So I think it's safe to say that this vibrant watercolor engagement party inspiration might be my most favorite thing ever. Of course it may also have something to do with the fact that this was the annual inspiration-shoot-turned-dinner-party (also known as "A Starlit Supper") that Laura of Ashton Events and I host (and last year was also with Megan of Glamour and Grace, who we missed SO much this past year). But really and truly, I would have loved this even if I hadn't been a part of it- and I think you all are going to love it too!
Inspired by a set of hand-painted vintage cork coasters that showcased  vibrant tones of dazzling blue and burnt orange, Laura of Ashton Events created one of the most beautiful events I have ever seen. Lucky for us, the amazing film photographer Kat Braman and cinematographers Shutter Life Productions were there to capture all the beauty that is about to unfold before you. I just know you're going to love it!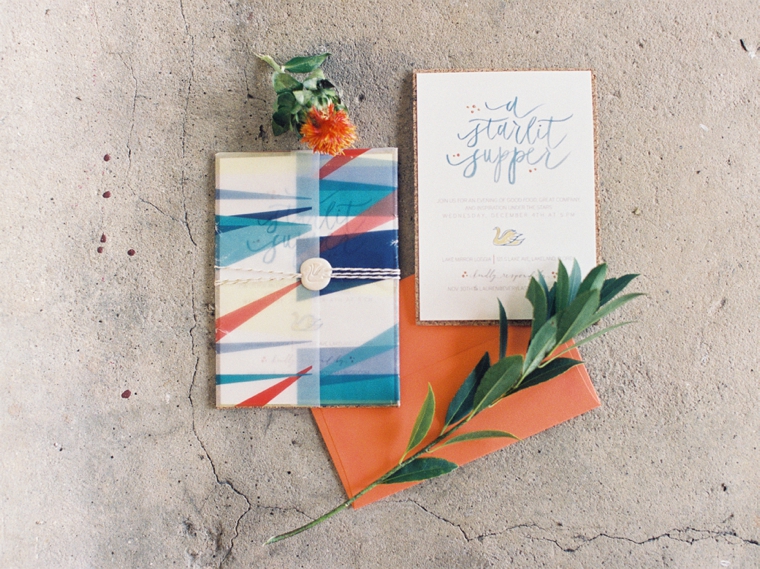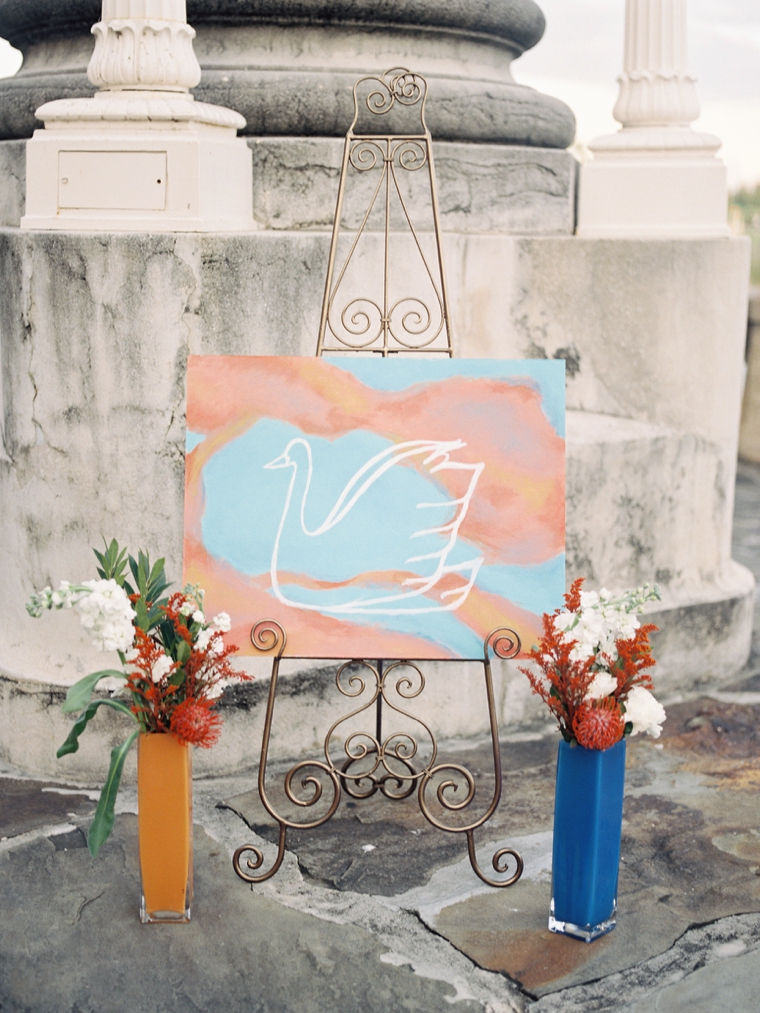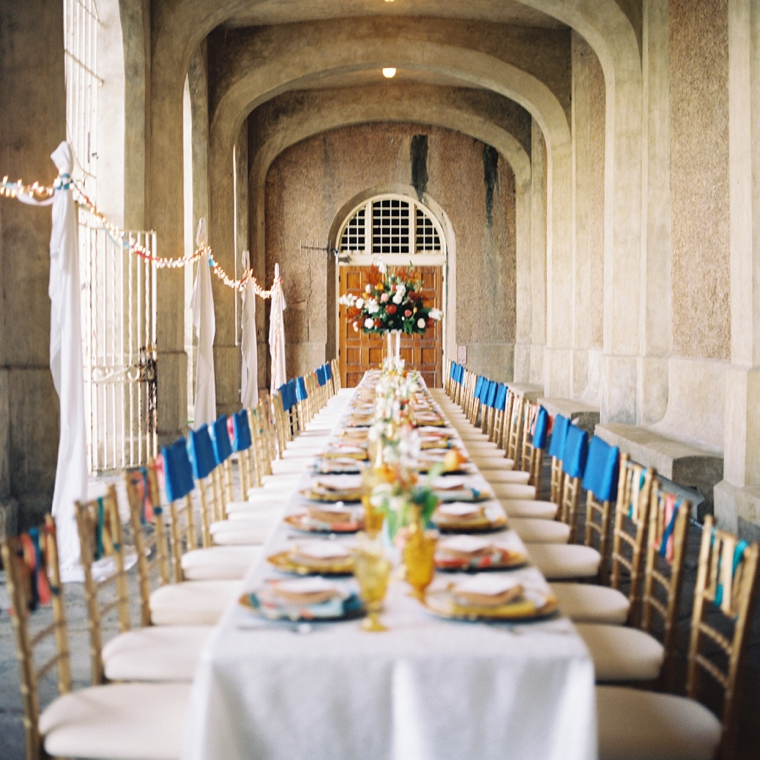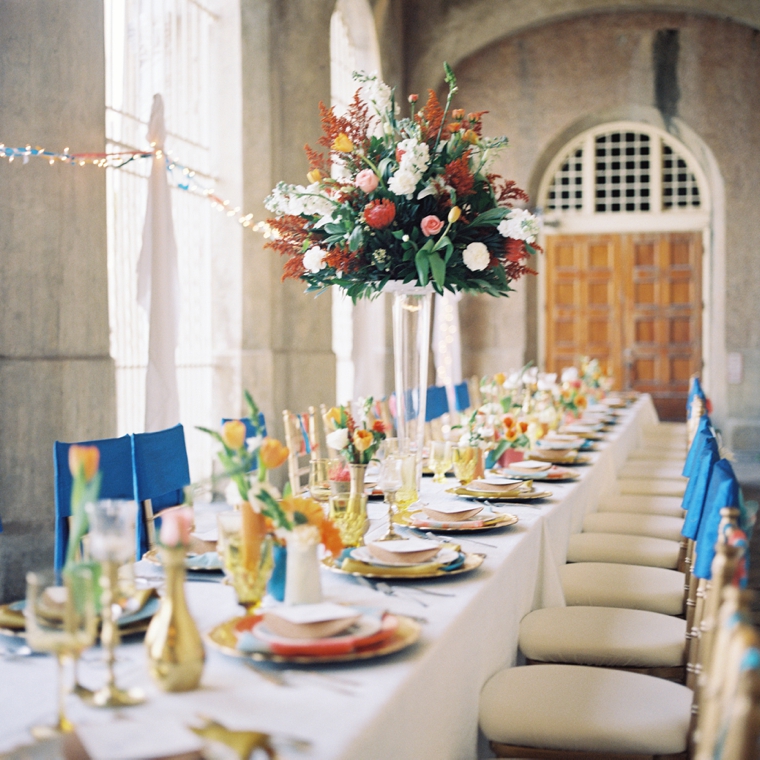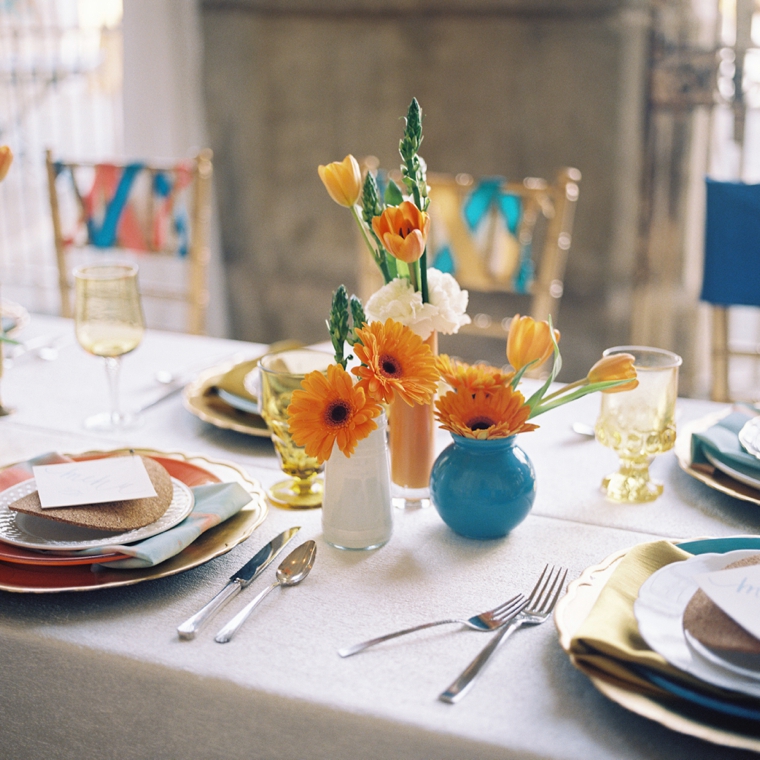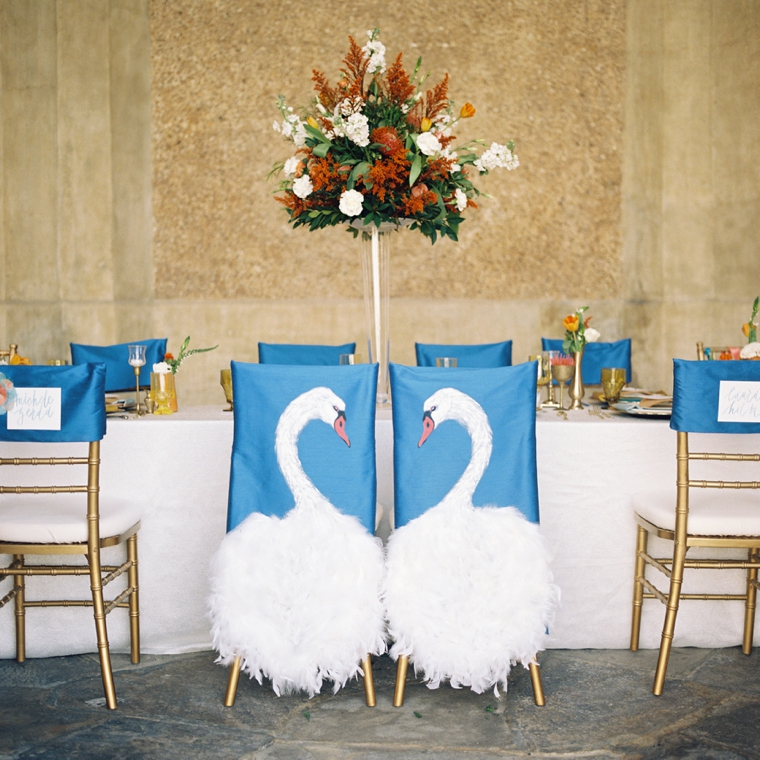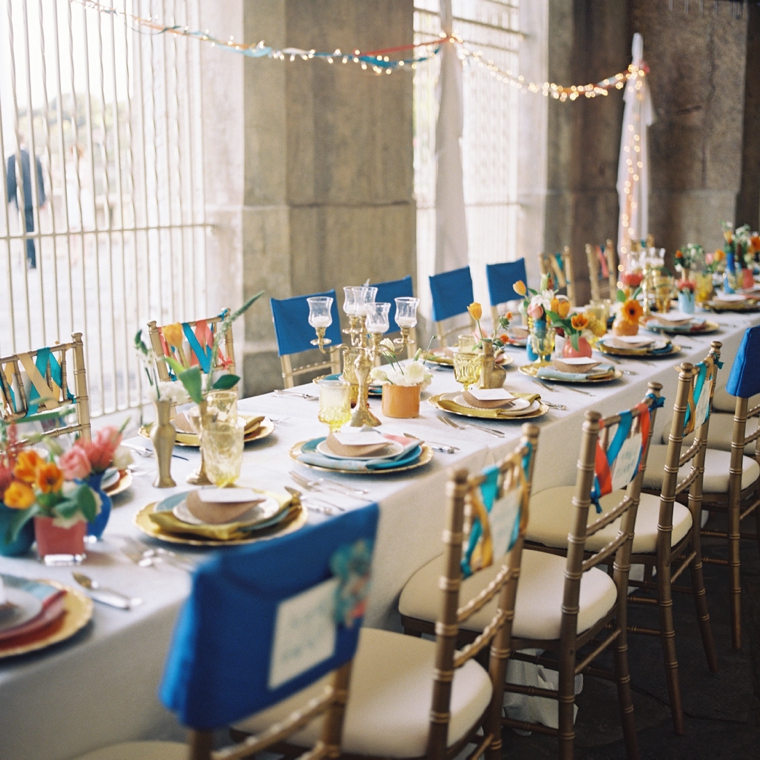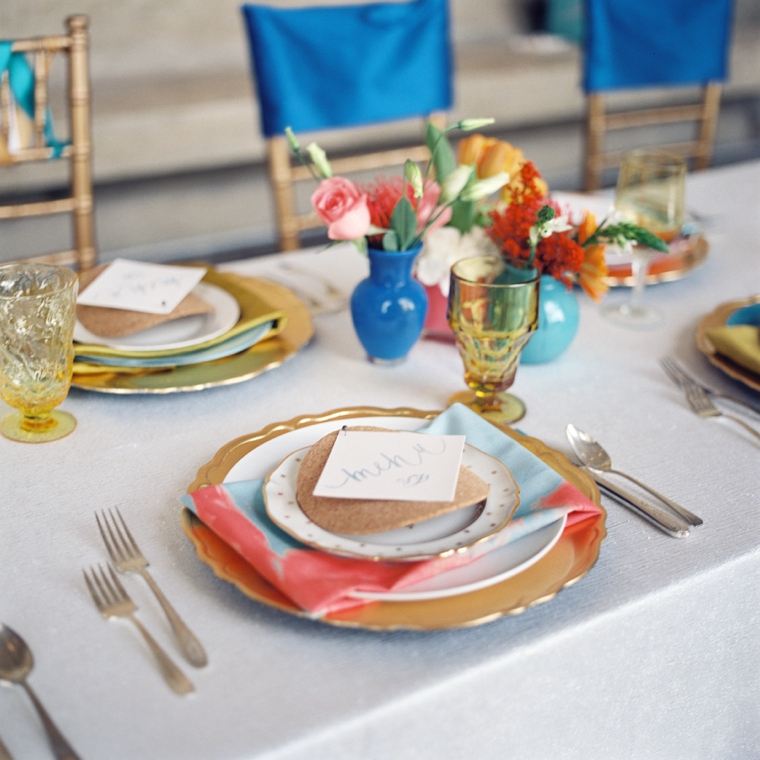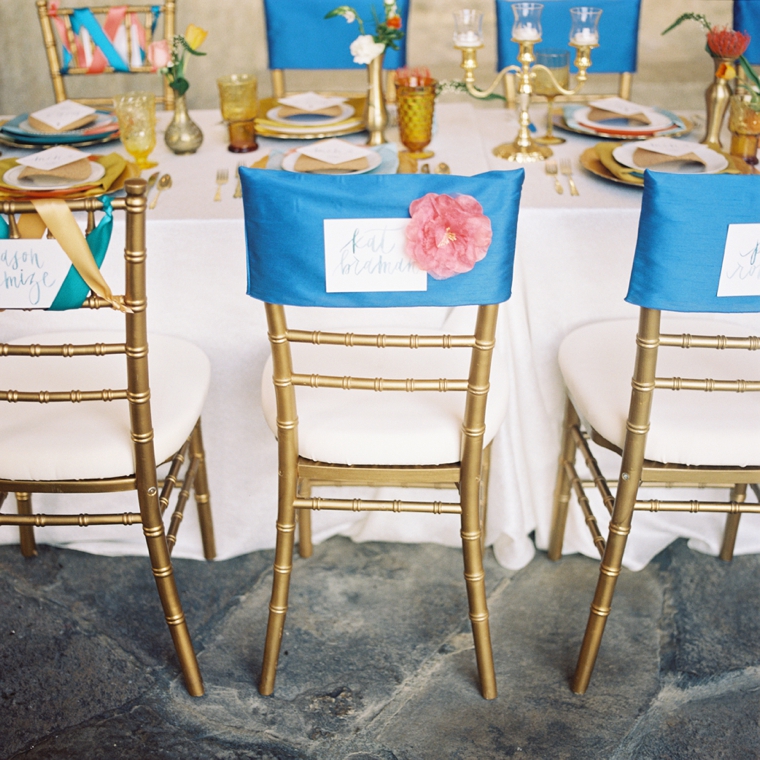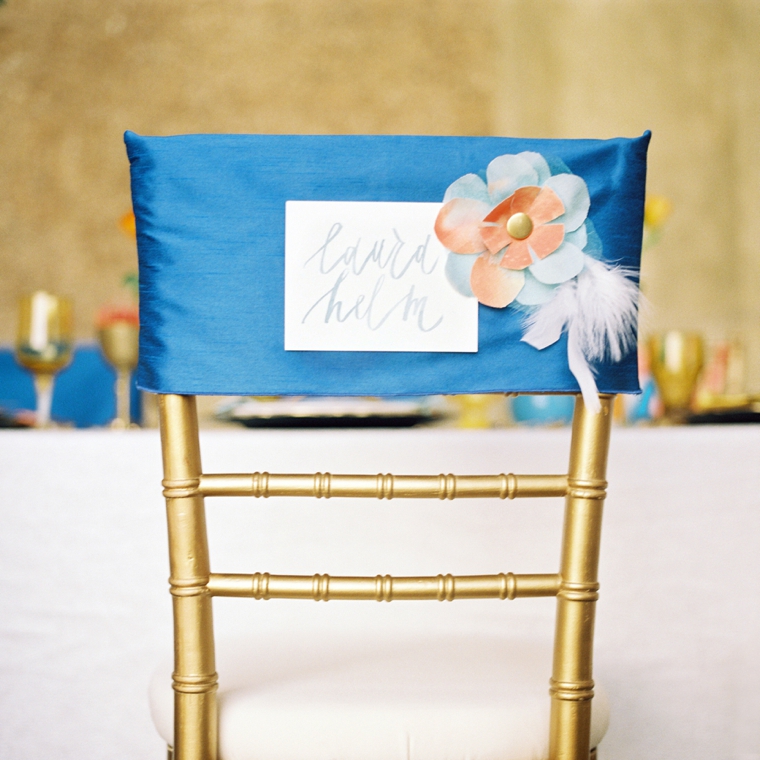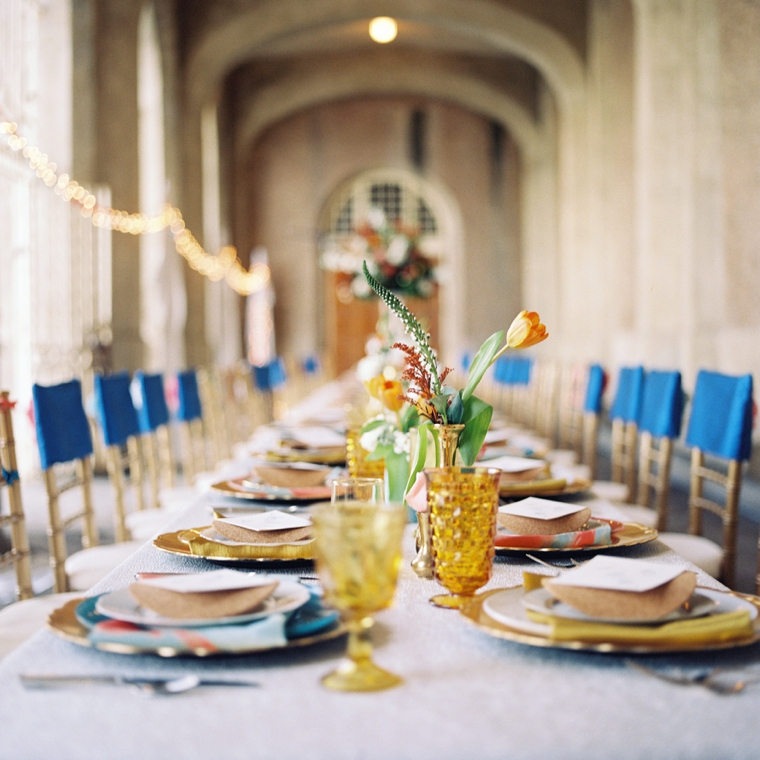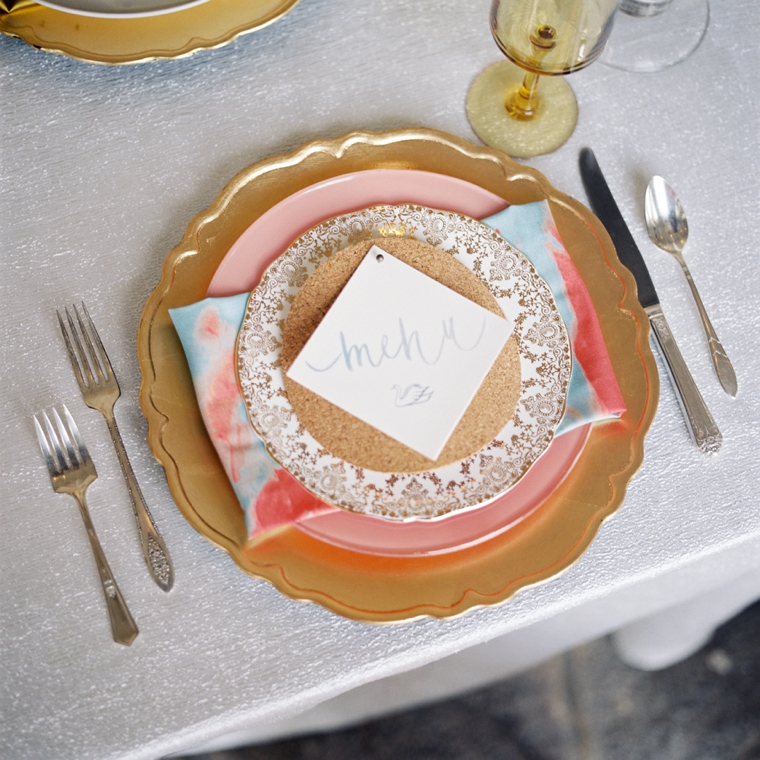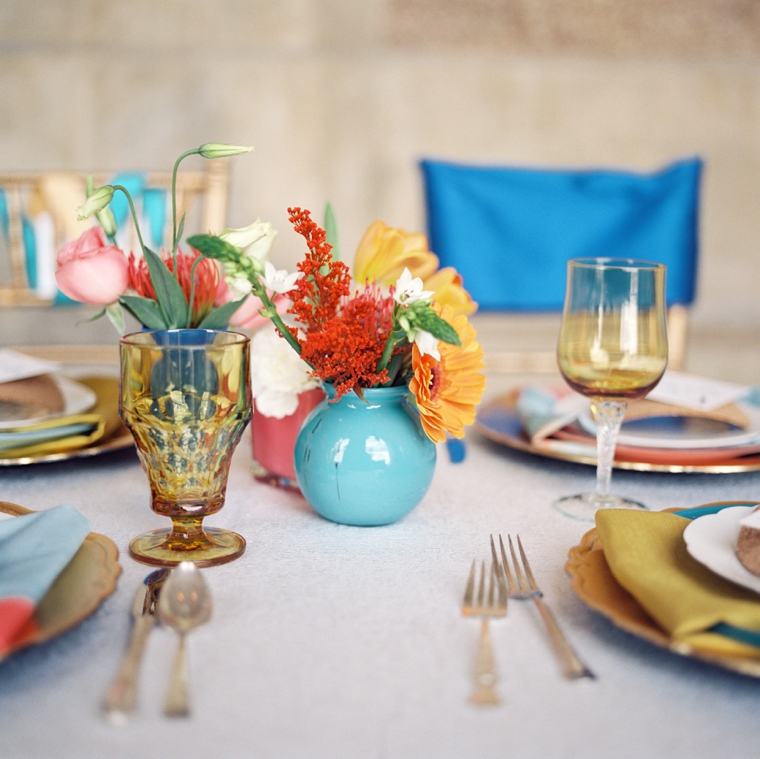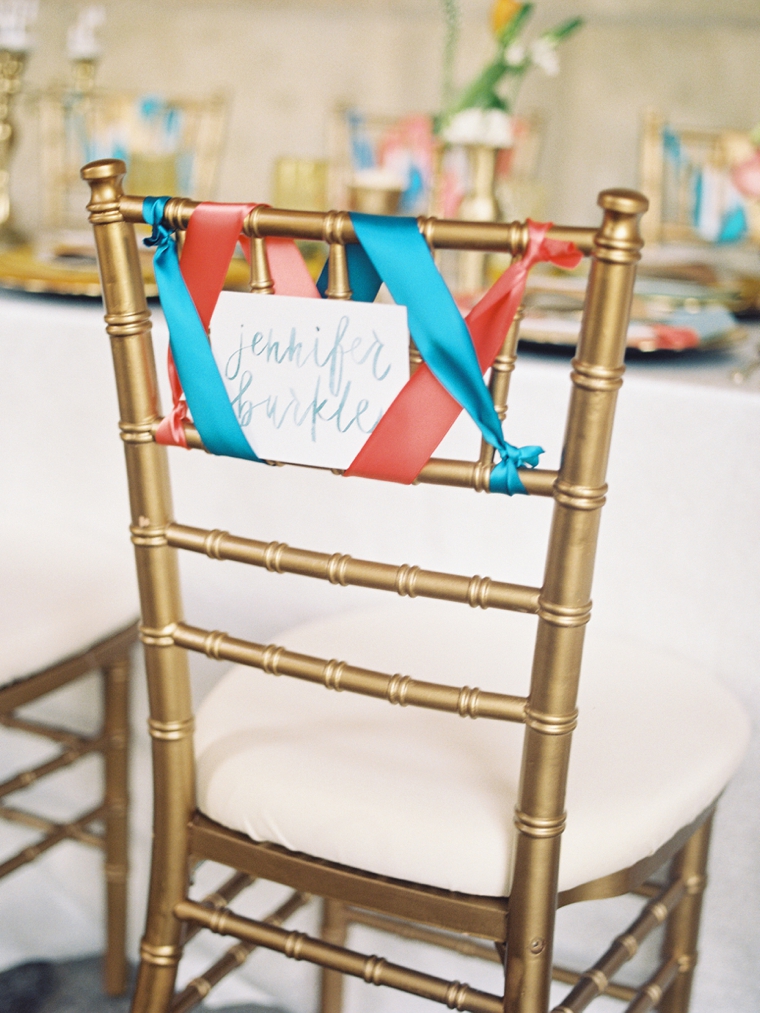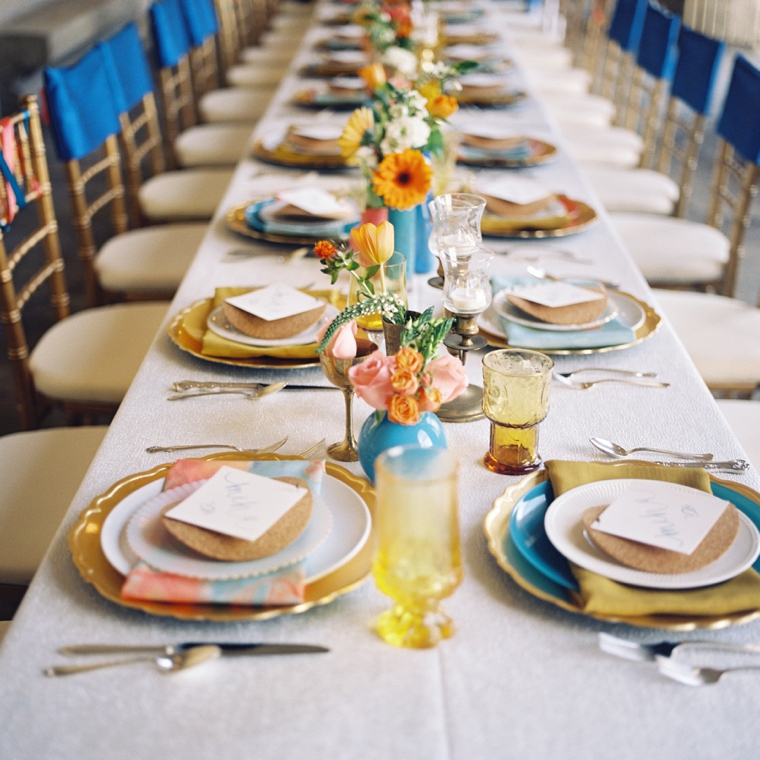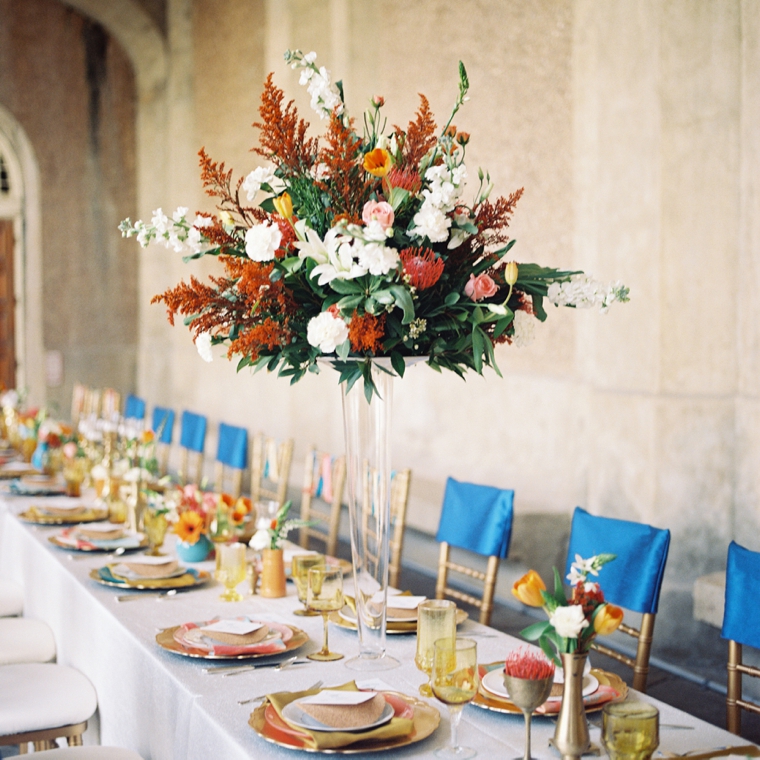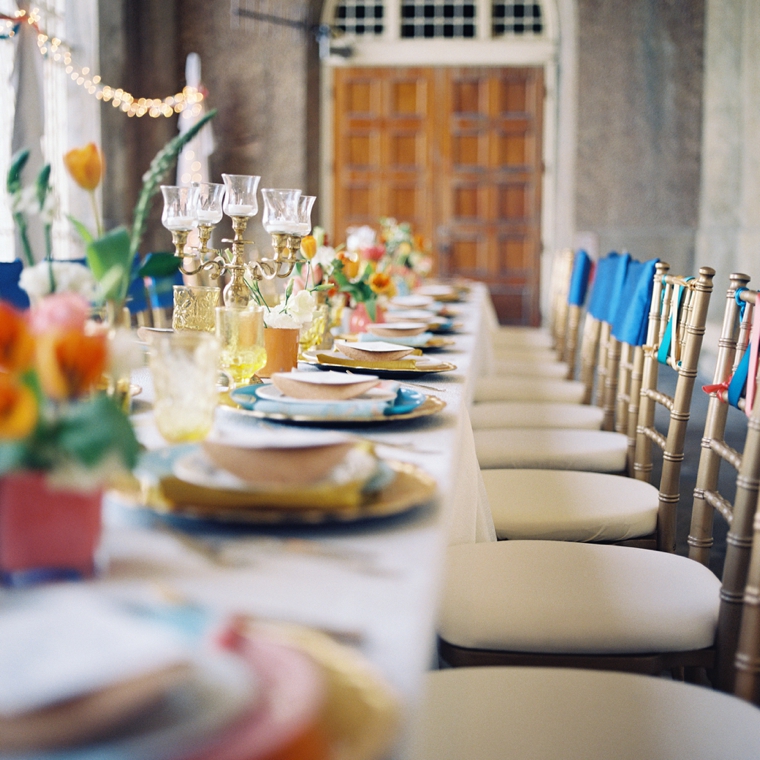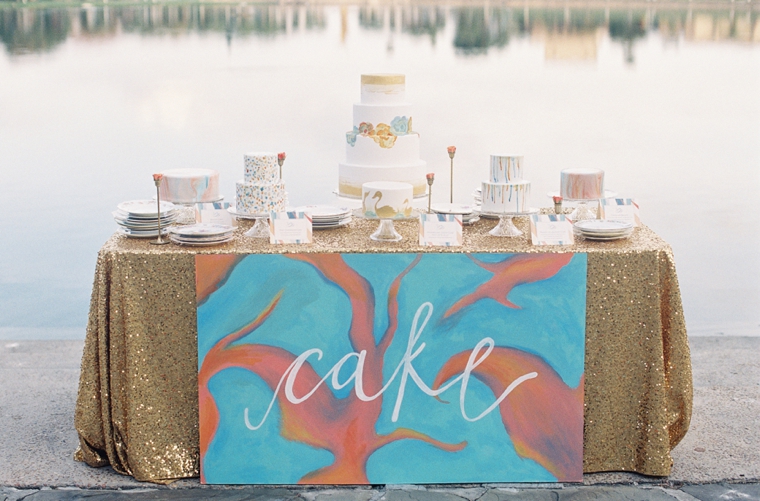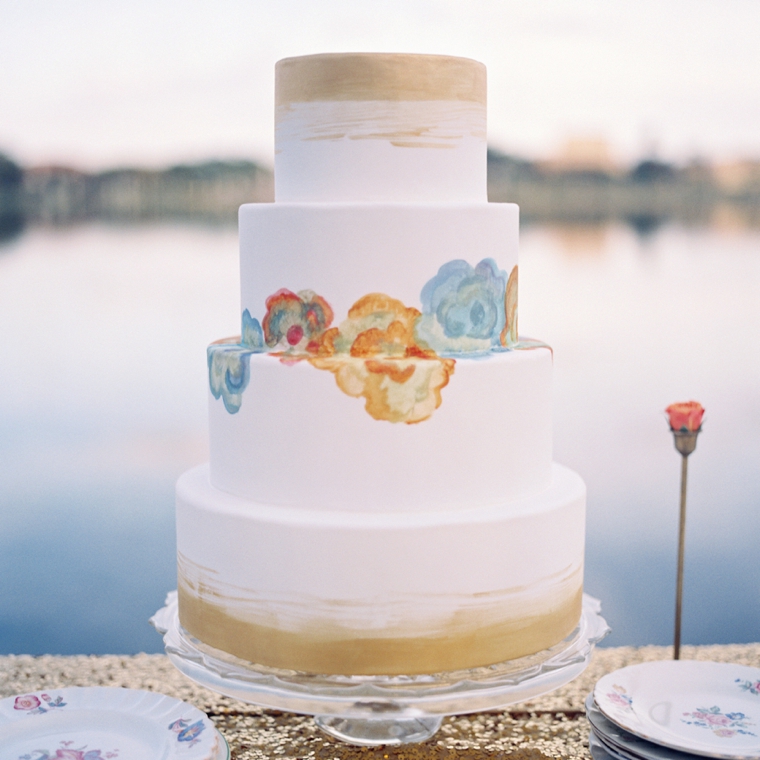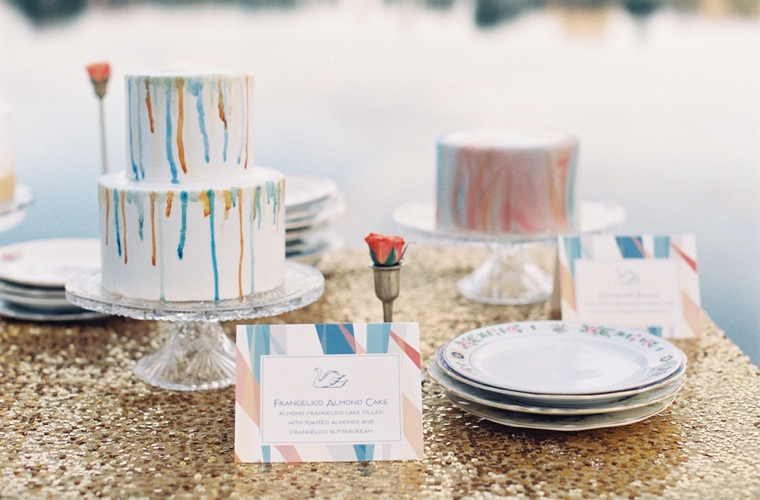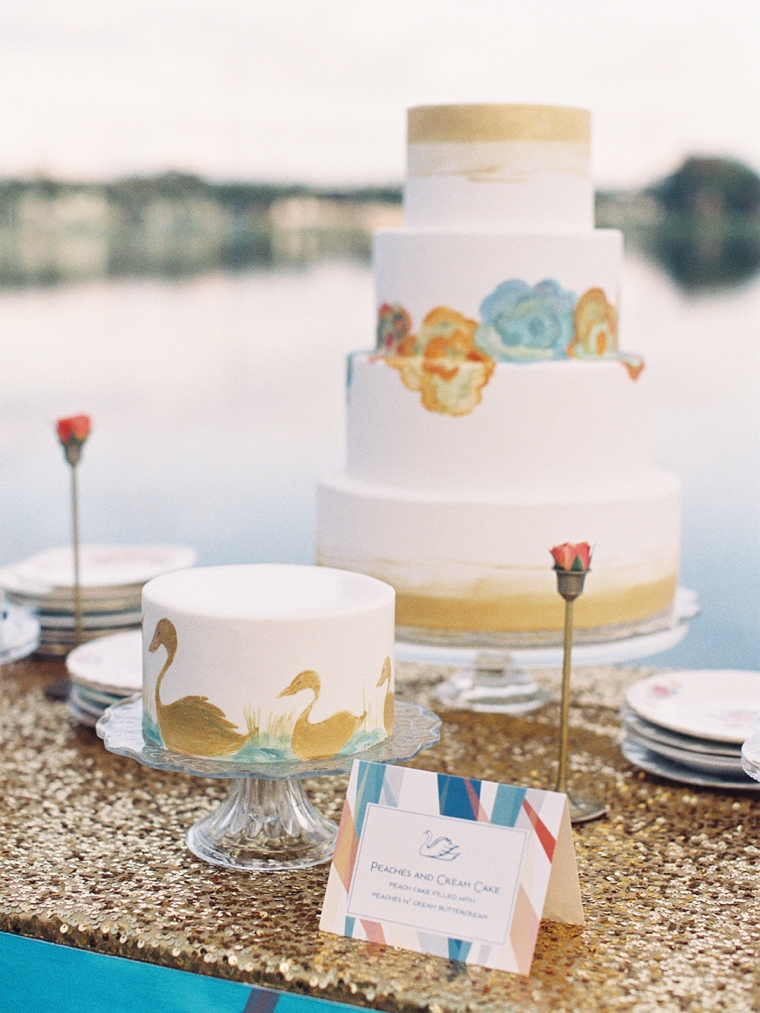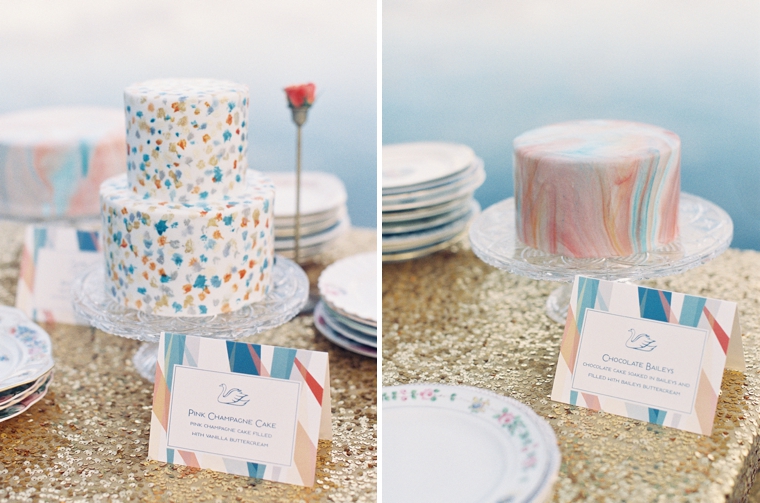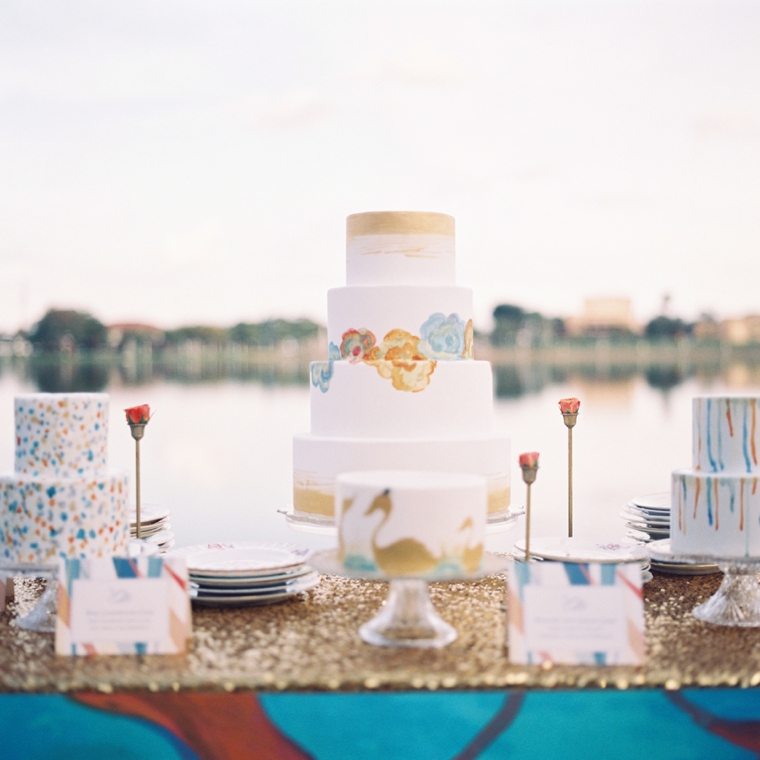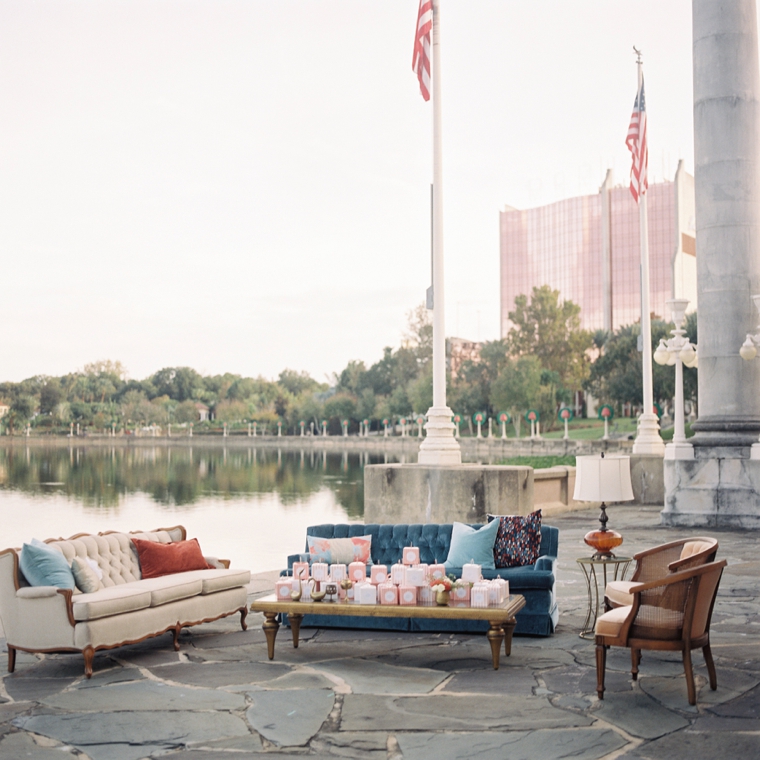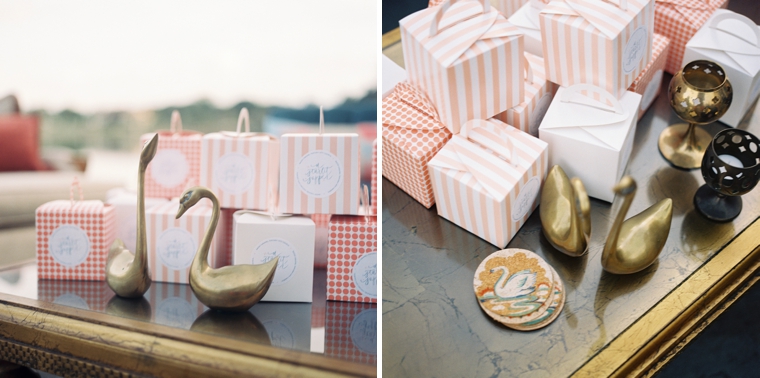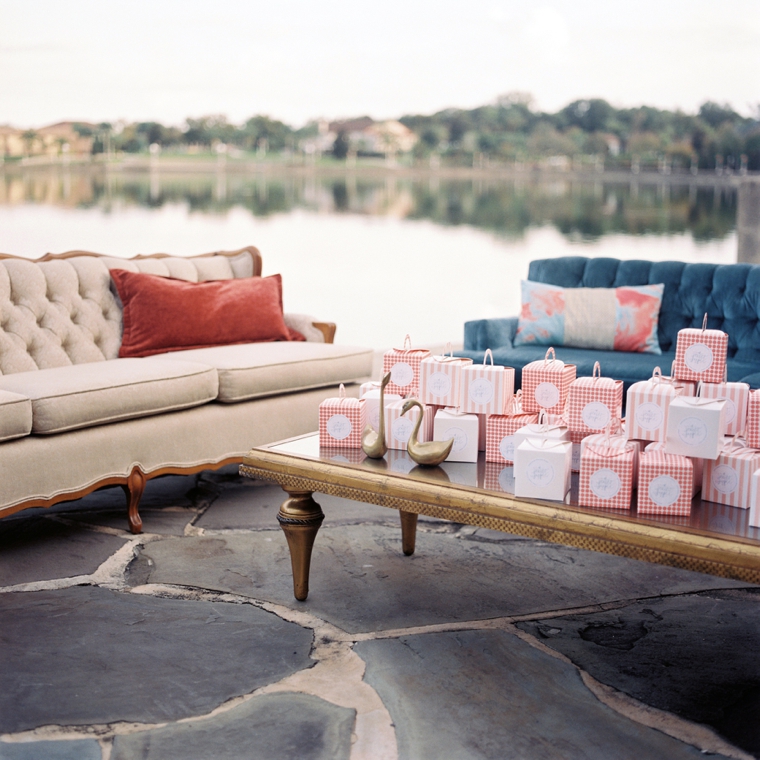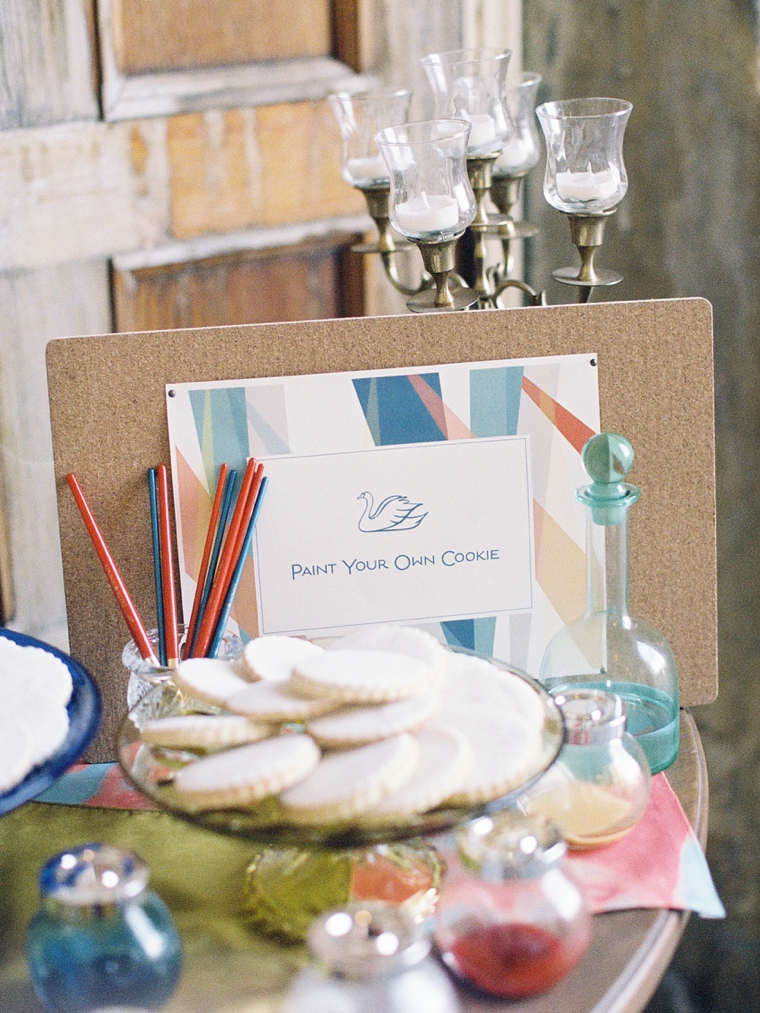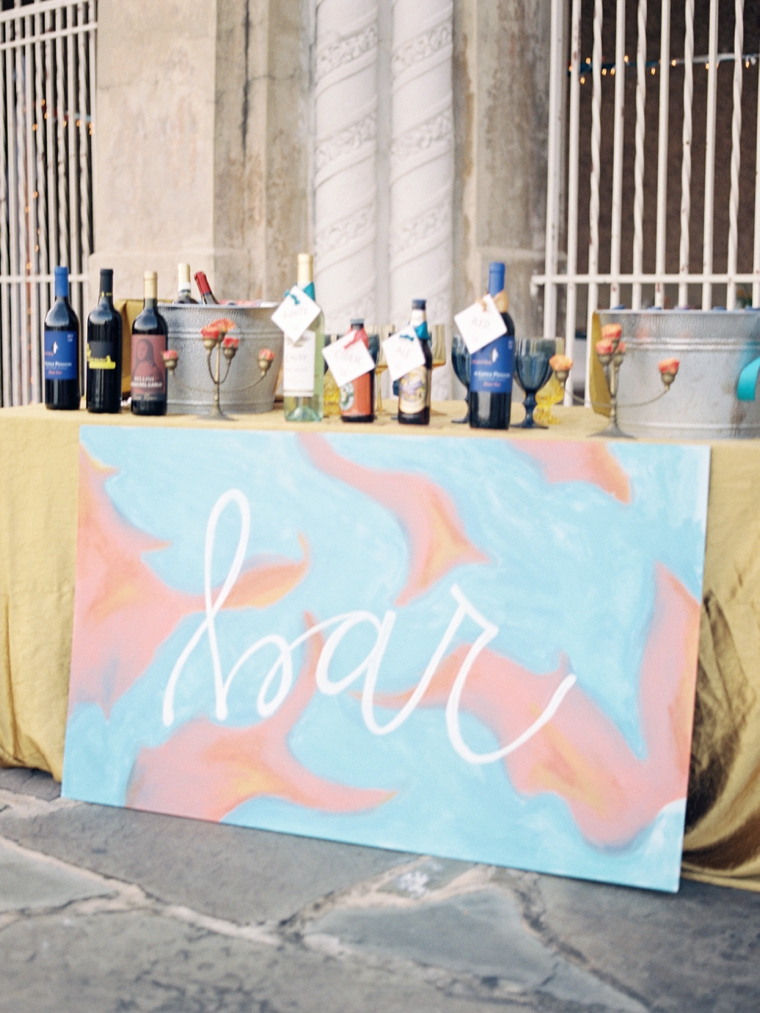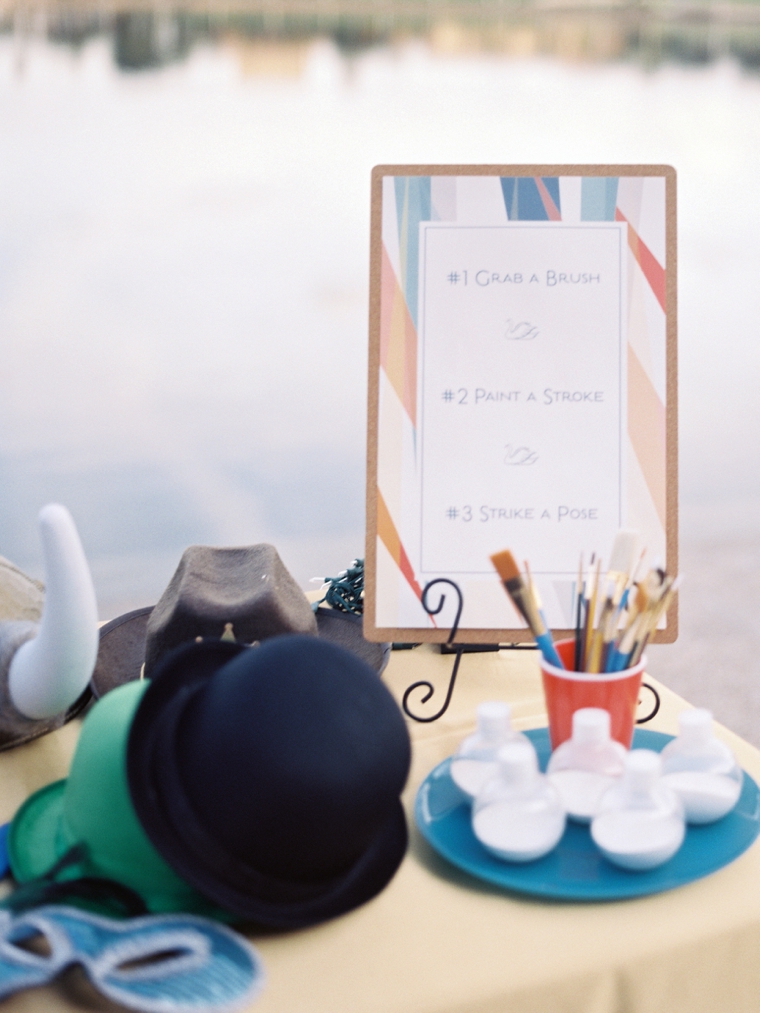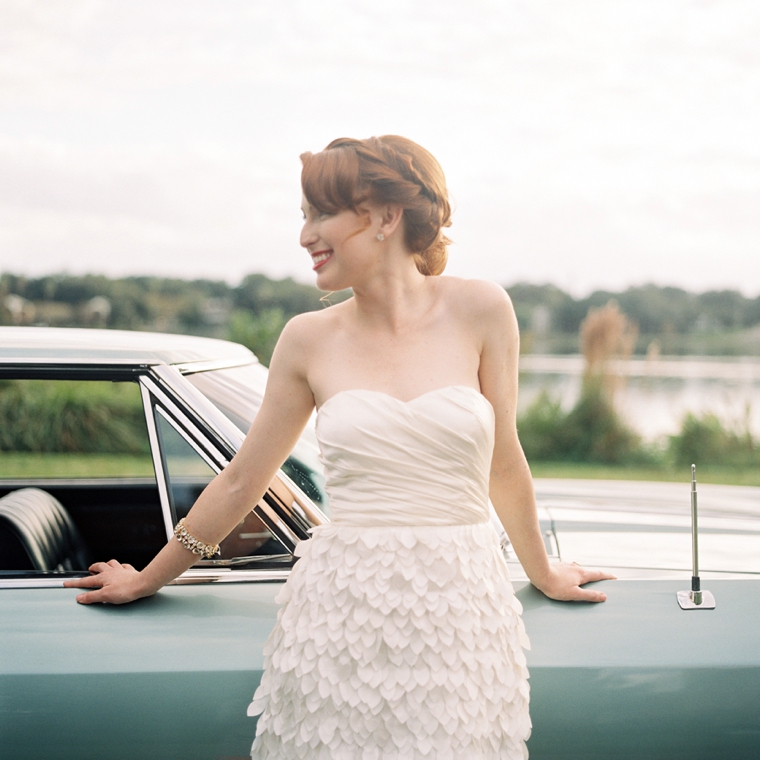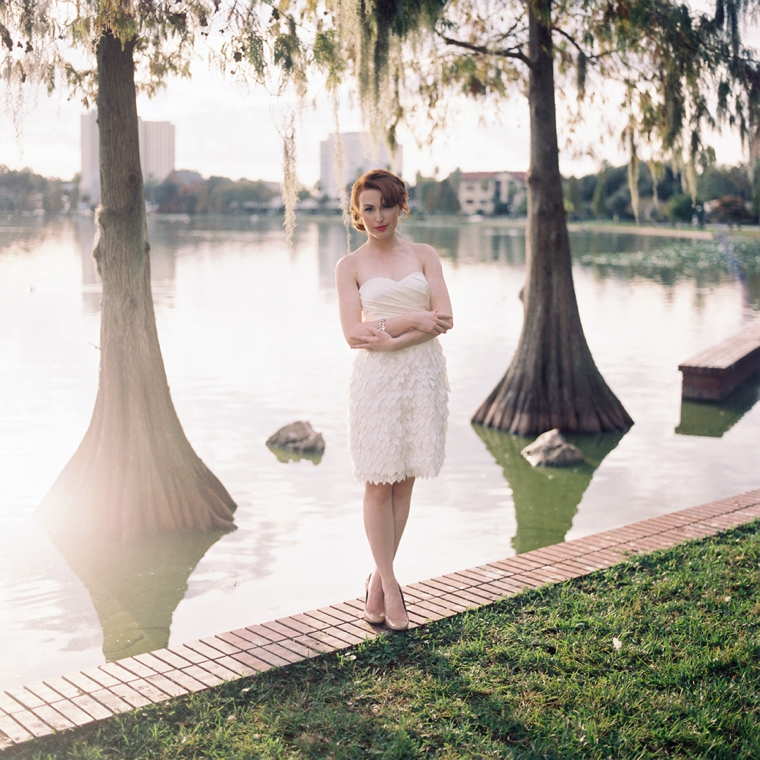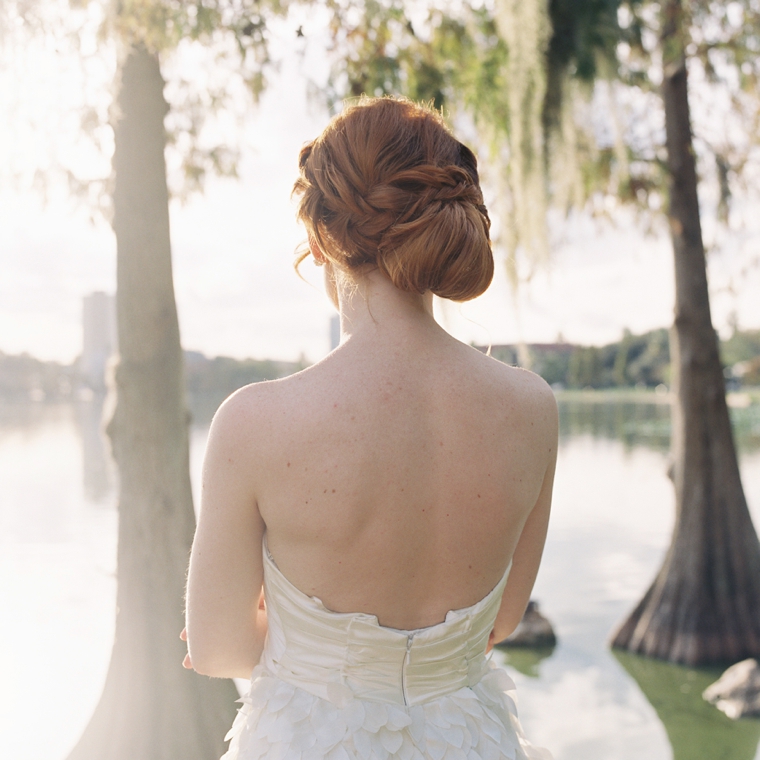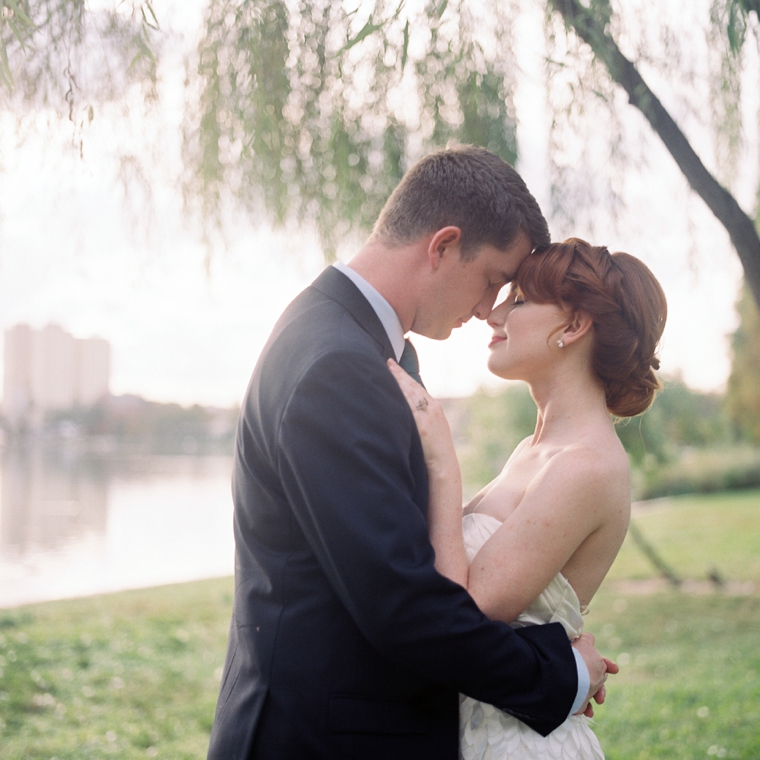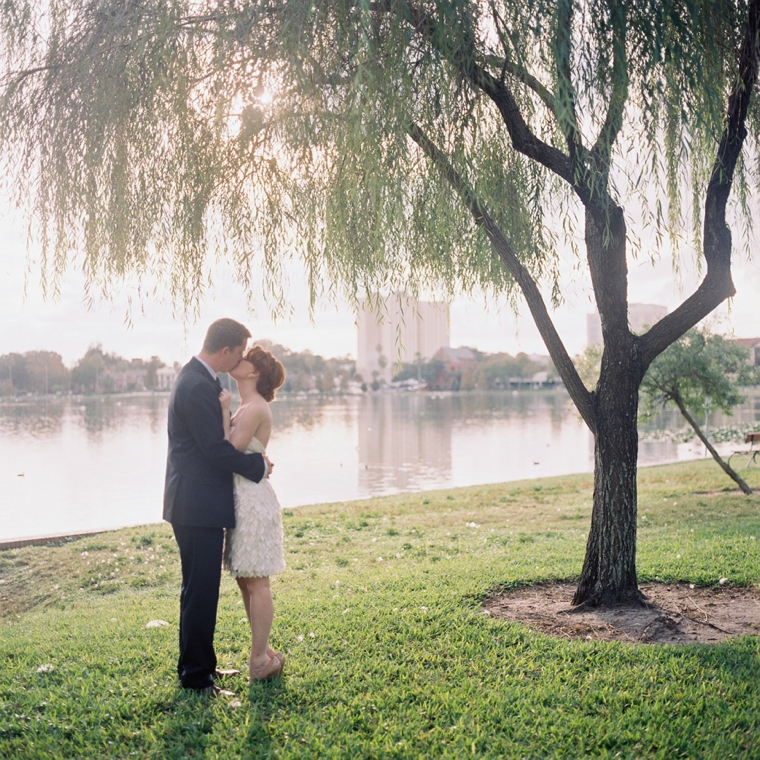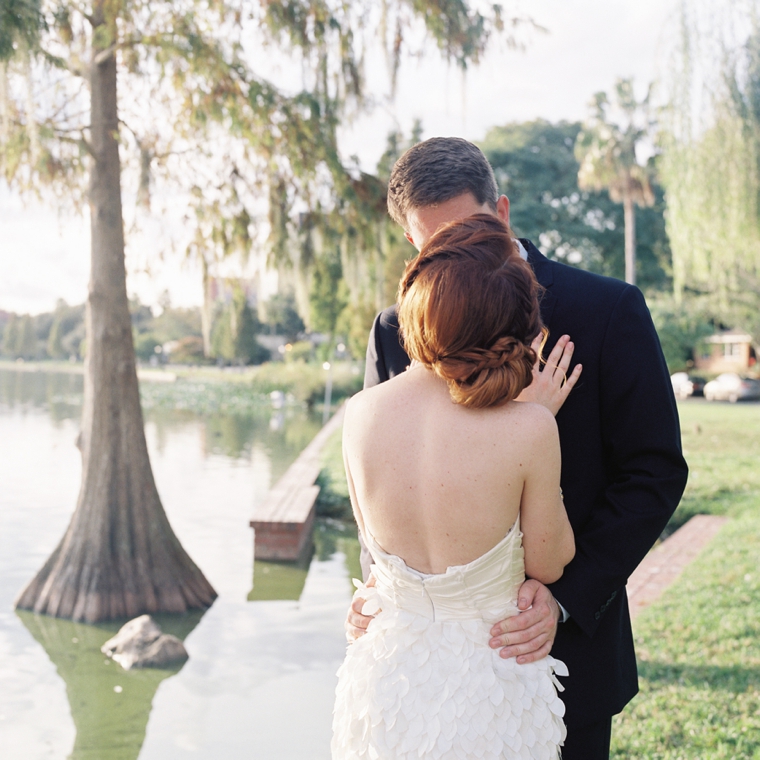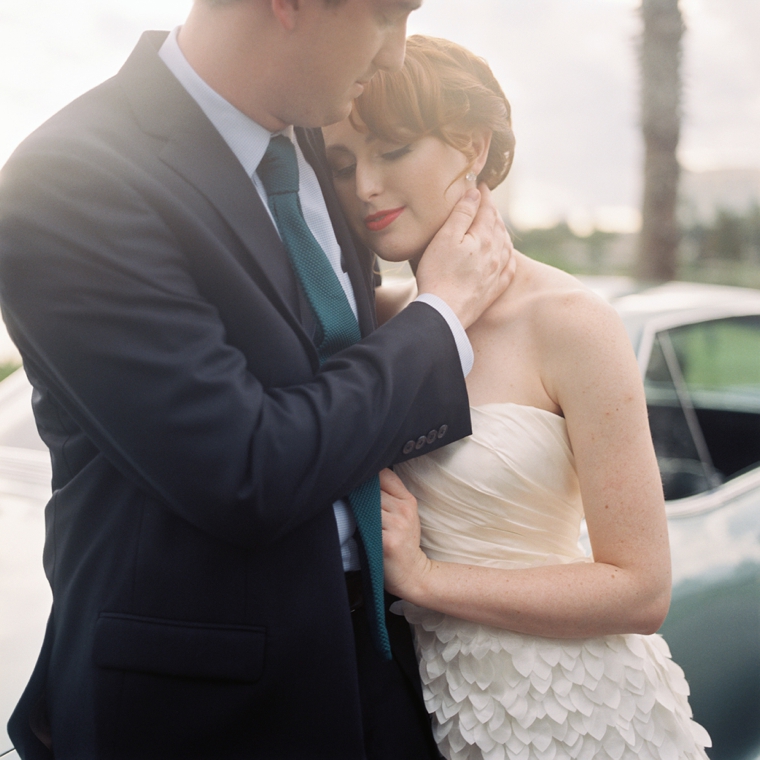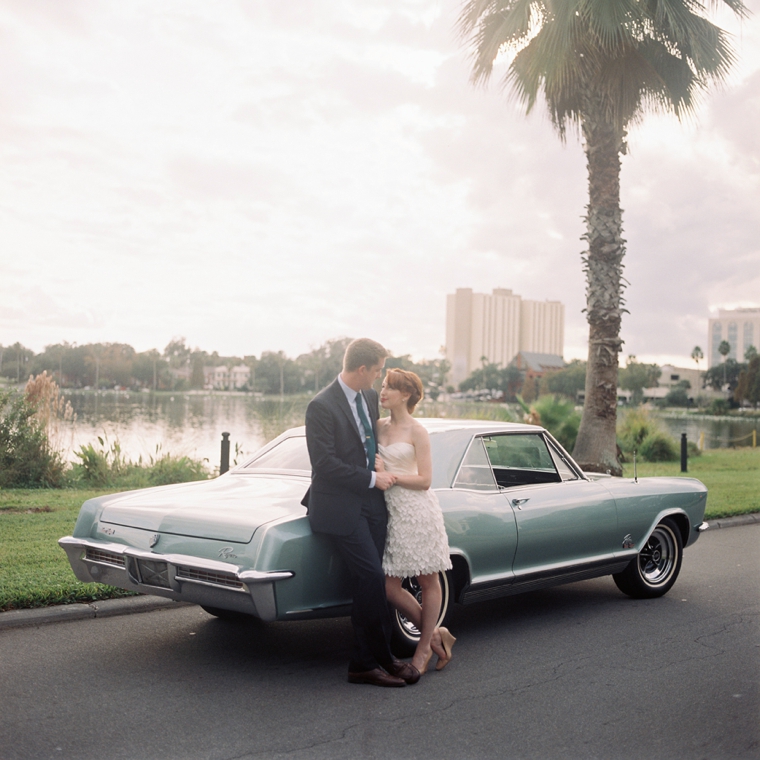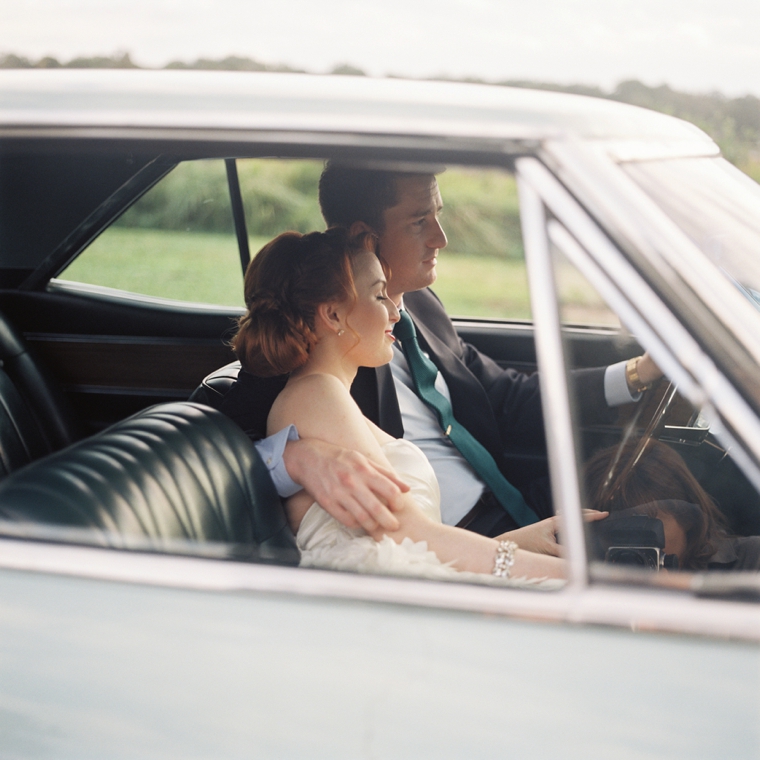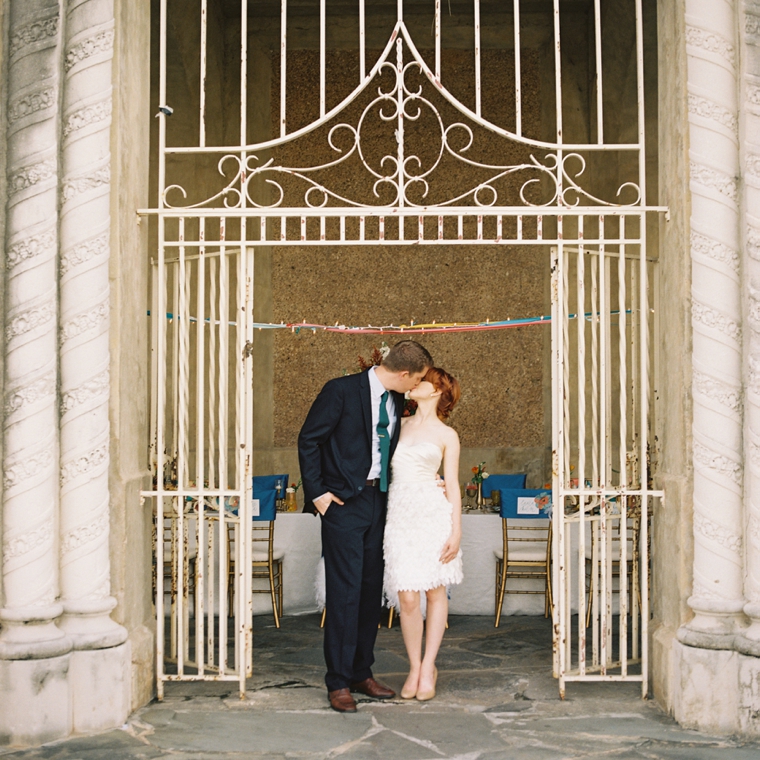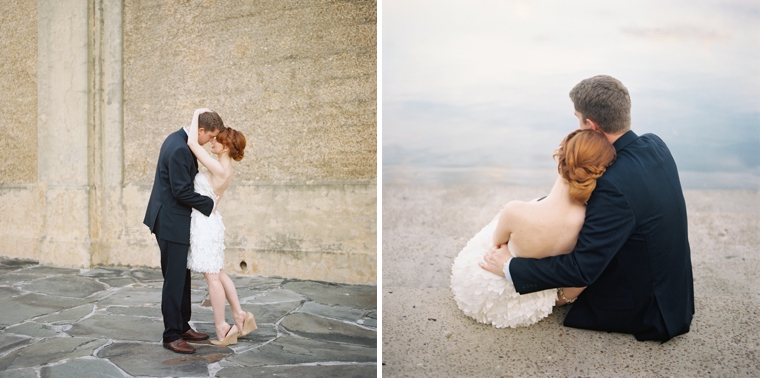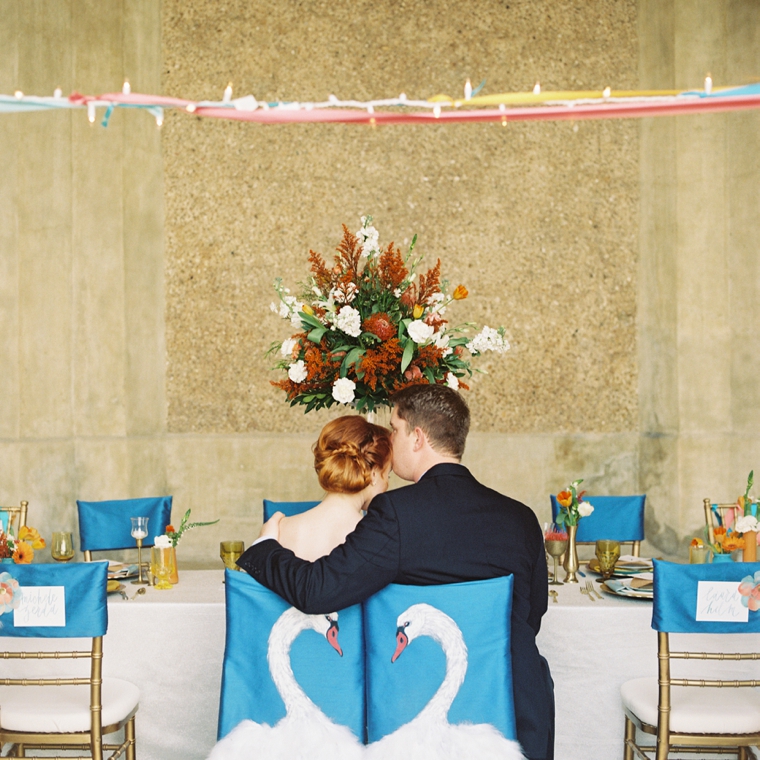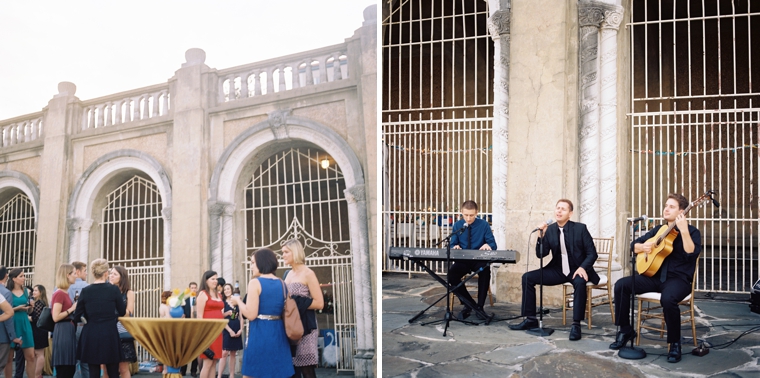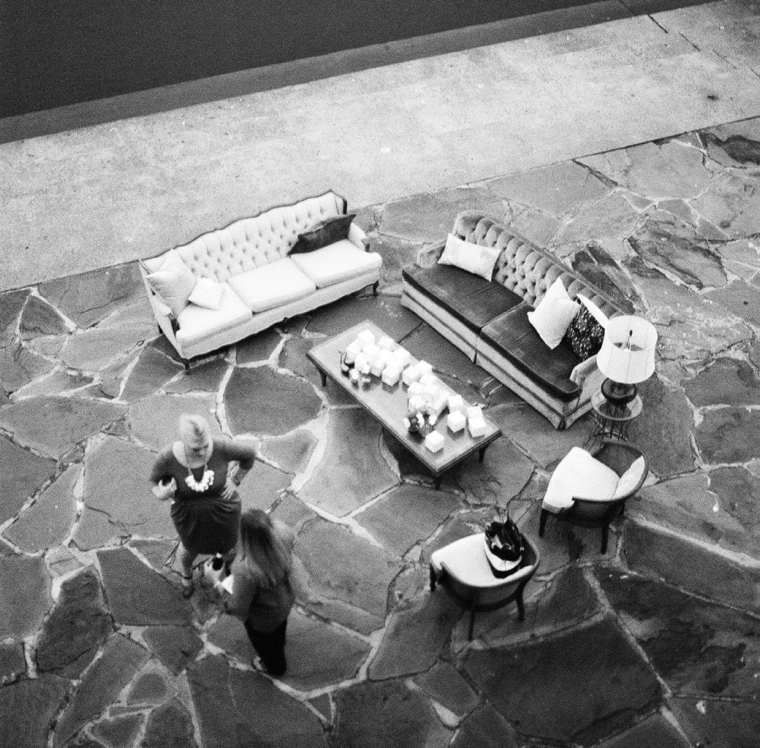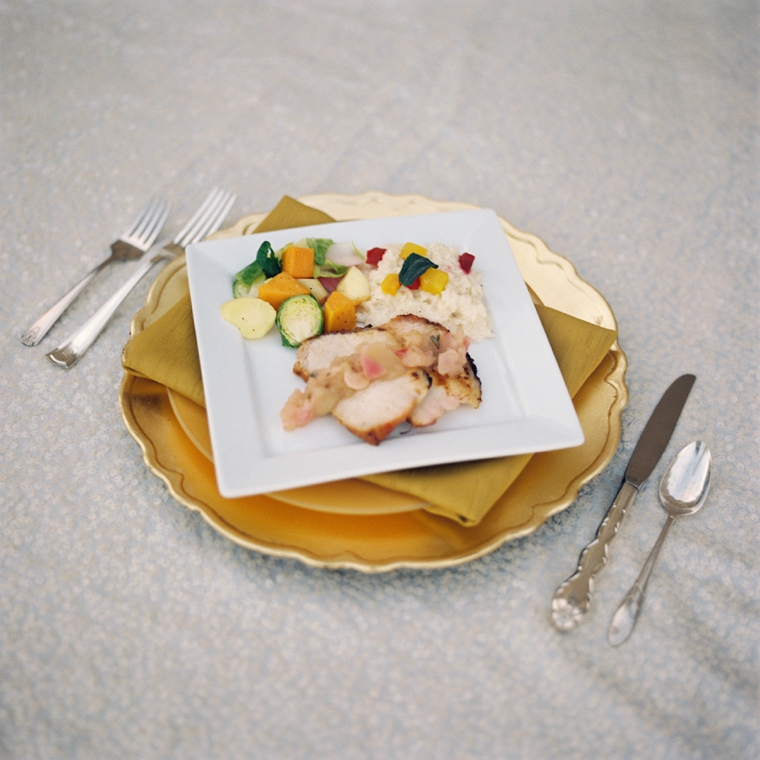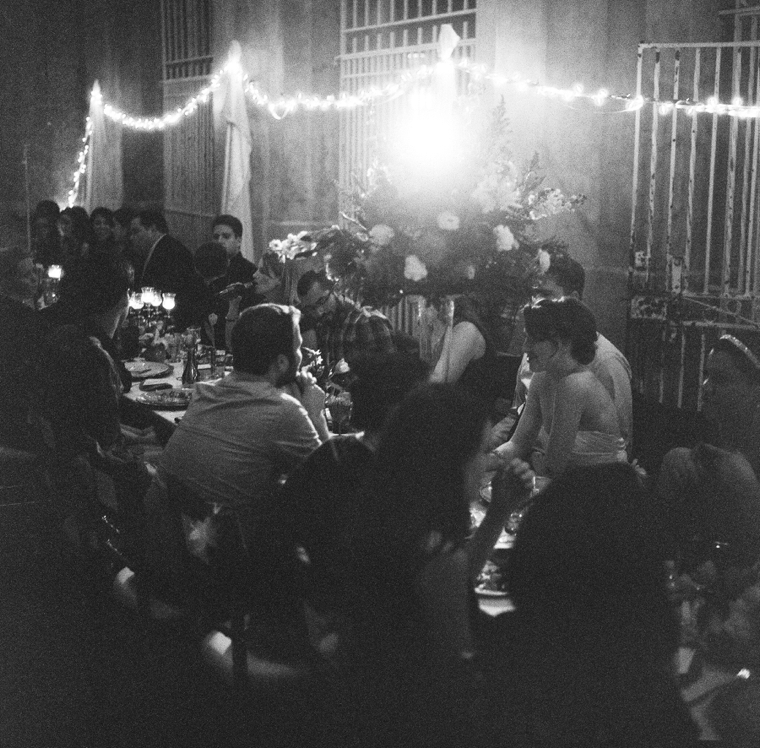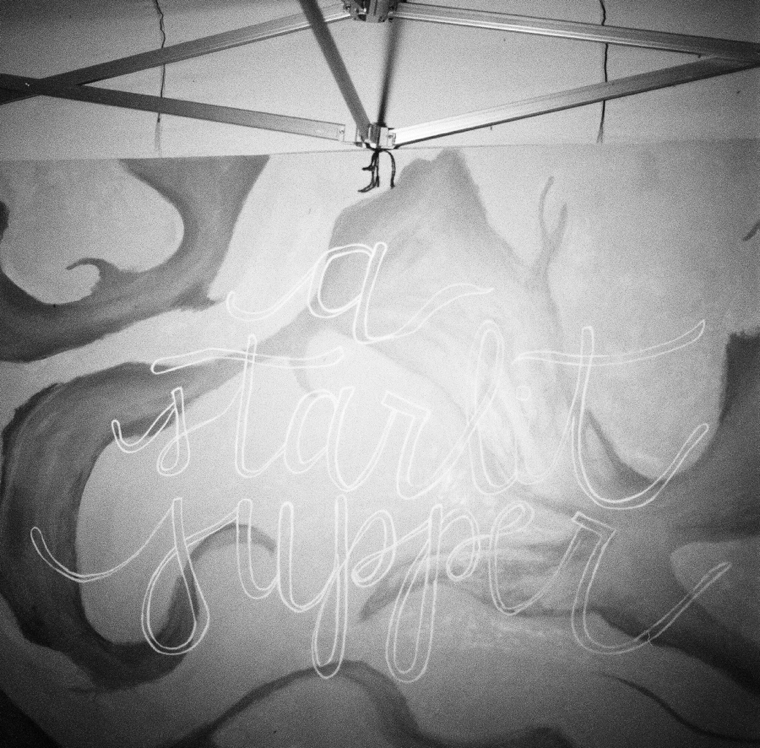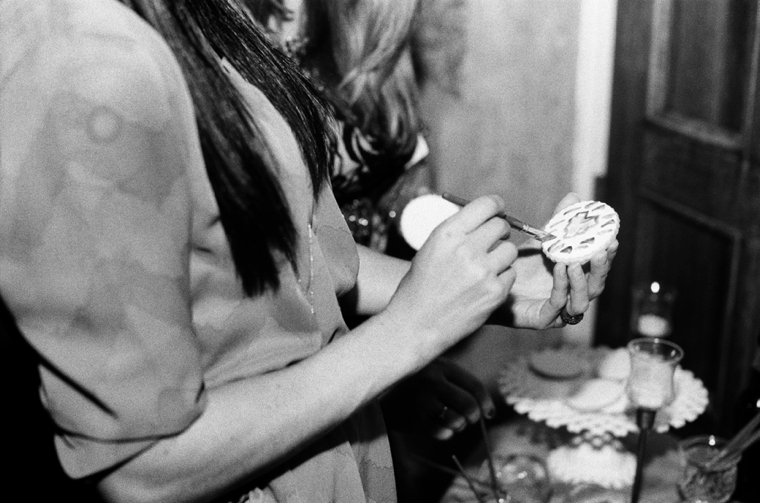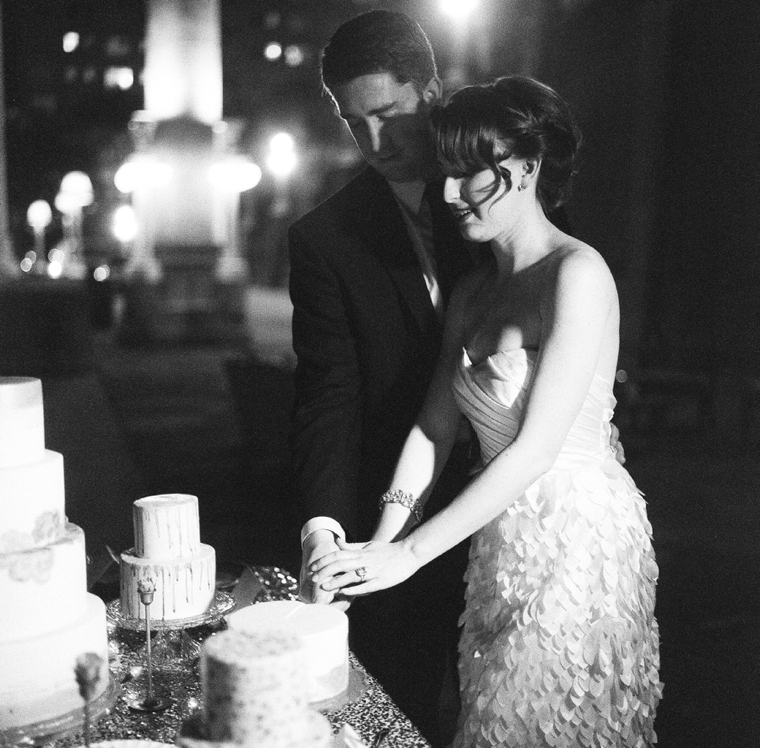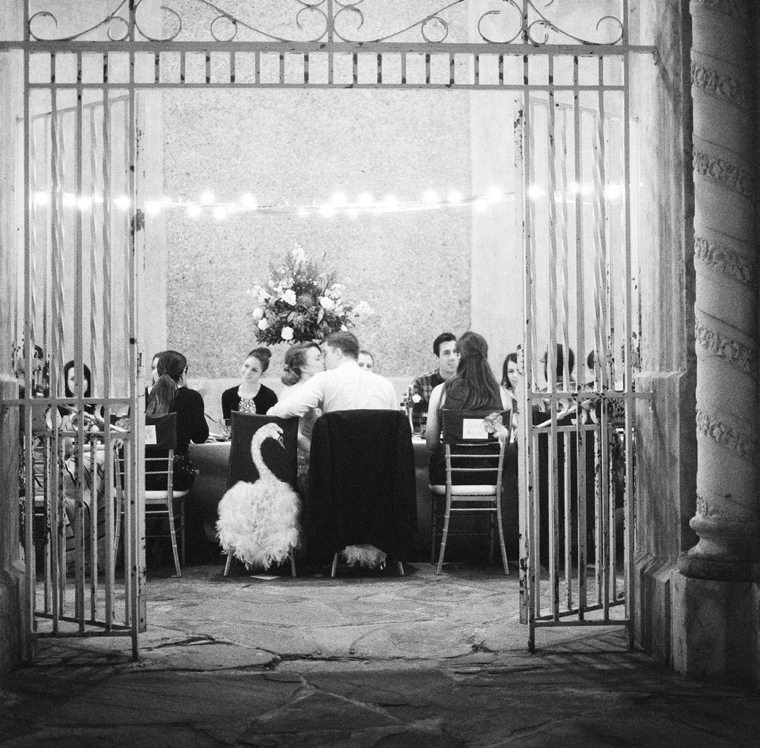 The fabulous Shutter Life Productions captured this amazing event on video too- and it's one of the most amazing videos I've ever seen. You MUST see it…
A Starlit Supper 2013 from Shutter Life Productions on Vimeo.
 From Laura of Ashton Events:
Oh goodness- I honestly could talk about the details of this shoot for days, and still happen to leave something out! I anticipated this evening for the entire year, and couldn't be more thrilled with the results of the collaboration of talented vendors listed below. What a truly tremendous honor.
It all started with a set of vintage cork coasters I found while rummaging through a flea market over Labor Day.  Lauren and I talked about hosting the shoot in Lakeland, and when I found the coaster set- I knew it would be the perfect starting point! Lakeland is famous for the swans that inhabit Lake Morton, and the historic Loggia was perfectly suited for the event. The extraordinary invitations were even sealed by a wax swan. The custom chair covers presented the most stunning entrance to the space- welcoming, unique, and unexpected.  
I drew heavily from the color palette on the coasters: a burnt orange, dazzling blue, turquoise, coral and white. I loved the idea of mixing in some more of the cork and adding brass elements to the bright & colorful palette. We knew that the expansiveness of the space allowed for a lot of color to be brought in without becoming overwhelming. The lounge furniture was a bit more retro, and provided a great area for people congregate.  We also incorporated the cork element throughout the print materials, and it was so neat to see all of the items come together so well! The flowers were a collection of unusual textures and varieties- keeping the surprise alive for the guests. The place settings were an eclectic mix too, providing a slightly different look for everyone. 
The other main design element/inspiration was the fabric we chose for the custom napkins. We found a watercolor fabric that was a perfect blend of all of the colors- an unexpected harmony that was too perfect to pass up! We took that watercolor aspect and the vendors absolutely ran with it! The invitations & placecards were hand painted with watercolor, providing a softness to the very bright palette.  We had a "paint your own cookie" display for the guests as a favor item, as well as the interactive photobooth backdrop where the guests filled in "a starlit supper" throughout the night. The watercolor backdrops for all of the signage were a blast to create, and it was amazing to see the how spectacular the vibrant colors looked against such a gorgeous, historic area. One thing everyone raved about the entire evening was the boldness & beauty found at the cake display. The hand-painted details were incredible!
The bride's look was executed effortlessly- I especially loved the playfulness of her dress, and her gorgeous updo! The menu was created with a winter event in mind, and I know I'm not the only vendor who wanted to sneak home leftovers. I honestly could go on and on about the details of this shoot, but I think the pictures & video really captured the evening flawlessly. I know I speak for Lauren & myself in that we loved every part of working with this group of utterly inspirational and marvelous vendors. 
Laura said everything beautifully and perfectly. This was all her vision, and she never ceases to amaze me with her creativity and ability to execute! And I have to send another big thank you to all of the amazing vendors who contributed their talents, skills, and products to this event. It was seriously the best night of the year, and I'm already looking forward to the Starlit Supper of 2014!
And now, let's talk inspiration and weddings! Can you believe all of this was inspired by a set of coasters?! This is proof that you certainly can draw your inspiration from anywhere and anything- you just have to be open to it! My favorite aspect of this whole inspiration was the paint and watercolor theme. I loved how we incorporated it into different elements- even in interactive details!
Brides, I'd love to hear from you! Do you have something that is inspiring you for your own wedding? Please share!
Vendors who made it all happen…
The following two tabs change content below.
Lauren Grove is the editor and owner of Every Last Detail. A clueless bride-turned-wedding planner, Lauren uses her experiences and knowledge to educate and inspire brides all over the world.