I am so excited to introduce you all to South Florida photographer Michelle Kristine Photography! Michelle's work is absolutely stunning, and I'm constantly in awe of the beautiful images she creates. Take a look for yourself, and get to know her too- she's just the sweetest girl ever!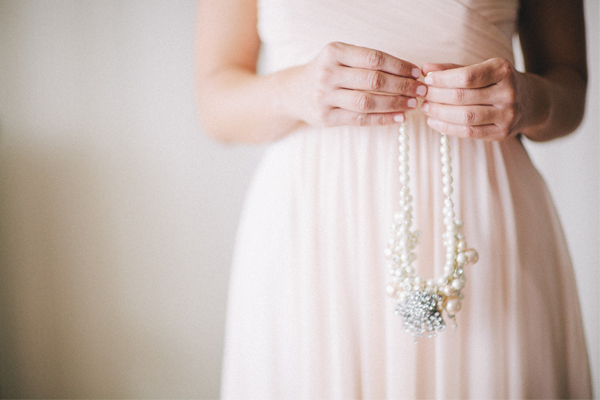 Why do you see yourself as being Modern, Vintage, Classic, or Eclectic?
This is such a hard question because I love a lot of different styles and think so many unique ideas can be beautiful in their own way. But for the sake of narrowing it down, I would say that I would lean toward being Modern AND Vintage. I know, that's kind of like an oxymoron. How can I be both, your thinking? Well, I love the modern wedding because of it's simplicity and it's fresh and contemporary take on everything. I love when couples do something new or exclude something traditional because (usually) that means they are making the day about them instead of following a detailed plan of what everyone expects of them. However, I also love the vintage weddings because I am incredibly inspired by all things old fashioned. I really do understand the value of a single photograph and I love that most older couples you ask only have a handful of prints from their wedding and they treasure each one. I am always overwhelmed by that sense of history and family you experience when you come across an aged 5×5 print of your great grandparents that shows a small glimpse into their unknown lives. I love the vintage aspect that appreciates family heirlooms and incorporates the entire family into the affair. 
What is your favorite wedding detail you've ever seen or created?
I don't know if these would count as 'details' but I love anything that really reflects the couple.  
-Early morning breakfast weddings (hello dreamy morning light!)  
-Barn loft dances 
-Informal outdoor receptions 
-Recycling mom or grandma's wedding dress
-mismatched bridesmaid dresses 
-confetti and kazoo exits 
What is your favorite store or brand?
 I actually despise the Mall. Malls in general stress me out. I'm a sucker for TJ Maxx and thrifting. I love H&M and Anthropologie though. No specific brands except Chaco's Sandals. They are my favorite.
What is your favorite thing about weddings?
In general, I love the vows. And especially when the couple is deeply involved and connected to the things that they are promising each other. I also love the First Look or the moments right after the recessional when they realize that they are now Mr. and Mrs.  Love is many-faceted emotion and I get to see it in the beginning stages, where it's just learning to blossom and flourish, so fresh and youthful. That's a beautiful thing. Every couple is completely unique, with different details that make them who they are, and they all tell a different story; and I really love a good story.
What qualities do you possess that enable you to work well with brides and grooms?
Most people that know me really well would tell you that I have this natural ability (by the grace of God) to make people feel really comfortable; kind of like that 'girl-next-door' feeling. I'm not naturally a bubbly or boisterous person but I focus on getting to know my clients and putting them at ease in what is normally a pretty nervous atmosphere (being in front of the camera!) I really listen to what kind of day they want their wedding to be and come along side them, helping them document it!
What steps do you take to ensure that your clients will have amazing wedding days when working with you?
I meet with them at least twice before the wedding day and make it ever so clear that I love hearing from and communicating with them.  If you email me, you can count on a speedy response because I value great customer service. My packages include engagement sessions with each of them, which help us both in so many ways. I get to meet both of them and get to know them as a couple and they get a feel for what it's like working with me and being in front of the camera.  My packages also include full day coverage, which helps with the timeline stress that most brides have with hourly photographers. I'll be there when you want me there in the morning, and I leave when you leave. 
After brides sign a contract, I send them a little Welcome Packet in the mail to welcome them to the family. This includes a lot of helpful resources and doesn't leave them hanging with things like payment details, timeline information, engagement session questions, etc.   I also have all my brides fill out a detailed information sheet before their wedding day. This let's me know of all the details of the wedding, which helps with timeline and location decisions as well as giving me a more comprehensive look at their vision for the day.
contact: Michelle Habegger
email: michelle@michellekristine.com | phone: 561.234.9473
website: http://michellekristine.com
twitter: Follow @m_k_photography | facebook: "Like" Michelle Kristine Photography!
location: Florida, Nebraska, South FL | type: Photographer | style: Modern, Vintage | price:$
The following two tabs change content below.
Lauren Grove is the editor and owner of Every Last Detail. A clueless bride-turned-wedding planner, Lauren uses her experiences and knowledge to educate and inspire brides all over the world.