I'm so excited to introduce you all to one of my favorite Bay Area photographers, Ahava Studios! The perfect choice for a couple wanting an amazing, easy-going photography experience, Stephanie and Ryan will capture your wedding day perfectly! Don't just take my word for it though- see for yourself!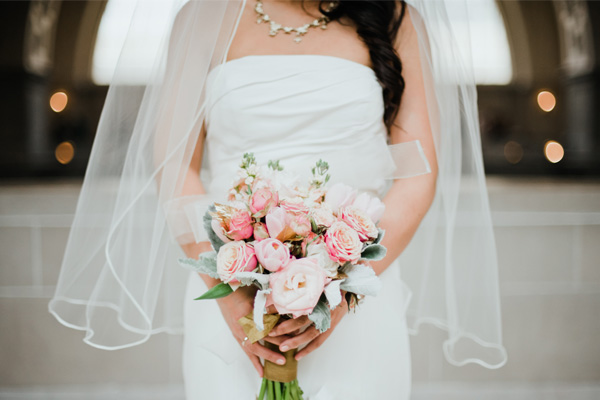 Why do you see yourself as being Modern, Vintage, Classic, or Eclectic?
I'd say my style is a mix of modern and vintage, which I feel a lot of couples are gravitating toward. We love bright and shiny new things, clean lines – but there's something magical about the past. Old books tell forgotten stories. I'd like to consider myself a bit eclectic as well, as I was a very untraditional bride and have had very untraditional couples. I guess I like a little bit of everything and can appreciate the beauty in anything. We shoot for the love; and love is all around – it never goes out of style.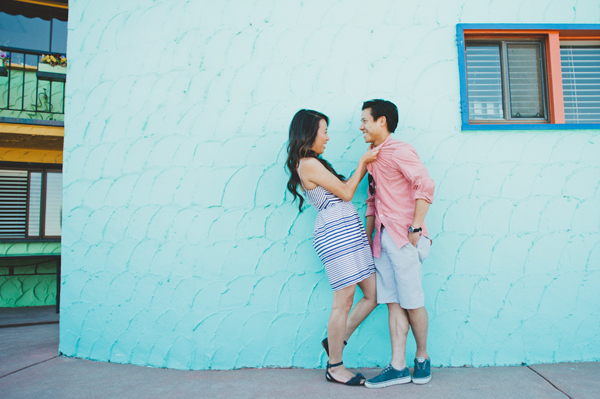 What is your favorite wedding detail you've ever seen or created?
Any wedding detail that has an emotional significance are always my favorites. Antique brooches made into a bouquet, a time capsule built by the groom complete with Mad Libs, foil-wrapped chocolates with pictures of the couple from when they were kids all the way to their engagement session – these are a couple of my recent favorite details. Incorporating personal touches and significance into your wedding details always makes for a more compelling story.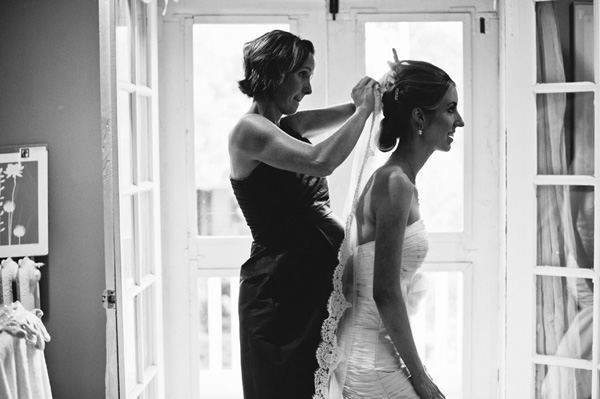 What is your favorite store or brand?
Kate Spade, Michael Kors, Paper Source, Urban Outfitters and Nordstrom Rack are five that come to mind. Lately I've been frequenting Banana Republic a lot more than usual and I've been buying way too many things on Etsy. I LOVE Lauren Conrad's line for Kohls but wish things fit a little bit better. I have a deep shopping addiction and consider myself to be a stellar discount shopper – $48 Coach purse at the outlet that was 83% off? Yes, my favorite word is SALE. I have a weakness for shoes and purses, something that was not helped the slightest by living in Manhattan. Only in Manhattan can you truly understand the power of a fabulous pair of heels that can take you more than 20 blocks. I'm an equal opportunity lover of brands, from inexpensive to way out of my budget.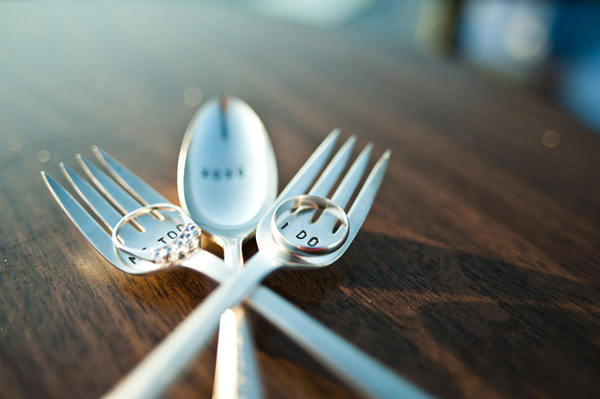 What is your favorite thing about weddings?
The love. Cheesy, yes. But I am cheesy when it comes to love. I'm a romantic at heart. Ryan and I got married 7 years to the day we first became "official." I cry at every single wedding I shoot. I've stood there with a father, listening to him reminisce about his beautiful daughter growing up, a proud smile on his face and a catch in his throat as he watches her dance with her new husband as the evening's winding down. That's an honor. Feeling that love, being emotionally invested, means I'm there. I'm not checked out. It's not 'just another gig." I don't look for clients. I want friends. When I can build a friendship with a couple, and get to know them both individually and together, there's an emotional line thats crossed and the quality of the work changes on a fundamental level. Knowing my couples allows me to capture the day unlike anyone else. We have a great time and you trust in me that I'll deliver my best performance, not just because I have to, but because I want to. That's why I do this.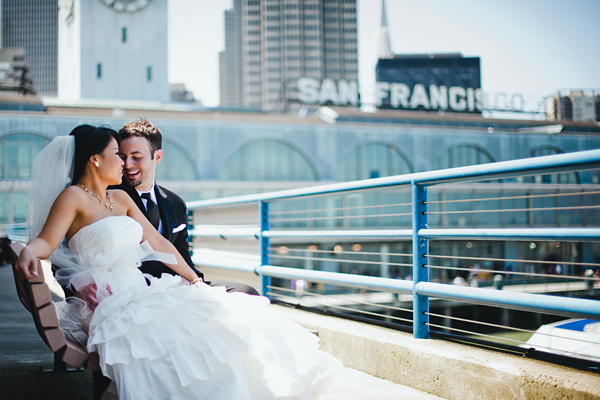 What qualities do you possess that enable you to work well with brides and grooms?
My background is rooted in newspaper photojournalism. Prior to shooting weddings, I spent time as a photo editor, art director and editor-in-chief of a regional newspaper and it's those newsroom experiences that are reflected in the highly candid approach I take to my work. Shooting sports and breaking news really challenged me as a photographer. Shooting news is like shooting a wedding in many ways – it's unpredictable, chaotic and no matter what happens – you have to tell a story. There is always something interesting happening at a wedding – there's always a story to be told; a relationship; a tradition; an honor. Being able to showcase weddings honestly and transport readers visually and emotionally through a series of pictures is an incredibly vital skill to have as a wedding photographer. If you're looking for a truly candid and photojournalistic style, hire someone you connect with and who has experience in visually telling stories under pressure. I would be a completely different photographer if I had never set foot into a newsroom. Being able to run with unexpected changes and letting problems roll off your back makes it so much easier and less stressful for everyone.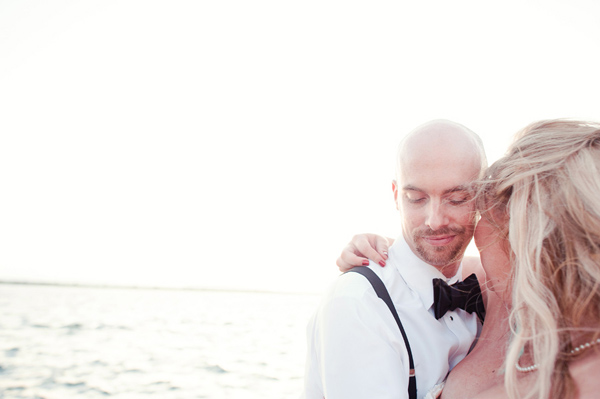 What steps do you take to ensure that your clients will have amazing wedding days when working with you?
Your day is your day. We arrive early and leave late and Ryan and I are constantly moving during your day, capturing it as it happens. You are my utmost priority – some photographers tweet pictures of weddings as they're happening, or post on Facebook some amazing shots they're getting. That's great, but that's not me. I'm there for you – you're not going to be looking on Facebook at those pictures! There are three things I am primarily concerned about: your sanity, your happiness and how amazing you look. If that means stepping in and playing bad guy because Aunt Carol is wanting a gazillion family portraits, so be it. My goal is two-fold – document the day in all of it's glory and make sure things go as smoothly as possible – and that's where flexibility comes in. You MUST be flexible otherwise you'll stress everyone out. I am one of the most easygoing photographers you will meet. We'll finish those family portraits in 10 minutes or throw the timeline out the window. Your day is your day. Your wedding will never be about me or the camera – it's about you.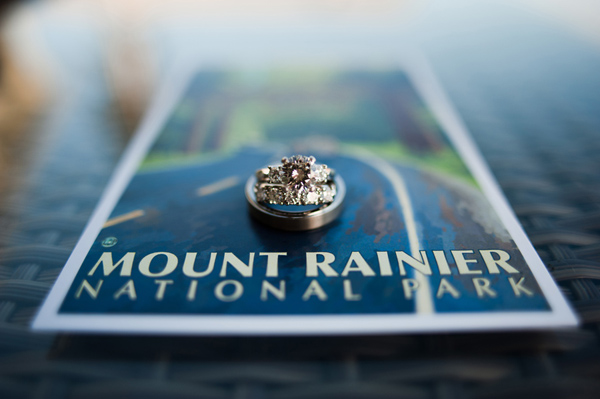 contact: Stephanie Haller
email: stephanie@ahavastudios.com | phone: 425.503.6638
website: http://ahavastudios.com/
twitter: Follow @stephaniehaller | facebook: "Like" Ahava Studios!
location: California, Orange County, Sacramento, San Diego, San Francisco, Seattle, Washington | type: Photographer | style: Eclectic, Modern, Vintage | price: $$$, $$, $
The following two tabs change content below.
Lauren Grove is the editor and owner of Every Last Detail. A clueless bride-turned-wedding planner, Lauren uses her experiences and knowledge to educate and inspire brides all over the world.