Introducing the amazing Key West wedding planner, Just Save The Date!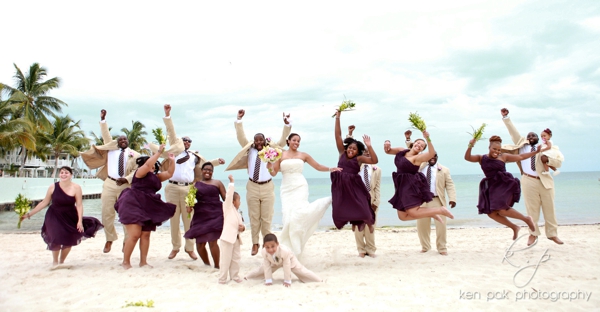 Why do you see yourself as being Modern, Vintage, Classic, or Eclectic?
I don't think that Just Save The Date falls into just one of these categories. We like to work with our brides and grooms to make an event that is truly unique, complete with their personal touches. We work with the client to bring their vision, be it modern, vintage beach chic…whatever it is, to life. This is one of the reasons I love that each and every Just Save The Date wedding is different!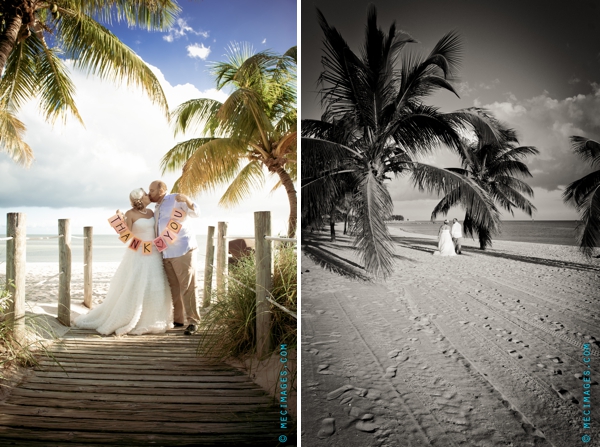 What is your favorite wedding detail you've ever seen or created?
I love, love, love the personal details and style that go into a wedding. We try to make it a point to get to know our clients and become friends with them. This helps us to not only understand both the bride and groom but also learn about their favorite things that can later be infused into the wedding. We recently had a wedding that wanted a both the elegant beach party feel with a 60's, James Bond vibe. We were able to join the ideas together and have a beautiful and elegant beach soiree that even James Bond would attend. Signature drinks (martinis and mojitios) along with a cigar roller and white dinner jackets capped off the picture-perfect wedding.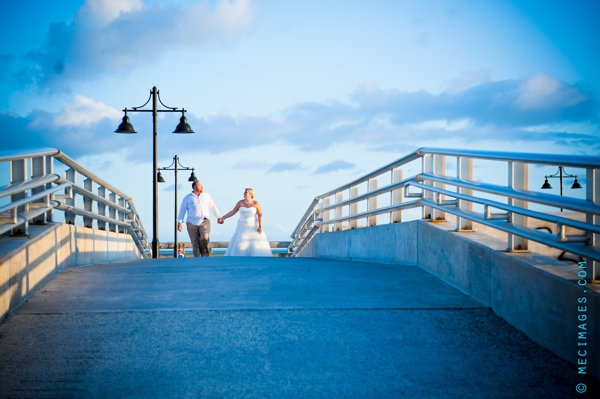 What is your favorite store or brand?
This is a hard question, because at Just Save The Date, we LOVE to shop! It is important to us to find inspiration everywhere we look, even when shopping. Z. Gallerie and Pottery Barn are great resources for decor, as is Target (our favorite) and Hobby Lobby. We also love to look at fashion trends at store like Anthropologie and J. Crew (both great for beach brides), as well as classics like Macy's and Banana Republic.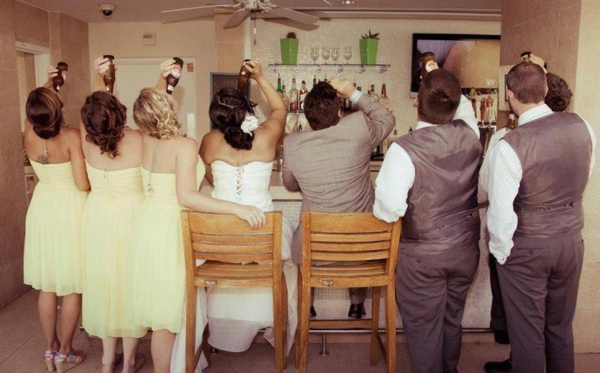 What is your favorite thing about weddings?
Hands down, my favorite thing about weddings is seeing the look on the bride and groom's faces when they see each other for the first time. It makes all of the stress and emotions melt away and helps you remember why you are there. There is always so much love and happiness in that single moment…it always brings a smile to my face. I also love seeing how everything comes together and how happy the bride and groom are. Nothing makes me happier than to see a happy client at the end of the night, who is not ready for the party to end!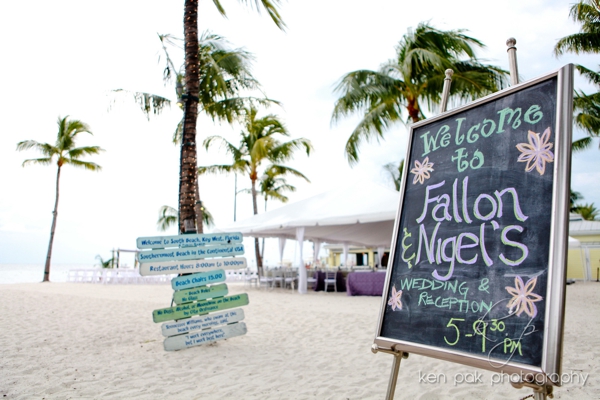 What qualities do you possess that enable you to work well with brides and grooms?
I think patience is first and foremost, followed by attention to detail, the ability to think outside of the box at all times, organizational skills and to remain cool, calm and collected, even in the most stressful of situations. It is important to me that each and every one of our brides (and grooms) feel important and special and not like a number. Having a strong customer service background has helped me in providing our clients with the not only the level of service they expect, but that they truly deserve.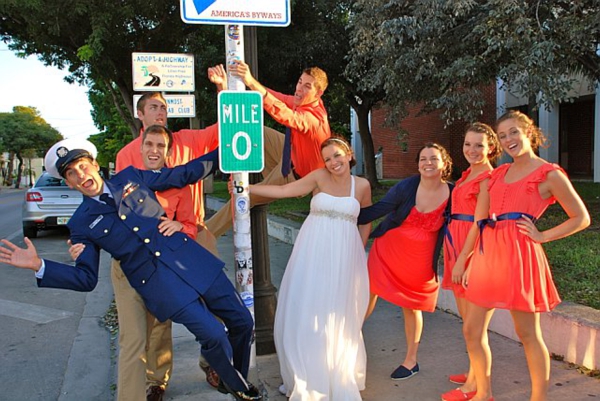 What steps do you take to ensure that your clients will have amazing wedding days when working with you?
Communication is key! Making sure that we are available to our clients in whatever form works best for them (text, email, phone, etc.) is important to the success of the wedding. We typically create inspiration boards for each client thru Pinterest, which allows us, as well as the client, to pin ideas and photos of what they would like for their wedding. Sometimes having a photo (or series of photos) can make a big difference in the planning process. Communicating with the other vendors also is very important, as they are an integral part of the day and is important that everyone is on the same page.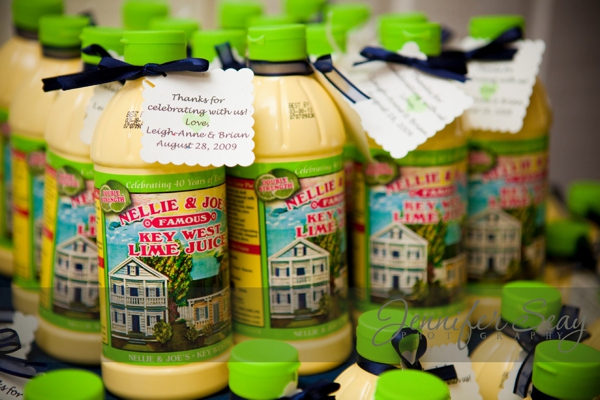 contact: Kelly Fowler | email: kelly@justsavethedate.com
phone: 407.758.1131
website: http://www.justsavethedate.com
twitter: Follow @justsavethedate | facebook: "Like" Just Save The Date!
location: Destination, Florida, International | type: Event Planning | style: Classic, Eclectic, Modern, Vintage | price: $$, $
The following two tabs change content below.
Lauren Grove is the editor and owner of Every Last Detail. A clueless bride-turned-wedding planner, Lauren uses her experiences and knowledge to educate and inspire brides all over the world.