Custom wedding invitations are one of my favorite things ever about a wedding, which is why I'm so excited to introduce you all to Dogwood Blossom Stationery & Invitation Studio this week! Check out some of their amazing work, and get to know them a little bit more…
Why do you see yourself as being Modern, Vintage, Classic, or Eclectic?
While I definitely have my own personal style, I keep it out of the equation when it comes to working with clients! It's your style that matters here. At Dogwood Blossom Stationery, we collaborate with you to bring your vision to life. Our design process is one-on-one – whether in person, over the phone, or by email. We create custom samples specifically for you based on our conversation, and then tweak them into one perfect invitation with your input.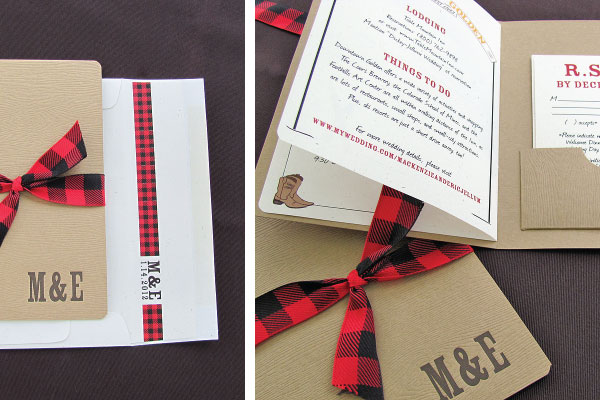 What is your favorite wedding detail you've ever seen or created?
Color, embellishment, dimension. It's our tagline, and my favorite wedding details contain those elements. I'm at my best when I'm challenged with something new. My favorite example of this is the first time a bride asked me to incorporate fabric as a major part of her invitation. The result was amazing, she was thrilled, and I couldn't wait for the next opportunity to use my new skill. We use fabric so often now that it seems weird that it wasn't part of our repertoire before – even my business cards use fabric now. Dogwood Blossom Stationery takes things to a totally different level by stepping out of the realm of paper alone, and by incorporating dimensional elements that really make things pop.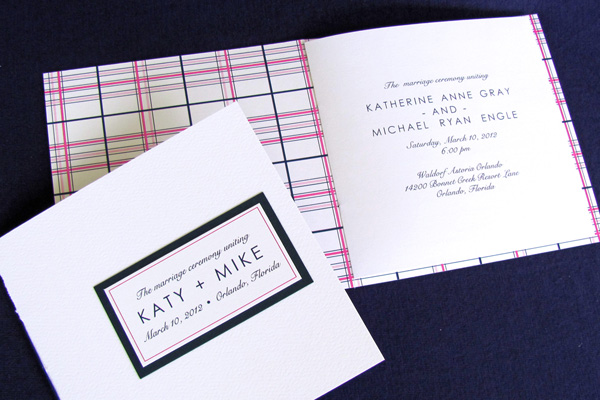 What is your favorite store or brand?
Maybe it's a strange response, but Martha Stewart is my favorite "brand." Over so, so many years, she has created a trend that is allowing us now to think outside the box regarding events, entertaining, and style. She has shown us again and again that you can take literally any object or theme and – with some creativity and ingenuity – find a way to make it intriguing, interesting, and beautiful.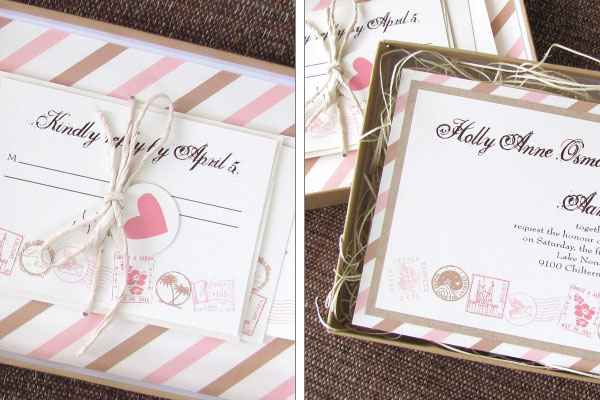 What is your favorite thing about weddings?
In addition to being one of the biggest milestones of your life, your wedding might just be the biggest social event you'll ever host. This day offers you the chance to express who you are, in this moment, in a big and fairly public way. It is a celebration of you, of your love, of all the prospects and possibilities your future together holds. These are the reasons why weddings are so magical, so captivating, so obsess-worthy. These are the reasons why I feel so honored to be even a tiny part of your big day.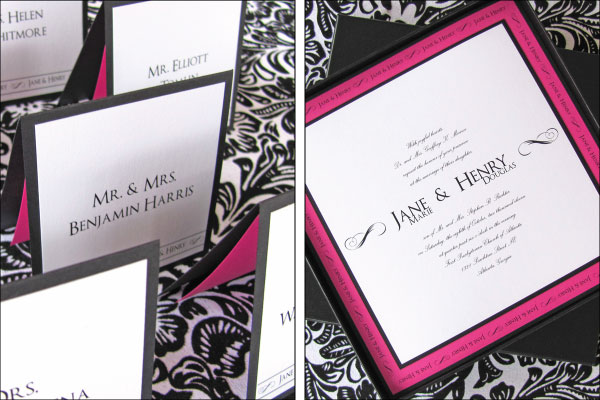 What qualities do you possess that enable you to work well with brides and grooms?
Our stellar communication and listening skills allow us to hear your vision and ask clarifying questions – ensuring we'll create the invitation and paper goods you're envisioning. Our strong emphasis on service, responsiveness, and thoroughness ensures your needs are fully met and prevents you from having any stress or added effort. And taking pride in our work guarantees that on every item, every piece, for every service, we are doing our absolute best work for you.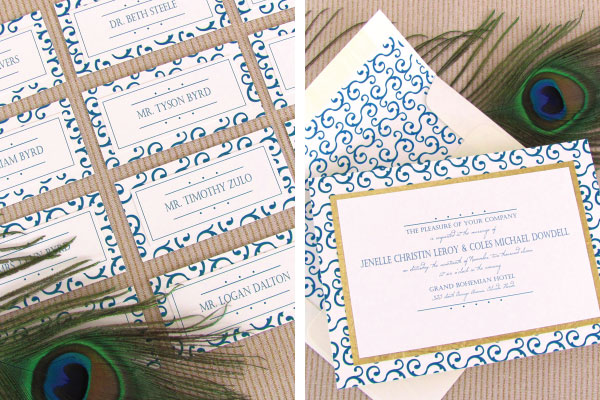 What steps do you take to ensure that your clients will have amazing wedding days when working with you?
We've got your back, to put it simply. Personal service is a major part of "who" Dogwood Blossom Stationery is. Our one-one-one custom design process is only the beginning of our relationship. We ask you lots of questions and set up a timeline to ensure your paper needs are fully met and your planning progresses as smoothly as possible. We think ahead about how each of your paper goods interacts with your guests, your event flow, and your event décor. We offer full-service on every order, meaning we'll do absolutely everything on your behalf, including hand-canceling and mailing your invitations, if that is what you'd prefer. And this is our full-time gig, so we can always be reached when you need us, and the work we do for you takes priority.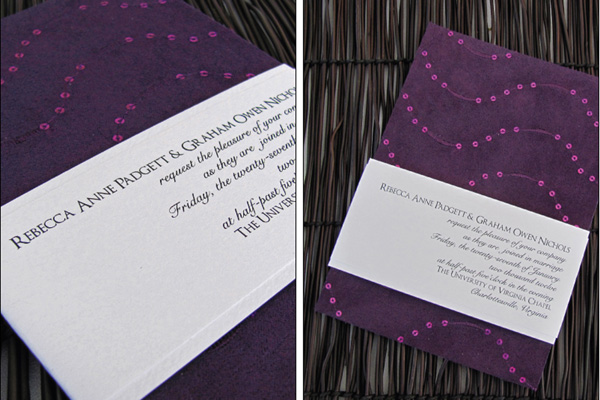 Dogwood Blossom Stationery & Invitation Studio
email: Denise@DogwoodBlossomStationery.com | phone: 321.639.2552
The following two tabs change content below.
Lauren Grove is the editor and owner of Every Last Detail. A clueless bride-turned-wedding planner, Lauren uses her experiences and knowledge to educate and inspire brides all over the world.