Whether we're chatting with couples or wedding professionals, one of the topics that always comes up is wedding stationery. We've all sent and received cards in the mail for birthdays, holidays, and moments in between. But, wedding stationery just feels different (hint: it totally is!). It feels different because it invites guests to share in your excitement at such a pivotal moment in your lives. Not to mention there are pros with which to work, ways to word things, and timelines to consider. There are questions, y'all, and we understand the "why" behind each and every one of them!
Rather than answer all of your pressing wedding stationery questions ourselves, we thought it would be best to reach out to one of our V List members. And, Letter Lane Design Studio has come through with an incredible blog post with a complete and extremely helpful timeline to reference while working with a wedding stationer! But, our favorite thing about Brittany's post is this: whether you work with a stationer or not, most of these tips still apply, especially when considering the timelines to follow when mailing each piece.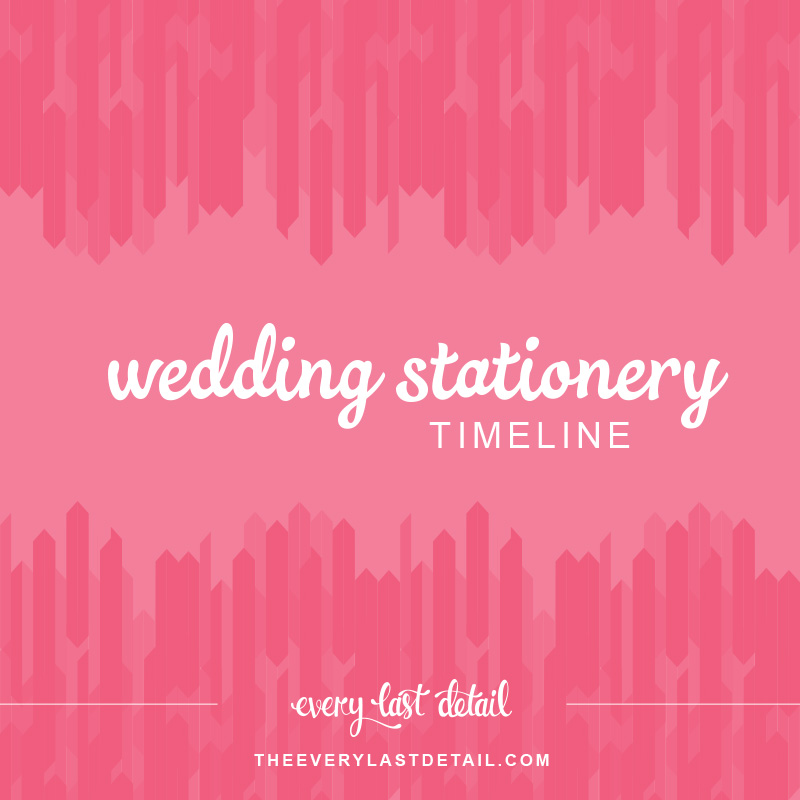 From researching to sending save the dates and finally popping your invitations into the mail, here are the very first things you need to do for your wedding stationery:
9-12+ Months Before Your Wedding – Research Wedding Stationers
Start doing a little research on wedding stationers and calligraphers. Reach out to the wedding stationers and calligraphers that you love the work of to discuss all of your needs for your big day. Try to have an idea of wording ready for your Save-the-Dates, as well as an estimated number of Save-the-Dates and invitations you'll be wanting to have printed.
6-12 Months Before Your Wedding – Save the Dates
It's important to send out Save the Dates before your wedding so that your guests have time to prepare for travel and other accommodations. Save the Dates are typically sent out anywhere from 6-12 months before your wedding, and for destination weddings, it's best to send out the Save the Dates at least 8 months in advance. Try to have all of your wording ready for your stationery designer, and start discussing all the options and your design preferences for your invitations. If you need help with wording and etiquette, just ask! Your stationer will love to help.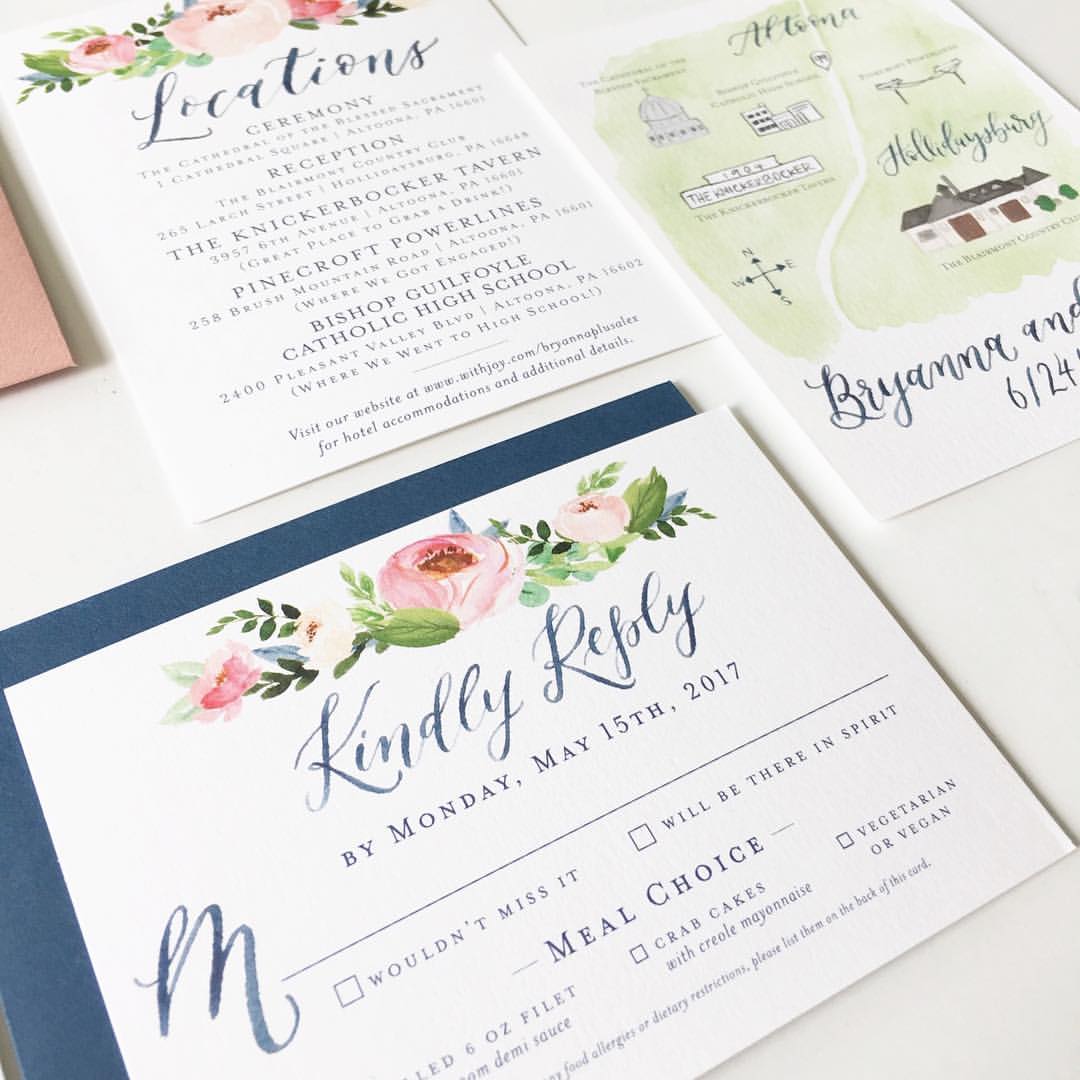 2-3 Months Before Your Wedding – Invitations
Your invitations are typically sent out about 2-3 months before the wedding. You'll want to order them at least 3-4 months out from your mailing date to allow time for your calligrapher to address them. This also allows for time for assembly of each invitation suite before they are put in the mail. Don't forget to make sure to allow extra time for specialty printing (letterpress, gold foil, etc.)! Be sure to check with your stationer about their timeline for each step of this process – it will vary by stationer and calligrapher!
Timing is everything, but timelines are key! We hope Brittany's stationery timeline is one you will refer back to again and again (your engaged best friend needs to read this too!). But, Brittany shares even more tips in her blog post – calligraphy, response cards, and thank you note details are waiting for you right here.
What are your pressing stationery questions? Leave them below, and we'll make sure to respond!
The following two tabs change content below.
Lauren Grove is the editor and owner of Every Last Detail. A clueless bride-turned-wedding planner, Lauren uses her experiences and knowledge to educate and inspire brides all over the world.