Dressing your groom and groomsmen. At first, you might think it's a no-brainer. Go to one of the big-box stores and pick out a tux, right? Well, I'm here to tell you that there is an alternative option to your usual tux rental. A fabulously alternative option. And that option my friends, is known as Indochino!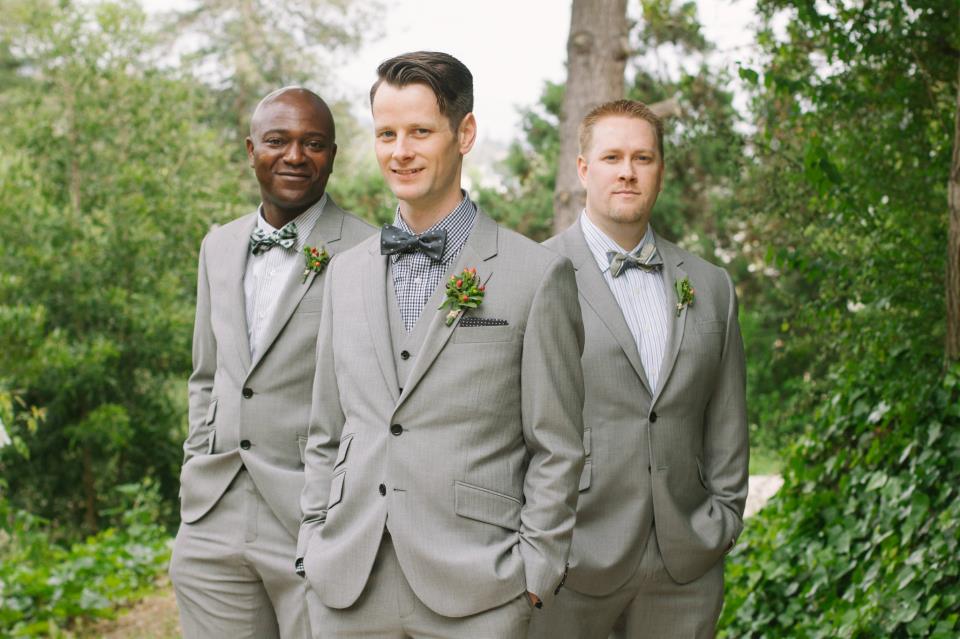 Groom wearing Essential Gray Herringbone 3 piece suit, Photo by Janel KG Photography
You see, I've seen LOTS of grooms and groomsmen over the years. In person AND in photos. The men that always stand out are the ones that look the most comfortable. And coincidentally, those men are always wearing amazing suits. Any guy will tell you- when they put on a tailor made suit, their confidence soars. Rented suits on the other hand- I mean, who wants to wear something that is too long/too short, or too loose/too tight? Or what about when you pickup the suit, and the sizes or wrong- or worse, there's a hole in a shirt or a pocket (yes, all of these things have happened to me at either my own wedding or weddings that I have planned). As a bride (or bridesmaid even) you wouldn't want that for yourself, right? So why would you have your groom and the men of your bridal party wear something that could yield those kinds of results?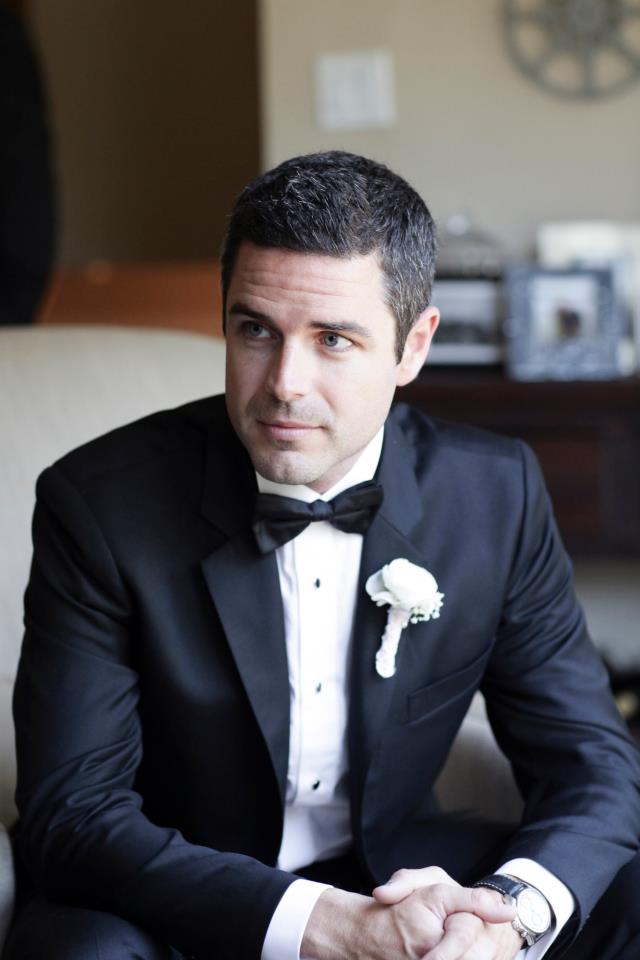 Groom wearing Essential Black Suit, photo by Melanie Rebane Photography
Not to worry my friends, because there IS another option for dressing your groom and groomsmen. I'm talking about custom made suits by Indochino, the leader in custom online menswear. These suits are high quality, hand tailored, and a great alternative to the boring old rented tuxes that you think are your only option. What's even better is that Indochino recently re-launched their wedding program, making it streamlined and simple for grooms and groomsmen to coordinate their outfits. No need to go to a store to get measured- with Indochino, men can pick their suit, customize it, and then follow their instructions to measure themselves! Super easy, super fast, and super fashionable!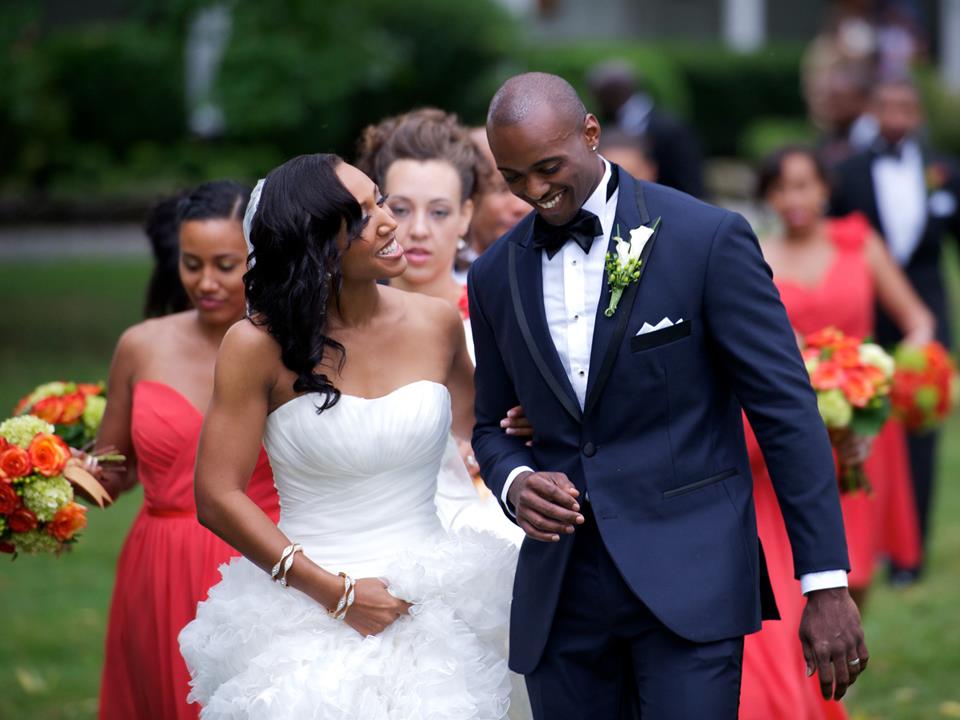 Groom wearing Essential Midnight Blue Tuxedo, Photo by AJ Gonzalez Photo
When you really think about it, it makes total sense for your groom and groomsmen to get custom suits. Suits from Indochino run around $400, which is about 1/2 to 1/3 of the industry average. It makes SO much more sense then spending $200 on renting a suit or tux that will only be worn once, don't you think? Plus, a suit that is custom made is absolutely something that your groom and groomsmen will wear again- and love (unlike the myth of being able to wear bridesmaid dresses again)! So go on and have your groom take a look at what Indochino offers- I bet he'll love it!
———————————————————
I know that if I were getting married again, my husband would want to buy a nice custom suit as opposed to renting a suit or tux that he would only wear once. But of course this all depends on your future husband's style and preference too!
So brides, what are your thoughts? Will your groom take an alternative route to tux rentals and buy a custom suit?

The following two tabs change content below.
Lauren Grove is the editor and owner of Every Last Detail. A clueless bride-turned-wedding planner, Lauren uses her experiences and knowledge to educate and inspire brides all over the world.