So you're engaged, you've purchased more magazines than you have in your entire life, you've scoured blogs for days, pinned for hours- and now you want to plan your own wedding. I know exactly how you feel, because I was the exact same way. You want to make sure that everything is going to be how you envision it, and you want everything to be perfect. I hear this ALL the time.
Well friends, here is my advice: DON'T PLAN YOUR OWN WEDDING BY YOURSELF!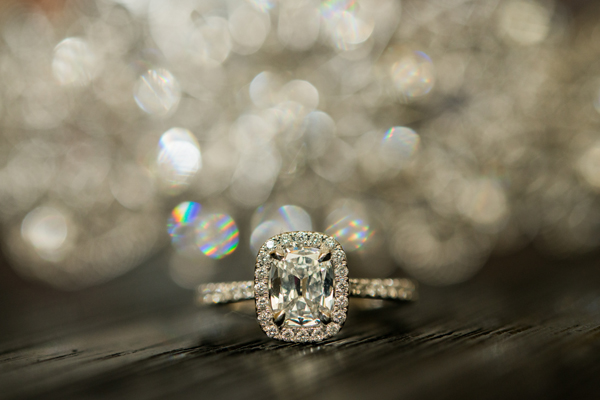 Image by Leah Langley Photography
Now don't get me wrong- you can most definitely plan your own wedding. In fact, you're ALWAYS planning your own wedding. But doing it all by yourself (and "by yourself" includes having friends and family help you) is what you should avoid. I don't care who you are, what your budget is, or what you do for a living- you should absolutely be planning your wedding WITH a wedding planner. [I mean, who wouldn't want to enjoy the process of planning their wedding, free of stress?]
The truth of the matter is this: planning a wedding takes a lot of time, and it's hard work! Sure, when you start planning your wedding, it's exciting and fun and new. You buy all of the magazines with tons of pretty images, get lost in wedding dresses, colors, and flowers, and start dreaming up your wedding. But then reality sets in. You have a million meetings to go to. Contracts to sign. Payments to make. Schedules to create. People to organize. Emails to answer. Things to DIY. Oh, and then there's that job that actually pays you too- can't forget about that! [Sidenote: Read this post to find out what a wedding planner really does.]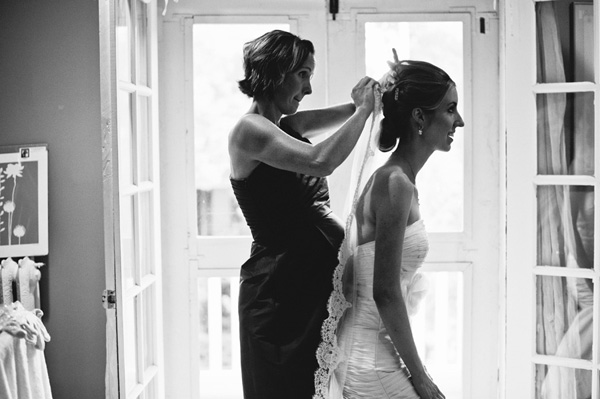 Image by Ahava Studios
As you can see, there are reasons for why there are wedding planners- because wedding planning does, in fact, take up a lot of time, and it's hard work. More times than not, I hear from brides- whether they had a wedding planner or not- "I had no idea that planning a wedding would take up so much of my time!" Actually, come to think of it, I can't even count how many times I've heard brides say that! Wedding planning really and truly is like a full-time job- which is why there are wedding planners out there! They are there for YOU!
Now I know what you're thinking: "I don't want a wedding planner because I want to plan my wedding myself/with my mom/with my best friend/etc." Well guess what? You can still "plan your own wedding" even if you hire a wedding planner to help you. Having a wedding planner isn't about having someone else plan your wedding (unless you want it to be). It's about planning your wedding with the help of a wedding planner. It's like having your own wedding planning team- or as I like to call it sometimes, a wedding planning best friend. You get to brainstorm, talk details, have your meetings scheduled, stay organized and on top of things, all while enjoying wedding planning. Heck, you can even handle all the vendor communications if you really want to (although I recommend having your planner handle emails so it's one less thing to worry about). You don't have to be in charge of handling every single thing, but yet you'll still have plenty to do. You will still be planning your own wedding- just doing it with the help of someone who knows the ropes. Oh, and let's not forget about wedding planners handling everything the day of the wedding too! Sounds like a pretty awesome deal to me!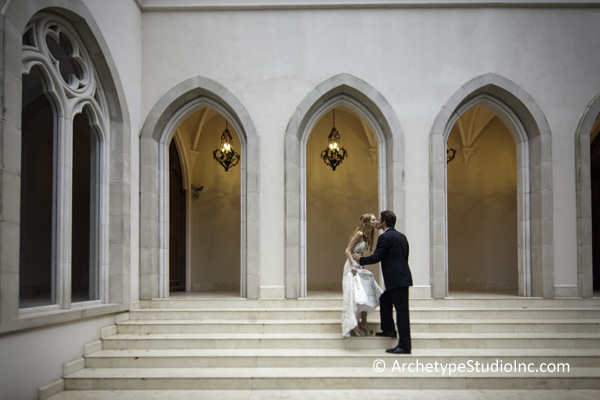 Image by Archetype Studio Inc.
With all this said, if you still want to plan your wedding by yourself and you're prepared to take on a project equivalent to a full-time job, then go for it! But if you're perfectly happy with your own job (and busy with it too), then you should absolutely have hiring a wedding planner at the top of your list of things to do!
[Want to read more about the topic of wedding planners? Go here!]
—————————————————-
So brides, what are you planning on doing? Will you be planning your wedding by yourself, or with the help of a planner? Or are you on the fence? Share in the comments! 
The following two tabs change content below.
Lauren Grove is the editor and owner of Every Last Detail. A clueless bride-turned-wedding planner, Lauren uses her experiences and knowledge to educate and inspire brides all over the world.