So, I talk about details a lot. I mean, why shouldn't I- it's only my business name. ;) But the question that I'm sure many of you have, and what I also asked myself when planning my wedding, is how can you be sure that your wedding details are unique? There's all this pressure to have a "unique" wedding now, especially with all of the awesome inspiration out there! I remember endlessly Googling "unique wedding ideas", only to come up with things that were anything BUT unique- and that was 3 years ago! I can only imagine what it's like now to be on the hunt for unique wedding ideas! However, the big question remains: what actually IS something that's unique for a wedding?
Well friends, the answer to that question is… YOU! YOU are the key to all things "unique" for your wedding!
Photo via Brit Stewart Weddings
I'm always saying to make sure your wedding really reflects you and your fiance. I probably say it at least once a week, right? But I only truly and completely realized it yesterday while starting the design process for an inspiration shoot. And so, I thought I would share my thought process for designing wedding details, so you can also use the process to come up with your own unique details!
1. It all starts when you're designing and envisioning your wedding. Don't start with the time of year or the venue or colors. Start with your relationship- tell your story. Write down how you met, and your first date. Things that you and your significant other enjoy doing together- do you have a shared hobby or passion? What are some significant events that occurred throughout your relationship? Do you have a home together? If so, how is that home decorated? Pets? Favorite wine, beer, or food? What defines YOU and YOUR FIANCE as a couple? What is your relationship- and life- story?
2. Once you have your story, walk away from it for a day or two, and then come back to it. Read it over, and see what sticks out to you. Circle or highlight the things that you think *really* define your "relationship story". THAT is what makes you two unique, and it's also what is going to make your wedding unique. Create another list of those defining things about your story.
3. Using that defining list, you are going to design your own unique wedding. I don't care if it's that you're both teachers, love paintball, or brew your own beer- ANYTHING can be used in your wedding if you put your mind to it! Pick a few of those things- these are the things that you will incorporate into your wedding. If you've hired a planner or designer, now you should share this list and your story with him or her- trust me, they will LOVE it!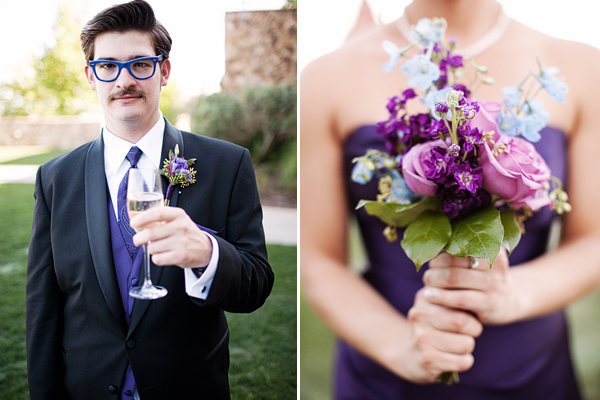 Photo by Studio222 Photography
4. Now is the time that you can start thinking about colors, style, time of year, etc in the design of your unique wedding. I'm sure something stuck out in your relationship story that will help you narrow your options down. A good place to start is of course your favorite colors- do you wear a lot of gray? Is your house decorated in nautical navy and white stripes with aqua accents? Let your life guide you. :) (And remember- your wedding definitely does not have to match a particular season or even your wedding venue. Don't worry about that!)
5. Next, you are going to read this post about what details are. Take the list of details that I provided, and write down all of the details that will pertain to your wedding. And now, turn to your "defining list" and see which of those items will work best to translate over to the details! It can be every detail, or just a few- it's really up to you and HOW you want your wedding to be unique.
I realize that much of this is pretty vague, but everyone has their own special, unique story, so I can't exactly be super specific about everything. But hopefully these guidelines will help you in creating your unique wedding details! Or at least get you on the right path, and then you can work with a planner/designer to help you define and create the details! Planners and designers are pretty amazing at designing weddings- of course I HIGHLY recommend hiring one. :)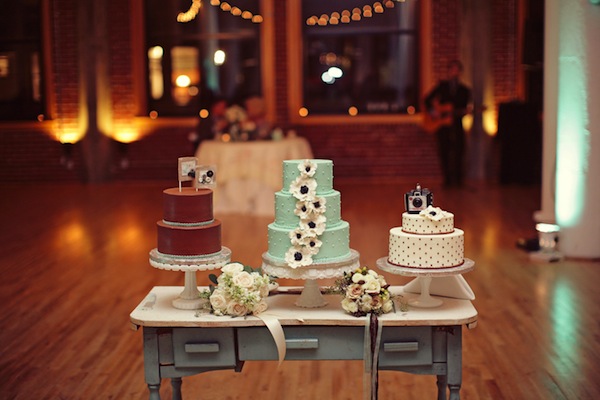 Photo via Simply & Forever
Brides, have you come up with any specific details that are unique to your relationship yet? Share your ideas with all of us- it could spark an idea for someone else!
[FYI, if you end up wanting help in designing your unique wedding details, I'll be announcing a little something soon enough! You can always email me though and I'll happily give you the "lowdown" early, or I can always refer you to an awesome designer in your area!]

The following two tabs change content below.
Lauren Grove is the editor and owner of Every Last Detail. A clueless bride-turned-wedding planner, Lauren uses her experiences and knowledge to educate and inspire brides all over the world.