Friends, we're pretty sure that we've found the BEST wedding favor (or bridesmaid gift)… a S'well bottle! We're big fans of these innovative, eco-friendly bottles on Team ELD because they become our best friends to stay hydrated- both on work days and all throughout a long wedding day too.
Which is why we're thrilled to team up with S'well to introduce you to their new S'well Celebrations service- to offer you and your guests a wedding favor you will actually use! [Note: Keep reading to find out more about customization, and how to get a 10% off discount!]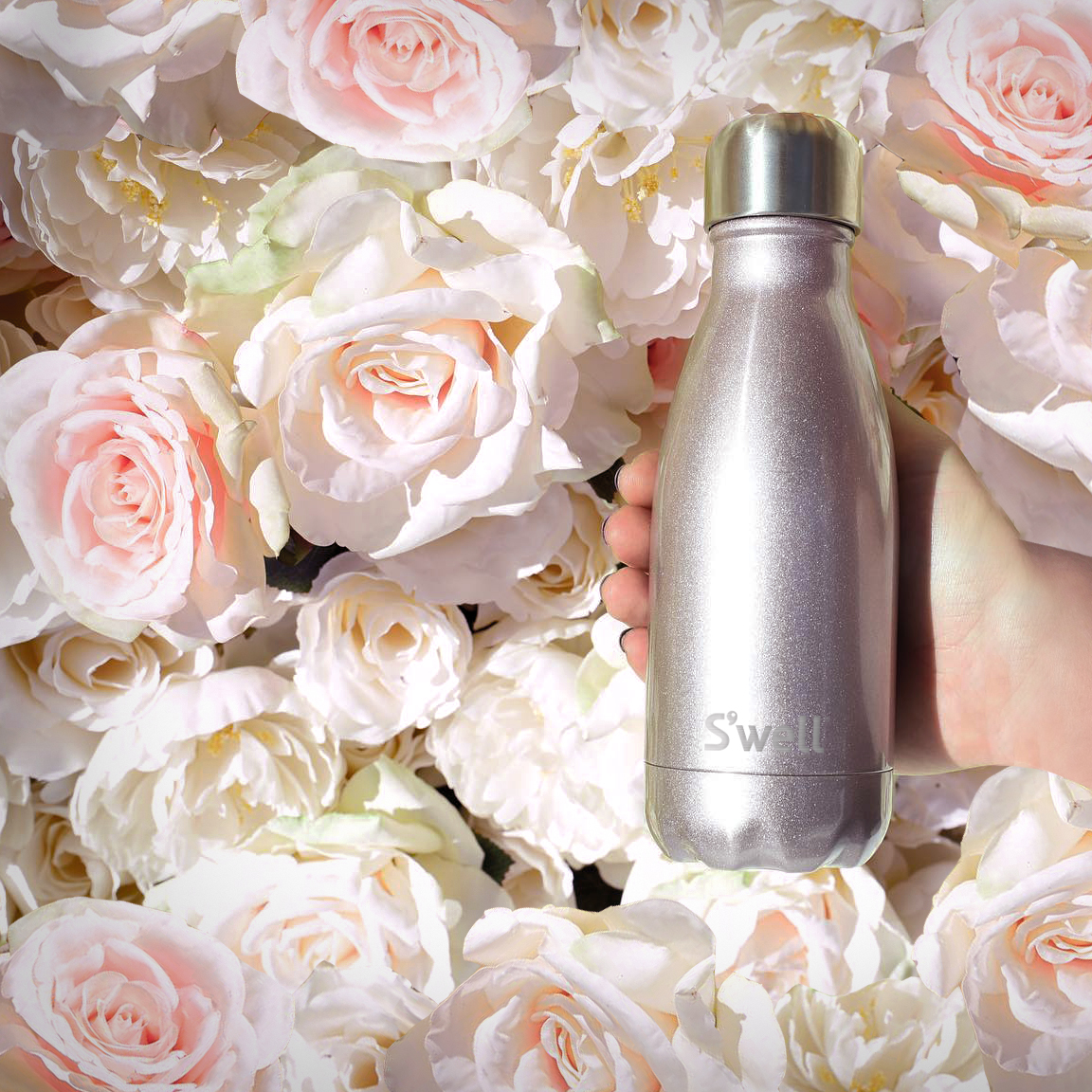 If you're not already a fan of S'well like we are, we imagine you and your friends and family will be quick to convert once you experience a bottle for yourself. S'well bottles are perfect no matter if you're sipping at work or during a break from your workout.
Now not only can you gift your guests S'well bottles, but they can also be on brand for your wedding. Simply share the theme and color palette of your celebration with one of the S'well design specialists, and their team will respond back with a customized proposal. Even better, your customized S'well bottles will be available to you at an affordable price!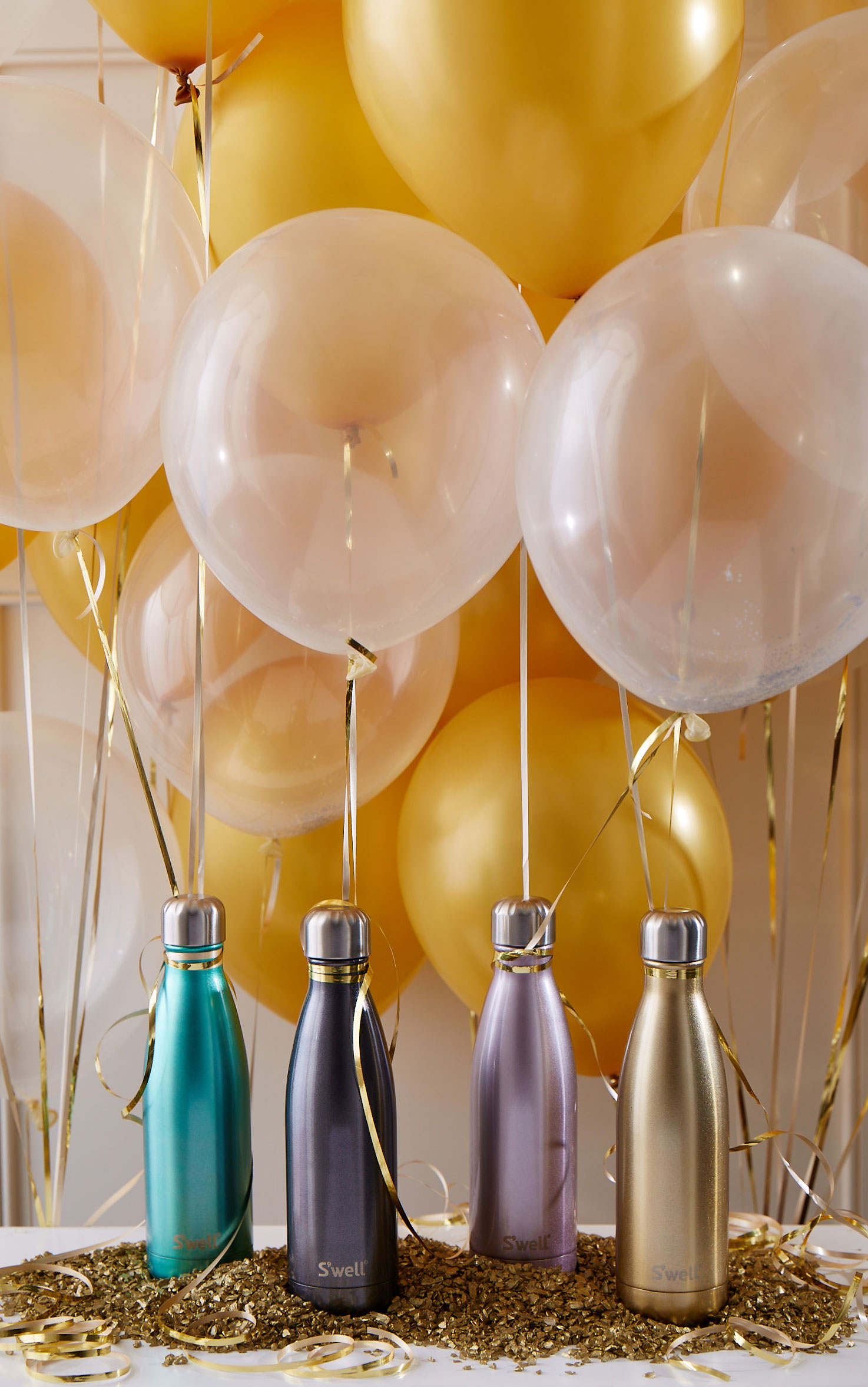 The technology behind the bottles allows the mouthpiece to be large enough to fit ice cubs, but even though something extra cold (or especially hot!) may be inside, your bottle will never sweat with condensation. After carrying our bottles inside our personal bag (did we mention it's portable too?), we can confirm this is true; our items never get wet. Plus, S'well bottles are stainless steel and BPA free, which can be difficult to find when searching for a great water bottle at an affordable price.
You can place hot or cold drinks in them (cold is our preference!), and your drink remains at the temperature it was when you poured it into your bottle. Not too many water bottles can allow you to enjoy a cold drink that's still cold 24 hours later or a hot drink that's still hot 12 hours later, but S'well is simply different.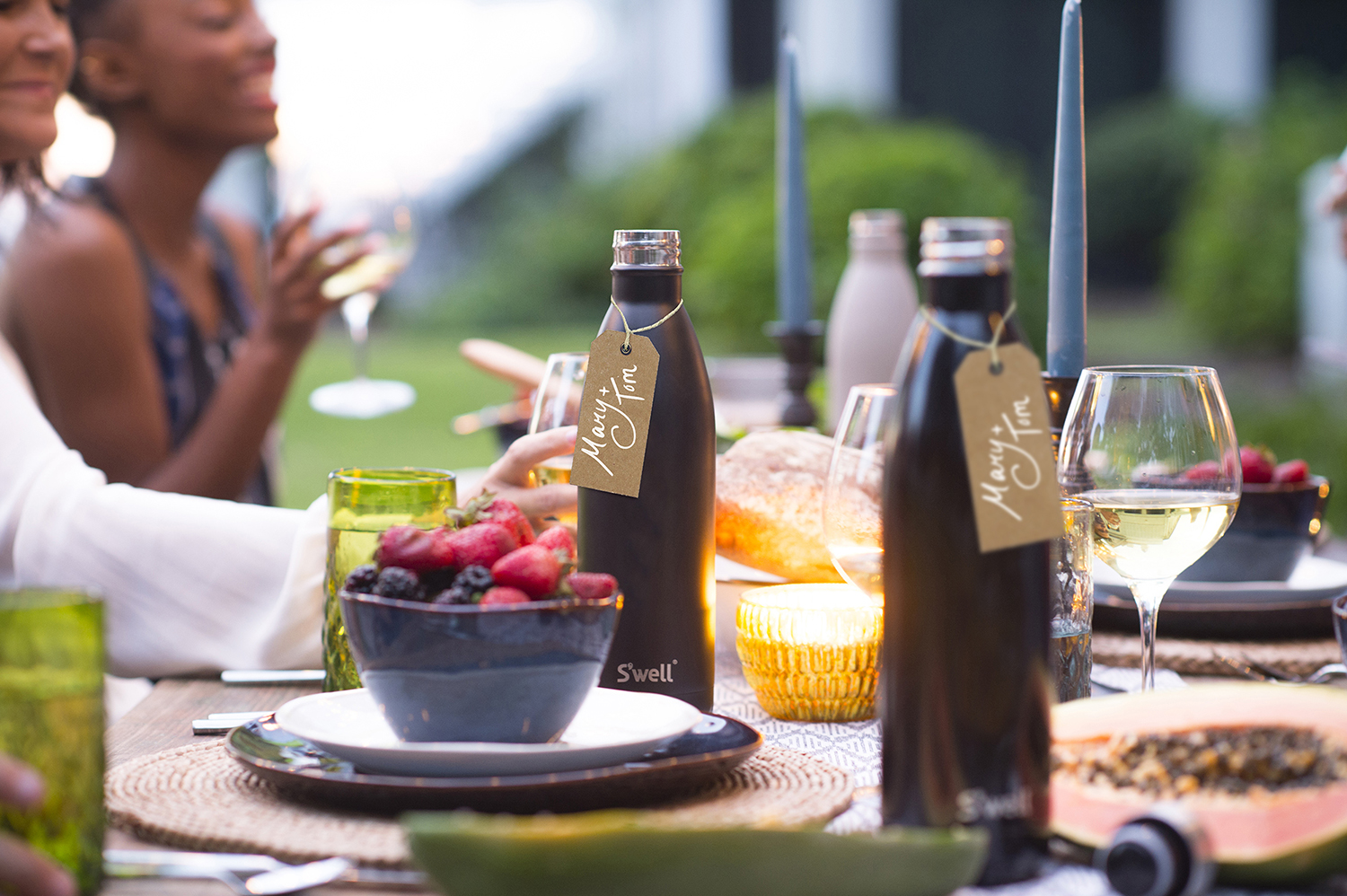 We're already envisioning on-brand S'well bottles as favors at bridal showers. And, they would be perfect for bachelorette party favors when staying hydrated is key. (Bonus: the 25oz. bottle fits a bottle of wine(!), which means you can fill it with your favorite wine or even champagne!) They're also great to use as wedding day favors, especially at beach weddings because using S'well bottles means using less single-use plastics. We love the idea of incorporating a S'well bottle into your wedding details- like tying a place card around a one, serving double duty on your wedding day.
Gift your guests something different while still keeping your wedding day aesthetic in mind with sleek and useful favors from S'well! Contact them at celebrations@swellbottle.com for details, and be sure to use the code ELD19 to get 10% off your order!
---
This post is sponsored by S'well. All thoughts and ideas are the author's own. 
The following two tabs change content below.
This post was written by an ELD Team Member... and there's a good chance she likely loves weddings, Kate Spade, and wedding details, as all of #TeamELD does!