Hey there everyone! My husband and I are off to New Orleans for leg #2 of our ELD Roadtrip… hopefully we'll still be able to fit into our clothes after 2 days there! ELD Stationery Week is continuing today with some GREAT info from Wendy of Weswen Design about all of the "pieces" you need for a wedding invitation! Don't forget to check back throughout the day too… I have an amazing inspiration shoot for you, as well as another Stationery Week post!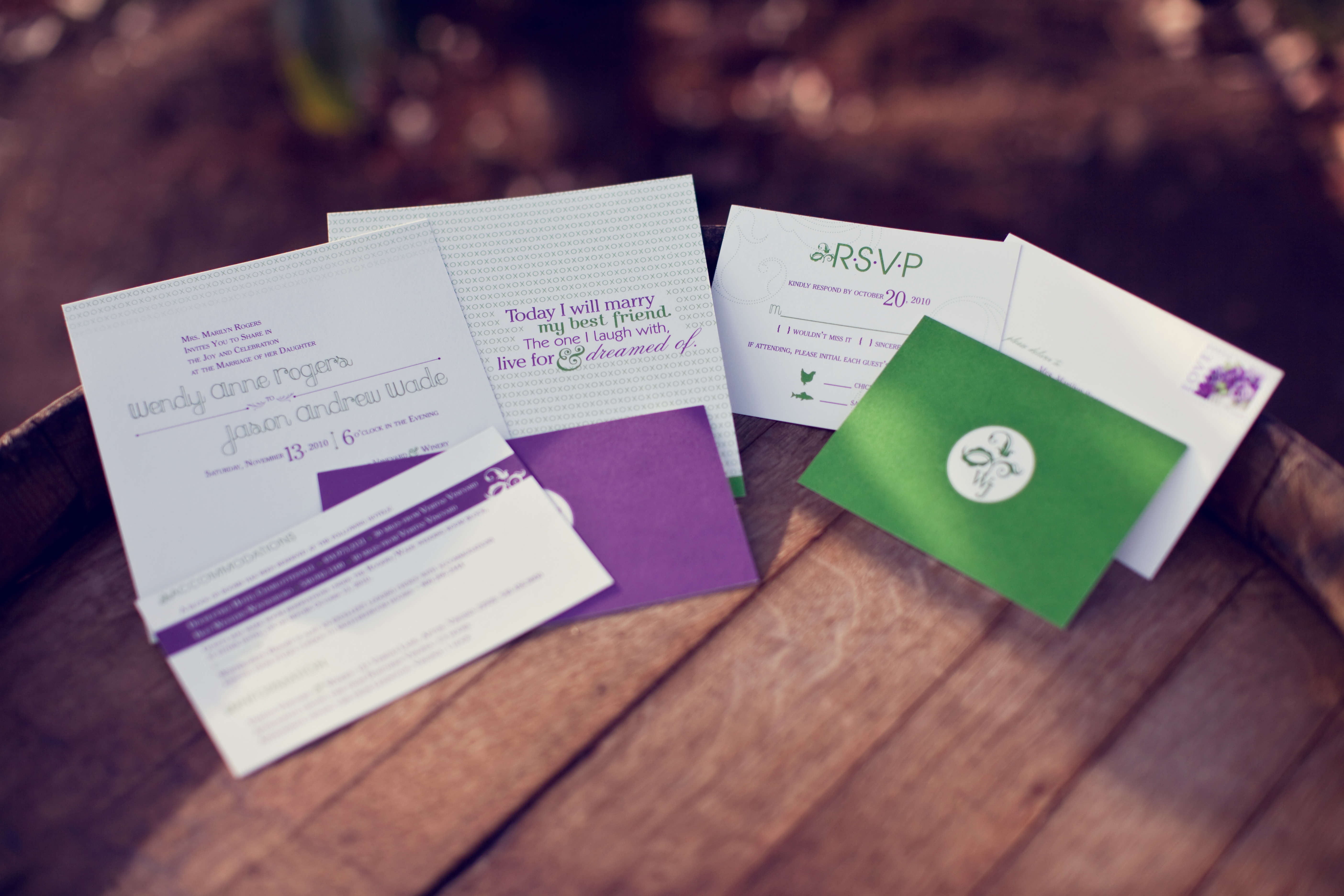 Hi ELD readers! I'm excited to be contributing to Stationery Week, and today we'll be discussing an important aspect in your wedding stationery journey: figuring out what "PIECES" your wedding stationery suite will include. The reason this is important is because it relates directly to your budget and knowing what cards you need to include will help keep your bottom-line in mind.
The most basic wedding suite contains the invitation and the RSVP card. Two items, in and out, done.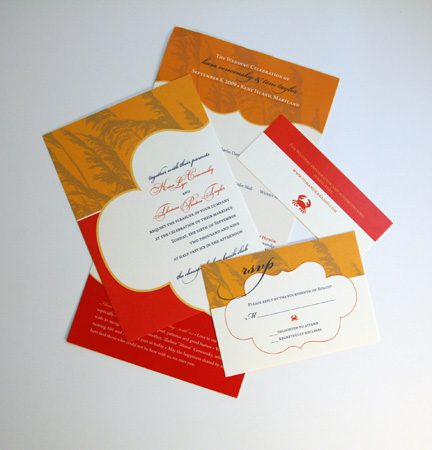 But what other cards do people use? Well, it's really up to you! Think of the information you need to relay to your guests and go from there. Typical cards that could accompany your wedding invitation and RSVP card could include:
• Accommodation information
• Directions/parking
• Map
• Things to do (possibly for a destination wedding)
• Reception card
• Rehearsal dinner
• Post-wedding brunch/lunch/BBQ
The list can definitely be endless! But keep a few things in mind:
1. The more cards you have, the more paper you will need and the more printing has to be done. All that = a higher print bill.
2. More cards = more weight in your envelope. I always advise my clients to keep their invitations to one stamp, if possible. (This coming from the designer who paid $1.15 in postage per invitation for my own wedding!) The extra money will add up and if you save it, you can spend it on something fun!
3. The more cards, the more confusion. Well, confusion might be a little harsh… but it's a higher probability that someone might lose a card or become overwhelmed with information. If you have tons of information you need to dispense to your guests, maybe consider what you can put on a wedding website, or what you can give them once they are in town- possibly in a gift bag.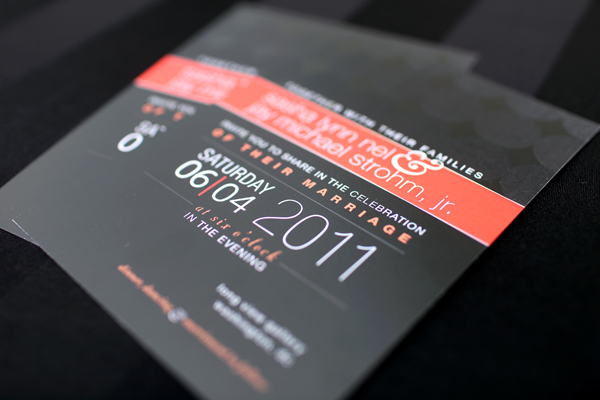 The cards you choose to include in your wedding stationery set- and how to house them- are completely personal. Often times, the cards can be bundled together and placed into an envelope. If you want to make them a little fancier, perhaps tying them with a cute ribbon or a custom belly band would make a nice addition. If a pocket envelope is more your speed, there are various custom options available that keep your invitation and accompany cards in a nice, cohesive package.
If you have any questions about accompany cards and want more information, feel free to email info@weswendesign.com and we will gladly help you!
——————————————————————————————
Thank you so much for sharing all of this Wendy! Everyone, head over to Weswen Design's ELV listing to see more of Wendy's awesome work! And don't forget to come back later today to catch the other posts for today! 
The following two tabs change content below.
Lauren Grove is the editor and owner of Every Last Detail. A clueless bride-turned-wedding planner, Lauren uses her experiences and knowledge to educate and inspire brides all over the world.