Today's stunningly sophisticated yellow and pale blue wedding inspiration is going to take your breath away, just like it did my own! And rightfully so, because the film images from Hunter Ryan Photo are some of the most beautiful I've ever seen, and Ashton Events' florals and design are absolutely out of this world. You see, this feature is an event near and dear to my heart. It's an event that began 4 years ago with some of my closest friends in the industry, and it has since turned into a yearly tradition, and an event that I have looked forward to hosting and featuring every year since- the Starlit Supper.
I could go on and on forever about Starlit Supper itself, but I'll try to keep things short and sweet. Starlit Supper is an inspiration shoot-turned-dinner party, in which a team of the most talented Tampa Bay and Central Florida wedding professionals collaborate to create a wedding (or rehearsal dinner) inspiration shoot, and then host all involved plus a few more wedding pro friends too! It's an evening filled with great conversation, celebration of the end of another year, fabulous food, and nurturing friendships- everything that a good dinner party should entail!
This year we had the pleasure of hosting Starlit Supper at my very favorite private estate venue, Rocking H Ranch, with the best team of wedding professionals (many of them V List members) a blogger's heart could ever desire. I have SO much more to say, but first, I'm going to let Laura of Ashton Events share her vision as you soak in all of the breathtaking images…
This year's inspiration was rooted in the venue: Rocking H Ranch. We've loved working there in the past and for Starlit Supper we focused on bringing in elements of romance, sophistication, and history to one of our favorite charming Southern venues.

The color palette all started with a picture of a pitcher. The soft, pastel colors were offset with touches of rich greens. The very bottom of the pitcher has a thin black line. That brought in a hint of refinement to the outdoor space. We echoed the black accents in the marbled runners from Nuage Designs and the print materials. We loved that the pastels allowed the colors to be feminine without being overtly feminine.

We will soon share more about our inspiration + design process over on our blog, but we loved the idea of mixing textures, contrasting soft palettes and as always for our designs: interaction. We love for guests to feel involved + inspired by every aspect of the event, and truthfully the details of the evening executed just that.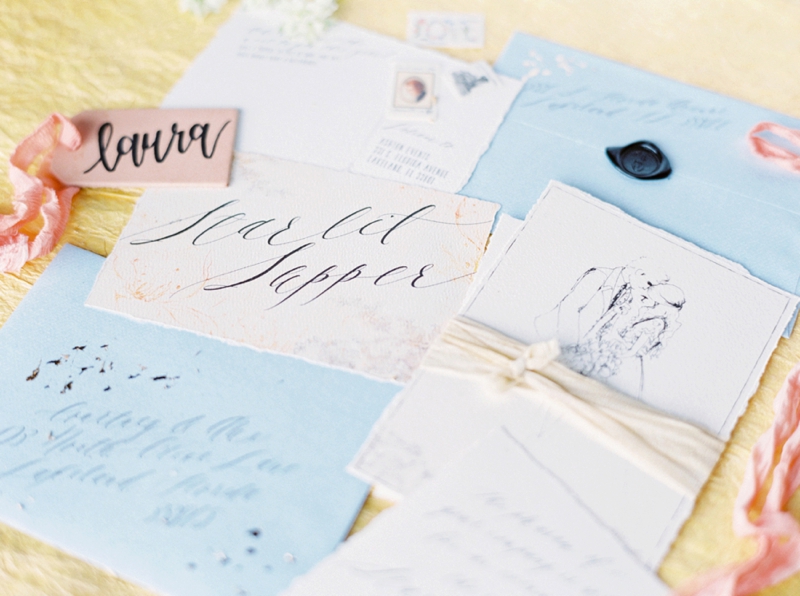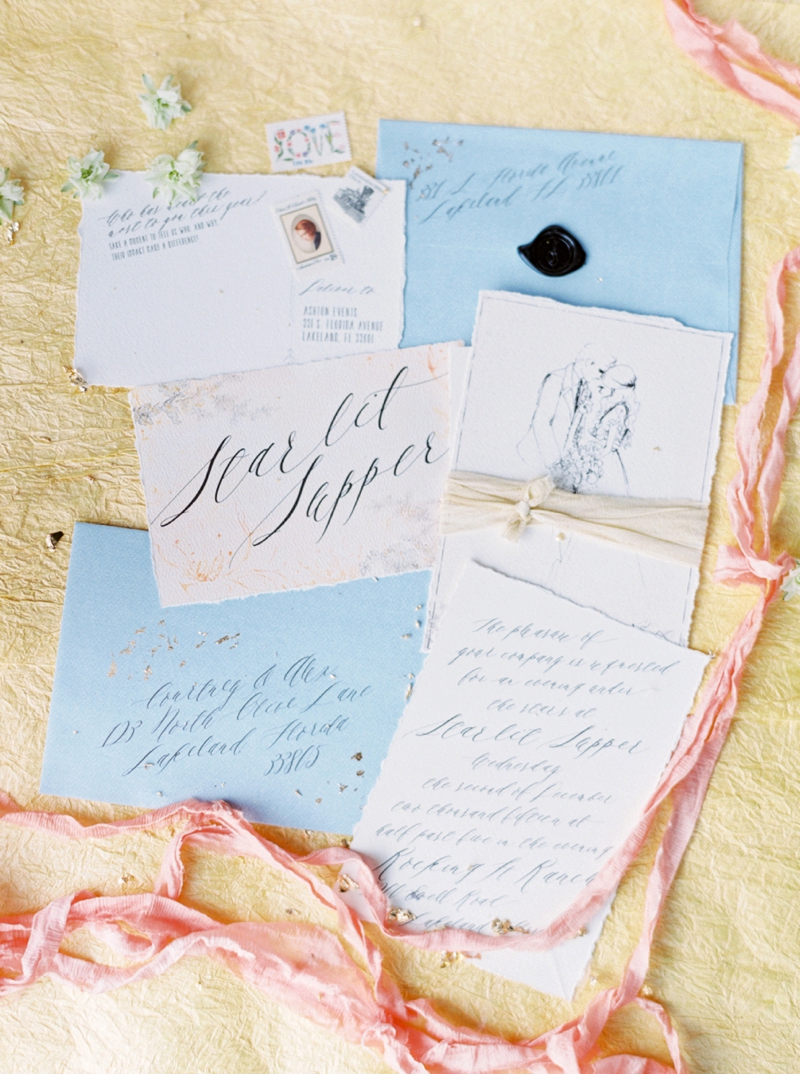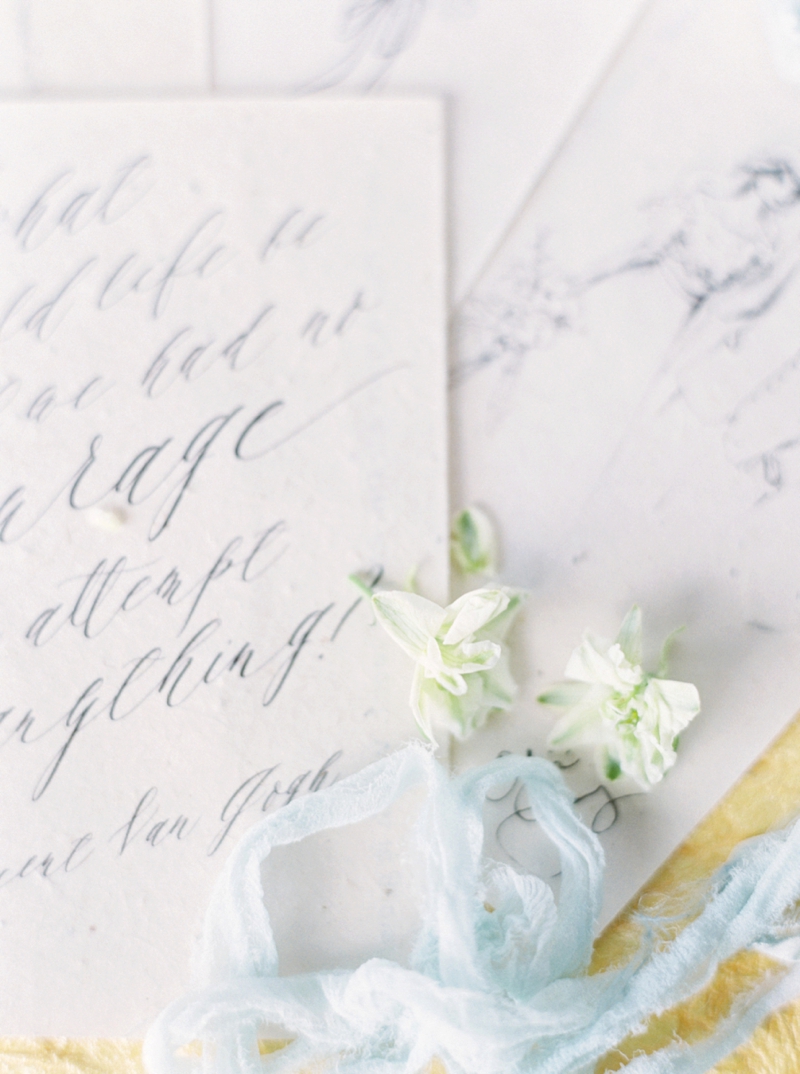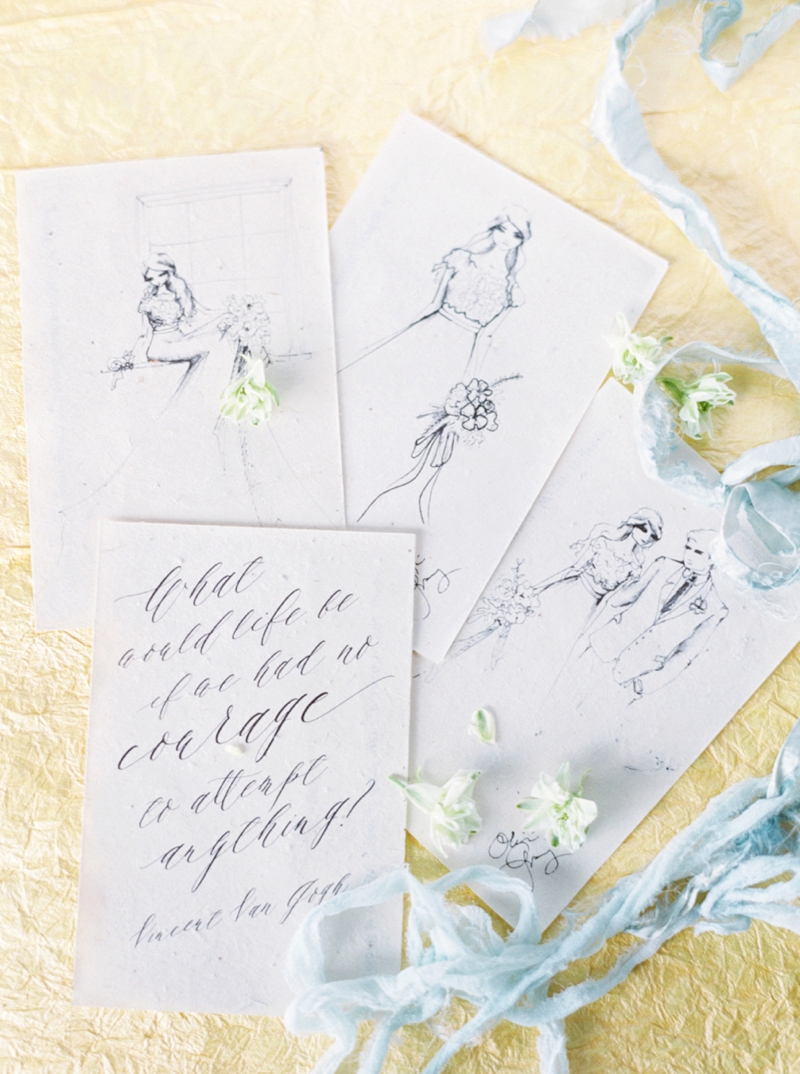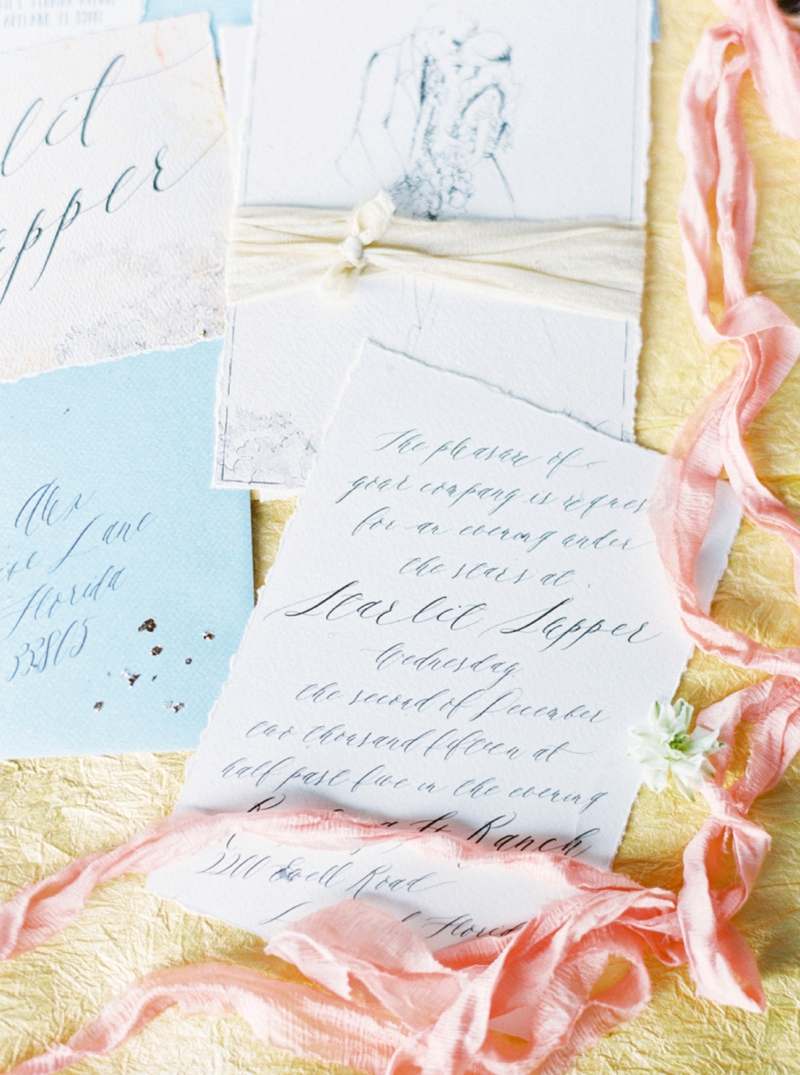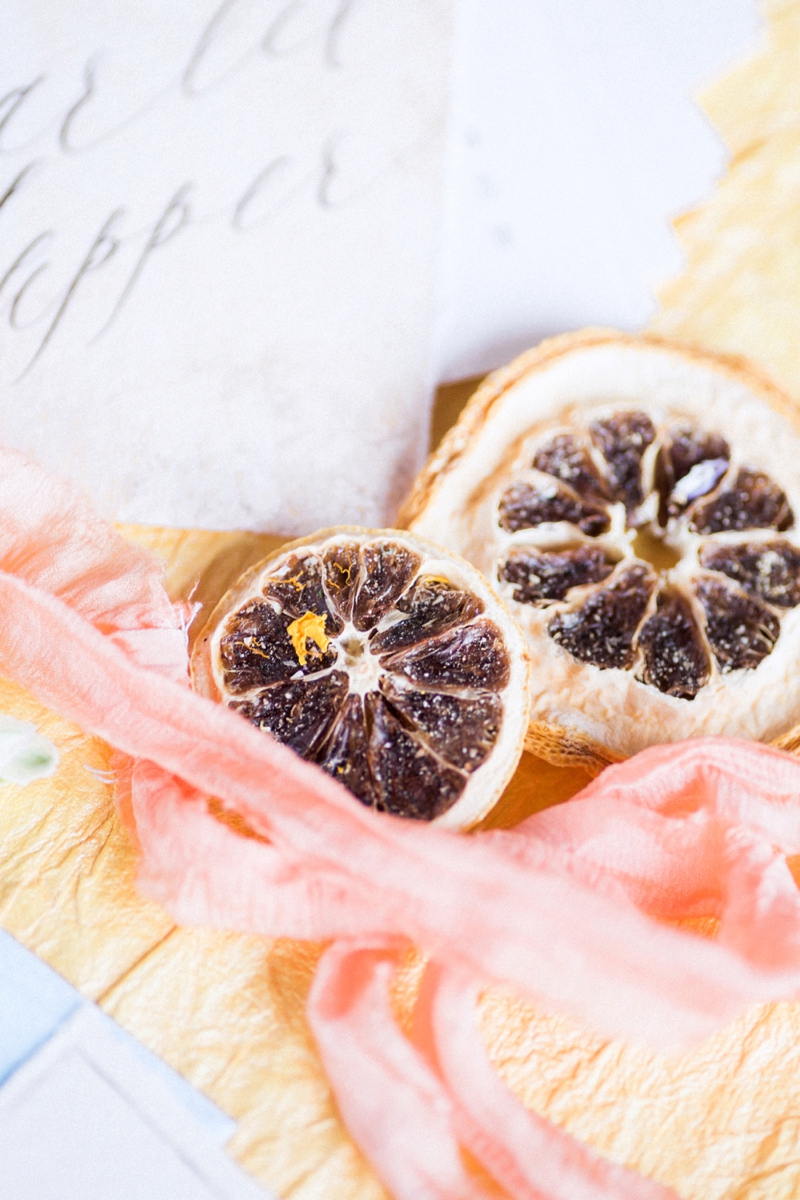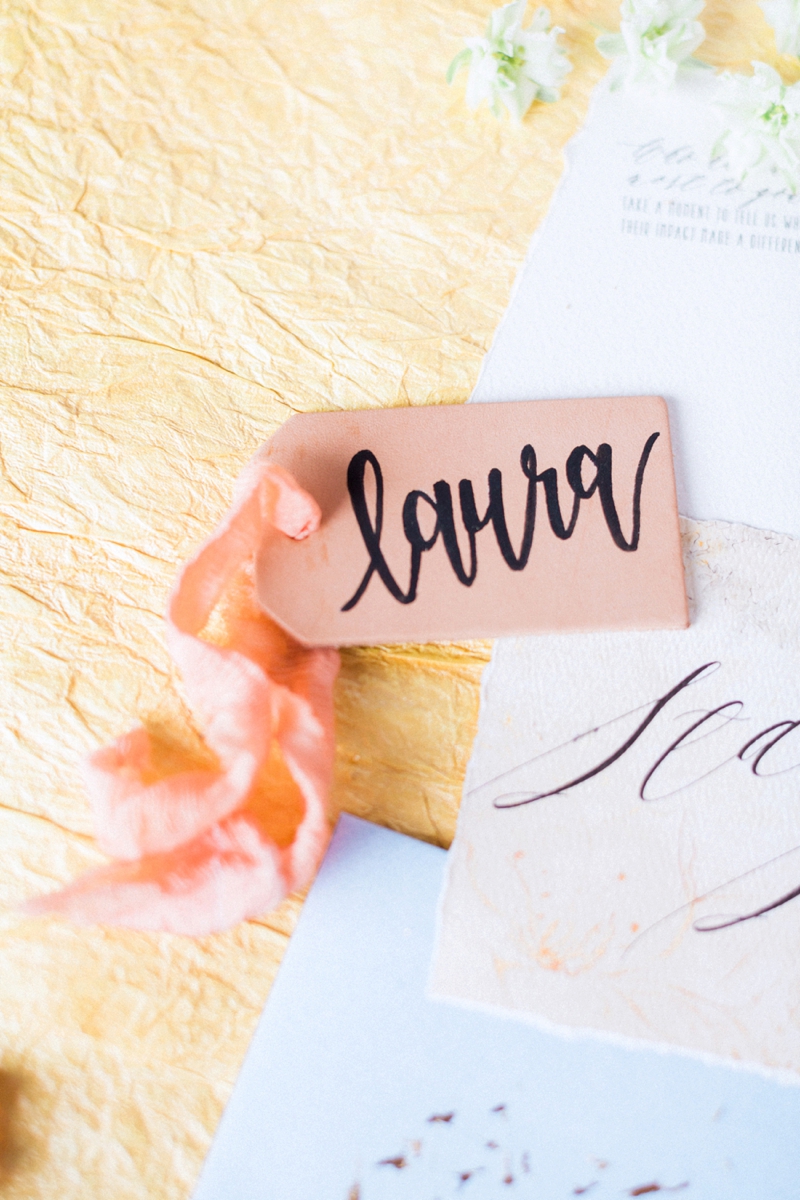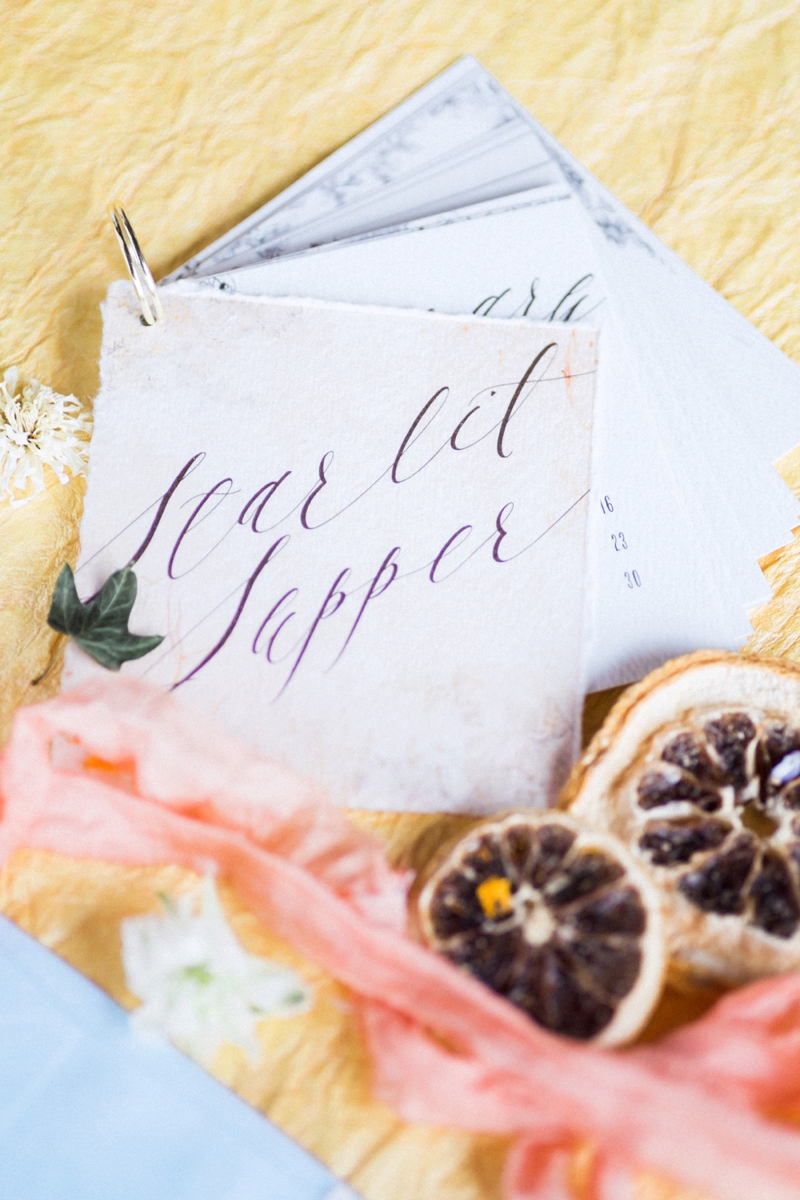 We handed over our vision to Eleven Note + Olivia Gray Design- and when we tell you we squealed when we opened it, we mean it. The textured papers, delicate font, gorgeous sketches and intentionality in every layer of the suite was perfect. Guests were encouraged to mail back in a postcard telling us who had made the biggest impact of their year. Can we tell you that we never loved our mailman more? Reading through each of those postcards was such a joy!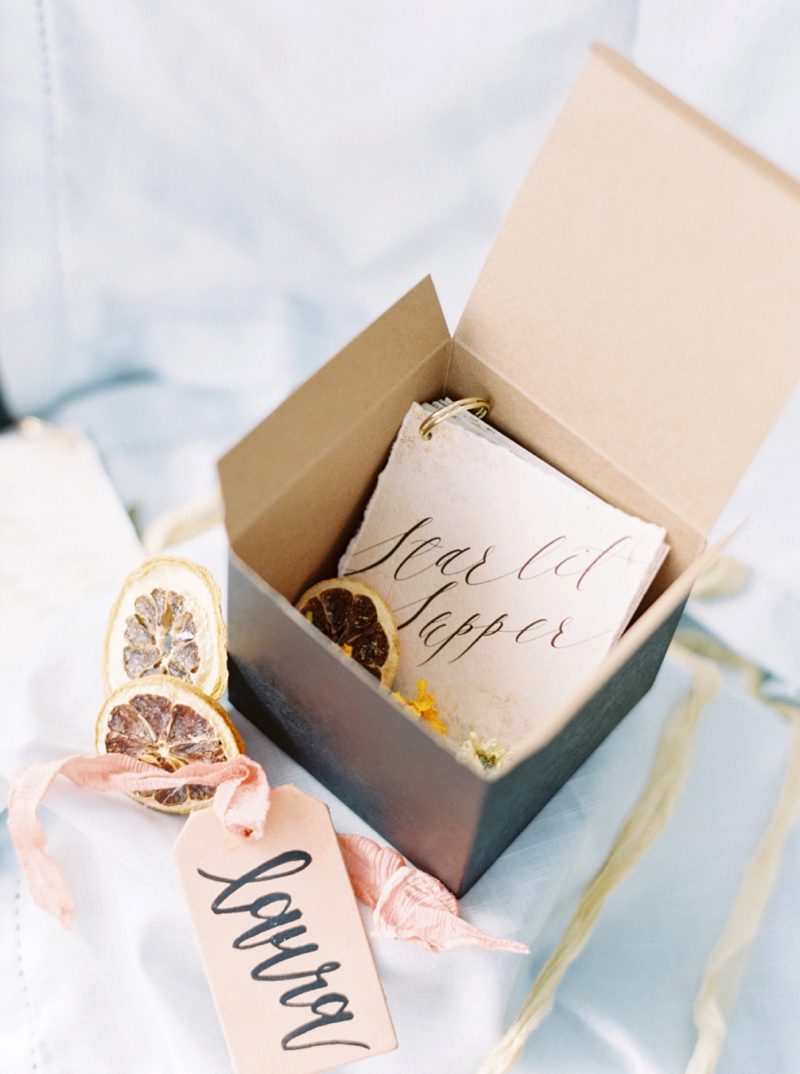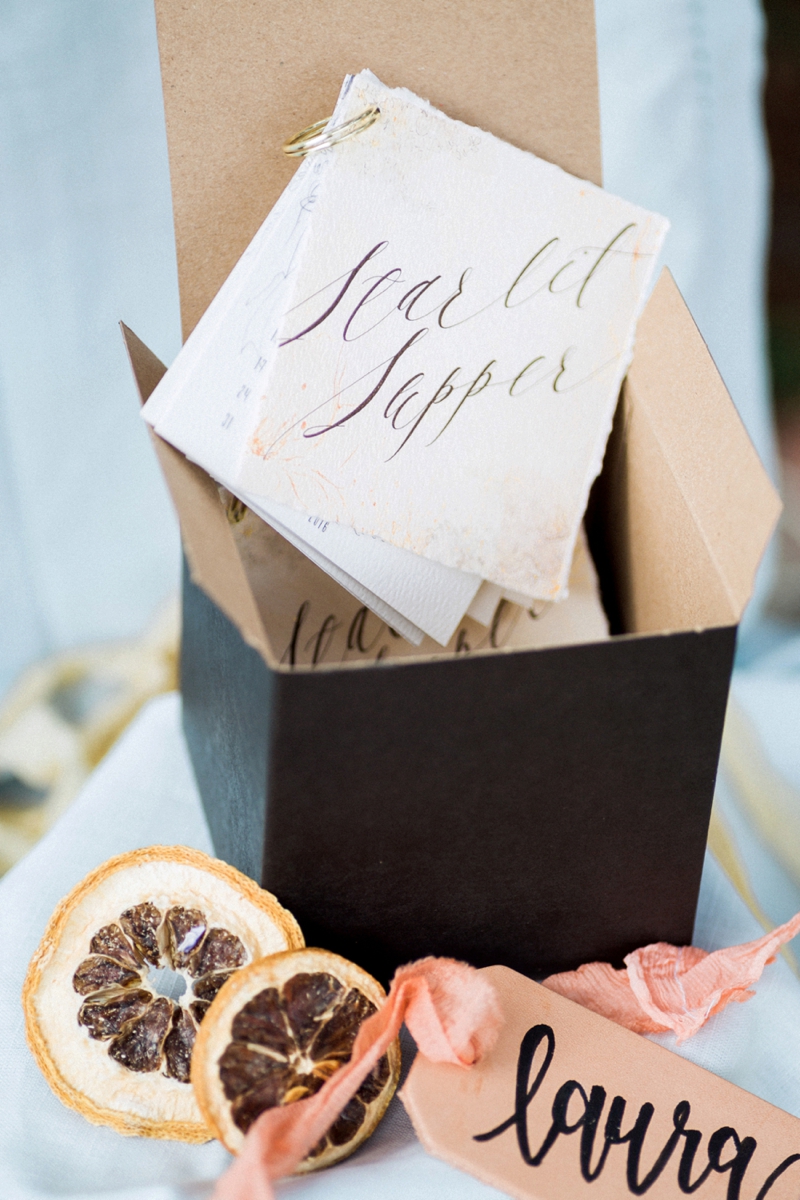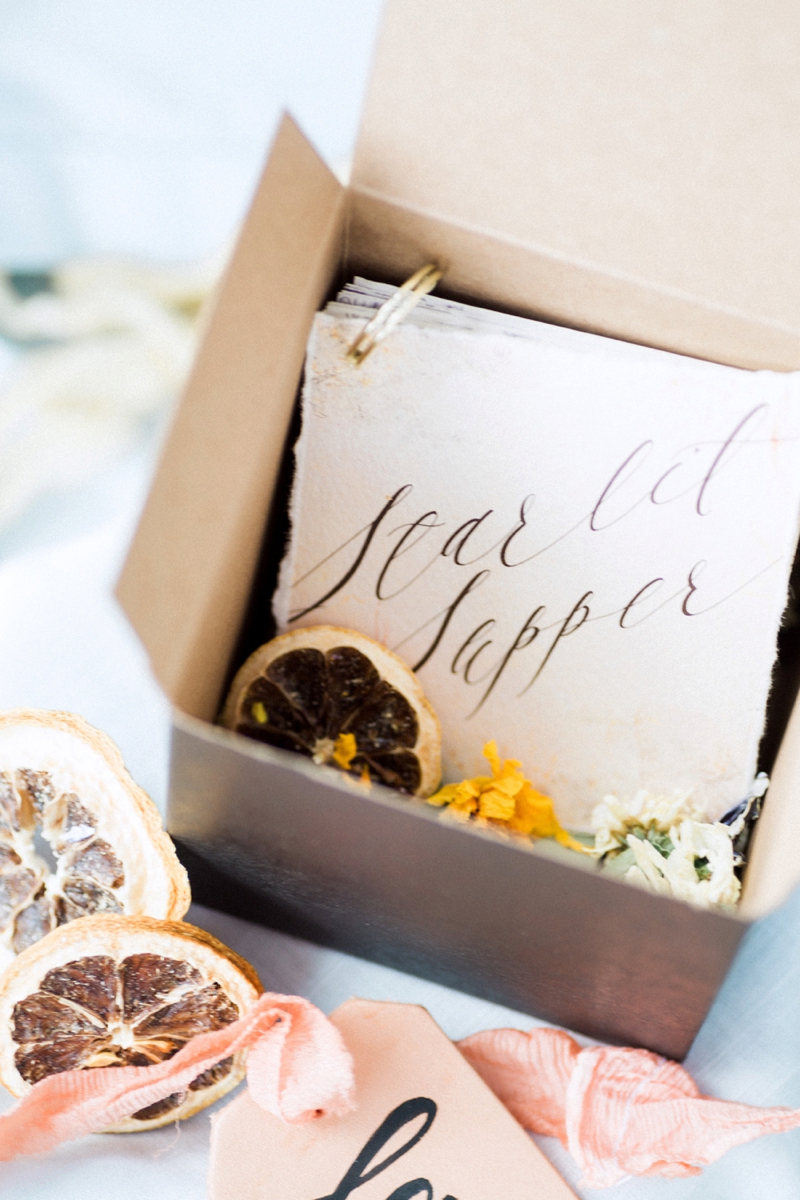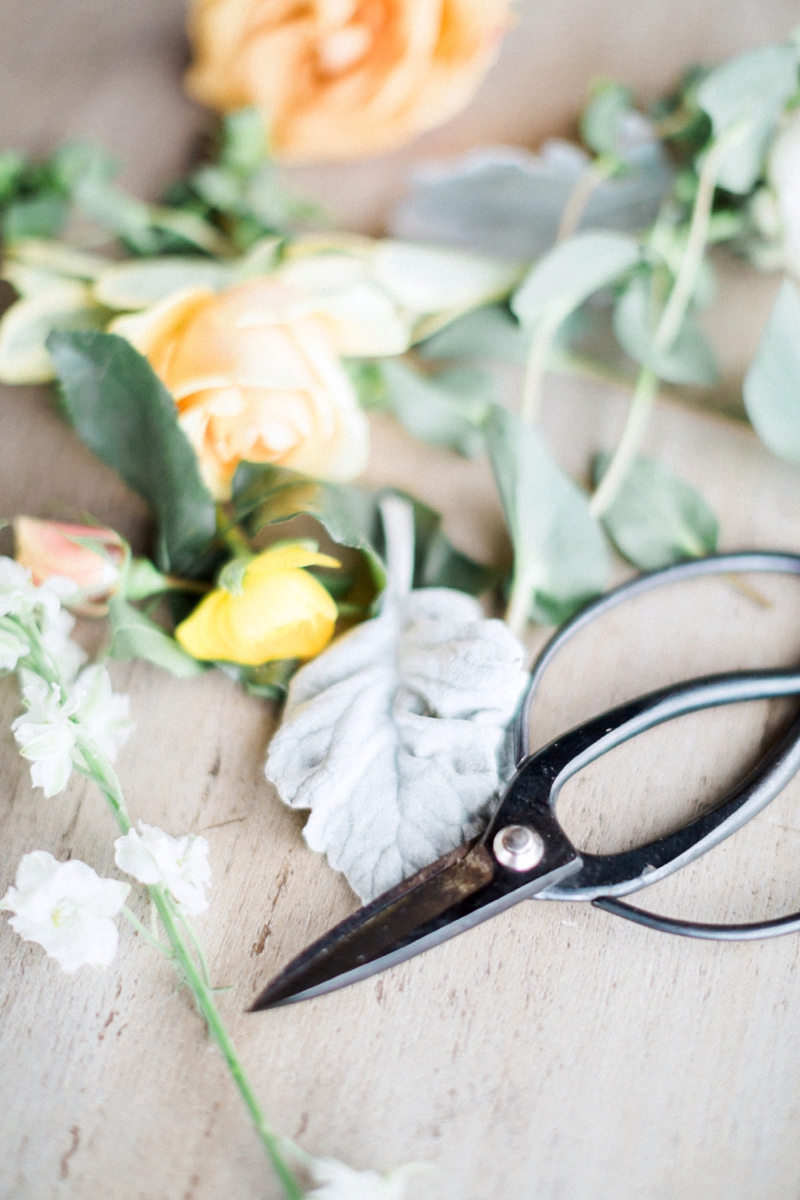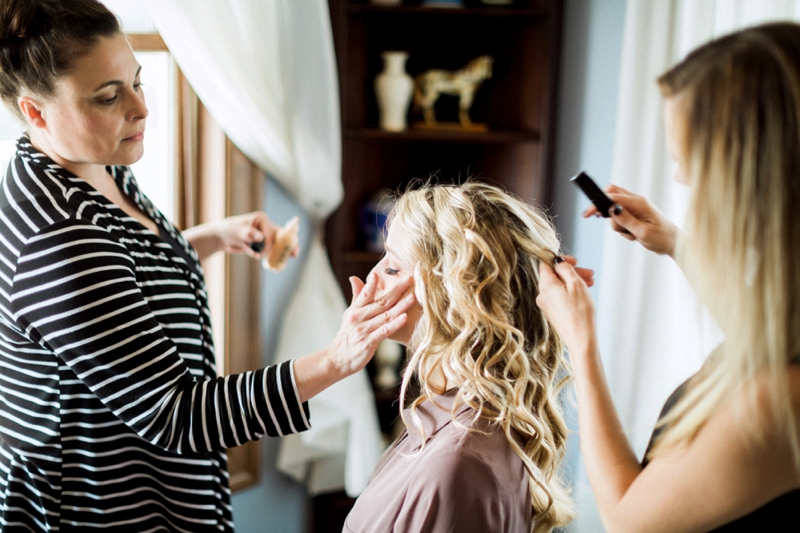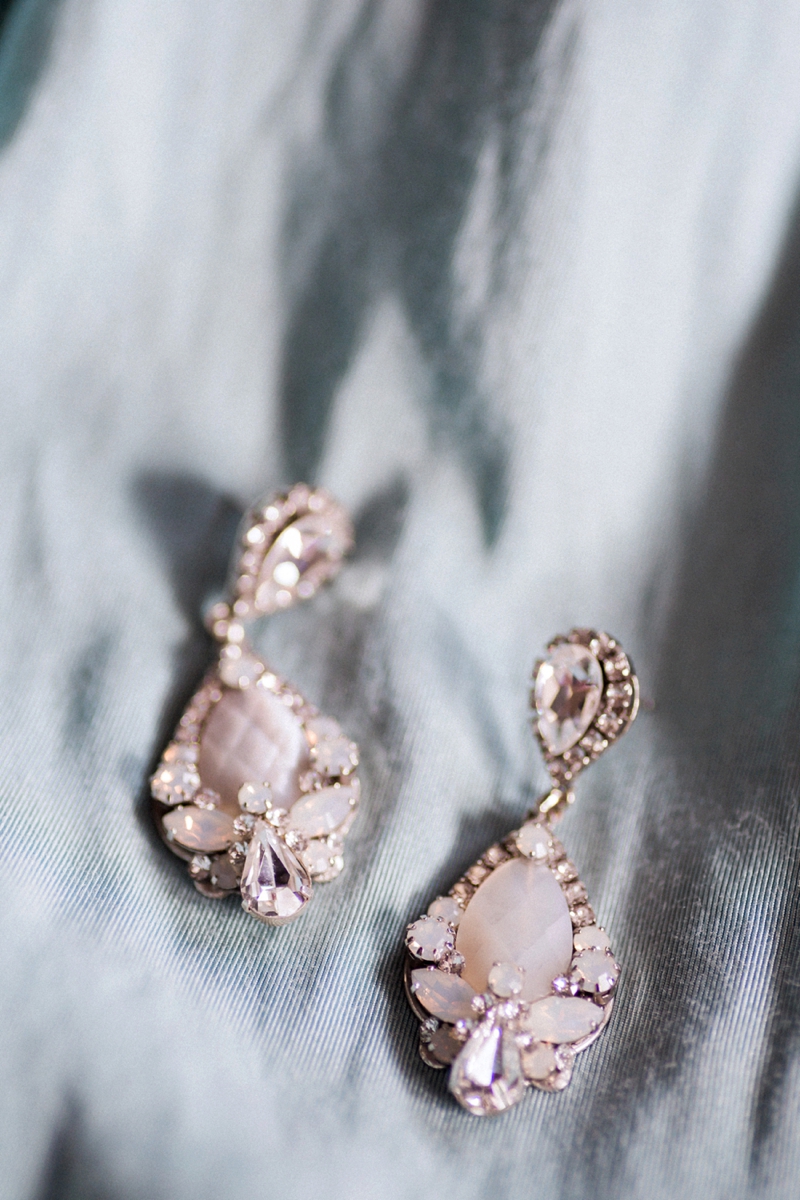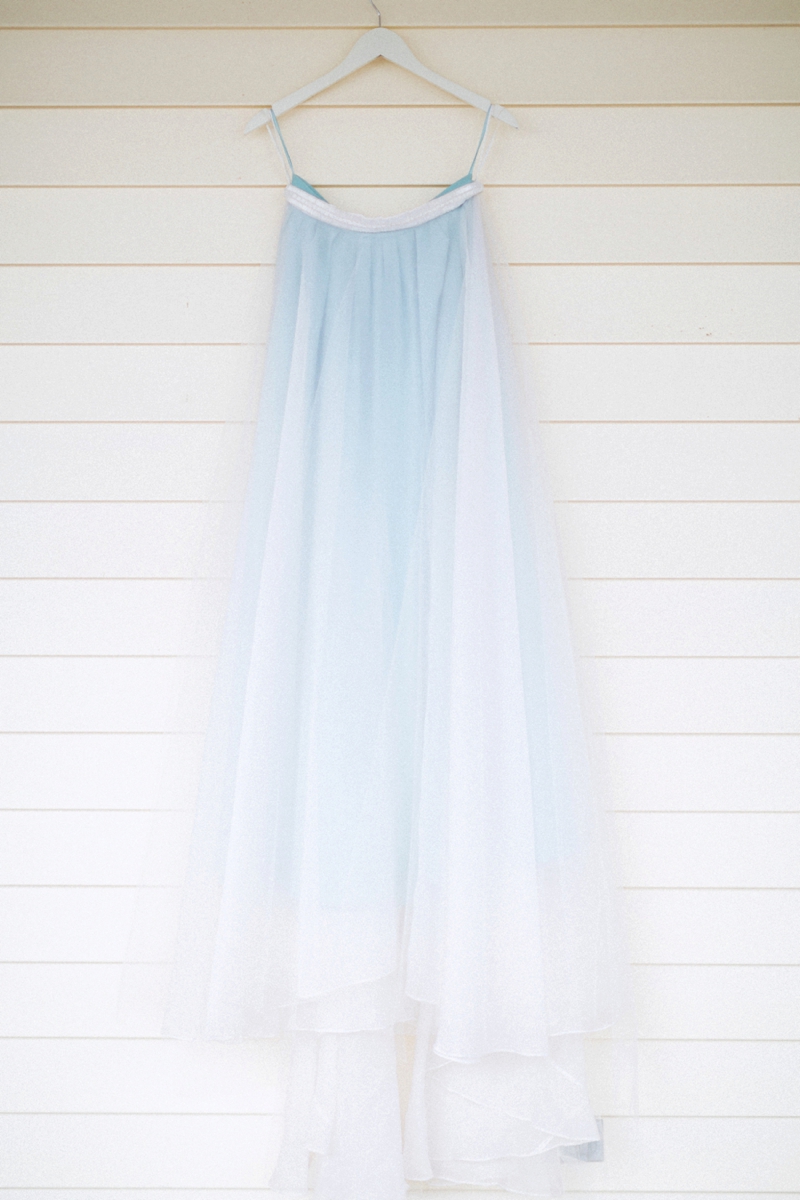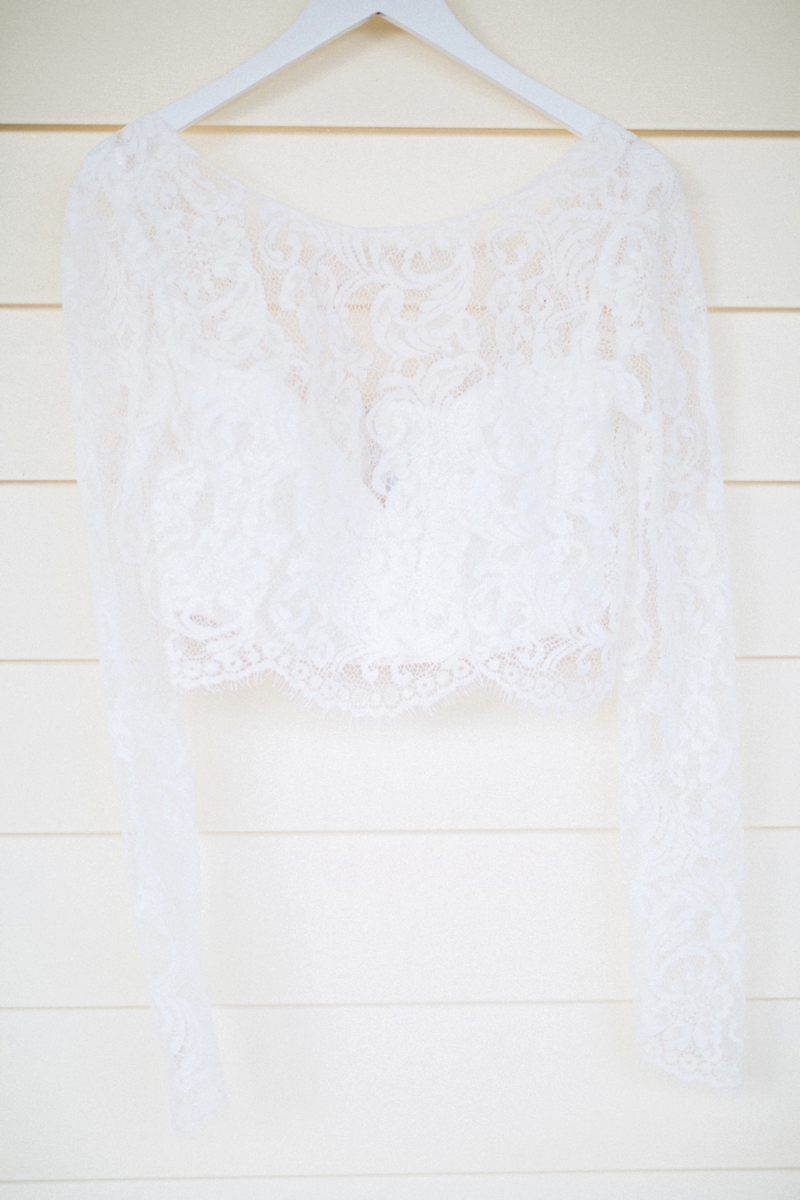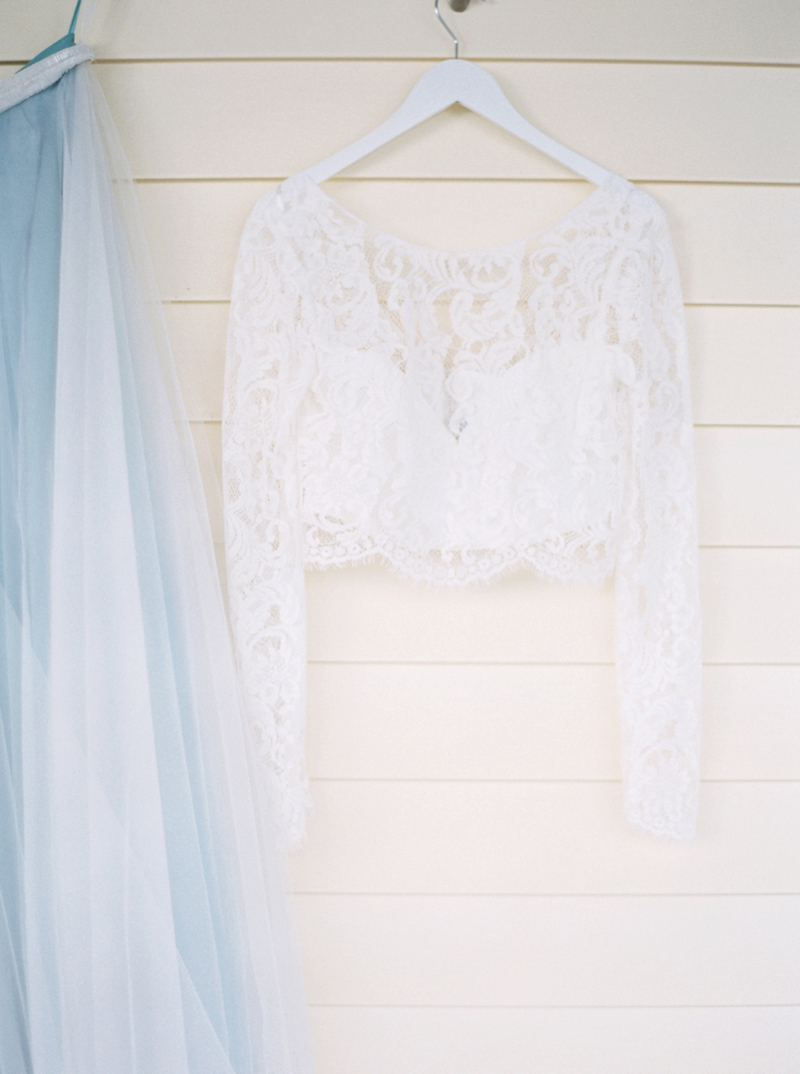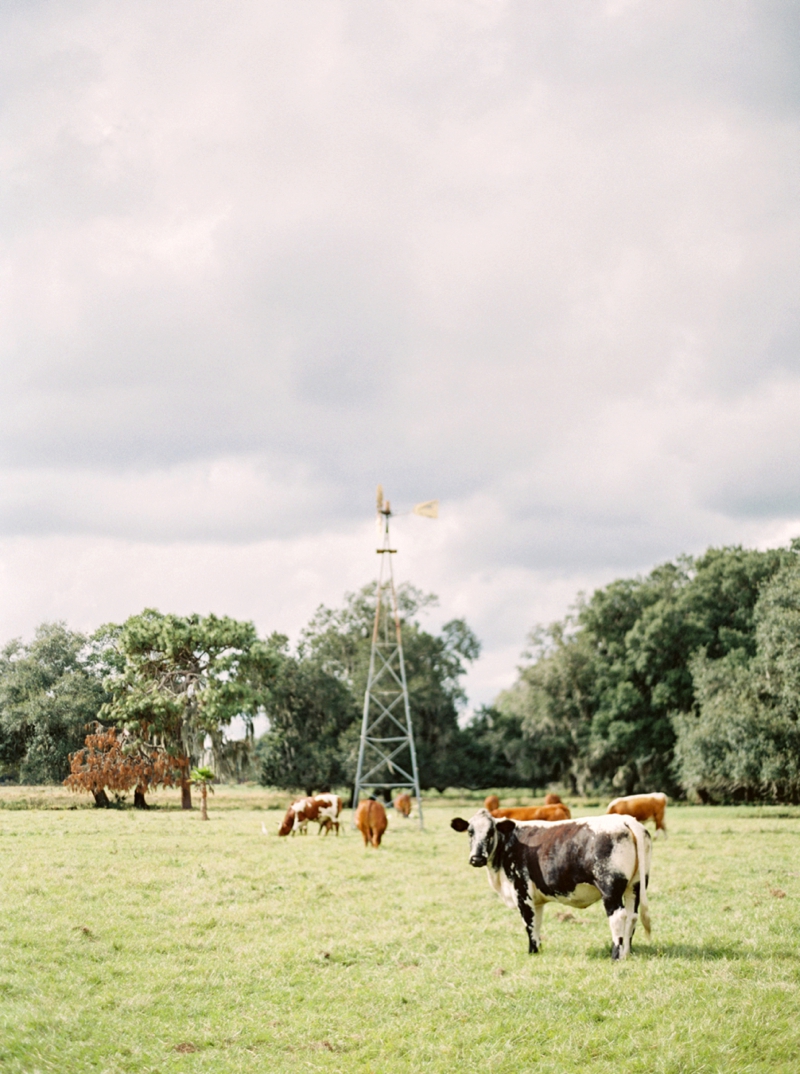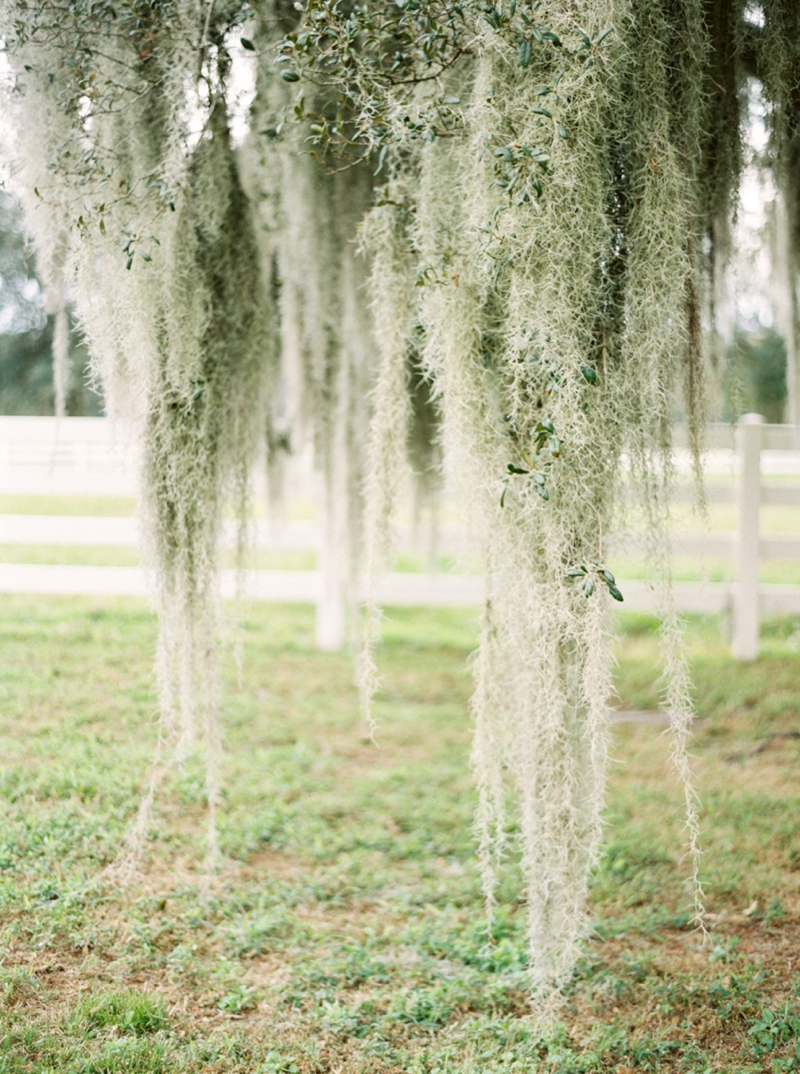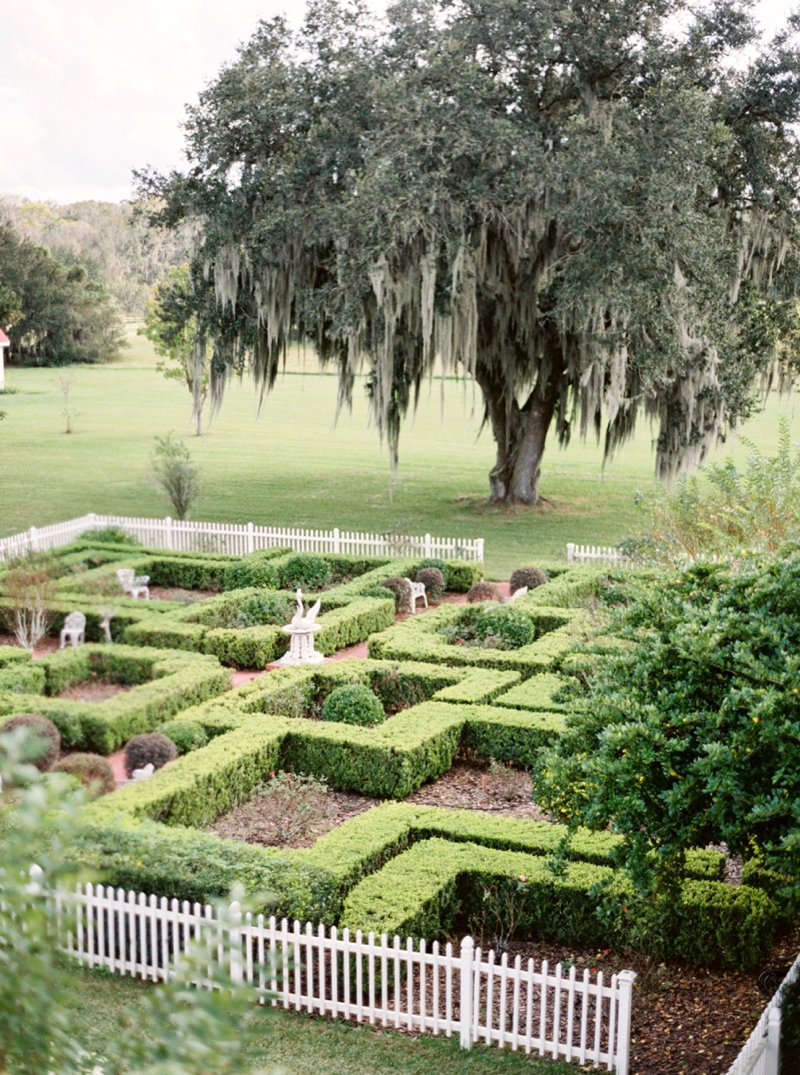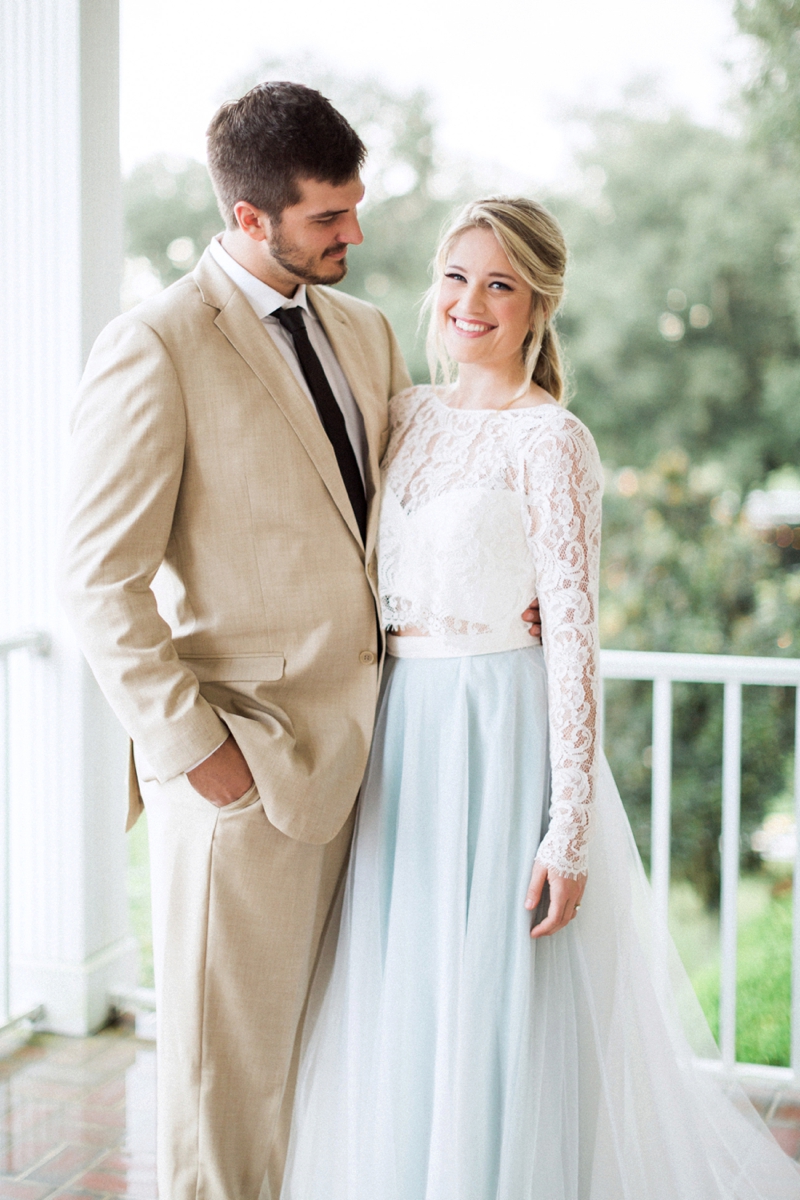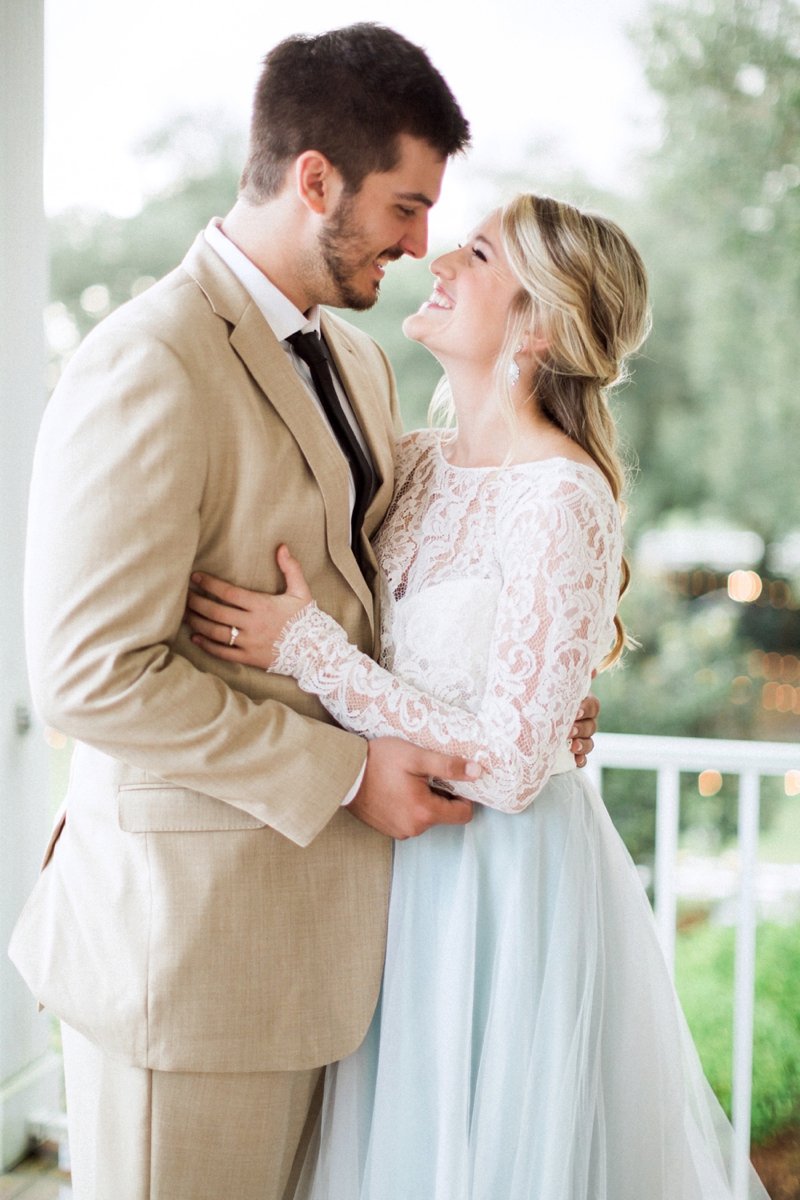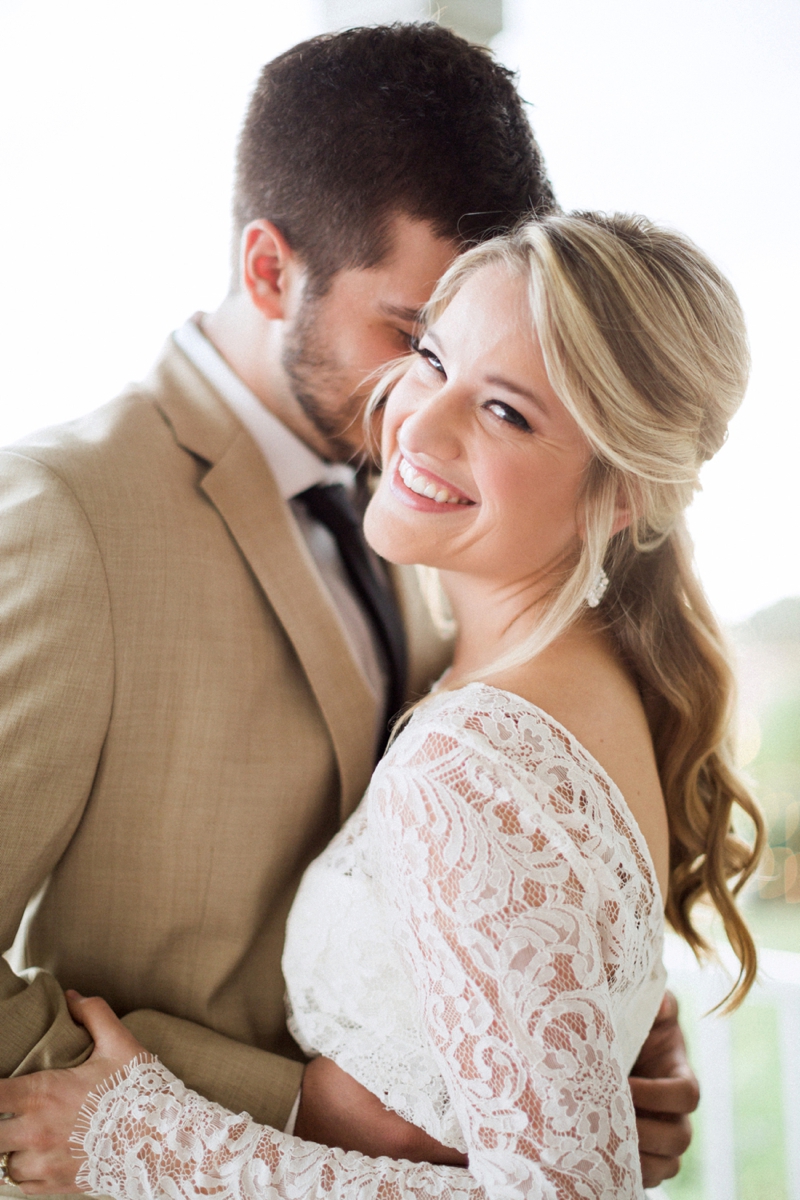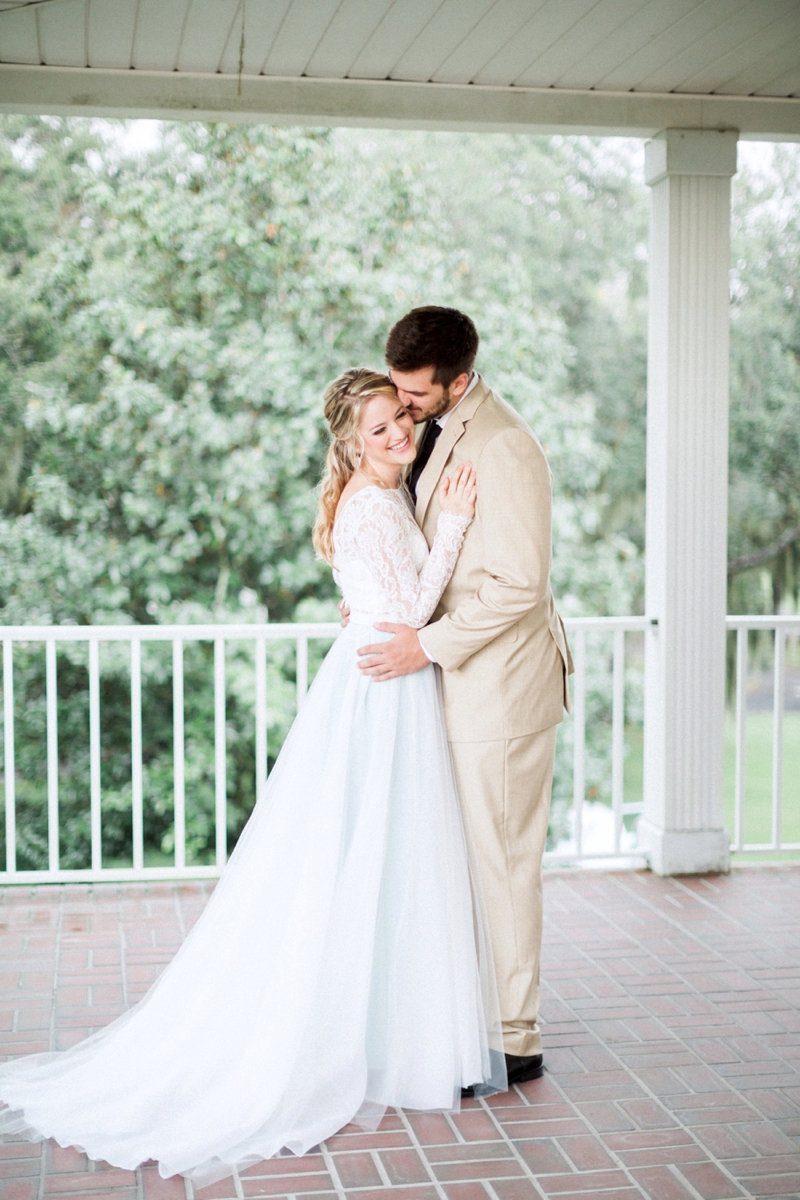 The dress and suit for our engaged couple was spot-on perfection. We loved the delicate lace crop top, and the pale blue skirt. Malindy Elene Bridal, Generation Tux, & Lasting Luxe all contributed to keeping our couple at ease. We've seen a lot of black and navy tuxes this year, so the khaki suit was refreshing, and finished with the crisp black tie.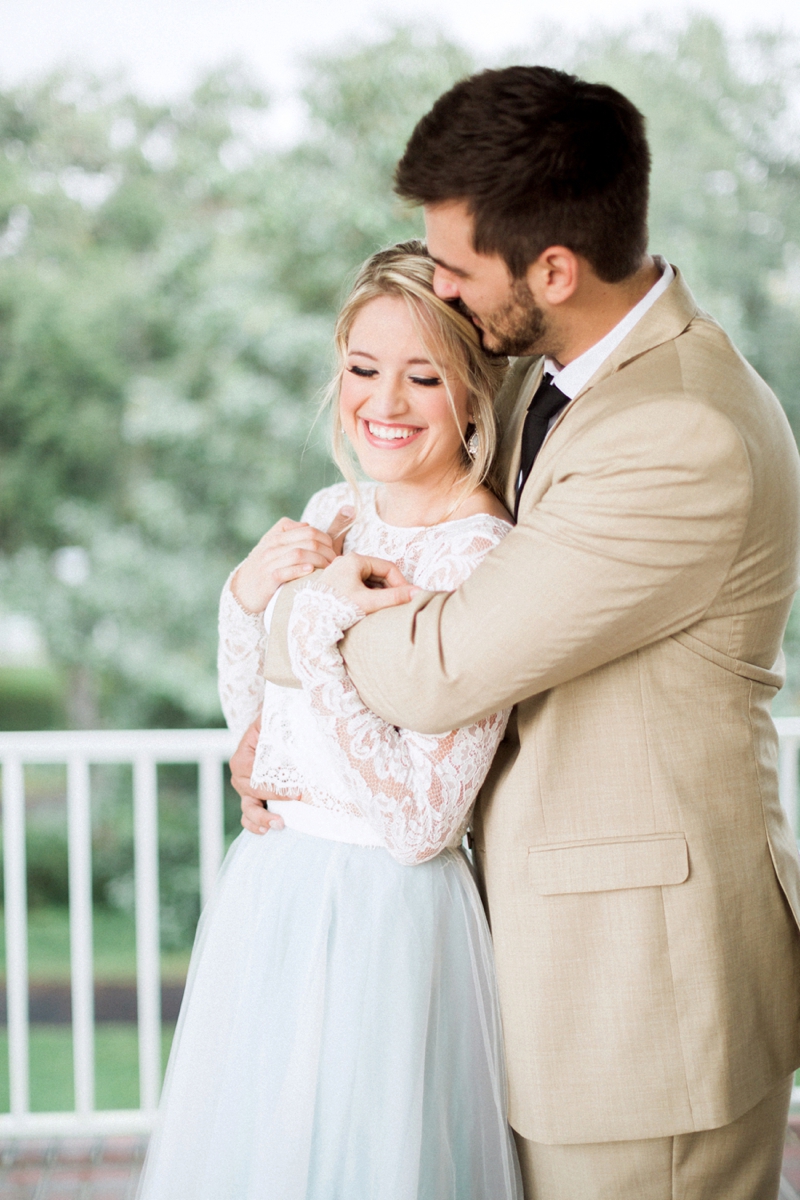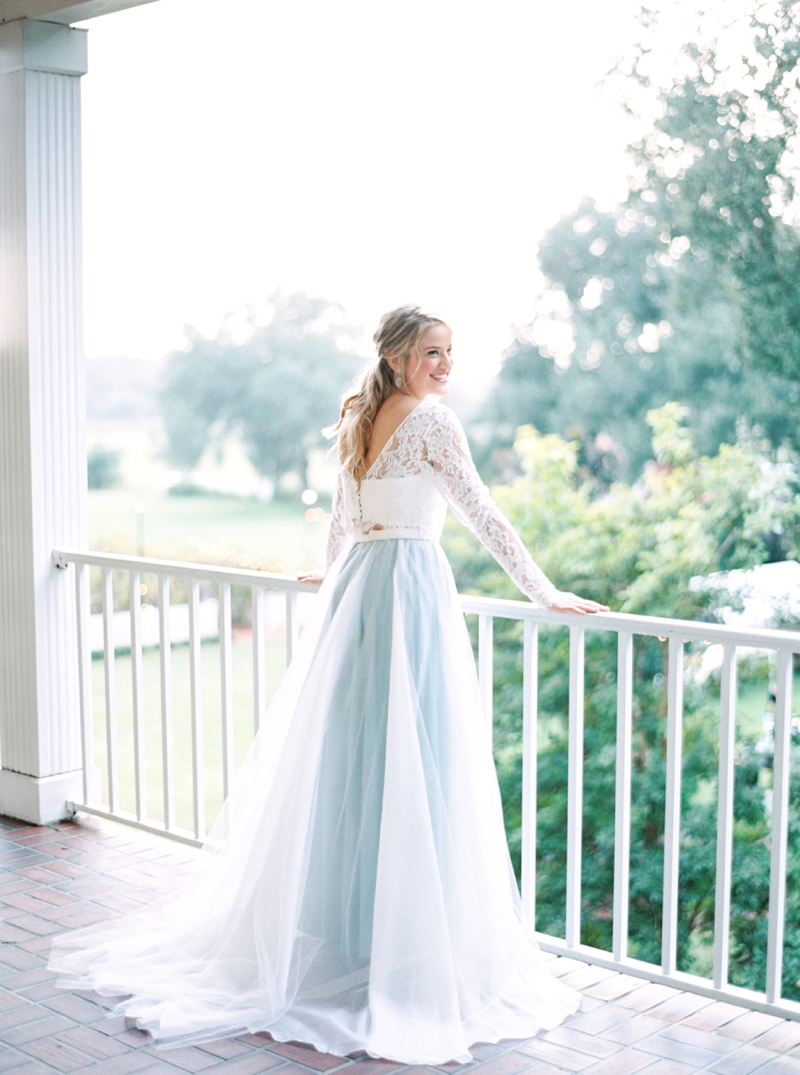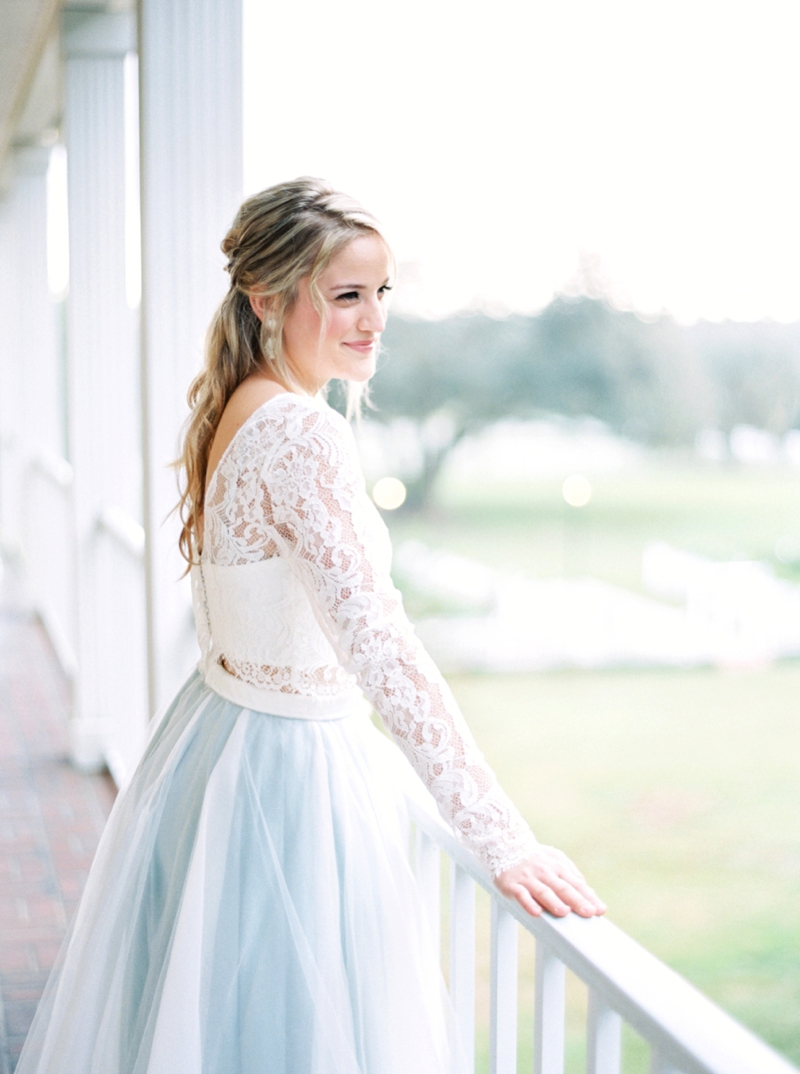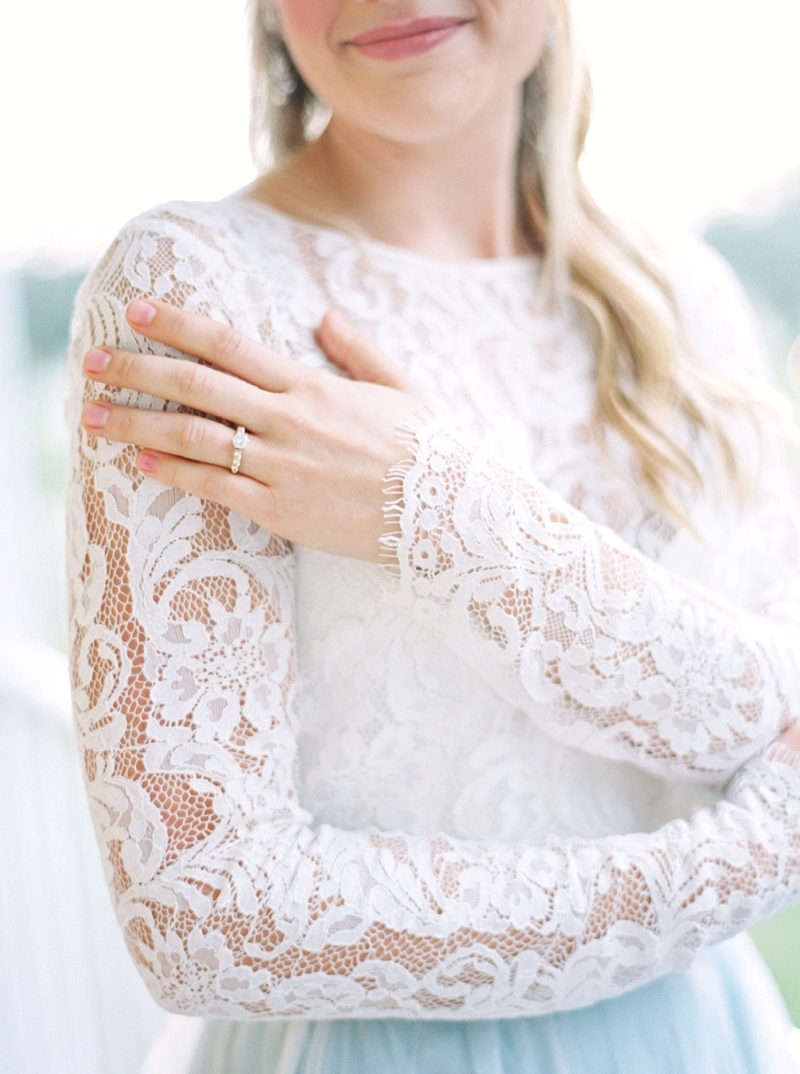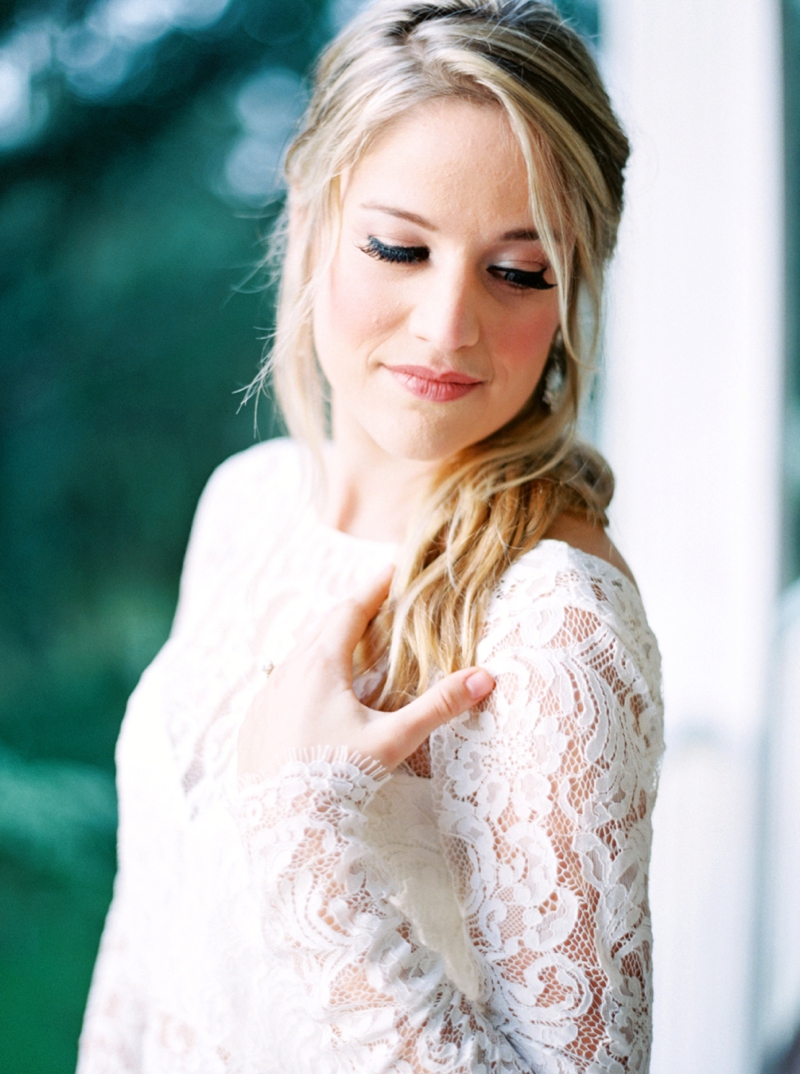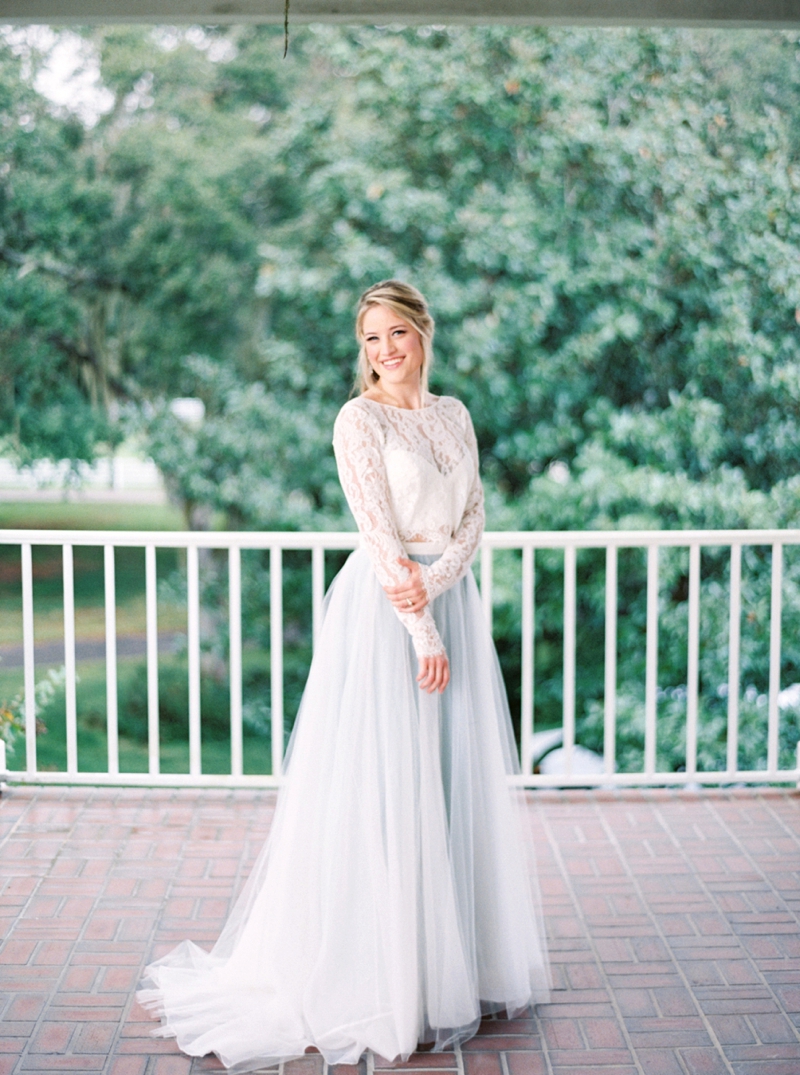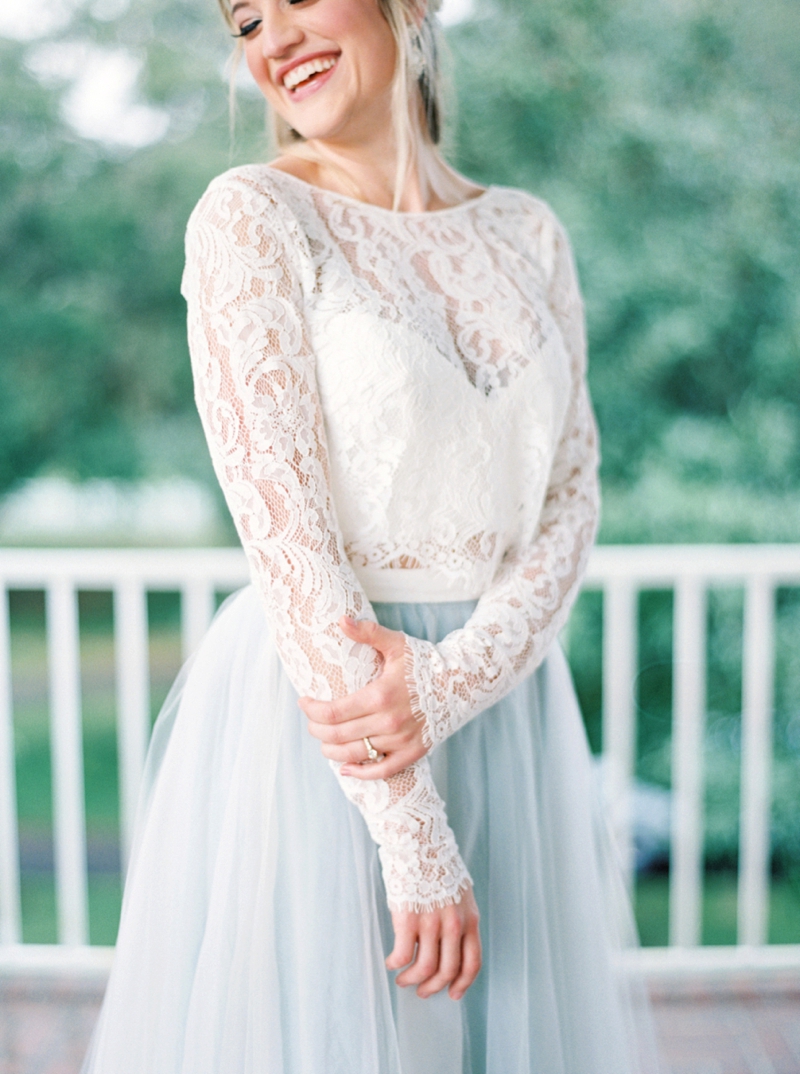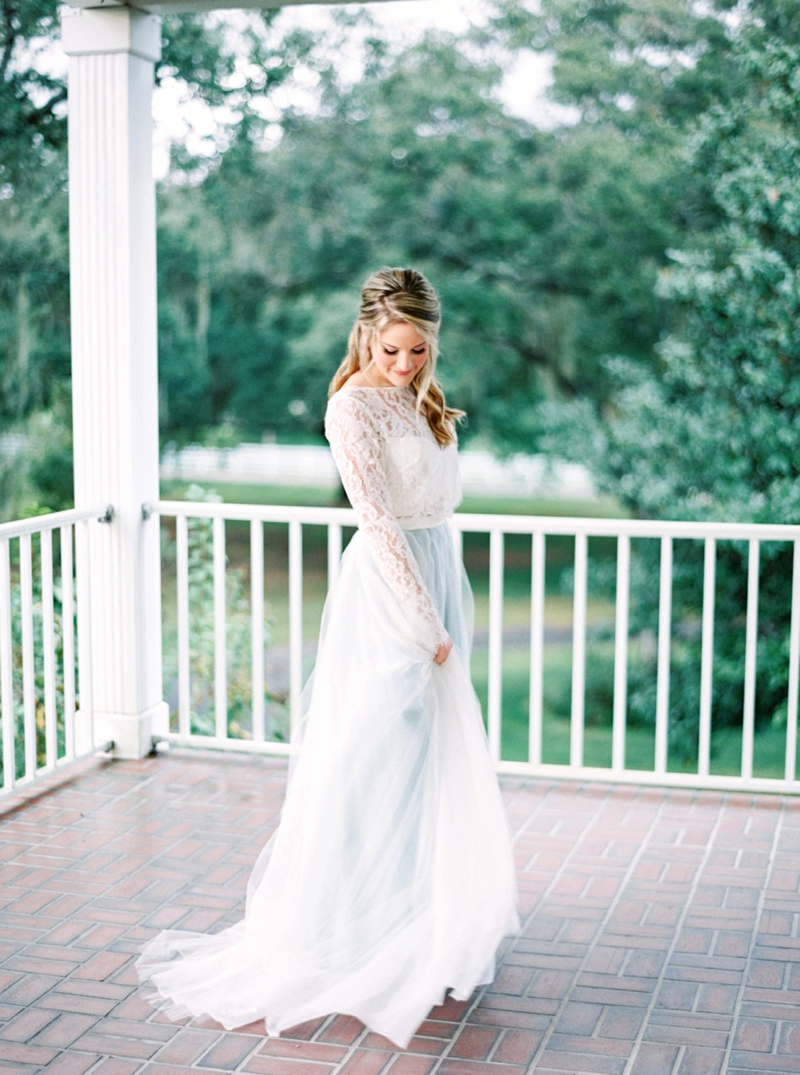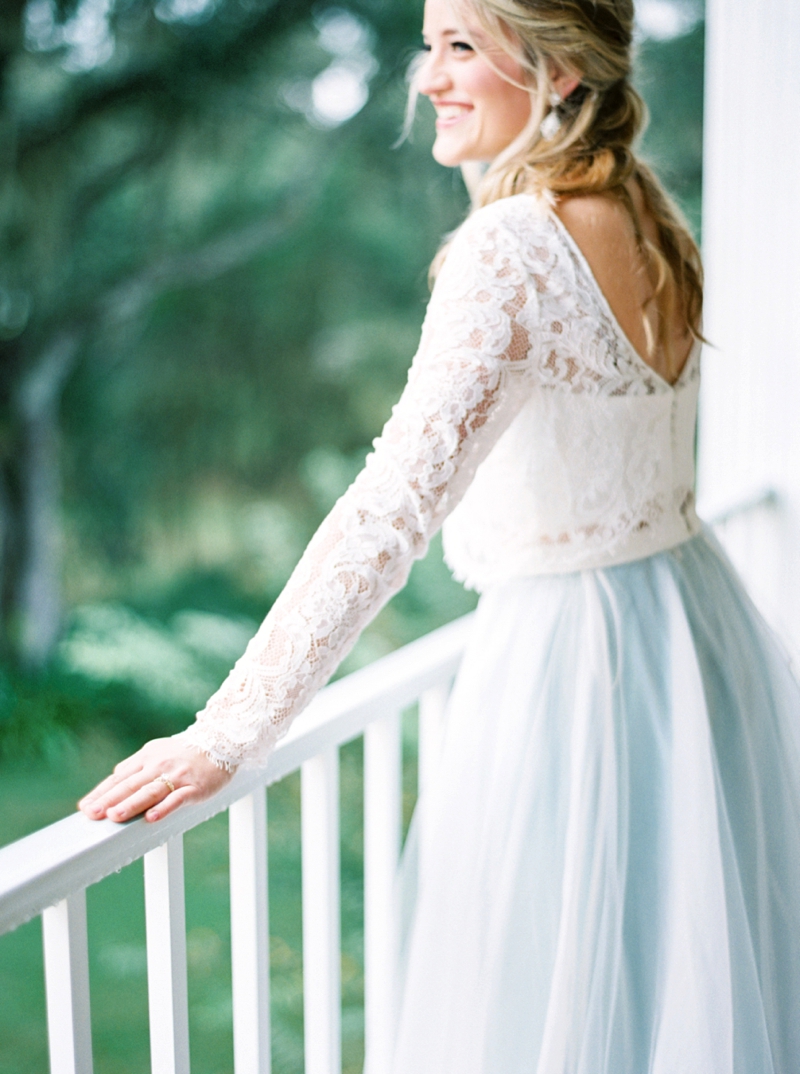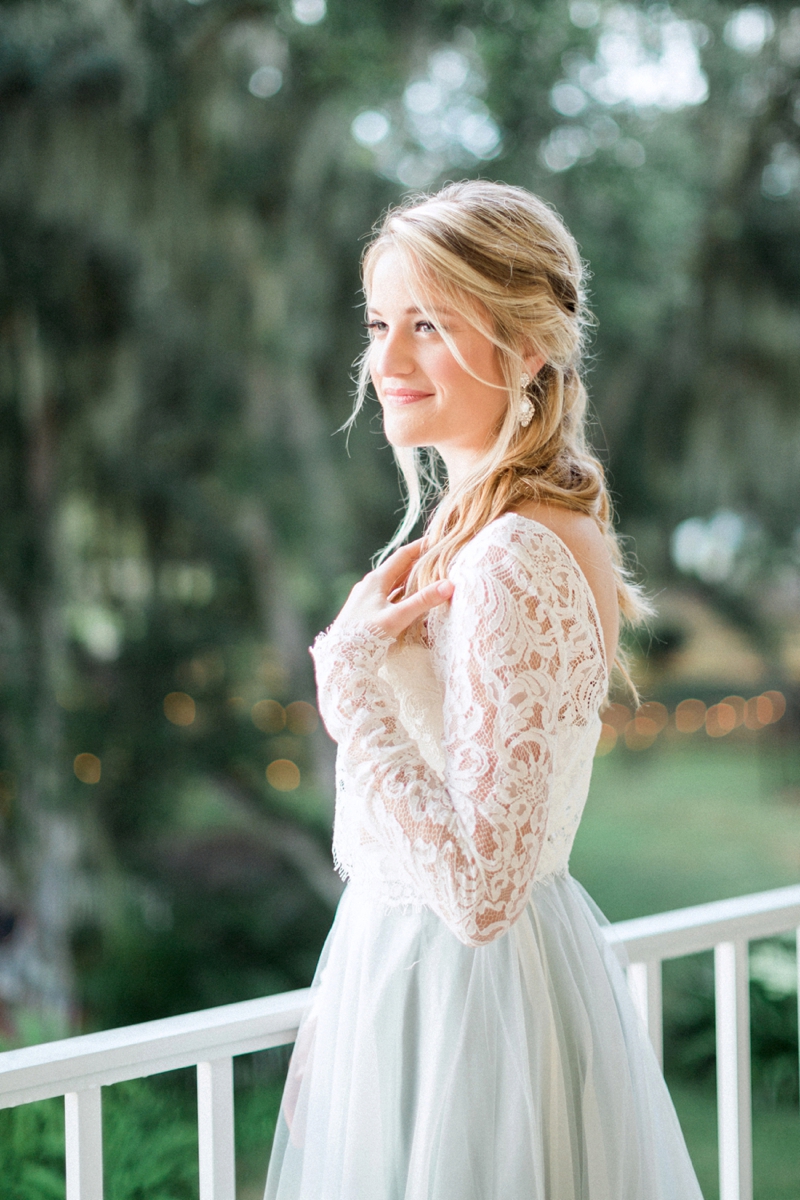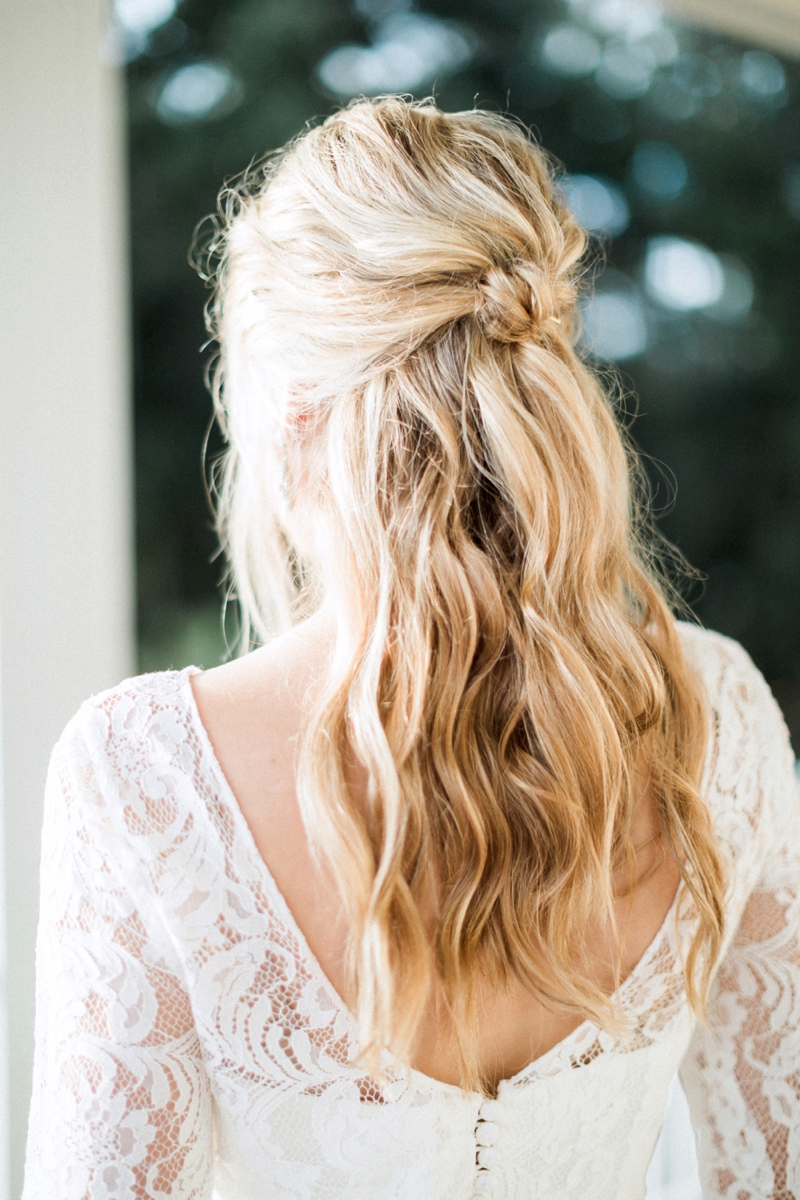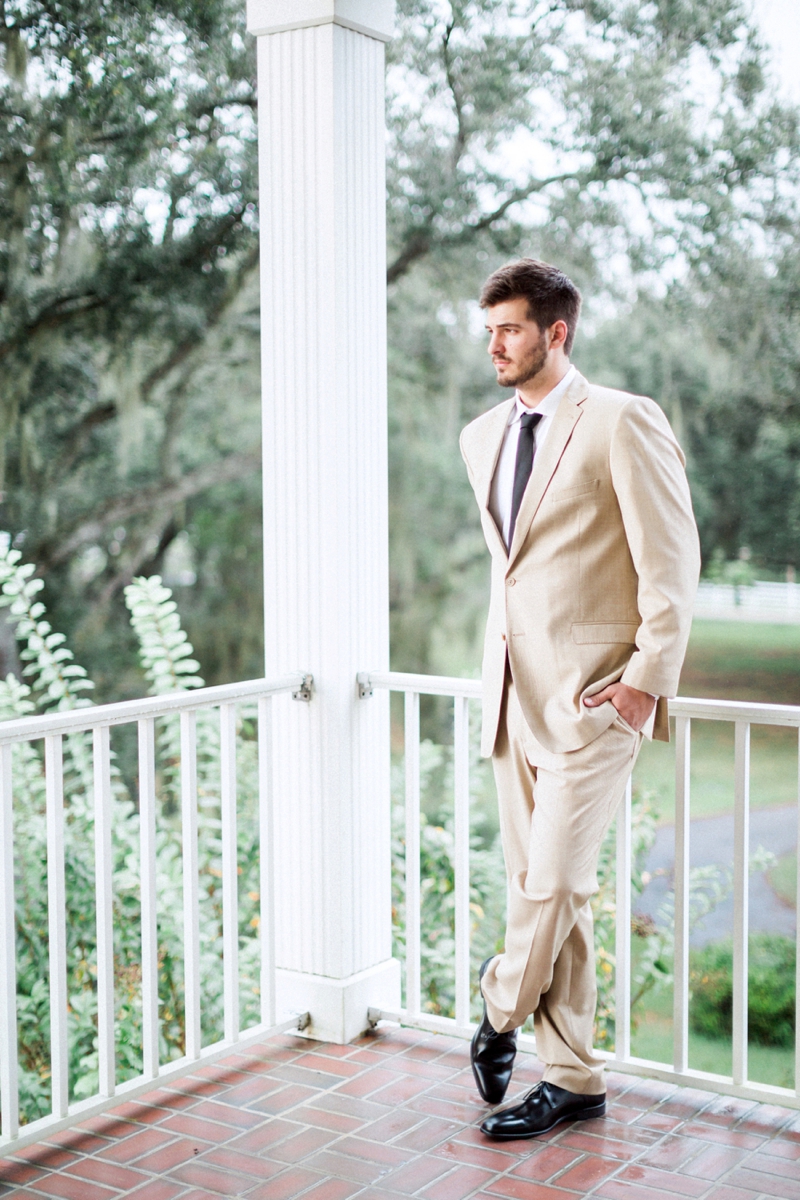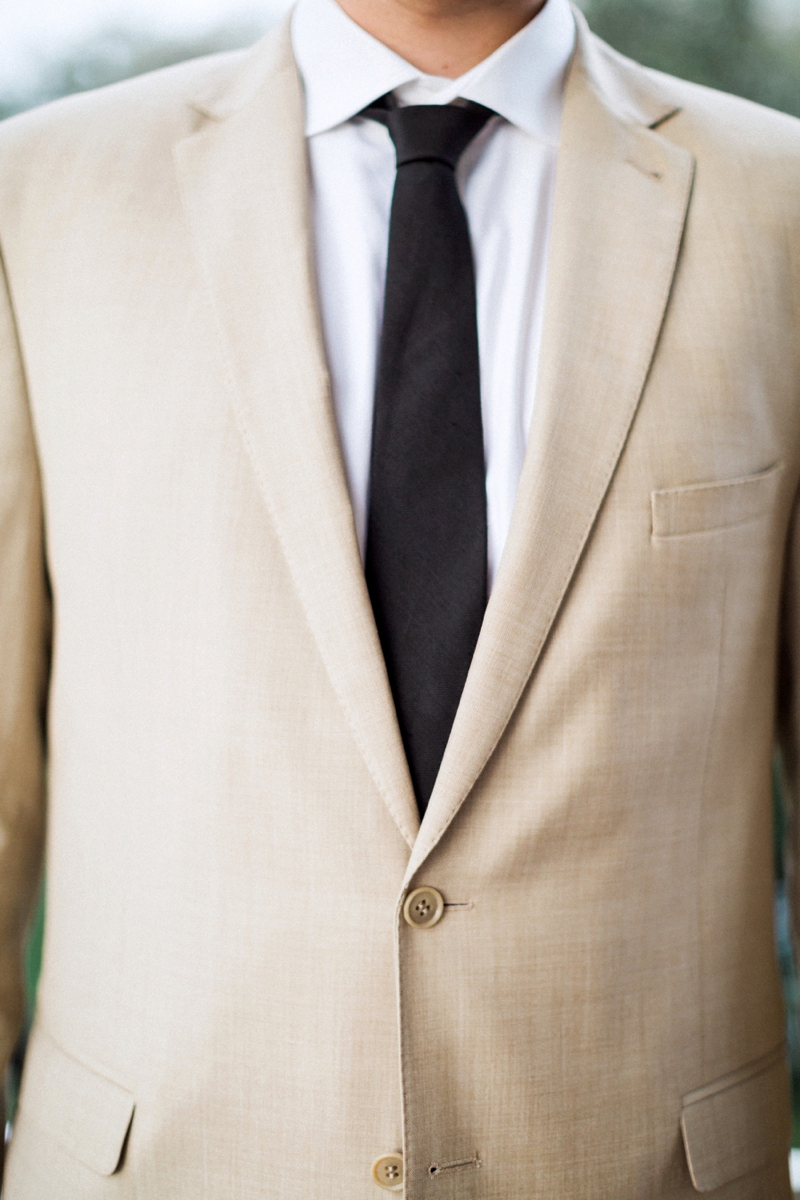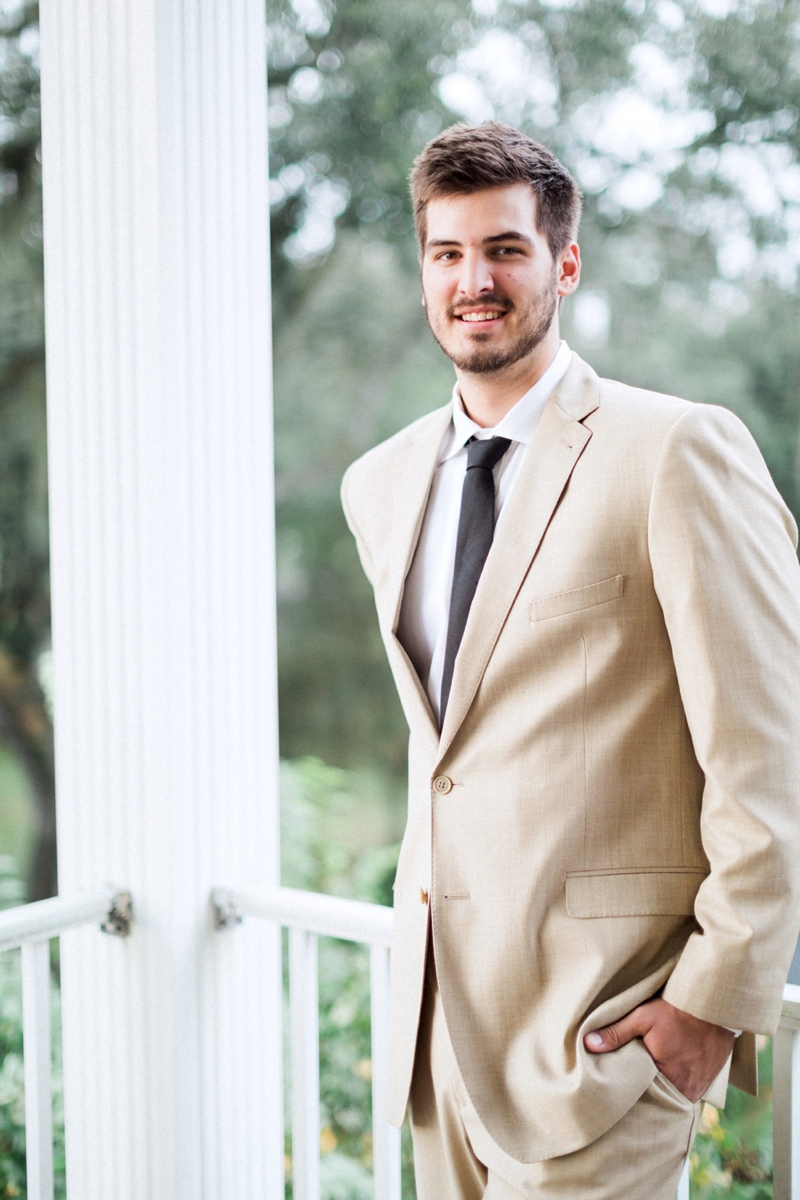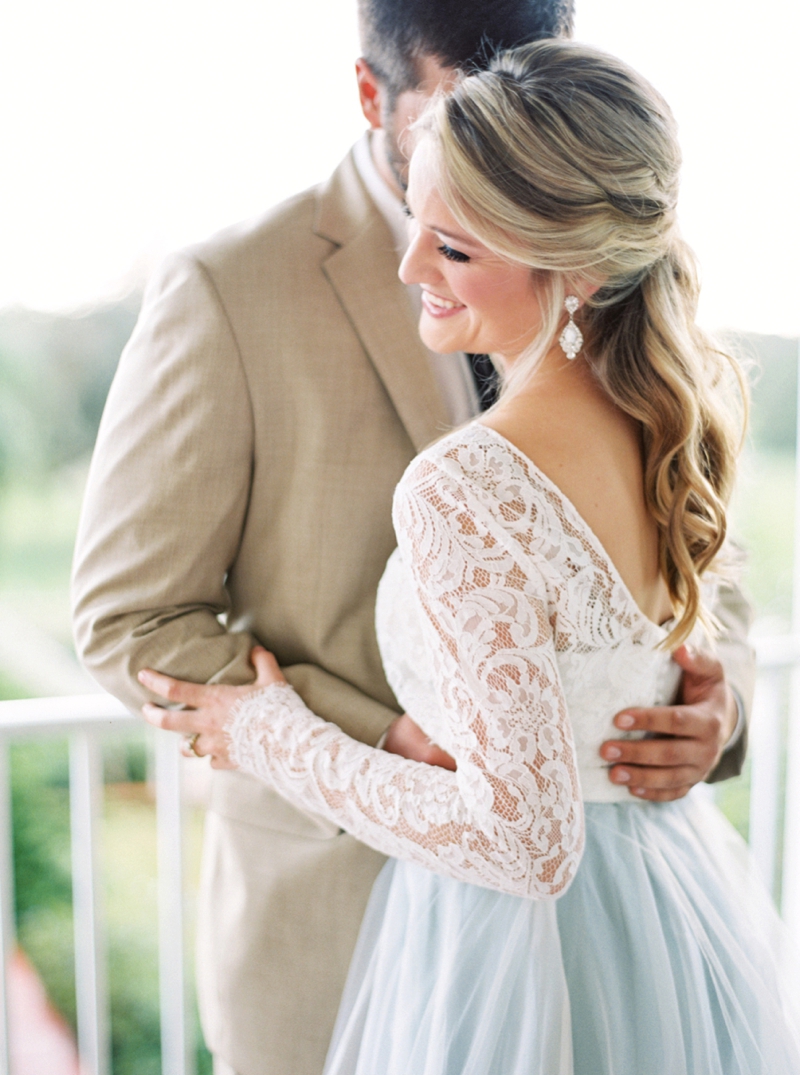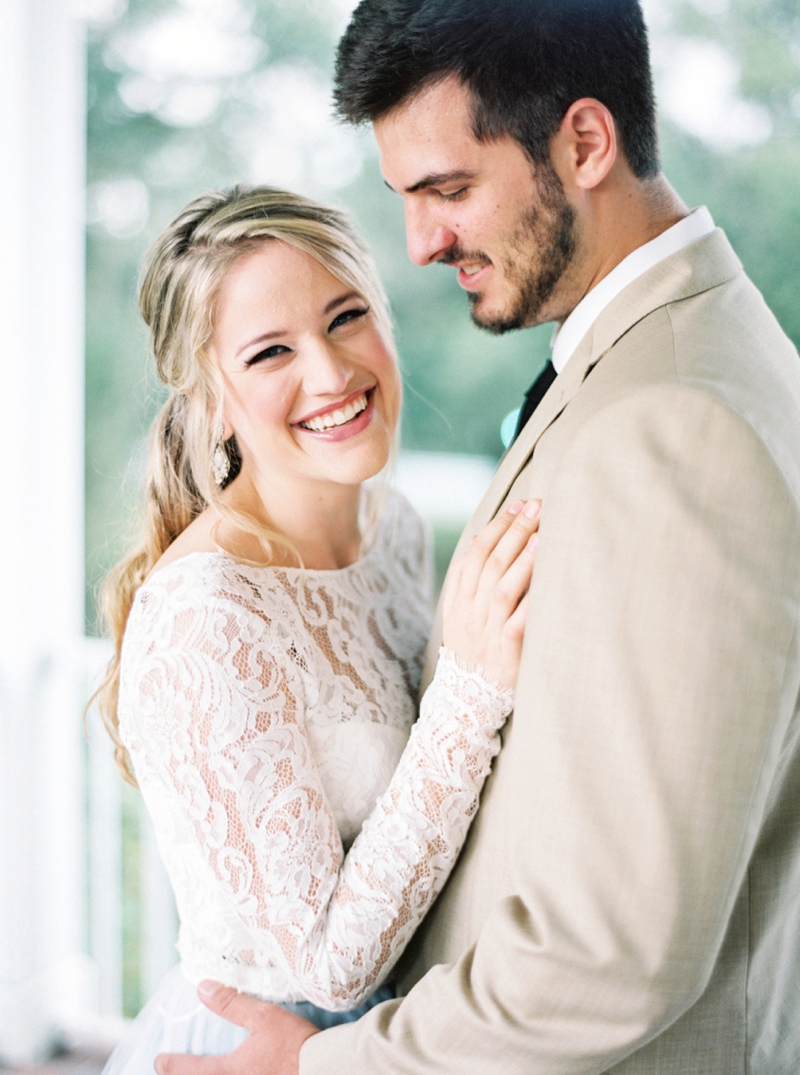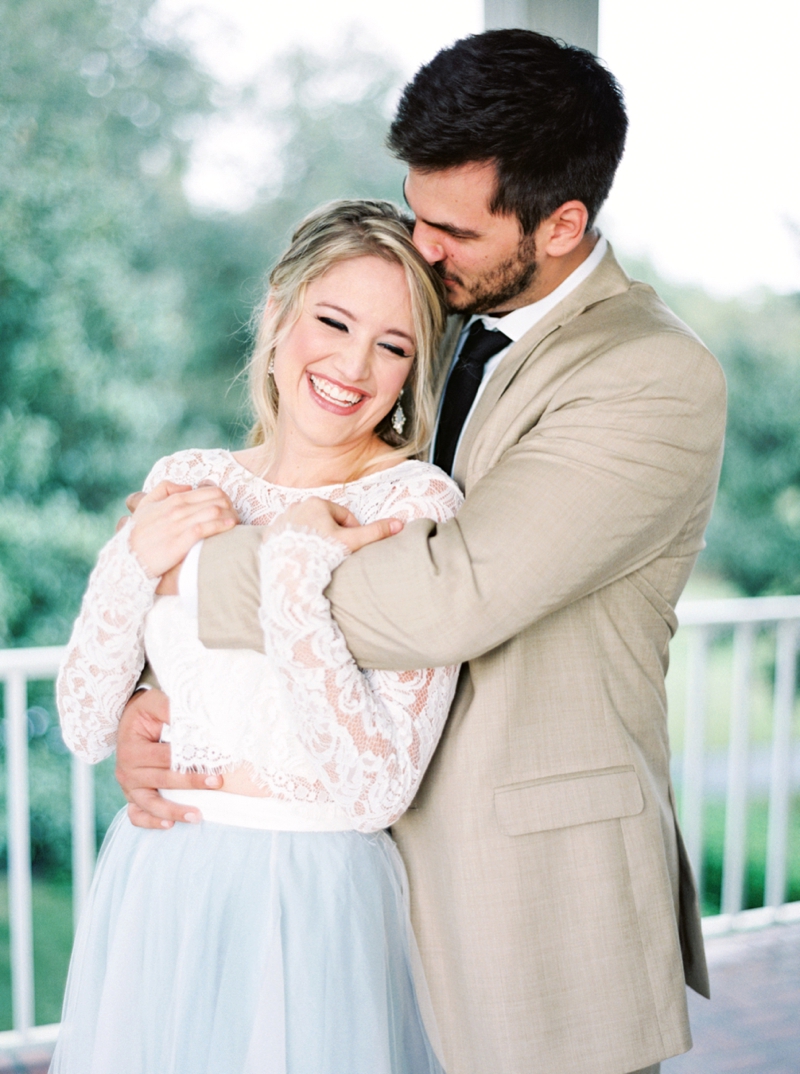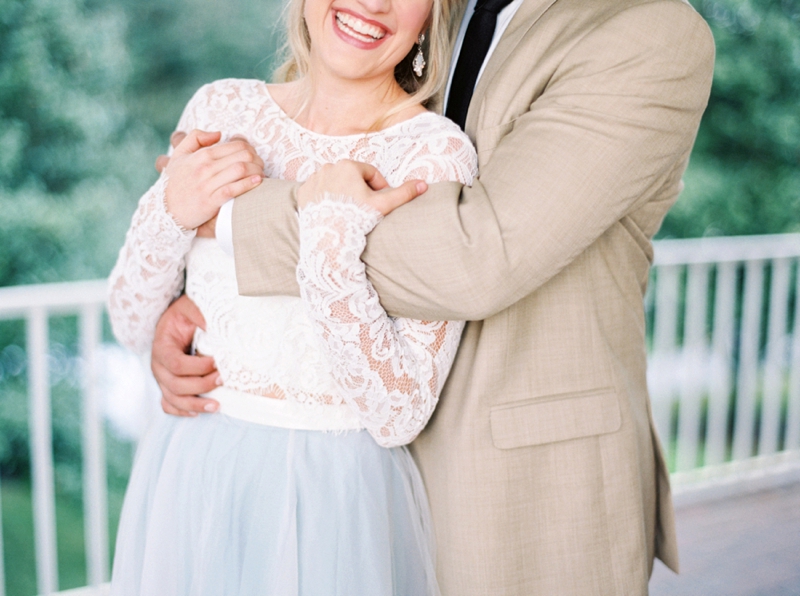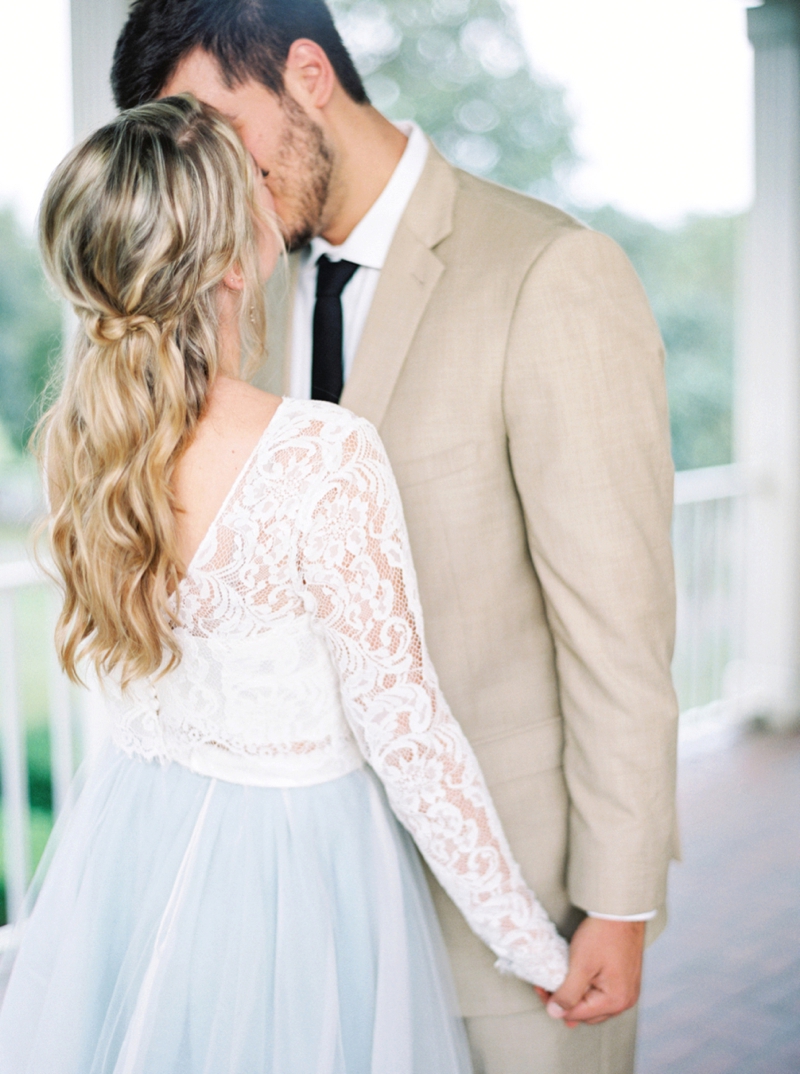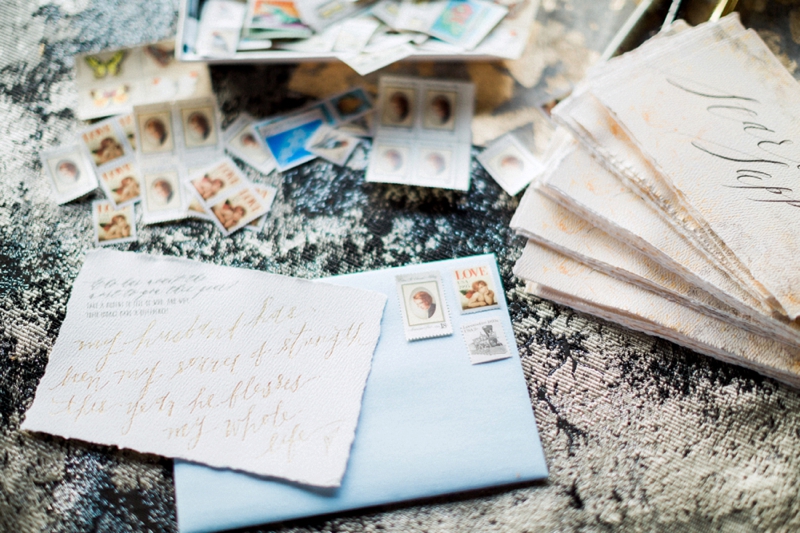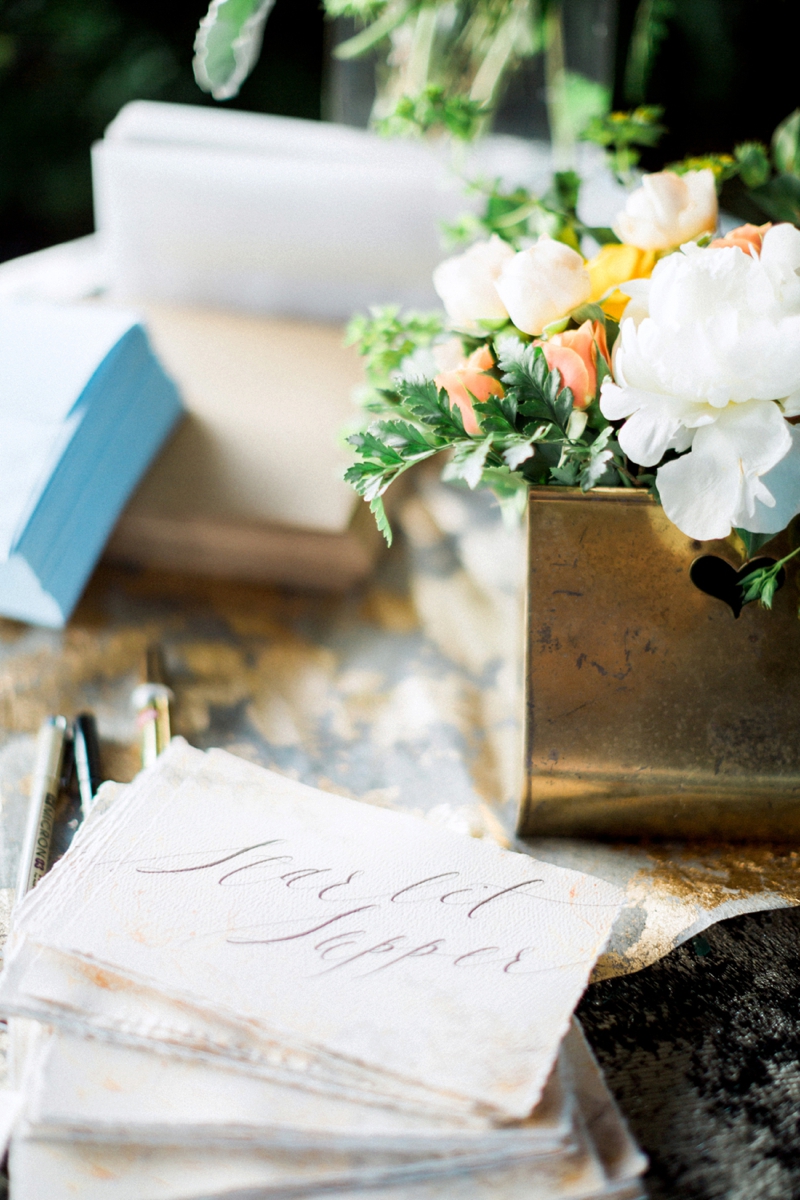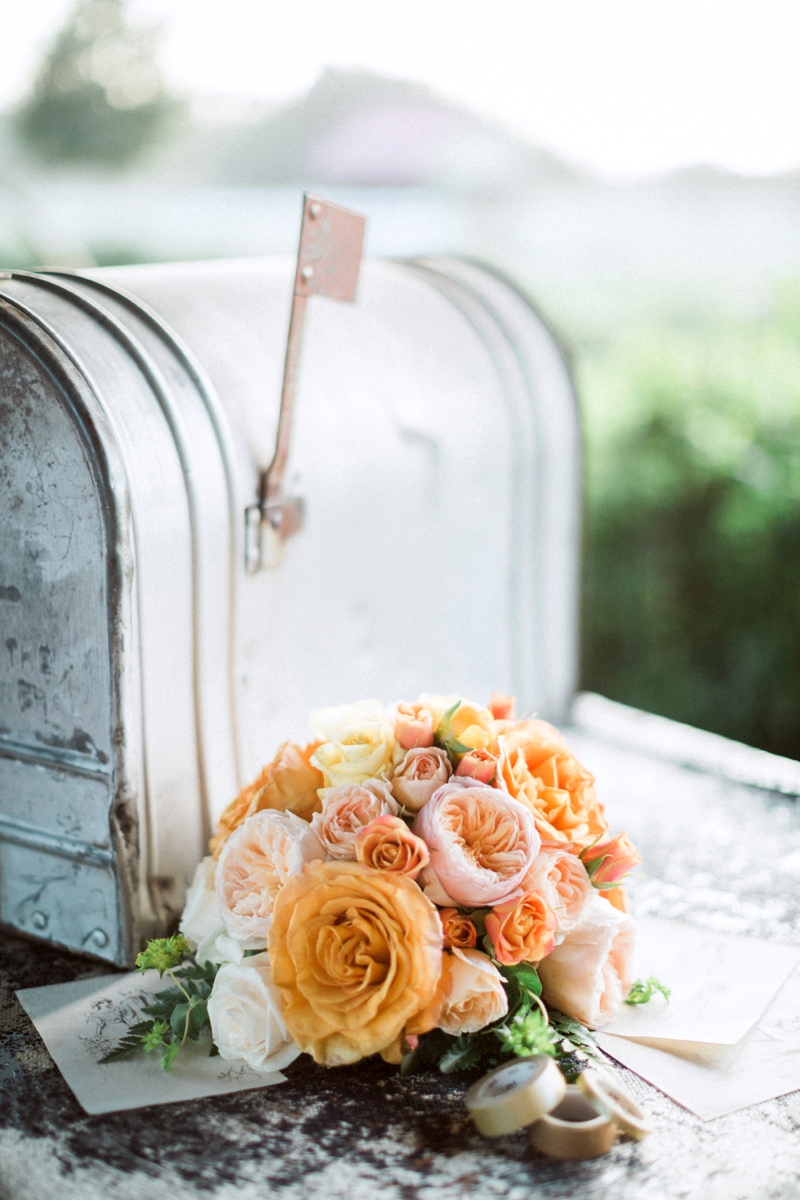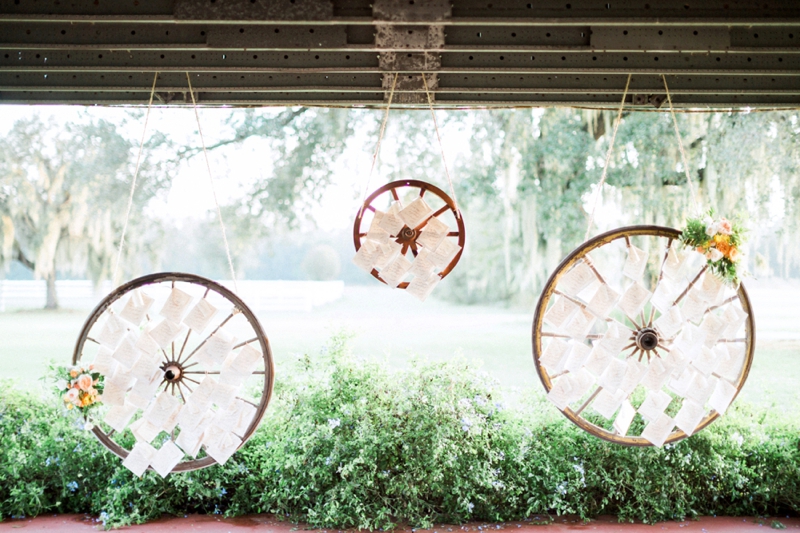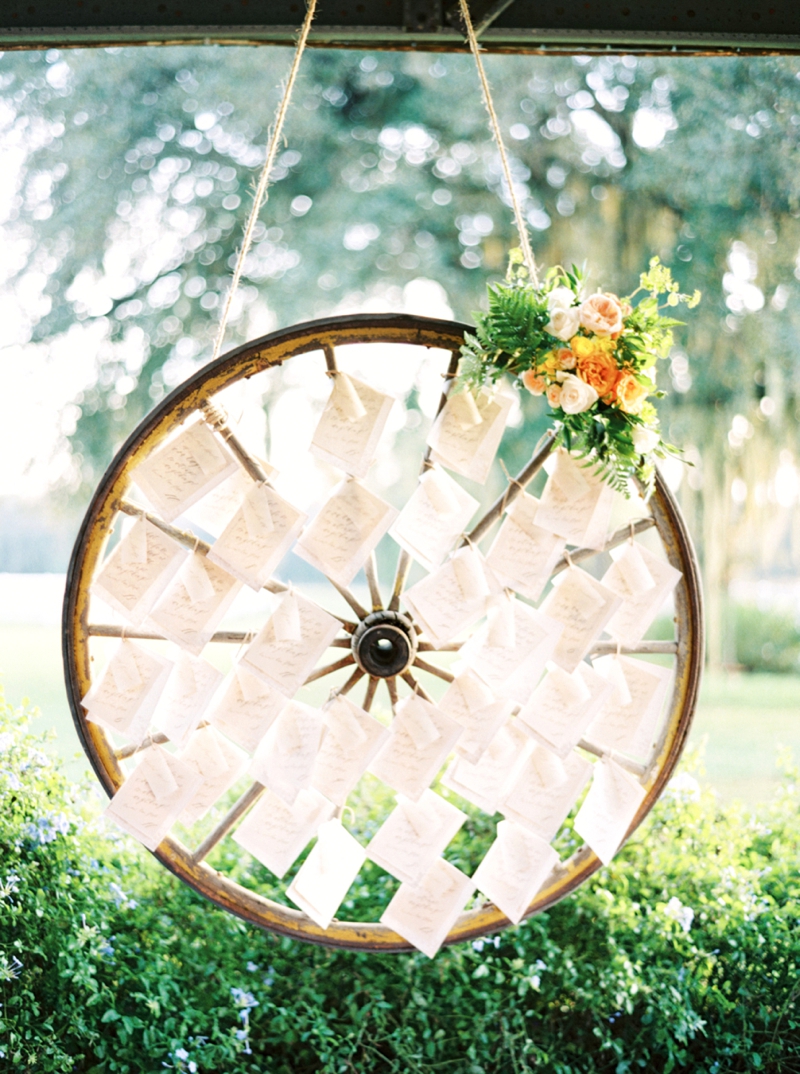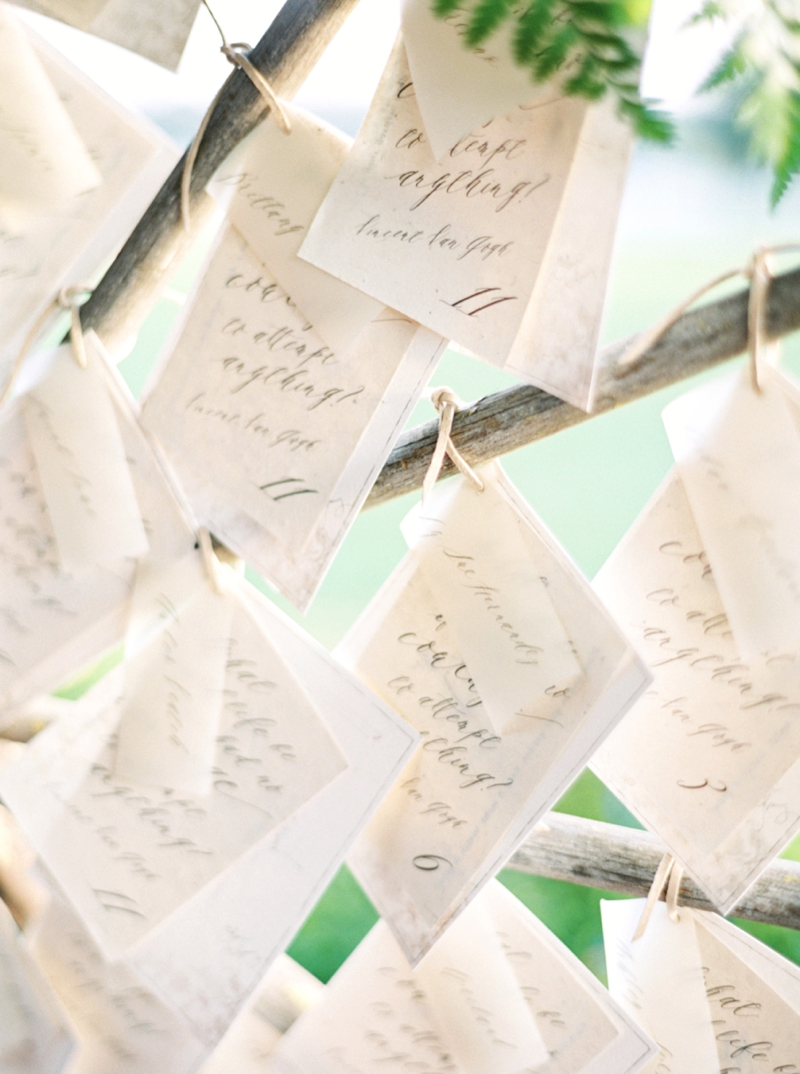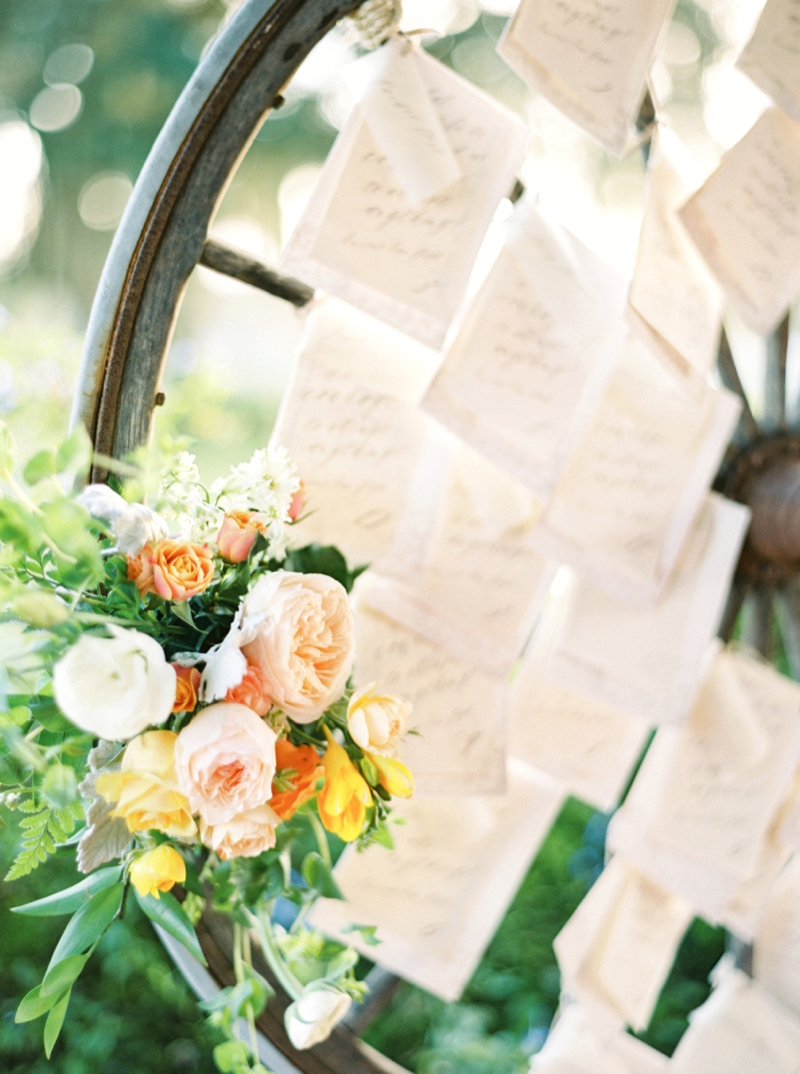 The escort display featured bundles of paper goods tied onto the wagon wheels. Guests were able to keep a print for themselves, and then mail their postcard to the person who had most impacted their year. As a sweet touch, Eleven Note printed on wildflower seed paper so that the gift just kept on giving.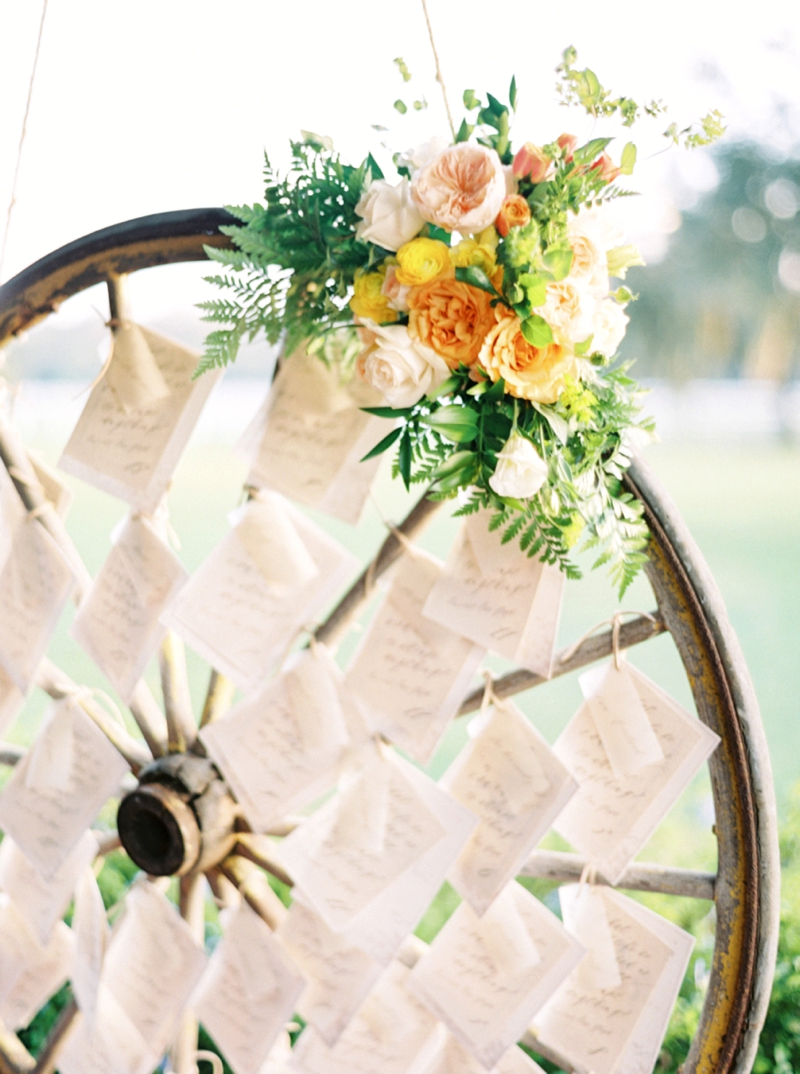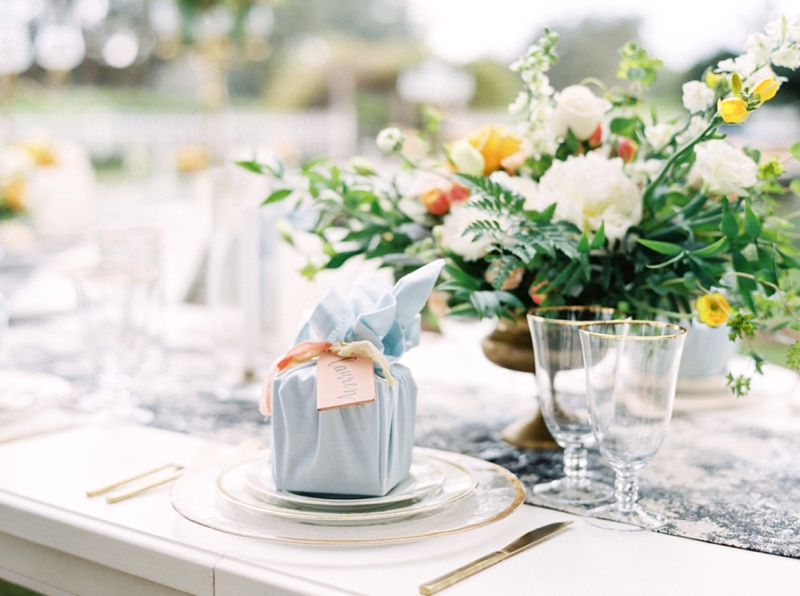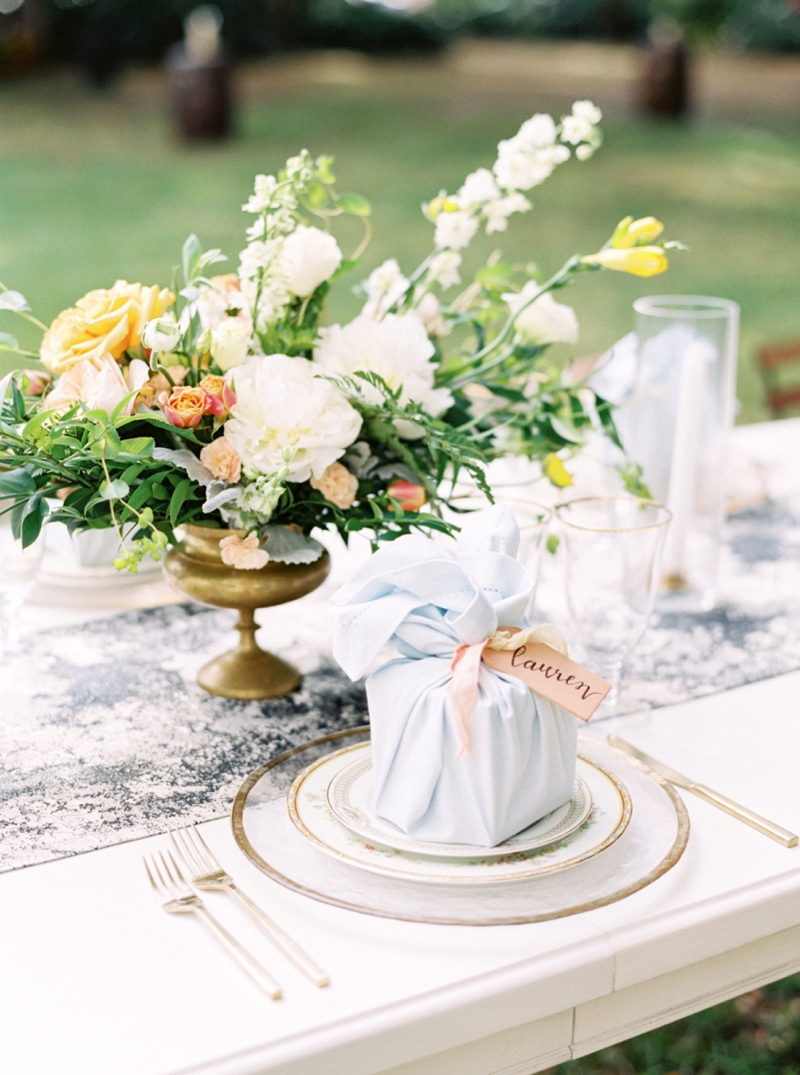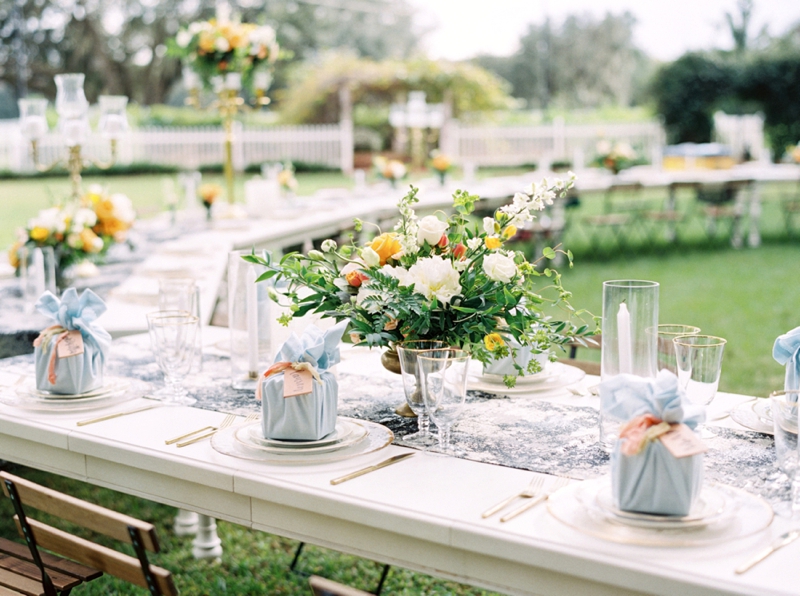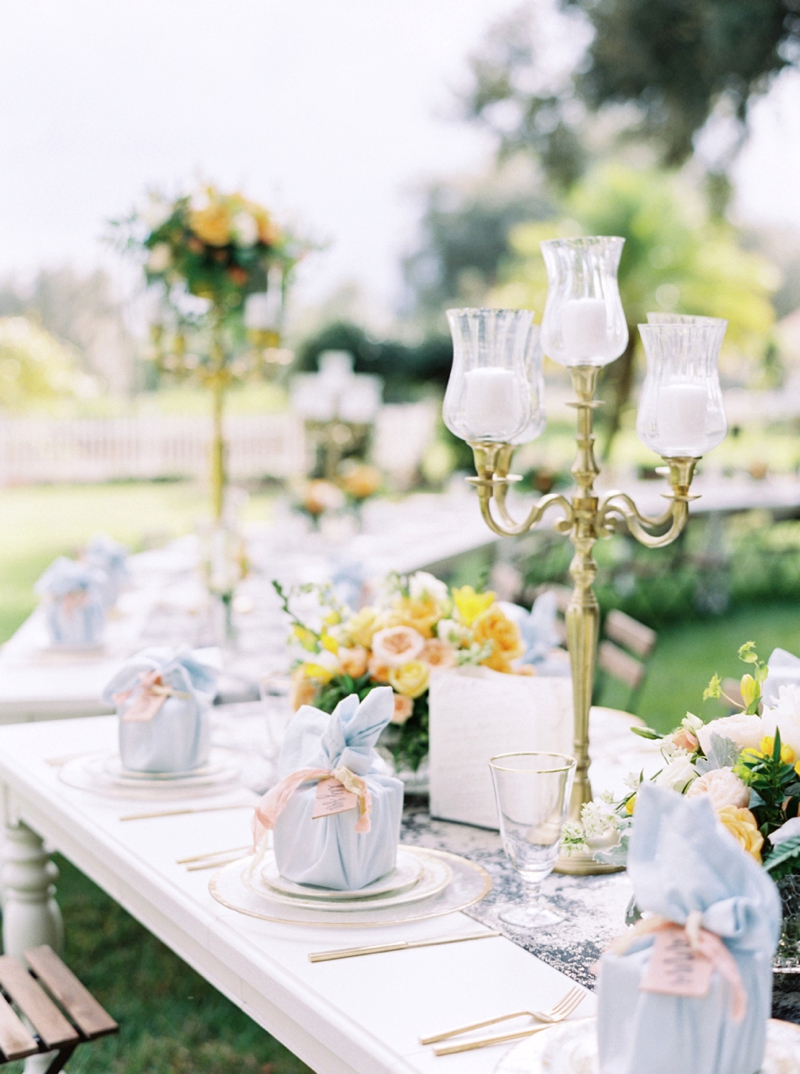 The place settings were another highlight for us. We used the pale blue hemstitch napkins from Kate Ryan Linens to wrap individual gifts for each guests. The leather tags helped ground the look, and inside a sweet handmade calendar sat in a bed of dried wildflowers. A Chair Affair provided all of the tables, the gorgeous flatware and dinnerware. Wish Vintage Rentals brought their Elodie chairs- and added that same crisp black finish to the design. We loved that the place settings felt both special and approachable.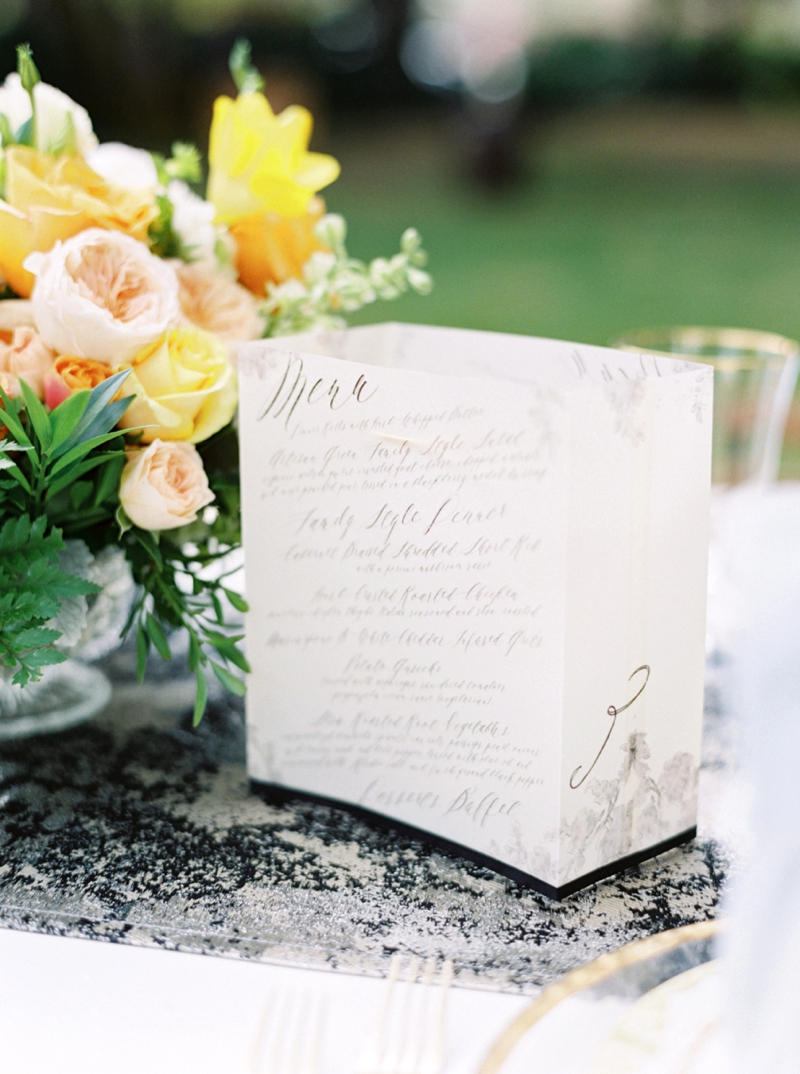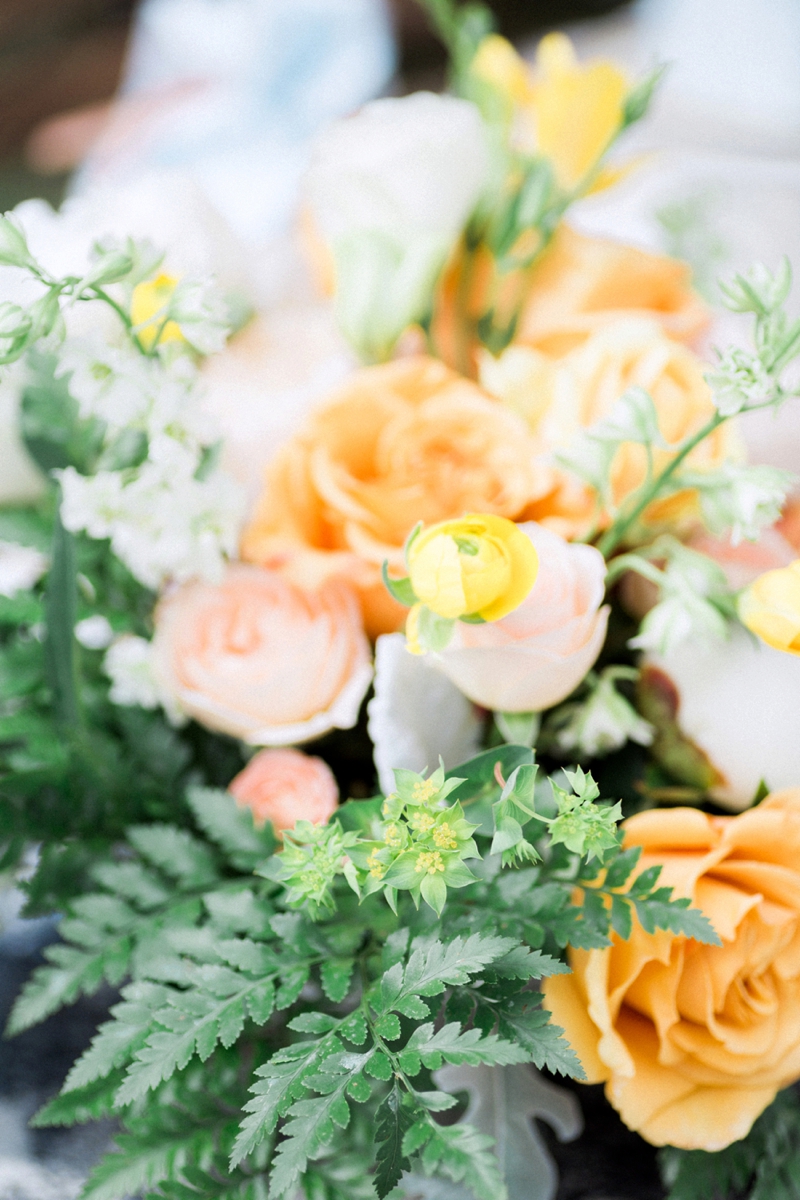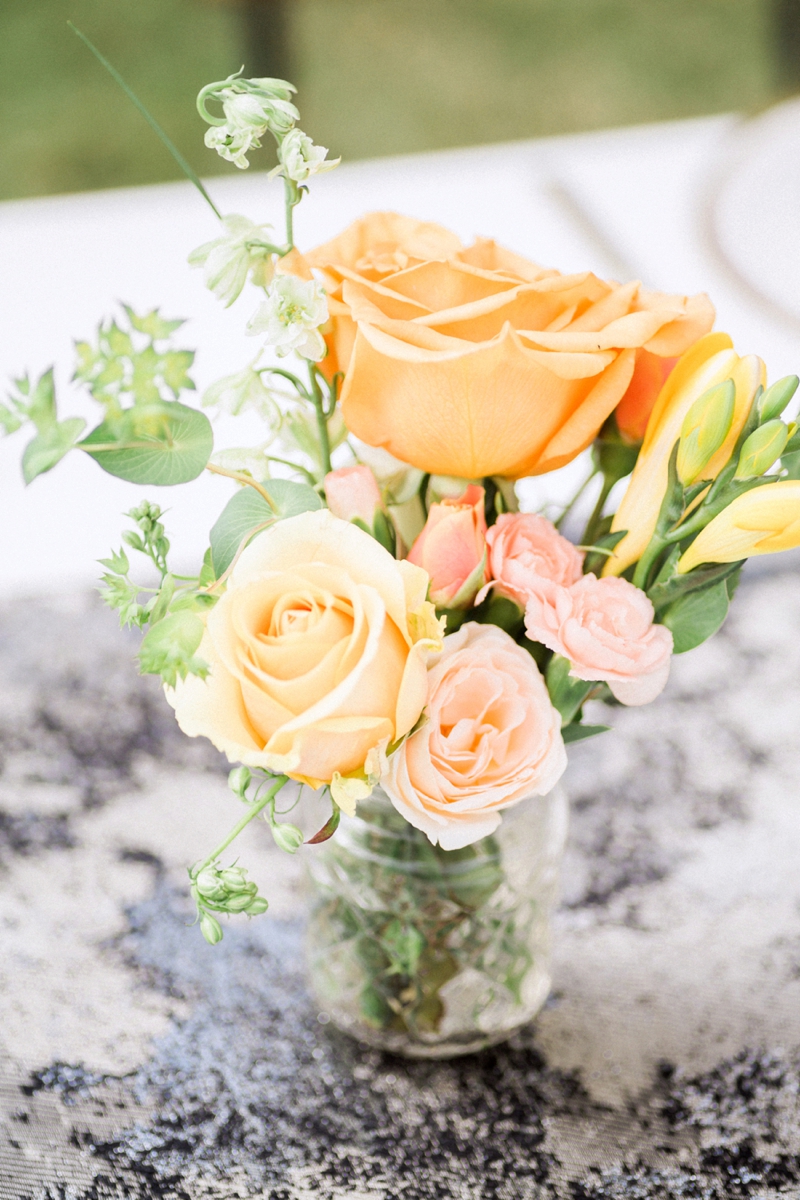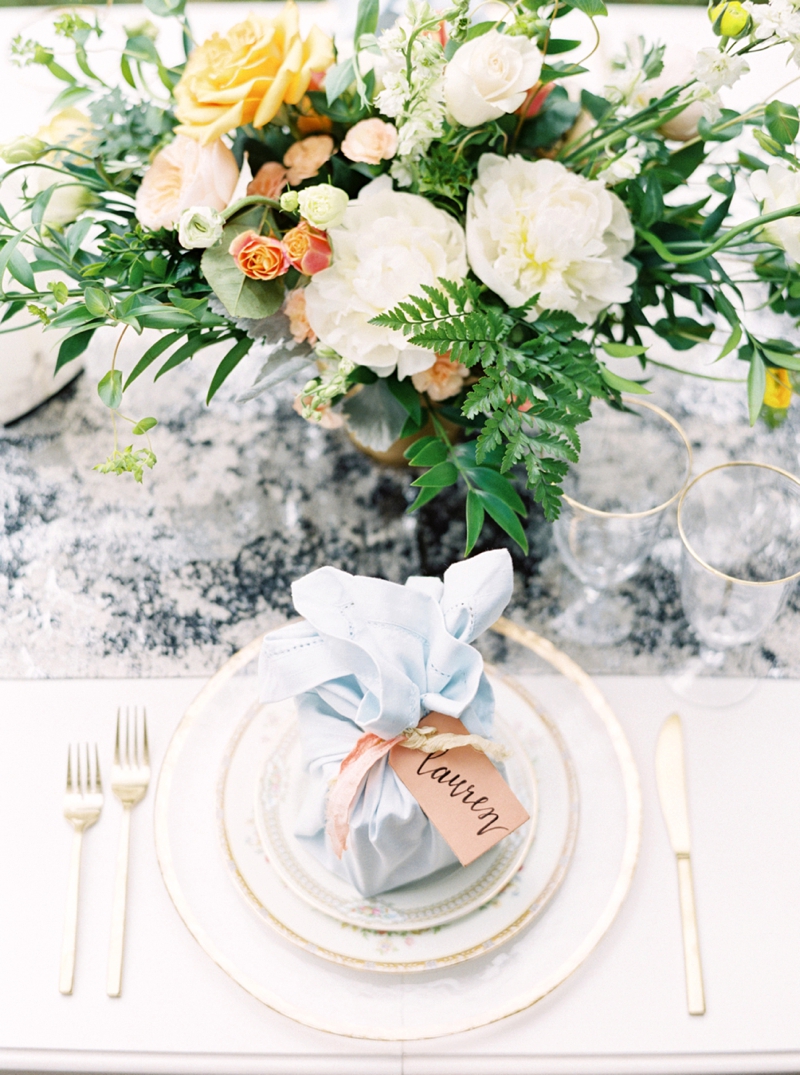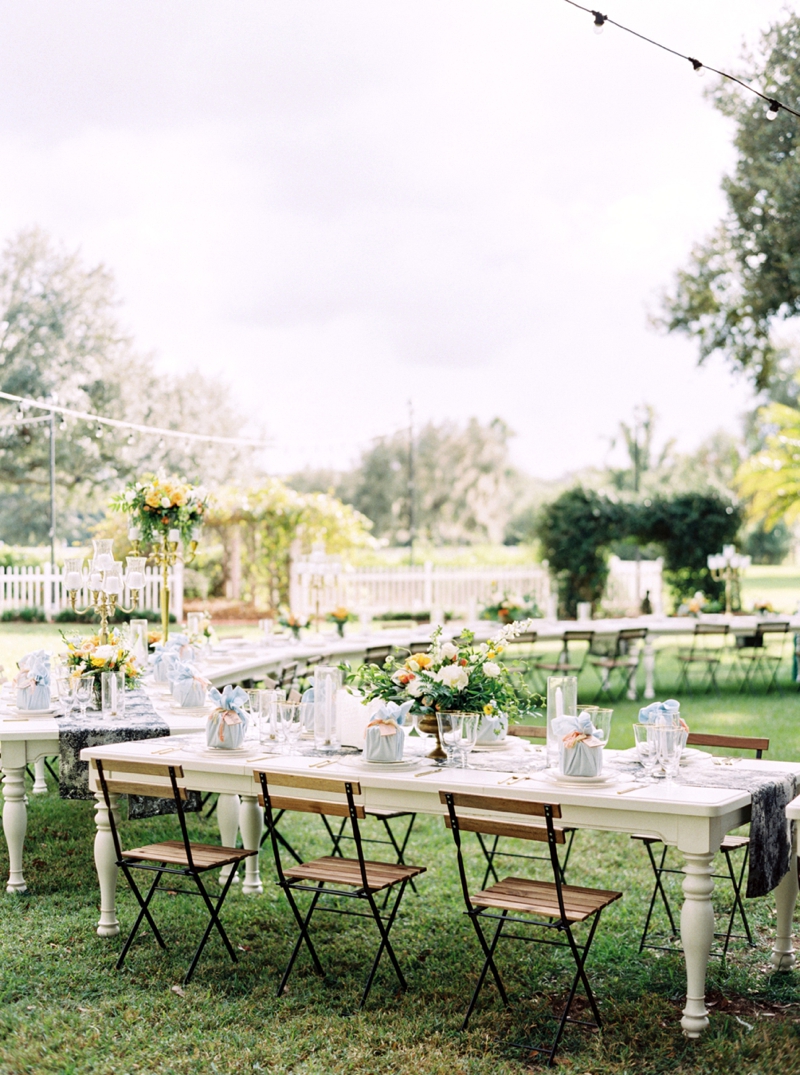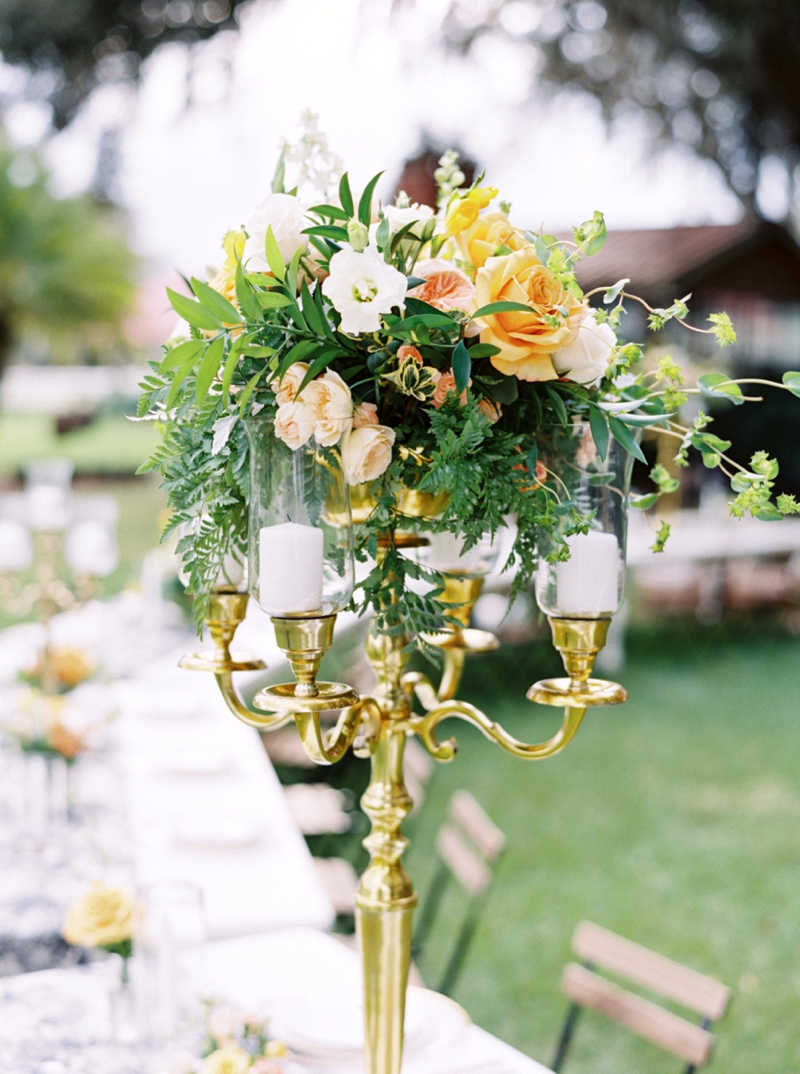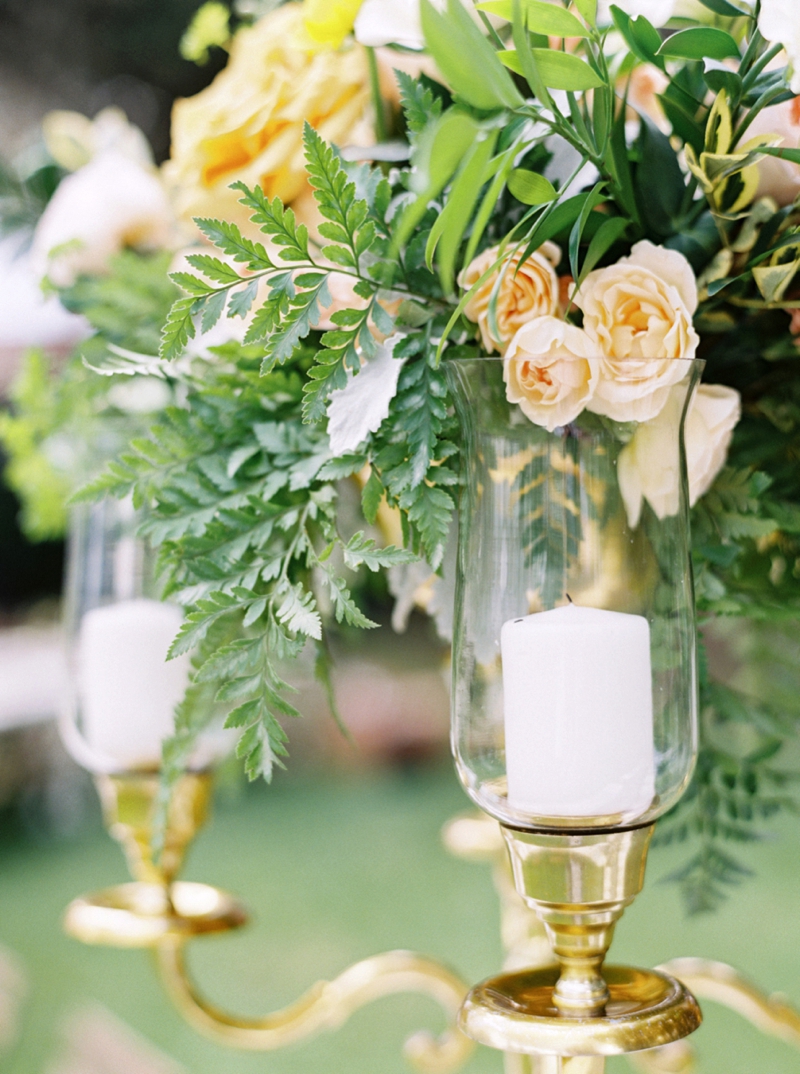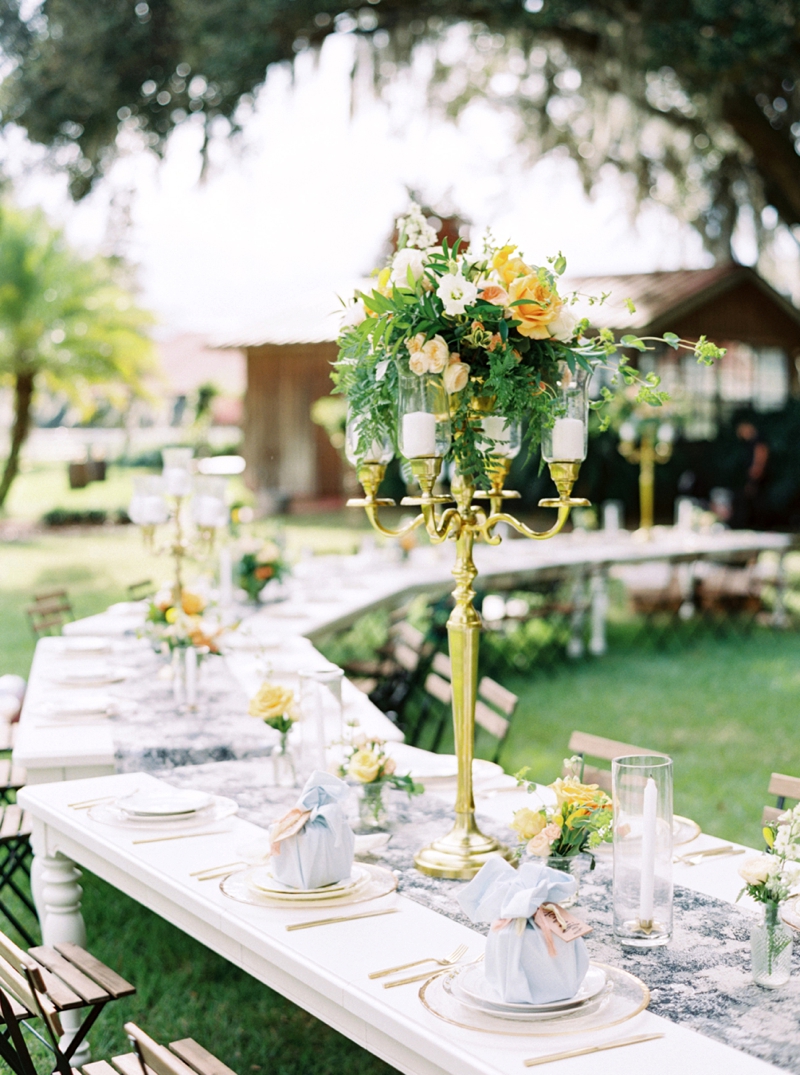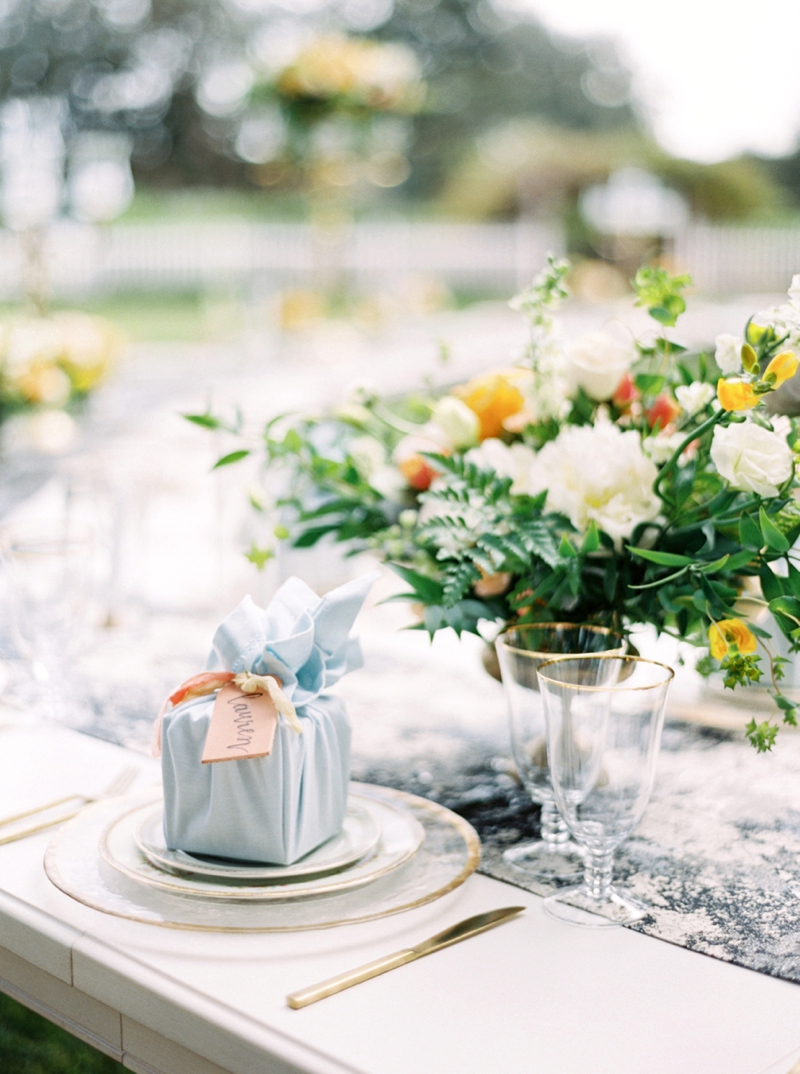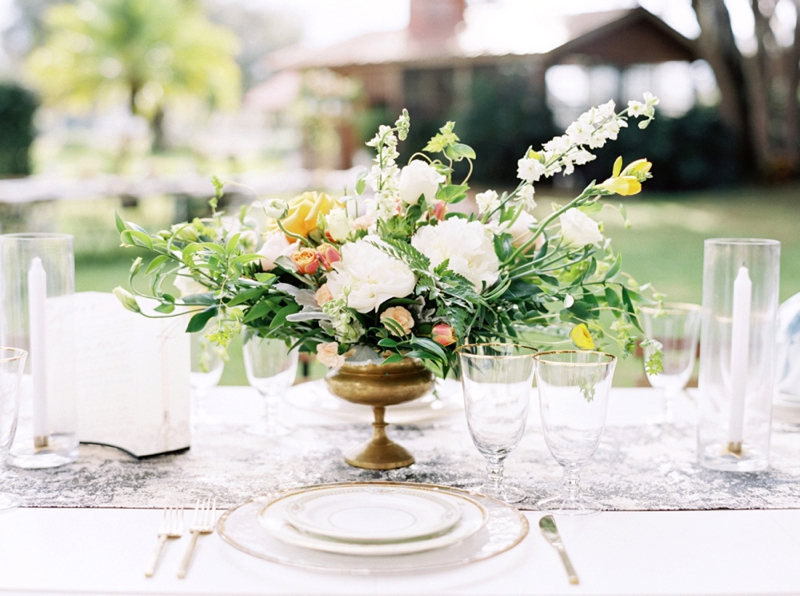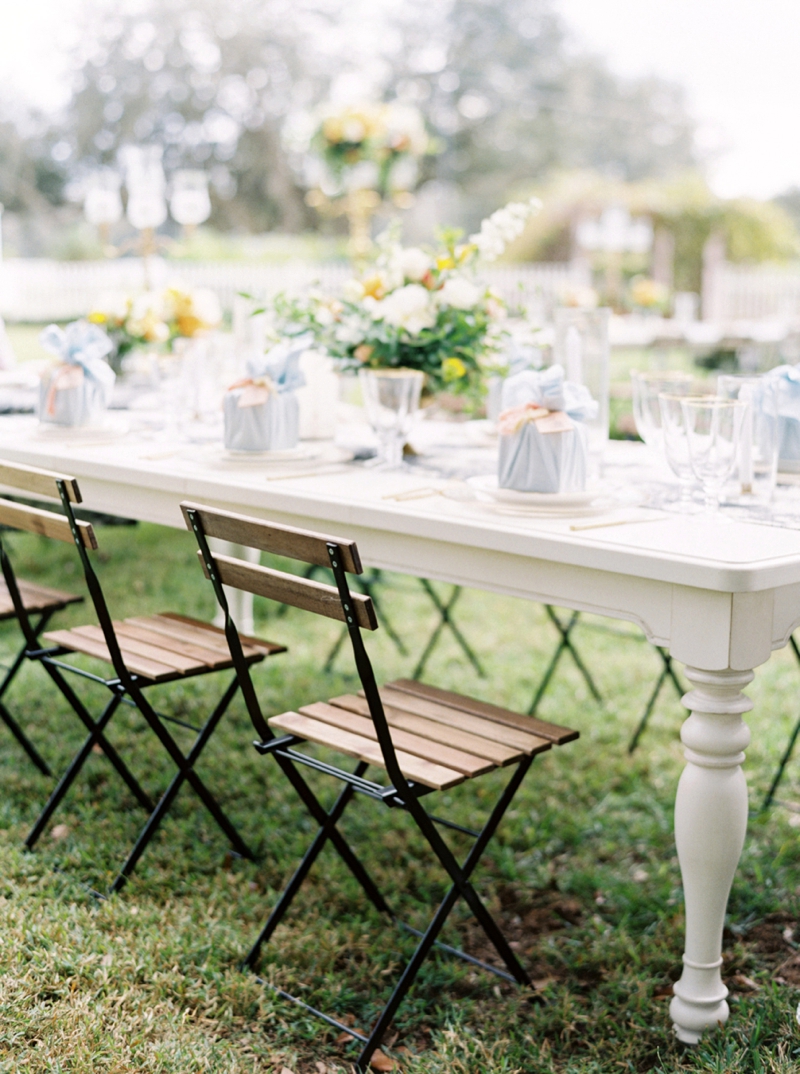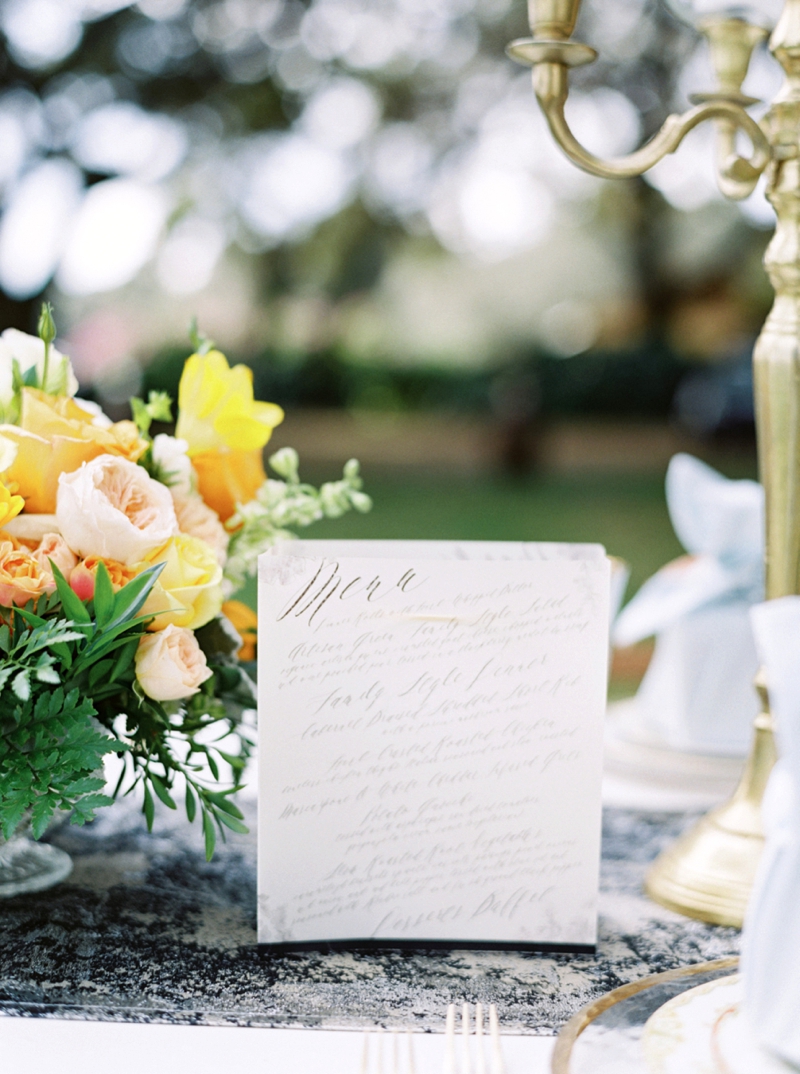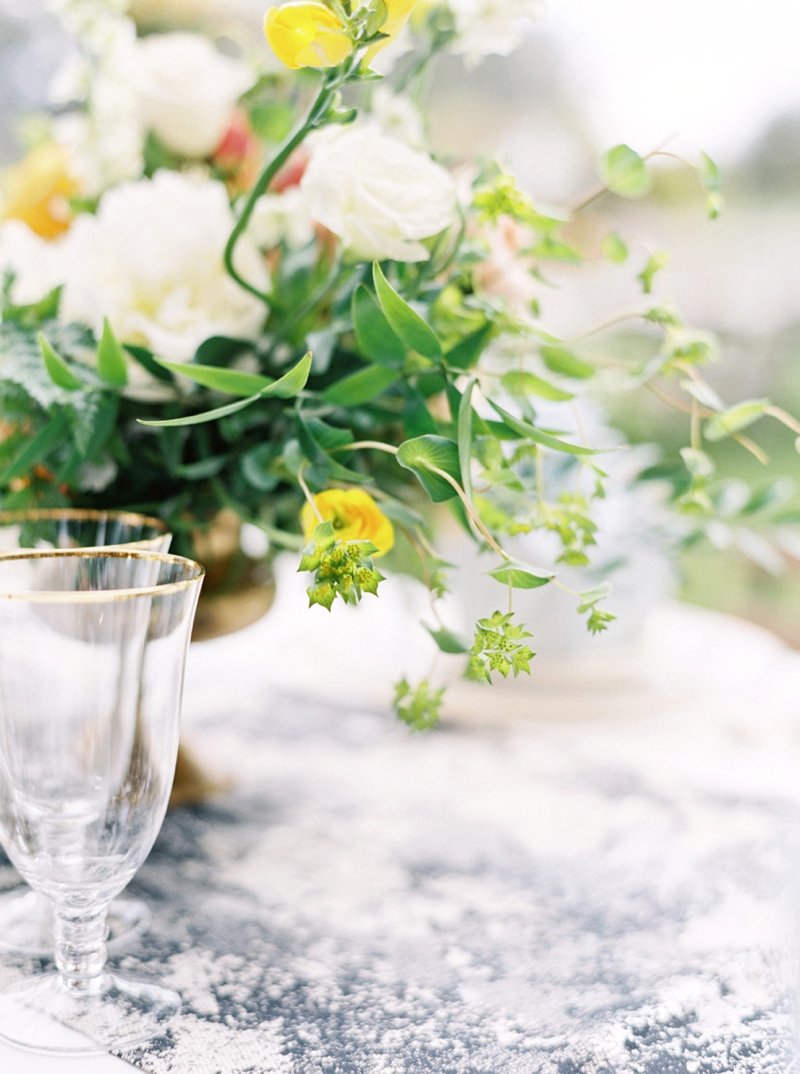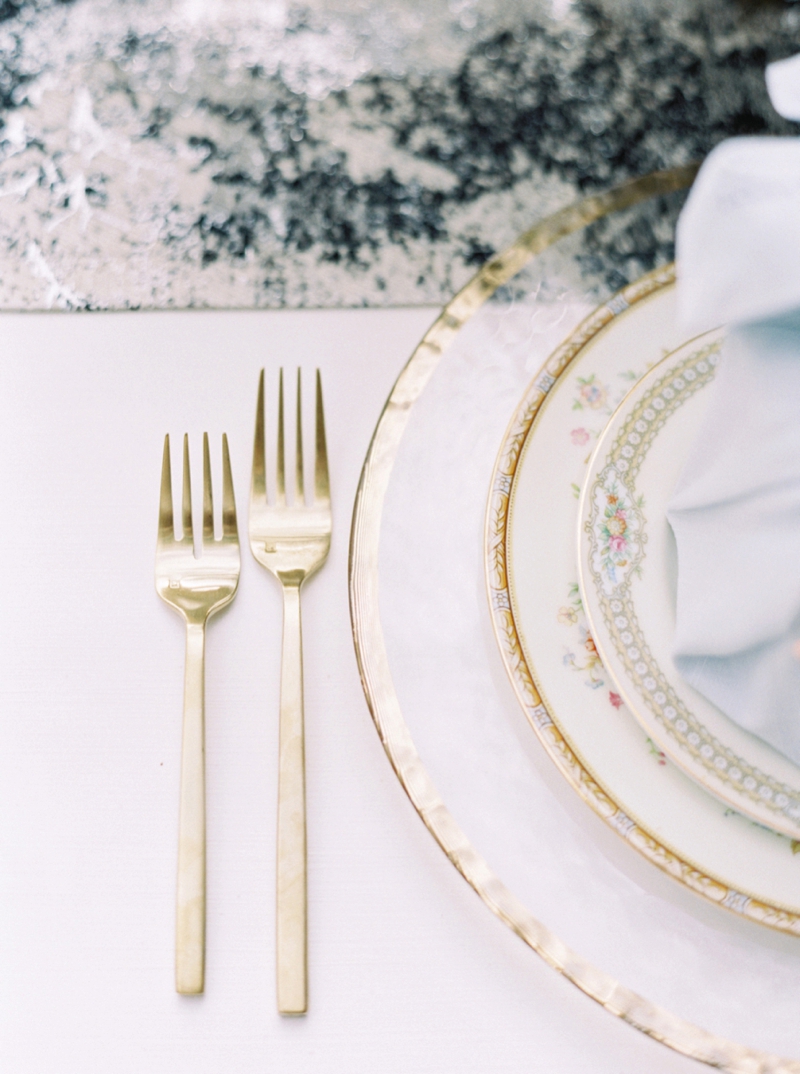 We were so fortunate to be able to source our wholesale flowers from the amazing FiftyFlowers.com! They helped us transform the design into something we could never have imagined on our own. The beautiful blooms from FiftyFlowers.com were a perfect range of sherbet-y goodness. We loved designing with them! I also personally loved the star brass candlestick holders from 100candles.com. They helped in adding a bit more interest visually, and the candlelight that night was swoon-worthy.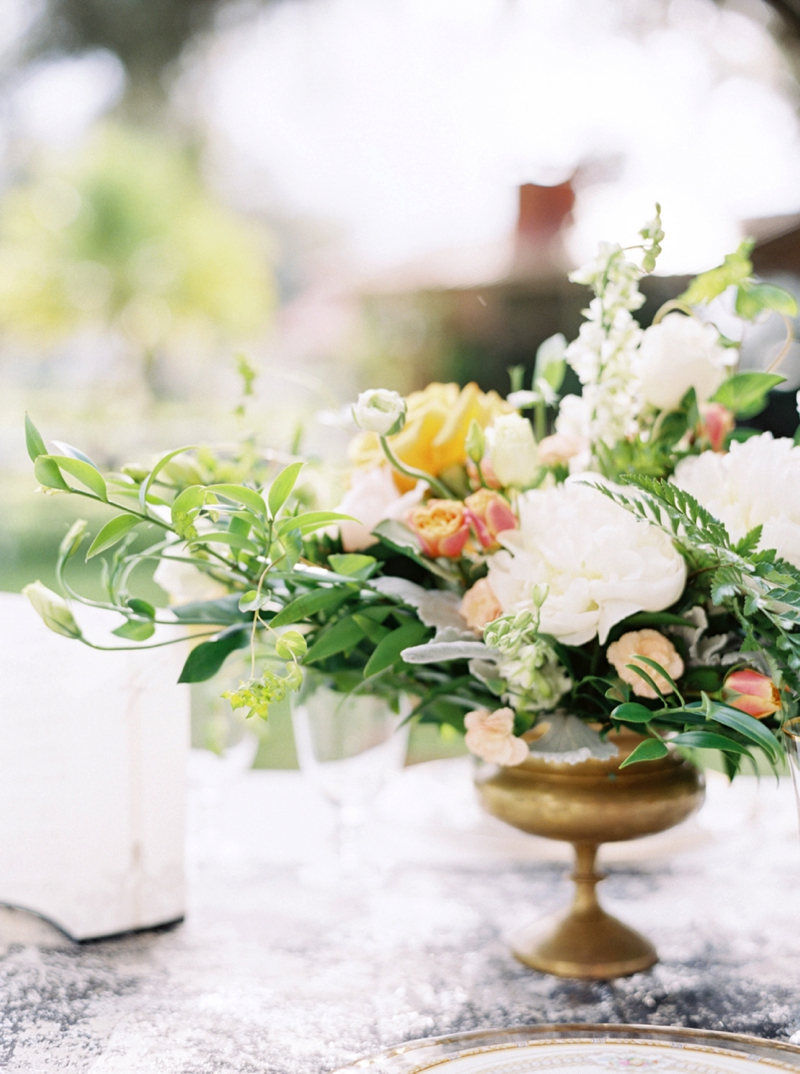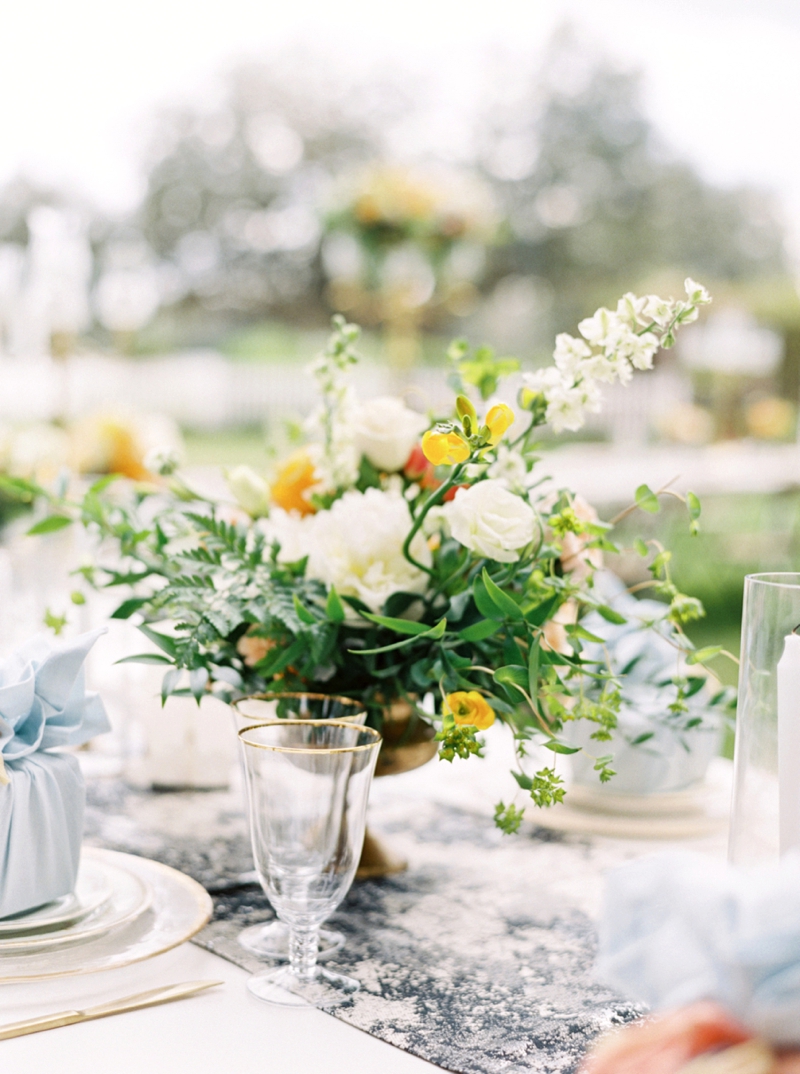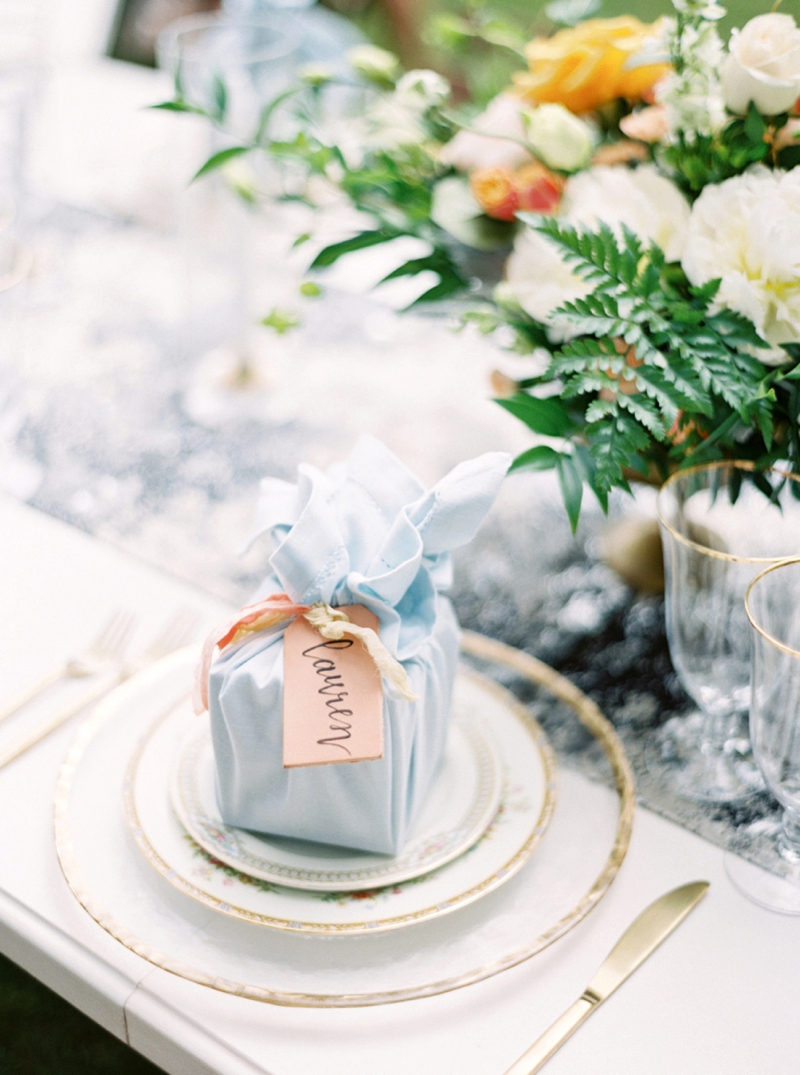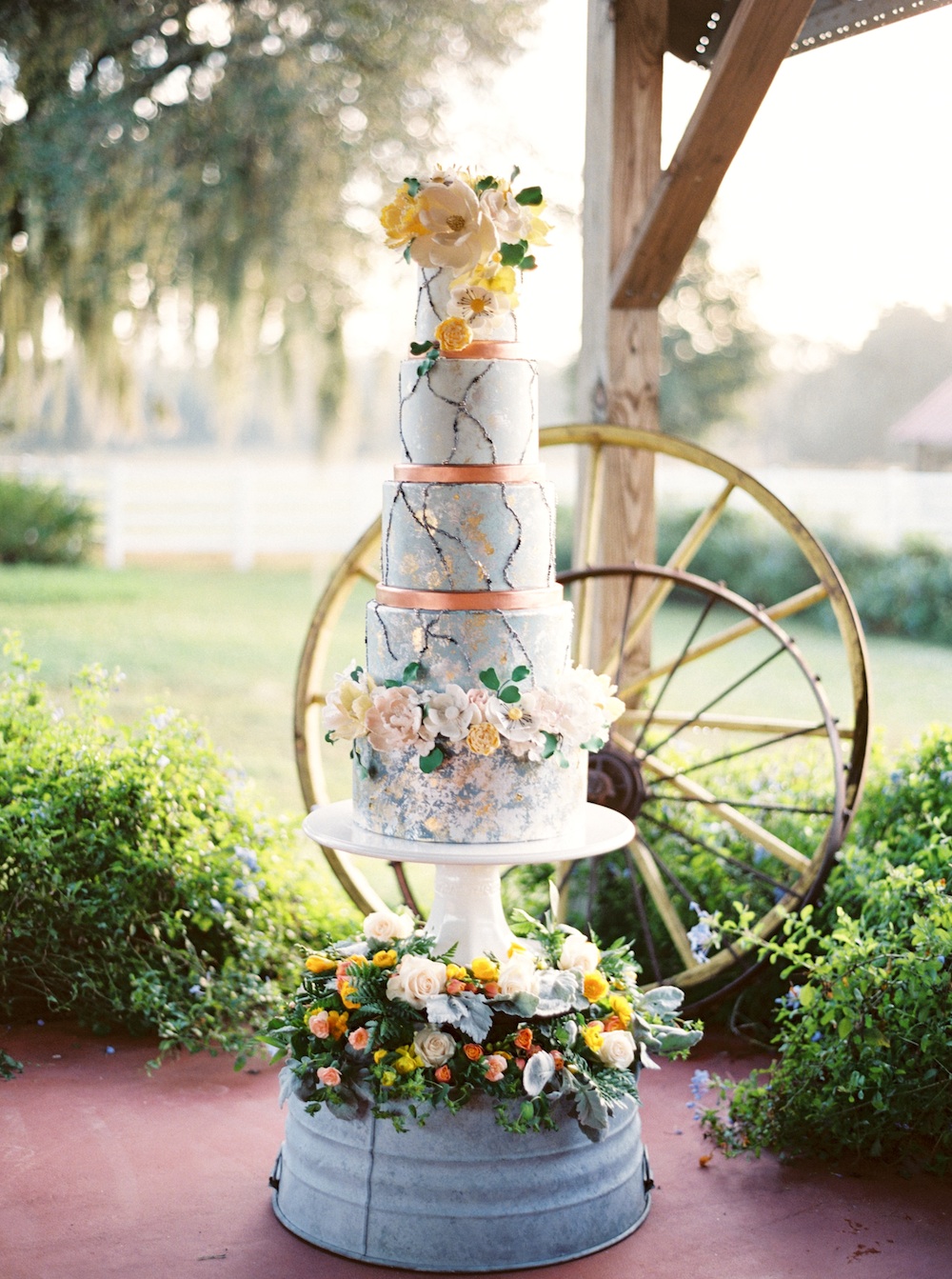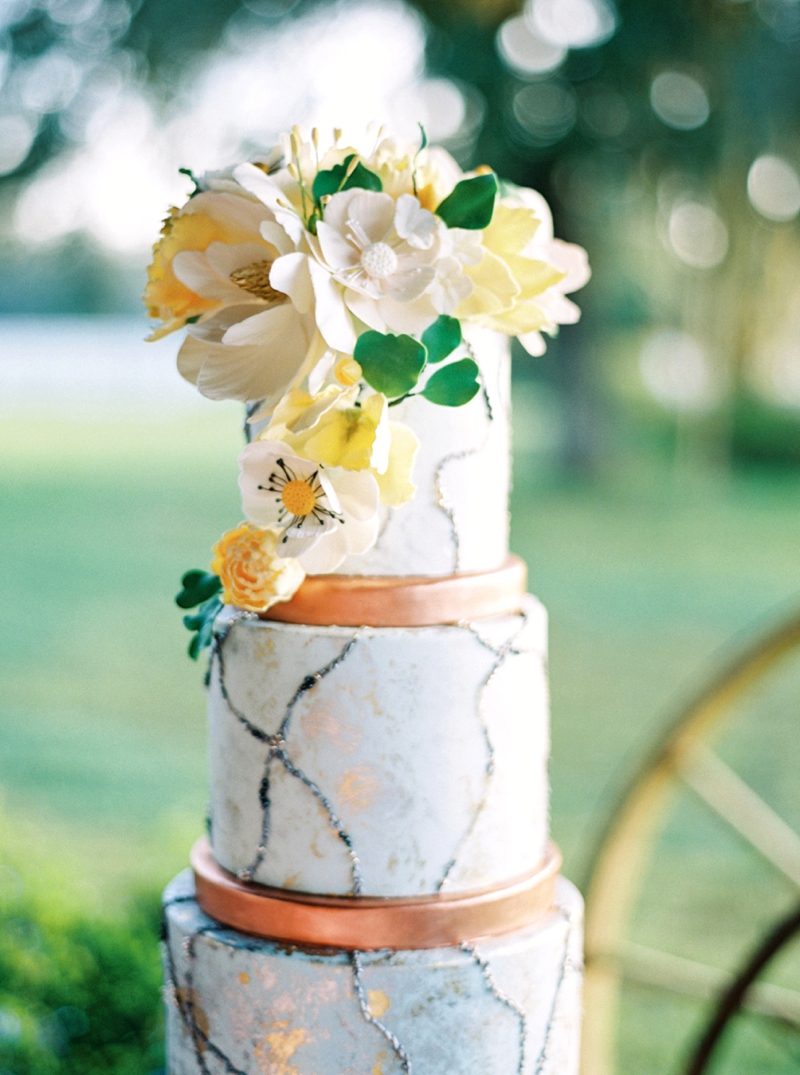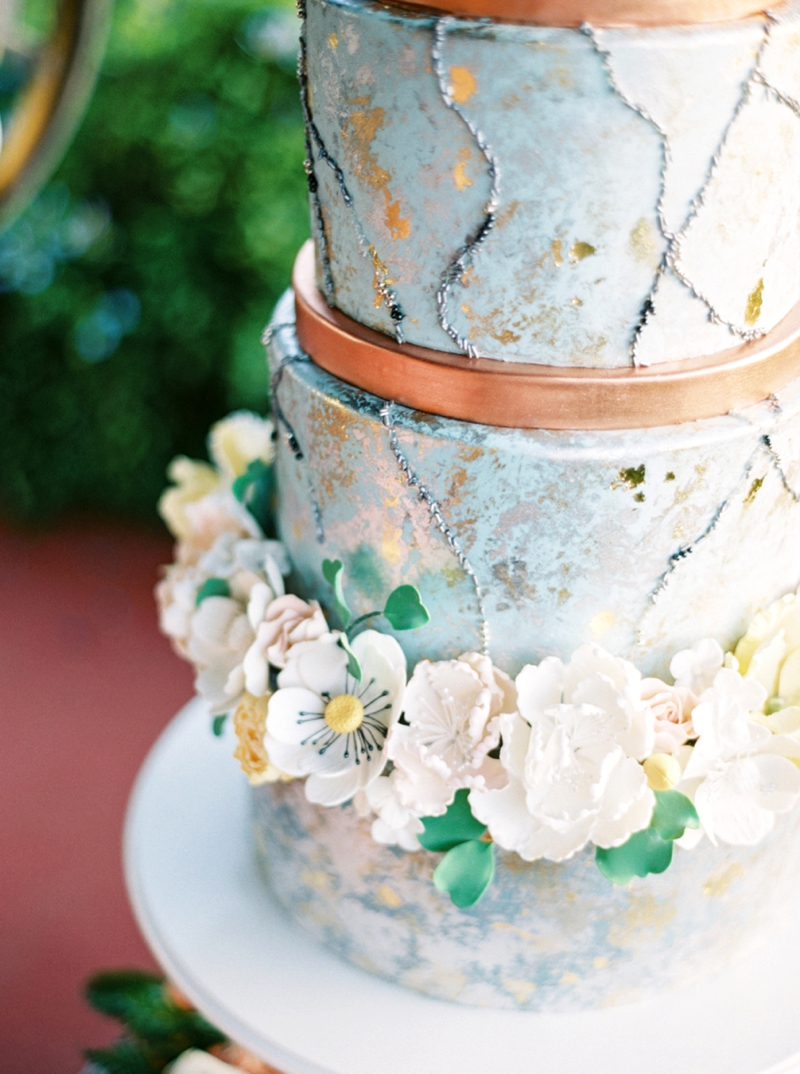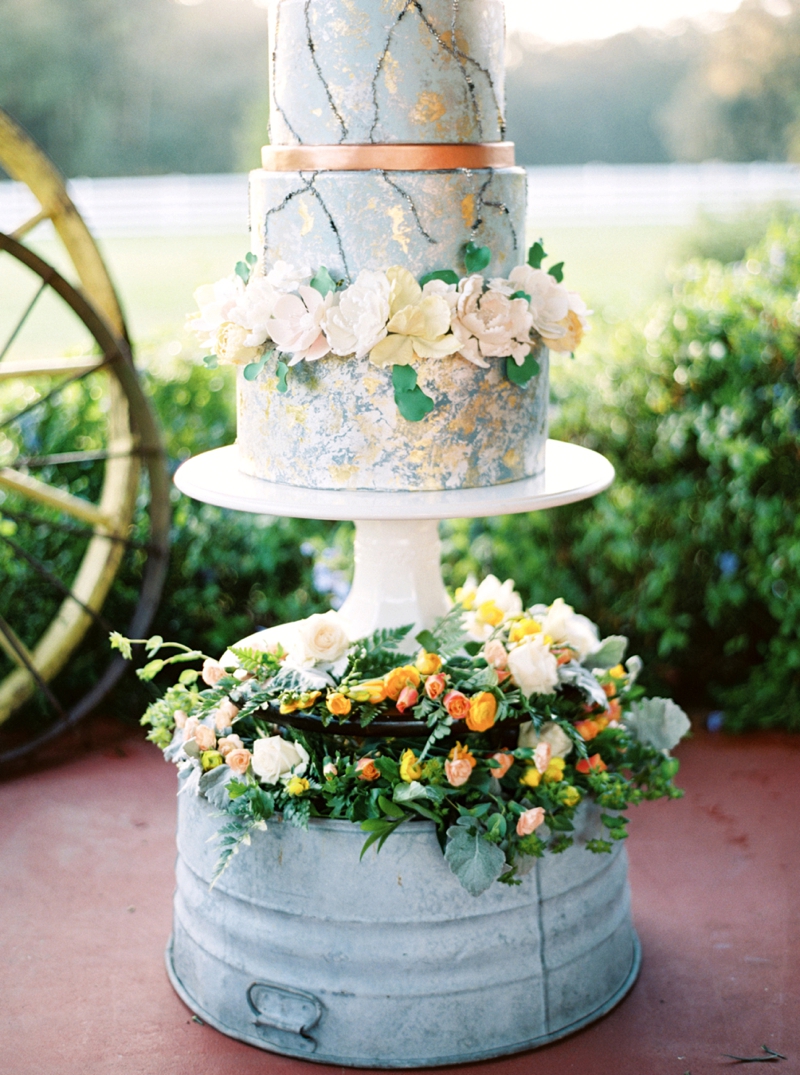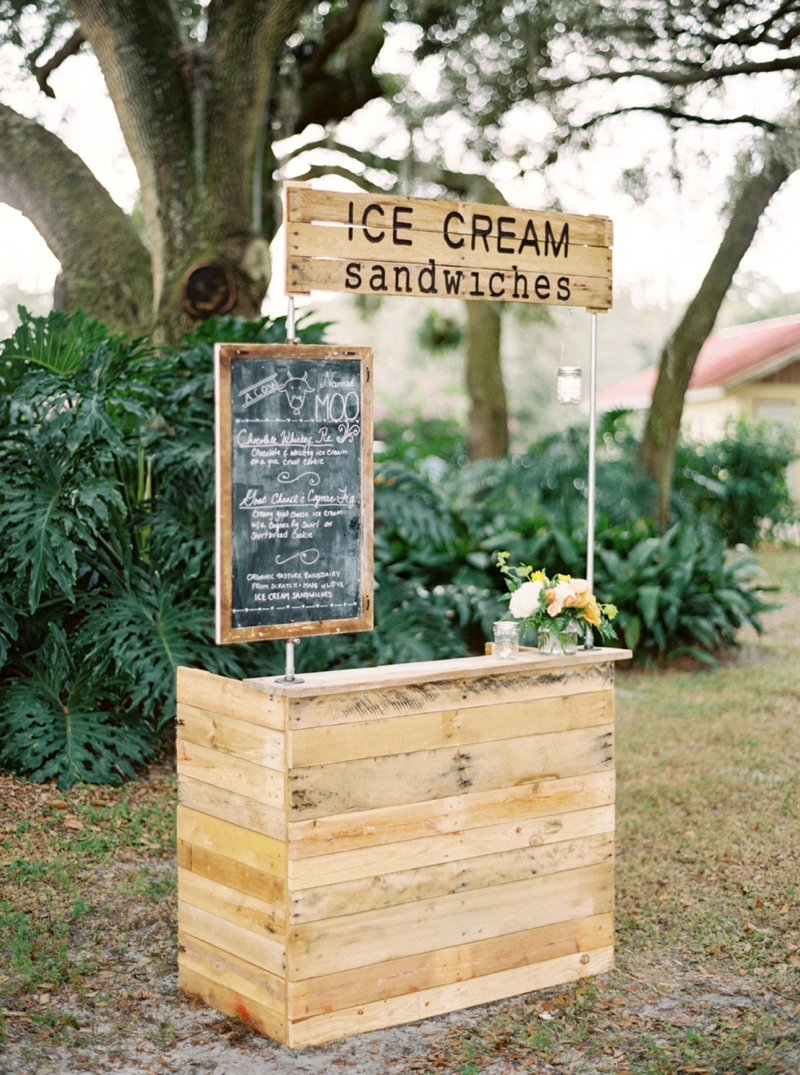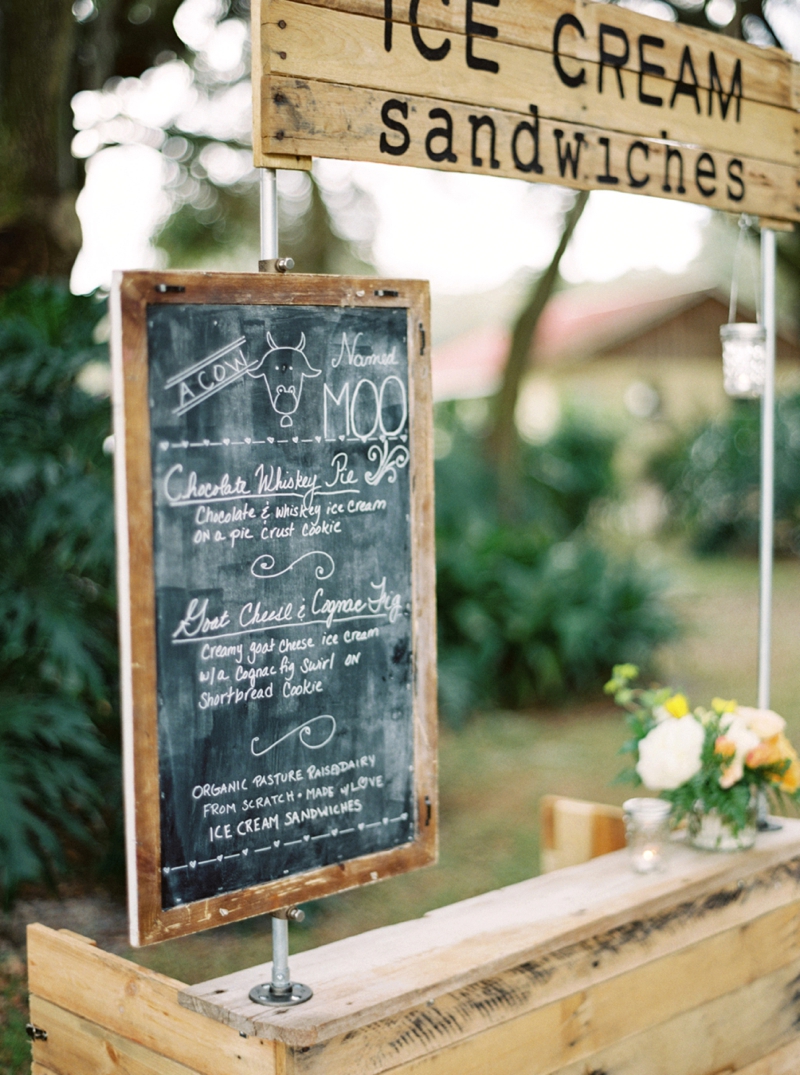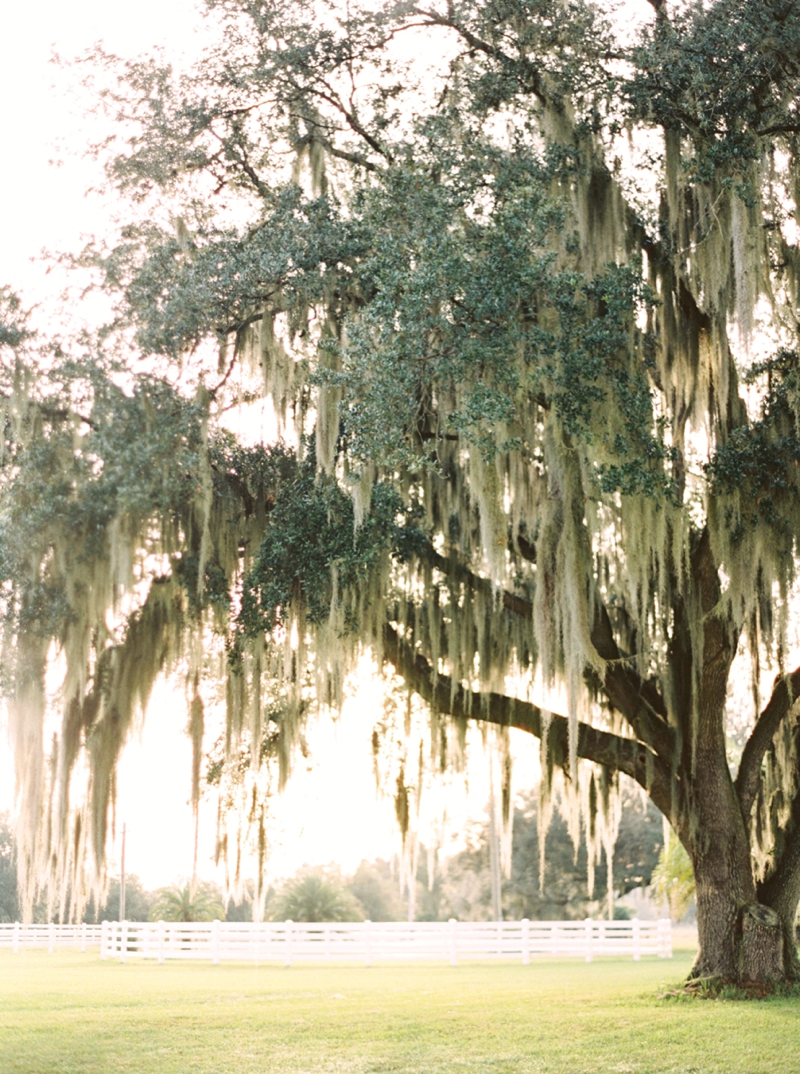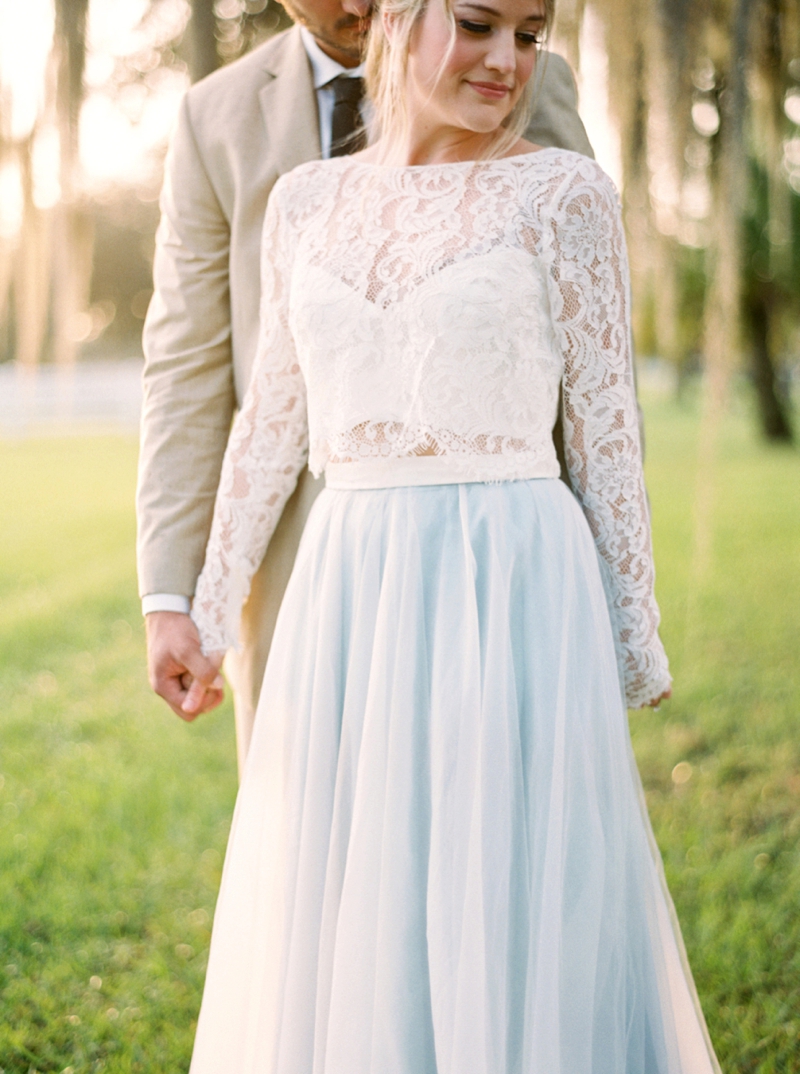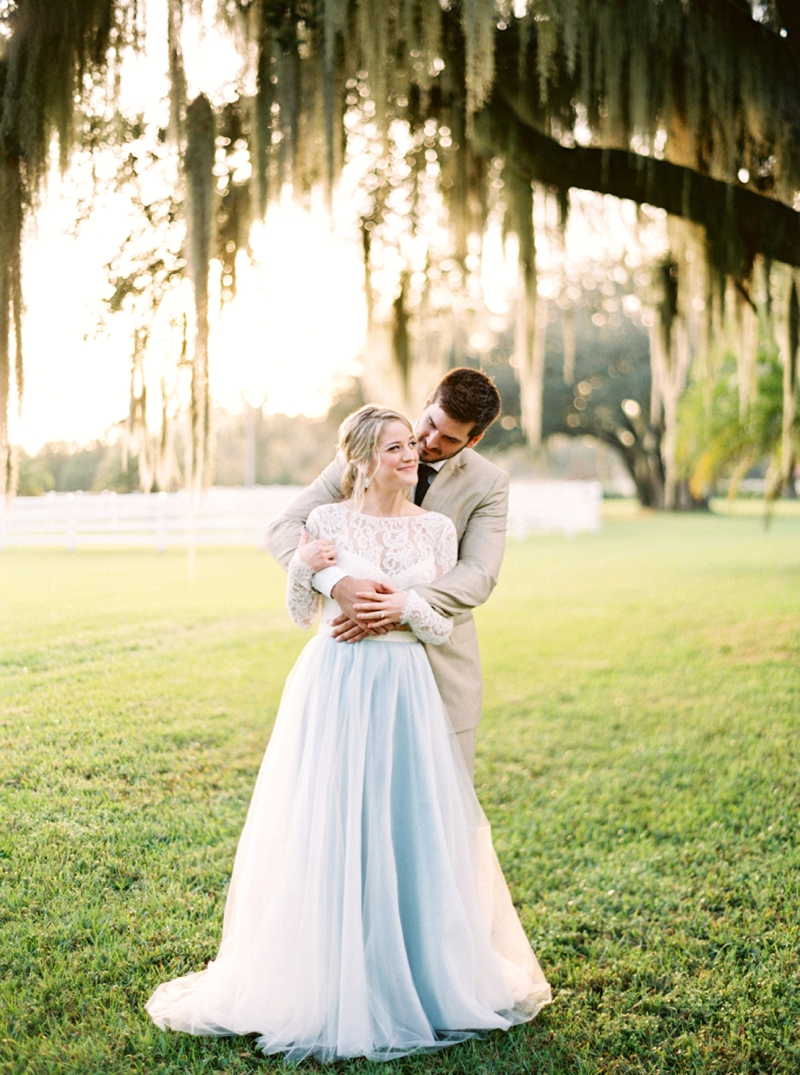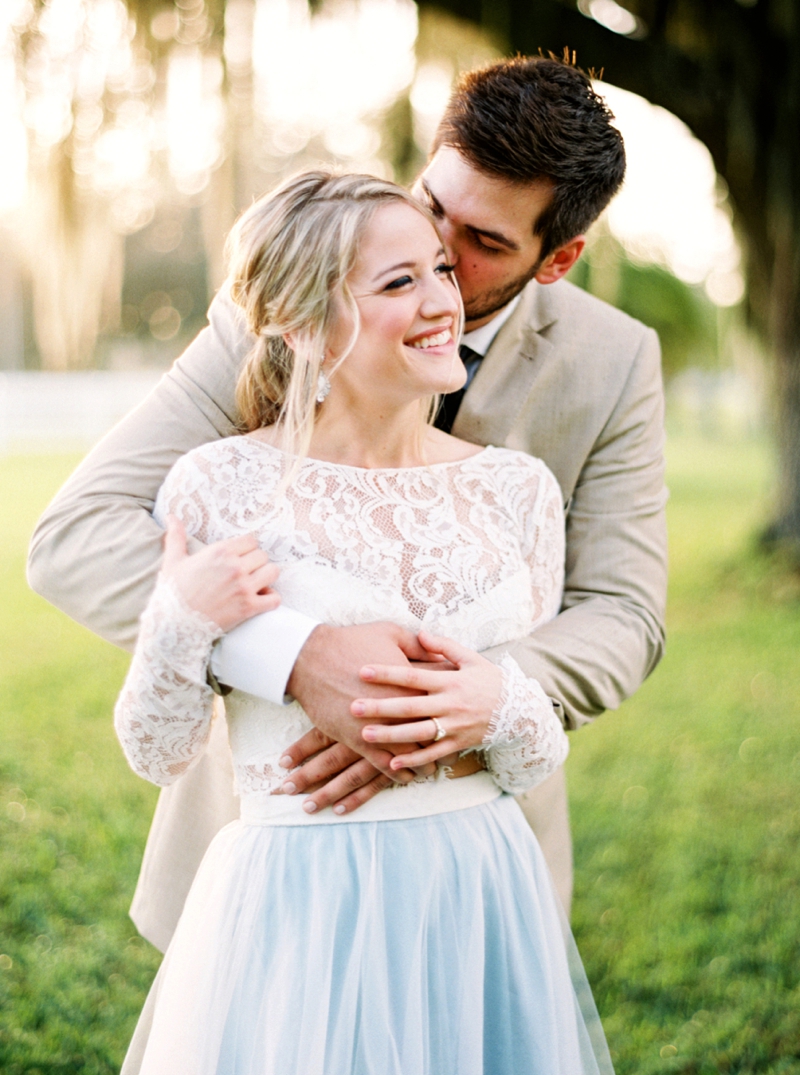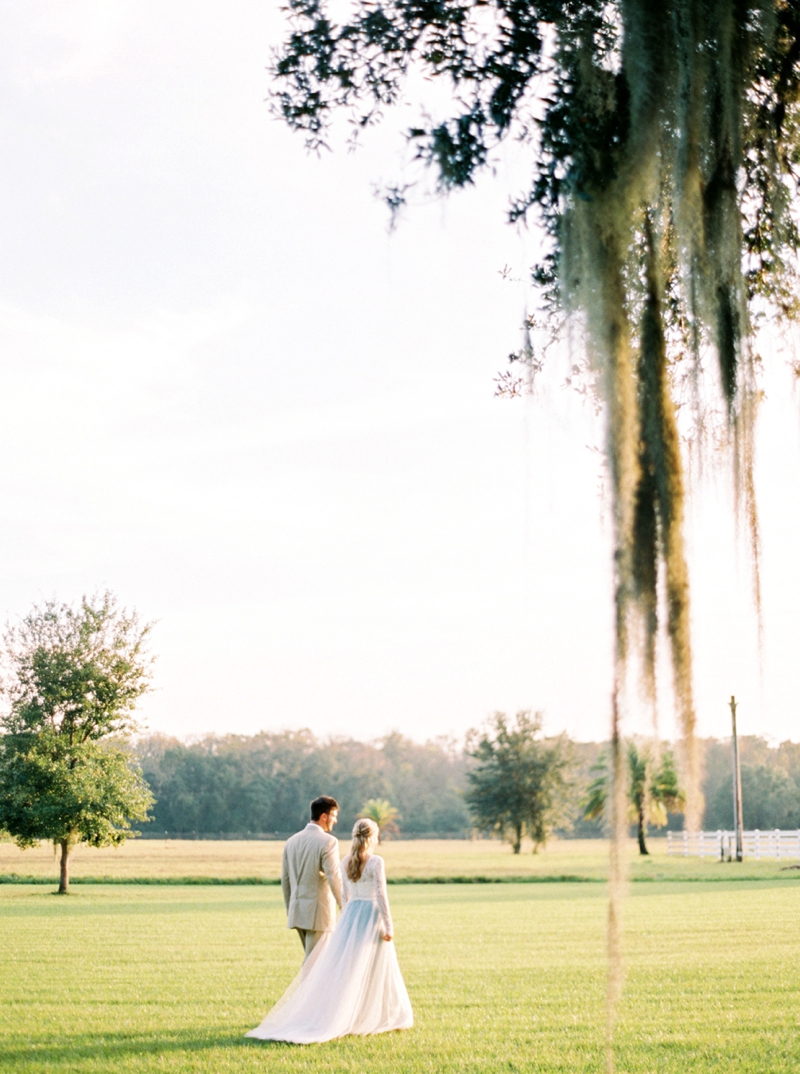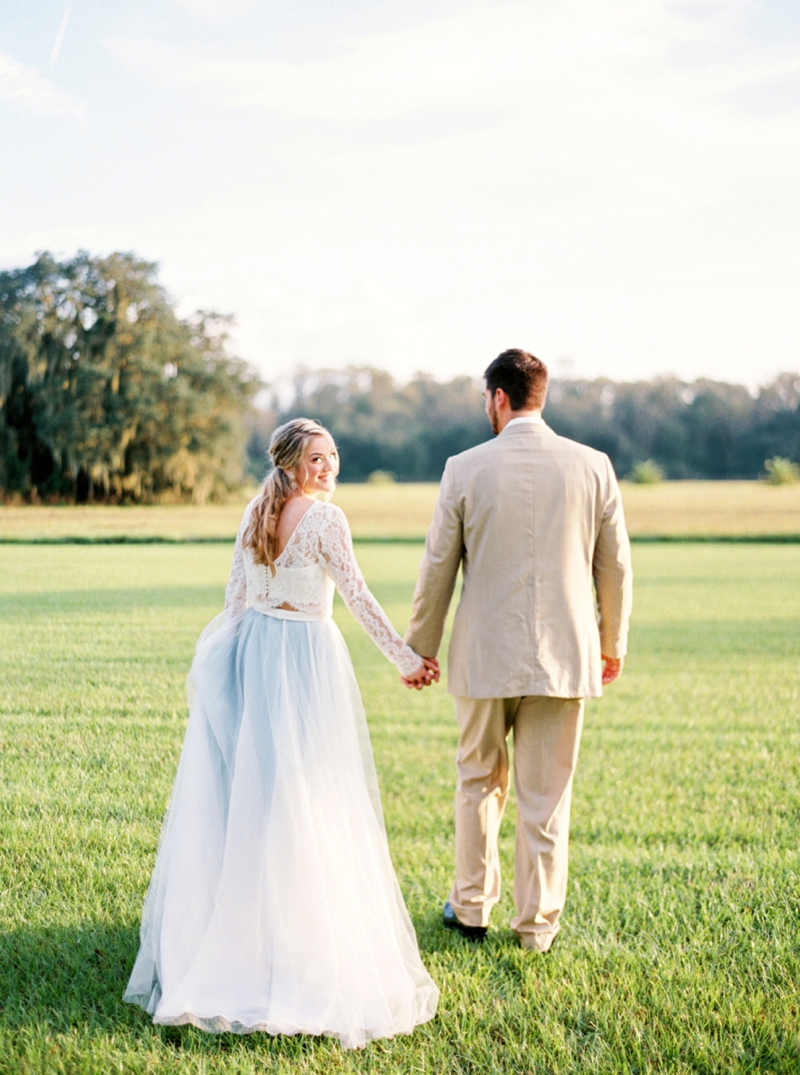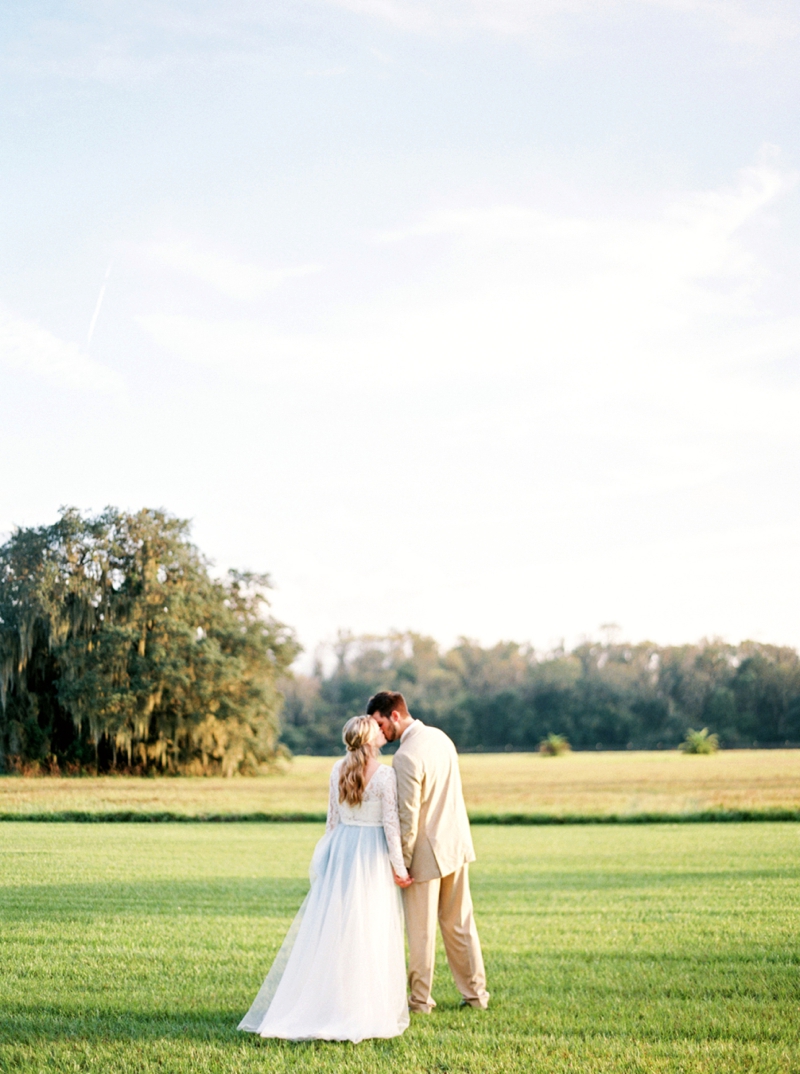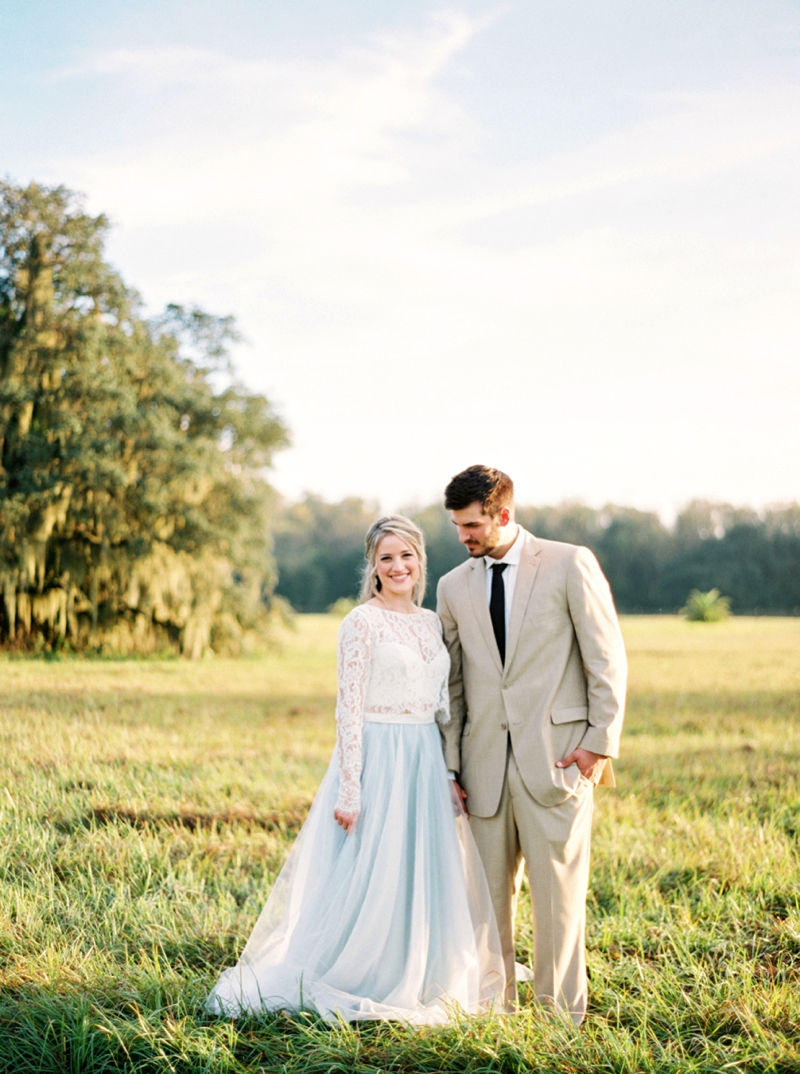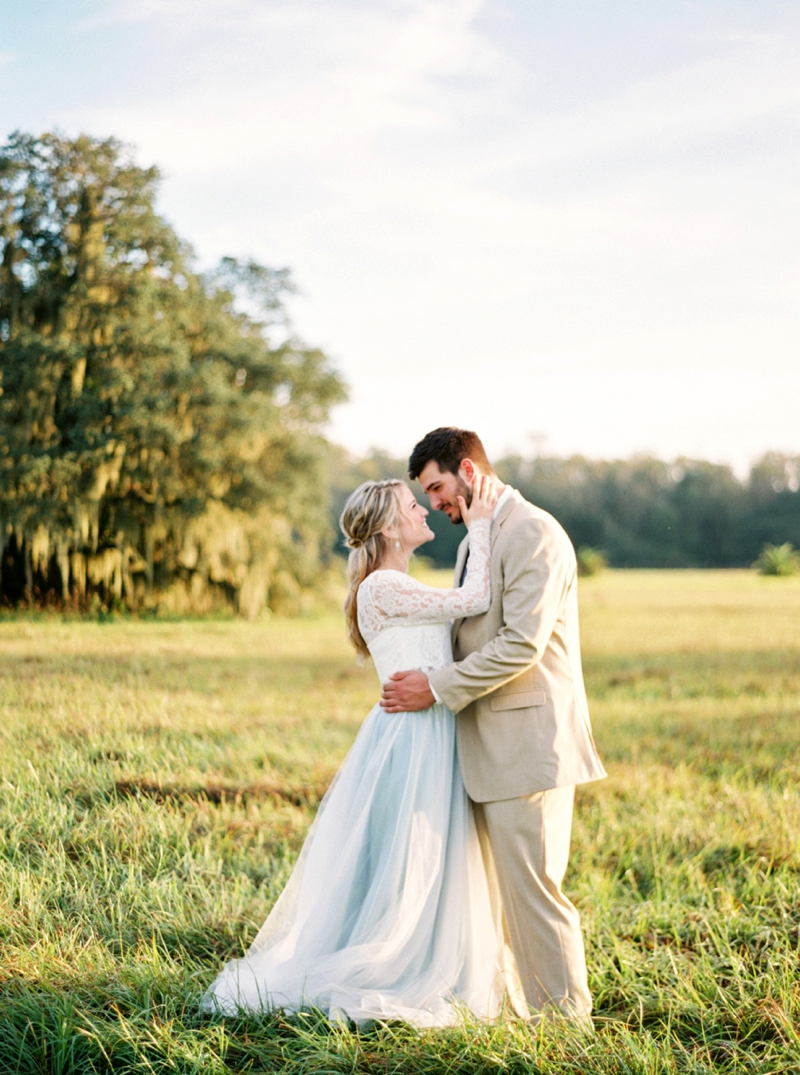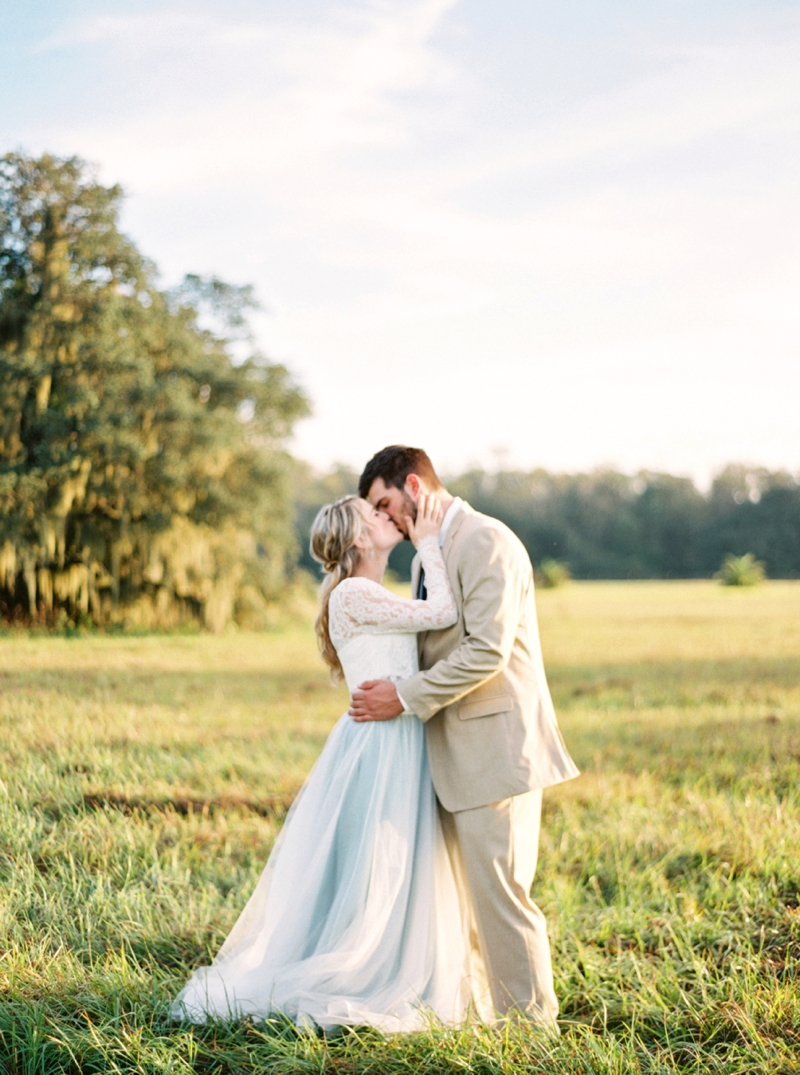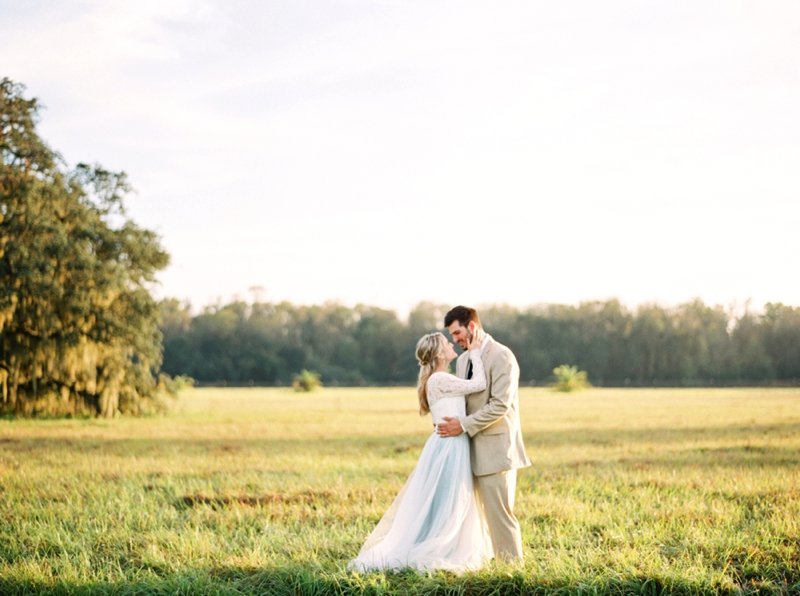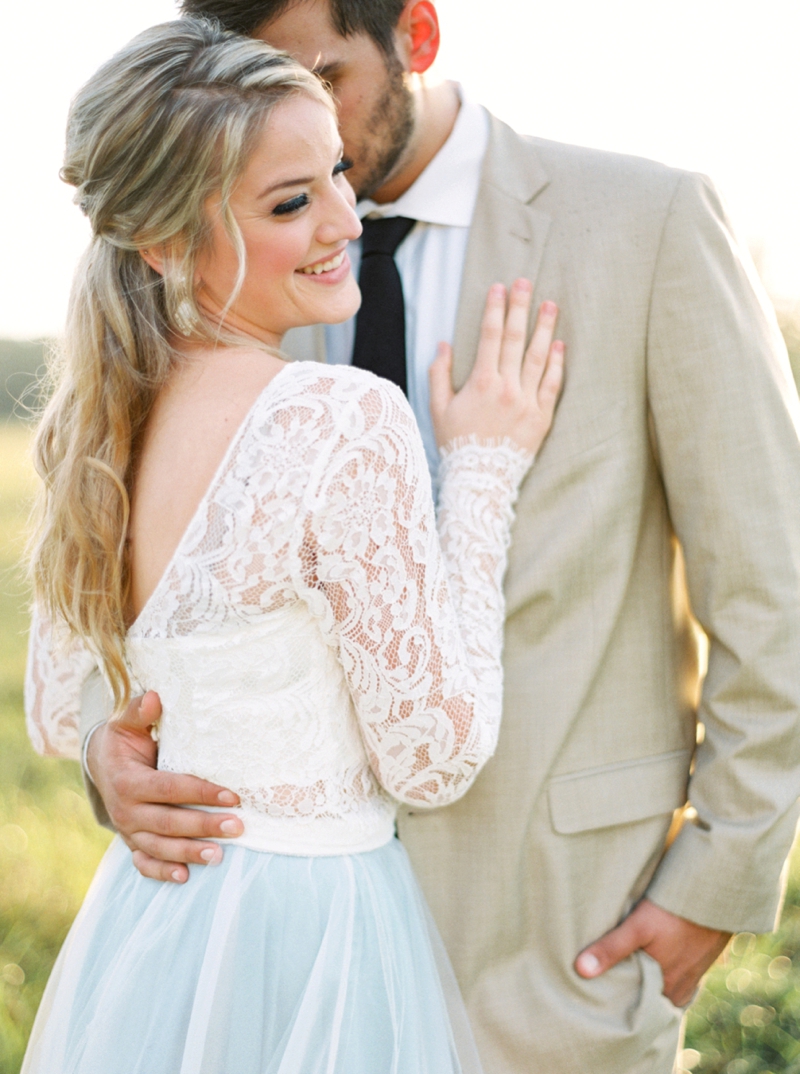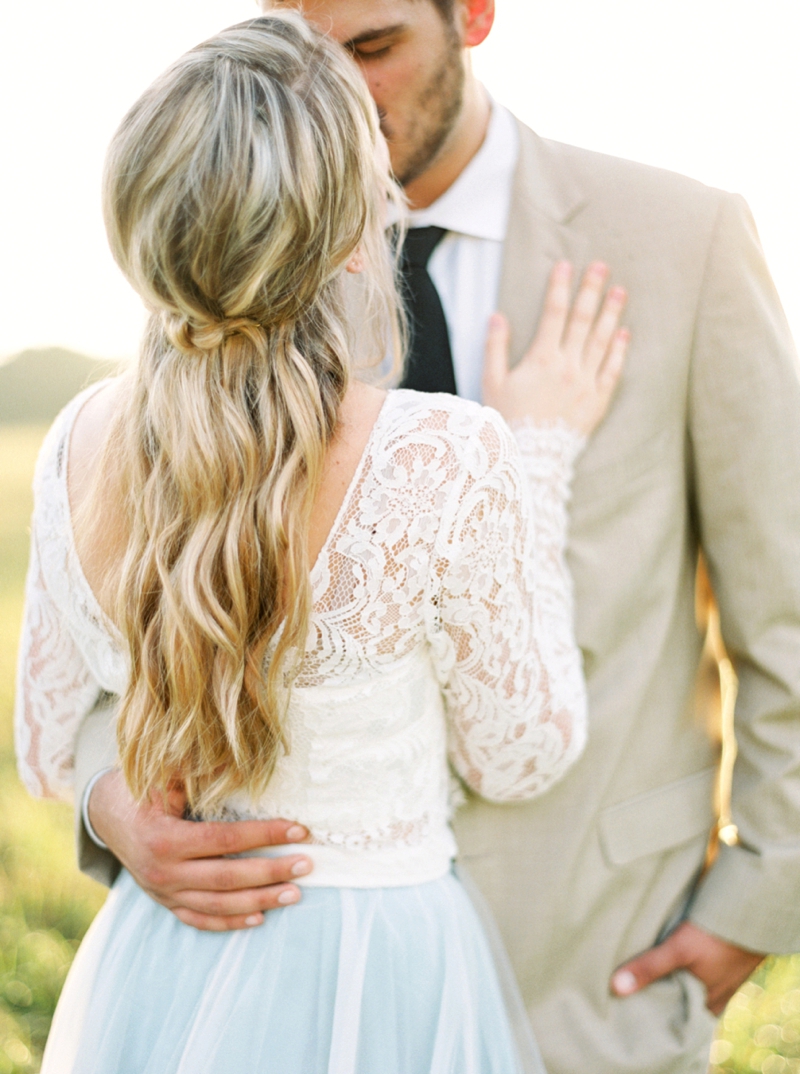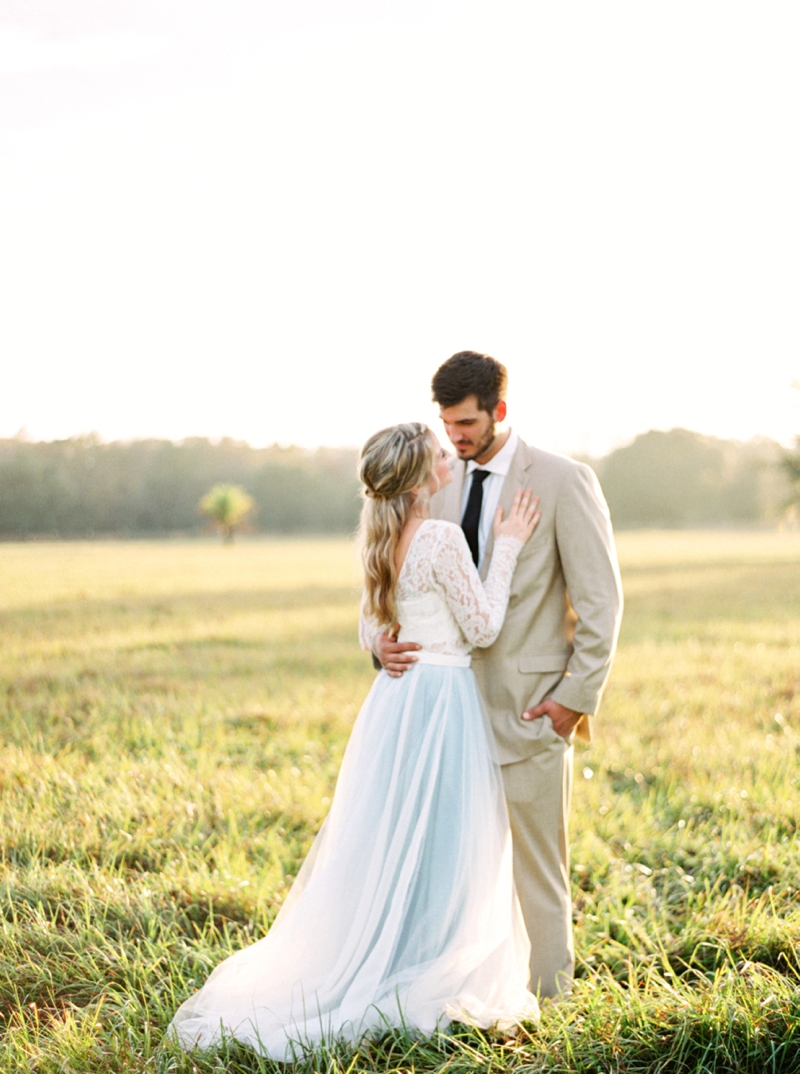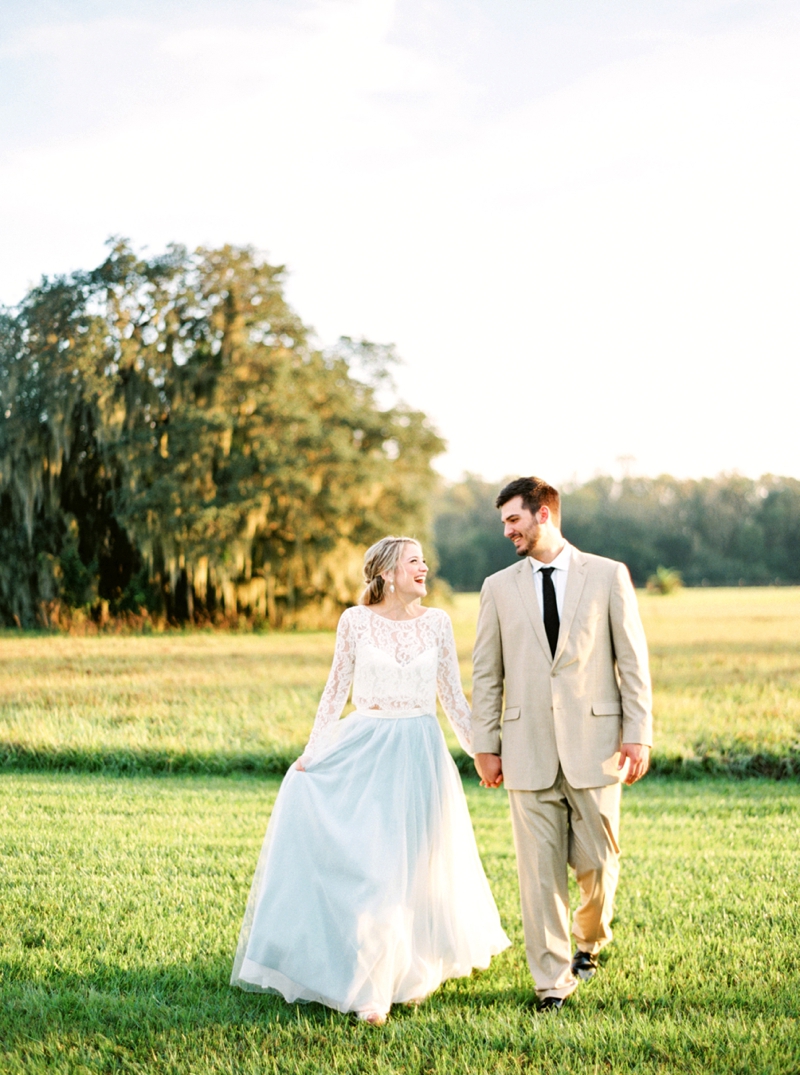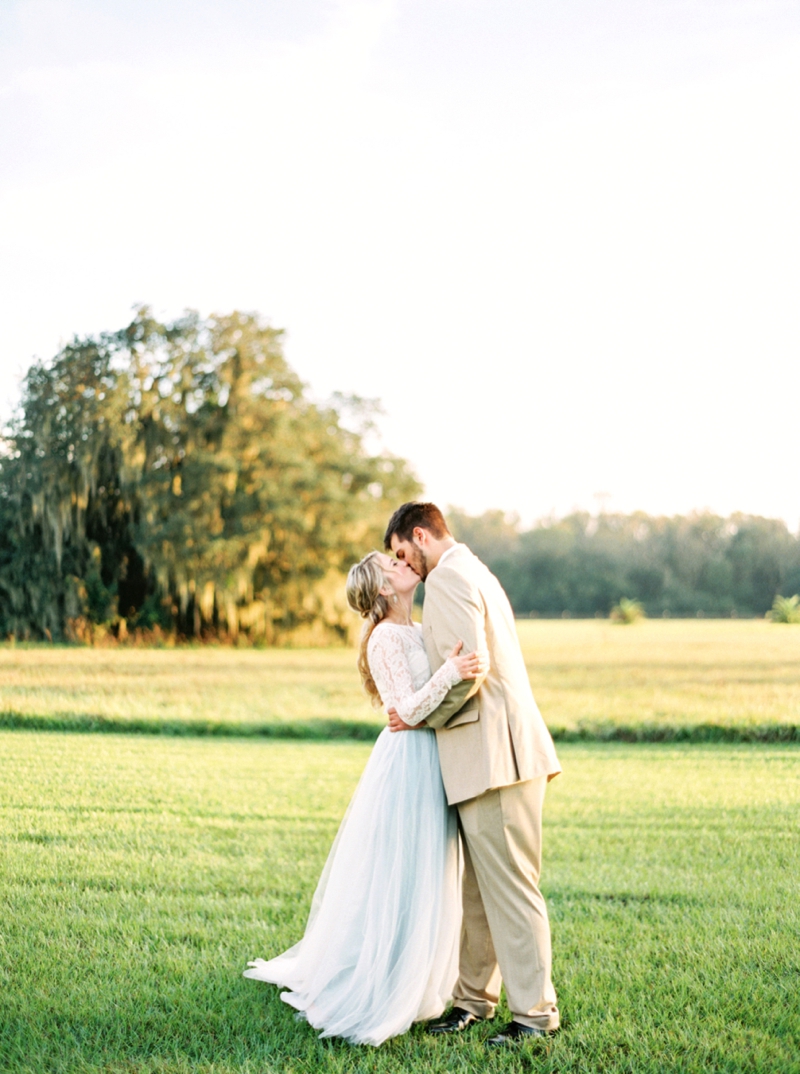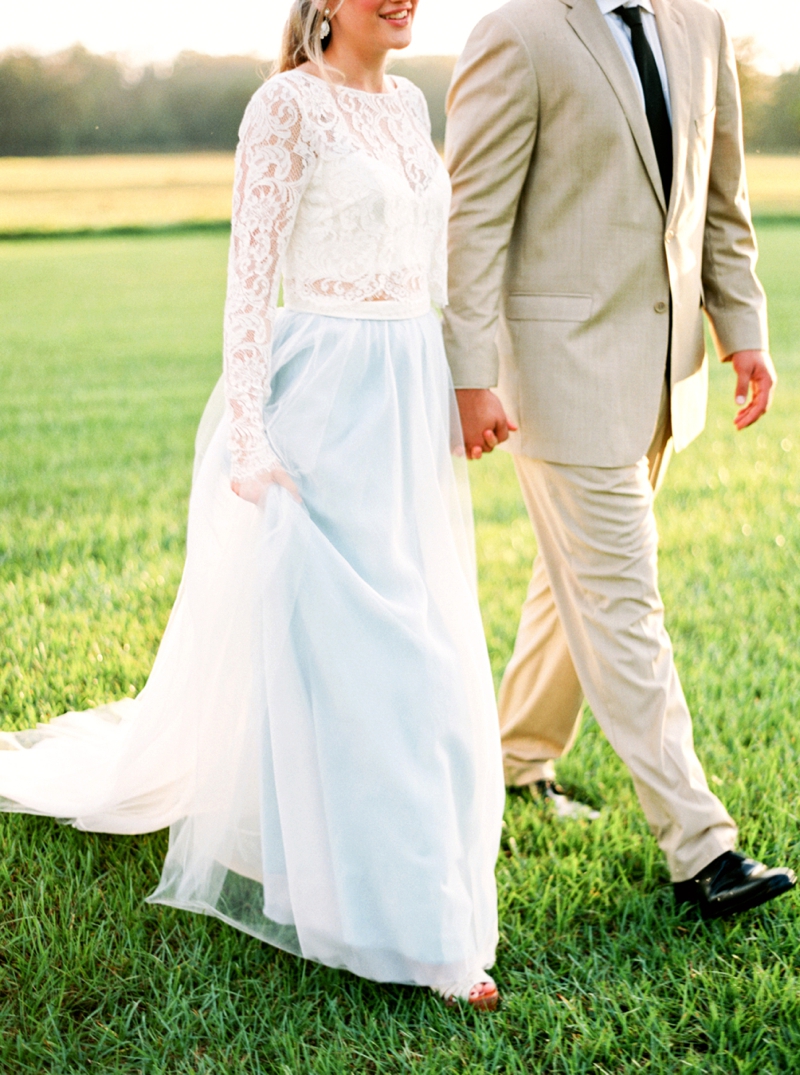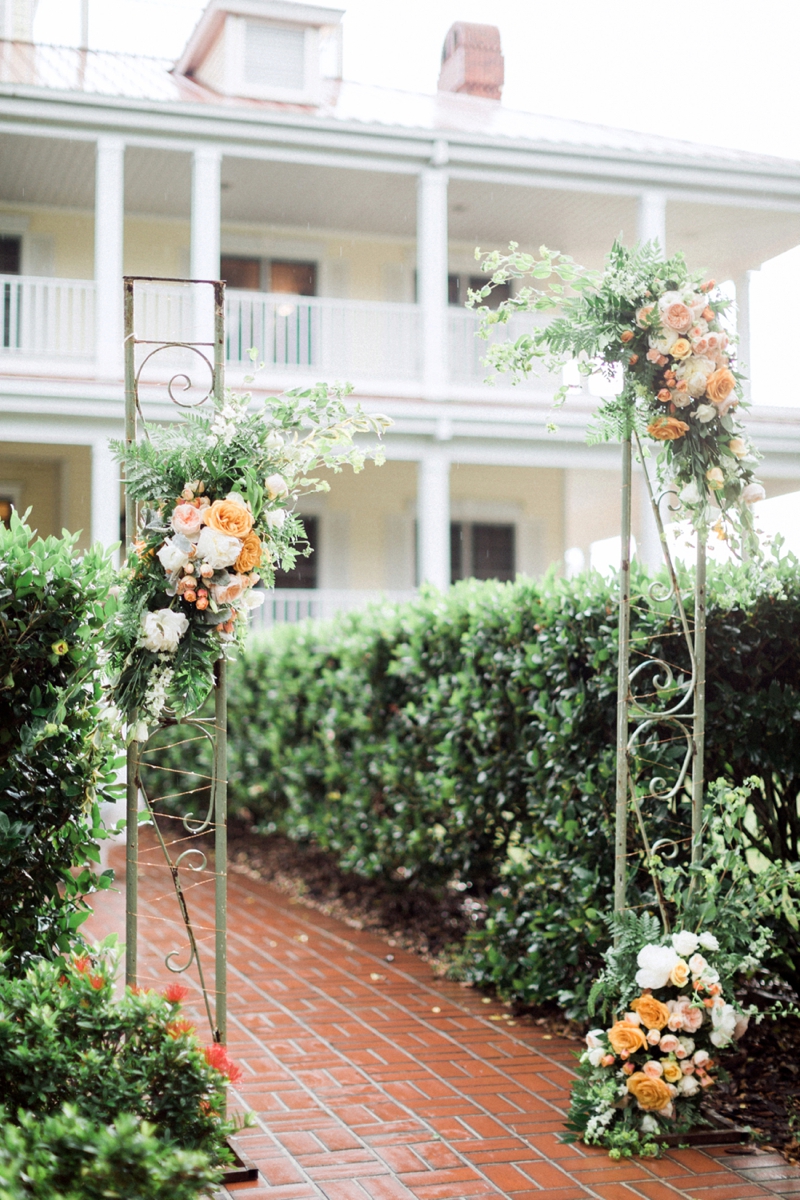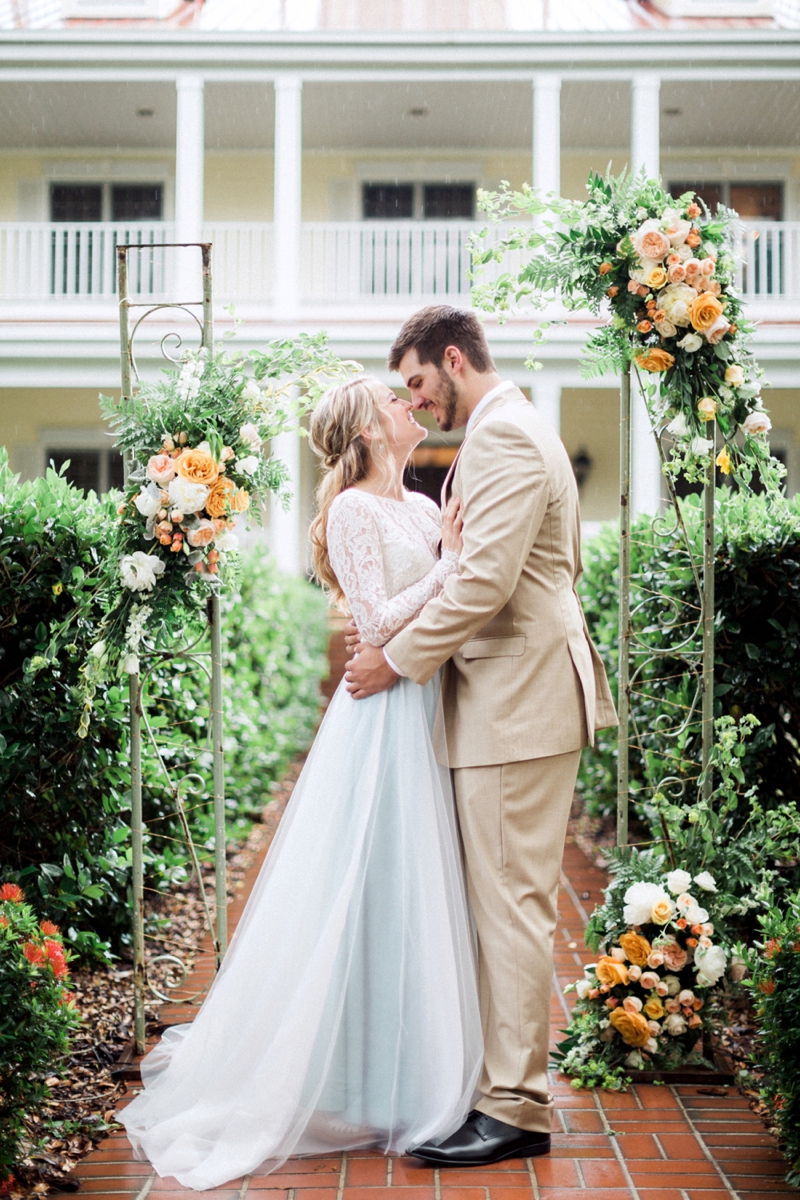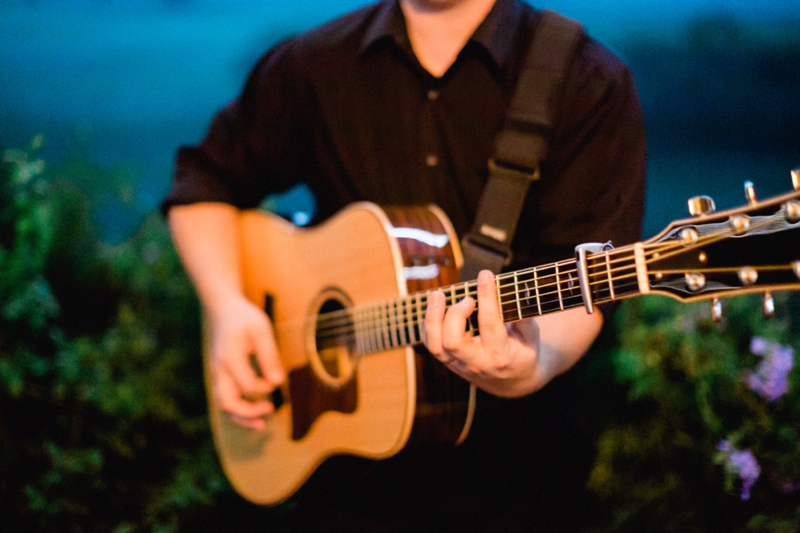 The Brian Sutherland Band and The Fancy Booth provided so much fun for the attendees after dinner- and we could not have asked for more from our 2015 celebration. We are so grateful that Hunter Ryan Photography & Rad Red Creative were there to capture it.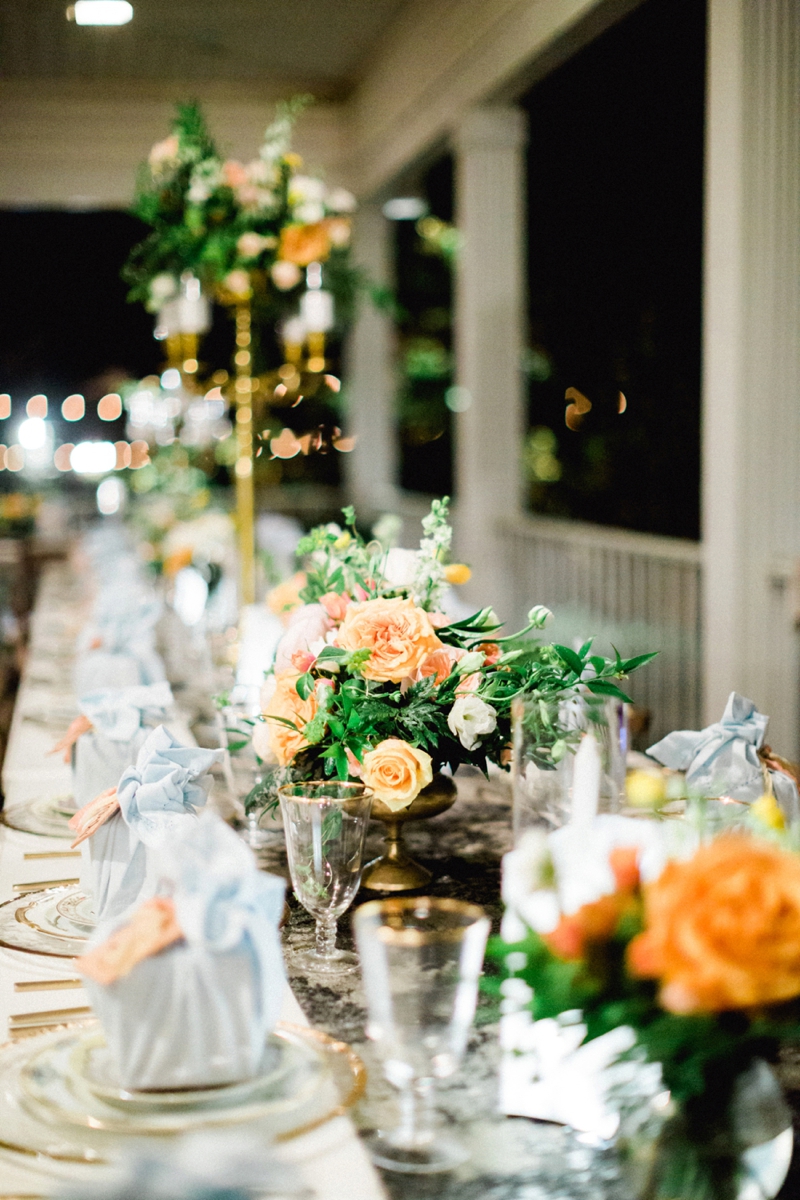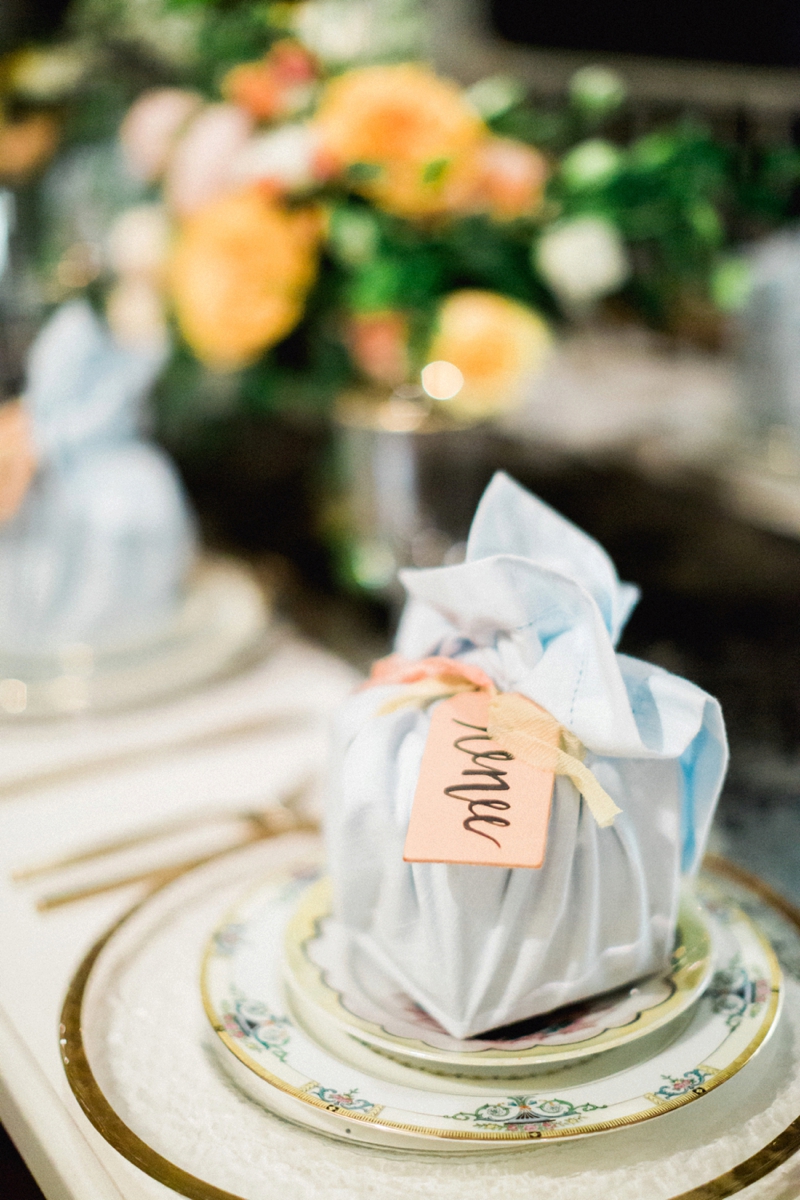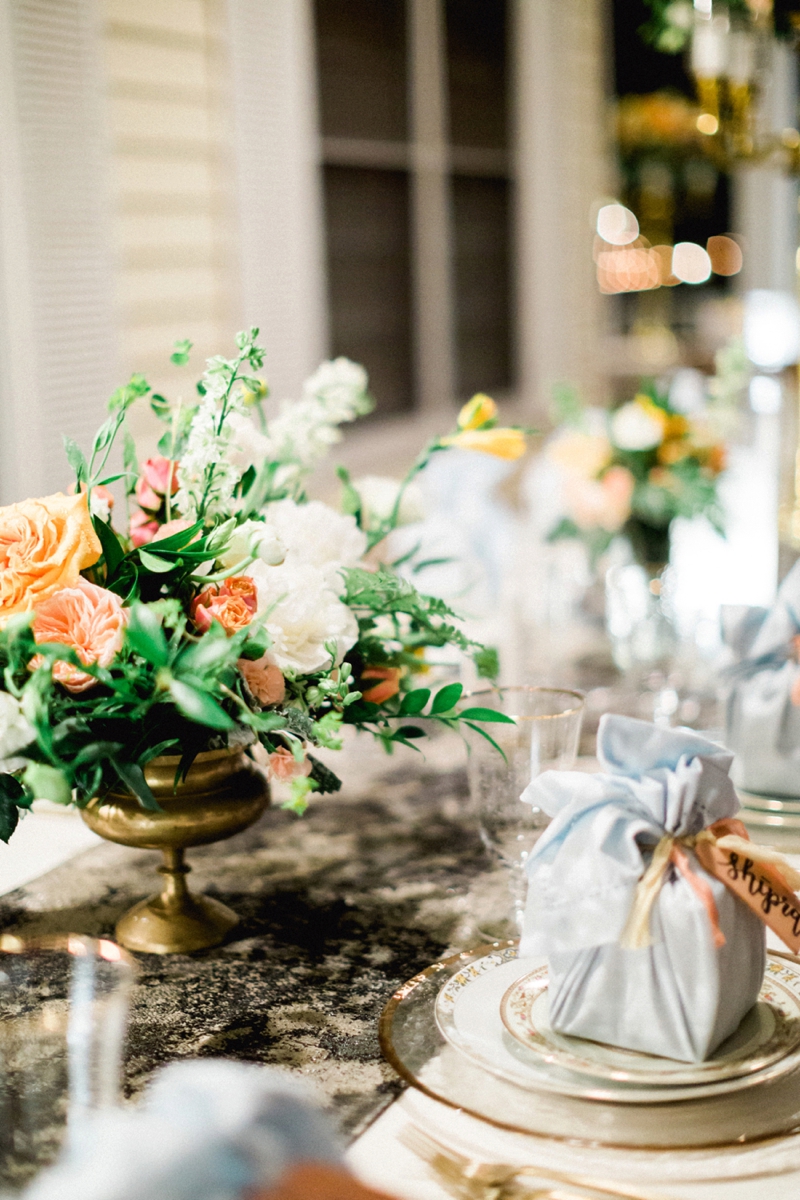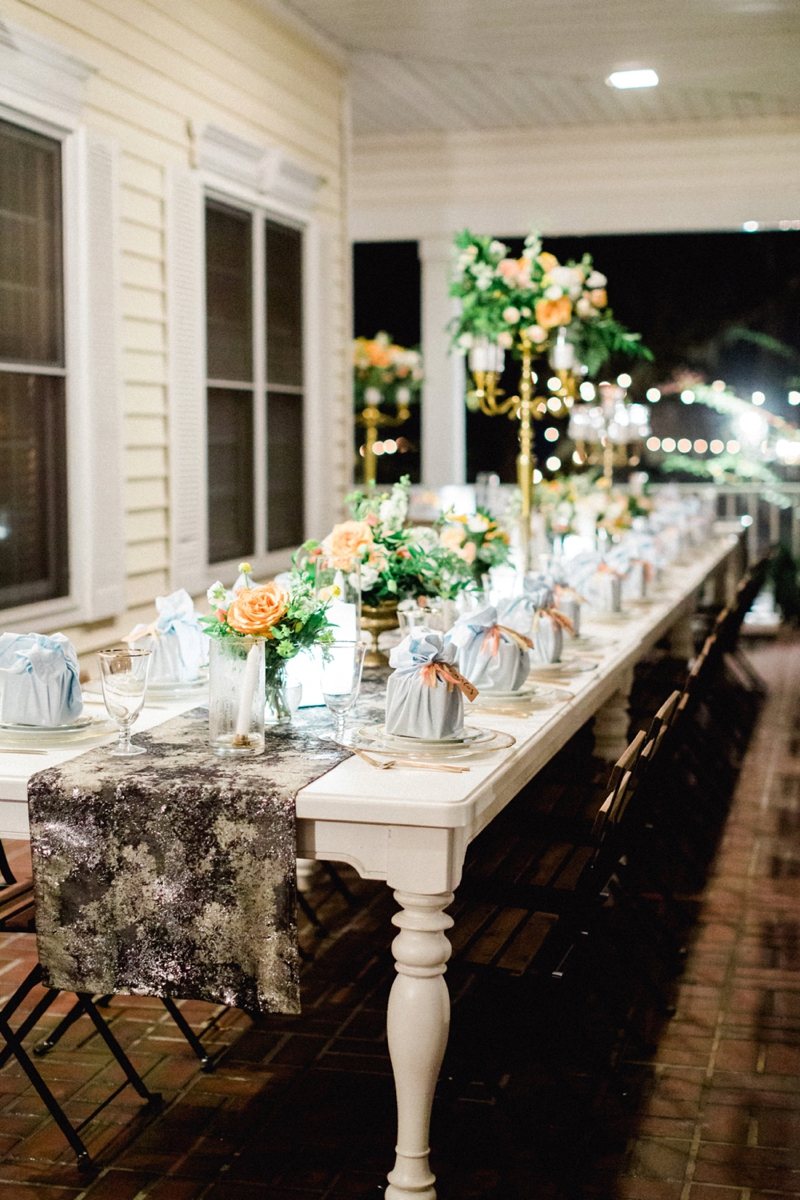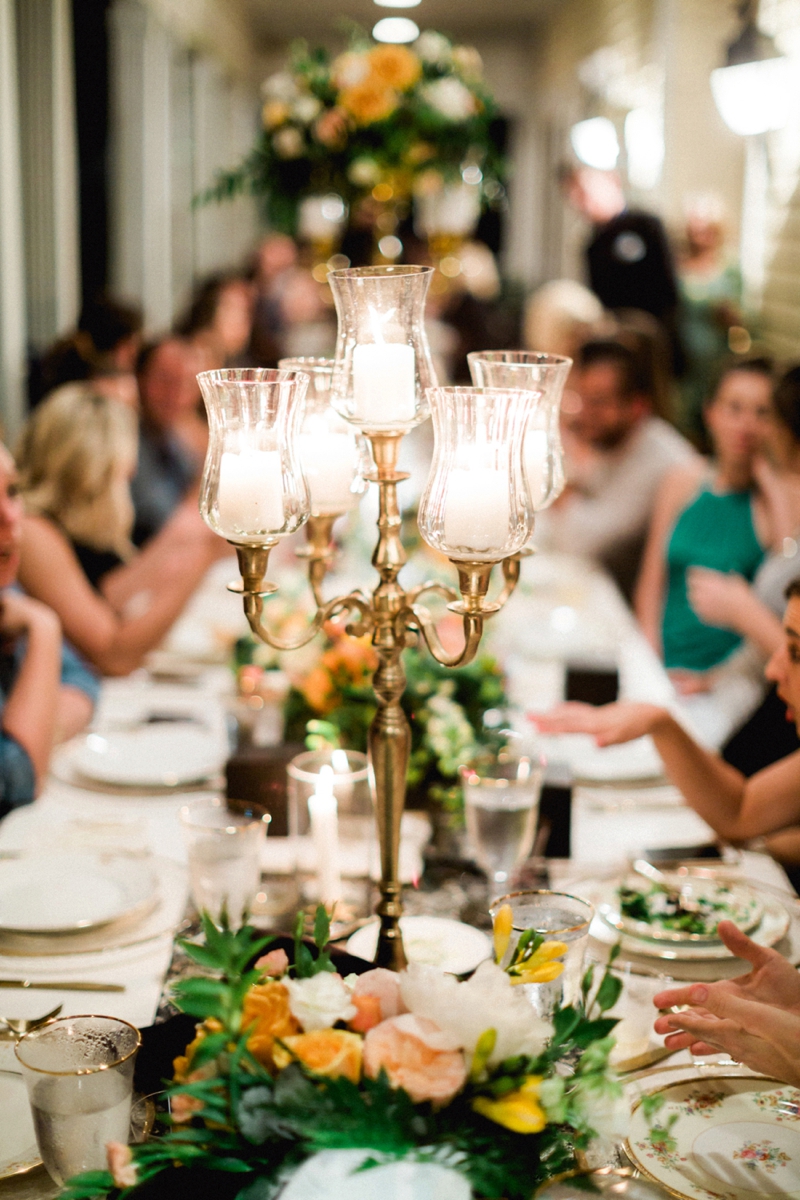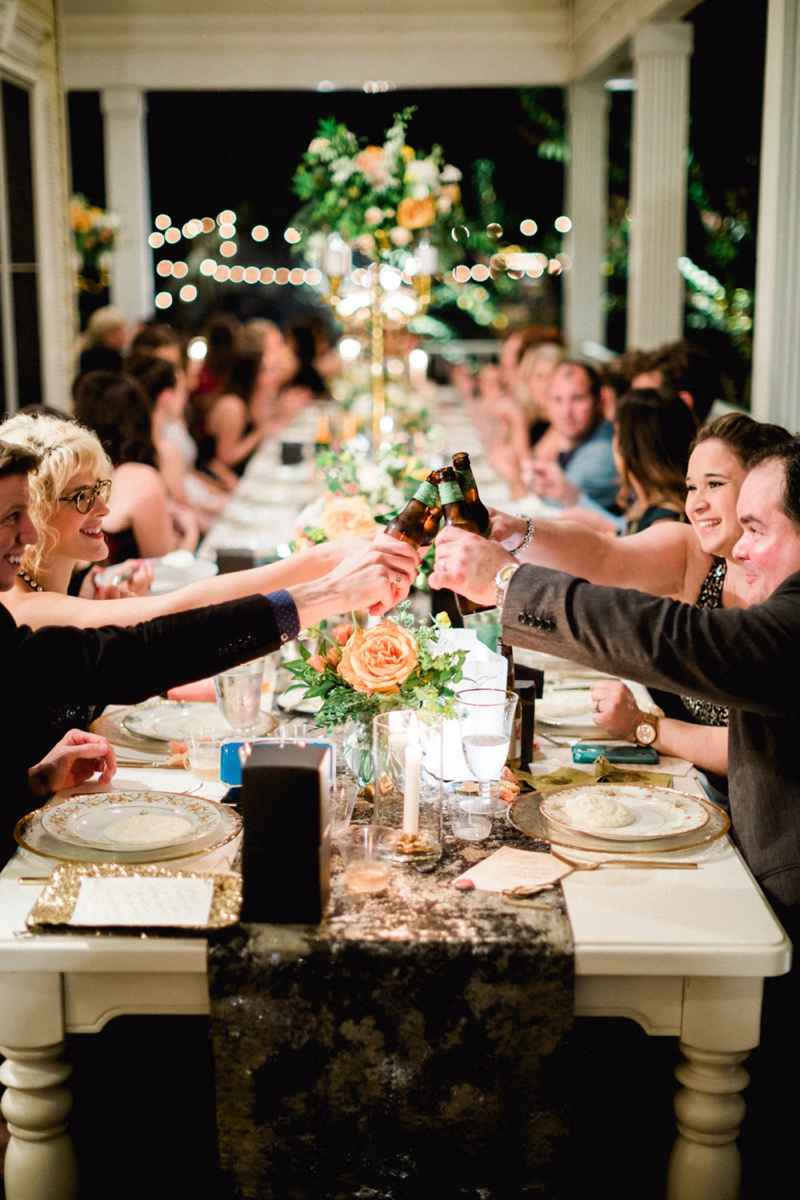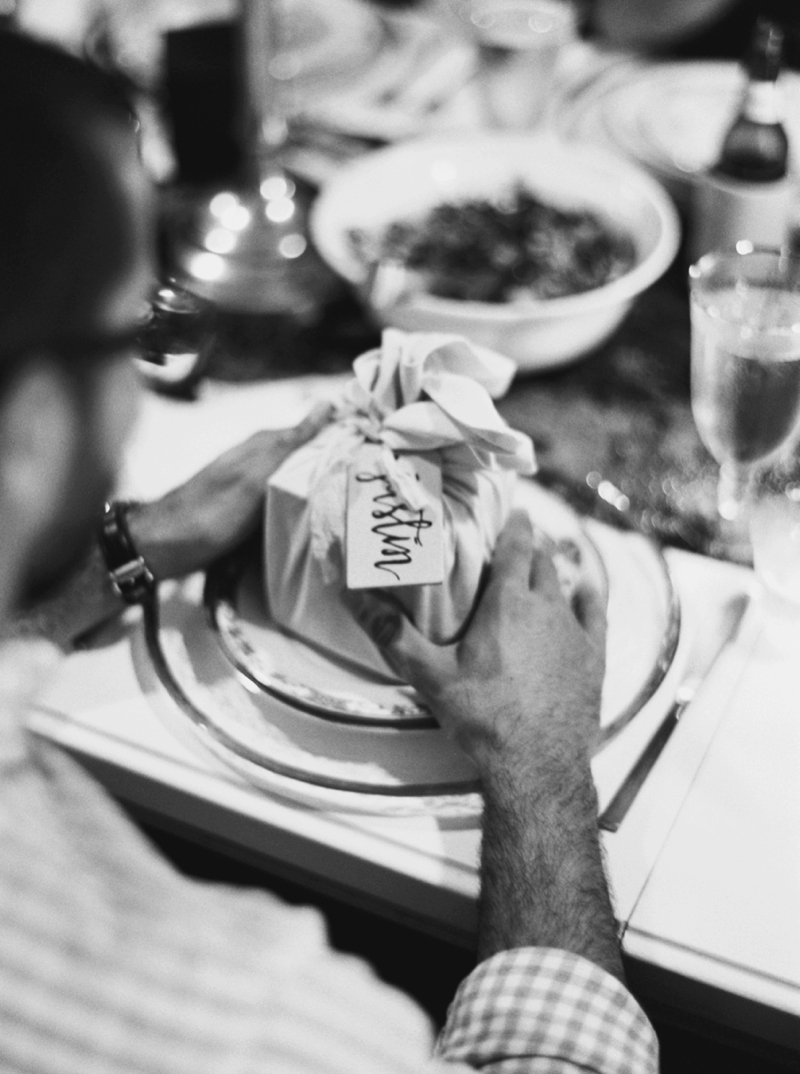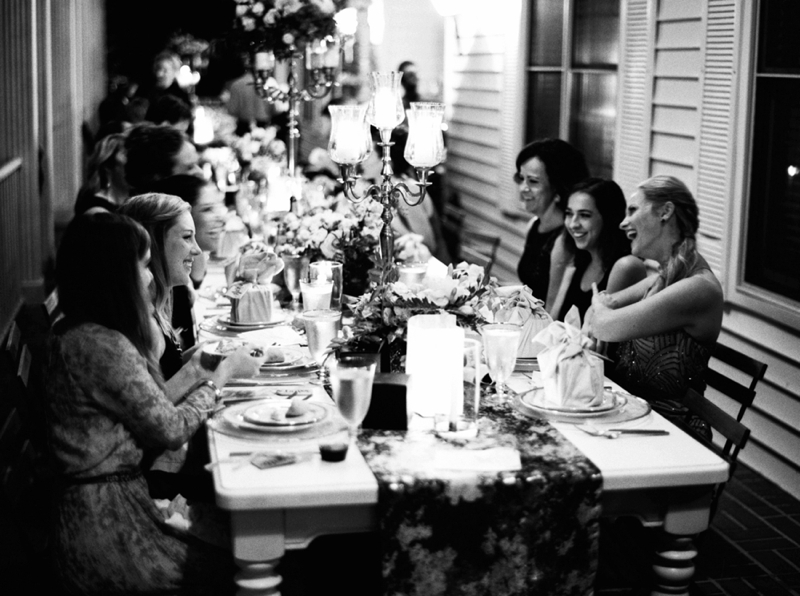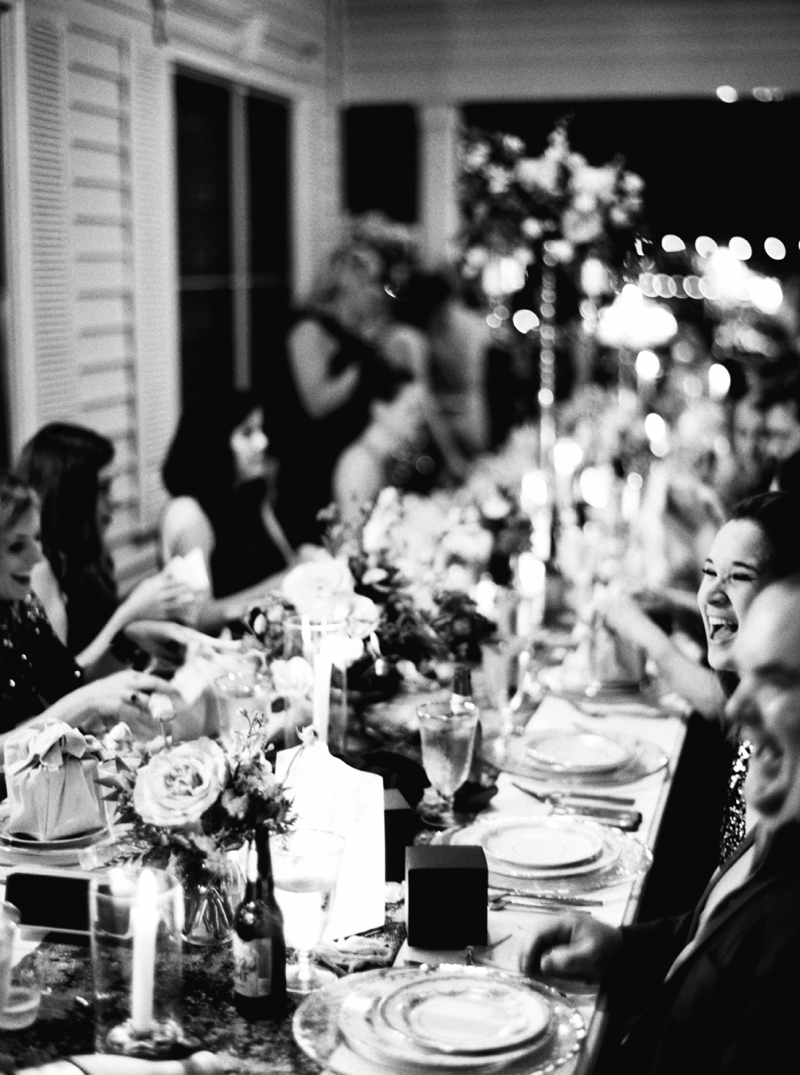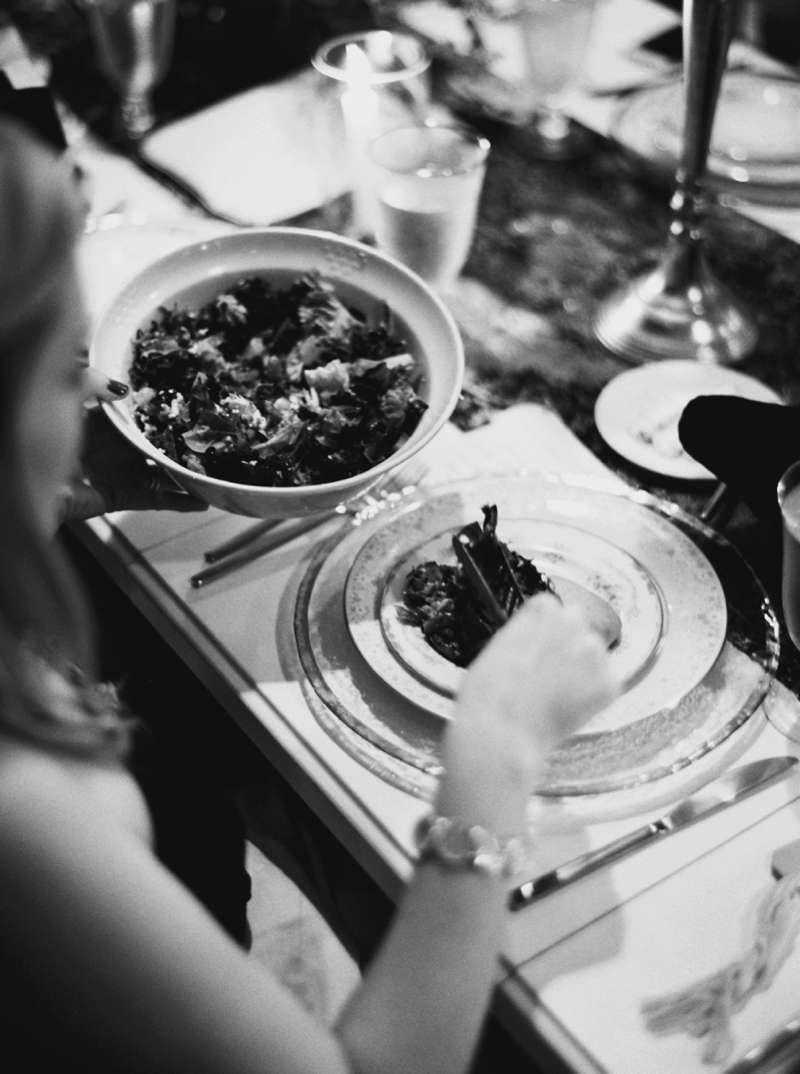 As always, we hosted a family style meal- our #starlitsupper signature. Good Food Catering served delicious food and the conversation flowed effortlessly. The menu items were beautifully scripted on the stunning custom luminaries. Hands on Sweets provided the cake that was taller than my assistants, and positively scrumptious. We loved that A Cow Named Moo served up their liquor-infused gourmet ice cream sandwiches as a late night snack.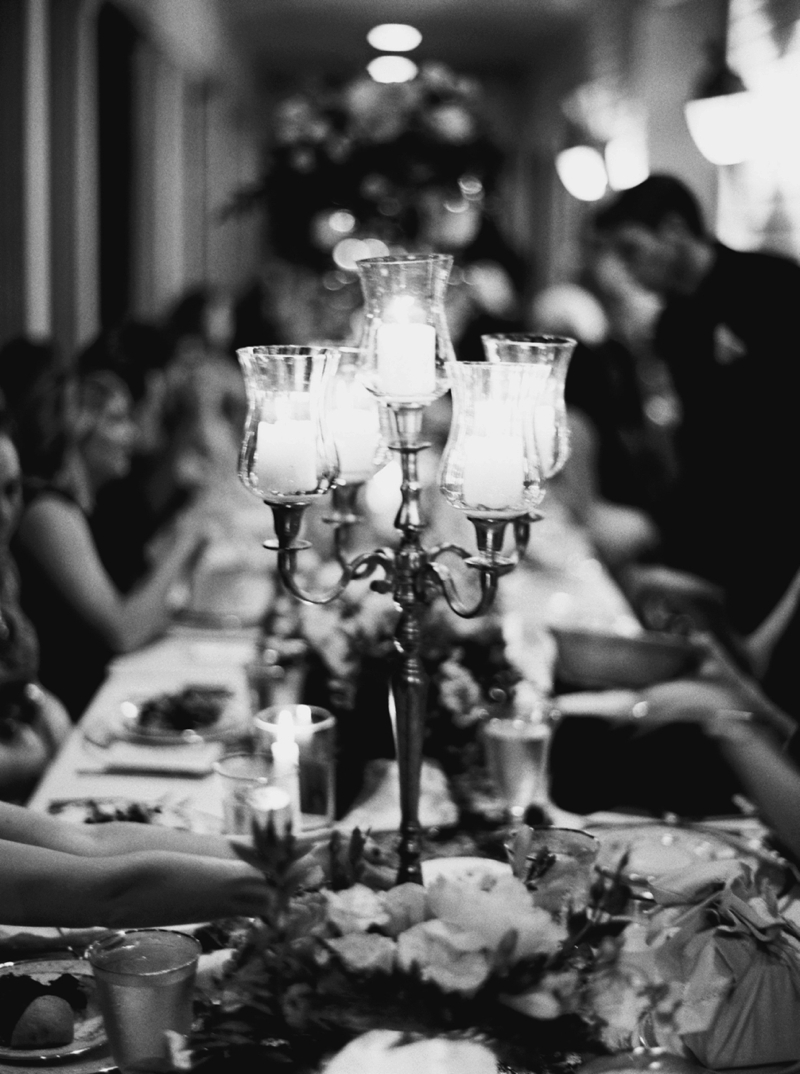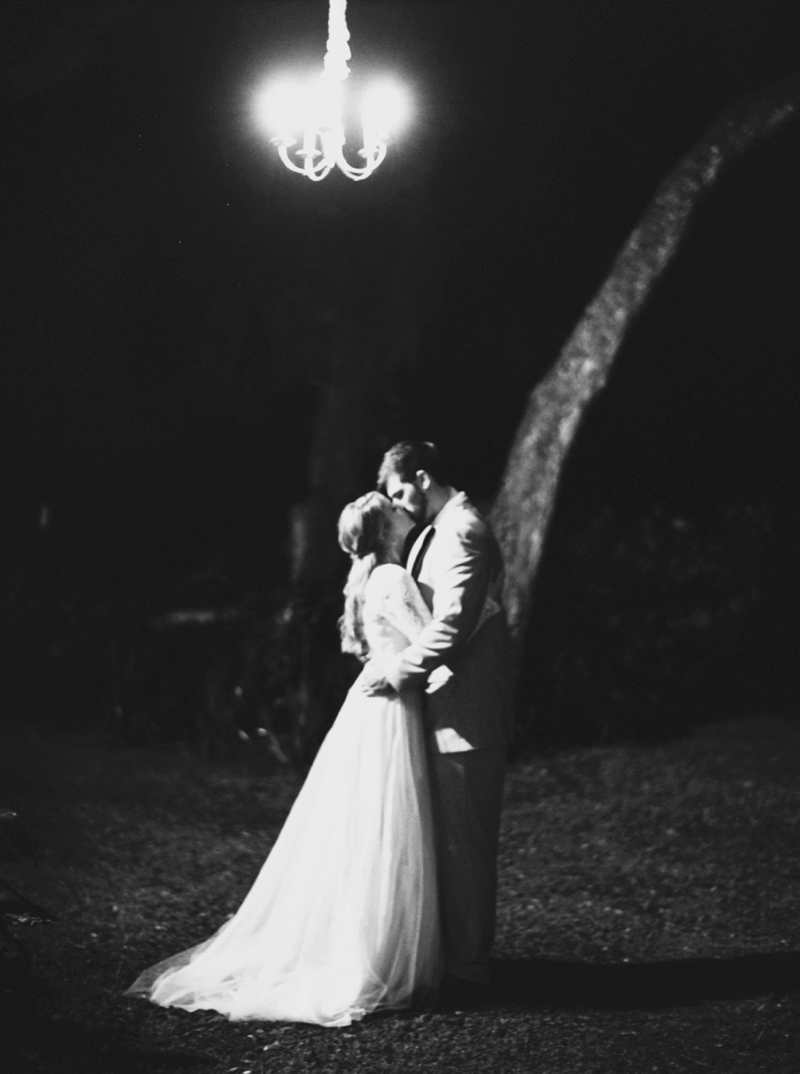 And of course the evening wouldn't be complete without it all documented on film, and Rad Red Creative captured it all beautifully…
If you read any of our Instagram posts from that day, or have a keen eye, you'd know just how truly complex Starlit Supper was this year. We had over 30 vendors who helped reset the entire event in less than 1.5 hours after a monsoon hit the ranch that day. Lauren and I both could not be more grateful for each and every hand who made that porch dinner one of the best nights of our lives.
Starlit Supper is always one of the best days of the year, and this beautiful evening you just witnessed was no different. This evening was even more wonderful than others though, as the importance of an experienced, thoughtful, amazing vendor team was reinforced for me. Since the Florida weather decided it didn't want to cooperate, and we had to relocate all 12 (completely set) tables under cover in the span of 1.5 hours. It was no easy feat. We enlisted the help of husbands, catering staff, and even the hair and makeup artists pitched in to help. Starlit Supper is usually always a beautiful display of the event industry, but on this day our team took things a step further by displaying true community and compassion. It was a beautiful, wonderful thing to experience (after all the stress of course), and Laura and I are so incredibly thankful for each and every vendor who helped us to make the 4th Annual Starlit Supper happen!
Vendors who made it all happen…
The following two tabs change content below.
Lauren Grove is the editor and owner of Every Last Detail. A clueless bride-turned-wedding planner, Lauren uses her experiences and knowledge to educate and inspire brides all over the world.