I am absolutely loving every stunning detail of this mint and peach wedding! From the beautiful garden setting, to pretty pastel macarons at each placesetting, love and romance is everywhere, and Hunter Ryan Photo captured it perfectly.  The lovely bride Kate is here with us today sharing insight about her wedding planning experience: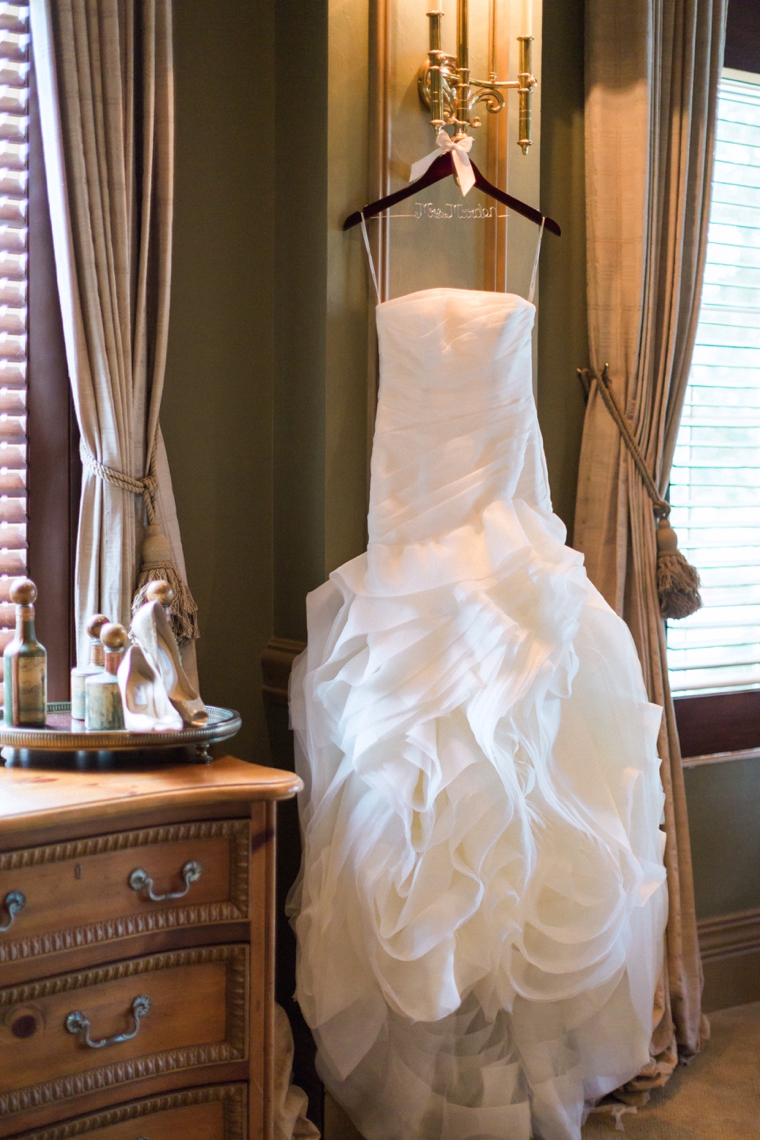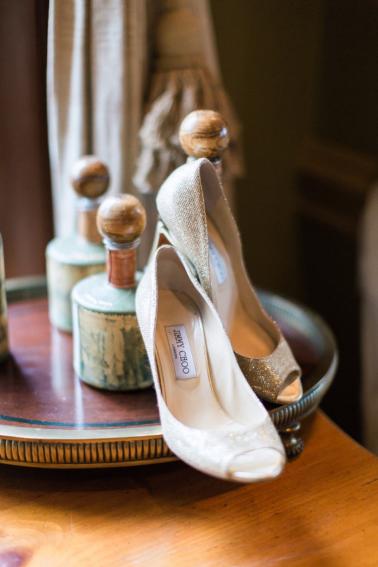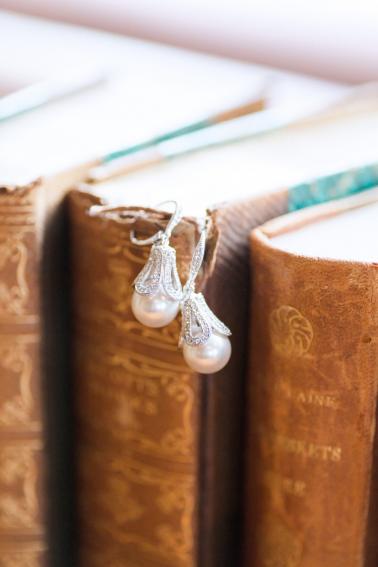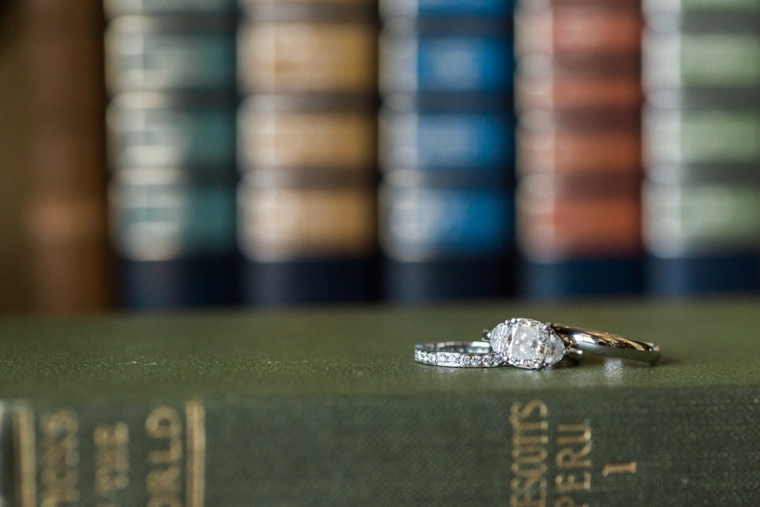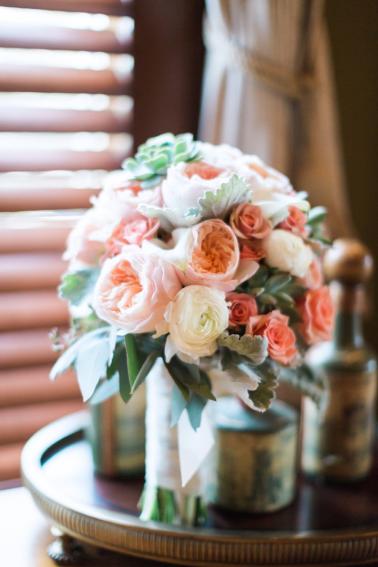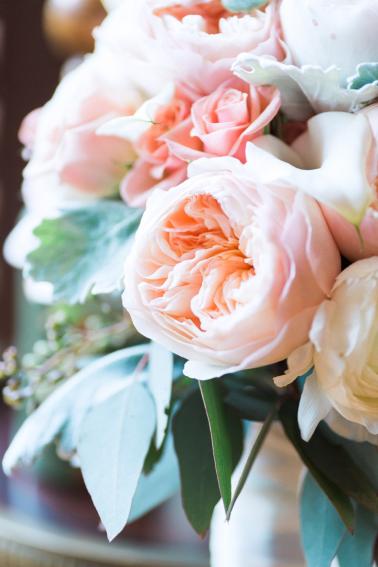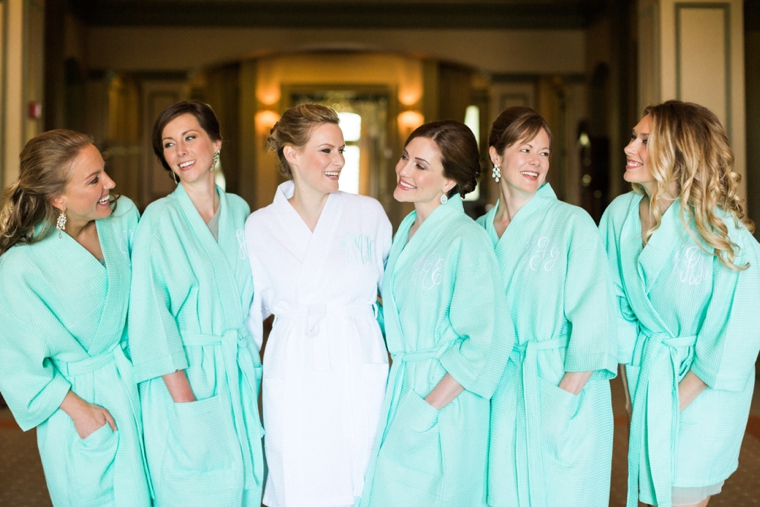 What (or who) helped you most in your planning process and/or on your wedding day?
Pinterest for inspiration. Our amazing photographers (Hunter Ryan Photo – check them out!) for helping us be realistic about timeline, which kept the day stress free (and for amazing photos!) My mom and dad, who tireless assembled frames for table numbers, hotel gift bags, plastic boxes for favors, and a million other little last minute errands to make the weekend amazing. That said, all of our vendors were incredible and made for a smooth and fun planning process and wedding day.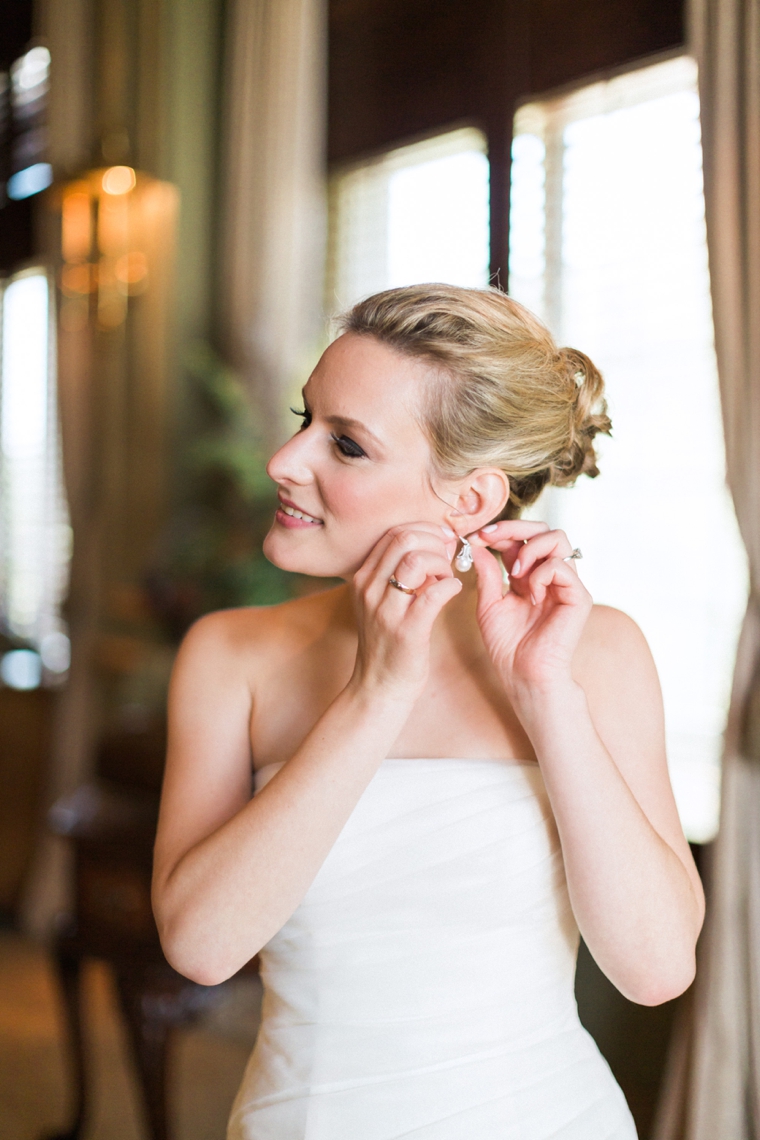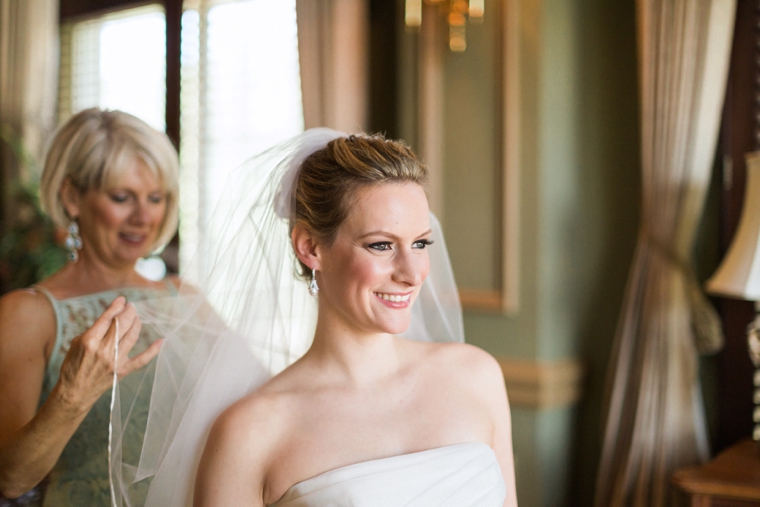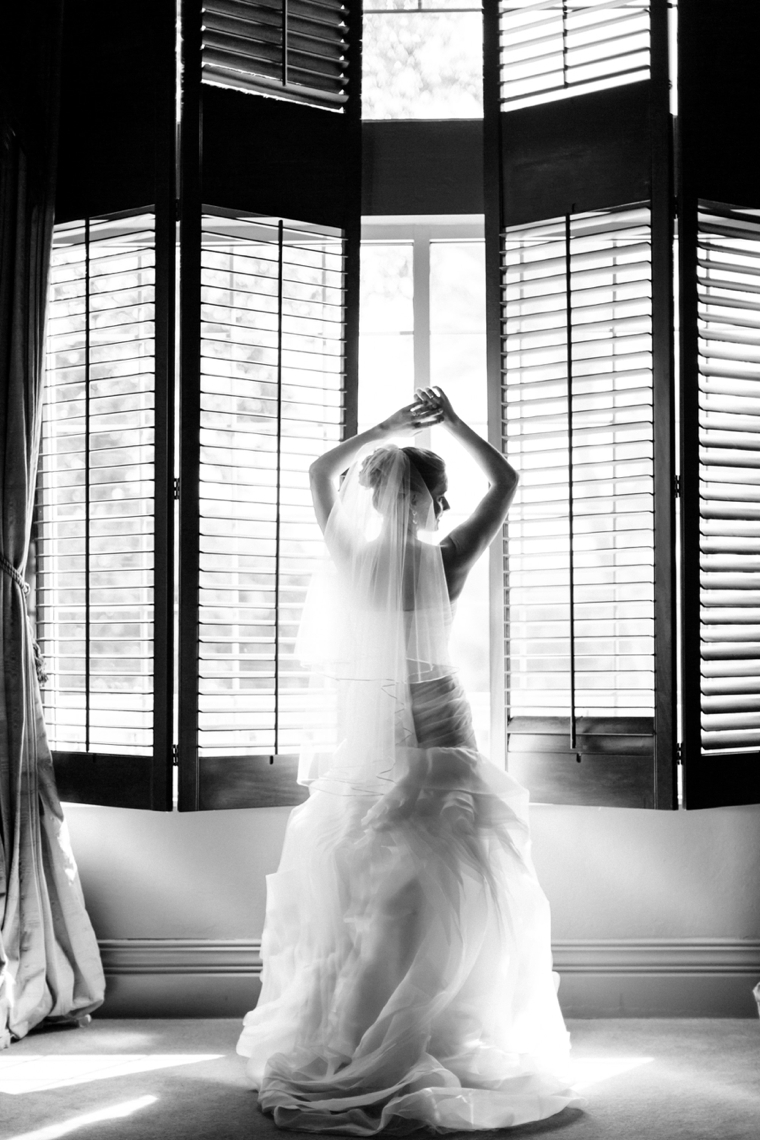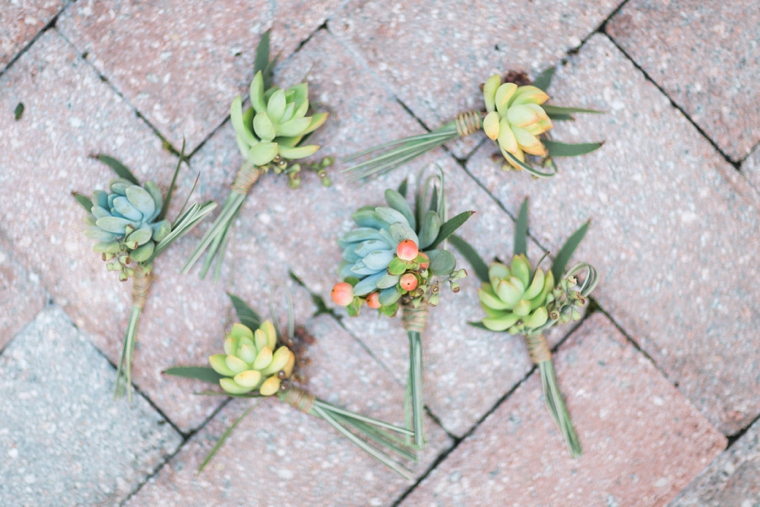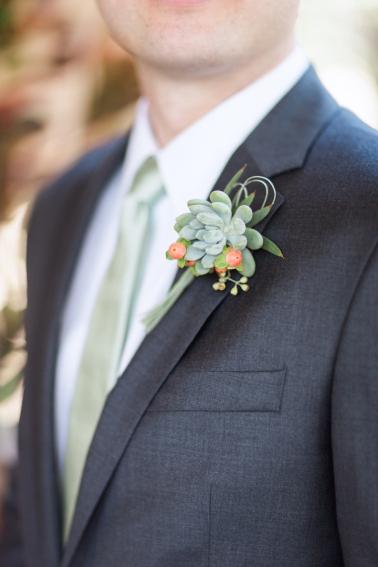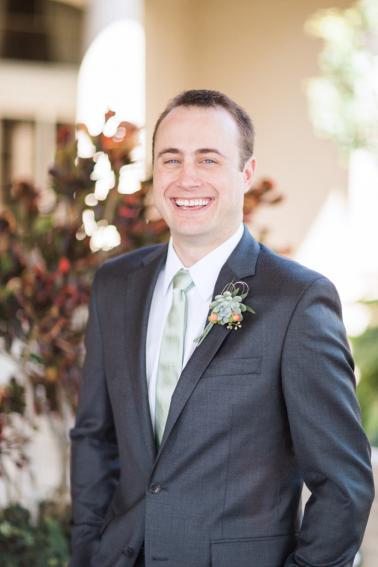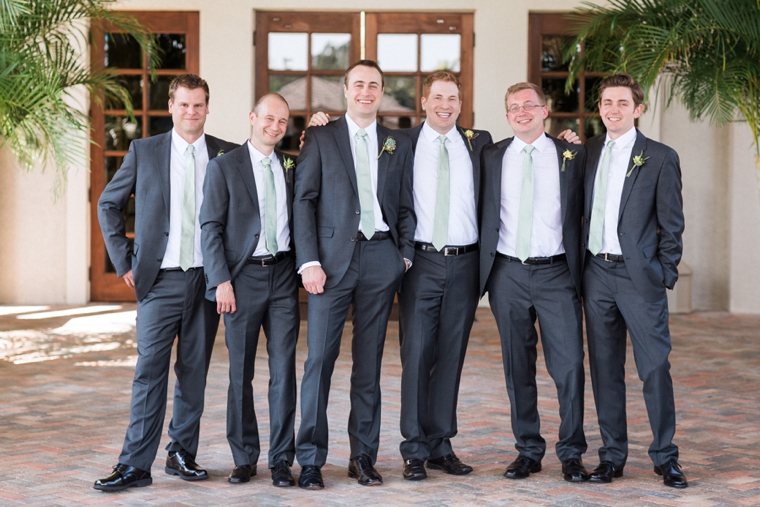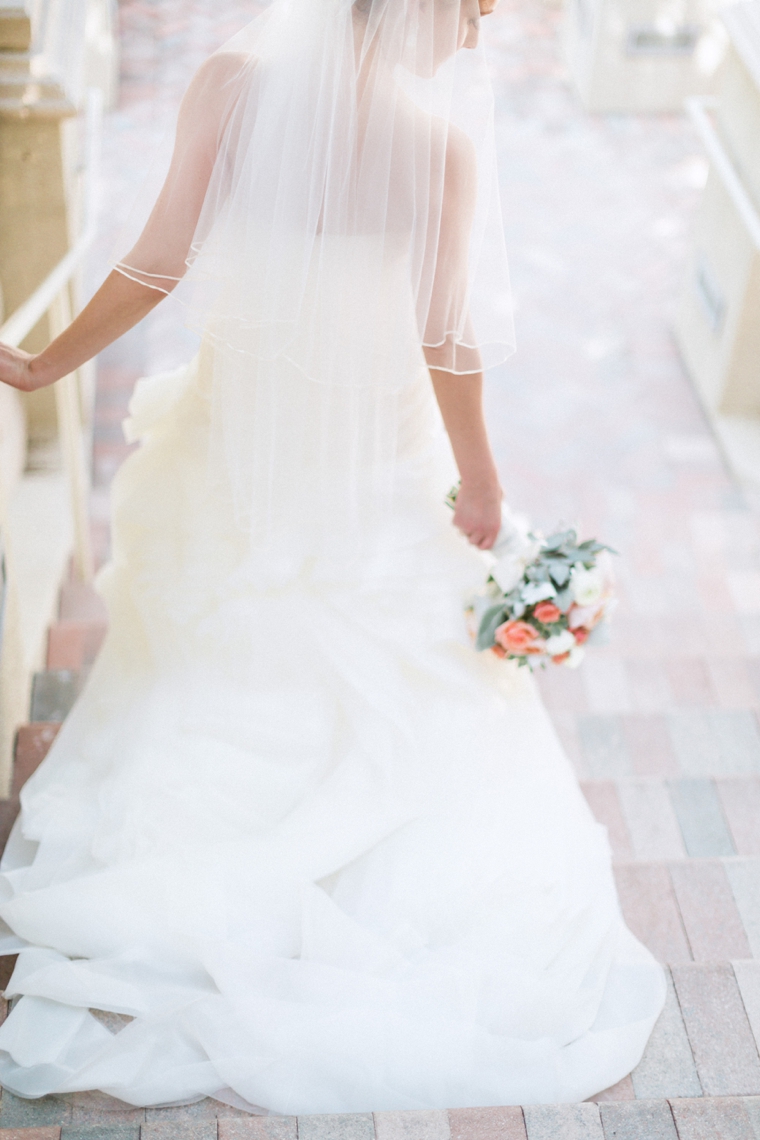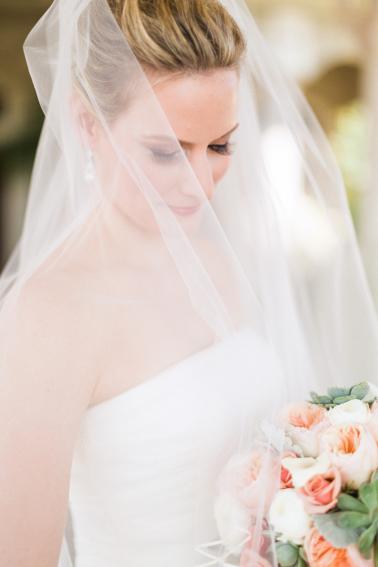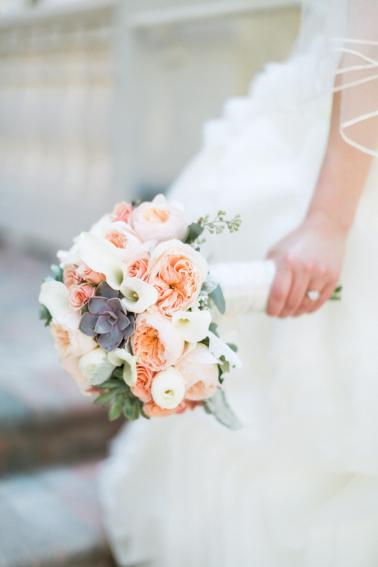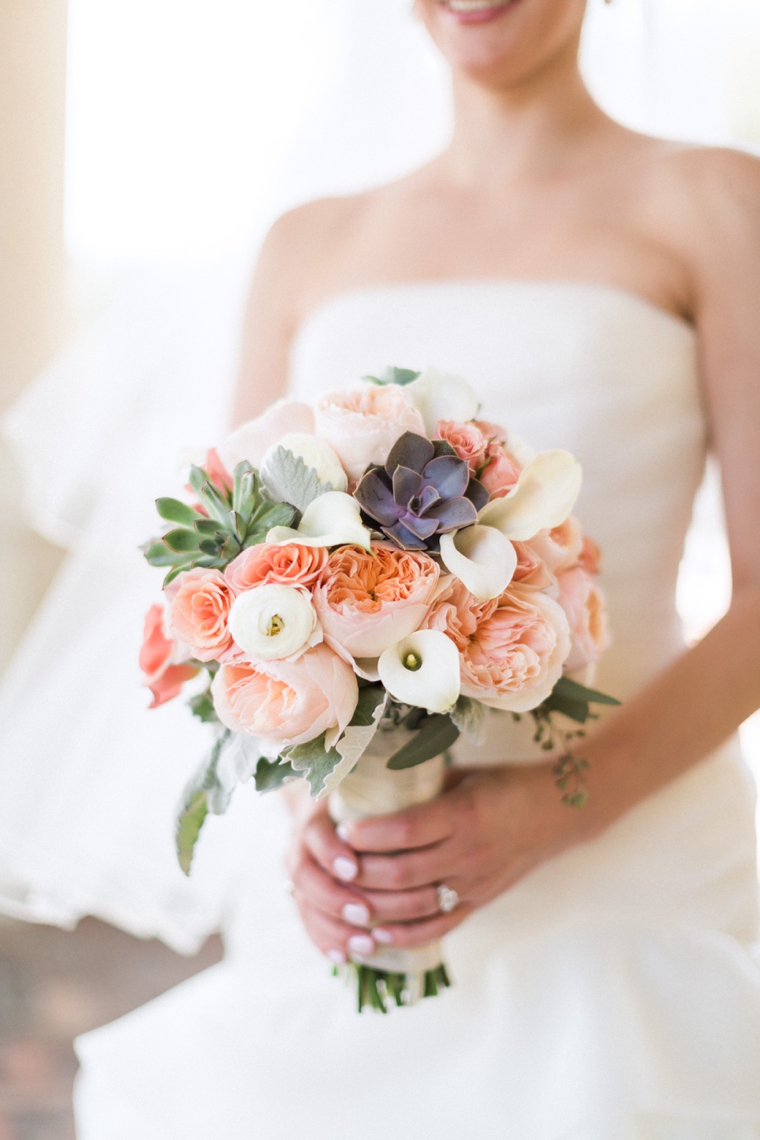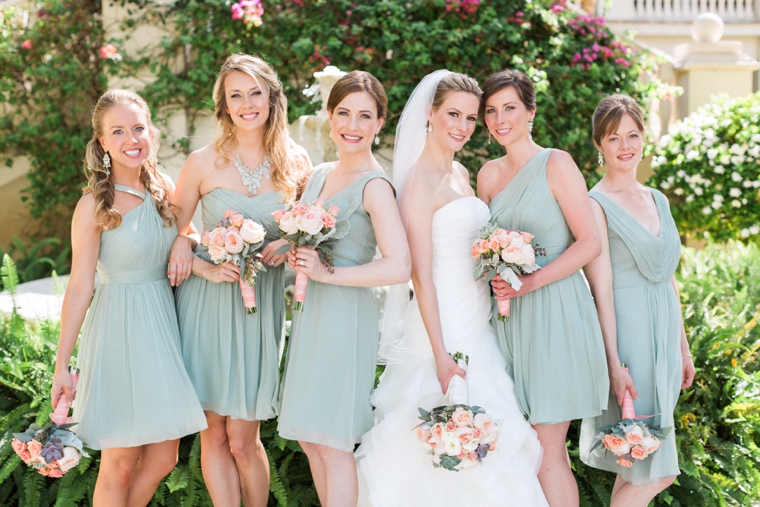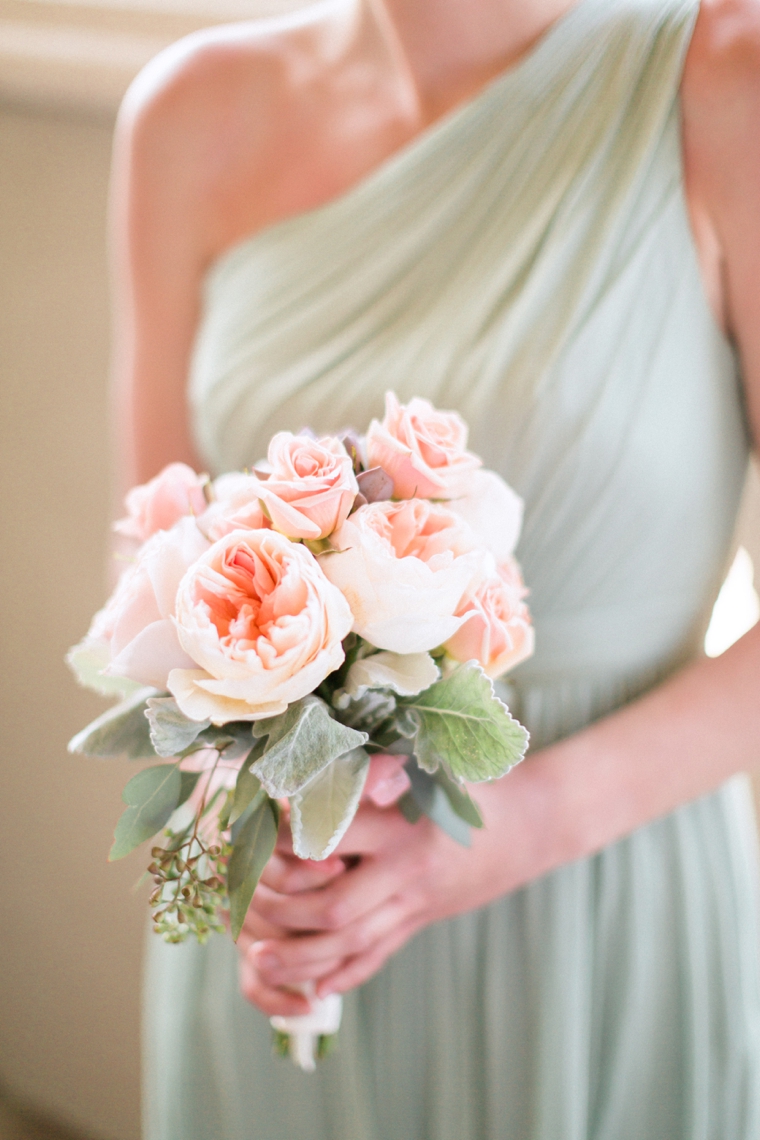 What was the most important thing to you when deciding who to work with for your wedding?
Not driving ourselves crazy!  We were determined not to go nuts and get stressed out over everything.  Otherwise, we picked people whose overall sensibilities seemed to match ours.  For instance, we knew we couldn't judge a florist based on whether or not we liked all of the floral arrangements they had ever done – if a client wants a bizarre color scheme they have to do that for them whether that's what they would have chosen or not, but we found a florist whose work we thought looked beautiful even when the client's colors/themes weren't ones we would have ever chosen.  We felt like the taste level was evident in how he interpreted their themes.  We also wanted vendors whom we didn't feel would be pushy and try to lead us out of our comfort zone or guilt trip us into doing things "their way" or overspending.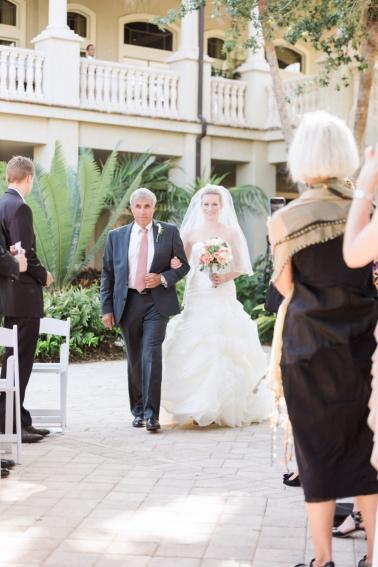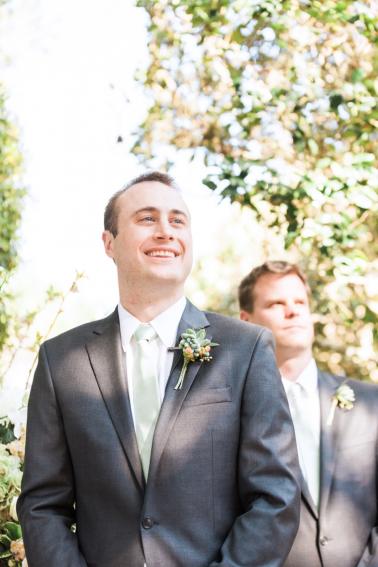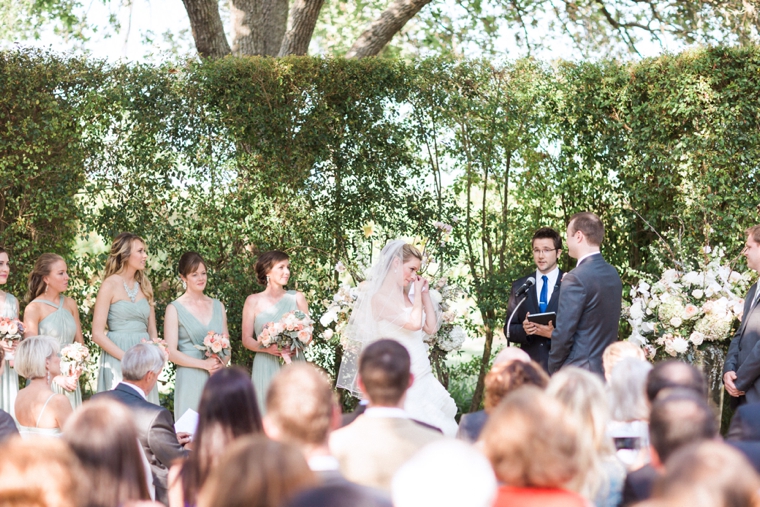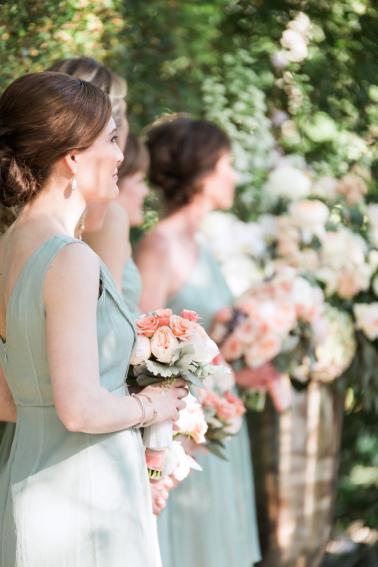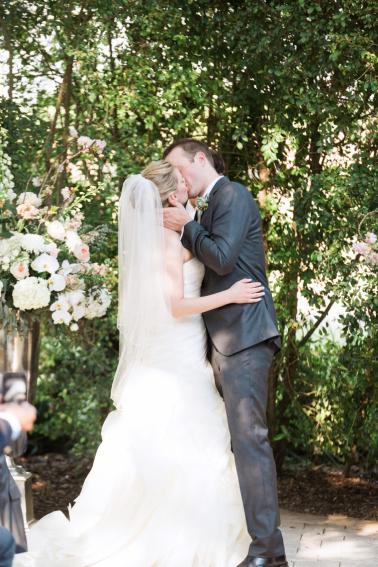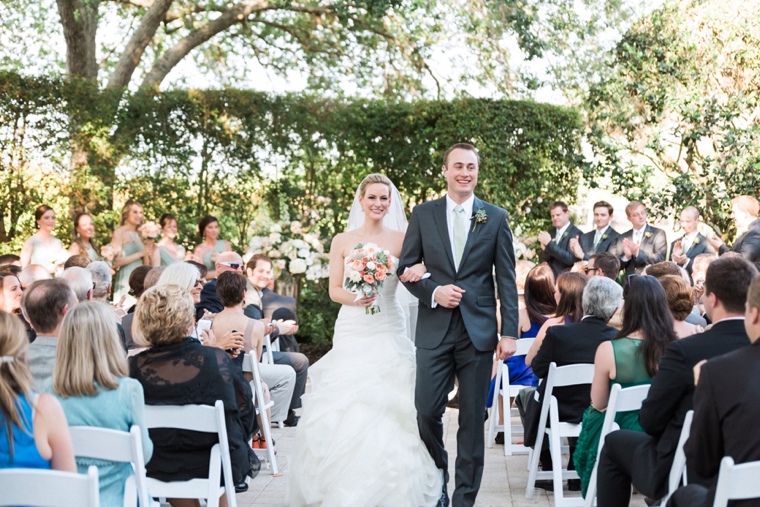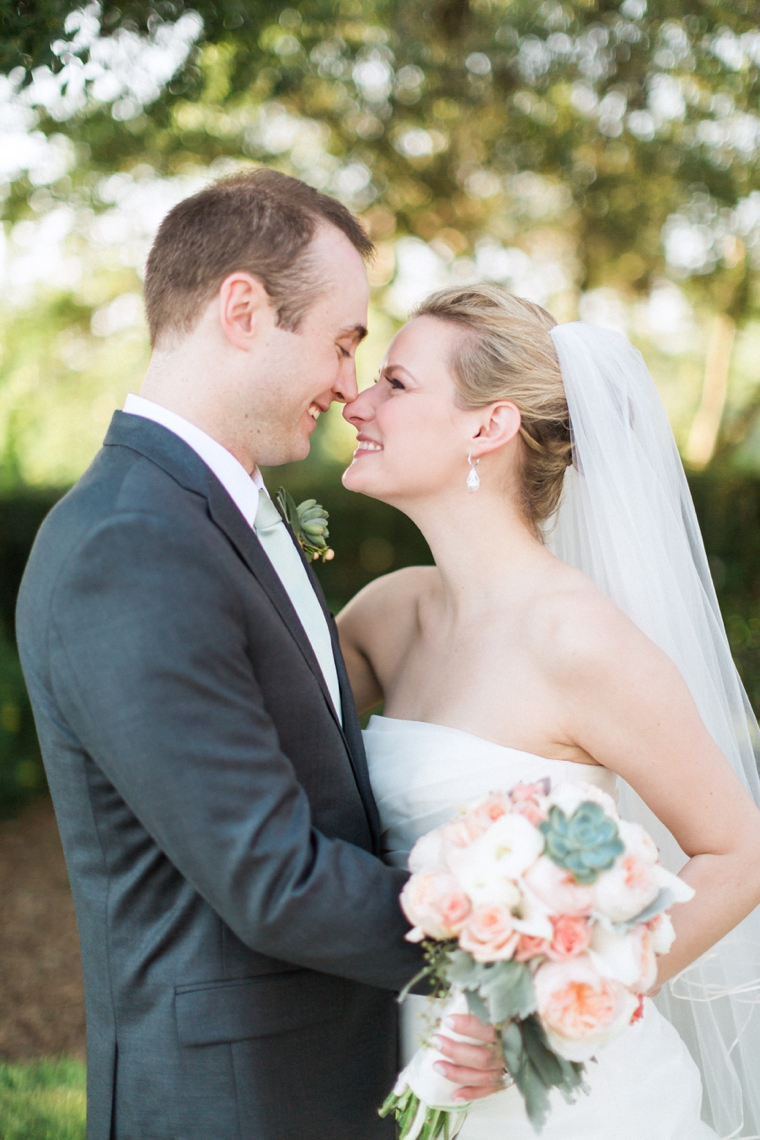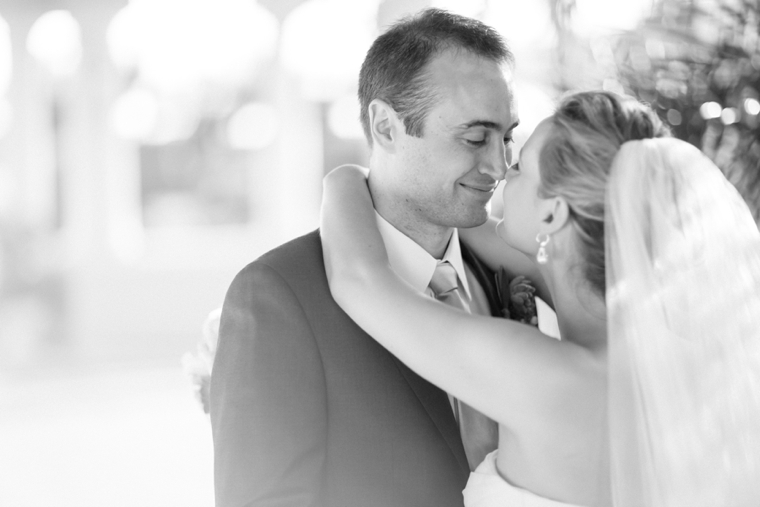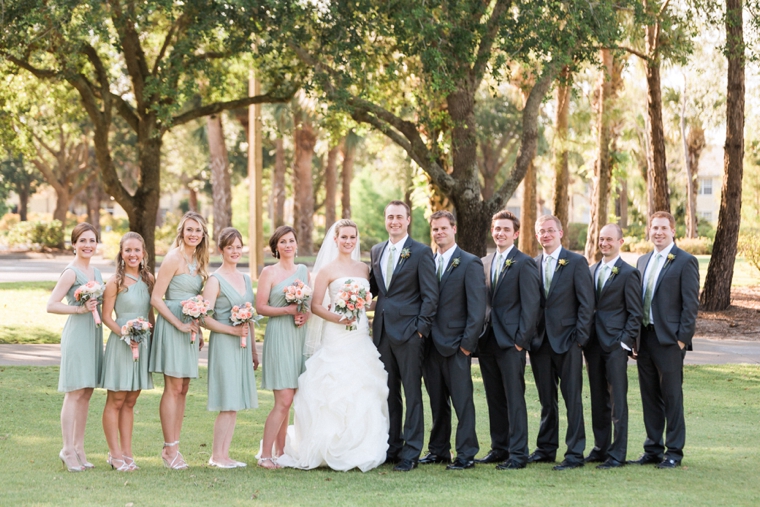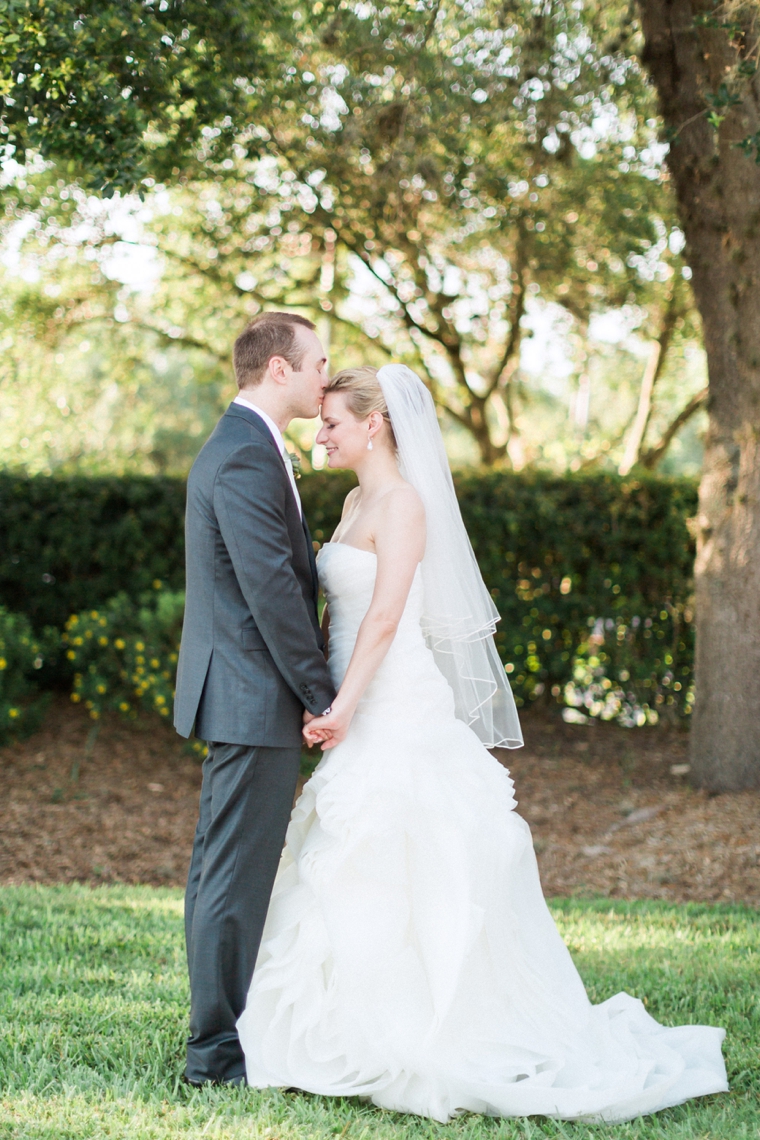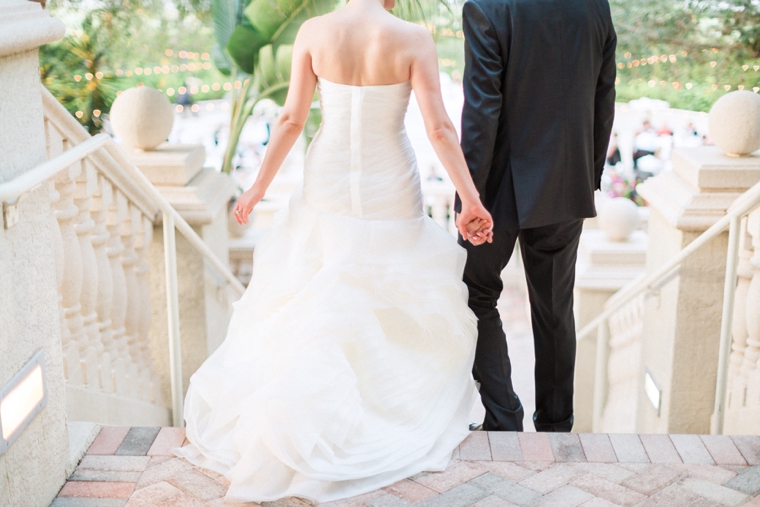 What was your inspiration for your wedding details and/or design?
Design-wise, we had a stunning venue that was the perfect stage for a spring garden wedding, and most of our guests were hitting sunny Florida after months in a crummy winter, so we tried to match the light, pretty feel of spring.  We found some pretty flowers on Pinterest as inspiration for a color theme, and then tried to keep the rest simple.  No need compete with the pretty setting.  Detail wise, we tried to keep it fun and light hearted, but without being too "silly" or "goofy" so that it still felt romantic.  We went for readings and activities that were sentimental but also fun.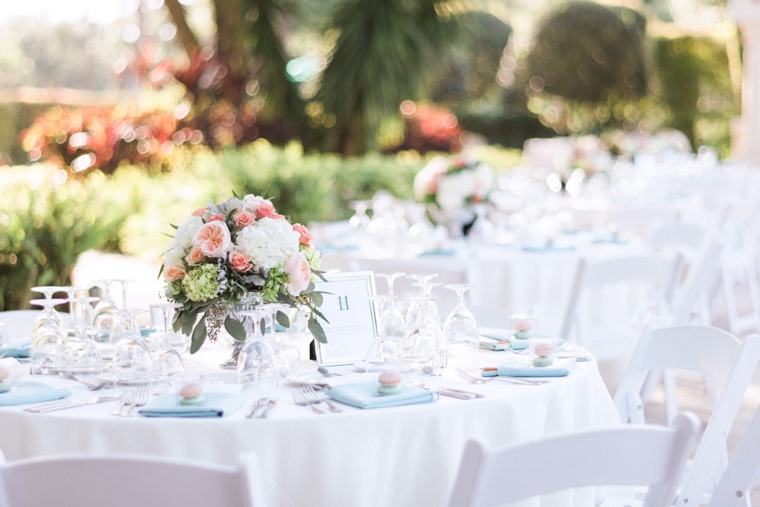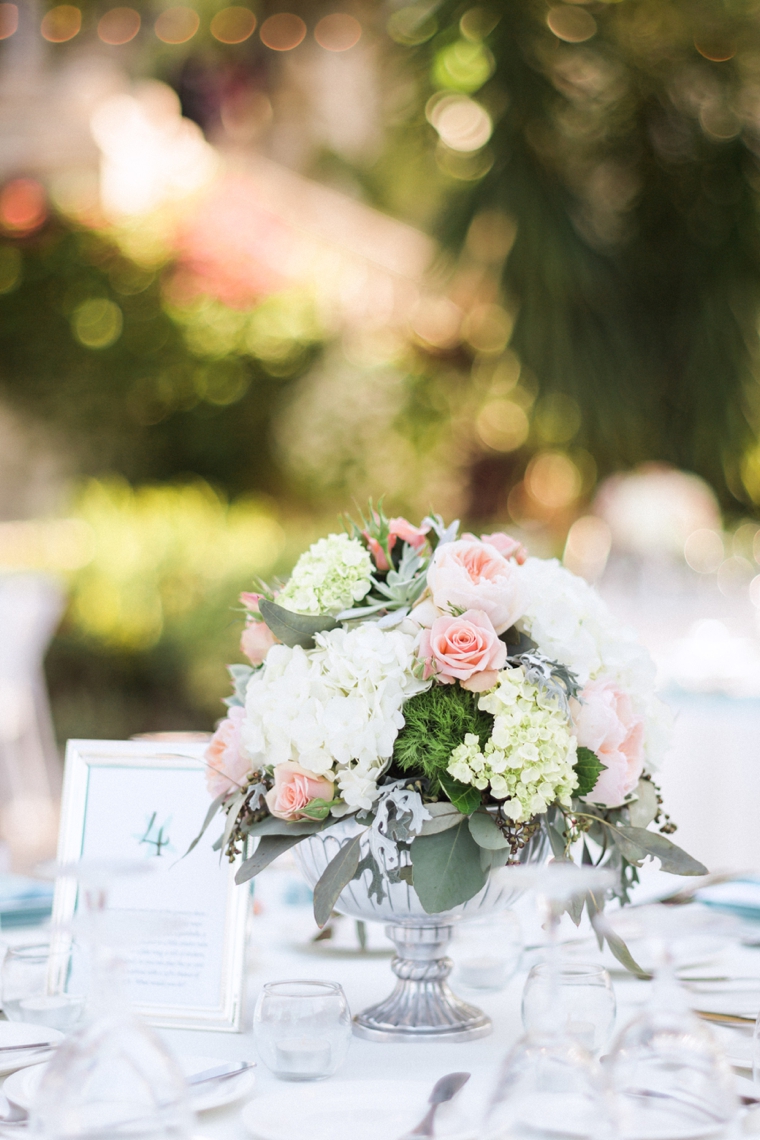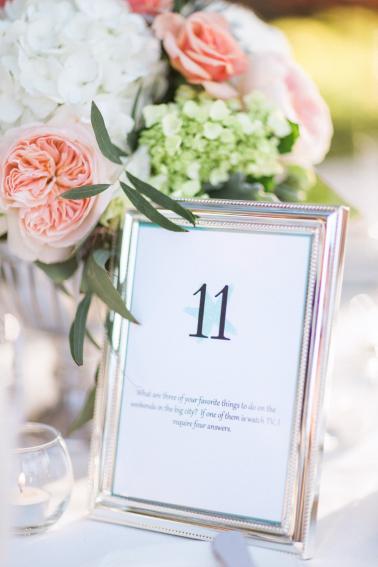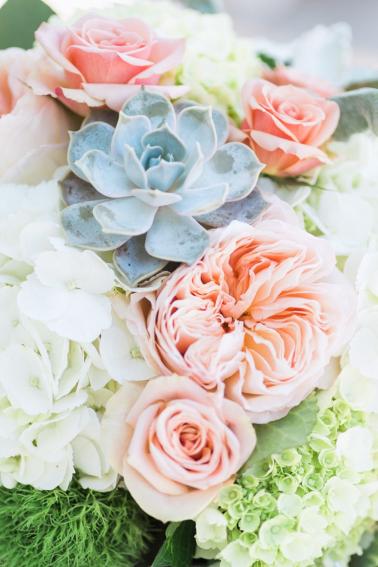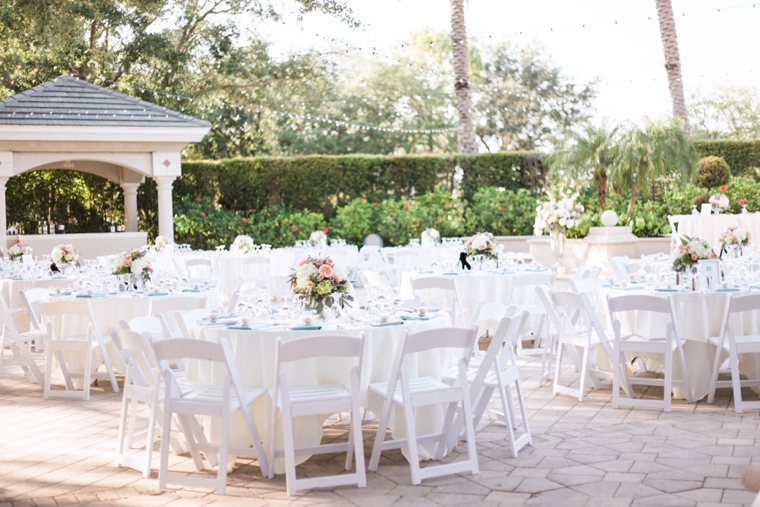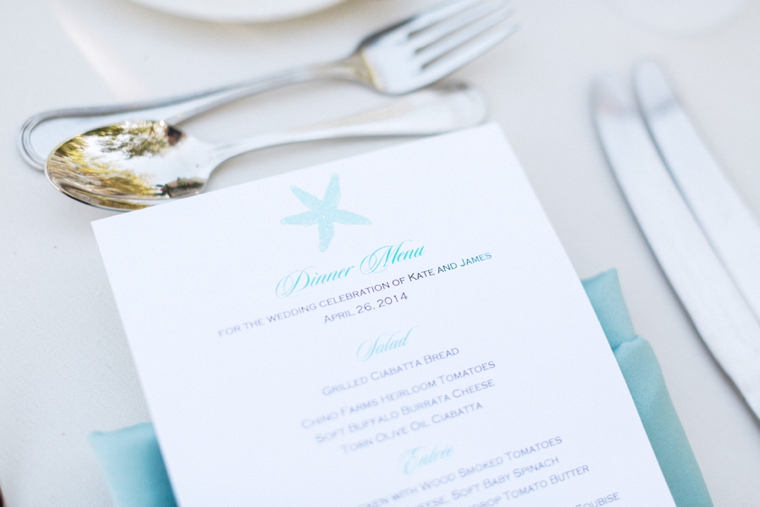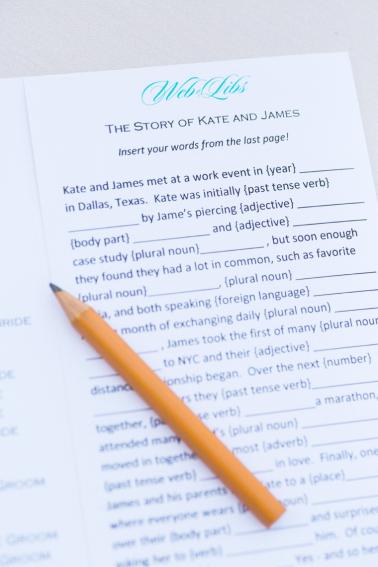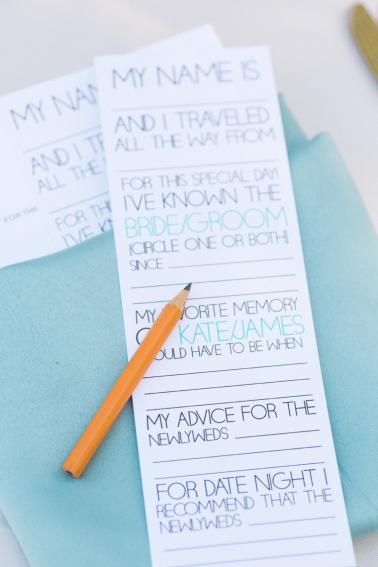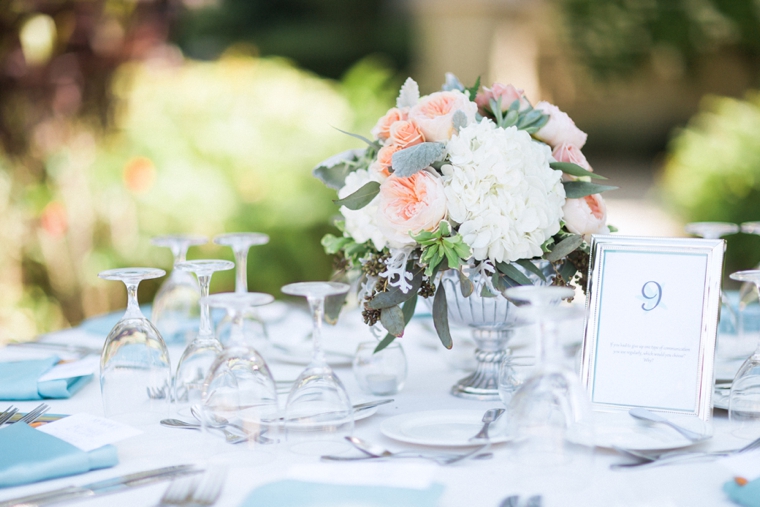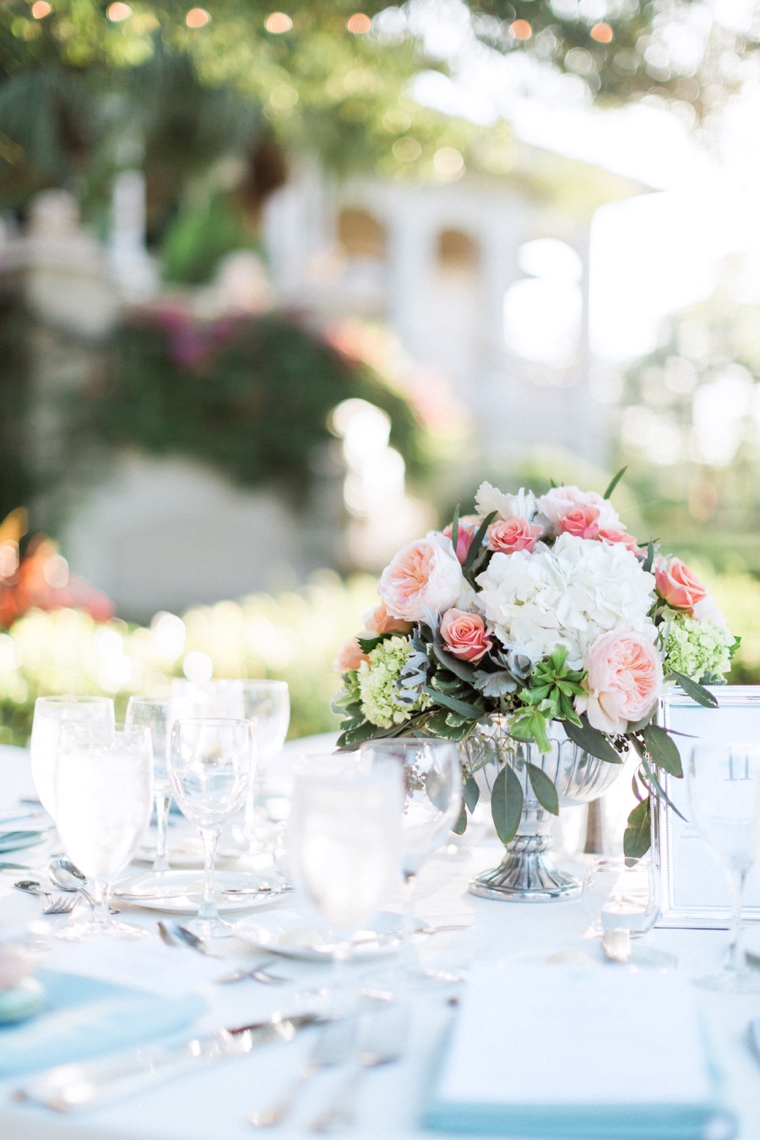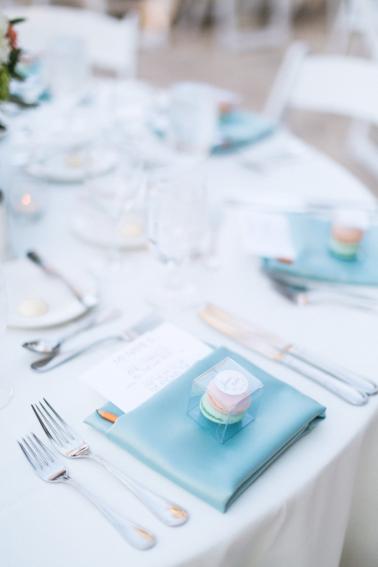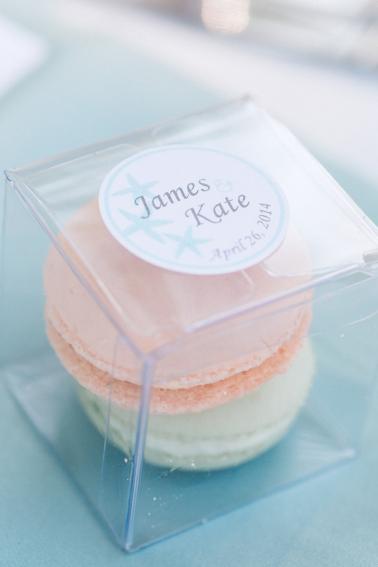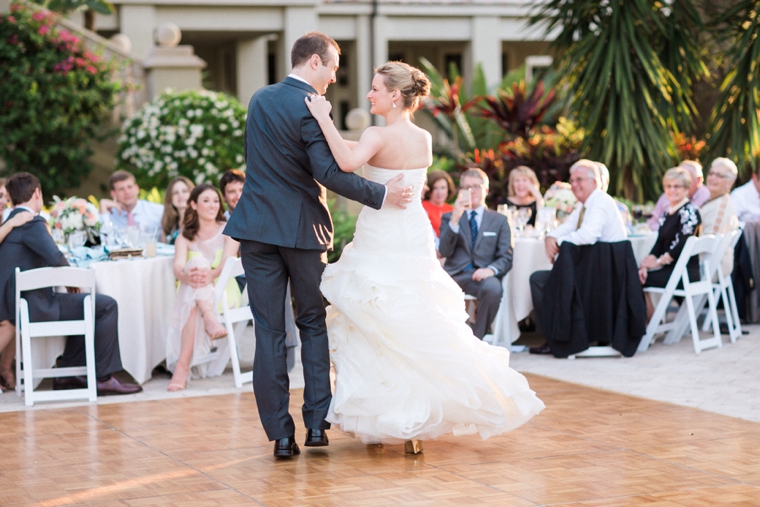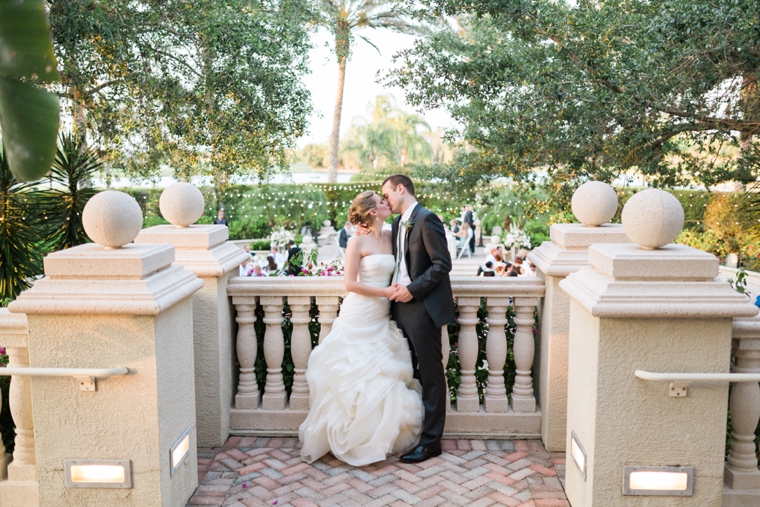 What was your favorite thing about your wedding?
It felt very "us" – we didn't just try to pull every cute idea we saw on Pinterest and mishmash them all together.  We picked readings, "ceremonies", guest activities, etc that felt like they matched our personality/relationship – quirky but sweet.  We had friends participate – an old family friend play the piano at the cocktail hour, a college roommate marry us, etc.  We had so many comments in our guest book, after the wedding, and throughout the weekend about how "you guys" the wedding was.  This made it feel really special and not like we had just signed up for an easy to replicate and impersonal event.  Also, pretty much the entire crowd danced the whole night long – our DJ (DJ Ceron) really knew how to read the crowd and make it a fun event for all ages.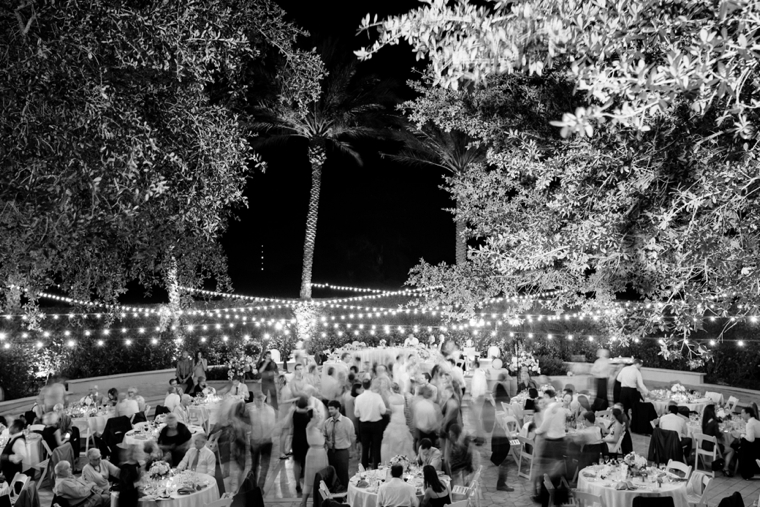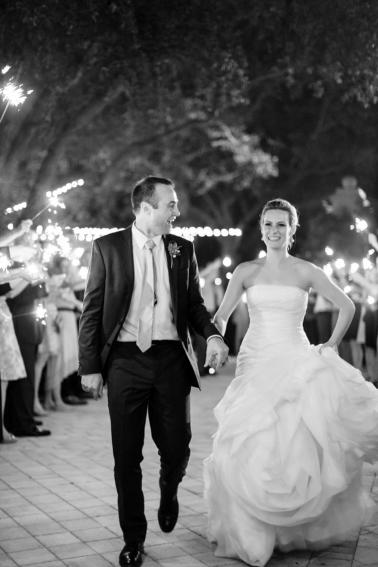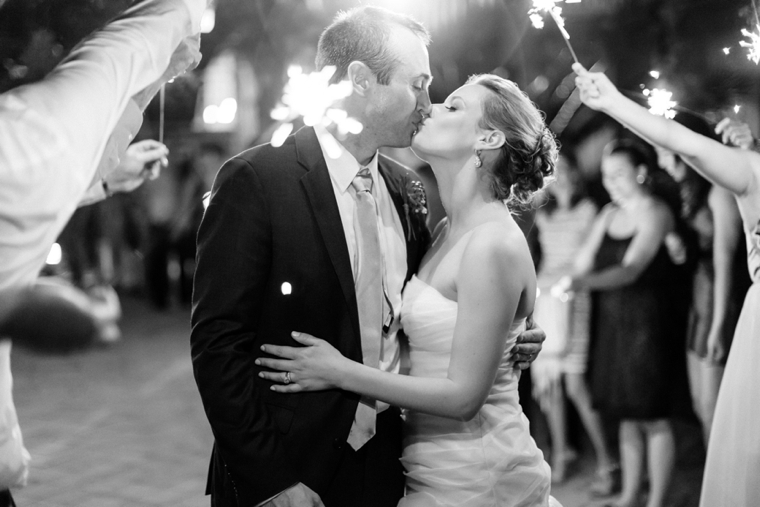 What is your best piece of advice for other brides?
Pick a budget and stick to it so you don't have to stress or feel guilty about it later (and most importantly you can still splurge on the honeymoon!).  It's only one day, after all – save some money for later :).  There are so many line items within a wedding and at the end of the day I usually only remember one or two things from each wedding we go to – really lovely flowers, or awesome passed appetizers, or a gorgeous venue, or funny readings.  It's such sensory overload that your guests would never go home remembering how the table cloth, and the place cards, and the flowers looked, as well as what they ate and drank for each course, and how good to great the music was, and how perfect the fabric on the dress was, etc.  So pick a few things that are really important to you to allocate your budget to and don't worry about having the "Best" of everything else.  No one will notice.  Promise.
Kate's advice to pick what is really important to you when it comes to budget is so perfect! And I love how she and her husband had fun activities like madlibs for guests to do- such great keepsakes for after the wedding!
Are you planning on having any kind of activity for your guests to do during your reception? I'd love to hear what you have planned, or what you think of activities for guests!
Vendors who made it all happen…
The following two tabs change content below.
Lauren Grove is the editor and owner of Every Last Detail. A clueless bride-turned-wedding planner, Lauren uses her experiences and knowledge to educate and inspire brides all over the world.