Since tomorrow is Valentine's Day, I thought that this romantic blush wedding from Concept Photography would be perfect for today! From the blush pinks and gorgeous florals, to the beautiful lakefront ceremony and unique centerpieces- this wedding is like a breath of fresh air!  The beautiful bride Samantha has shared her wedding day insight with us today, so sit back and enjoy!
What (or who) helped you most in your planning process and/or on your wedding day?
During the more than two year planning of the wedding, I must have spent over 3,000 hours on wedding blogs getting inspiration, and at least 5,000 hours researching vendors and venues on weddingwire.com. I decided we'd definitely need a wedding planner since we live in Dubai and the wedding would be held near my home town in Florida. Christy Subler from Anna Christine Events helped me with everything from finding the venue and other vendors, to gluing my nail together when it broke right before the ceremony, to dealing with the stress that planning a wedding can cause. She was a great help.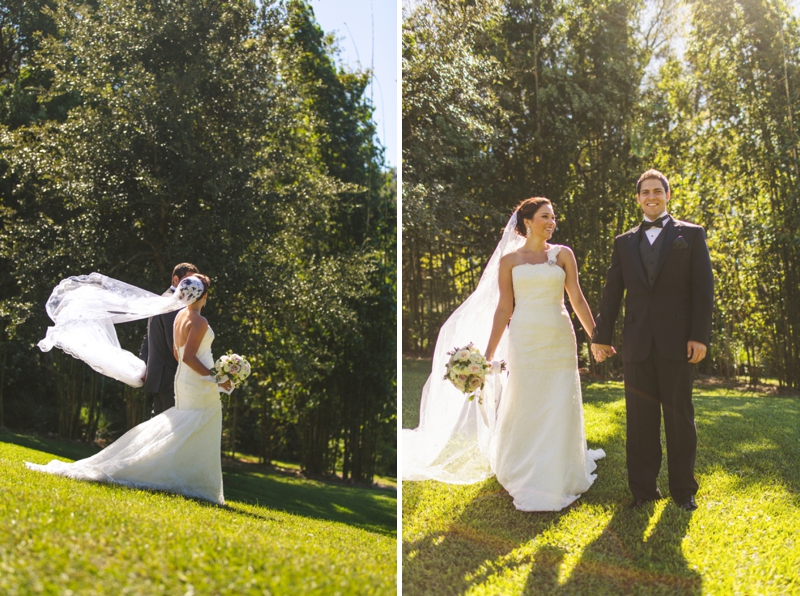 What was the most important thing to you when deciding who to work with for your wedding?
I wanted to make sure that everyone who worked on my wedding was experienced, professional and really had a passion for what they do. Concept Photography took our engagement photos and were there all day a the wedding. When a person loves what they do, it comes out in their work! I think you can definitely see it in the pictures. 
What was your inspiration for your wedding details and/or design?
I like soft colors, candle-light, day dreaming, cozy dinners with family, fading photographs, and antique design. I think the wedding just became an embodiment of the things that I find beautiful. It wasn't necessarily on purpose, it just developed every time we'd go to a vendor and I'd say "well I thought I wanted this, but that is so much more me". 
What was your favorite thing about your wedding?
My absolute favorite thing about my wedding was this part where I GOT MARRIED! The wedding was absolutely beautiful, but in the end of the day, it really is only a party to celebrate your new union. If I had to pick one element, it would be that all my friends and family from all over the world were there. I had friends come from the UK, from Switzerland, France, and from all over the US. It was amazing to see everyone I loved in one place.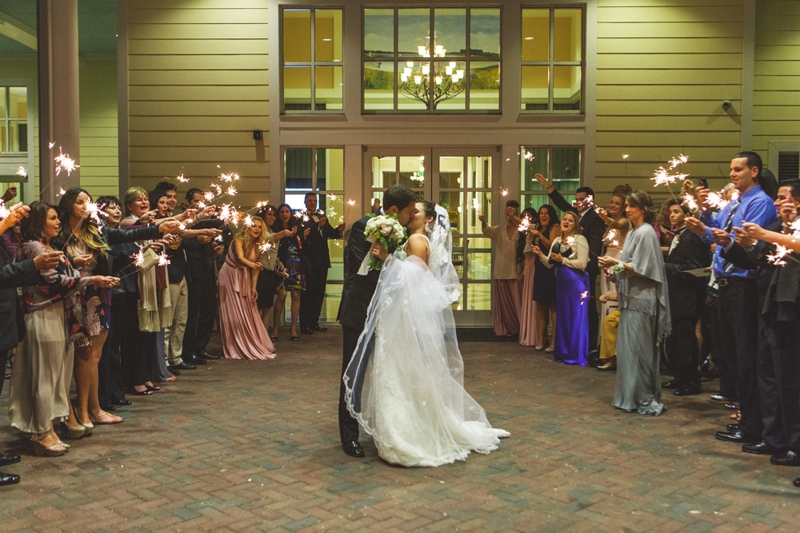 And another glimpse of Samantha and Malik's wedding day via their "trailer" from Shutterlife Productions…
Samantha & Malik (wedding teaser) from Shutter Life Productions on Vimeo.
What is your best piece of advice for other brides?
My best advice is to enjoy the whole experience of being engaged and planning your wedding. Work on your relationship along the way, let your fiance decide on the things that are important to him. If it's the music or the food or his tuxedo, let him have it! Don't sweat the small stuff. So what if you were so rushed the morning of the wedding that you forgot to shave your legs? So what if the flowers are not the right shade of whatever color you chose. You only get to do this once, if you're lucky. Don't worry, be happy.
Oh I adore Samantha's advice to work on your relationship throughout the wedding planning! Sometimes that can be forgotten in the hustle and bustle of everything.
What do you think of this romantic, pastel wedding? I think I love the tables with the bottles of flowers the most!
Vendors who made it all happen…
The following two tabs change content below.
Lauren Grove is the editor and owner of Every Last Detail. A clueless bride-turned-wedding planner, Lauren uses her experiences and knowledge to educate and inspire brides all over the world.