Happy Tuesday everyone! We're starting today off with a little bit of insight- and photographic proof- from Becka Robinson of Studio222 Photography on why it's so great to have an unplugged ceremony!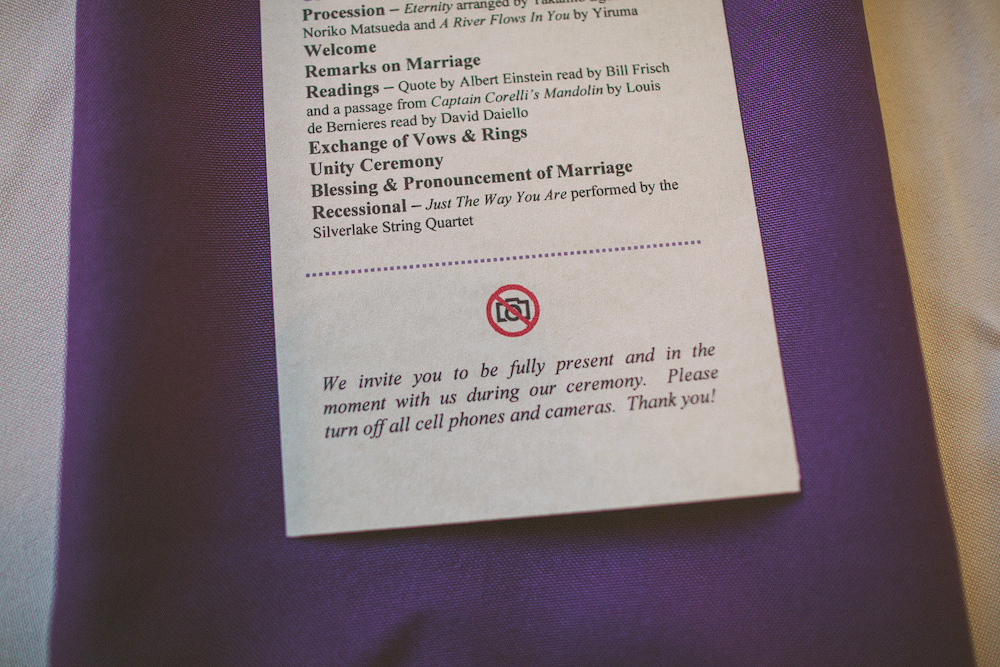 One of our fall brides decided to have an "unplugged ceremony" where she politely asked guests (via the ceremony program) to put away their cameras, video cameras, and camera phones and to just be present in the ceremony. It was beyond beautiful to see all of her guests completely respect her wishes and pay attention throughout the entire thing.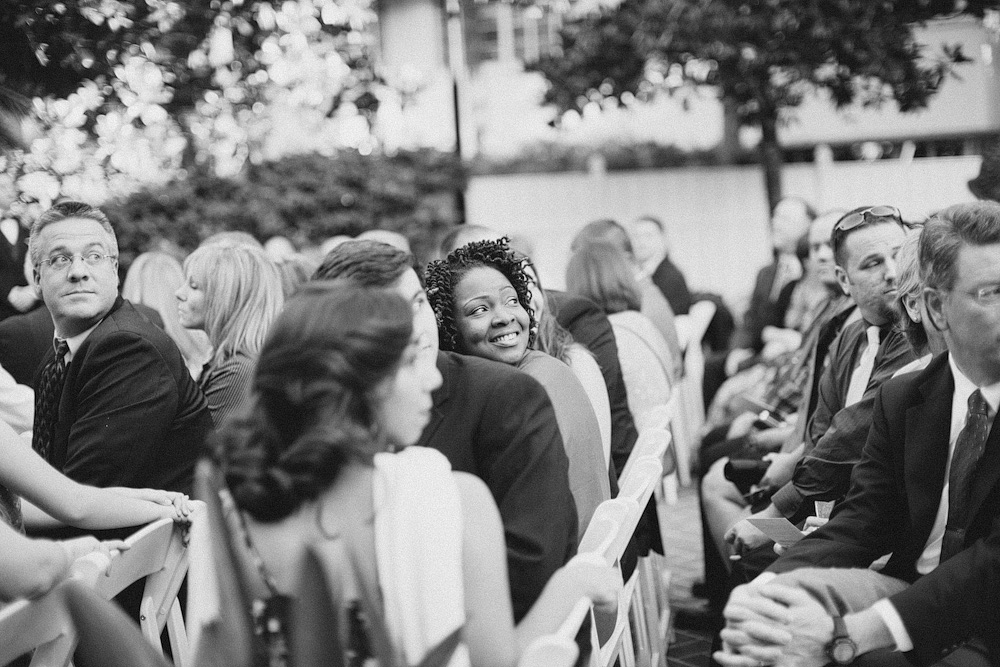 You could feel the love and support like a thick cloud as all the guests eyes were fixed on the couple at the altar with faces smiling as they exchanged their vows, ring, and then first kiss. It also helped us to get images that are not cluttered with phones in the air or people's faces blocked by their own cameras.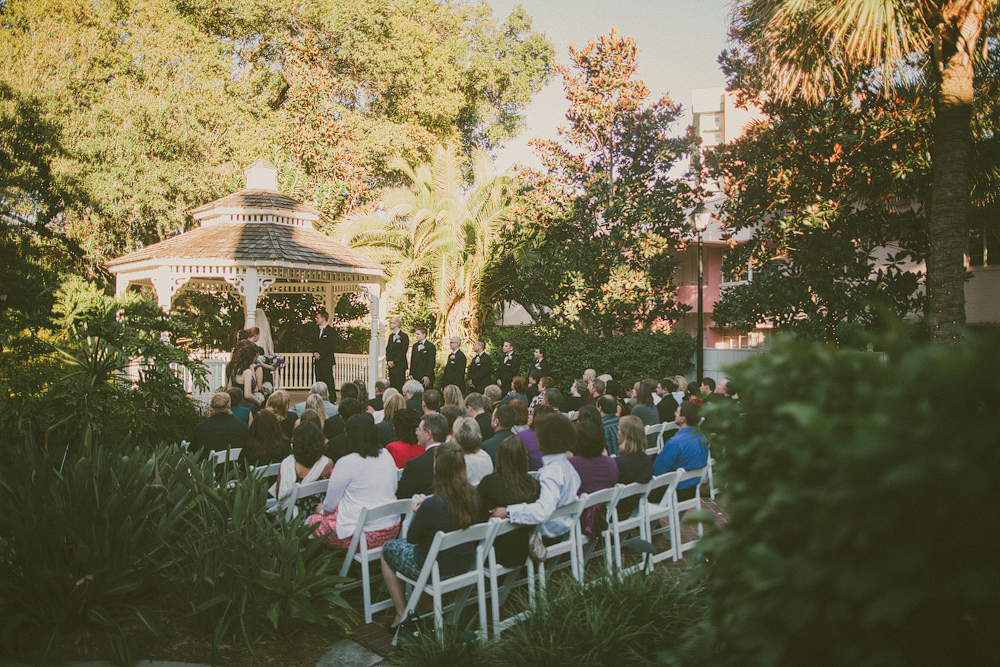 As photographers, we were also happy to not have any guests step in front of us during integral moments of the ceremony to try to get their own shots, allowing us much more freedom to capture the ceremony beautifully for the bride and groom. You can see the in-the-moment joy in the guests faces as they take part in the ceremony with the couple.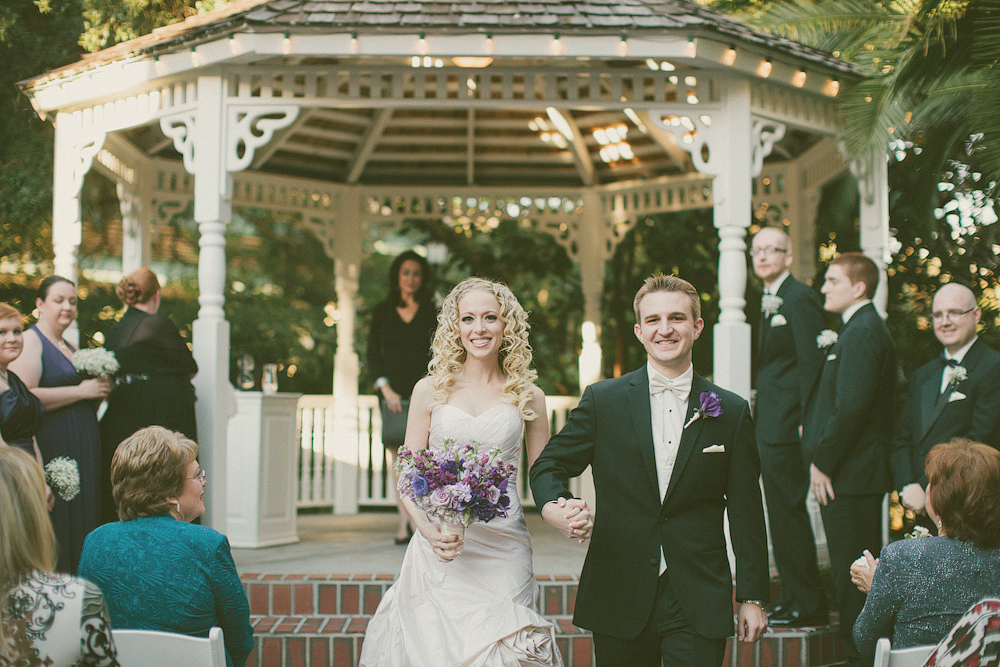 Wow, how awesome are all of those shots? Guests sitting down, paying attention like they should. I think it's pretty amazing- especially since I see a lot of wedding ceremonies, and more times than not there's someone fiddling with a camera or a phone. A big thank you to Becka of Studio222 Photography for sharing her experience with us, and giving us some photographic proof of what an unplugged ceremony looks like!
Now brides, it's time to weigh in… are any of you thinking about having an unplugged ceremony? 
[You can also check out How To Have An "Unplugged" Wedding Ceremony for a few more tips on unplugged ceremonies!]
The following two tabs change content below.
Lauren Grove is the editor and owner of Every Last Detail. A clueless bride-turned-wedding planner, Lauren uses her experiences and knowledge to educate and inspire brides all over the world.