Happy Wednesday everyone! Today's wedding is full of the bright, beautiful colors of pink, aqua, and yellow, and will most definitely put some pep in your step! Planned by the lovely Flaire Weddings, and captured by Stephie Joy Photography, this fun Ponte Vedra, Florida wedding was exactly what the adorable couple wanted- a "down home" atmosphere and bright colors, all paired with lace and burlap details! The sweet bride Megan will be sharing some of her planning insight with us today, so keep an eye out for some great tips!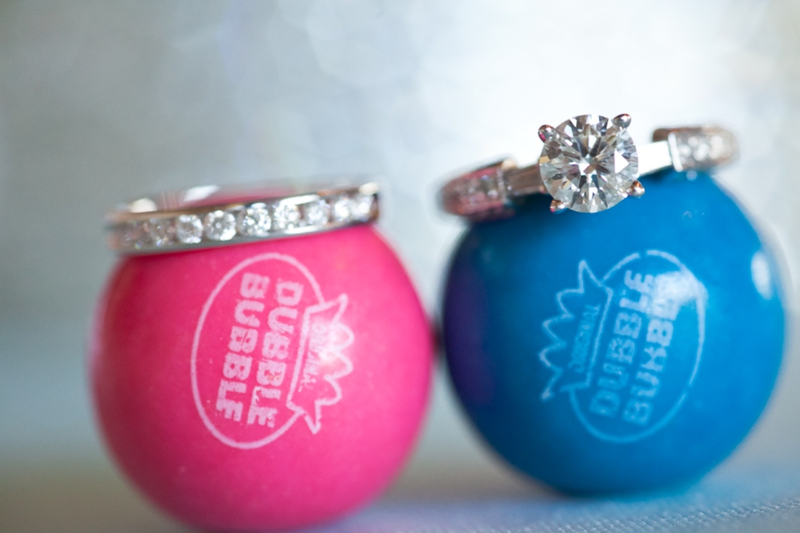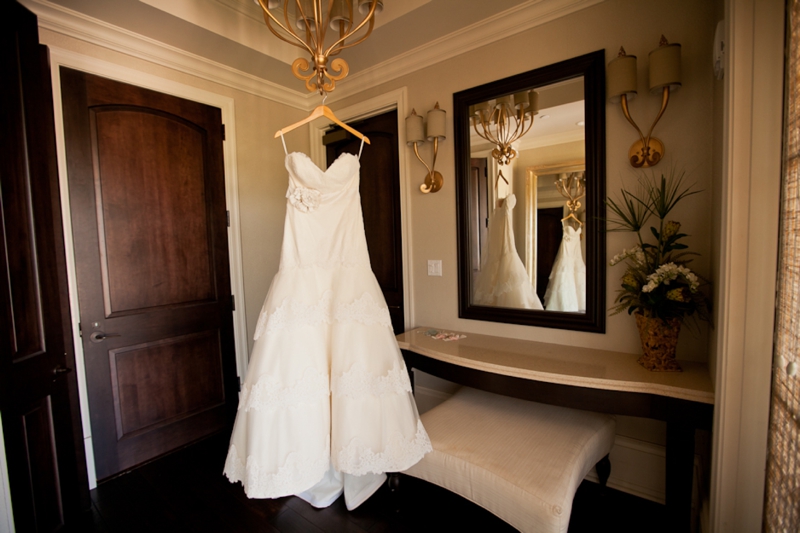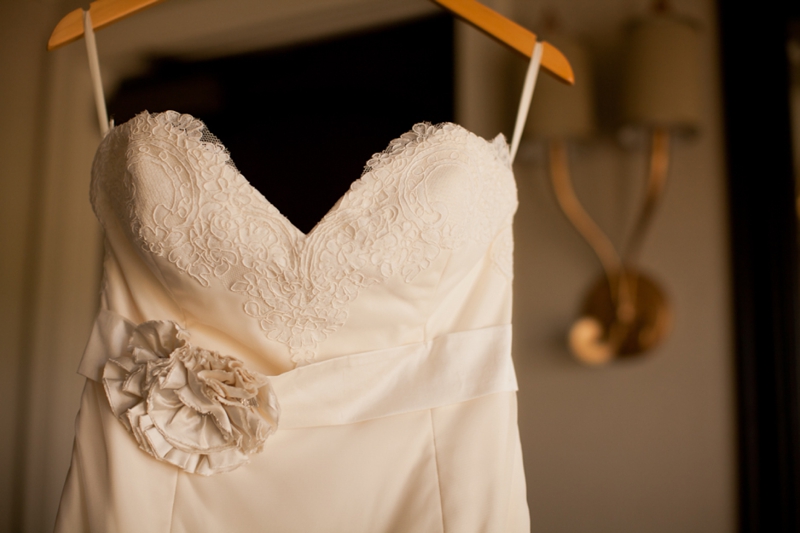 What (or who) helped you most in your planning process and/or on your wedding day?
Cassandra, with Flaire Weddings, was my right hand woman when it came to planning my wedding. I met with her on day one, told her my vision and from there the planning started. She not only helped me produce what I was thinking, but she enhanced my ideas and suggestions. She was able to bring all of my ideas together and produce my dream wedding! My mom attended almost every vendor meeting with me and was there by my side all the way up to me walking down the aisle. Her emotional support was definitely what I would say kept me together throughout all of the planning and craziness! My maid of honor was also a HUGE help. She was my rock during this whole thing. If ever I needed to just talk or vent, she was there. I couldn't have made it through the whole process without each of them!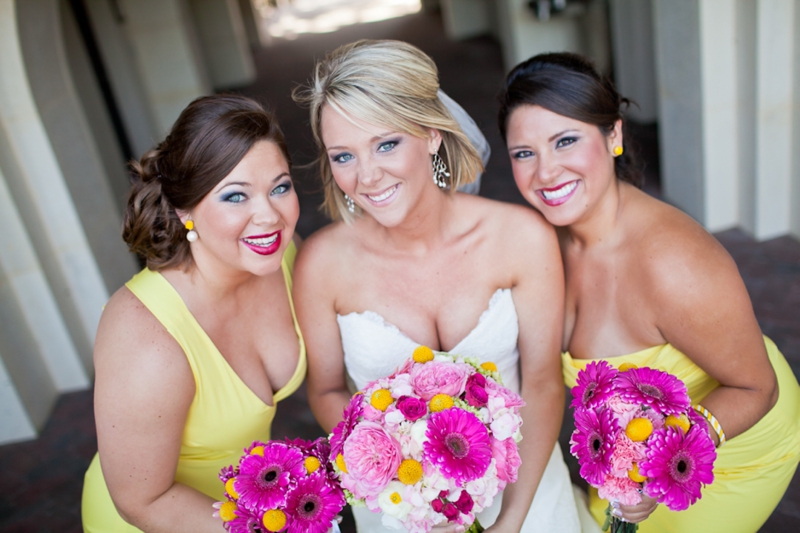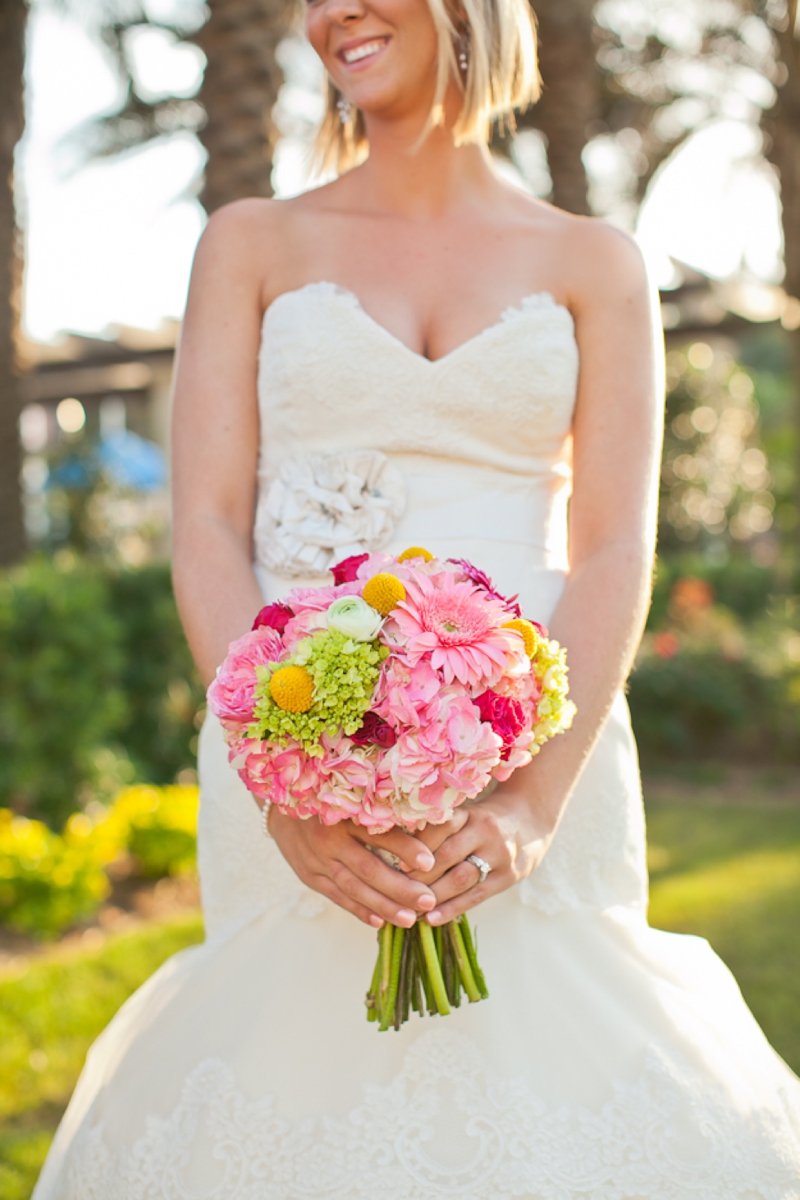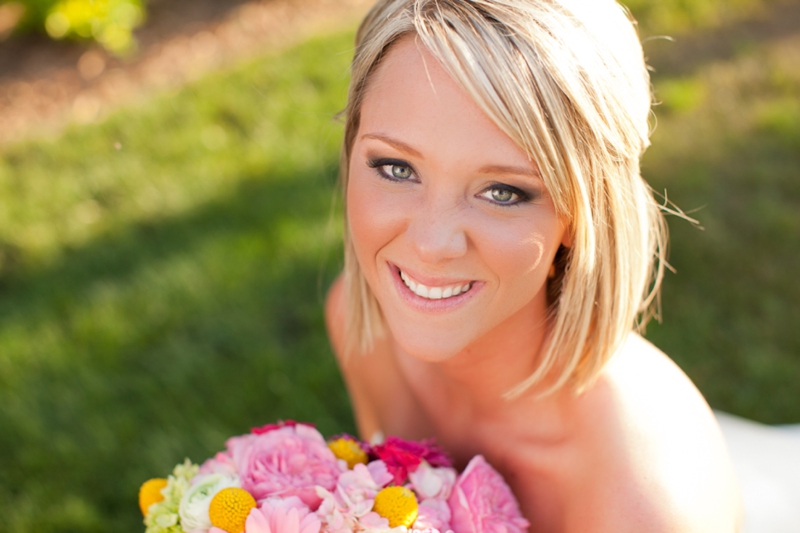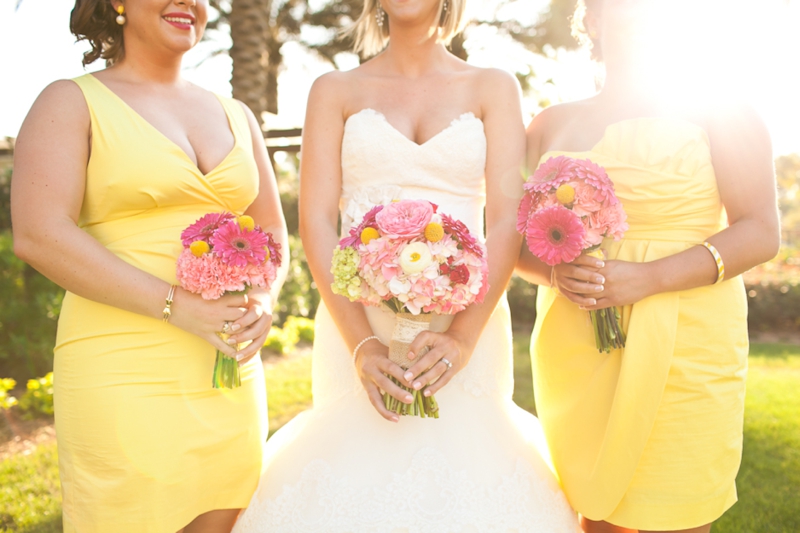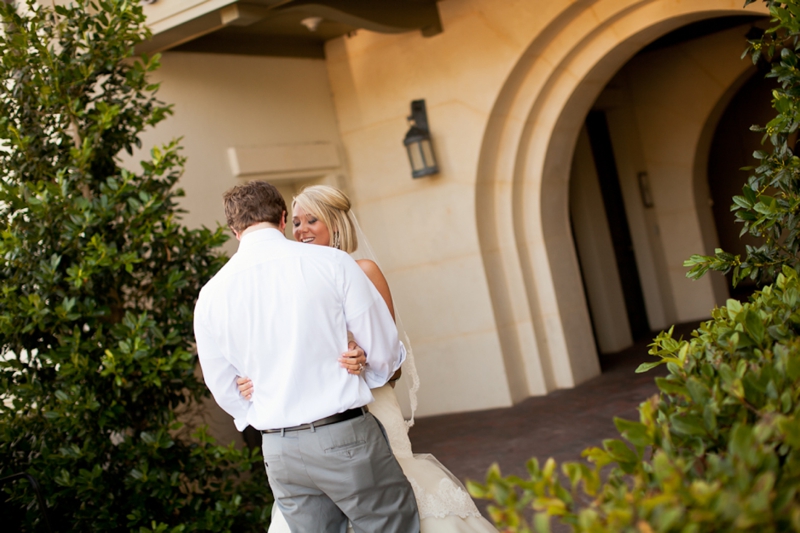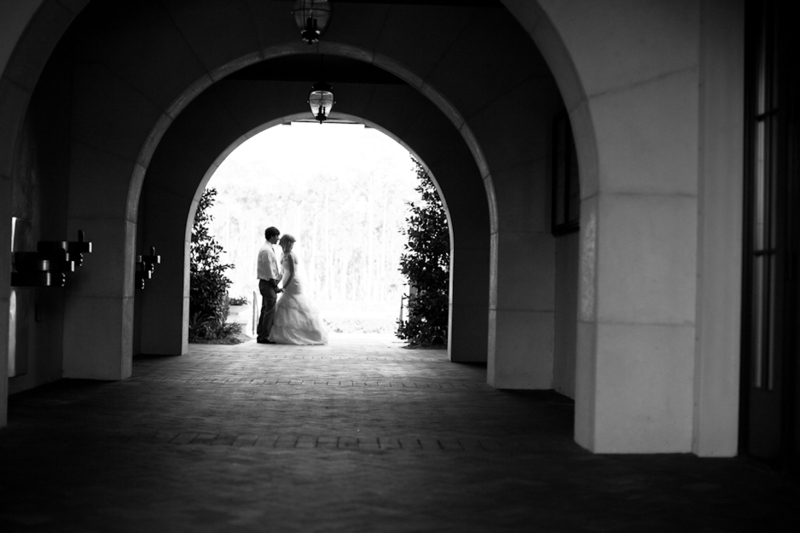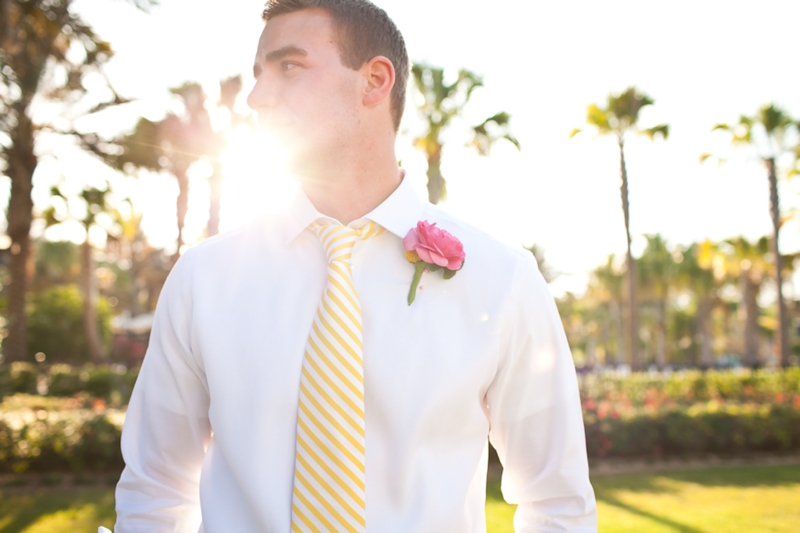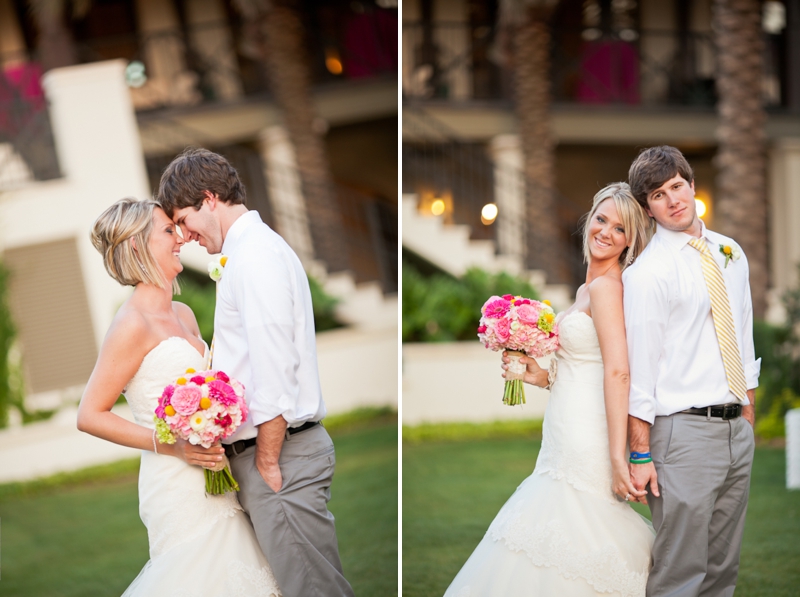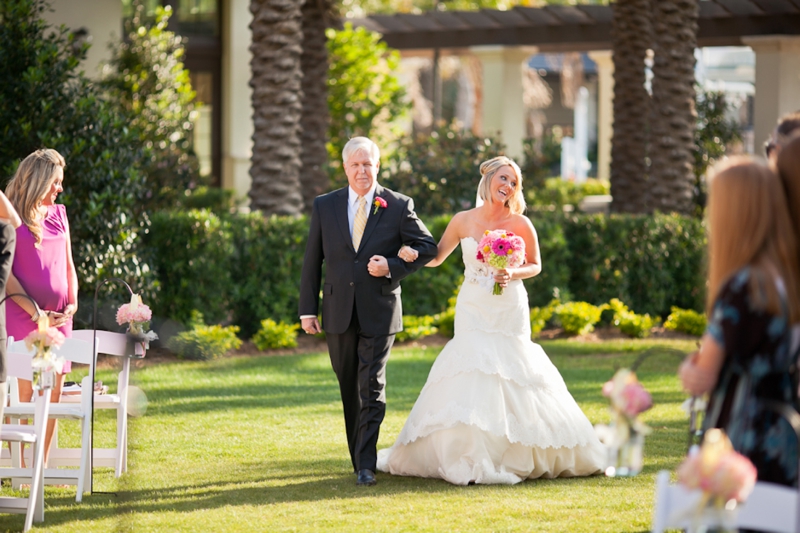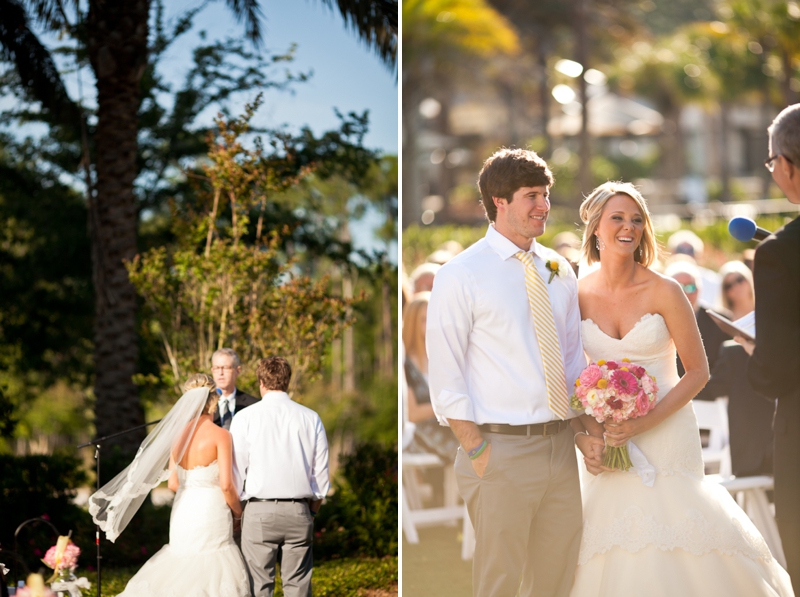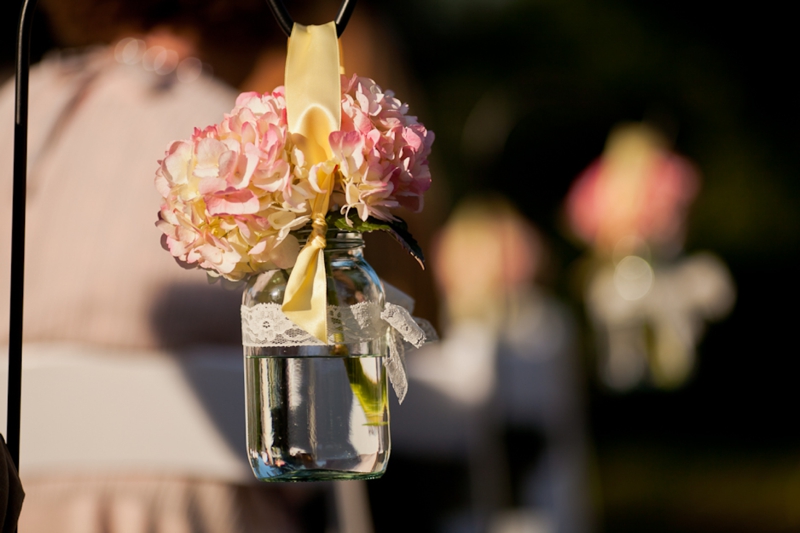 What was the most important thing to you when deciding who to work with for your wedding?
My most important thing was to stick to what I wanted. I knew what I wanted, and I wasn't going to let someone else change my mind.  I did take suggestions from others, but at the end of the day the vendors that I chose were the ones who really got what I was looking for for that special day. And I must say, they all really did do a great job and were able to create exactly what I had asked of them.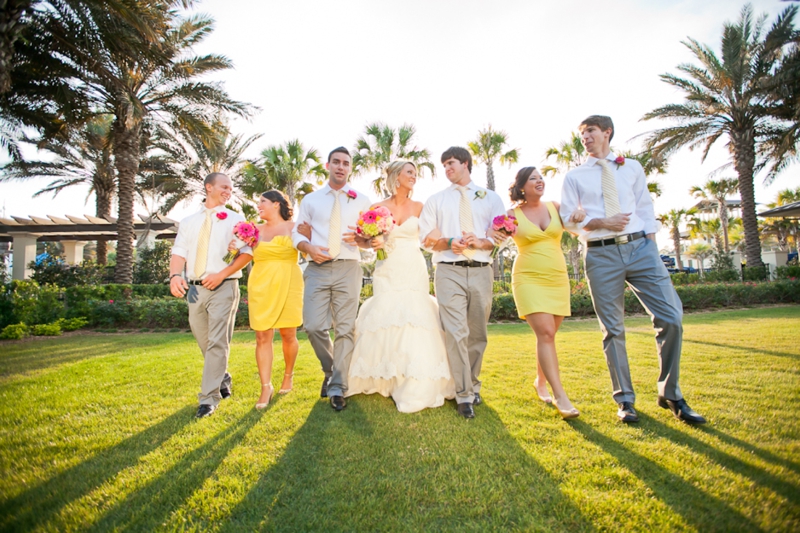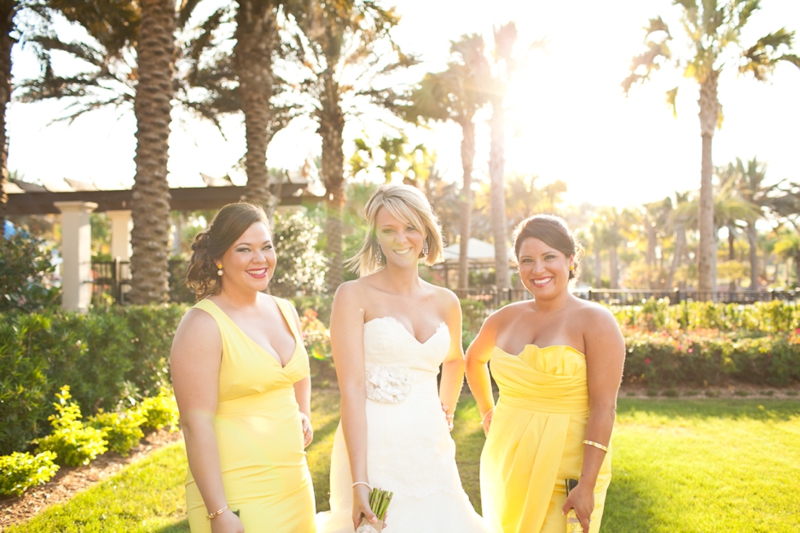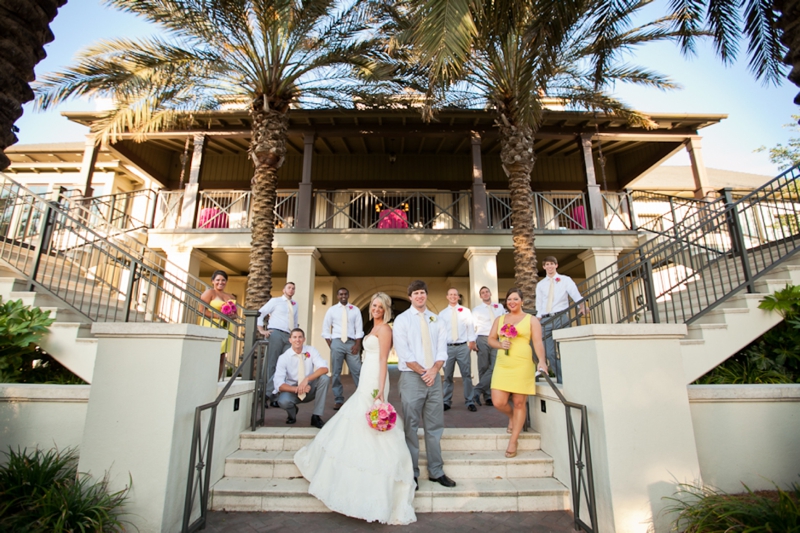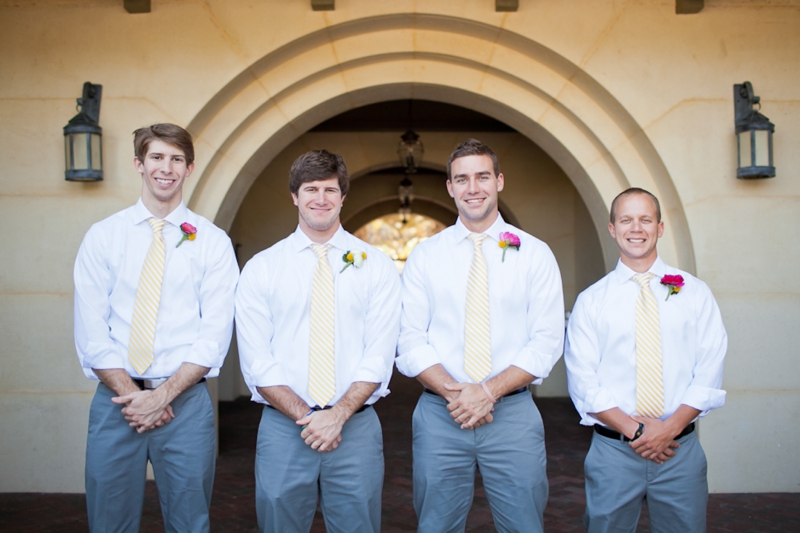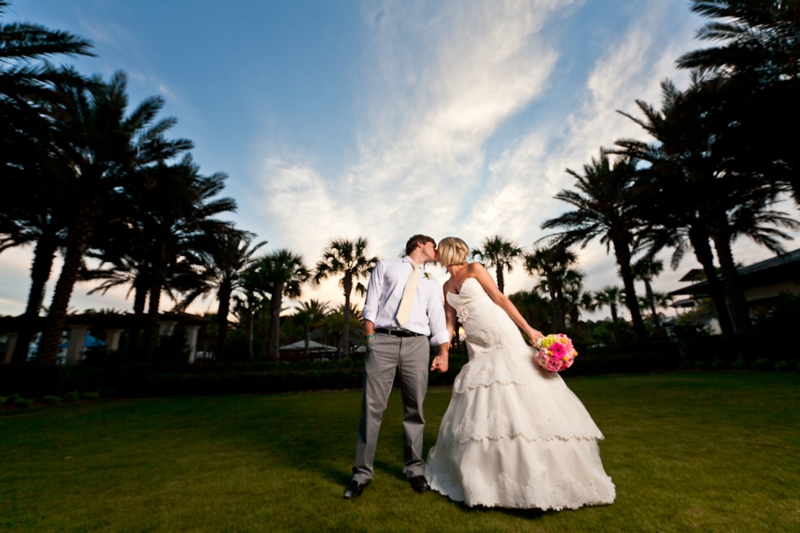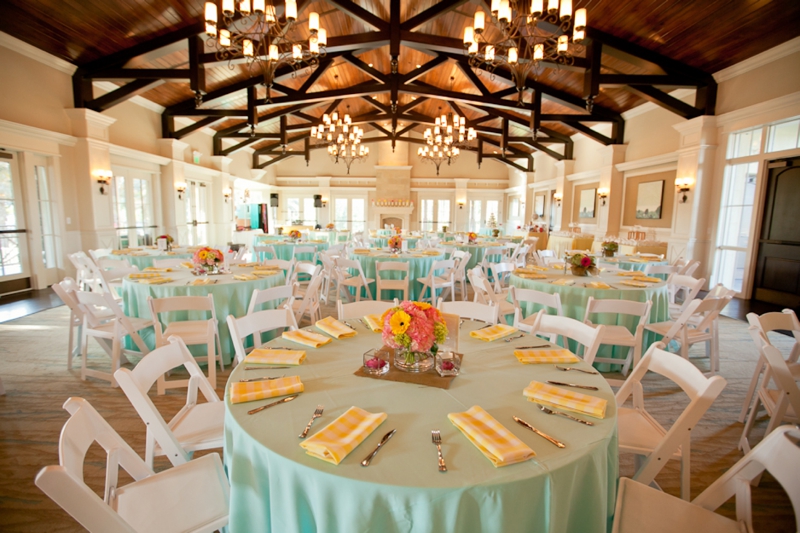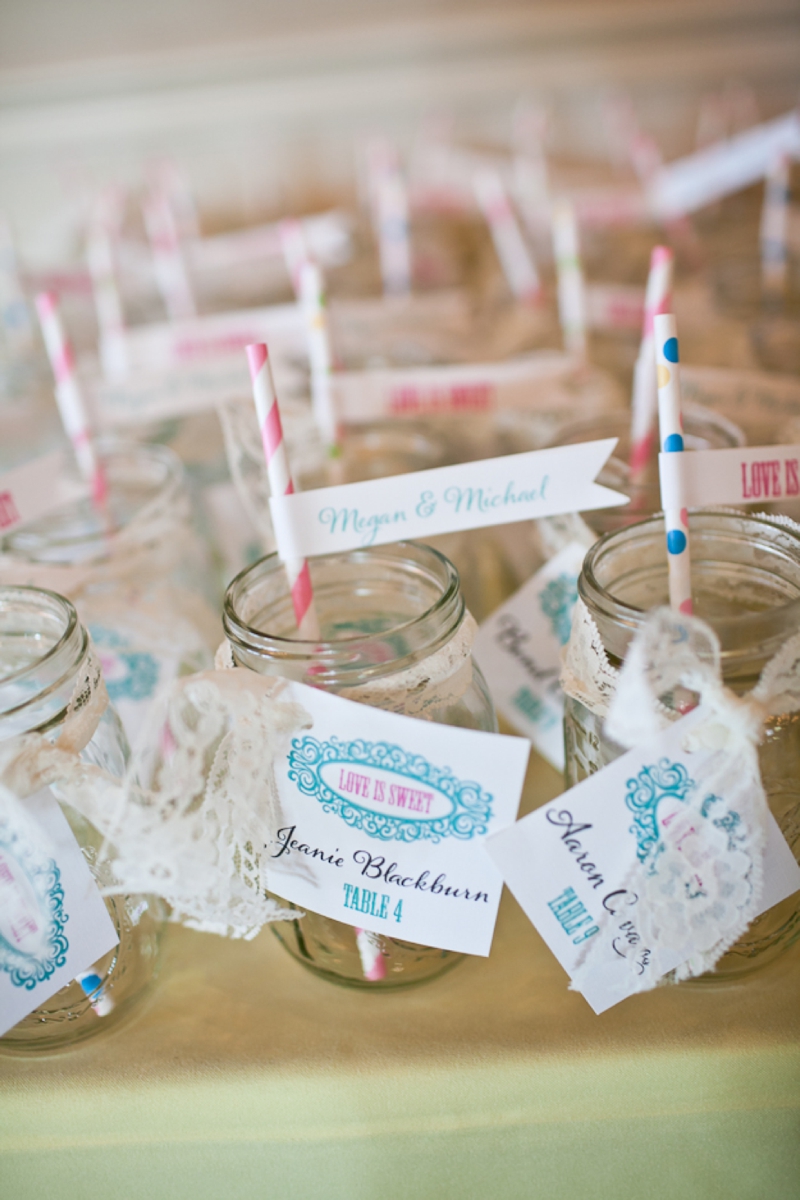 What was your inspiration for your wedding details and/or design?
I wanted it to feel "down home" or should I say Southern. I didn't want a stuffy wedding. From the very beginning I knew that I wanted to eat fried chicken and mac & cheese at the wedding. I wanted people to feel as though they could come, let their hair down and eat some great food! I knew that I wanted fun colors (pink, yellow and tiffany blue) with burlap and lace details. I love mason jars, therefore we used them as everyone's cups for the evening as well as to hold some of the flower arrangements. Everything tied in so well and all of the details were exactly what I had hoped for.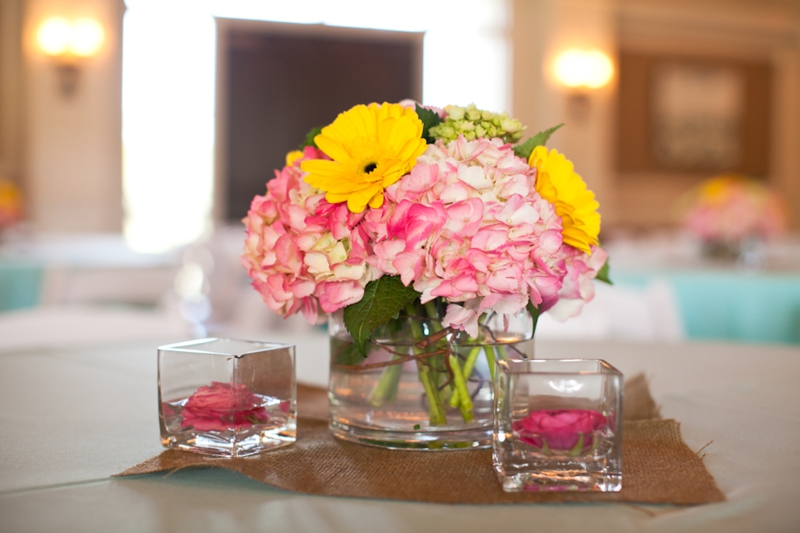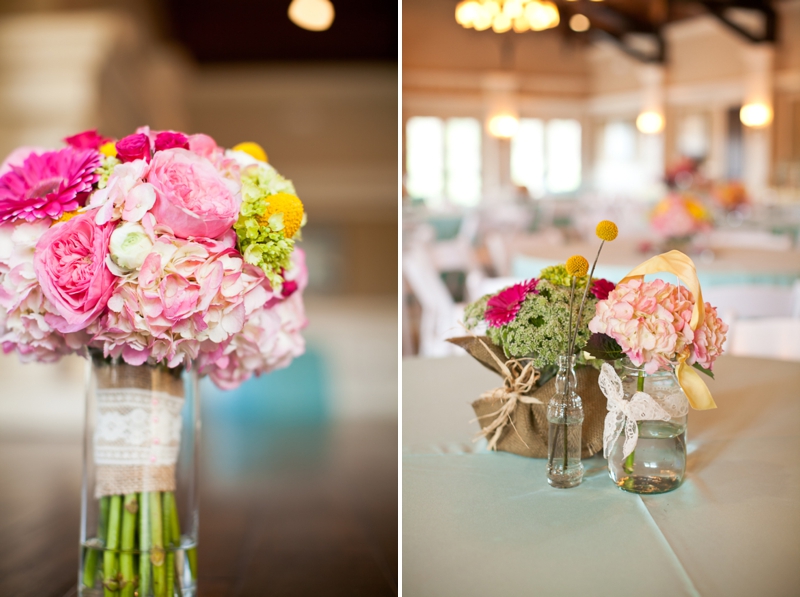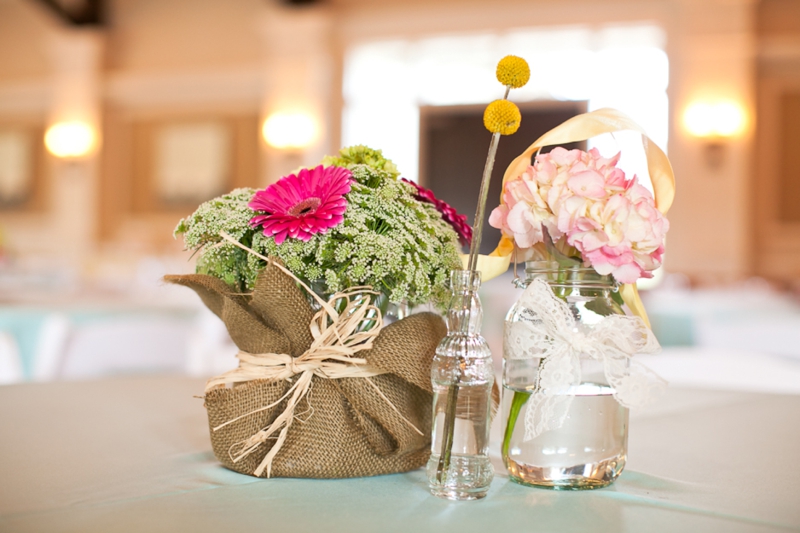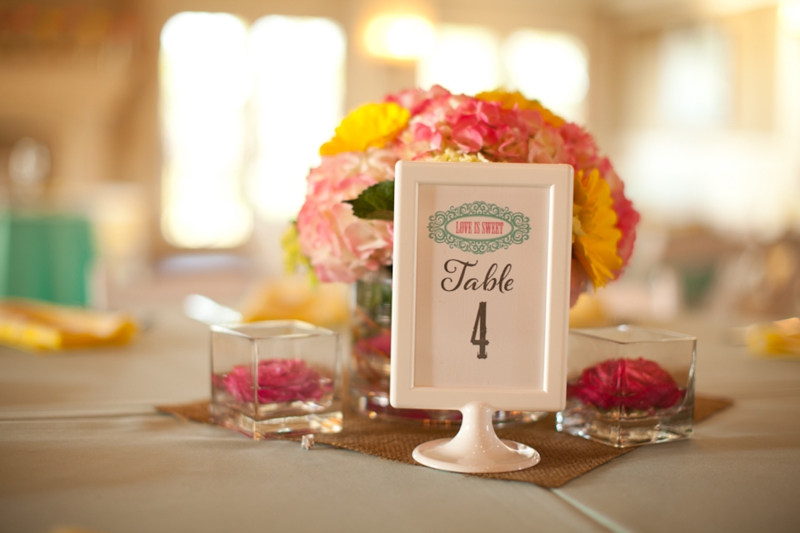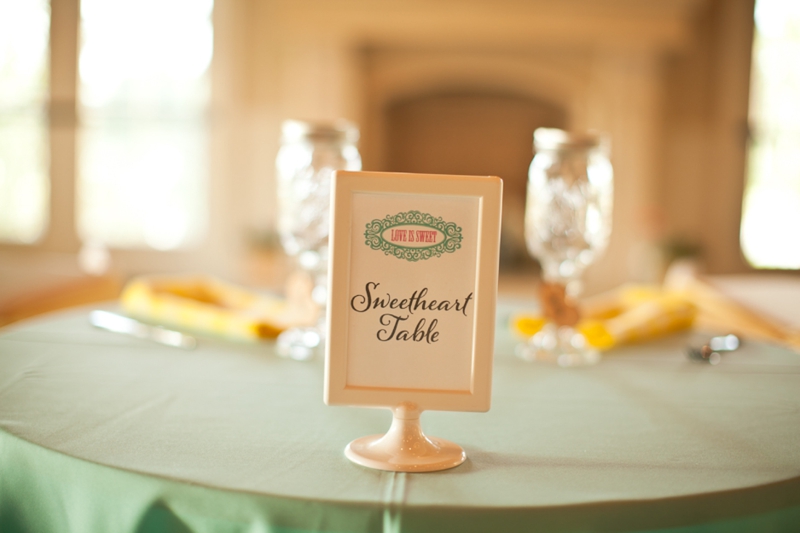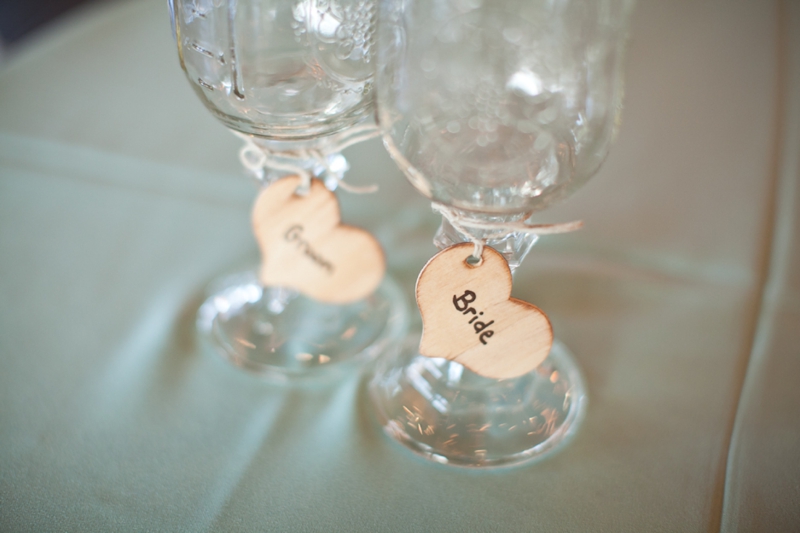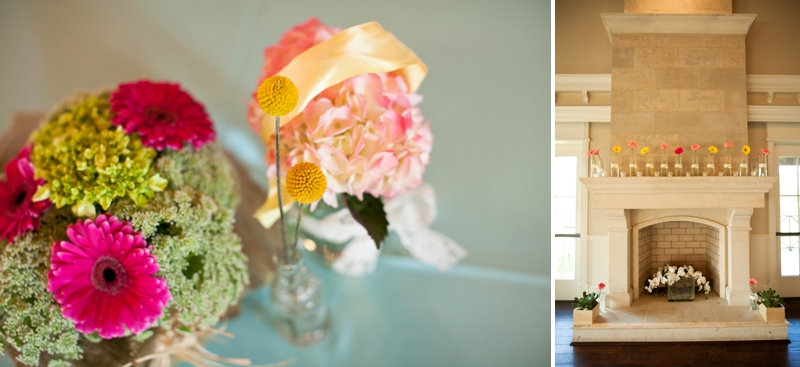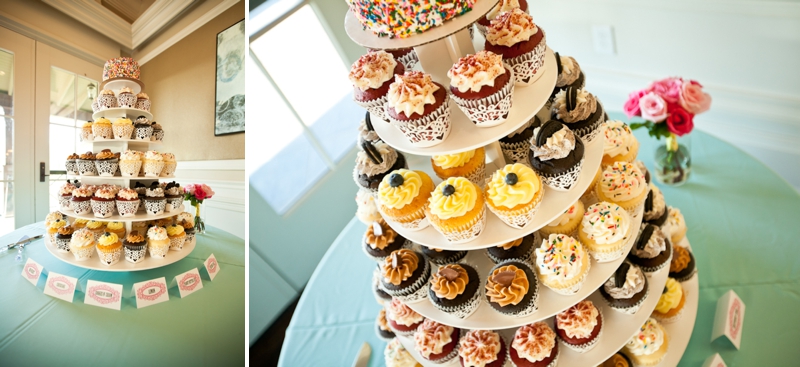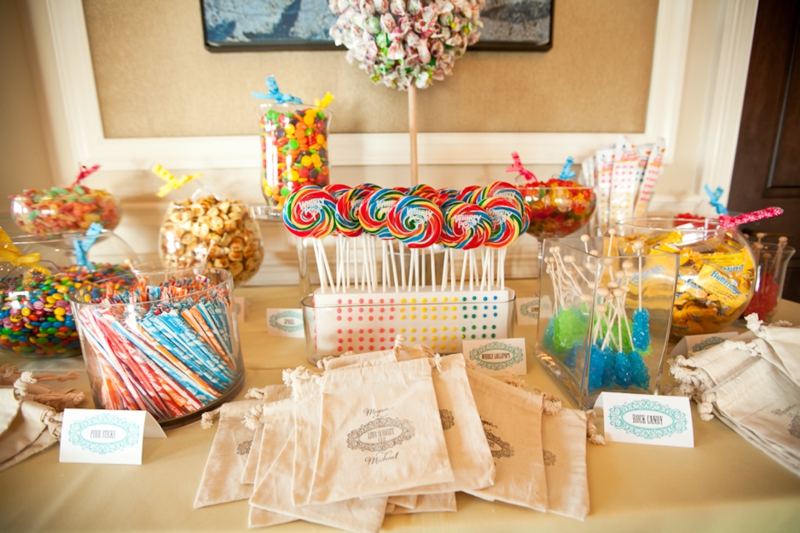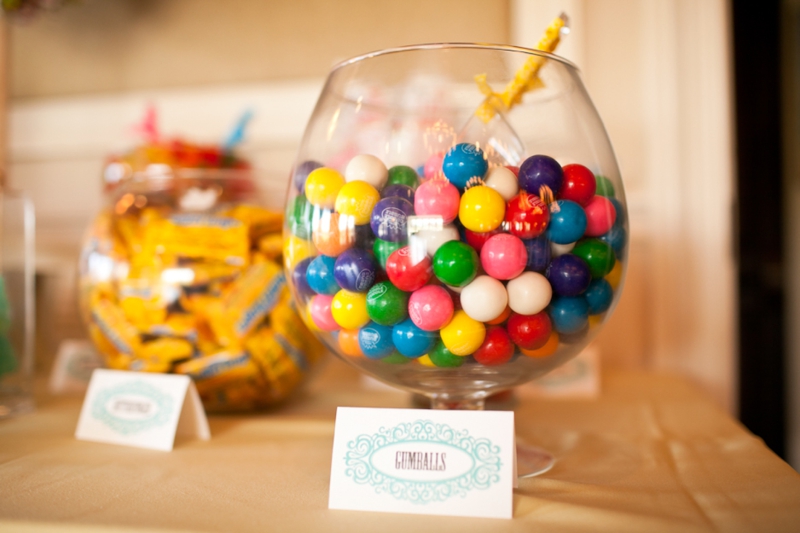 What was your favorite thing about your wedding?
My favorite thing about my wedding was my amazing candy buffet and the photo booth. It was so important to me for people to have fun at the wedding and I thought that an easy way to help them out would be to provide them with an endless supply of candy and a photo booth. My mom wanted a photo booth for the wedding and she was determined to get me one. I must say it was a HIT! People who came to the wedding are still talking about it! The props were hilarious. My idea was to have an AMAZING candy buffet, and I will say that I think that I did a really good job creating that idea. We had everything from a lollipop tree, to gum balls, to rock candy and even M&Ms with our faces on them. We placed the candy right next to the cupcake display so there was plenty of sugar to go around. I would say that was a HUGE success!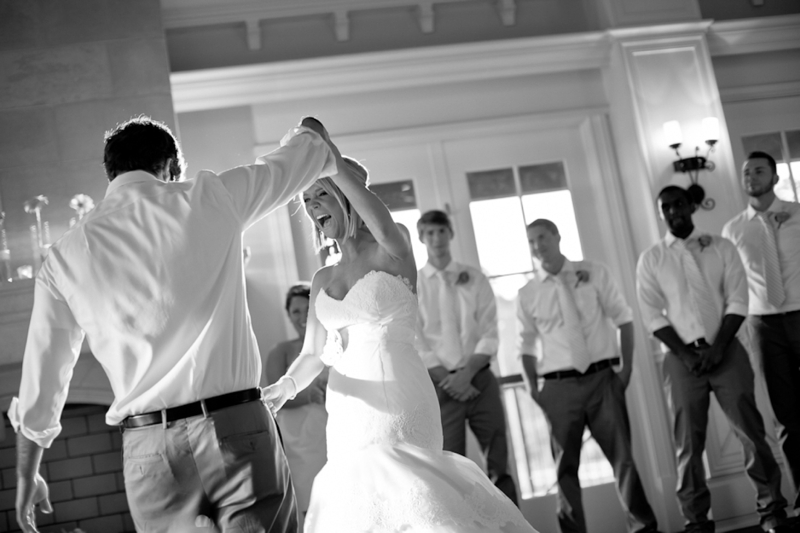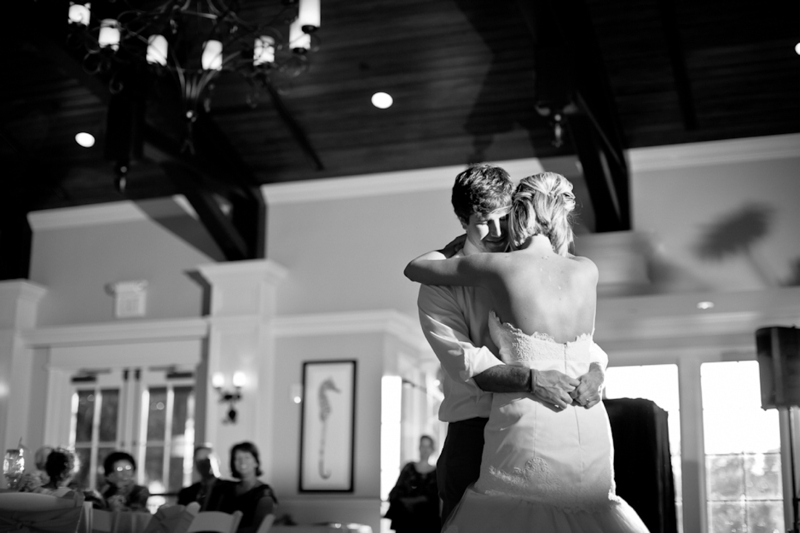 What is your best piece of advice for other brides?
Enjoy your wedding day! Be sure to soak  the whole day in.  Take that day to relax, don't stress out over the small things. The day has come and there really isn't much that you can do at this point to change it. Our unity sand table was taken out by a gust of wind literally as the groom and groomsmen were walking into the ceremony. One of the guys ran in and swiped the whole table cloth up and on we went. Some people didn't even notice it and it happened right in front of them. We  now look back and laugh about it. I could have easily been upset about it, but I didn't let it ruin my day.  Make sure that you remember what the day is actually about. You and your best friend are about to spend the rest of your lives together! You are going to get pulled every which direction during the reception but make sure that you are enjoying it and spending that time with your bride/groom. The day is about the two of you. Yes, you must pay respect to your guests that attended but they will understand when they see the two of you enjoying the moments that you are having on that special day!
Awwww, love love love her heartfelt advice! Sometimes it helps to have those reminders about what your wedding really is all about- trust me, I know!
Now how about all the great details that Flaire Weddings put together?! I love those mason jars… they doubled as the escort cards and guests' favors! You know that Megan and Michael's guests used those! This color palette is pretty great though… you know know I love weddings with bright, fun colors!
So what do you think of these colors? Are you going colorful for your own wedding, or more subdued?
Vendors who made it all happen…
The following two tabs change content below.
Lauren Grove is the editor and owner of Every Last Detail. A clueless bride-turned-wedding planner, Lauren uses her experiences and knowledge to educate and inspire brides all over the world.