Today we have a wonderfully insightful post from Los Angeles wedding planner (and V List Member) Kindred Weddings and Events! Sarah is sharing all about intimate weddings- and specifically a few myths and misconceptions about them that may give you a different perspective!
---
At the end of 2018, a new trend sprang my way – small intimate weddings. When you think of a big, bustling, and creative city like Los Angeles, you probably don't think of an intimate wedding. But this style of celebration is becoming more and more popular every day out here as couples are embracing their relationships over a Pinterest-perfect event.
I also noticed, these weddings reflected my company's mission of celebrating love-fueled relationships. Where on earth had intimate weddings been this whole time? I had heard people talk about them before, but there always seemed to be this grimy edge around the topic, as if it was a nice idea but unreasonable to do, and now I needed to know why. So I reached out to three of my past couples who had small, intimate weddings in the past year to get their take on celebrating closeness and ask for help in dissecting a few of the myths and misconceptions that surround intimate weddings.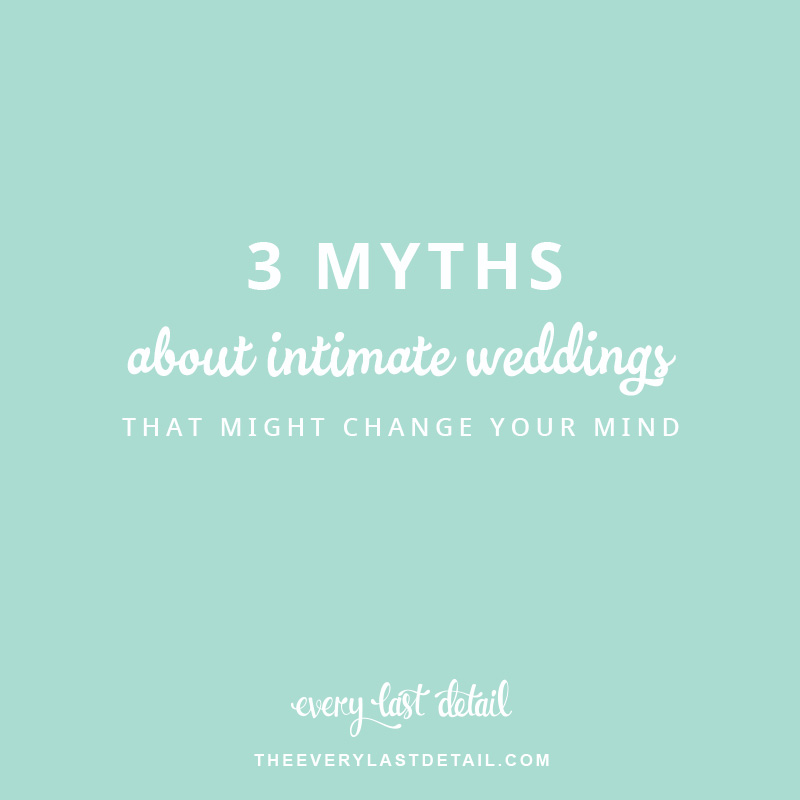 ---
Intimate Wedding Myth #1: You can only invite immediate family.
---
Everyone always thinks of an intimate wedding as having a small invite list. The numbers themselves are going to be different depending on who you are – if your family usually has gatherings of up to 300 people, inviting 150 guests might feel extremely intimate for you. Some couples view intimate as immediate family only, with only 20 in attendance. Creating time and space for more one-on-one conversations and experiences with your guests should be at the forefront of wedding planning.
Laura and Craig, one of my wedding couples from 2018, opted to have their wedding reception the day after the actual marriage ceremony, which allowed for different guest accommodations.
"We decided to restrict the ceremony itself to just our parents and siblings. Some of our aunts and uncles were less than understanding at first, but I quickly came to realize that we couldn't make everyone happy with everything. The intimate ceremony was very important to my husband and I, once we put our foot down, they got over it."
Doing what feels true to who you and your partner are should be first priority. For their wedding reception, Laura said that "the venue actually affected our headcount. I knew I wanted it to be in my mother's backyard, and that could accommodate roughly 100 guests, comfortably 85." Therefore, they could open up their invite list to include a few more family members and friends to celebrate their union.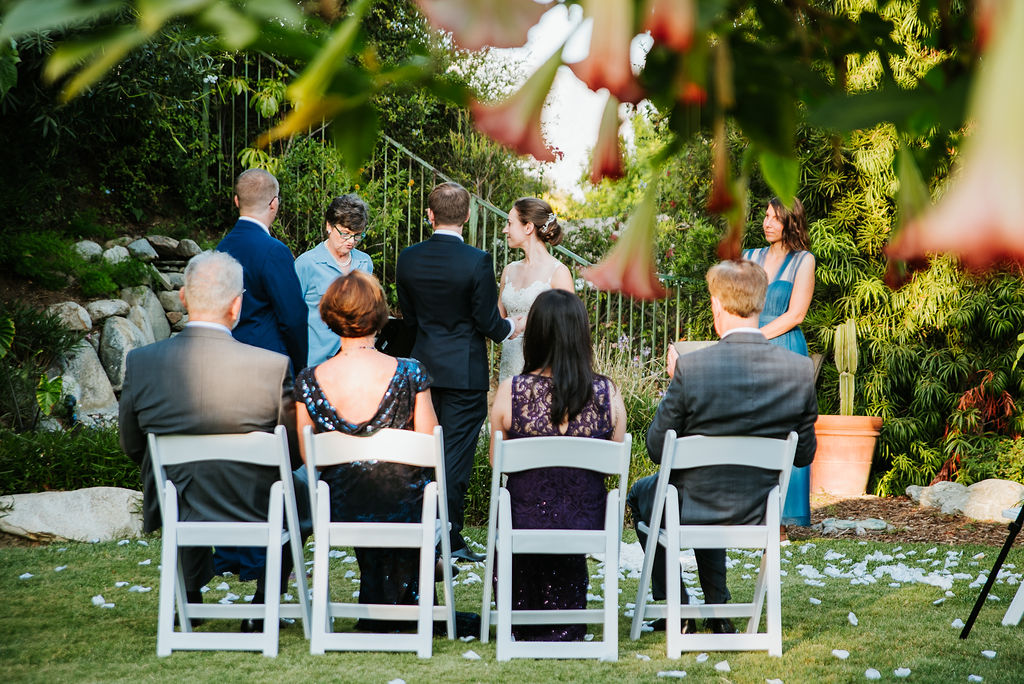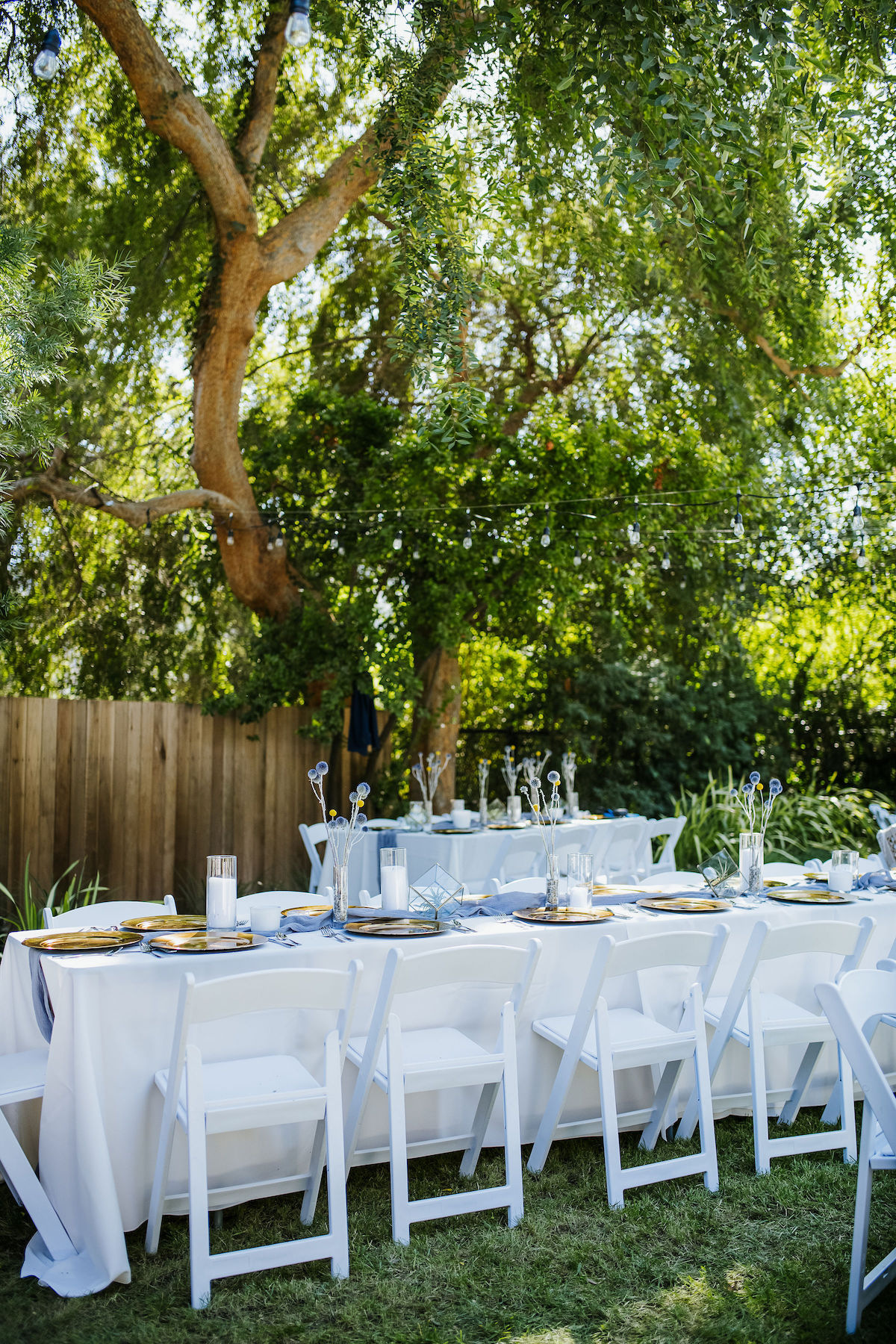 The guests you invite into this life-changing event should be those you know who have loved and supported you as individuals and as a couple, and will remain in your life.
"I think the biggest misconception people face, is that their friends or family think they aren't important enough to them to be invited when that couldn't be further from the truth. For some people, weddings are not about inviting every person they love." This sentiment shared by Jessie, a bride with Texas roots getting married in California, is felt by so many couples who have chosen to celebrate with a smaller group. Maybe, like me, you find that your introverted personality and big groups don't always mix.
Another bride, Siena, said, "Having a small wedding allowed me to be fully present and focused on my husband throughout the day, instead of feeling like I was performing for a crowd of people."
---
Intimate Wedding Myth #2: They are boring and lackluster.
---
When you hear the words "intimate wedding," do you think of a boring party with no music? Well, think again. Each individualized intimate wedding has something for EVERYONE! Because those in attendance are known so well by the couple, these weddings reflect the groups interests more so than your typical wedding timeline fare. These intimate events also tend to last for more than the 6-hour traditional wedding, as more couples are leaning towards a multiple day or weekend celebration for the whole group.
Siena and Michael, who married at the Culver Hotel, shared, "I think people assume that a wedding has to be this huge production, with ten bridesmaids and everyone you've ever known in your life there. Even I felt sad at times that there were not more people coming, but a wedding is not a popularity contest! It's not about showing off, it's about making this step with your partner and your family."
Their Christmas weekend wedding was absolutely full of holiday magic and memories galore. The Culver Hotel was dressed to the nines in classic Christmas decor making the festive event super jolly. They put their personal touches on their ceremony by including guests in memorable ways like singing songs, reading book passages, and leading meditations. By highlighting their guests' amazing talents, they all were able to leave a special mark on the day, and they absolutely loved it. The guests were simply beaming from ear to ear knowing Michael and Siena's day was a perfect reflection of their personalities.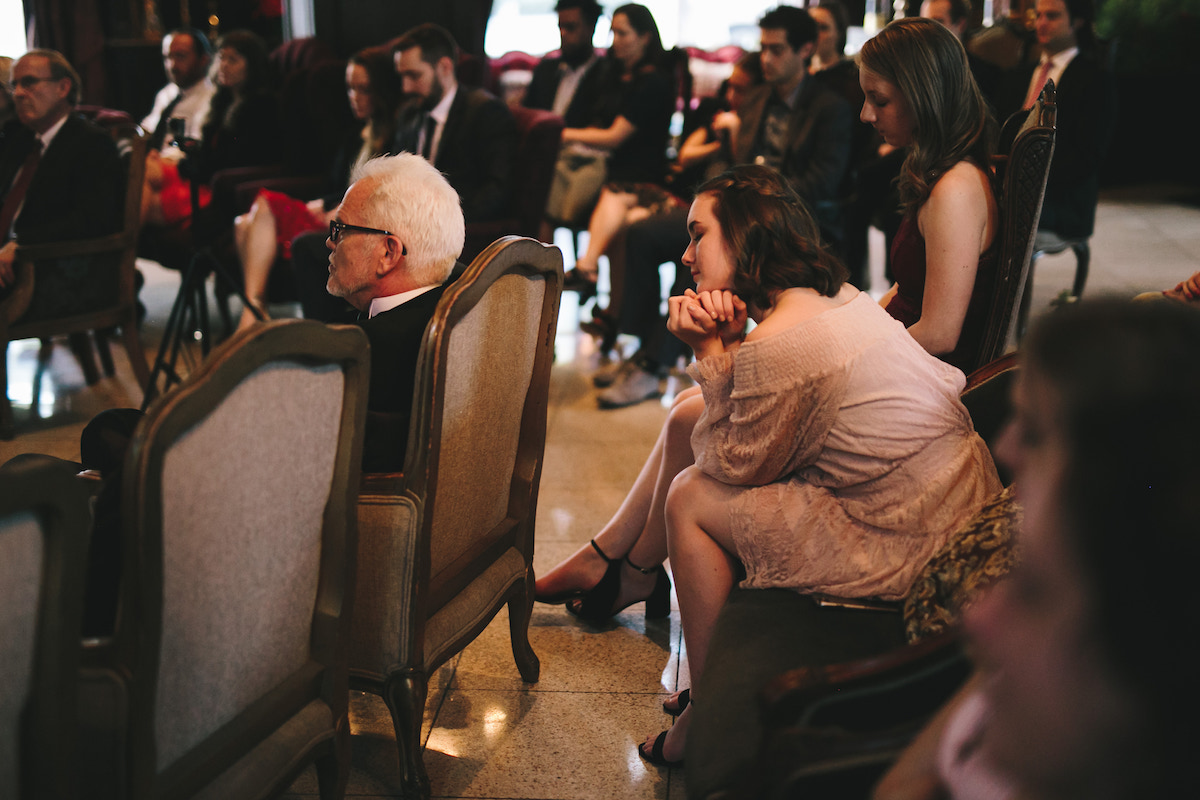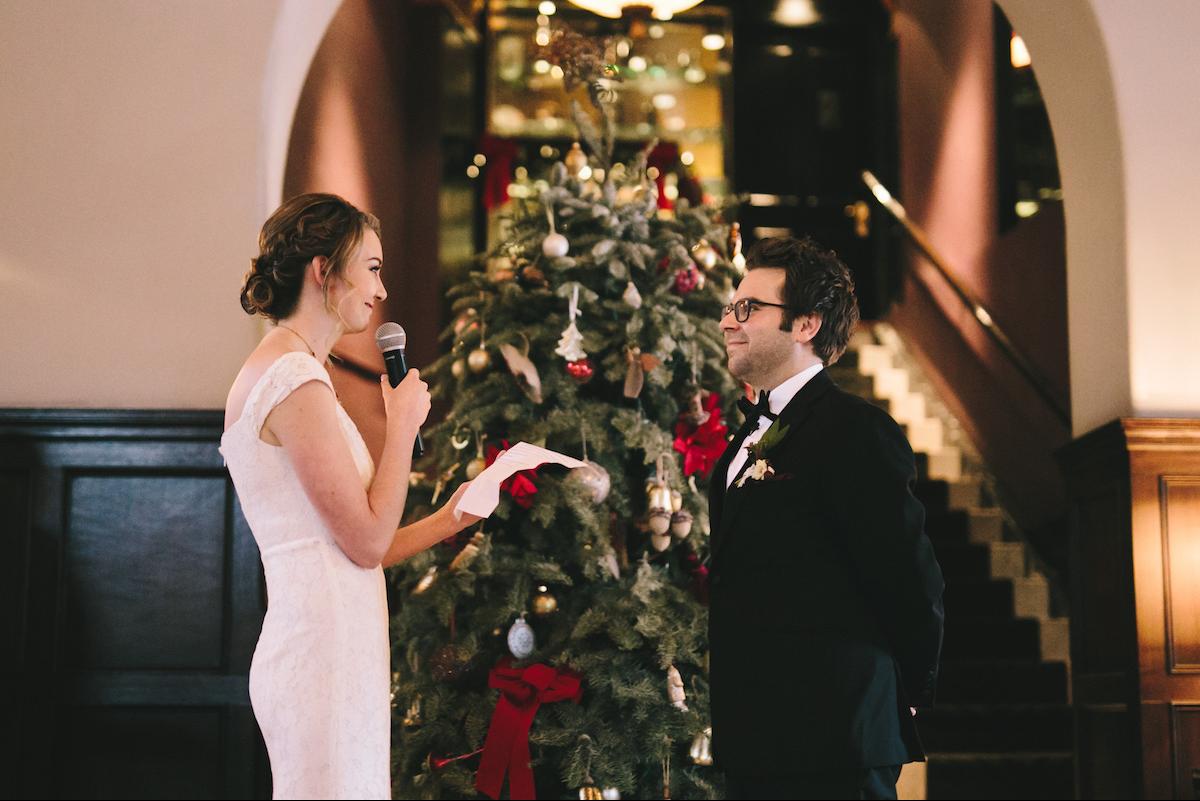 And if you are the type of couple who prefer a party scene, you can absolutely still have that with a small, intimate wedding. You never would have guessed it from the party on the dance floor at their wedding, but Jessie and Adrian said that "by the time we invited all of our family/family friends, we were left with about 20 invites for friends", with 100 invites total sent out. The energy surrounding them and cheering them on into the night was unreal, it didn't matter what the headcount was. These guests were all in, drinks in hand, ready to break it down! And I've never seen so many people jazzed about late night pretzel snacks- Jessie and Adrian totally knew how to show their guests how loved they are!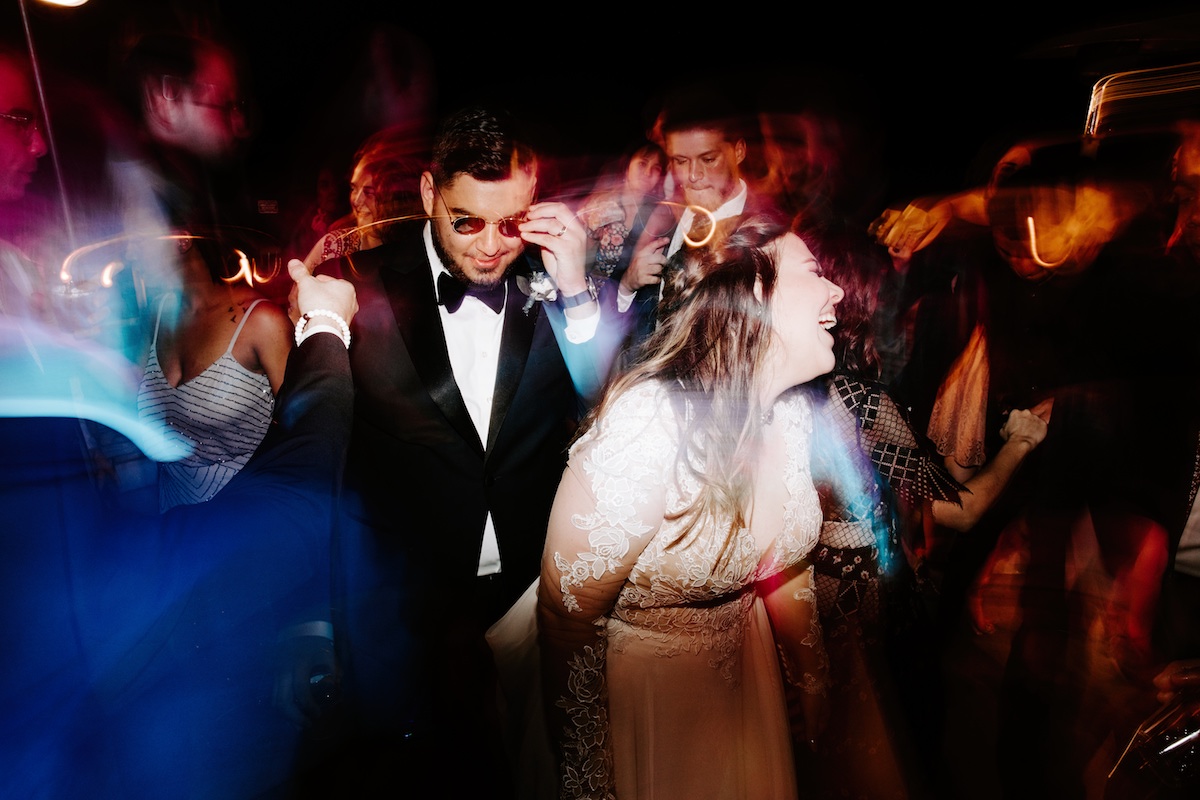 ---
Intimate Wedding Myth #3: You should only do an intimate wedding if you are trying to save money.
---
Those trying to cut costs might aim for an intimate wedding. Just because you are inviting fewer people than the average wedding, doesn't mean you have to skip the personalization, extravagance, or the uniqueness of your love story!
Maybe it's tantamount to your ambiance to be in a particular venue that costs more. A smaller guest list will not only help to alleviate the budget but will craft a memorable evening full of closeness. Siena took the challenges that cropped up during planning her and Michael's intimate wedding in stride. In fact she even looked for the ways she could enhance the experience for her guests and for their memories through the setbacks.
"Focus on the ways you can make it special. Maybe you are able to save some money on the food and can bring in some other element that is more important to you. When our guest count dropped we had to meet our food/beverage minimum so we took it as an opportunity to splurge on some fancy champagne!"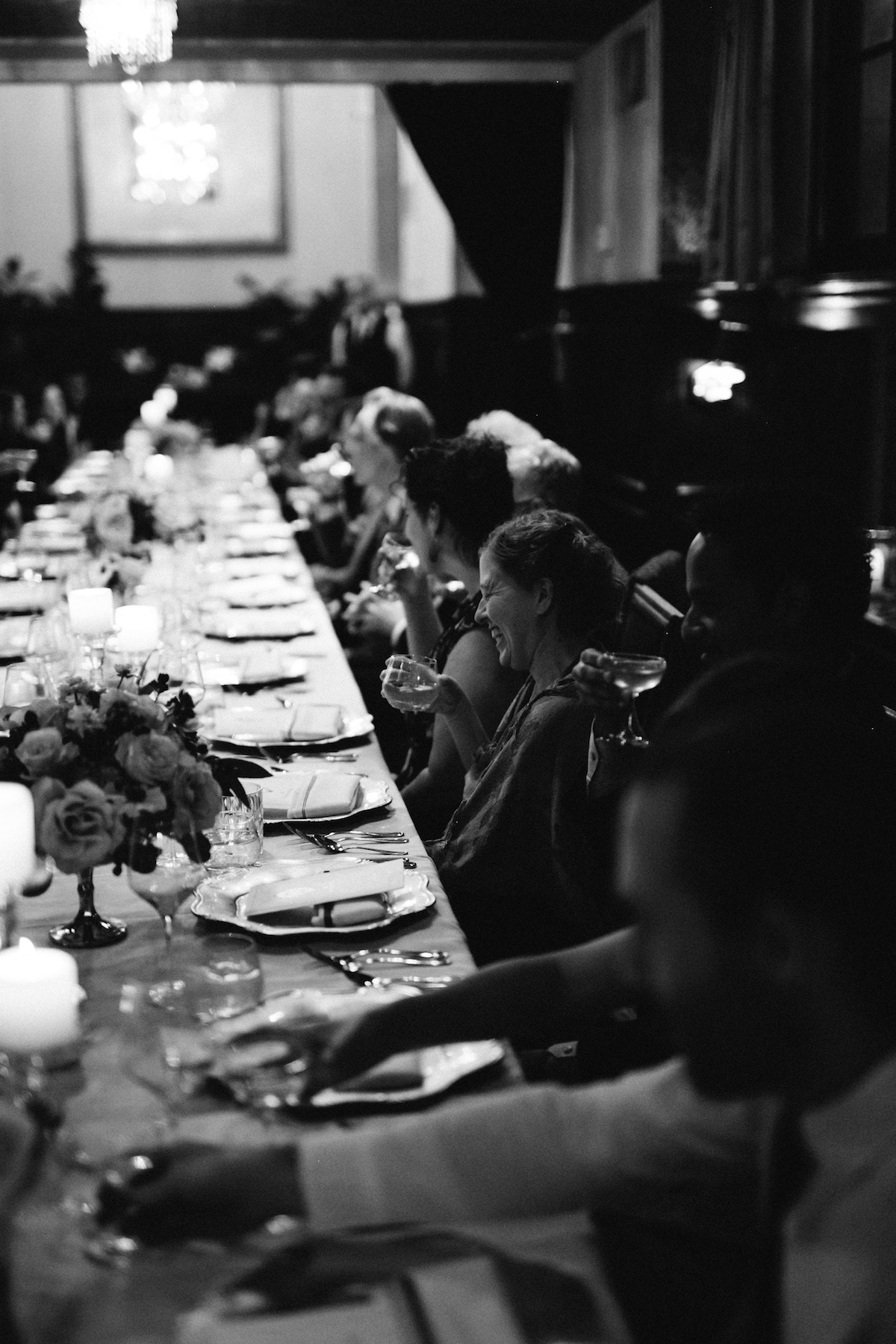 Jessie and her sweet husband Adrian share they "had fallen in love with Wayfarer's Chapel in Rancho Palos Verdes and knew for years that we wanted to get married there, but it only held about 100 people. We invited about 120, knowing that a handful wouldn't be able to attend, and ended up with about 90, which was actually more than we expected since it was a destination for all but 5 guests!"
They didn't set out to have a small wedding, but the dream setting for their nuptials happened to be an intimate venue, and Jessie and Adrian made the choice to make their shared dream a reality.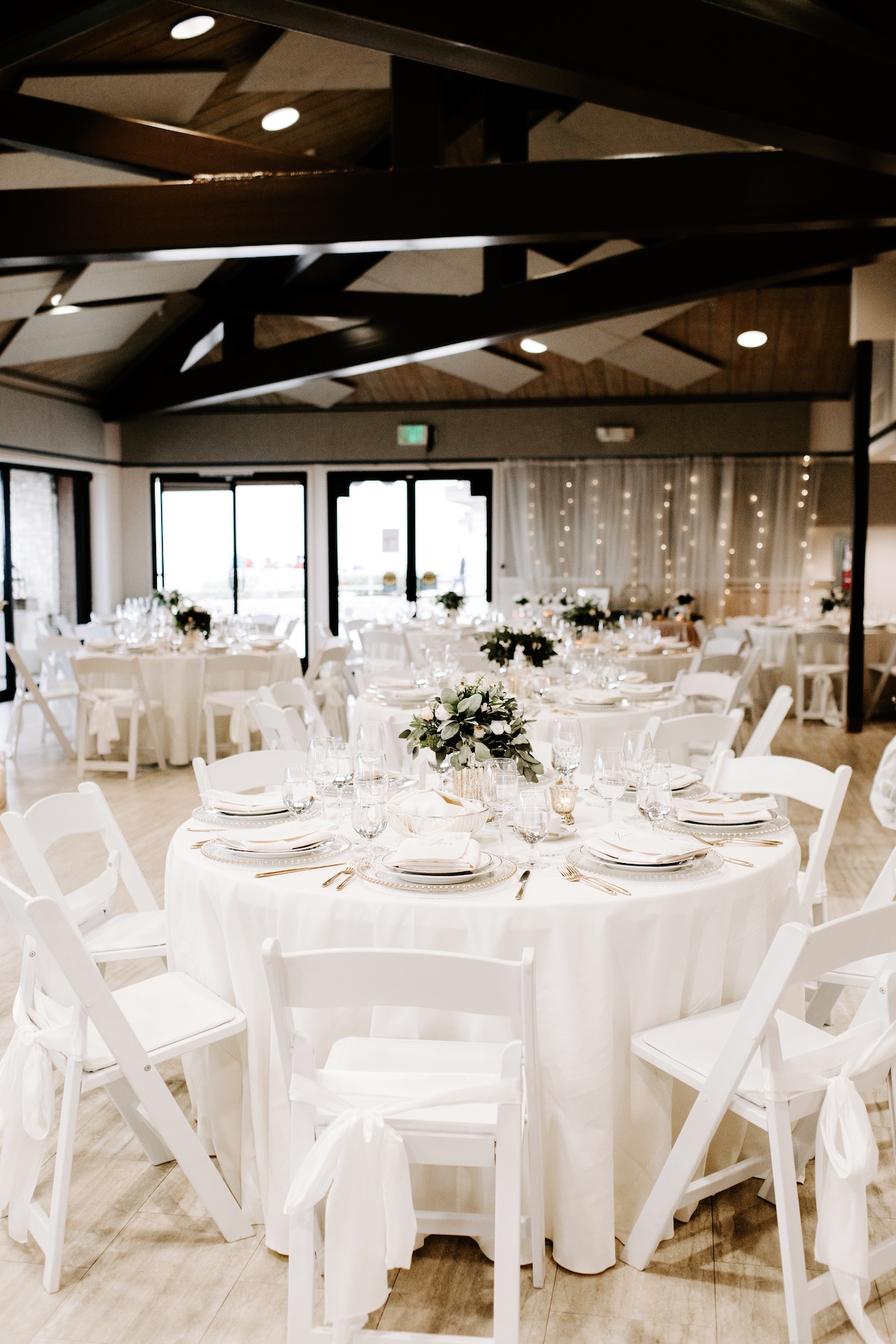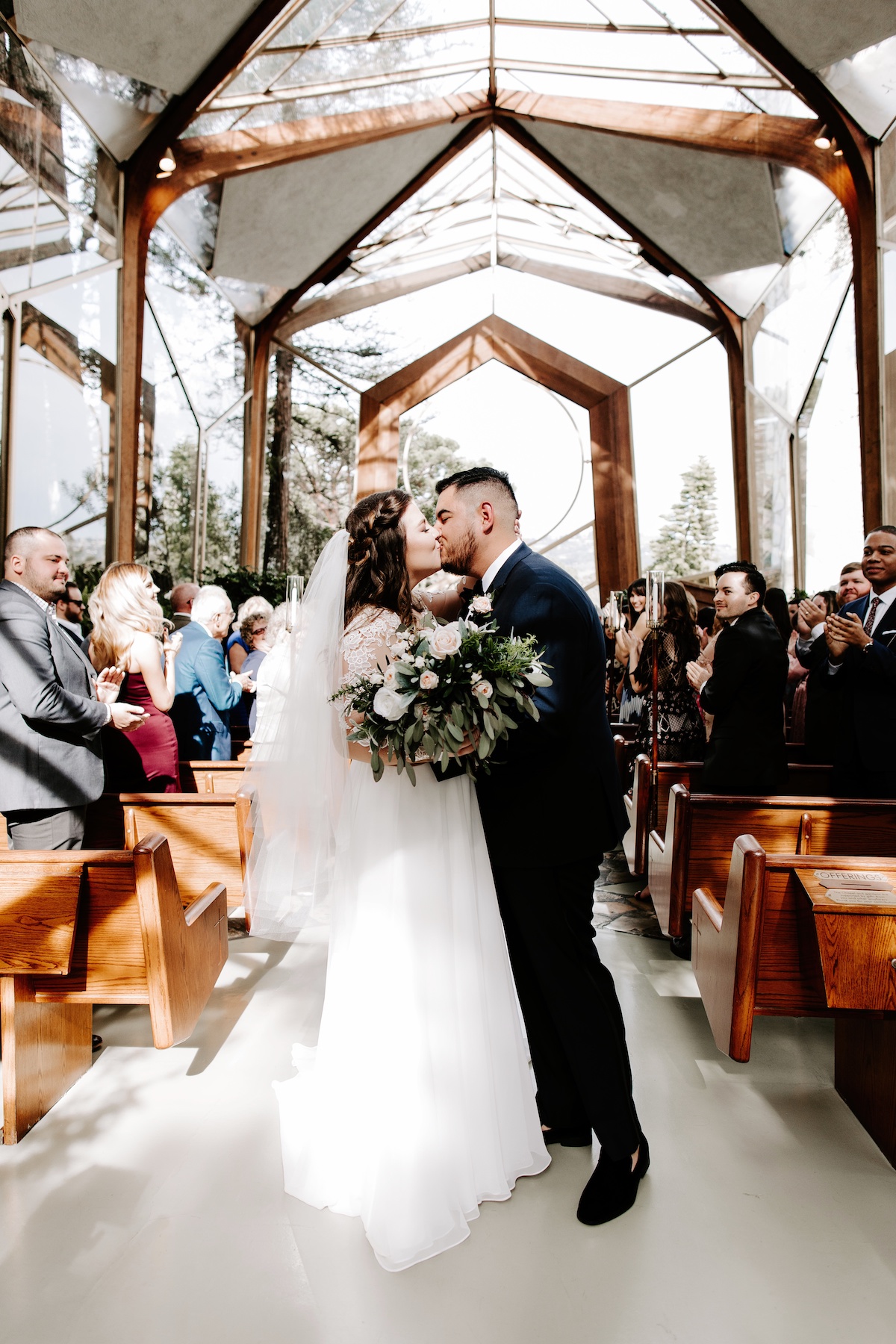 When guests attend your wedding, they should immediately have the feeling that this wedding is uniquely you – based on your personality, in a location that has meaning to you, and in a manner that you would be comfortable celebrating.
Laura knew right away that an intimate wedding would be the best reflection of her and Craig's life together. "I look back and can say that I wouldn't trade our small wedding for anything. For me, it's like the difference between having a blowout party versus an intimate dinner with friends. At this phase of my life, I personally take pleasure in and savor the memories so much more from the latter."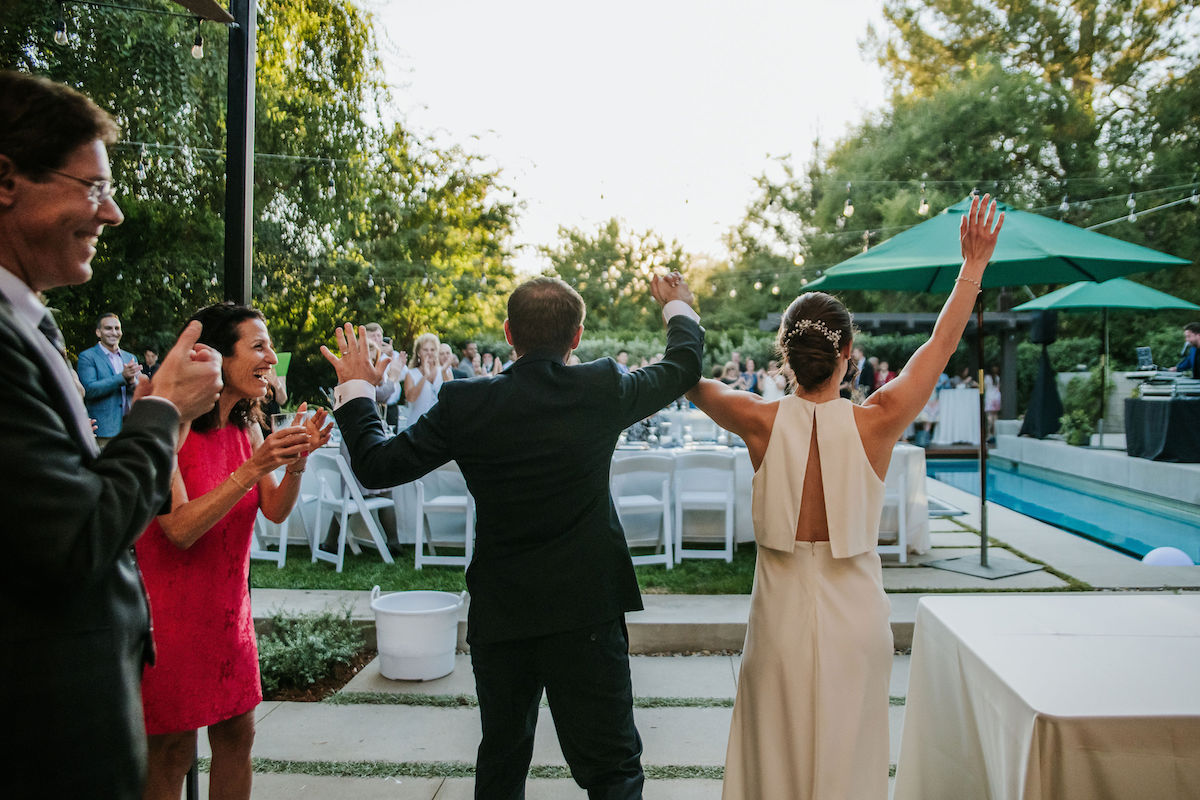 Megan Abbott Photography
---
I absolutely love all of this insight about intimate weddings! Now if you ask me about intimate weddings, I am very much FOR them. As someone who had a larger wedding of 200 guests, I wish I could go back and have less people. Half of the people at my wedding I don't even speak to anymore- mostly people who were coworkers or just friends at the time. An intimate wedding is definitely the way to go if you want to cherish your time on your wedding day, so don't let these myths fool you!
And if you're in the Southern California area and need a planner to help with your intimate wedding (ahem, yes, you do), Sarah of Kindred Weddings and Events is your gal!
The following two tabs change content below.
Lauren Grove is the editor and owner of Every Last Detail. A clueless bride-turned-wedding planner, Lauren uses her experiences and knowledge to educate and inspire brides all over the world.