We love this sweet love story as we are approaching the holidays, especially New Years Eve! You see, Jennifer and Karl dated briefly when they were in high school, and fate brought them back together on New Year's Eve!  Their wedding day was a beautiful modern elegant design set at The Waterfall in Delaware. With the grand feel of both the ceremony and reception space, this venue allowed them to achieve the look and style that they were going for with ease.
We hope you enjoy the beauty of this couple's elegant celebration captured by Kelli Wilke Photography, and be sure to catch the details that Jennifer and Karl shared about what made their day so special.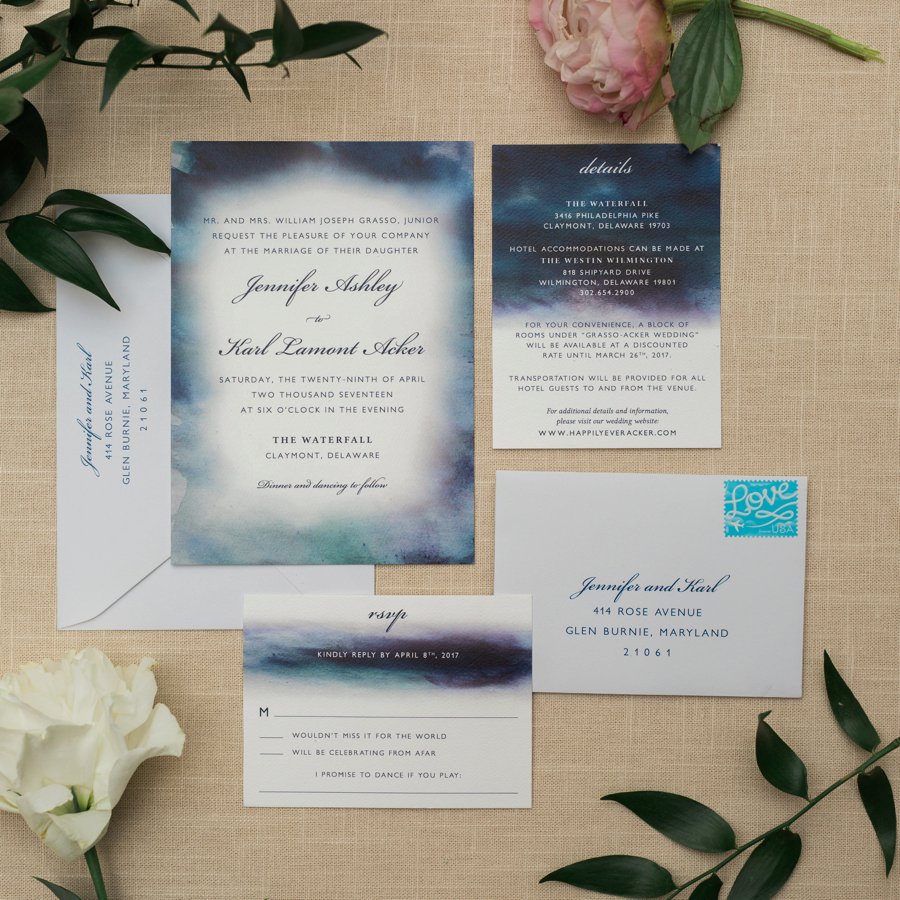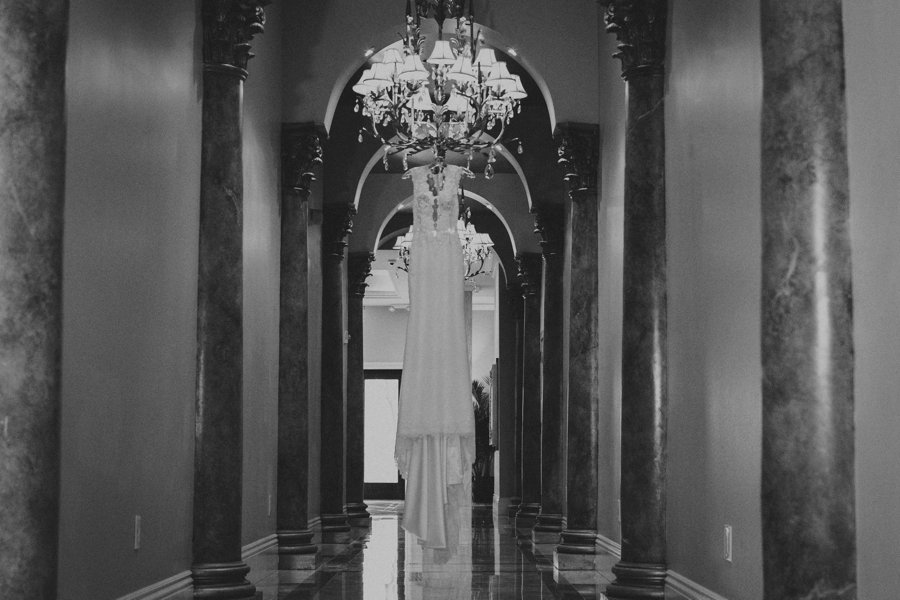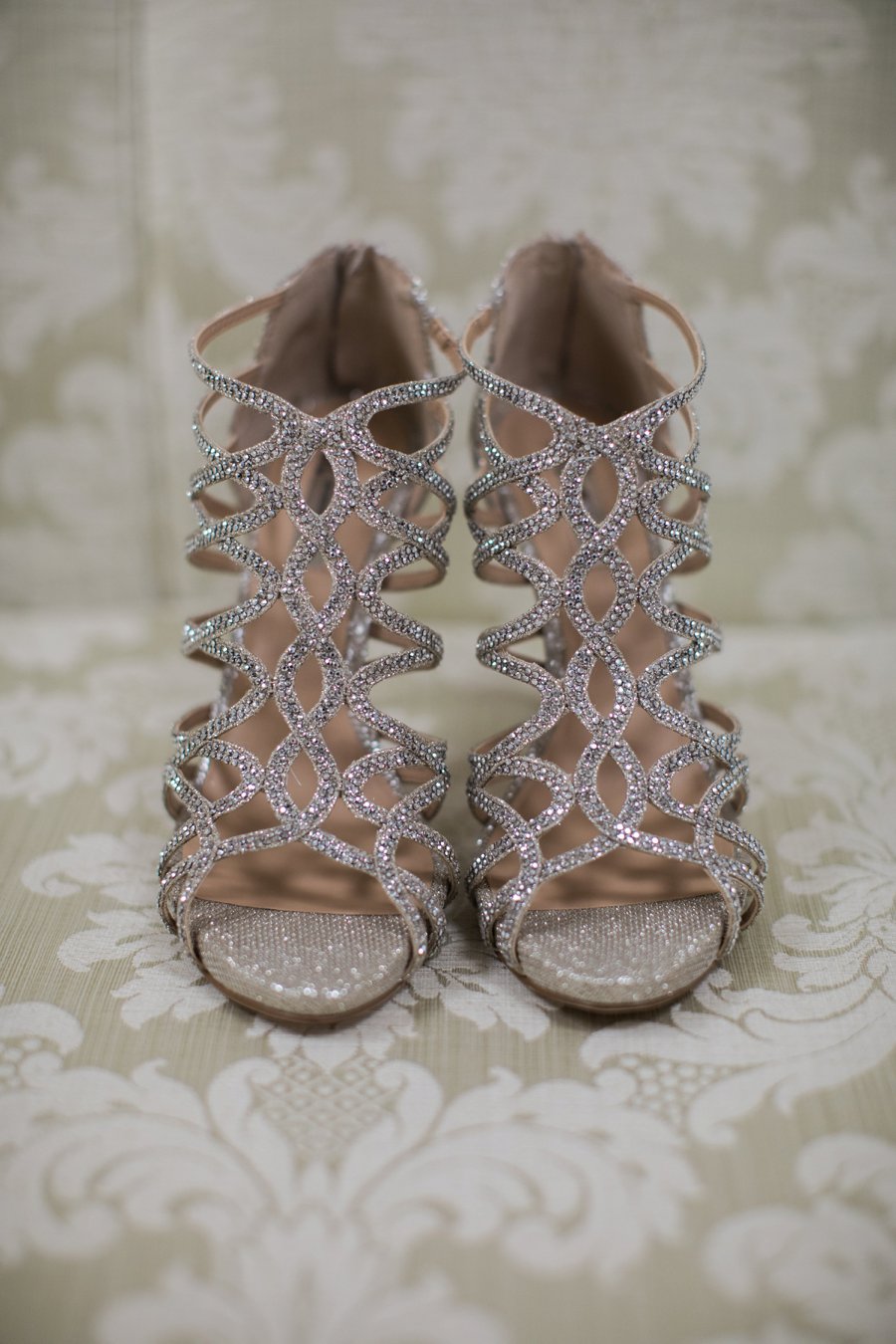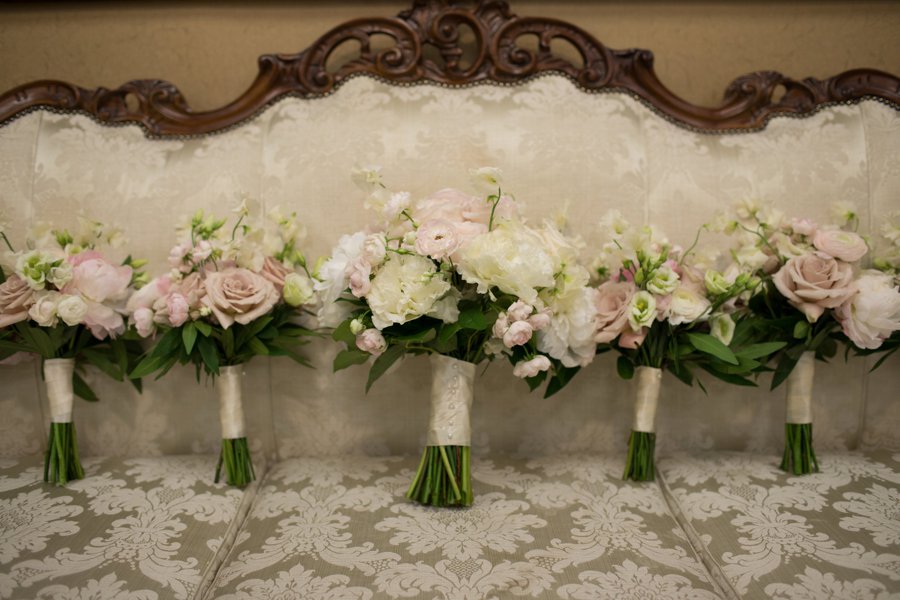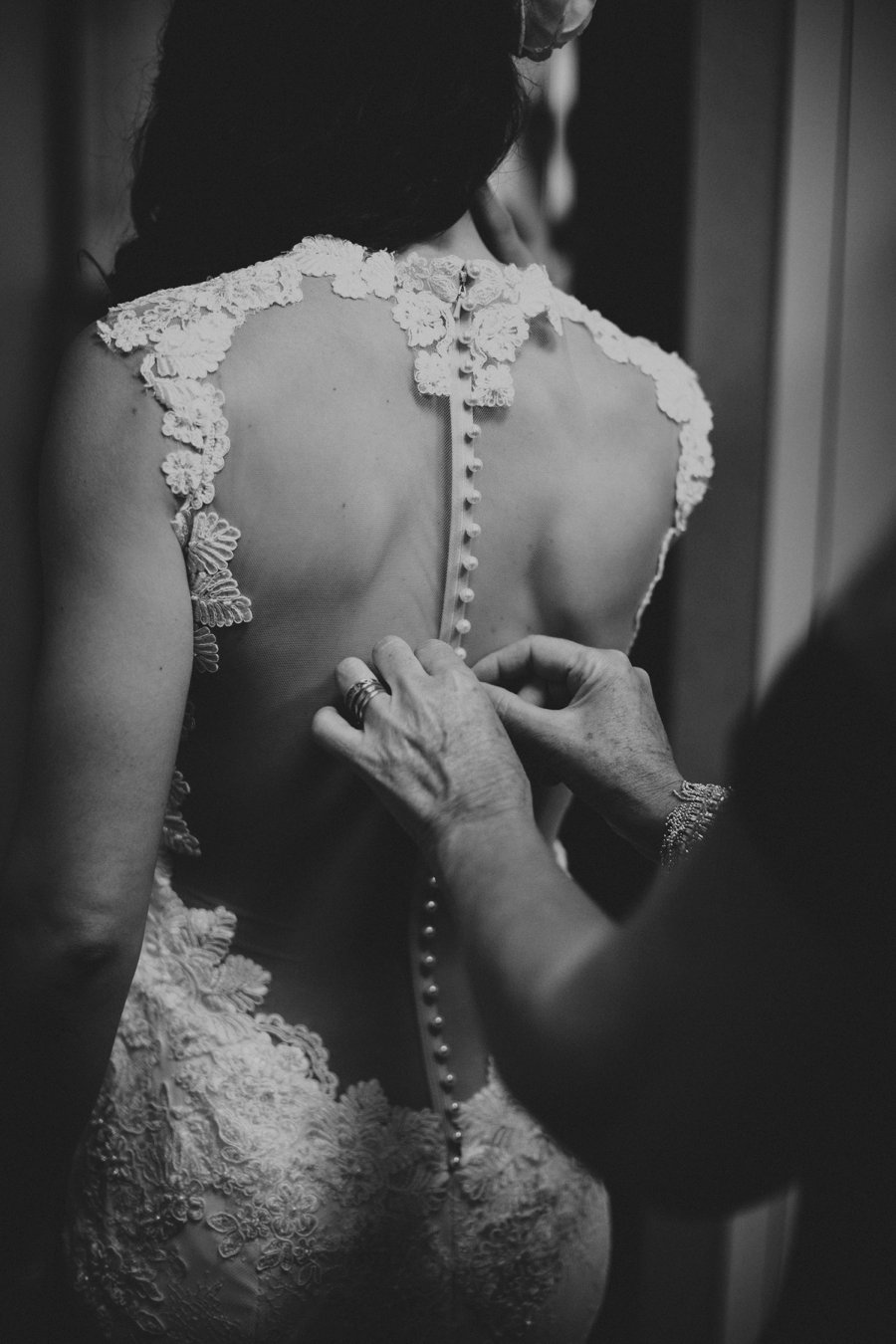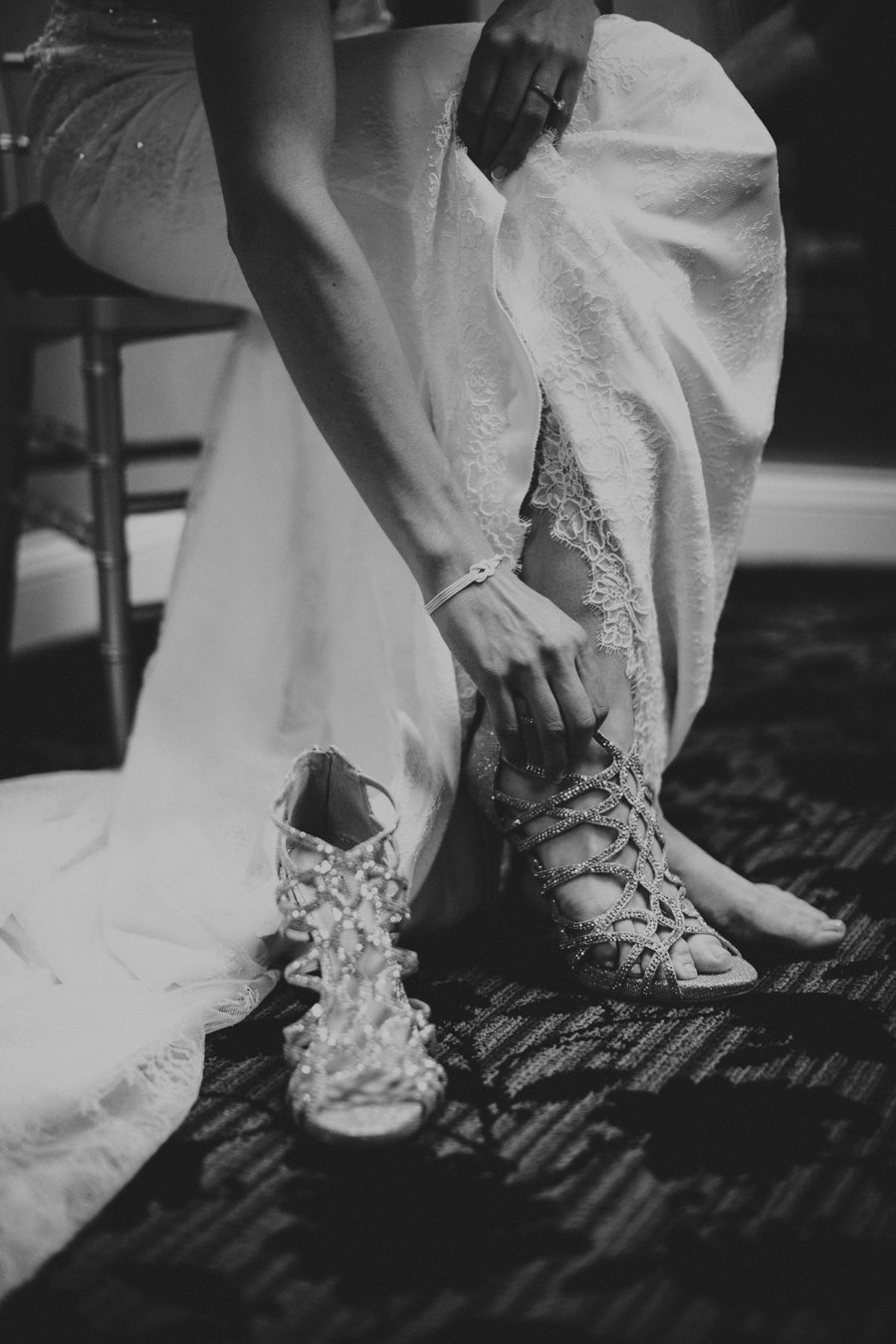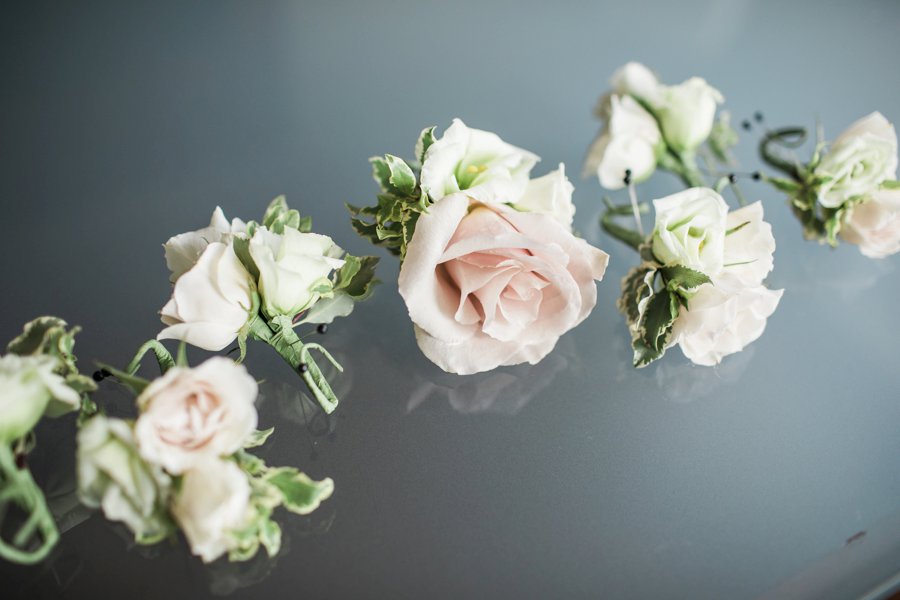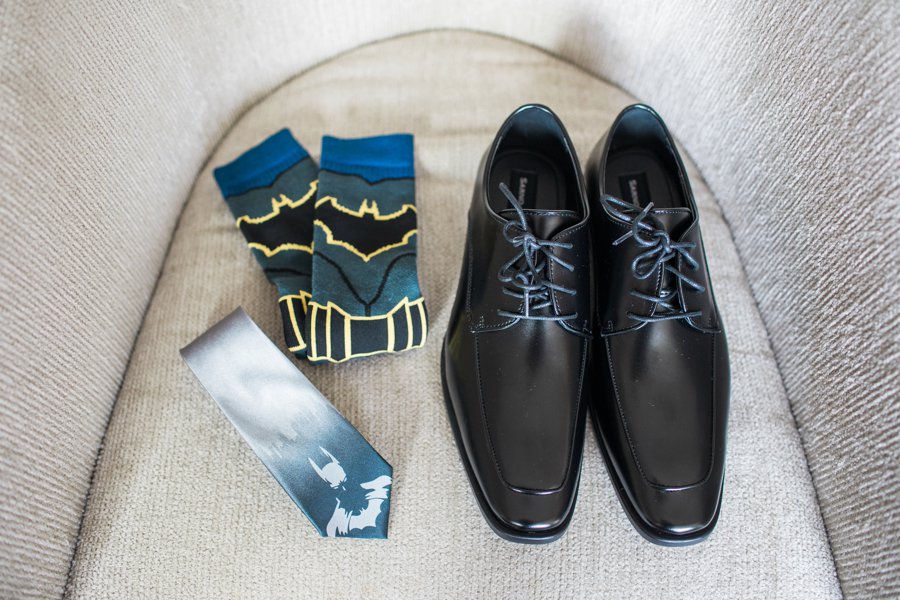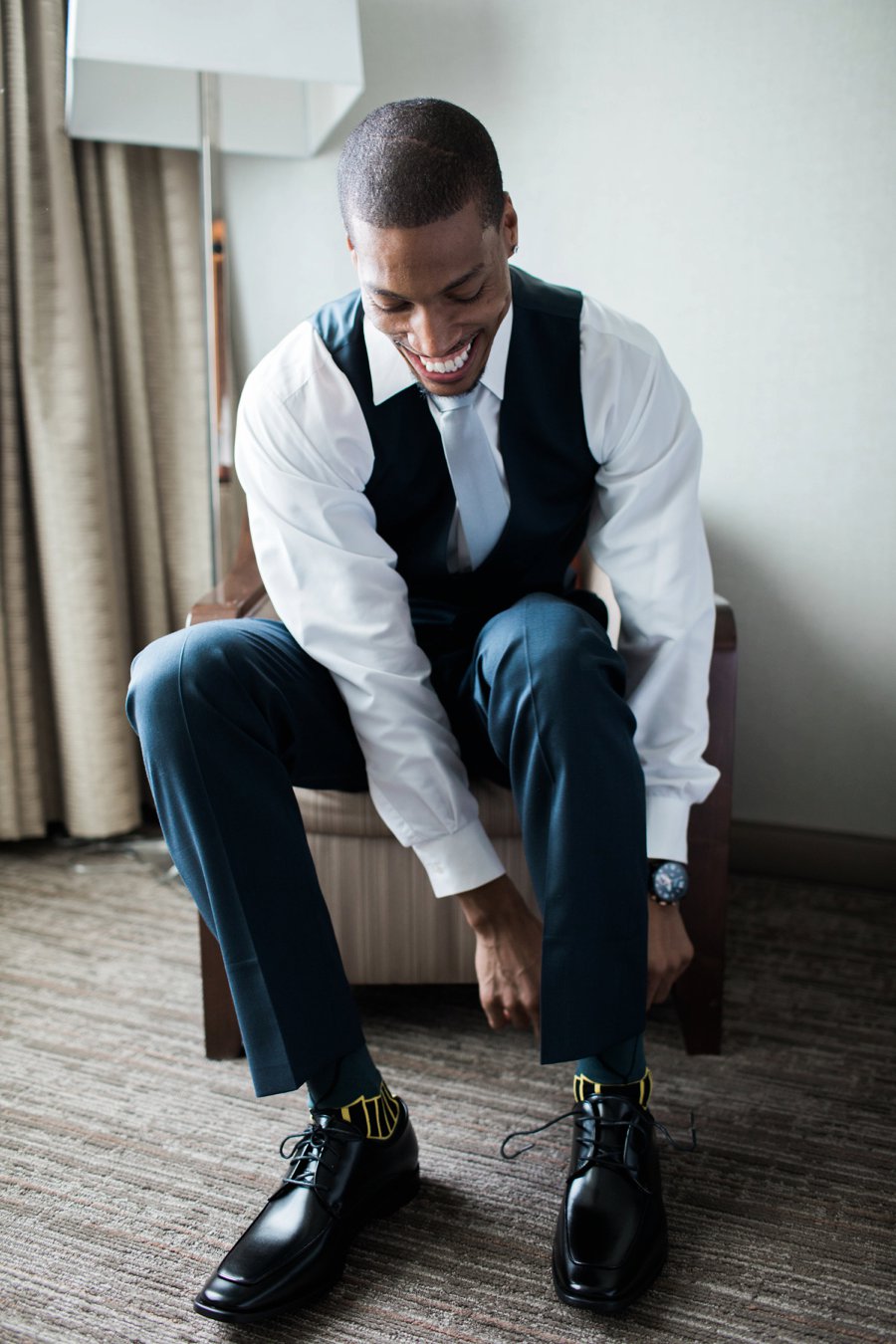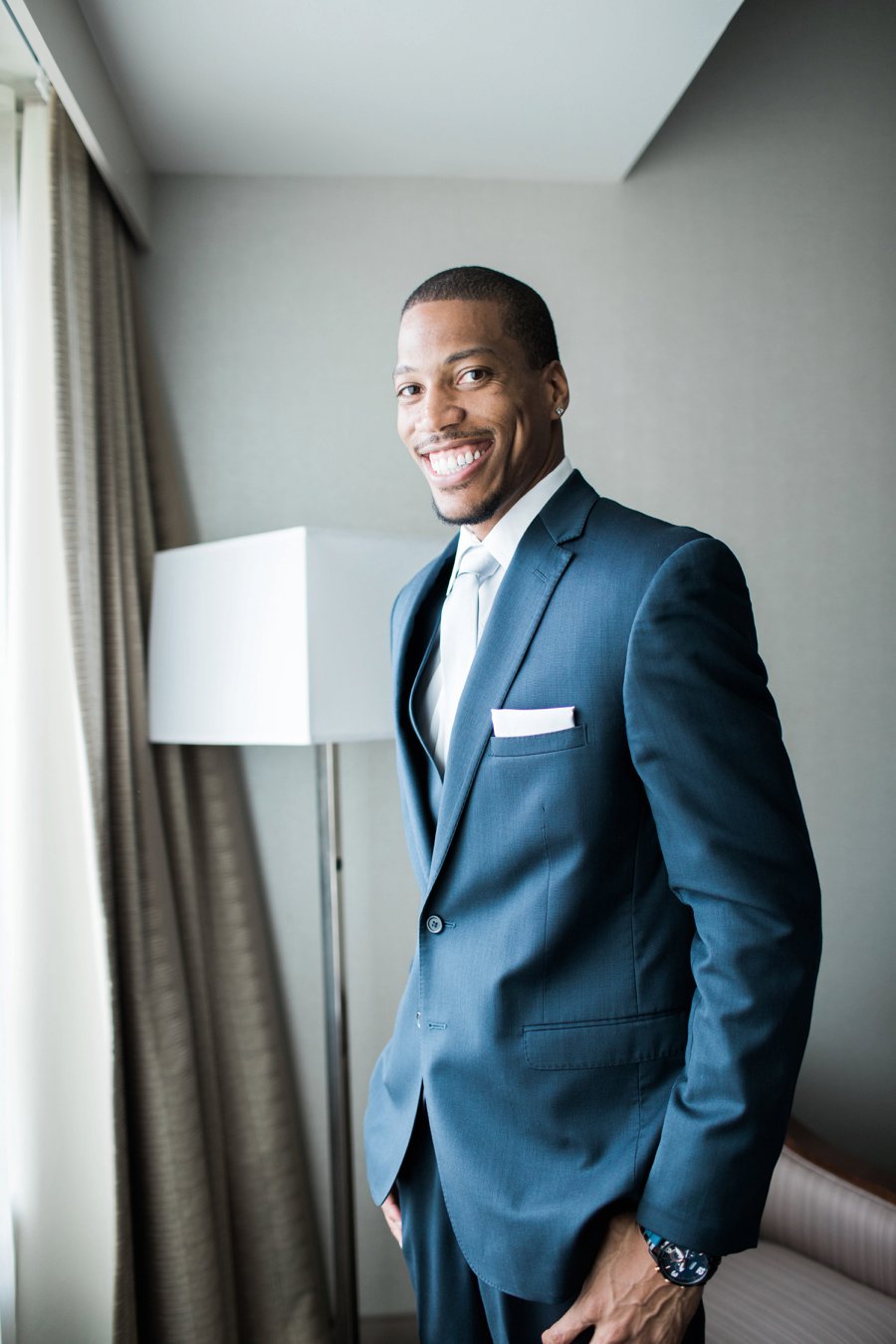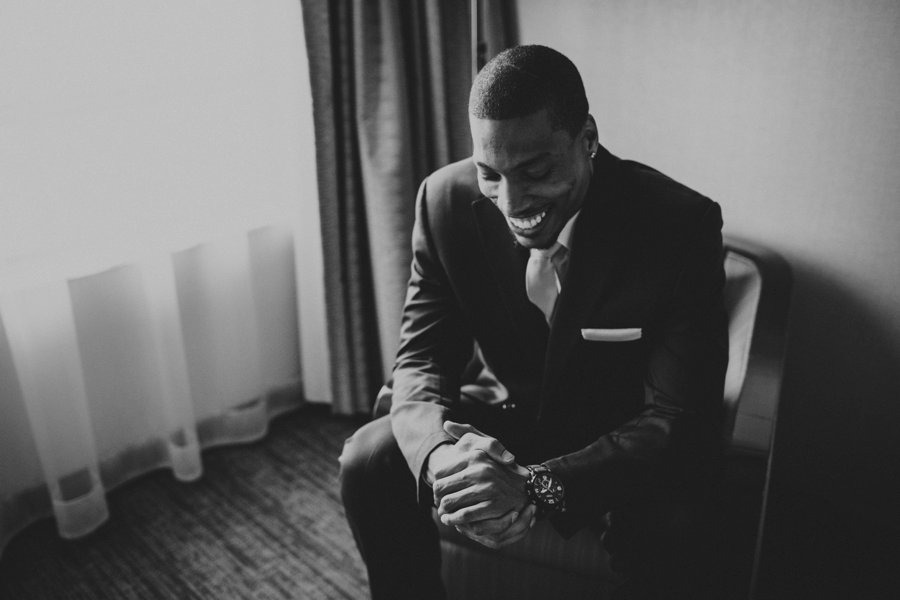 Tell us a little a bit about your wedding (your vision, color, style, and location choices).
Our vision was Modern Elegance with Class yet no sign of a Stuffy vibe! We chose a blend of soft Spring dreamy colors with a bold midnight blue contrast and a touch of silver and rose-gold accents. Our ceremony at The Waterfall, was outside with a grand Coliseum feel with nature to soften the marble and stoic look. It was a space to take on our ever growing family and to incorporate the sounds, the beautiful weather and the grand feel of the day itself. The reception was in the Cascade Ballroom; this embodied our Modern Elegance style. It felt uplifting and a breath of fresh air when we walked in the room. It was dreamy… the perimeter marked with strong pillars the custom oval shaped marble dance floor and the ever so soft yet bold and stunning chandeliers that hung above, 5 to be exact!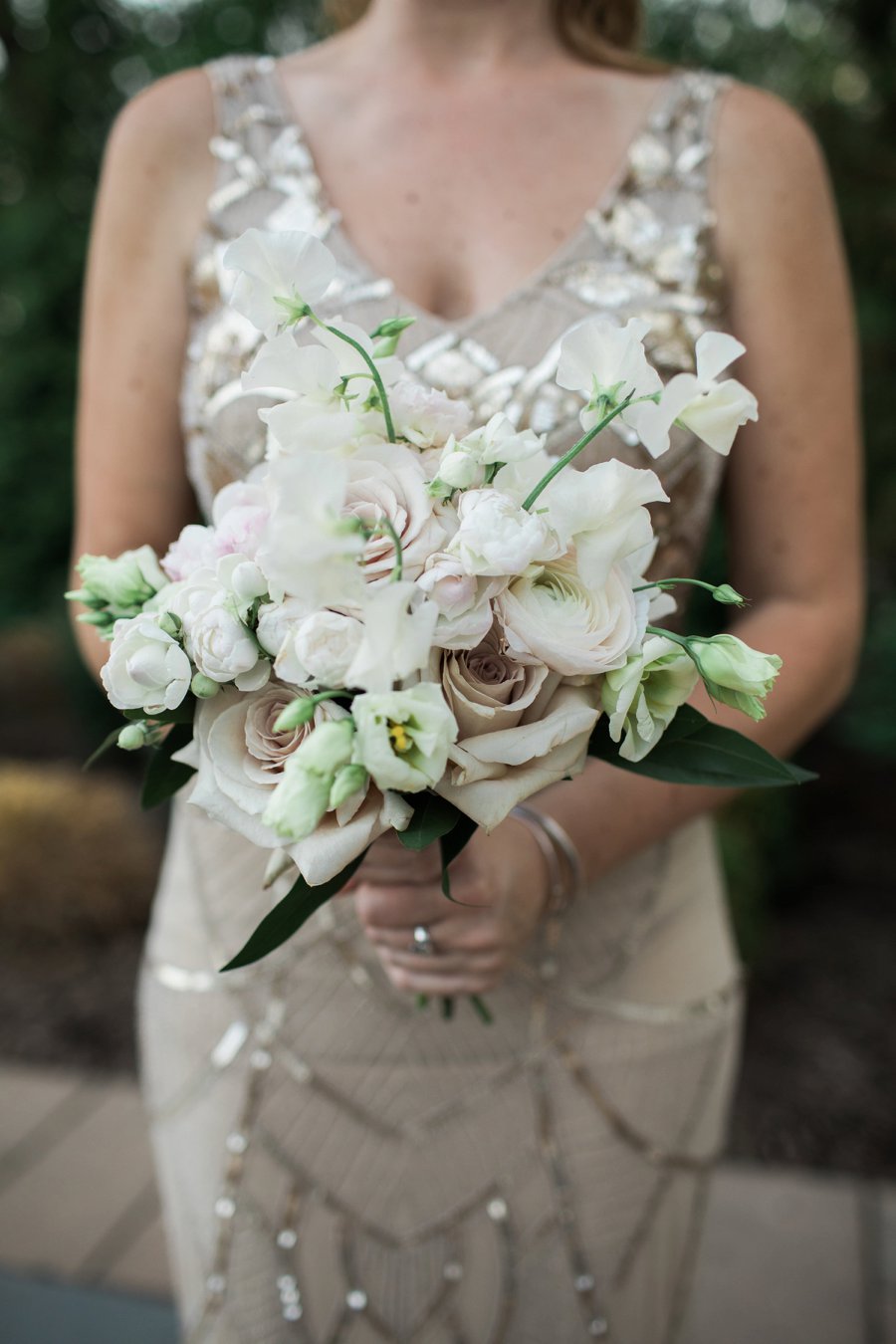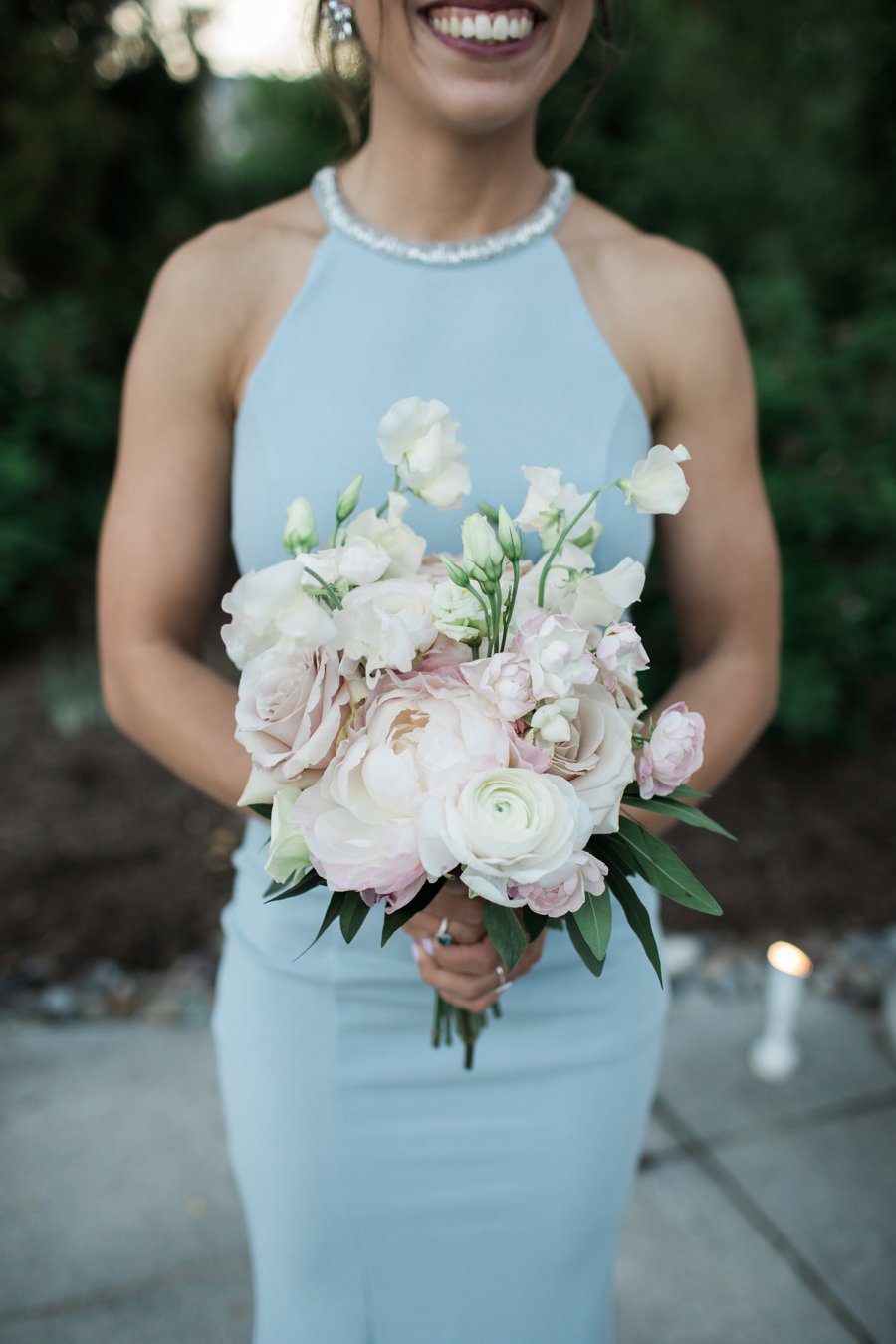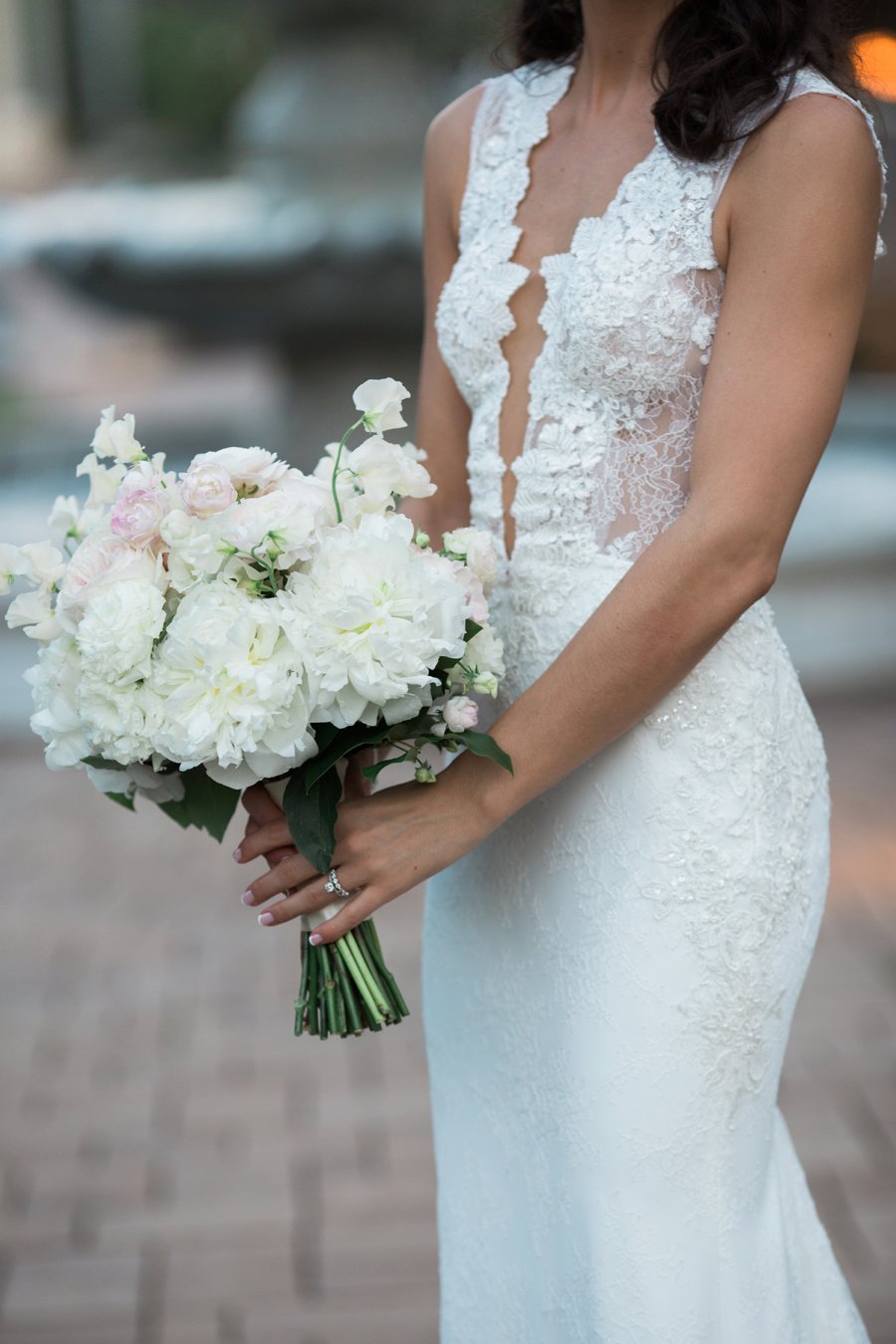 What was the most important to the two of you while planning? Was there anything that you chose to splurge on or skip?
Important: The Venue, Entertainment and Formality   Splurge: On Three Main Areas;   1). The Venue; it welcomed our 2 styles of modern and elegance. We knew our guests would feel comfortable yet fancy! Their in-house catering team is more than talented. Chef Neil worked with us directly to achieve a custom menu selection. The display and offerings of food was heaven-like. Months later the guests still rave about it!   2).Entertainment; it is a huge part of who we are. We both have a love for music and dancing. Also our family and friends are the same so we wanted to assure their full enjoyment from beginning to end. Ceremony: Live 3 piece band and singer. Piano, Guitarist and Violinist. 3 Amazing music students studying at the University of Delaware. They put in many hours of rehearsal and were very professional. Very impressed! Cocktail into Dinner Hour: The Smooth Sounds of Steve Silicato; local Solo Italian Singer in my area where I grew up (Wilmington, DE). He has performed many times at the big annual St. Anthony's Italian Festival and at many other venues in the area. It was a playful joke at the time amongst my coworkers and I that we would one day have him sing at my wedding (I wasn't even engaged at the time!). Well I stuck to it and surprised them and all other guests with him at our wedding. My Father is Italian, I grew up listening to all of the 'smooth sounds' from back than. Sunday with Sinatra was a given to be on throughout the surround sound in our home every week. I decided to bring that element of familiarity and warmth to the mingle hours and dinnertime. It was perfect, guest expressed their awareness of how special it was and how talented Steve Silicato is. Reception: DJ time! About 9:30PM until the end, Midnight he got the guests on their feet and moving all sorts of ways. Tom Barrett Disc Jockey's knew how to feel the crowd. 3). Stationery; Lynn Theresa Designs (privately owned business) Provided endless proofs and quick turn around times. Carried our modern elegance through each piece of stationary that makes up a wedding. We loved all of it to the fullest! Our designer even helped us design our 'Wedding Logo,' that we adore and have used in other elements since the wedding. 'JKForev 4.29.17'   Skip: Nothing – we went all out!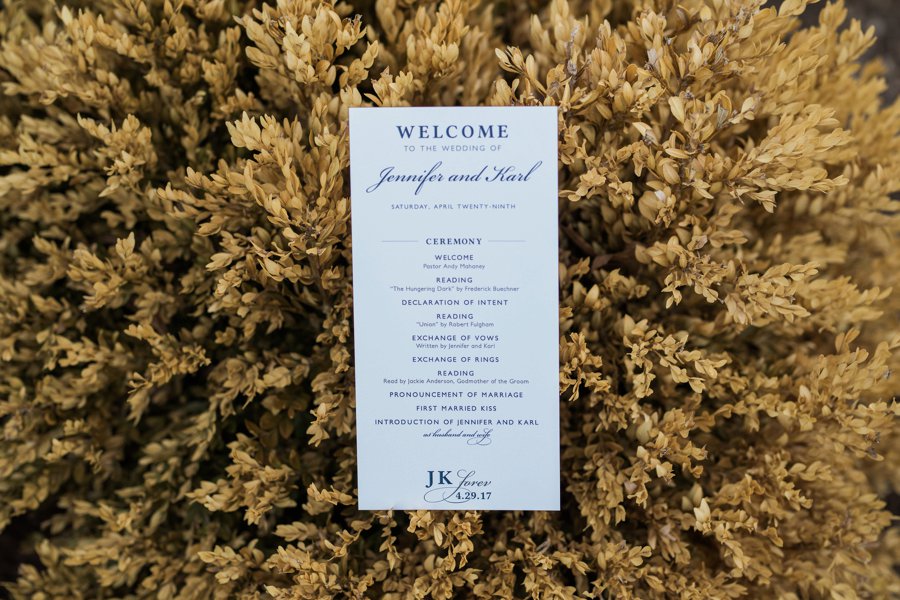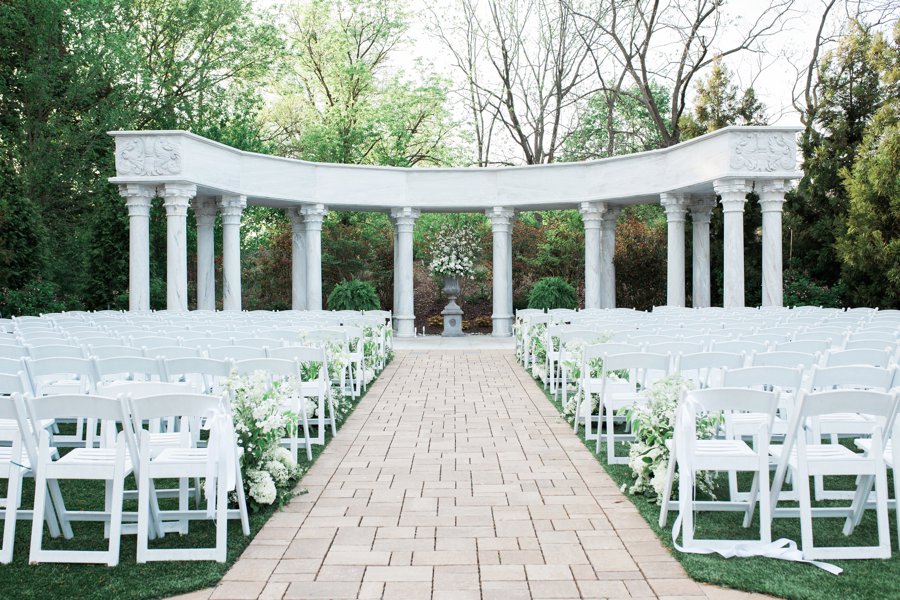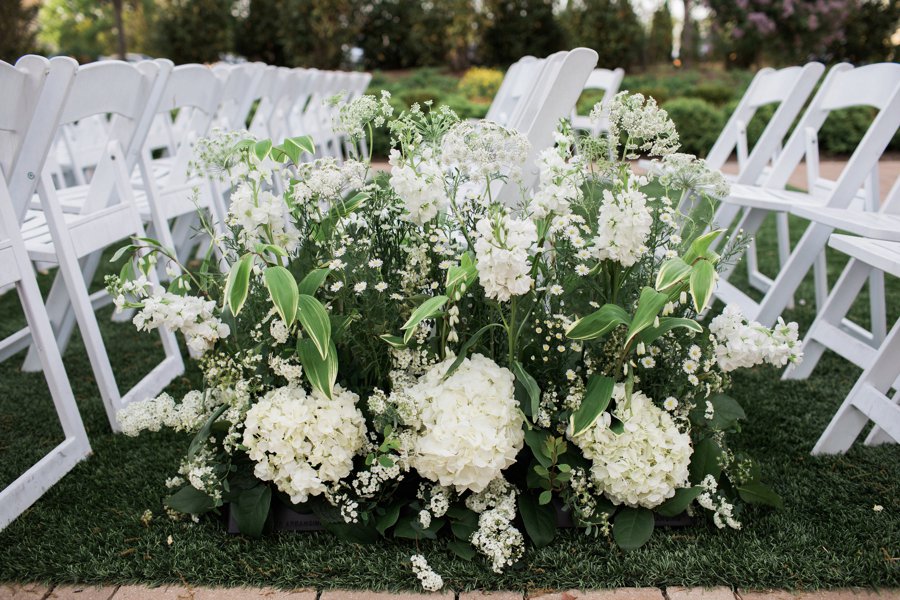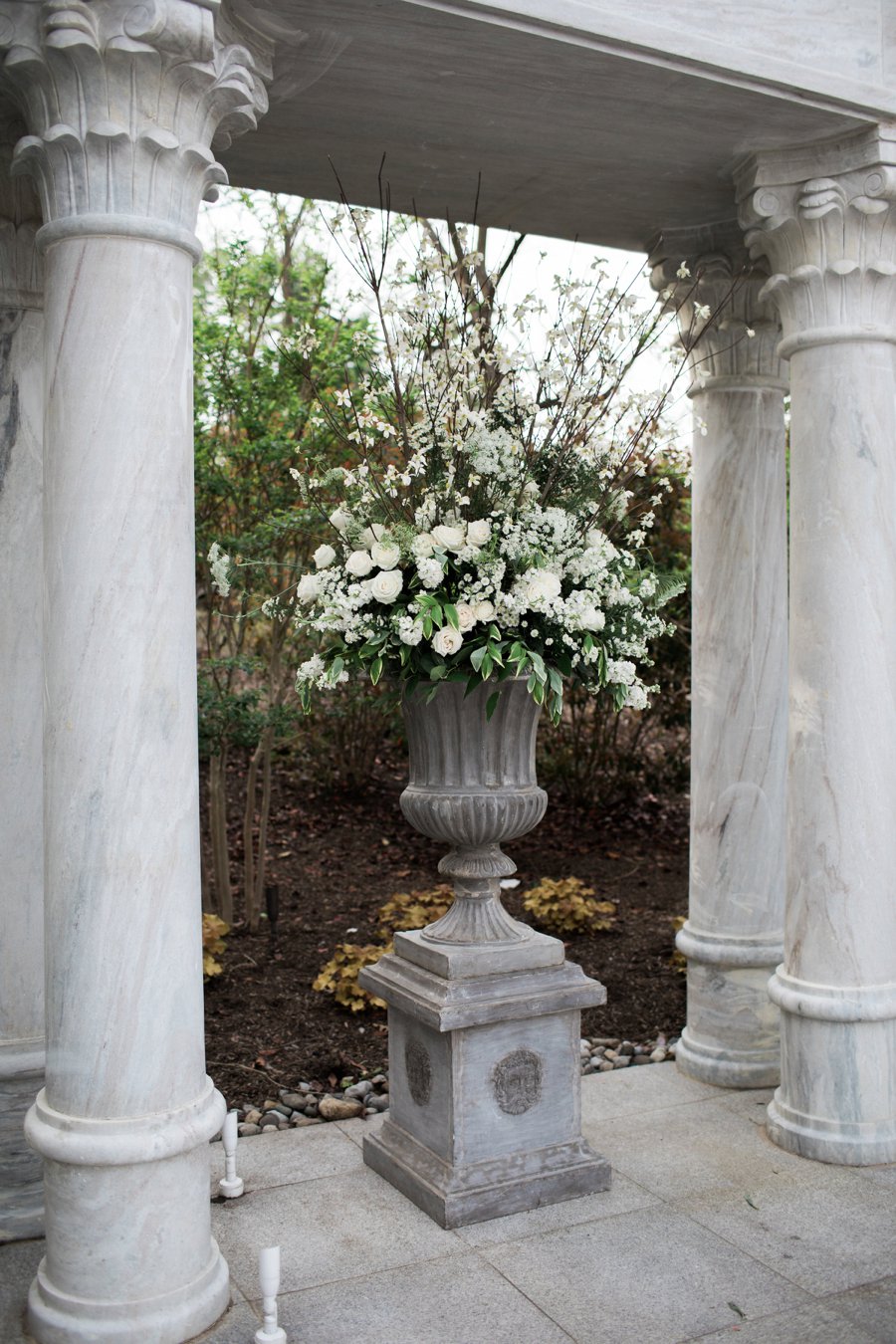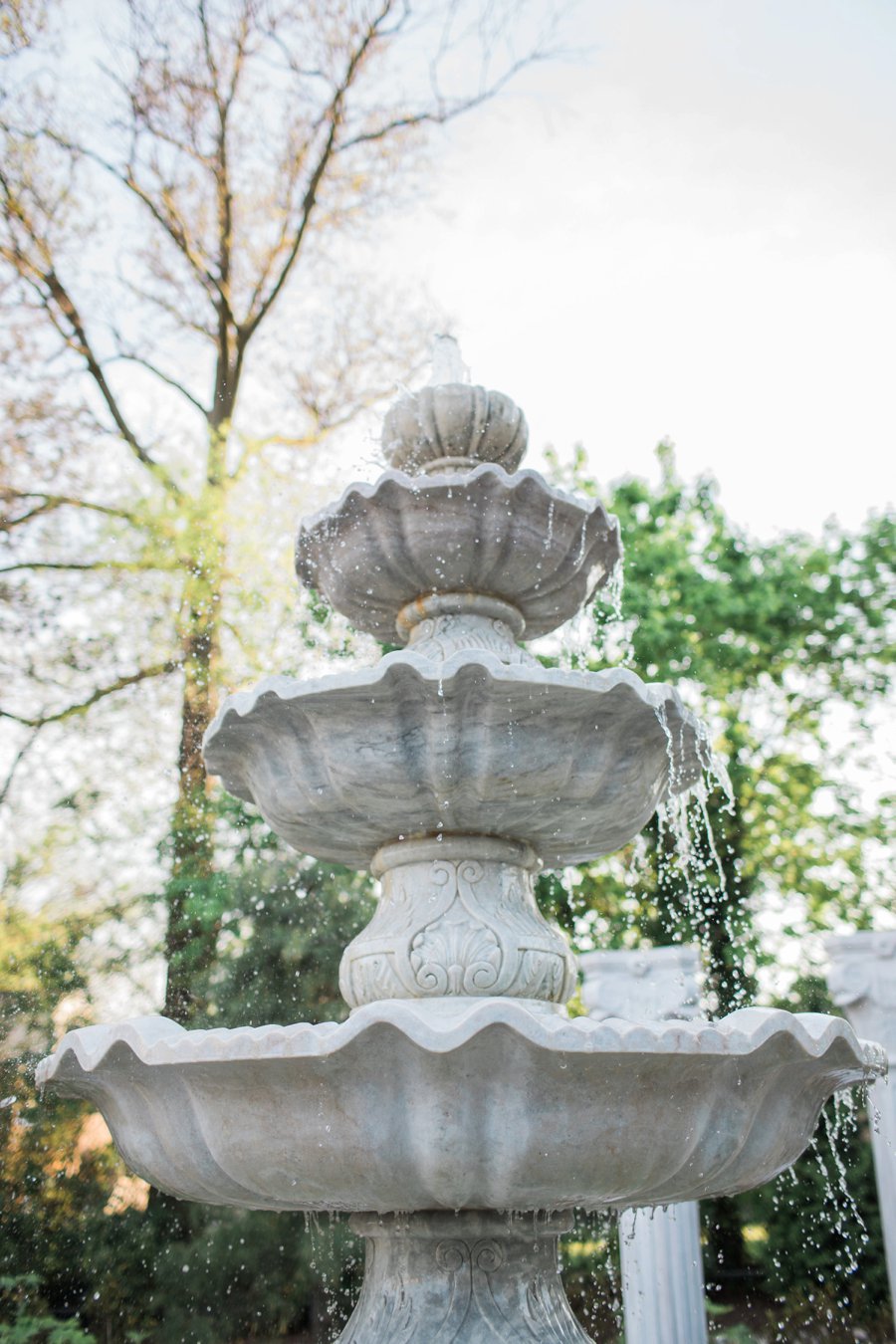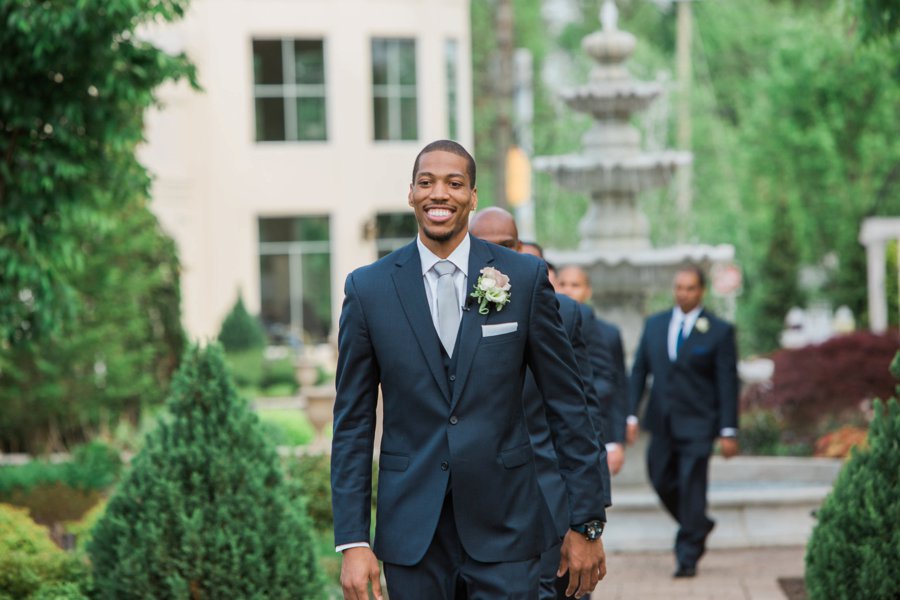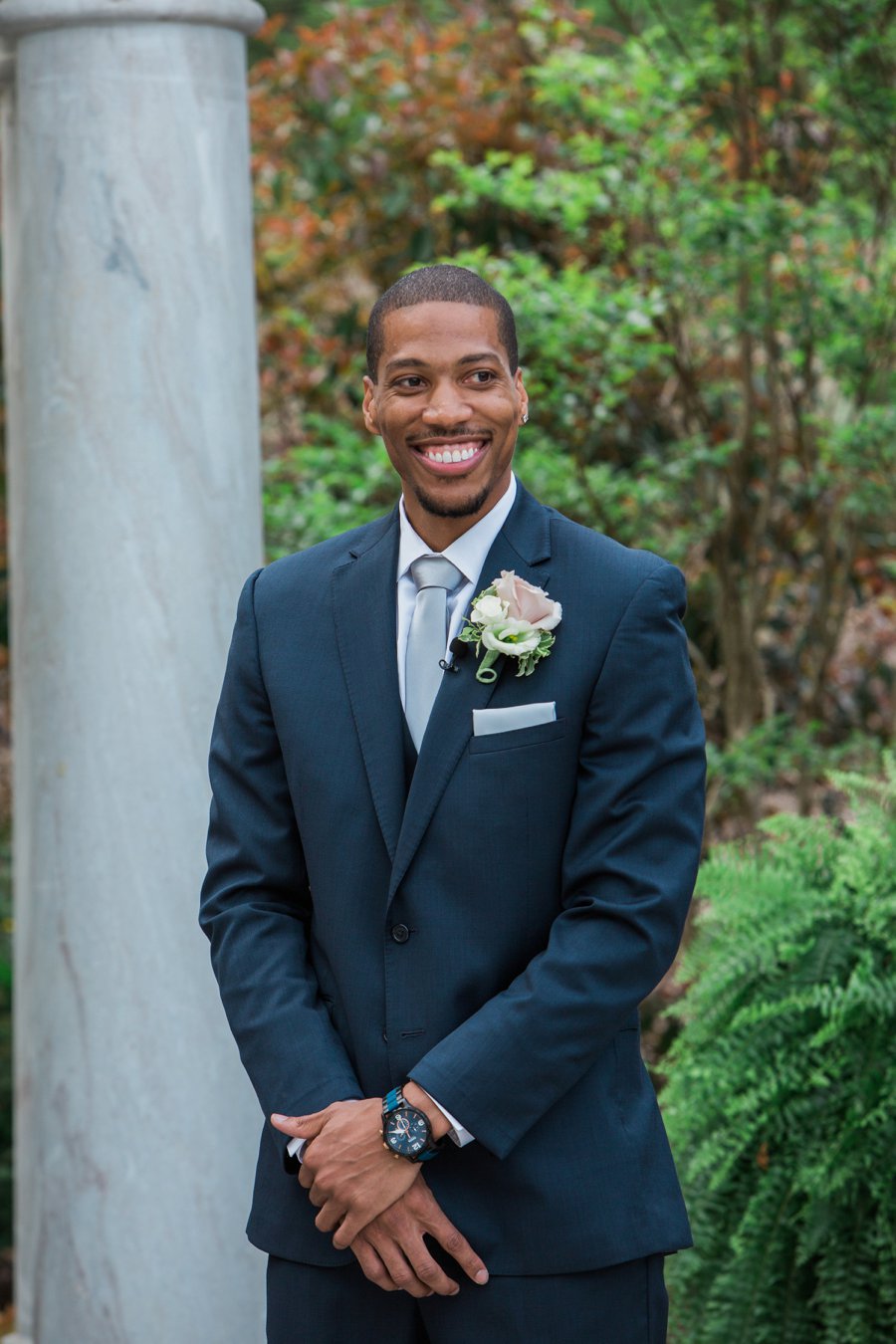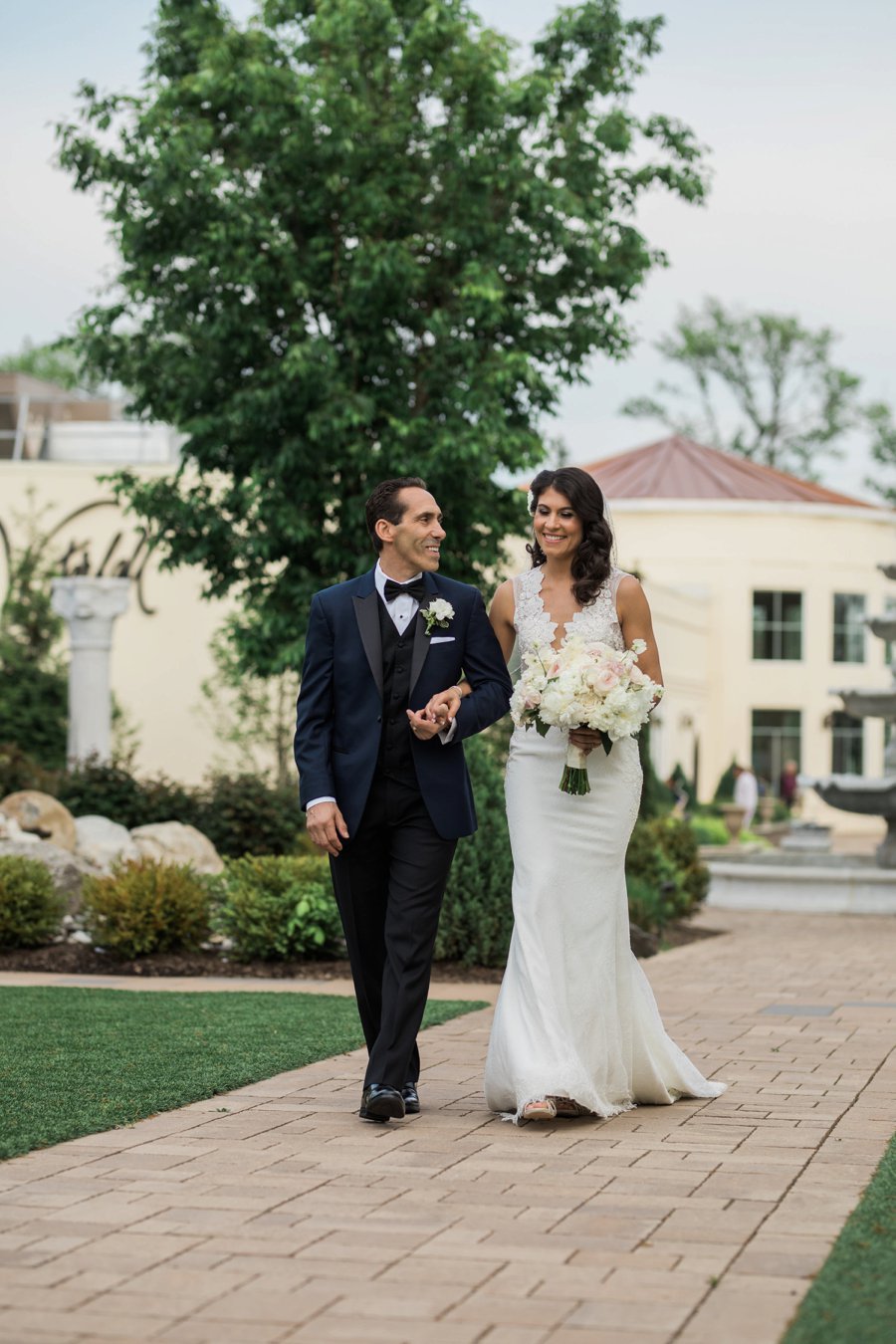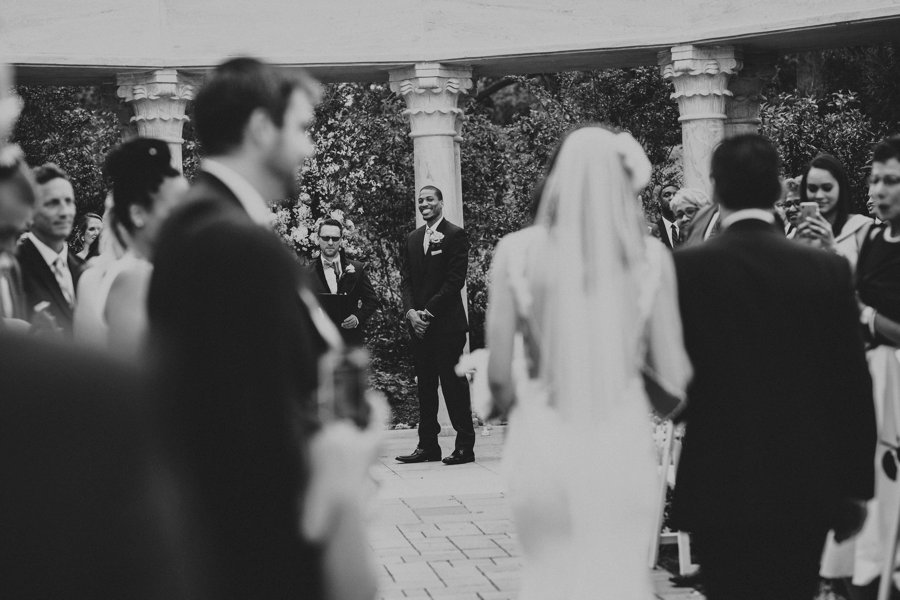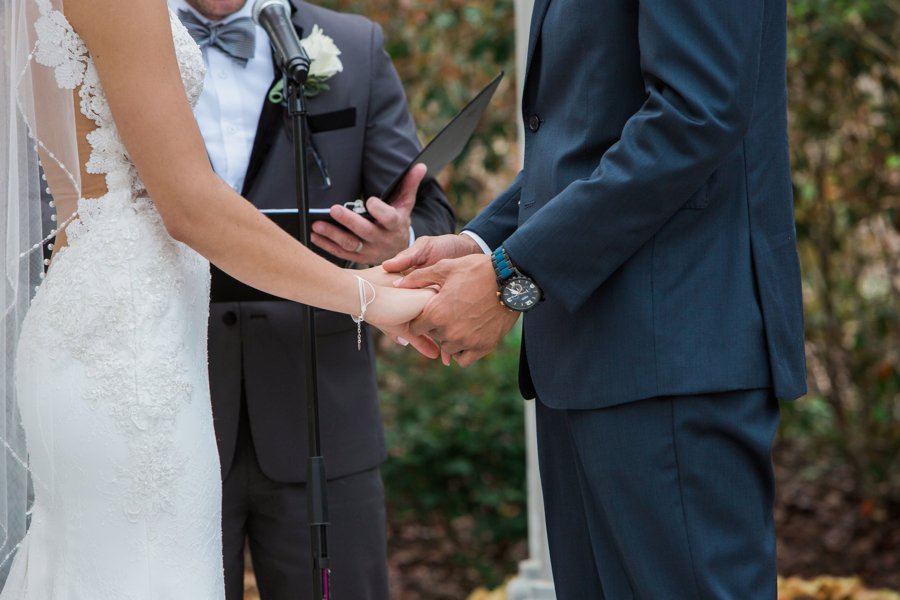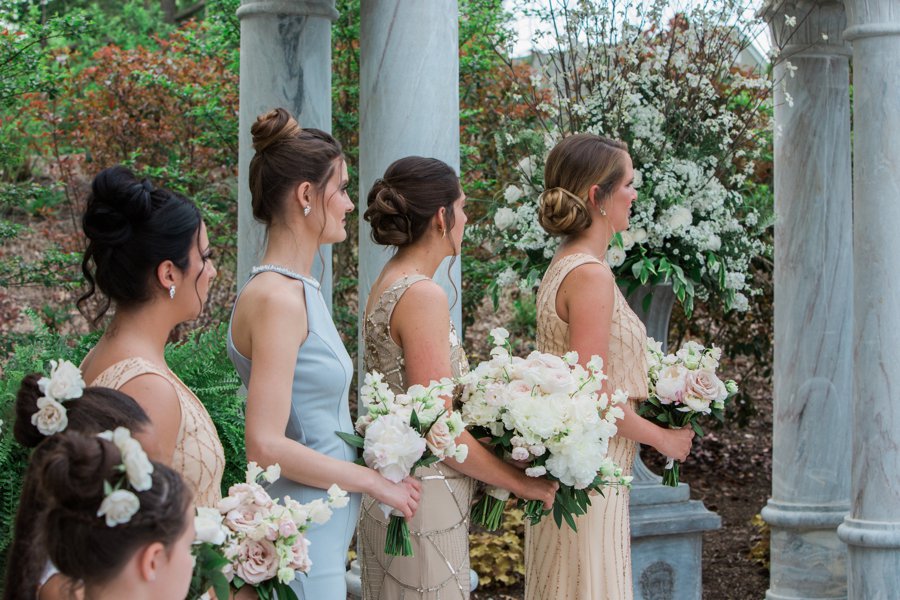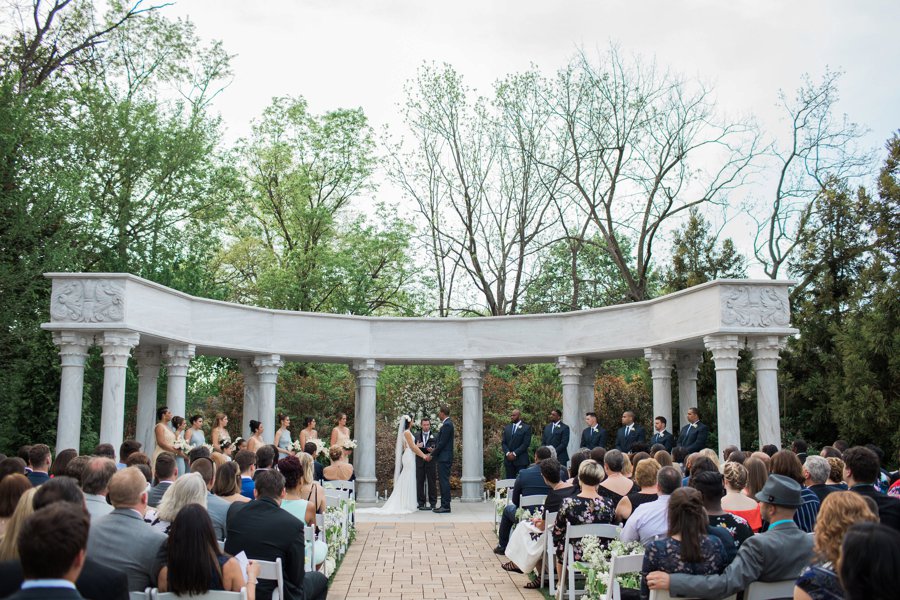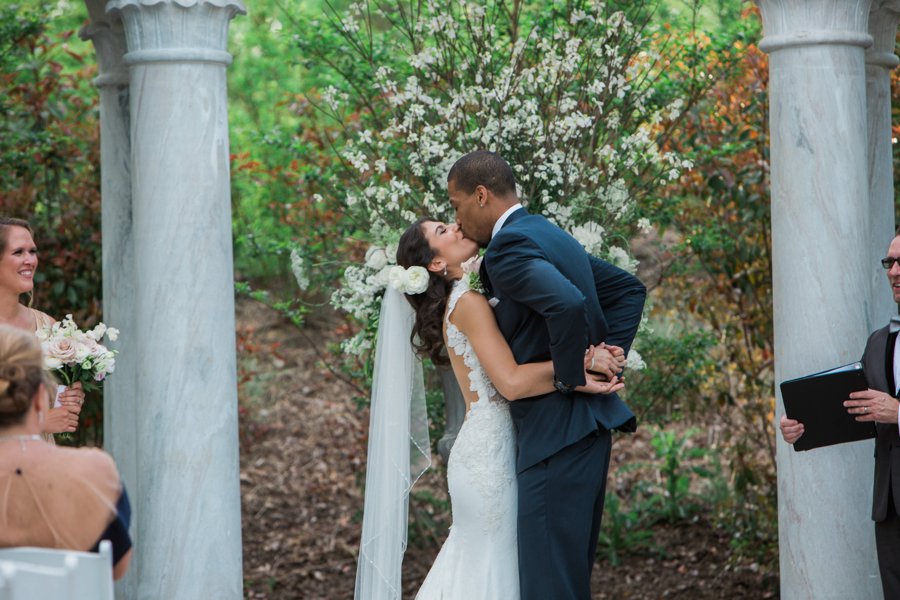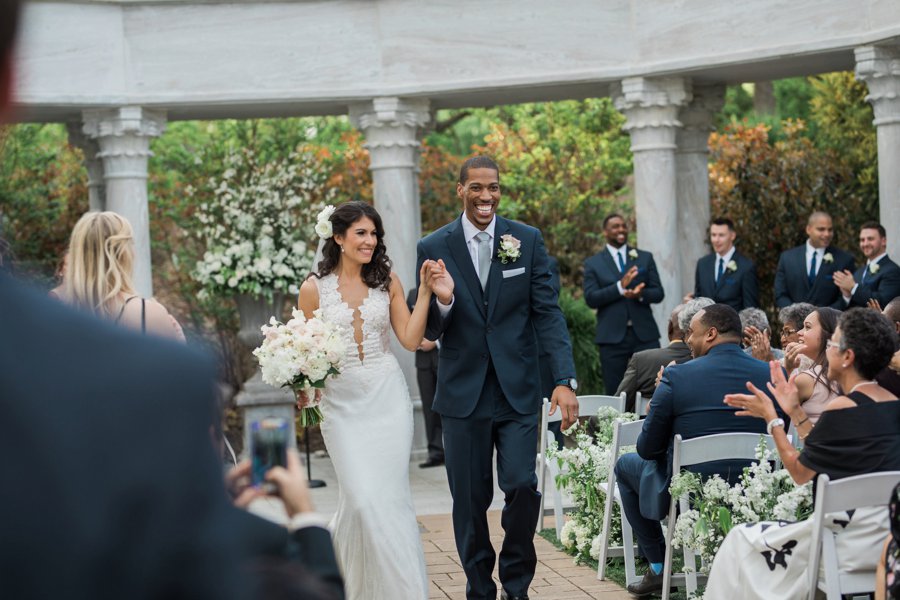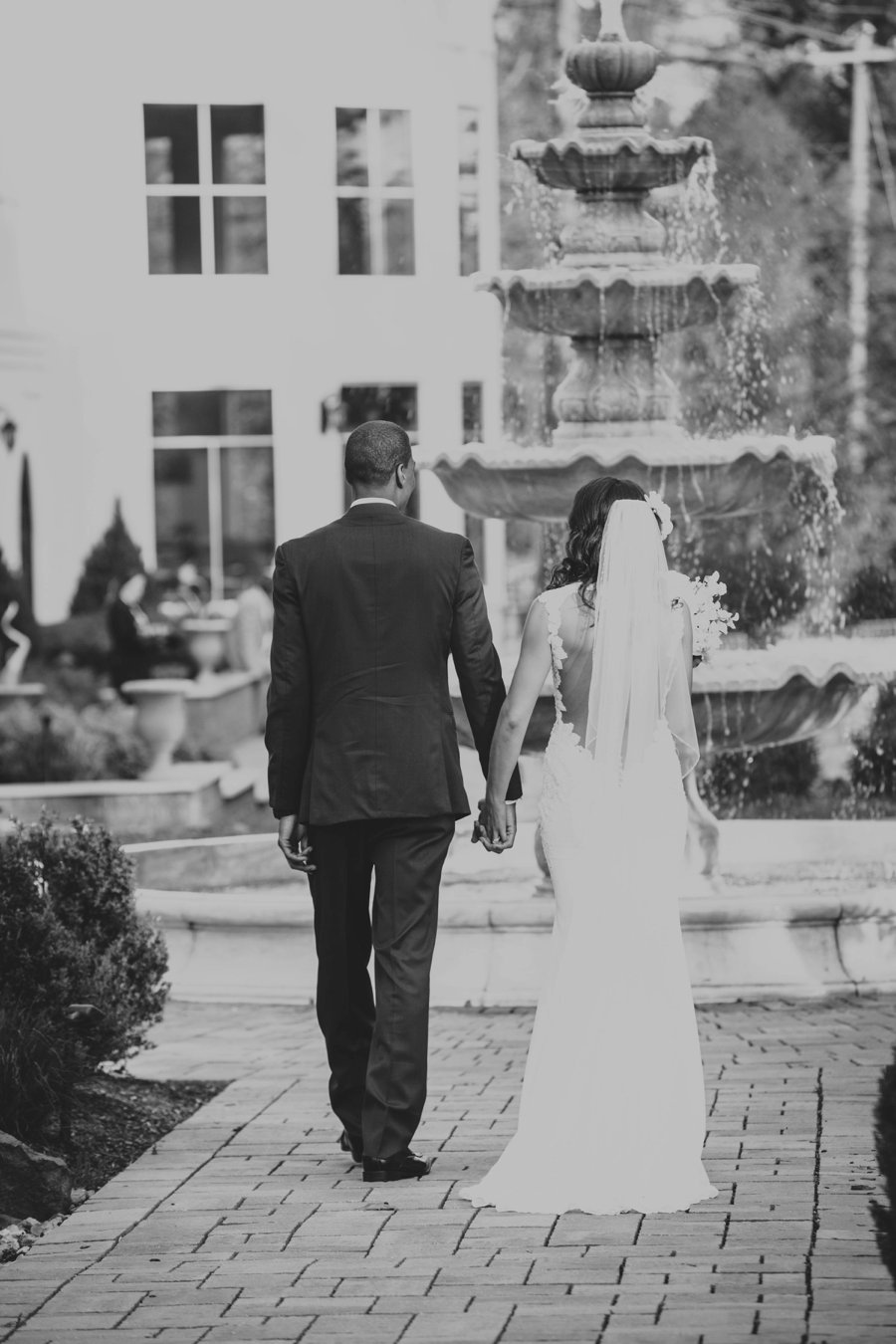 What were your favorite parts of the day? (memories and stories)
Bride's Favorite Part of the Day: Ceremony; truly unimaginably perfect. When looking back at the pictures, when listening back to the video and when hearing the stories of our guests that witnessed our marriage it says it all. Simplistic happiness arrives in surmountable measures when it's with your person… your forever and always. Having my Father walk me down the very long aisle (one favored element that the Venue has!) we had indescribable surreal moments shared. A connection between us that is so strong even grew stronger that day. The surprise element of asking my Mom to join us in giving away their daughter to Karl. The embracing and genuine hugs exchanged between my parents and Karl… the many laughs, unscripted and vibrant glow that we shared at the altar… the exchange of our written vows… down to the last moment on the aisle together sharing a movie-esque kiss while 'An Everlasting Love' was being played…' Perfection.  

Groom's Favorite Part of the Day: Introductions; Karl designed a video that was presented before our Bridal party walked in to travel you through the city of Chicago… he worked one on one with the Chicago Bulls announcer. His hometown, Chi-Town had to play a role in our wedding. Each member of the Bridal Party was introduced in a playful way as if they were a player on the team. When it came to introducing us, the newly married couple this is what was announced; 'And now… For the second time today proud to announce the Bride coming in at 5'8″ representing Delaware and the Groom standing 6'5″ from the south side of Chicago both Salisbury Alumni Jennifer and Karl Acker!! (Imagine it in the recognizable 'announcer tone'… it was an entrance filled with hyped adrenaline) *the perfect moment was captured to prove it! Thanks to our photographer, Kelli Wilke!   Bride and Grooms Favorite Parts of the Day: 1). Seeing one another for the first time on our wedding day… that moment you envision of how you will feel and what it will be like is that times that… times that.. times that.. times that..times that… times that…   2).A moment at the Sweetheart Table; sitting back seeing all guests in movement with chatter, laughter, eating and dancing. We caught a quick moment to reflect, it was perfect. And yes! finally getting to eat all and every delectable dinner option that patiently awaited for our indulgence! The crab on crab on crab cakes, wild rice stuffed chicken, sweet potato mash, brown butter greens beans, shaved seared broccoli… you get the picture ;) 3). Even though it takes a lot of time, the special one on one time you get when taking your pictures right after your married is the ultimate and cheesiest smiles you will ever get to capture. What a carefree time to express your insane amount of love for one another in a refined and timeless way. 4). Joining our guests on the dance floor. Oddly enough was a moment of relaxation, to finally intertwine ourselves as a married couple with all of our family and friends celebrating with us. It was priceless.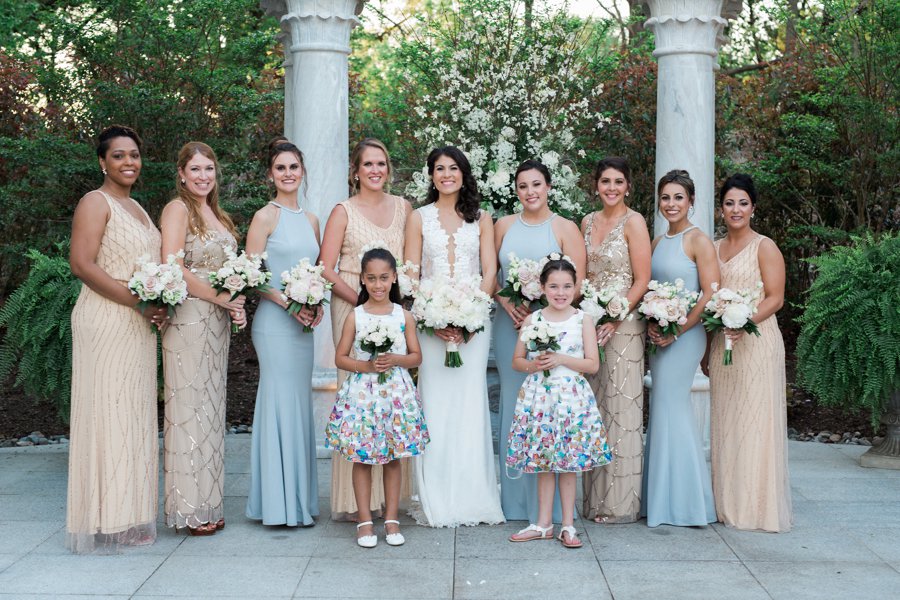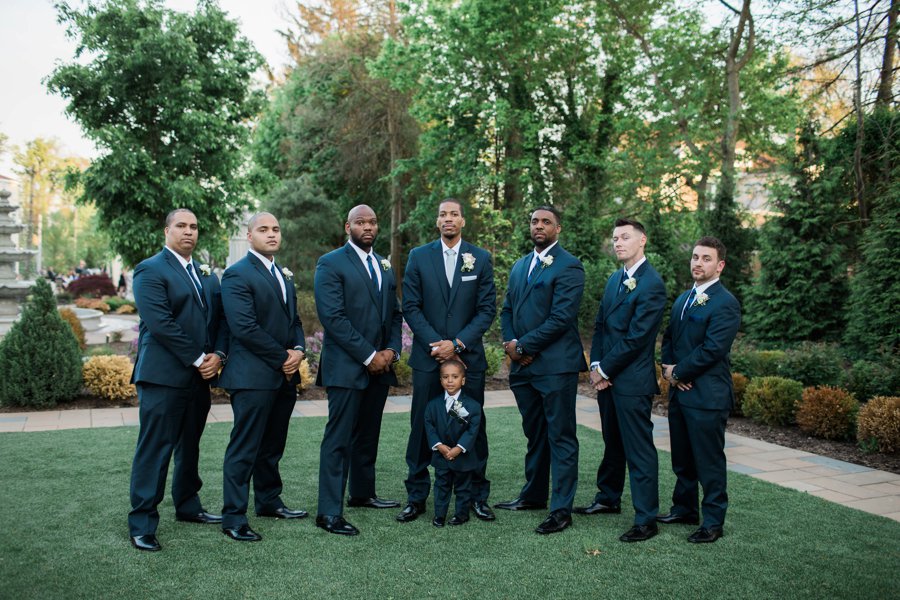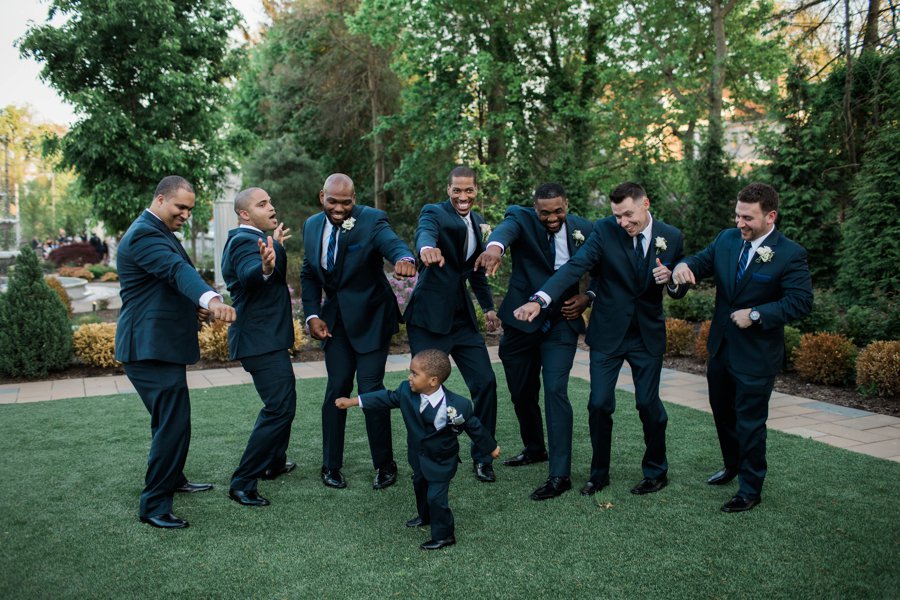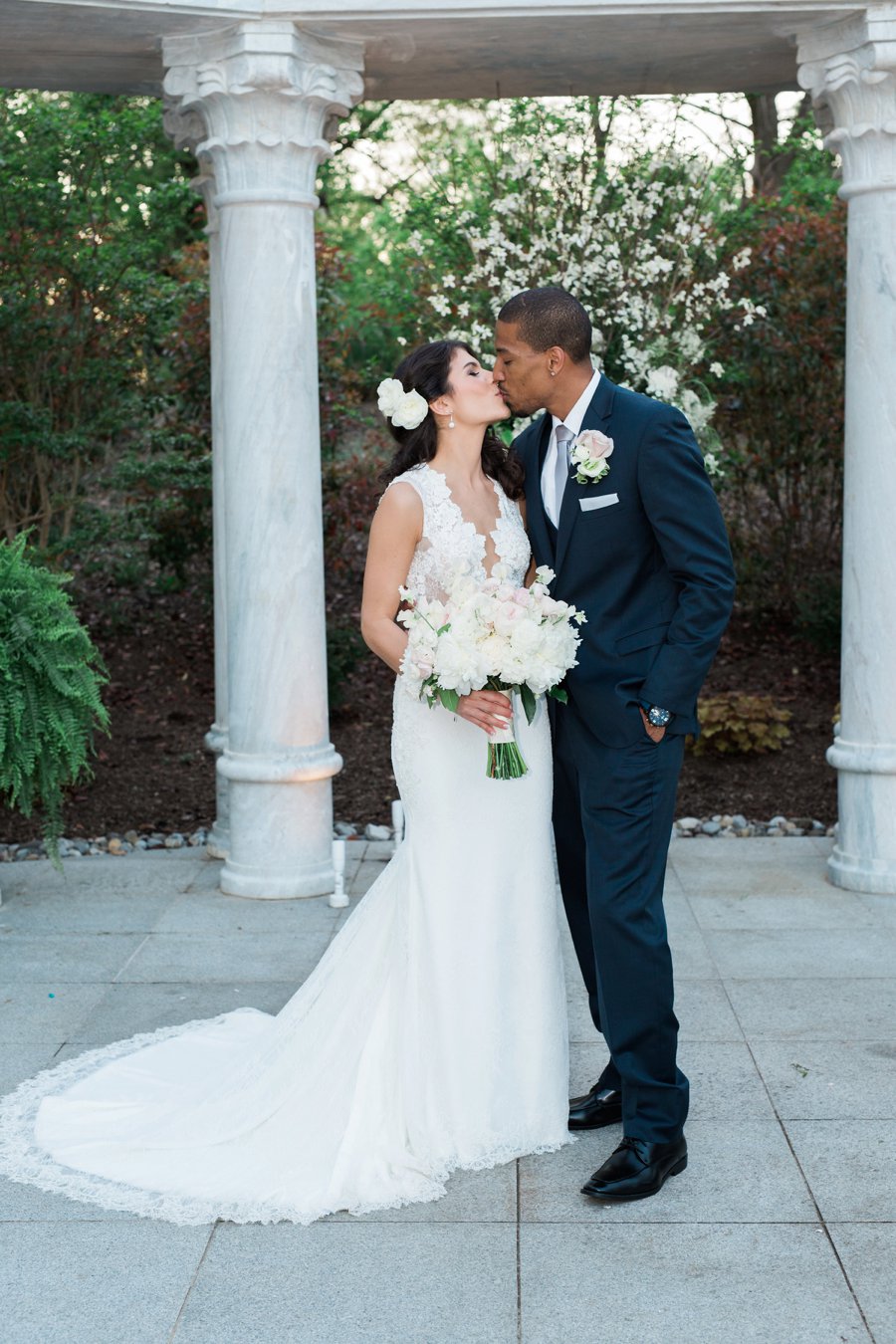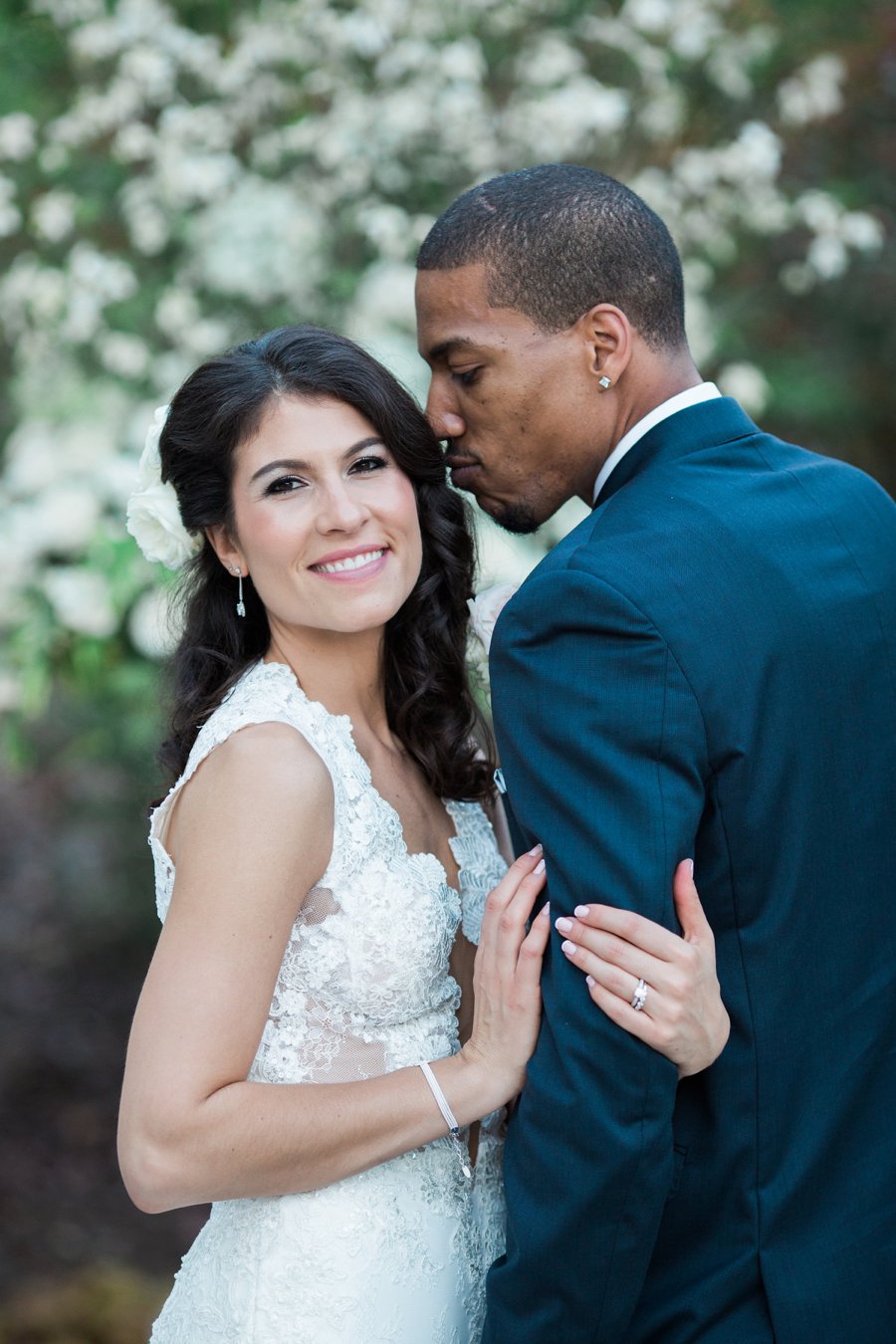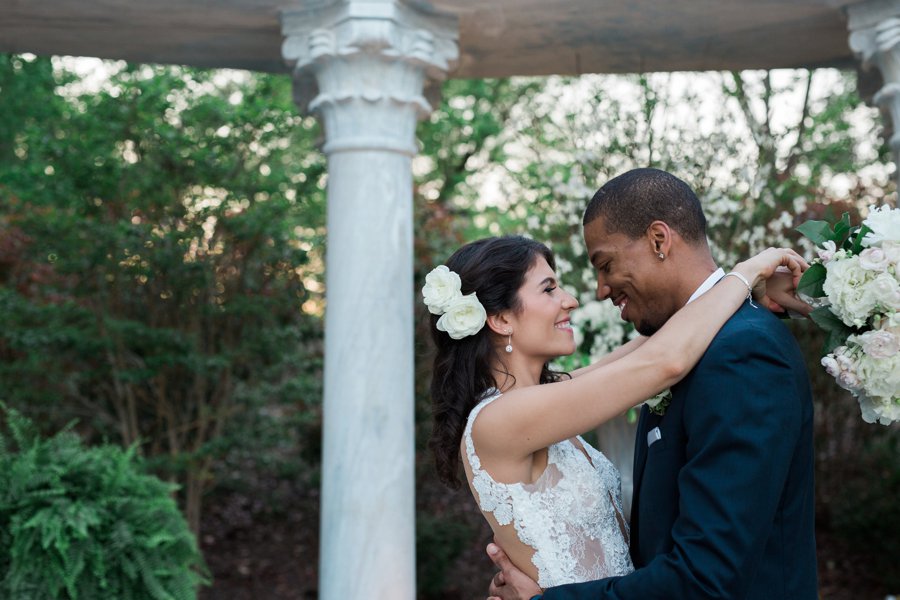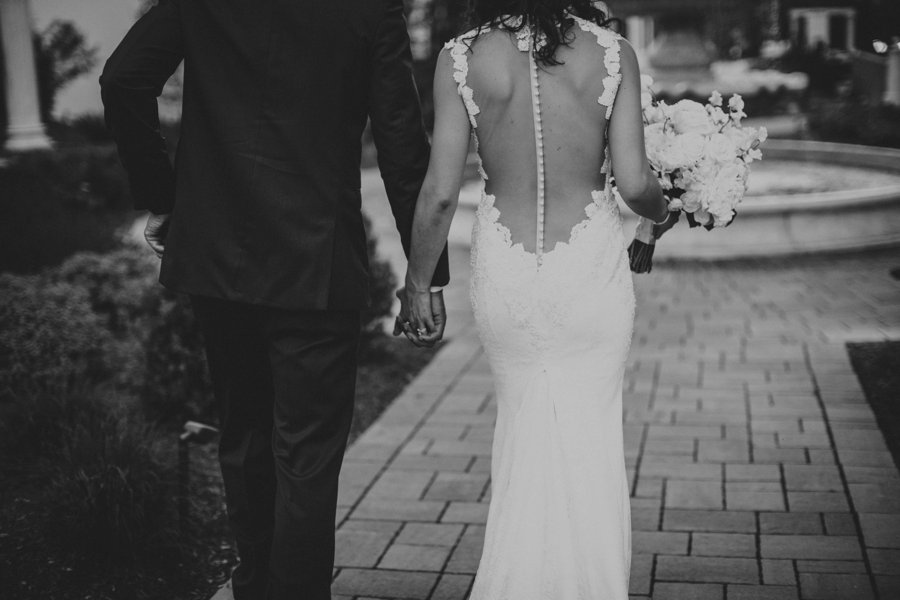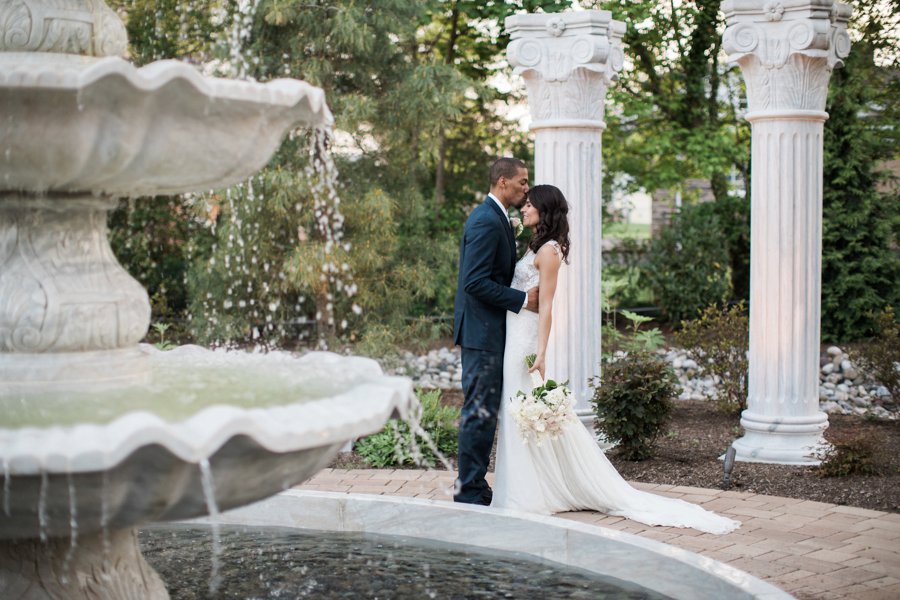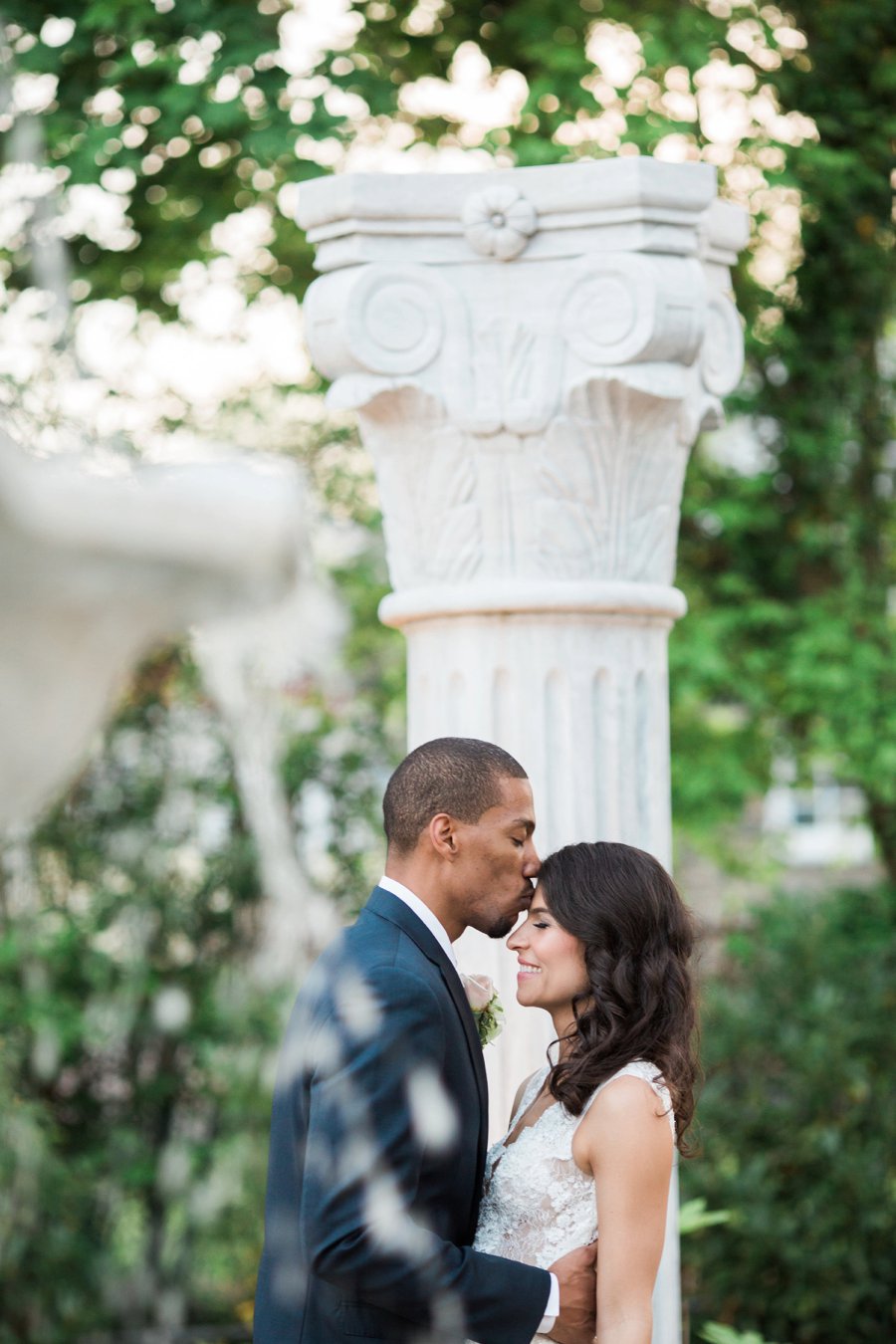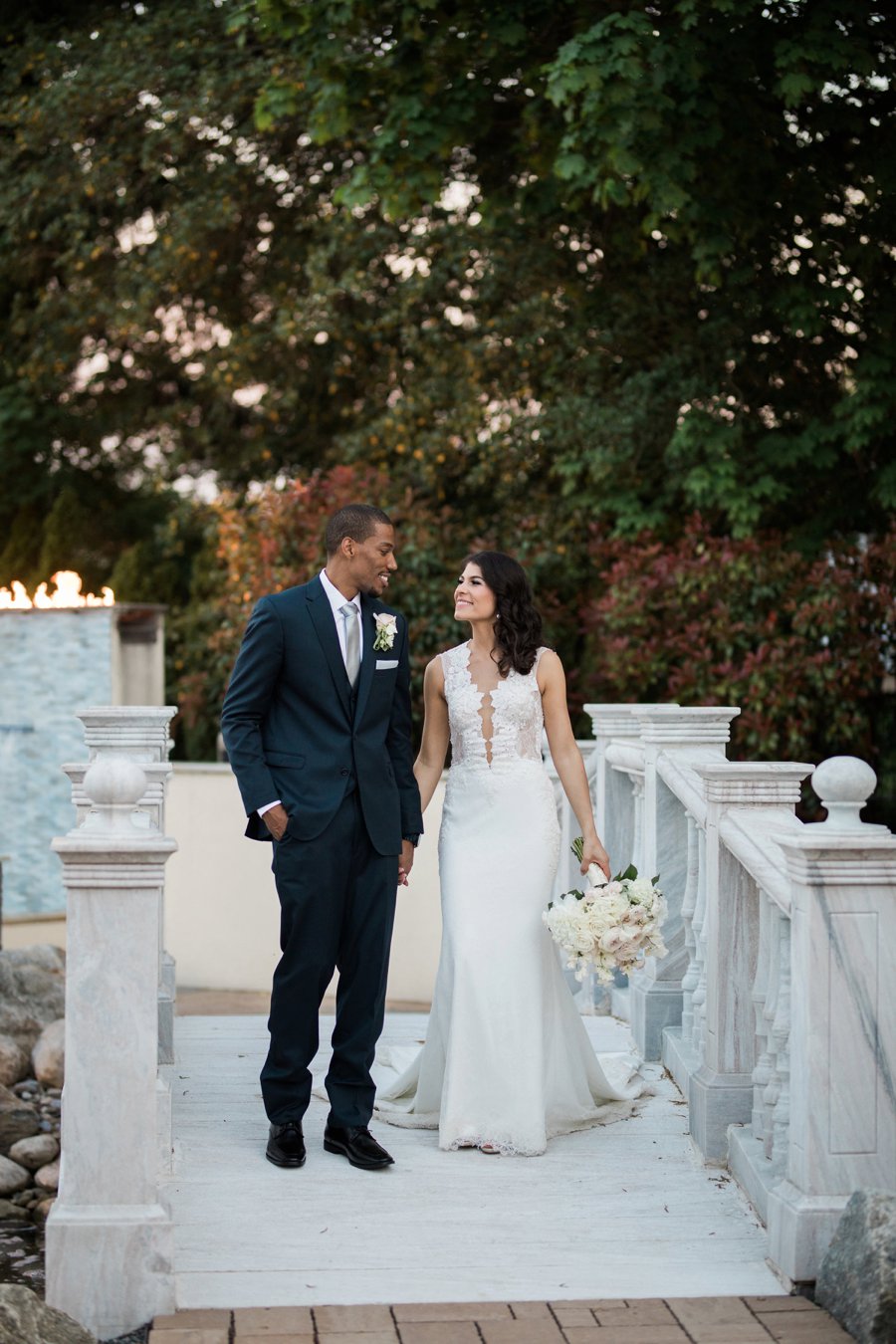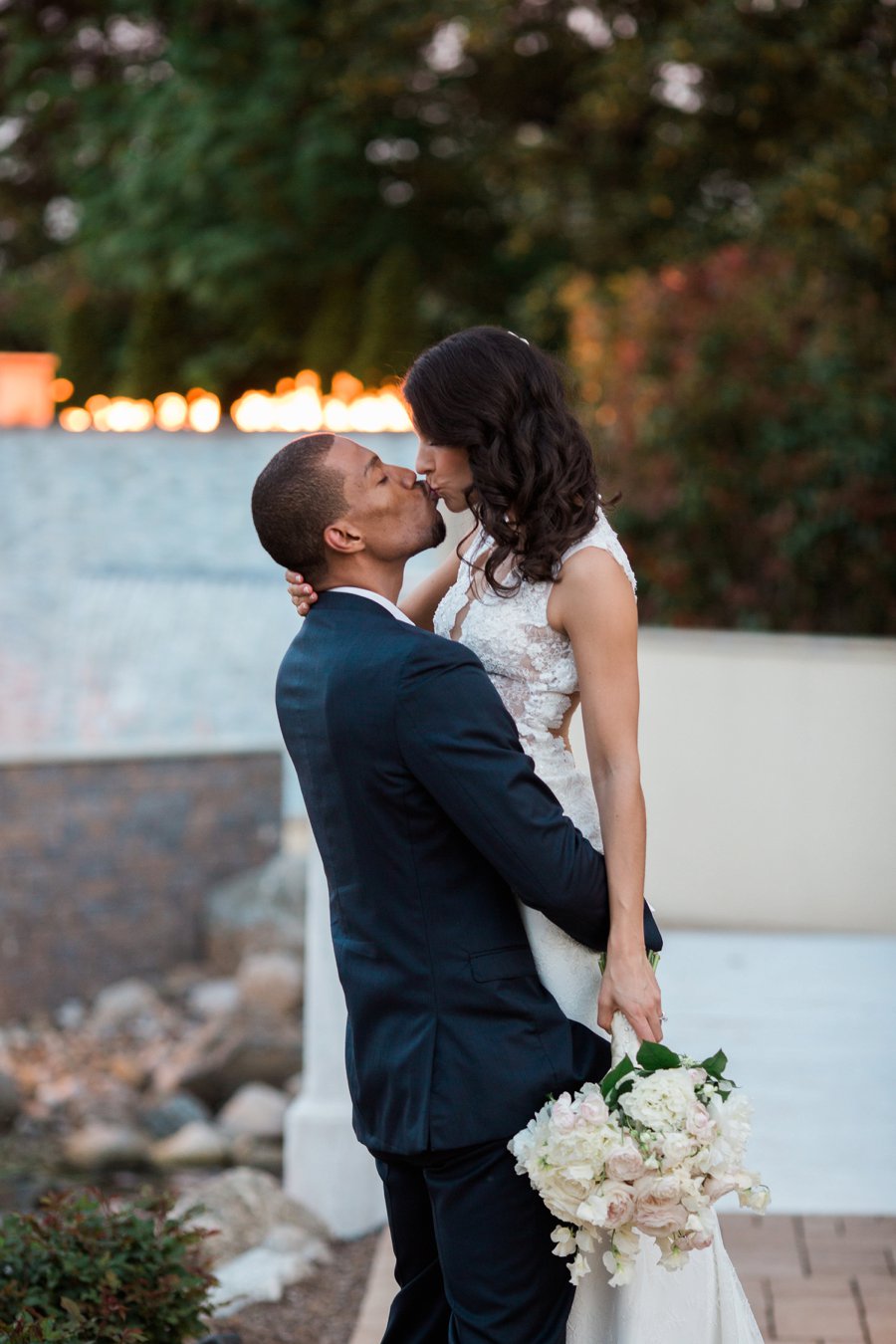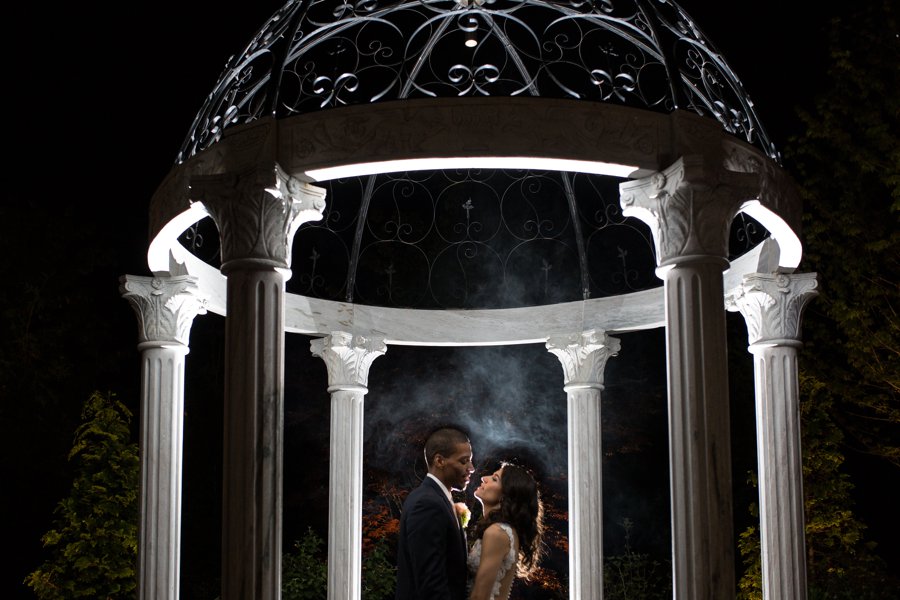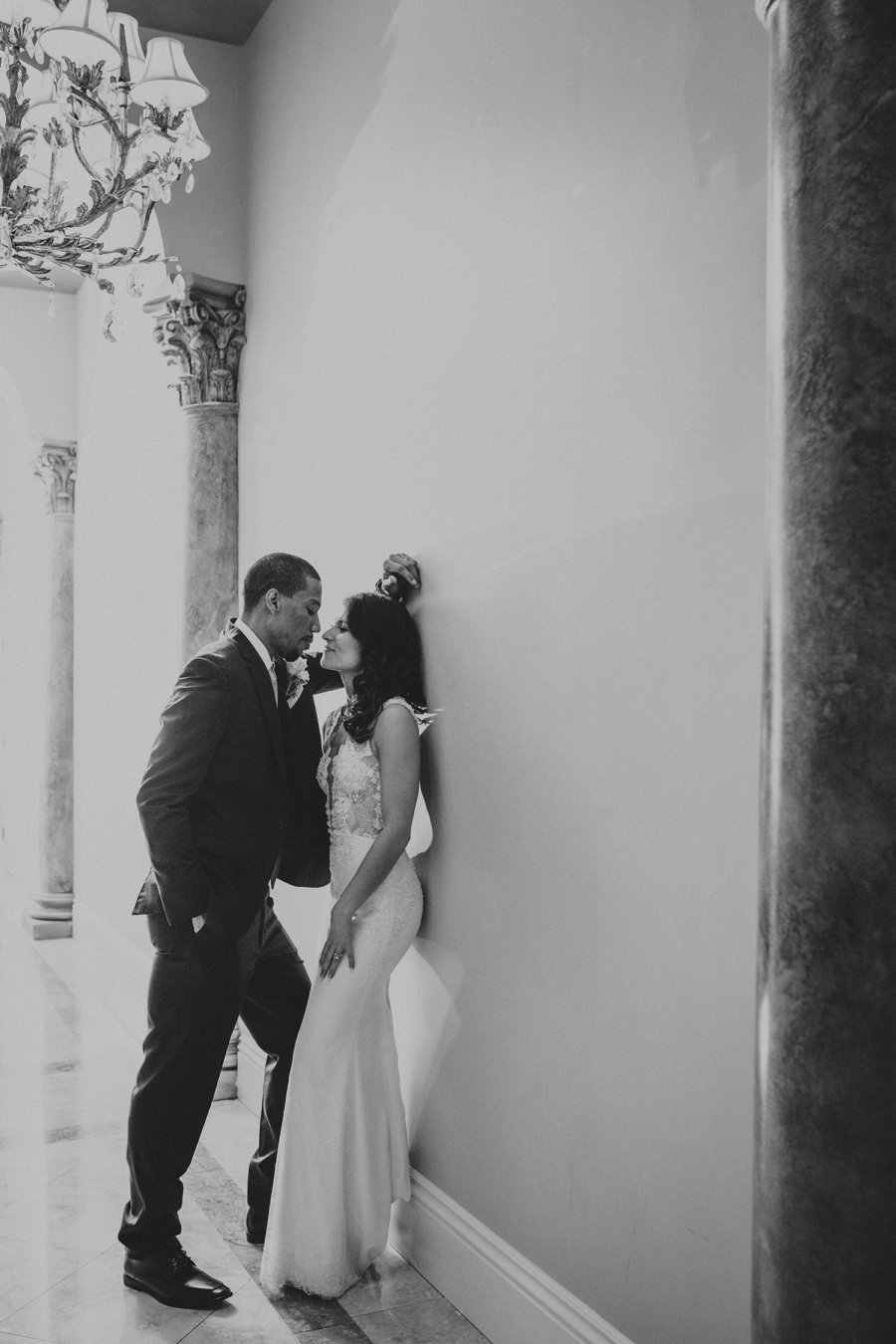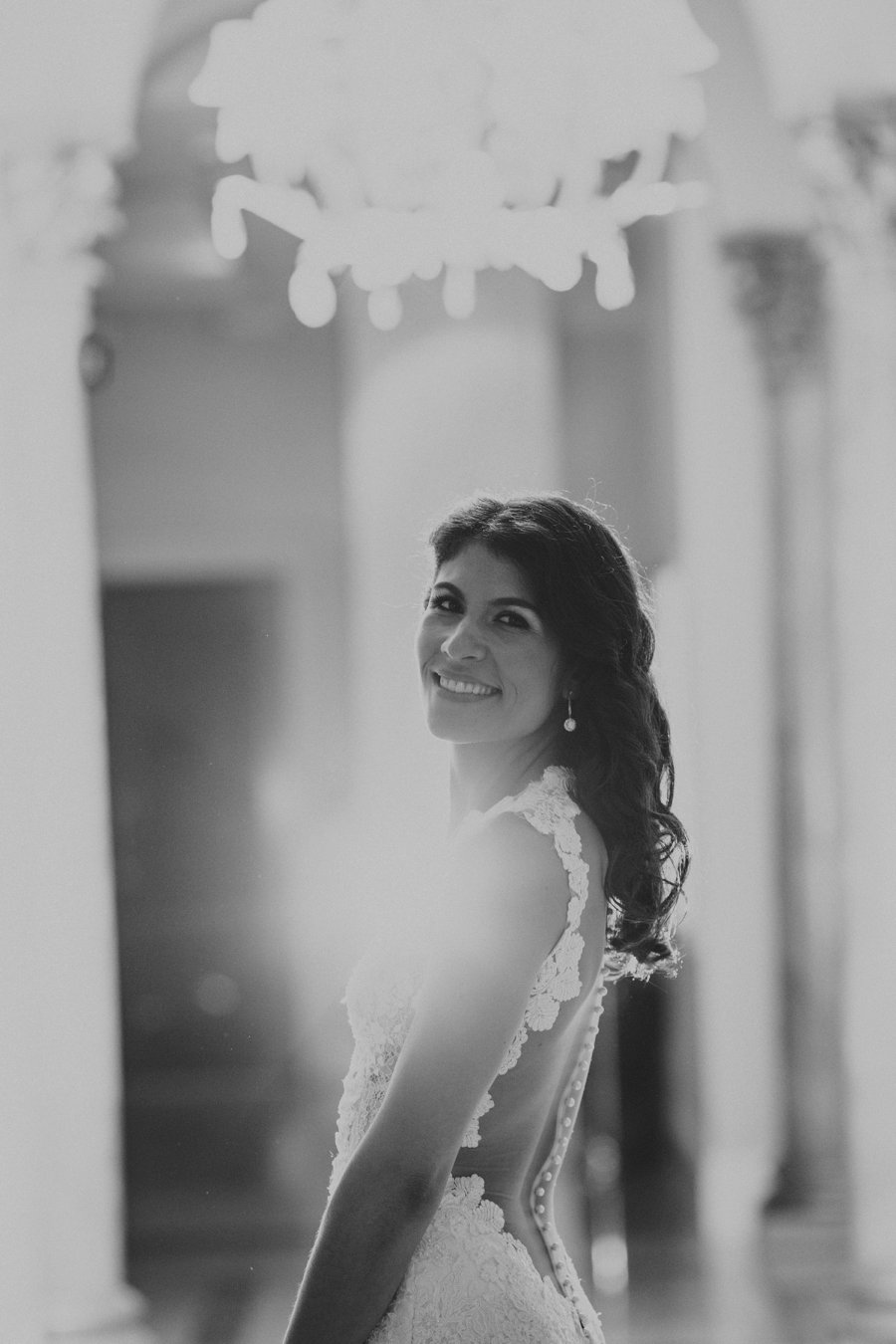 Do you have any advice for couples planning their weddings now?
Take a moment to think what is extremely important to you personally and as a couple. What is it that you simply cannot do with out… what ever it is, make it happen! Don't think twice about it! Seriously, don't! Also, try to get any little things out of the way early on; for example, non perishable items such as; signage of any elements throughout the wedding that don't depend on guests RSVP's or final decisions about your Bridal Party. (Ex.:Instagram Sign/Remembrance Sign/Thank you Sign/Guest Book, etc.)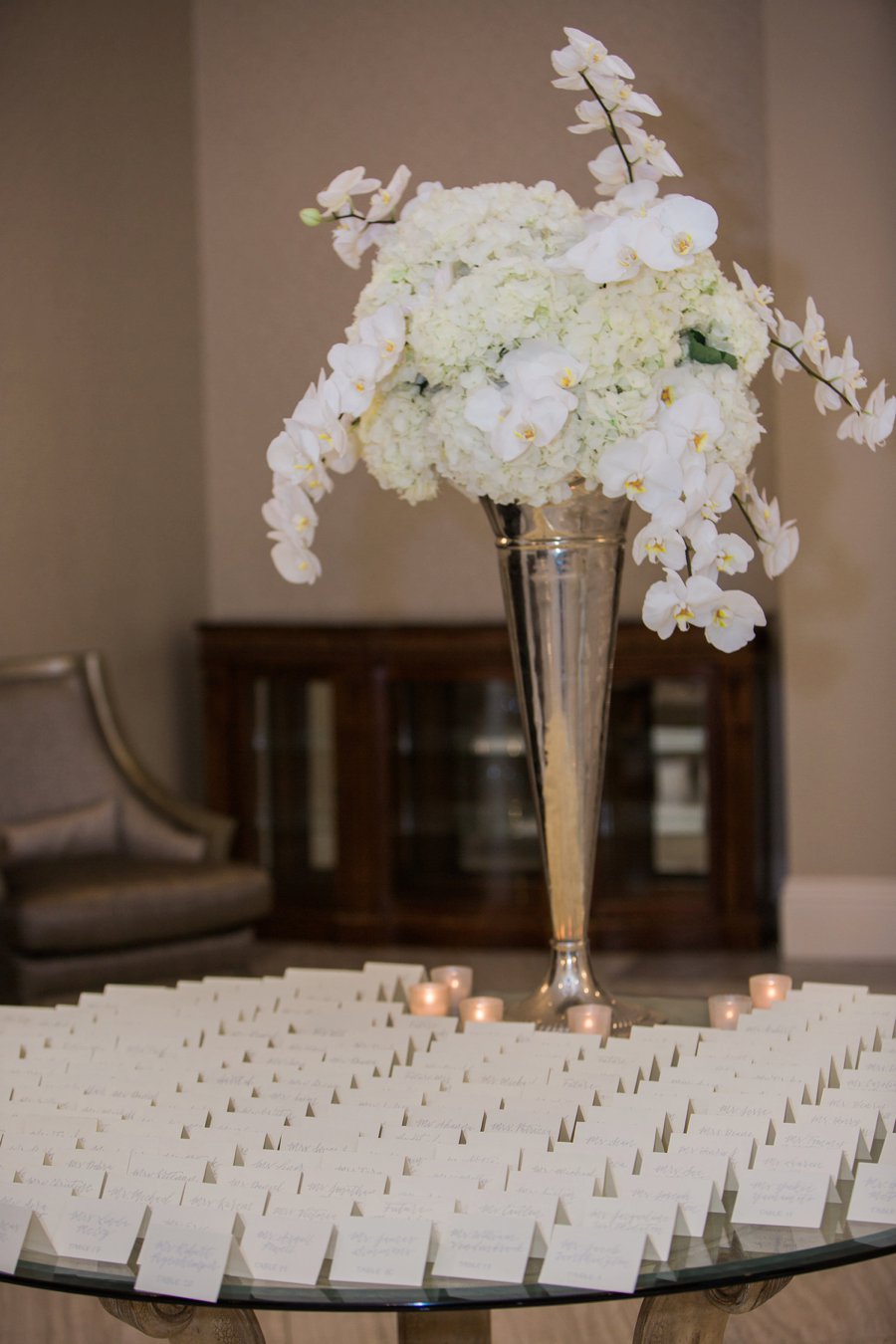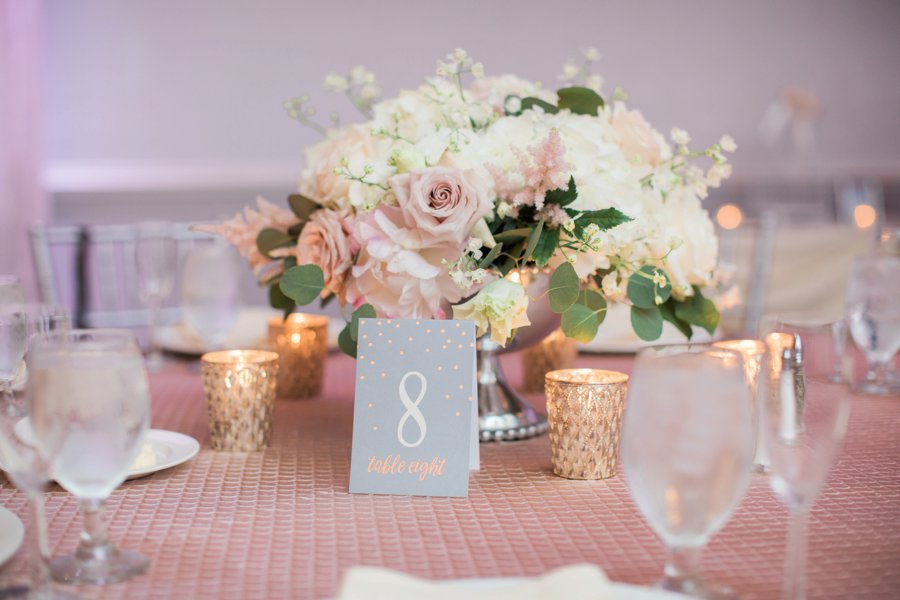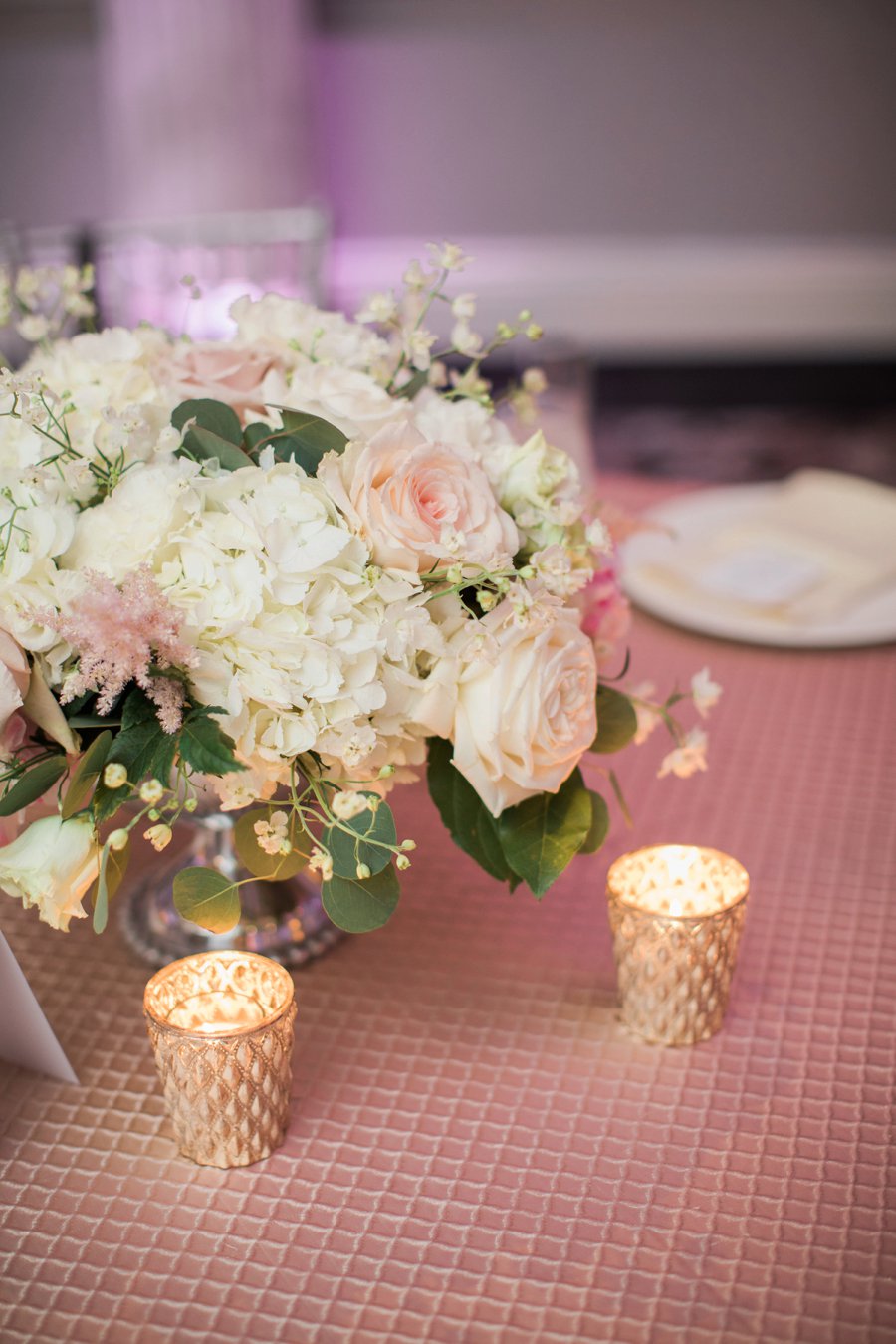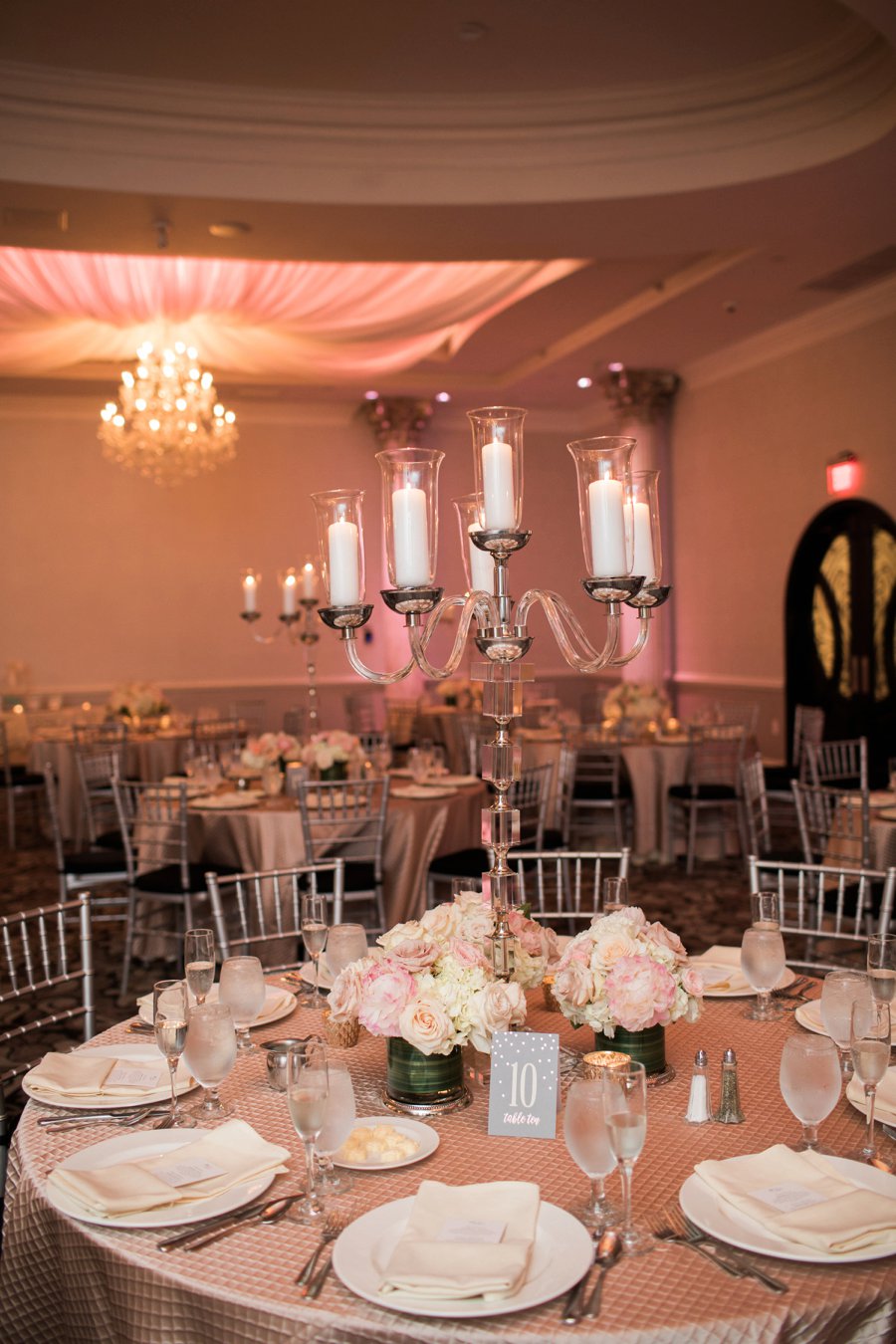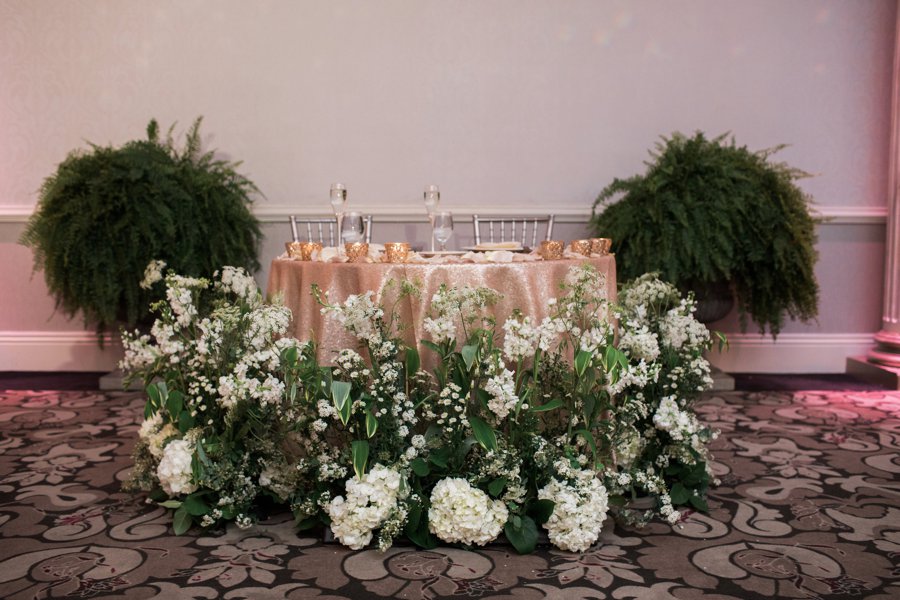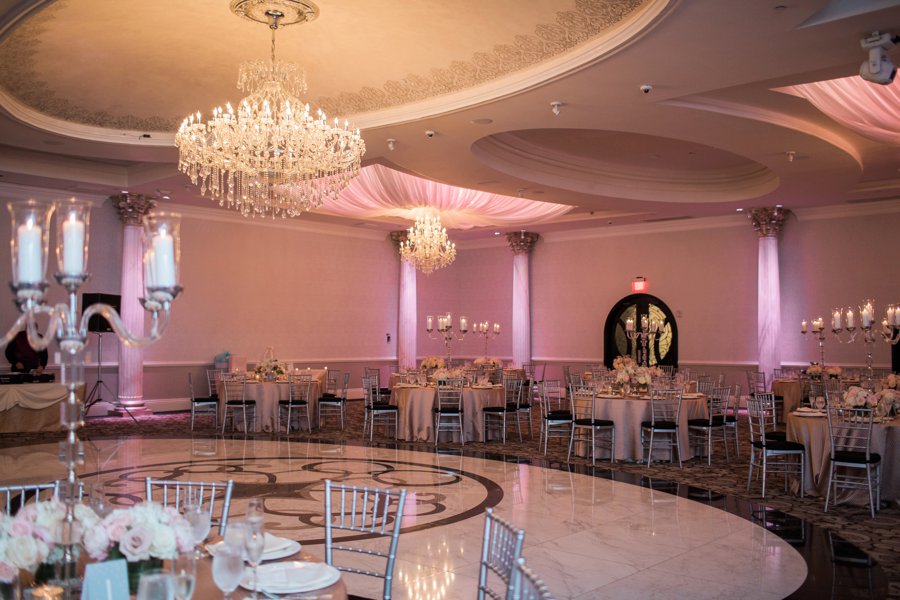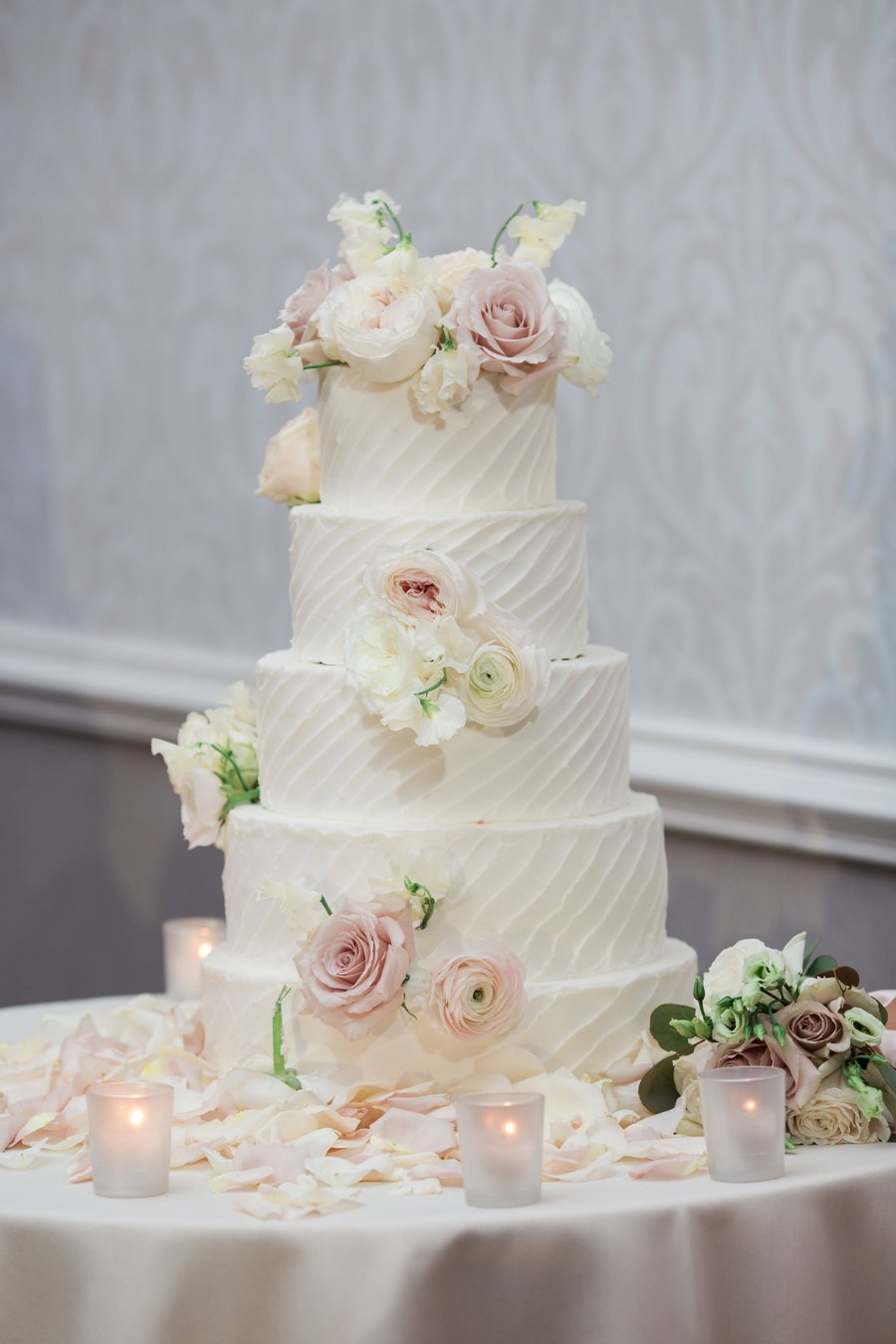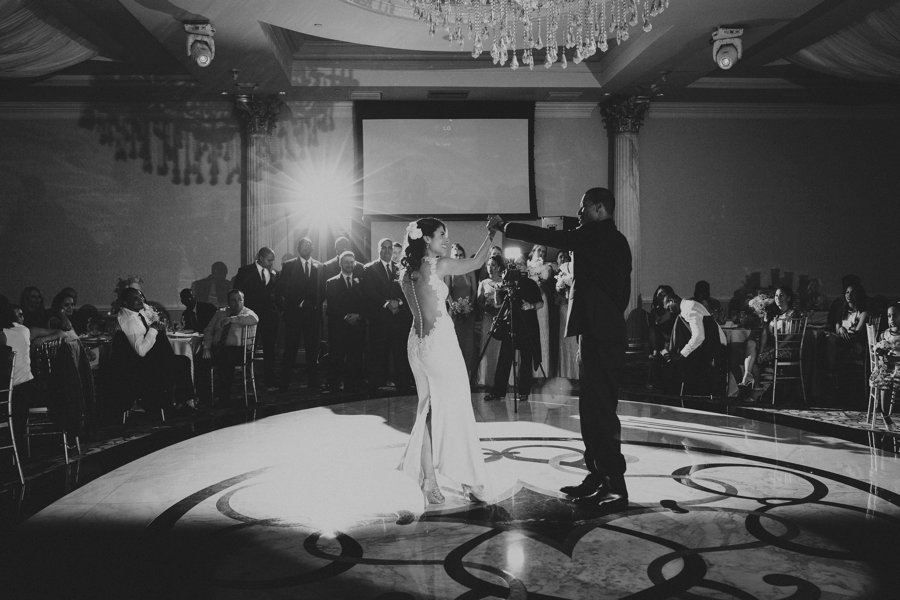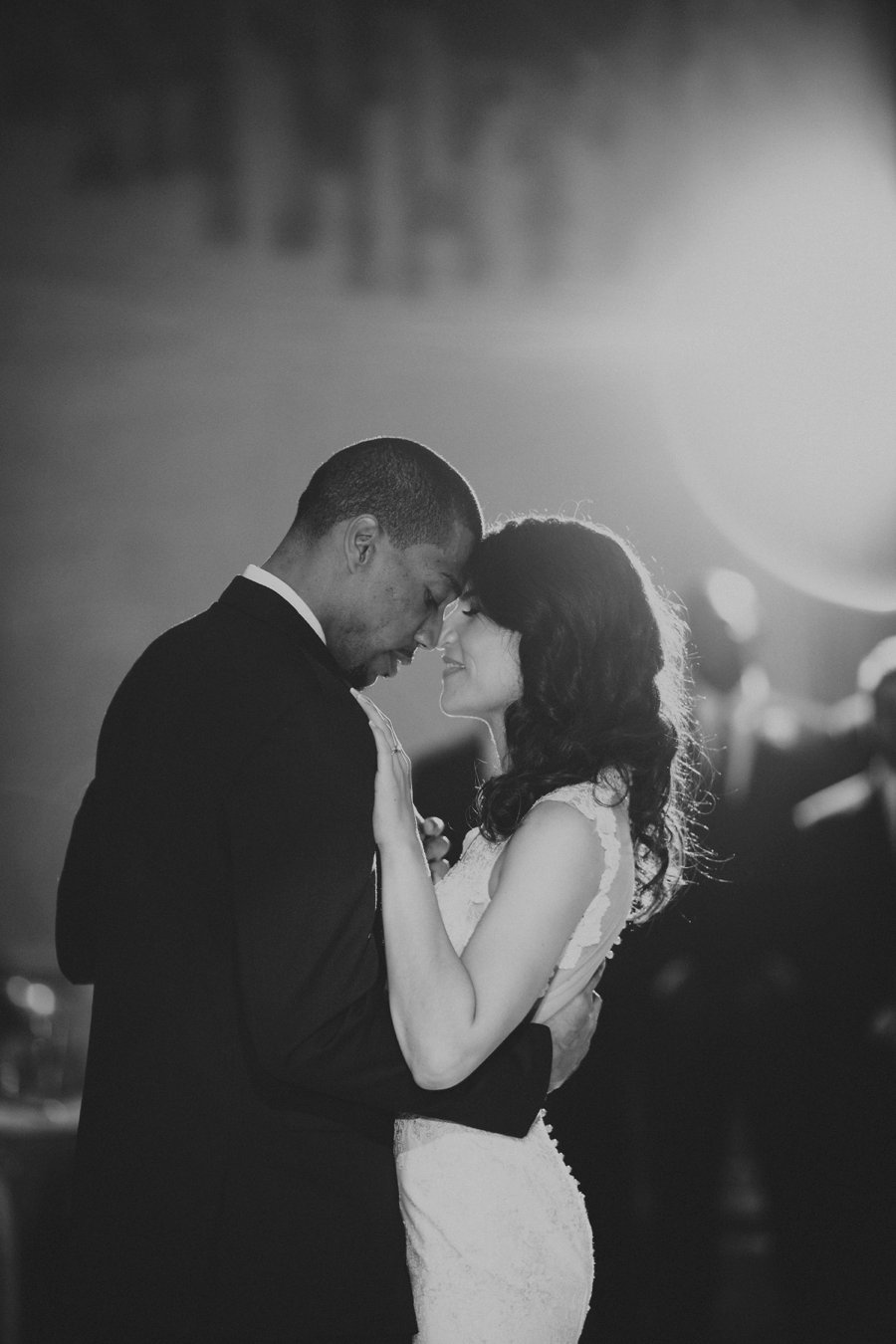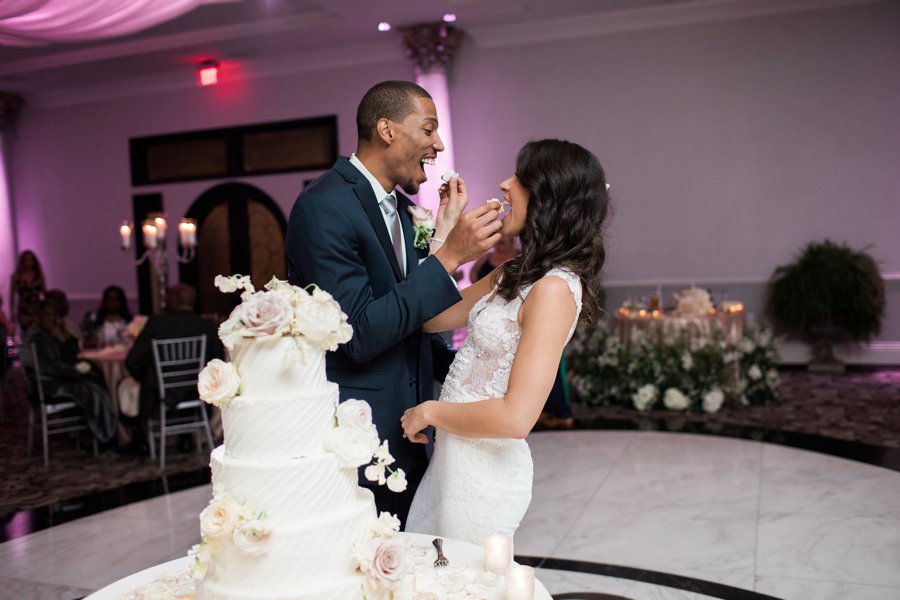 What (or who) helped you most in your planning process and/or on your wedding day?
My Mother was a driving force to help guide me through emotional decision making and countless hours of pondering moments. She guided me and reminded me of what I continually wished for, wanted and needed to have. She recognized my levels of sanity and how to help me regain my focus. I truly thank her for the many hours and nights spent re-thinking and thinking again to assure all aspects were perfect.  

My wonderful team at Flowers by Yukie! I was a lucky Bride-to-be to have resources at my fingertips, years of experience to turn to and guidance from a woman that I look up to. Yukie herself was a calming force for me and assured the stability of our vision. Her countless hours and selfless acts of kindness made our dreamy wedding come to life; from our guests being able to limitlessly experience a day filled with talented passion to help us express the fearless act of forever love with magical elements and the timeless, simplistic purity of romantic threads throughout. We undoubtedly are forever thankful for her gracious gratitude.

Overall my Fiance at the time… and now husband of mine. The amazing Mr. Karl Acker encompassed the understanding of my wild ways. He stuck by me through it all! God bless his heart ;) It made me love him even more ;)
We absolutely love hearing these words from this bride. It takes an incredible team of support to pull off this type of celebration, and the vendors they hired came through in big ways to create such a gorgeous event.
VENDORS WHO MADE IT ALL HAPPEN…
Photography: Kelli Wilke Photography // Ceremony Venue: the Waterfall // Reception Venue: The Waterfall // Floral: Flowers by yukie // Wedding Cake: the masters baker // Videography: AOV Productions // Hair: Michael Christopher // Makeup: Kristina Ruggerio // Stationery: Lynn Theresa Designs // Linens: Party Rental Ltd // Linens: SPECIAL OCCASIONS AND QUEEN STREET LINENS // Officiant: ANDY MAHANEY // Ceremony Musicians: UNIVERSITY OF DELAWARE // Transportation: DELAWARE EXPRESS | Entertainment: STEVE SILICATO // Rehearsal Venue: COLUMBUS INN // Wedding Dress: The Wedding Shoppe in Wayne PA // Bride's Shoes: INC SHOES |// Bride's Shoes: Daniel Floral & Events, Inc // Bridesmaid Dresses: MARSEN // Veil: Toni Federici // Bridesmaid Dresses: Lulus // Bridesmaid Dresses: JS Collections // Flower Girl Dress: BTWEEN // Groomsmen Attire: Rudi's Formal Wear // Wedding Dress: Ines Di Santo // Watch: FOSSIL // Robes: Le Rose // Wedding Ring: Jared // Engagement Ring: Jared // Ring Bearer Outfit: Rudi's Formal Wear // Gifts: My Other Bag
The following two tabs change content below.
Lauren Grove is the editor and owner of Every Last Detail. A clueless bride-turned-wedding planner, Lauren uses her experiences and knowledge to educate and inspire brides all over the world.