We love everything that Los Angeles wedding planner Kindred Weddings and Events lays her hands on, this Modern Christmas Wedding Inspiration included! Sarah has a focus on intimate, meaningful weddings, and she wanted to create something that could show couples that a holiday wedding doesn't have to  always focus on red and green. Utilizing a color palette of green and white, and combining it with a minimalistic, modern Scandinavian inspired style, she created a Christmas wedding design that would be beautiful any time of year! Captured by Lace and Lapel Photography, let's see just how amazing a Christmas wedding can be!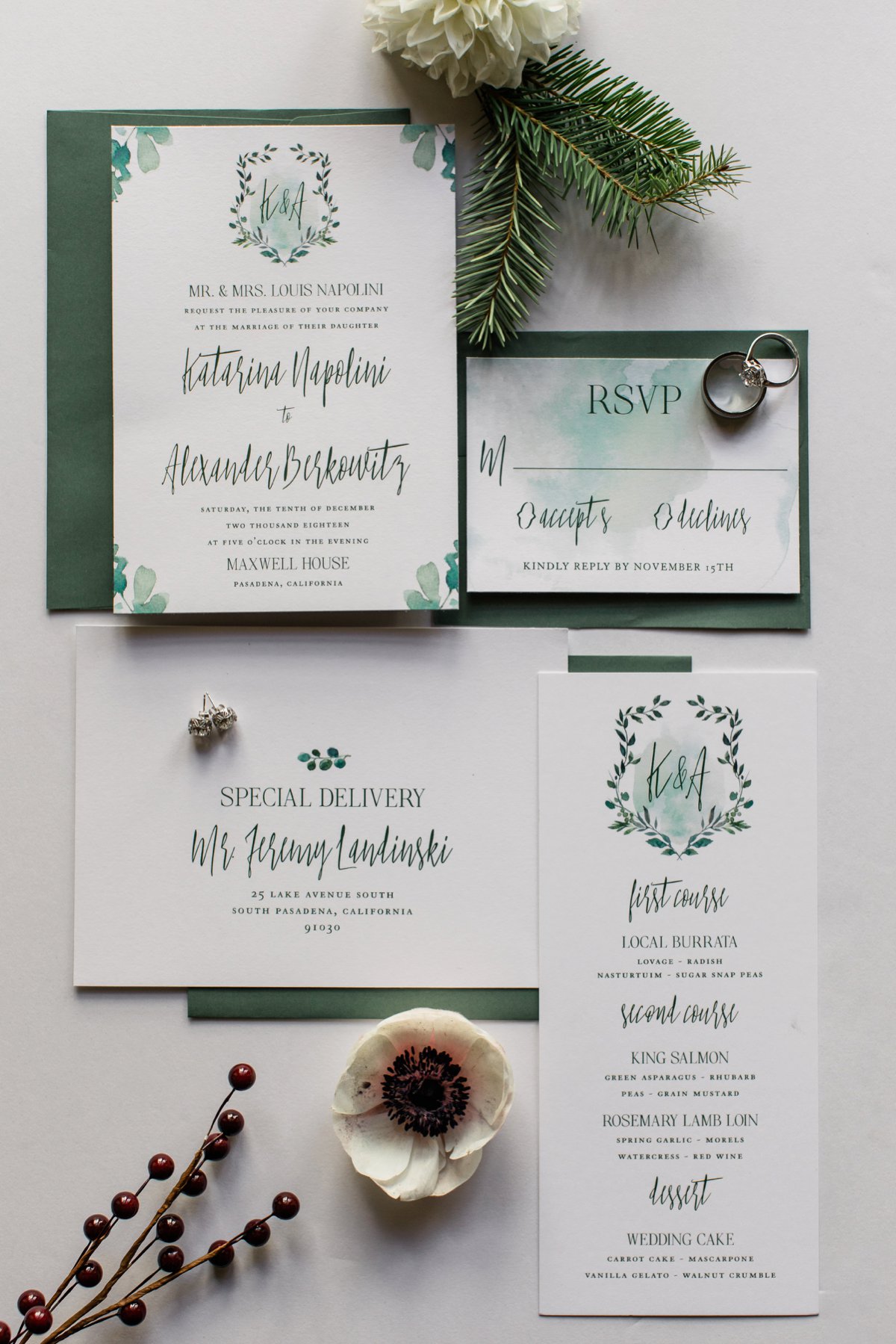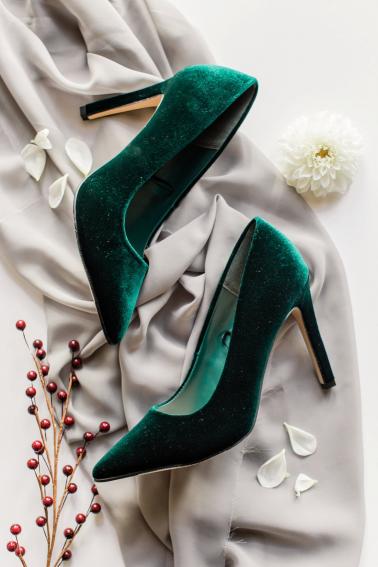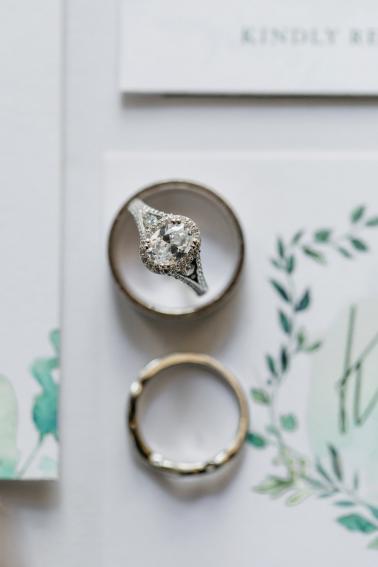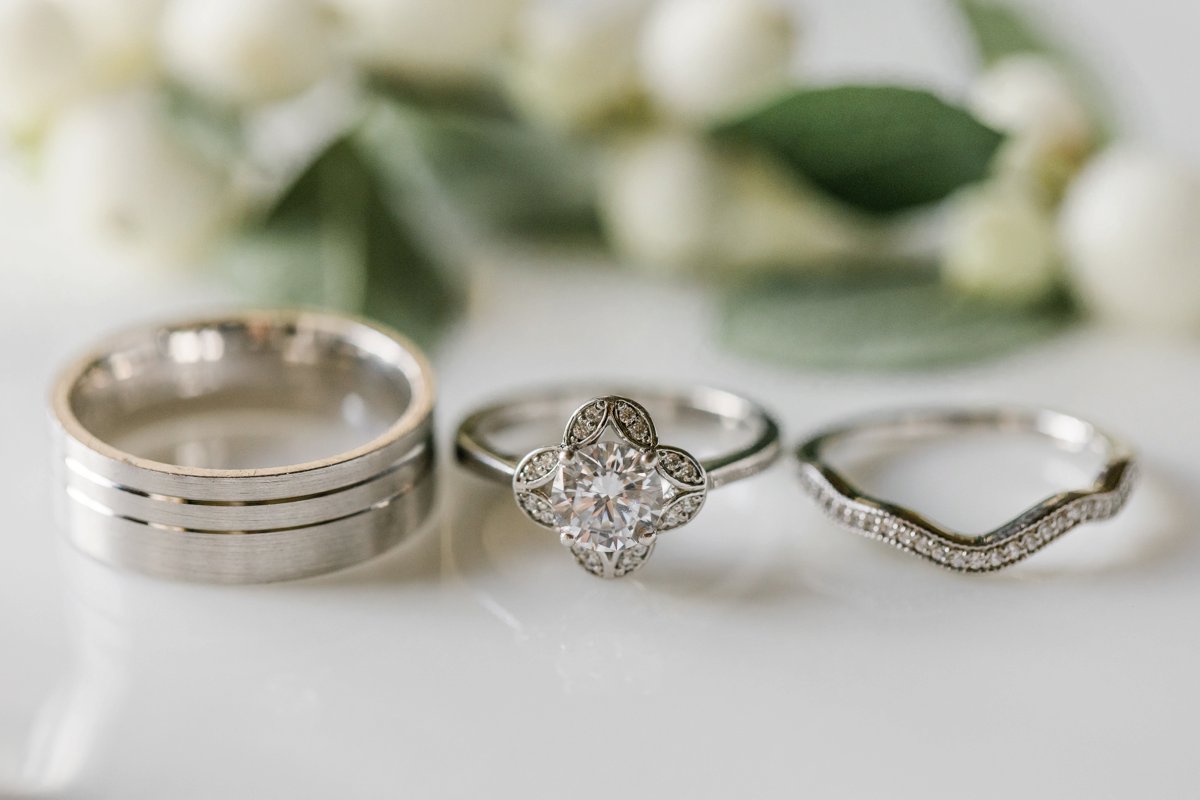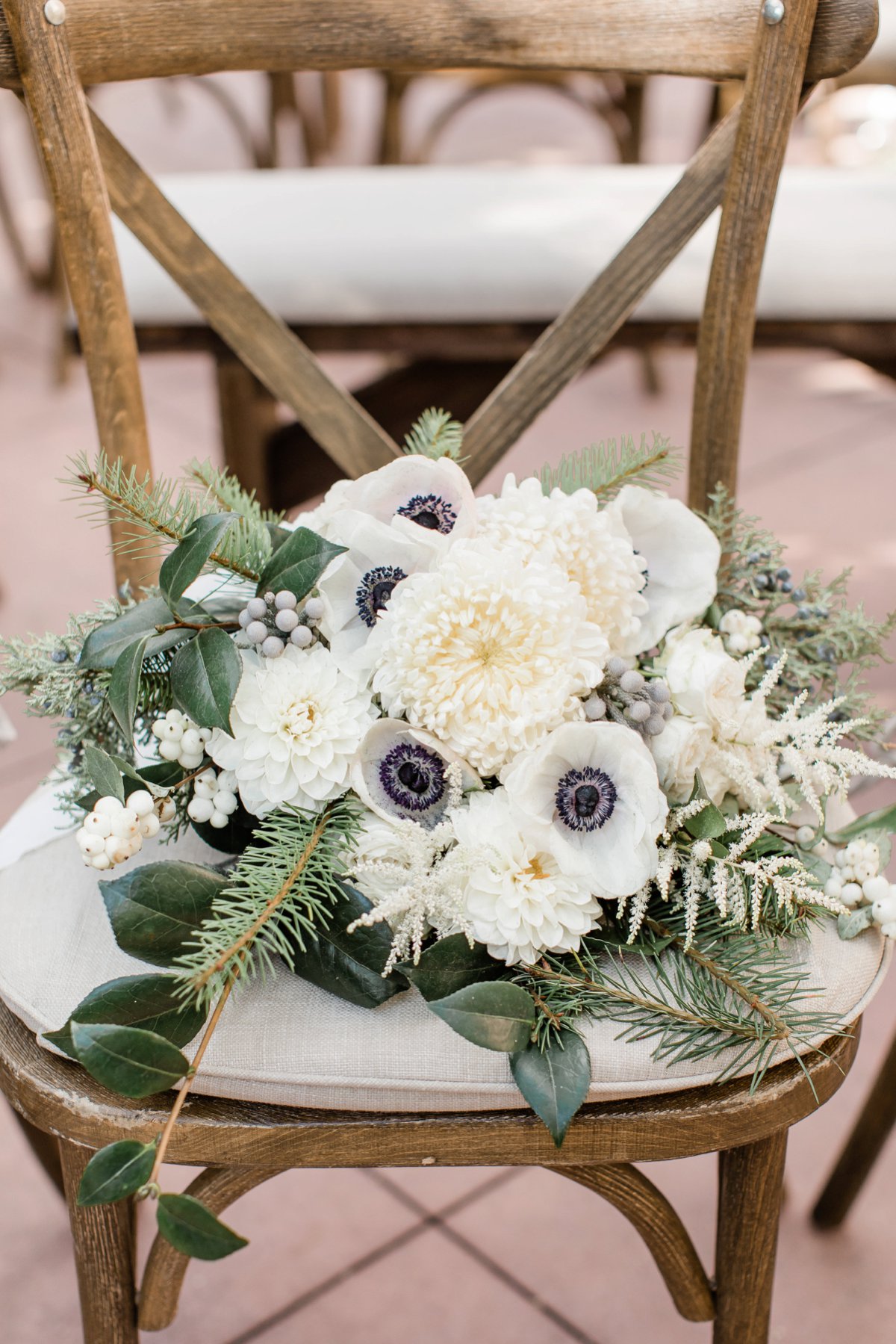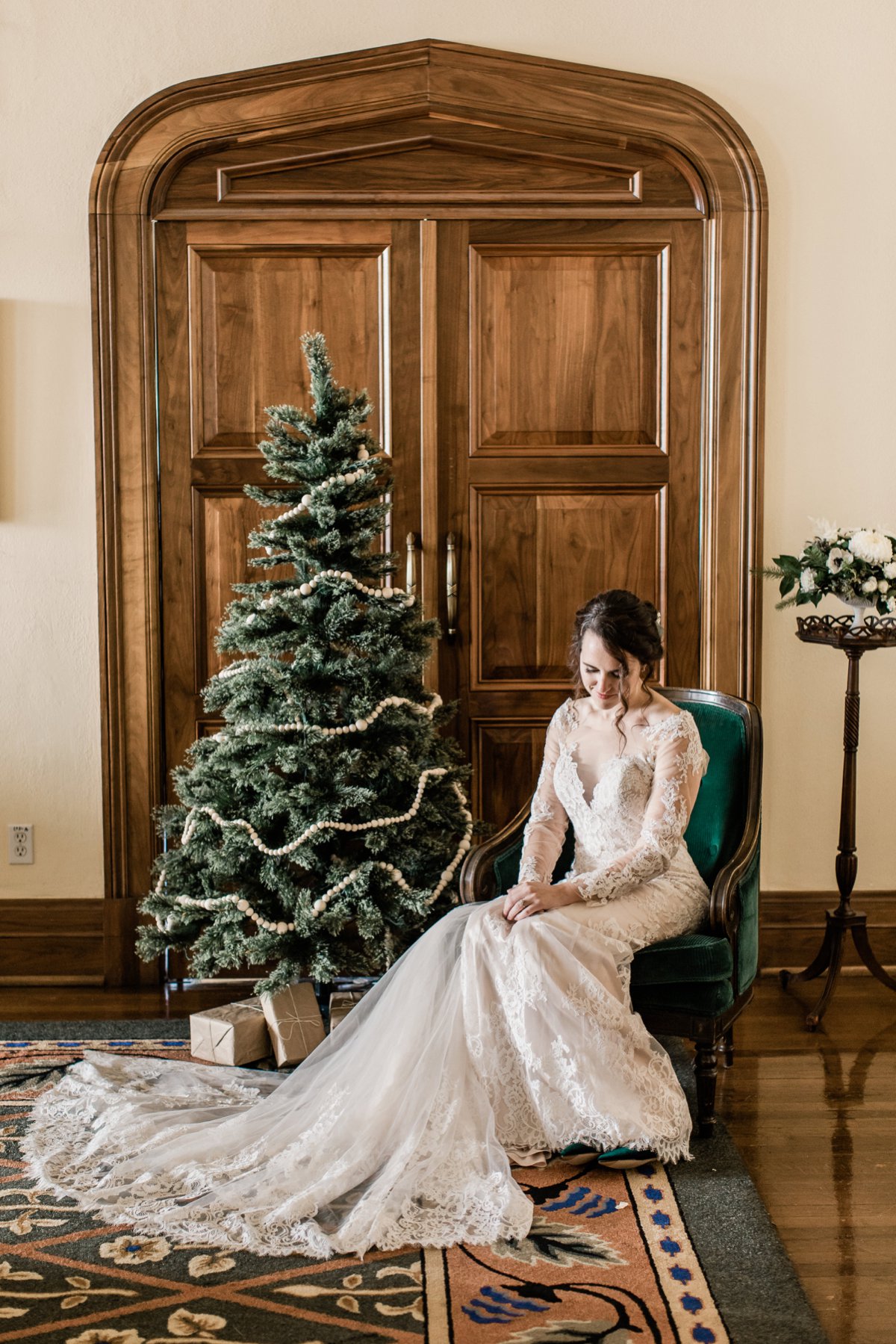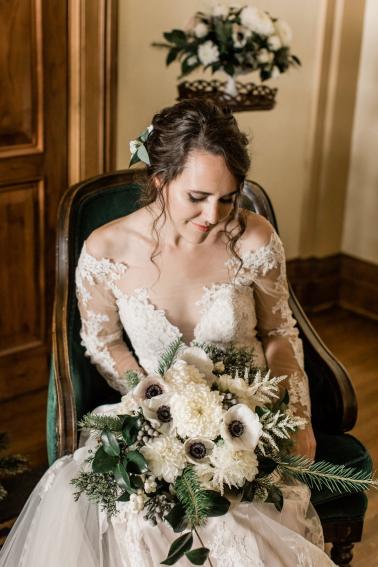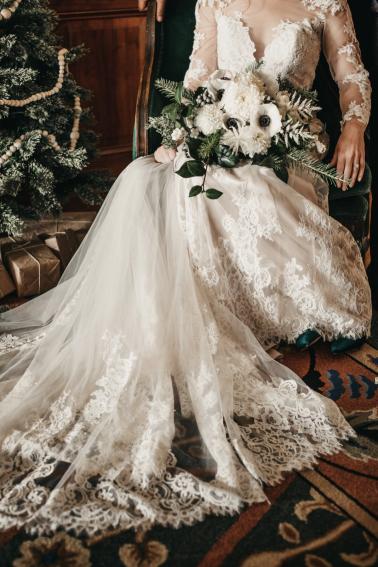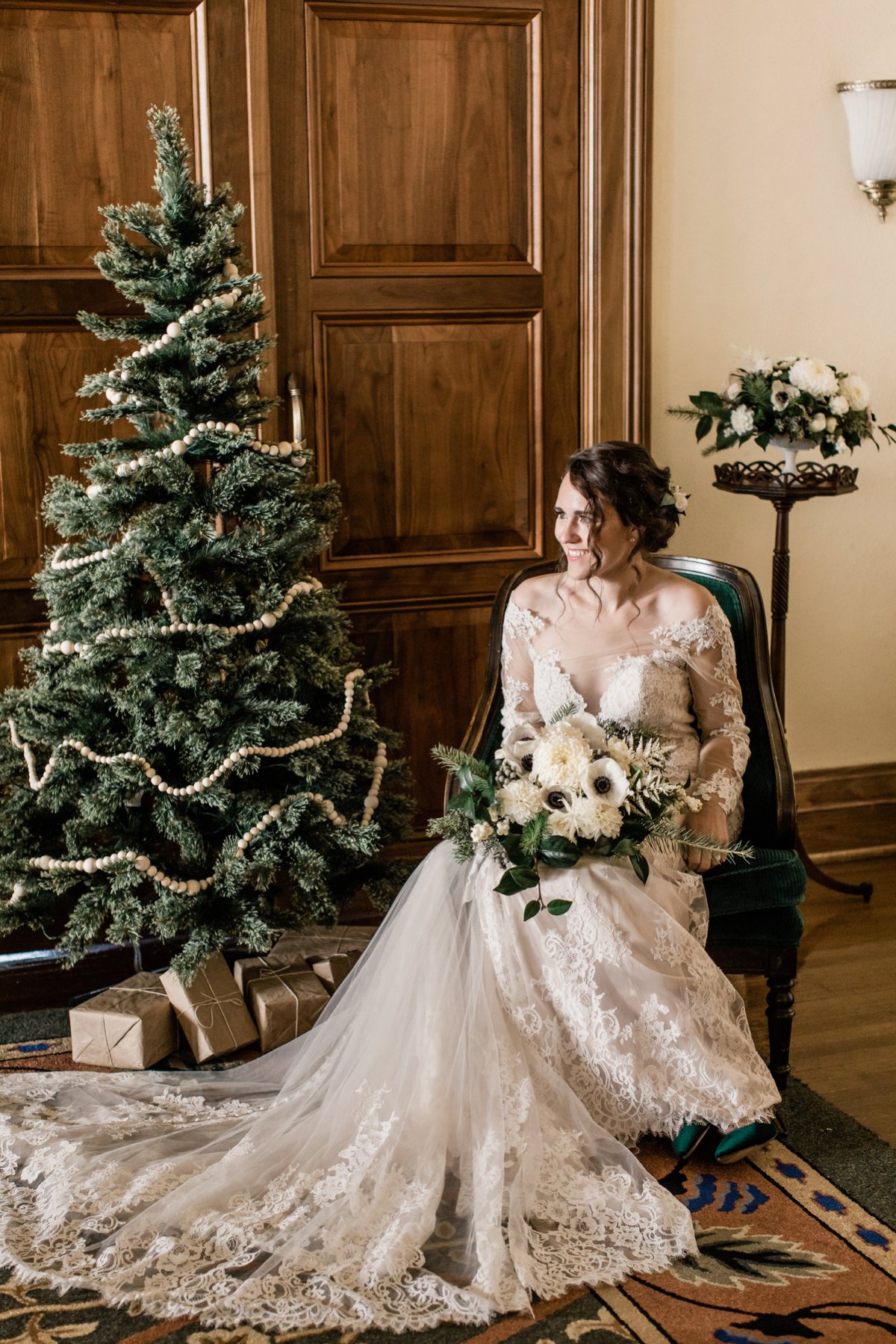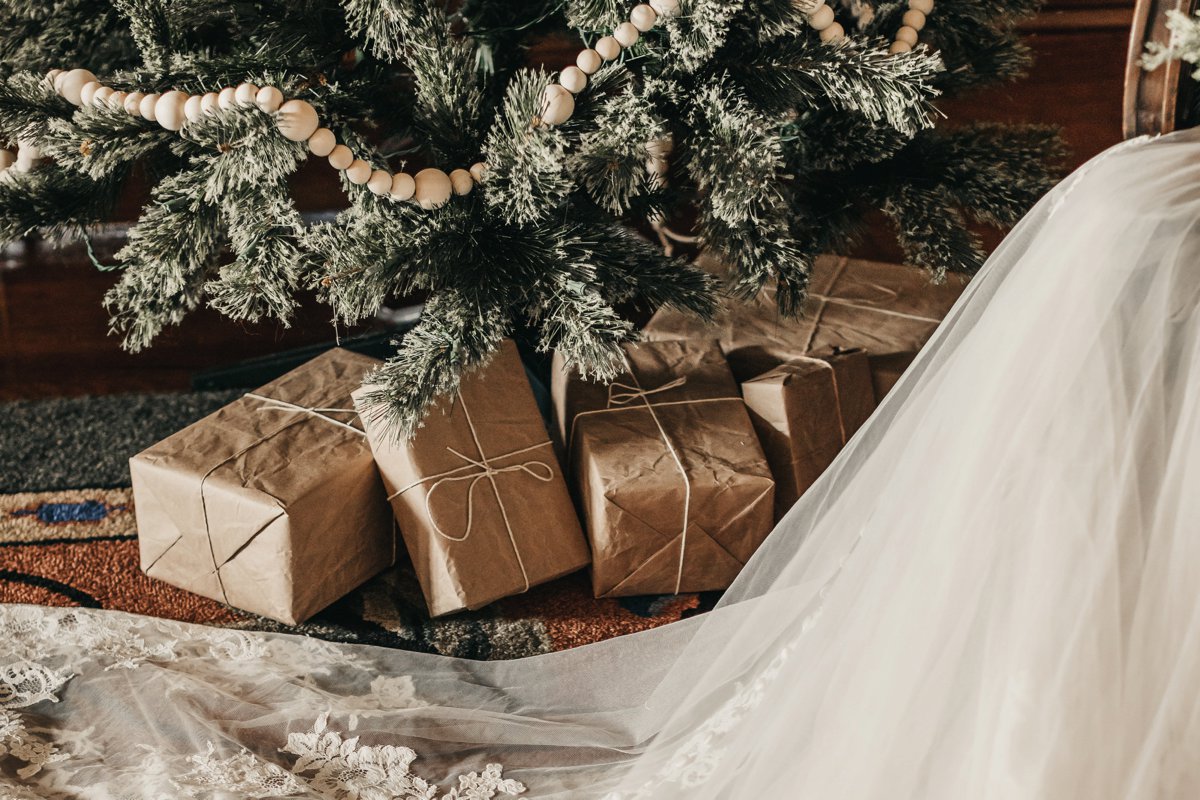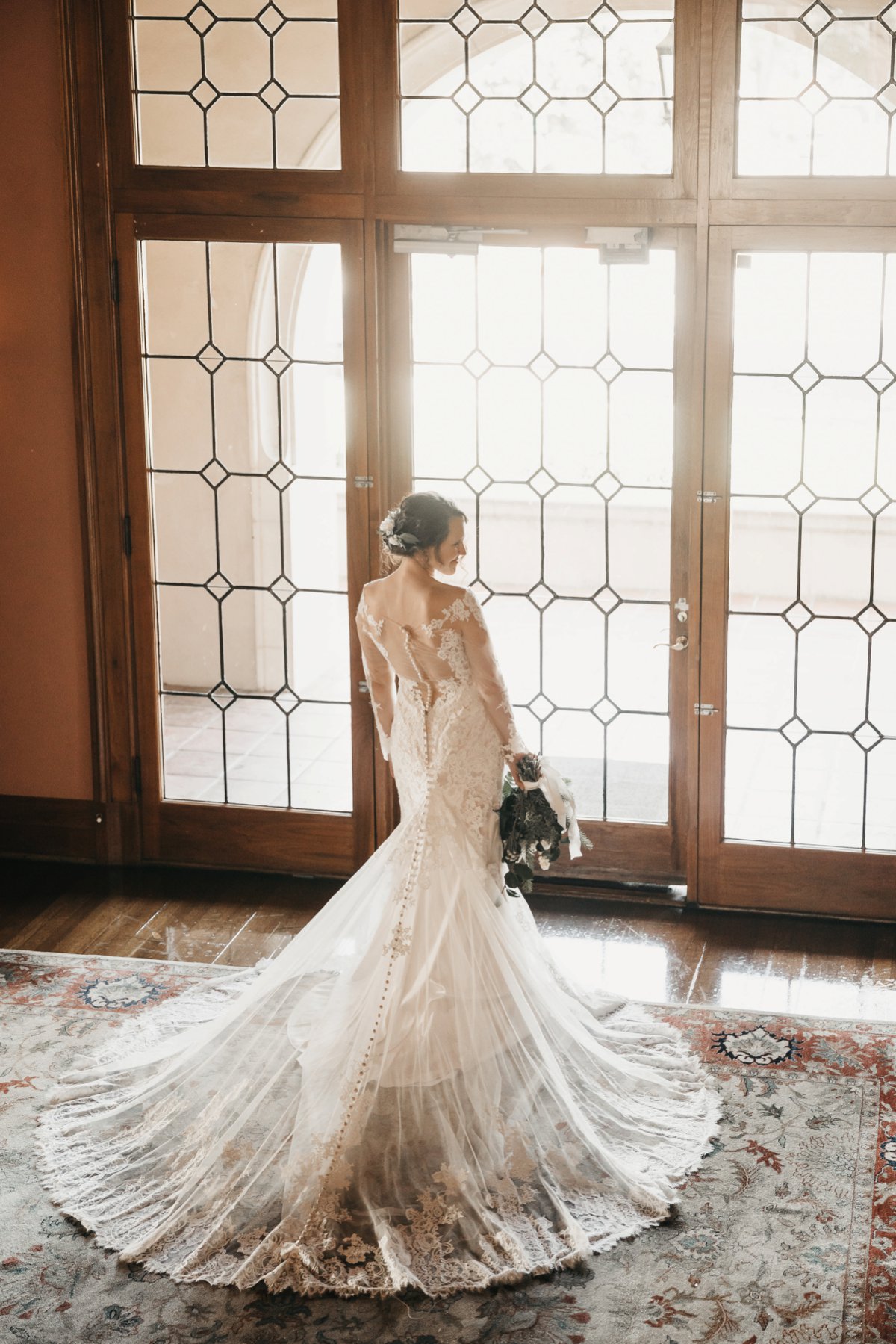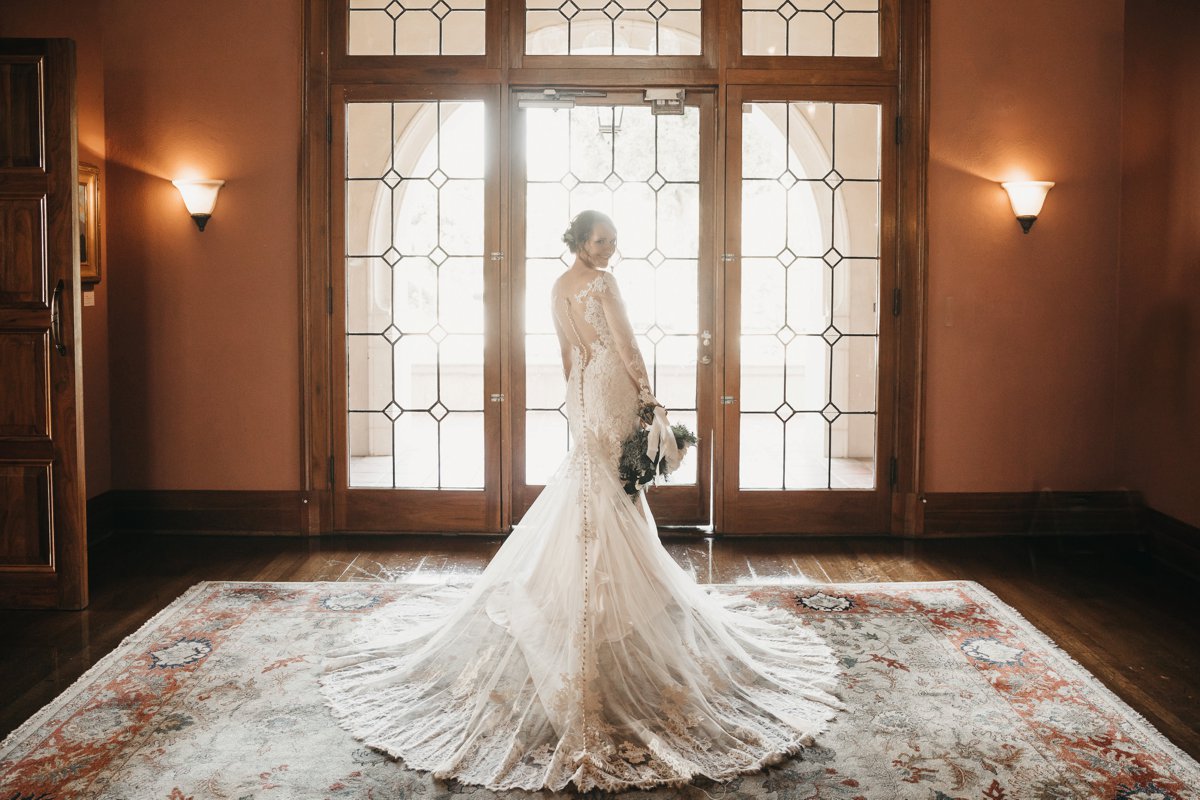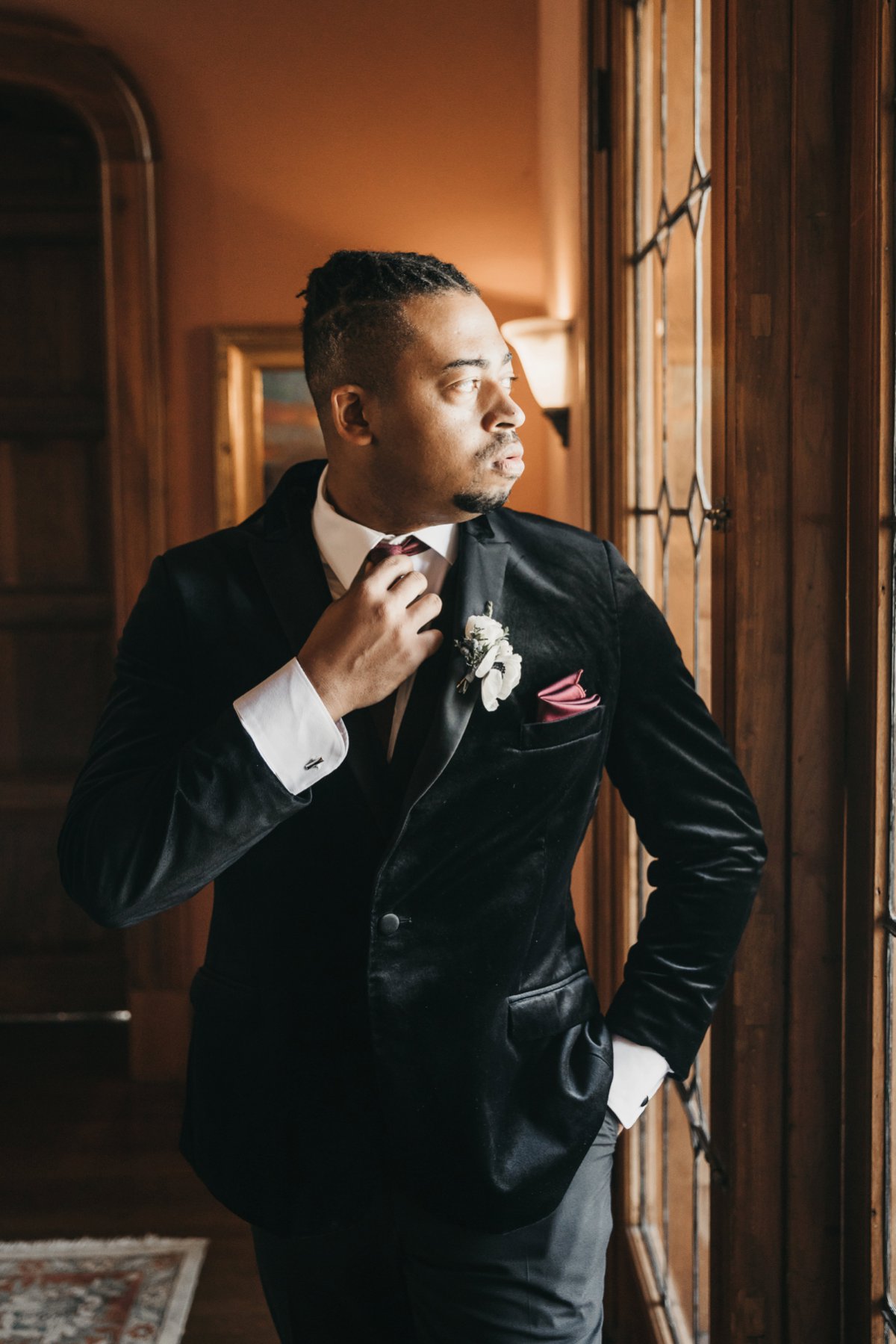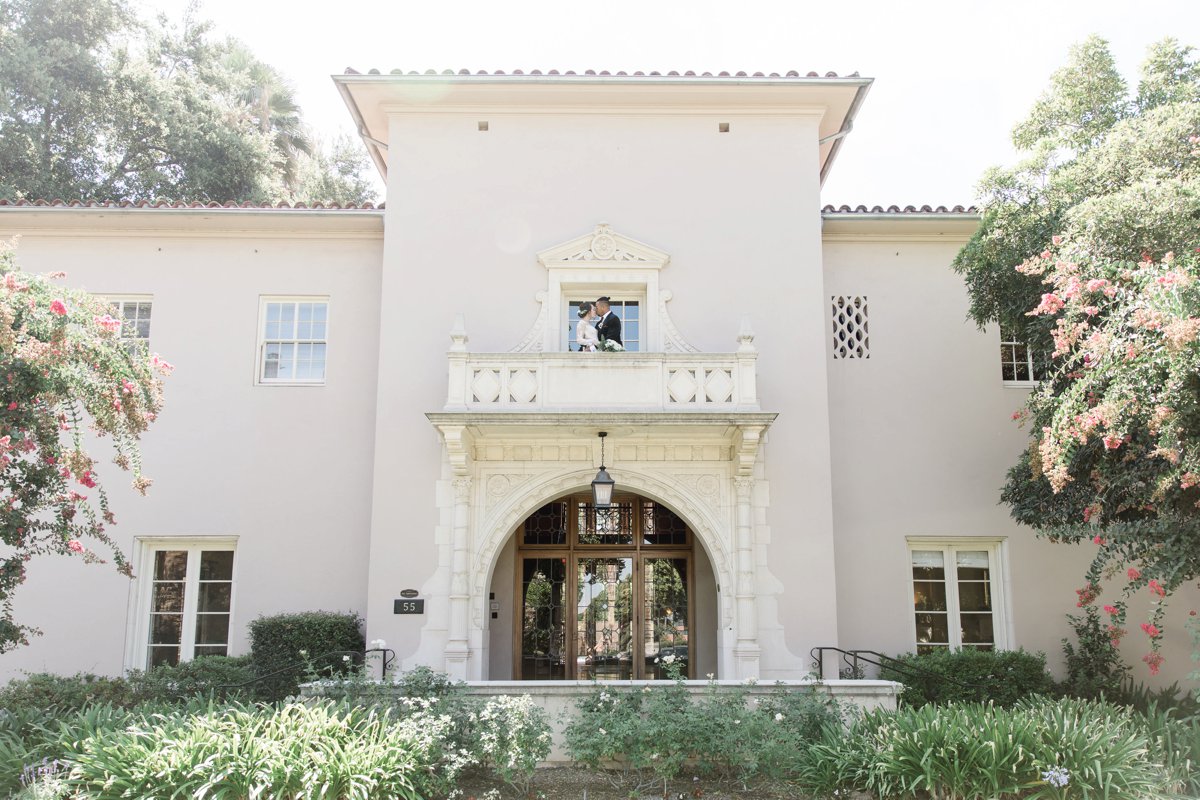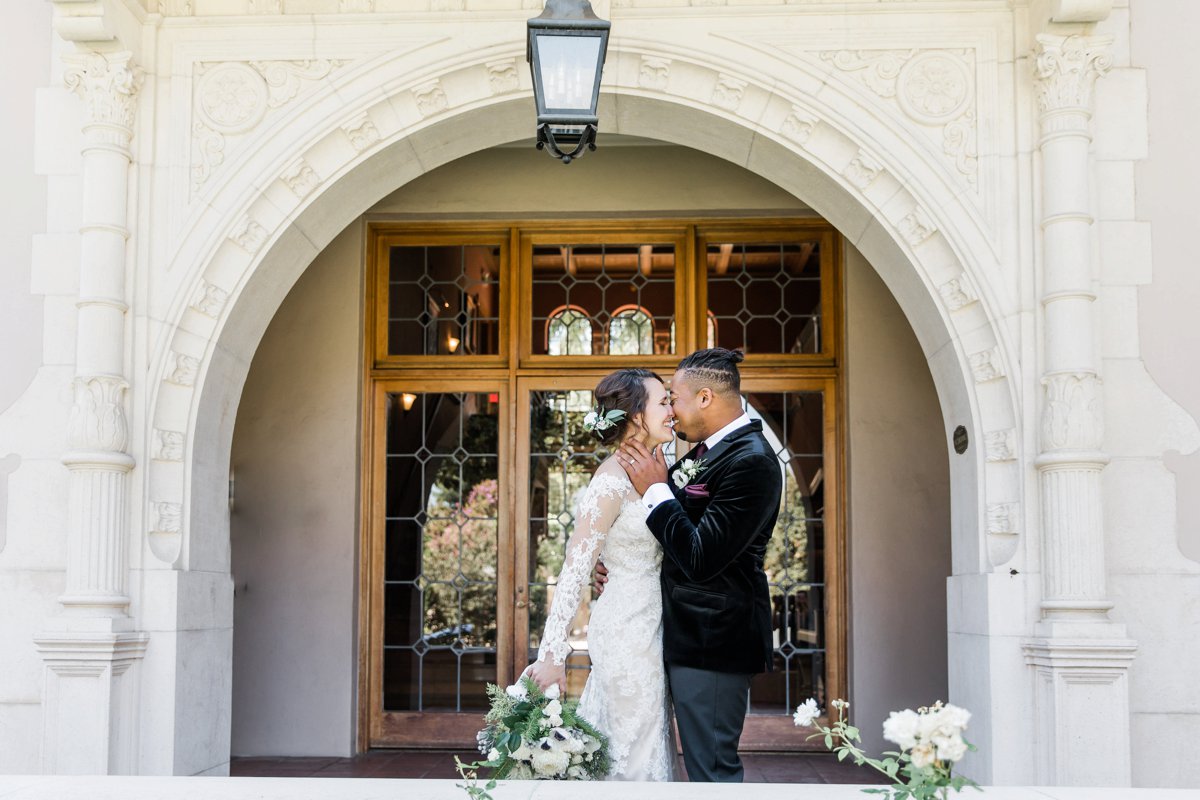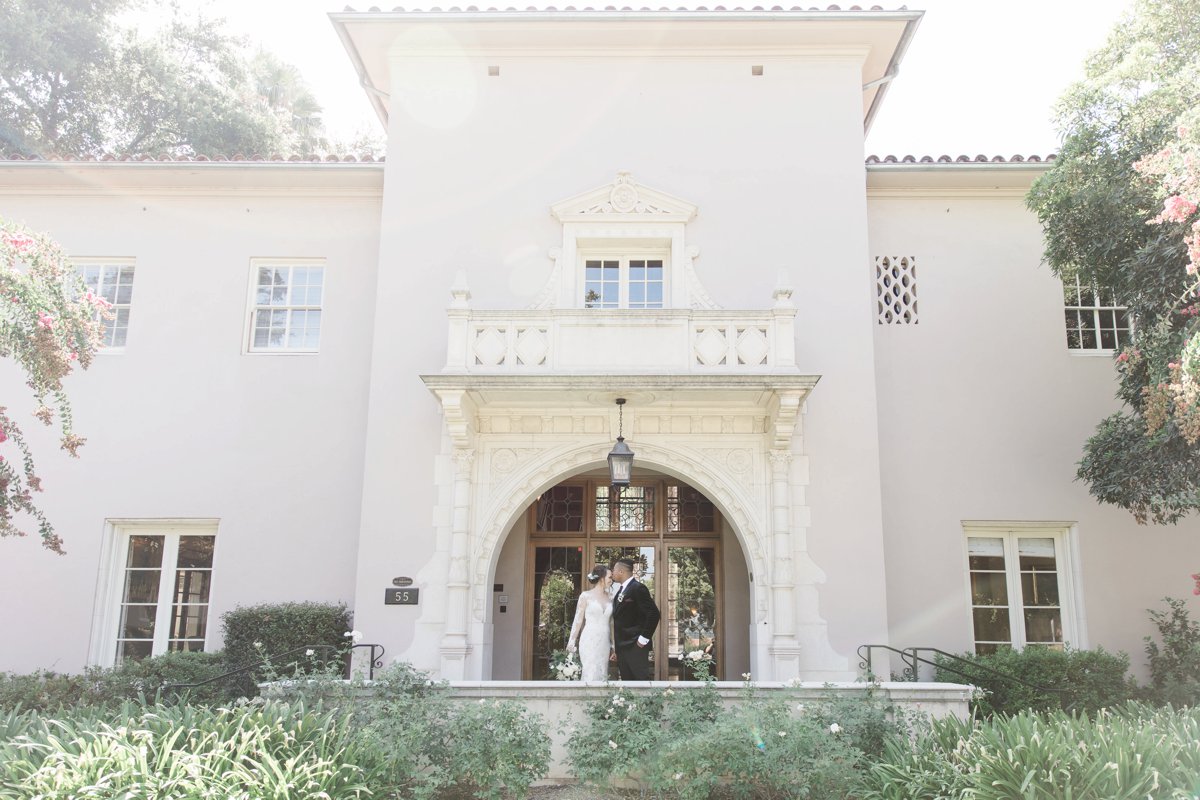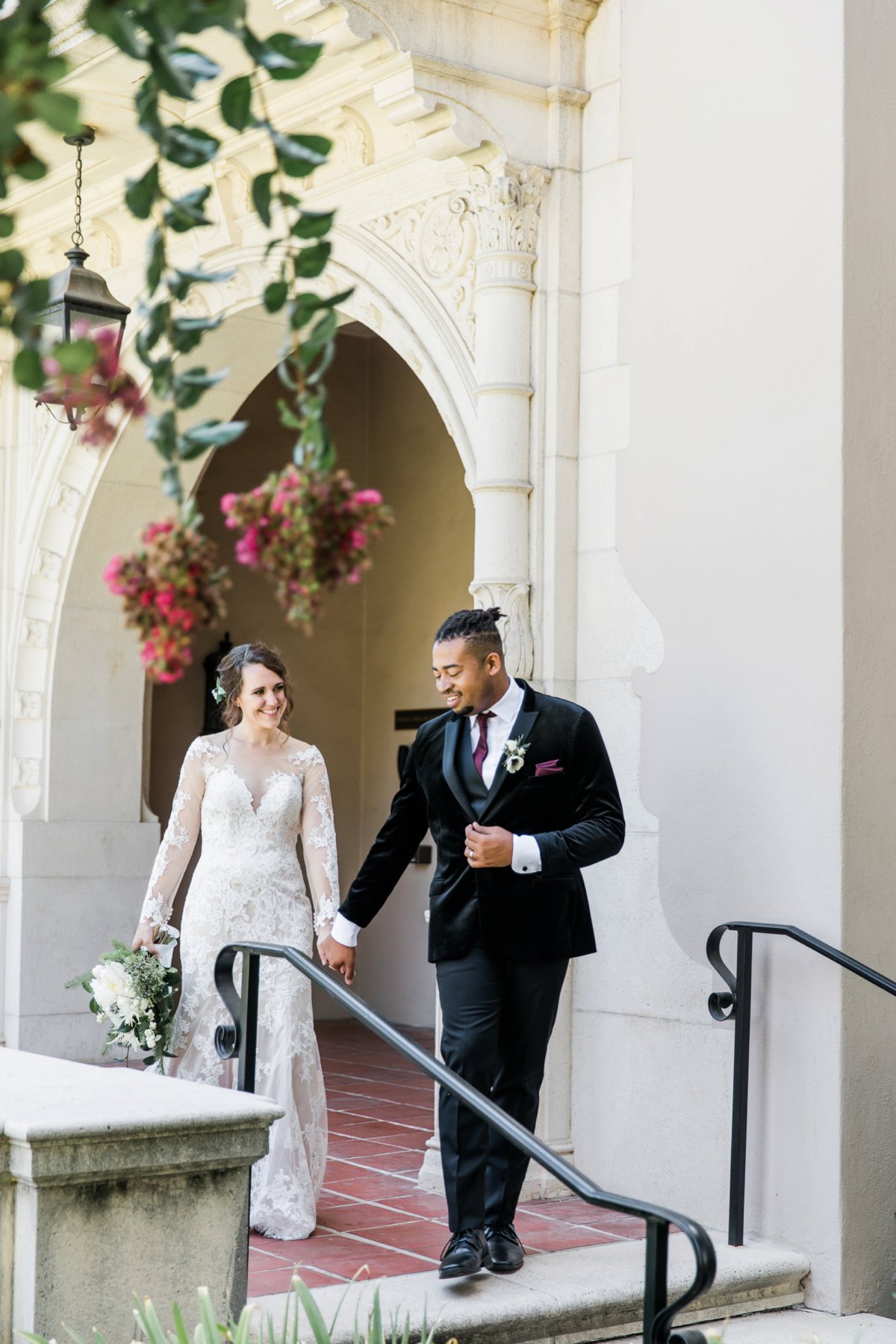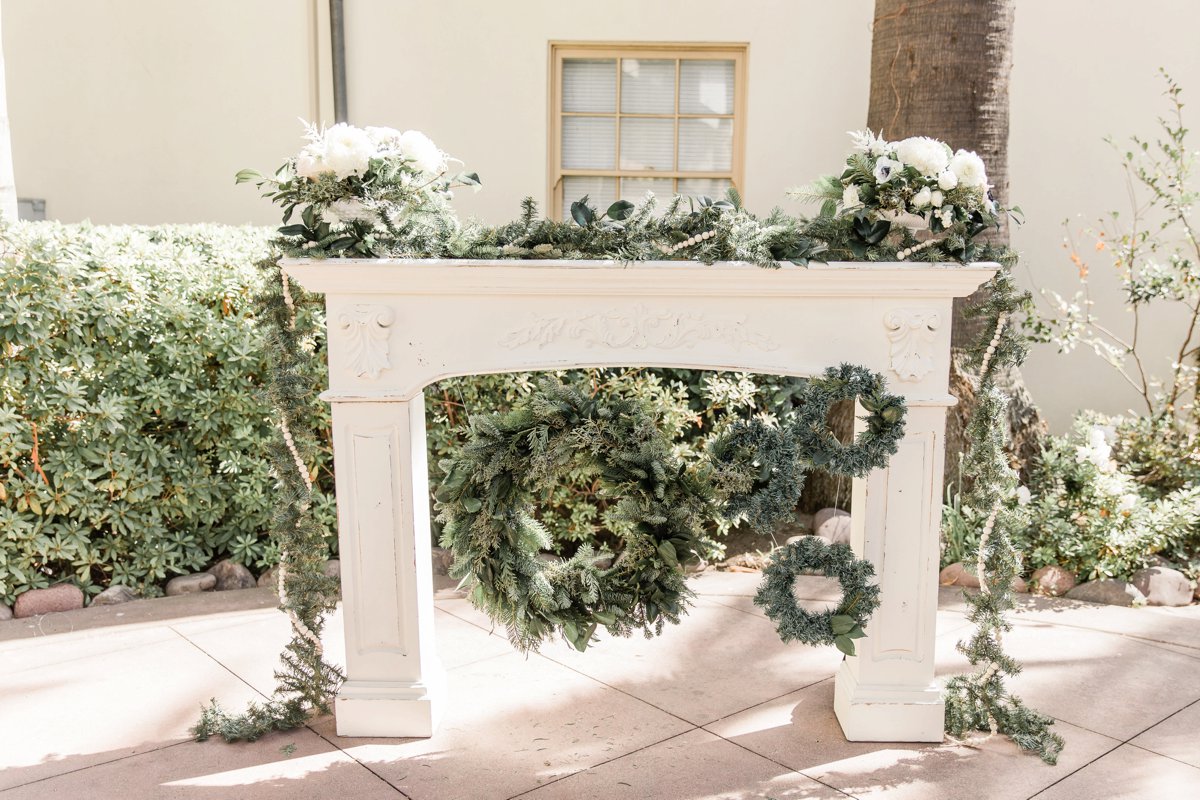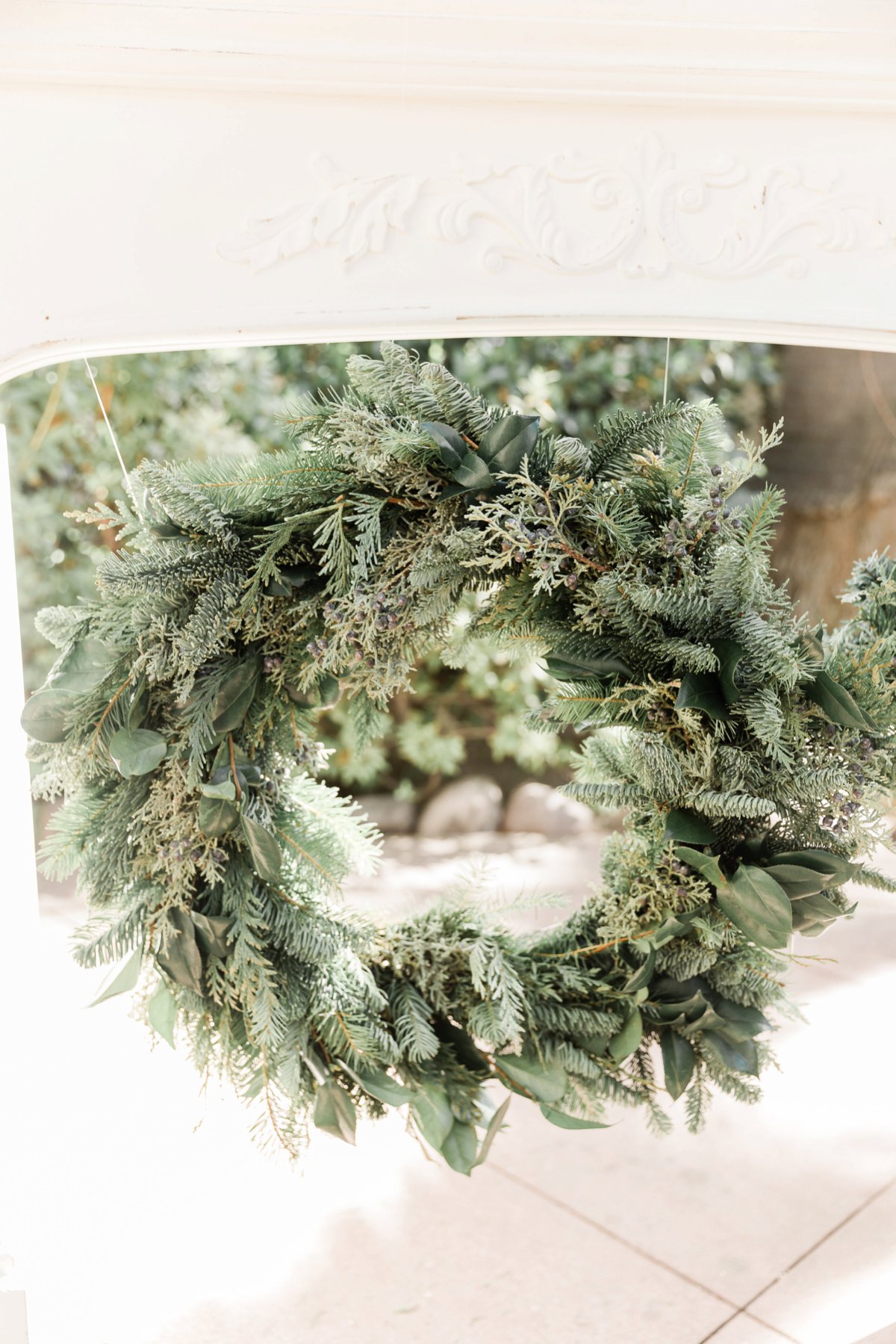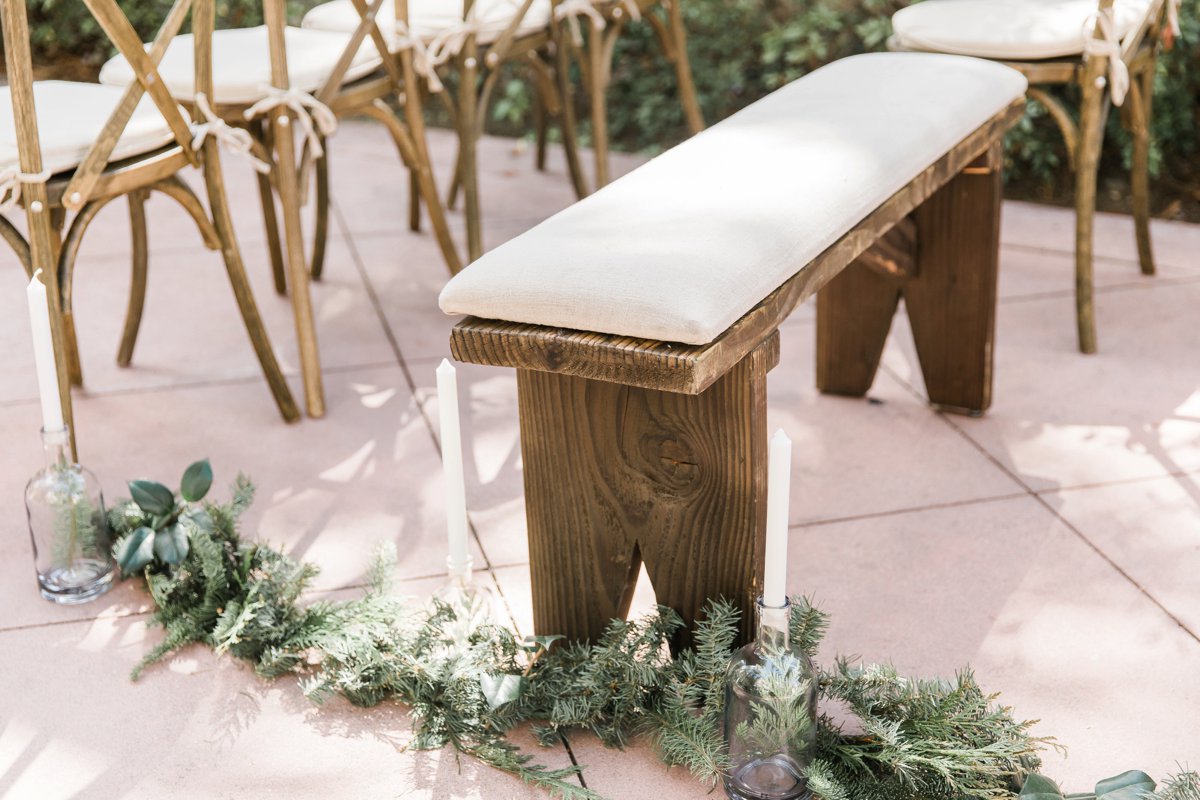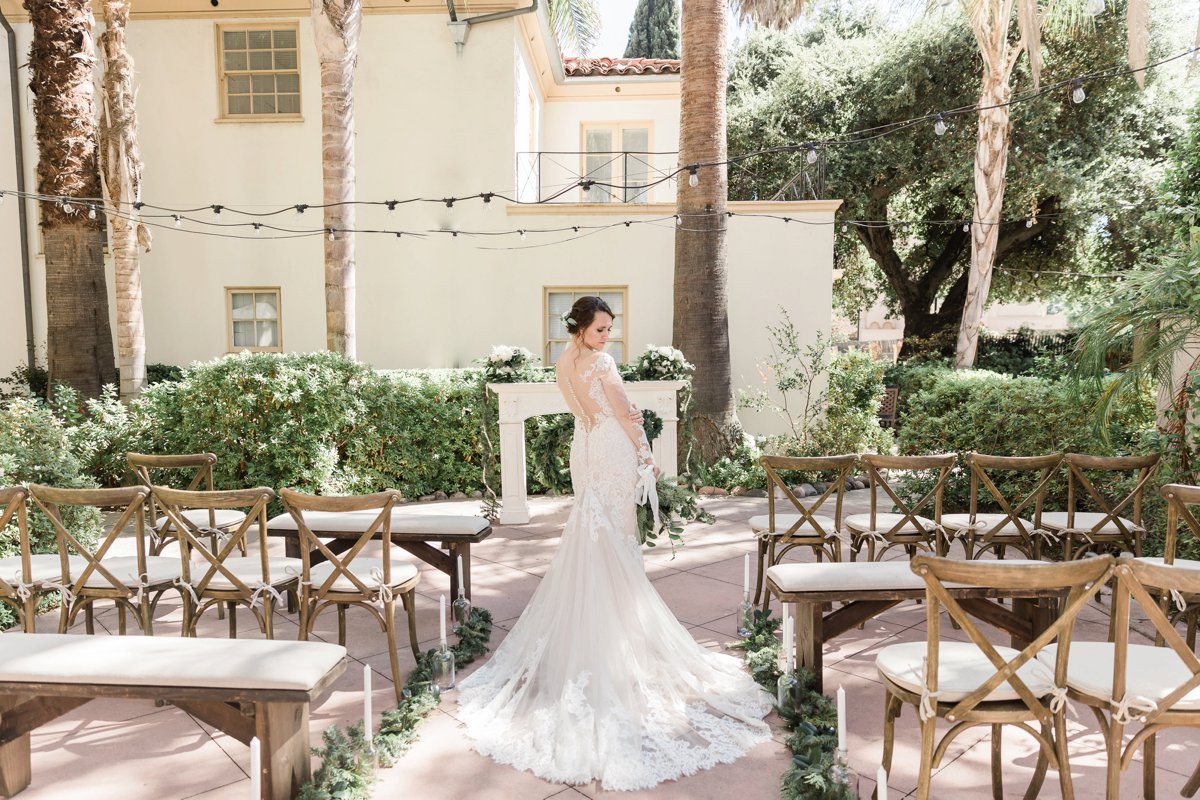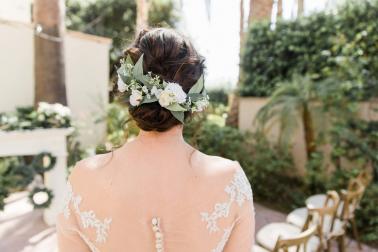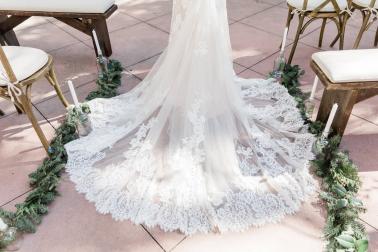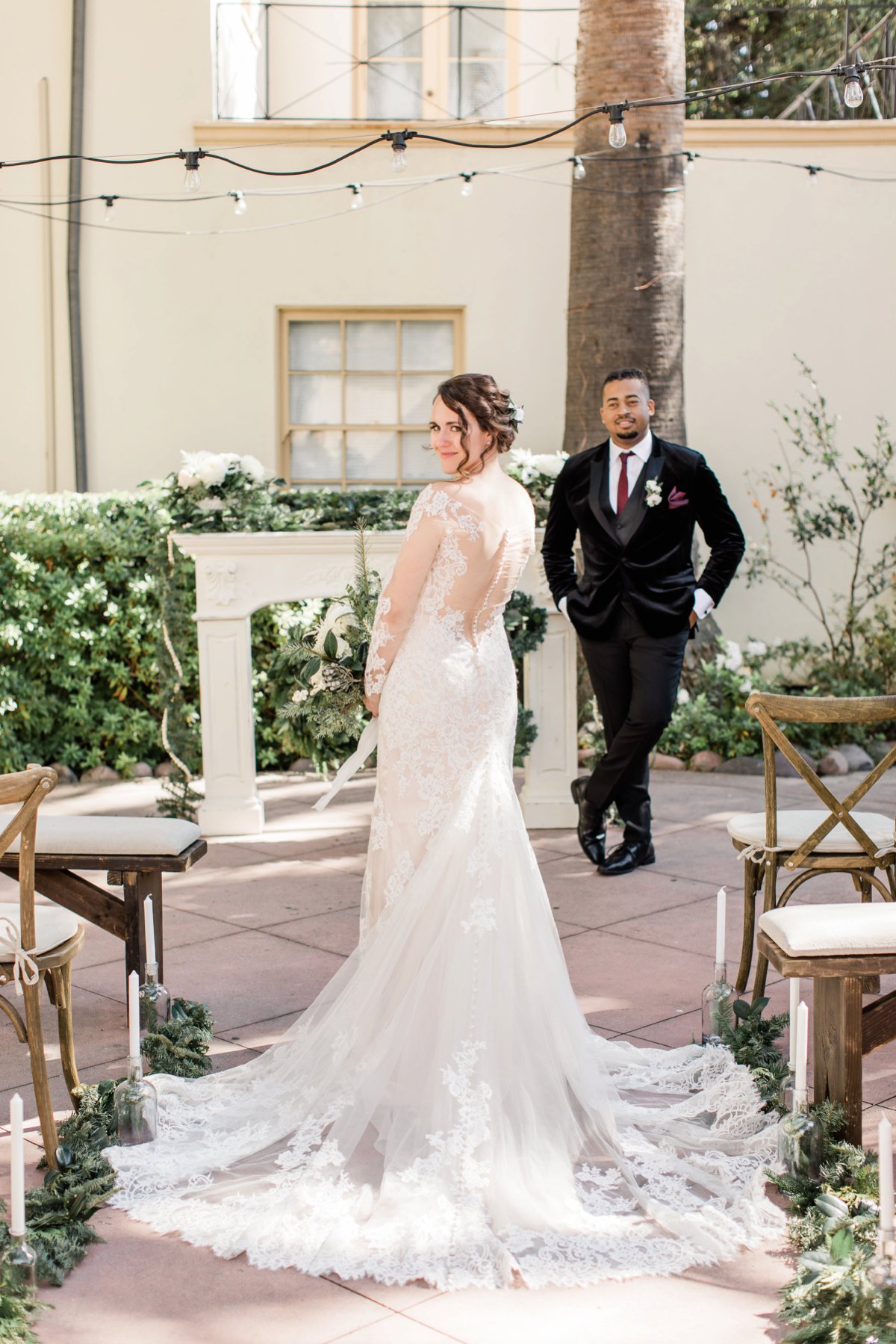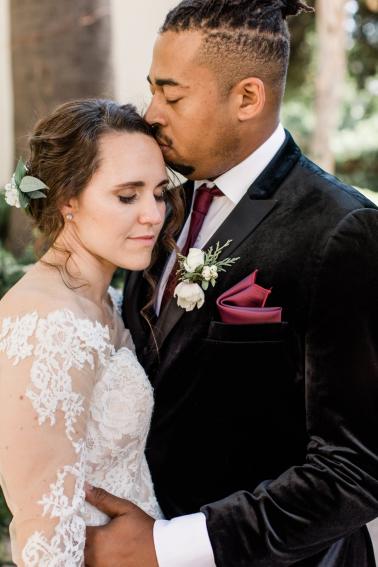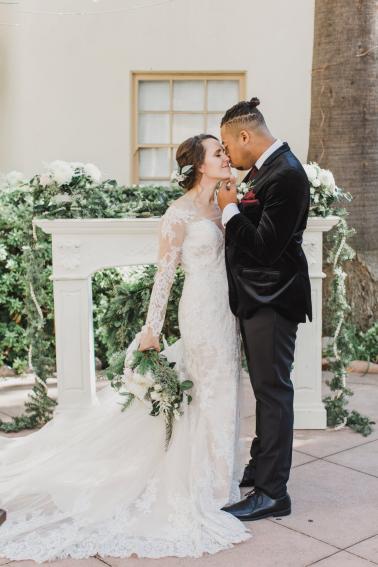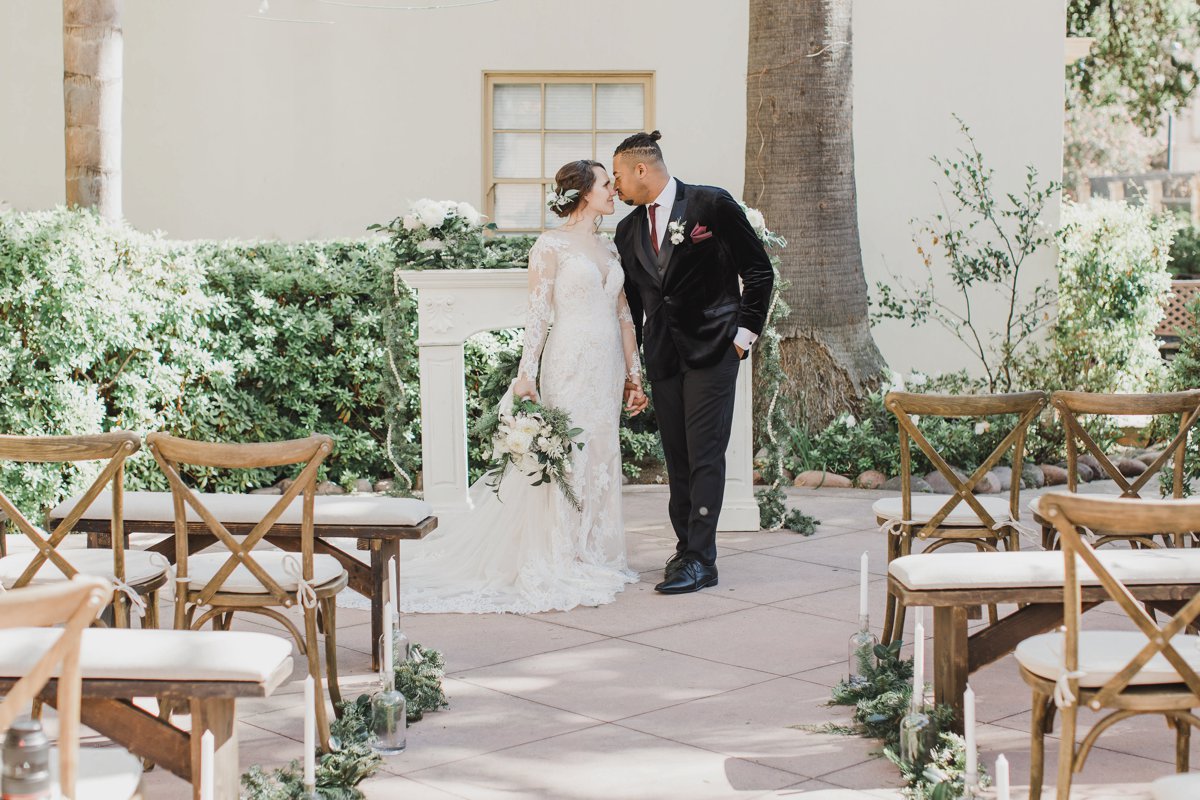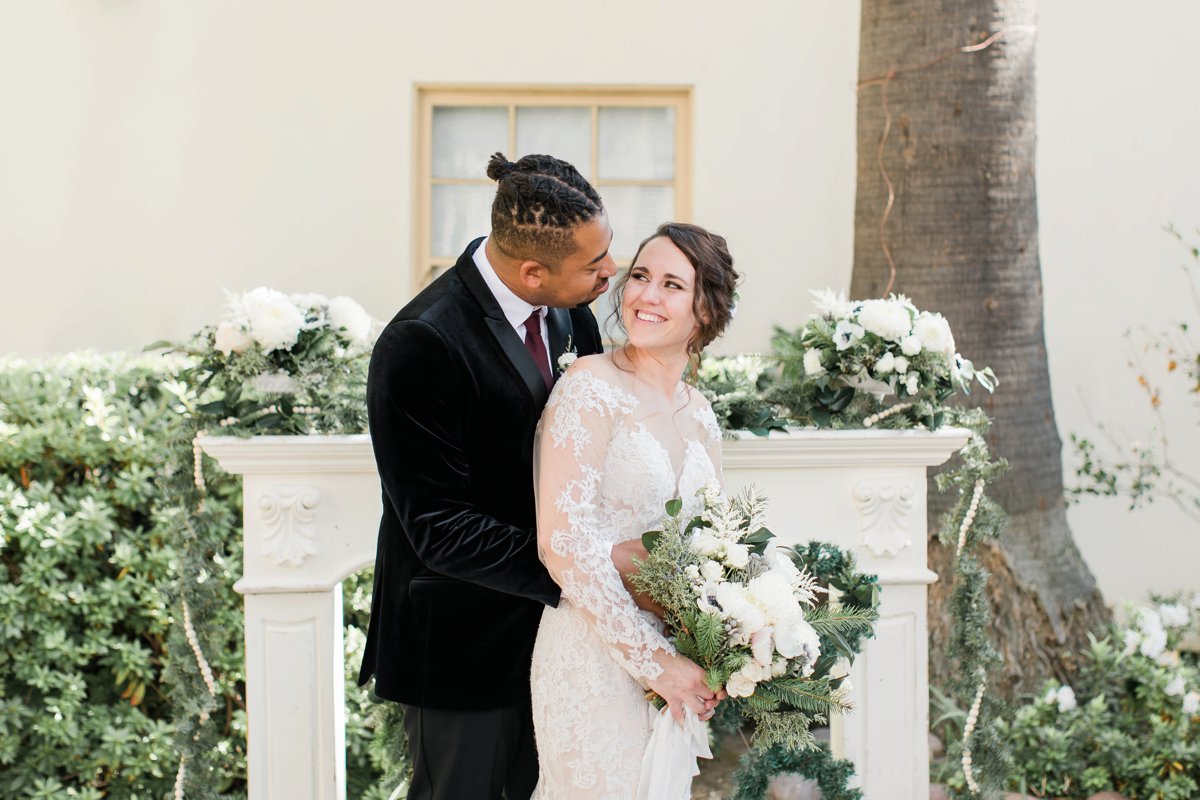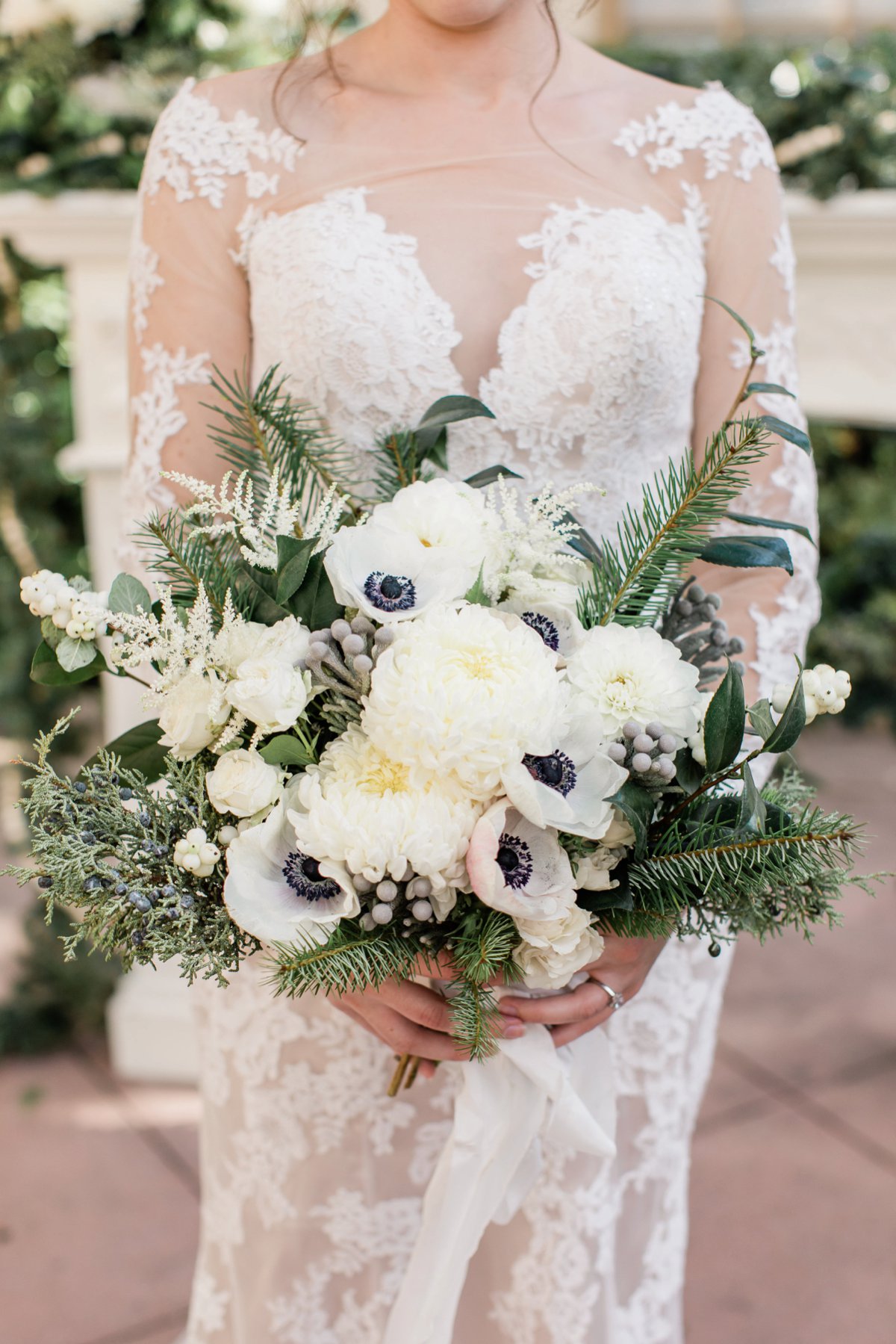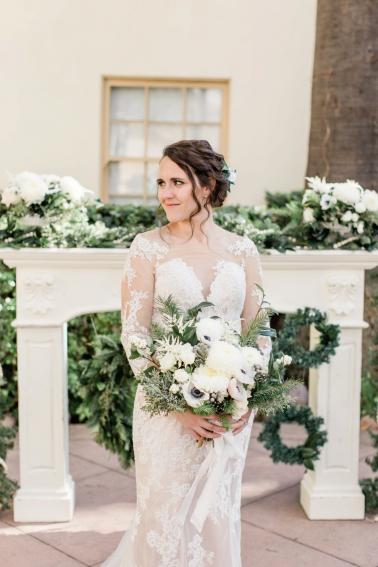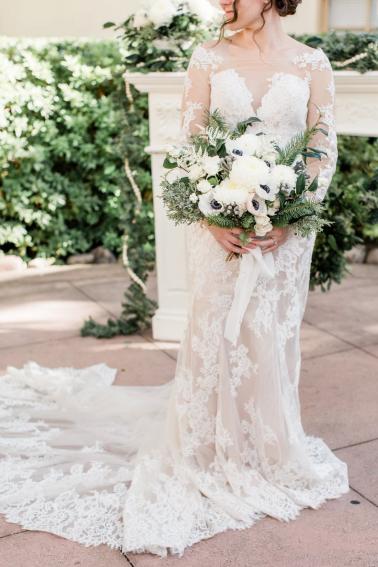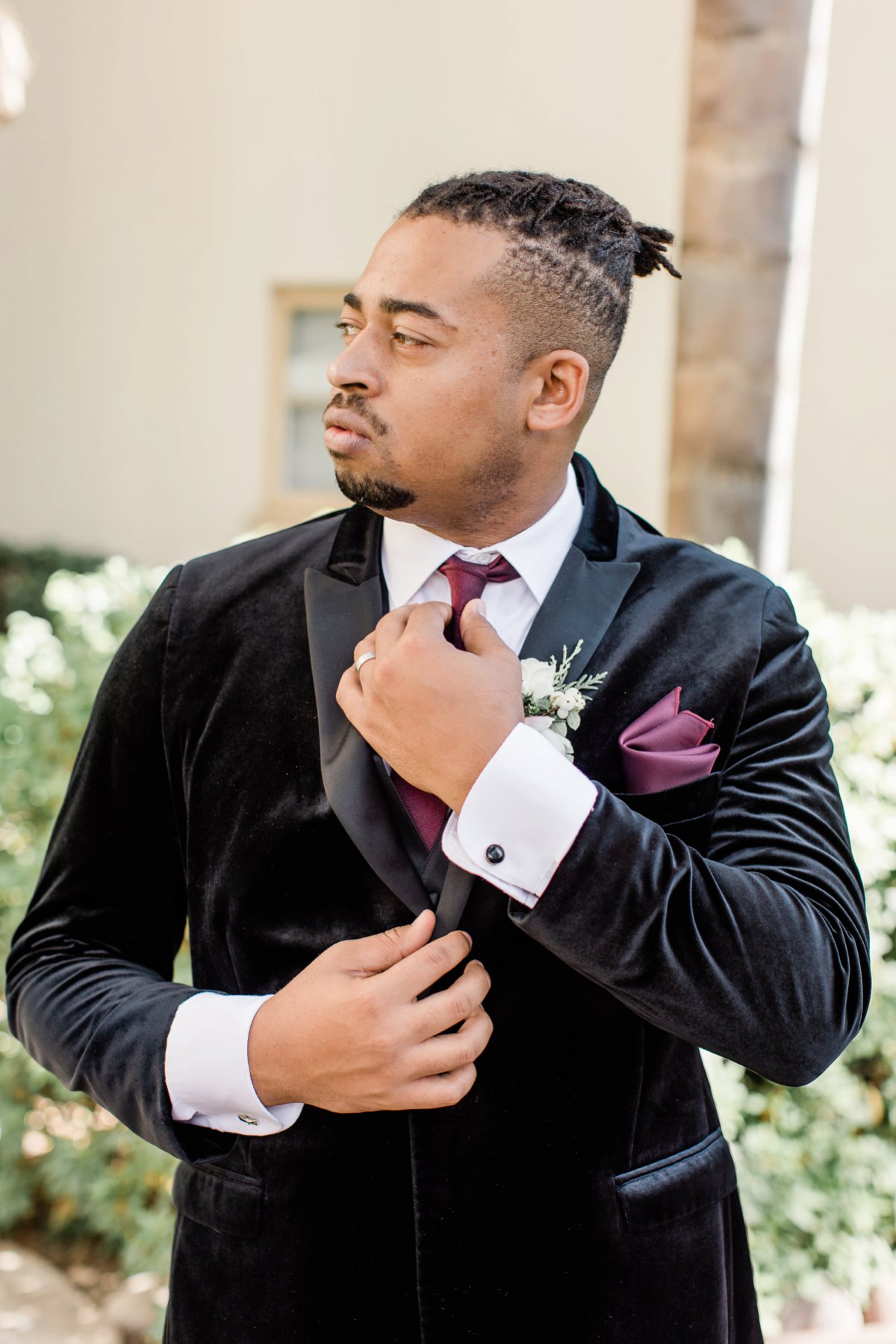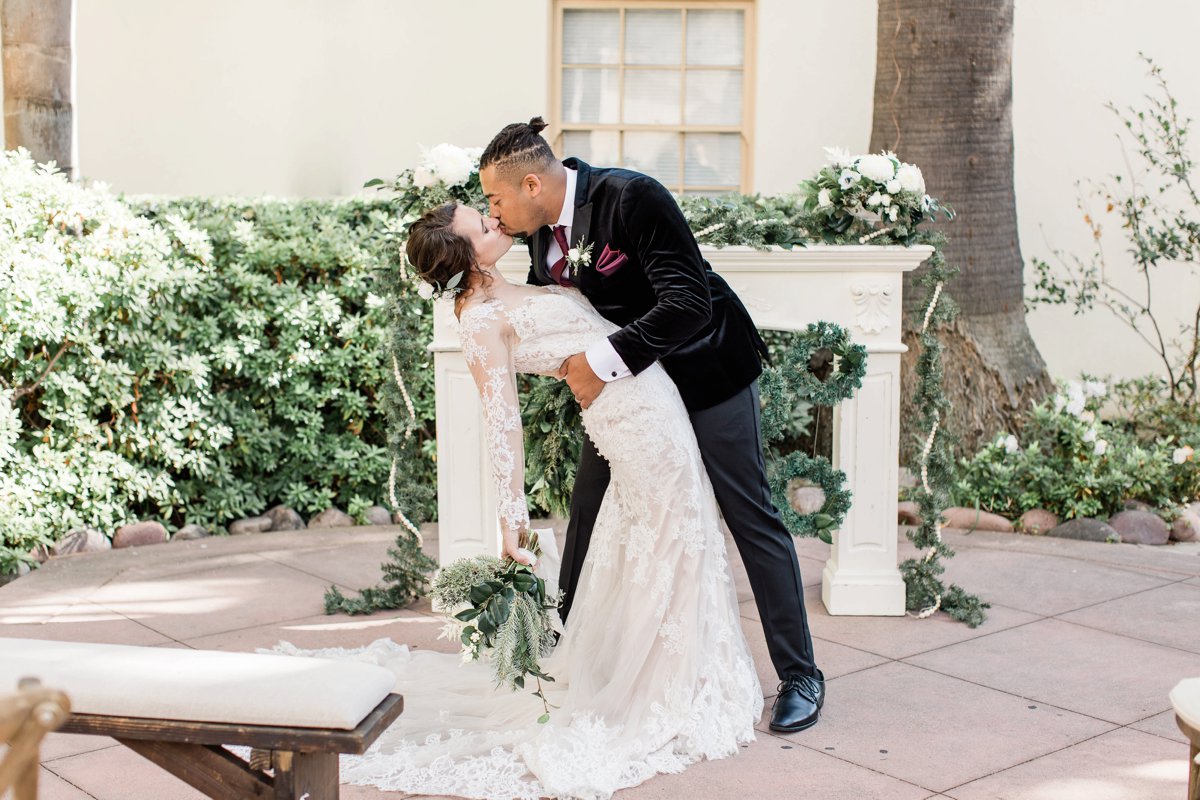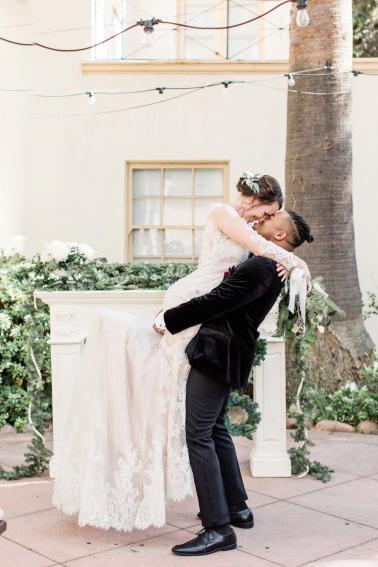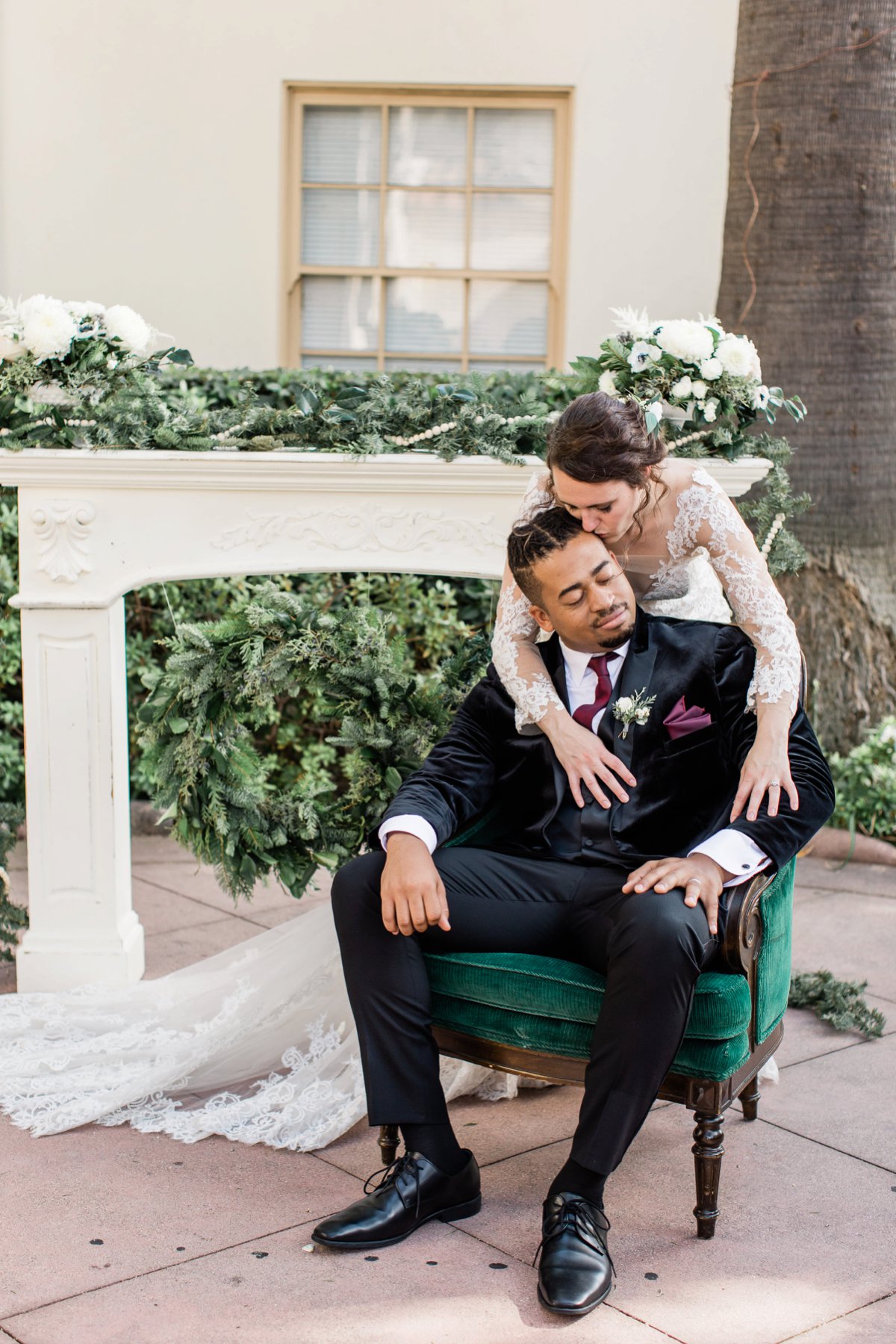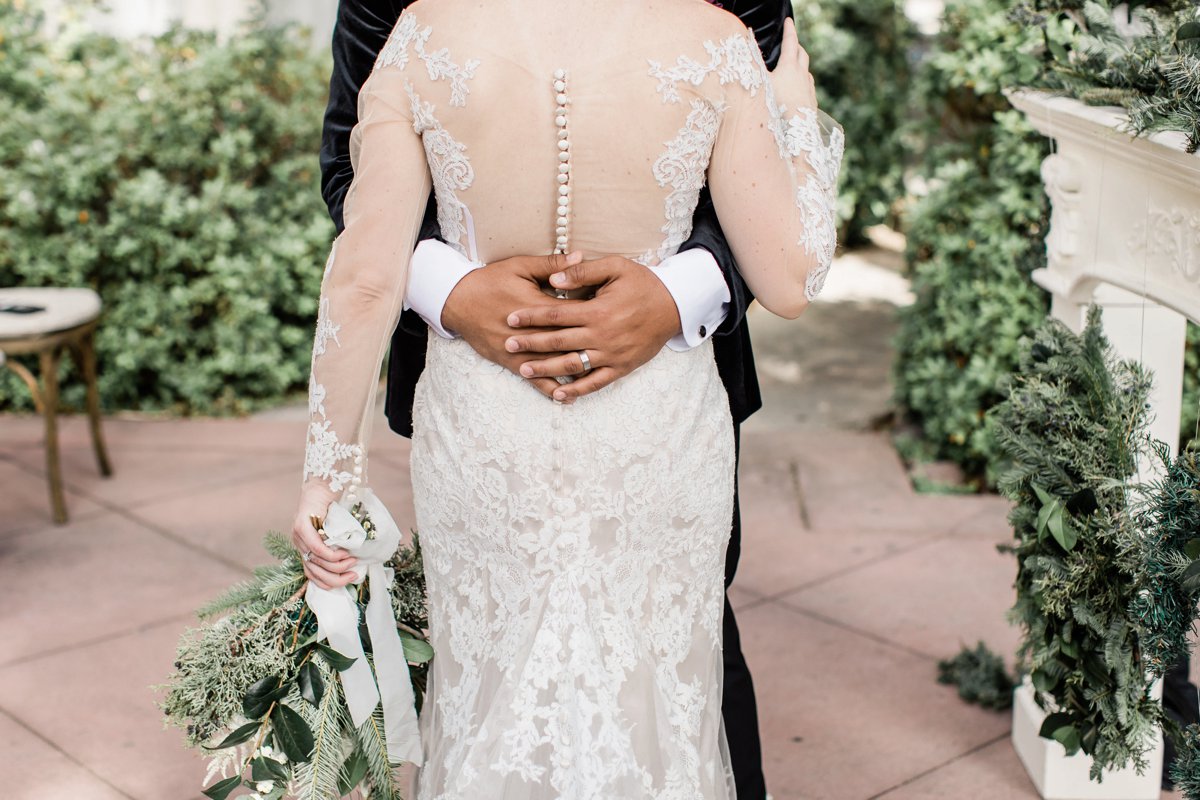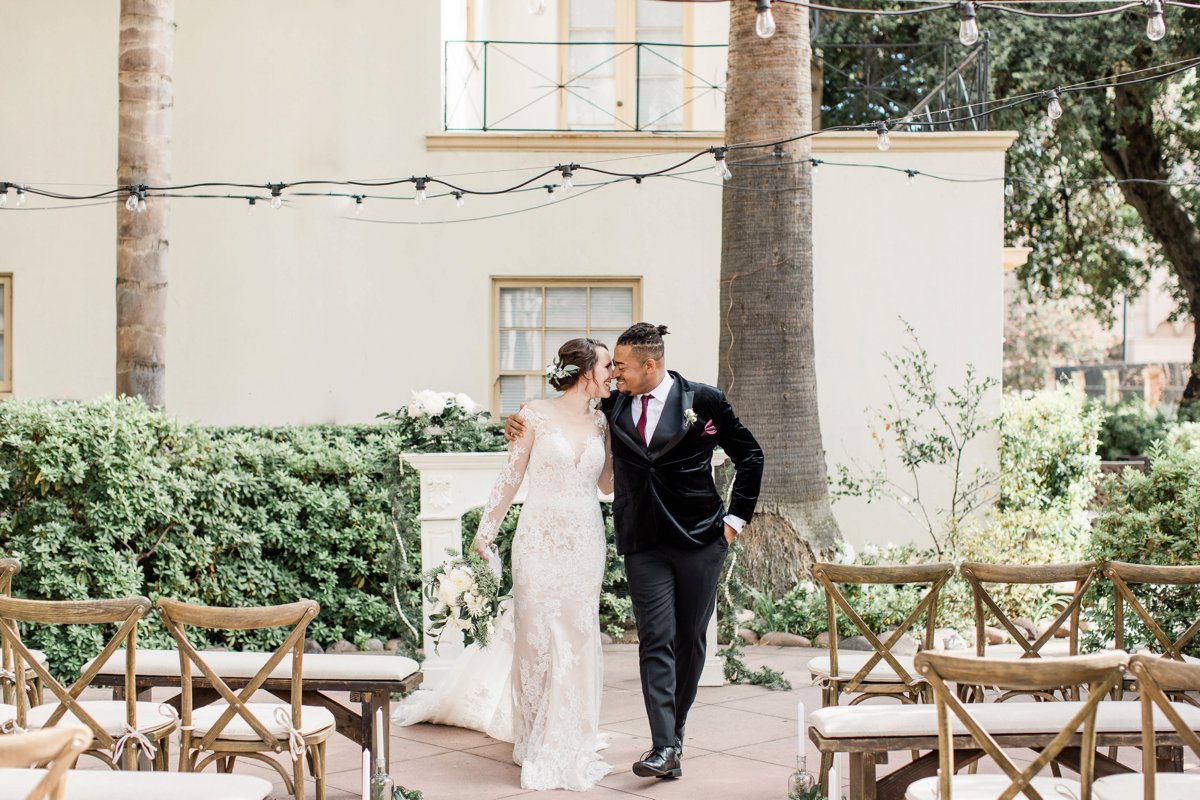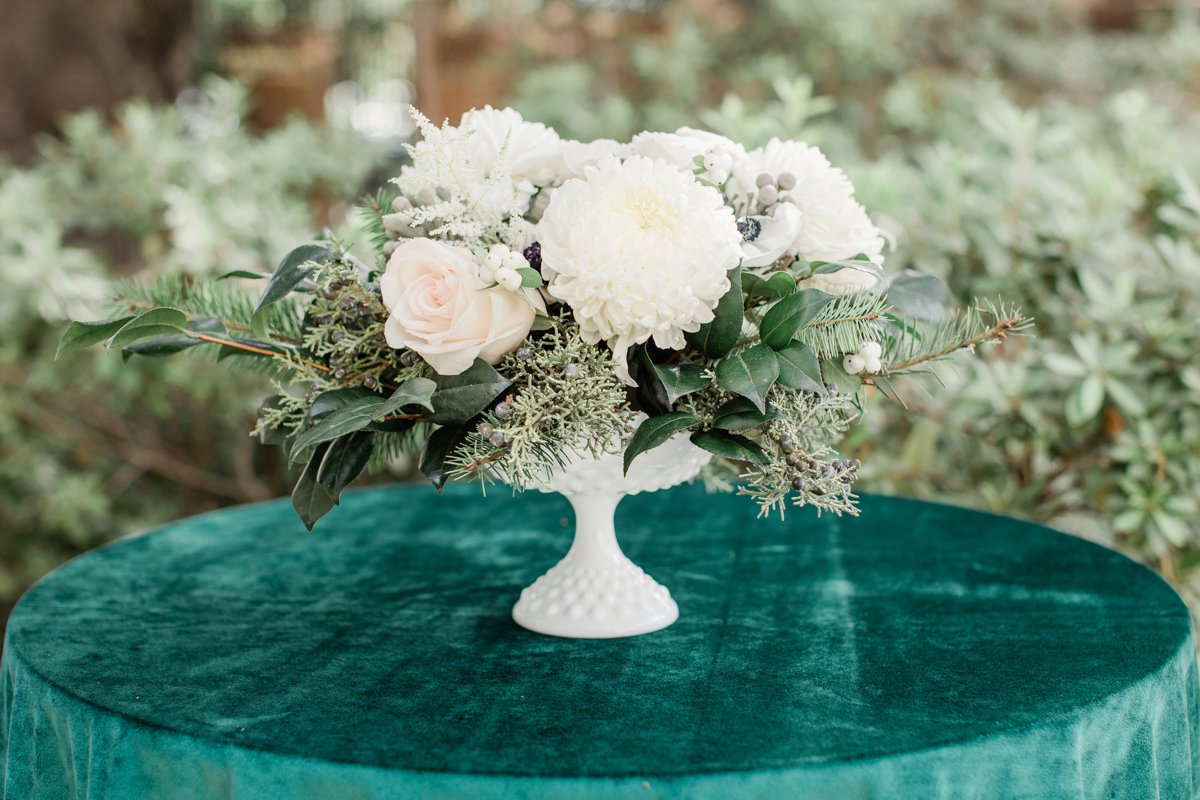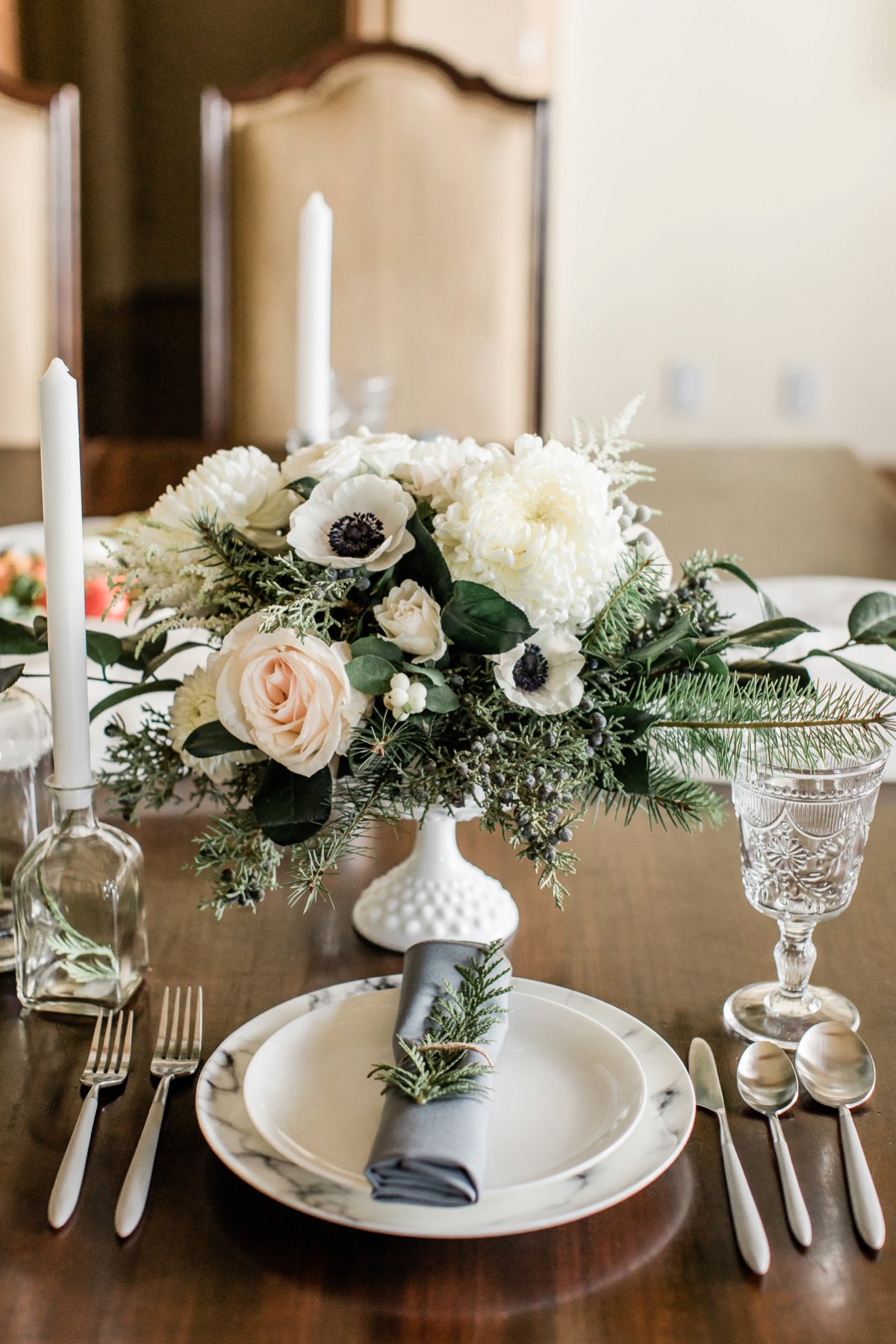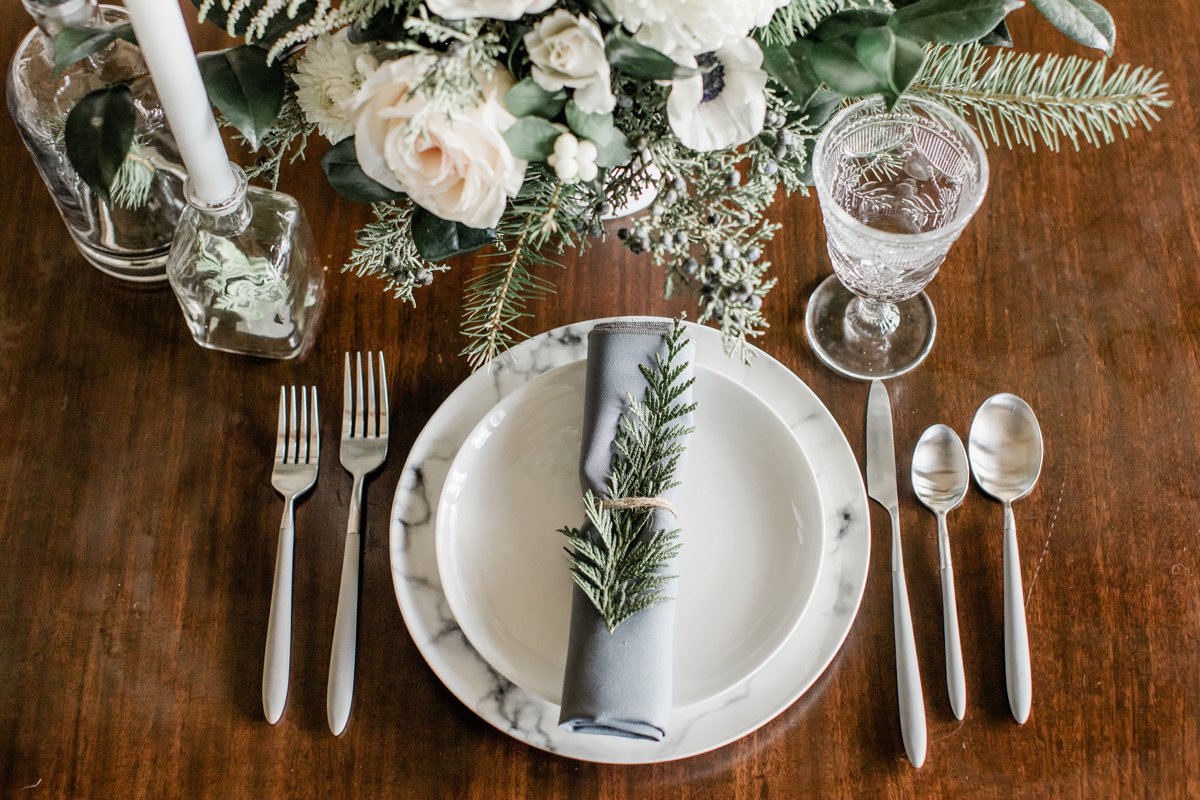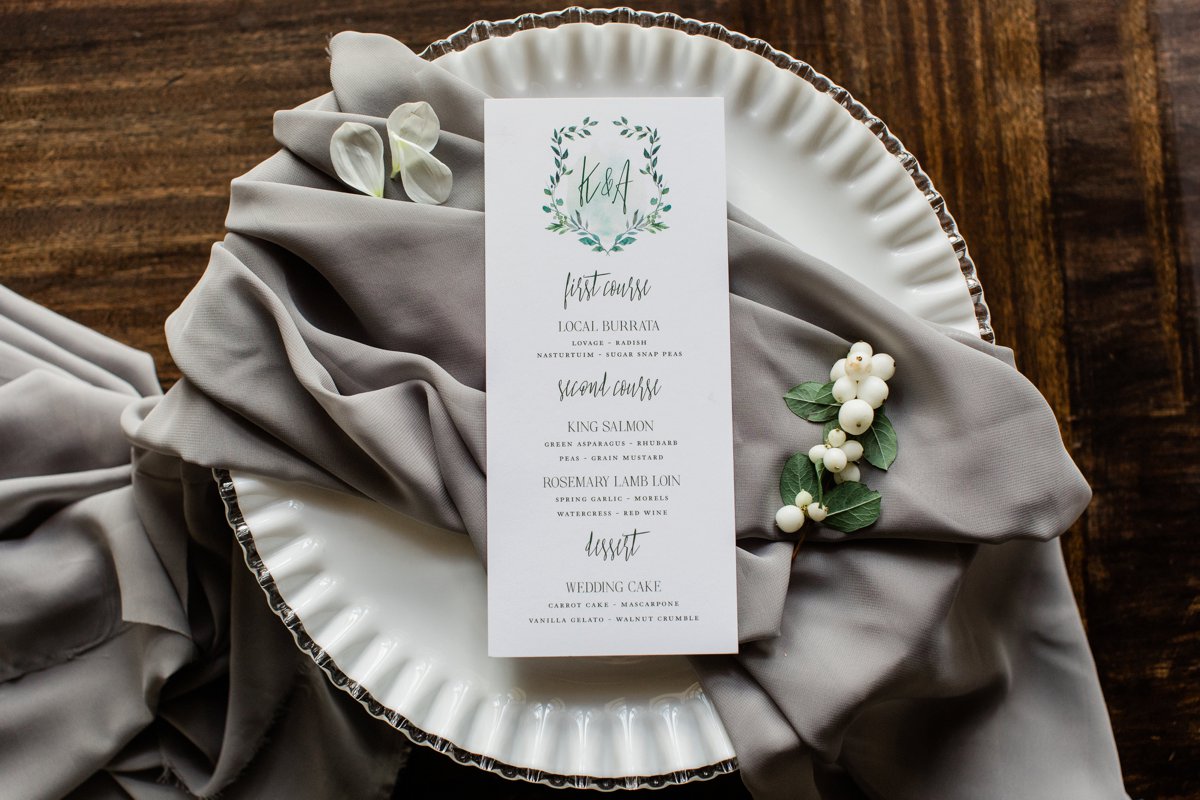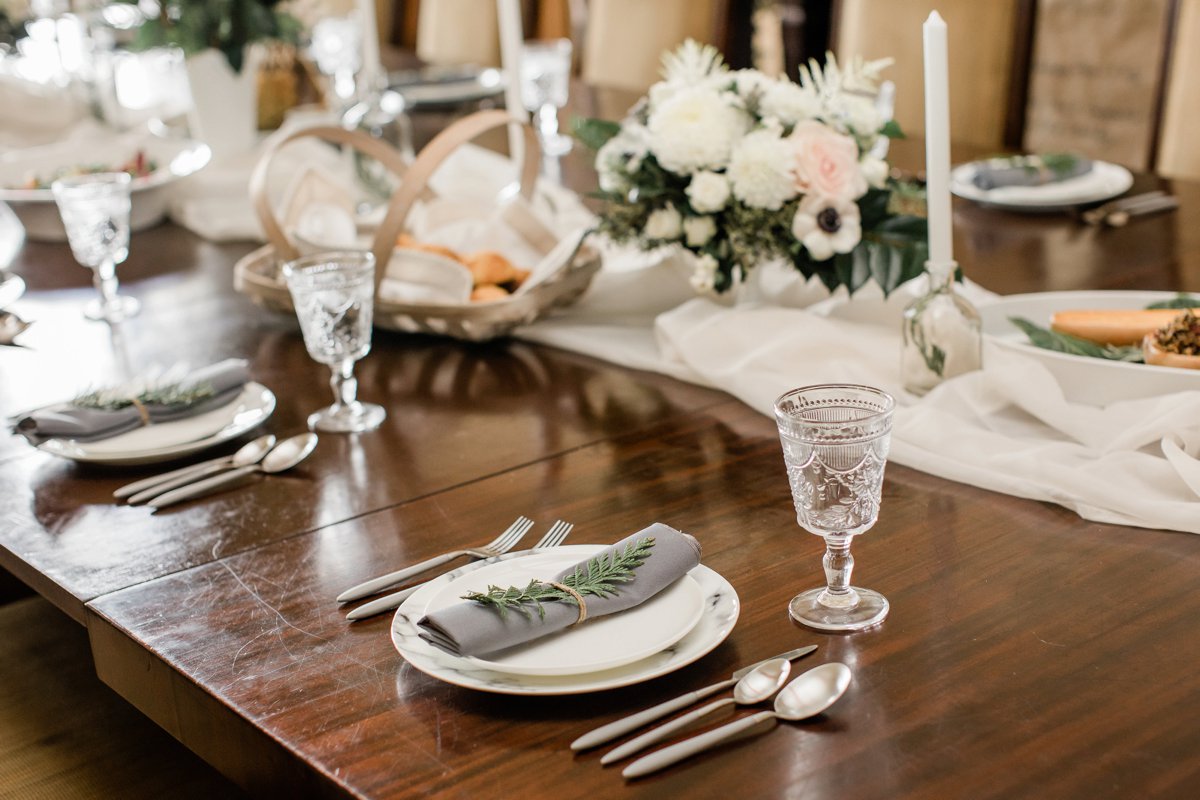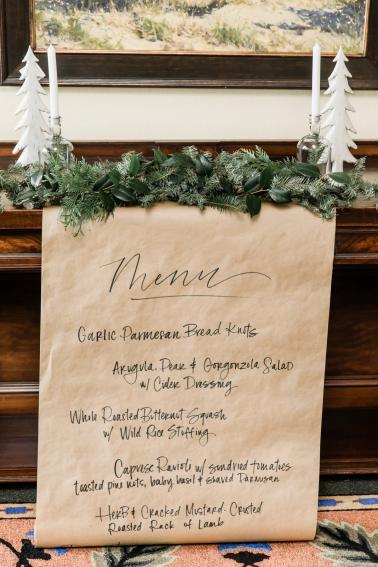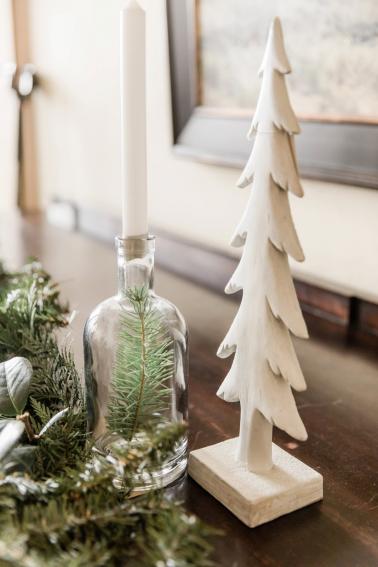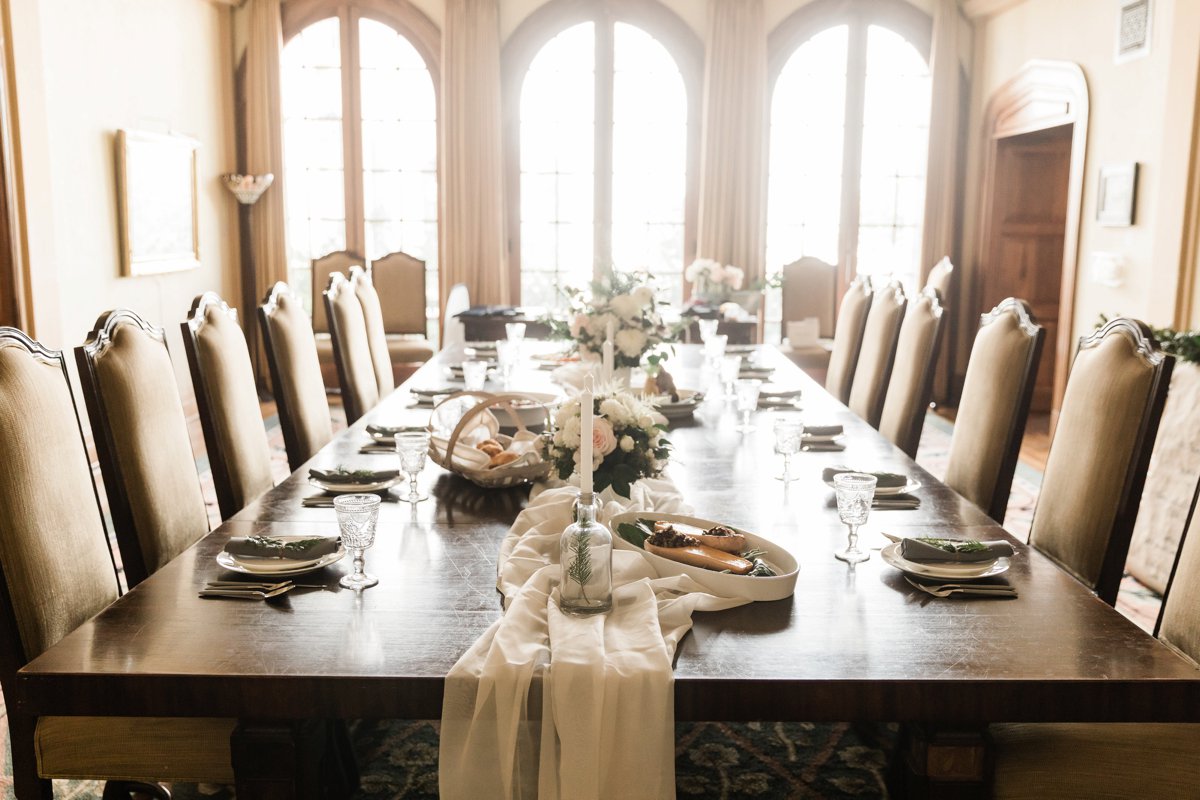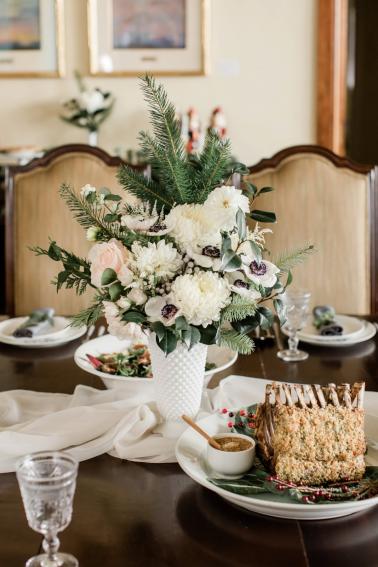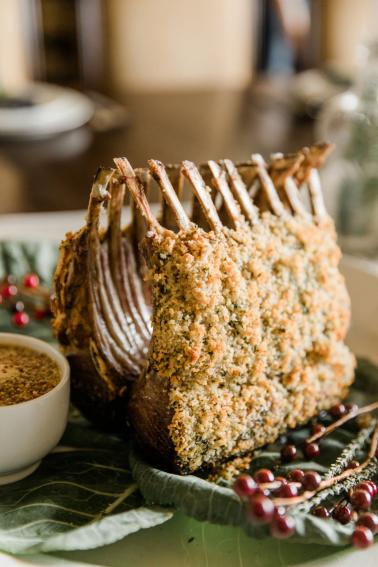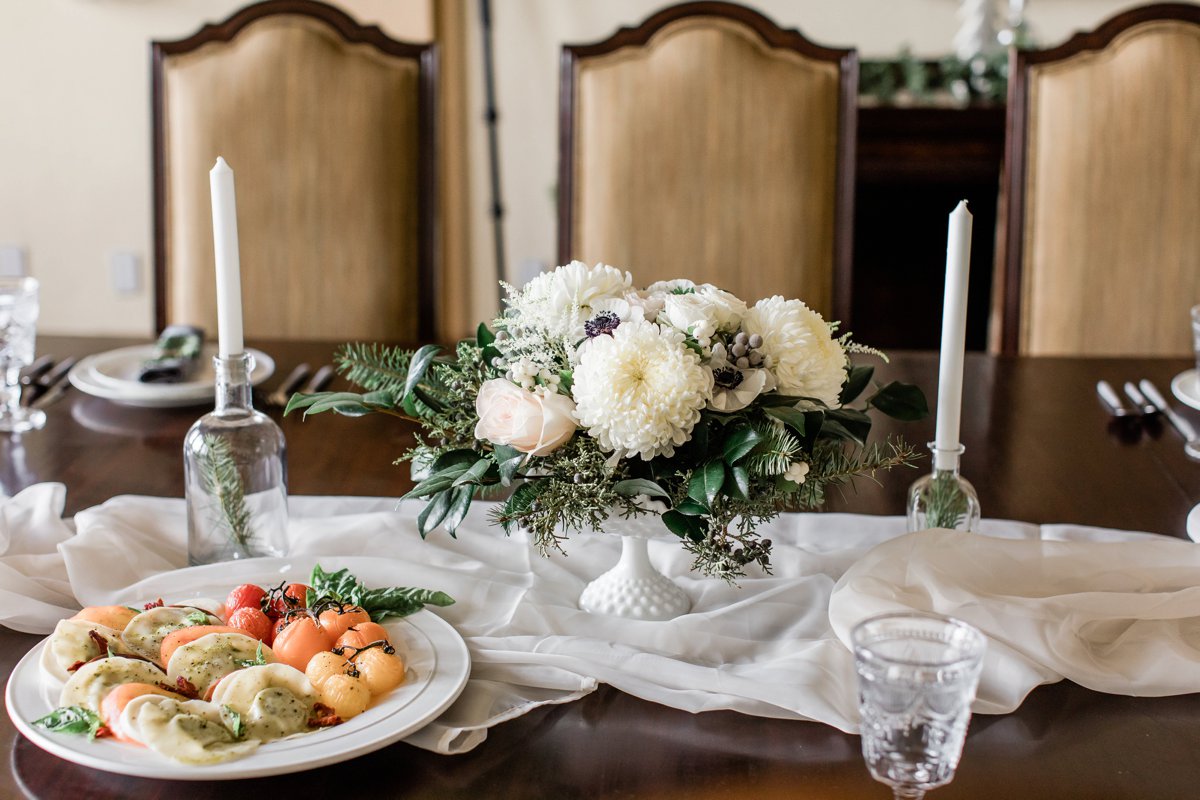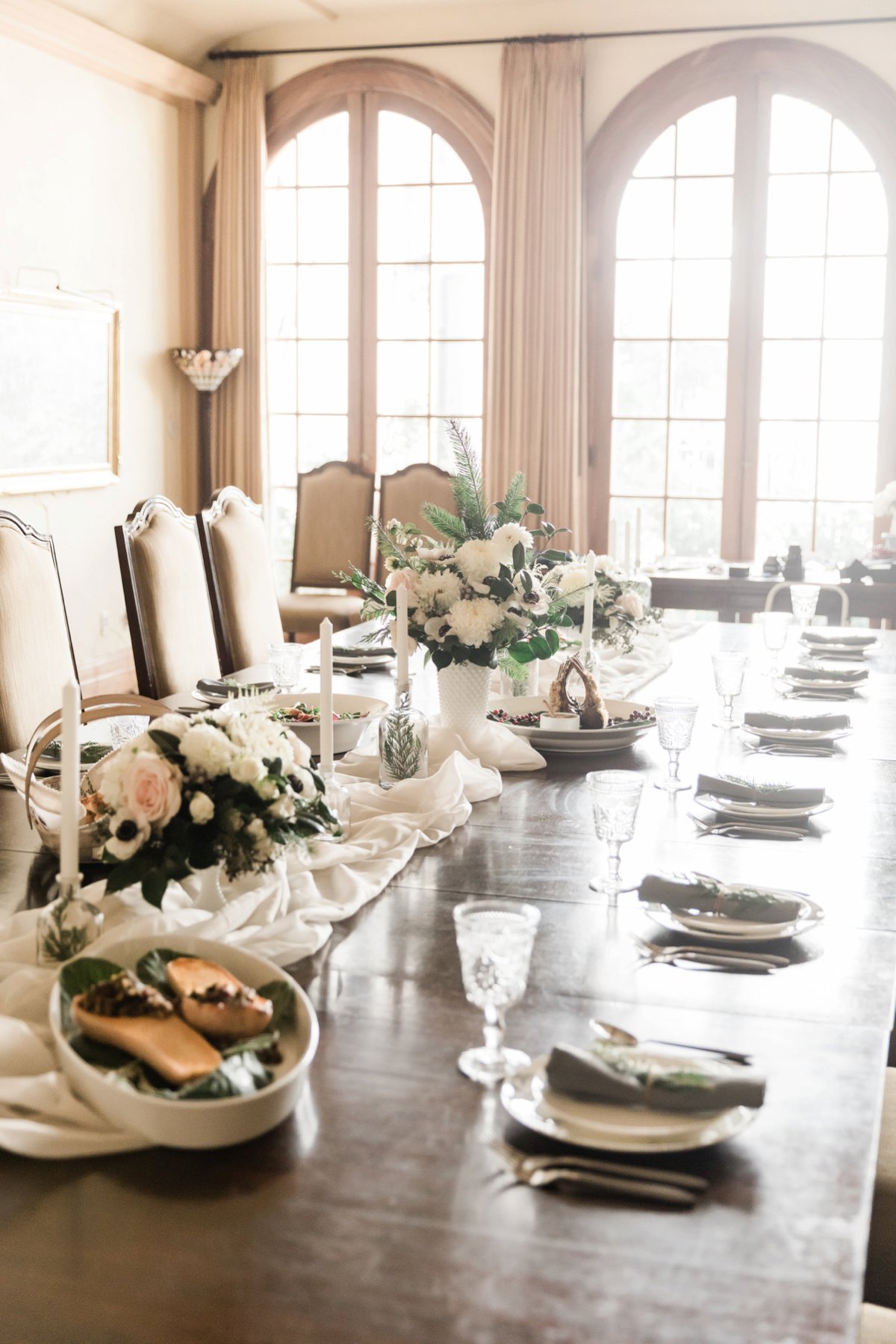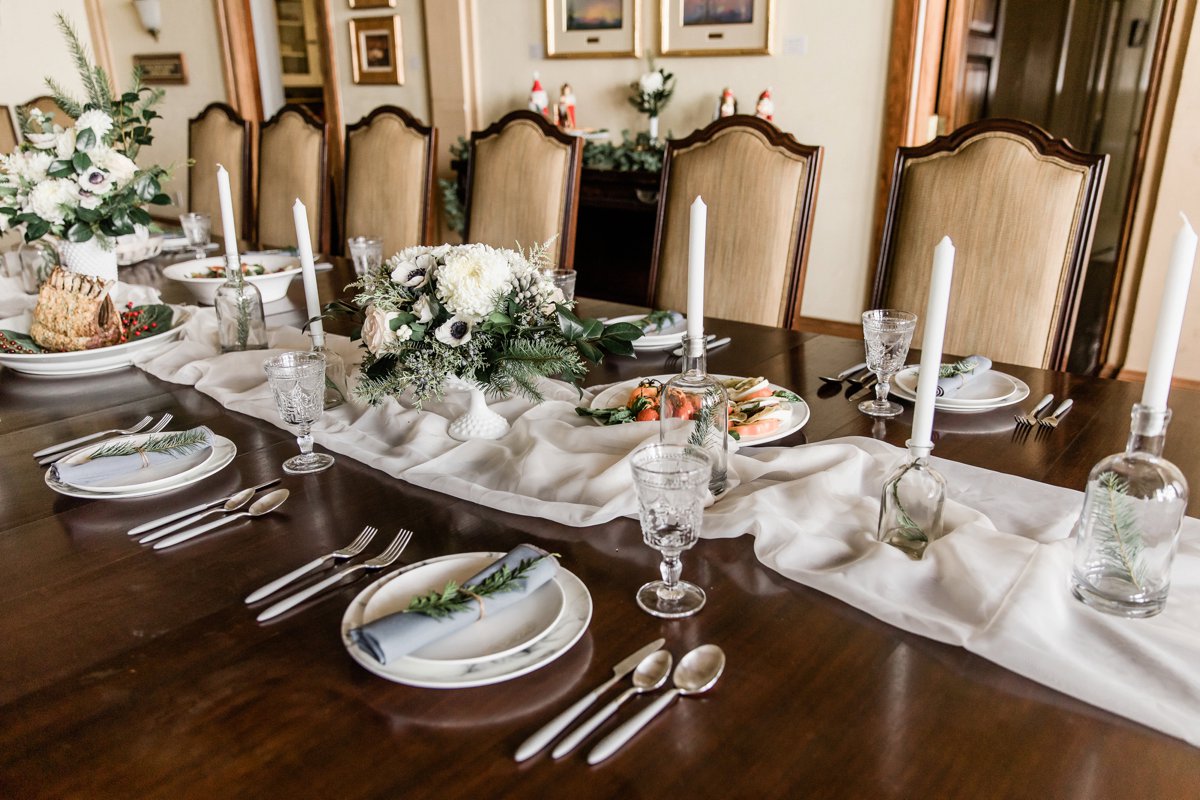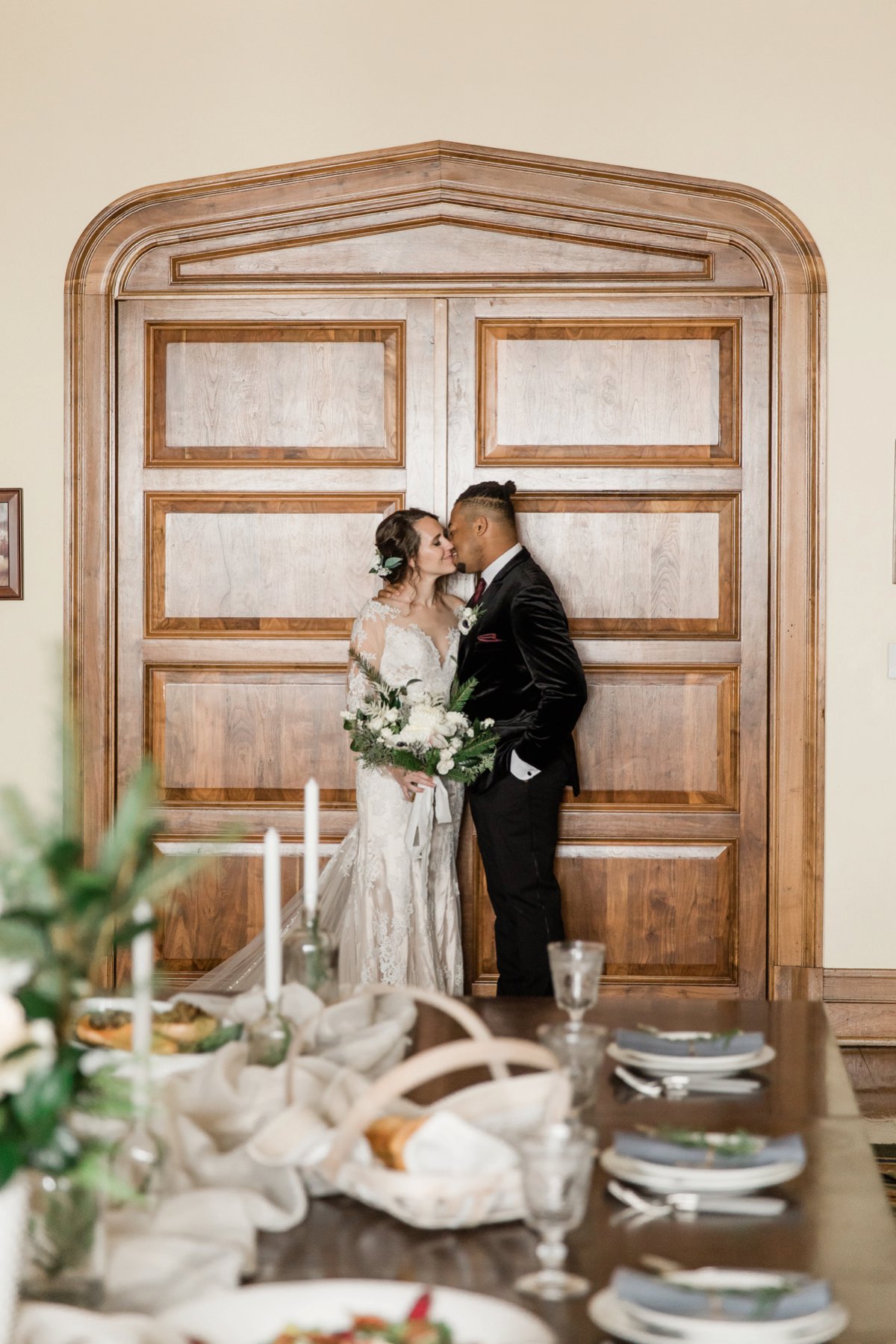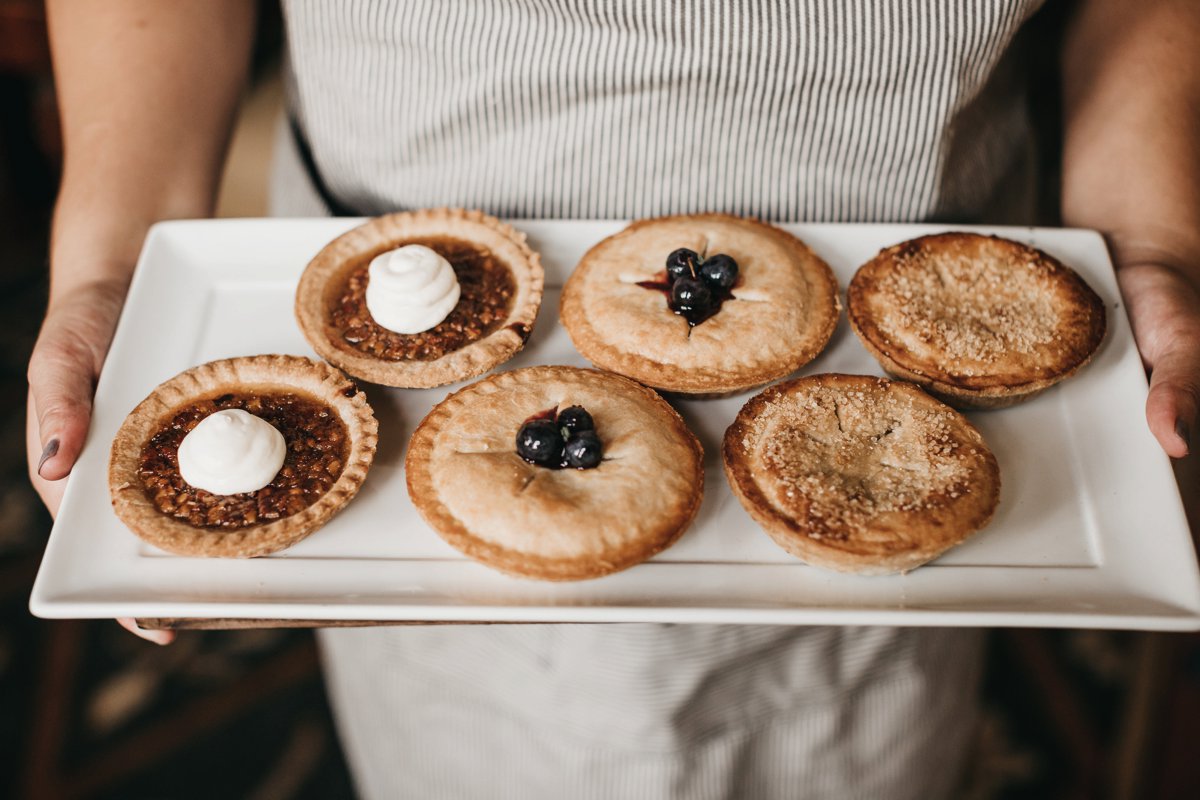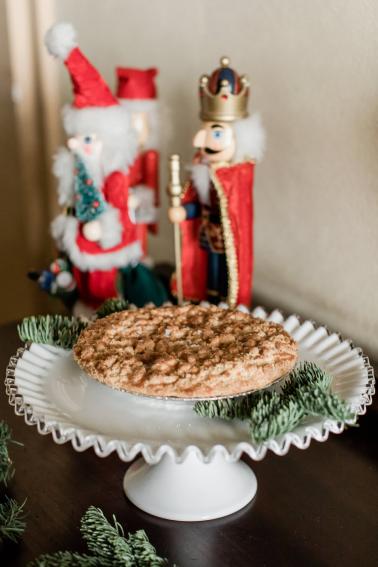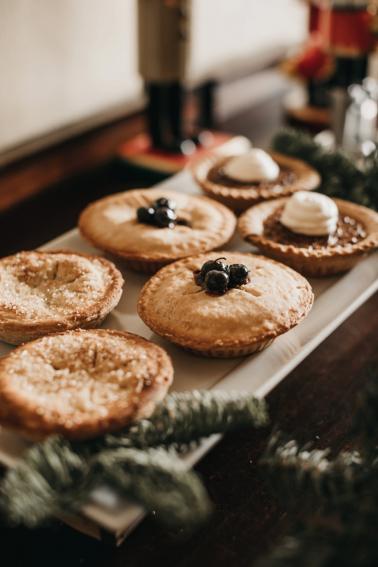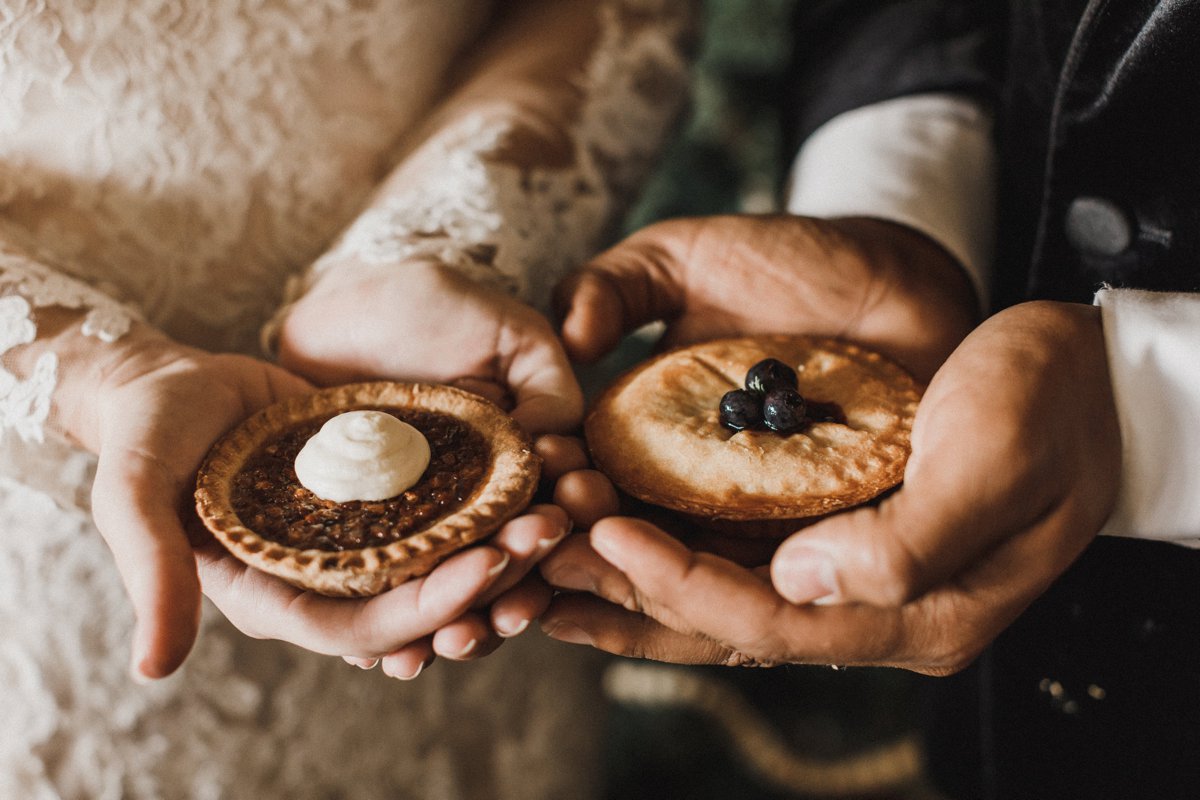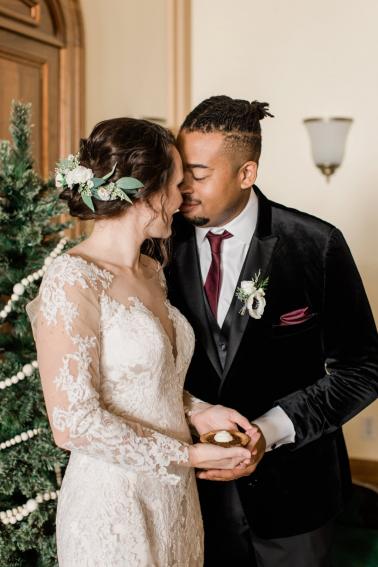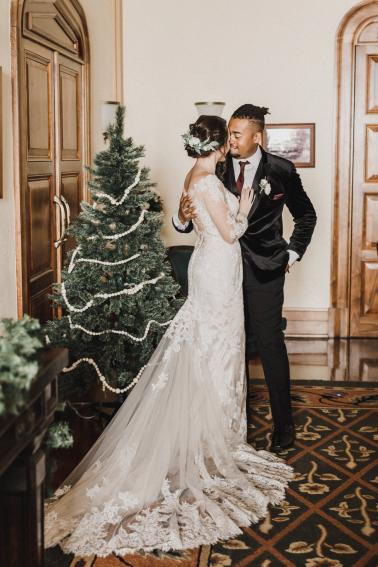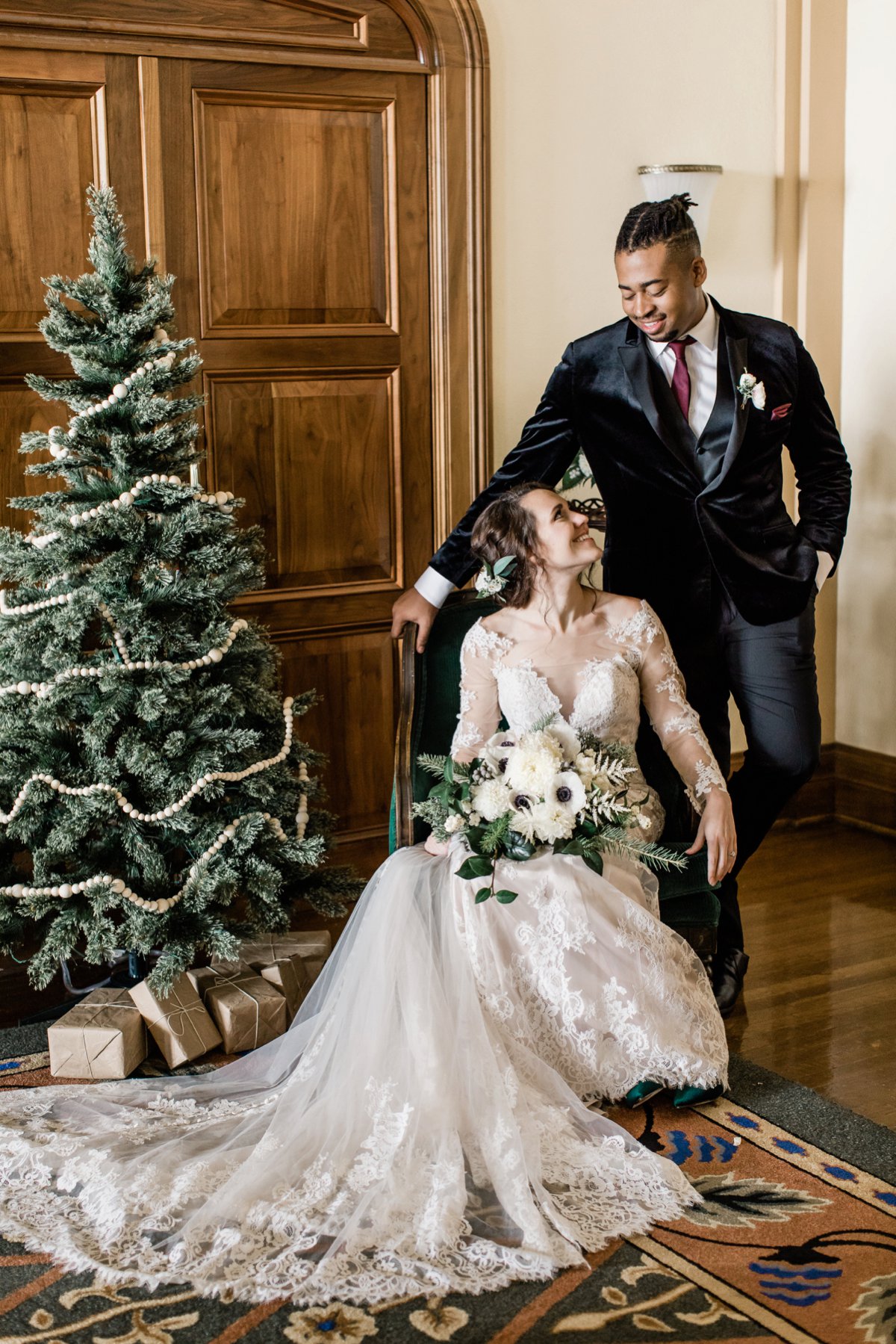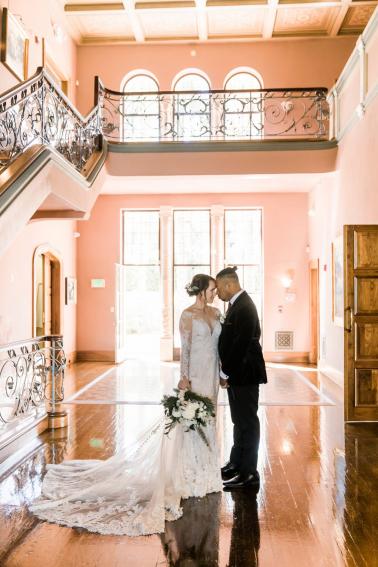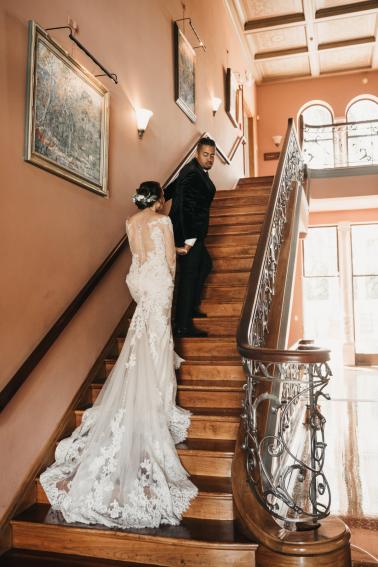 From Sarah of Kindred Weddings and Events:
Weddings can often become burdened with too much stuff – too many people, too many presents, too many decorations, too many florals. I wanted to strip all of that away and remind couples that they can "have it all" while having less. A simple, yet elegant elopement at a childhood home filled with tantalizing smells of home-cooked meals, the rustle of a present under the tree, and the idea that memories are made with people, not things.

I always thought it would be absolutely whimsical to get married on a holiday. The sheer joy of combining family traditions, as well as the memory of creating a new family, as two people are bonded together probably would make me burst from excitement. Christmas, in particular, is always full of traditions from reminiscing on memories from long ago to sharing in scrumptious dishes together. I knew if my family were to celebrate a wedding on Christmas Day that it would not be easily forgotten, but what would it really look like to celebrate such a family-centric life event on such a family-centric holiday?

I knew the soft, green, crisp look of pine would be at the core of this shoot. So many Christmas themed weddings focus on red, but I wanted to lean into more earth tones, focusing on the browns, greens, and whites. I wanted something that spoke to the classic bride who found familiarity in shared memories. For me, even just the smell of pine reminds me of the delight of Christmas morning gathered around our Christmas tree opening presents.

Since incorporating a more minimalistic approach to our lives this past year, I have been finding inspiration in negative space. What if there was more room for people to just be who they are at a wedding instead of having to show up and fill the gaps? Leaning into the idea of hygge and a Scandinavian decor ethos, I chose to keep all decor rather simplistic allowing the negative space to illuminate things we might not usually see.

The Maxwell House was the perfect choice with its historic charm, architectural beauty, and clean slate feeling. This project had two main points of focus, the first being a cozy dining table filled with delicacies fresh from the kitchen. Featuring a sizzling rack of lamb and the most flavorful garlic bread knots that kept your mouth watering for days, Tastebuds Catering really hit it out of the park. I knew showing a real family Christmas dinner was crucial to this concept, and they really made it feel like there was a family waiting just around the corner ready for grandma to yell, ?Dinner is ready!?.

The second focus of the shoot was our ceremony site, featuring a vintage mantle from Provenance Rentals adorned with Christmas wreaths, wooden bead garland, and fresh florals. The ceremony was accentuated by weathered vineyard chairs and benches to create an intimate seating arrangement for a group of approximately 25. By focusing on textures found in the wood grain and pine branches, the shoot felt like the perfect blend of earth and soul.
Vendors who made it all happen…
Photography & Videography: Lace and Lapel Photography // Planning + Design: Kindred Weddings and Events // Venue: The Maxwell House // Floral Designer: Sibyl Sophia Floral Design // Catering & Desserts: Tastebuds Catering // Rentals: Town and Country Event Rentals // Invitations: Roseville Designs // Calligraphy: Calligraphy Nerd // Hair & Makeup Artist: Emily Lynn & Co // Wedding Gown Designer: Allure Bridals // Bridal Boutique: Lili Bridals // Bridal Shoes: Forever 21 // Rings: MiaDonna & Co // Menswear: Stitch and Tie // Vintage Rentals: Provenance Rentals // Bridal Hair Comb: Love Sparkle Pretty // Rentals: MTB Event Rentals
The following two tabs change content below.
Lauren Grove is the editor and owner of Every Last Detail. A clueless bride-turned-wedding planner, Lauren uses her experiences and knowledge to educate and inspire brides all over the world.