In the past couple of weeks I've had several brides ask me for ideas on bridesmaid gifts. There are a lot of options to choose from, you just have to be aware of them!
You can go the traditional route and get your bridesmaids jewelery to match their dresses. However, you might want your bridesmaids' gifts to be something that they can use all the time! In this case, personality is the key to deciding on a gift for your bridesmaids. You can get each of your bridesmaids a gift suited to her personality that she will love. A good way to decide on bridesmaids' gifts is to ask yourself if it's something that YOU would want to have. If it's not, don't give it to your bridesmaids!
I've found a couple of things in my daily internet travels that would be great bridesmaid gifts…maybe even mother of the bride gifts too!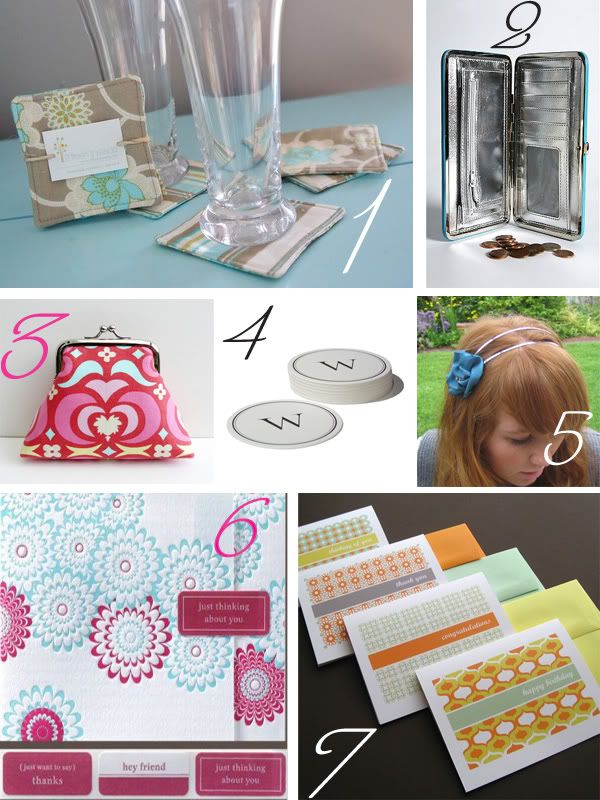 If you have several bridesmaids, your gift selections may be a bit more limited. I would suggest finding a gift that is on sale and buying everyone the same thing, or something similar. Write a note for each bridesmaid, attach it with her gift, and you'll have the same personal touch as a "personality matched" gift. [I had nine bridesmaids, so this is what I had to do. I found some great bags and other gifts on the American Bridal website- in the clearance section of course. Even though everyone received similar gifts, each gift had some sort of special personalization.]
Are there any other unique bridesmaid gifts that you've found? I'd love to hear more ideas!
The following two tabs change content below.
Lauren Grove is the editor and owner of Every Last Detail. A clueless bride-turned-wedding planner, Lauren uses her experiences and knowledge to educate and inspire brides all over the world.