The details of Meaghan and Nick's intimate barn wedding at the historic Rural Hill are the perfect example of a bride and groom weaving their personalities into their wedding day. The use of growlers that this couple collected throughout their engagement as a key inspiration for their centerpiece design was not only clever, but was a perfect way for guests to see bits of their story as they celebrated such a special day together. Social 10 Events played a key role in crafting a day that was relaxed, joy-filled, and perfectly unique to this couple, and Samantha Laffoon Photography captured such love and excitement that filled the day.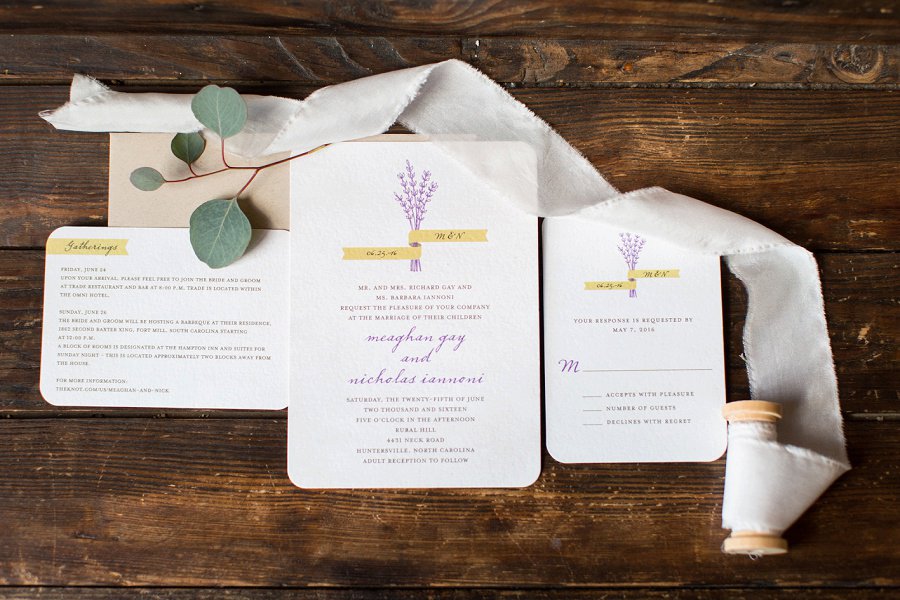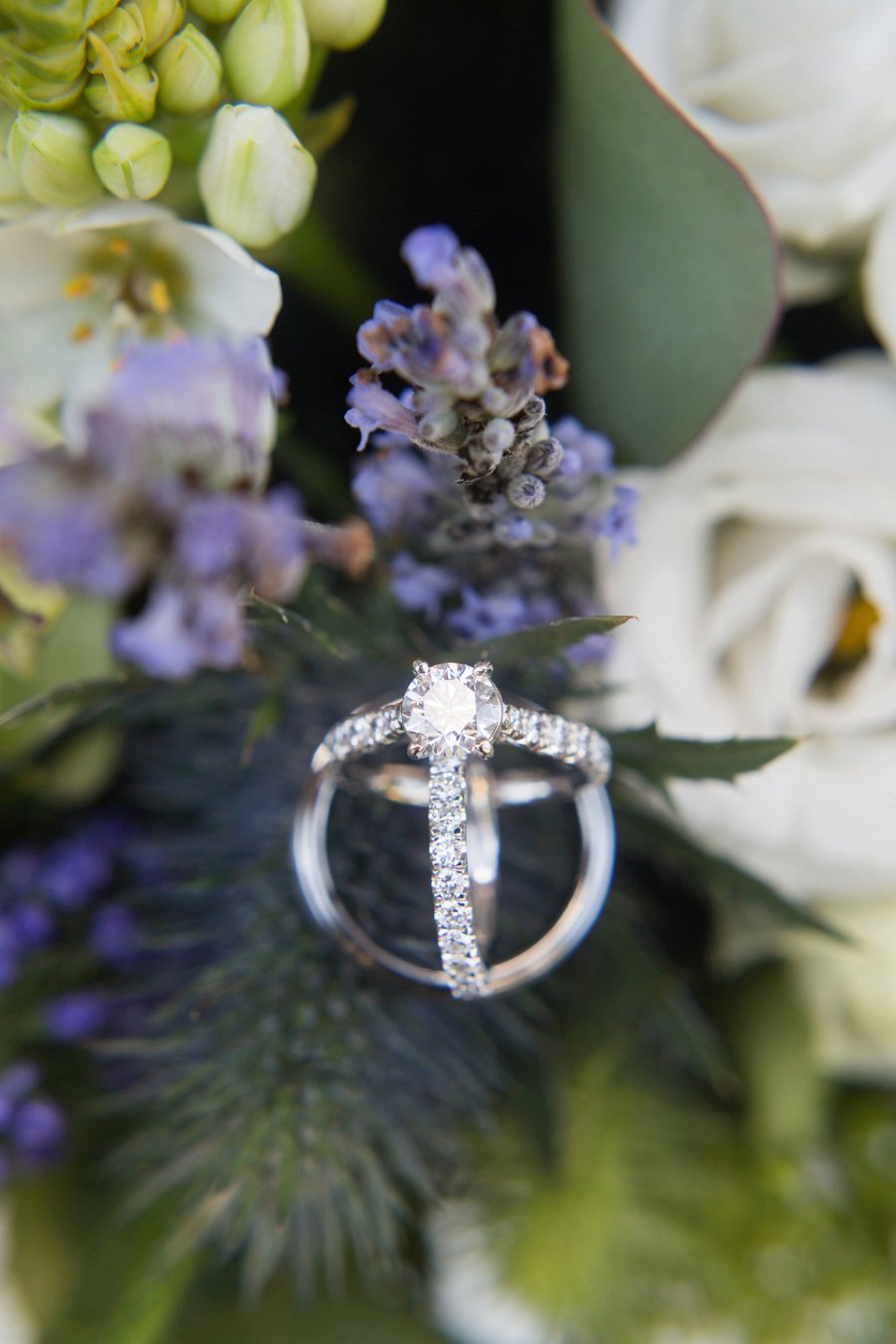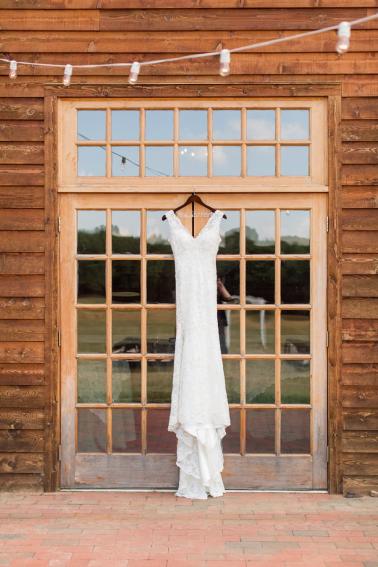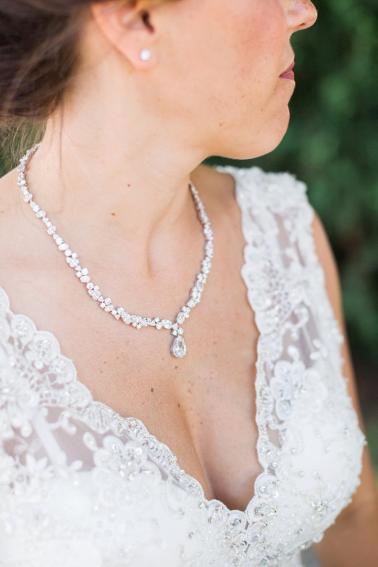 What (or who) helped you most in your planning process and/or on your wedding day?
I'd have to say that Mandi Boyle from Social 10 Events, our wedding planner, was the one that helped us the most during the planning process & on our wedding day.  She truly made the planning process enjoyable and took care of EVERYTHING the day of our wedding.  We had no anxiety or worries on our wedding day because she really handled everything and didn't bother us at all if things didn't go according to plan–she simply took care of it.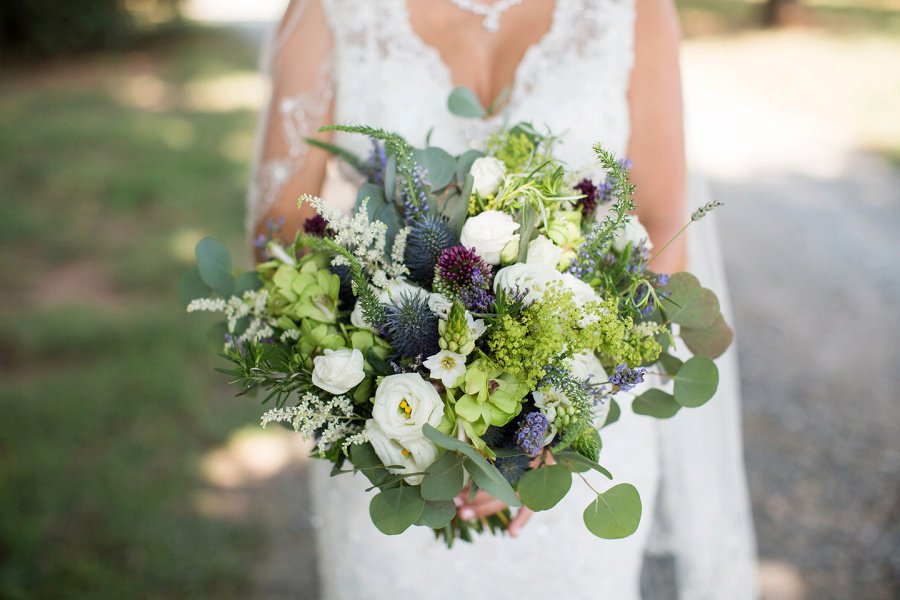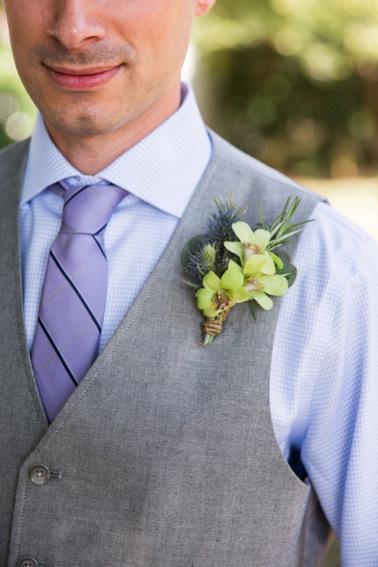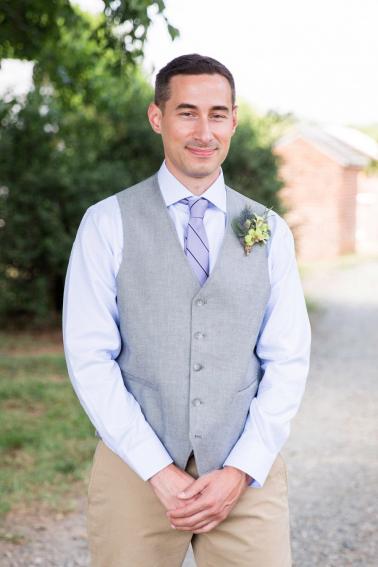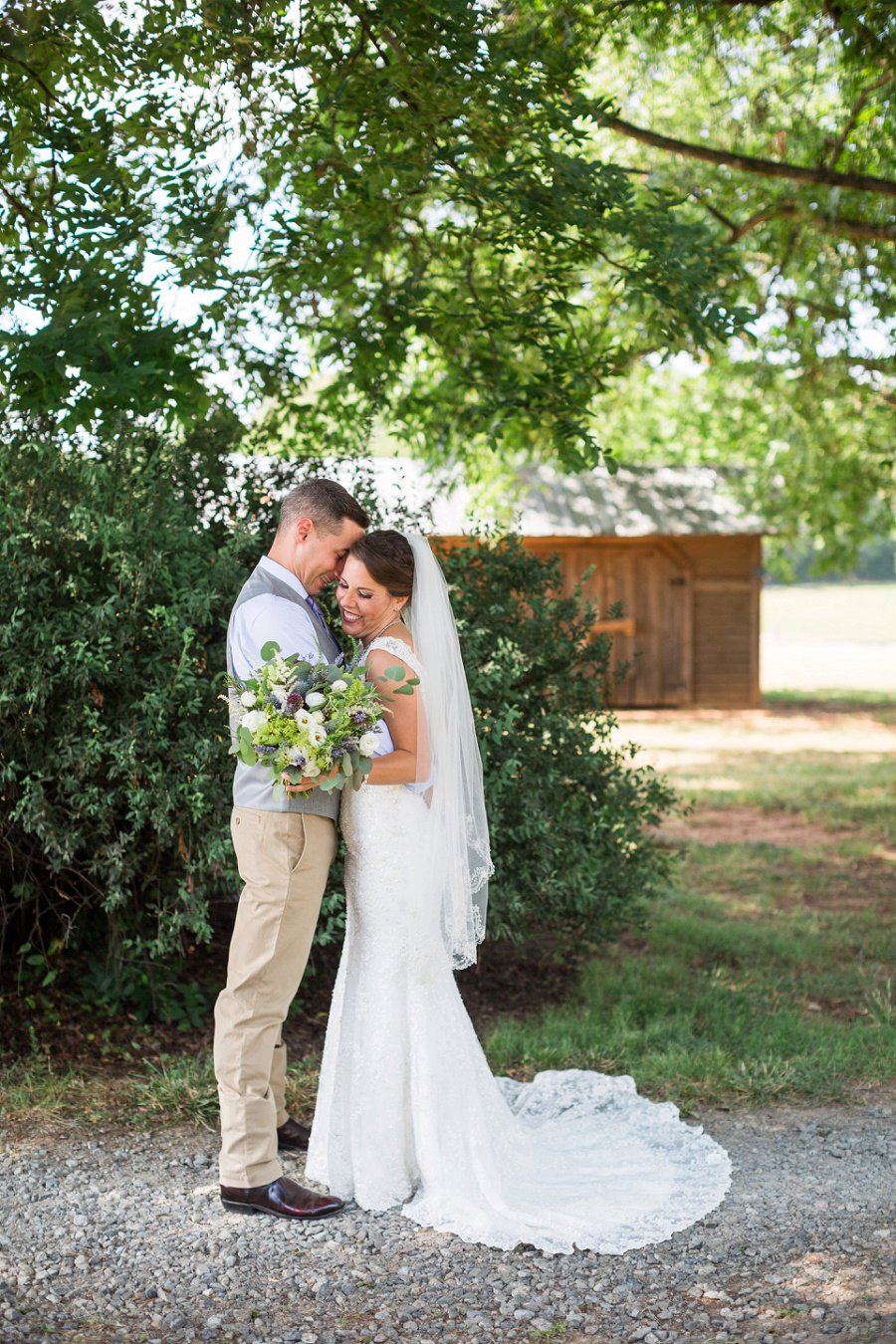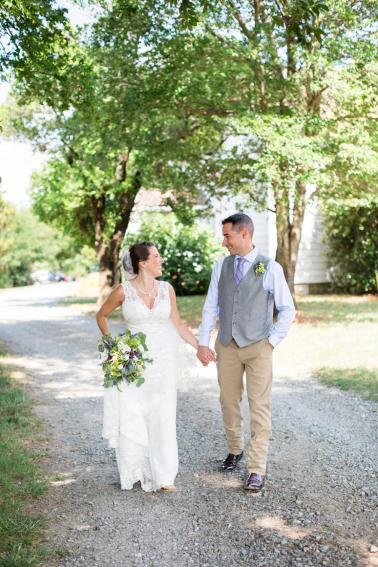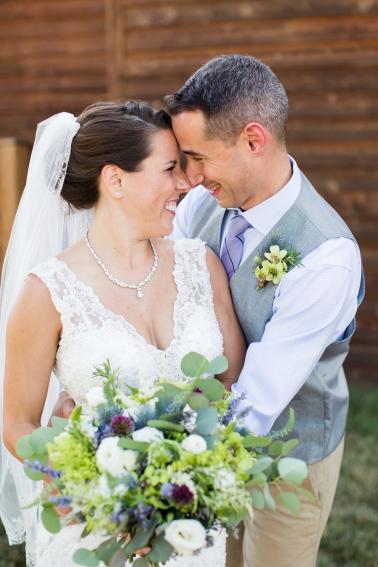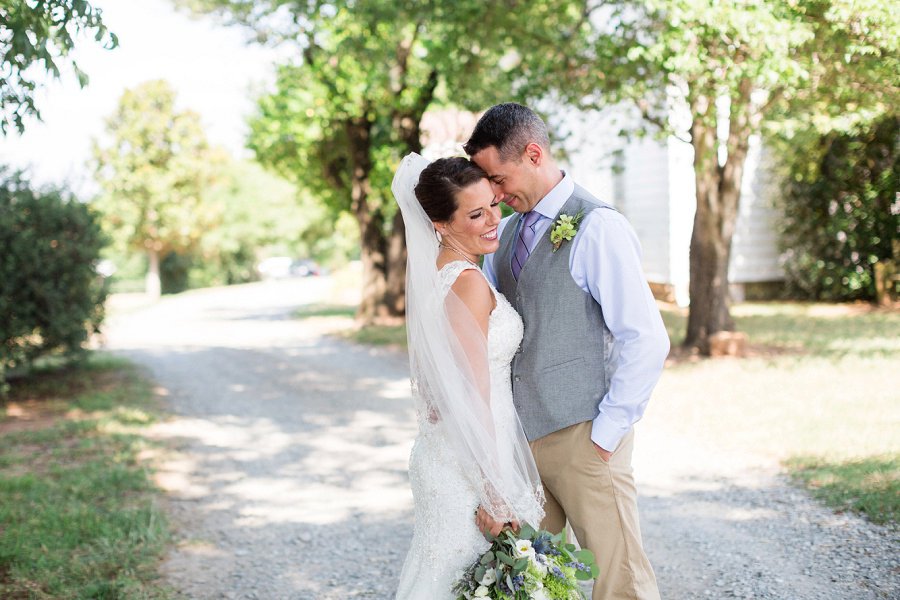 What was the most important thing to you when deciding who to work with for your wedding?
The most important thing when deciding who to work with was that we felt a connection to them and that they were easy to communicate with regarding any questions/concerns we had.  Immediately after meeting with each vendor/person, my husband and I just knew whether we wanted to work with them or not just based on the conversation we just had.  We also relied on Mandi's recommendations, as well as the other vendors we picked up along the way (such as Samantha Laffoon, our photographer, and Troy Adams, our DJ).  We figured they are in the business and have connections.  They've worked with the vendors multiple times and knew who we could trust and also get along with. Overall, we were so so pleased with everyone that we chose!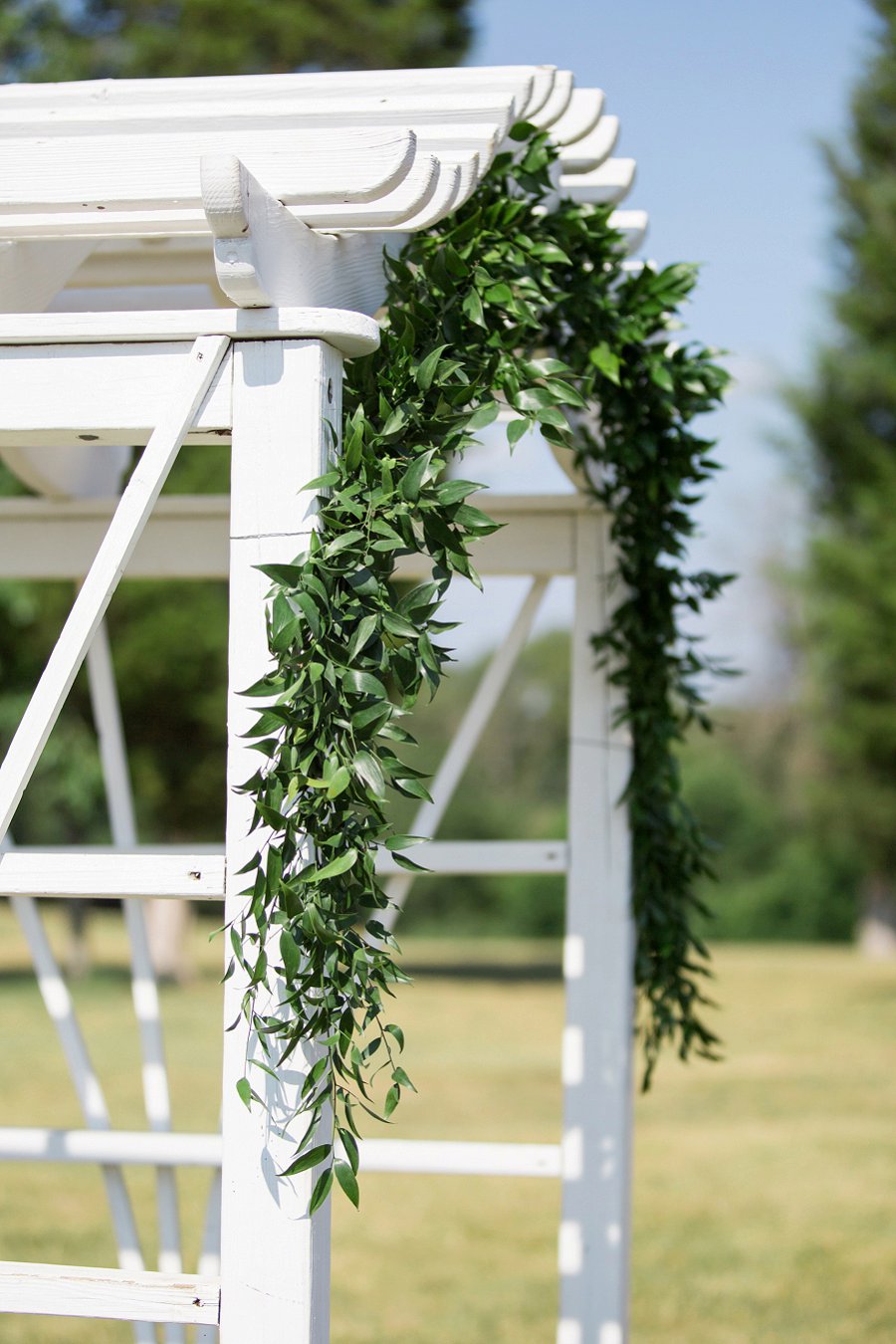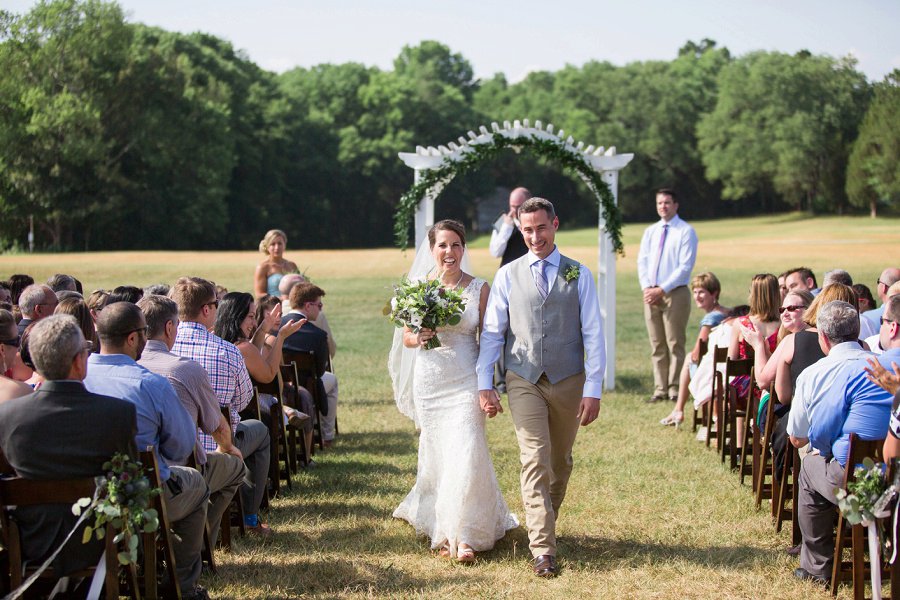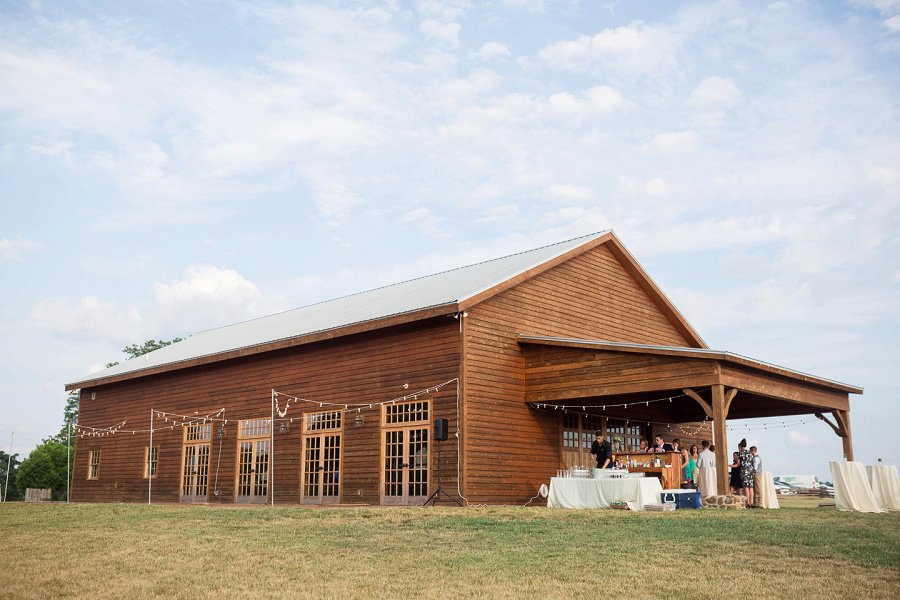 What was your inspiration for your wedding details and/or design?
That's difficult to answer because I'm not very good at putting this into words, but we wanted our wedding to feel like a rustic southern wedding, with some elegant touches (like the lace tablecloths) and some rugged/manly touches as well.  Mandi called it Rustic Chic/Elegant :)  We also incorporated various details that had meaning to us.  For example, we love trying different craft beers, so we incorporated growlers into our centerpieces.  My husband also bought an orchid plant for Valentine's day one year (which we've managed to keep alive somehow!) and so we ensured that was included in his boutonniere and my bouquet. We also use the scents of rosemary and lavender throughout our home, so we incorporated those into our florals.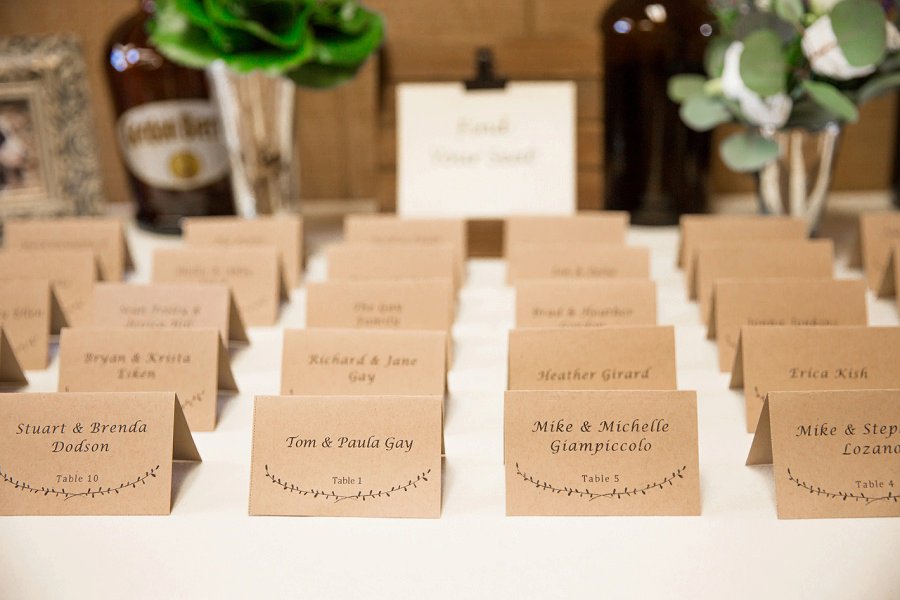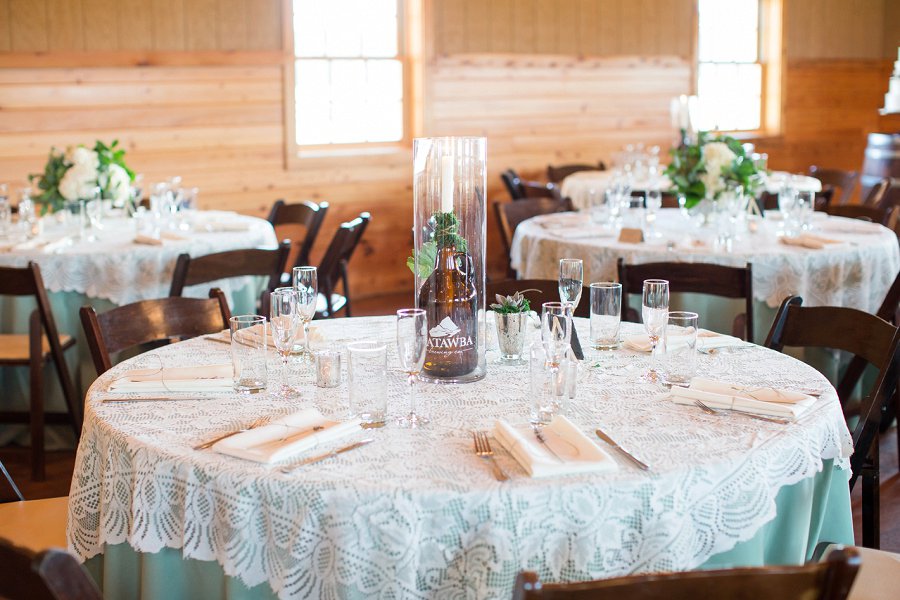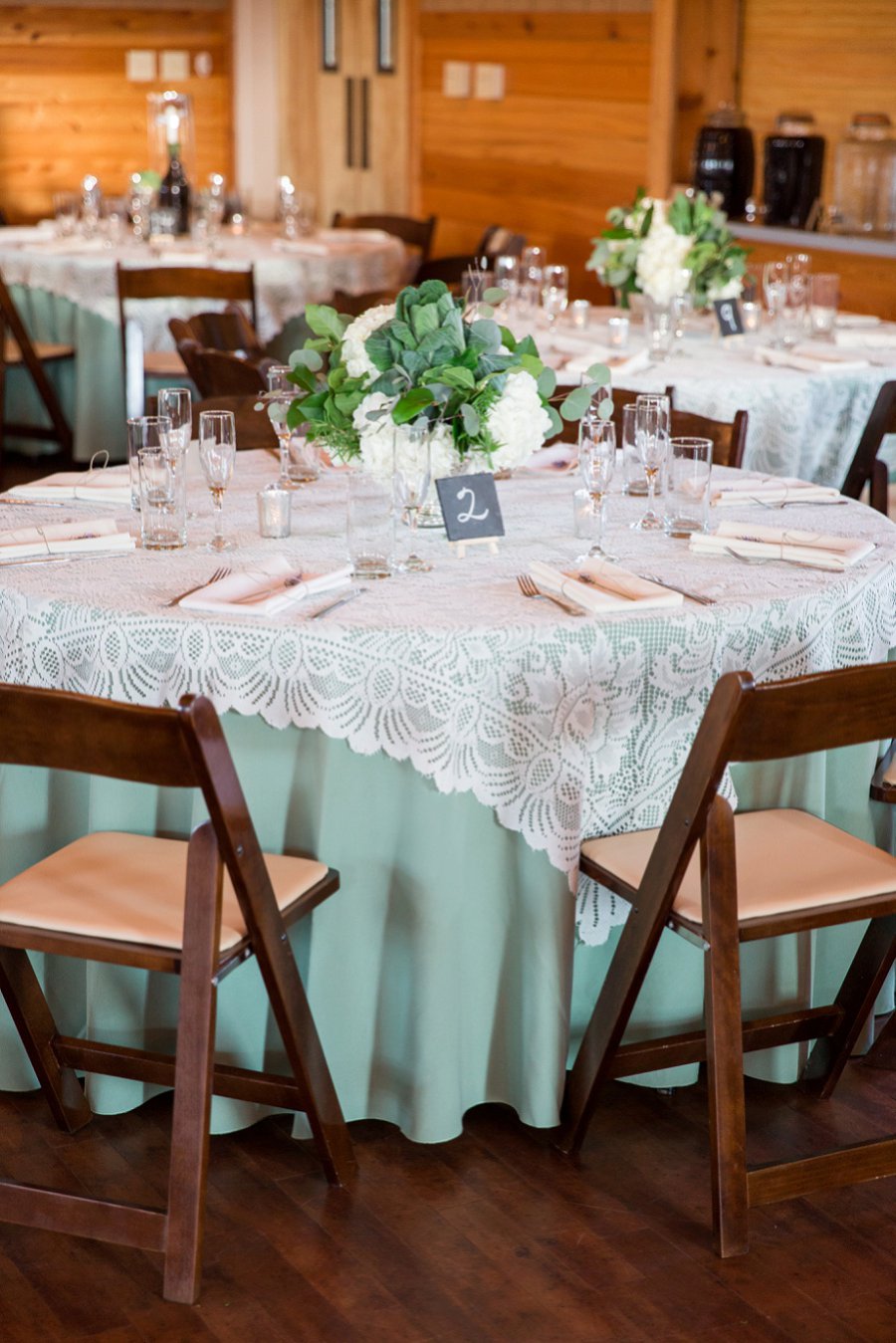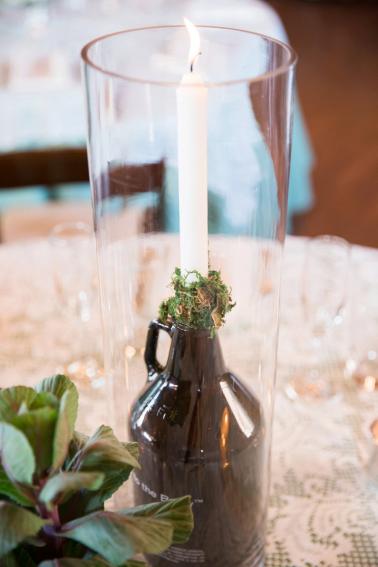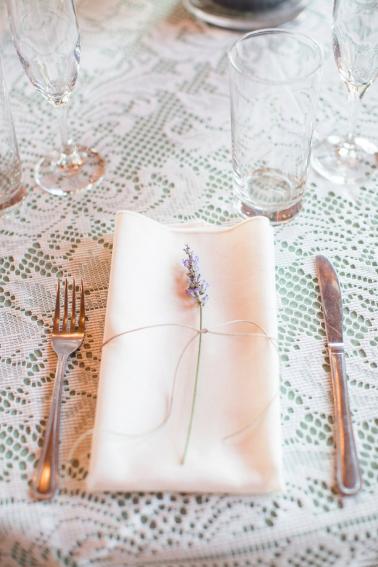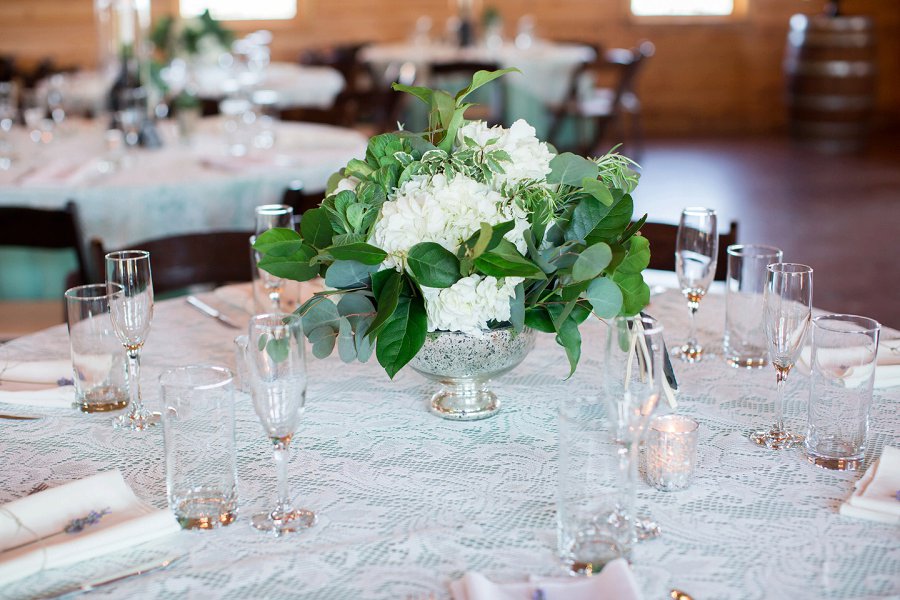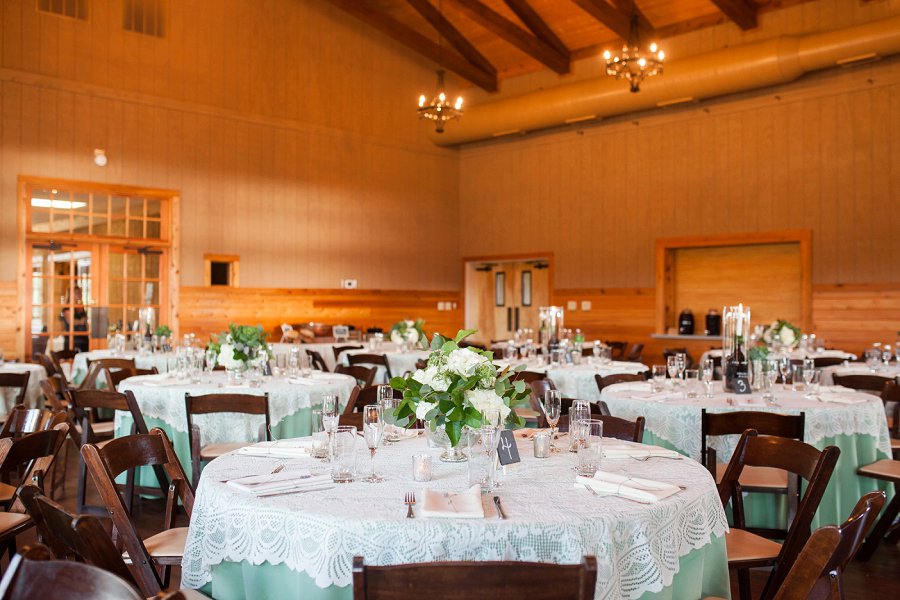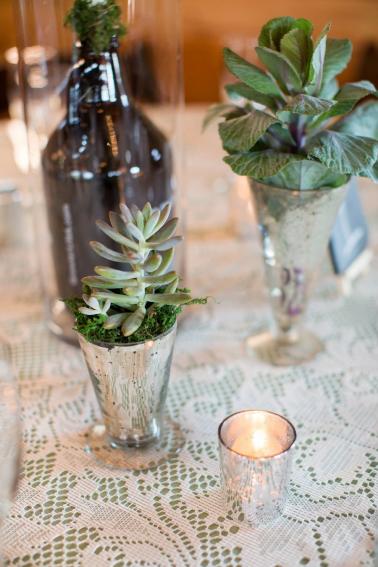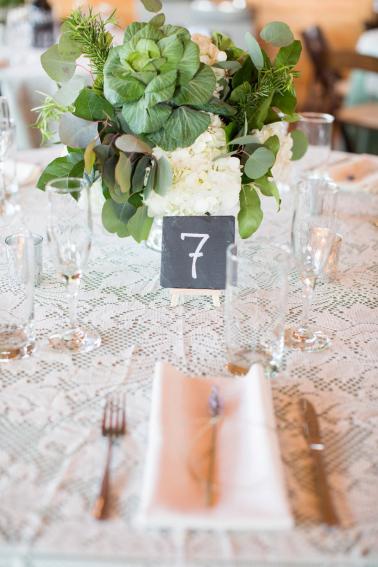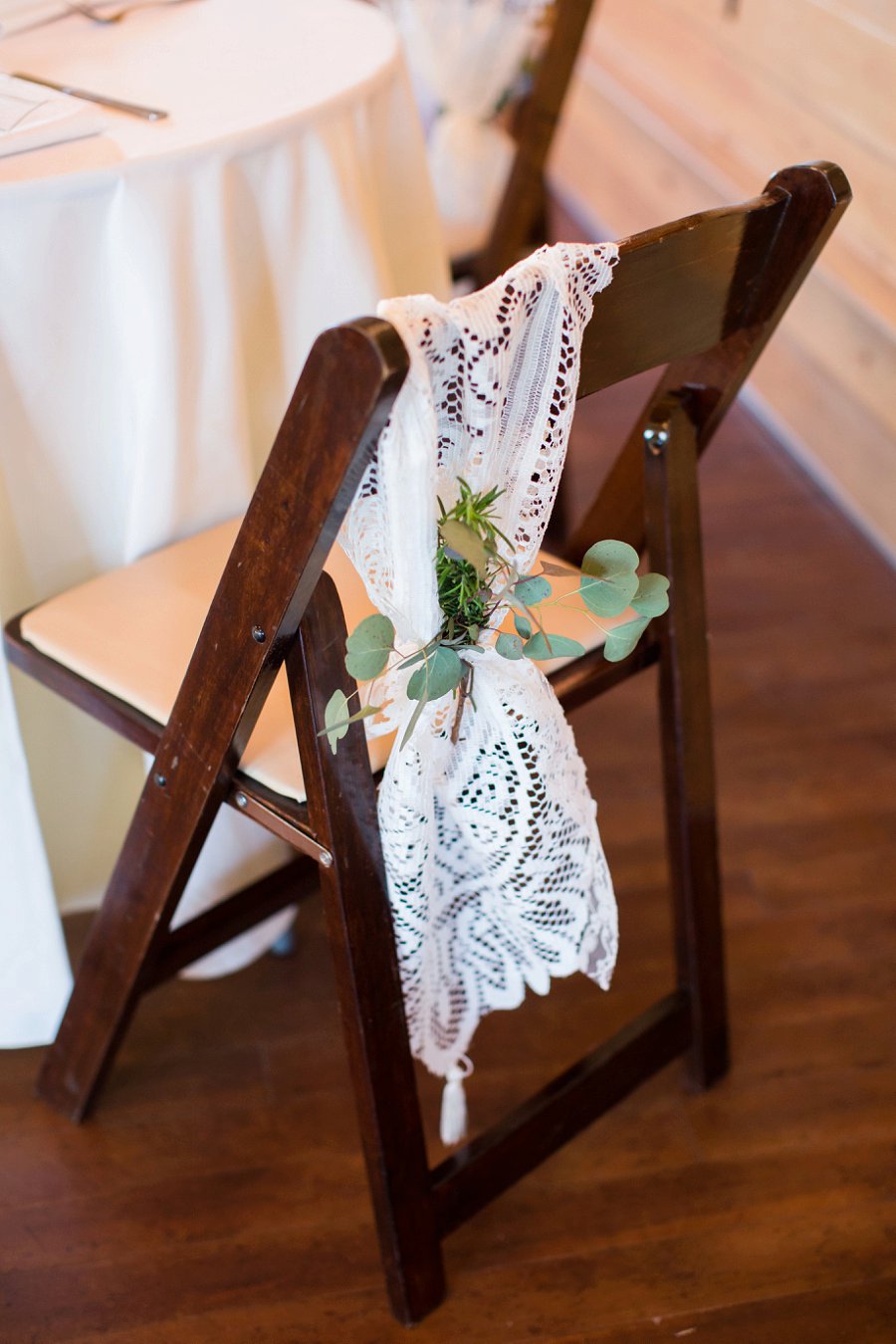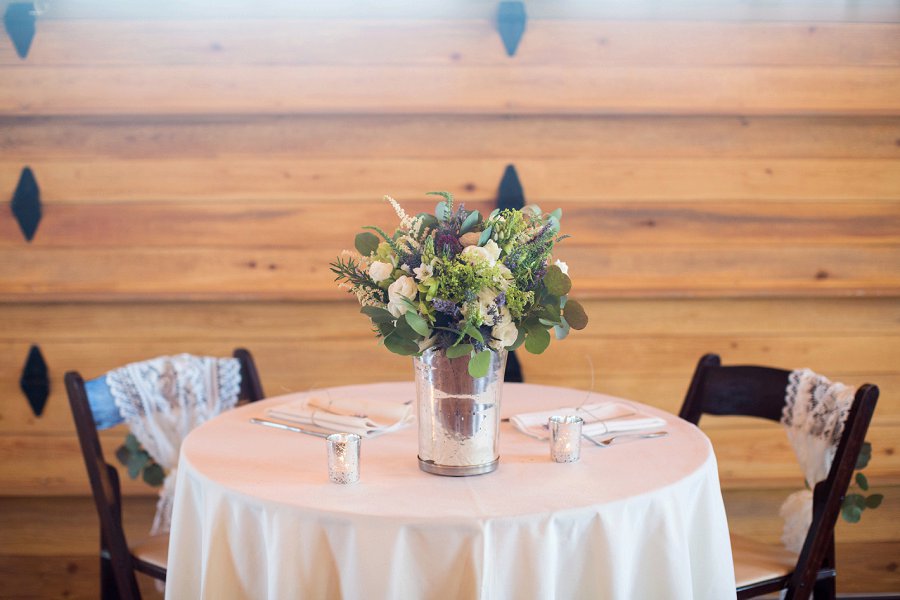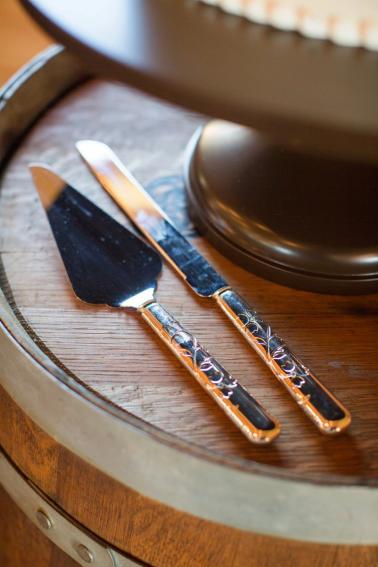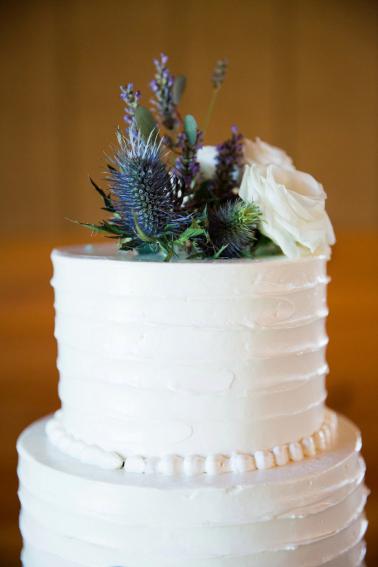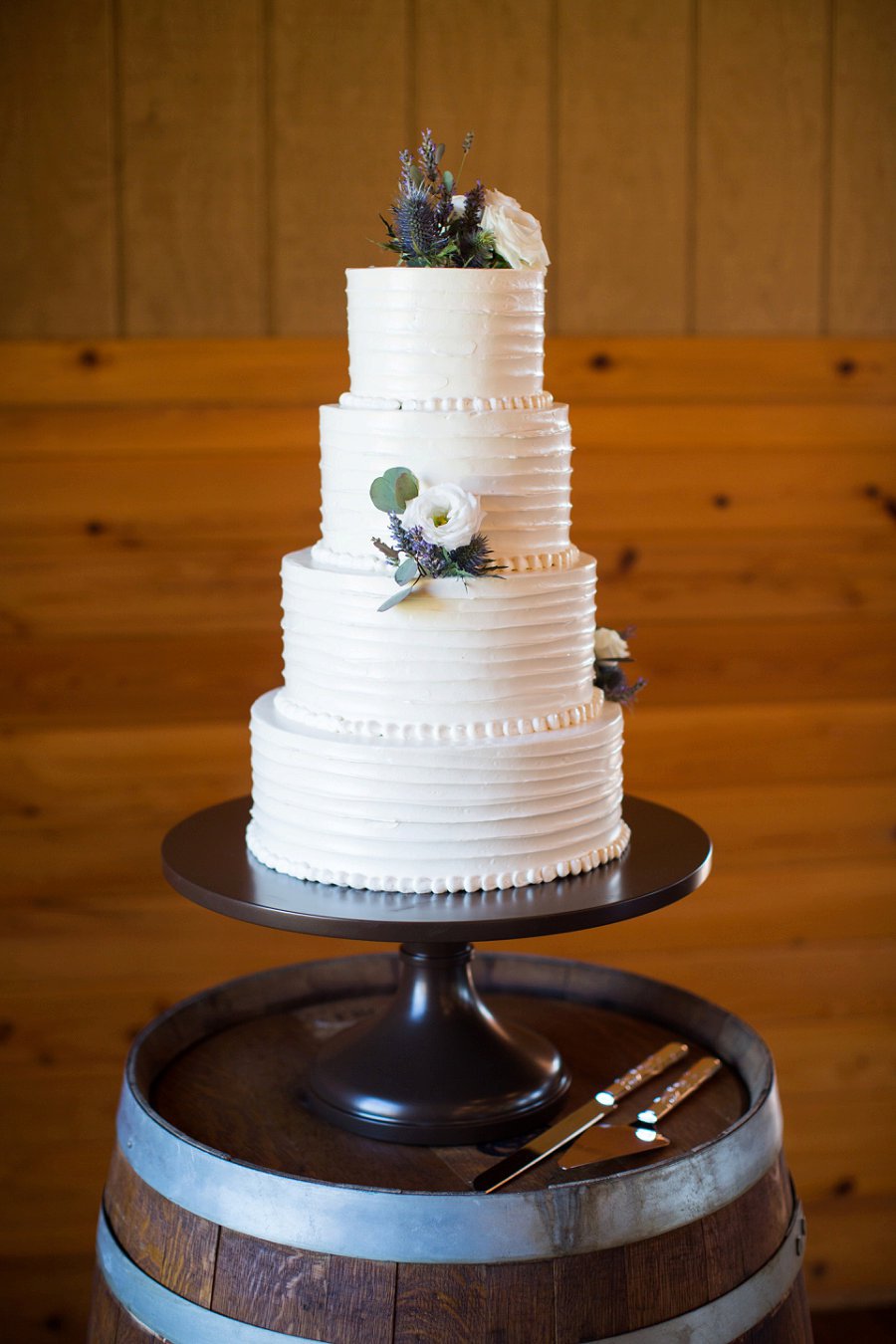 What was your favorite thing about your wedding?
There were SO many favorite things that it's so difficult to choose just 1!  I was able to narrow it down to 3 though. First, obviously walking down the aisle and seeing my future husband.  In that moment when we exchanged vows, I can't put into words the happiness and love we felt for one another and from our surrounding friends and family.  Second, I loved entering into our reception area when announced as husband and wife.  Mandi, our planner, approached us right beforehand, asking if we wanted her to open the barn door (since it would go up like a garage door) after we were announced.  We didn't plan on this, but it was so cool, everyone was talking about it, and we have such great pictures from it (thanks Samantha!!).  Finally, a favorite moment was after our DJ played our last song and our friends and family chanted "One More Song, One More Song!"  This solidified that our DJ was amazing at getting everyone to dance throughout the night, everyone had such a great time, and no one wanted the night to end.  That made our night!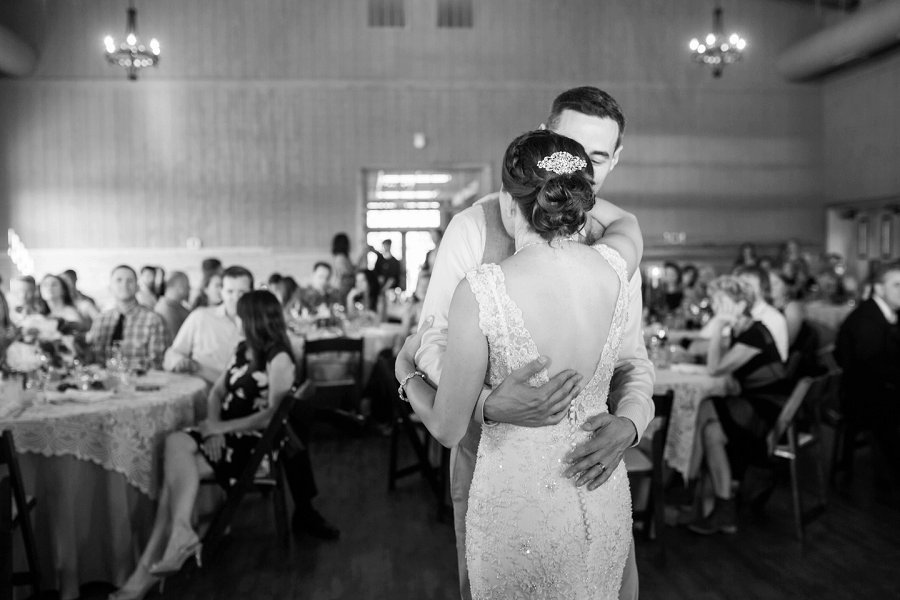 What is your best piece of advice for other brides?
My best piece of advice would be to really ensure that you are incorporating pieces of your relationship into your details.  It's so easy to get caught up into every part/detail of the planning, being swayed by what is traditional or expected.  The things you remember from your wedding and that will mean the most are the moments and details that you took from your everyday life and your experiences with your future husband.  Also, just have fun that day and soak it all in! It's incredible to look out on the dance floor and see all of your friends and family in one location, dancing and having fun.  We've never felt so loved and supported.
From Mandi of Social 10 Events:
Meaghan and Nick are two of the most laid back, fun loving people I've had the pleasure of working with. When we first started the design process we chatted about things that were special to them as a couple and certain elements they were drawn to. After our initial conversation I quickly came to the conclusion that this wedding needed to include farm to table cuisine, organic florals and one thing they hold dear, craft beer. We decided on a palette of lavender and sage tones while pulling some non-traditional stems into their floral like kale and cabbage. Meaghan and Nick also spent their engagement brewery hopping to collect growlers for our beer inspired centerpieces. Their laid back atmosphere truly set the scene for one big party.
Don't you just love how beautifully their story played out through their design in such a subtle way? The use of kale and cabbage in the bouquet was so unique and unexpected, but it meshed so well with the details of their day. I love this last piece of advice that Meaghan gave to other brides. Have you thought of how you might incorporate your story in the details of your wedding day?
VENDORS WHO MADE IT ALL HAPPEN…
Photographer:  Samantha Laffoon Photography // Cake Designer: Cake Expressions // Makeup Artist: Cali Stott Artistry // DJ: Carolina DJ Professionals // Floral Designer: Lily Greenthumb's Floral Artistry // Caterer: Roots Catering // Reception Venue: Rural Hill // Event Planner: Social 10 Events // Invitation Designer: Wedding Paper Divas
The following two tabs change content below.
Lauren Grove is the editor and owner of Every Last Detail. A clueless bride-turned-wedding planner, Lauren uses her experiences and knowledge to educate and inspire brides all over the world.