Happy Monday everyone! This lavender and white wedding I have for you all today is filled with some absolutely amazing chalkboard details created by Chalk Shop! Captured by Andi Mans Photography & Design, this beautiful wedding is sure to provide you with tons of inspiration!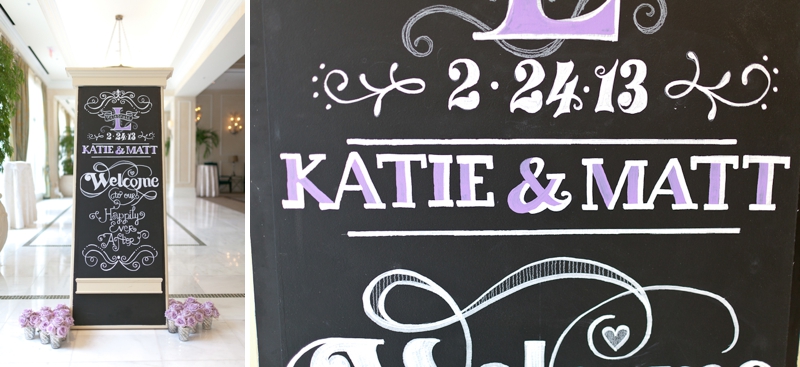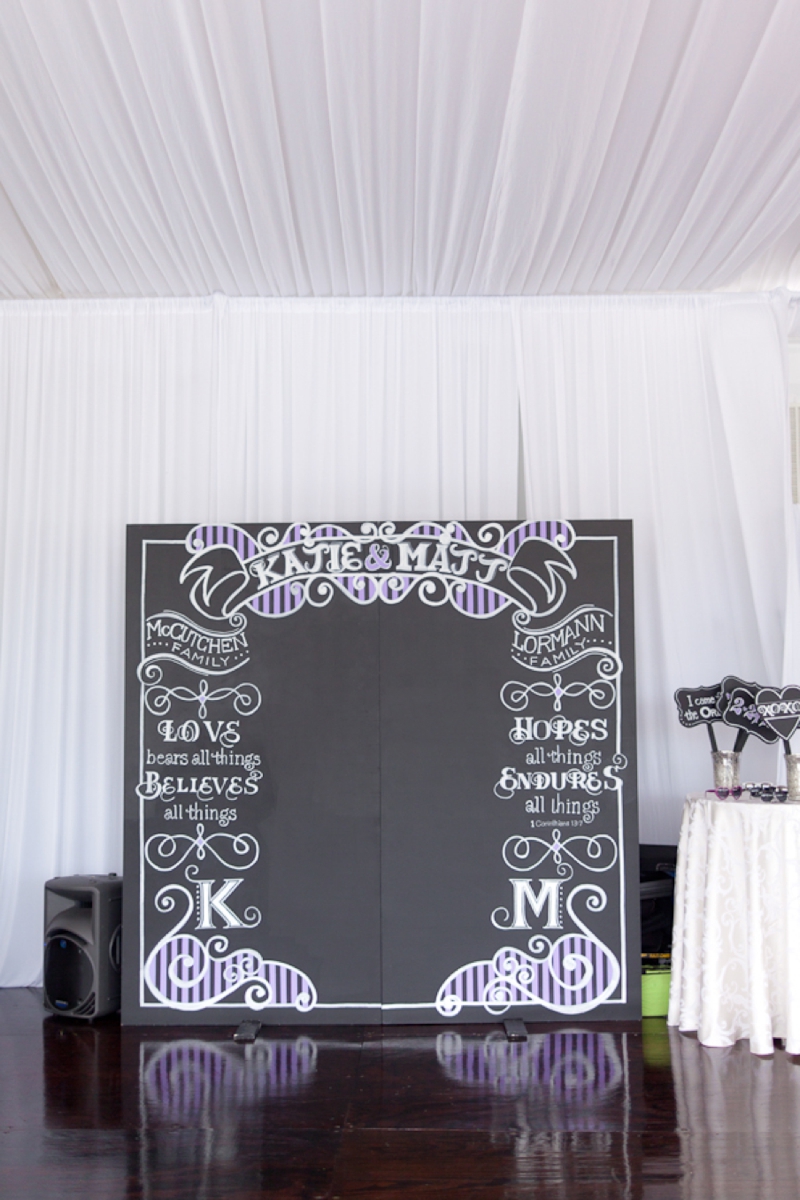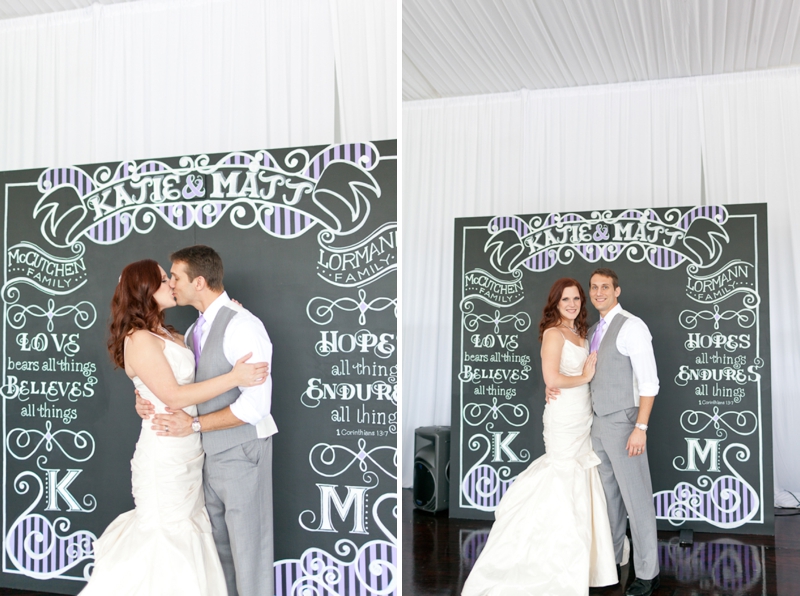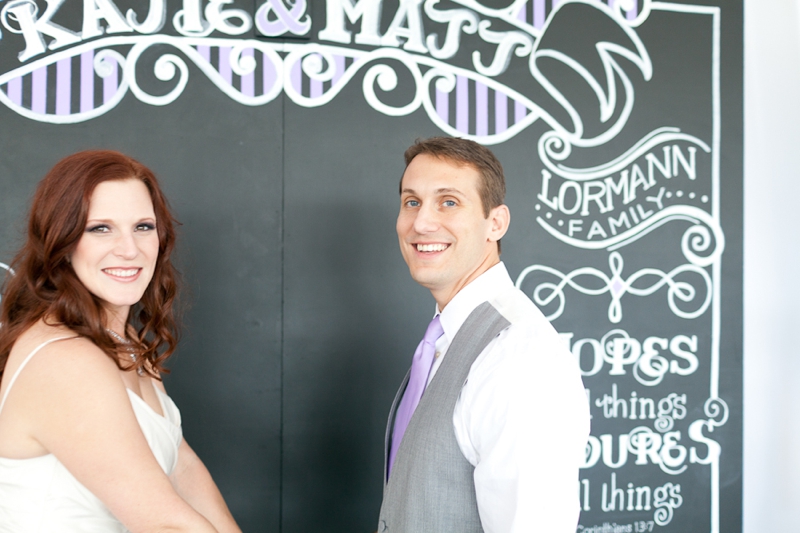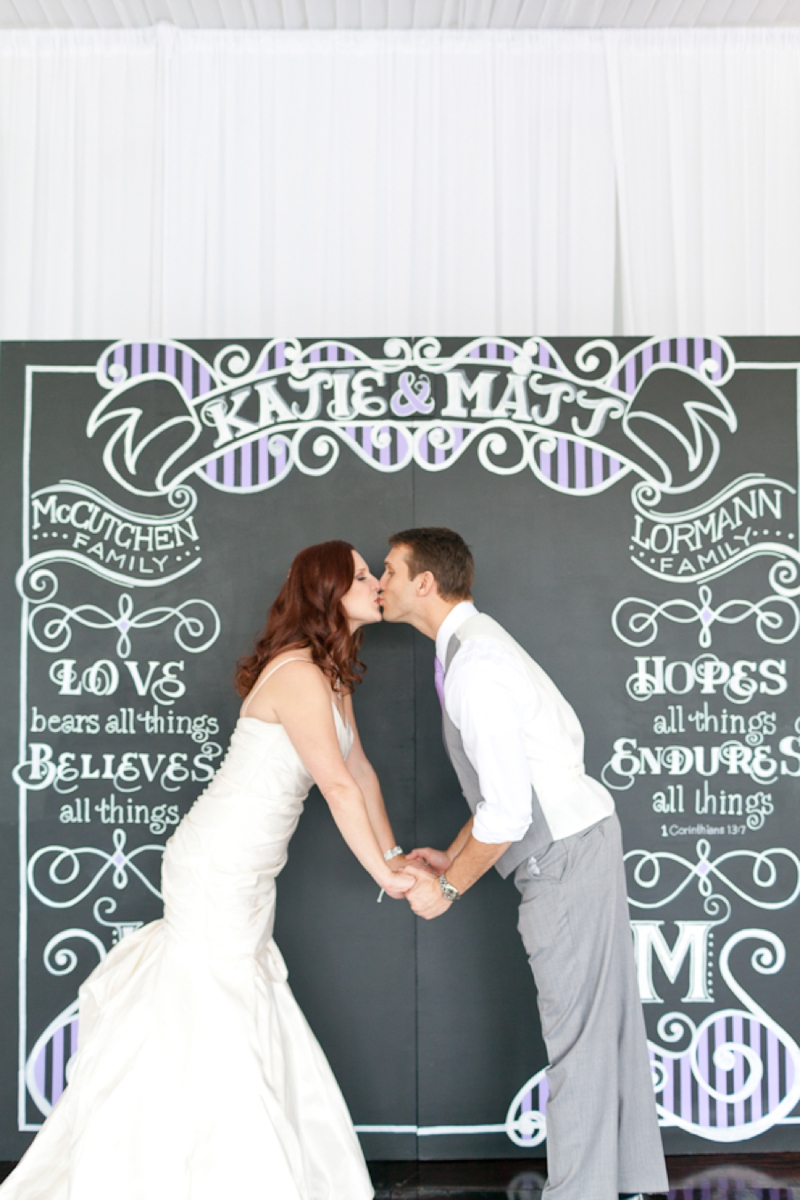 From the bride, Kate:
What (or who) helped you most in your planning process and/or on your wedding day?
My mom is very sick, so when Matt and I were talking about our future and our wedding, we realized we wanted to get married soon. Fortunately, with the help of Pinterest and Every Last Detail, I pretty much had already made most of my decisions by the time he proposed at the end of December. Picking Heather Snively at Weddings Unique as my wedding planner was an easy decision. She is the best of the best in Central Florida and she is the one who helped me most. When we sat down for our first meeting, I left feeling at ease and not at all overwhelmed that I was getting married in two months. She asked what I envisioned my wedding being like and off she went! Jane McLean, Director of Social Event at the Waldorf Astoria Orlando, also helped me out a lot with all the planning. Jane and her team made our wedding day absolutely amazing. I keep hearing so many compliments about the staff at the Waldorf Astoria which really impressed me.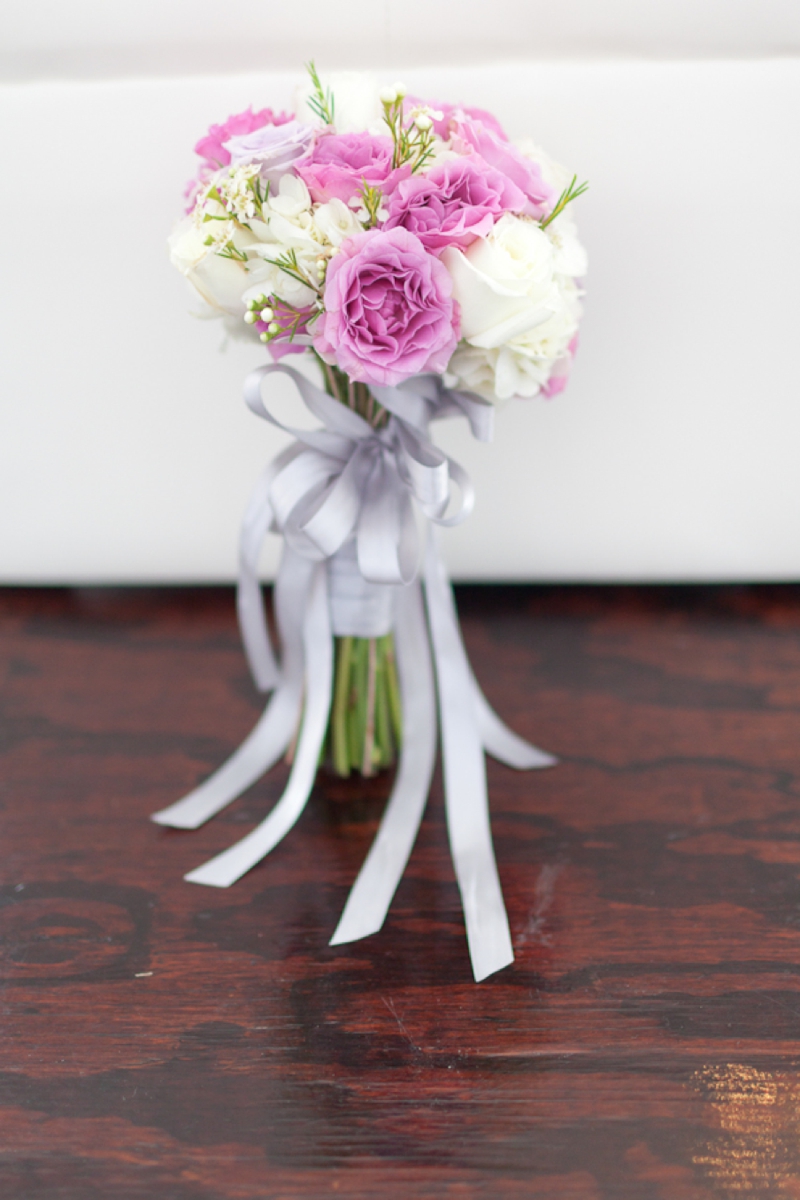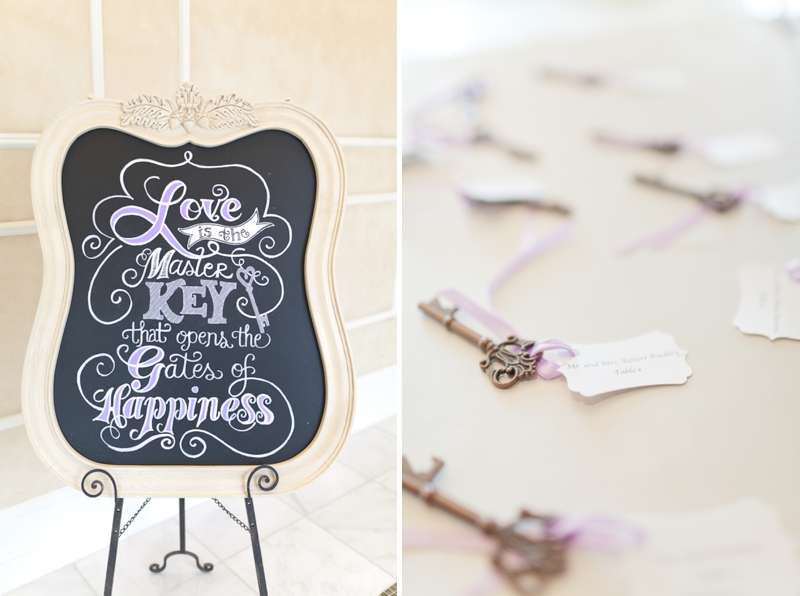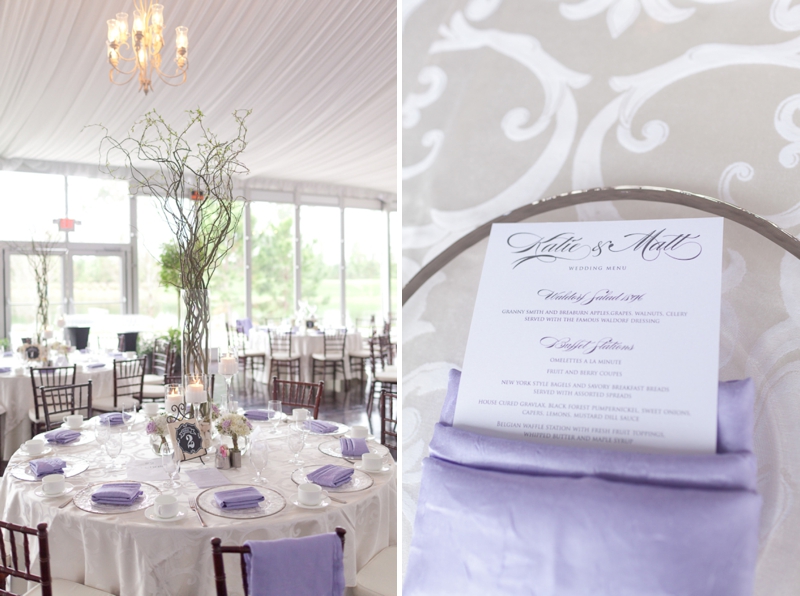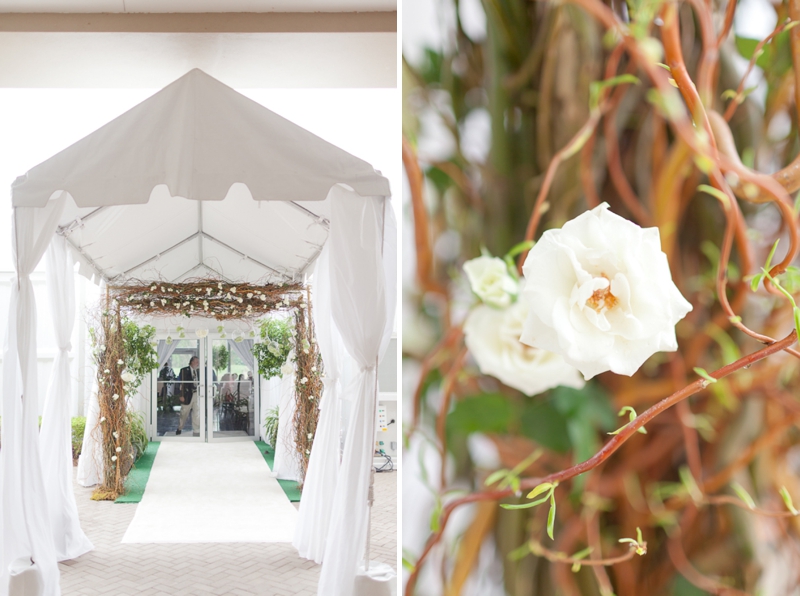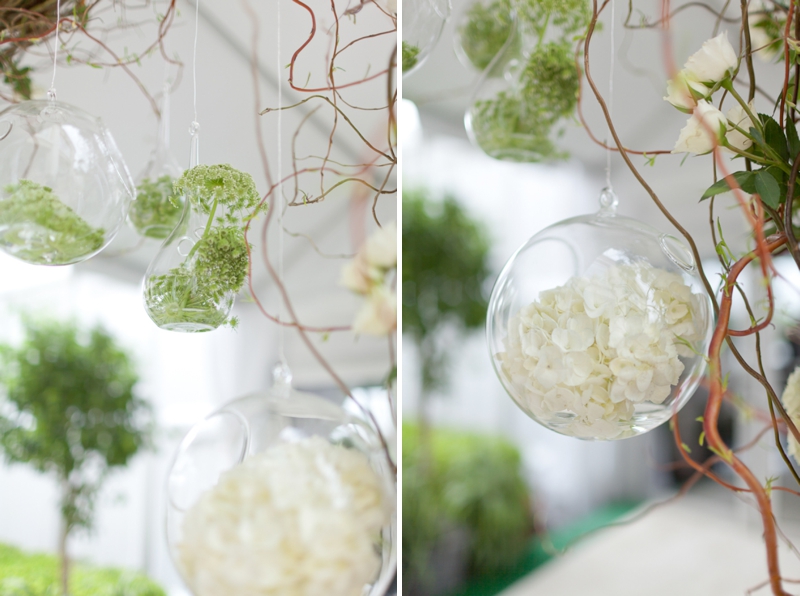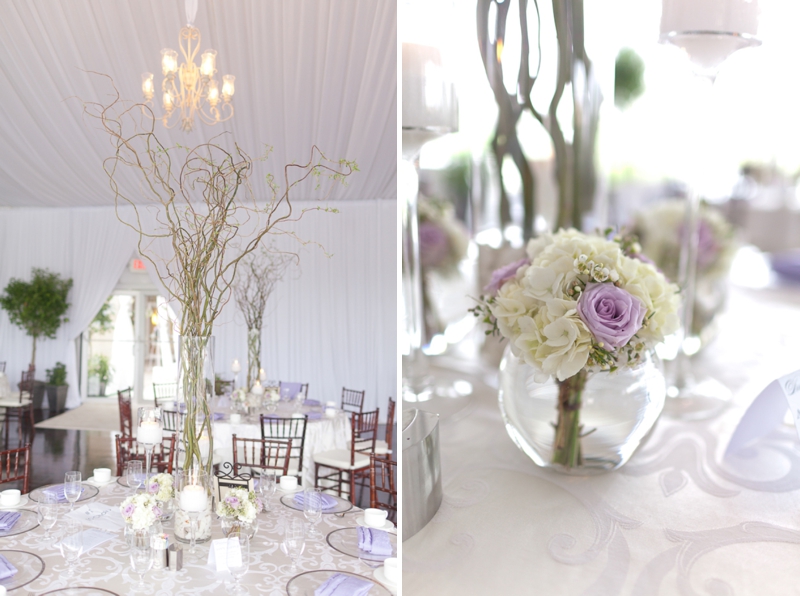 What was the most important thing to you when deciding who to work with for your wedding?
Having a reputation of excellence was the most important thing to me. This is the reason why I chose to have our wedding at the Waldorf Astoria and also why I asked Heather Snively at Weddings Unique to be our wedding planner and Tommy Murphy at Greenery Productions to be our florist. Being able to completely trust them knowing that they would handle any curve balls thrown our way allowed me to relax and enjoy the day. For example, the ceremony was suppose to take place outside on the island. Of course, the weather did not cooperate, but I didn't have a care in the world because I knew between the three of them, it was going to be absolutely beautiful! And oh my goodness did they deliver! It was absolutely breathtaking!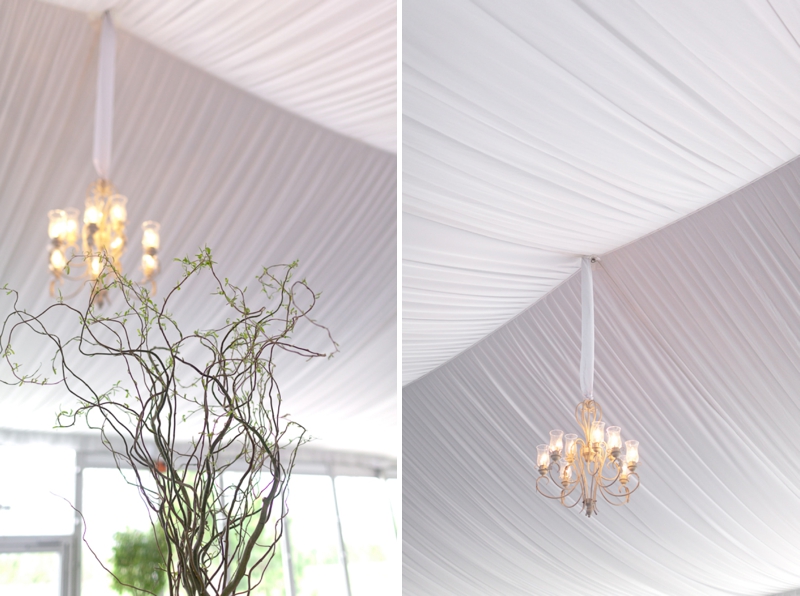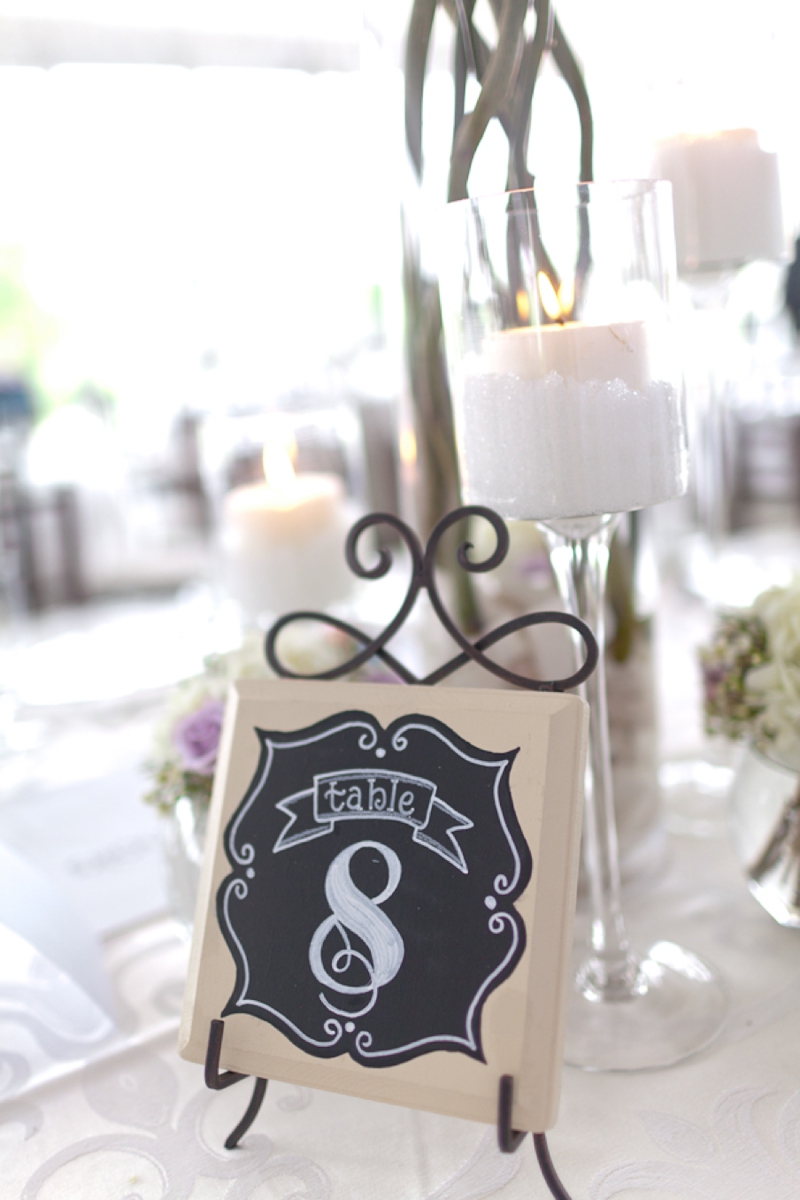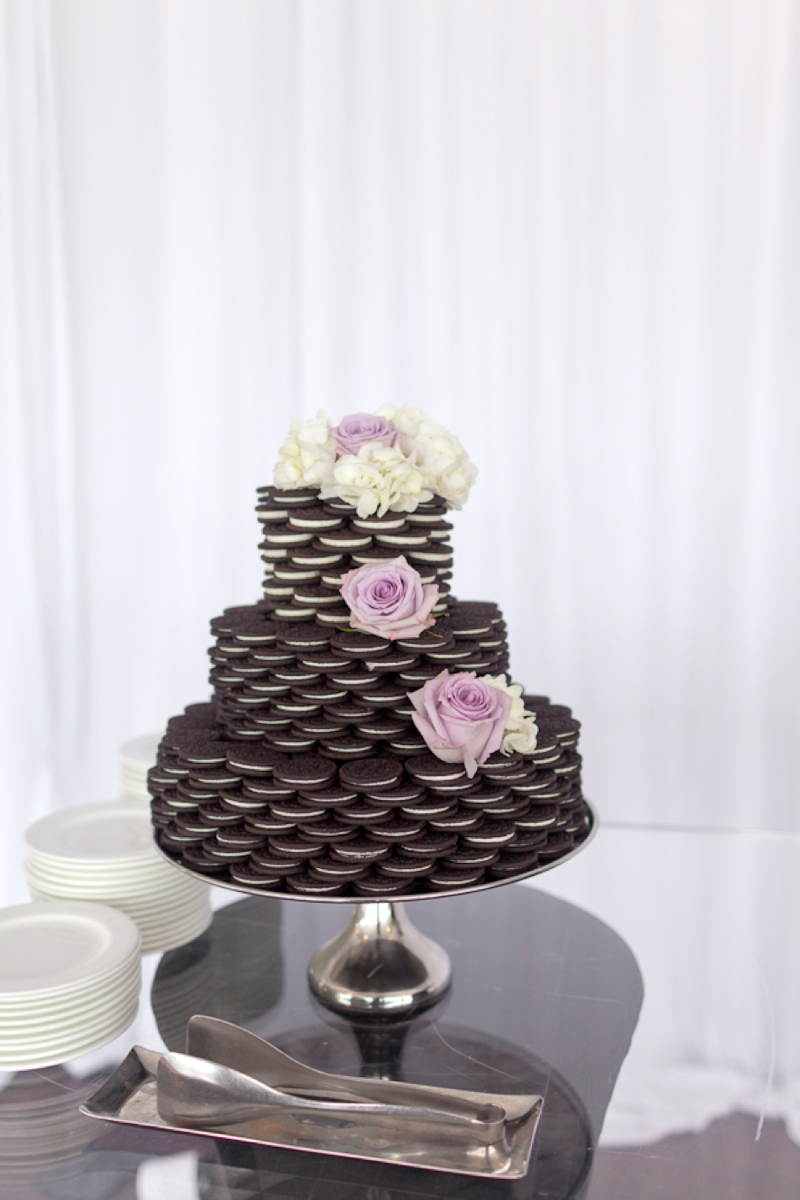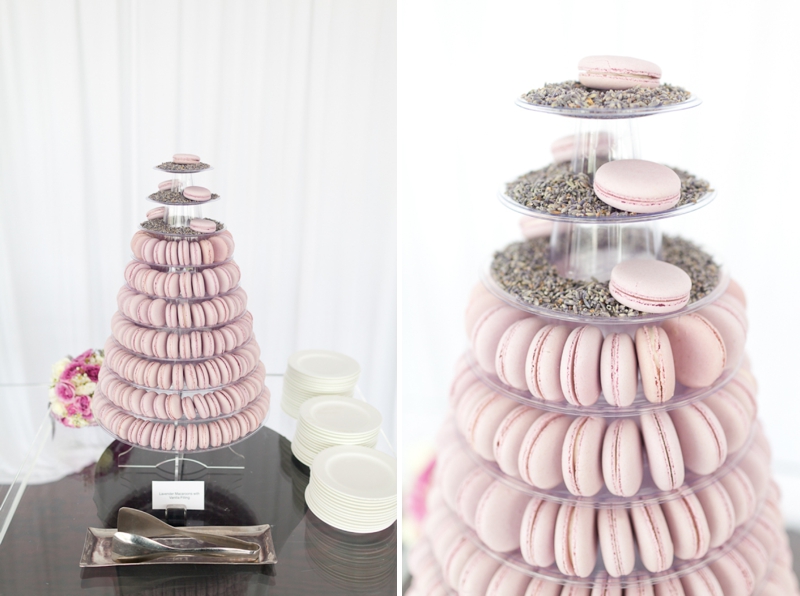 What was your inspiration for your wedding details and/or design?
We wanted our wedding to feel like Easter Sunday brunch with everyone relaxing, eating amazing food, and enjoying conversation. I wanted white and ivory to be the predominant colors with accents of lavender and silver. I love antique keys, so when was thinking of what to do for wedding favors, I came across a bottle opener in the shape of an antique key and loved it! I had been searching for ideas for the table numbers and various "day of" signs and hadn't been too inspired… until I saw Kim McFadden's (from Chalk Shop Events) work. Her fonts were elegant with a touch of whimsy, which is exactly how I had described to Heather what I wanted our wedding to be. When I had my meeting with her, she showed me the big chalk board designed so that guests could take pictures in front of it, and I knew it was that missing piece that I was looking for. Matt and I had found an app for our guests to download that contained information about the wedding day (directions, registries, etc) as well as a gallery where they could upload pictures they took through out the day. Combining this app and the board was perfection! It was like having a gigantic photo booth tailored to our wedding!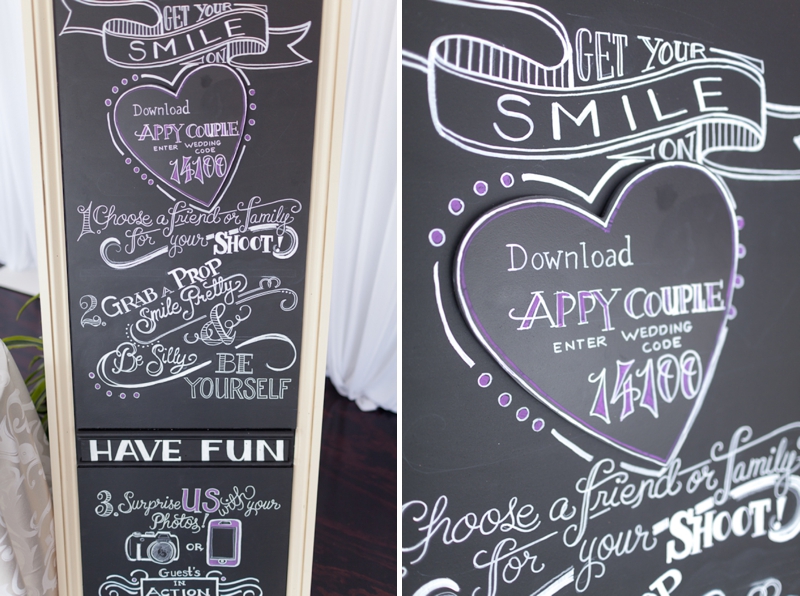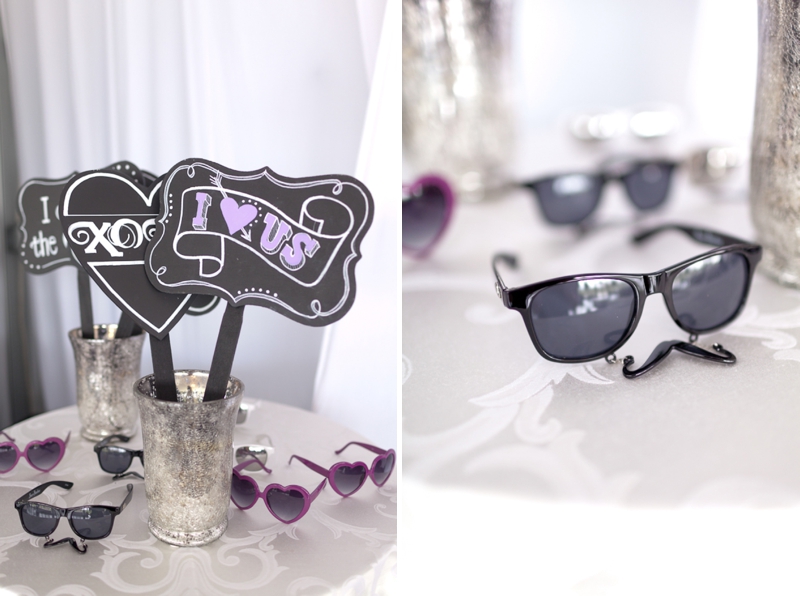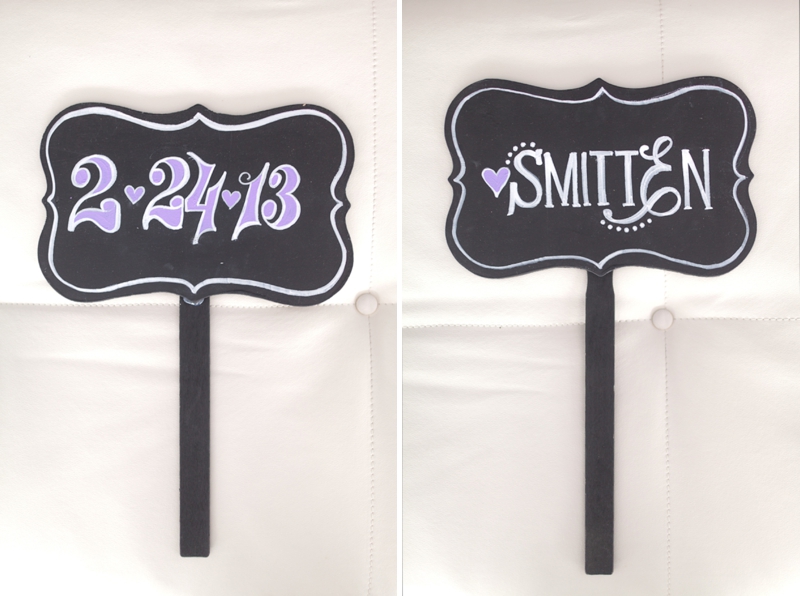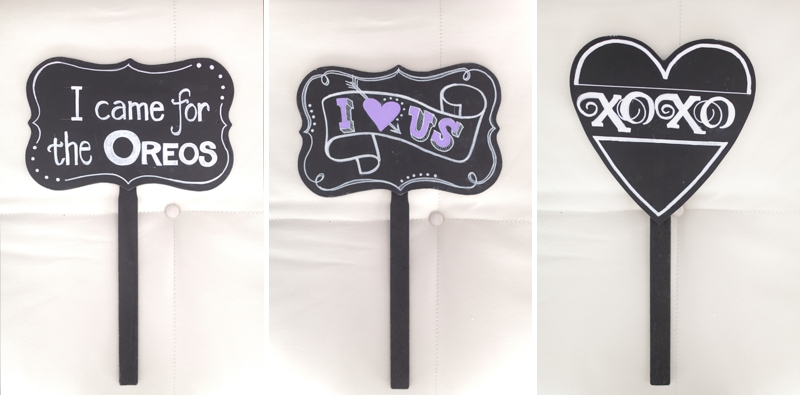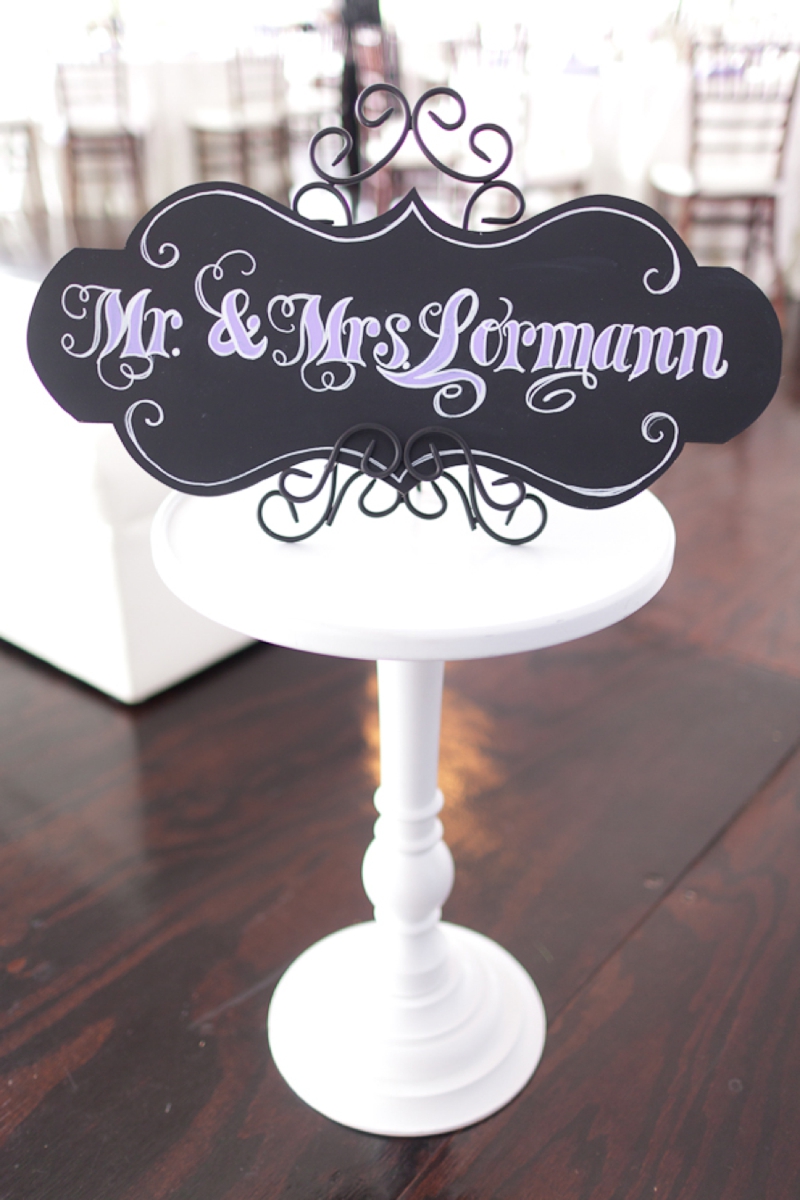 What is your best piece of advice for other brides?
I think it's easy for brides to get caught up in the thought that their wedding day must be perfect that they lose sight of the big picture- you are getting to marry the love of your life! I know nothing ever goes completely the way I want it to go, so I hired people that I knew would be able to handle any glitches or changes that surfaced. But here's the harest part… you have to let go and trust them. But I think the best advice that I could give is to keep things simple and only do the things that you really want to do. Matt and I didn't have a unity ceremony or the garder/bouquet toss. Keeping things simple and not having so much to do really let us enjoy being with each other and our guests during the day.
Katie's advice to not lose sight of the "big picture" of your wedding is such a great reminder! And I'm absolutely in love with all of the amazing chalkboard details, aren't you?
Brides- are any of you planning on incorporating chalkboard details into your own wedding?
Vendors who made it all happen…
The following two tabs change content below.
Lauren Grove is the editor and owner of Every Last Detail. A clueless bride-turned-wedding planner, Lauren uses her experiences and knowledge to educate and inspire brides all over the world.