Diamonds aren't just a girl's best friend… they're EVERYONE's best friend! This is especially the case when it comes to lab grown diamonds, because these beauties are the environment's best friend too!
Now, I know what you're thinking, "Lab grown? What does that even mean?" Well friends, I'm here with Clean Origin to share a little insight with you about lab grown diamonds… because after all, were all about education here at ELD!
---
What does "Lab Grown" mean?
---
It's undeniable that diamonds are gorgeous. However, mined diamonds can often have a less-than-stellar background the dims their shine. From unethical work practices, to the ongoing results of blood diamonds, the mined diamond industry has been associated with some extremely negative things. And, unfortunately, it's almost impossible to know exactly where a single mined diamond came from. Therefore, the only way to know that you're receiving a 100% ethically sourced stone is to buy a lab-grown diamond.
But, you'll be happy to know that the only thing that differentiates lab grown from mined is where it was created. As you know, mined diamonds were created in the earth's surface due to a combination of high heat and high pressure. Thanks to science and new technology, a process that replicates what happens inside the earth was created. The result? A diamond grown inside a laboratory with the same chemical, physical and optical characteristics as a mined stone!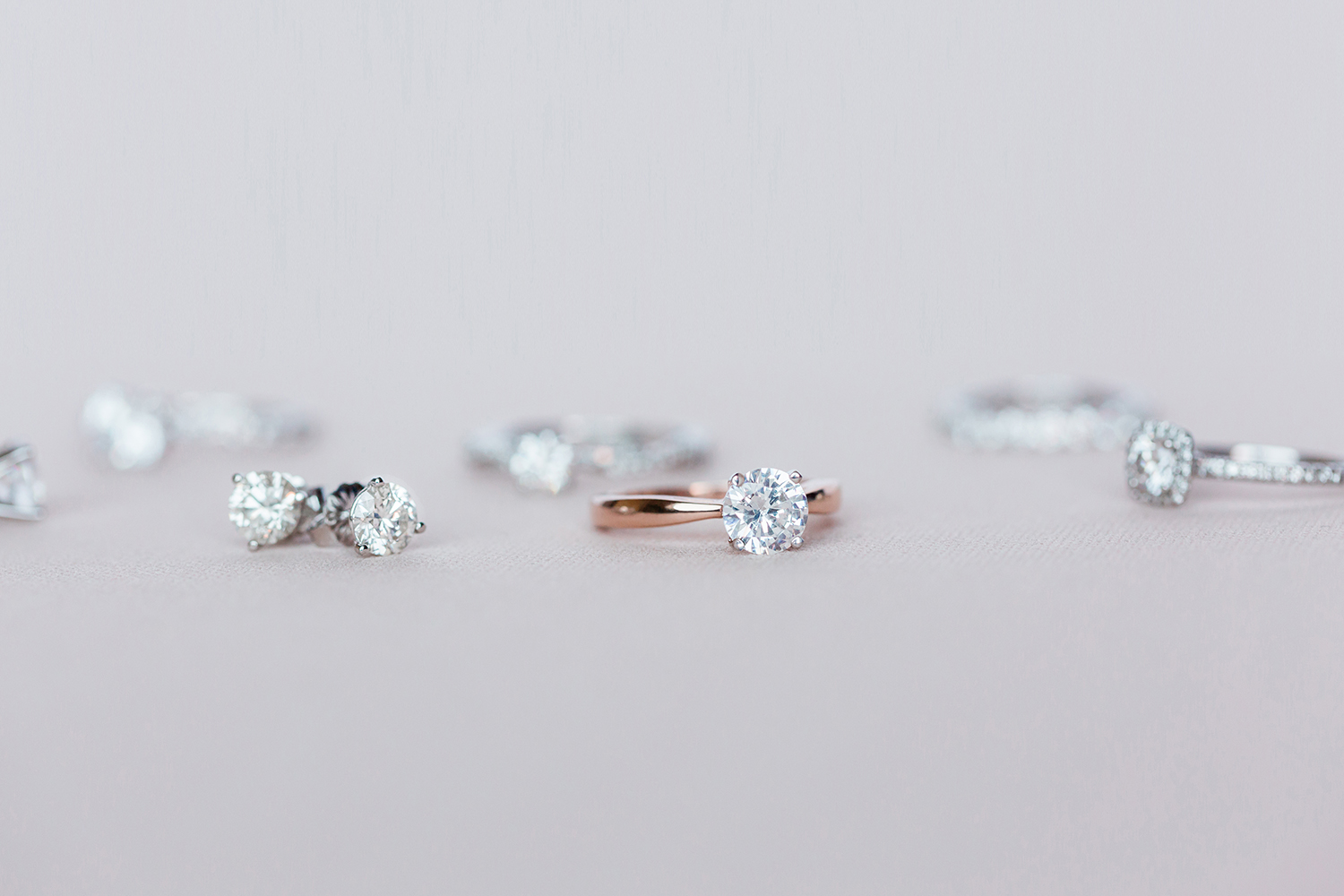 So, now that we know more about lab grown diamonds, let's talk about the beautiful jewelry that you can get that uses them, shall we?
I myself am coming up on my 10 year (!!) wedding anniversary, and so naturally, I have gifts on my mind. And in thinking of the gifts that my husband has given me throughout our relationship of 18 years (whoa that's a long time), I was inspired to share a few gift ideas with you that will stand the test of time!
Dating: Earrings
---
When you're dating, you tend to feel a big push for gift-giving. A great gift for when you're just dating is earrings. You could go with something simple, like diamond studs, or something with a bit more statement, like diamond hoops. I know my husband gave me both, and I still have them!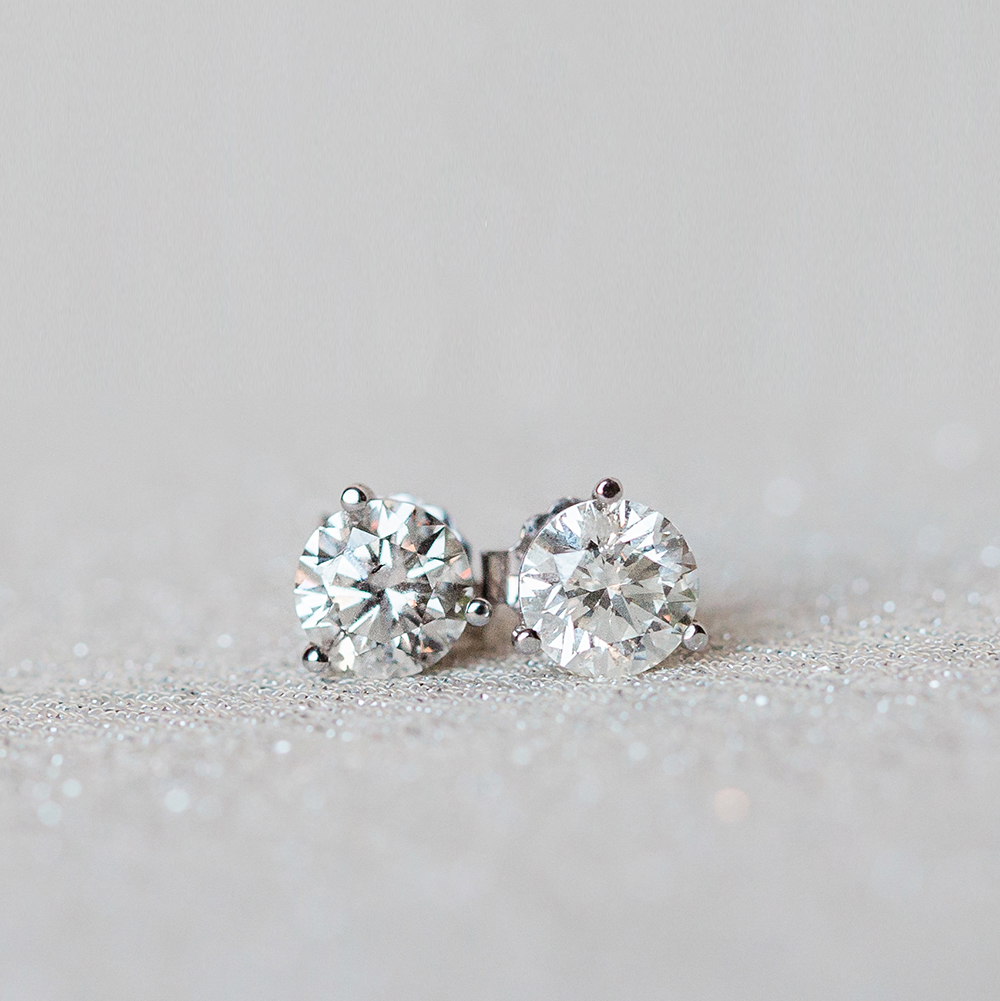 Engaged: Engagement Ring
---
Obviously, when you're ready to get engaged, the engagement ring is the gift to get. And if you're like my husband, it might be the only gift that you're buying for quite a while (in our case, yes, it's been 11 years since I've received a piece of jewelry). The lab-created diamond engagement ring options that Clean Origin has are STUNNING.
Of course, the first place to start in all of your engagement ring searching would be to identify the shape of diamond that your significant other is wanting. (Hint: Pinterest boards and best friends are great for finding out this information!) And then, it's time to choose your ring!
You could go the route of a classic Solitaire ring, or a little more trendy, yet still classic, with a halo diamond ring. And for a more ornate look, take a look at vintage settings. Again, having a little insight into what your future spouse likes is a huge help too, so definitely try to find out!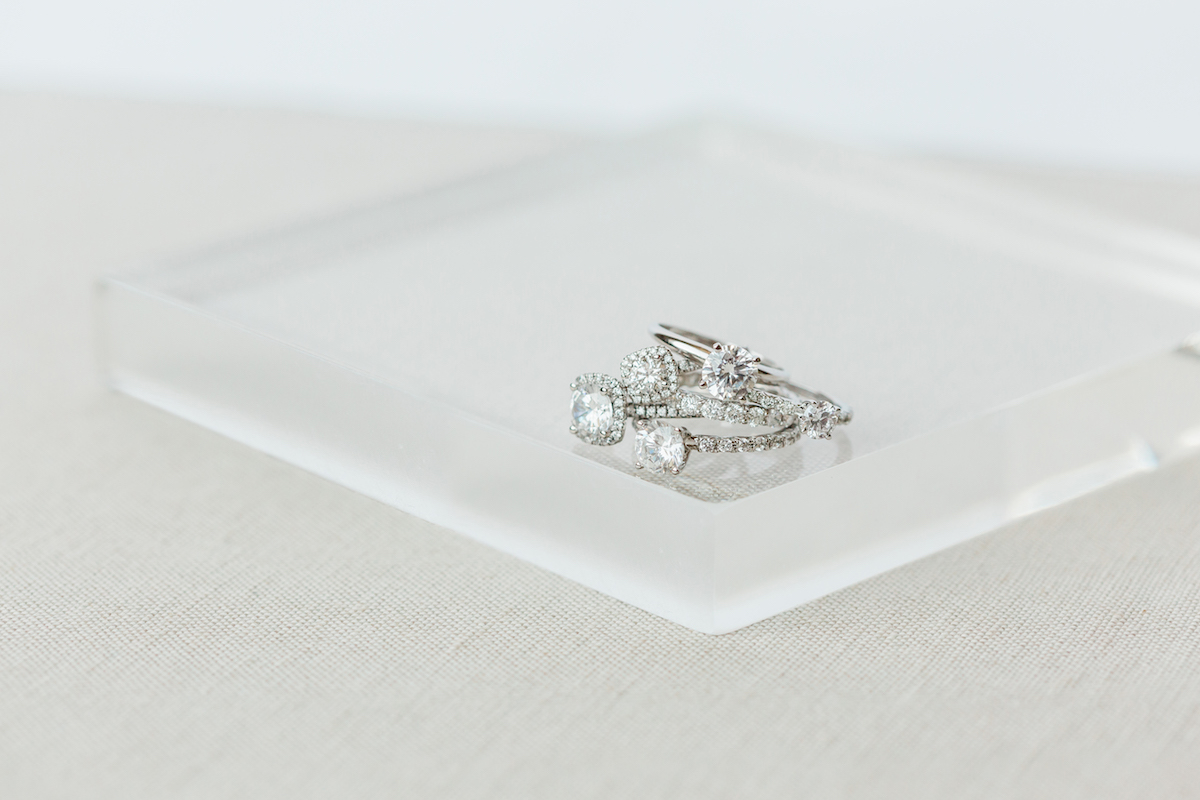 New Baby OR New Job/Promotion: Bracelet
---
Now this stage of your relationship depends on each person, but at any rate, both a new baby or a new job could both be considered a major event that is gift-worthy, don't you think?
A great option for either of these events would be a Tennis Bracelet. Simple, yet still makes a beautiful impression. Another alternative would be to find inspiration from your dating days, and go the route of earrings again!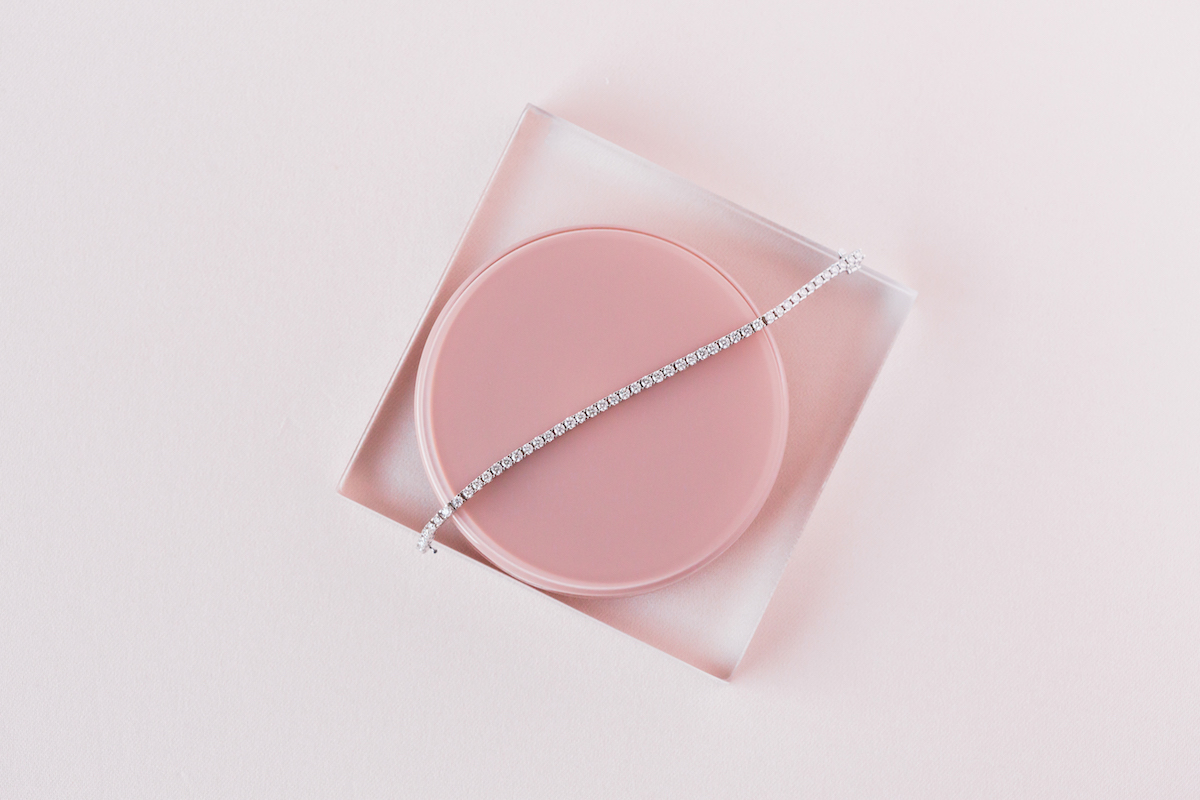 Anniversary: Upgrade on Engagement Ring or Wedding Band
And then finally, you'll have a big anniversary. 10 years is a common one in which couples tend to upgrade the engagement ring or wedding band, but it can of course happen whenever you (or your income) deems a right time. 🙂
I know in my case, my wedding band doesn't fit anymore (thanks to having a baby and hello, 10 years), so I know I would LOVE a new band! These Eternity bands are what I've been eying… now someone go and tell my husband! 😉
I've also seen people upgrade their engagement ring to include more diamonds than before, and a 3 stone engagement ring is a great option for this!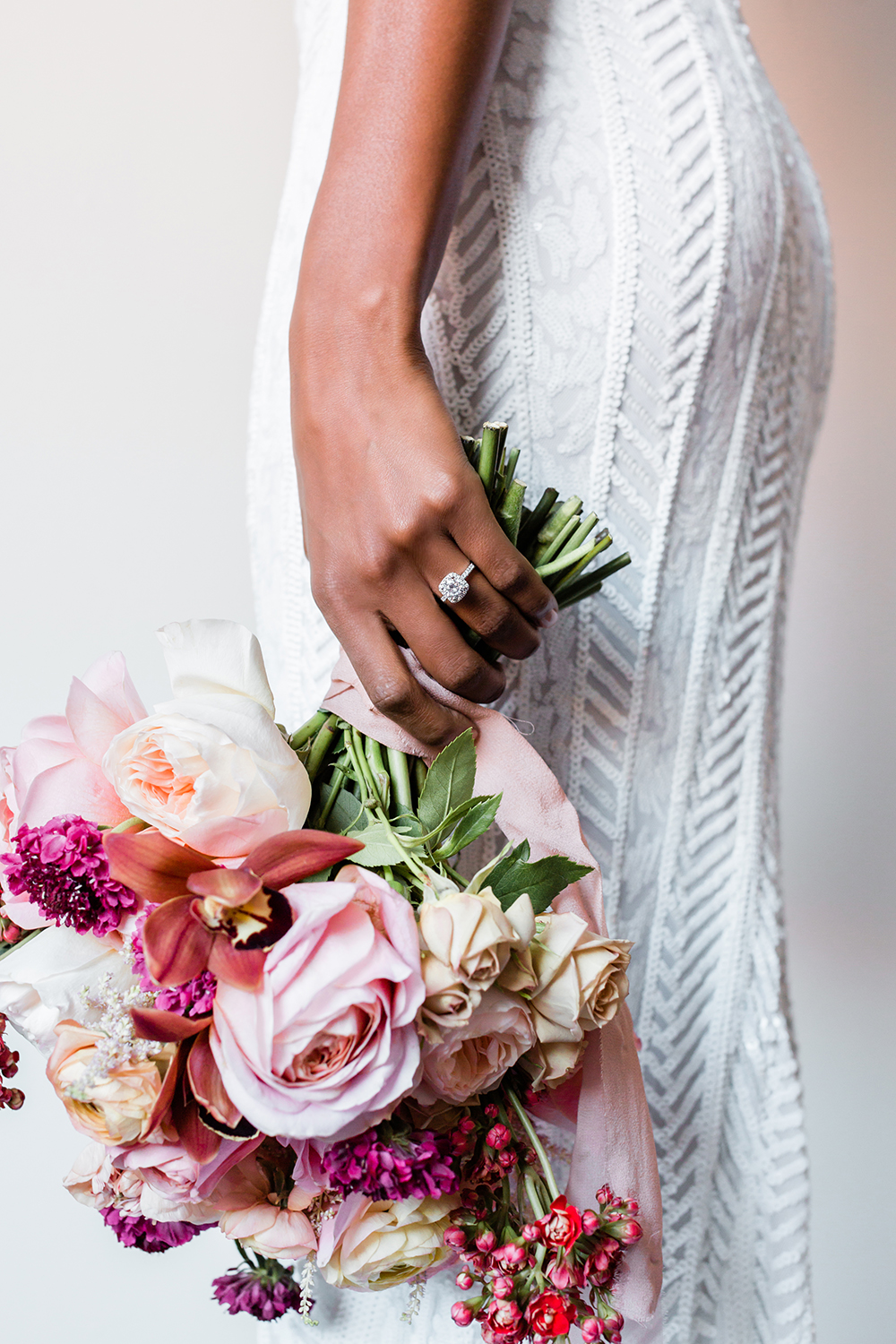 And BONUS: all of these beauties pictured are using conflict free, lab-created diamonds! Amazing! Oh, and I also forgot to mention that lab-created diamonds are actually much more affordable than mined diamonds- they can be anywhere from 20-40% less expensive! Seriously, there are so many WINS that come with having a lab-created diamond- I think it's a no-brainer, don't you?!
Be sure to browse all the beautiful options of lab-created diamonds that Clean Origin has available!
---
This post has been sponsored by Clean Origin. All opinions, thoughts, and ideas are the author's own.
The following two tabs change content below.
Lauren Grove is the editor and owner of Every Last Detail. A clueless bride-turned-wedding planner, Lauren uses her experiences and knowledge to educate and inspire brides all over the world.