Meredith and Steve's Los Angeles wedding day was full of personality and personal details that made their day beyond special. With a wedding gown made a bridesmaid's mother, custom illustrations of the bride and groom used throughout the design of their day, and the cutest pup making an appearance, we love how every detail was chosen with intention and they celebrated in such a meaningful way.
Moxie Bright Events helped this sweet couple pull together every last detail to create a day full of moments and incredible joy, and we love that they shared some of the best moments with us. We hope you'll enjoy these little details spread between the beautiful images that Rachel Stelter Photography captured of their day!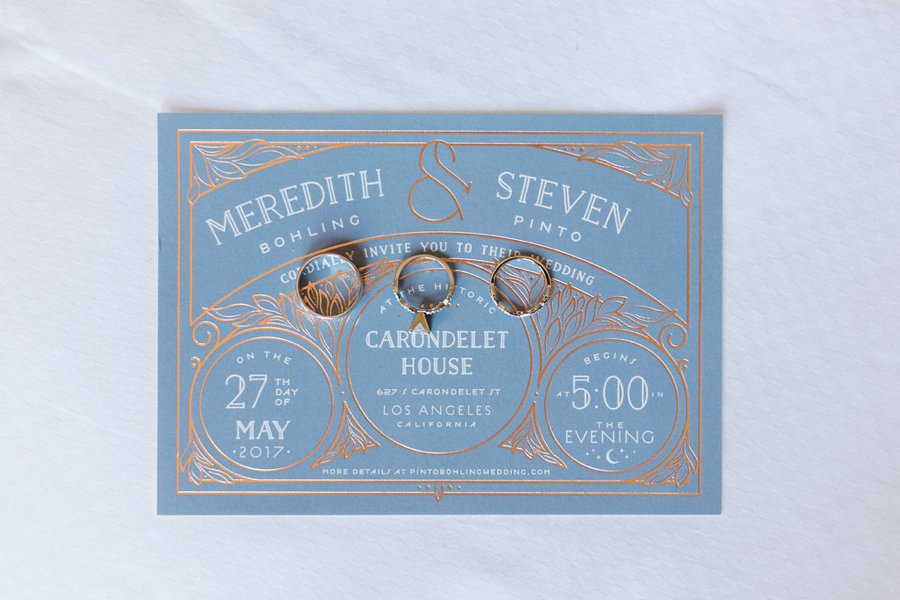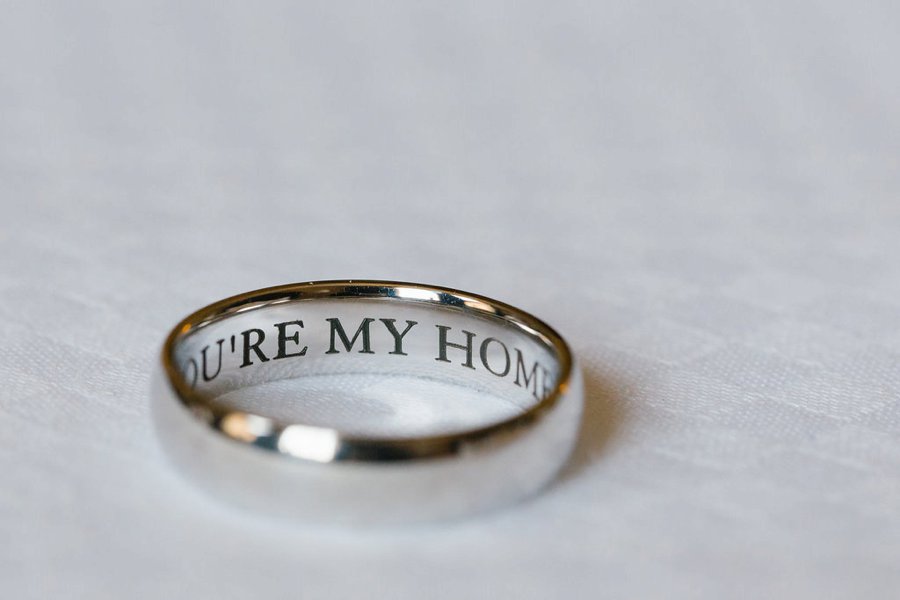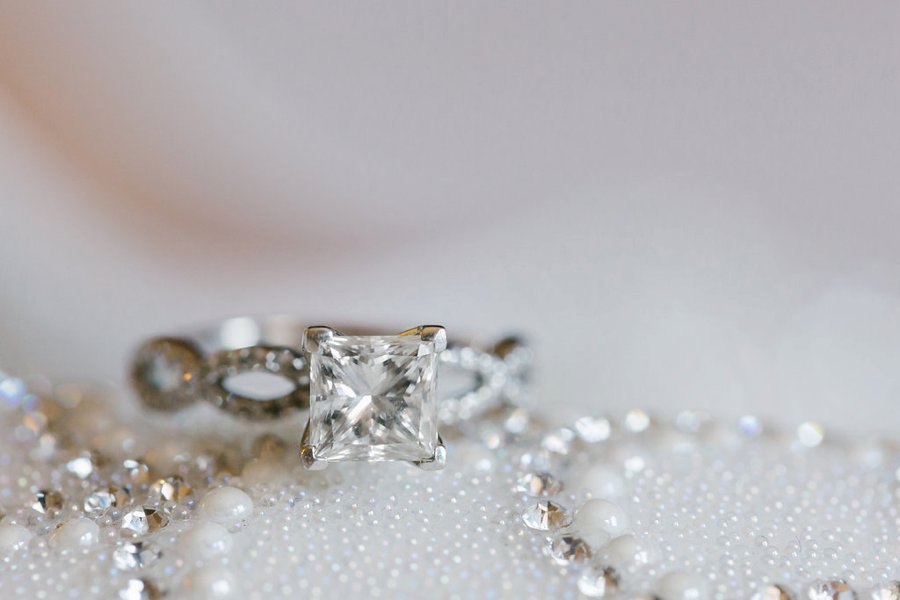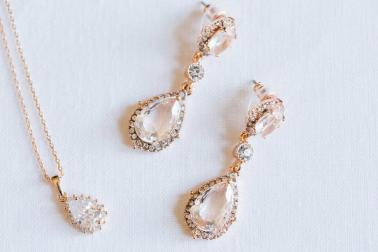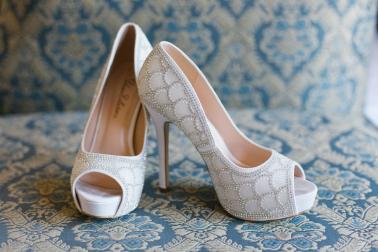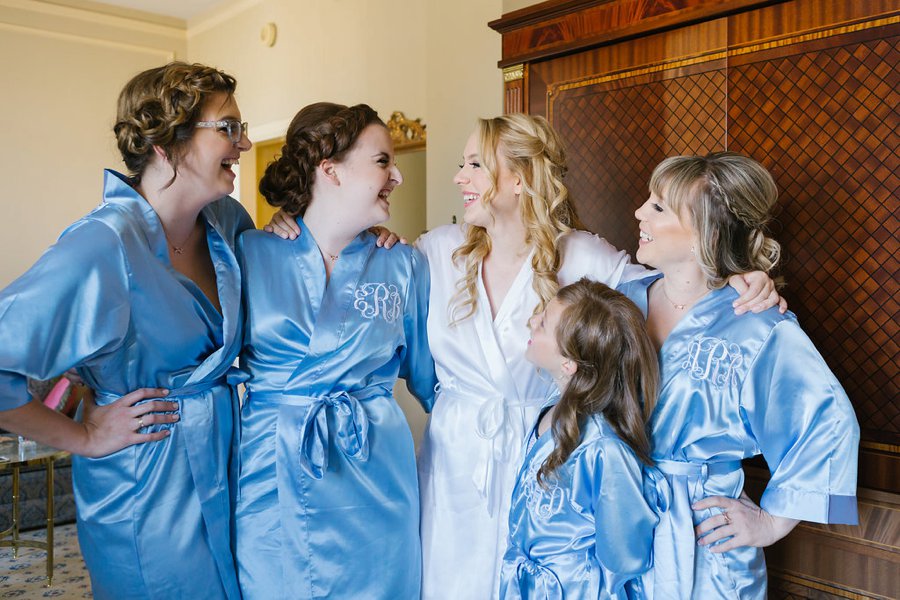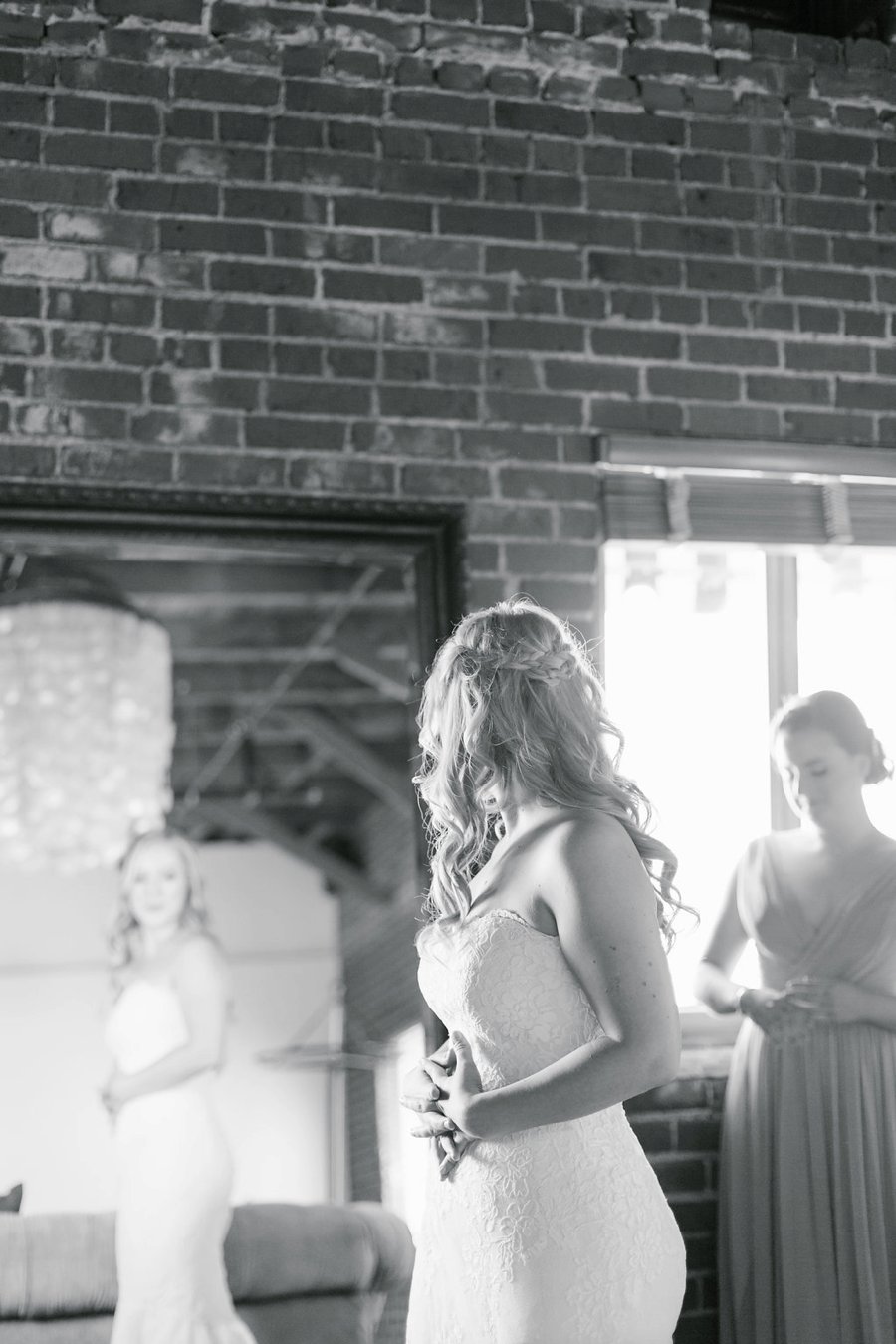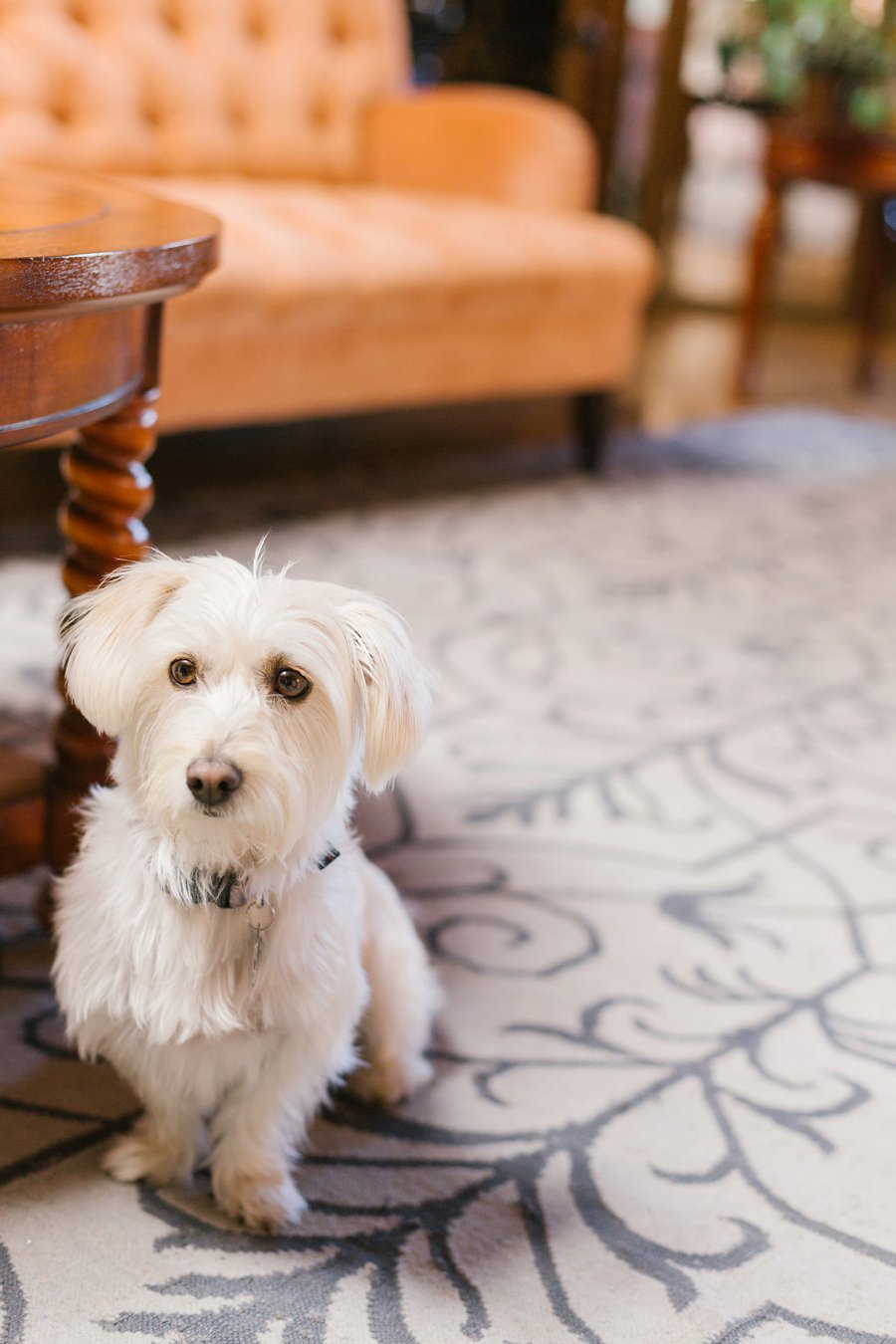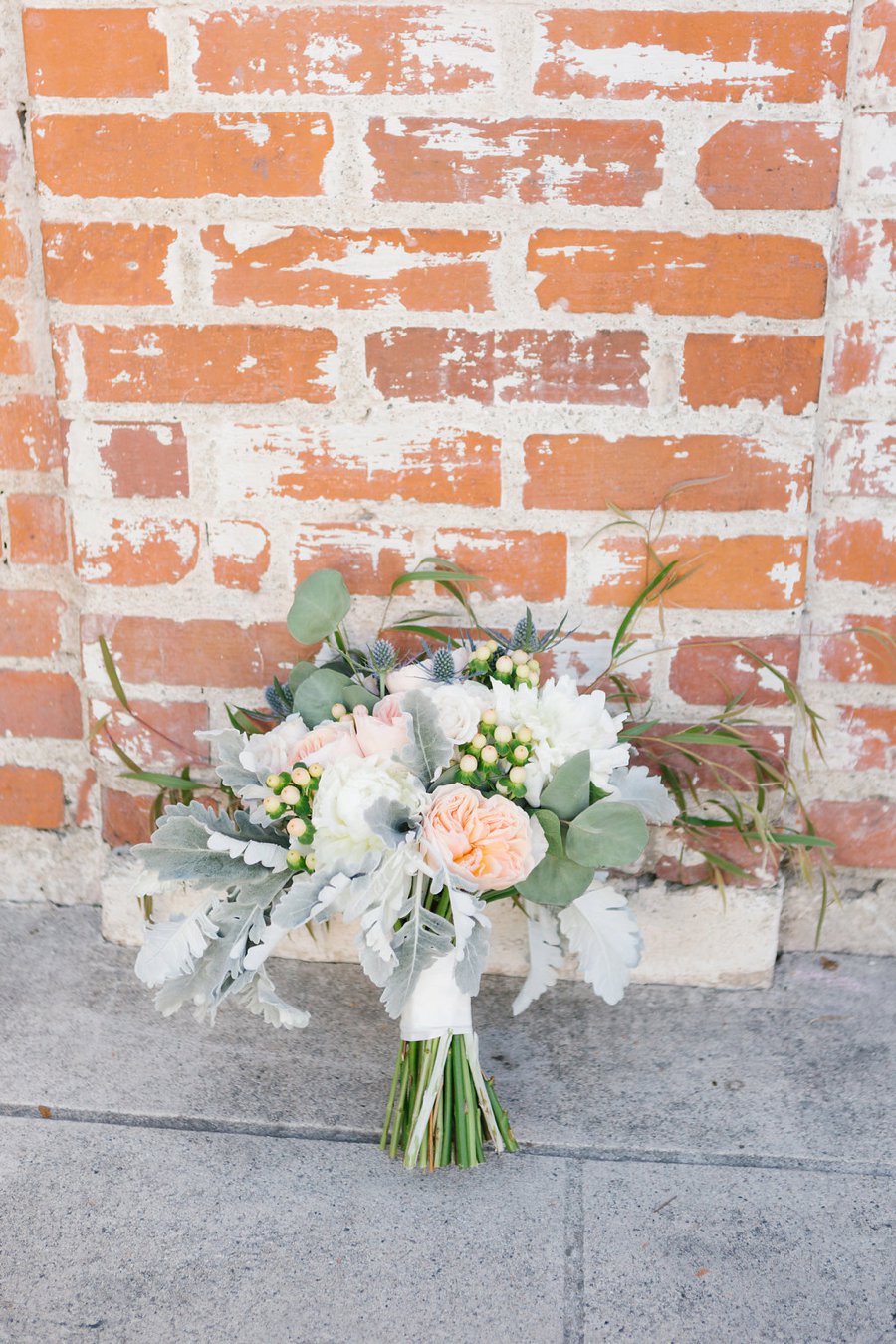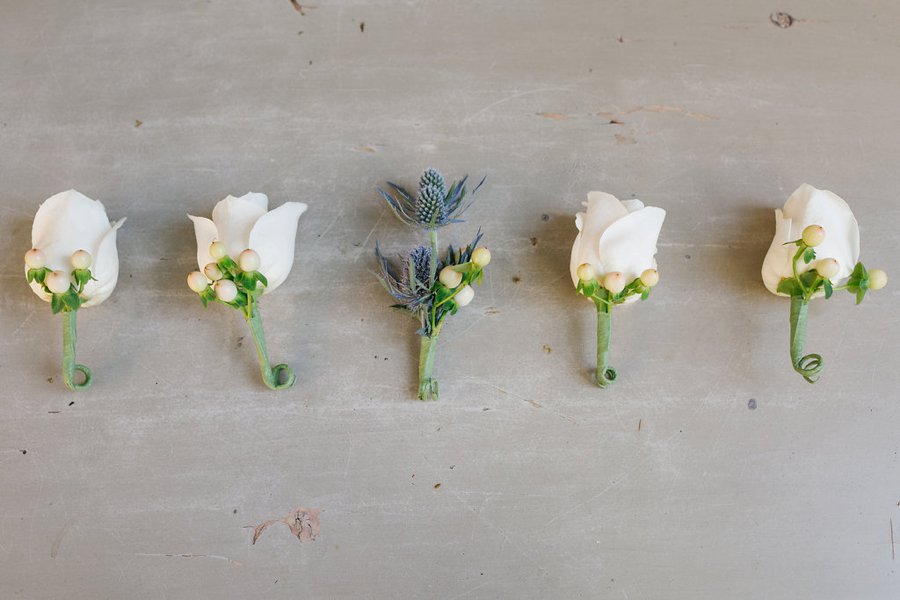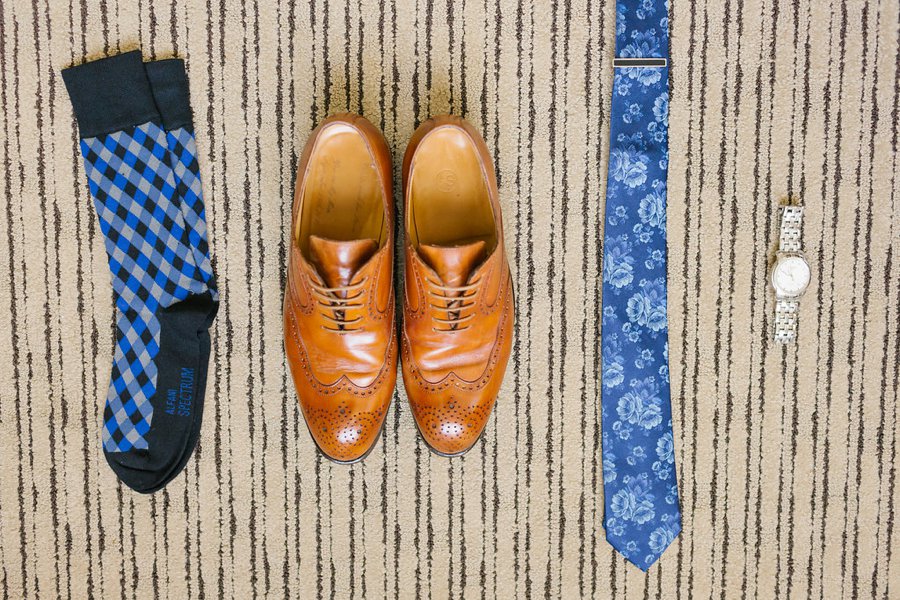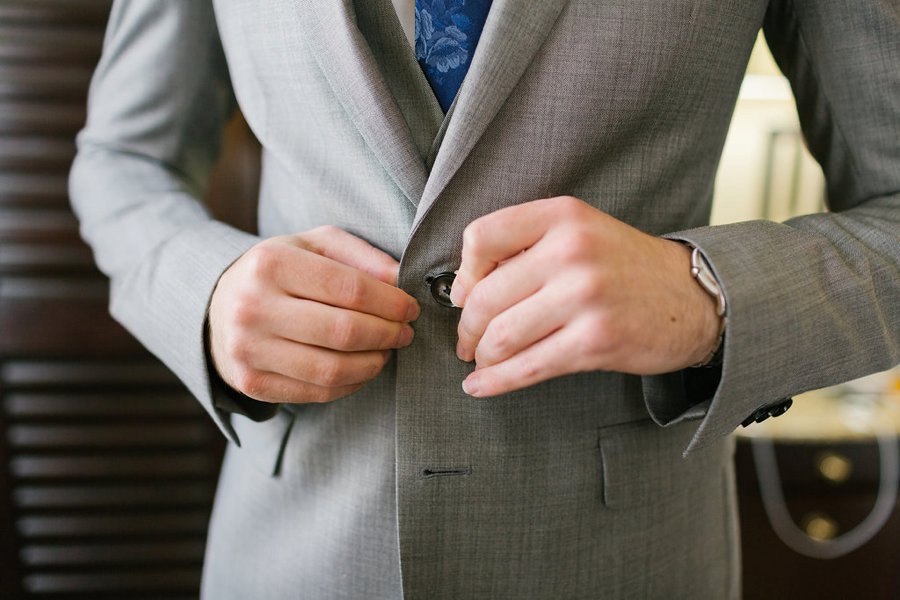 What was the most important to the two of you while planning? Was there anything that you chose to splurge on or skip?
Neither of us are big cake people, so we served Diddy Riese cookies for our guests (they are a treat for LA people who never drive to Westwood – like most of my friends) and had a small cake for us to cut from Sweet Lady Jane – which was just around the corner from our apartment.

The most important thing to us was having all our friends and family there. AKA, having a full & open bar.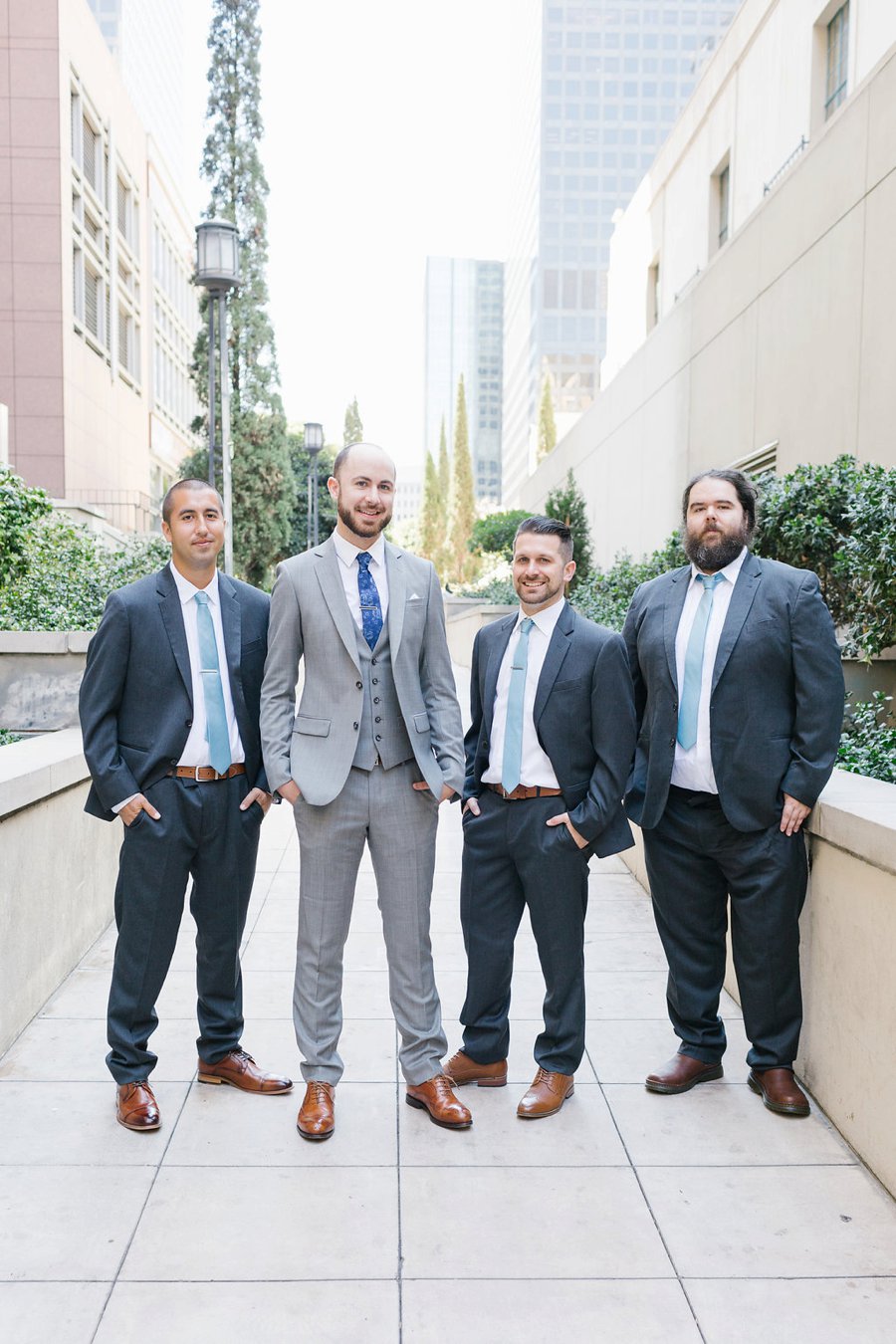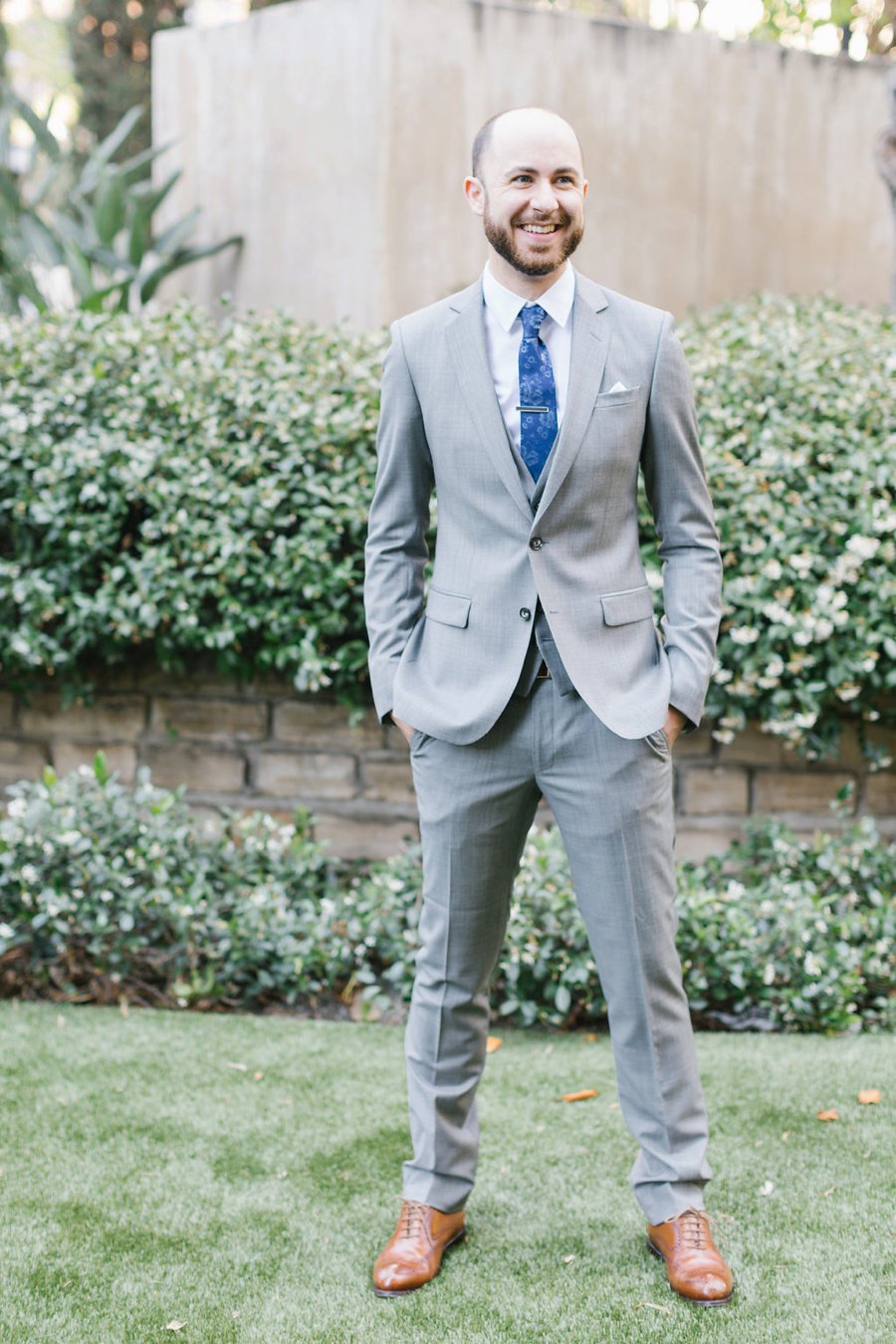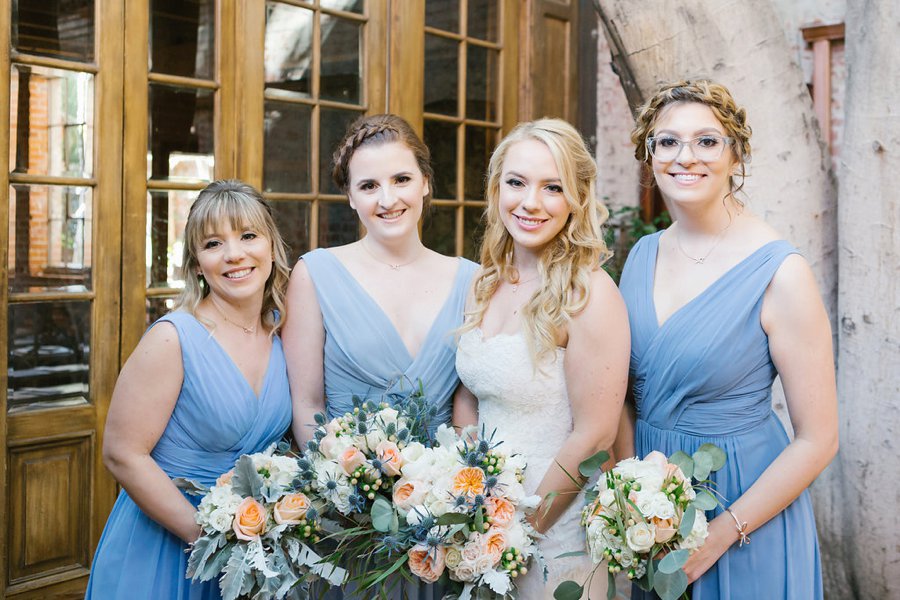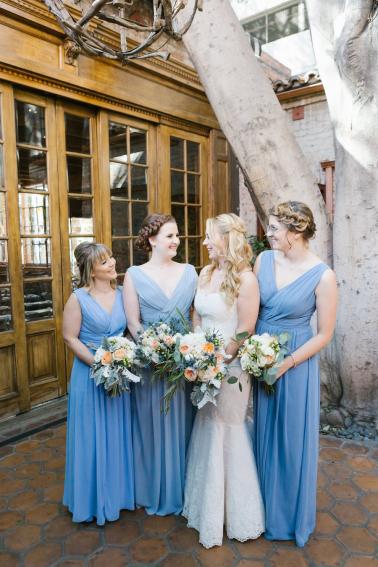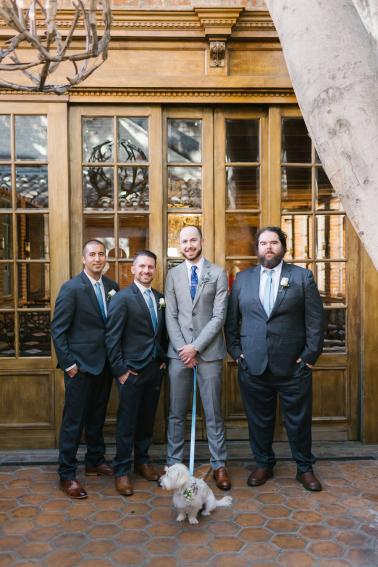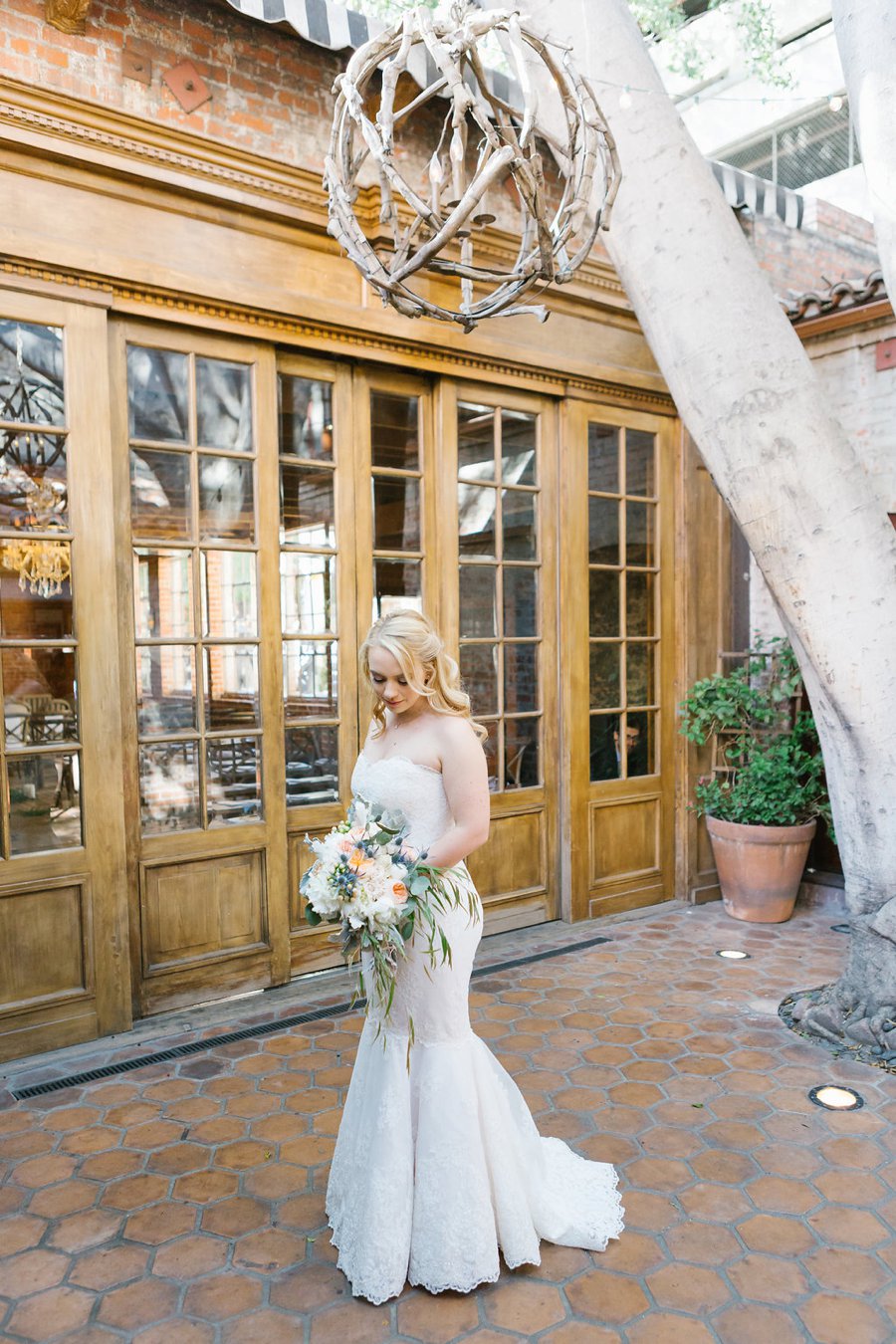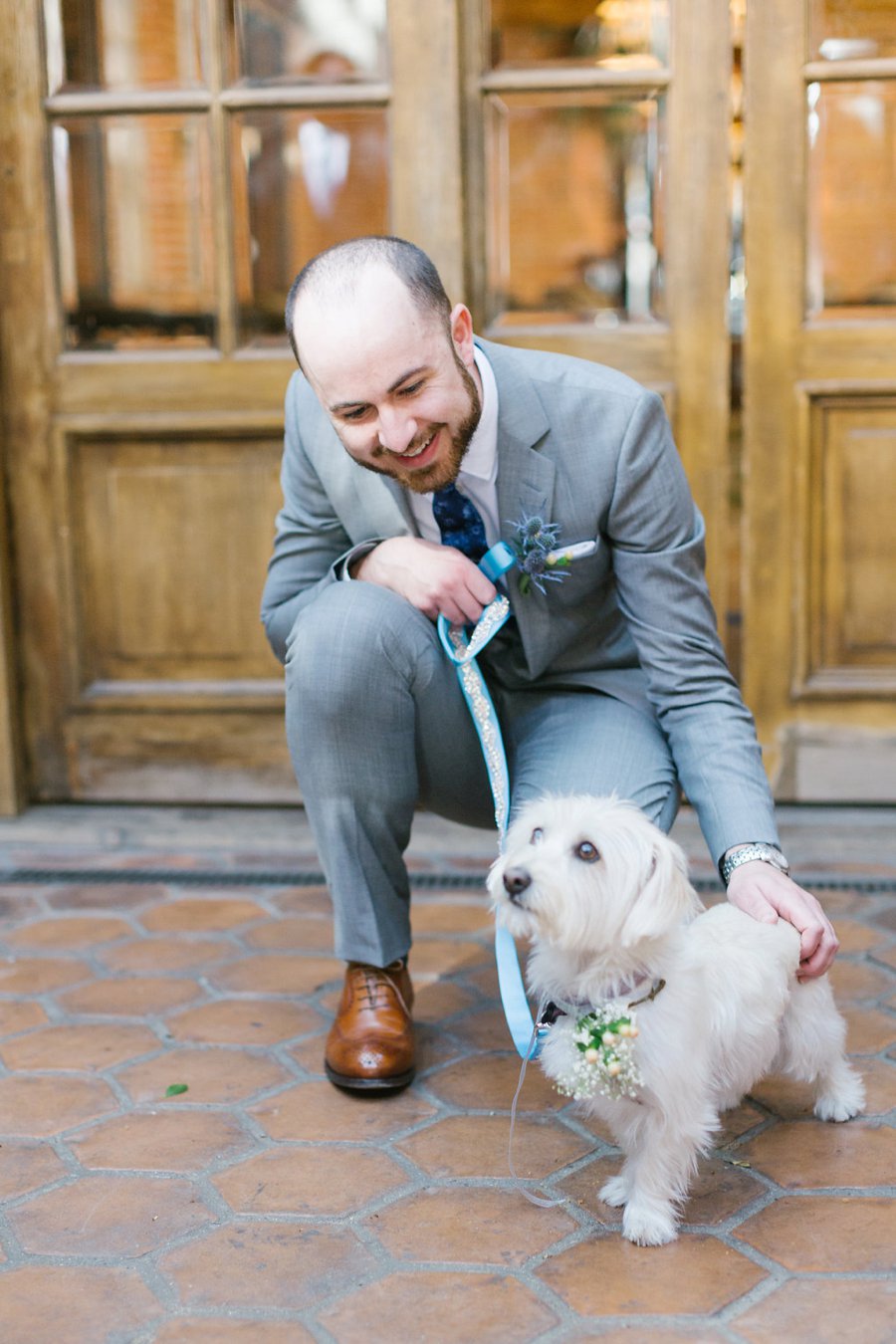 What were your favorite parts of the day?
I was so, so nervous leading up to the day! I am not a natural extrovert, so knowing that everyone would be looking at me (and also at all of the crafts & details that I had put my heart and soul into over the last year and a half) literally made me nauseous the week leading up to our wedding! But on our wedding day, it all went away. I was only calm and excited!

Every part of the day was perfect, from getting to hang out with all my girls while we were getting ready (made even better once my dog got dropped off, and I could hold her in my lap while I got my hair done!), to hearing the poem that my brother had written for us (he made me a little nervous at the rehearsal – we hadn't heard the poem yet and he said "Oh, I thought I was saying this as a toast! Like people would be drinking. And I would be drinking." but it was perfect!). I loved when our dog barked during the ceremony because one of the photographers was on the floor – it's a really funny photo of her on high alert!

Okay just a few more moments: My husband is an editor, and at the wedding we played a short film he made about our relationship. I hadn't seen it before, and watching him tell our story in front of our family and friends was definitely one of the best moments of my life. I've only watched it again about 500 times, give or take.

And when our wedding planner, Renee from Moxie Bright Events showed up with my flats at the EXACT right moment when I needed them – I probably could have cried. She's amazing, people!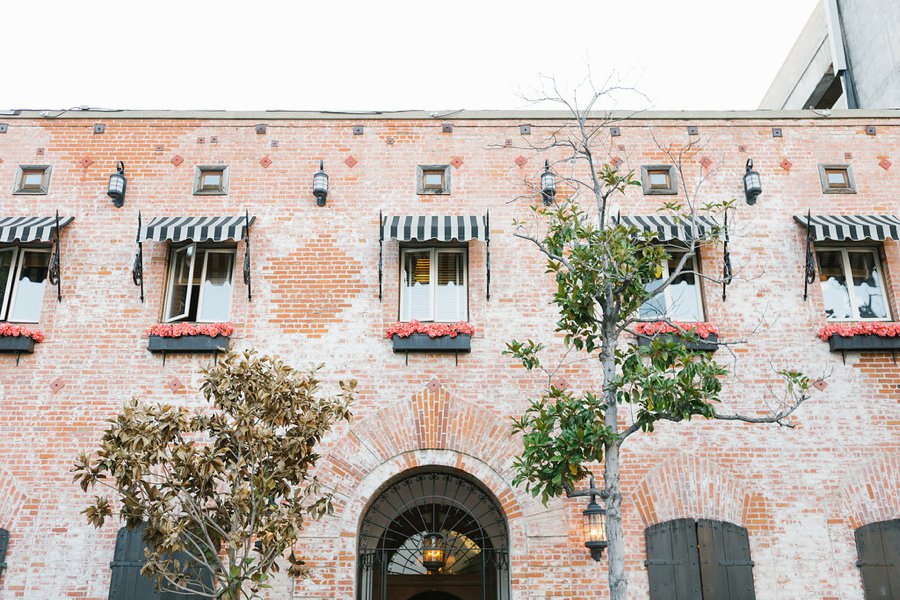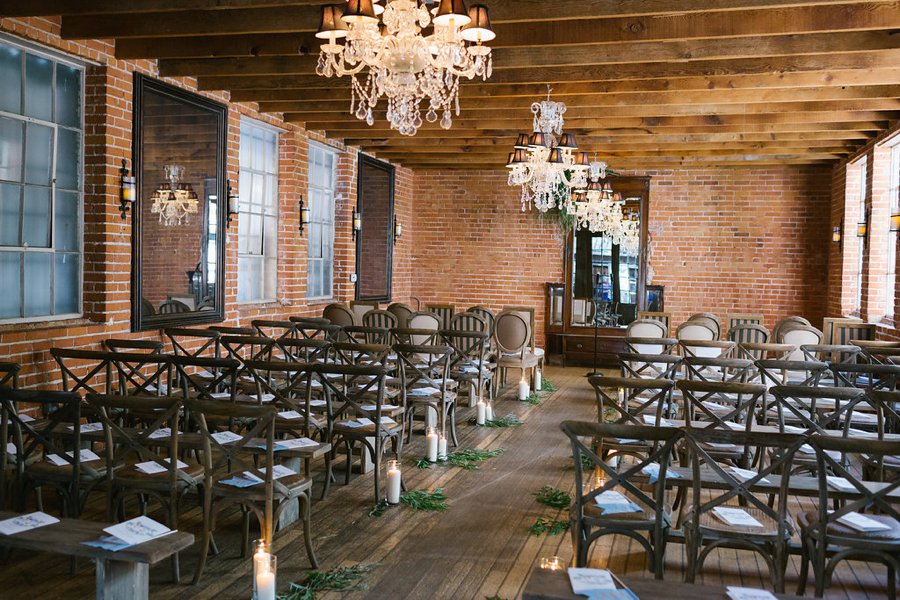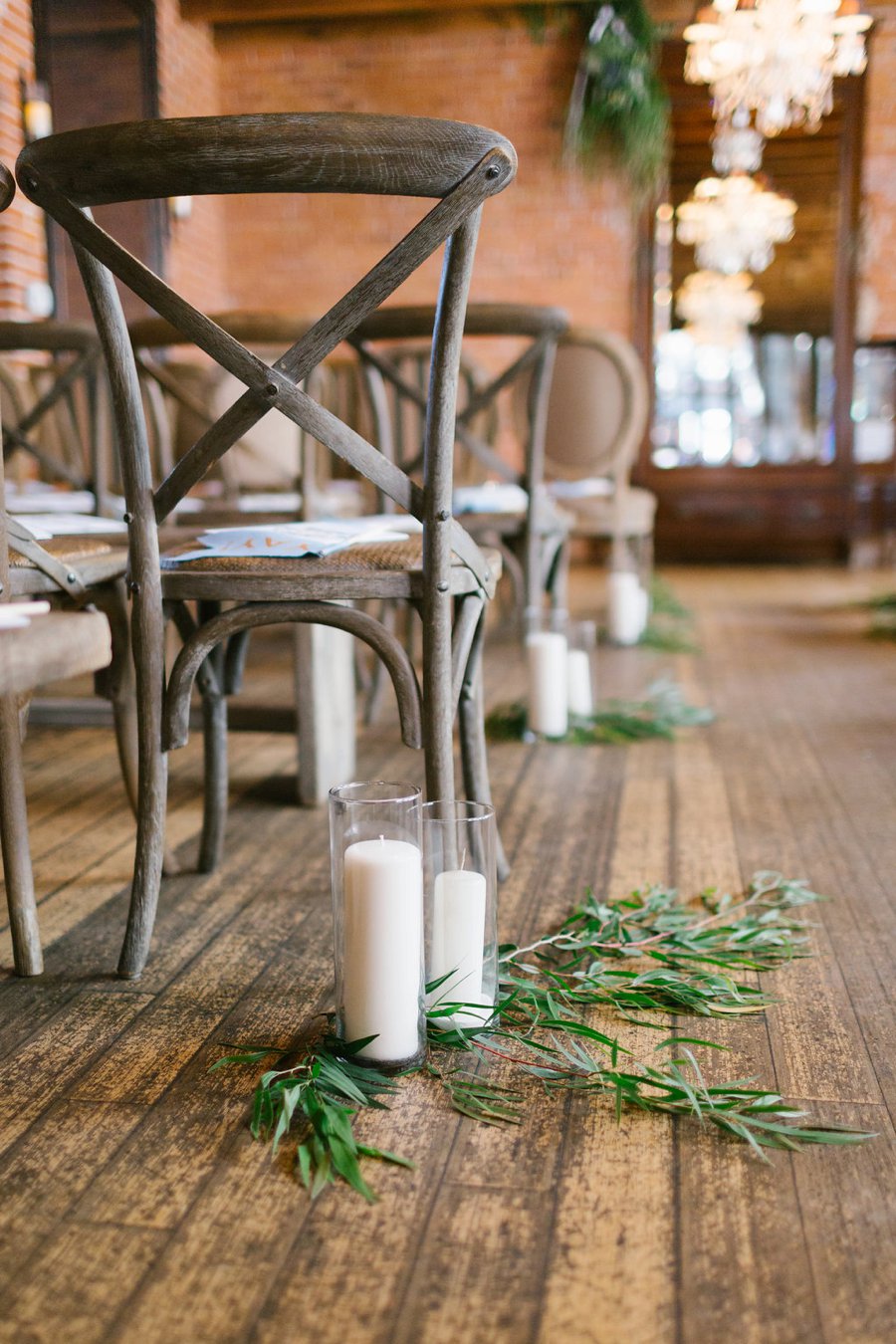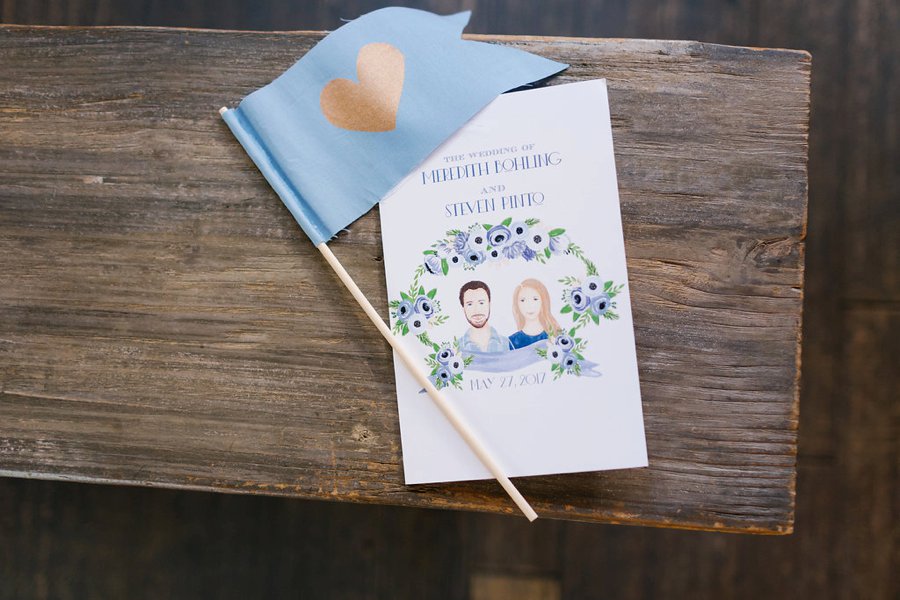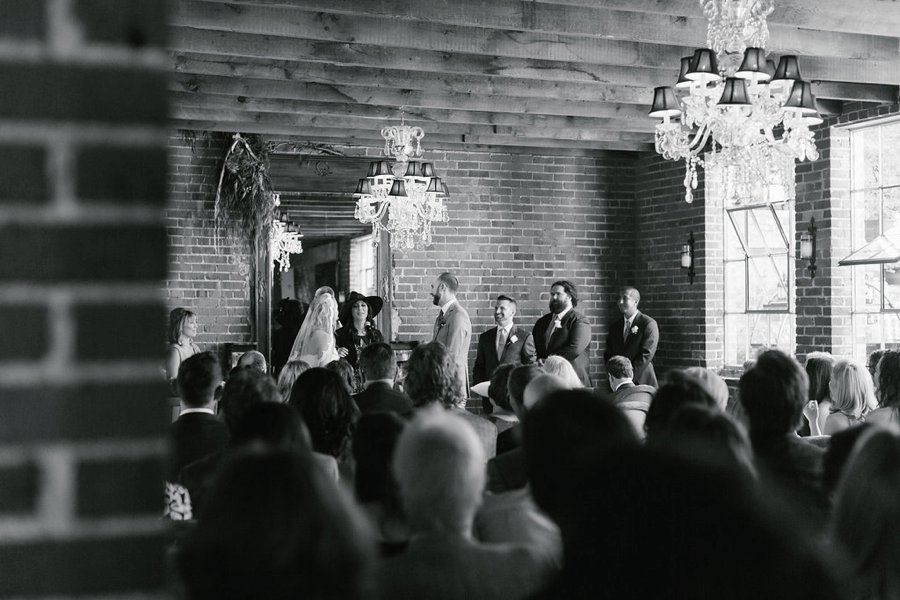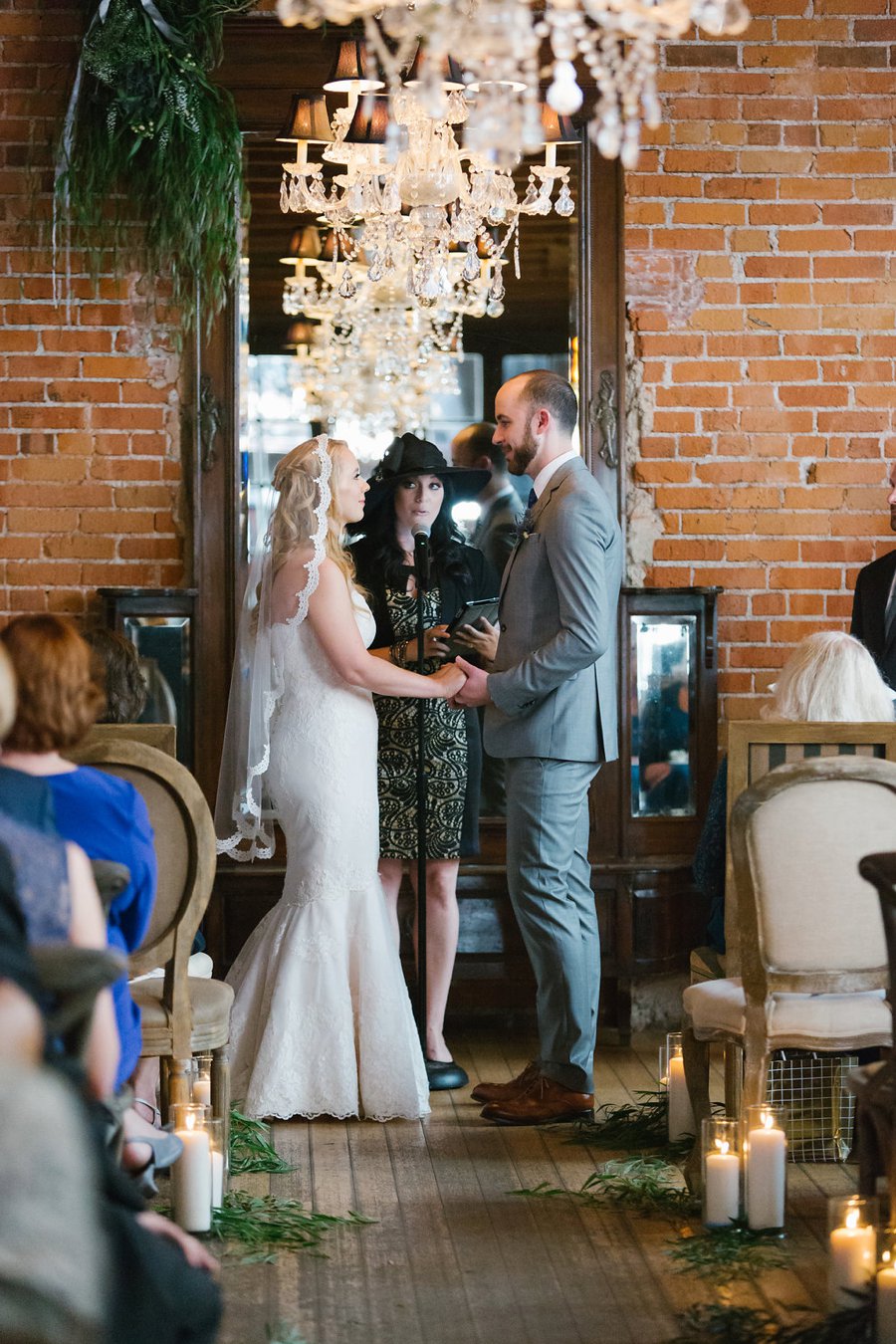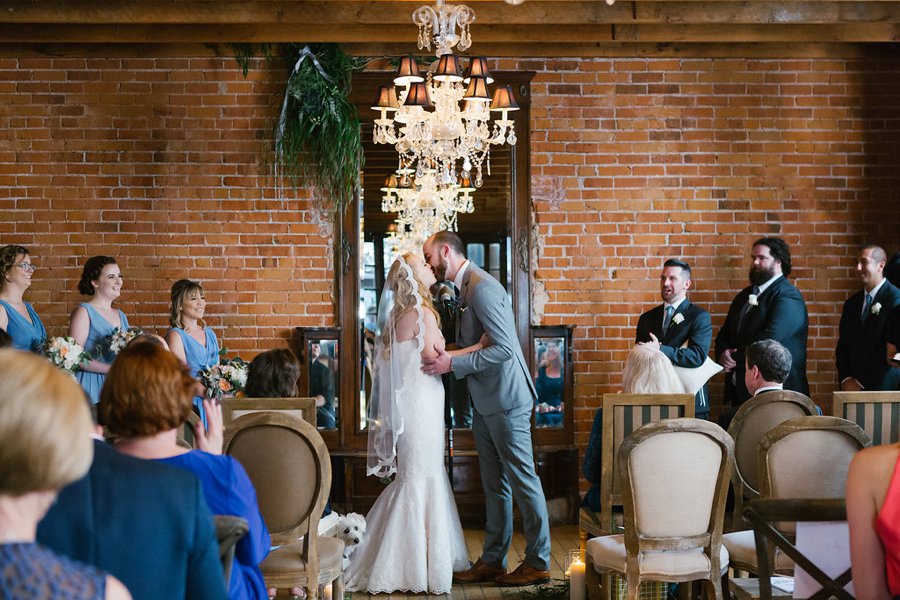 Please describe any DIY, handmade, or personal details.
There's a lot! I painted, stamped and embossed the escort cards, a lot of the signage at the venue, napkins and the cookie bags.

For Christmas two years ago, I commissioned a portrait of me, Steve, and our dog that is framed in our house – so for the programs I used that artwork, asked the artist to send me some clipart flowers in our wedding colors, and designed the programs in InDesign. We included two quotes on the back of the programs – one is a Shakespearean sonnet, an excerpt of which is engraved on my grandmother's wedding ring. The other is a quote from When Harry Met Sally – "I came here tonight because when you realize you want to spend the rest of your life with somebody, you want the rest of your life to start as soon as possible." (I also used those portraits & flowers as our cake topper).

Last thing! Mary, who made my dress, was desperate to add some bling to it. It just didn't feel like me, so I appeased her by having her sew the bejeweled belt she wanted for my dress onto our dog's leash! Maggie has got to be the most blinged-out flower pup ever!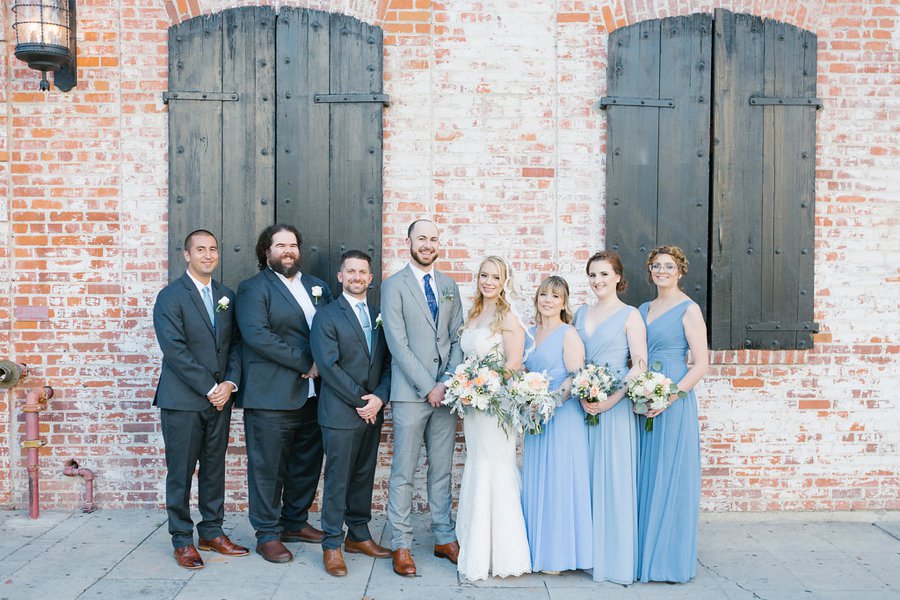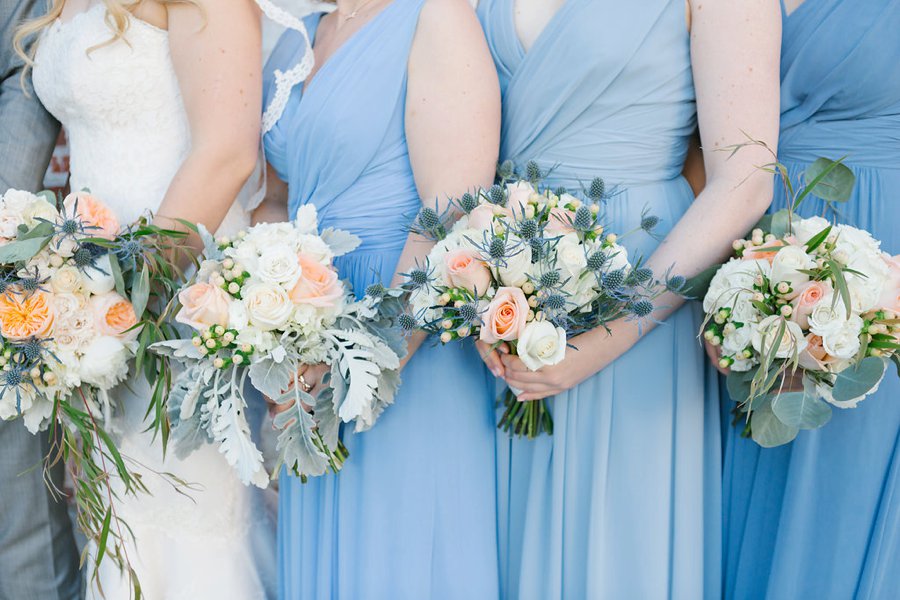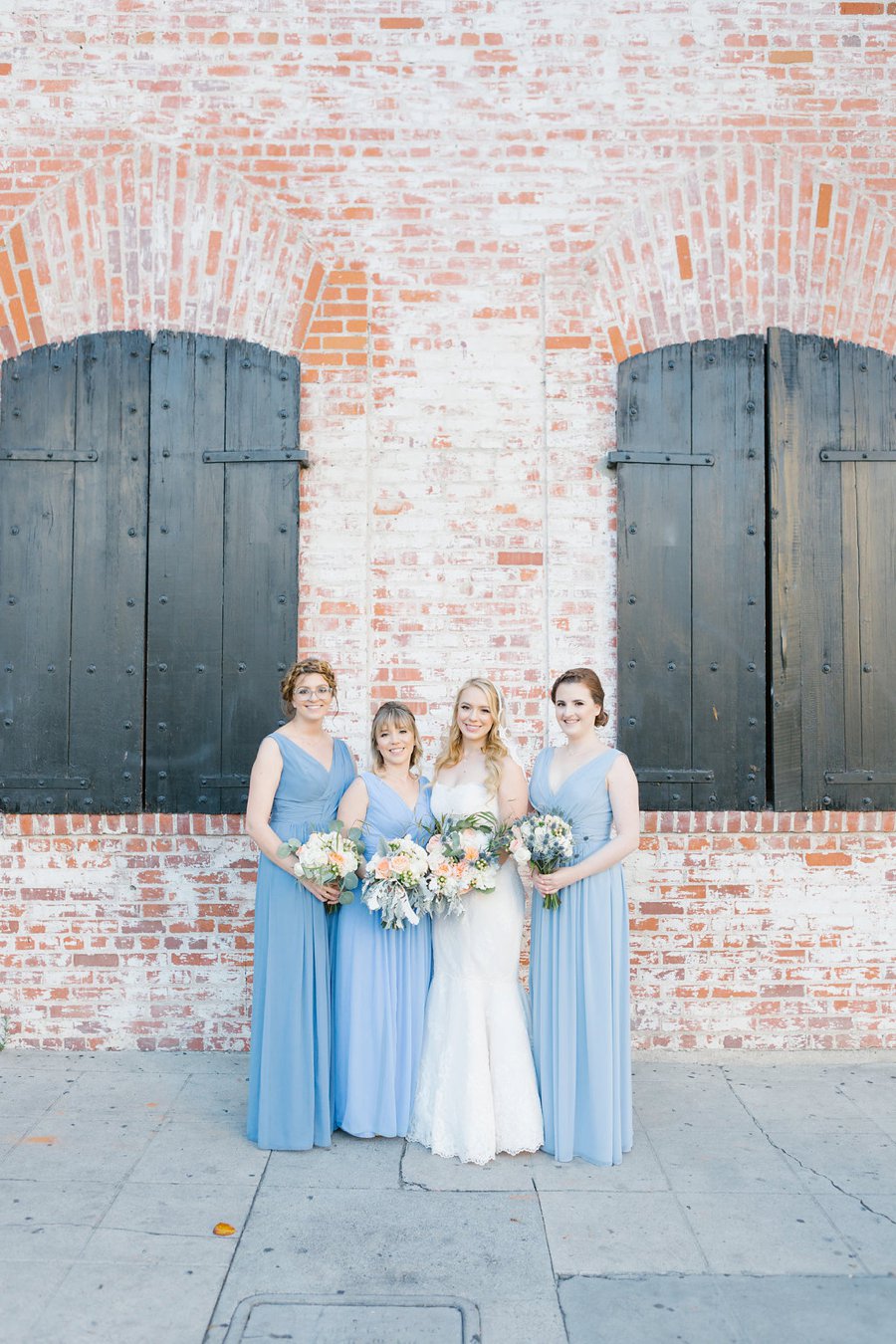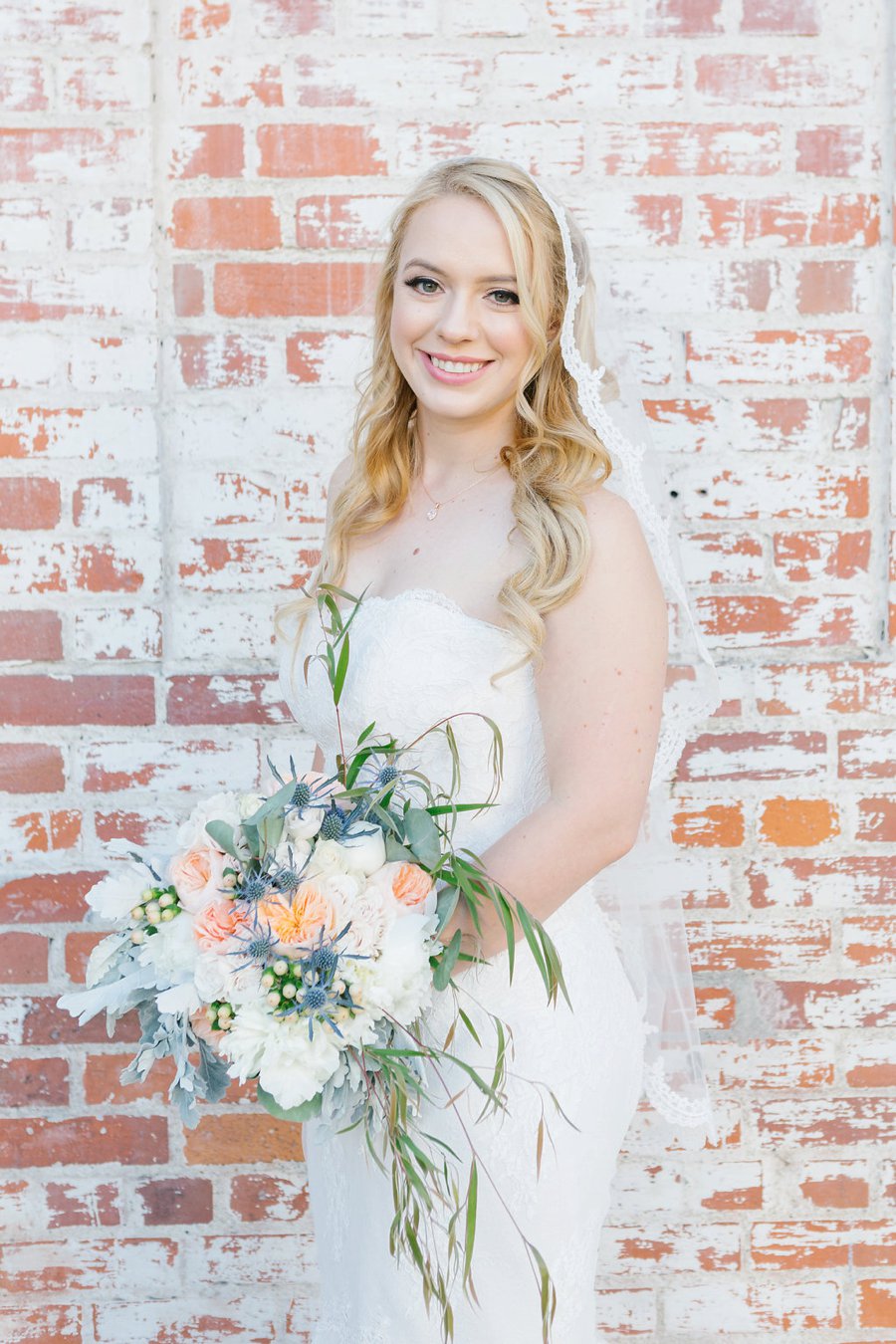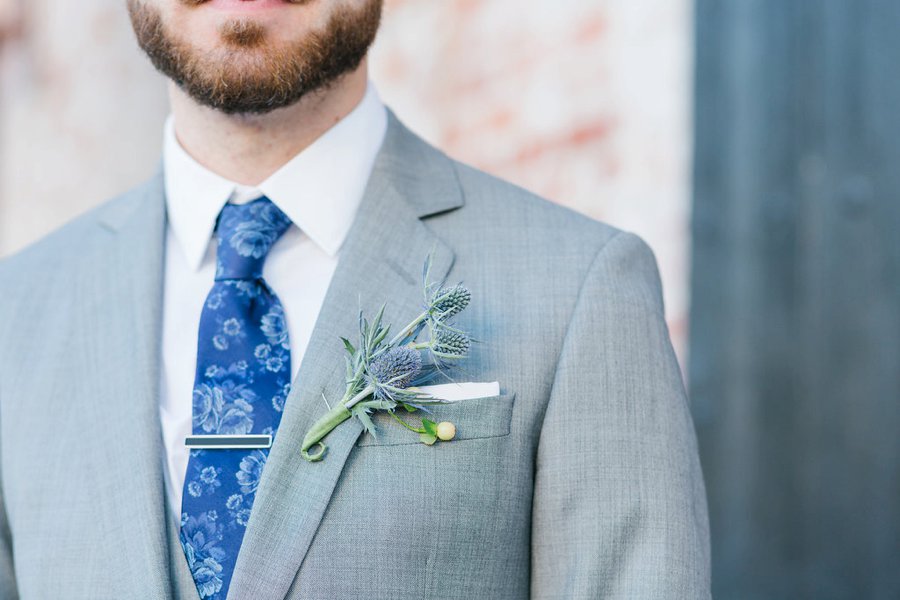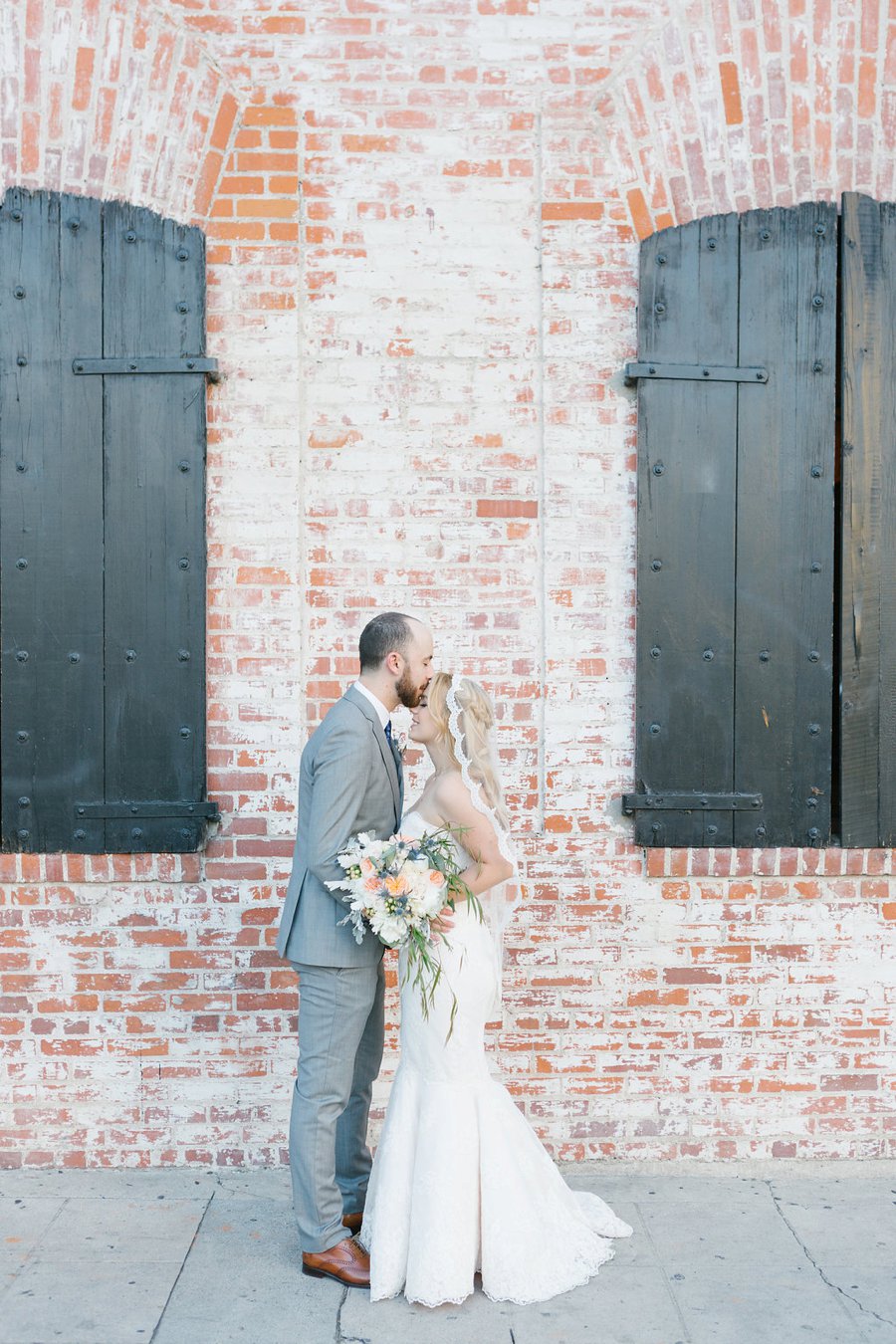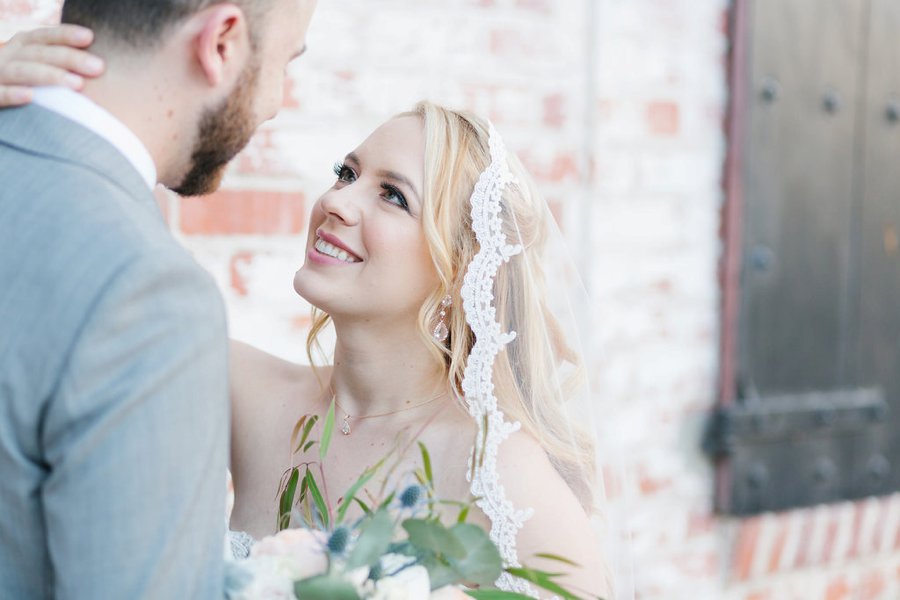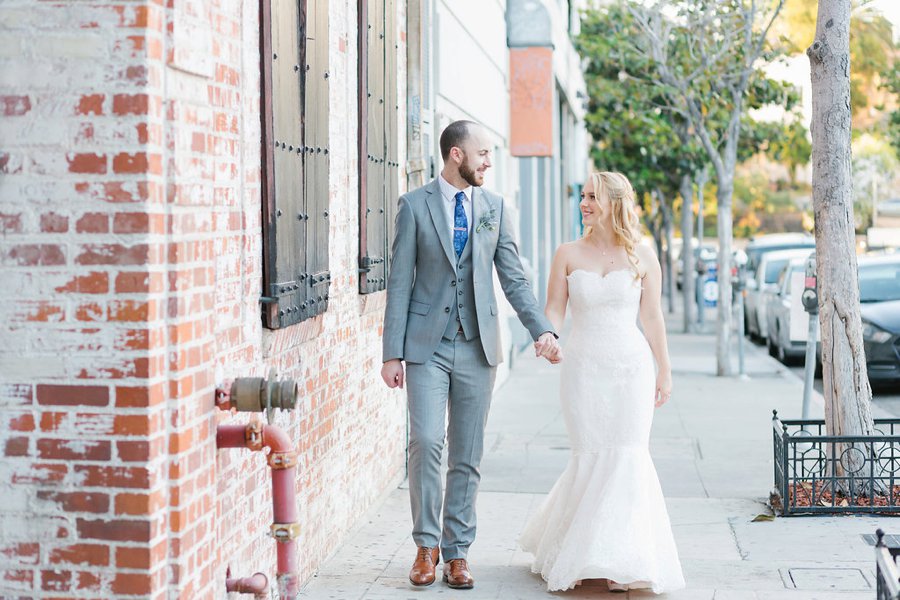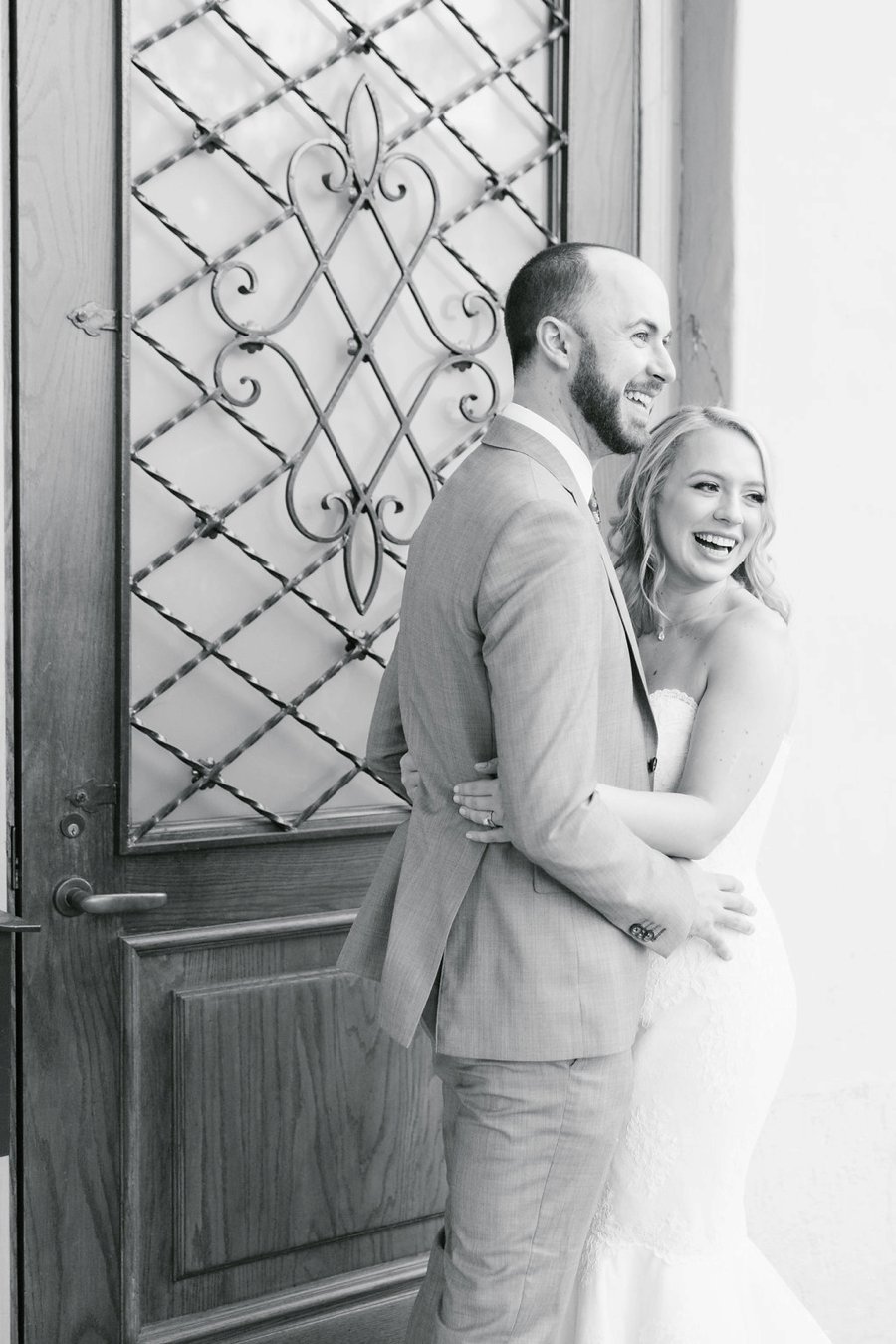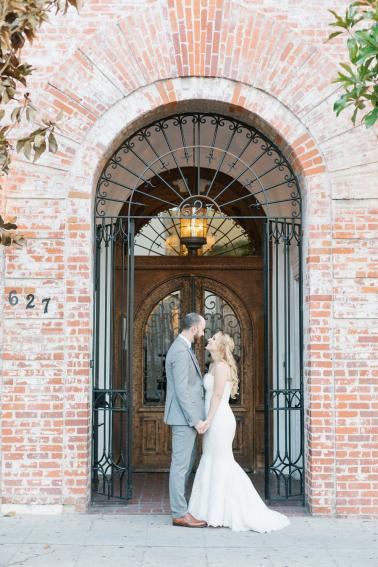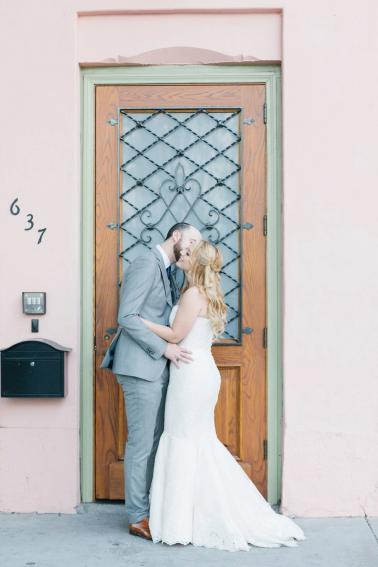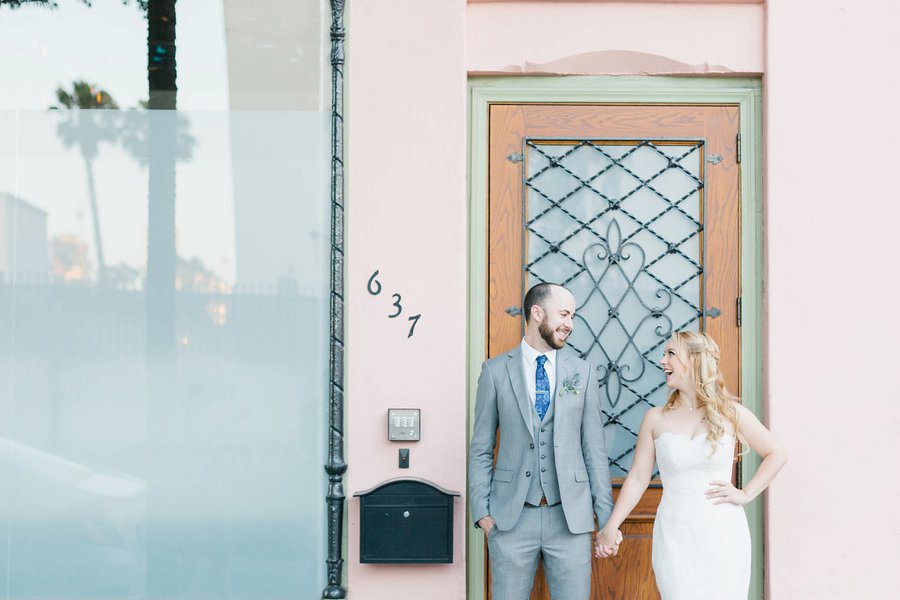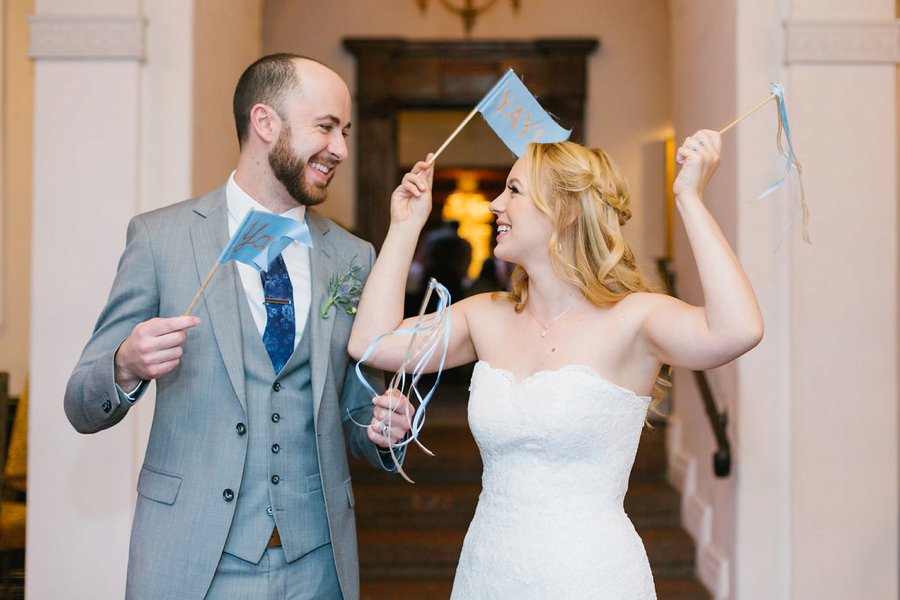 What (or who) helped you most in your planning process and/or on your wedding day?
It's impossible to say! All of my bridesmaids helped me, our amazing wedding planner kept us on track and feeling validated in our choices, my "fairy godmother" Mary who made my dress (and literally sewed up a member of the bridal party into her dress when it ripped before the ceremony!) – it really took a village. Mostly my husband, for always keeping the wedding in perspective for me – it was always about officially beginning our lives together, and looking towards our future with the support of our friends and family.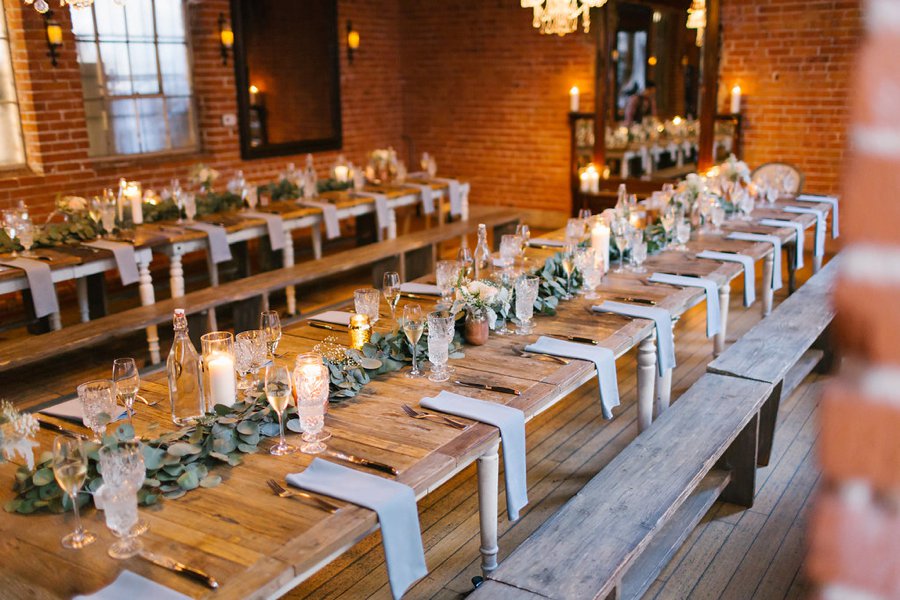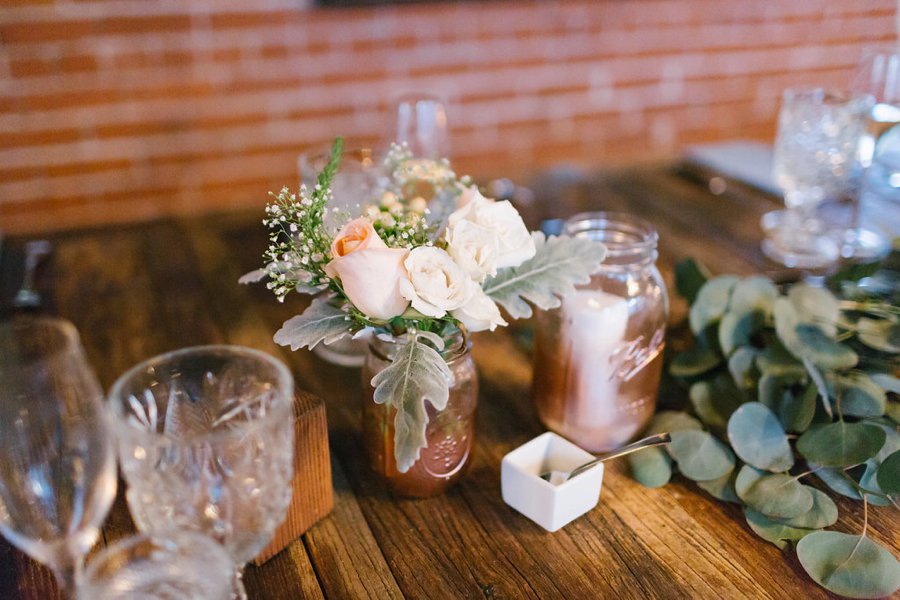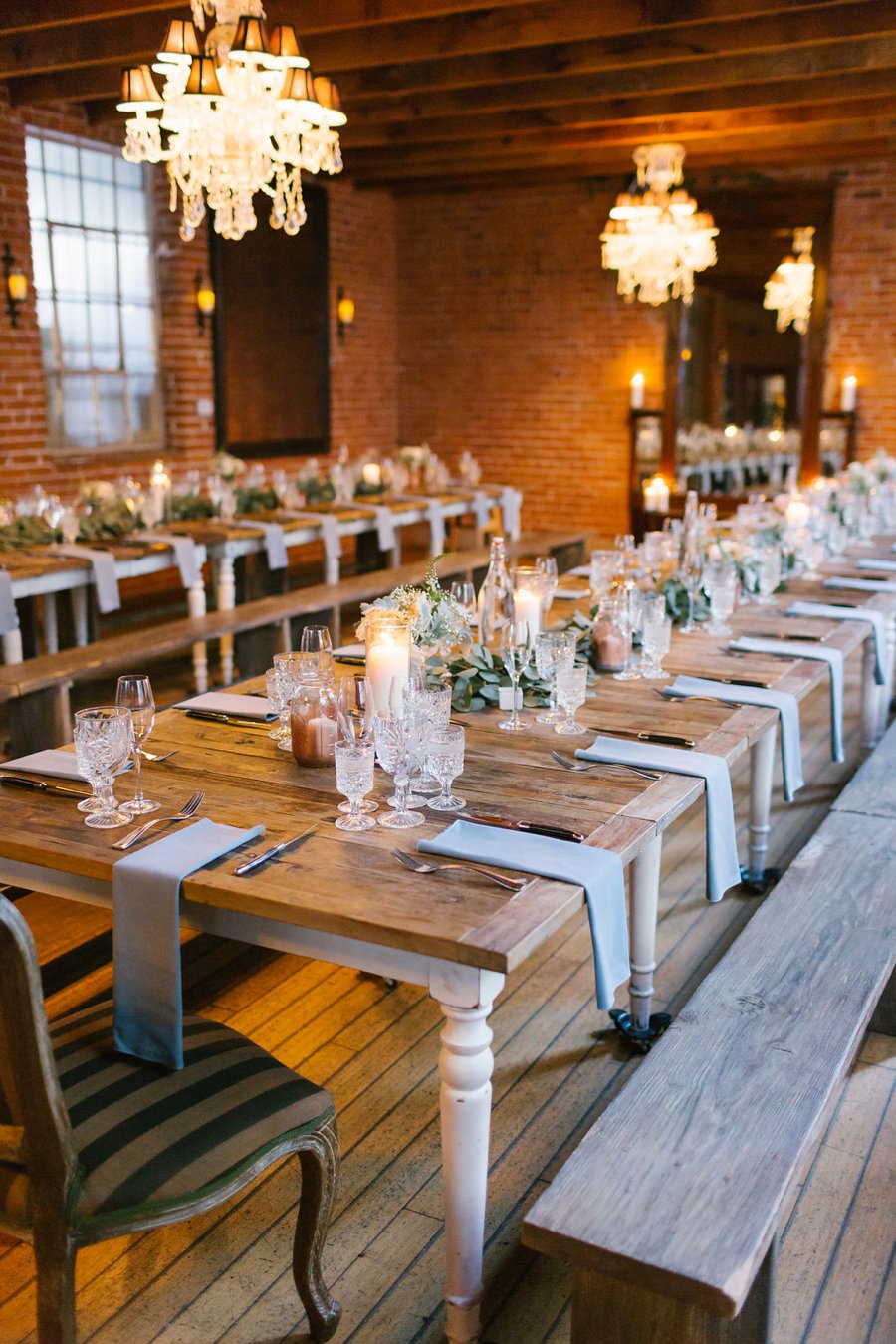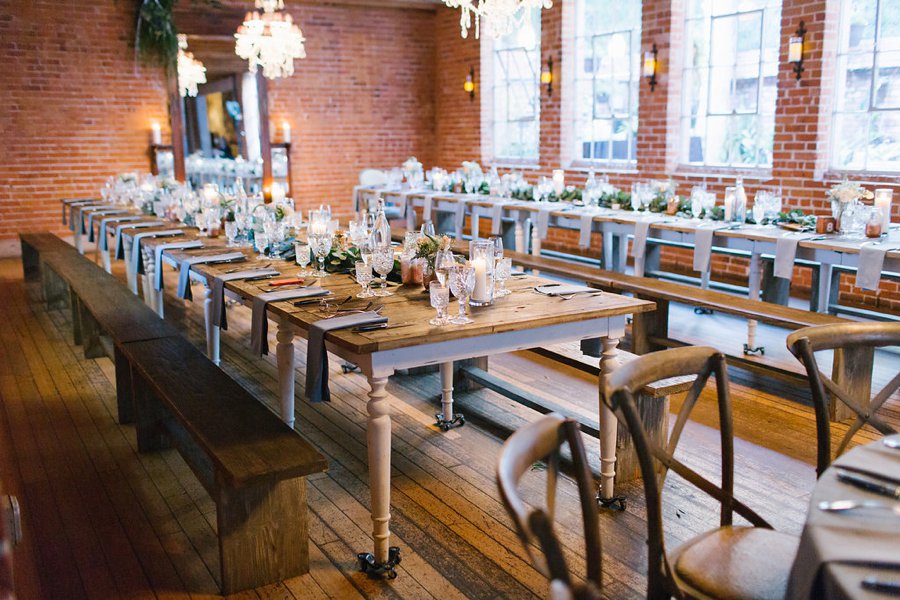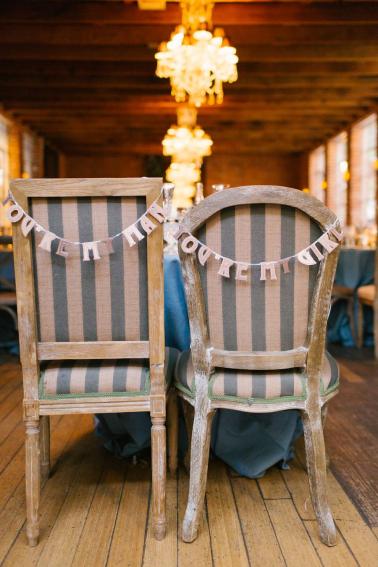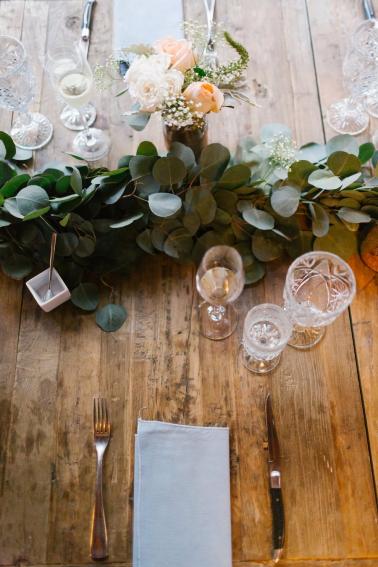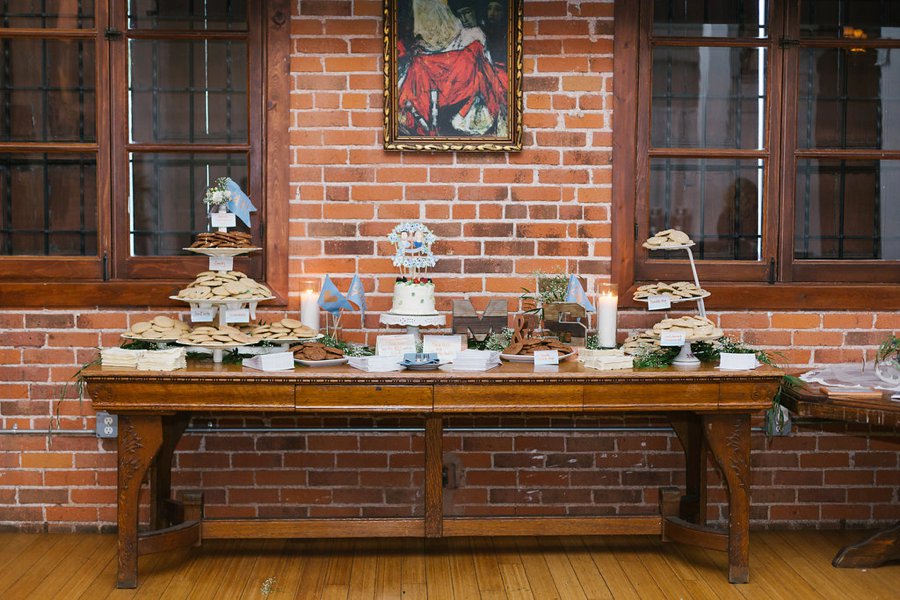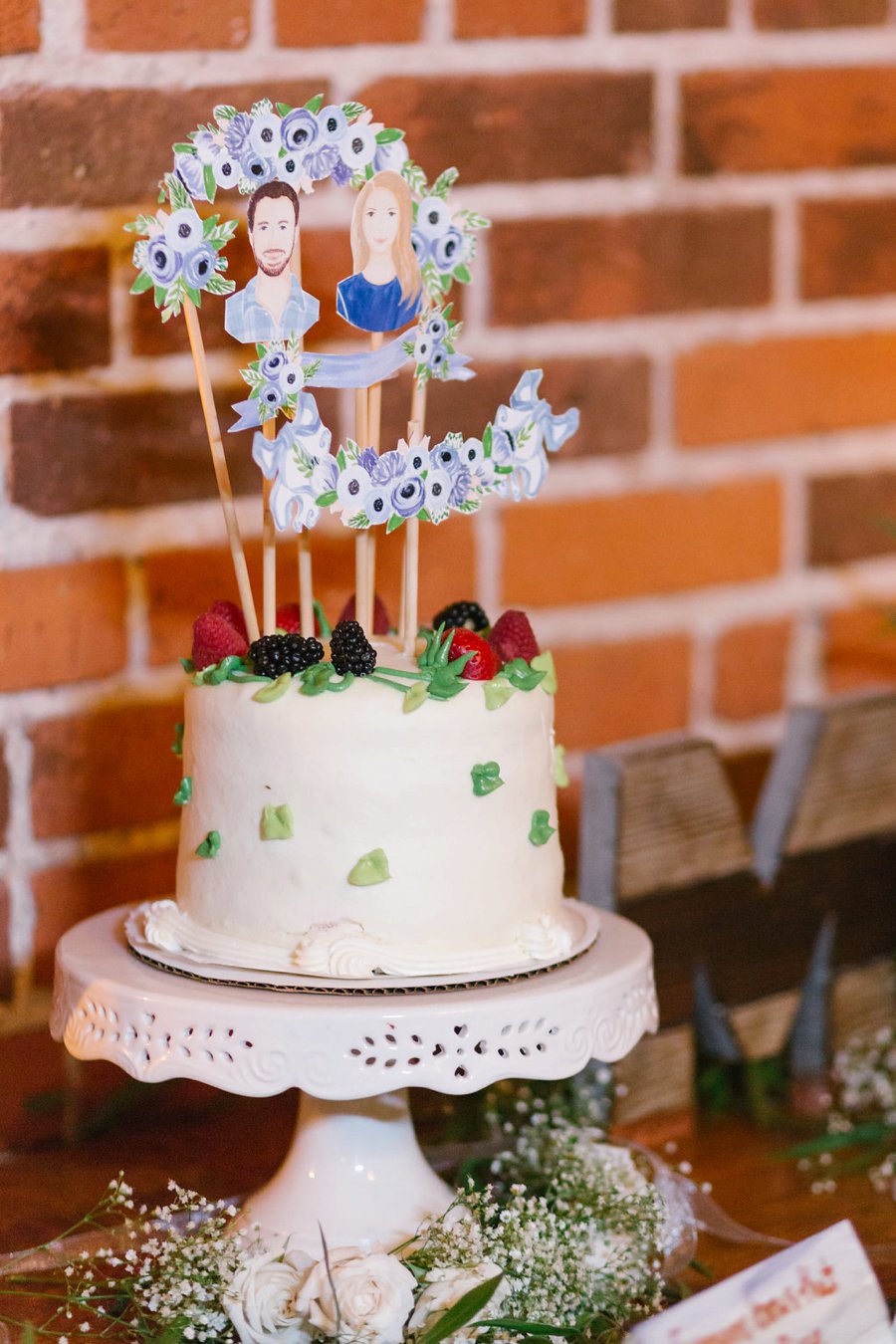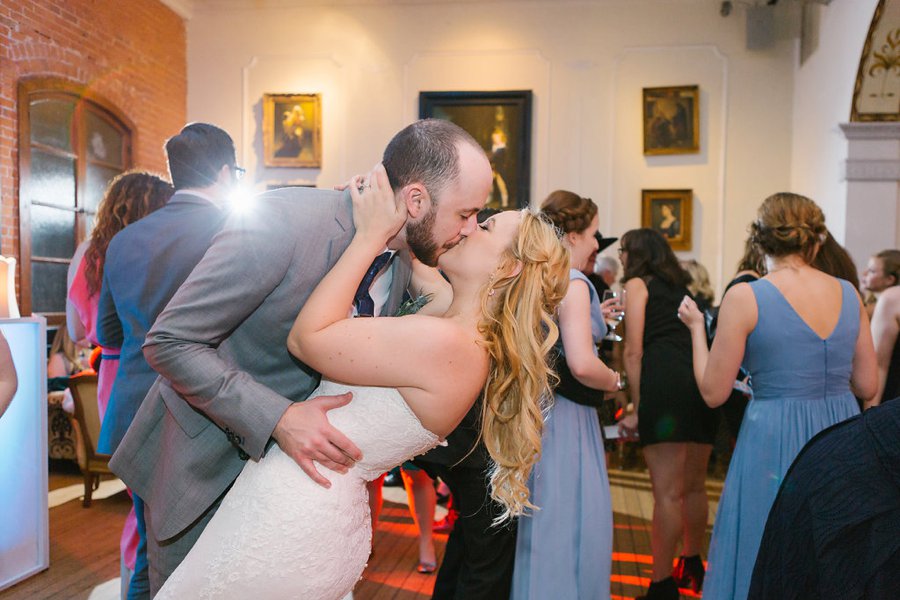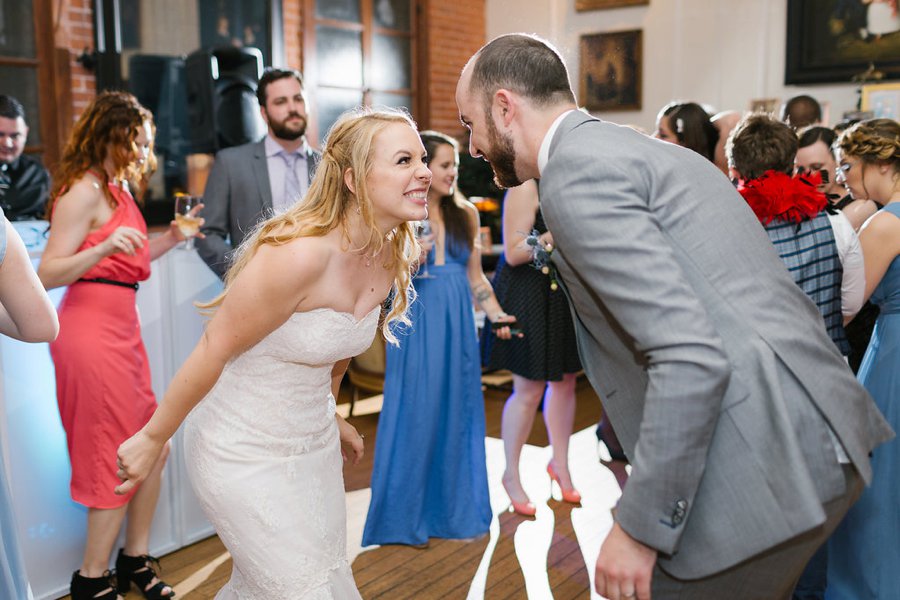 Do you have any advice for couples planning their weddings now?
If, like me, you want to DIY a lot of your wedding details – give yourself a lot of time! Get everything you can done as soon as you can – there will always be more to do! Don't go on pinterest after you've decided what you're going to do. And also, don't force yourself to make anything that you don't enjoy making. I originally had this idea that all my escort cards would be attached to hand-made paper flowers, and after spending 20 minutes trying to make one flower and having it fall apart in my hands, I quickly nixed that craft. So much better for my sanity.

Our wedding was the result of so many friends and family helping us create our dream, and we couldn't be more thankful!
Such a fun day filled with joy and intention! Are there any details that you plan to incorporate into your wedding style that will add a unique and personalized touch?
VENDORS WHO MADE IT ALL HAPPEN…
Photography: Rachel Stelter Photography // Ceremony Venue: Carondelet House // Reception Venue: Carondelet House // Wedding Planning: Moxie Bright Events // Floral: Flower Duet // Stationery: Minted // Videography: Karl Stelter Wedding Films // Linens: Luxe Linen // Catering: Tres LA Catering // DJ: Bouquet Sound // Hair: Design Visage // Makeup: Design Visage // Photo Booth: Bouquet Sound // Wedding Dress: Mary Cravens // Groom's Attire: Klein Epstein Parker // Bridesmaid Dresses: Dessy // Veil: Mary Cravens
The following two tabs change content below.
Lauren Grove is the editor and owner of Every Last Detail. A clueless bride-turned-wedding planner, Lauren uses her experiences and knowledge to educate and inspire brides all over the world.