Finances and budgets tend to add stress to many of our lives regardless if we're planning a wedding or not. But when you add money, a wedding budget, and emotion into the mix of planning your wedding day, it can become overwhelming in an instant. There are a few questions that always come to mind when we start talking about budgets:
Who is paying for what? Are we paying for the wedding ourselves, or will we have family contributing?
How much do we plan to spend?
How do we know what to spend money on, and what to save on?
While we can't answer the "who will be paying for things" OR the "how much should we spend," for you, we can give you some tips on how to maximize your wedding budget, along with some suggestions to help you figure out how to prioritize. We turned to some of our talented pros from The V List to share their insight for making the most of your budget!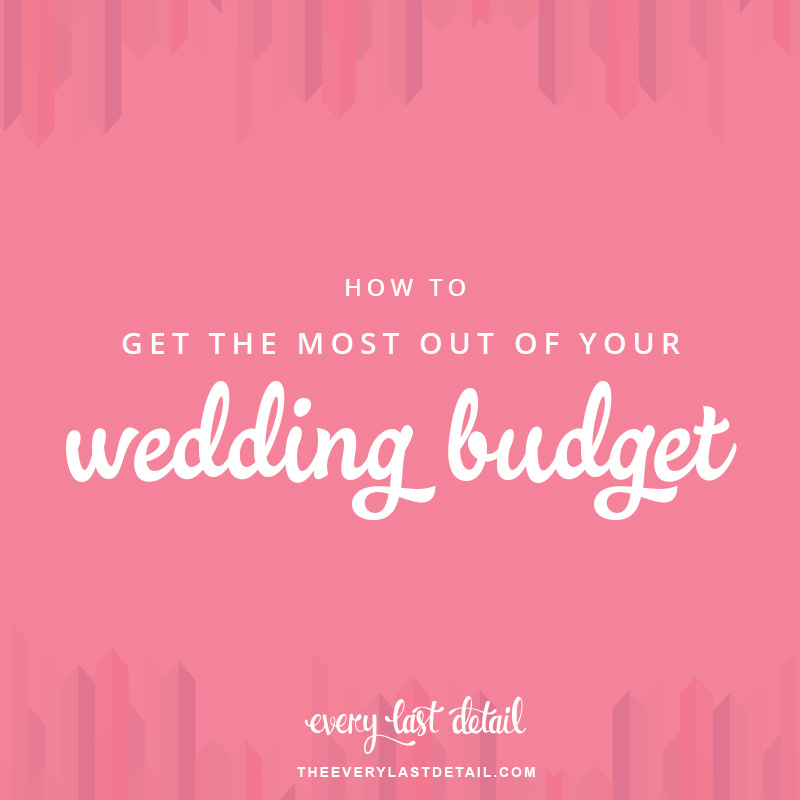 1. Prioritize Your Budget
The biggest piece of advice I can offer is one that helped me with budgeting my own wedding! Make a list of vendors and details you need for your wedding day (venue, photographer, place cards, etc). Once you have that list, make another list putting them in order of highest importance to lowest importance. The vendors or details in your top five are the most important. If they are in your top five, you see them as a priority and that they are worth their price point. Splurge on your top five and then budget the rest of the list. It is very easy to source the little details and keep an eye on sales/coupons/specials! The earlier you get started, the better! — Katerina, Katerina Marie Photography. Art. Designs. LLC
2. Hire a Planner Early in the Process
Hire a planner early in the process! It may seem counterintuitive to spend that money at the very beginning, but a good planner will help you determine your priorities, maximize your budget in all areas, and very often pay for themselves…and then some!— Christina, Refined Bridal Boutique
3. Package Your Photography Collection
Including an engagement session in your photography collection often yields financial savings as opposed to booking things a la carte. The same goes for wedding albums! If you don't see something in a collection you hoped to, ask. Photographers are often willing to create customized packages and take a percentage off the total as an incentive for couples! — Mikkel, Mikkel Paige Photography
4. Combine and Conquer
One of the very best ways that couples can maximize their budget is to COMBINE and conquer! The more items and services a couple combines under one vendor, the more bang they'll get out of every buck because they'll avoid unnecessary additional delivery fees, set up fees or large cost variations. — Sasha, Oh So Classy Events
5. Consider a Signature Drink
Opt for a classic or colorful signature drink instead of providing an open bar. — Julie, Events by Jules
---
Have you already planned your wedding or are you in the process? We'd love to hear how you're maximizing your wedding budget, and how you're setting expectations for yourself and your fiancé!
The following two tabs change content below.
Lauren Grove is the editor and owner of Every Last Detail. A clueless bride-turned-wedding planner, Lauren uses her experiences and knowledge to educate and inspire brides all over the world.