How To Find The Perfect Bridal Party Gifts
---
While your wedding day is a dedicated time to celebrate your first day as a married couple, it is also the perfect time to recognize and honor the most important people in your life. Amongst the most important ones will be the individuals you chose to stand by your side while you state your vows and commit to forever.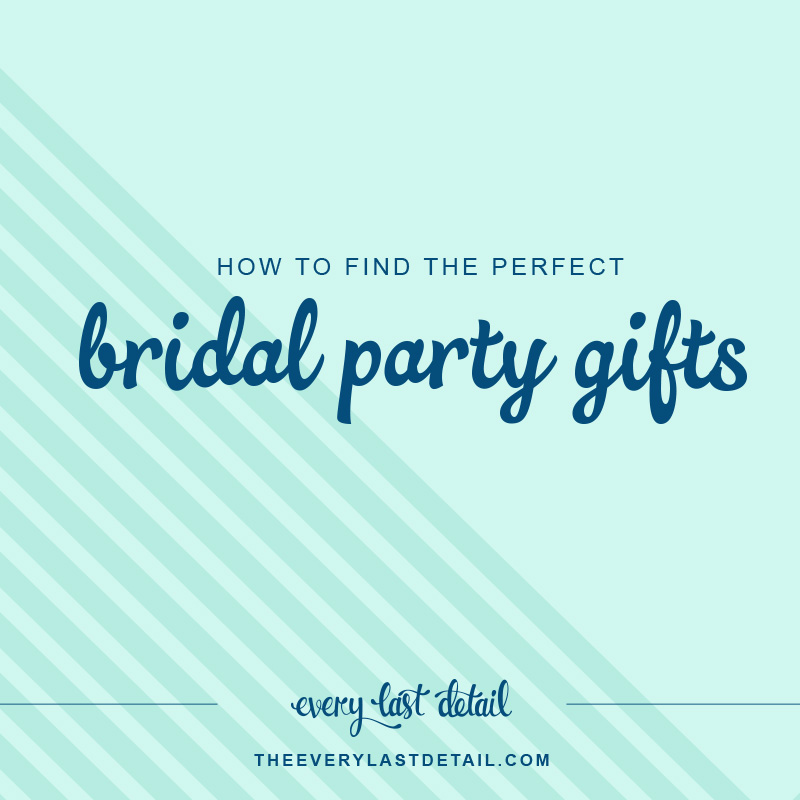 These loved ones were likely some of the first to realize there was something extra special about this relationship. They were likely some of the first to learn the news when he popped the question, and they showed no hesitation when you asked them to stand next to you while you prepare your heart and all the details for the big day. Chances are, these same individuals will each play a pivotal role during all the planning and will offer their support on multiple occasions. They will likely contribute to your bridal shower, help organize your bachelorette party and volunteer their time for miscellaneous wedding tasks like dress fittings and preparing wedding favors. Therefore, when it comes to expressing your appreciation for their love and support, you'll want to choose thoughtful gifts she will adore and cherish.
If you're in search of the perfect bridal party gift, keep these three qualities and four main steps in mind when selecting each item to give.
1. 
Gather Inspiration
Before you begin purchasing the perfect gifts for your bridal party, it is important to gather inspiration. It's during this step you will consider the overall design, such as color palette (we recommend complementing with your wedding colors for consistency), size and shape as well as budget.
It's no surprise, Pinterest is a popular tool because it provides a plethora of inspiration, but don't forget other resources like your favorite wedding blogs, printed magazines and Instagram where you can find inspiration from real weddings and editorials alike.
While you're gathering inspiration, keep the following key qualities in mind in order to choose a meaningful gift with purpose.
CHOSEN WITH INTENTION

: Choose gifts that are unique to each of your bridesmaids. Whether it's a novelty item that reminds you of a specific memory, one of her favorite indulgences or a personal initial to adorn a piece of jewelry, choose every detail with each bridesmaid's specific personality traits and personal style in mind, rather than just what is currently trending.
SERVES A PURPOSE

: Choose gifts that serve a purpose both on and post wedding day. Coordinating robes, dresses and two-piece ensembles can be worn both at the wedding and after all the festivities conclude. Plus, it makes for great photo opportunities! Shawls serve as both a means for covering exposed shoulders when temperatures cool down at night and as stylish accessories for layering throughout the year. Nail polish and lipstick can also be purchased as gifts to be used both on and after the wedding day. Scented candles, soaking salts and facial scrubs are great gifts for your bridesmaids to enjoy before and then while they recover following the festivities of the big day. It's an added bonus when the containers they are enclosed in can be used later as keepsake boxes!
CONVEYS MEANING

: Choose details that convey meaning to your honored recipient. Select a frame that can feature both an older cherished photo as well as a photo of you both from your special day. Select a journal with an inspirational message on the cover and take some time to write a thoughtful message inside for your loved one to read each time she opens it up.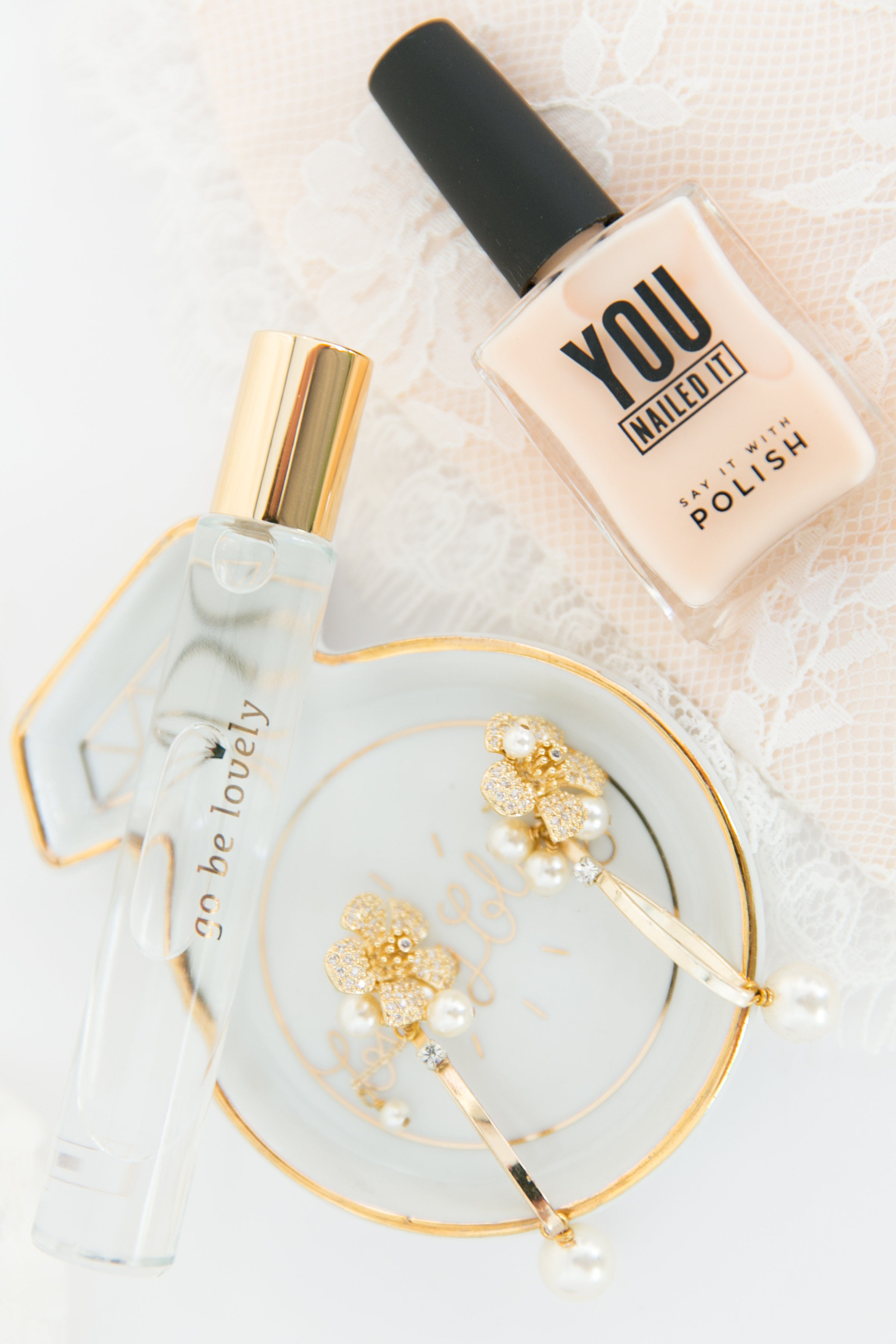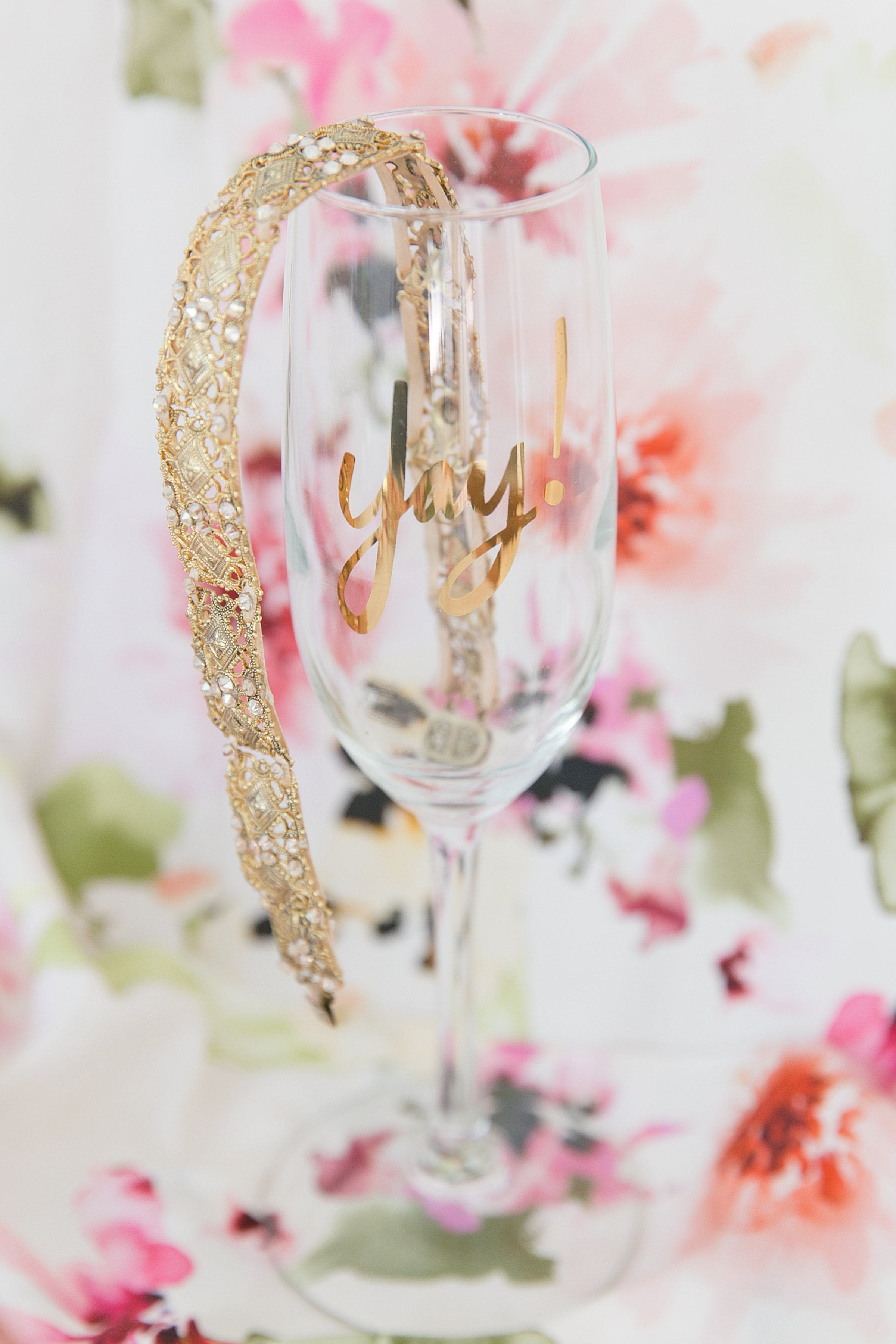 Pro Tip: Create a mood board! Even if you don't have access to Adobe Photoshop or InDesign, you can use a simpler tool like Publisher or PowerPoint from Microsoft Office to create digital mood boards and see which details and color combinations coordinate best together. Copy and paste your favorite inspiration images and color swatches on the same page or print them out and assemble them on foam board as a guide when purchasing your gifts.
2. Gather Sources
We live in a world that embraces creativity and details, so when it comes to gathering your sources, the options can seem endless.  Below is a list of reliable resources where you can purchase your unique gifts.
Local, Independent Gift Shops

– Gift shops are a great resource for fun and meaningful gifts that exude personality, and many times will offer ways to personalize your selected items!

Bridal Boutiques

– Bridal boutiques offer signature pieces to accessorize your bridal party from unique hairpieces to select jewelry to specialty robes. Often, these pieces are of higher quality that can be enjoyed for many years to come for future special occasions.

Etsy

– Etsy is home to one-of-a-kind gifts often handmade by independent makers who enjoy creating unique goods that will appeal to your cherished recipients. Plus, their search tool makes it super easy to find exactly what you're looking for.

Artisan Boutiques

– Sometimes we have the perfect idea for a bridal party gift but don't always have the time to source the items. Because of that, artisan boutiques exist to take on the task of sourcing the details, creatively wrapping the goods, personalizing a message and delivering each package on your behalf. One of our favorites is

Marigold & Grey's Pre-Designed Gifts

and

Custom Gifts

.

Instagram

– A simple hashtag search on Instagram can lead you to the cutest shops offering specialty #bridesmaidsgifts like #bridesmaidrobes and #bridesmaidjewelry. If you're not familiar with the shop, you can always check customer reviews before placing your order.
3. Package With Care
One of the best parts of gift giving is determining how you will package the details you have hand selected for your bridal party. While a gift bag and tissue paper will get the job done, well thought out packaging can go a long way. Below are a handful of ideas of how to carefully package your gifts with a little extra love.
Weekender Bag

Decorative Keepsake Box

Glass Shadow Box

Unique Hat Box

Personalized Tote Bag

Custom Cosmetic Bag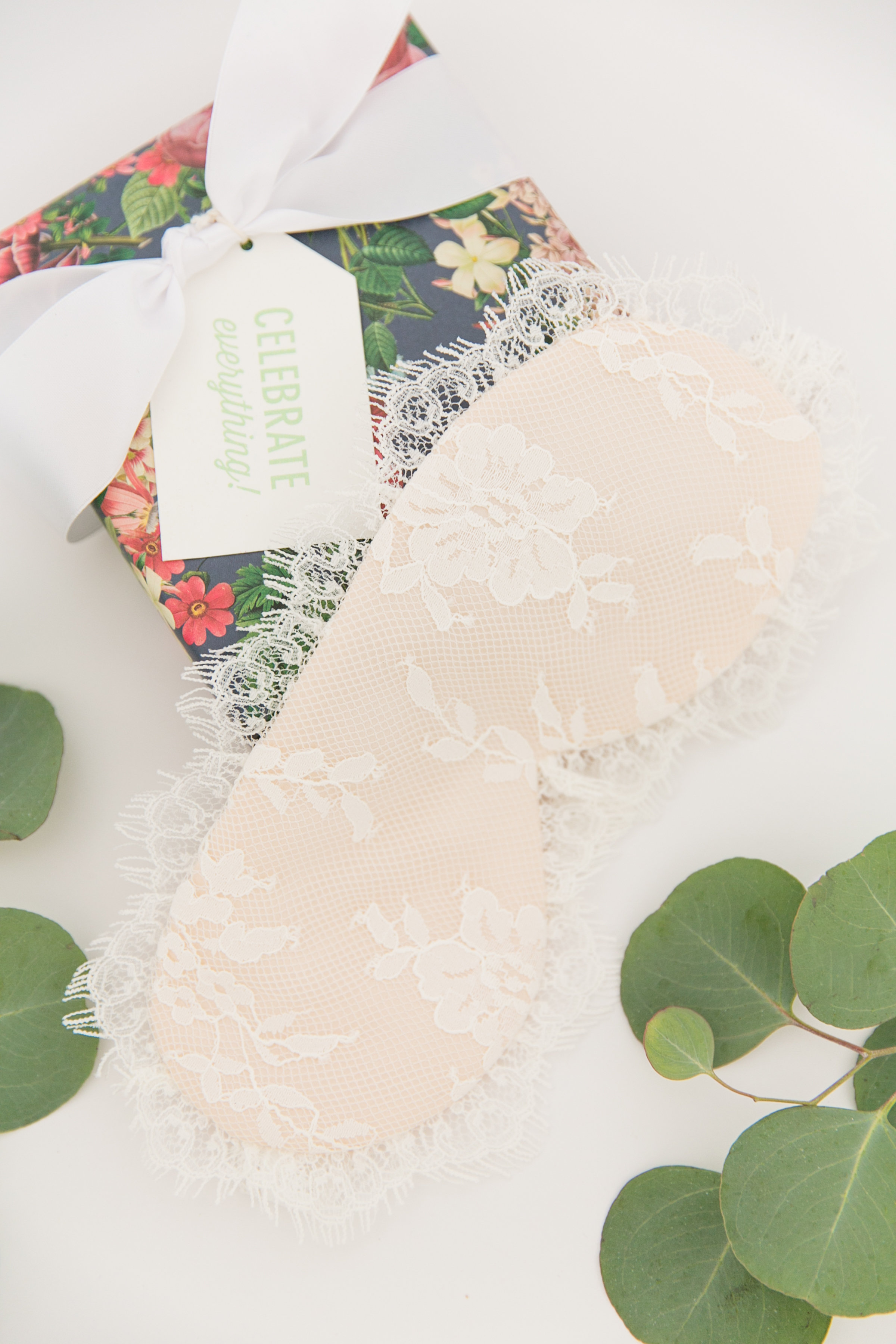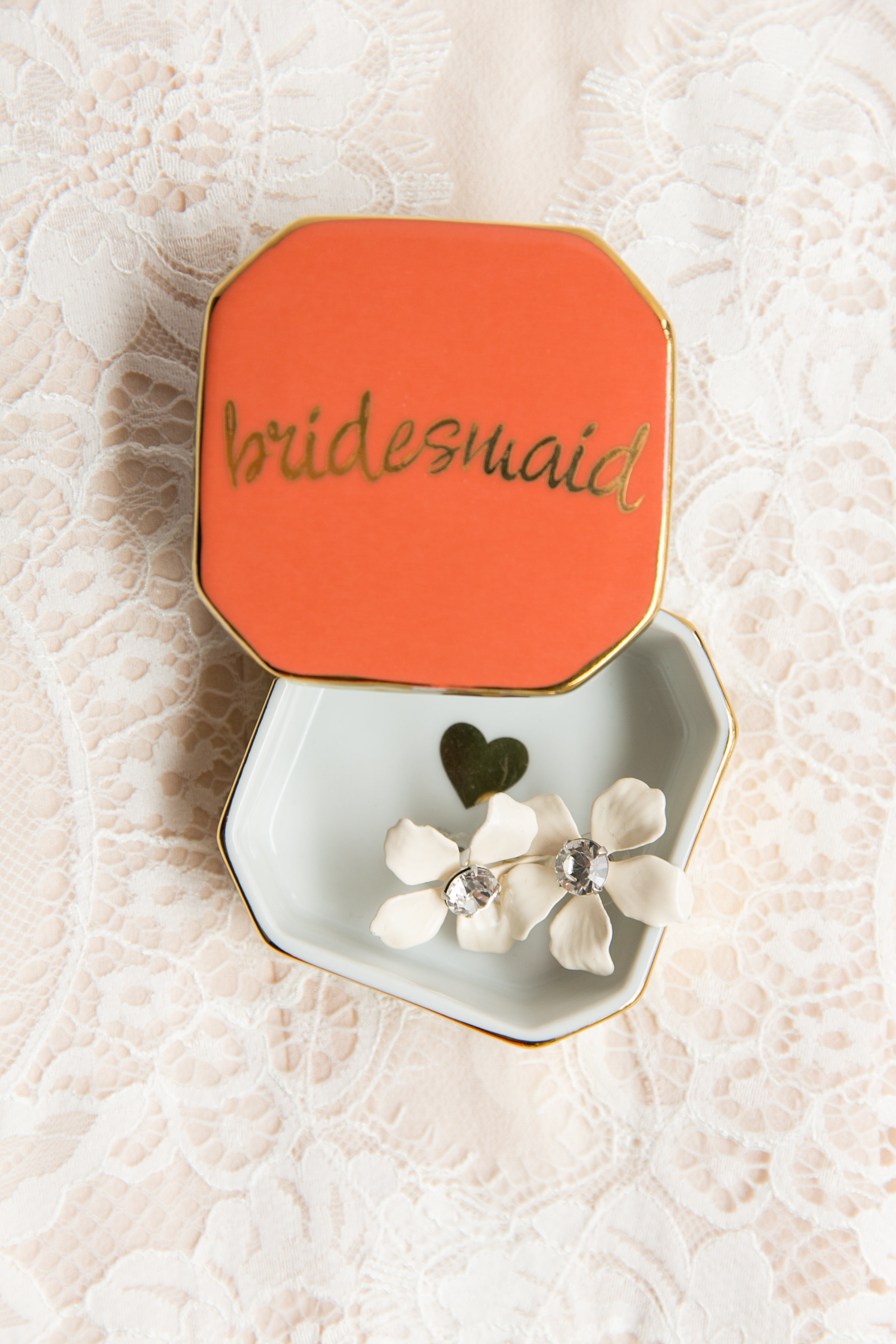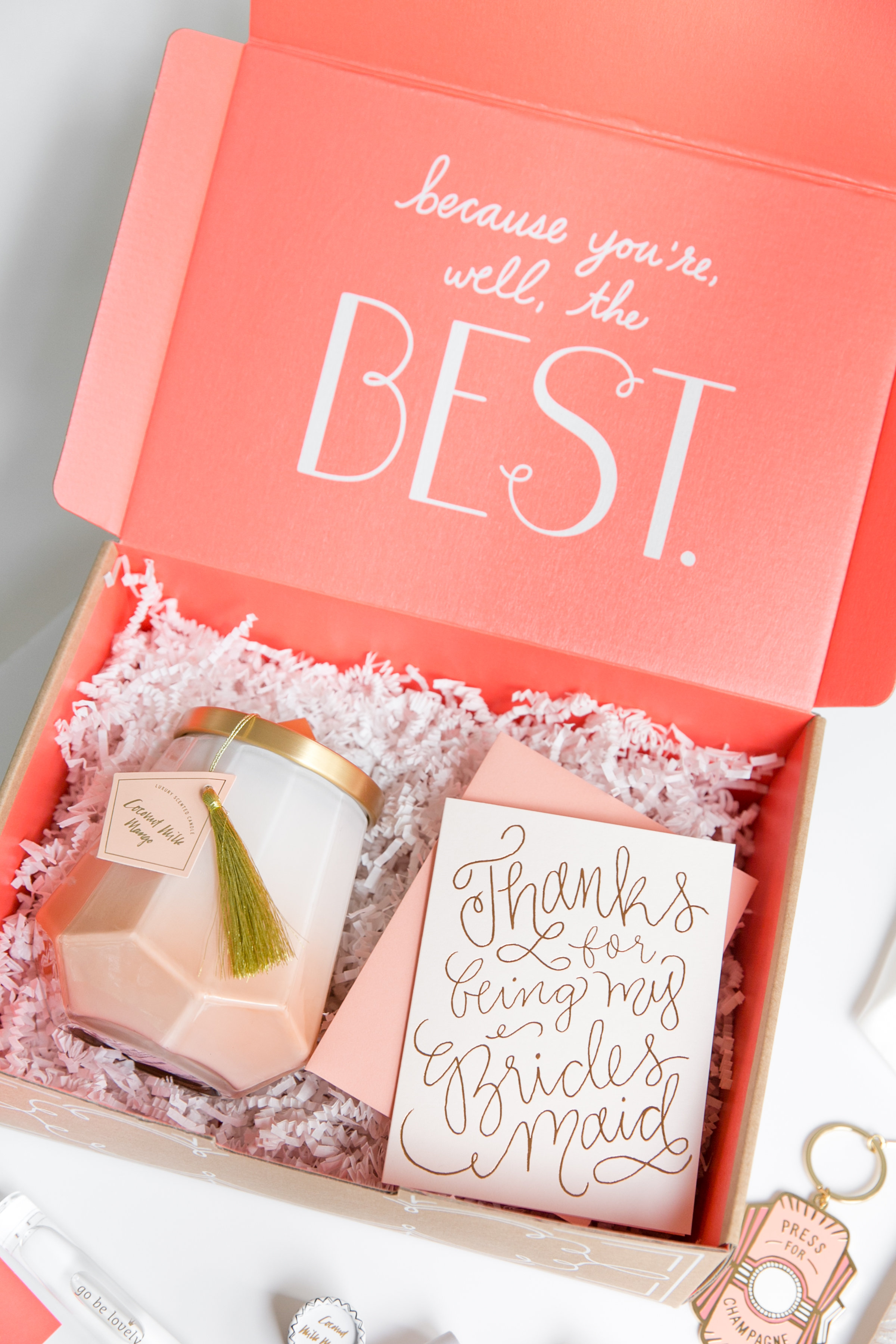 4.
Personalize It
Nothing makes a gift more special than personalizing it! Depending on the details you choose, consider personalizing the gift with each bridesmaid's name, initials, favorite quote or personalized message by the following techniques:
Etching

Engraving

Monogramming

Hand Lettering

Embroidering

Embossing

Painting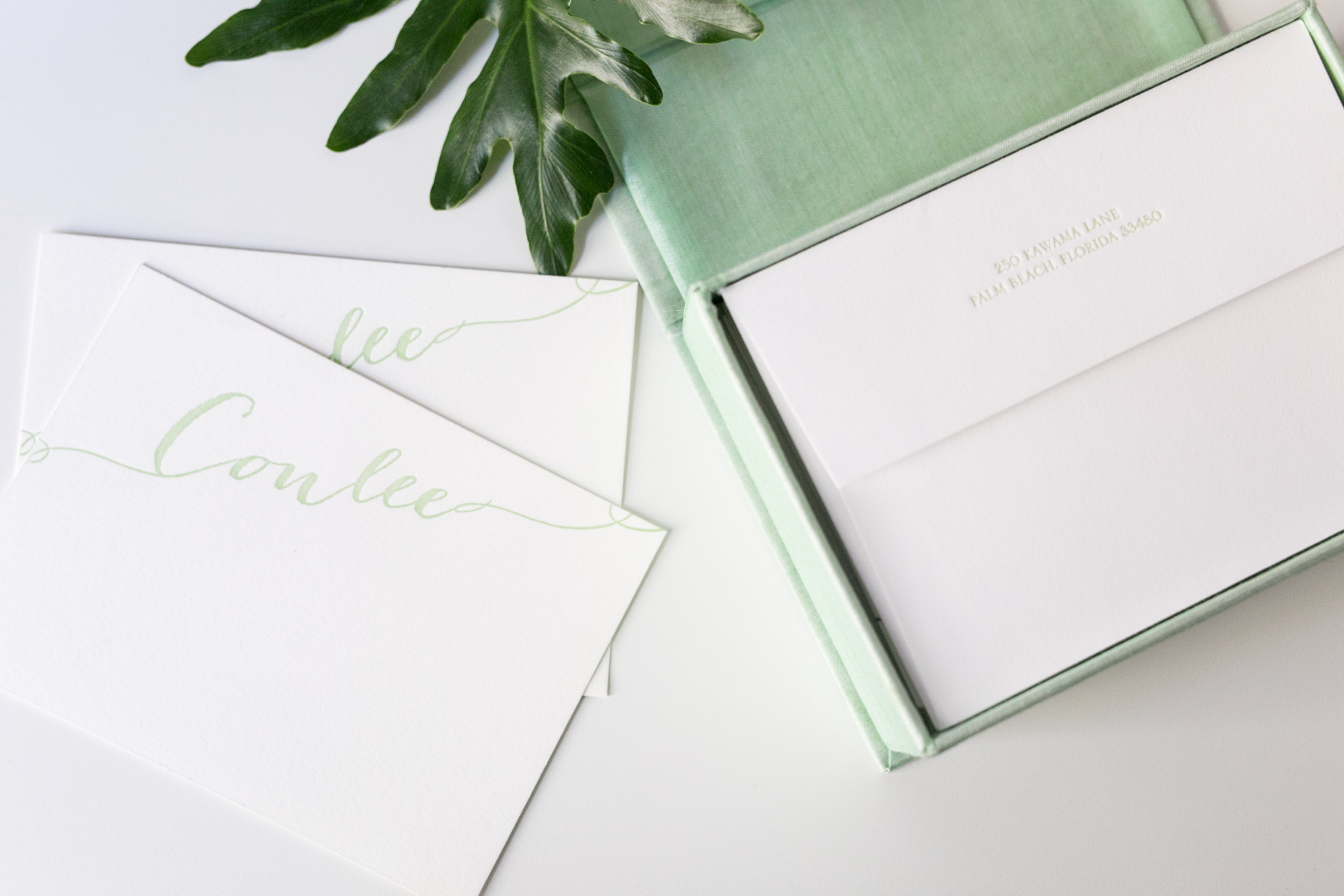 Pro Tip: Many of the shops you purchase your gifts from will offer or can recommend a professional service to provide the personalization techniques above. Just ask!
All in all, selecting your bridal party gifts should be a fun way to get creative and love on your best friends! Just remember, you know them best, and they will love receiving your token of gratitude.
PHOTOGRAPHY: The Branded Boss Lady // ROBES, JEWELRY, EARRINGS: The Bridal Finery // GIFT BOXES, PERSONALIZED STATIONERY, NAIL POLISH, CANDLE, "BESTIES PRINT," PERFUME, JEWELRY DISHES, CHAMPAGNE GLASSES, KEYCHAIN: PAPER GOAT POST

The following two tabs change content below.
This post was written by an ELD Team Member... and there's a good chance she likely loves weddings, Kate Spade, and wedding details, as all of #TeamELD does!