How to choose a wedding photographer- we know it's a thought that has crossed your mind. Rightfully so though, because a wedding photographer is one of the very first wedding vendors that you will hire, and an incredibly important one too!
Similar to your wedding planner, your wedding photographer will spend many hours by your side. Not only will they capture your first look, your details, and your dance floor (and every moment in between!), but they will also capture you while you and your love are each experiencing a complete range of emotions. The images your photographer captures will be the ones kept in albums, hung in your home, and gifted to family and friends. You should love them, and every time you see them they should evoke happiness about your day and your experience as a whole.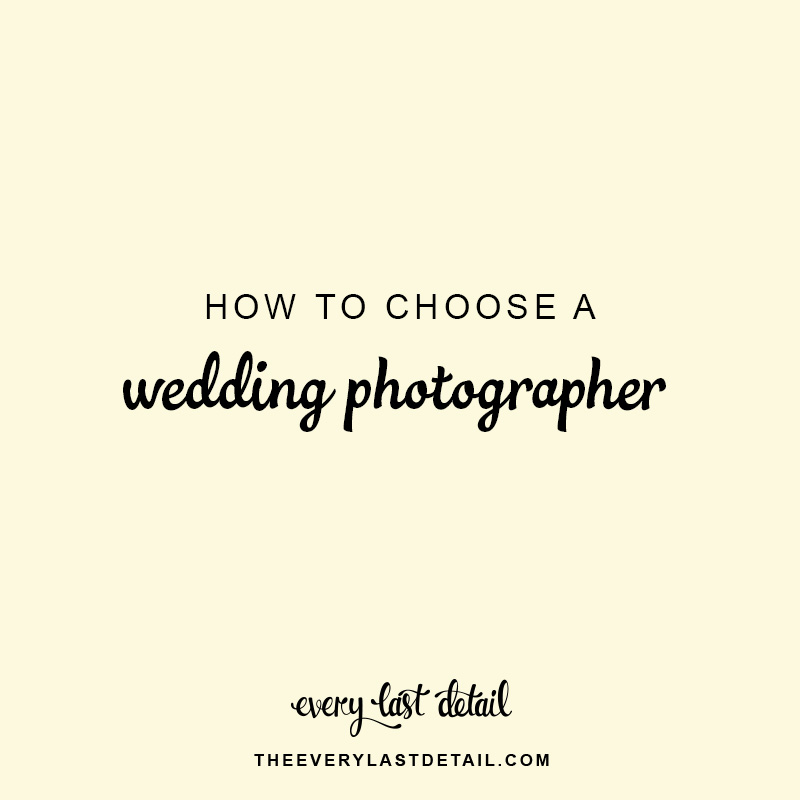 So, what should you be looking for when it comes to choose a wedding photographer? We asked the experts of The V List to share their insight to help you out!
Can you see yourself in the photographer's images?
---
I love what Nicole Jansma Photography shared about visualizing yourself in the images of a photographer's portfolio: "Scroll through the photographer's portfolio and ask yourself this question: "Can I visualize myself in these photos AS IS?" In other words, can you see yourself in that photographer's work with no strings attached – no change in the coloring that you see, no differences in the posing you see? If the answer to that question is no, that is not your photographer. " 
When it comes to a wedding day, EXPERIENCE is important.
---
Ashley and Greg of Brooke Images share, "Experience. Weddings can be stressful. It can be easy to take beautiful photo in the perfect environment but when it comes to a wedding day, there are so many moving parts. I believe it is important to hire someone who has experienced many situations and knows how to handle them well, all while photographing a wedding beautifully." 
PERSONALITY IS KEY!
---
When I was planning weddings, I always made sure to give my couples recommendations for photographers who not only fit their preferred style, but who I thought would mesh well together. And I'm not the only one who does that! Senior Consultant of Michelle Garibay Events said, "I typically ask my clients 2 questions before referring them to a photographer: What is their preferred Style, (Light and airy, crisp and classic, or more moody?) and what is their photography budget. Also, I like to match personalities!"
Ashley Poole Photography shares, "After the obvious, which is making sure you LOVE their work and their style, the most important factor in choosing a photographer is how you and your fiancé work with their personality. Photographers all have different ways that they carry themselves in life and on wedding days. This is why I believe meeting in person before you book is key. If you like them as a person, you'll like them on your wedding day. And this is a big reason engagement sessions are so important! Not only do you get beautiful photos of yourselves in this season of life (it really is the sweetest season), but you get a taste of what to expect on your wedding day. Out of all of the vendors you hire, you will spend the most time with your photographer, so you want to make sure you like them and even enjoy their company!"
Florida photographer Pure7 Studios says, "Aside from choosing a photographer because you LOVE their pictures (which goes without saying), we recommend choosing a photographer whose personality you connect with. They're going to be around you A LOT on your wedding day, so it's important that they put both you and your spouse-to-be at ease!"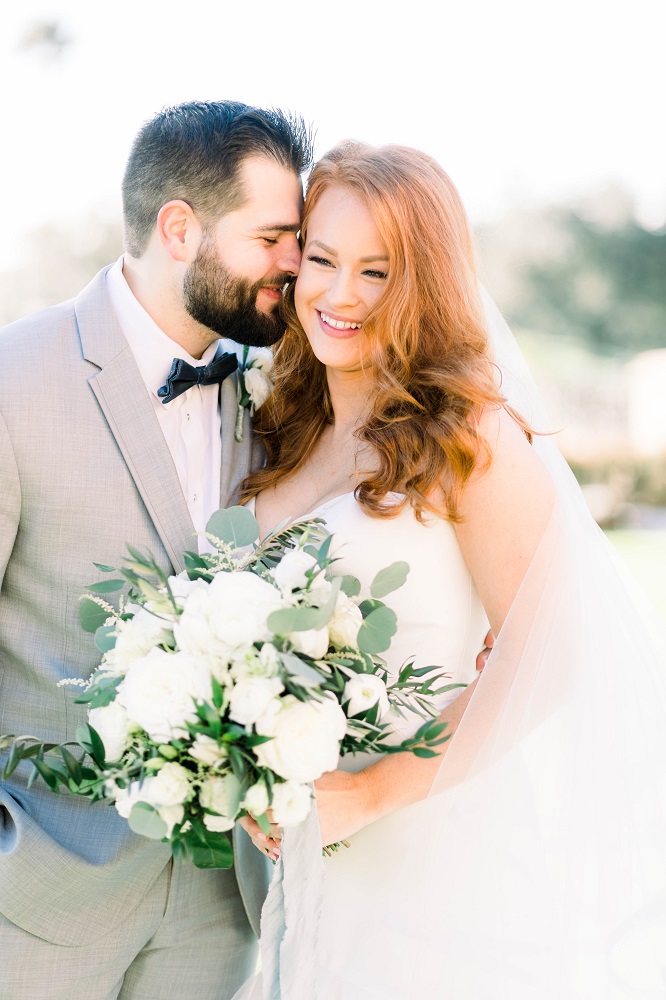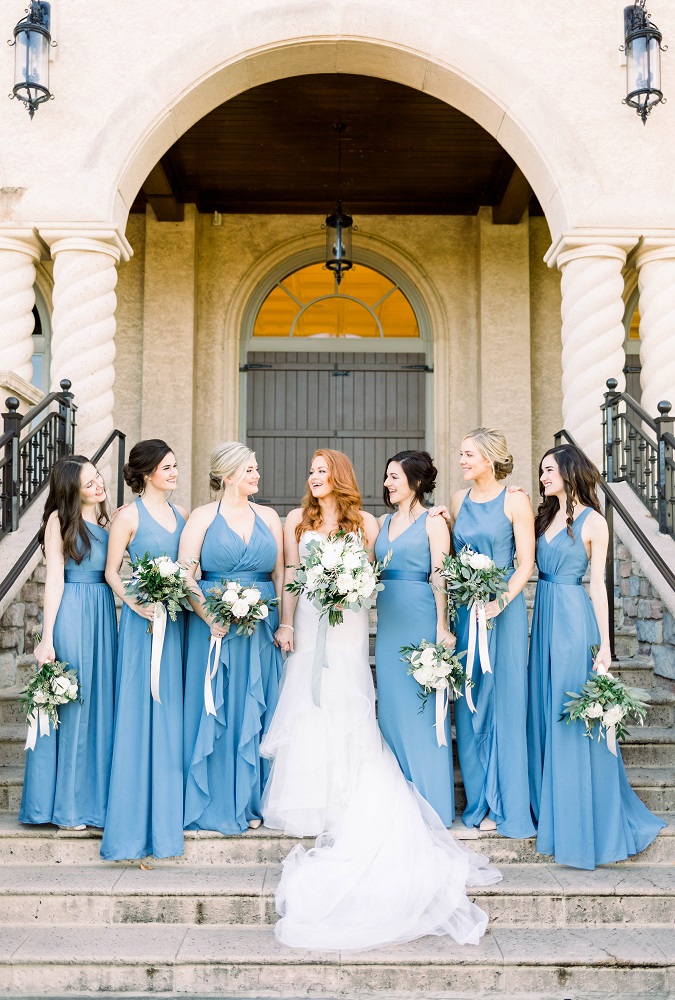 Images by Jordan Keenan Photography 
Get to know your photographer- they should want to get to know you too!
---
Jordan Keenan Photography suggests that "it's important to consider hiring someone who's invested in getting to know their couples through the process. I often times remind my couples that the better I know you, the better I know how to tailor my skills to capture your day in a way that captivates your love and style!" 
Yes yes yes! I can attest that being comfortable with the person behind the camera makes ALL the difference- especially if you and your future spouse say that you're "not photogenic". (Newsflash: just about everyone says that!)
Lynne Reznick Photography, a Boston wedding photographer, says, "Beyond choosing someone who has a style you like, making sure you feel comfortable with them is really important. You'll spend more time with them than any other vendor on your wedding day and they'll be by your side for intimate moments between you and your loved ones. For this reason your photographer should want to get to know you and your soulmate, and you'll want to make sure you spend some time getting to know them, before you book them!" 
Connection and Comfort!
---
Elaine of Elaine Palladino Photography shared some amazing insight: "I look at wedding photography as a collaboration between the photographer and the couple. It's important that you have the space to be yourself that means finding a photographer who can connect with that will showcase who you are as a couple. You want to look at your pictures and say, that's us and our love." 
"Make sure you meet them in person before booking," shares Cassidy Alane Photography. "While a photographers work and style should be one of the main reasons of hiring them, you should also be looking at how well you connect with your photographer! If you don't feel comfortable with the photographer you're interviewing, then you're going to feel uncomfortable and upset all throughout your wedding day, and that's not okay!" 
Is their shooting and editing style what you like?
---
And finally, we come to STYLE. Knowing what style of photography you like is SO important, because even if you like the photographer, you may not like their photography. There are a few different (beautiful) styles happening within the wedding photography world right now- a quick Instagram search for "#weddingphotography" should display them all. But, there's a little more to this concept, so I'm working on another article to expand on wedding photography styles for you- it will be live soon! :)
In the meantime, I highly recommend reading Nicole Jansma's post she wrote all about photography styles here!
---
All of this insight is SO very helpful- I know I wish I had known it myself when I had to choose a wedding photographer! (And I guarantee you if I had, THIS wouldn't have happened.) After all, that's one of the reasons why Every Last Detail exists- to help you plan your wedding with the knowledge that I wish I had!
When it comes time to choose your wedding photographer, I wish you luck!
And if you want to know who we have vetted and verified for you already, click below to head over to The V List!

The following two tabs change content below.
Lauren Grove is the editor and owner of Every Last Detail. A clueless bride-turned-wedding planner, Lauren uses her experiences and knowledge to educate and inspire brides all over the world.