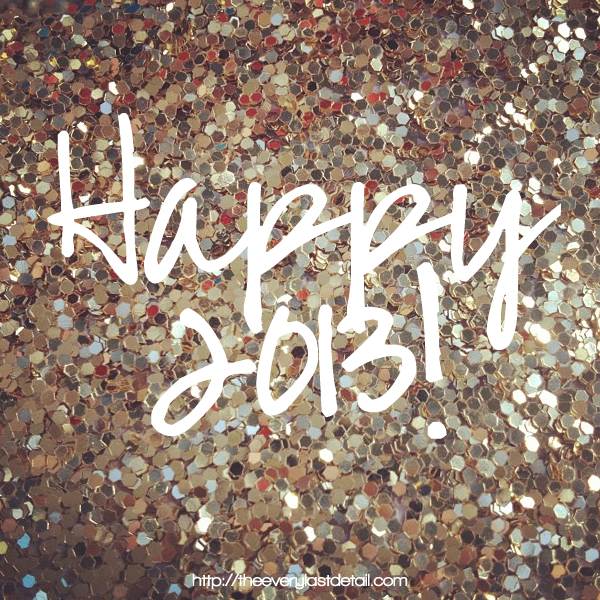 I don't usually write personal posts here on ELD, but I figured that every once in a while, it's okay- besides, it's my blog after all, right? ;) And what better day to break the rules than on the first day of the new year?!
I'm going to be honest- I am NOT ready for 2013. I feel like December totally snuck up on me this year, and the past few weeks of holidays and such have oddly been *weird* to me. So in starting to write this post, I went back and took a look at my New Year's post from last year. I kind of poured my heart and soul out in that post, but not too much has changed from what I wrote. ELD is still pretty much a one-woman show (except for my awesome contributors who help out with real wedding posts each week!), my husband is still in chiropractor school (just under a year left!), and I'm still the sole provider for my family. I did make a pretty bold statement in last year's post, saying that "2010 is the year that I found myself, 2011 is the year I found my voice, and in 2012 I will be heard." I think I did a pretty good job at achieving that, but of course I still have things to be heard in 2013, so no worries, I won't be quiet this year in any way, shape, or form. :) But going off of that statement of what each year has been, I would say that 2013 is going to be the year I give back. The past few months, the feeling of wanting to help others and give back has constantly been on my heart. I'm not exactly sure what I'll be doing to give back, but I do know that it's going to be the "theme" for 2013.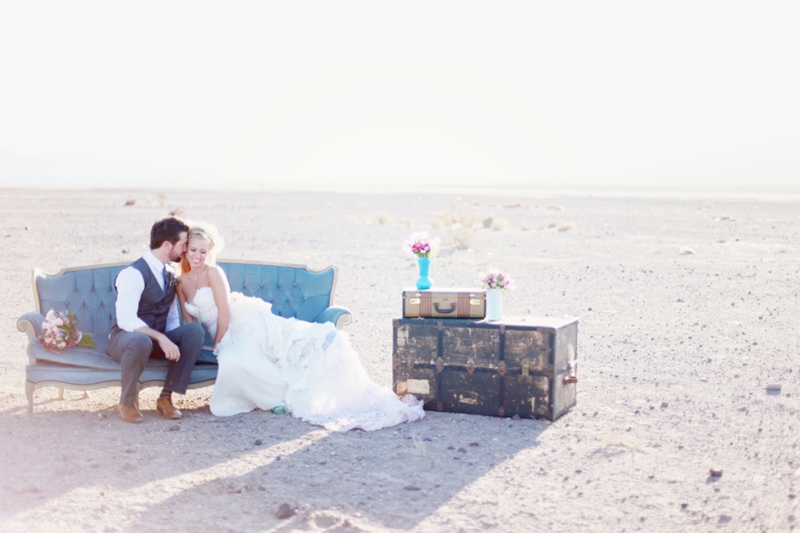 From the photo shoot that I designed & styled in Las Vegas this year! Photo by Simply Bloom Photography
Everyone is always talking about goals and resolutions for a new year, right? In this new year, I've realized that those things just aren't right for me. In my world, goals are projects, and resolutions are new habits. Sure, I have things that I want to do every year- I already have my list for the first quarter of 2013. But I feel like "goals" aren't fluid. If something happens or changes, and you're not able to reach that goal, then you feel let down, unhappy,  failure… and that is NOT good for your psyche. Which is precisely why I refer to my "goals" as "projects" instead. A project can be updated and changed, but at the same time, it can be completed… and more importantly, celebrated upon that completion (which you all know I LOVE to do)! :)
Looking back on 2012, my year was full of projects. Photo shoots, features, and series for ELD, tackling my first speaking opportunities, and the big finale that I spent so much of 2012 working on… the new ELD 2.0 website! One of my favorite "projects" from 2012 was the Starlit Supper inspiration-shoot-turned-dinner-party that is featured today! It's the result of what happens when friends support and encourage each other to take action on their crazy ideas (something that I myself have realized that I absolutely need… because I have lots of crazy ideas). And not only is it gorgeous, but it's my inspiration for this year, in every way, shape, and form. From the gorgeous color palette, glitter (my new obsession FYI), and the modern, whimsical design, to meeting and working with new people, and witnessing relationships being created and nurtured among vendors. All of that embodies so much of what sets my heart on fire. :)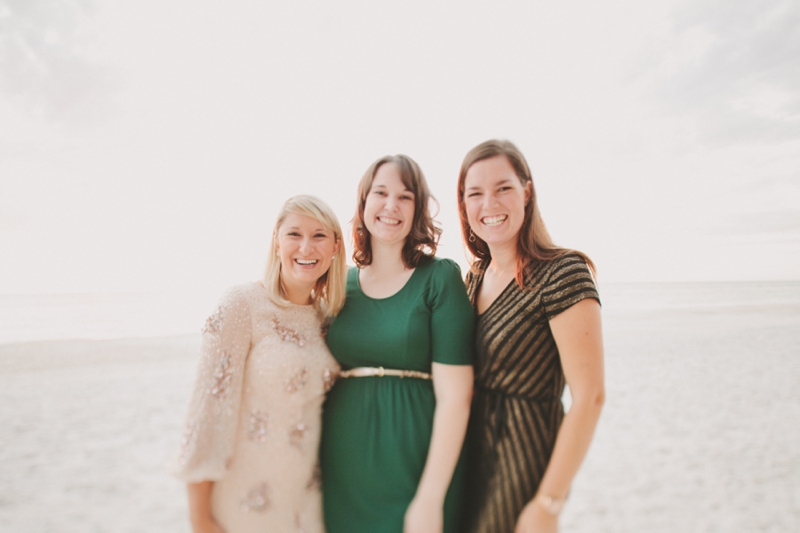 Myself, Megan of Glamour & Grace, and Laura of Ashton Events at Starlit Supper, Photo by Becka Robinson of Studio222Photography
When looking back on all that happened in 2012, I realized that my successes almost all had one thing in common- relationships. Business relationships, friendships, family… no matter what it was, when it comes down to it, 2012 was awesome because of relationships. And thinking back on all that happened in the last year, one other word continues to stick with me- THANKFUL. So it only makes sense to say that I'm thankful for the relationships that made 2012 great.
I may not be ready for 2013, but I do know one thing for sure: 2012 absolutely FLEW by! I think you all were probably getting sick of me always saying that I couldn't believe it was already insert any month of the year here! But it's so true… and yes, I still can't believe that it's January 1, 2013! I suppose that's what happens when you truly enjoy what you do. And yes, it's true, I do pretty much eat, sleep, and breathe weddings. Sometimes I find myself feeling guilty for living and breathing ELD- because it doesn't feel like "work" at all. 99% of the time, if you ask me what I'm doing, the answer is going to be "working"…. but to me, it's not really "work"- it's my business, my career- and it's become a huge part of my life.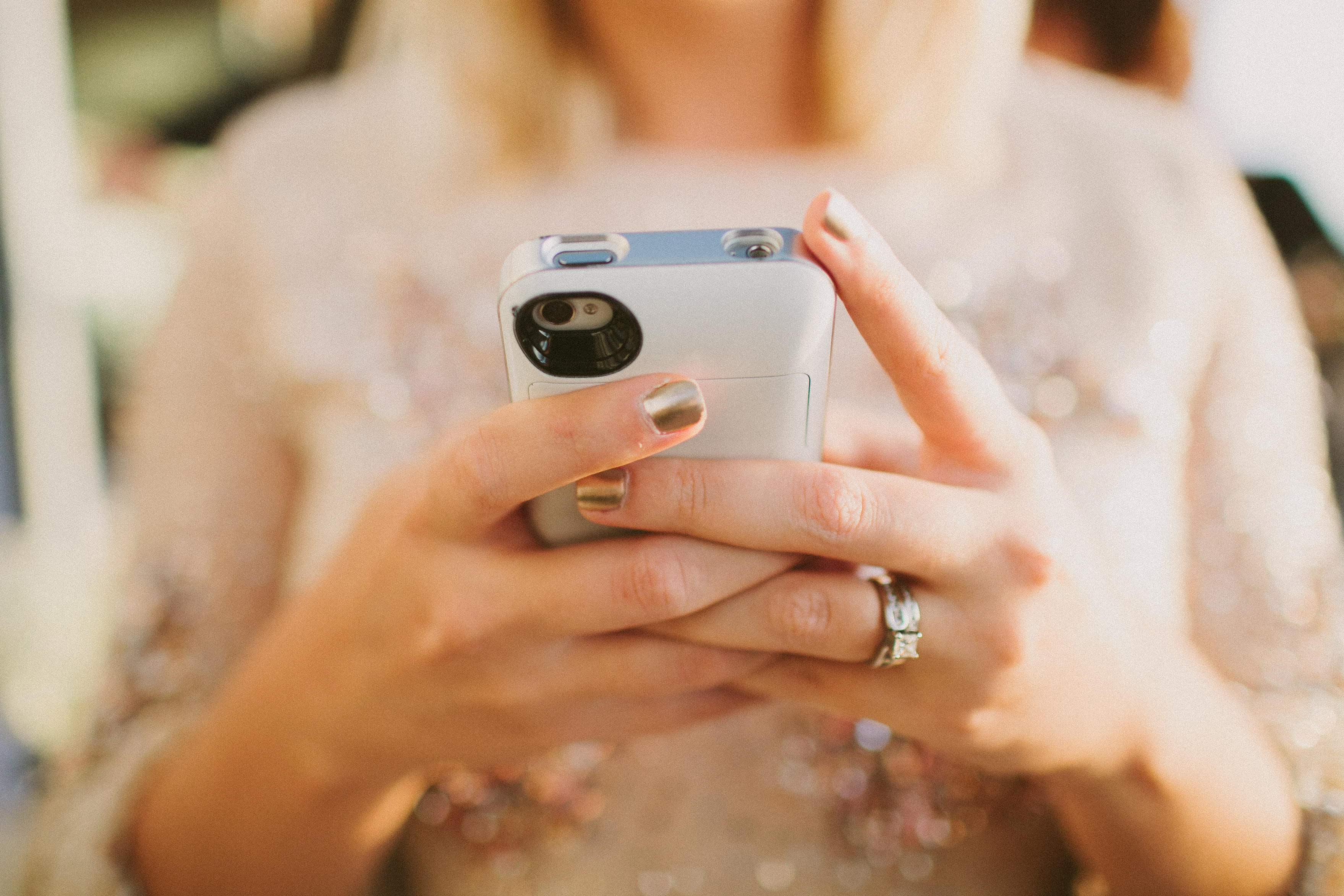 Friends, meet my handy dandy iPhone… and its beast of a case that has an extra battery to get me through the day! Photo by Becka Robinson of Studio222 Photography
I wrote this in last year's New Year's post, and I think it sums everything up pretty well:
"For me, my business is about being personal- having an investment and a relationship with those who invest in me. I want to stay small- to continue to form relationships with both brides and wedding pros. I realize that I may not become a millionaire doing this, but it's more important to me that I stay true to myself and my mission to help brides and wedding pros." 
 A year later, I still 100% believe in those words- perhaps even more now than on the day that I wrote them. But it's something that I need to be reminded of daily. Every Last Detail is different than all the other wedding blogs out there. I want to educate AND inspire brides, as well as help wedding professionals grow their businesses- not just share pretty things. Having recently celebrated 3 years of ELD, I see this goal coming more and more into fruition, and it's what keeps me going. I want ELD to be a resource for brides, not just a wedding blog. Sometimes it's way too easy to start comparing myself to all the other great wedding blogs out there- and so, I have to remind myself that I may be small, but I have passion, and my passion is what makes me unique.  (And yes, I totally made this into an inspirational image so I can see it on a regular basis!)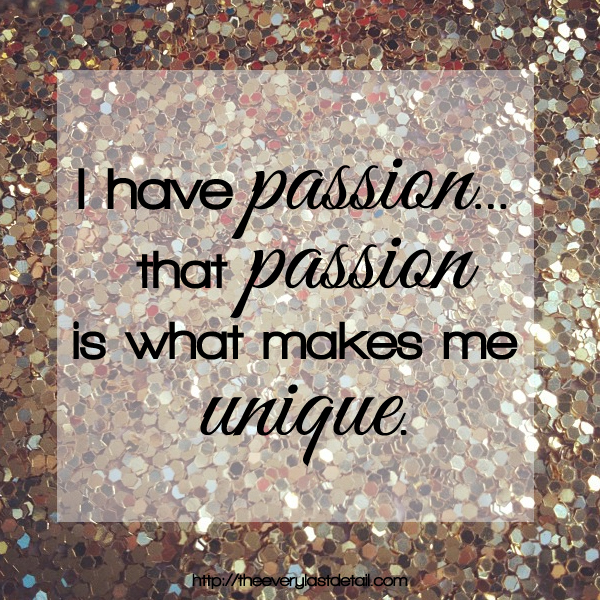 So with all of this said, I think it's safe to say that for me, 2013 will be a year of giving back. Giving back to the people who I have created relationships with over the past few years, as well as those that I will create new relationships with too! I can't wait for everything that is to come this next year! To each and every one of you, thank you! Thank you from the bottom of my heart for joining me on this wild, crazy, fulfilling adventure of ELD! :) HAPPY 2013 EVERYONE!!!
The following two tabs change content below.
Lauren Grove is the editor and owner of Every Last Detail. A clueless bride-turned-wedding planner, Lauren uses her experiences and knowledge to educate and inspire brides all over the world.