My friends and mentors, they said I didn't need to share this. That I didn't have to give an excuse or a reason for the decisions that I've made for my business.
But this is about more than just a decision. It's about creating awareness and providing insight into a world that many might not be knowledgeable about. I suppose, in a way, that's just what I do.
I've written about 20 different versions of this post over the last 6+ months. Of course I never hit publish out of fear, but a tree and a Facebook comment have given me the courage today.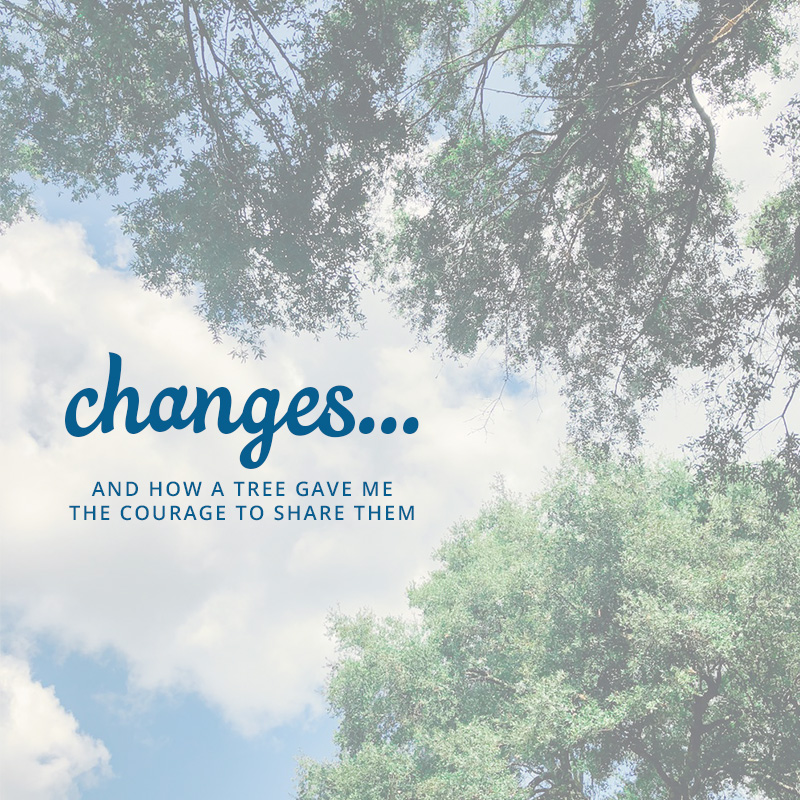 A tree? What does a tree have to do with anything Lauren?!
Well, we had a tree removed from our yard last week, and as I was watching the process, it was kind of eye opening for me.
I realized that sometimes you have to cut something away to make space for something else. In our case with the tree, we needed more light for things to grow, protection for our house, and more open space.
But the concept of this as a metaphor for my life and business right now is incredibly accurate, and it really inspired me and gave me strength to write this.
When a tree is removed, it's not just cut at the base (as many cartoons would have you think). It's a careful, calculated process- and a slow one at that. At the very start of the process, the trimmer must choose which limbs to anchor to, and then he must choose which limbs to cut first. When cutting a limb that will be heavy or have the potential to hit something (i.e., a house, a deck, plants, etc), he must secure the limb prior to cutting, so it can slowly be lowered to the ground instead of crashing down.
I have been in business for just about 9 years, and in the last 3 years or so, things within my life, business, and within the industry (both wedding and internet) have changed pretty drastically. And so, over the last 17 months, since having my daughter, I have been slowly making changes to my business model.
It started with me realizing that I could no longer put in the 16 hour days that I had prior to having a baby. This realization was followed by getting help with watching her (thank God for my mom), because no baby wants to watch you type on a computer all day. Then came the epiphany that the way I was running my business before, when working those 16 hour days, had to change. People tend to say, "Oh, you'll just get everything done so much faster once you have a baby because you have less time." Um, no, clearly, those people weren't running a publication and marketing service, because all the things that I was doing before still took the same amount of time, and still REQUIRED those 16 hour days.
Then came the pruning. Cutting away things that weren't profitable, didn't make sense, or no longer gave me joy. This alleviated my workload, and opened up space for other things. This process has NOT been easy, and it hasn't been fast- both of which I wasn't prepared for. Some of those "other things" I had put on the back-burner, and some of them are entirely new and still to come. And even though it's taking a while, it feels so great to be fine-tuning my business and doing more of what I love (like the Insight Sessions I offer) and what fills my heart with joy.
So, you may be wondering what the "this" is I was talking about at the very beginning of this post… what things I've decided to cut away from my business. There have been a few little things changing here and there, but the big one is this:
Every Last Detail is now ONLY accepting submissions from members of our marketing service, The V List. (Okay, really it's been happening for a few months now, but I'm just now getting the courage to share it.)
Now, before you crucify me, I need you to understand the reasoning behind this decision, so please continue reading.
This decision is something that I have been going back and forth about for pretty much an entire year- probably more. It was when, in doing my "pruning", I realized that creating 5-7 blog features per week wasn't only time-consuming, but it was actually causing me to LOSE money. I was doing all the things that you're "supposed" to do and "expected" to do as a publication.
But what I was blind to (or maybe just didn't want to admit) is something that some may be starting to see now- the online wedding publication world, and the ways in which a publication typically makes money (more specifically, display advertising) is changing.
You see, large brands are no longer investing their marketing dollars in display advertising. They are instead purchasing ads directly on platforms like Instagram and Facebook. I don't blame them- the technology of being able to reach your audience so specifically through those platforms is pretty great! But the drawback to this is that the ability for publications to make money via traffic has been drastically reduced in the last few years.
So, taking all of that into consideration, it is my opinion that the former business model of online wedding publications is dead. (Note: I am NOT saying that wedding blogs are dead. They are very much still alive, and couples are definitely still turning to them for inspiration and to find vendors!)
What was this former business model? "But a publication is using my work and content to make money from the traffic that my work sends them." Yep, this is the old way of how things worked. Wedding publications would publish content, from which they derived traffic, and then make money from that traffic thanks to display advertising, typically purchased by large brands. This former business model is what online wedding publications were initially built on. Since there was a way to bring in income, sharing the work of wedding pros for free and without any requirements became the way of the online wedding publication world.
So, with display advertising being reduced, this means that publications must turn to other avenues to bring in revenue. It's why there has been an increase in vendor directories over the last few years, as well as an increase in selling sponsored social posts. And it's also why some publications are making the decision to only feature vendors who are in their directories, or even charging for features a la carte. And yes, while it may not be the specific reason for the closure of a handful of popular publications over the last year or so, you can bet that it had something to do with it.
For me, the decision to only accept submissions from my V List Members was done more out of loyalty and respect (I am a Leo after all- my friends call me Loyal Lauren). I want to provide support and as much benefit as possible to those who support my business. I consider it my job to promote my members of The V List- it has always been my focus. But when it came time to create editorial features, I found myself working for and spending valuable resources on people who were not providing the same support to me.
Now I don't know about you, but if you're a business owner, do you work for people who aren't your paying clients? As a wedding planner, would you spend your time giving wedding planning advice to someone who hasn't hired you (and has expressed that they don't intend to)? Or as a photographer, would you do a session for someone just because they asked you- but didn't want to pay you? How about rental companies- would you provide your products and the services that go along with it to a couple who didn't pay?
Any business owner would say NO, of course not! You don't work for people who are not paying clients! But… why is that the expectation for wedding publications?
In a world that is constantly changing and evolving, wedding publications- and the expectations wedding pros have for them- MUST also change and evolve.
Wedding pros: If you want to reap the benefits of being published with a wedding publication (and we all know there are indeed long-lasting benefits!)- especially if you have a favorite- you should absolutely consider investing in that publication.
But… ROI! But… bookings! But… money!
Now, I could on and on and about ROI and services and marketing- and also the notion that the concept of ROI in the wedding industry must also change. But, that's a whole other post. What I will say, is that EXPOSURE is what makes all of your marketing actually work. And it's EXPOSURE that you are getting whenever you are published with a wedding publication, right? And yes, exposure is often times viewed as a "bad word" in the creative world, because exposure doesn't pay your bills. Well, it doesn't pay the bills of a publication either.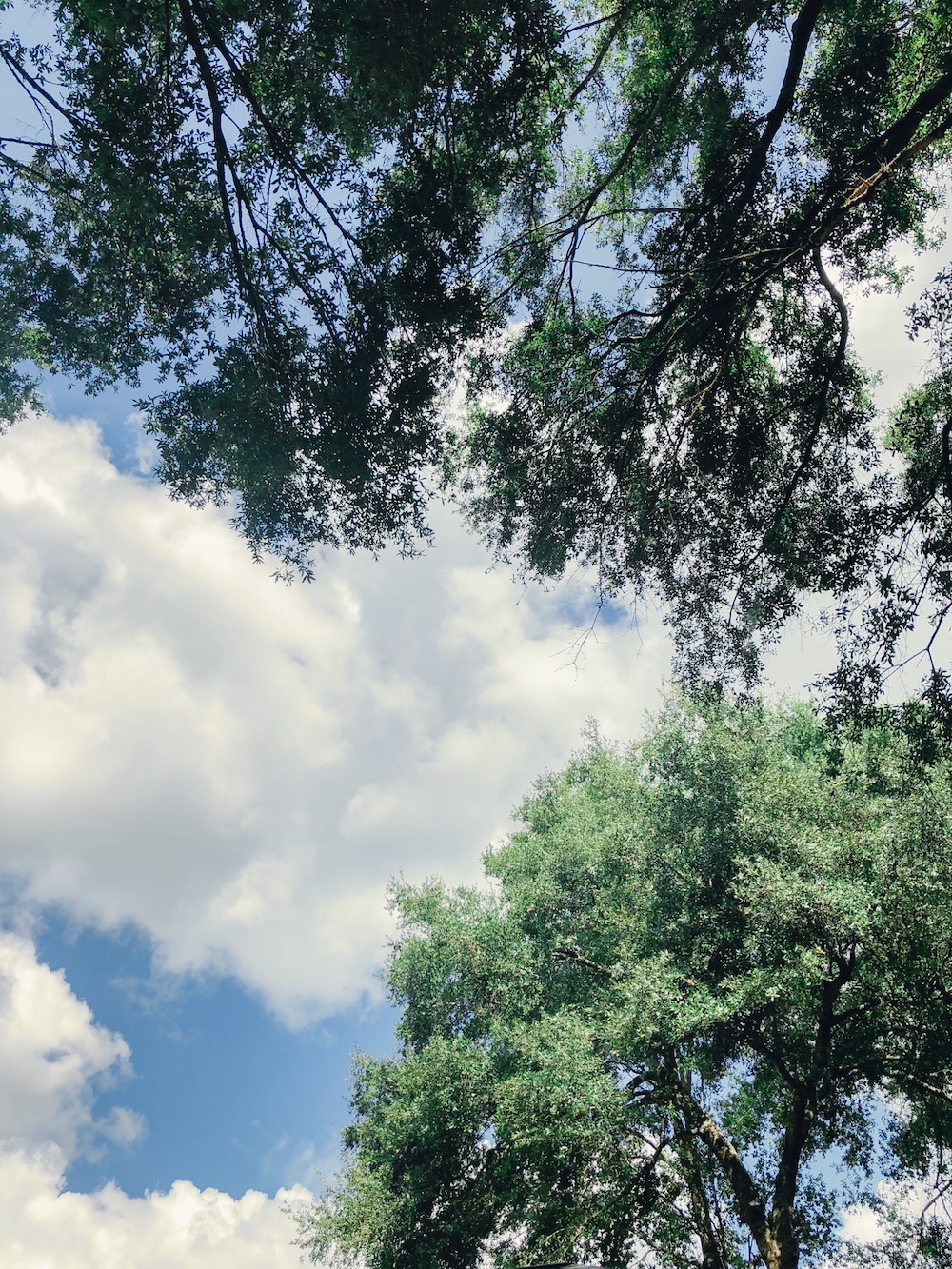 So now, going back to the tree… let's talk about roots!
This change- along with a few others- is helping me get back to my roots as a business and publication. Because in case you didn't know, I started out with the purpose of educating couples about weddings and working with wedding professionals. In making this change, I now have more room for educational content, and I have in fact, started to accept this type of content from expert contributors. And I will of course still be publishing weddings and shoots to inspire couples- they will just have to include a V List Member. :)
And because I know it's going to be said- this is NOT paying for features. This is paying for a marketing service, of which being published is one of the many benefits of the service. If you are interested in becoming a member and having the perk of being able to be published (in addition to all the other perks), then I would love to hear from you. Shoot me an email or look over what The V List is and submit an application! 🙂
On my side of things, this is me knowing that my team and I are working for our paying clients, and that we are not throwing away our time and money. AKA, what would otherwise be known as running a business. 😉 In addition to this, it's also knowing that the vendors I'm showcasing on Every Last Detail are indeed of the highest quality, and that I can confidently recommend them to others- because I've already vetted and verified them through the V List Membership process.
---
Okay, phew. It's all out there now. As someone who cares a little too much about pleasing others, this was SO hard for me to put out there. But alas, it needed to happen, for the betterment of the wedding industry and the wedding publication world. Knowledge is power, right?!
I will say… there is a lot more to this story. But for the time being, this is what is ready to be shared. Thank you so much for reading, and thank you in advance for being understanding regarding this decision. <3
The following two tabs change content below.
Lauren Grove is the editor and owner of Every Last Detail. A clueless bride-turned-wedding planner, Lauren uses her experiences and knowledge to educate and inspire brides all over the world.