A charming walled courtyard created a beautiful hidden escape for Libby and Jon's cocktail hour, and then again for their magical exit at the end of their joyous Georgia wedding day. Set at Summerour Studio in Atlanta, this industrial space provided an open, blank slate that allowed them to create an elegant evening with simple and charming details.
We love the neutral palette of white blooms and greenery that Libby and Jon chose to brighten the space while keeping a very classic feel for their wedding style. By adding pops of emerald green and navy blue, along with rich velvet textures, they added a gorgeous touch of elegance to their design. Taylor Dawn helped Libby and Jon pull together an evening of personal touches and sentimental details that we're thrilled they chose to share with us. From the classic stationery by Anna Sayers Calligraphy, to the gorgeous blooms by Southern Stems and every sweet detail in between (make sure you catch the bride's story about incorporating pieces from her mother and grandmother's wedding dresses), every detail was so beautifully designed, creating an understated elegance that blended perfectly with their style.
We hope you enjoy every sweet detail and special moment that Rustic White Photography captured!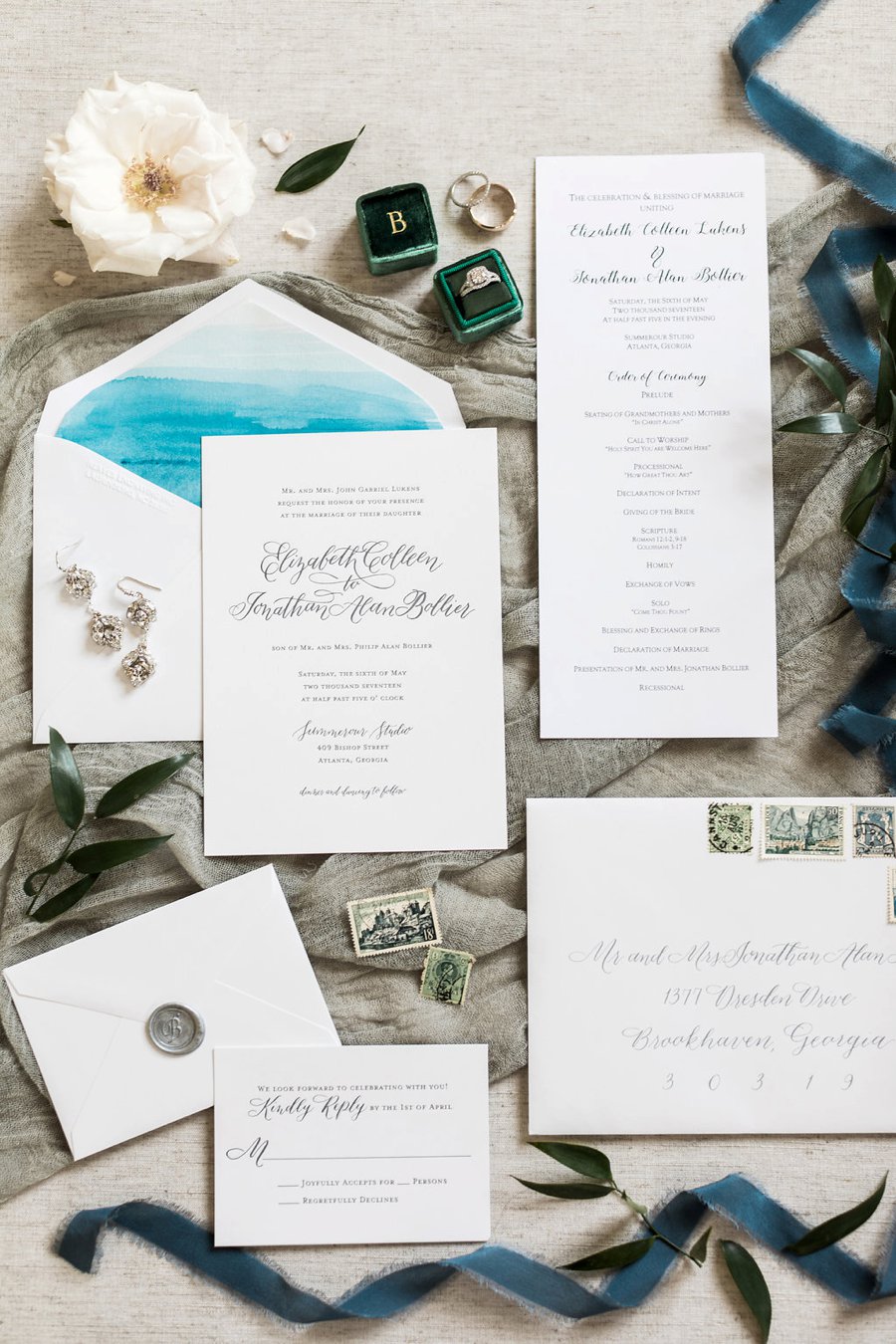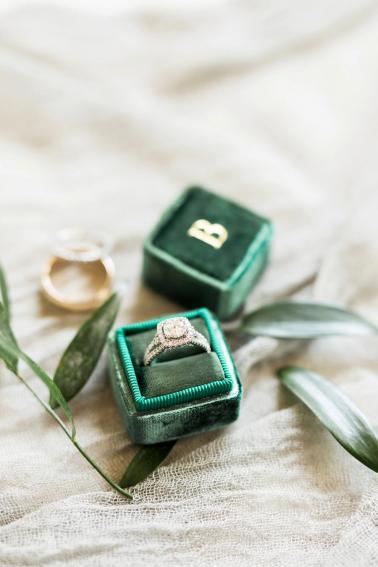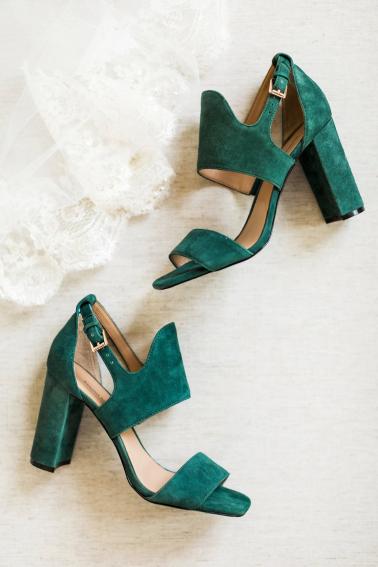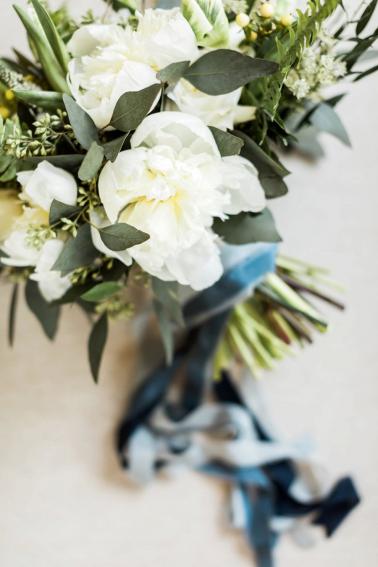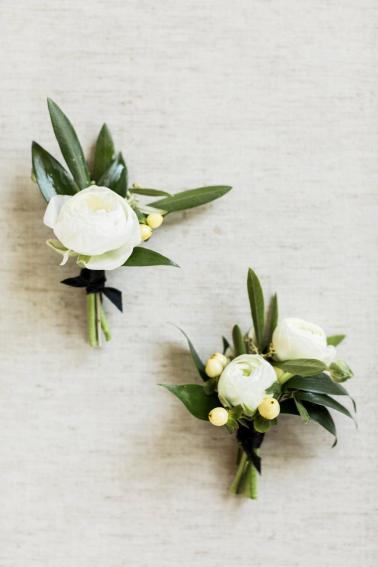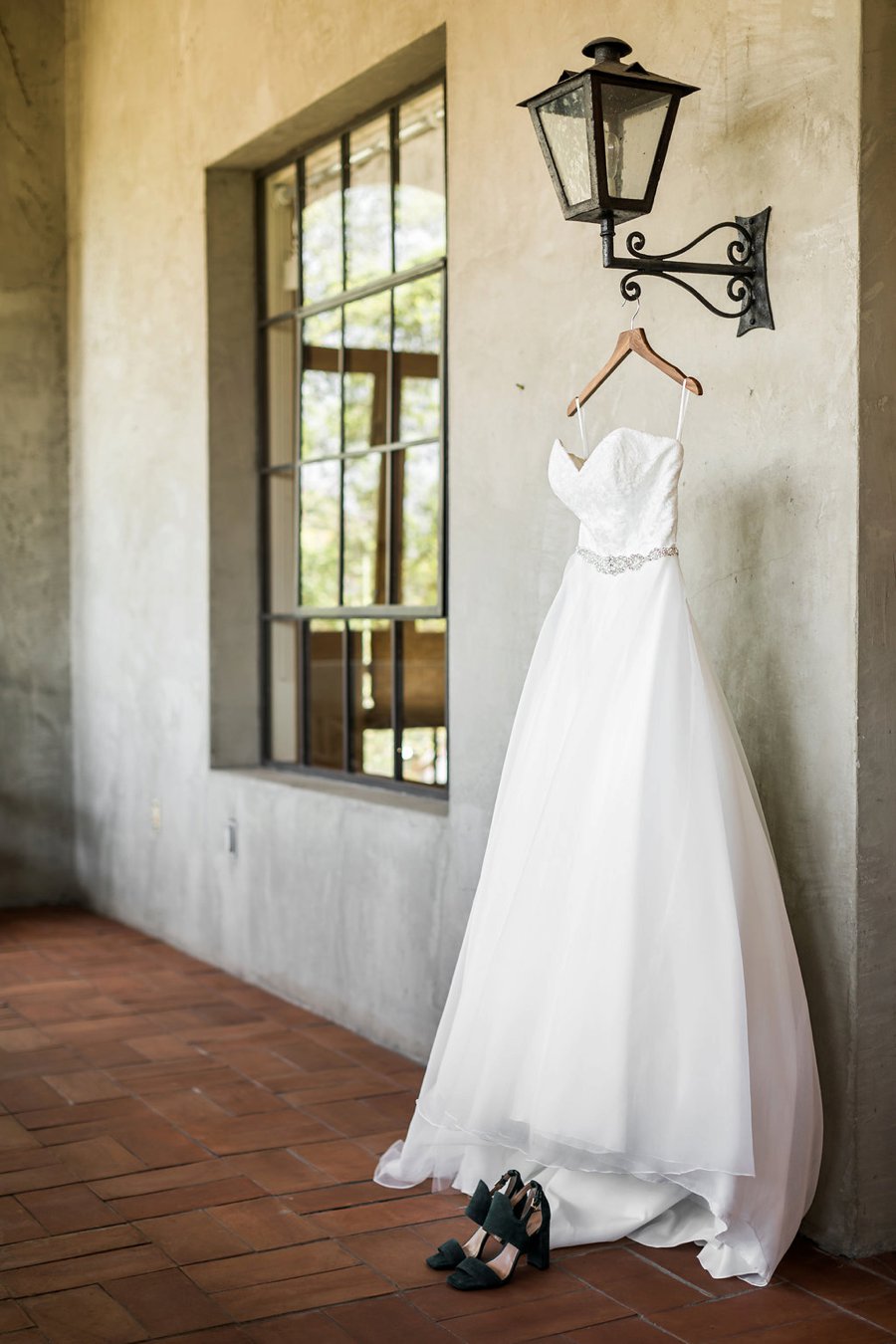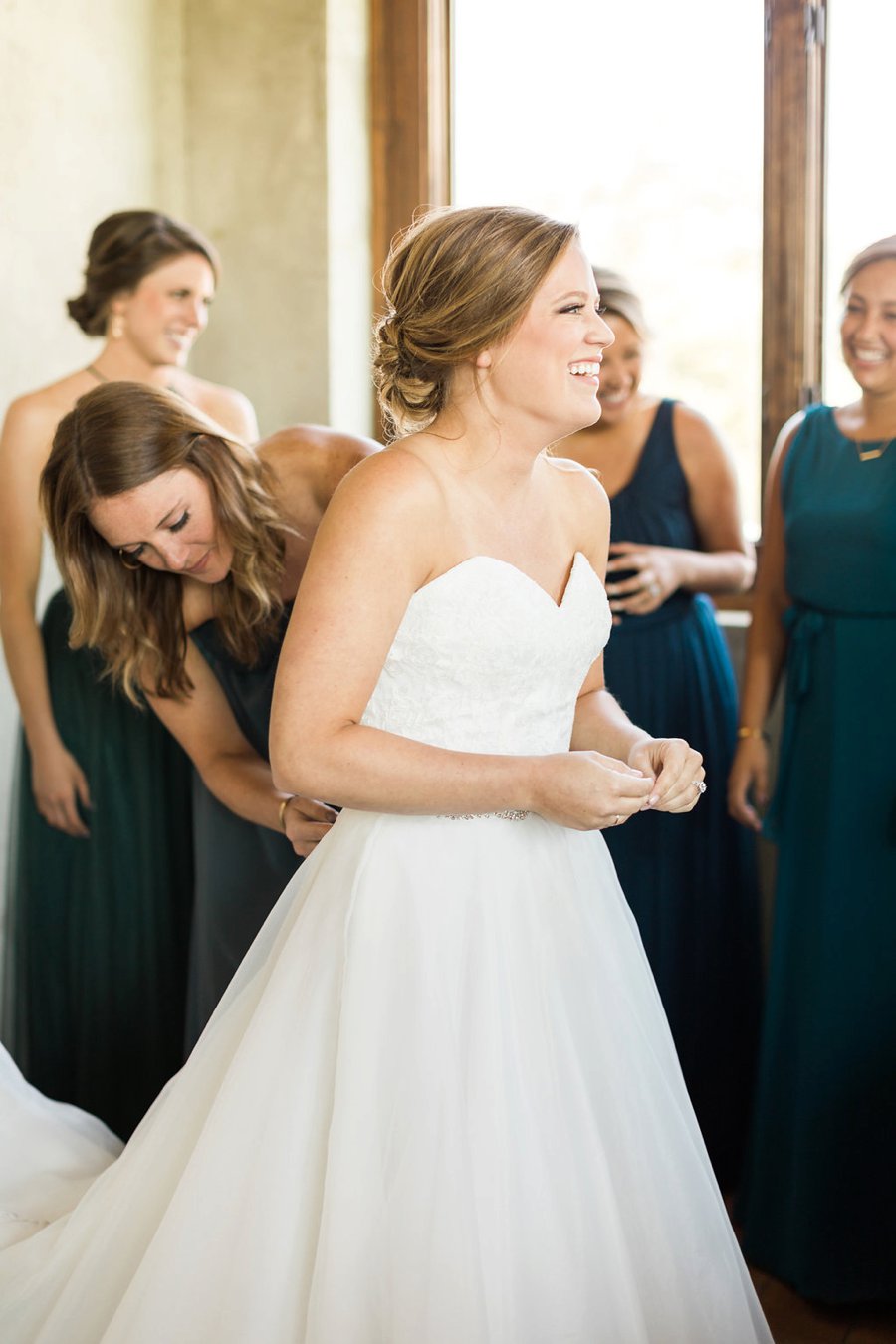 Tell us a little a bit about your wedding (your vision, color, style, and location choices).
Our vision for our wedding was centered around having all of our favorite people in one spot celebrating. We kept coming back to this when making decisions about the day or prioritizing details. We chose to get married in Atlanta, because it was where I am from, where Jon's parents lived, and where I moved after graduate school. When picking a venue we wanted indoor (Atlanta weather can be touch and go in May), one spot for the ceremony and reception to avoid Atlanta traffic, and central to the airport, hotels, and fun restaurants. Summerour Studio was a dream come true for a location, style, and convenience for our guests. We also got married Cinco de Mayo weekend, so we took advantage and had our favorite food and margaritas all weekend long!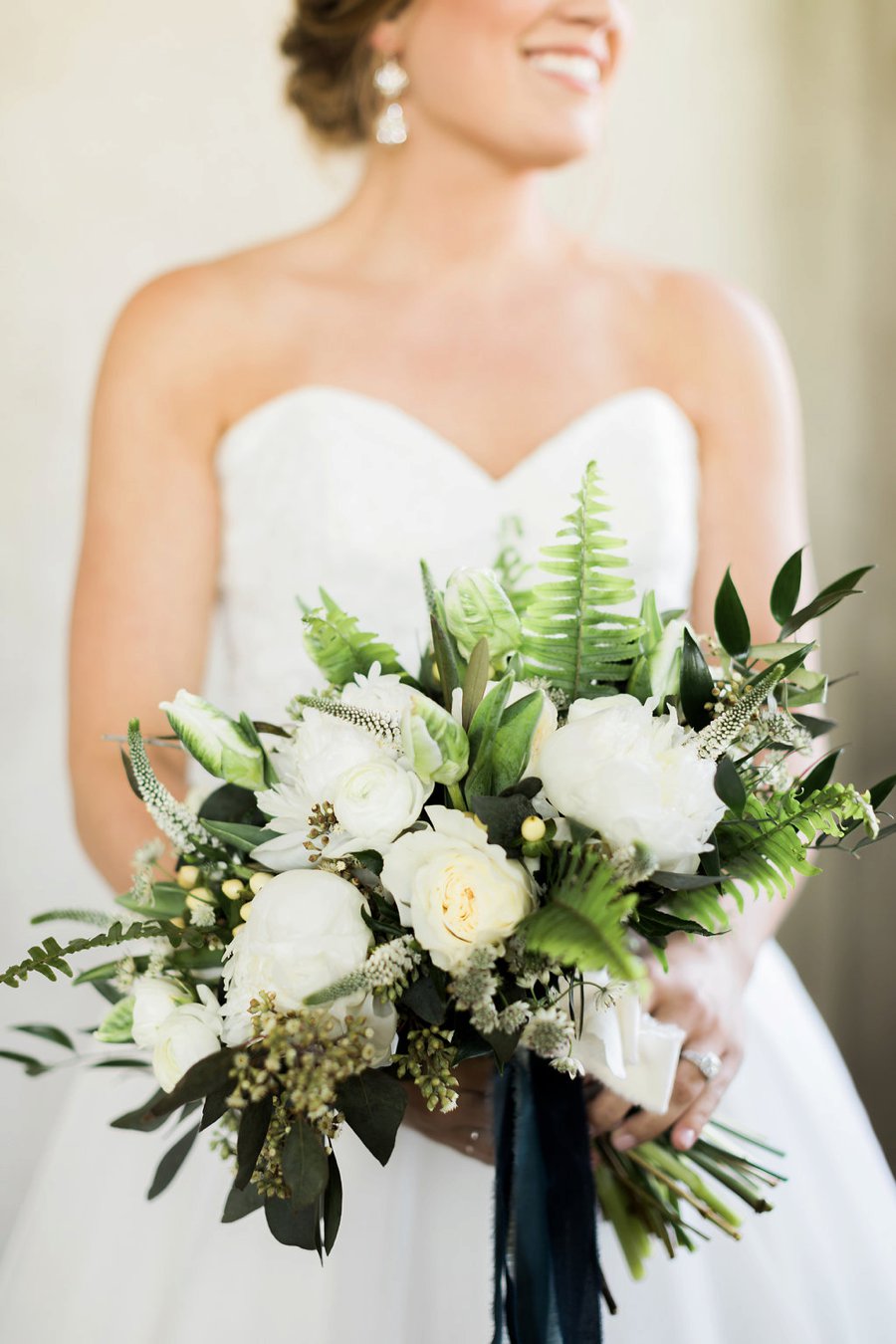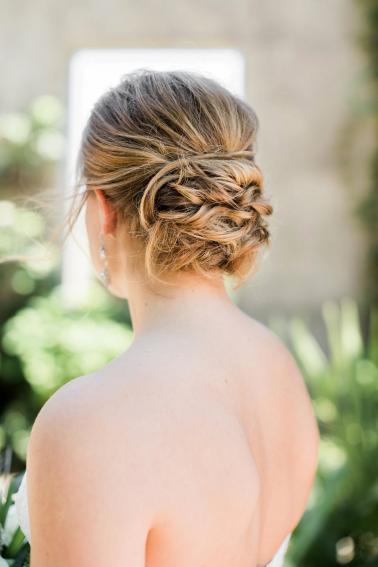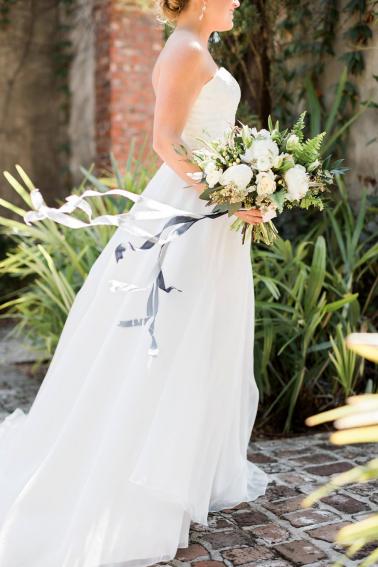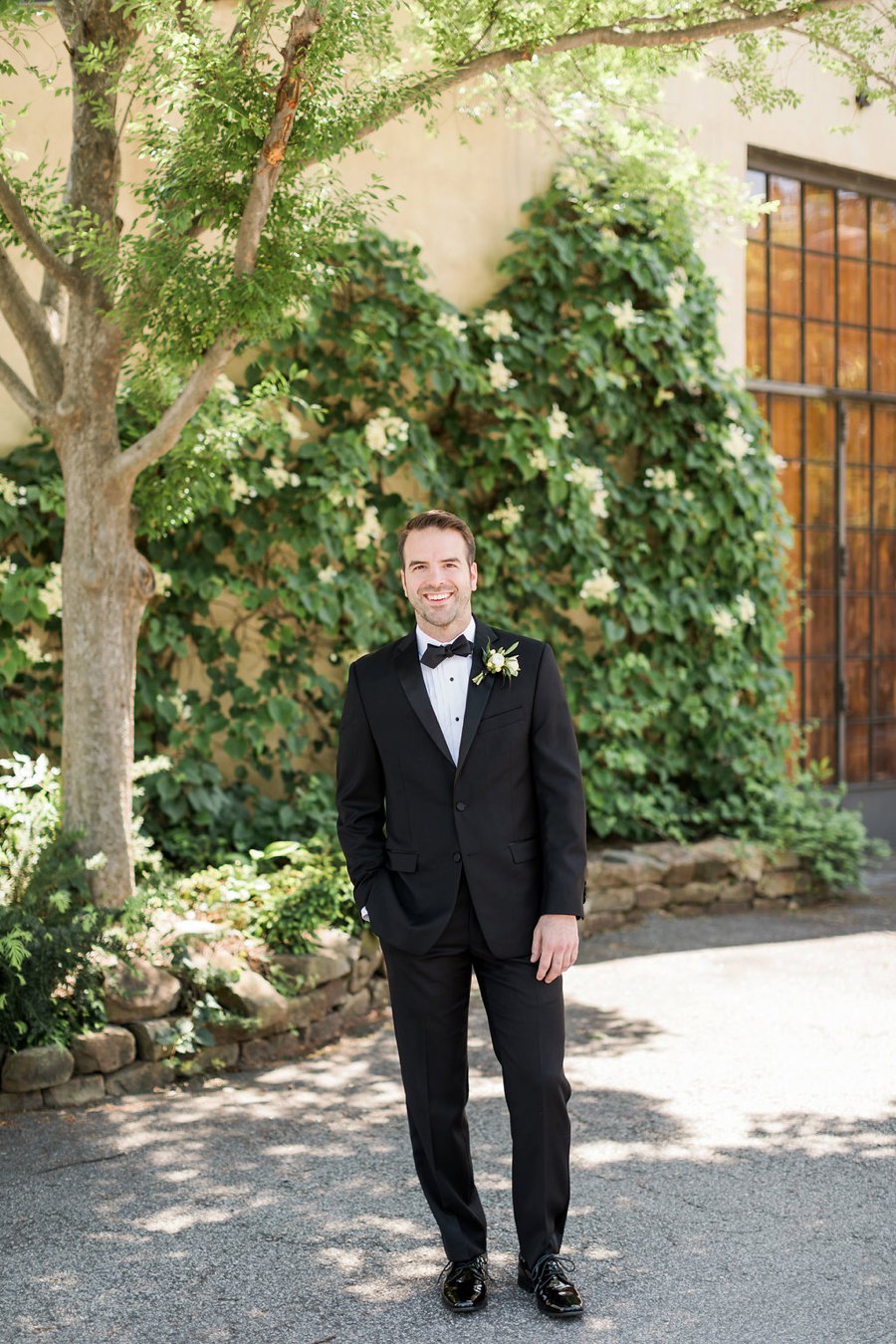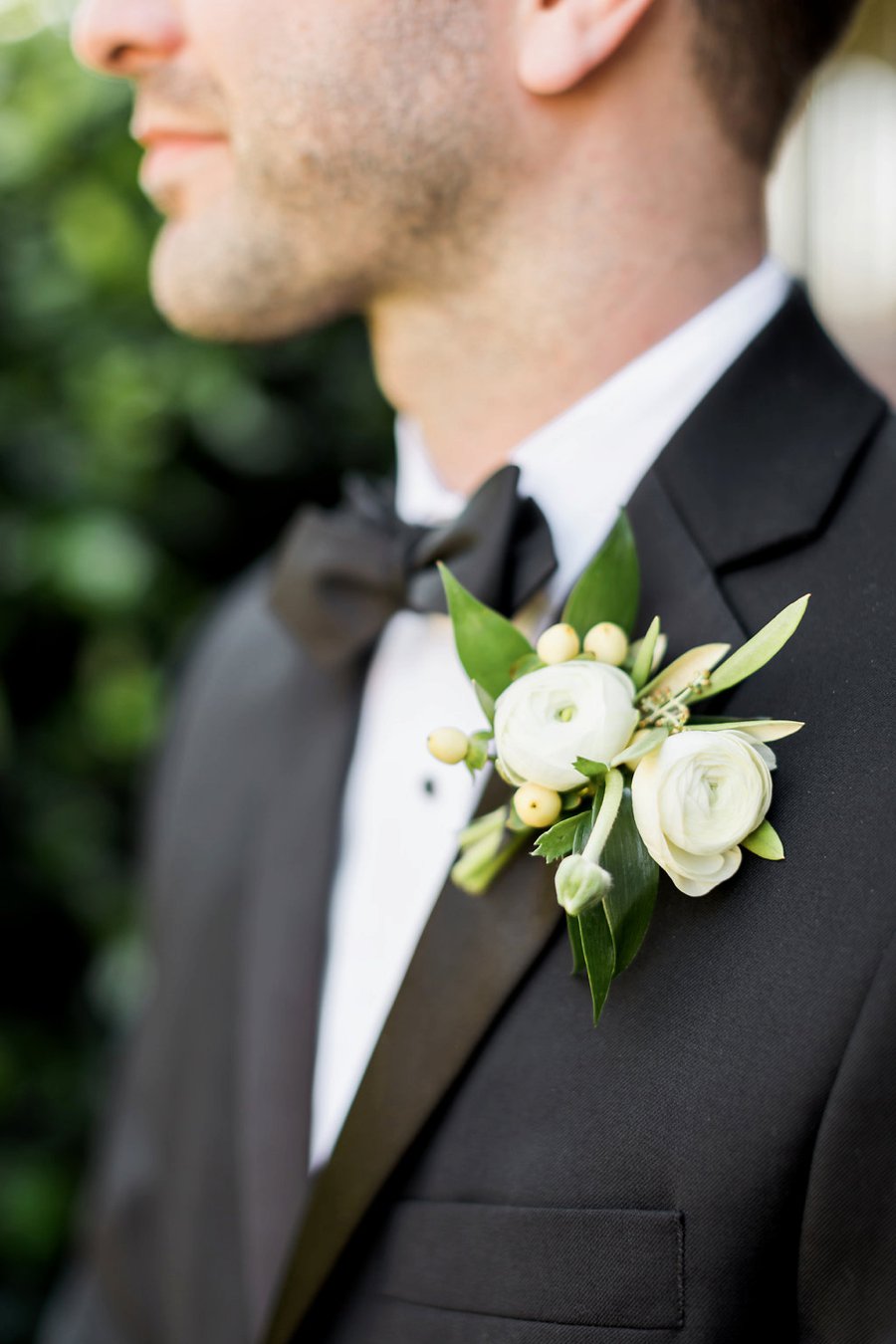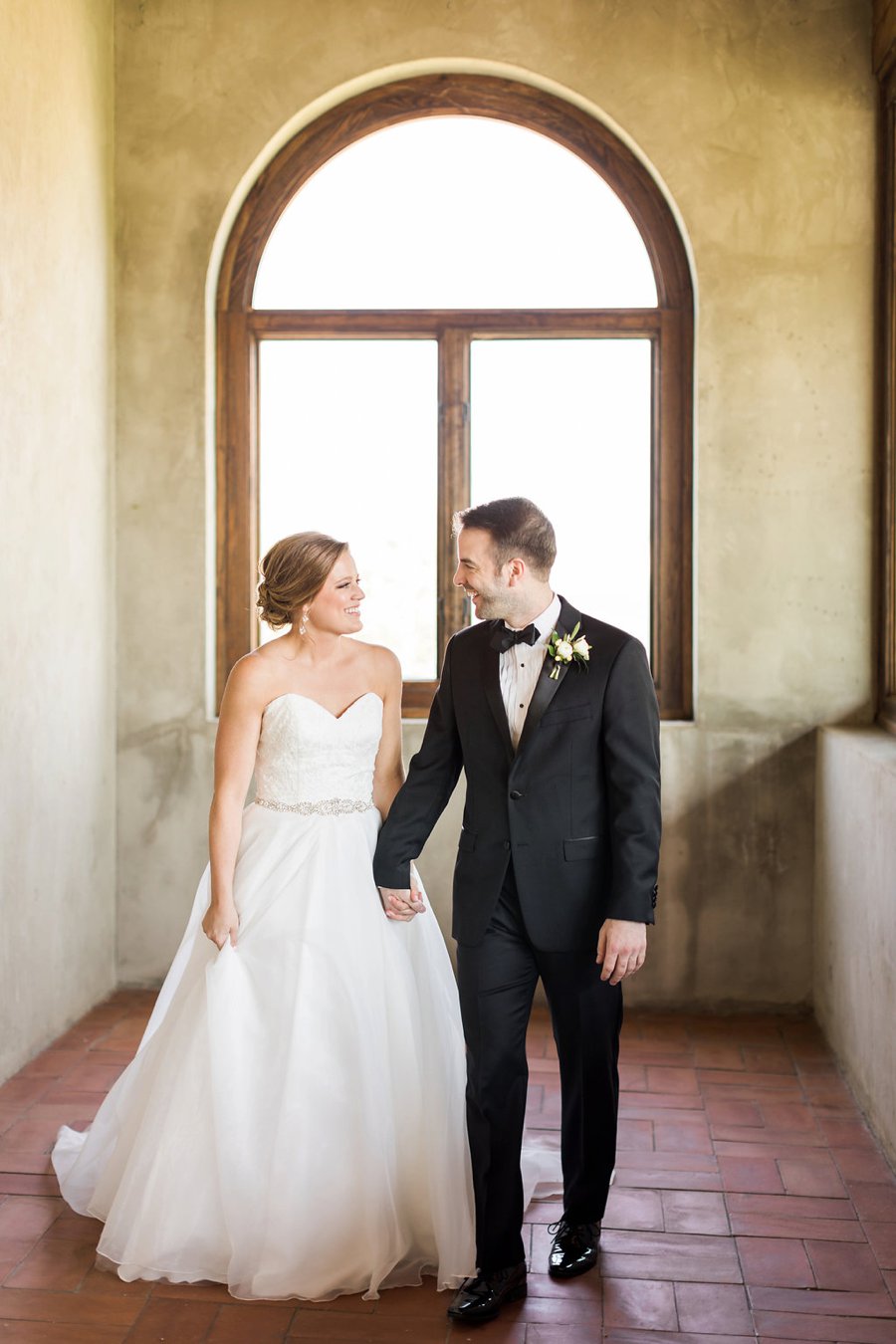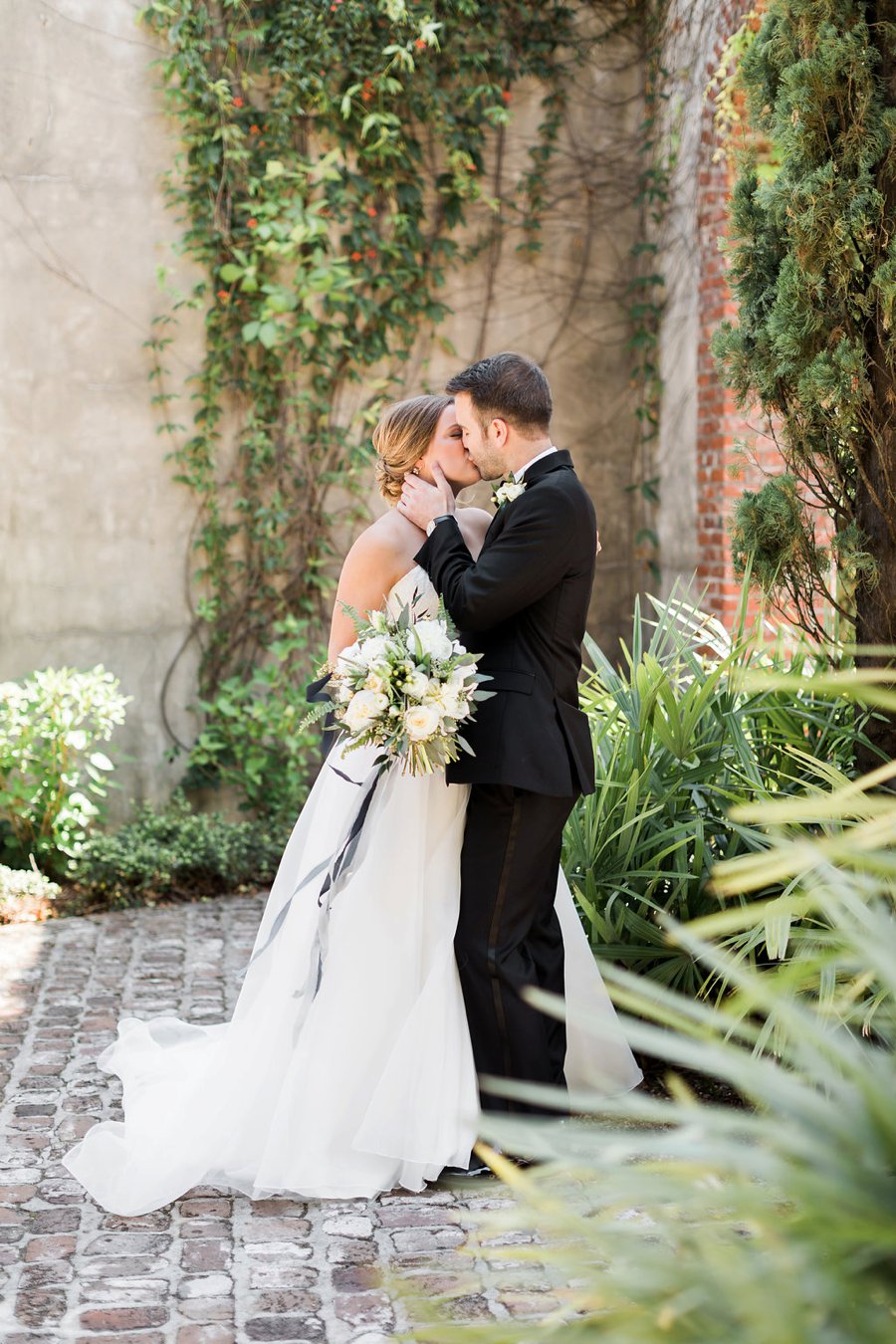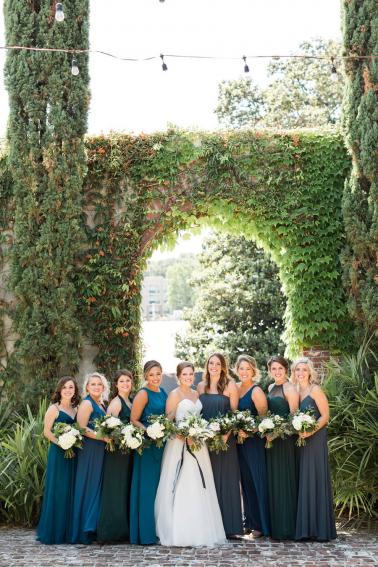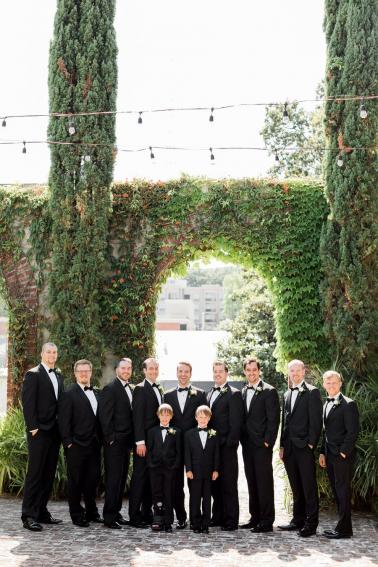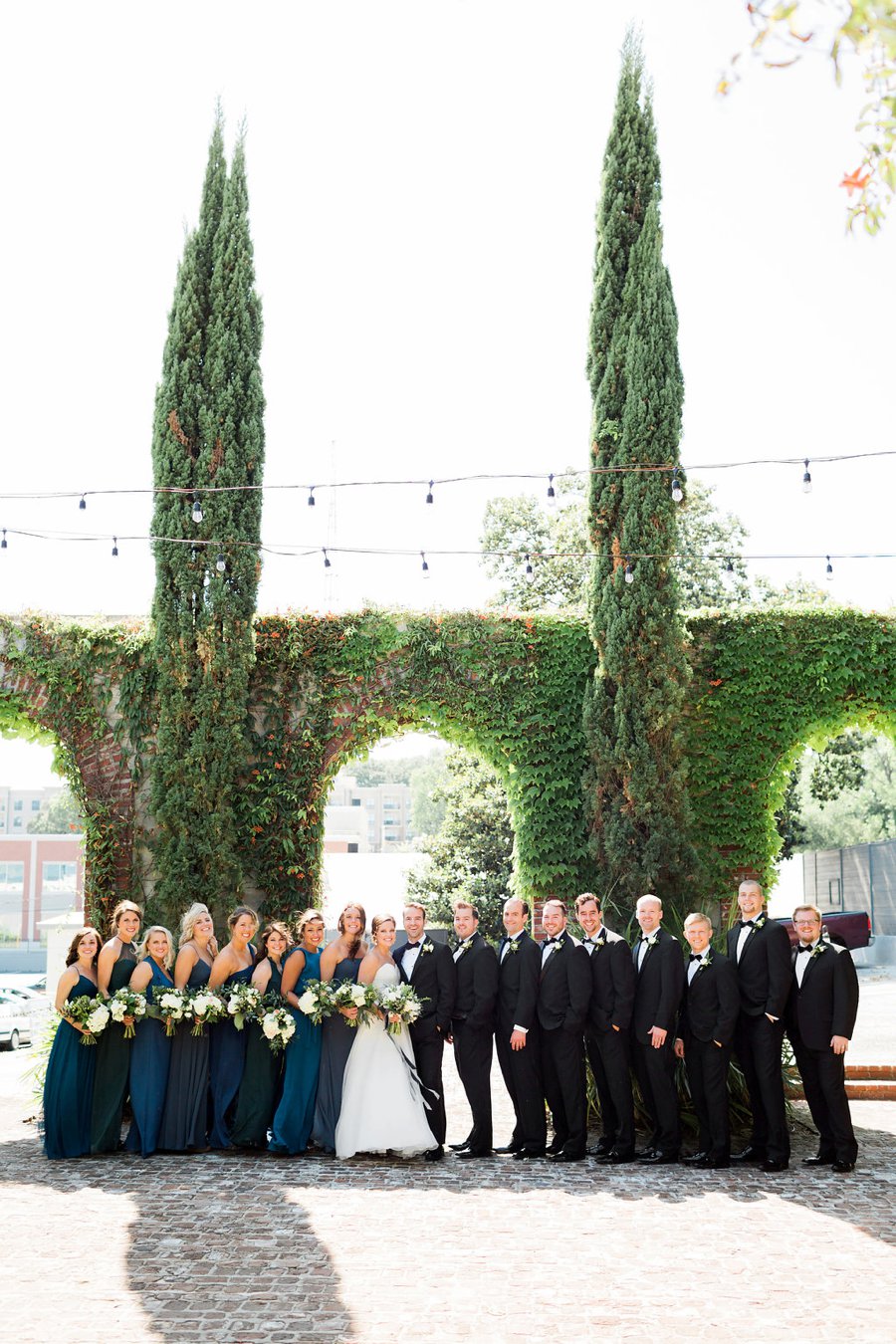 What was the most important to the two of you while planning? Was there anything that you chose to splurge on or skip?
The first vendor I called was Tiffany and Robert with Rustic White Photography. Two of my best friends both used Tiffany and Robert for their weddings so I already knew them as people – and they are the best. I trusted them as professionals with capturing our entire day from big moments to small ones; and I trusted them as friends with the ease and comfort they brought throughout the engagement and on our wedding day. They ended up being the ones providing great advice throughout our engagement and also lead us to the best vendors like our DJ and our planner. Tiffany and Robert, and our wedding photos, are such a treasure to us.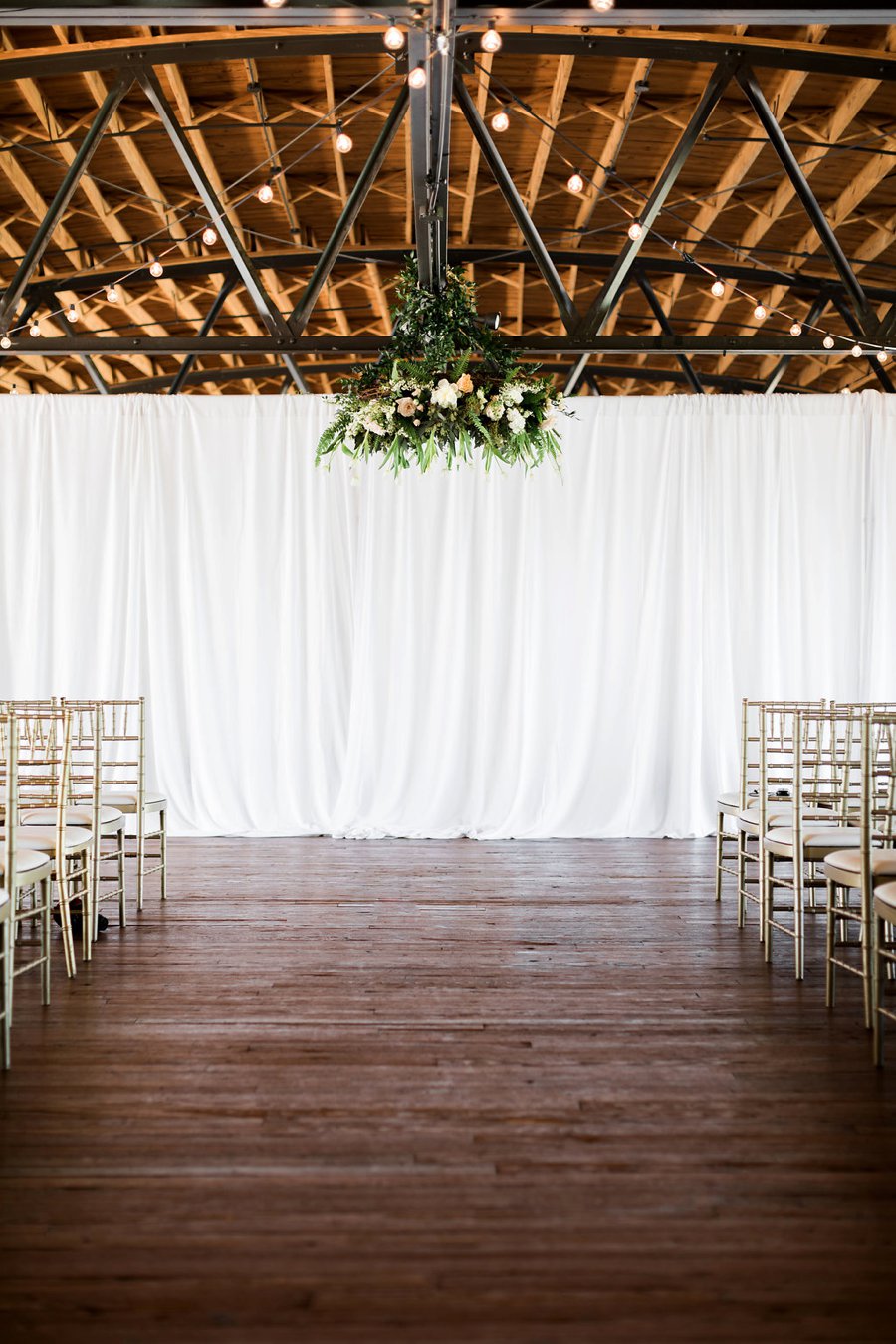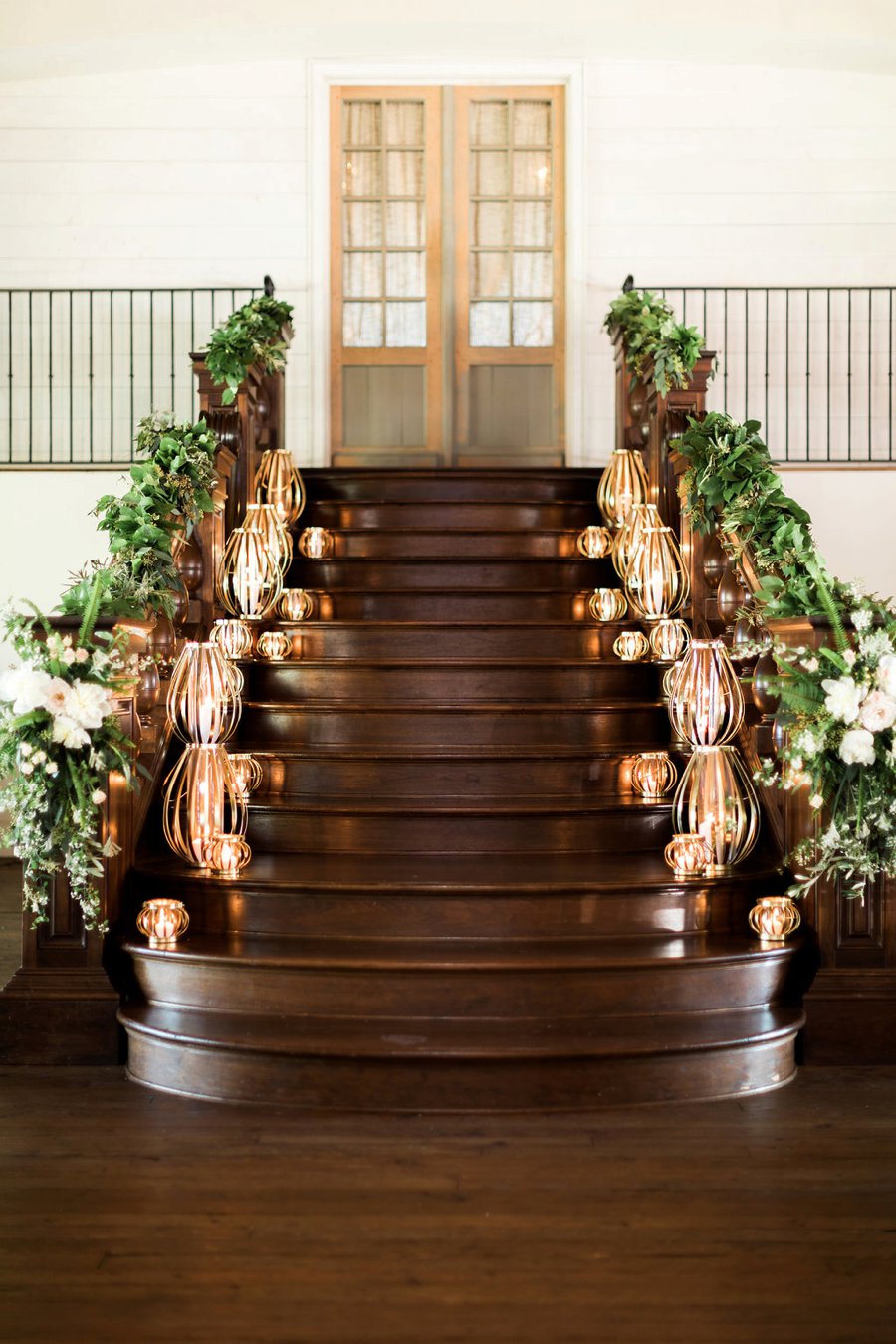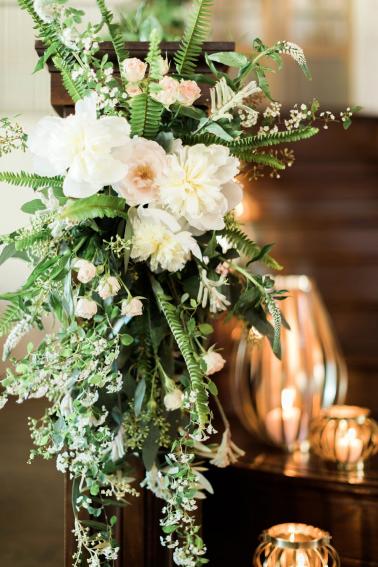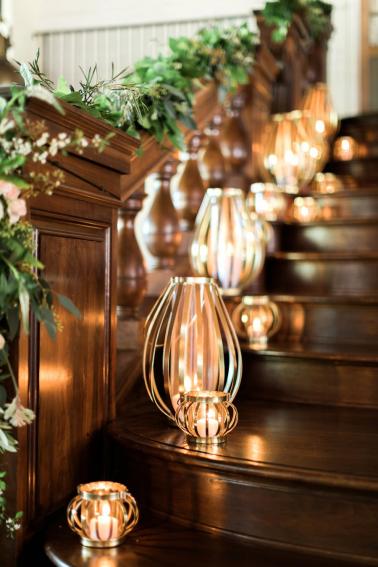 What were your favorite parts of the day? (memories and stories)
Our entire wedding weekend was a blast, the best, and a blur. Jon and I have talked about three moments that will forever be engrained in our memory.

One for me was when I walked down the aisle. The ceremony was really important to us and we spent a lot of time carefully picking out music and scriptures that would set the tone for our marriage. When the doors opened and a few friends were playing the last verse of "How Great Thou Art," I started to cry looking at Jon, the man I was actually getting to marry, standing there waiting for me smiling. Of course then I realized I had to pull it together so my dad and I had could make it down the stairs without falling, but it was the best moment.

The second moment was after we walked down the aisle as husband and wife, Jon picked me up and carried me into the lobby. All of a sudden his brothers and my best friends came running in after us so excited. It was surreal – we felt so loved and humbled and happy.

The third moment was on the dance floor when we looked up, both of us with margaritas in our hands, and saw that everyone – parents, siblings, aunts, cousins, closest friends, everyone – was dancing the night away with us. When will that ever happen again??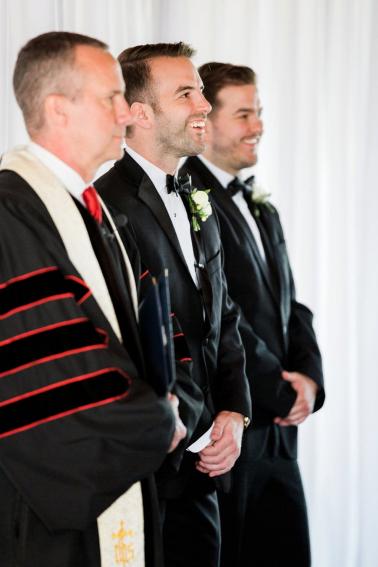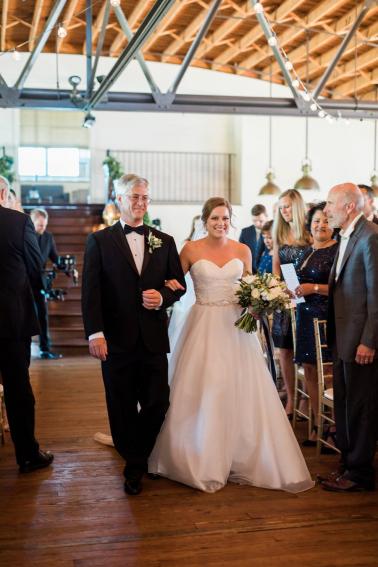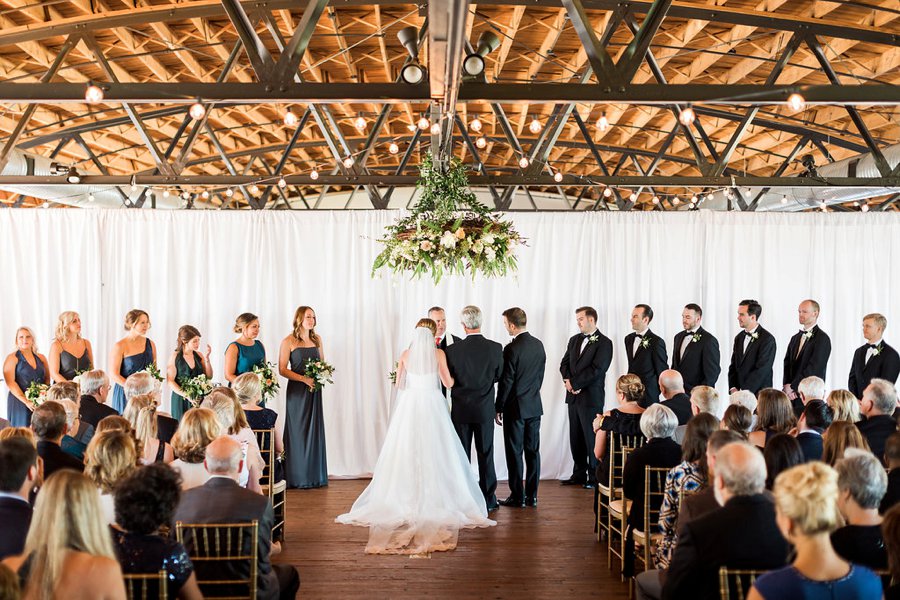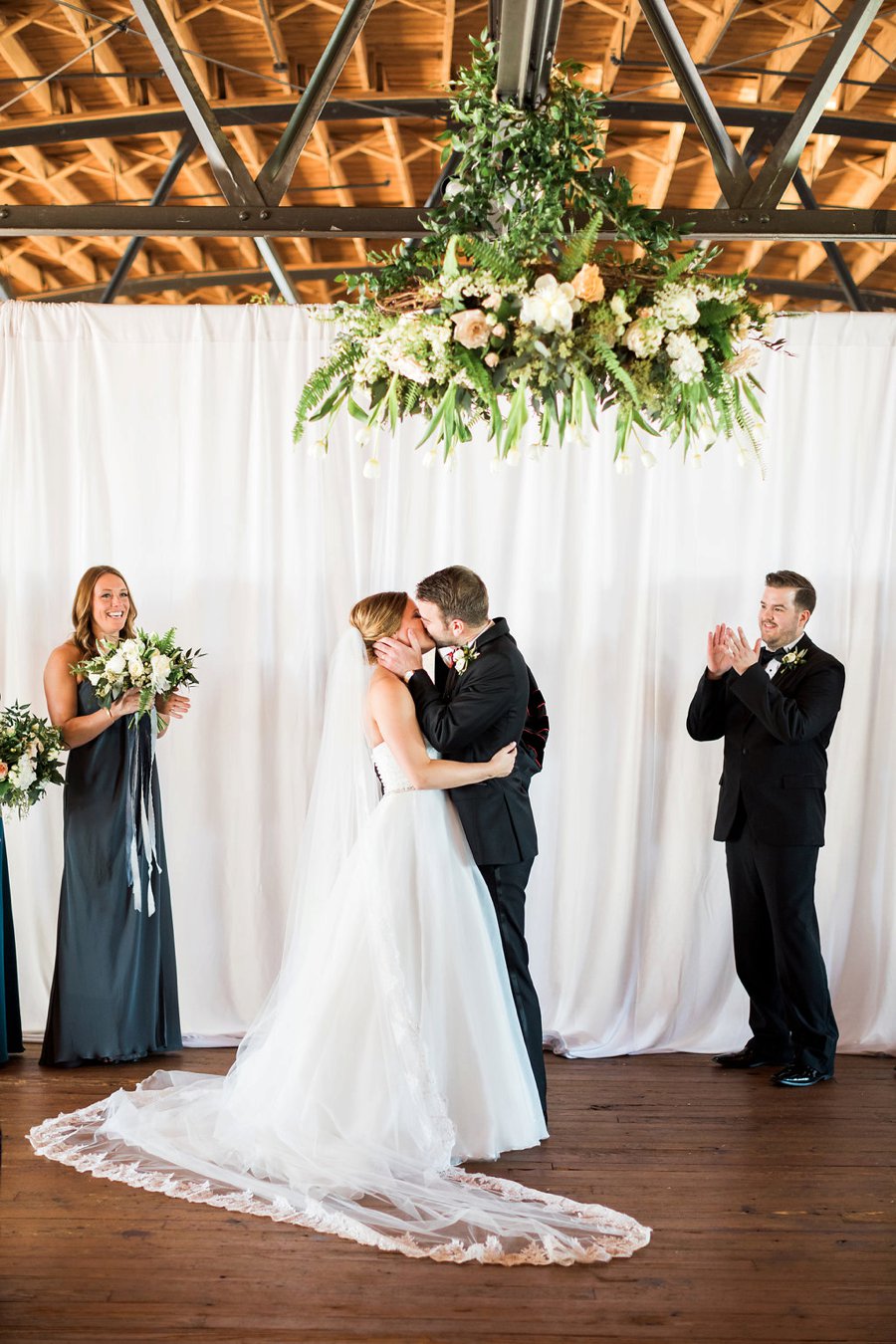 Did you include any family heirlooms or special traditions?
My godmother, Karen, is a saint and an amazing seamstress. I knew I wanted to incorporate my grandmother's wedding gown in a meaningful way, so Karen took special care in removing and reinforcing lace from her gown, and hand-making my cathedral veil. She also made my garter with a touch of blue, old lace from my christening gown, and a four-leaf clover charm as a nod to our Irish roots. As a surprise for my mom and I, she also made us both handkerchiefs with lace from my mom's dress. So many sentimental keepsakes thanks to her talents.
My dad has my grandfather's old Jeep Renegade, which we grew up riding in to go backpacking or up to the mountains. I have so many joyful memories with that jeep. It is my dream car and it was so fitting to have it as the getaway car for Jon and I. My dad and our friend, Josh, spent so much time and effort getting it back into tip top shape. The week of the wedding I did not think it would run well enough, but it was a sweet surprise for me when it showed up at the end of the reception for Jon to drive us home in!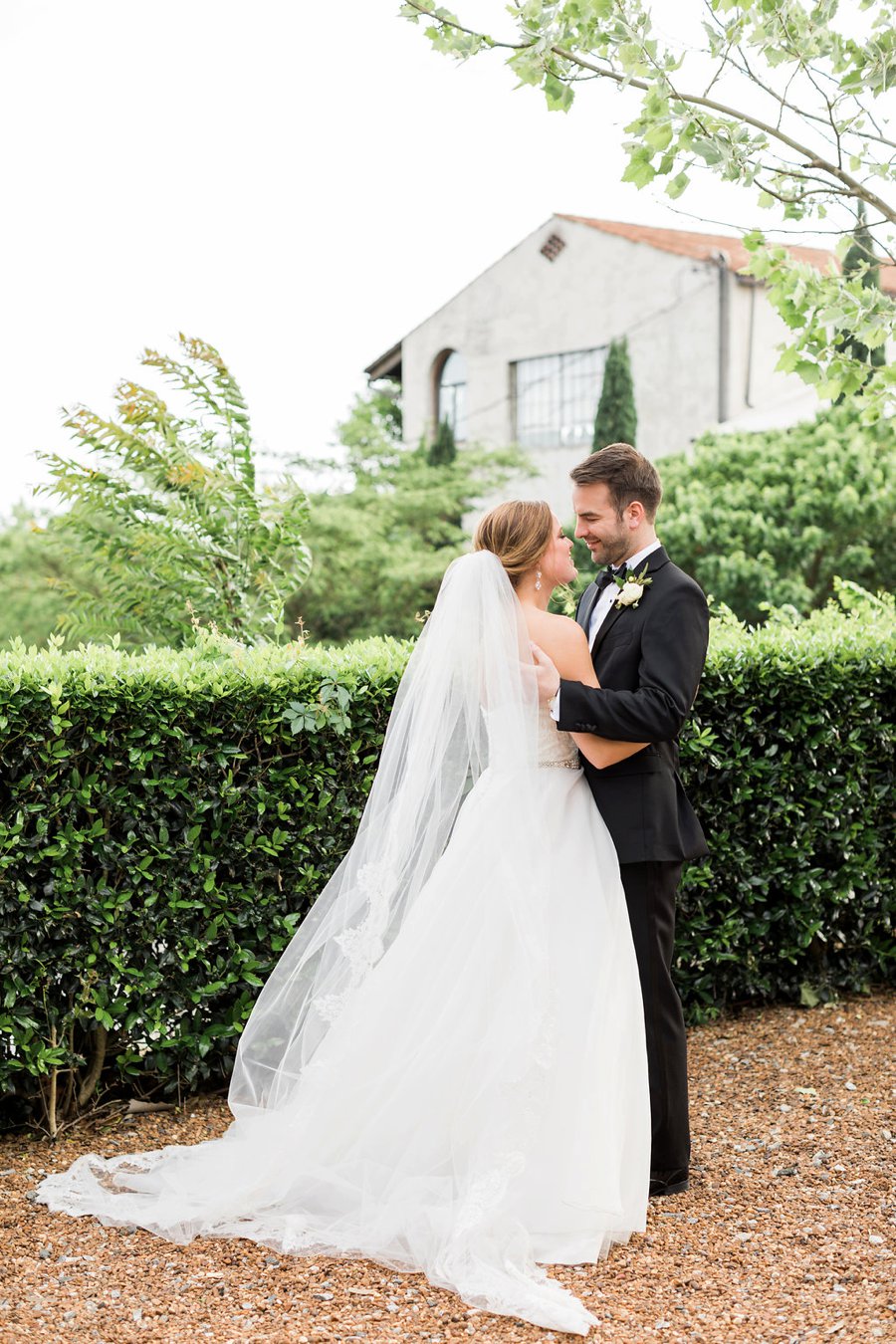 What (or who) helped you most in your planning process and/or on your wedding day?
It takes a village. Throughout our engagement, family and friends were constantly offering to help. We had friends who let us borrow candles or a giant chalkboard, friends who ran errands for us, roommates who went shopping with me for lanterns and listened to so many decisions, family who helped make big decisions and fix up an old car – just so many people who helped make this all come together and helped keep it fun for Jon and I.

When the weekend finally got here, Taylor made all of my plans and dreams come true! She handled everything and exceeded my expectations with her eye for design, her calm demeanor, organized nature, and upbeat personality. There is no way I – or my family – could have relaxed if she was not there to help.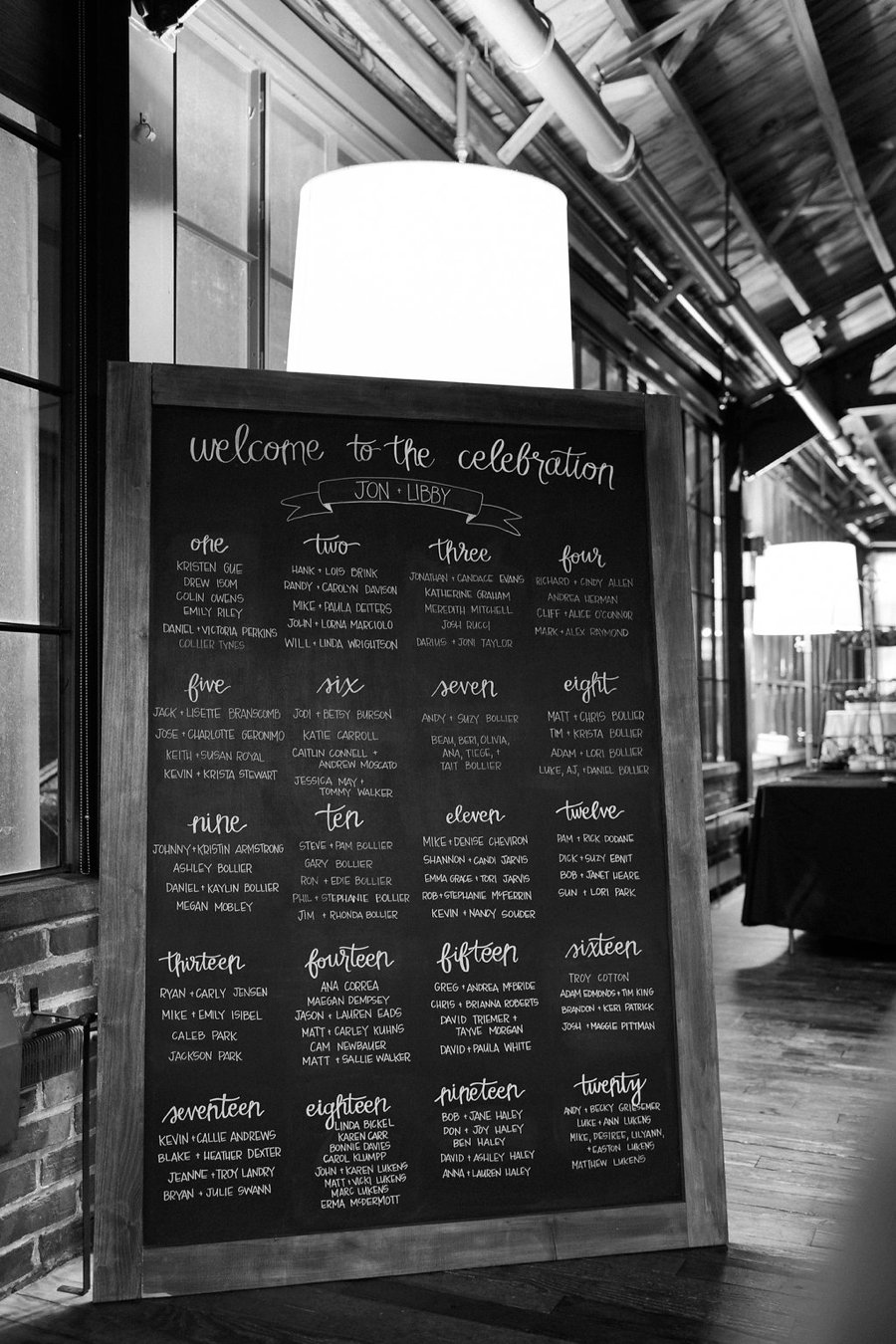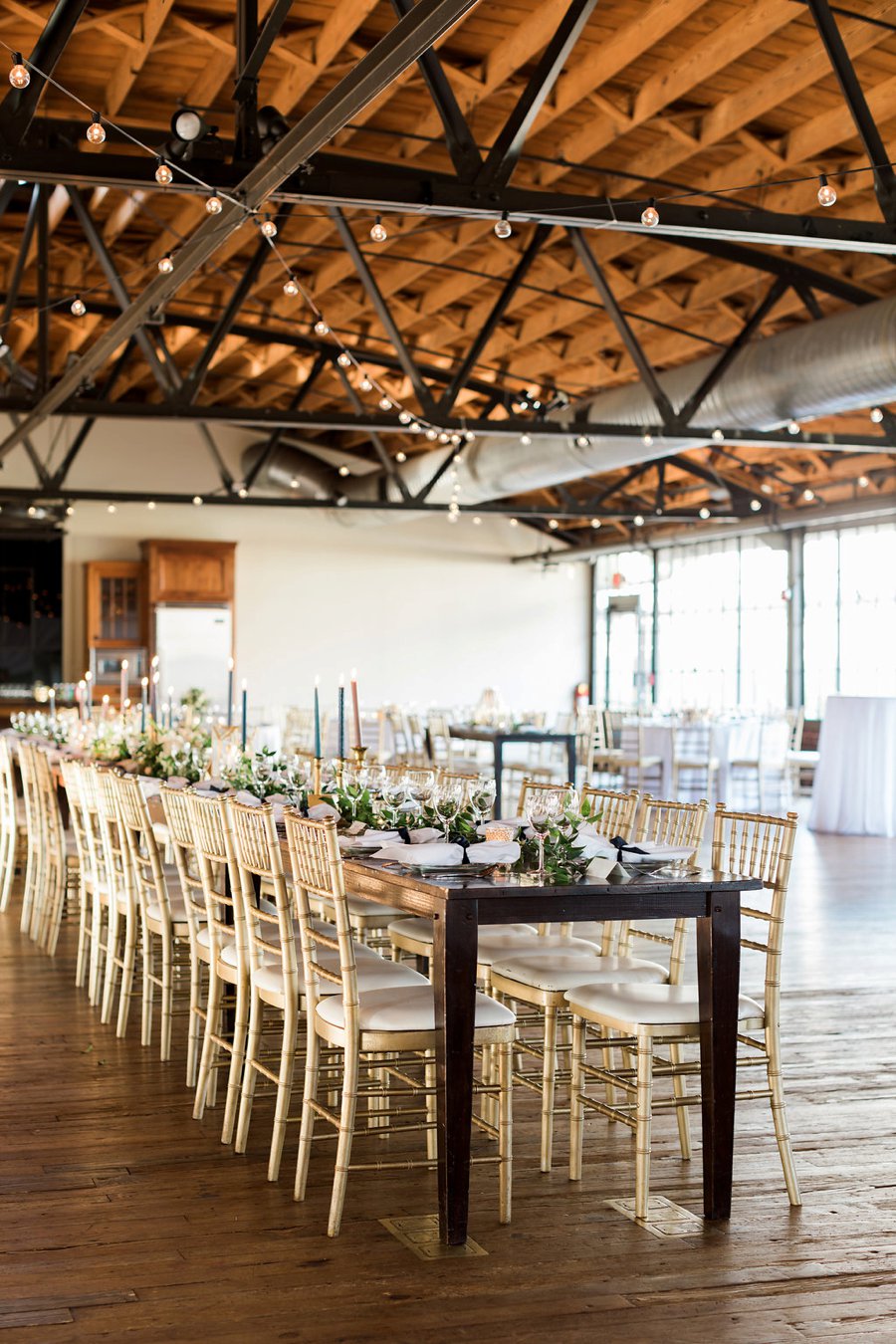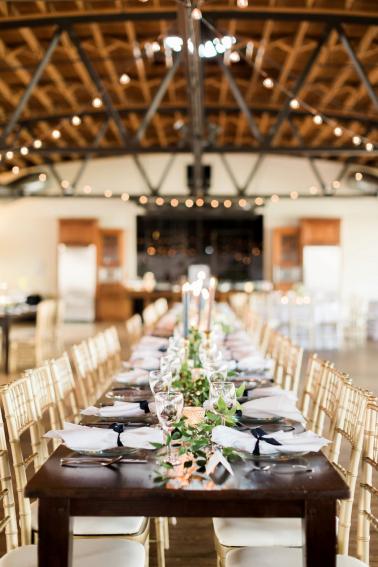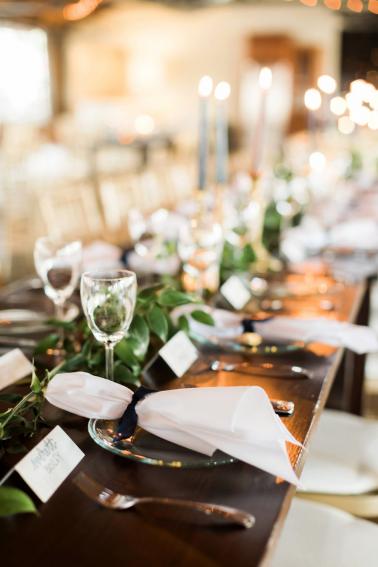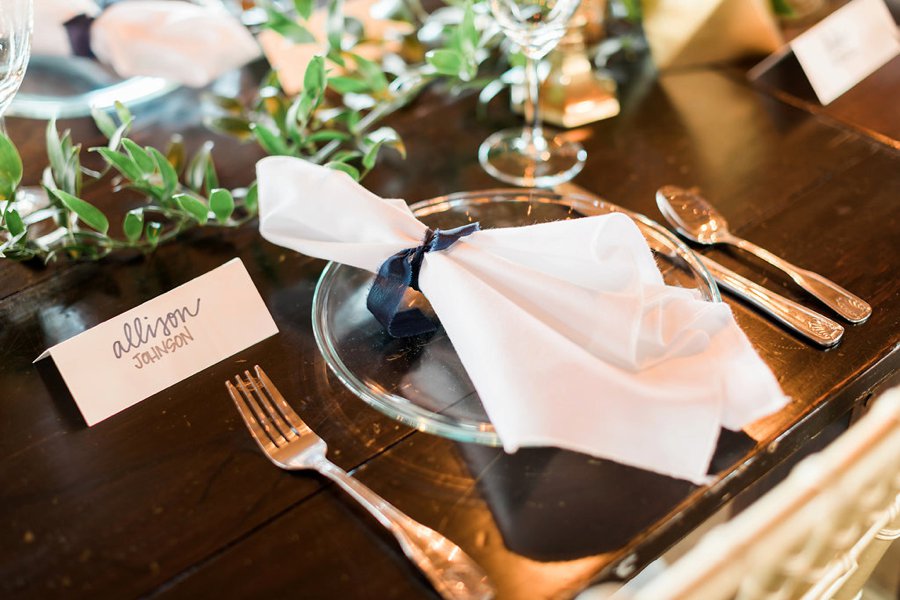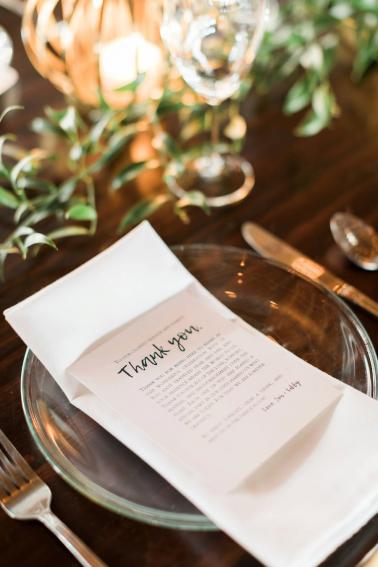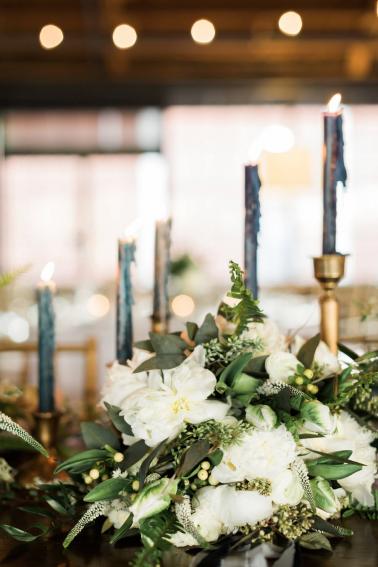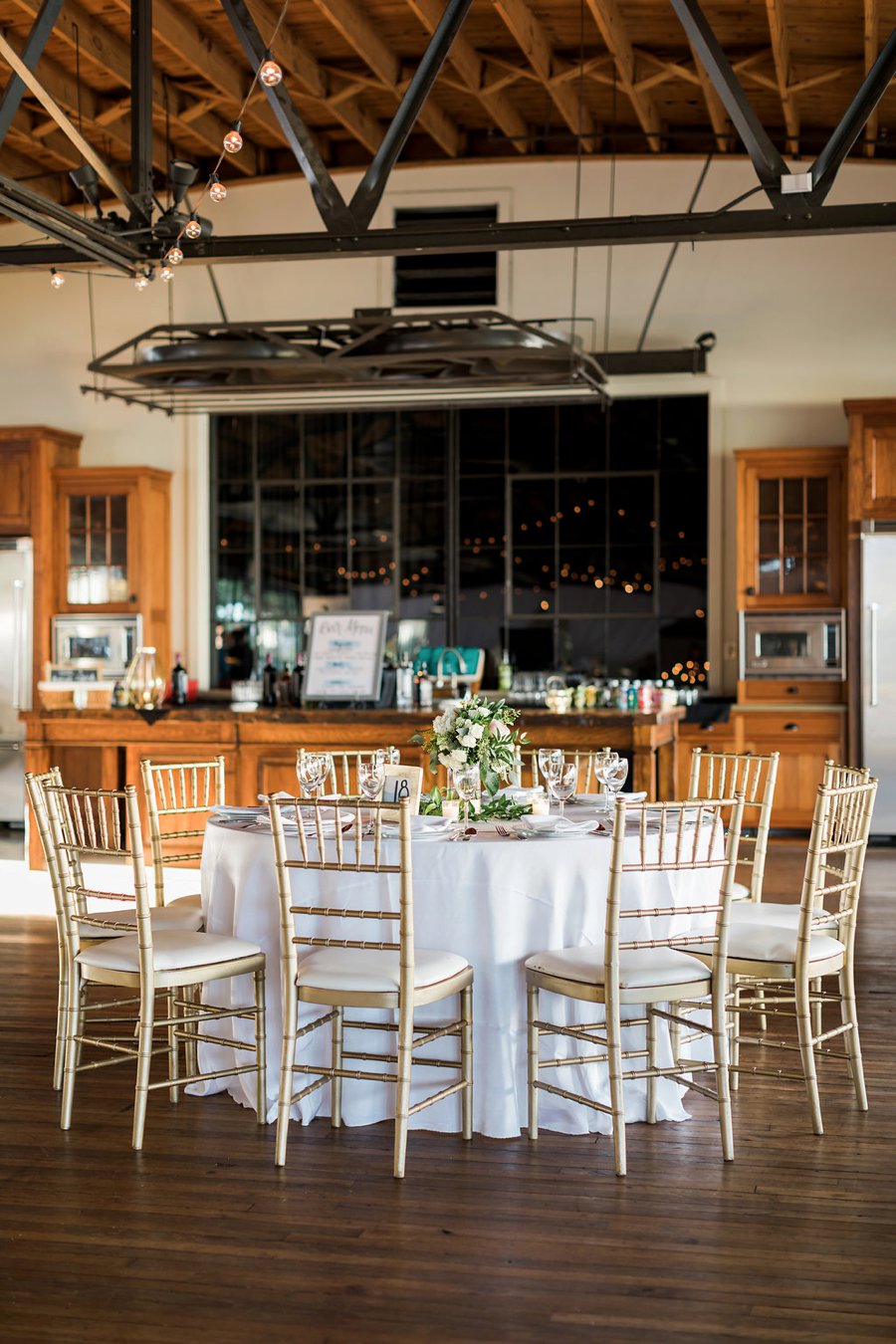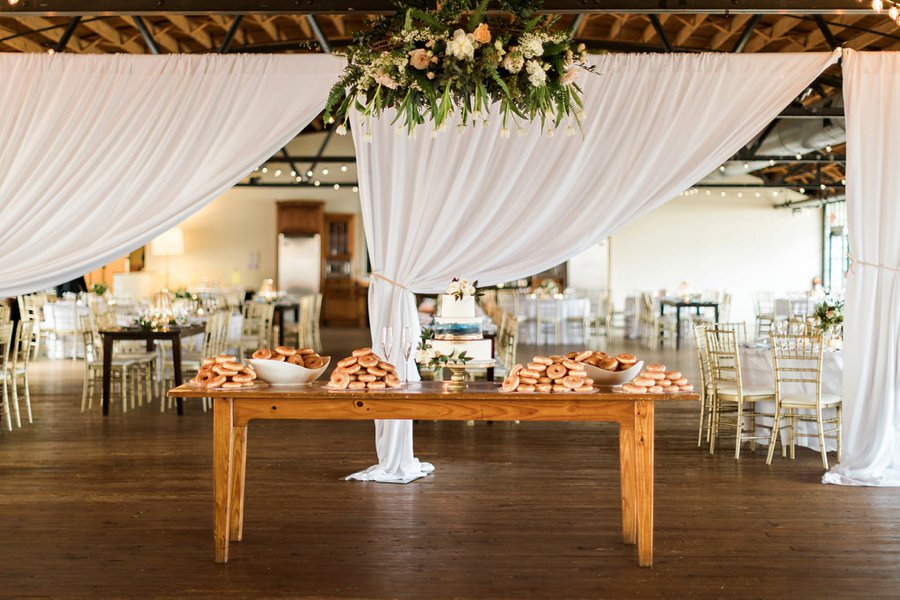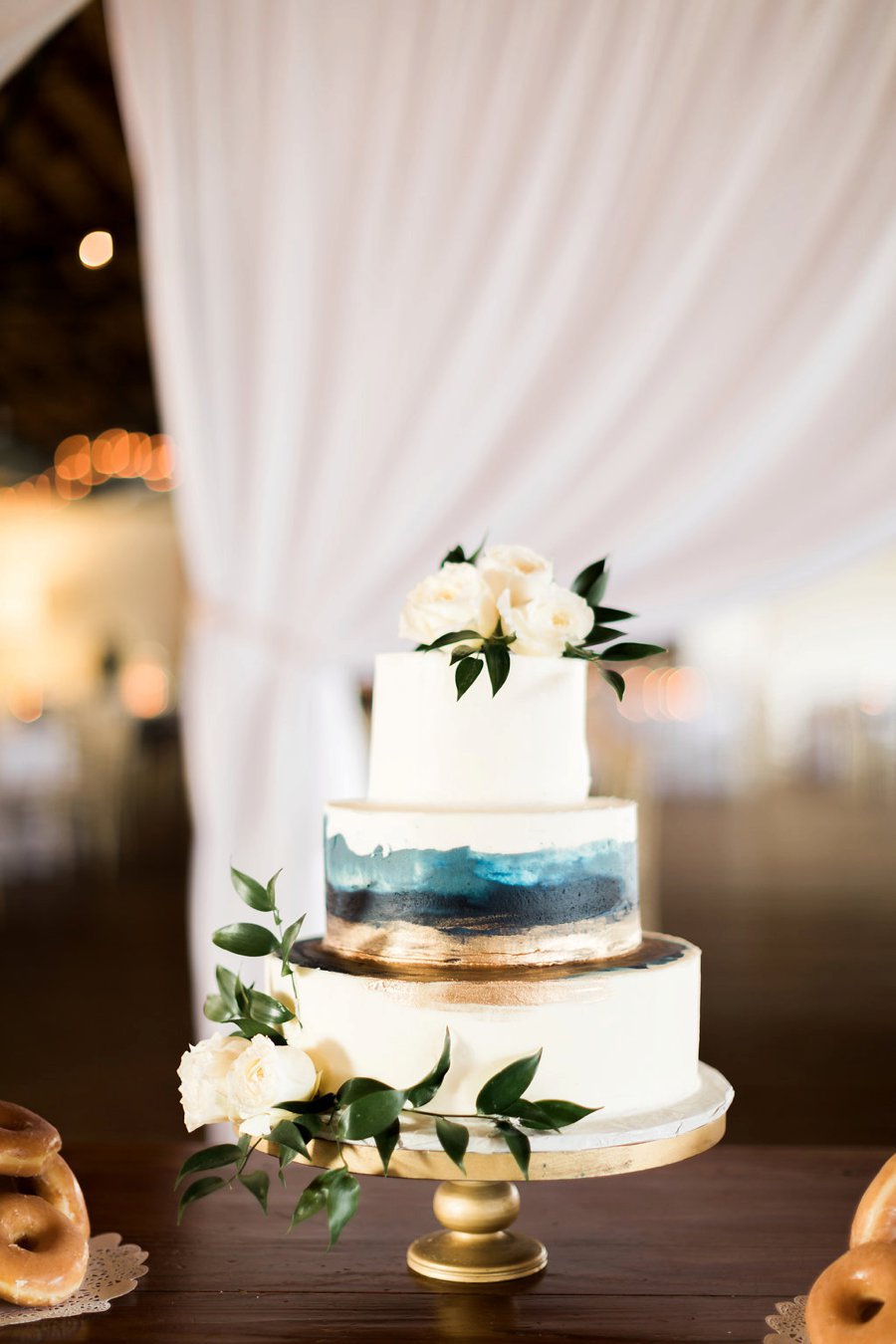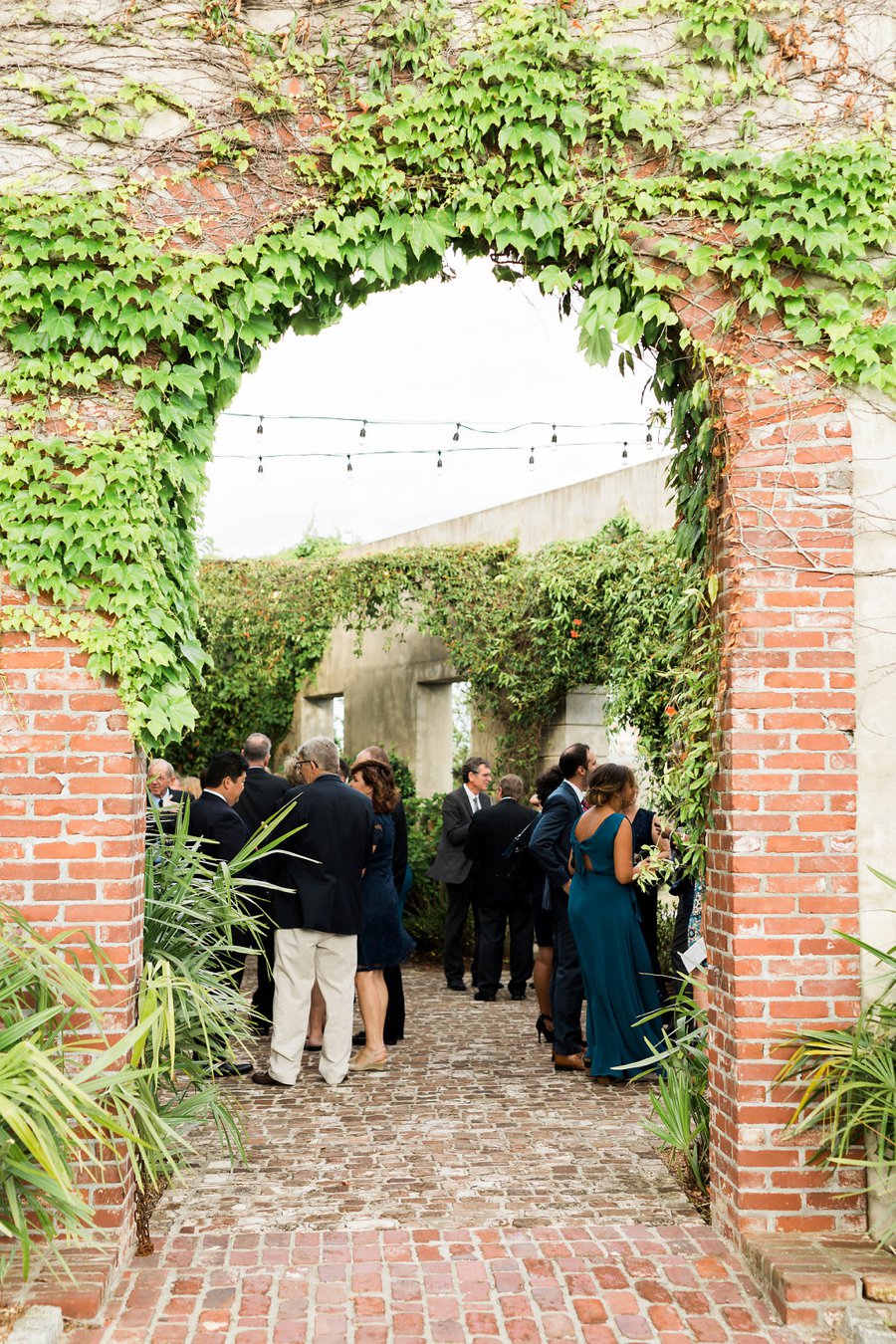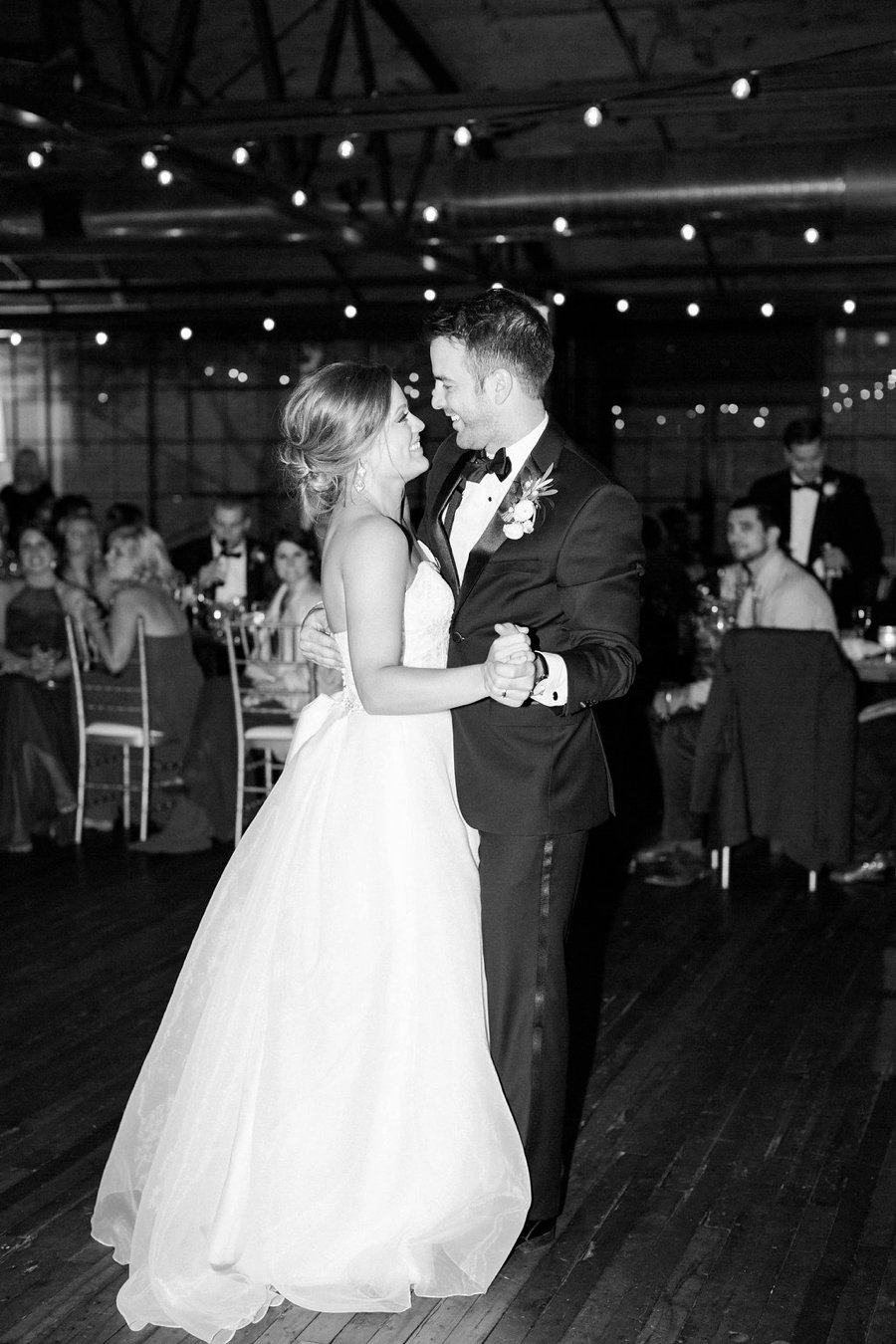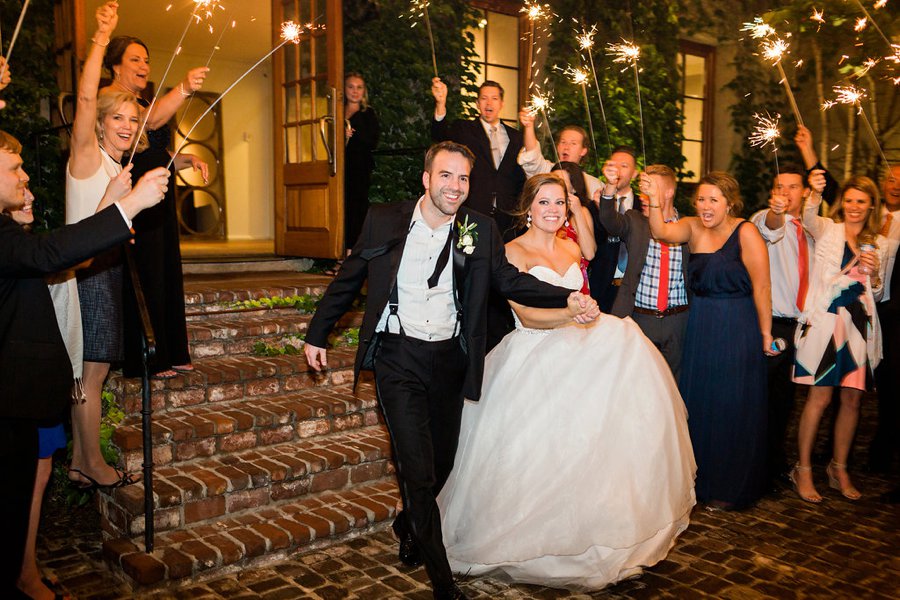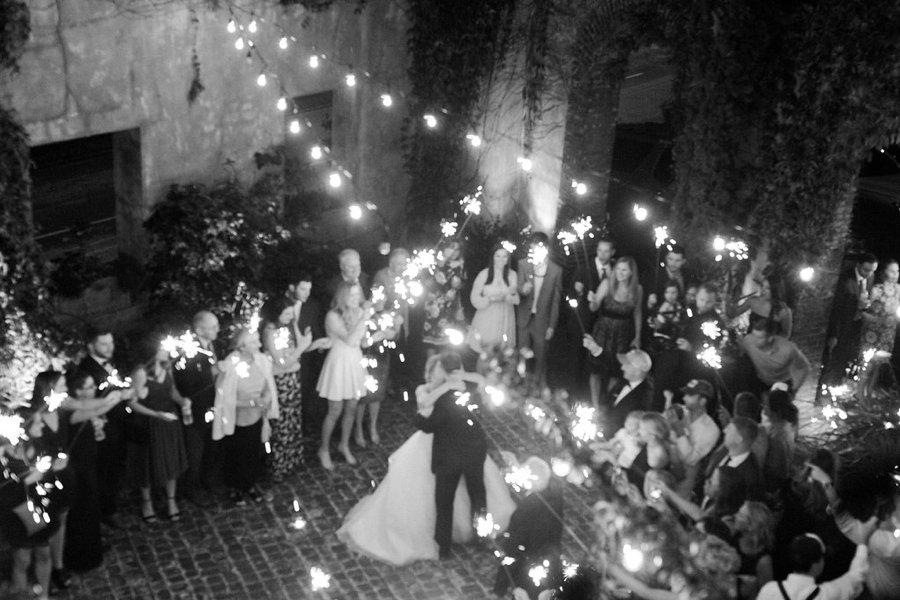 Do you have any advice for couples planning their weddings now?
My advice for any couple planning their wedding is to just do you, be yourselves. There are so many pressures to make it perfect, to do what everyone else recommends, to spend more money on each item (that quickly adds up), for the day to go perfectly. At the end of the day though, the weddings that are the most fun for both the couple and the guests are ones that are authentically the bride and groom. Do you.
This beautiful wedding day has us feeling so many emotions. With such attention paid to sentimental details (again, the dresses y'all!), and the love and joy this couple shared in their celebration, we are left with full hearts.
Also, remember that courtyard we mentioned? How perfect was it for their send-off?!
VENDORS WHO MADE IT ALL HAPPEN…
Photography: Rustic White Photography // Ceremony + Reception Venue: Summerour Studio // Event Planning: Taylor Dawn // Floral: Southern Stems // Stationery: Anna Sayers Calligraphy // Videography: Matthew R Baxter // Wedding Cake: Pastry Shells // Ring Box: The Mrs. Box // Hair + Makeup: Abby Moorer // DJ: Spontaneous Entertainment // Draping: Event Rentals Unlimited // Wedding Dress: Christina Wu // Bride's Shoes: Banana Republic // Bridesmaid Dresses: Bella Bridesmaids // Groomsmen Attire: Men's Wearhouse // Veil: Handmade from my grandmother's dress
The following two tabs change content below.
Lauren Grove is the editor and owner of Every Last Detail. A clueless bride-turned-wedding planner, Lauren uses her experiences and knowledge to educate and inspire brides all over the world.