When it comes to choosing an engagement ring, you're no longer constrained by the limited options showcased on local jewelers' shelves. But it may be a bit of a foreign concept to navigate, so we've partnered with jeweler Taylor & Hart to share tips on how you can create a unique, custom design for your engagement or wedding ring. 
Anything less than a custom engagement ring or wedding band feels impersonal- but thanks to the innovation of softwares like 3D CAD designs and printing, it's now possible for anyone to create a one-of-a-kind piece of jewelry that reflects their style and personality! Let's have a look at some of the top tips to bear in mind when you customize your engagement or wedding ring.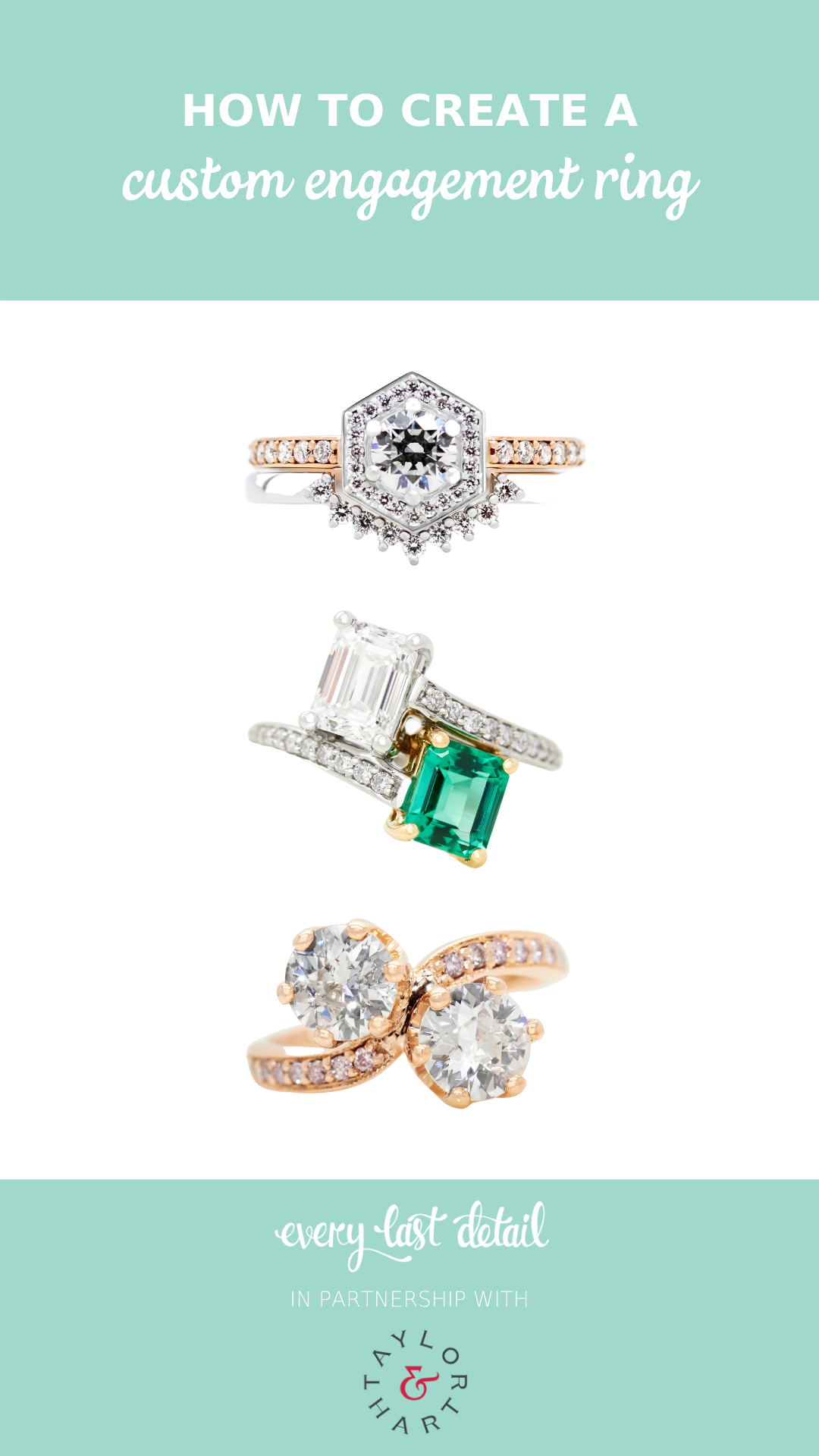 Choose a jeweler who will help you design your ring
Finding a jeweler who will listen to you and go the extra mile to guide you through this exciting journey is almost as important as finding the person you want to spend the rest of your life with. Bespoke jewelry is crafted by people for people and it involves authentic, real-life communication. Many jewelry e-tailers say they offer custom service, but very few of them give people the chance to actually speak to real designers, and discuss their ideas in person, over the phone, or via a virtual consultation. (One of the many things that we love about Taylor & Hart is that you can book a virtual consultation with them!) The best starting point is to seek knowledge, ask questions, and let your imagination go wild. A good jeweler will listen to your ideas and help you design the ring of your dreams.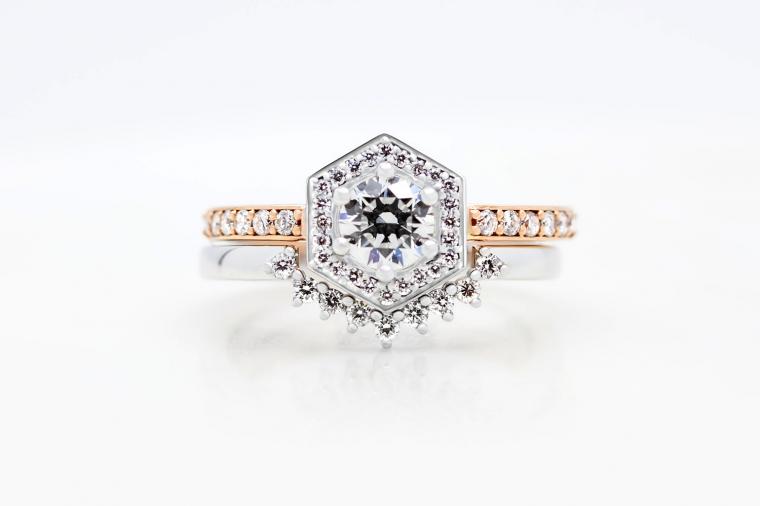 Set a budget
Don't be afraid to put a limit to your spending. It's your love that should have no limits, not your budget. We've all heard the "three paychecks rule" about engagement rings, or that wedding rings should be 4% of the whole wedding budget. Those rules may suit some, but what matters is your own comfort and financial security.
Your jeweler will be able to fill you in on how you can save on your ring. A few examples of how to do this: opting for a lab-grown diamond rather than a mined one, choosing a non-round diamond shape, getting a halo which optically enlarges the center stone, choosing a fancy colored gemstone over the traditional diamond center. You'll be surprised to find that there are many ways to spend wisely while maintaining your creativity.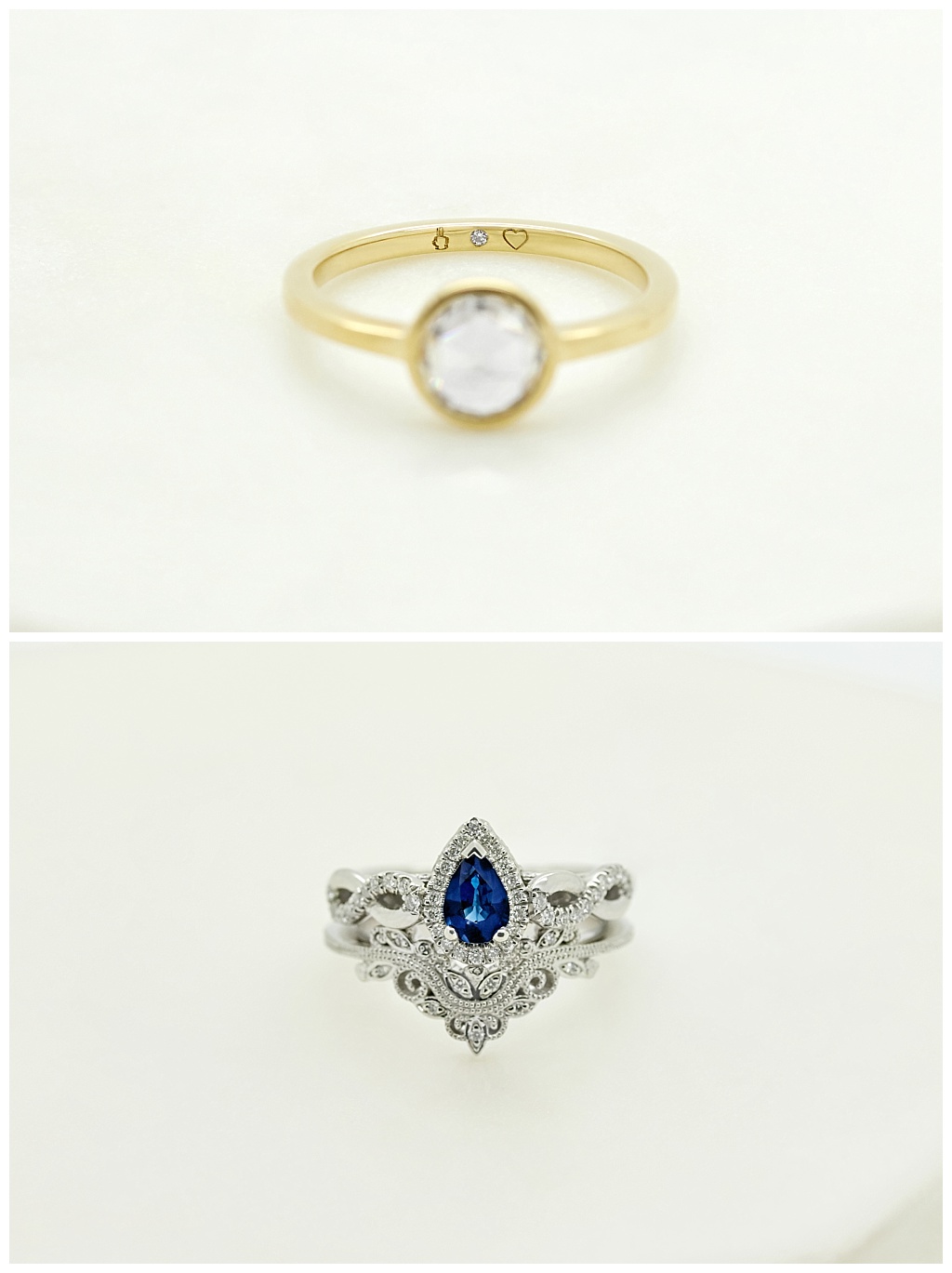 Work with metals
Choosing the right metal for your engagement or wedding ring is entirely up to you- some want it to match their skin tone or fashion taste, others go for durability and maintenance. Platinum, for example, is the easiest to maintain and doesn't lose its shine, mainly because it doesn't contain any alloys (like gold) which wear away with time.
Customizing the metal of your ring may refer to the metal finish or texture, which adds character to your ring. No wonder textured gold has been a hit with brides-to-be in the past year. You may feel inspired in the finishing touches, too. Using an ornate filigree technique gives your jewelry a unique vintage look, reminiscent of the Art Deco period, while milgrain is a beading detail that is often found in antique jewelry. Hand and inscription engravings are the most personal you can get with metal work and will definitely ensure you're not wearing someone else's ring.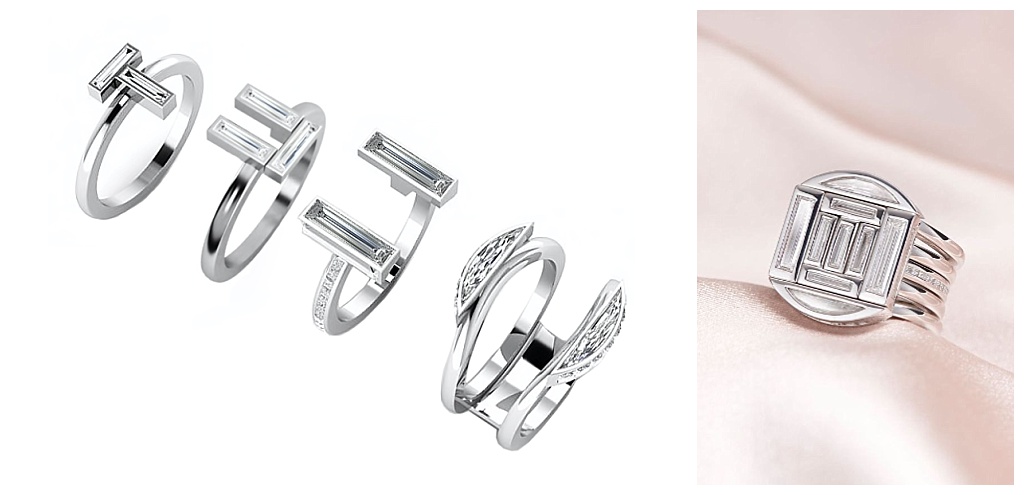 Shapes and colors
The gemstone is the show-stopper of an engagement ring, so it's best to choose the color and cut that will best reflect your personality. Some brides don't want just one centerstone, which is why they opt for duos, trilogies, or clusters so that they can mix and match gemstone cuts and colors. There are no rules to follow and many celebrities have proven that custom is best- think Emily Ratajkowski's bespoke pear and princess diamond duo or Lily Collins' rose cut fancy pink diamond engagement ring. Colored gemstones give you the irresistible opportunity to create something special and unconventional. Remember: your love is like no other love, so why should your ring be?
Nowadays even wedding bands can be set with diamonds or have a diamond pavé. Some are made to match the engagement ring design, others pay extra attention to what the wedding ring reveals about them personally. One can even wear their loved one's voice on the inside of the ring by engraving the visual pattern of a sound wave.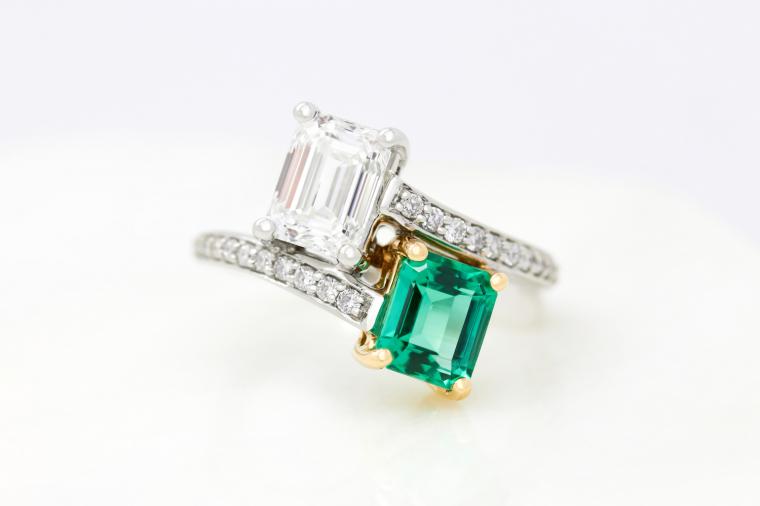 Pop of color
You can always design an engagement ring with a fancy colored gemstone, but color can be incorporated in even more subtle ways. On a plain band, color can be incorporated by setting a colored gem on the inside, such as your partner's birthstone or favorite color. You'll share a secret known only to the both of you. Some couples put those tiny sparkling messages somewhere within the setting which gives even the most traditional designs an exciting twist.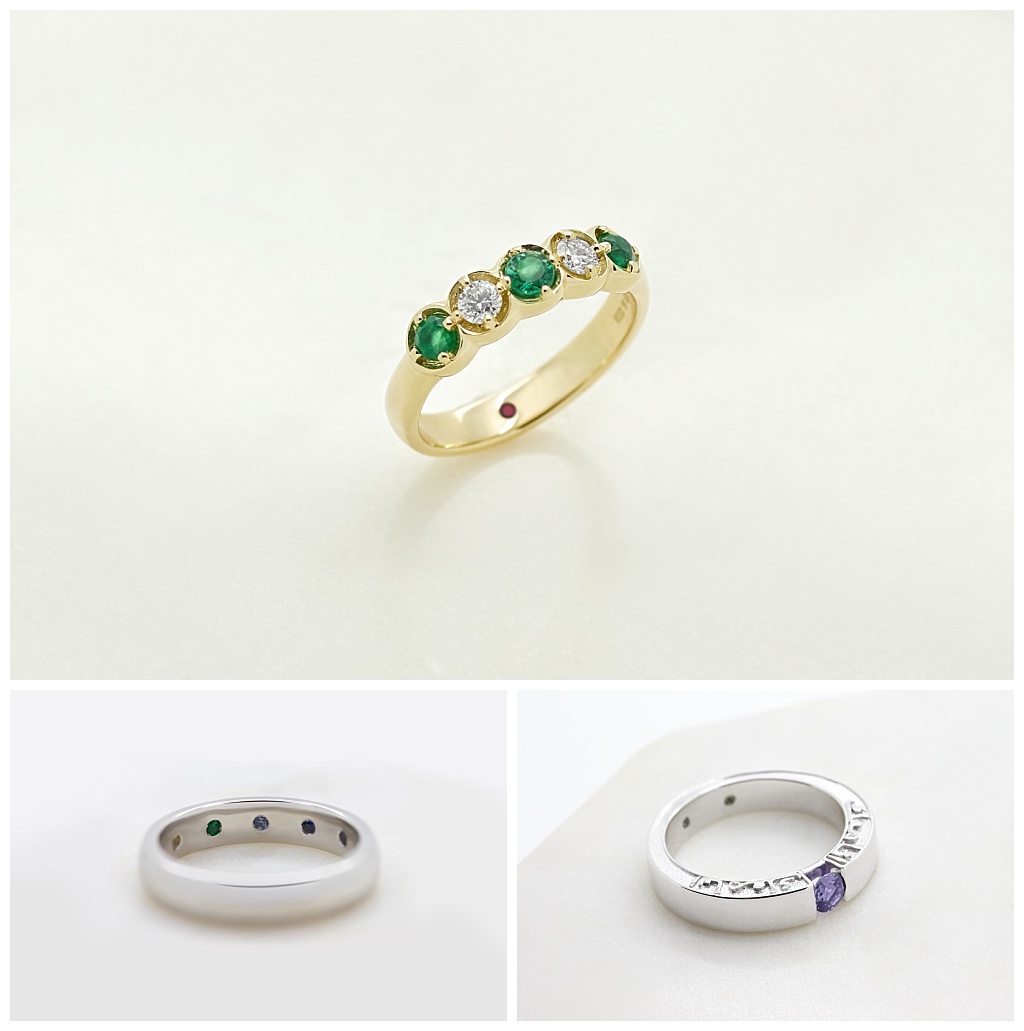 Flora and fauna
Some of the most outstanding engagement and wedding ring designs are inspired by nature. Flowers, branches, animals, luminaries- it's all part of the organic spectrum and many couples find inspiration in those elements. An organic-inspired ring can incorporate all of the customizable elements above and have a unique, unmistakable charm.

We certainly learned a lot about creating custom engagement rings and weddings from Taylor & Hart, and we hope you did too! Now pardon us as we go and get lost in the designs they've created with couples and dream about a ring upgrade!
*This post is part of a sponsored partnership with Taylor & Hart. 
The following two tabs change content below.
Lauren Grove is the editor and owner of Every Last Detail. A clueless bride-turned-wedding planner, Lauren uses her experiences and knowledge to educate and inspire brides all over the world.