Taking place at the amazing Winter Park Farmer's Market, Brandy and Scott's vintage eclectic wedding is colorful and full of tons of fun details! With still moments captured by Kt Crabb Photography, live moments captured on video by Shutter Life Productions, and everything coordinated by Emily Grace Design, you all are going to LOVE this gorgeous wedding!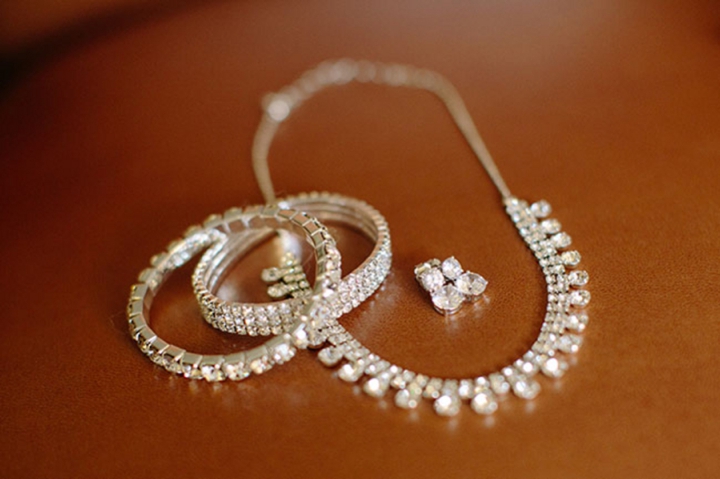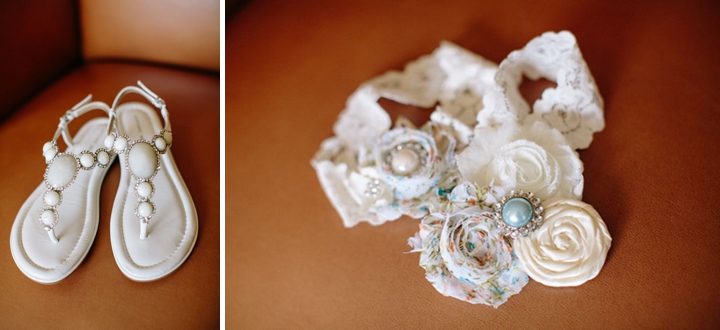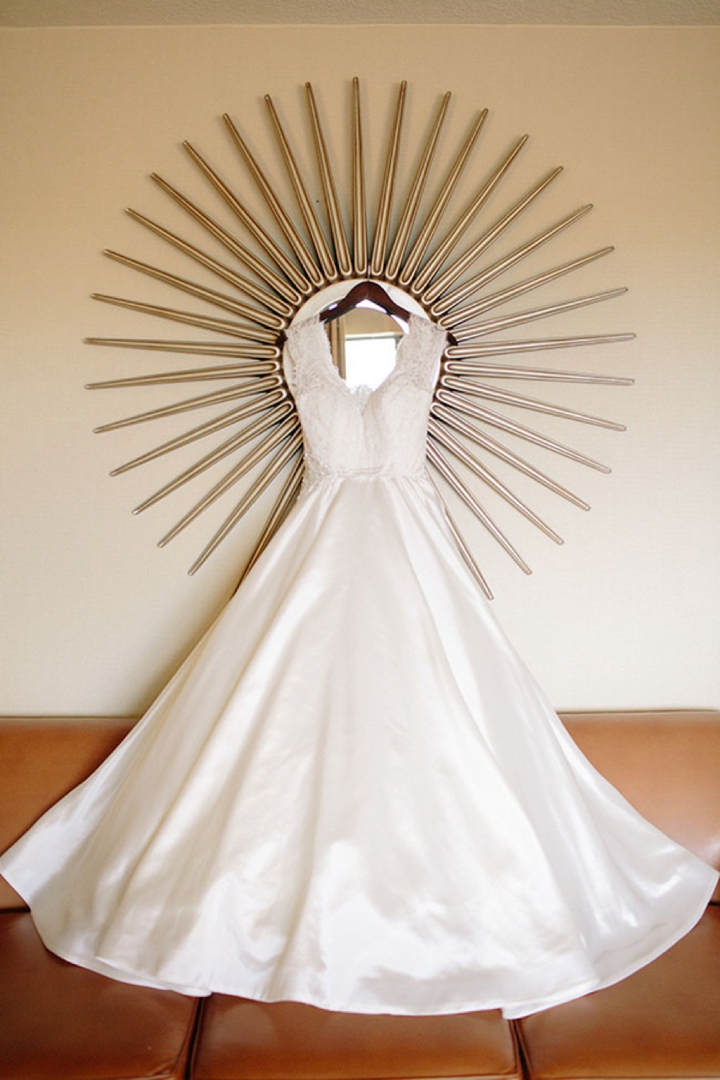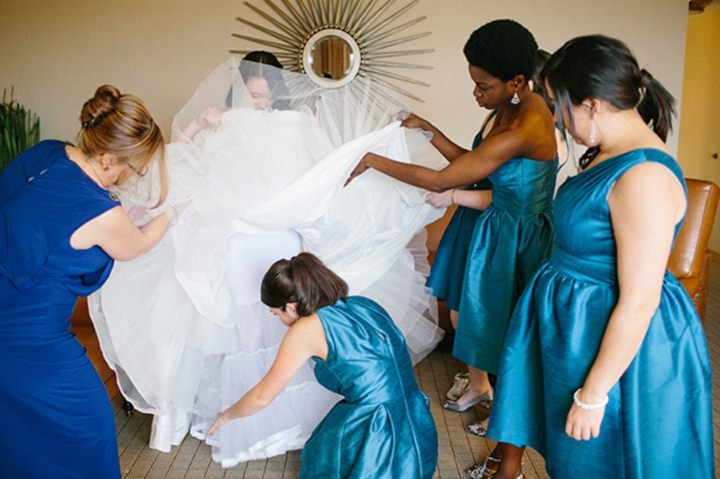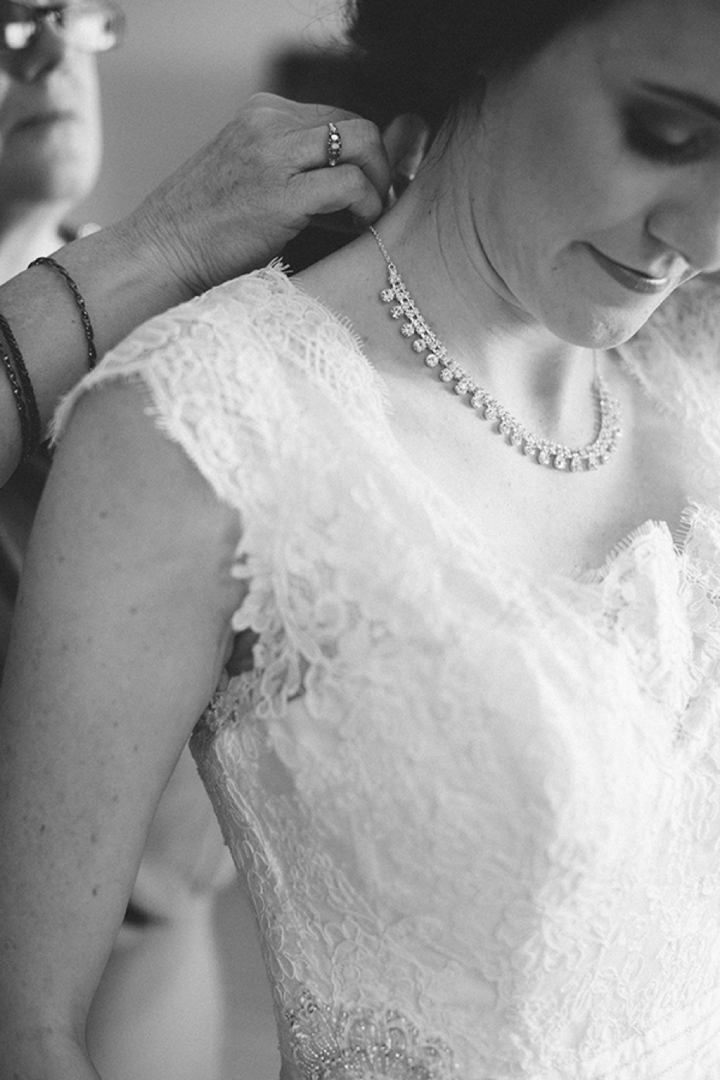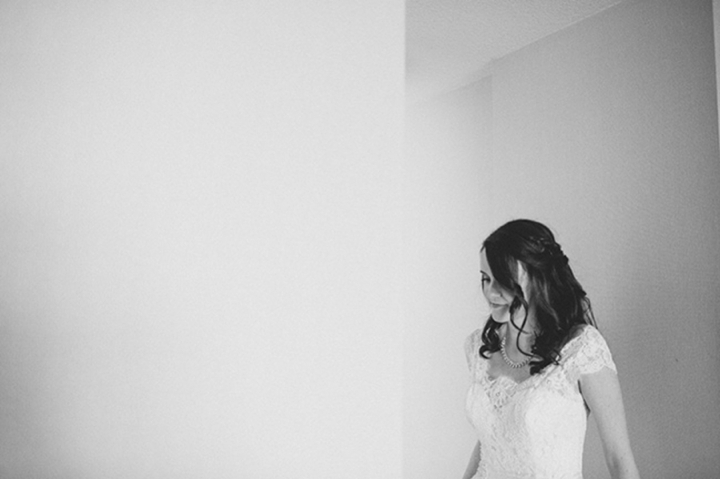 Insight from Brandy:
What (or who) helped you most in your planning process and/or on your wedding day?
I actually did a lot of the planning myself. I had a very specific vision in mind and luckily the skills and passion for the job – I've always been the organized and creative type, so wedding planning was right up my alley. Plus, I was in graduate school during our engagement; thus I gladly took up any opportunity to distract myself from classes and switch from researching theories to researching vendors as well as switching from accumulating clinical hours to accumulating pretty pictures. Nevertheless, with weddings being the intricate events that they are, it all would not have been possible or as successful without some help from a few very special people. My parents and fiancé were my support throughout the planning process. They were there for me to bounce off ideas with, to accompany me in numerous outings for décor items and vendor meetings, to help me complete DIY projects, and to vent to when experiencing wedding woes. My coordinator, Emily (of Emily Grace Designs), was also a great help. She was hired as more of a "day-of coordinator" to help set up and run things on the big day. However, in addition to doing an incredible job of decorating the reception venue, she also met with me a few times before the wedding for brainstorming sessions, answered any questions I had via e-mails and texts, and assisted me in designing some pieces for my wedding (including my invites). And I can't forget the countless hours I spent online looking at sites like Etsy, Pinterest, and blogs such as ELD, which really helped inspire many of my final ideas.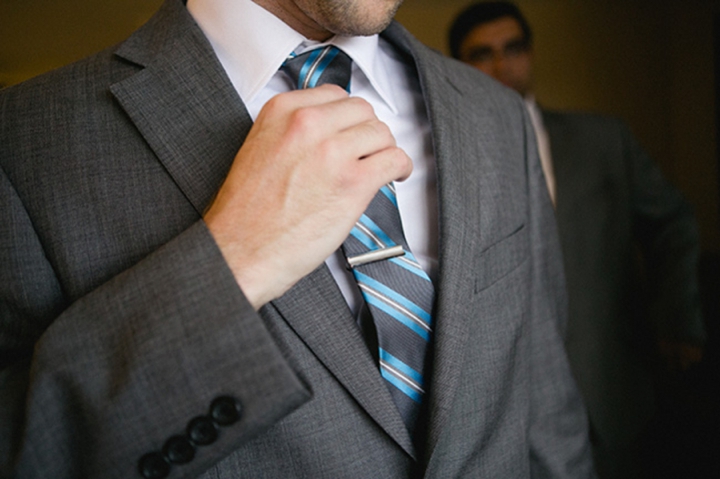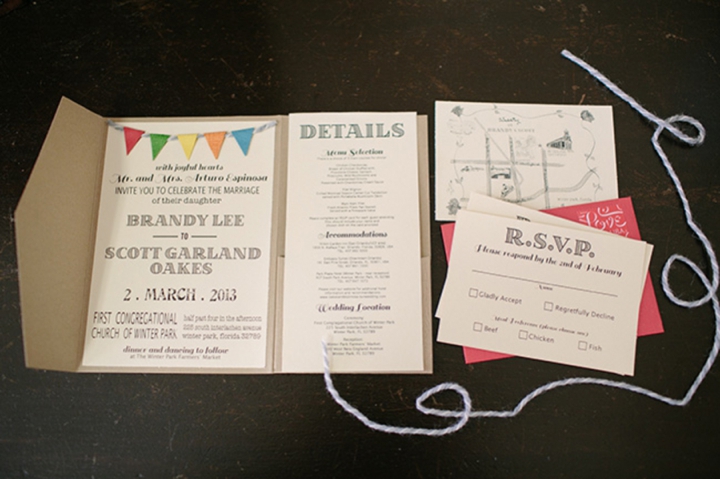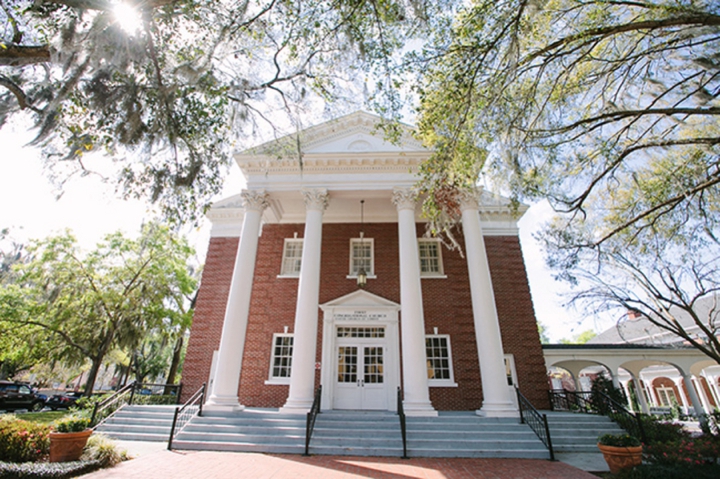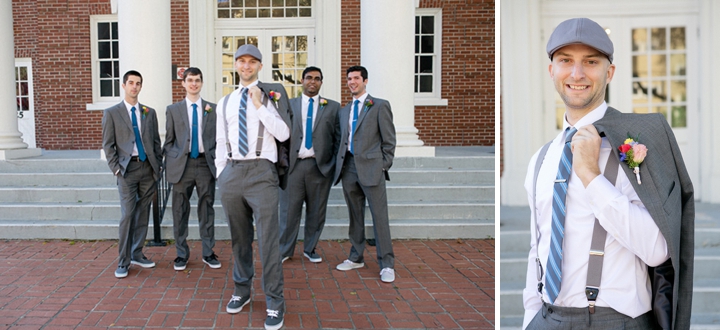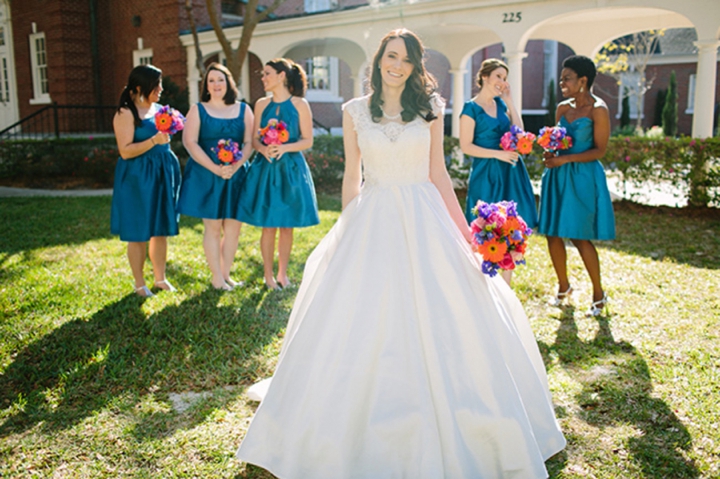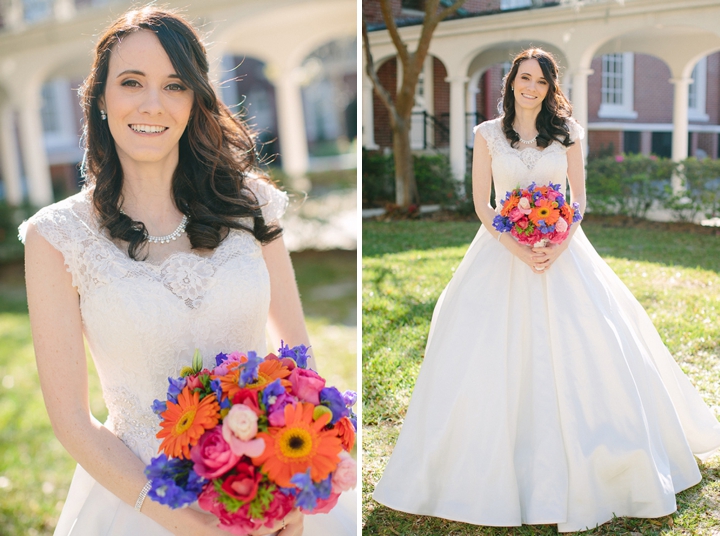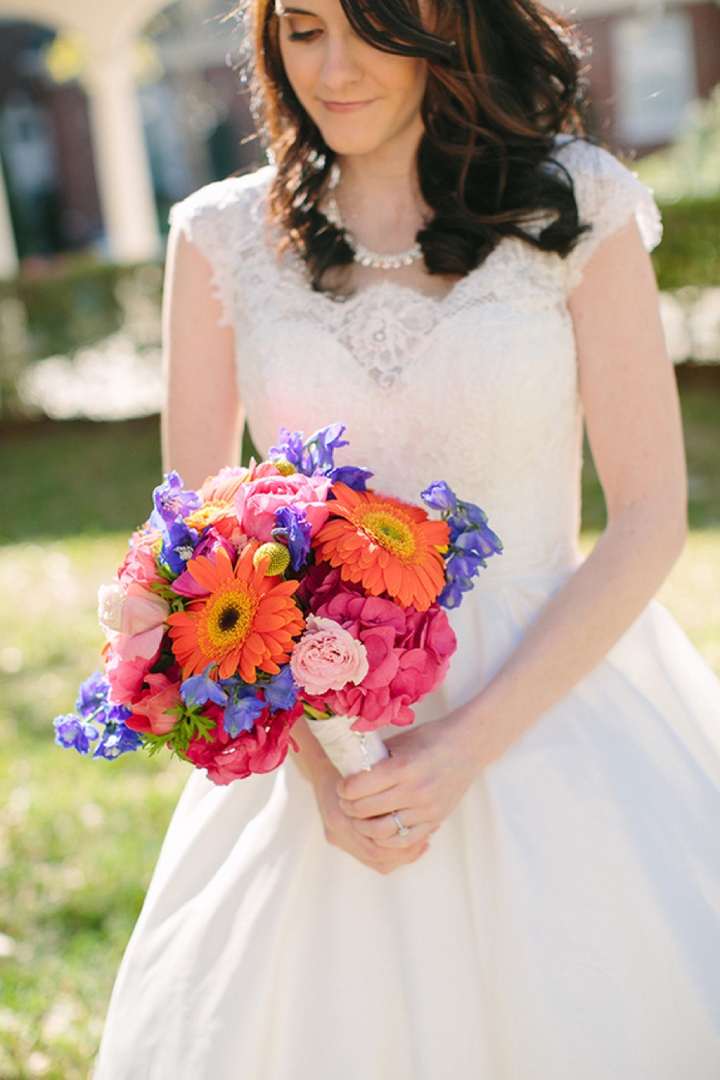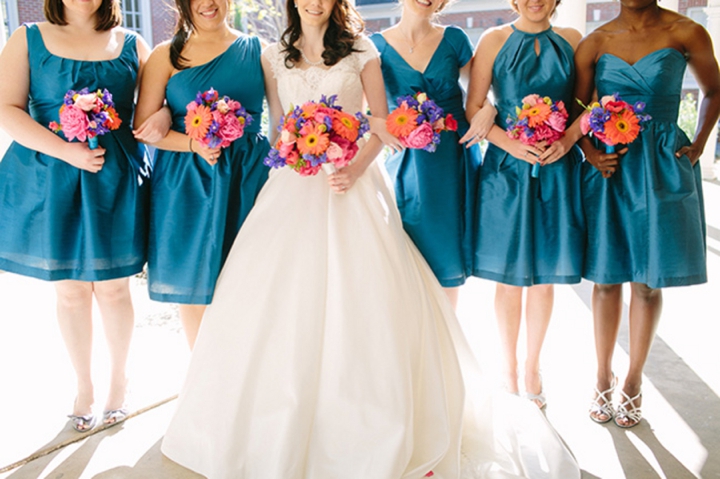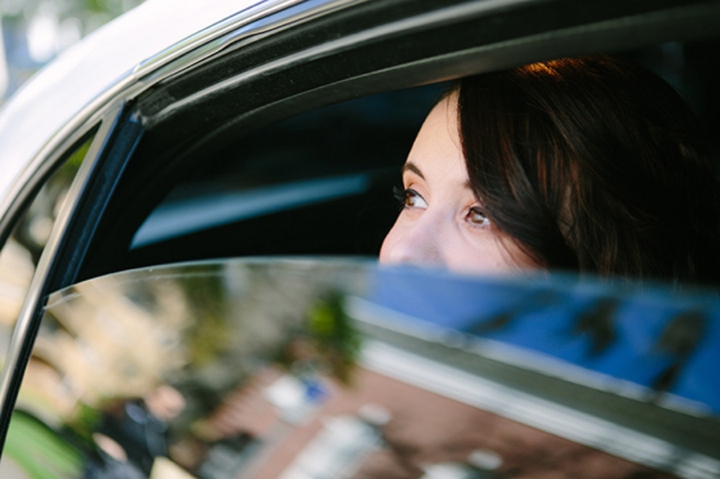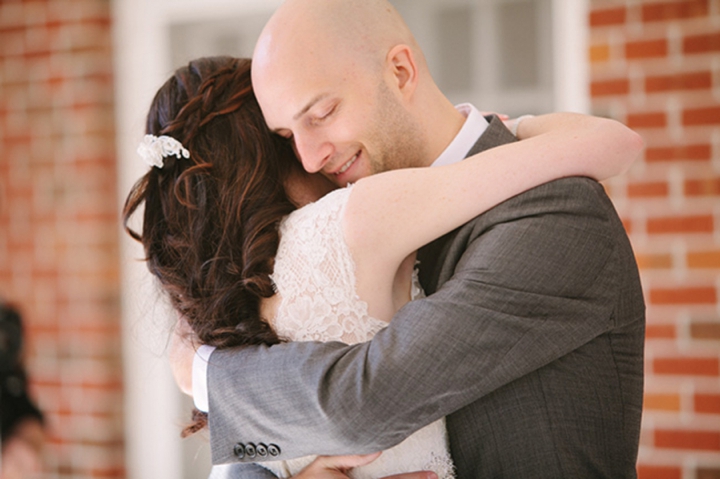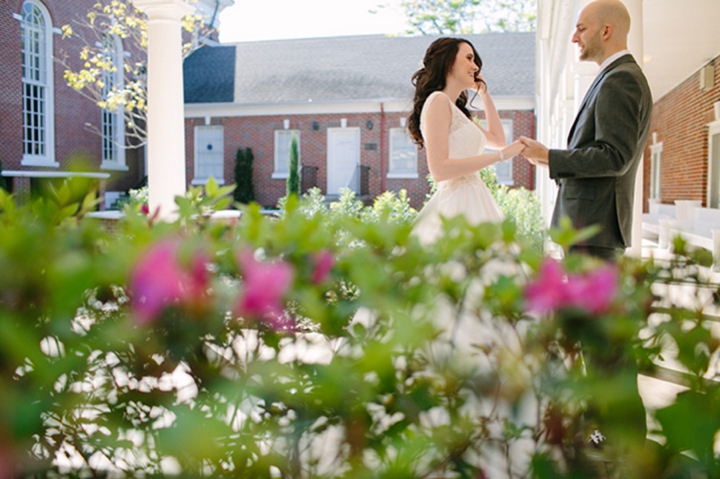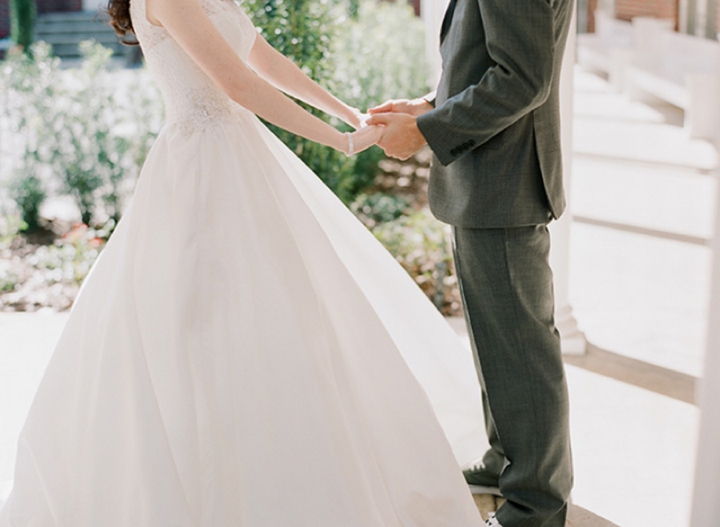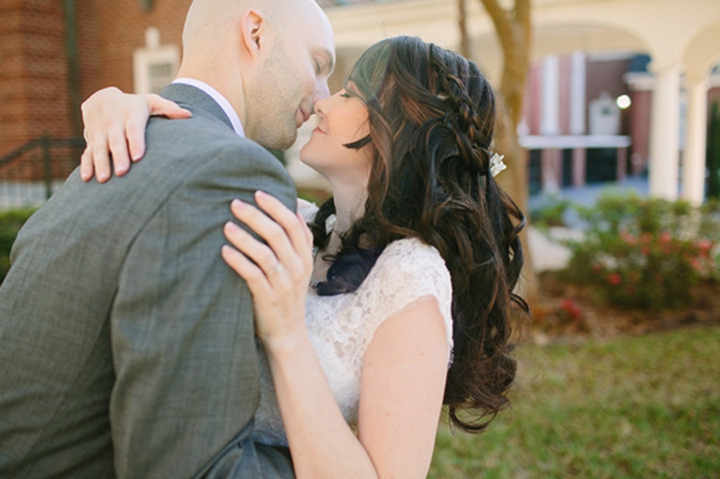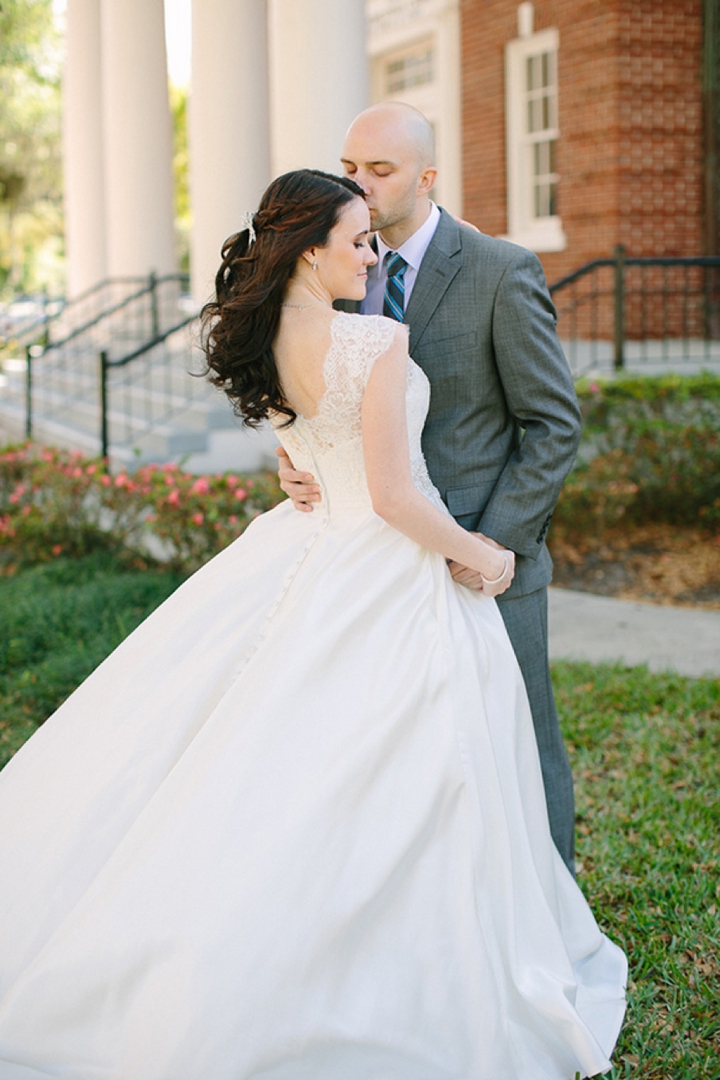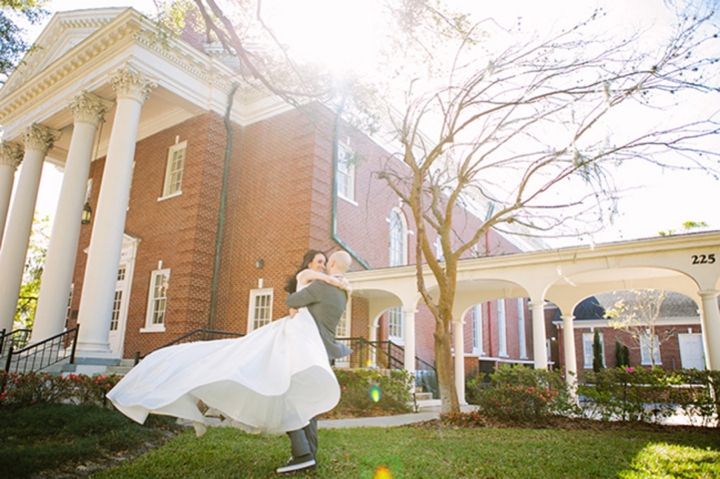 What was the most important thing to you when deciding who to work with for your wedding?
I was very particular when selecting my vendors and venues. I always met with more than one person for each thing to make sure I was picking the right person for our wedding. In addition to a lot of experience, a good reputation, and a decent price, it was also very important for me to find someone who could really understand my vision and help make my dreams a reality. Therefore, when meeting with people, I looked for those that I clicked with personality-wise, would feel comfortable around on the big day, and who demonstrated an enthusiasm for their job and an openness to do things differently. I did not want the traditional formal wedding, so I needed people who were up for some fun and a little "outside of the box" thinking.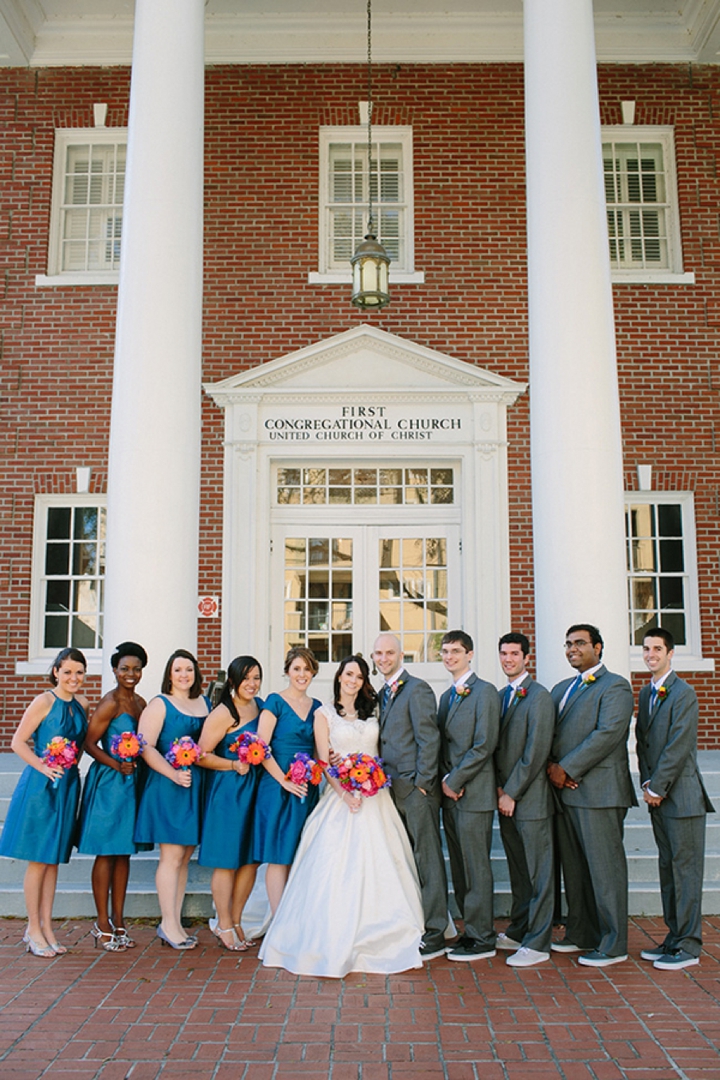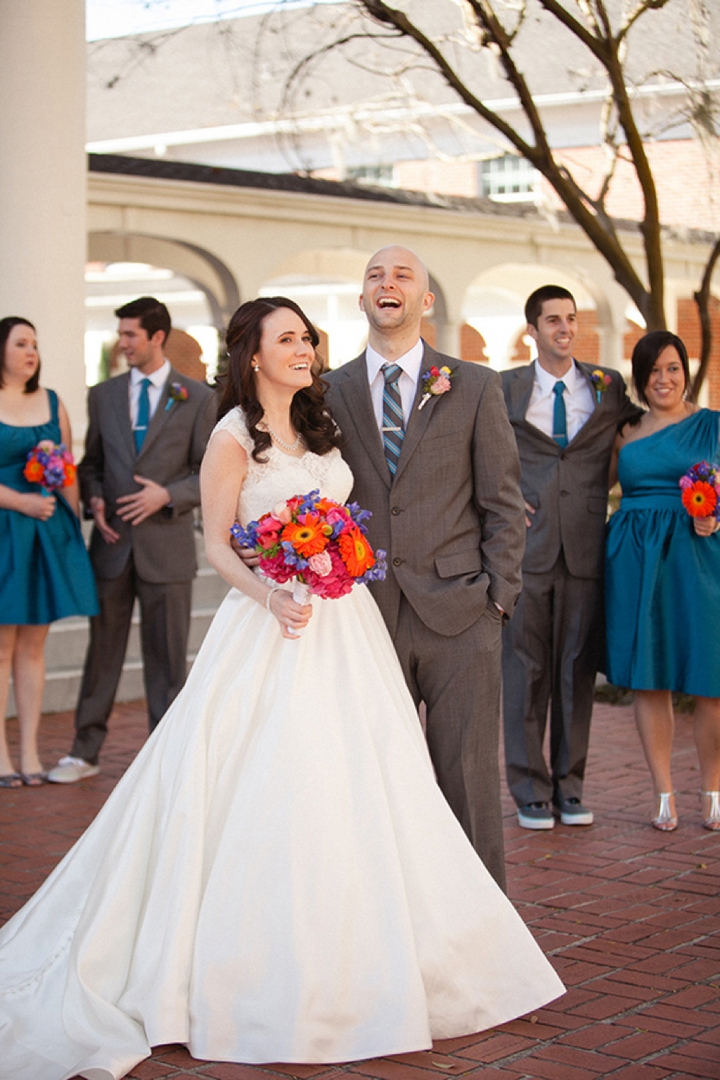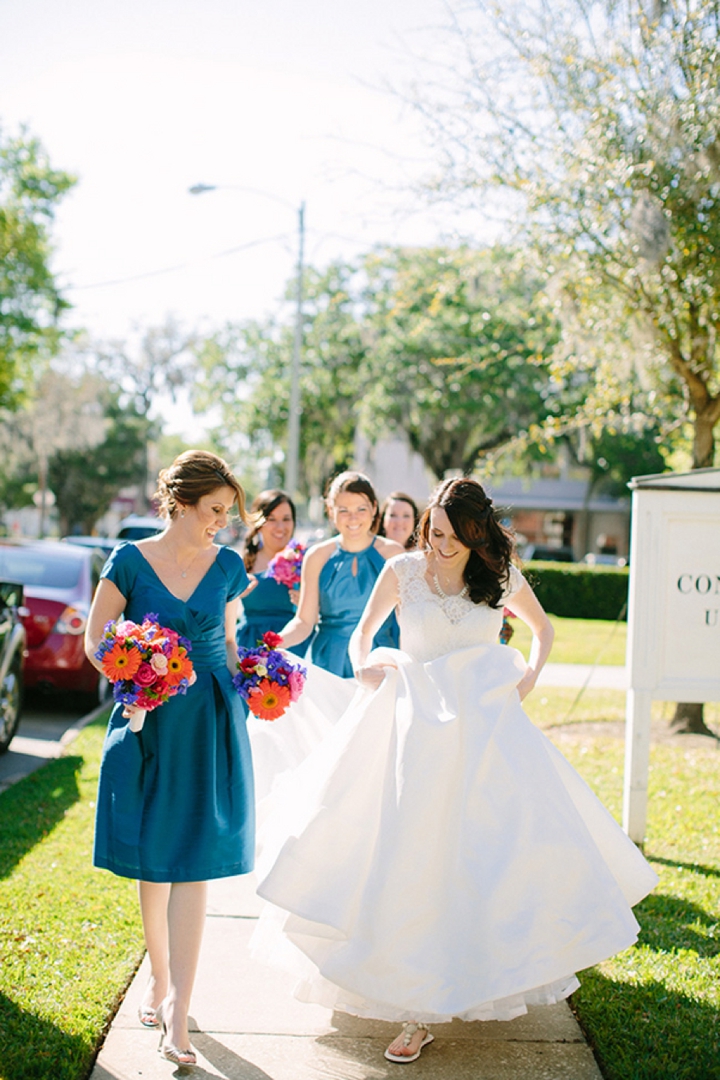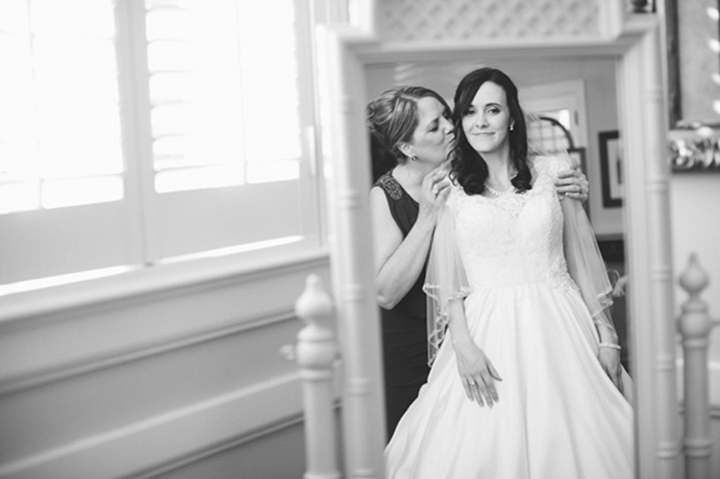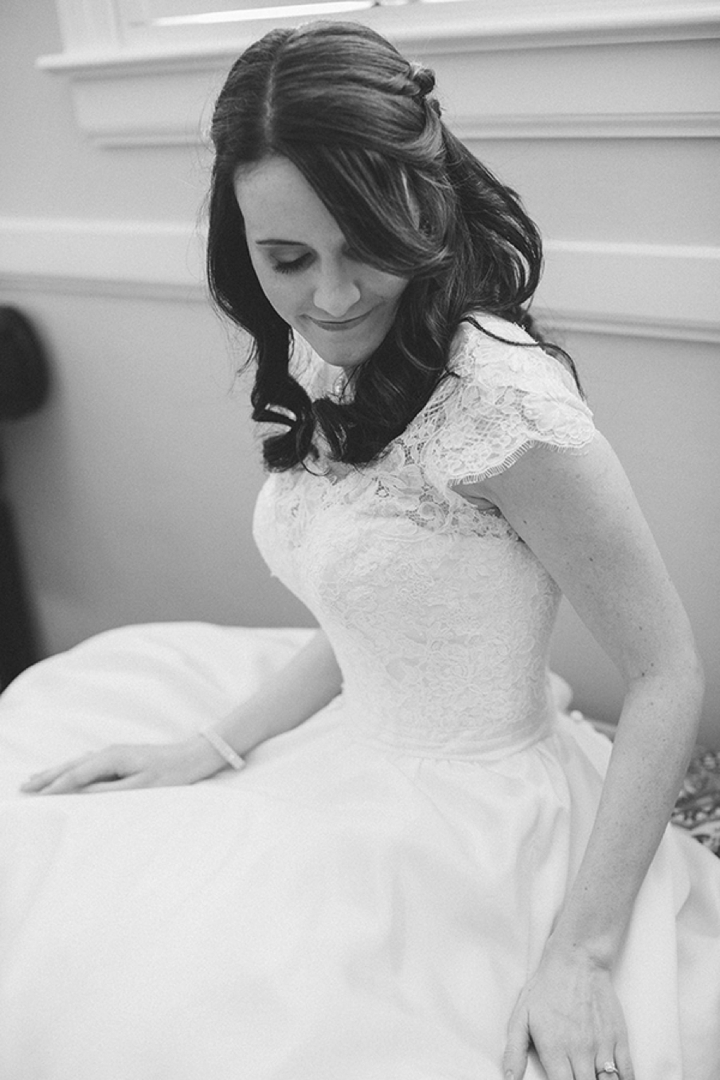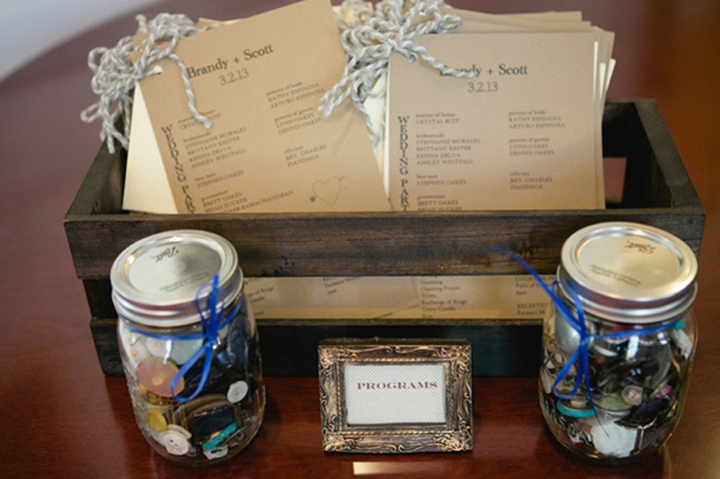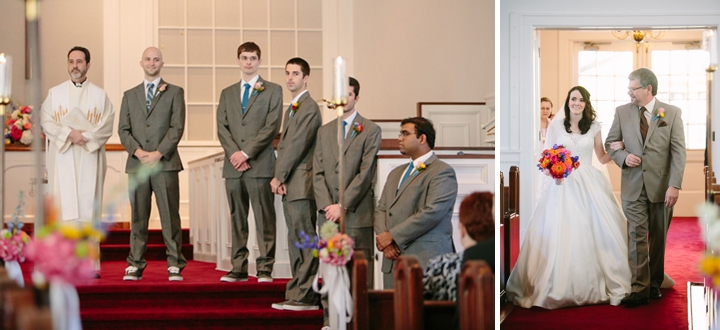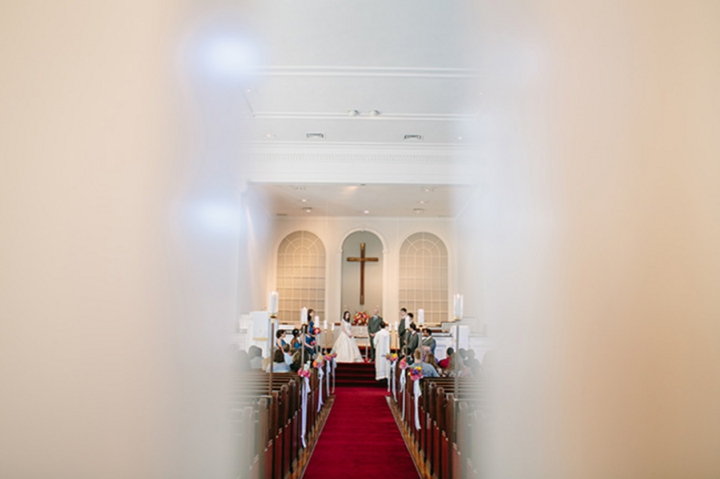 What was your inspiration for your wedding details and/or design?
For our wedding, I really wanted it to represent us as a couple (both of us as much as possible, not just me with a majority of feminine details). So, we actually started off with a romantic rustic theme to have some masculine feel to it as well. However, over time it evolved into a vintage eclectic theme, which allowed us to better represent each one of us – with some rustic pieces still in the mix. In addition to that theme, we also wanted the overall feel to be fun, like a true celebration, as well as intimate. So, it was a colorful wedding with just our closest friends and family and many personal touches – including our vows, favors, selected food options, and décor items.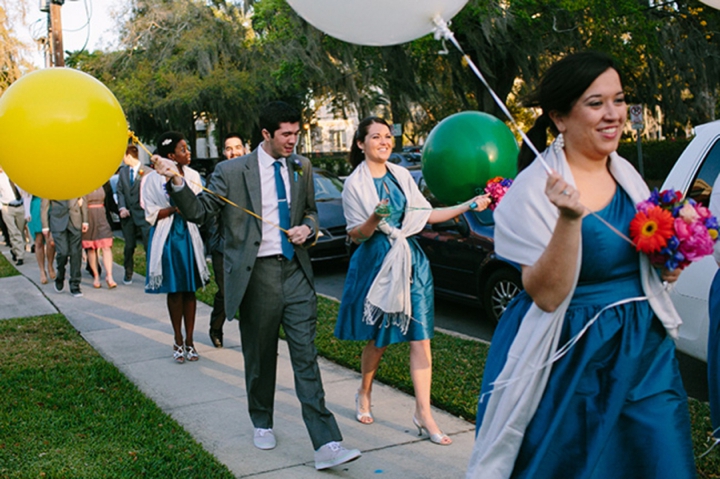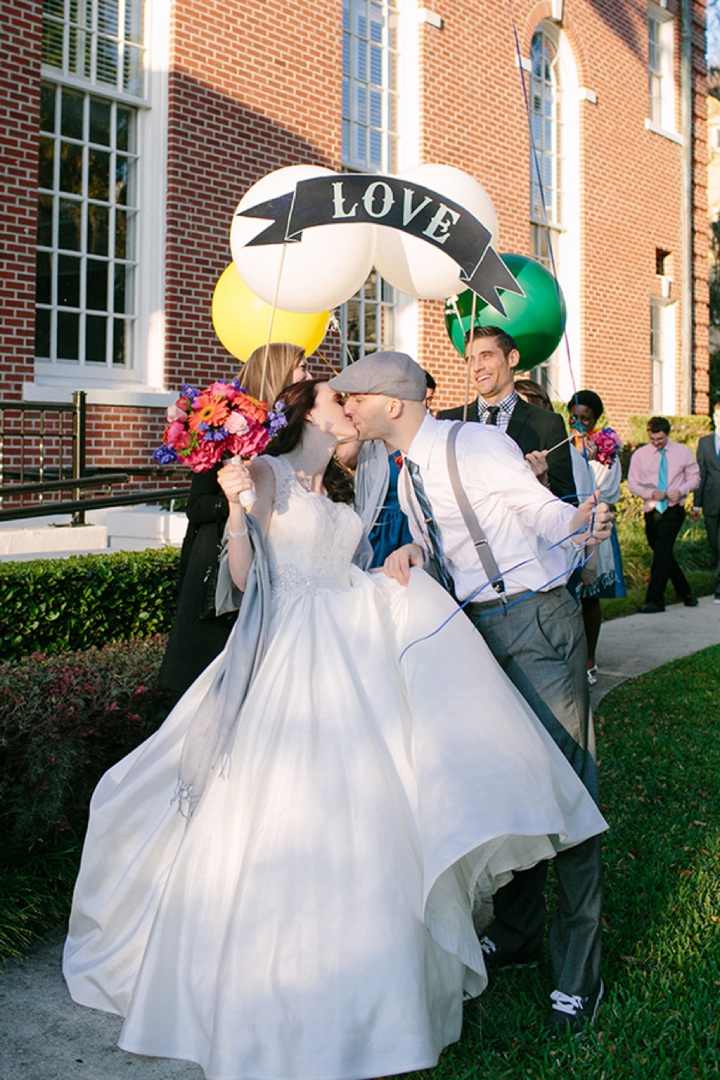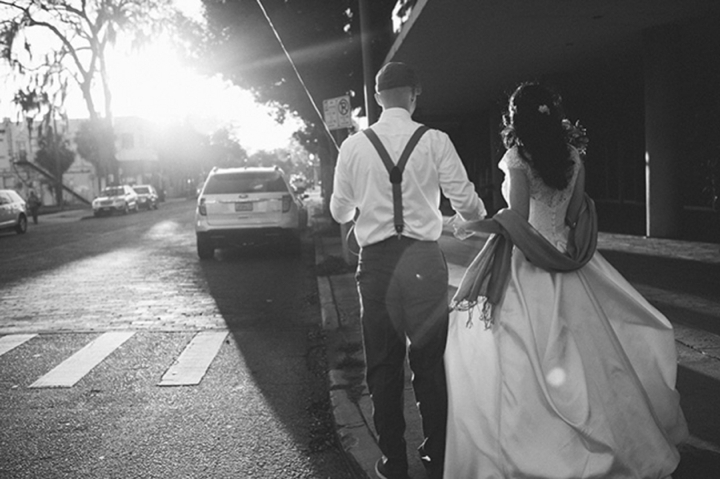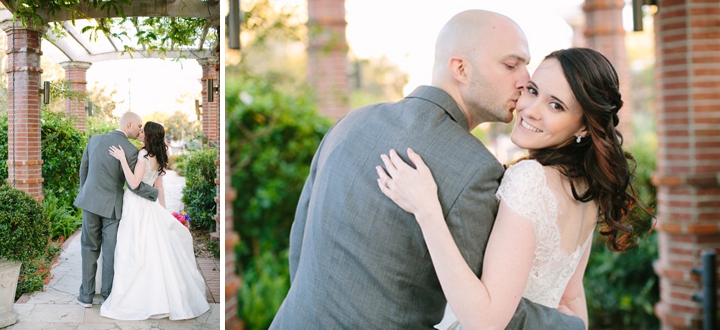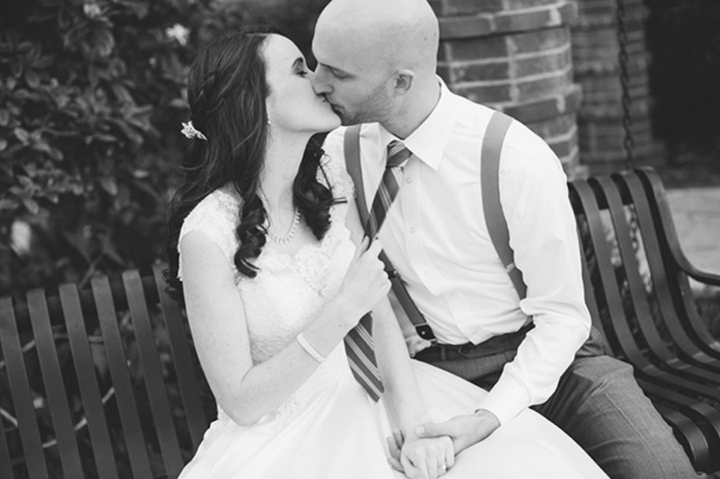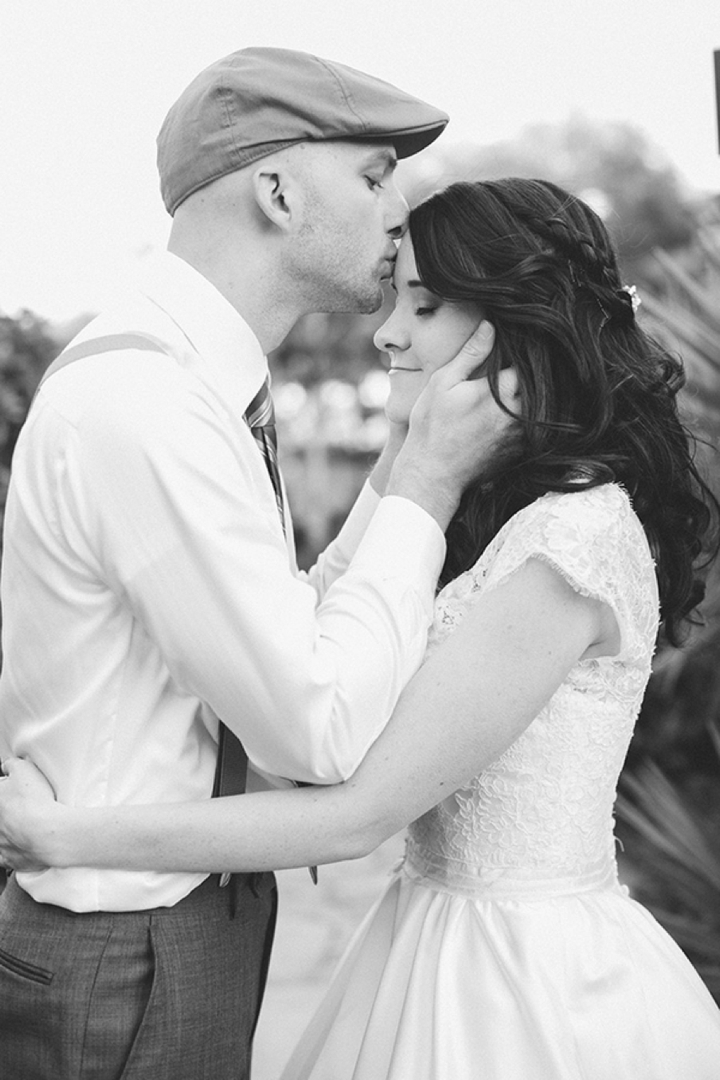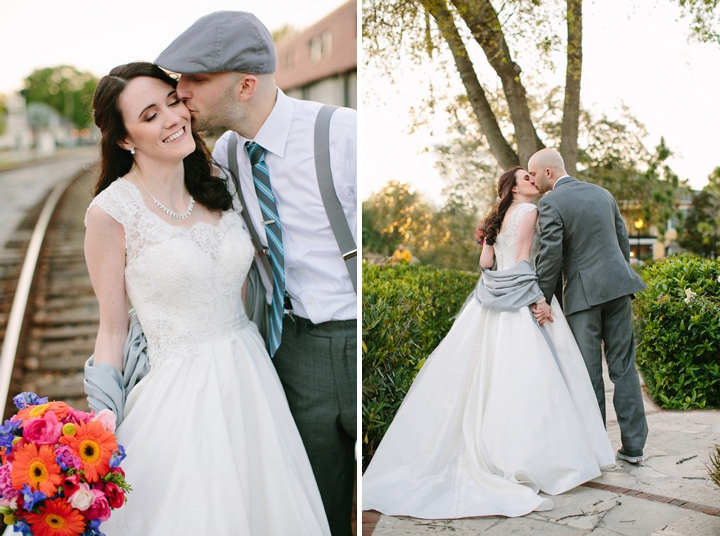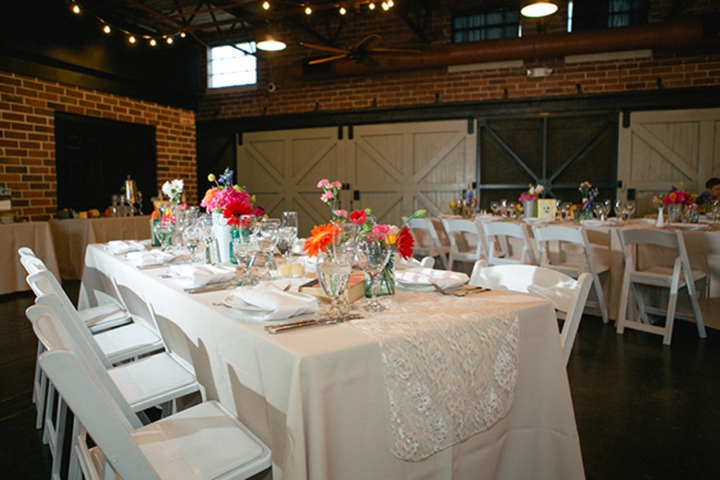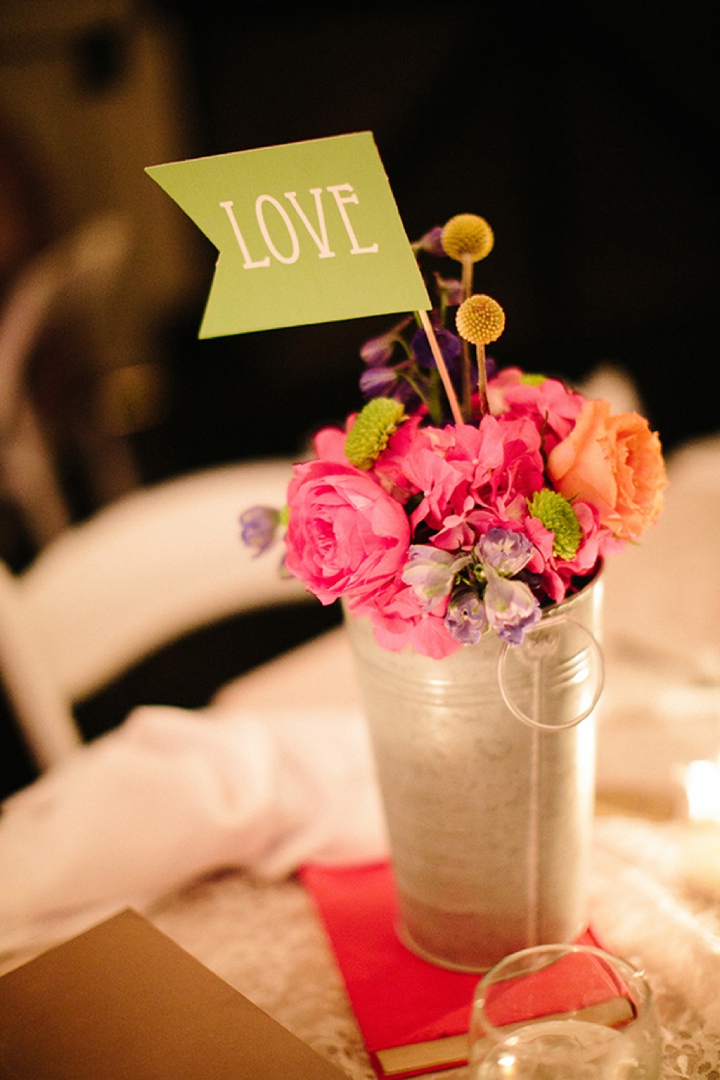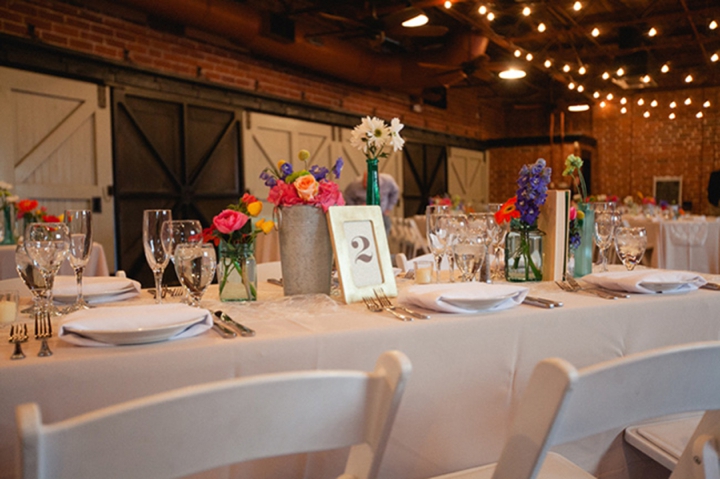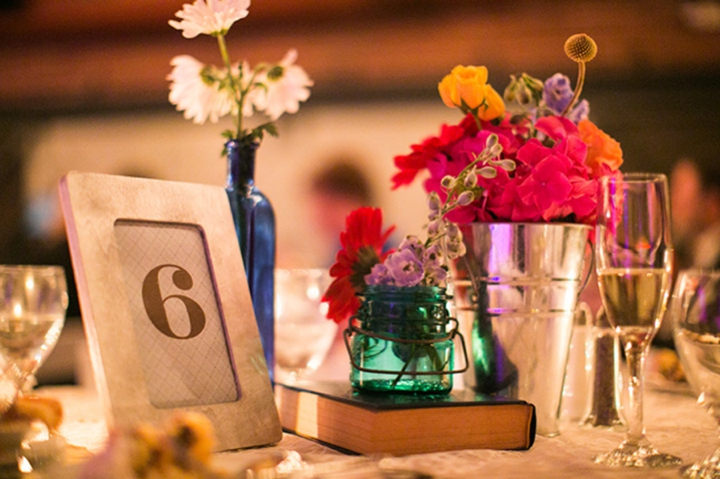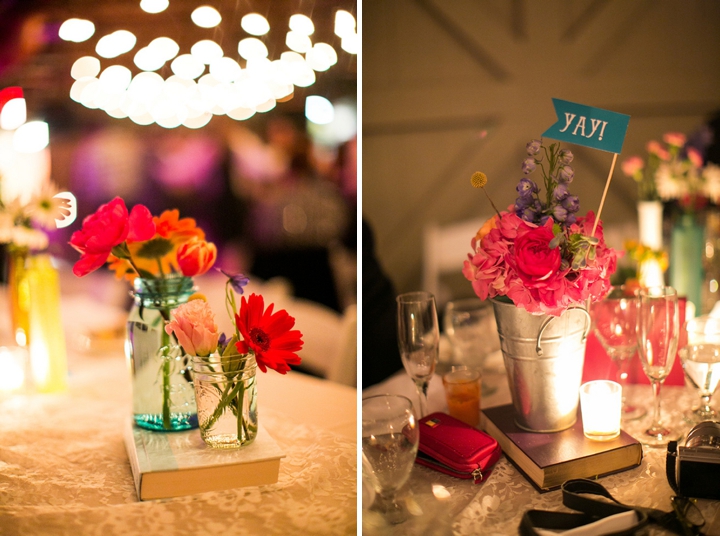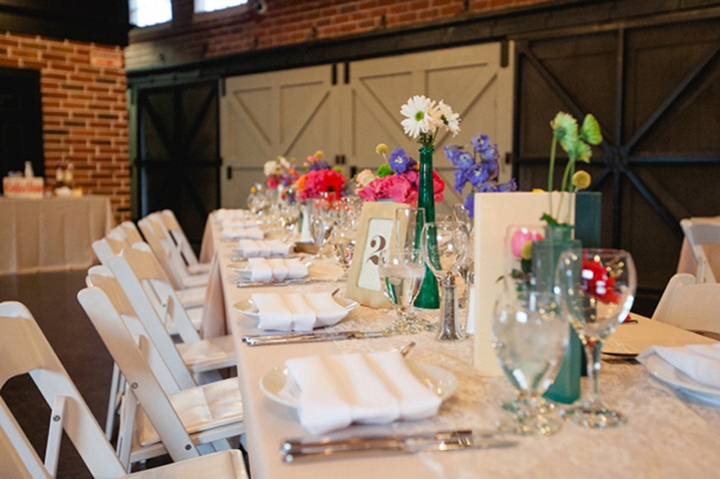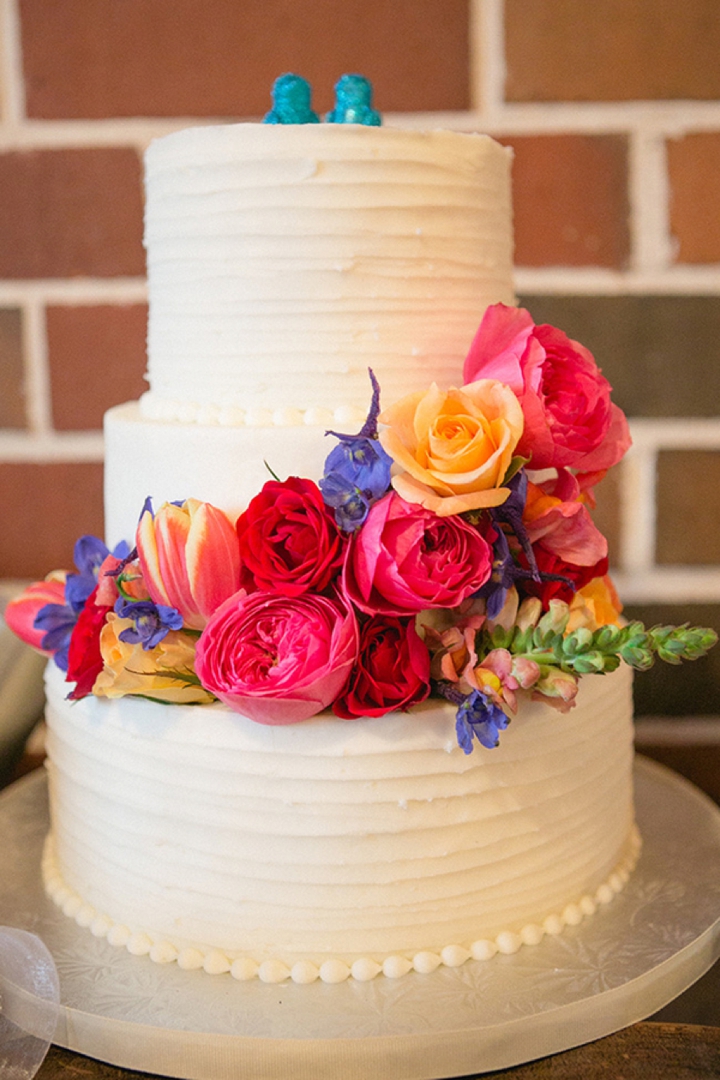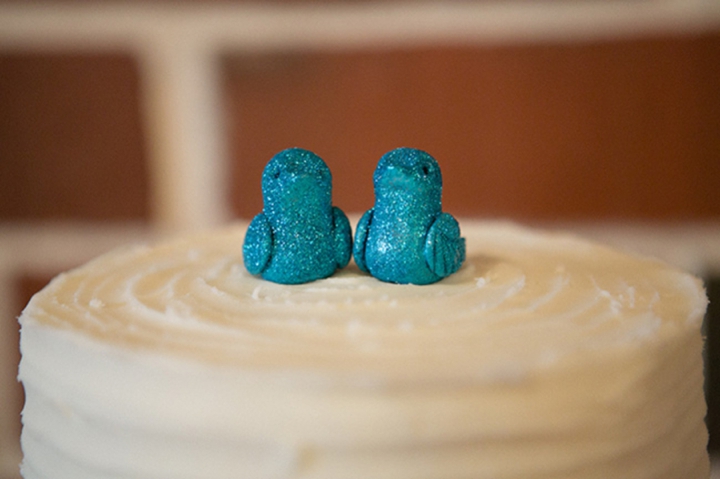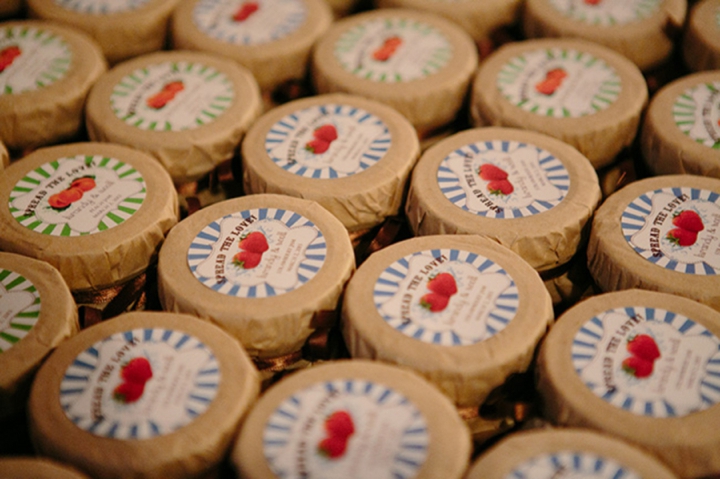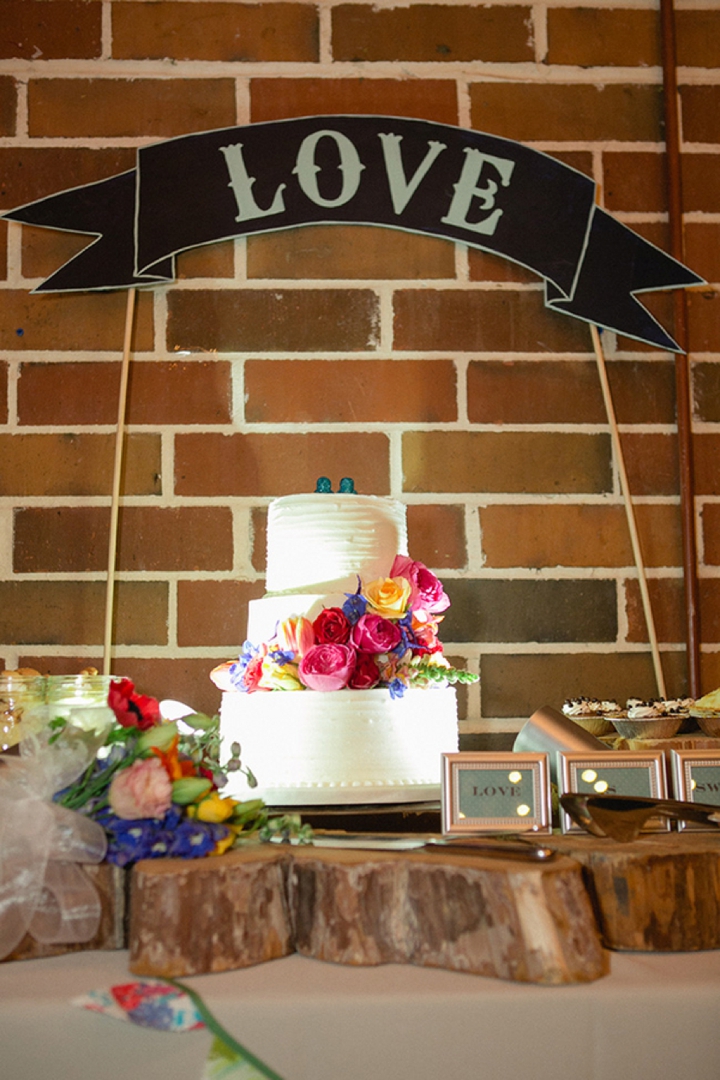 What was your favorite thing about your wedding?
It seems impossible to pick just one favorite thing. If speaking generally, I would say how fun and personal it was. After more than two years of planning (yes, two – I was in graduate school and my fiancé worked in a different city), it was nice to relax and just enjoy the moment. More specifically, I liked our ceremony because it really honored the serious commitment we were making to each other and it represented us as a couple very well. Our reverend really got to know us and spoke of things important to us, plus we wrote our own vows, did a first look with just the two of us (and our photographers and videographers, haha), and it all took place in a church that was not only beautiful but also held the same values we do. As for the reception, the atmosphere was perfect with the venue, décor, music, food and company. I remember walking in before everyone else and my jaw dropped to the floor and pretty much stayed there unless I was saying "oh my gosh", which I did a lot. Everything just came together so nicely and it was wonderful to see all the hard work and attention to detail finally pay off. It felt like two wonderful worlds had collided – my home world and my dream world: it was at a farmers market we often attended together and with friends and family, but now it was filled with all our loved ones and just about every color under the sun. Not to mention, there was a dessert table that seemed like something out of a fantasy, a photo booth that resulted in hilarious pictures, and a dance floor that was never empty. Oh, and I can't forget the parade we had from the church to the reception location – it was so much fun marching down the brick roads of Winter Park with all our guests as others watched and honked their horns to cheer us on.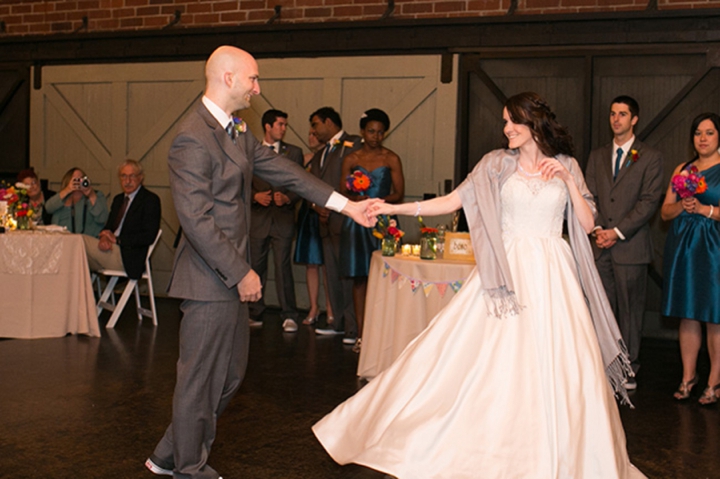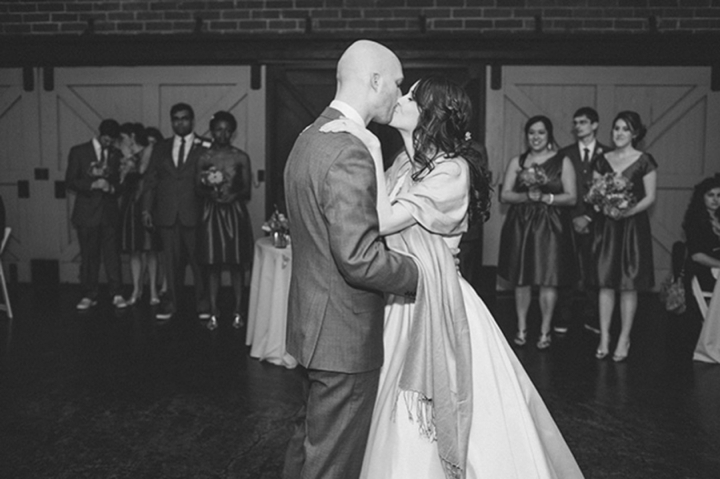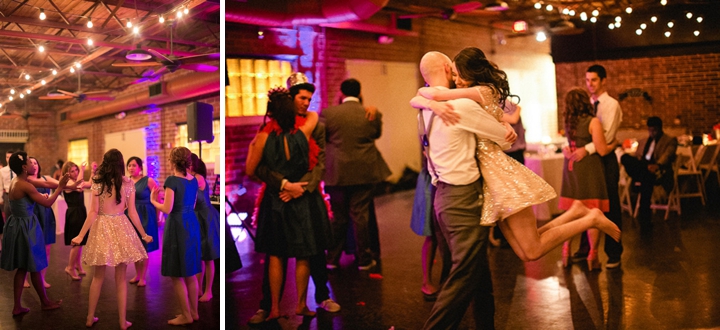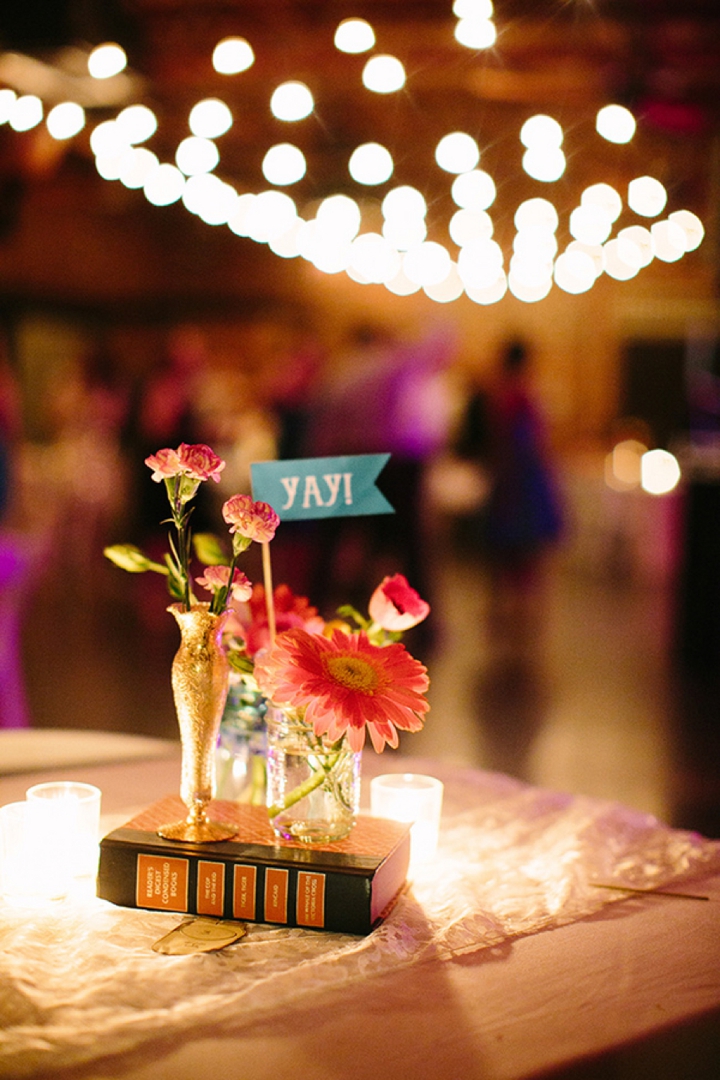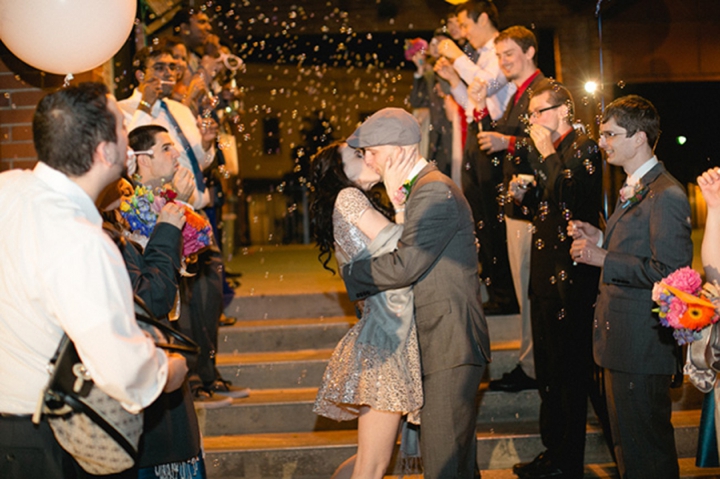 And lucky for us, Shutter Life Productions was there to capture the moments of the day on video!
Brandy and Scott's Wedding Film from Shutter Life Productions on Vimeo.
What is your best piece of advice for other brides?
As everyone knows, planning a wedding can be very stressful and exhausting with all the details involved. So, I would say make a conscious effort on a regular basis to have fun and enjoy the experiences – unfortunately, cake tastings do not happen often in life, so make the most of it! Also, be true to yourself and your fiancé by planning a day that captures your style as a couple. It took a while for my own parents to come around to the idea of a not-so-traditional wedding with a reception in a venue that looked like a barn, suits instead of tuxedos on the guys, and flats on my feet rather than heels. But in the end they had no reservations and absolutely loved it – as did my fiancé and I.
I love Brandy's getaway dress she changed into! And how fun was that parade after the ceremony, led by the bride and groom?! Such a great way to involve your guests!
So tell me- are any of you planning on incorporating fun elements in your own wedding like Brandy and Scott did? What will you be doing?
Vendors who made it all happen…
The following two tabs change content below.
Lauren Grove is the editor and owner of Every Last Detail. A clueless bride-turned-wedding planner, Lauren uses her experiences and knowledge to educate and inspire brides all over the world.