This colorful summer camp themed wedding from Miranda Marrs Photography might possibly be the most unique wedding I've ever seen. Full of meaningful, handmade details, campfires and s'mores, an arts and crafts station (aka guestbook), and a handmade arch (with a fifteen foot friendship bracelet), you can tell that this wedding was a good time for everyone involved. The creative bride, Paige, is here to tell us all about it…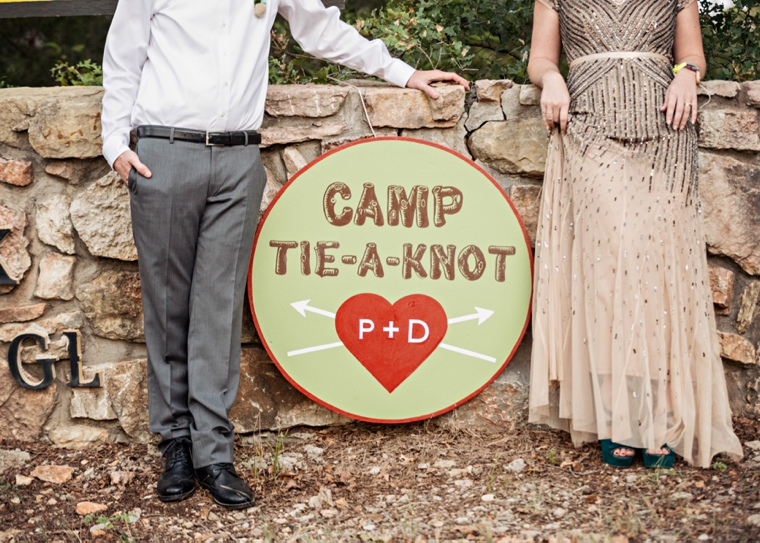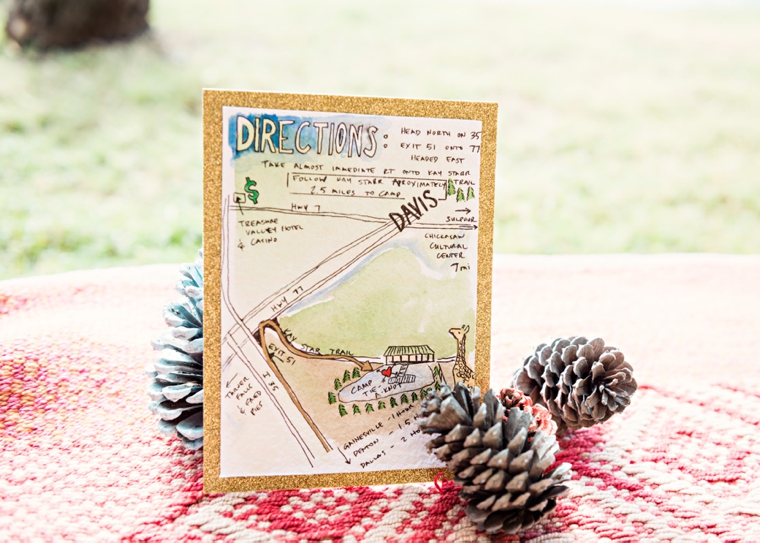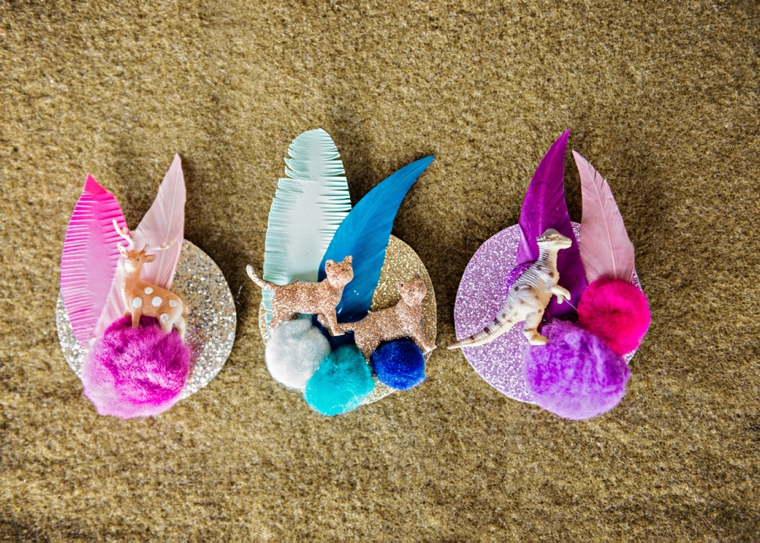 What (or who) helped you most in your planning process and/or on your wedding day?
We are both artists, so the creative process and self-expression is important to us.   We wanted an intimate and personal ceremony that reflected us and our values and that stripped out all of the traditions that weren't meaningful to us. We considered our wedding to be a collaborative piece that celebrated our stories both as individuals and as a couple, and it was important to us both to create the event ourselves.  We barely let a soul in on our planning process because we wanted the party to be a gift to our guests and to be full of surprises such as handmade ceramic dishes, snow globes, and customized merit badges for each guest.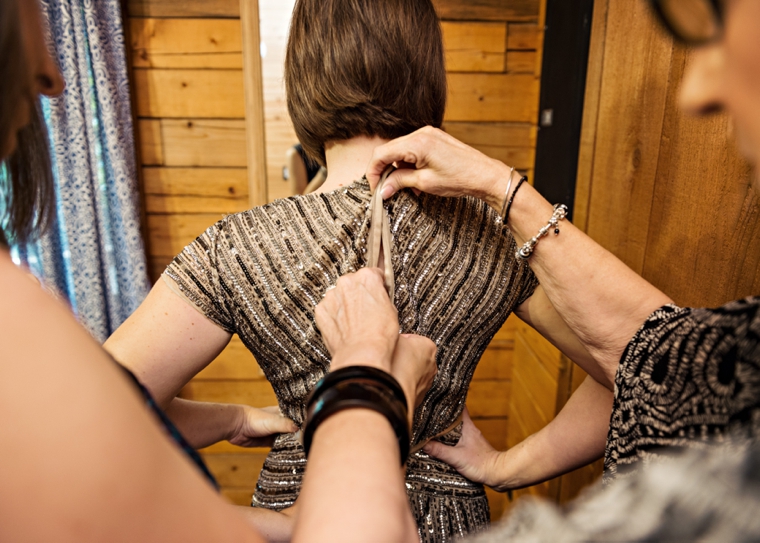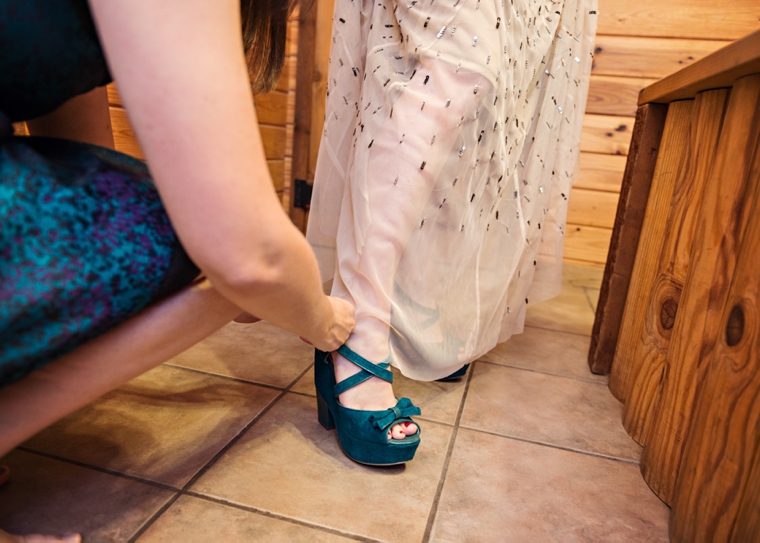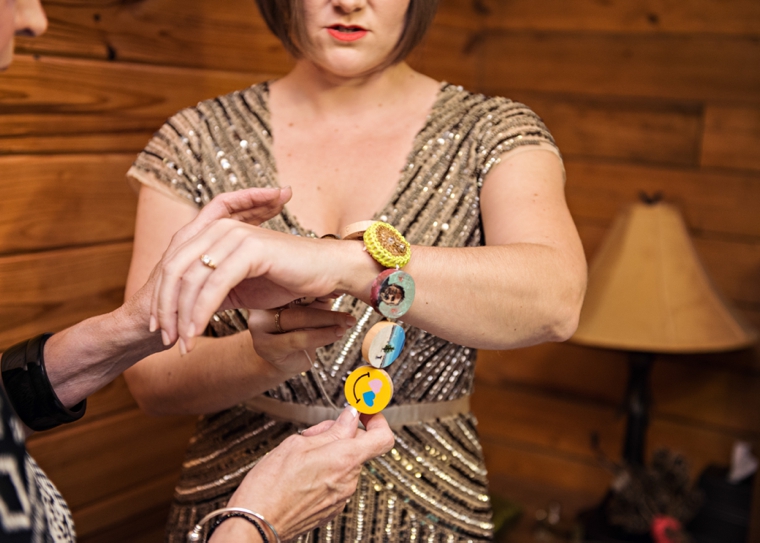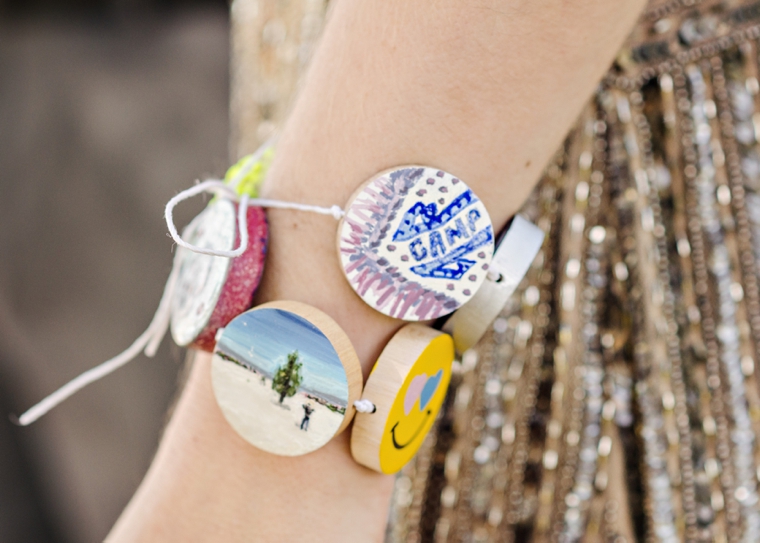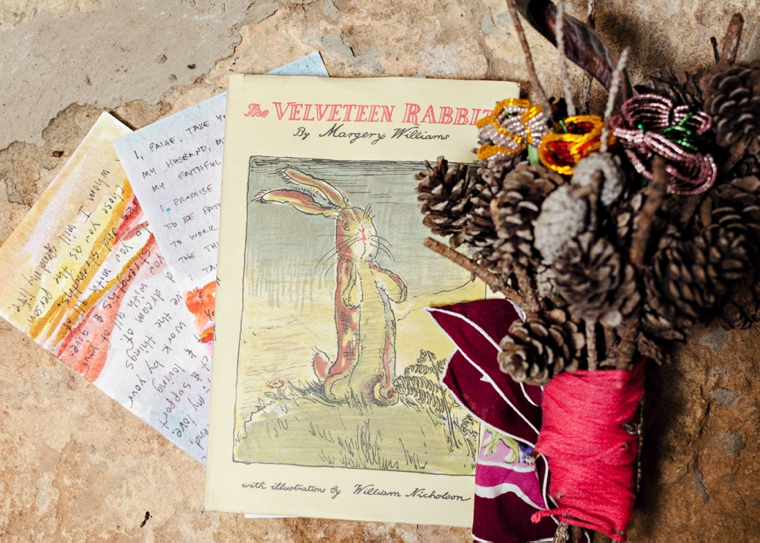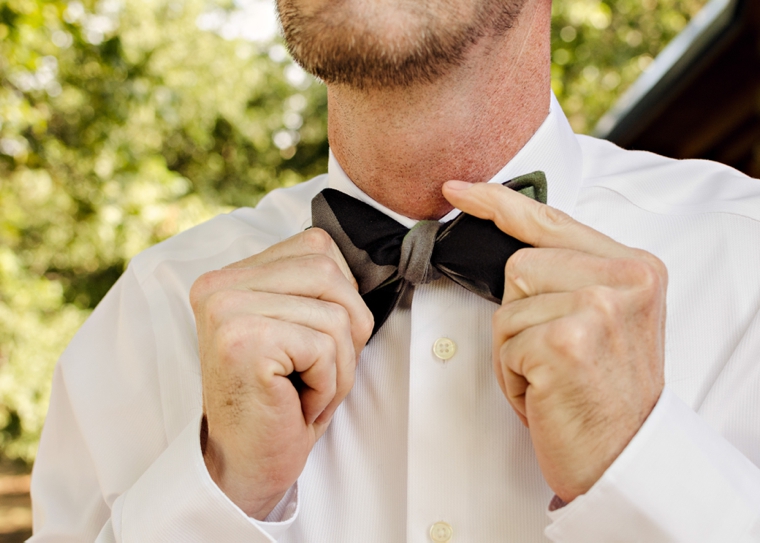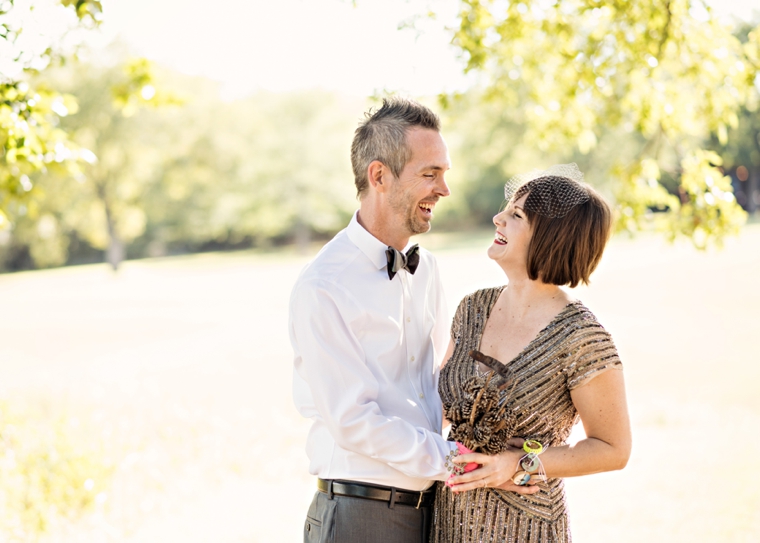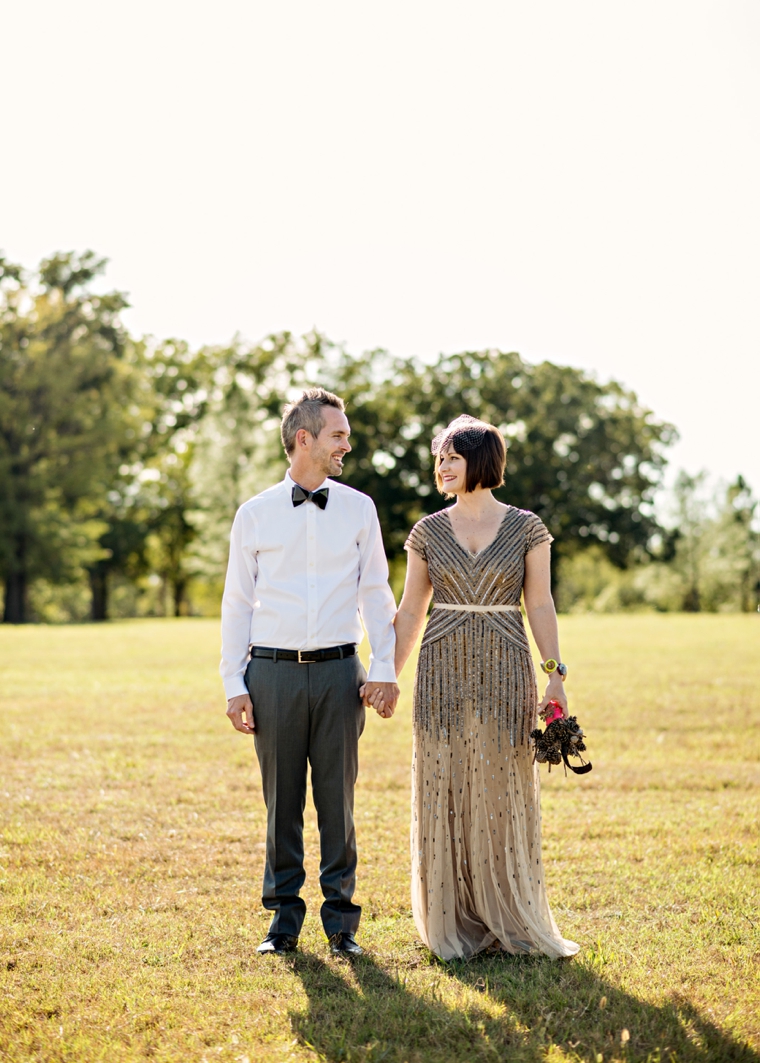 What was the most important thing to you when deciding who to work with for your wedding?
We are thrilled to have a lot of artist and musician friends who immediately offered to contribute personal touches like hand-beading flowers for my bouquet, playing a song for our first dance, dj-ing the reception, photography, etc.  My dad, who worked as a graphic designer for my childhood, hand-painted signs for Camp Tie-A-Knot.  We filled the day with only people and details that were important to us, so the weekend felt like the biggest group hug we have ever experienced.  Because everything there was made by the people closest to us, it all became more meaningful.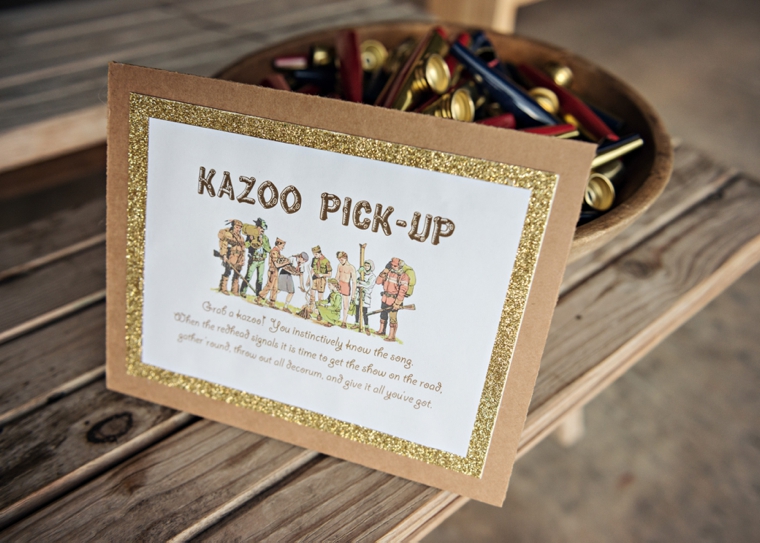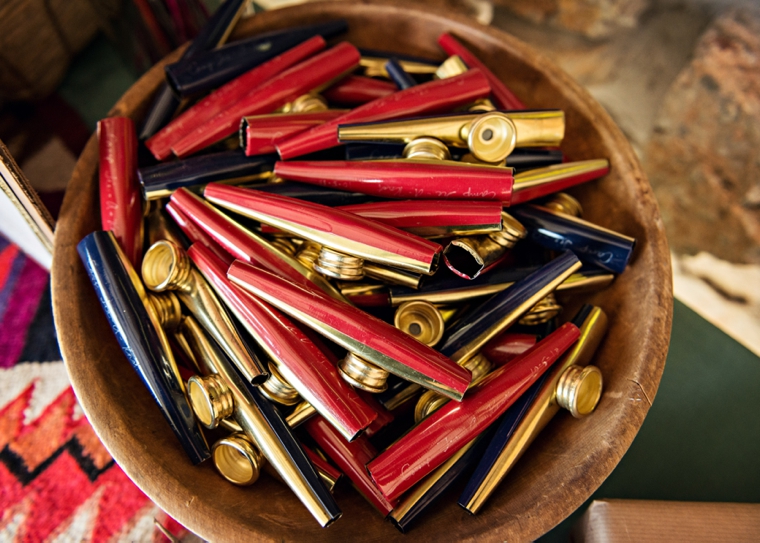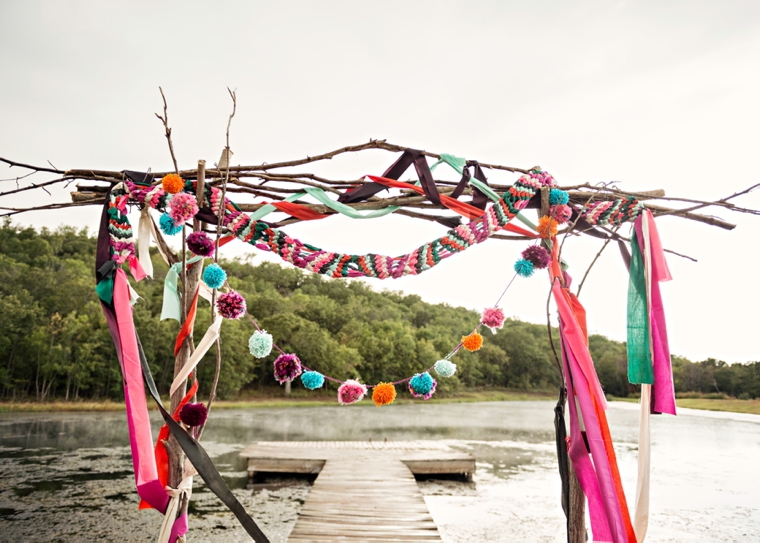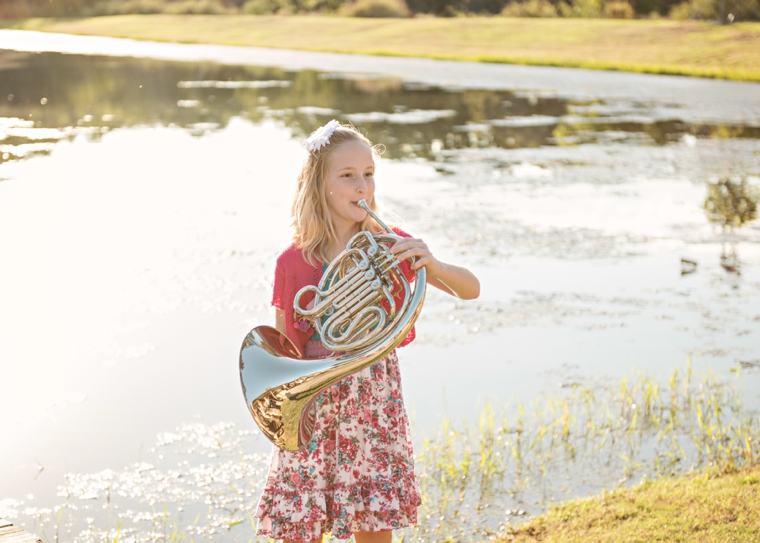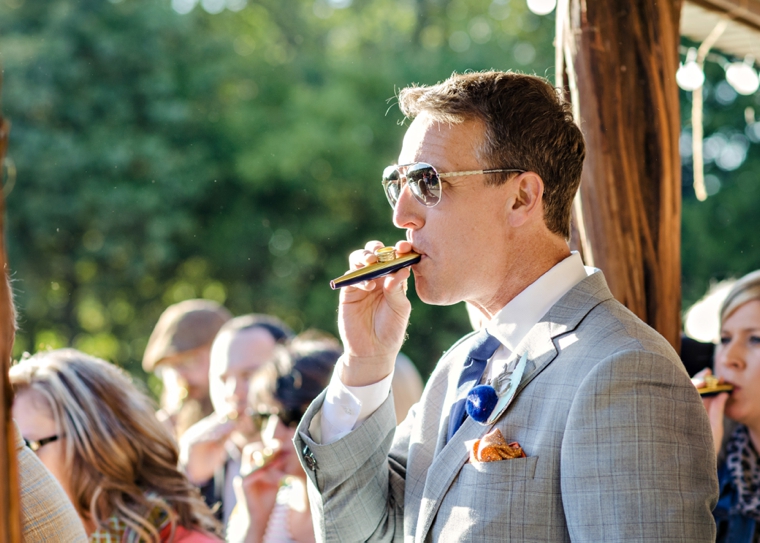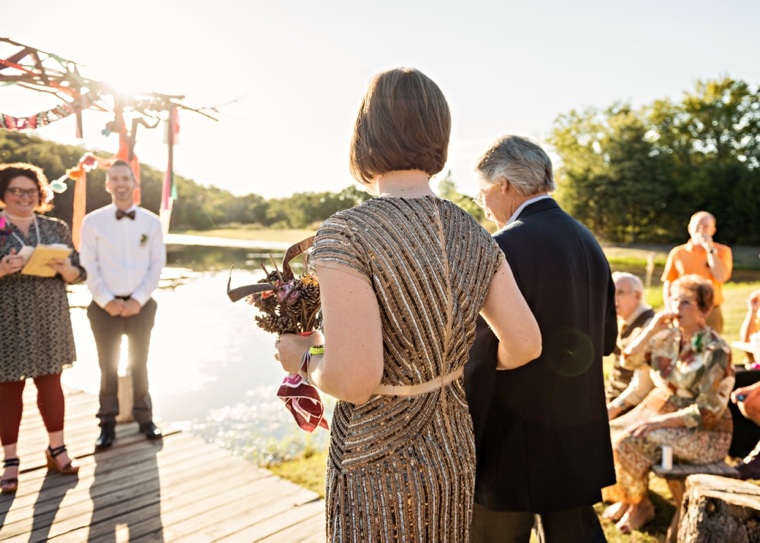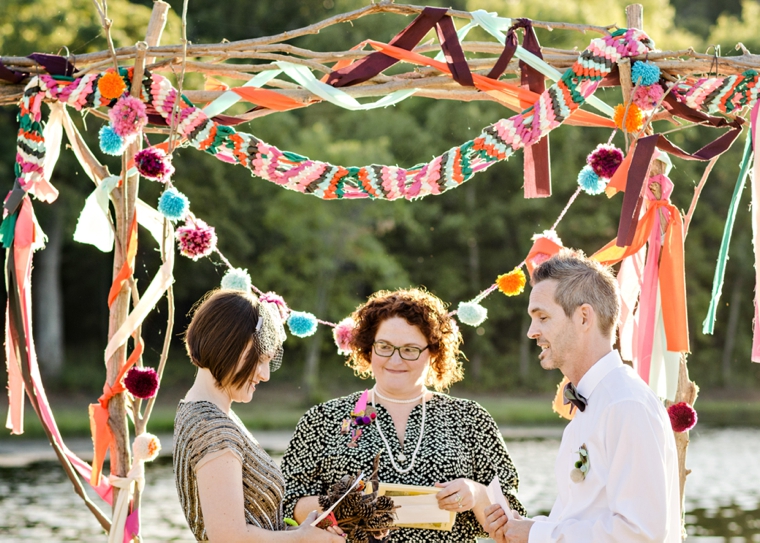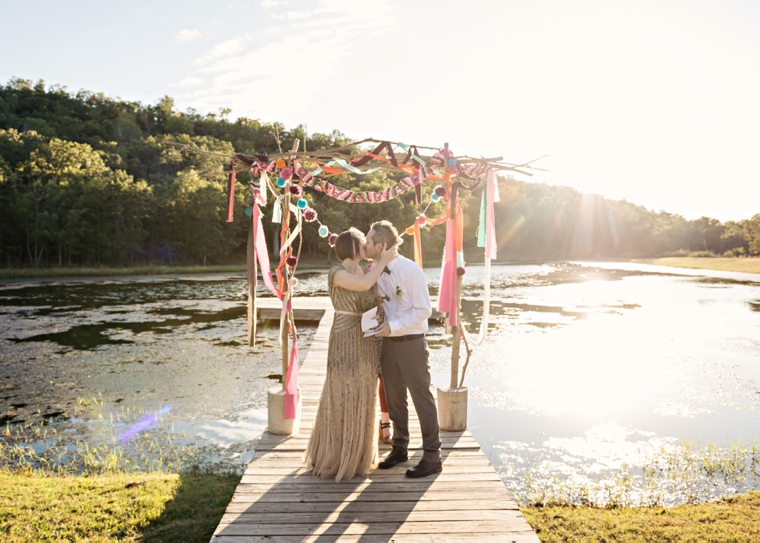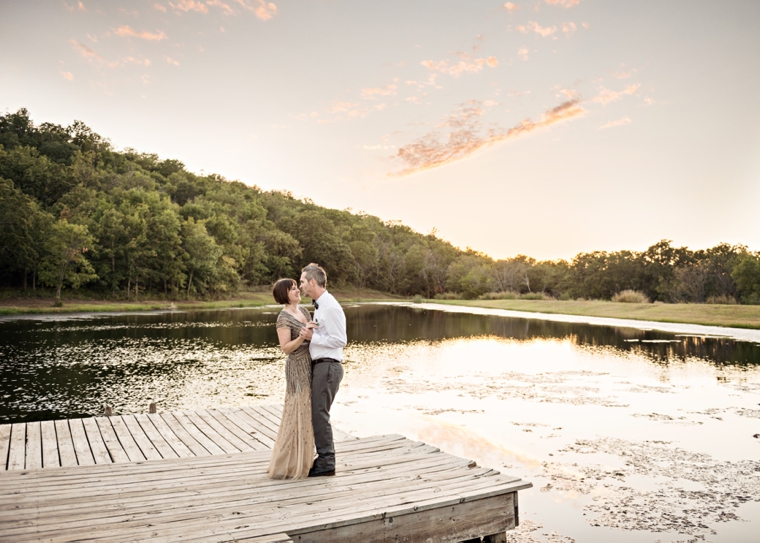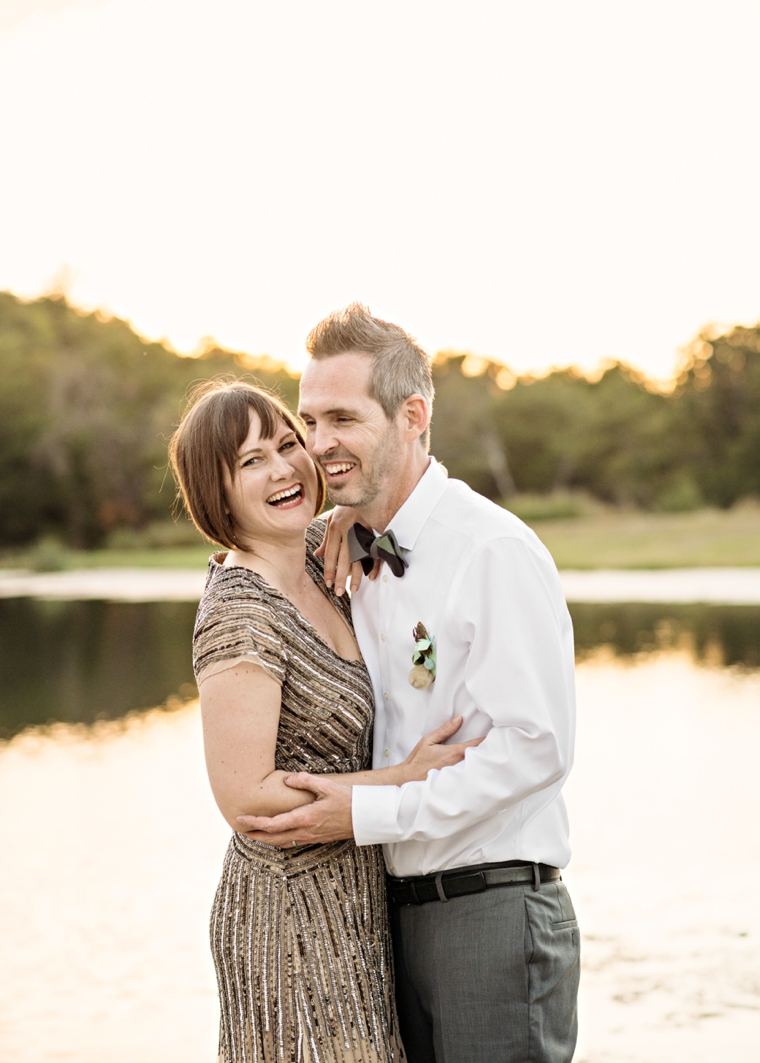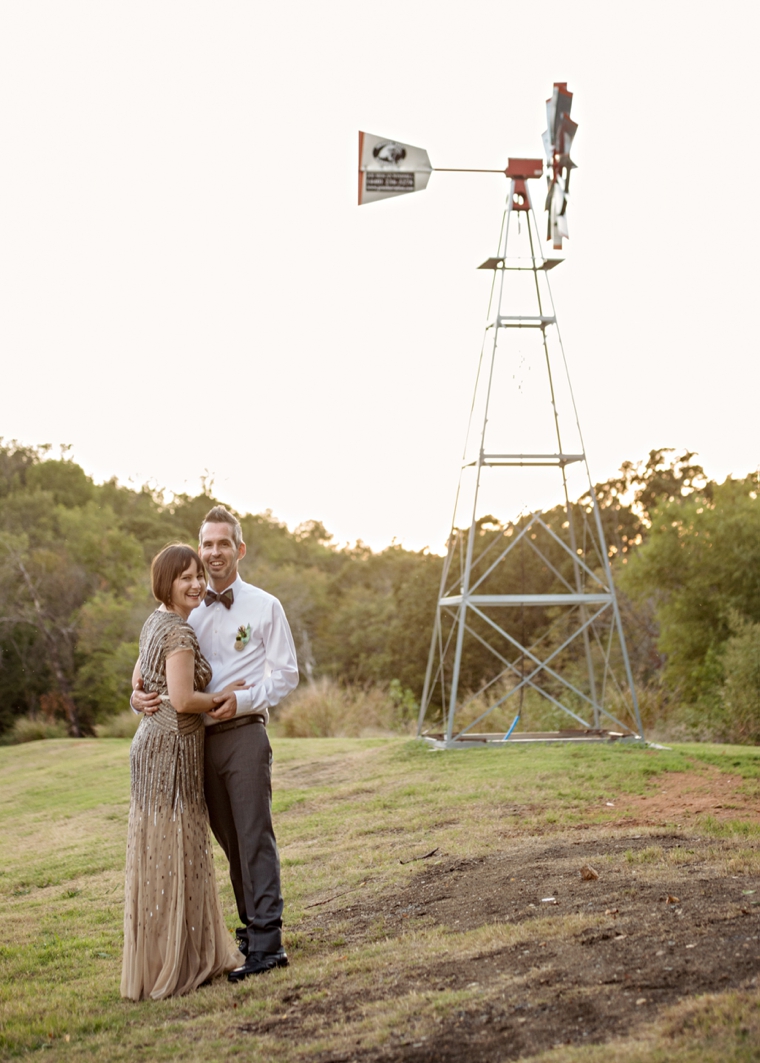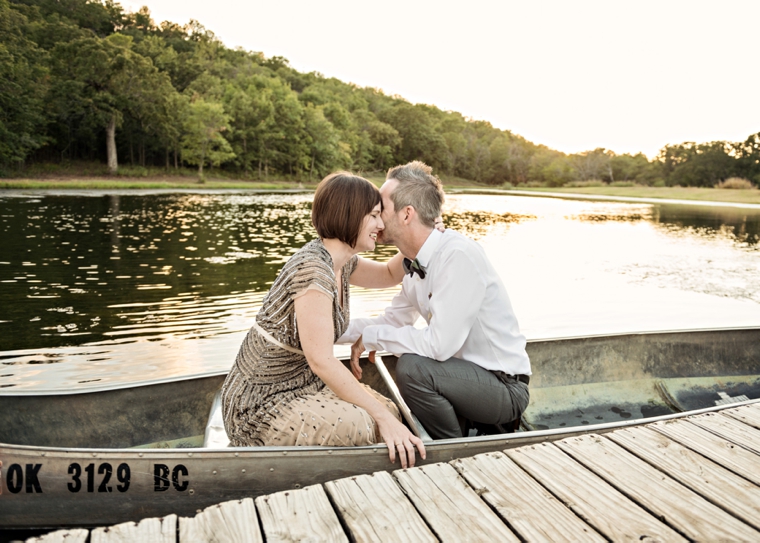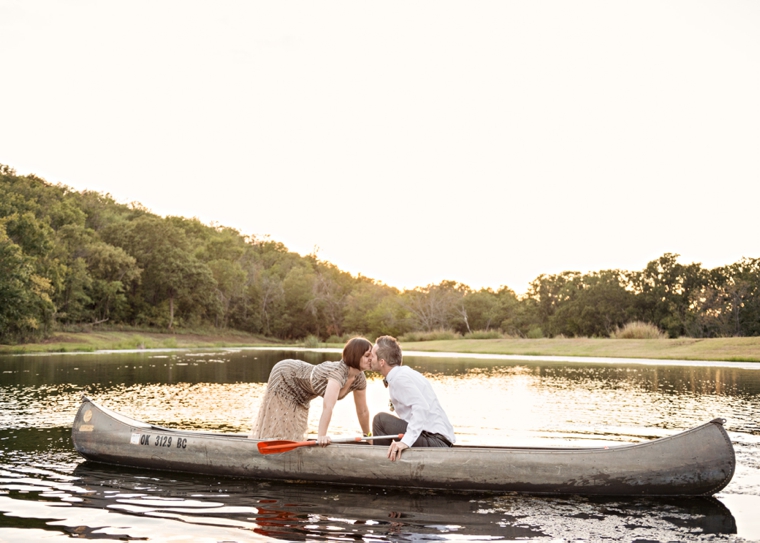 What was your inspiration for your wedding details and/or design?
I am not a girl who had dreamt my whole life of a dream wedding or a big white dress.  When Dwight proposed (8 years into the relationship) in Peru, we began discussing what we wanted.  Our goal was to create an experience like our childhood summer camps where our friends could come in from afar and gather for a giant party and spend the weekend if they wished.  We both believe that there is love in the experience of hand-crafting things.  We wanted it to feel happy, easy and stress free, oozing of sentimentality. We used our old Boy Scout and Camp Fire Girl experience as well as our Peruvian engagement trip as inspiration and got busy hand-making things like our arch and the giant friendship bracelet and pom garlands in the colors of the weavings we had picked up in Peru.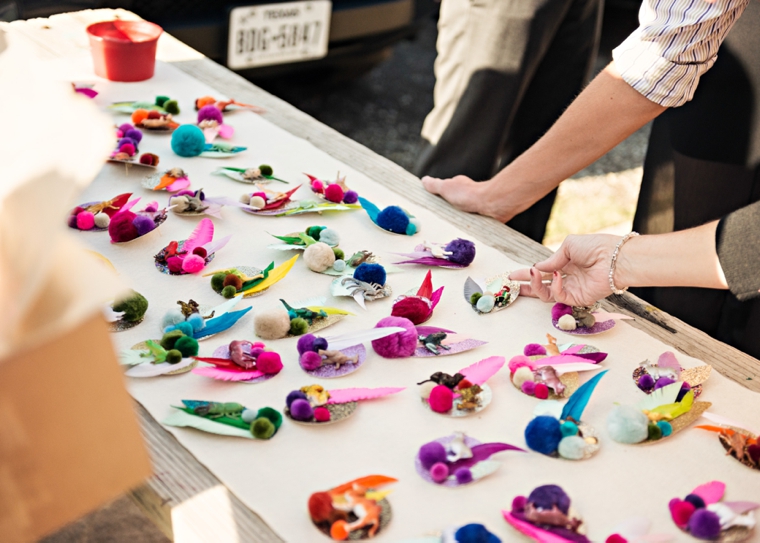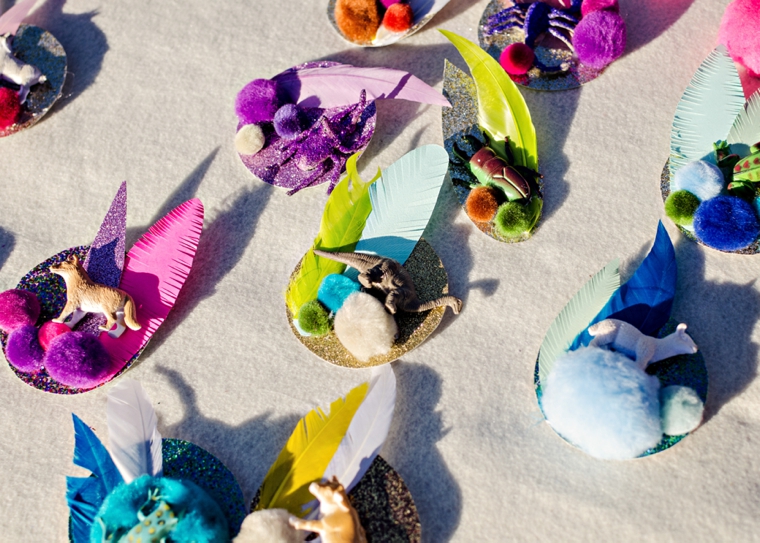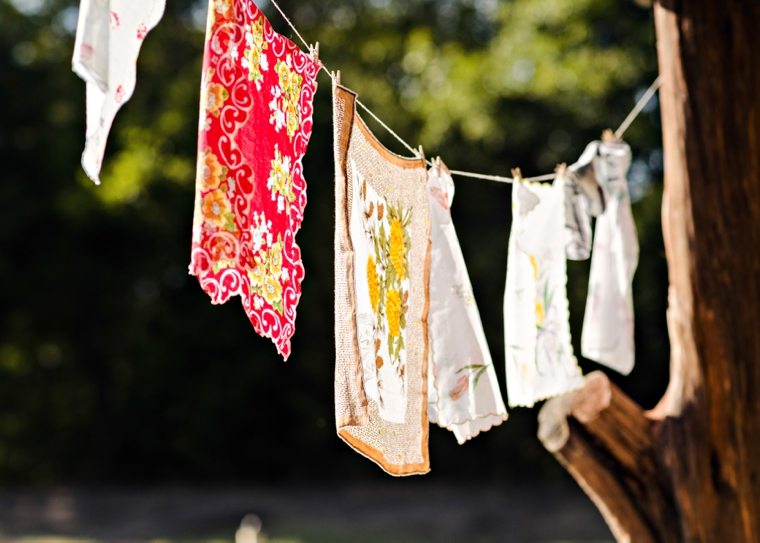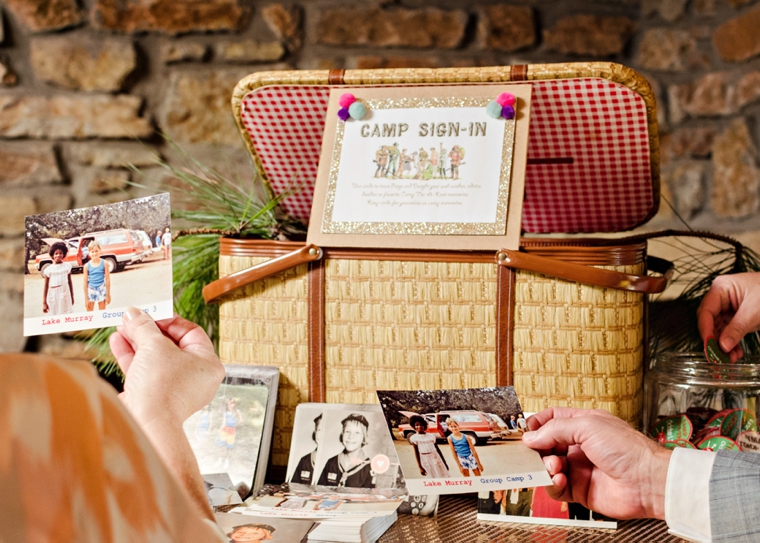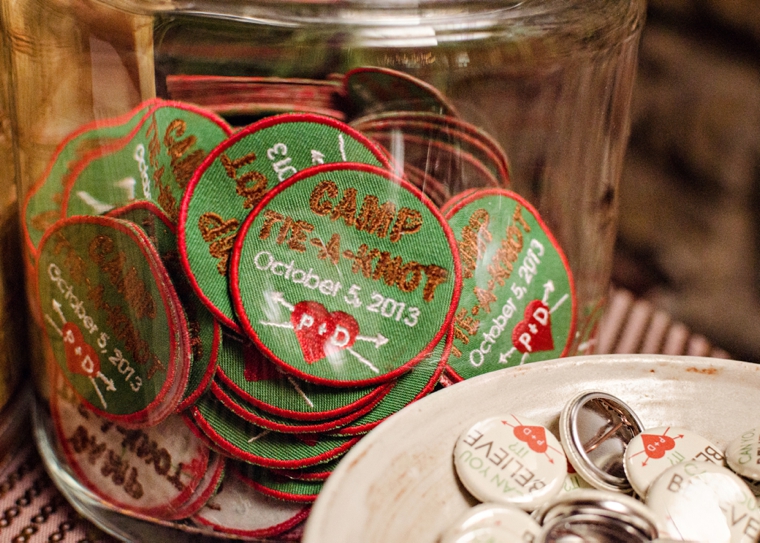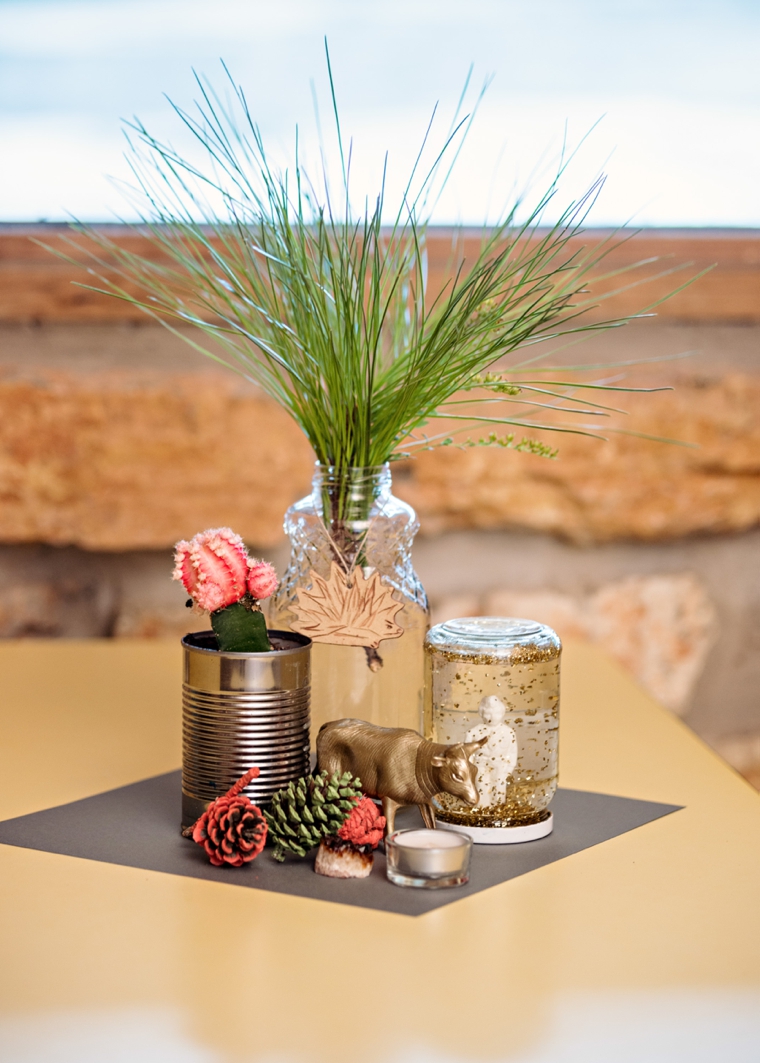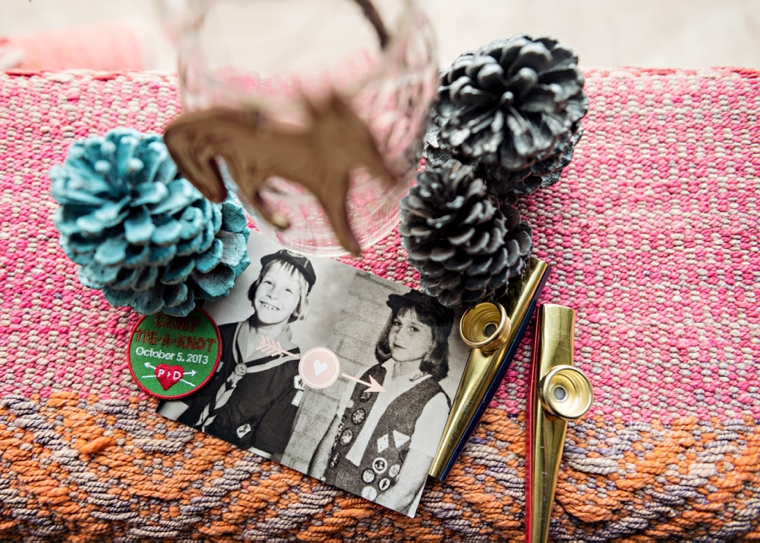 What was your favorite thing about your wedding?
There were too many to count, but among the favorites were the buzzing of kazoos as our guests played Here Comes the Bride to push me up the aisle, our first dance to our friend Erik Thompson of the band Lo Fi Chorus singing GNR's "Patience" as a first dance surprise from Dwight to me, and the wonderful paintings and drawings created by our guests at our "Camp Sign In" table.  Going through the picnic basket of art pieces and camp mail they had left for us once we got home was completely overwhelming.  
One of my favorite physical details about the wedding was the bracelet I wore. It was composed of tiny round paintings that my artist friends and father created for me. I strung them together as a bracelet gallery that tied around my wrist as a way to represent my best pals that day and as an heirloom piece to keep.  :)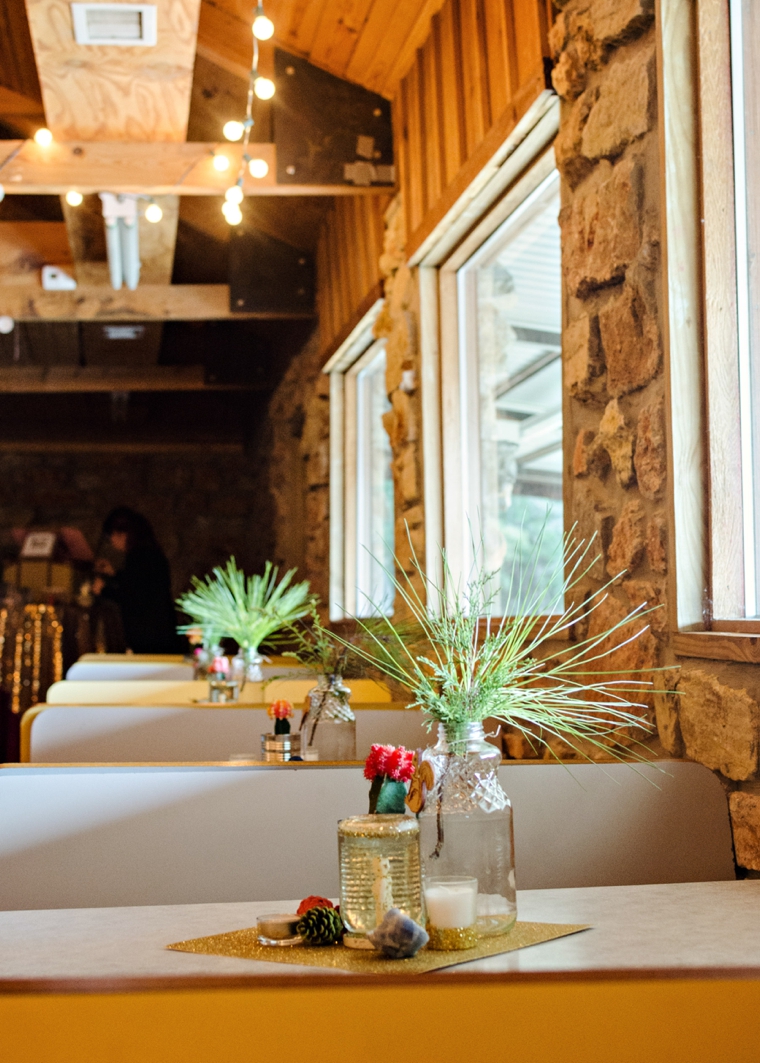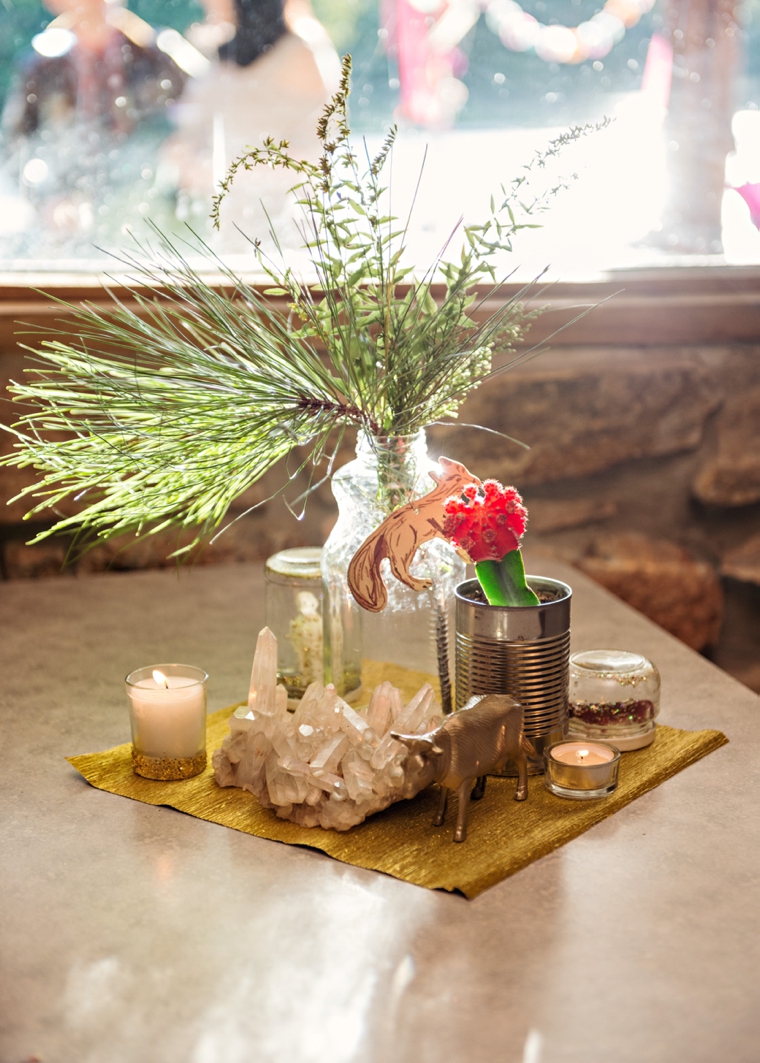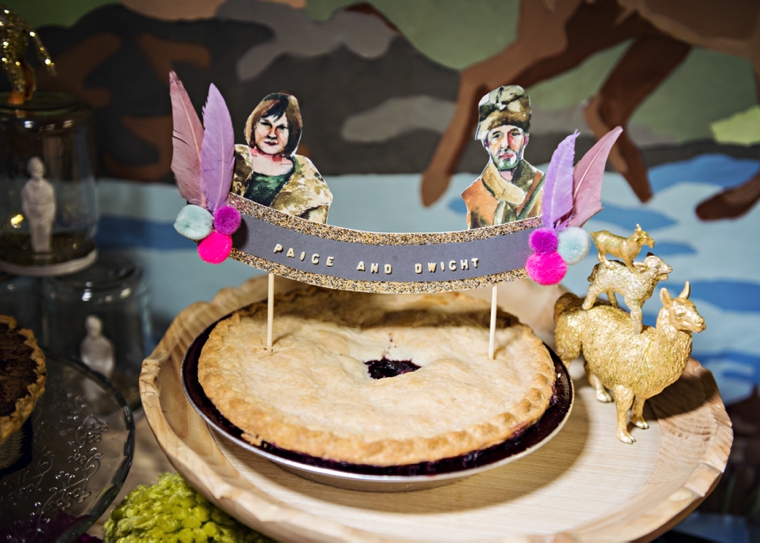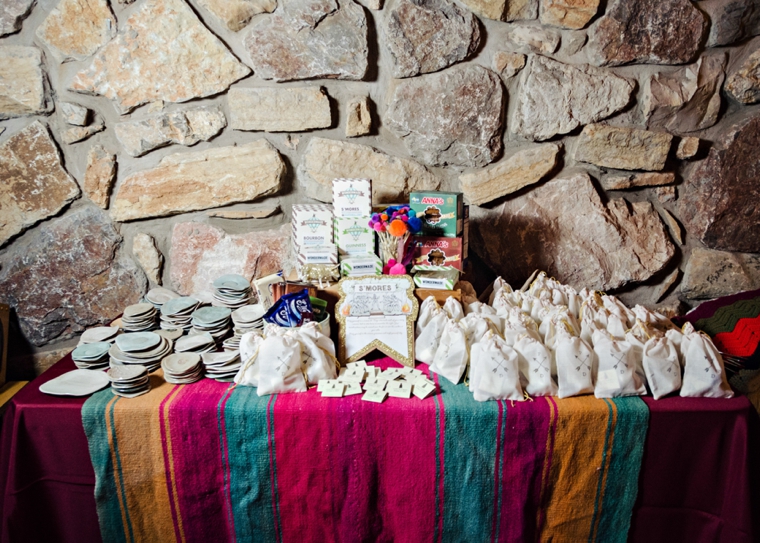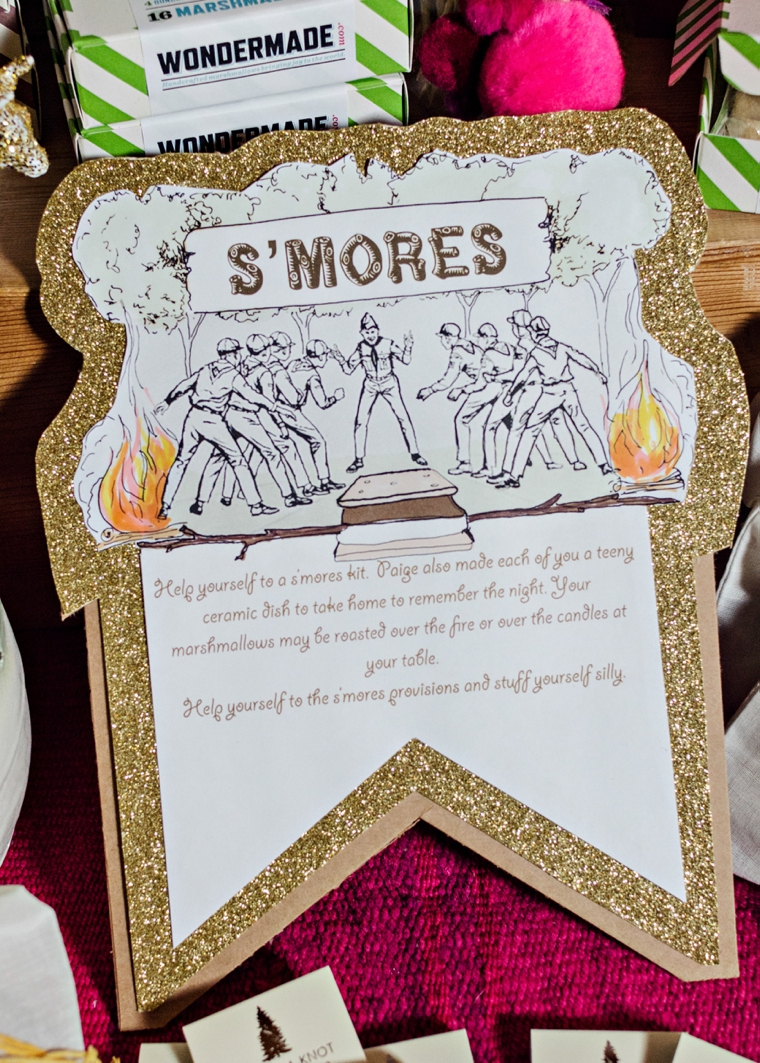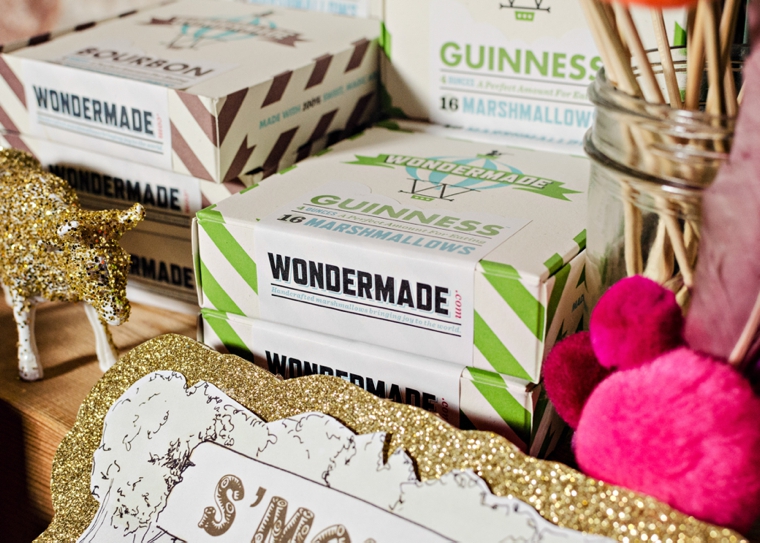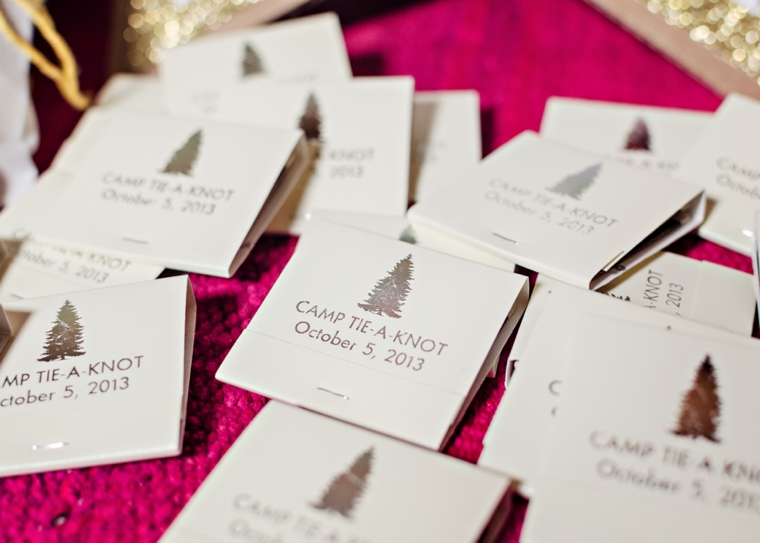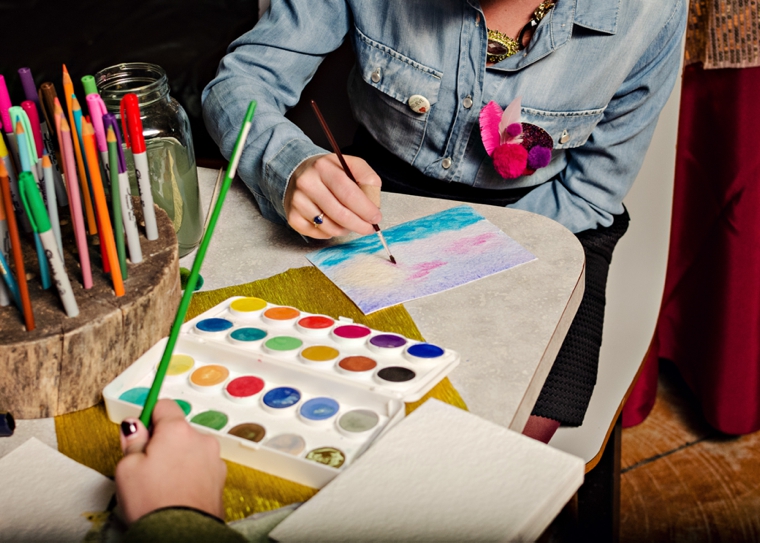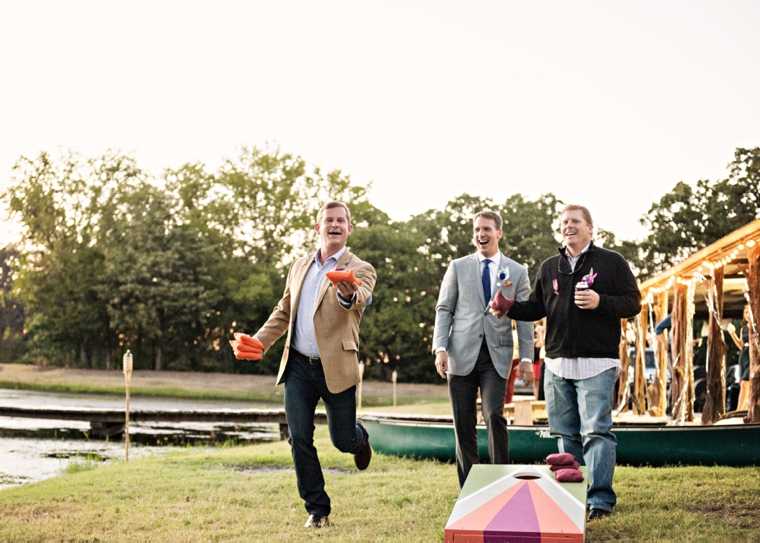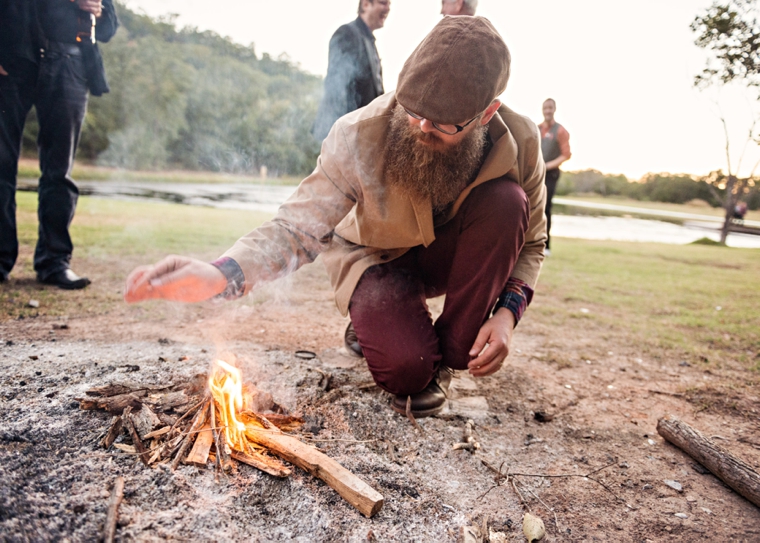 What is your best piece of advice for other brides?
It is YOUR day and a celebration of YOUR love.  If you want a traditional wedding, great, but don't let other people steamroll you or let their expectations of what is "normal" bully you.  Make it about you, think about what is important to you, and take the time to enjoy yourself.  Not everything will be perfect.  In our case it poured rain until an hour before the ceremony and we neglected to put the tea in the giant empty decanter for our guests to drink before the wedding, and at the end of the night we were just as married as we would have been if the tea had been iced.  Some things matter and others don't.  Your marriage is the priority, not the wedding.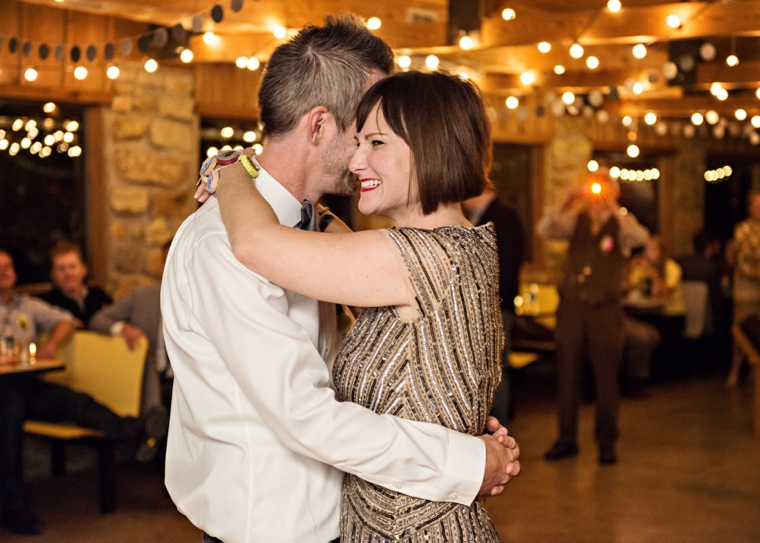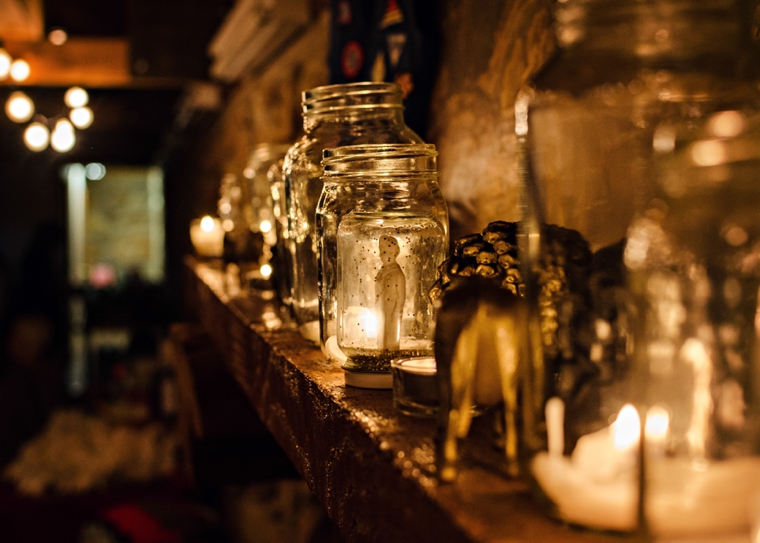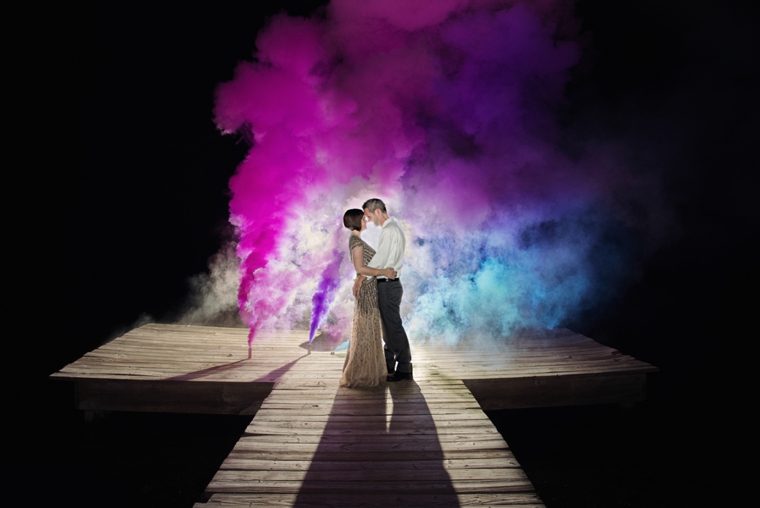 So fun, right?! I don't know about you, but I most certainly wish I had been a guest at this wedding!
Are any of you planning a wedding with a theme that's more out-of-the-box? I LOVE themes for weddings, and I would love to hear yours!
Vendors who made it all happen…
The following two tabs change content below.
Lauren Grove is the editor and owner of Every Last Detail. A clueless bride-turned-wedding planner, Lauren uses her experiences and knowledge to educate and inspire brides all over the world.