Happy 2015 everyone! I'm thrilled to kick off this year off with something extra special- a full month of celebrating Every Last Detail's 5 year "Blogiversary"! We're starting the month-long celebration with some colorful, modern, and sparkly wedding ideas inspired by the Every Last Detail brand and designed by my dear friend Emily Grace Design. We had two amazing photographers- Brian Sumner Photography and Caroline & Evan Photography– on hand to photograph the inspiration, both of whom have totally different styles and captured the look in different ways. I'm featuring both photographers today to show off their different styles and demonstrate how no two photographers are alike- and of course because their images are gorgeous! I'm sharing more about this month's Blogiversary celebration below, but first we're starting off with Brian's images…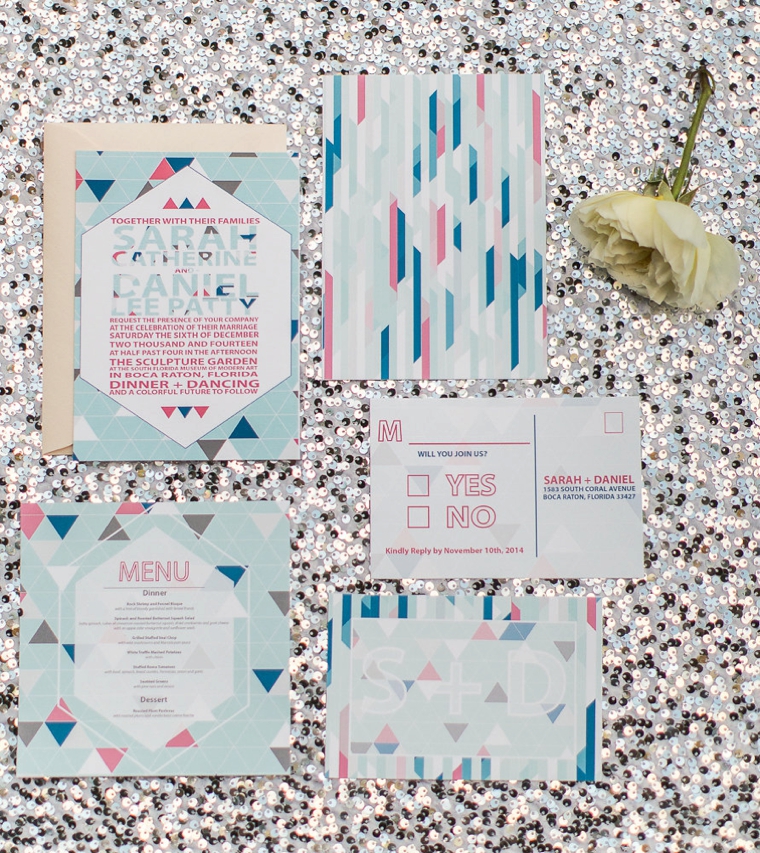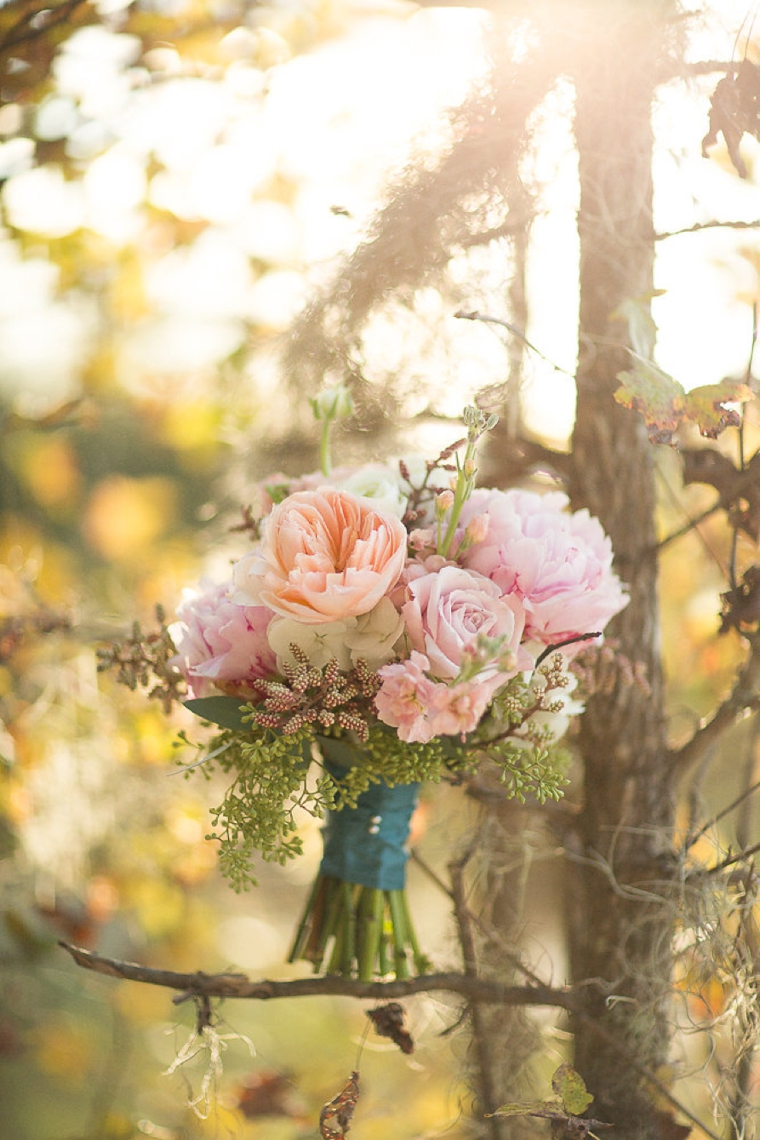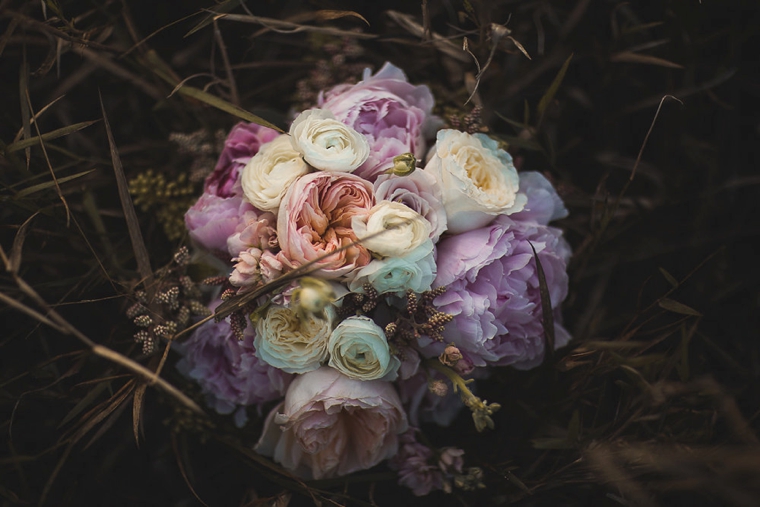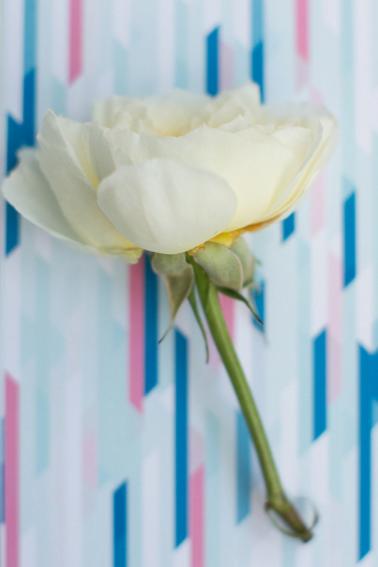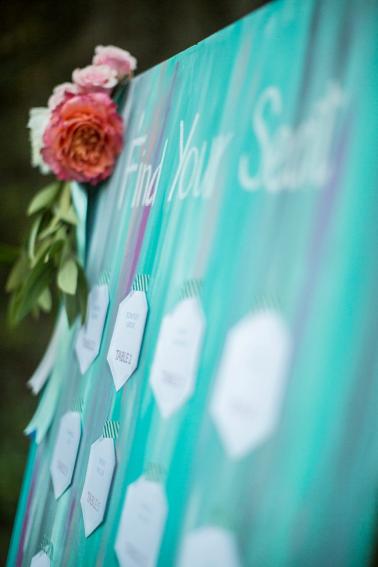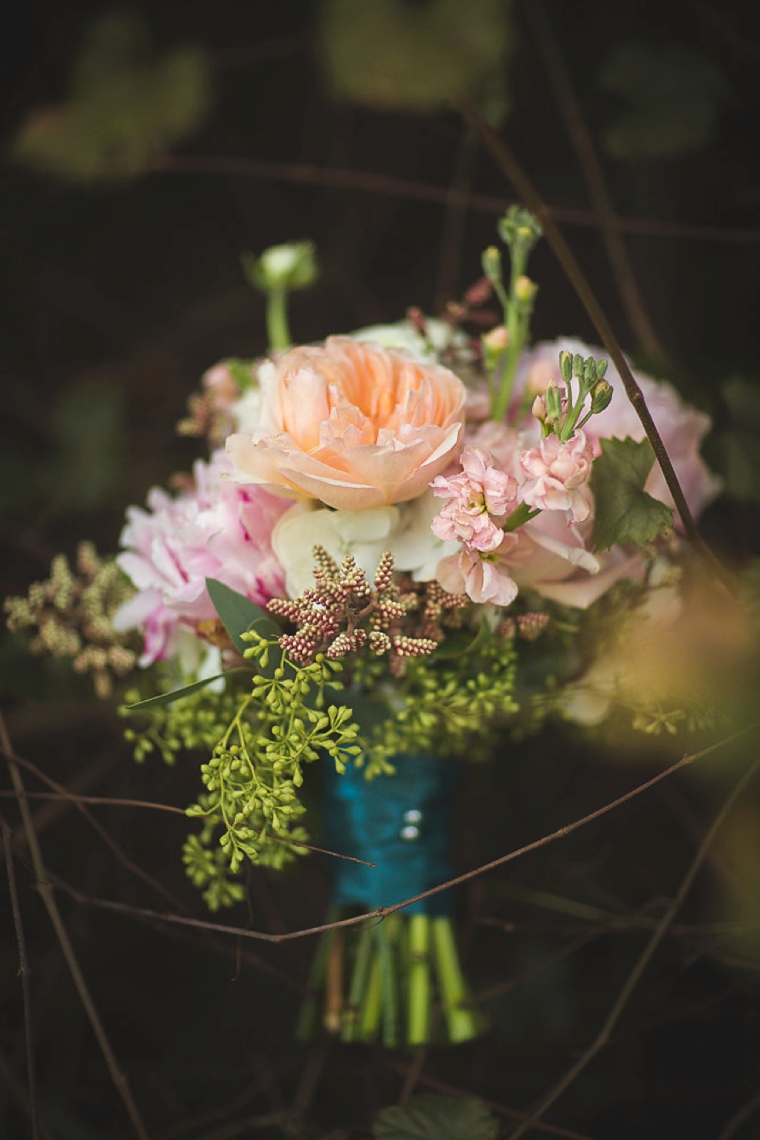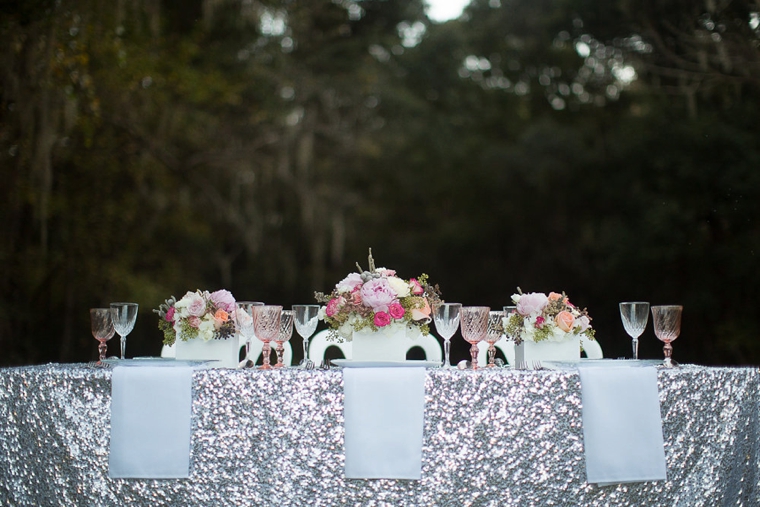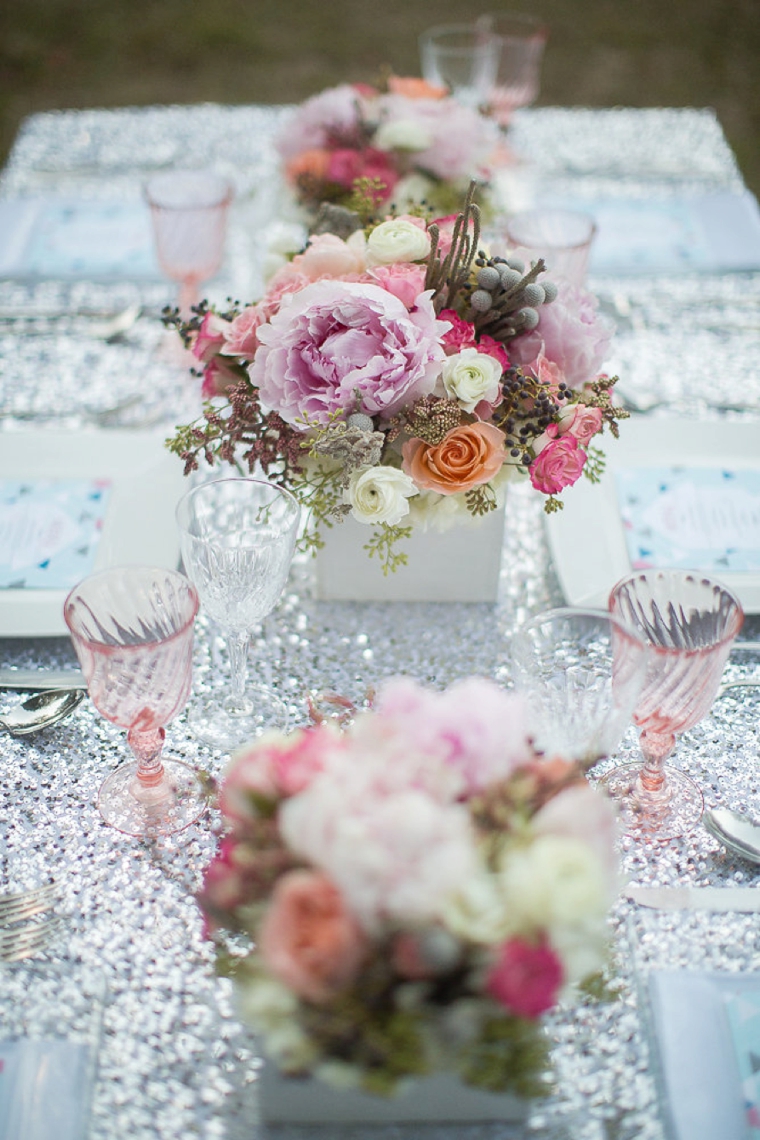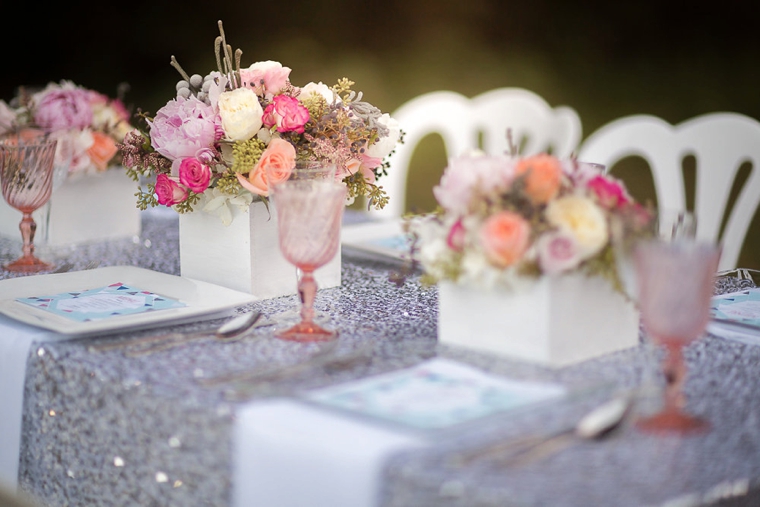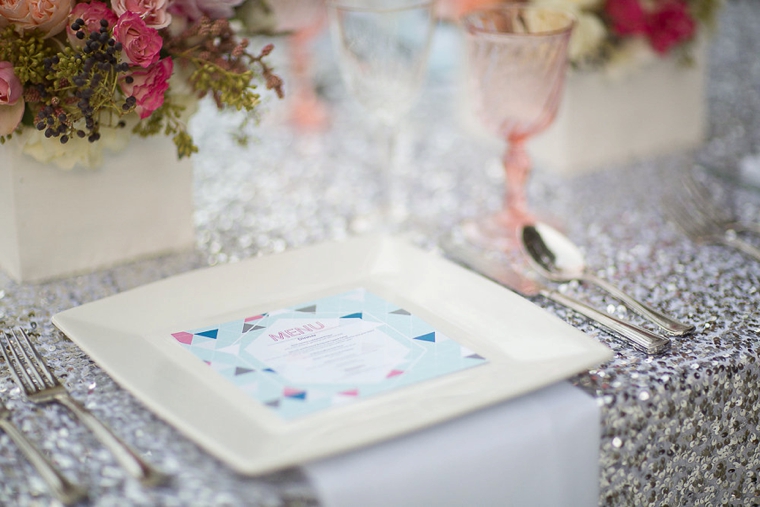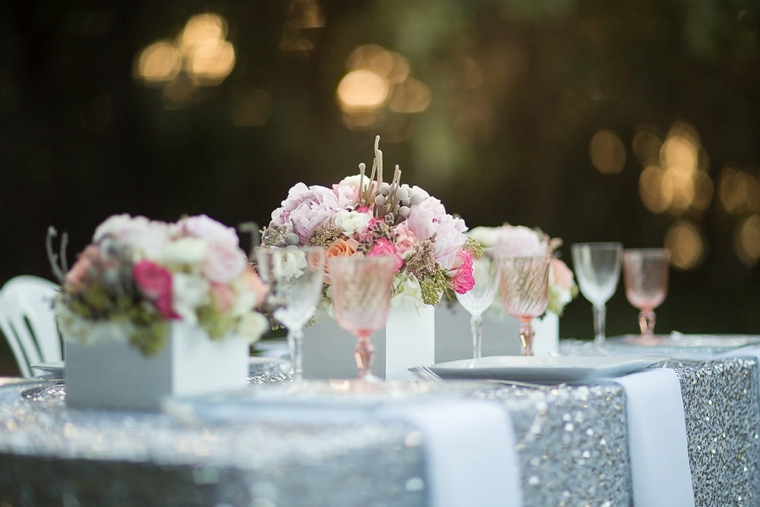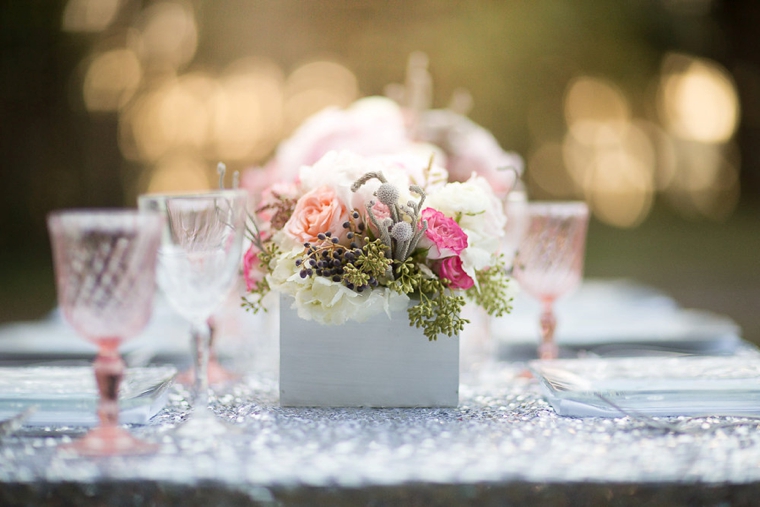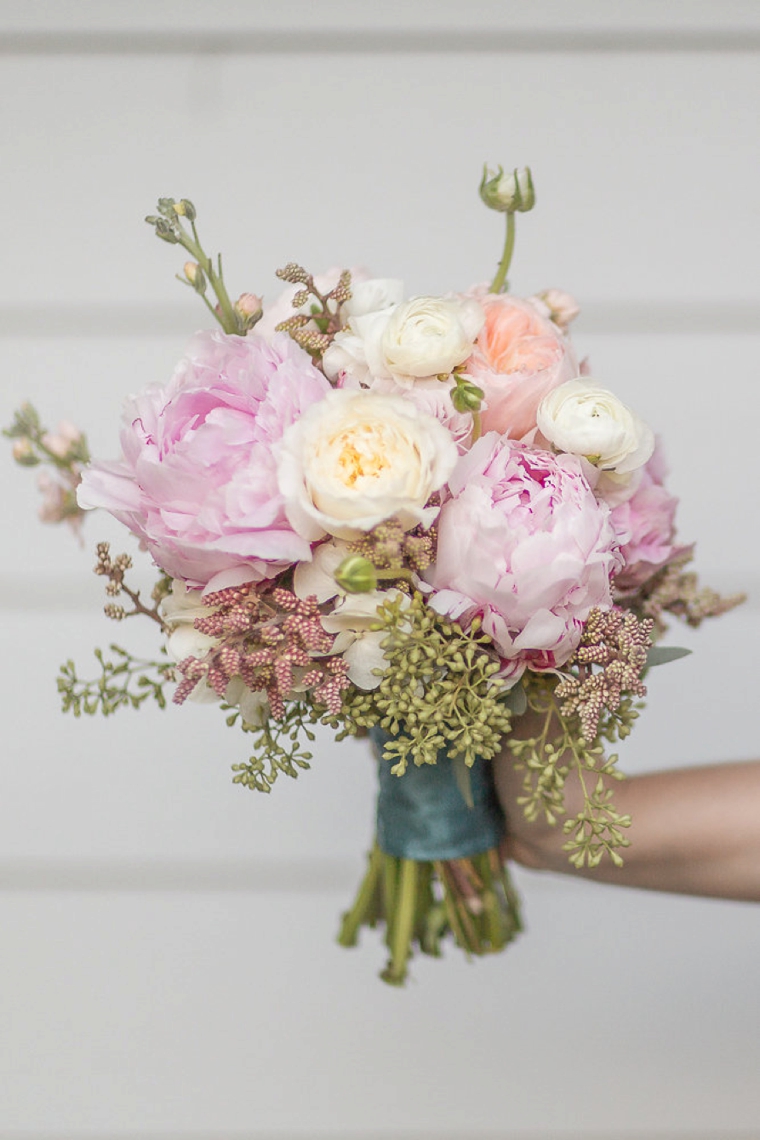 And now for images by Caroline & Evan Photography…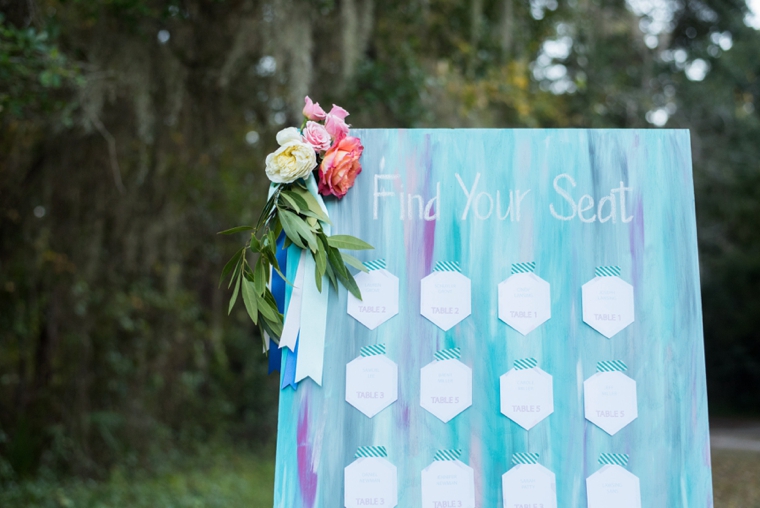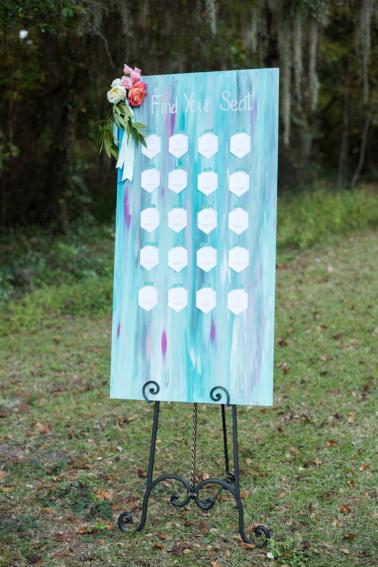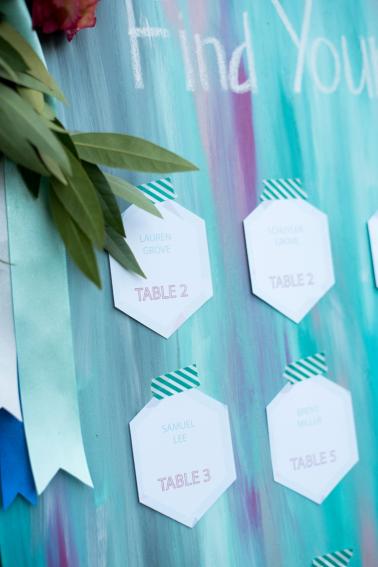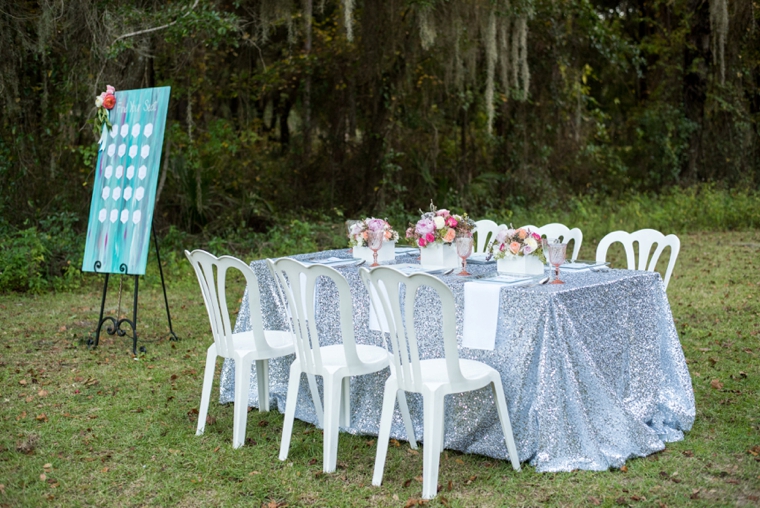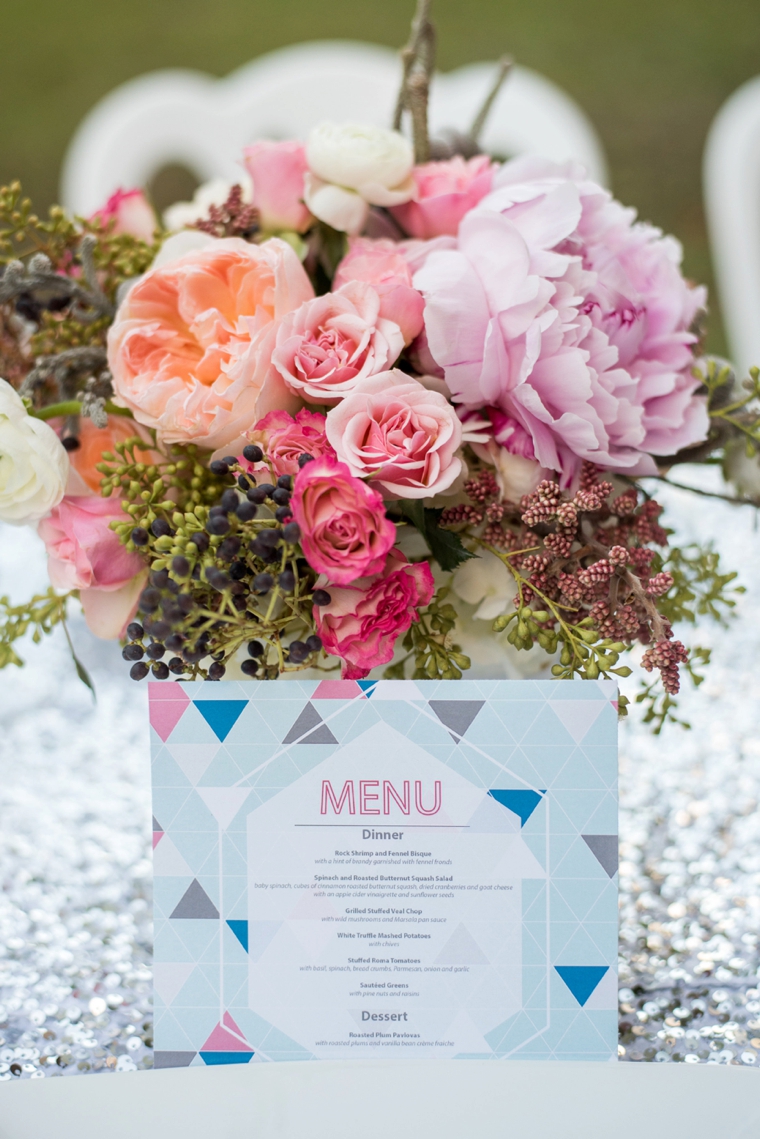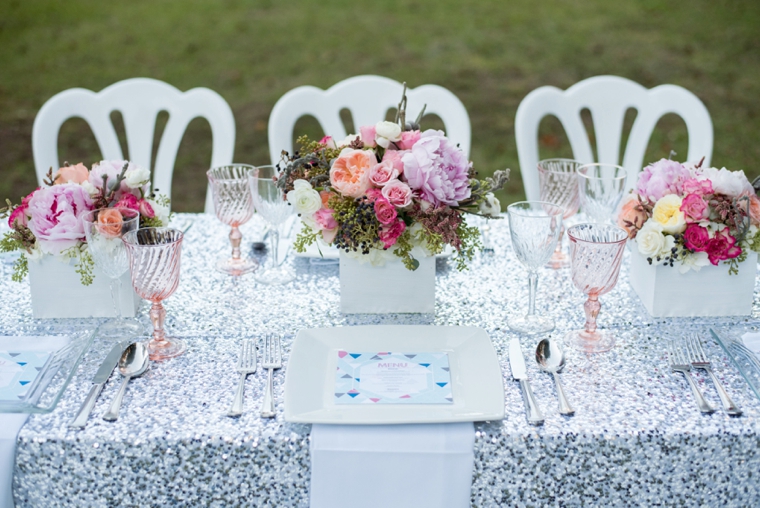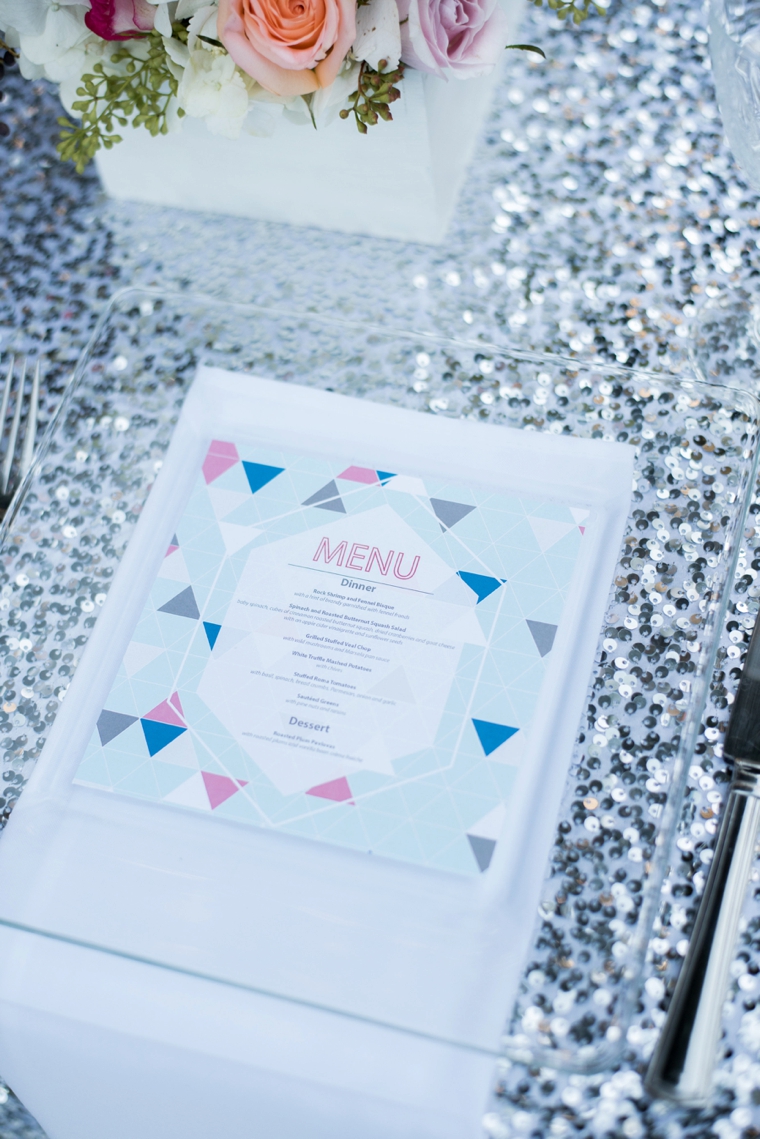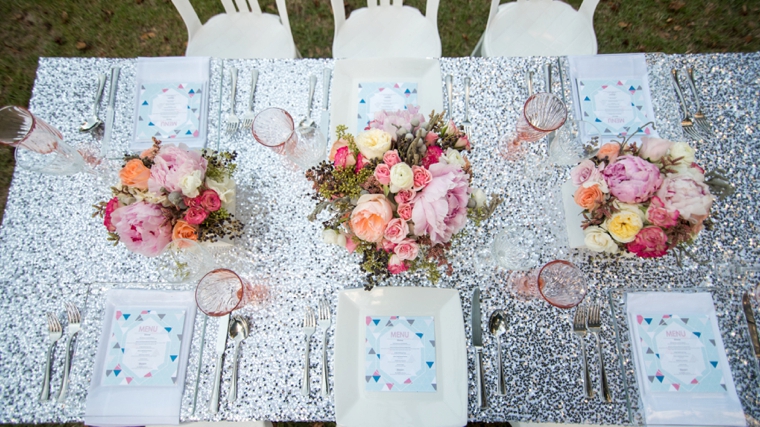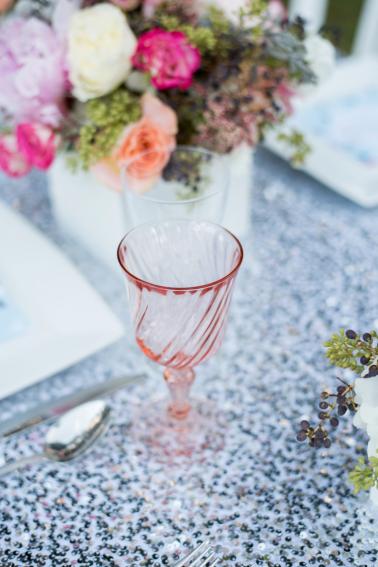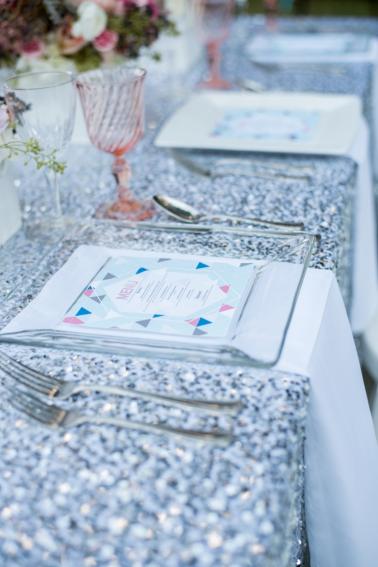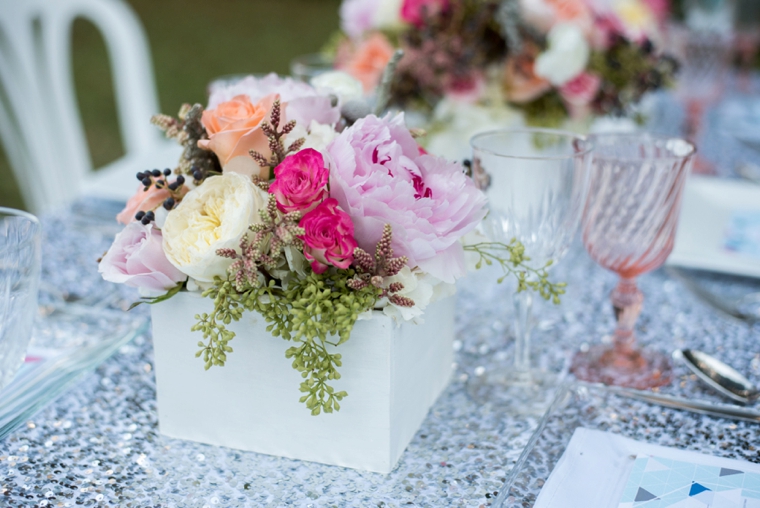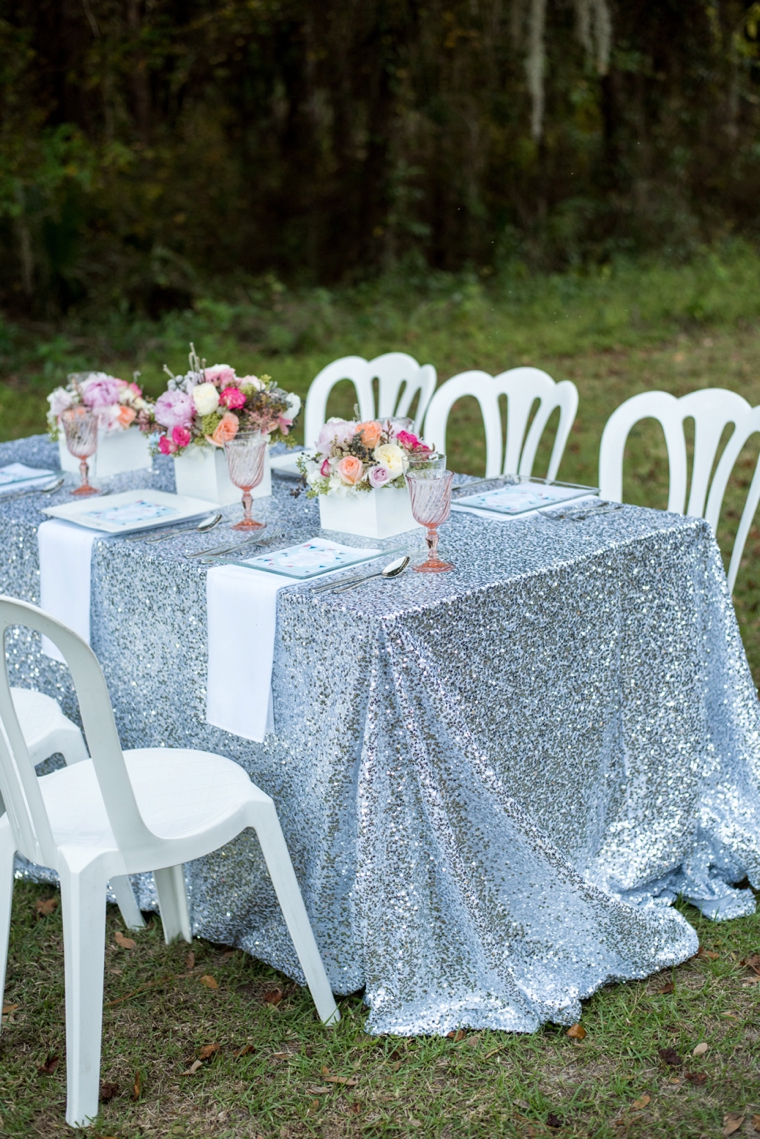 I love this inspiration so much! It embodies so much of what I love about ELD- the color, the patterns, and sparkle! In the coming month, I'll be sharing 4 other inspiration shoots that are also inspired by Every Last Detail's brand. They're all different and so gorgeous- I can't wait!
And now for more about the Blogiversary celebration month! The actual date of my "Blogiversary" was in December, but my grandmother passed away unexpectedly right around that time and it just didn't feel right celebrating then. It was all for the best though, because as it turns out, I've put together a whole month of giveaways and special features for you all! Celebrating 5 years of providing inspiration and insight to brides is something that I've been looking forward to for quite some time, and I'm excited to give back to both brides and wedding professionals in honor of the celebration! When I started Every Last Detail, I had no idea it was going to turn into what it is today. I've been full time with ELD for almost 4 years now (I almost said 3 because I thought it was still 2014), and although I never set out to be a wedding blogger, I have truly discovered my passion and what I love doing. Truth be told, I wouldn't be able to do what I do without both brides and wedding professionals, and so as part of celebrating that and saying thanks, I'll be hosting giveaways for BOTH of you throughout this month!
I'll be announcing the first giveaways soon, but I wanted to start off by celebrating the new year AND all of the newly engaged brides! I'll be publishing some new wedding planning pages throughout this month, and I've started with something special for those who are newly engaged- what I like to call The Newly Engaged Guide. Check it out, send it to your friends, and soak in all of the info! I'll be sharing a lot more on Instagram, and using the hashtag #cheersto5yearsofELD for everything, so be sure to keep an eye out for more new pages, giveaways each week (plus one BIG one!), and special features! 
Happy 2015 everyone! I hope you'll join me this month in celebrating 5 years of Every Last Detail!!
Vendors who made it all happen…
The following two tabs change content below.
Lauren Grove is the editor and owner of Every Last Detail. A clueless bride-turned-wedding planner, Lauren uses her experiences and knowledge to educate and inspire brides all over the world.