This colorful modern wedding from Dev Khalsa Photography takes place in a setting that you wouldn't normally expect- the Idaho mountains! But let me tell you- it most certainly is amazing! Colorful decor paired with a relaxed mountain atmosphere created just what the bride and groom wanted- a beautiful and fun wedding!
From the bride, Emily:
What (or who) helped you most in your planning process and/or on your wedding day?
The master planner awards go to my parents, who were really helpful, generous and thoughtful about all of the details. Dev, our photographer, was also really helpful in thinking through the details of the day and providing other vendor recommendations. The wedding coordinator, Megan, at the venue, Trail Creek Cabin with Sun Valley Company, was also really helpful.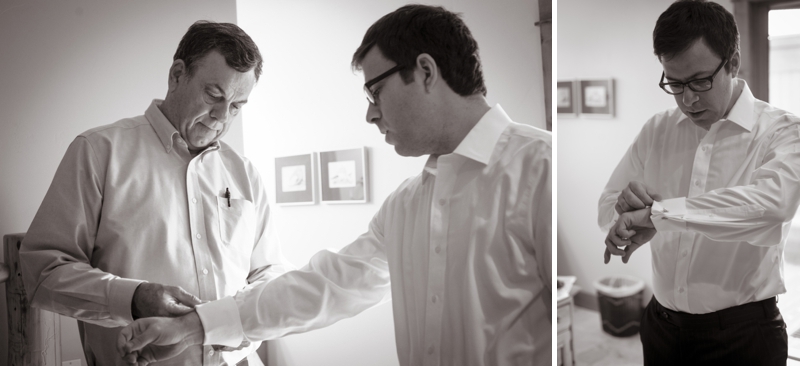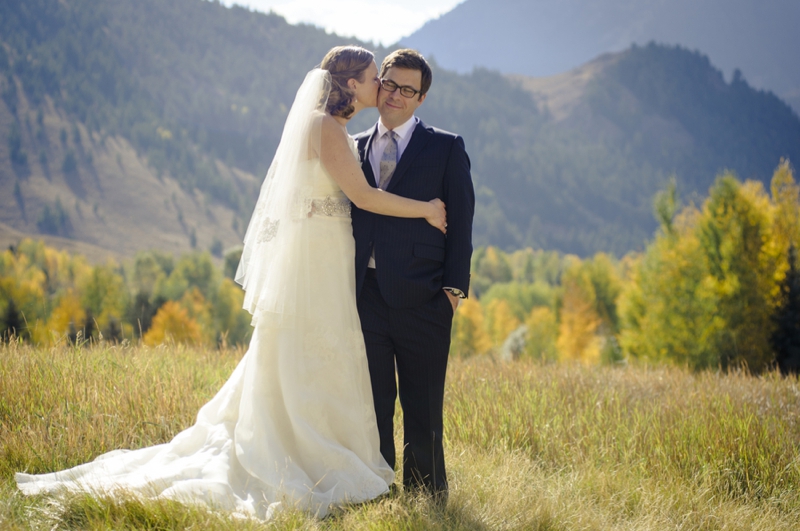 What was the most important thing to you when deciding who to work with for your wedding?
The most important thing was for us to feel comfortable with the vendor and to trust their products would be beautiful. Dev, the photographer, is a family friend who had also taken some beautiful family portraits for us the previous winter. She was the first vendor we picked and we were lucky she was available to work with. She did some engagement photos for us in the summer before the wedding that turned out beautifully, and helped my husband and I get a feel for how she works. She is so laid back and fun, but at the same time totally professional, well prepared, helpful and thoughful. She even sent us movie tickets in the weeks leading up to the wedding so that we would remember to take a date night. She is great! Our flower vendor, Kurt, was also so fun to work with. He really focused on how we wanted the wedding to look and feel and then put his imagination to work. He said he does not like to do a wedding without meeting the bride in person and really getting a feel for her. I thought that was particularly insightful. And we chose our cake after a wonderful morning tasting at Cristina's of Sun Valley. We had a chocolate cake with strawberry and cream filling. It was heavenly. And the tasting was such a special time, too; it set the stage for how Cristina would treat our actual wedding cake.
What was your inspiration for your wedding details and/or design?
I don't know that there was one inspiration. The setting in Sun Valley, Idaho, is pretty hard to beat. We just wanted it to be celebratory, beautiful, comfortable, and fun.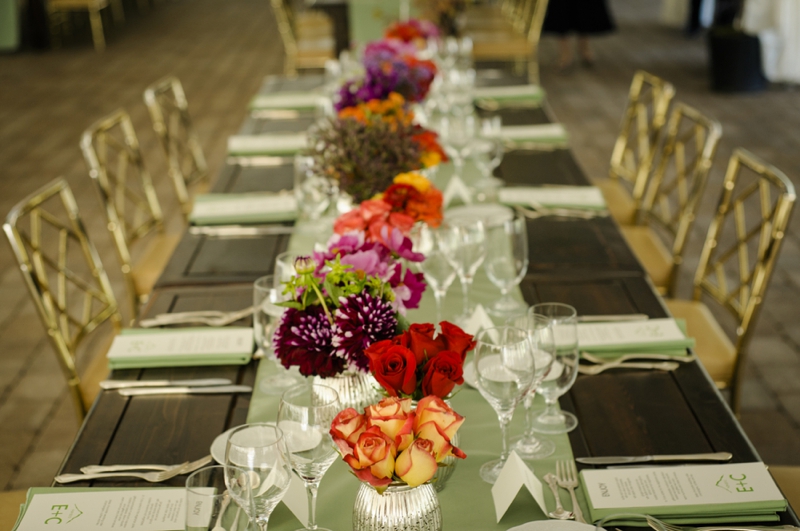 What is your best piece of advice for other brides?
Organize as much as you can and get things planned; you don't want to spend the days before your wedding frantically pulling things together. It helps to work with vendors you like and trust. And then a few days before the actual event, stop working on it. If things are not done then, someone else can help, or it wasn't that important to begin with. The most important part of your wedding is that you get married; no one will know the other things you had in mind that didn't get finished. The weekend is going to fly by, so do your best to take it all in!
Emily's advice is absolutely SPOT ON! I myself was up until 2am the night before my wedding finishing up DIY details, and I definitely don't recommend it!
So what do you all think of this colorful modern wedding? Are any of you going with a color palette that incorporates several colors like this one?
Vendors who made it all happen…
The following two tabs change content below.
Lauren Grove is the editor and owner of Every Last Detail. A clueless bride-turned-wedding planner, Lauren uses her experiences and knowledge to educate and inspire brides all over the world.