Chicago ranks very high on my list of favorite cities, so today's wedding is such a sweet soiree to share! Ashley and Jeff met at Christmastime at a bar. Their first meeting lead to a first date at a coffee shop, a serious relationship, and finally their wedding day. Because Chicago served as the backdrop for each and every moment, A+G's wedding location was a given. I love that!
Ashley and Geoff were married in a gorgeous church in Chicago. Walking down the aisle with her dad, seeing Geoff for the first time, and reciting their vows were just a few of Ashley's all-time favorite moments from their wedding day. Post-ceremony, A+G welcomed guests to the Galleria Marchetti. Their biggest wish for their wedding day was to create a completely memorable celebration that was equally as classic. While planning, Ashley trusted her gut when choosing wedding professionals, and both she and Geoff loved that they had a videographer who captured each and every moment for them to look back on for years to come.
Ashley included so many more words of encouragement for brides planning weddings below, and we cannot feel anything but fortunate for the gorgeous photos Justine Bursoni Photography sent our way to share with you!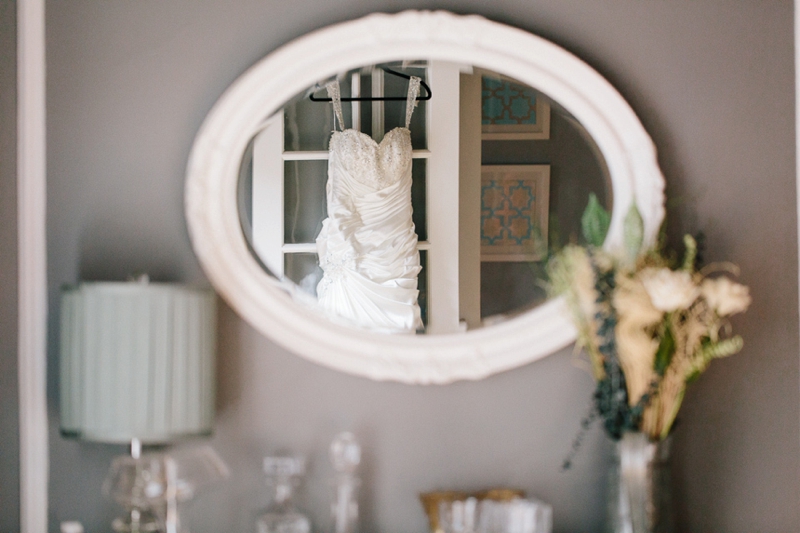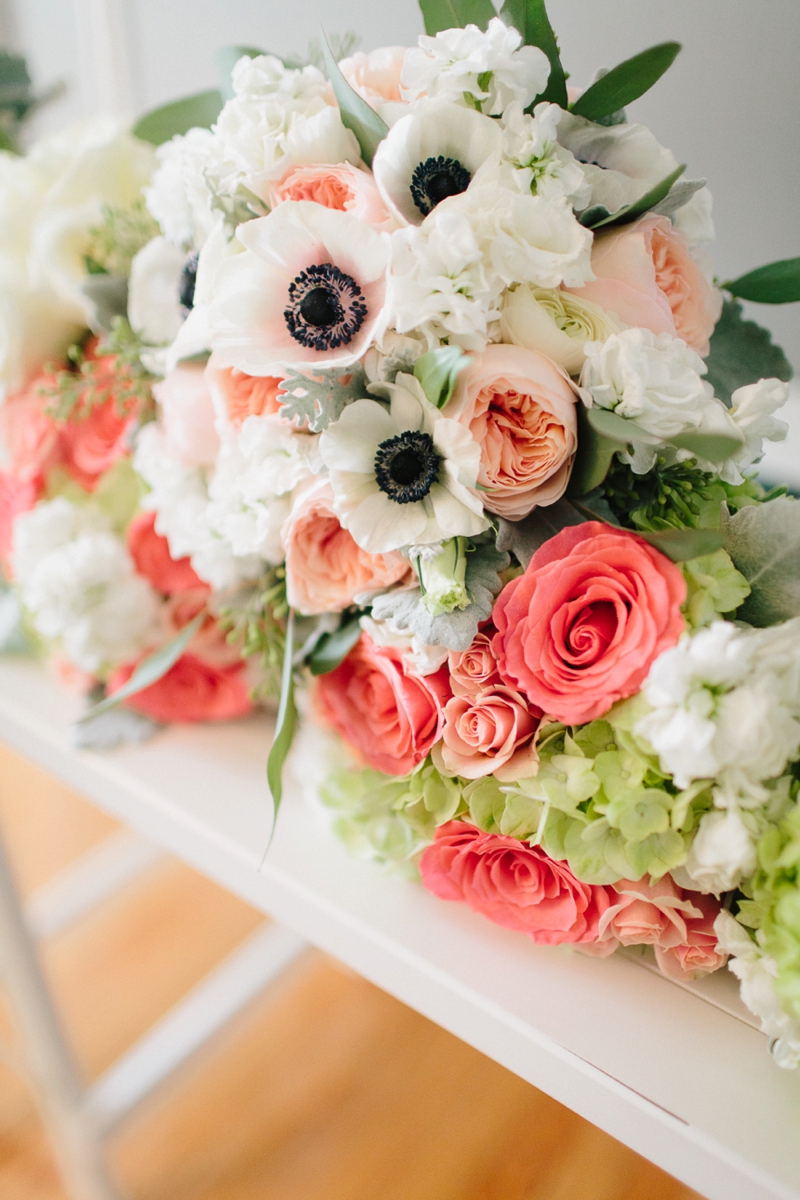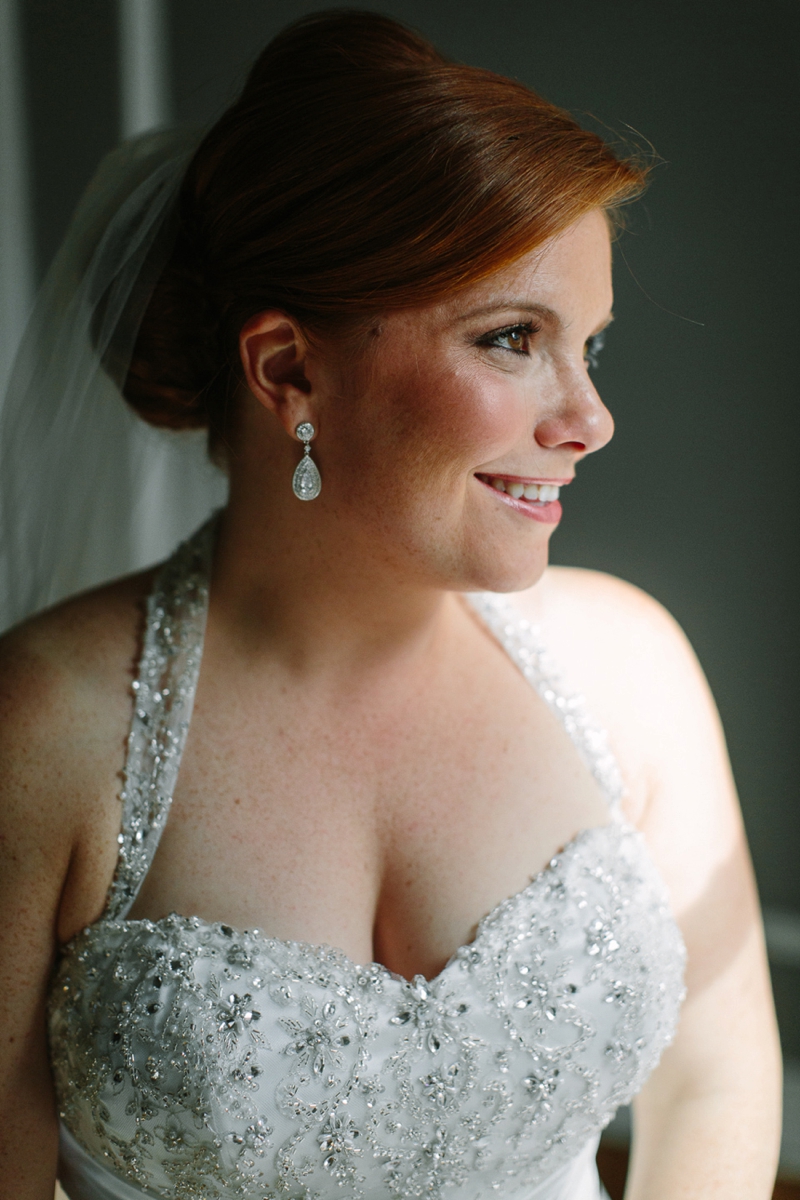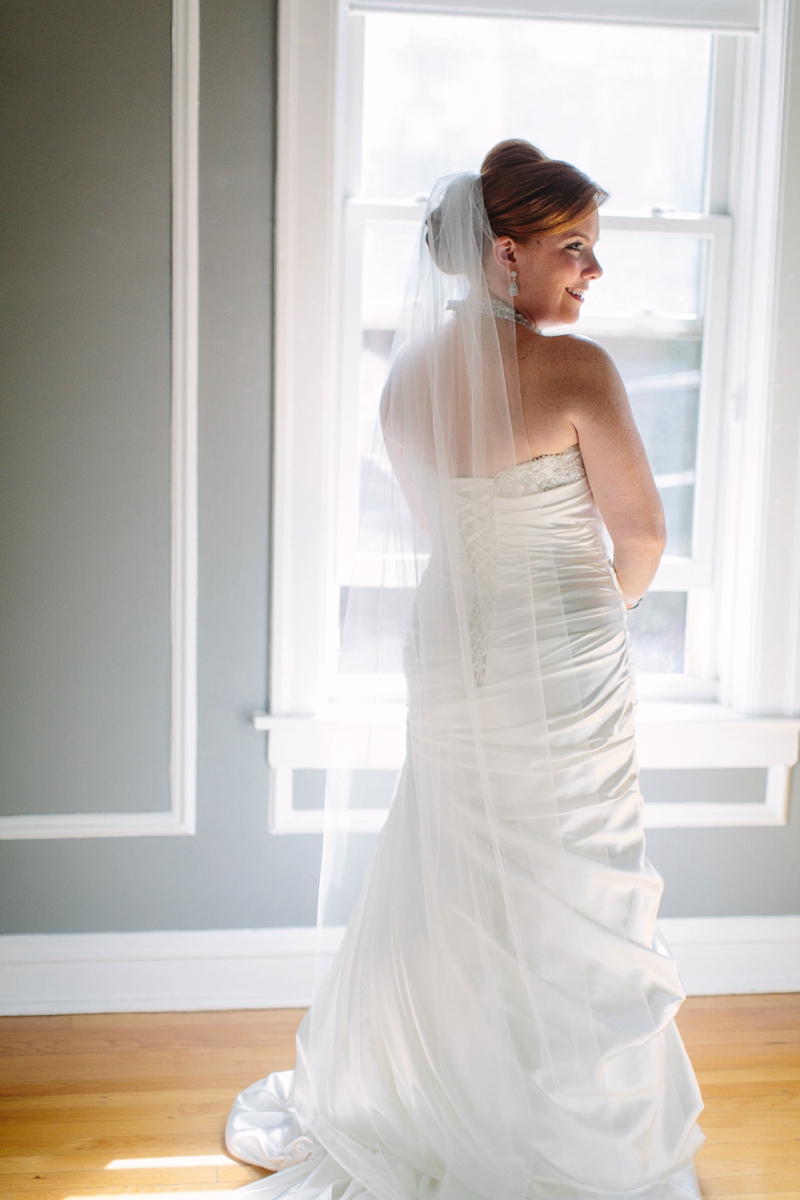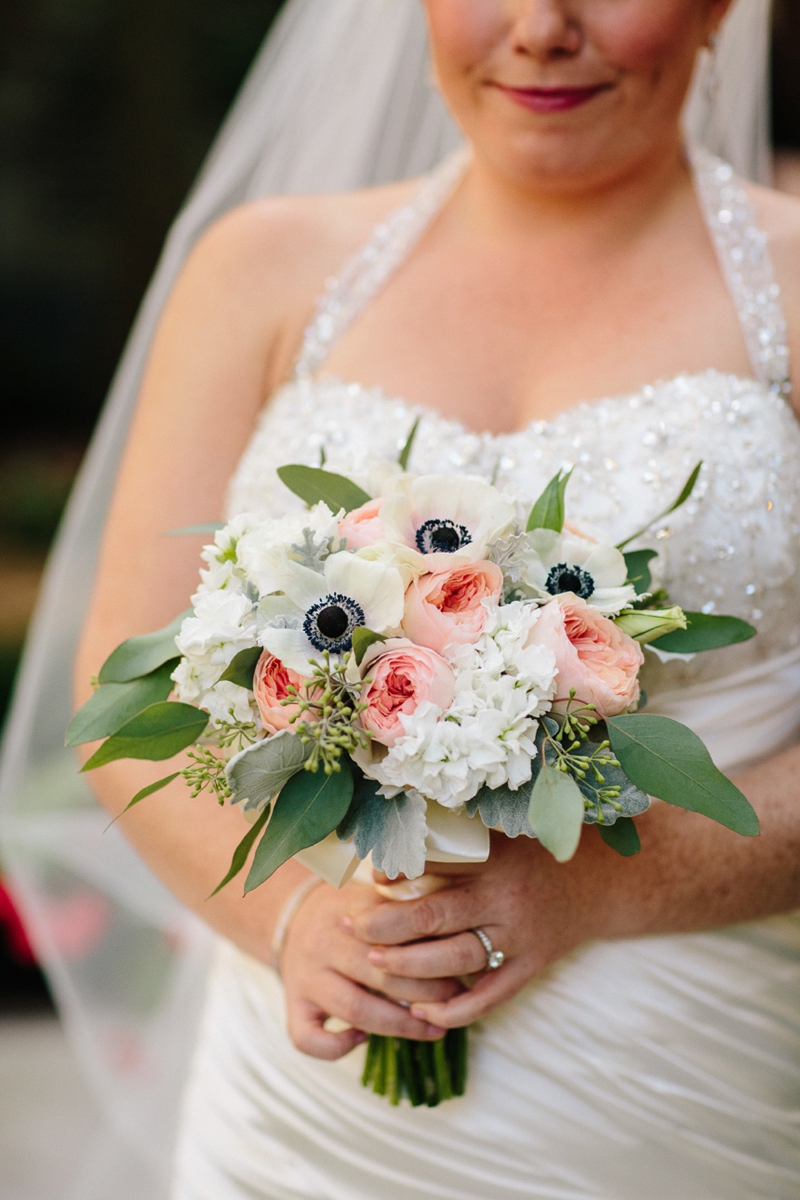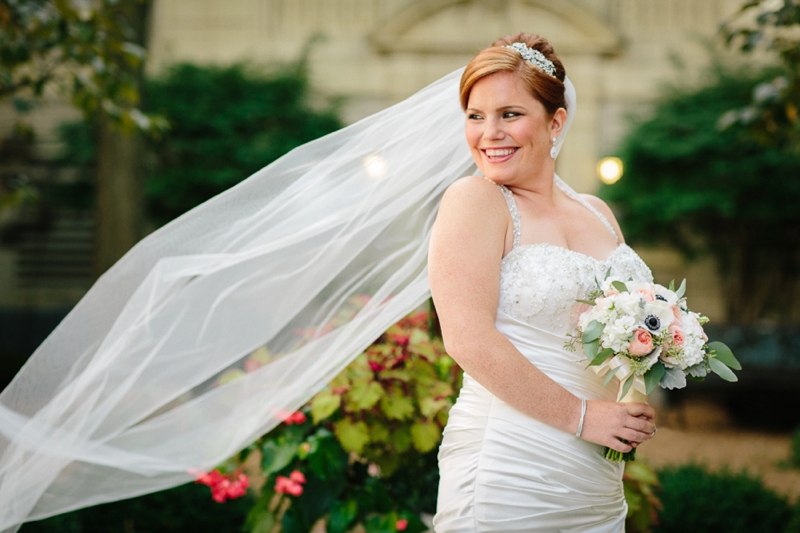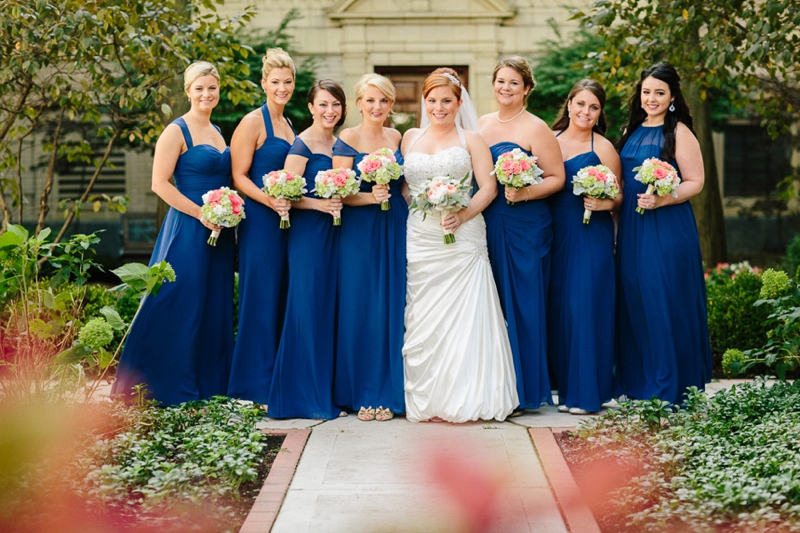 What (or who) helped you most in your planning process and/or on your wedding day?
I was very happy that I went with a wedding venue that was essentially full service. Because they supplied everything from linens to tables/chairs, and the bar/food, I really didn't have to work with an overwhelming number of outside vendors. That made things so much easier for me to manage on my own. Galleria Marchetti provided a day of coordinator who was really helpful leading up to the wedding and day of, and that really eliminated the need for me to hire a wedding planner. I was able to do everything myself, with some help from my mom (always knows best), and my fiance, who always THINKS he knows best. Really, we just went with all my first, gut opinions.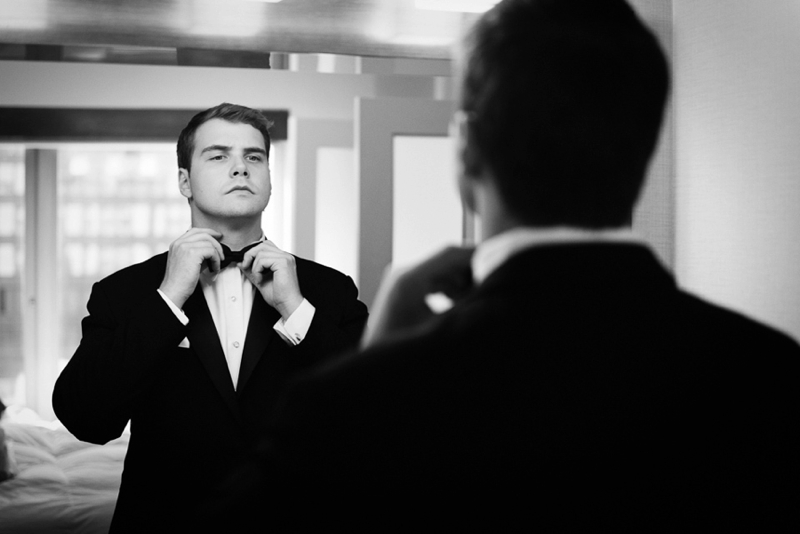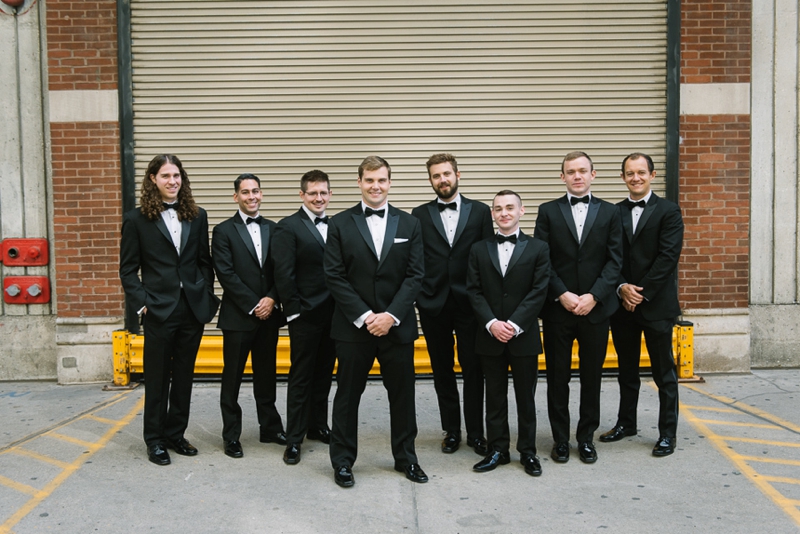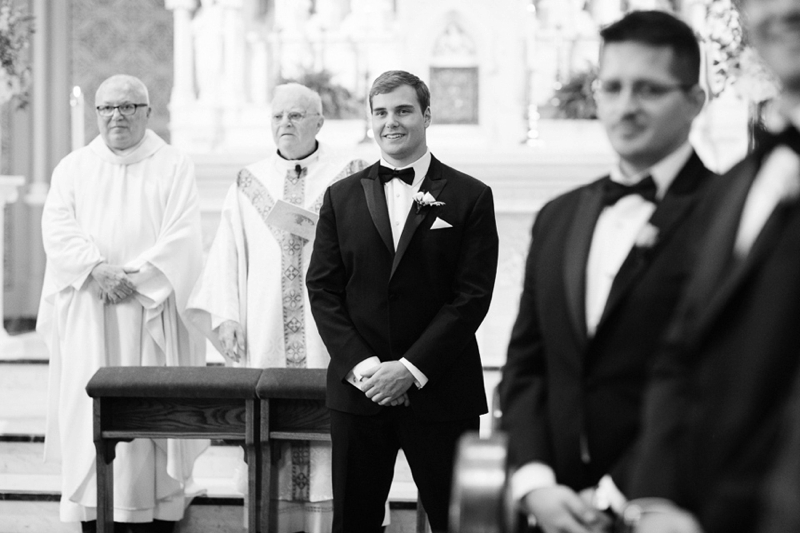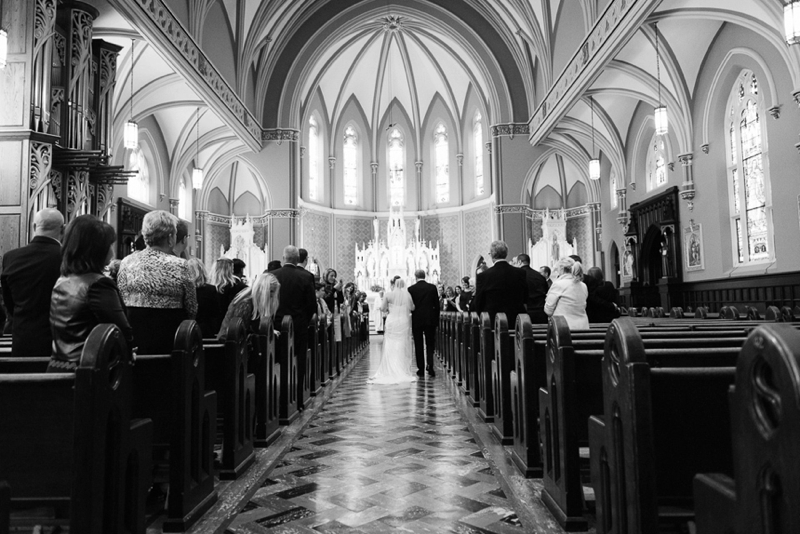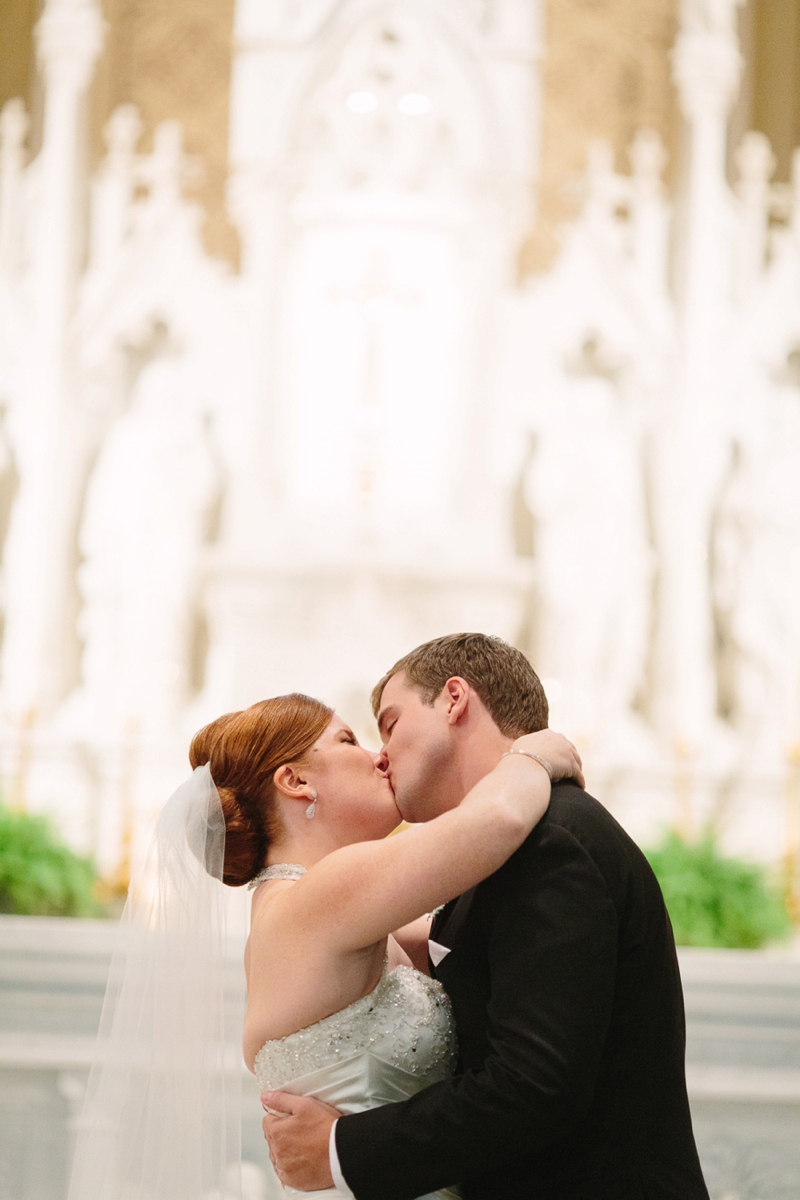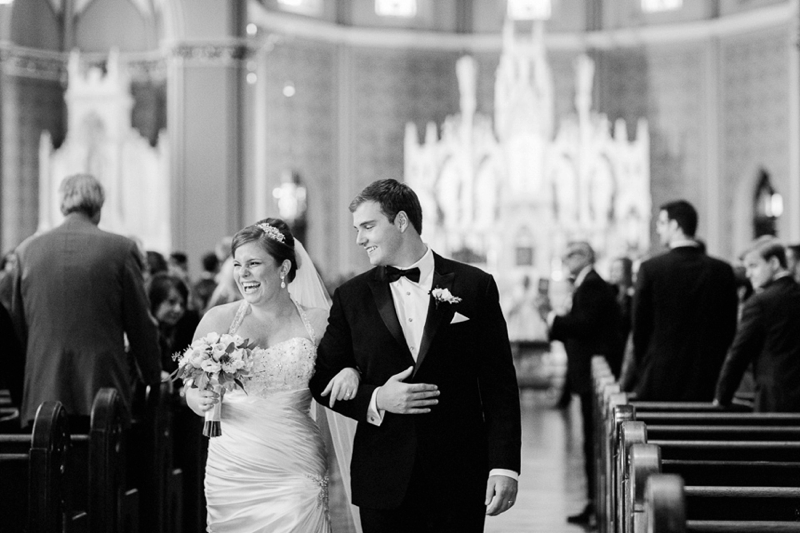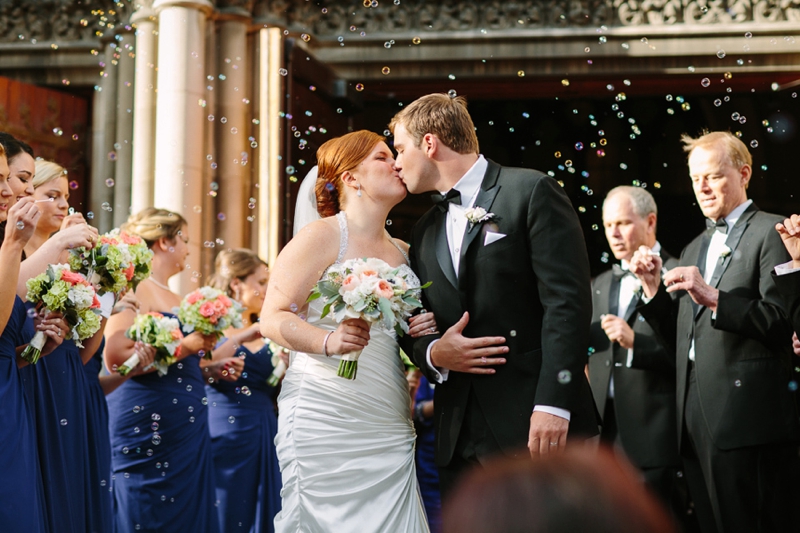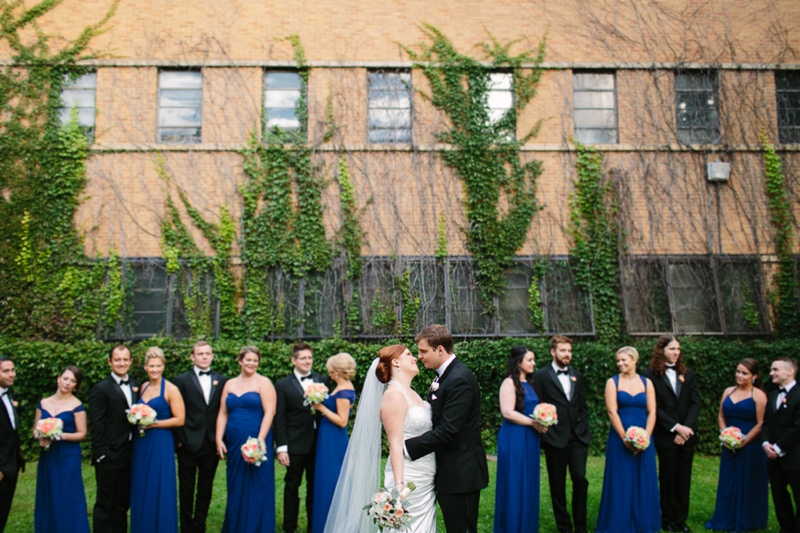 What was the most important thing to you when deciding who to work with for your wedding? 
In these days were weddings have become such big "things", I think it was important to remind myself to keep things simple. To me, that meant it was not necessary to reach out to dozens of vendors for things like flowers, cake, photographers and bands. At this point in my life, I had a few married friends to get some solid recommendations from, which where I first started. If those vendors didn't work out for whatever reason, I did my own research online, but didn't agonize over it. When it came time to speak on the phone/meet with someone, I knew right away if they were someone I wanted to work with just based on how "nice" they were. If I could tell they were good people and were going to be great to work with, I wanted them on my team! I think it's sometimes just about how you feel about people!

I found my wedding singer at a bar, and it was a highlight of the wedding. After seeing him play for years in Chicago at various bars acoustically, I called him to play an acoustic cocktail hour and he ended up putting together a personal band for our entire wedding. I wanted to work with Eric since Geoff and I had seen him play together when we were dating, and so it meant extra to us! He's a friend too!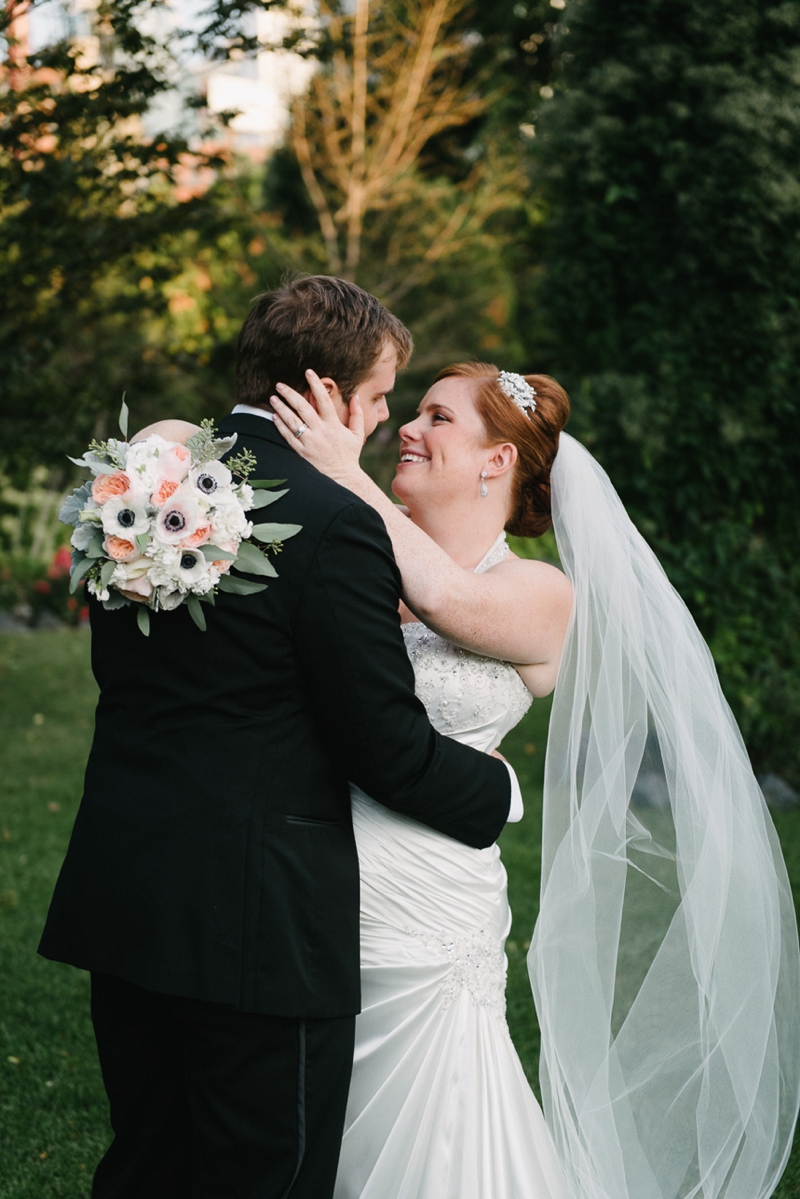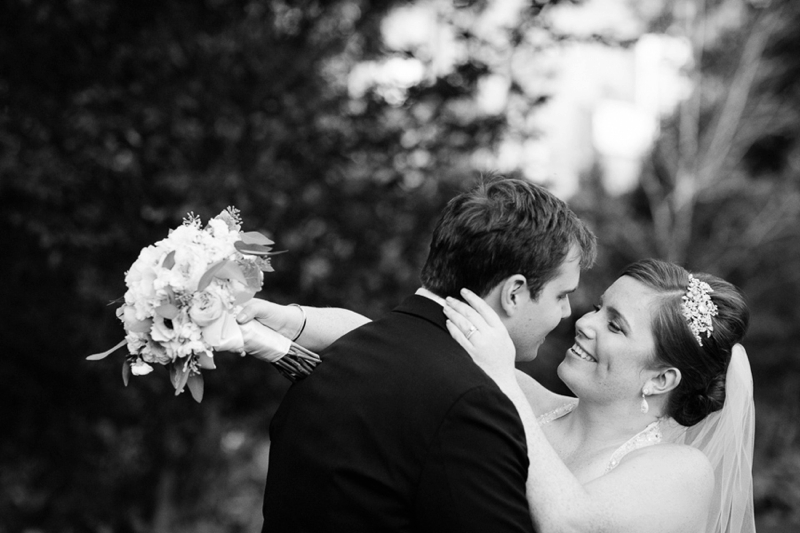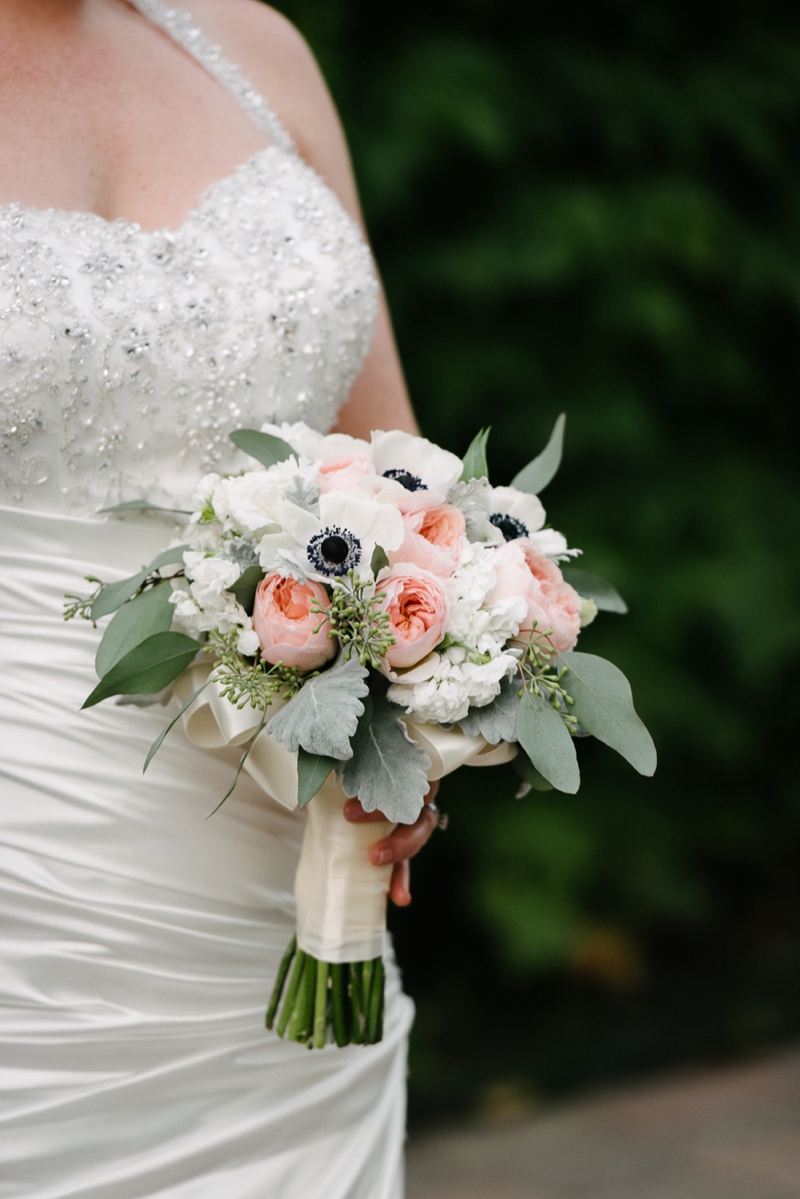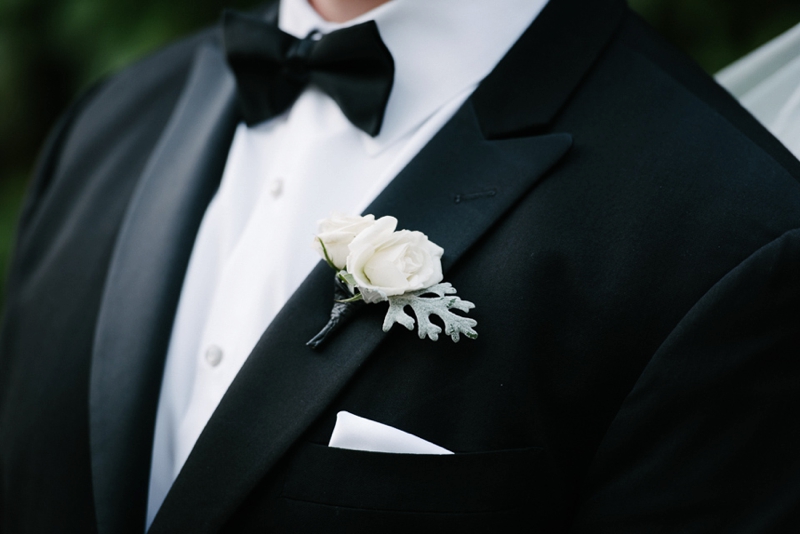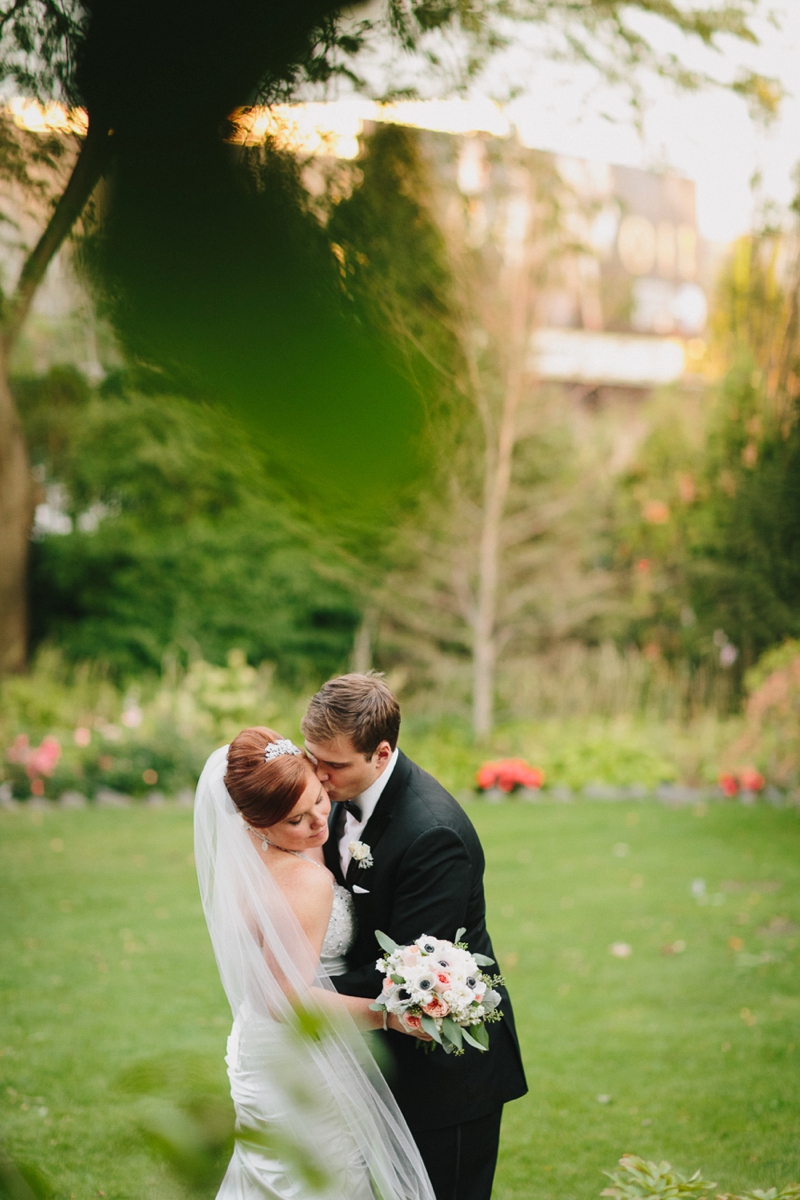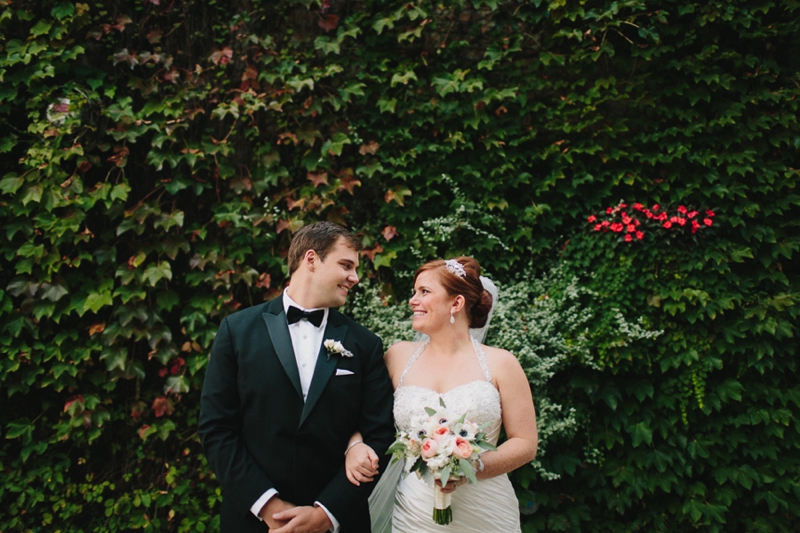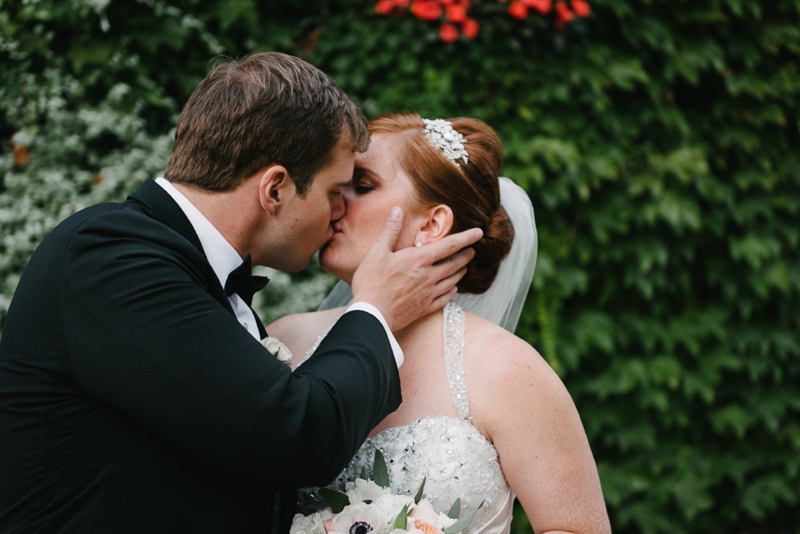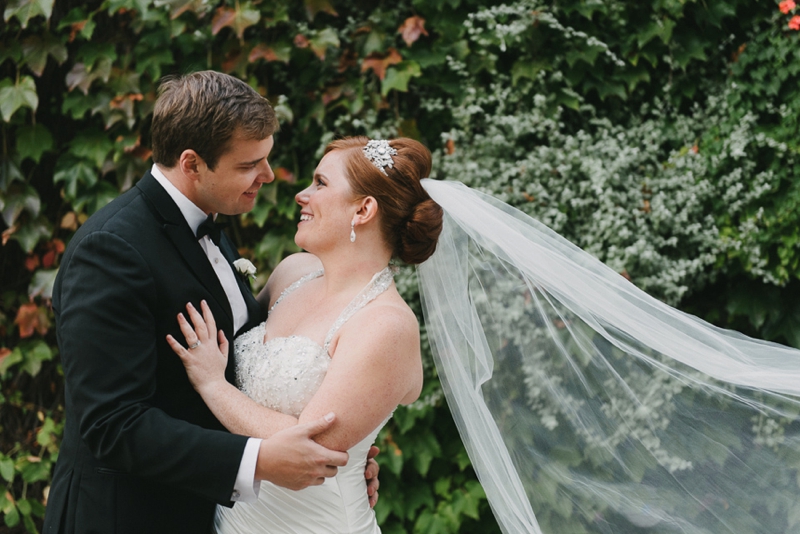 What was your inspiration for your wedding details and/or design? 
I didn't necessarily want a themed wedding; just something that reflected our personality and style, My main goal was to do something timeless, something that when we looked back at our photos/videos in the next few decades, our decisions (at least most!) would withstand the test of time. We aimed to make our venue feel classic and elegant, but also comfortable and modern, because we're not stuffy people! Since Geoff and I both love blue, I used that to jump-start our color palette, which was a deep blue, peach, white and silver. We used throughout the flowers/venue, and also think the candles we put all over the venue was a romantic touch. We love candles!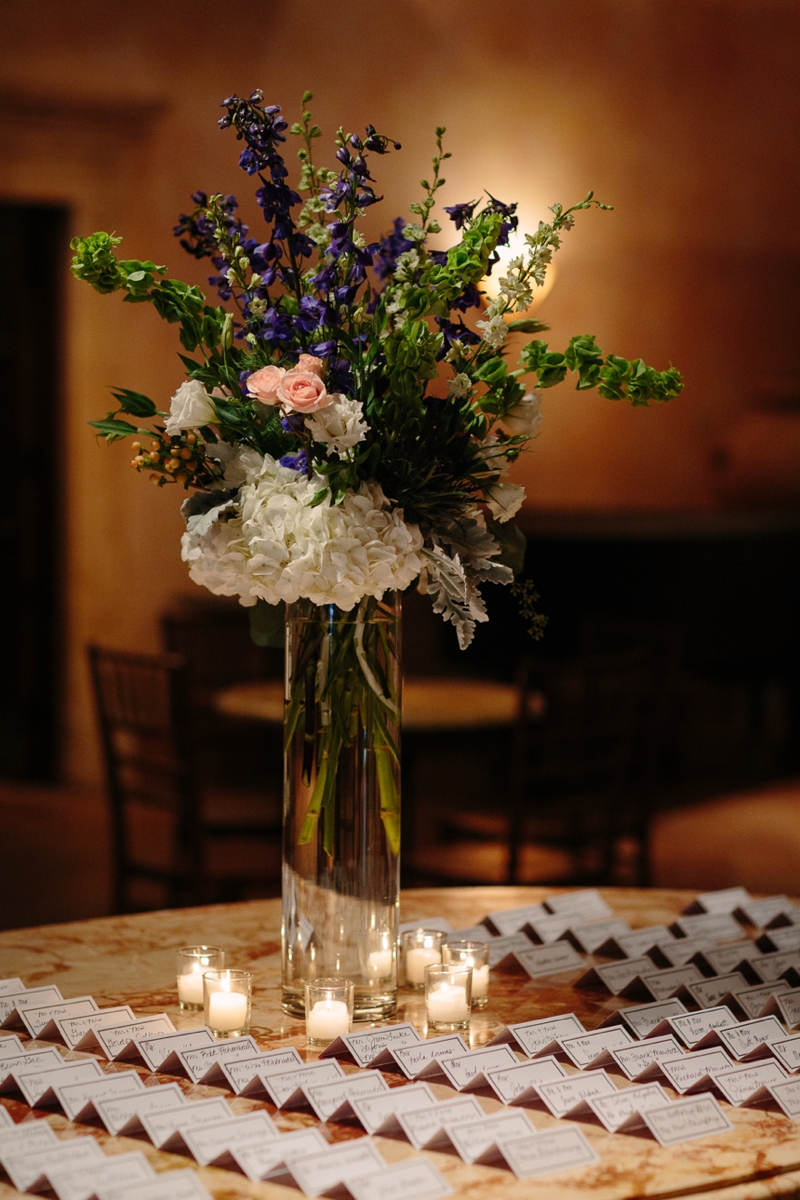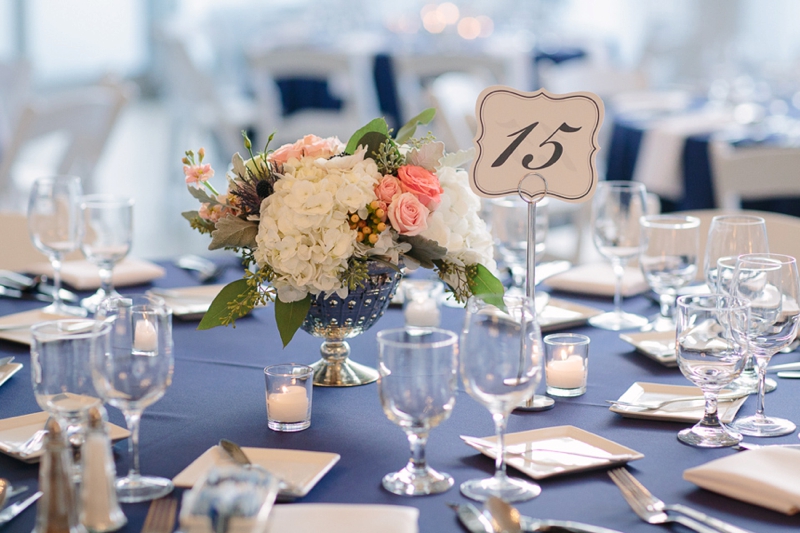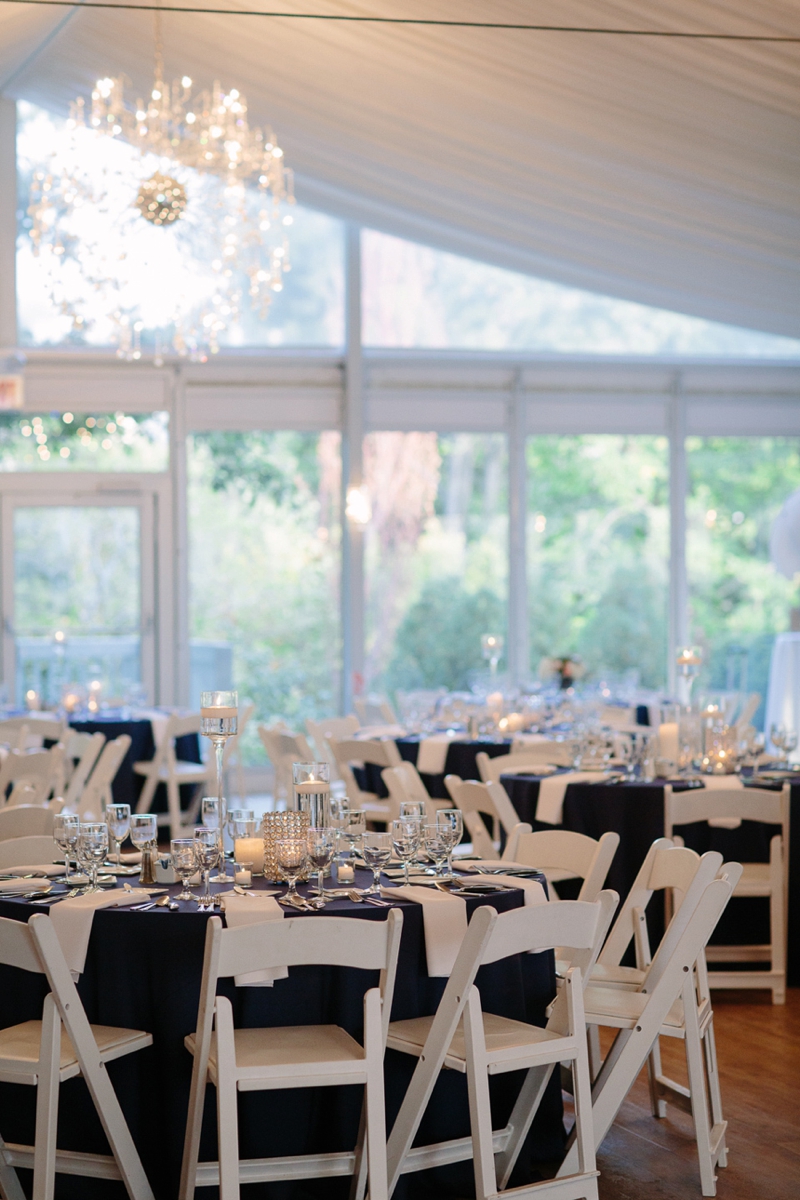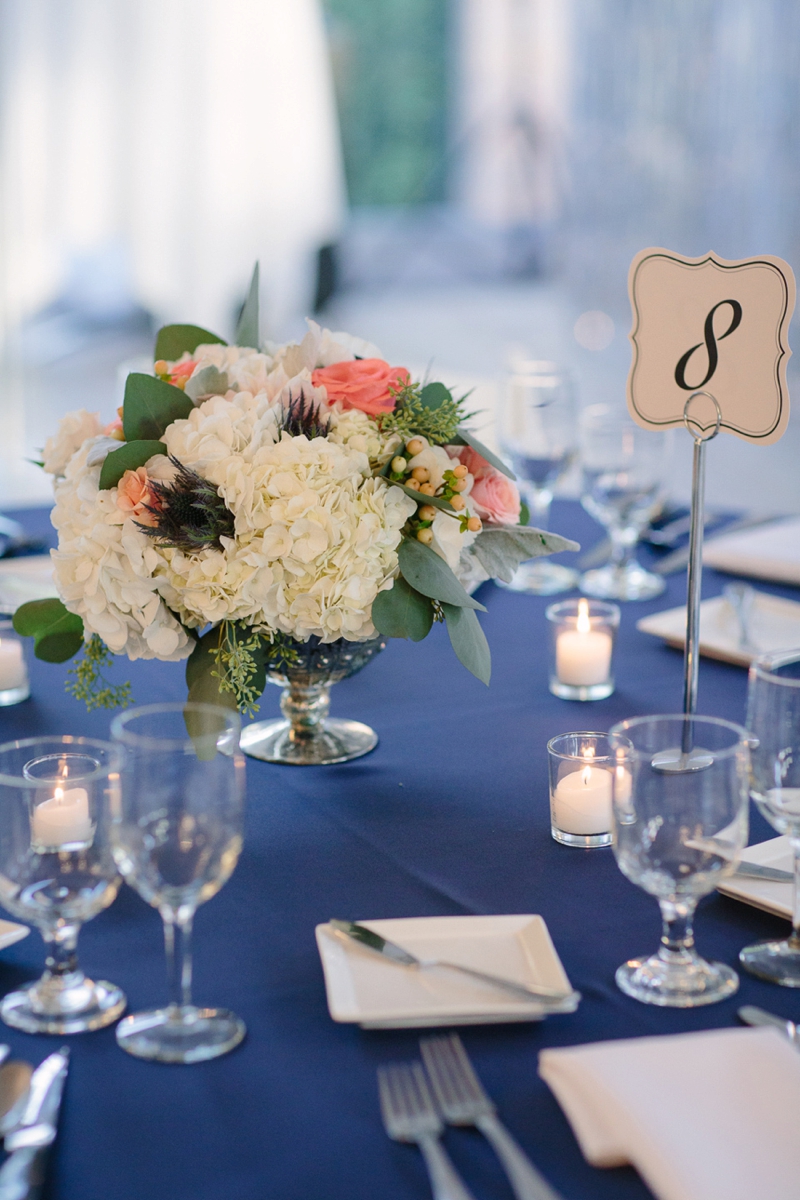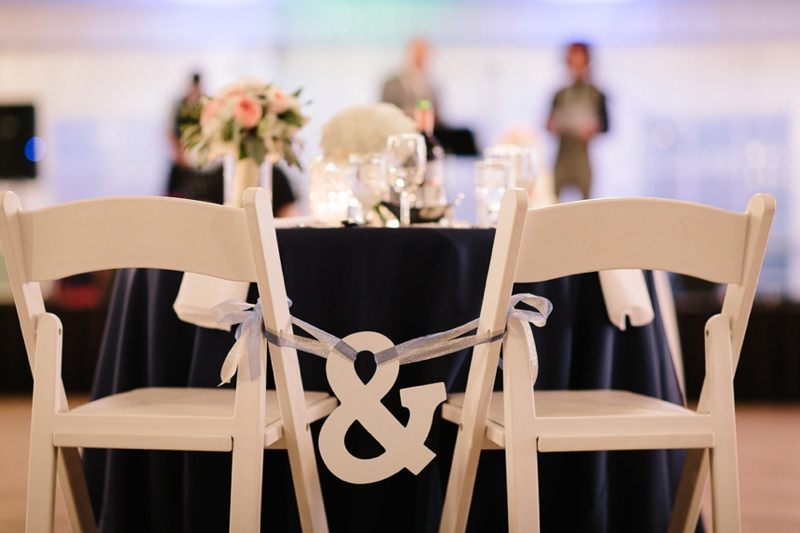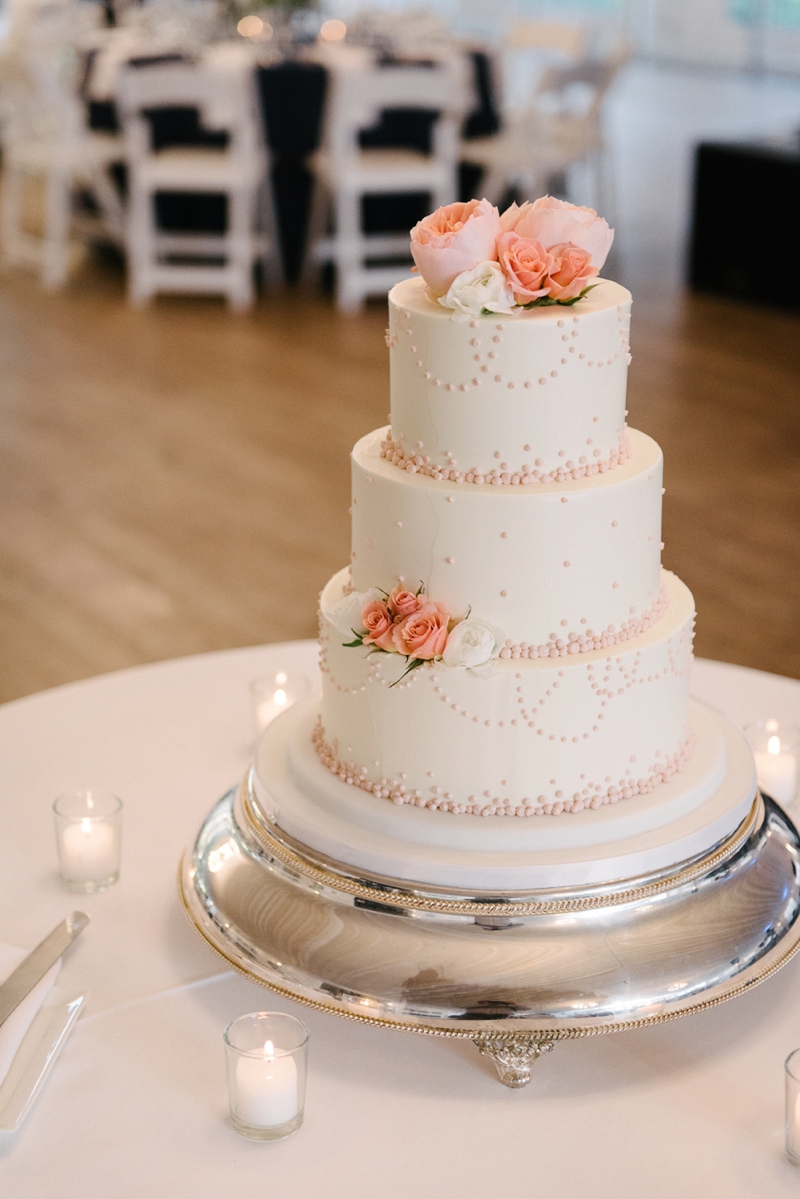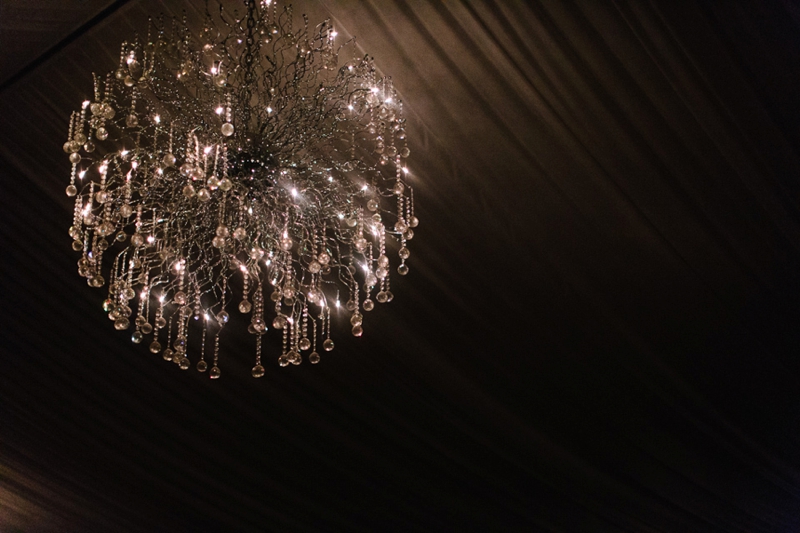 What was your favorite thing about your wedding?
I loved all of it! I just wish I was able to remember all of the details. IT WENT SO FAST. It's so cliche, and you will hear time and time again, but that is because it is 100% percent true.

I think one of the most memorable moments was walking down the aisle – It was so cool to see all of these people, staring at me, full of love and excitement for Geoff and I. It was overwhelming to see Geoff smiling and waiting for me.  If you look at photos of me coming down the aisle with my dad, my smile is JUST HUGE. All my friends said I was "cheesin' so hard" and older people just said they had never seen me look so happy.   I hugged my grandma as I made my way up the aisle. This was a cool moment because it was not planned and was very emotional! Being up there with Geoff, smiling at him, holding his hand, saying our vows, kissing him. That was the most meaningful part of the day for me, which kind of shocked me as I was so focused on planning the party.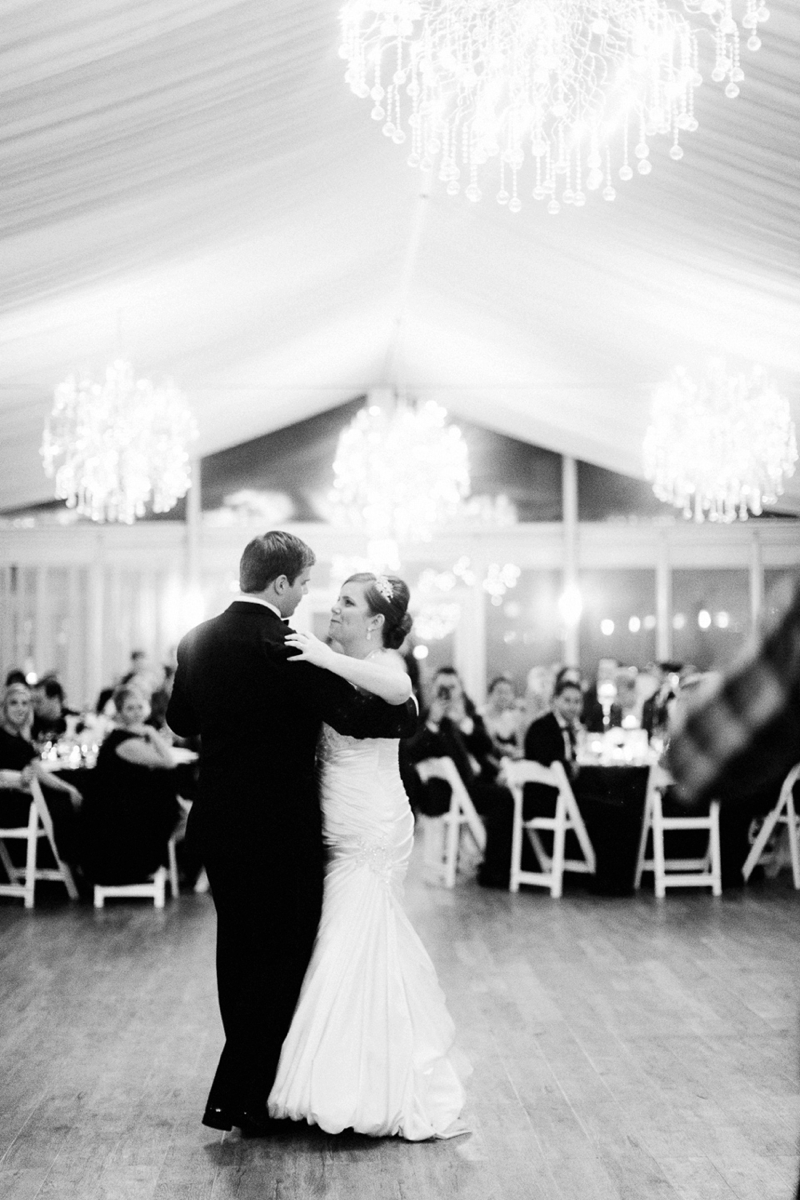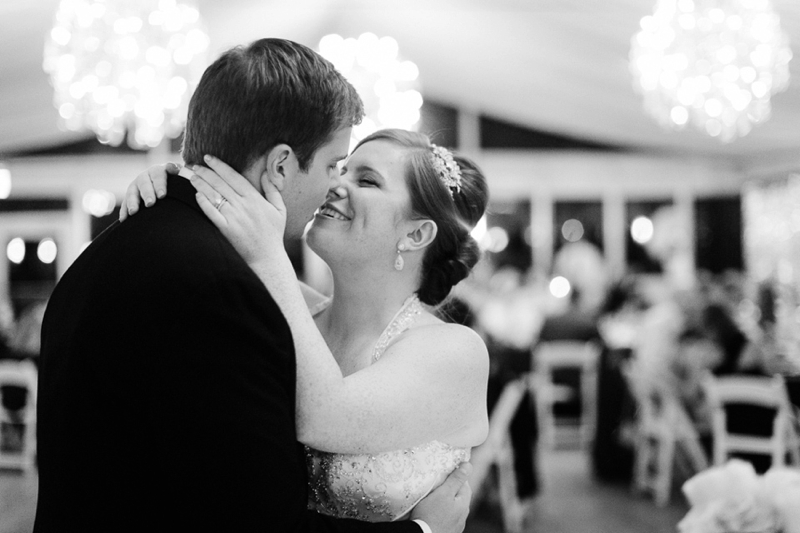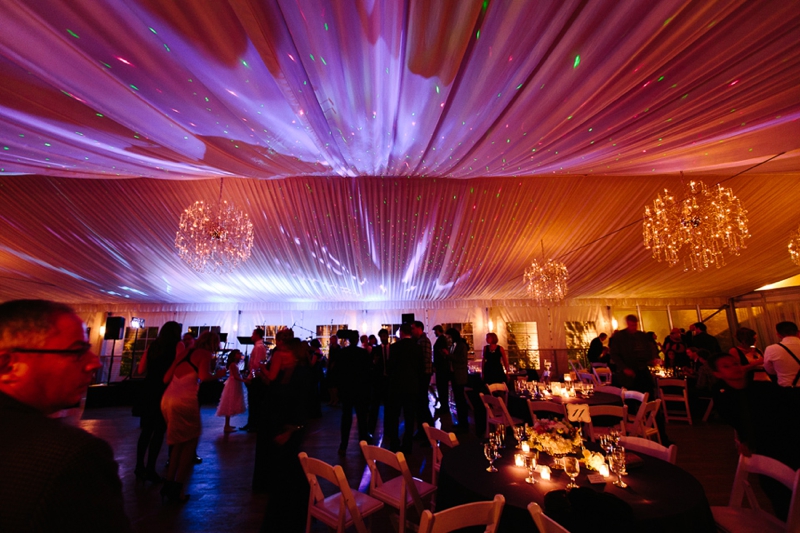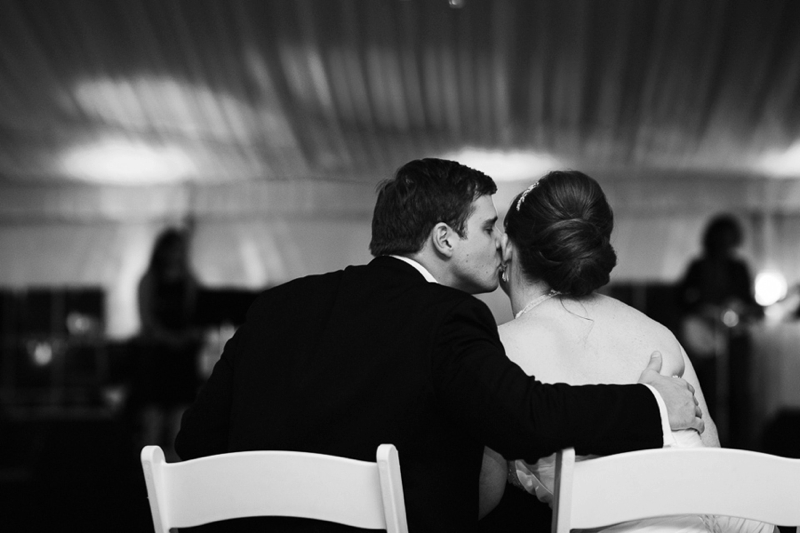 And the whole day captured on film…

Ashley & Geoff from Teddy Waffles
What is your best piece of advice for other brides?
So much – here's a short list:

– Live music made our wedding extra fun!

– Work with an amazing photographer so you feel less bad about not remembering every single moment. Thanks Justine!

– Book a videographer, for sure! We we're on the fence because of budget, but so glad we said yes. Photos are amazing keepsakes, but to see yourself actually in the moment is priceless! Plus such a cool shareable thing to send to those who couldn't come.

– Don't sweat decisions: I booked the second florist and videographer I spoke with. Picked the 5th dress I tried on my first day of wearing dress. Looked at just about 3 venues seriously. I don't think doing exhaustive research means you will have a better wedding, it just means you will be exhausted. I think your gut always knows best!

– Wedding planner: I was kind of devastated when I realized how expensive they were and didn't hire one, but it really isn't as hard or as stressful as people make it out to be. I enjoyed it really!
Vendors who made it all happen…
Photographer:  Justine Bursoni Photography // Floral Designer: Stemline Creative // Linens and Coverings: BBJ Linen // Cake Designer: Bittersweet Bakery // Photo Booth Equipment: Break Free Booth // Invitation Designer: Carlson Craft Products // Reception Venue: Galleria Marchetti // Tuxedo and Mens Attire: Ike Behar // Band: King Mixer // DJ: Platnium Occassion // Dress Store: Reddington Bridal // Hair Stylist: Salon Buzz // Makeup Artist: Stella Mikhail // Cinema and Video: Teddy Waffles Video Production // Transportation: Trolley // Invitation Designer: Wedding Paper Divas // Dress Designer: Brides by Demetrios //Dress Designer: David Tutera // Ring Designer: Ethan Lord // Jewelry: Ethan Lord Jewelers // Shoes: Benjamin Adams London // Bridesmaid Store:Bill Levkoff
The following two tabs change content below.
Lauren Grove is the editor and owner of Every Last Detail. A clueless bride-turned-wedding planner, Lauren uses her experiences and knowledge to educate and inspire brides all over the world.