We cannot send you off into the weekend without offering up our own Halloween fix! Jenn and Anthony had never planned on having a Halloween wedding, but when Casa Feliz offered the date as one of the only remaining Fridays available in 2014, the duo knew in an instant they had found their wedding date and inspiration for their design plan.
Jenn notes she did not want to welcome friends and family to a "Halloween" wedding. Instead, the two wanted their wedding to be a classic day that happened to fall on the holiday – spooky details excluded. Flower girls walked down the aisle carrying copper pumpkin baskets, guests visited a "pumpkin patch" to find their escort cards, Jenn and her dad surprised everyone with a surprise dance to "Thriller", and a candy bar served as a unique favor and trick-or-treat station for everyone.
Today's DIY-infused wedding captured by V List Member Concept Photography is one for the books, and I can't wait for you to see all of the photos and read about Jenn's "HalloWedding" planning journey!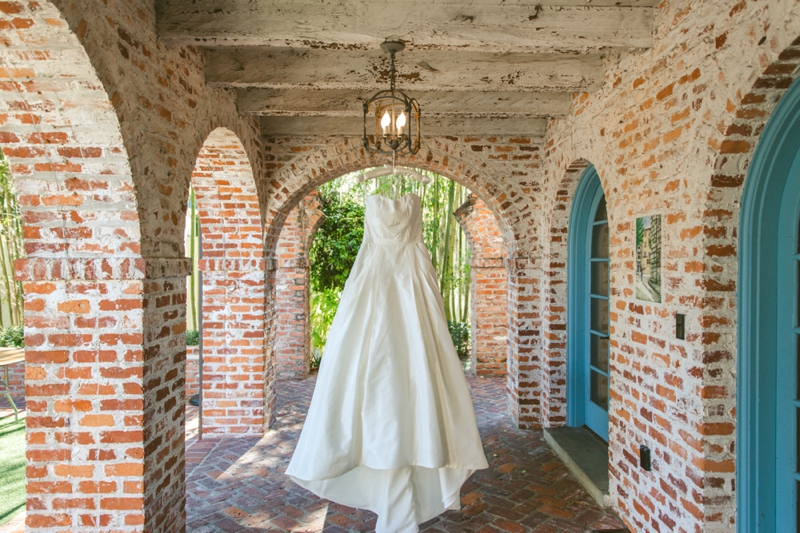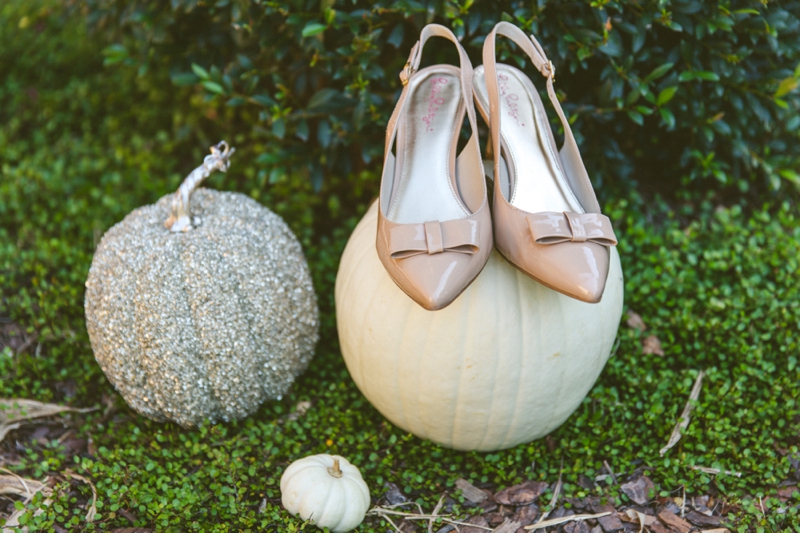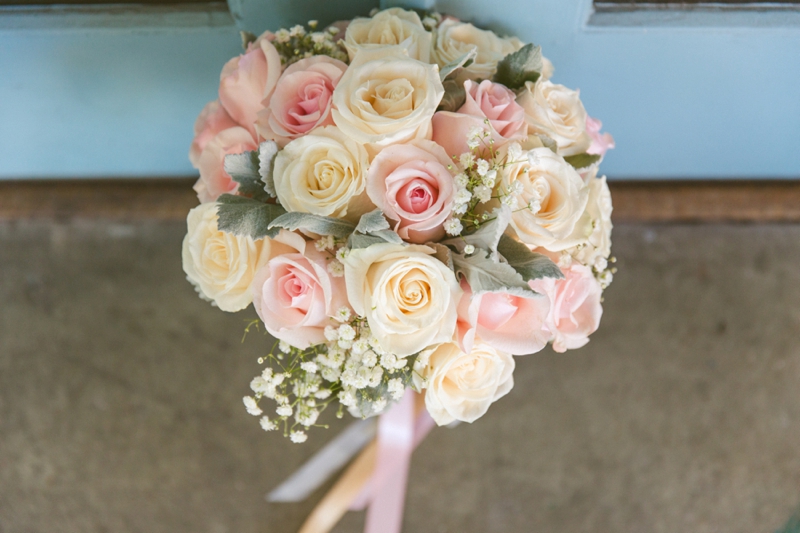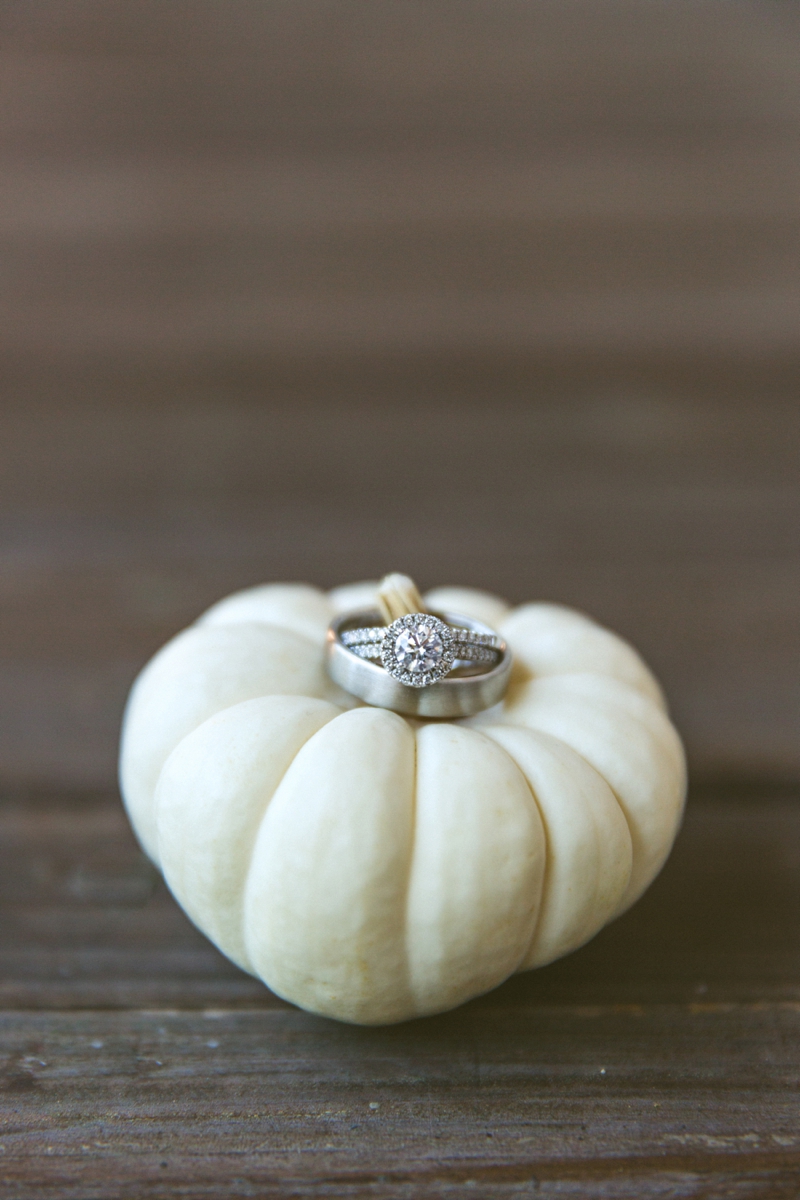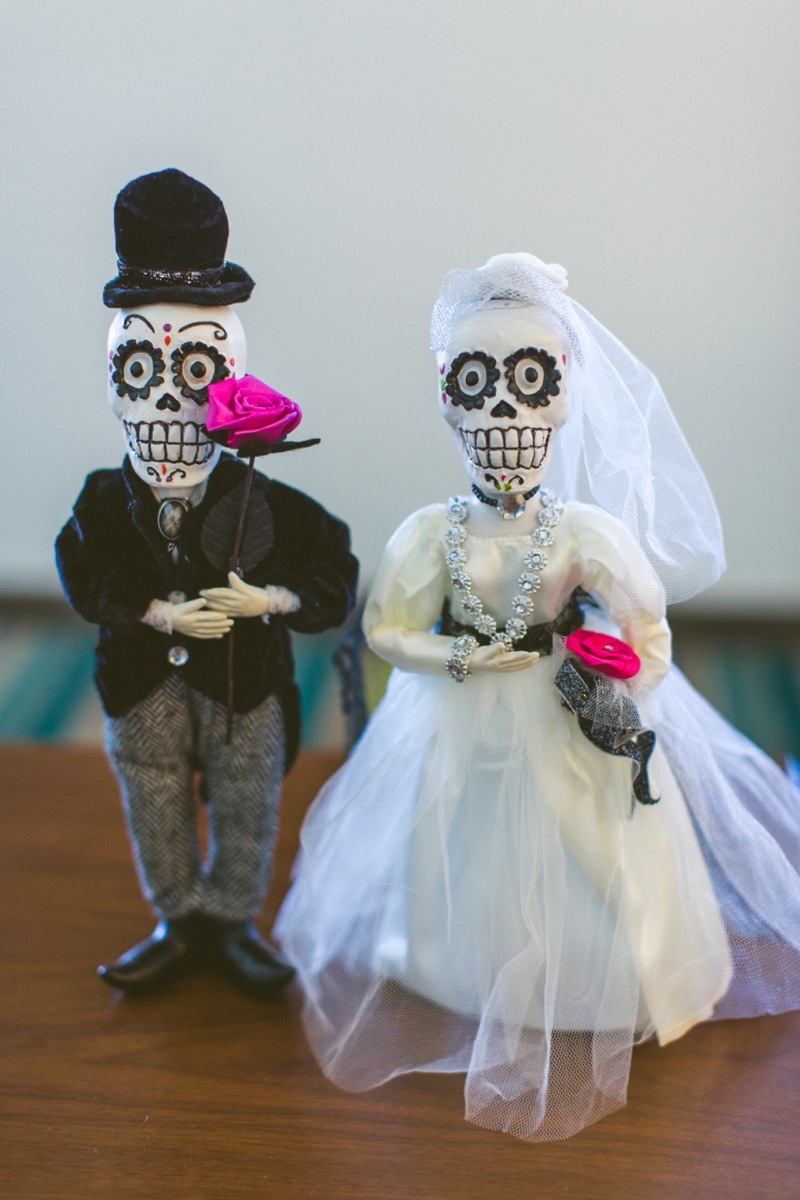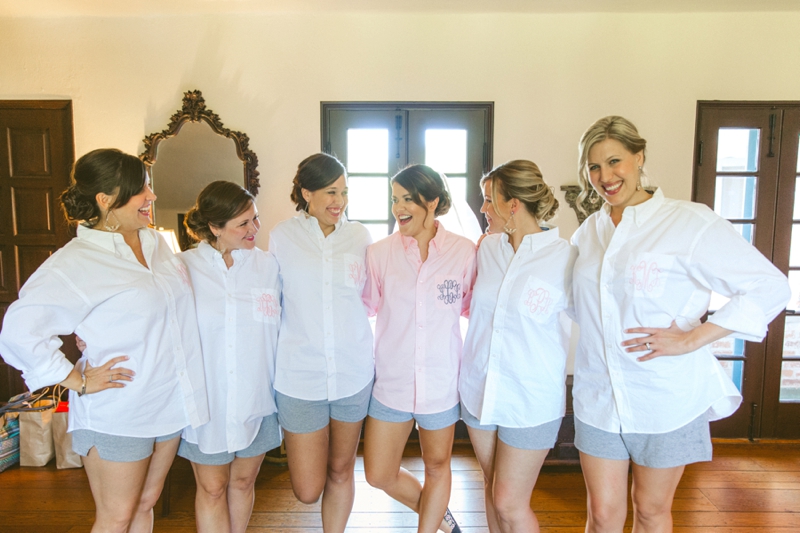 What (or who) helped you most in your planning process and/or on your wedding day?
I had a really clear direction and style for our wedding in my mind, but Pinterest and Etsy were great for additional ideas and tips. I bought quite a few special, personalized items from Etsy when I wasn't able to make items myself. For example, I ordered our beautiful ceremony and reception signs from Etsy after failing miserably at DIY chalk board signage. (It's harder than it looks!) I also thankfully received a lot of support, guidance and opinions from my family, friends, bridesmaids, Anthony's family, our pastor and my day-of coordinator, Bonnie from Mobella Events.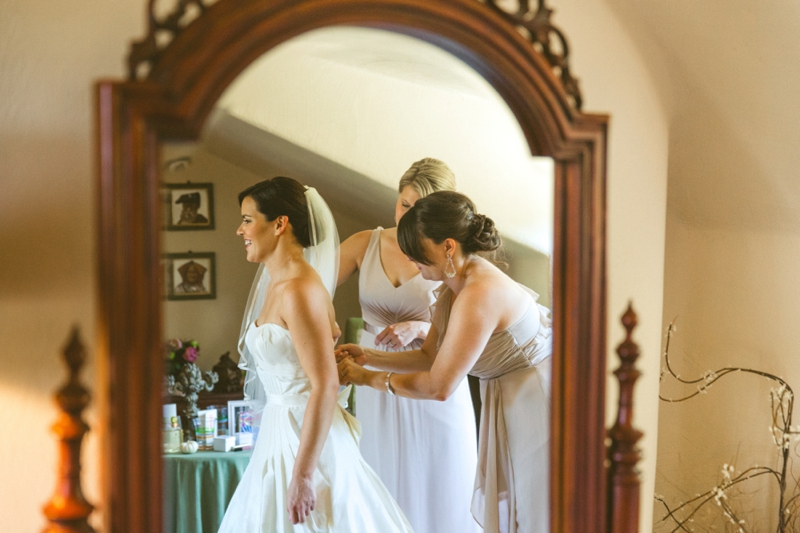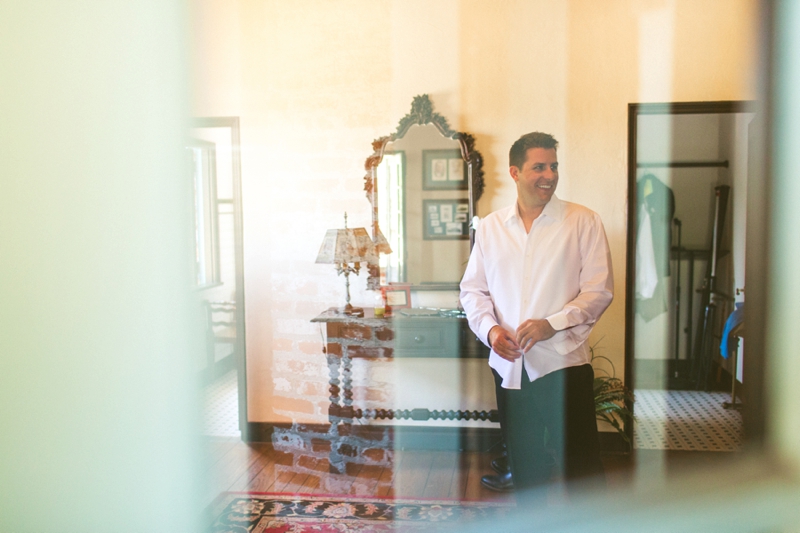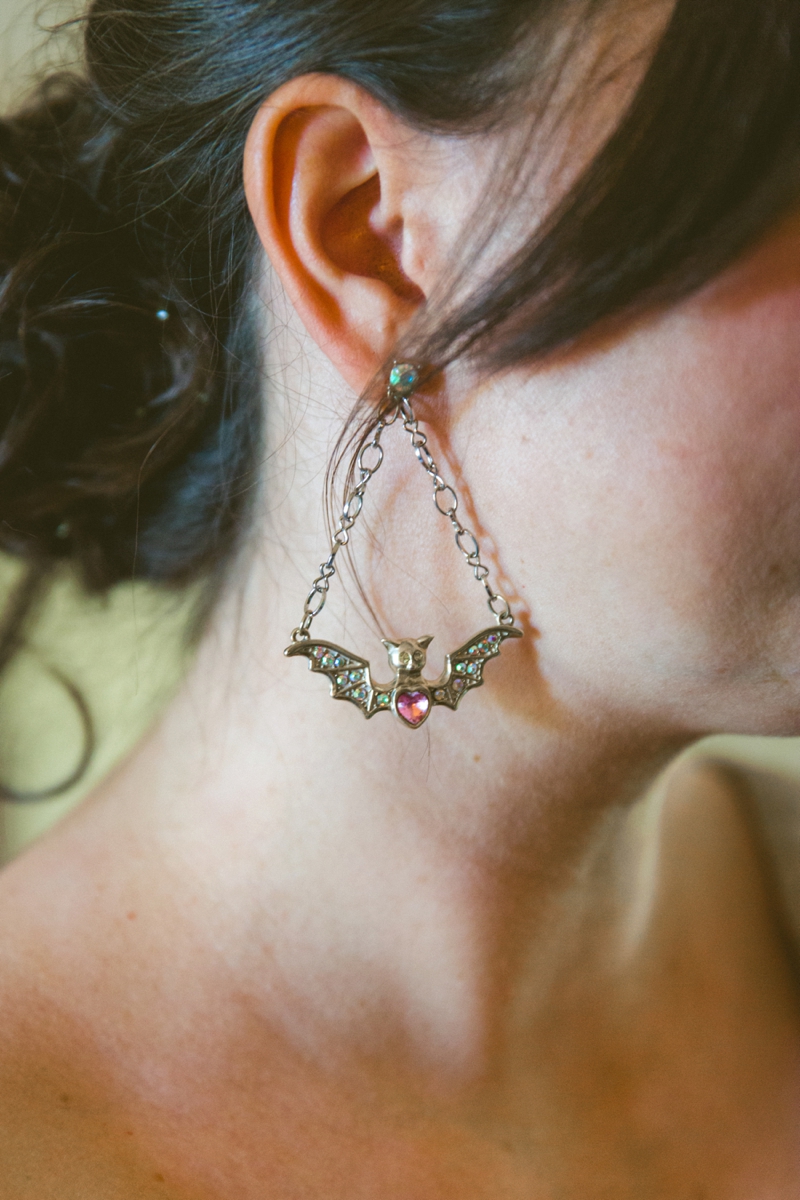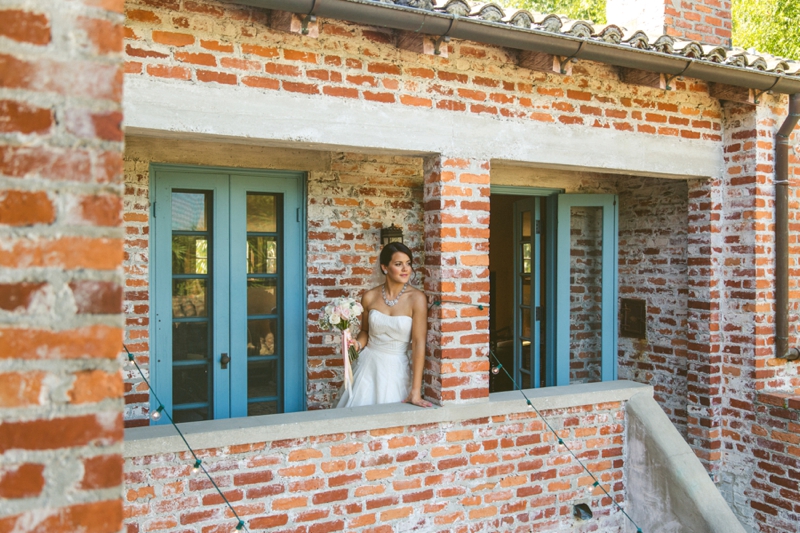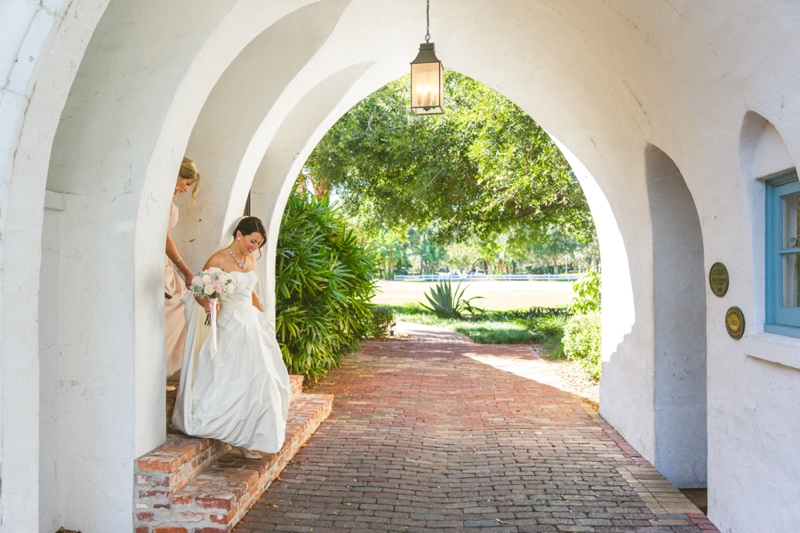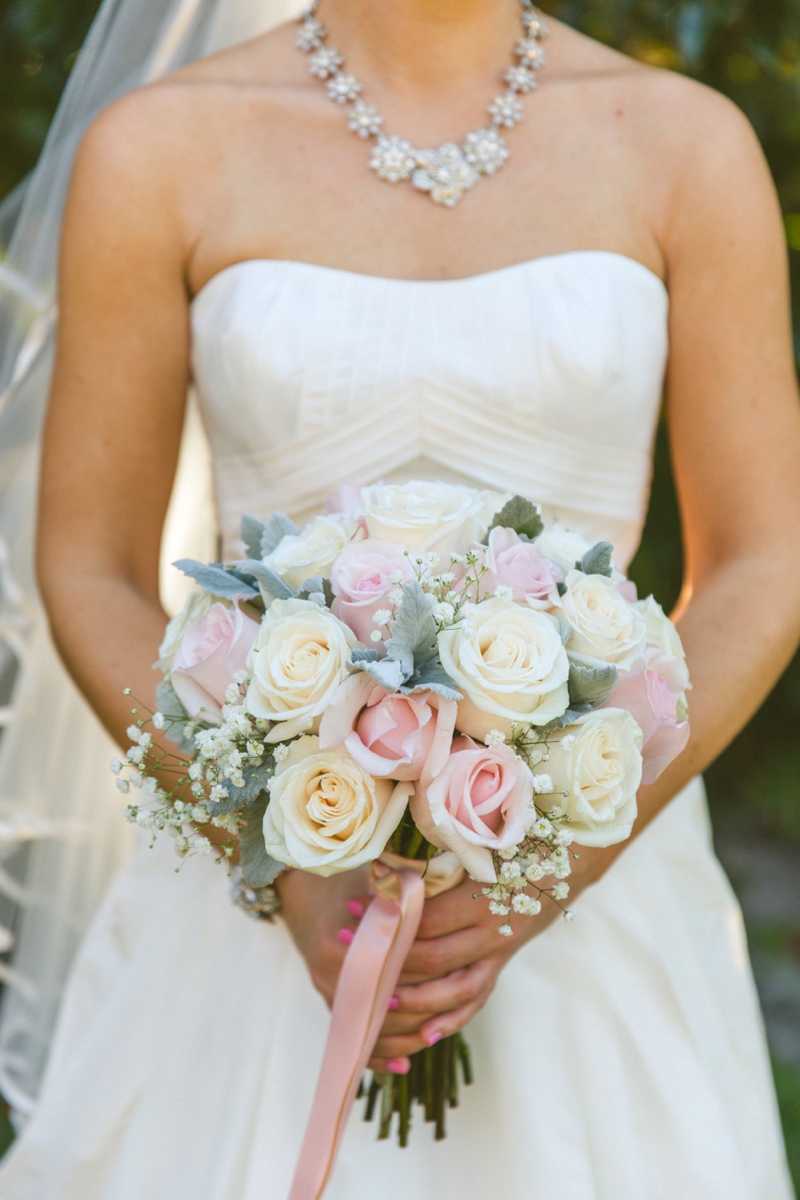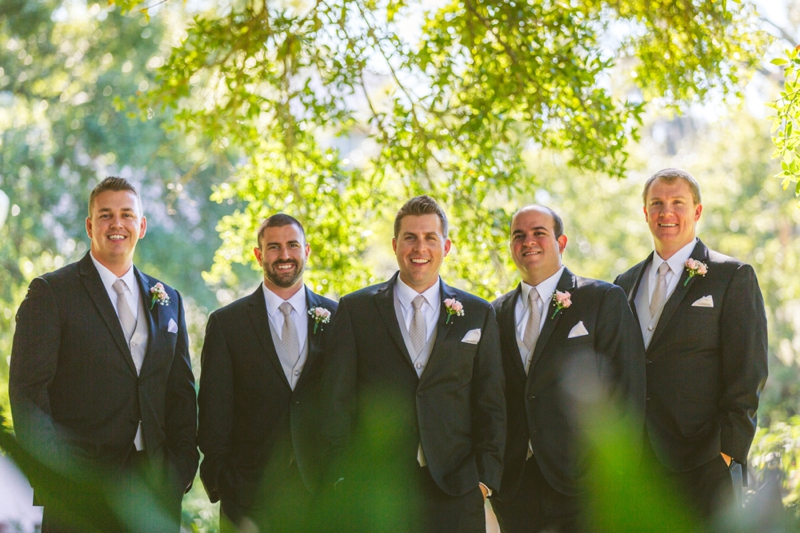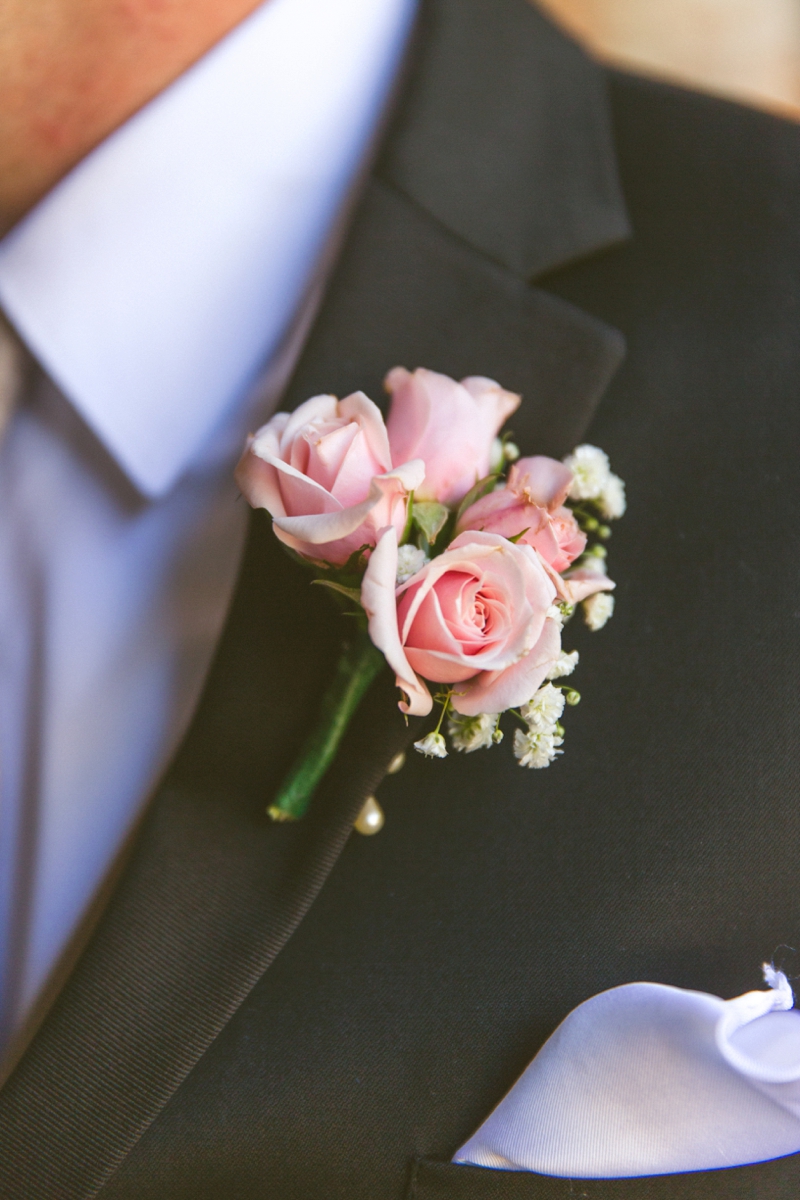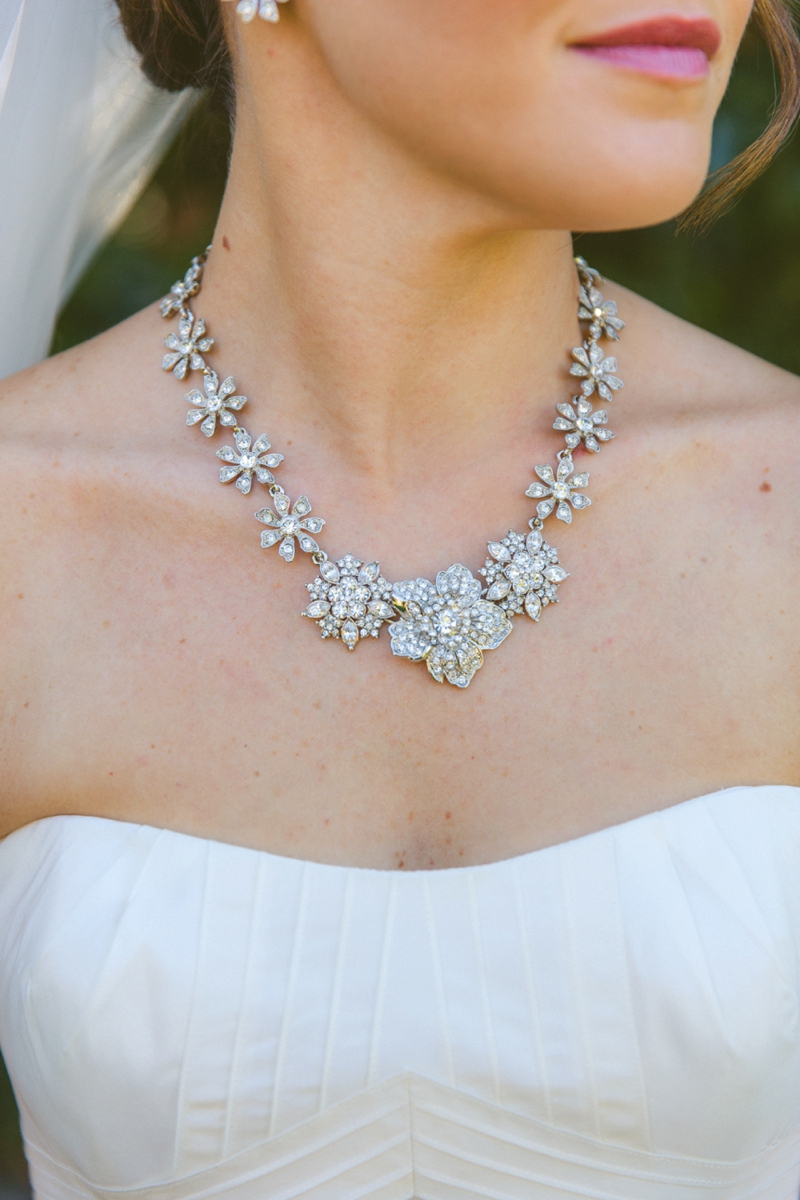 What was the most important thing to you when deciding who to work with for your wedding?
I wanted to be really hands-on and involved in the process. Wedding planning is SO special, exciting and is truly a once in a lifetime experience. I'm also very DIY and love being creative. So the most important thing to me was choosing people I felt I could collaborate with to bring my vision to life. I didn't want to just pay someone to do stuff for us or hope/wonder if I would love what they might come up with. I'm so grateful that each and every one of our vendors truly enhanced what we wanted to do and helped bring the day to life with us together. Partnership was key for me. 

We splurged on the venue – Casa Feliz, which included amazing food from Arthur's Catering. We also invested in wonderful photographers, Concept Photography. Otherwise, I did our own flowers through a wholesale vendor and hosted a Bagels, Bubbly, and Blooms get-together with my bridesmaids and Mom to assemble it all the day prior. I also designed and purchased all the centerpieces, secured over 200 white natural mini pumpkins, and created & printed all of our stationary. This really helped with costs and made sure it was all exactly what we wanted. The third splurge was Bonnie, our day-of coordinator from Mobella Events. After all that DIY and prep, I needed to hand it all off to an expert to make it all a reality on the day-of so I could relax and concentrate on you know, getting married! :)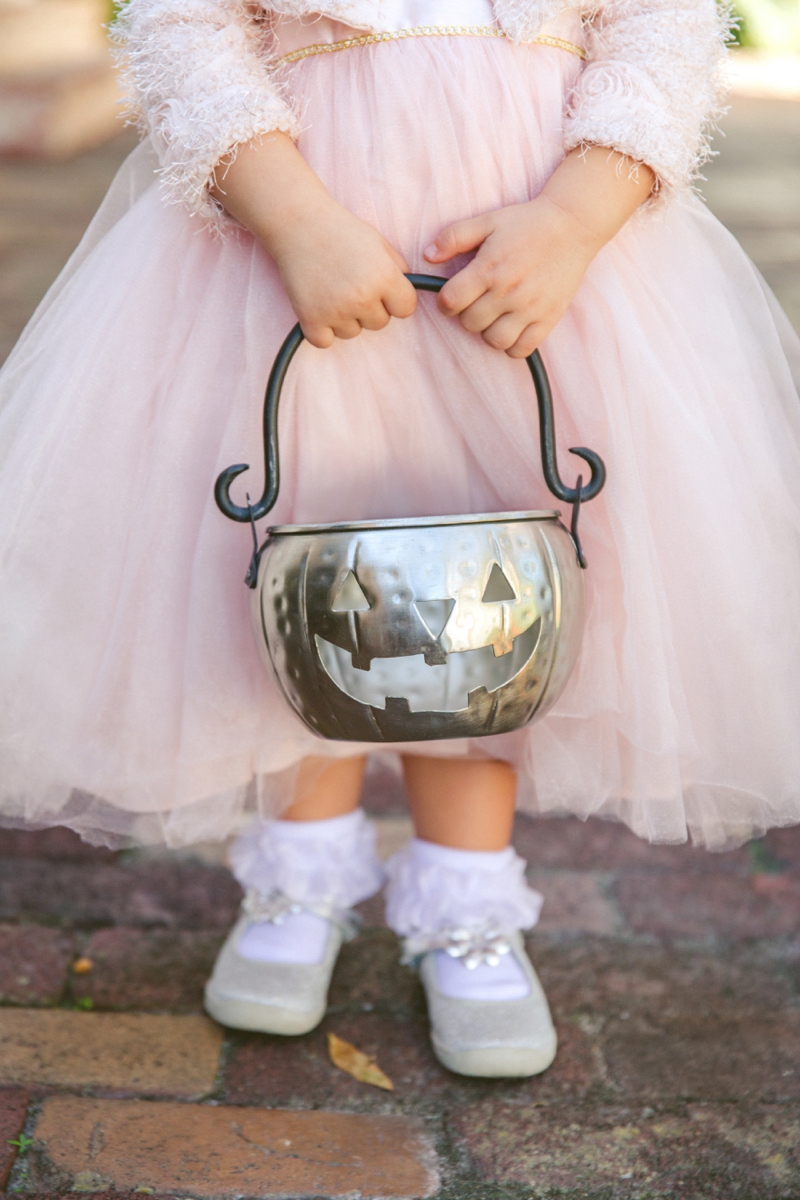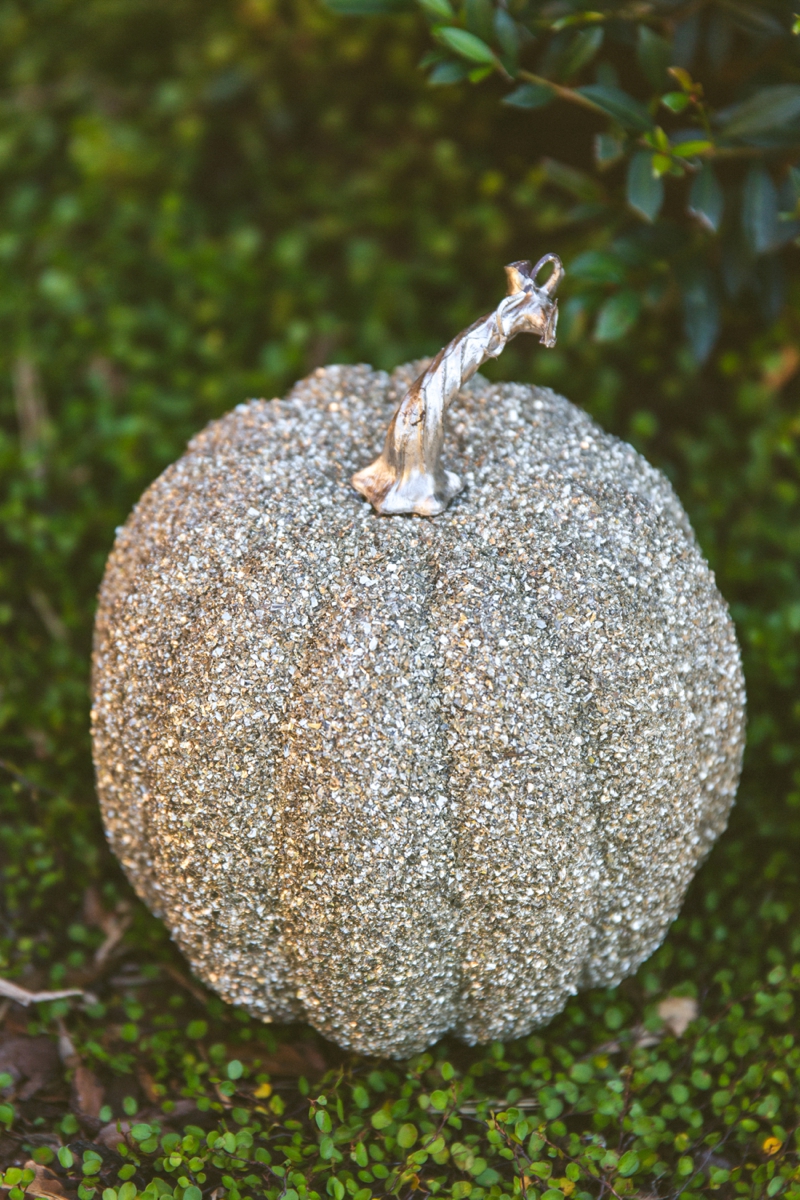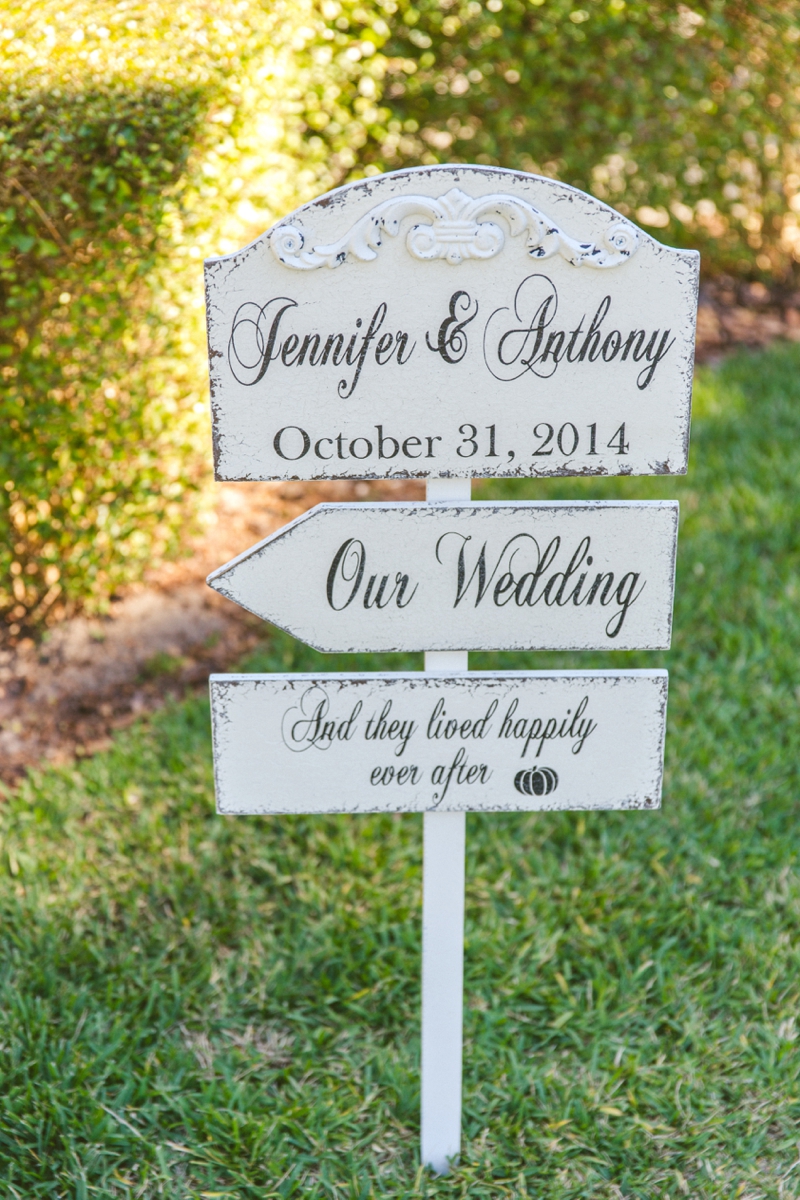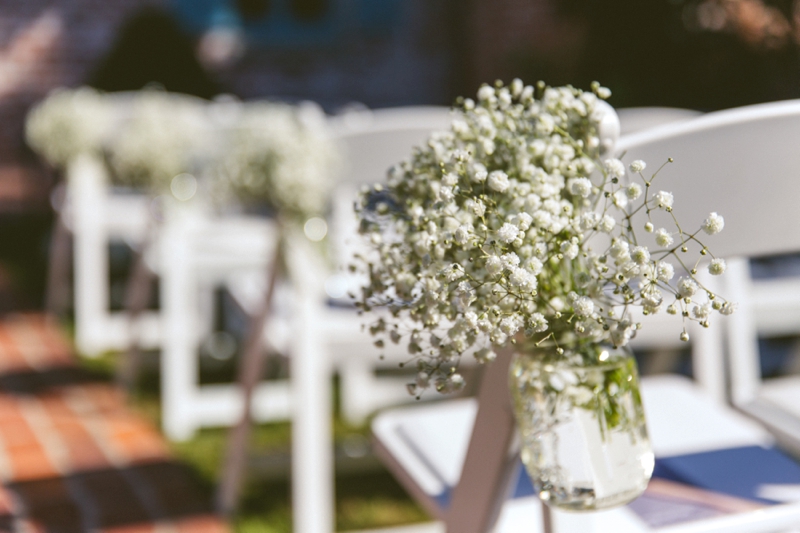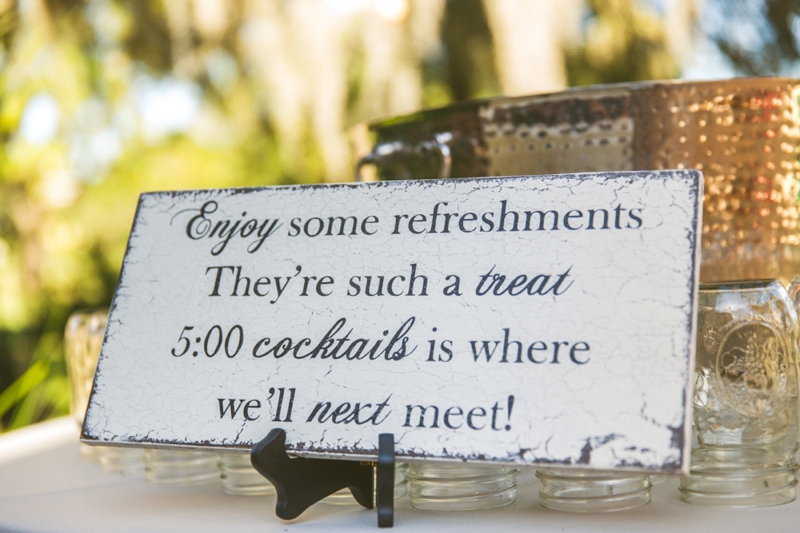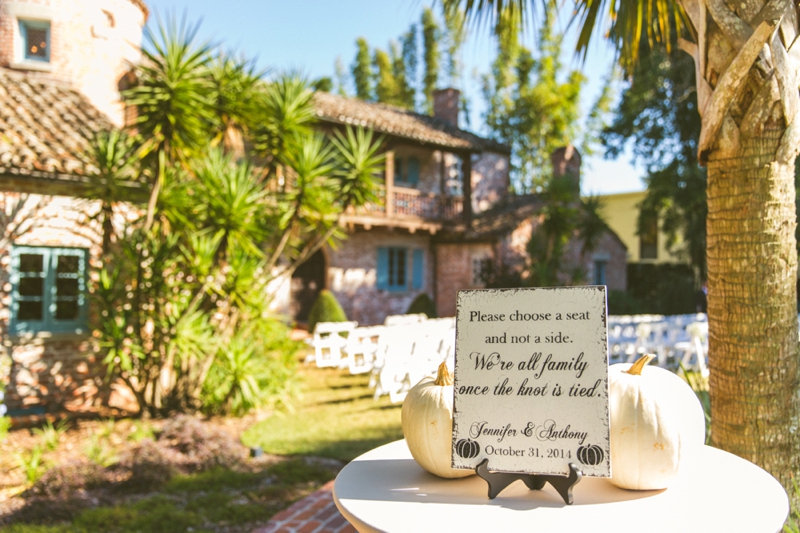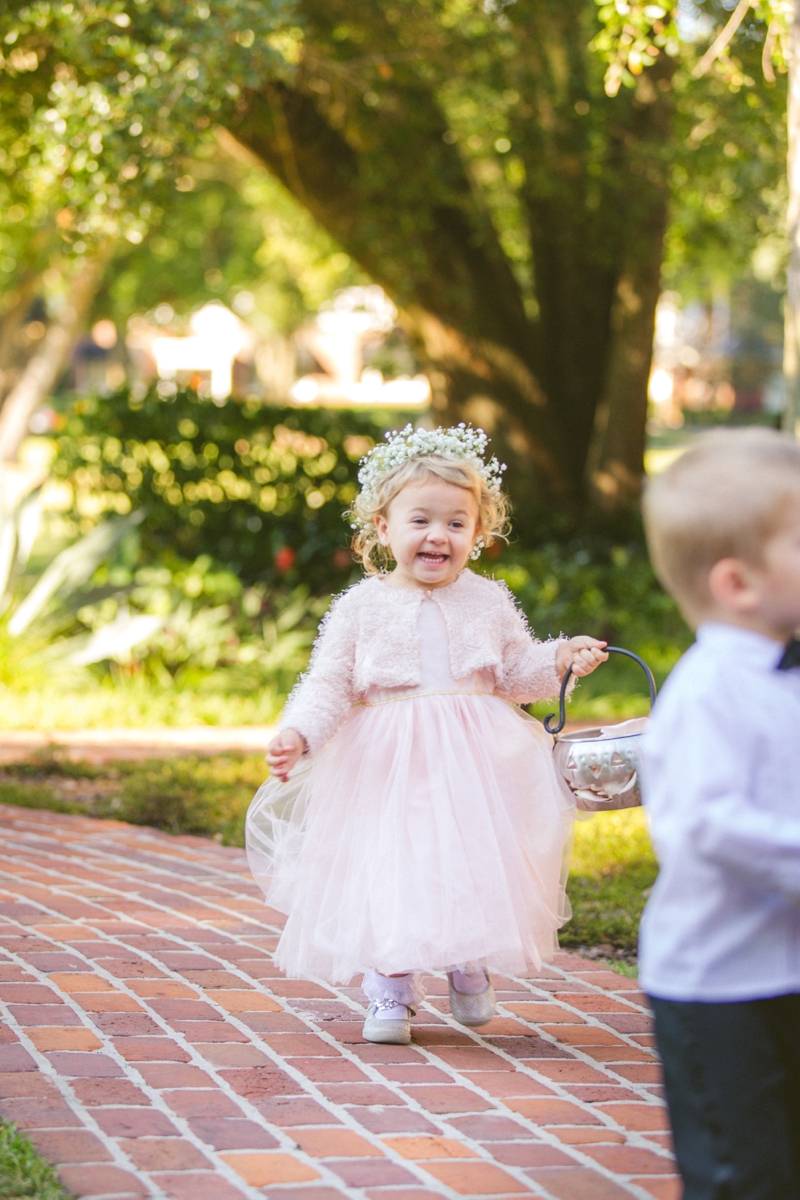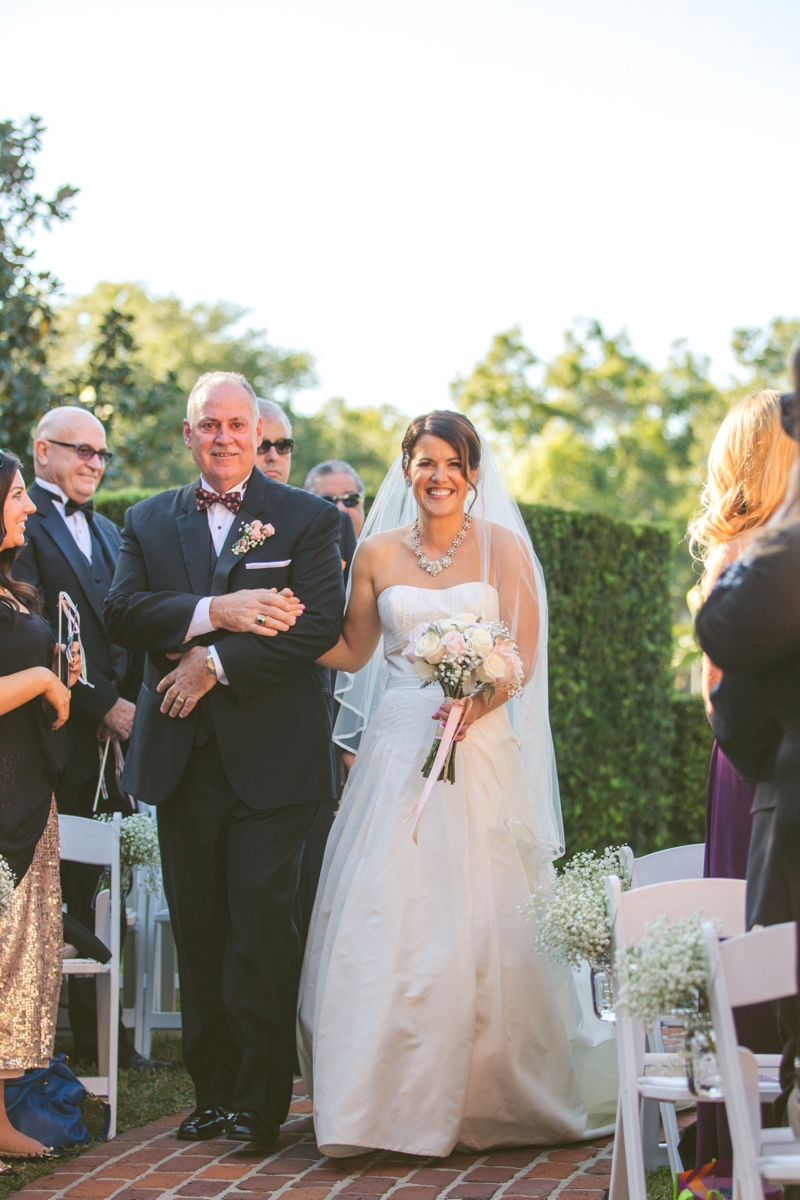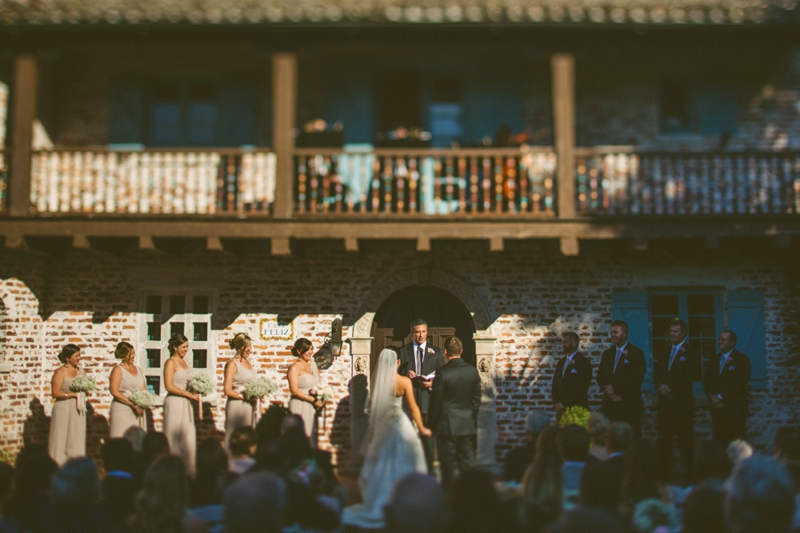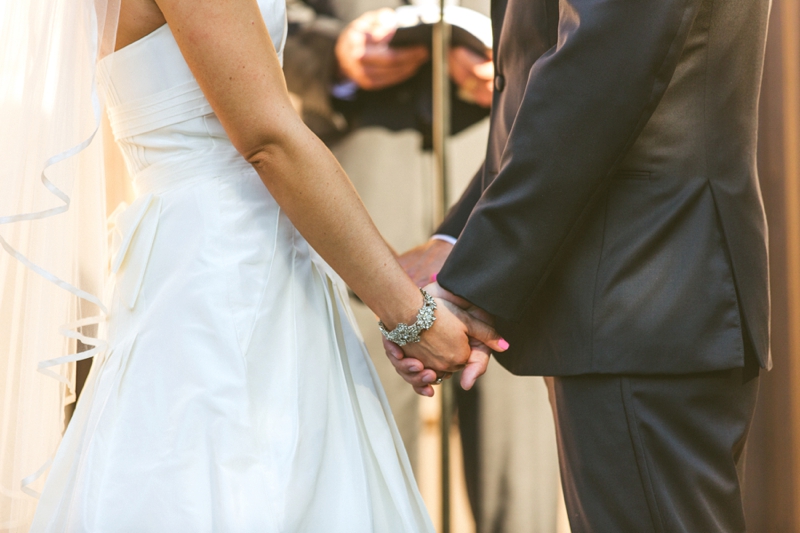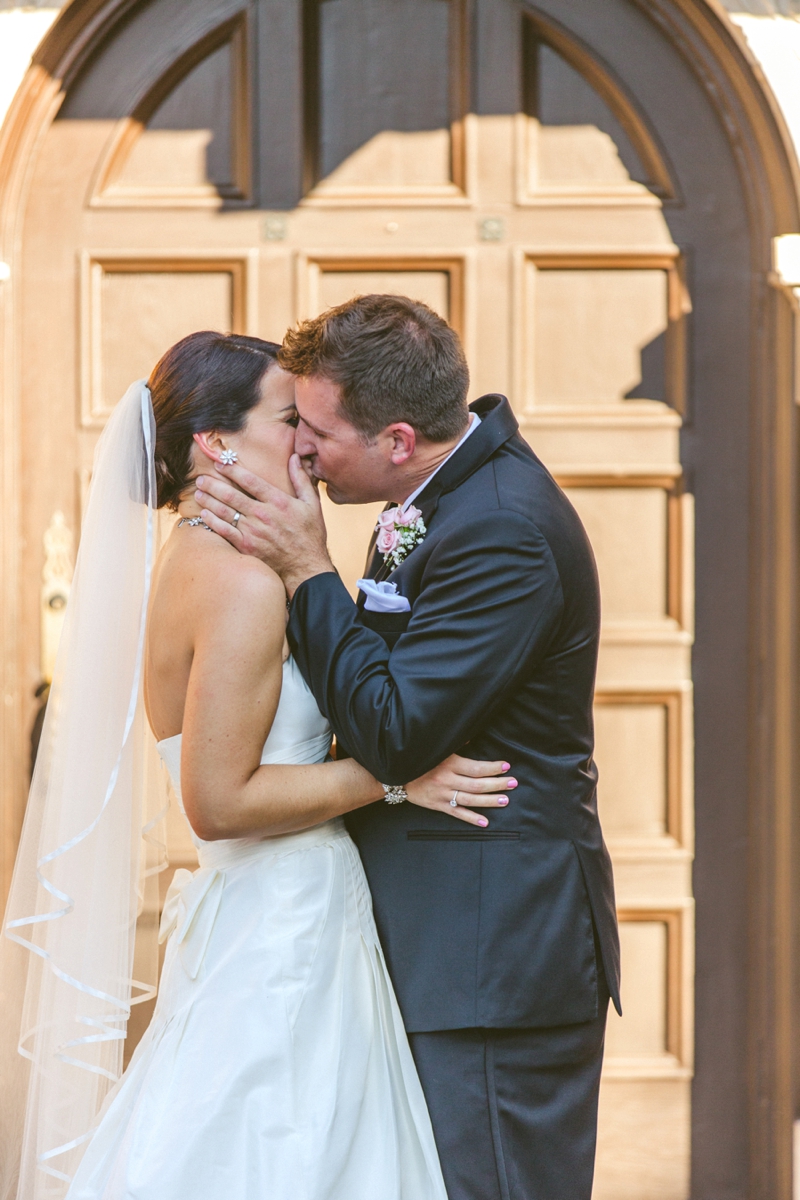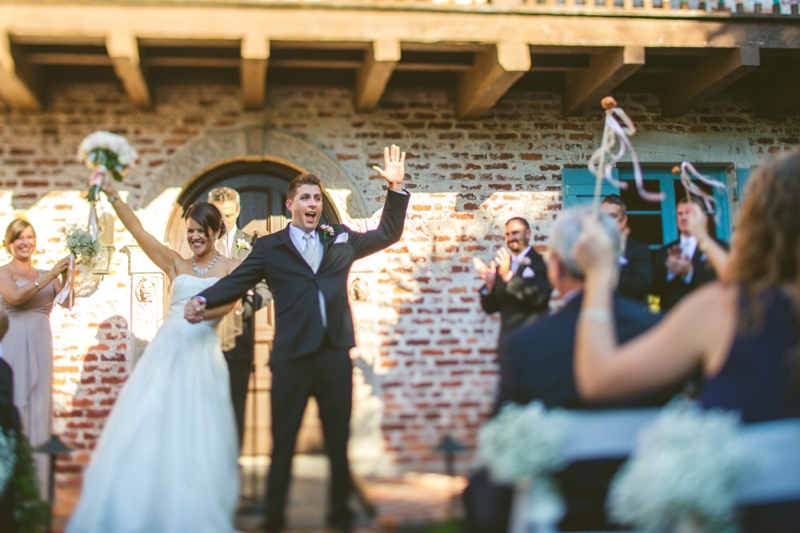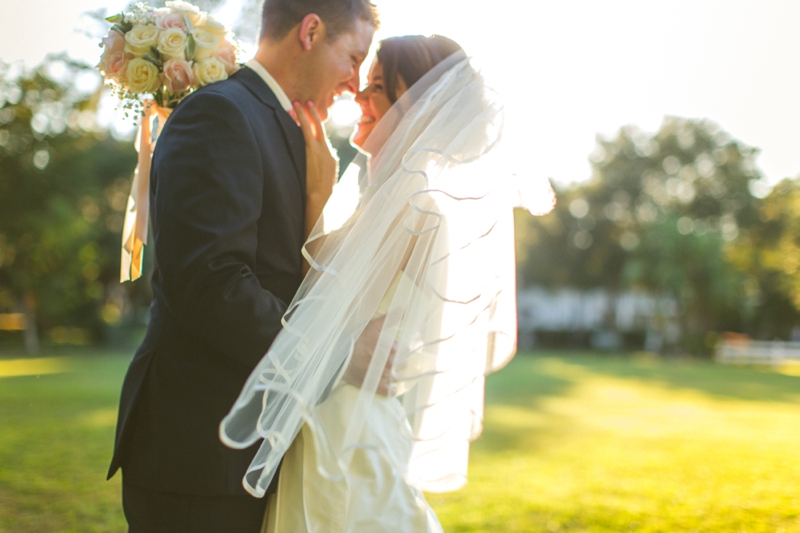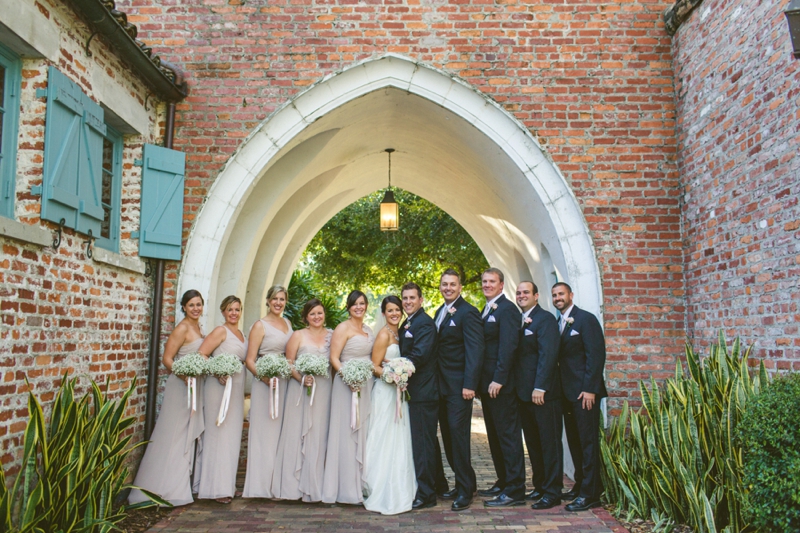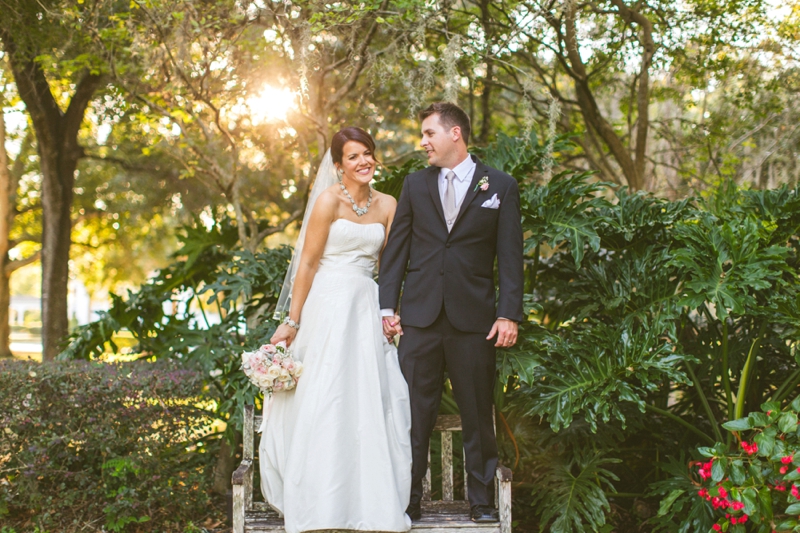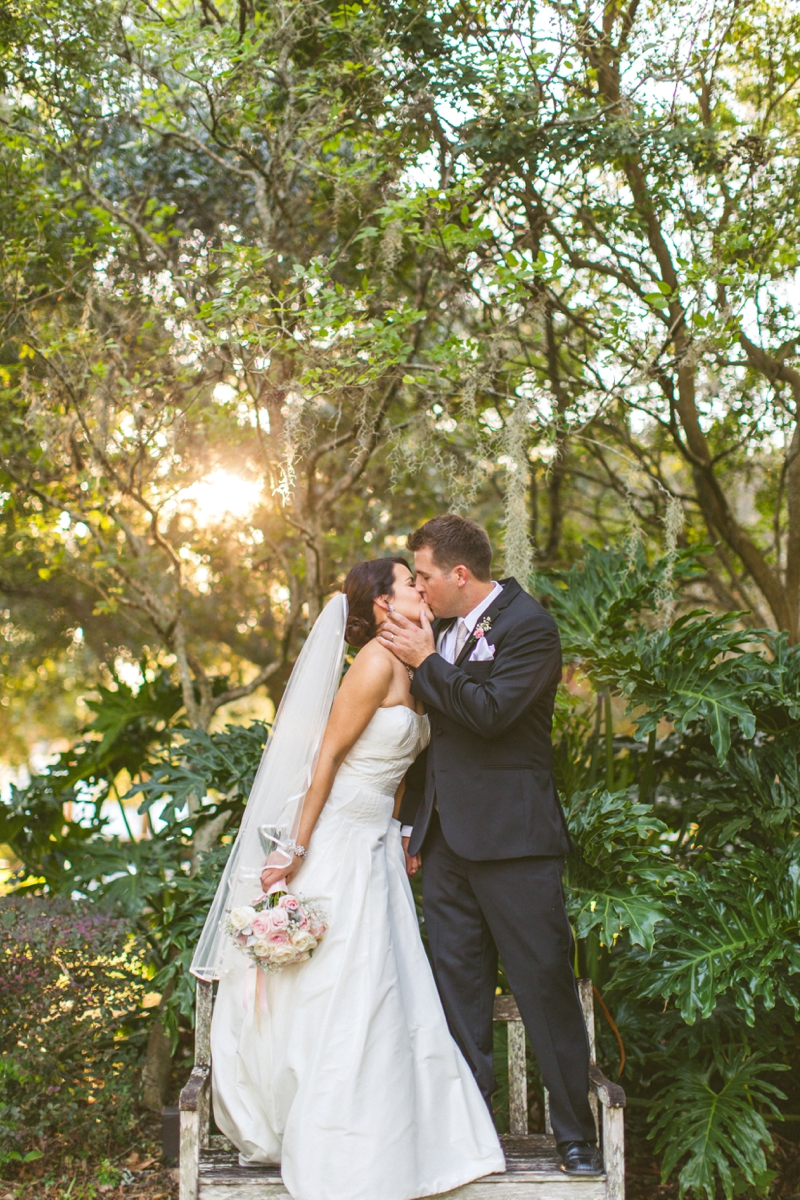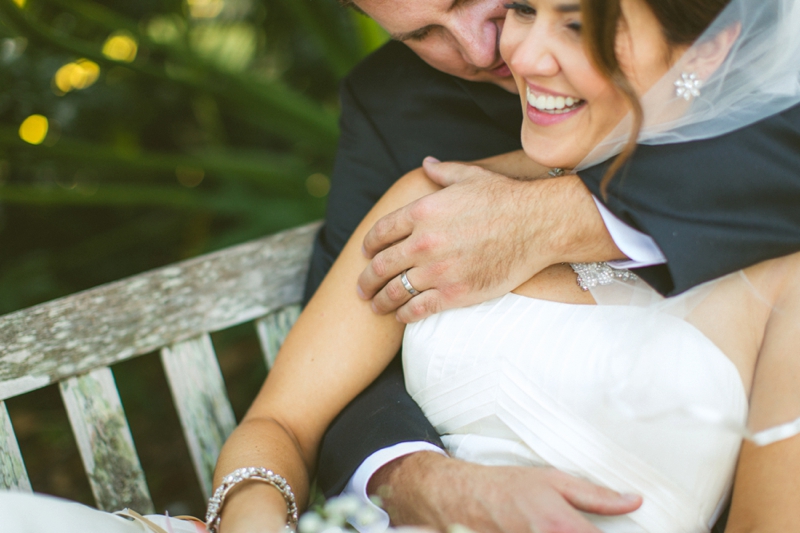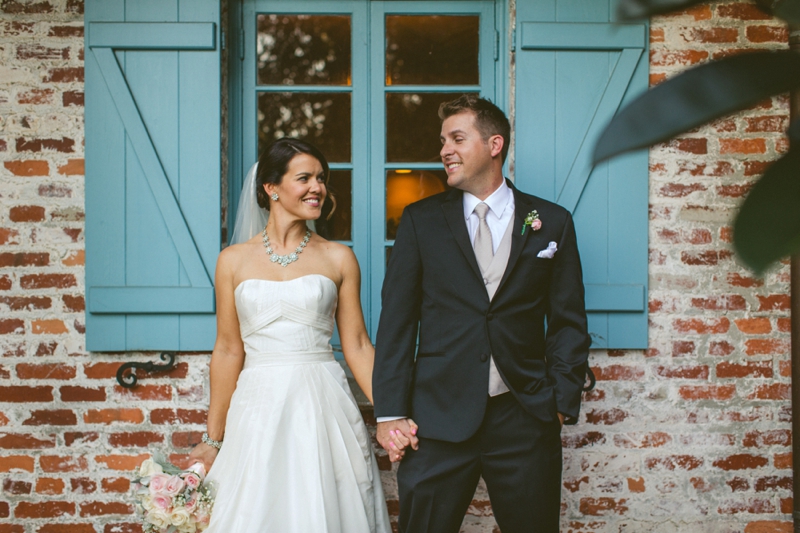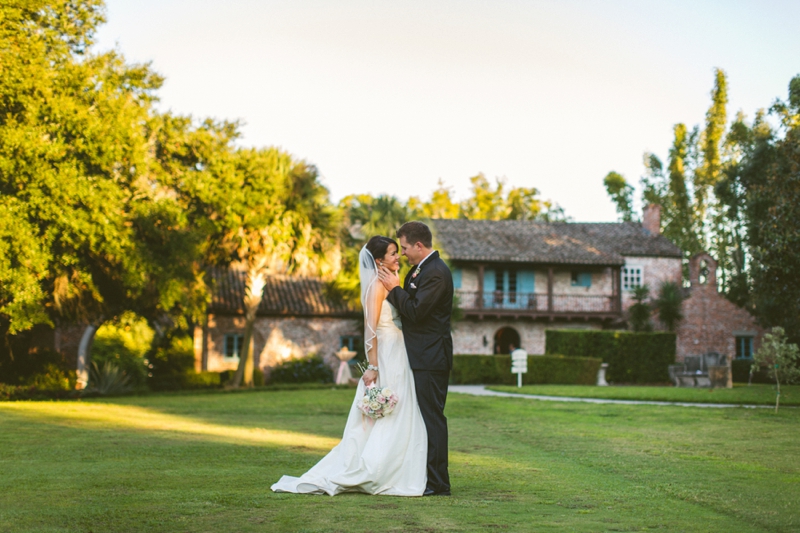 What was your inspiration for your wedding details and/or design?
Halloween! We didn't set out to have a Halloween wedding but our dream venue was booked for 1-2 years out and when they offered up Friday 10/31 I just knew we could make it classy and fun with touches of the holiday infused throughout. (It's one of my favorite holidays and I'm obsessed with pumpkins so that was a bonus too!) I wanted to balance the holiday factor with the bridal factor which took a lot of explorations and trial & error. My self-imposed rule was nothing orange or black or scary, to ensure it would be a "wedding on Halloween" versus a "Halloween wedding." We infused small details that nodded to Halloween without turning our nuptials into a spooky theme party. Hundreds of white natural pumpkins, pale pink and burlap accents, glittery silver pumpkins on candlesticks, silver fangs to hold the dinner placecards, a Nightmare Before Christmas cake topper on an otherwise traditional cake, silver pumpkin baskets and kitty shoes for the flower girls, a trick or treat candy bar for our favors, etc. My Dad and I even surprised everyone at the reception with a Daddy/Daughter dance to Thriller. We weaved the spirit of the day into the festivities without it getting overwhelming.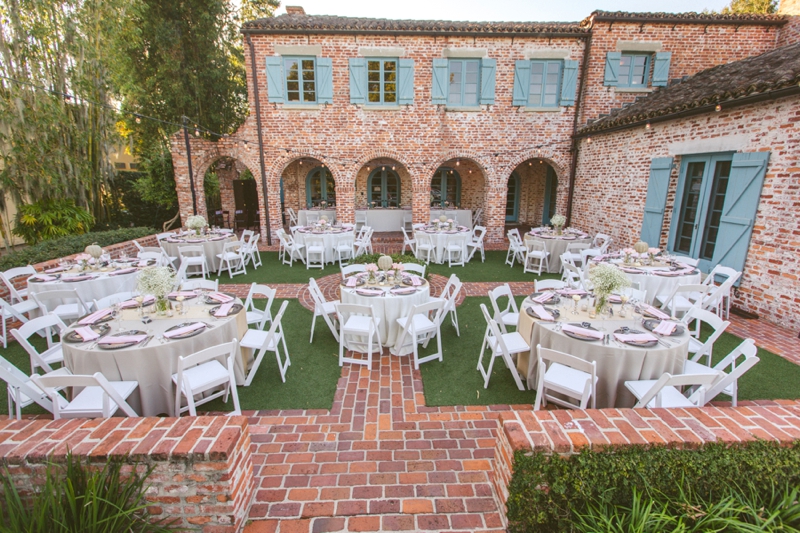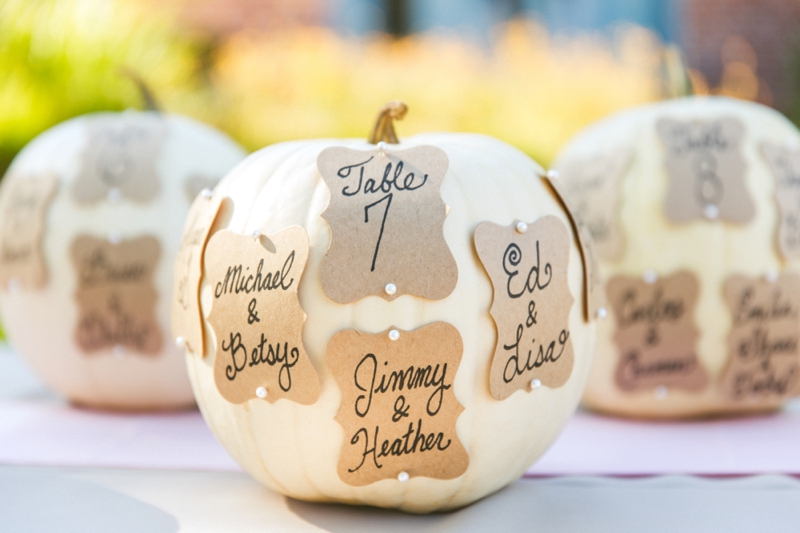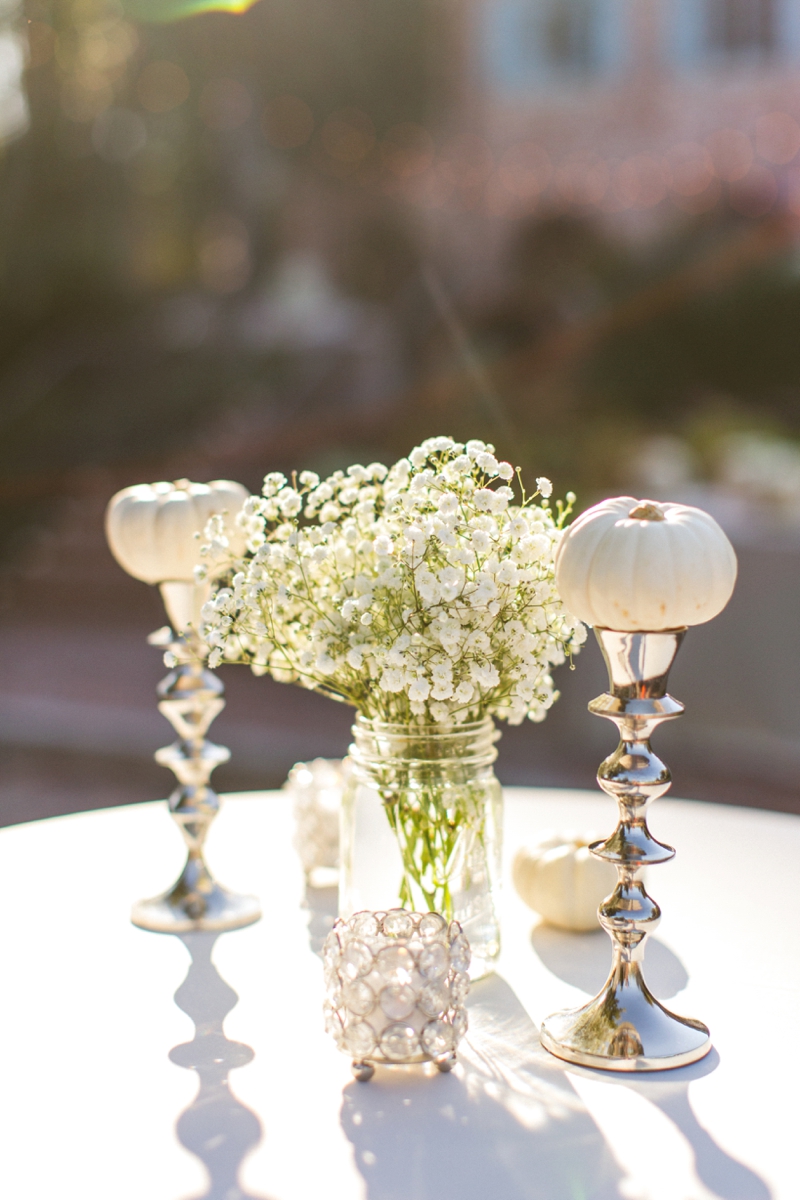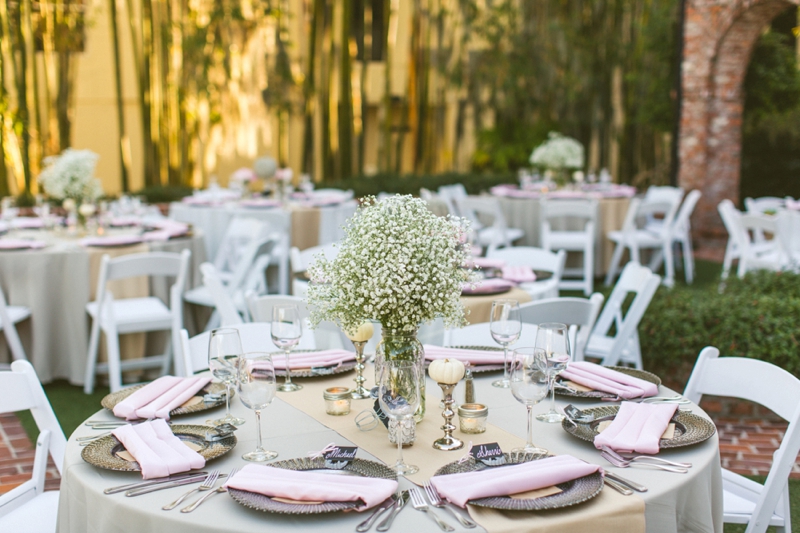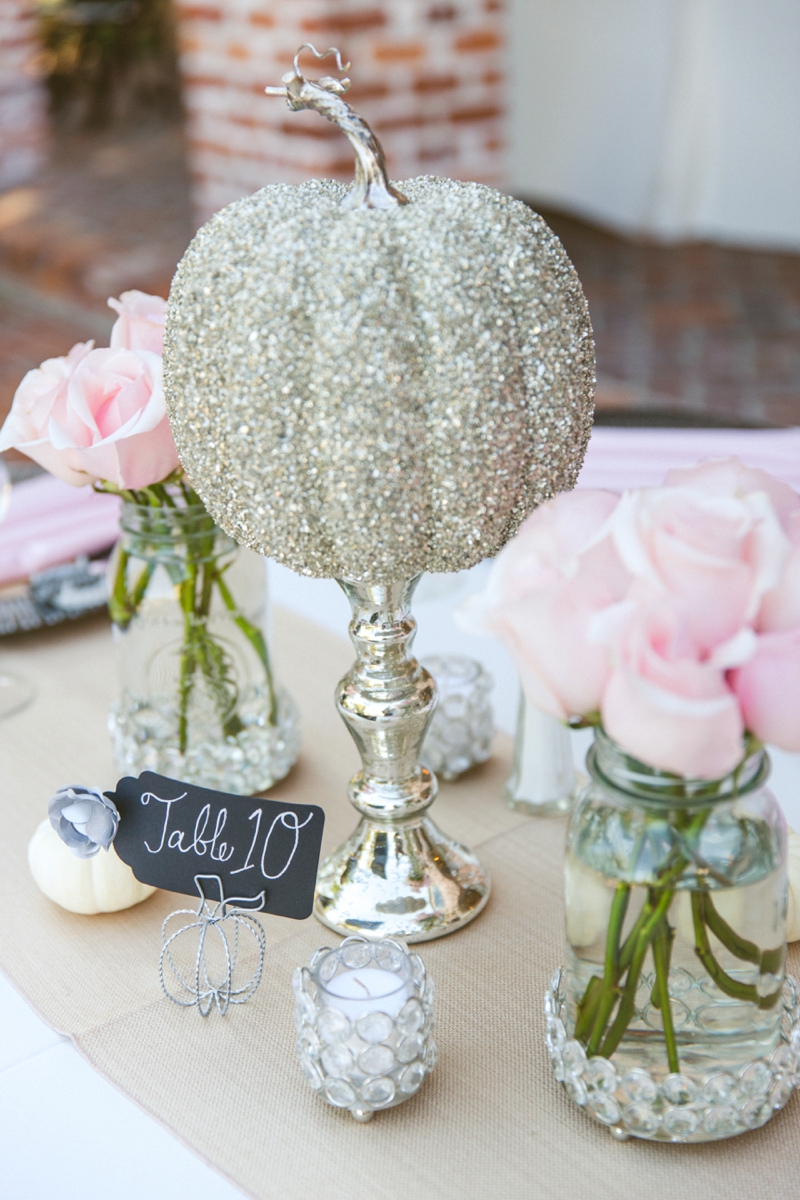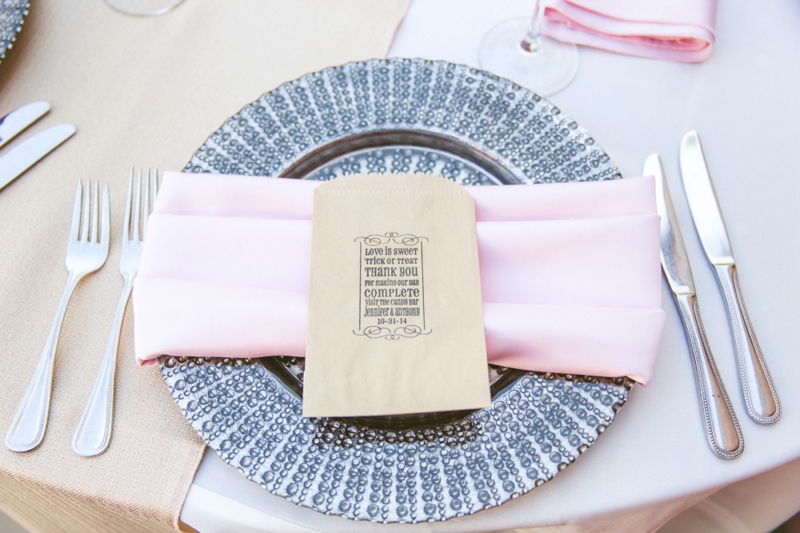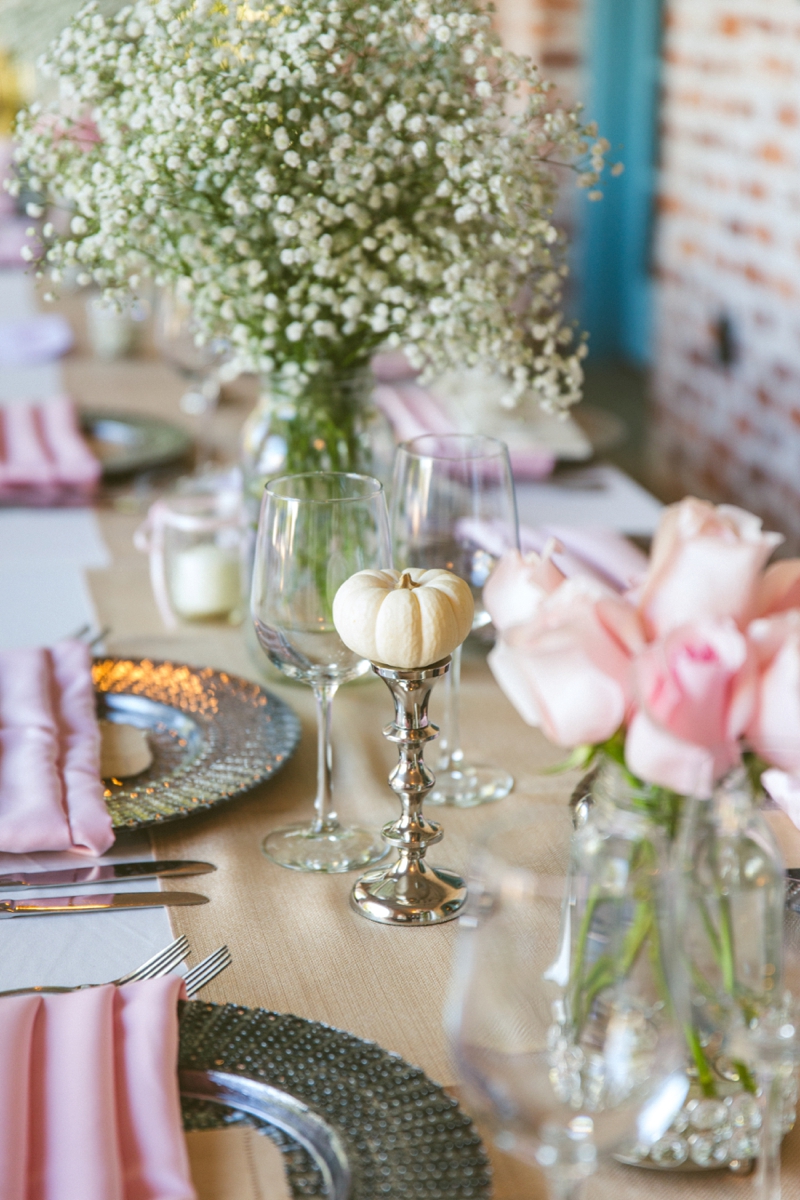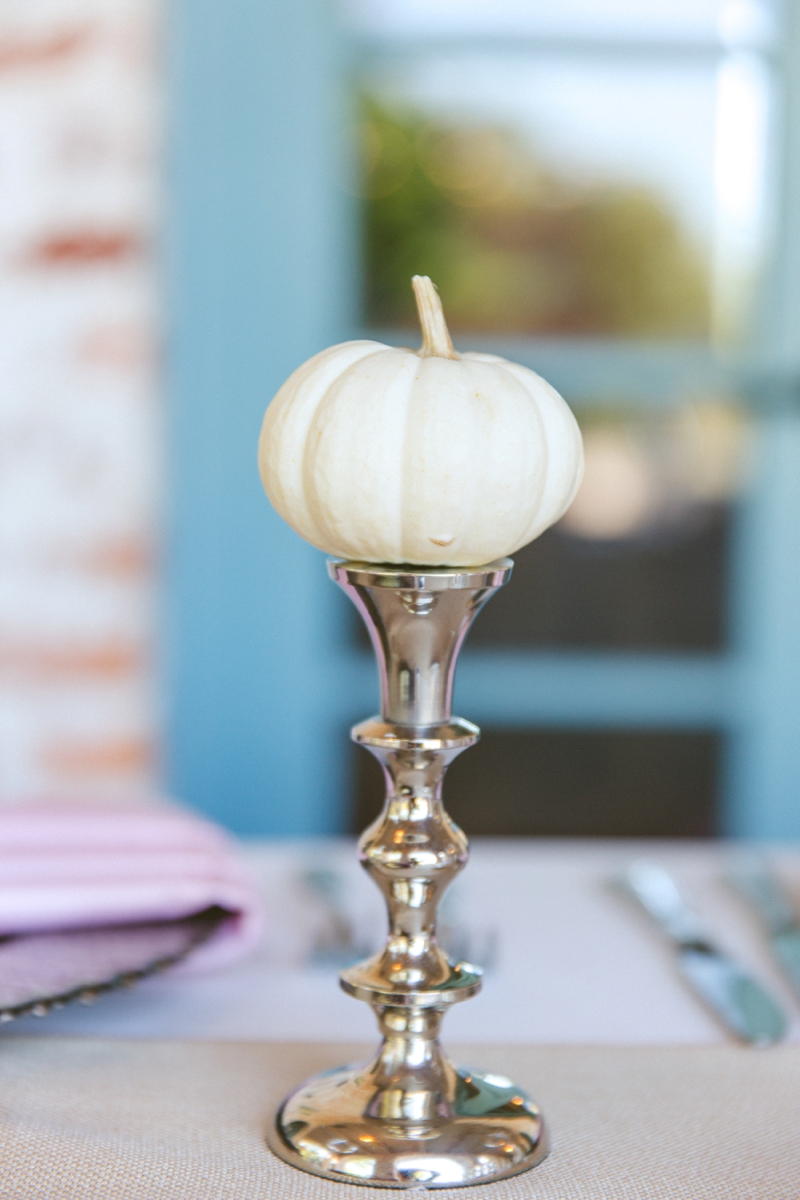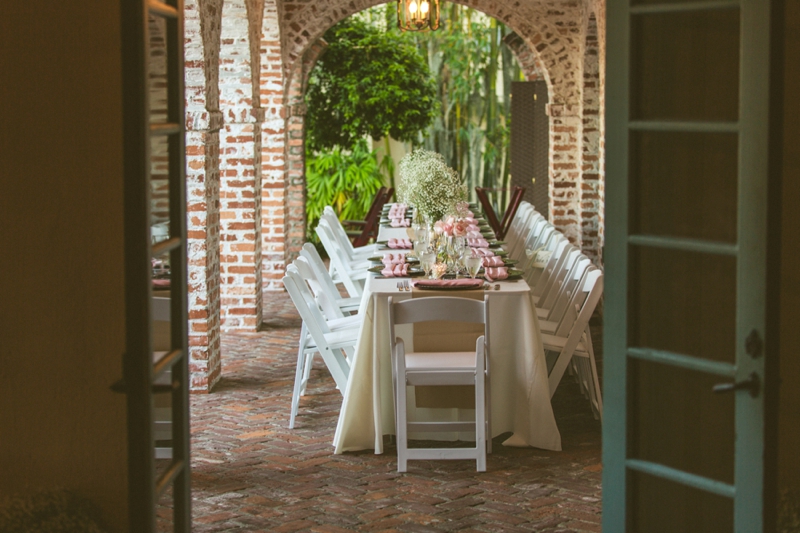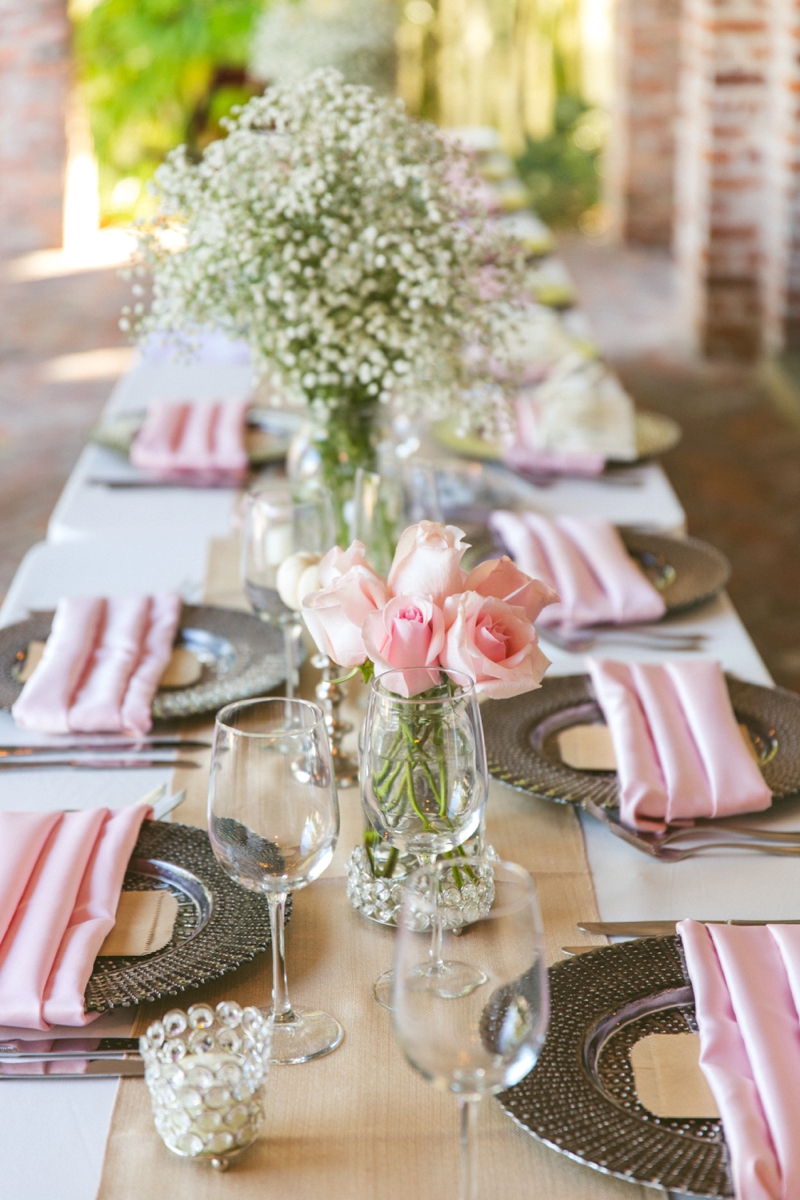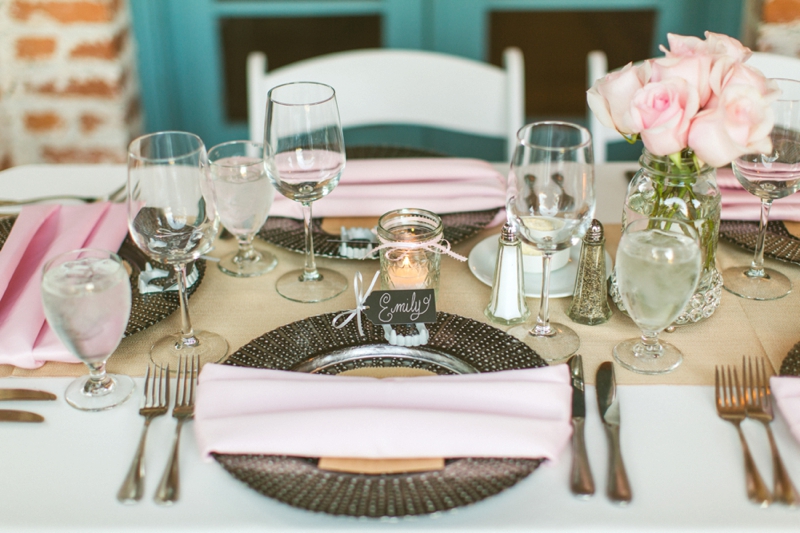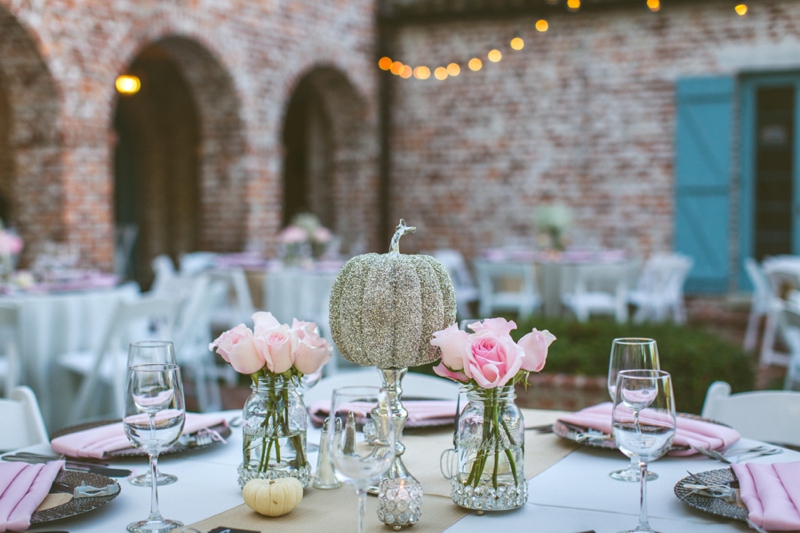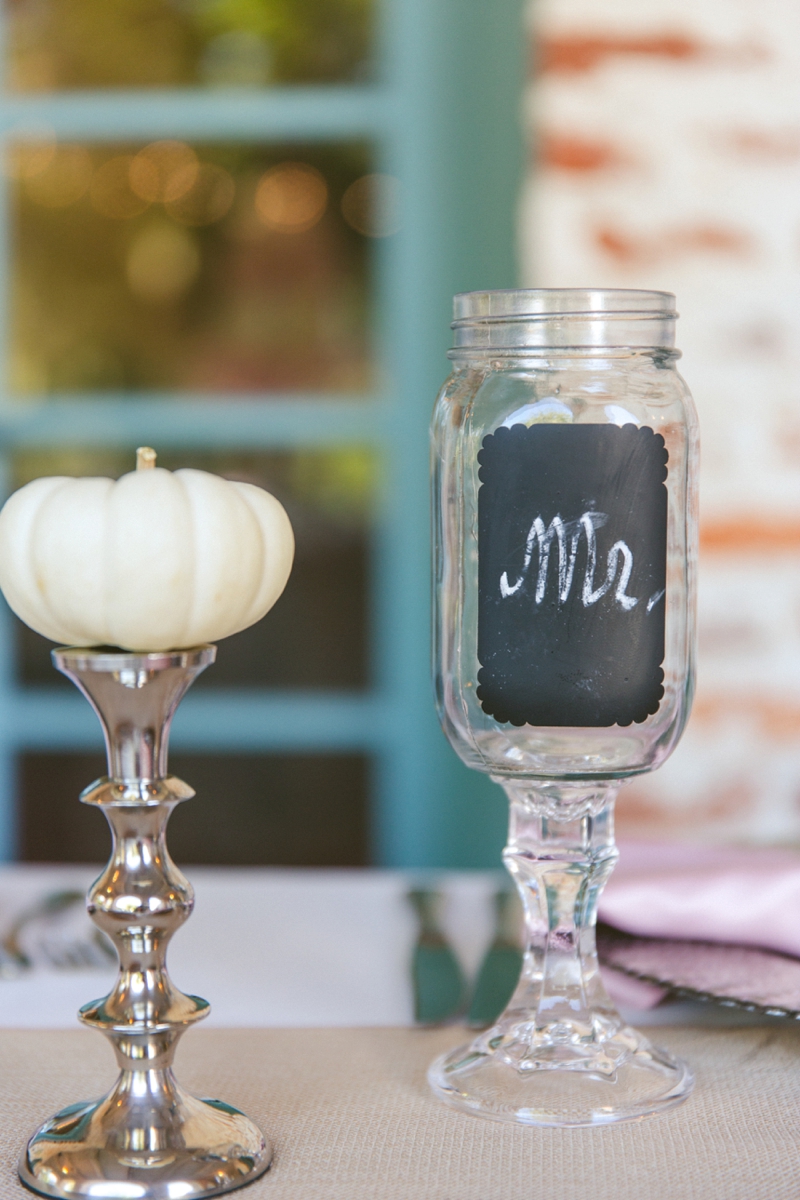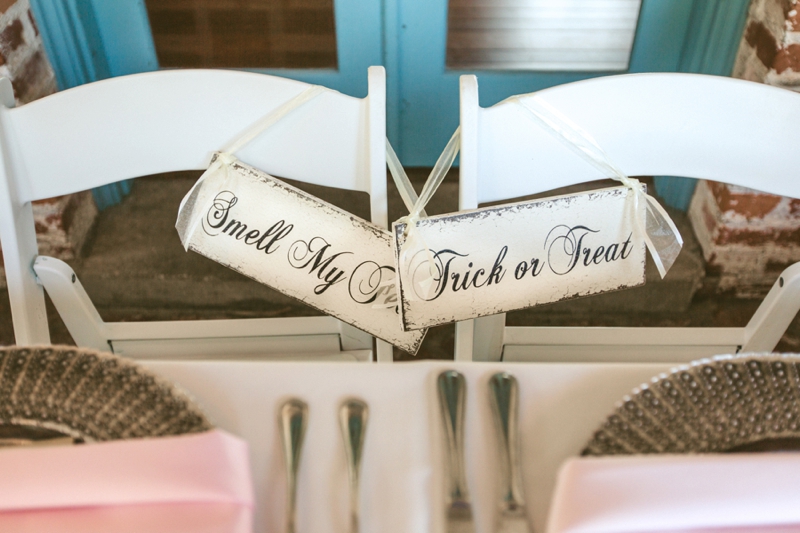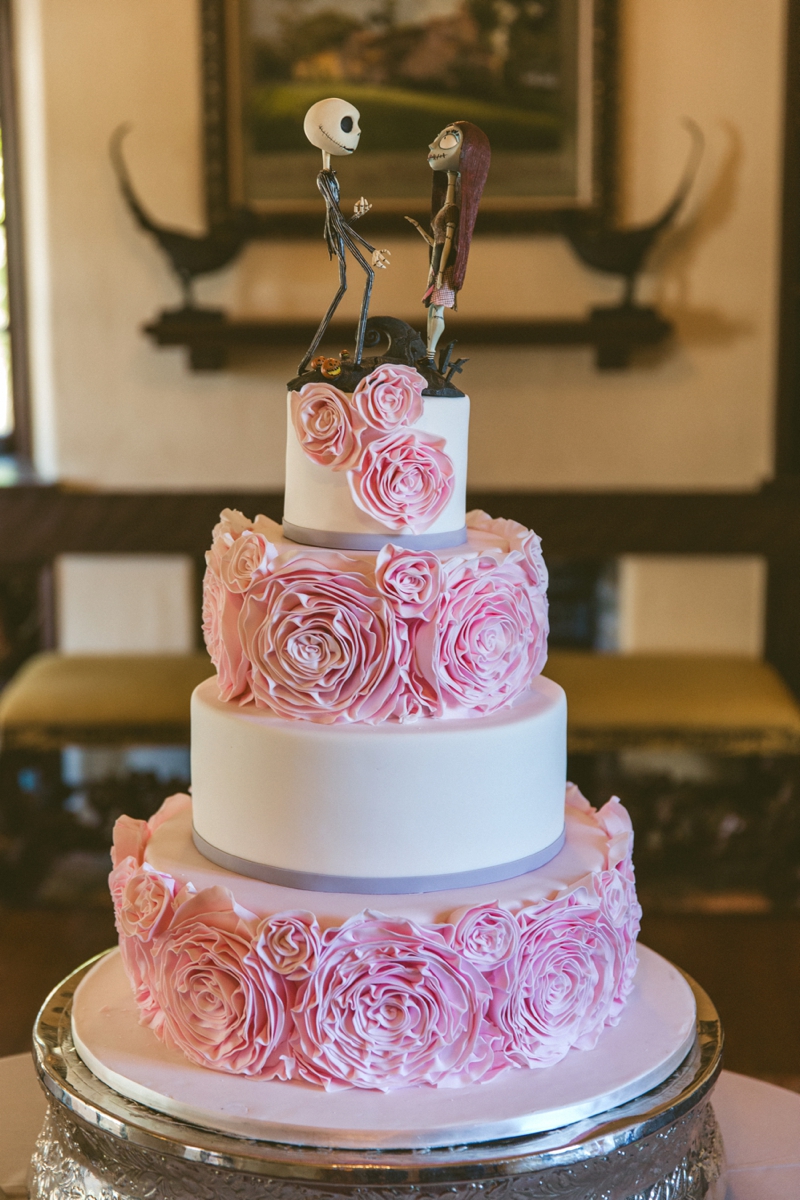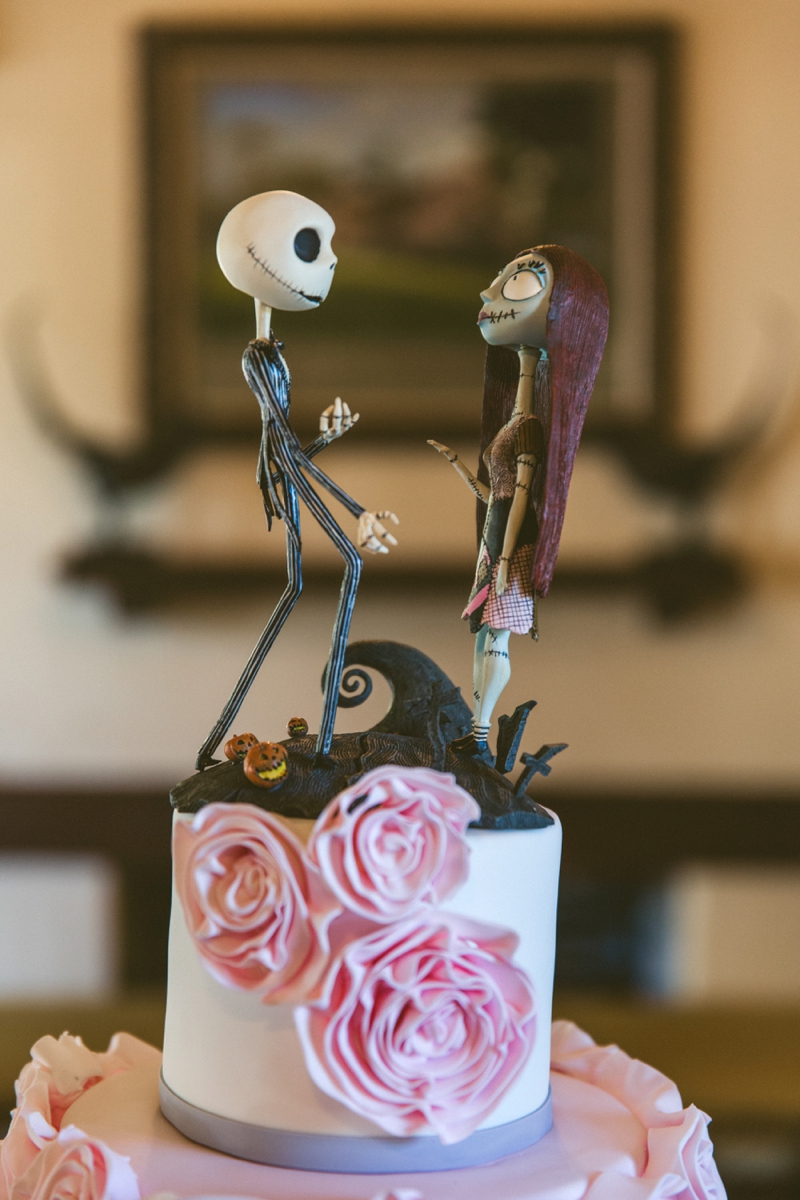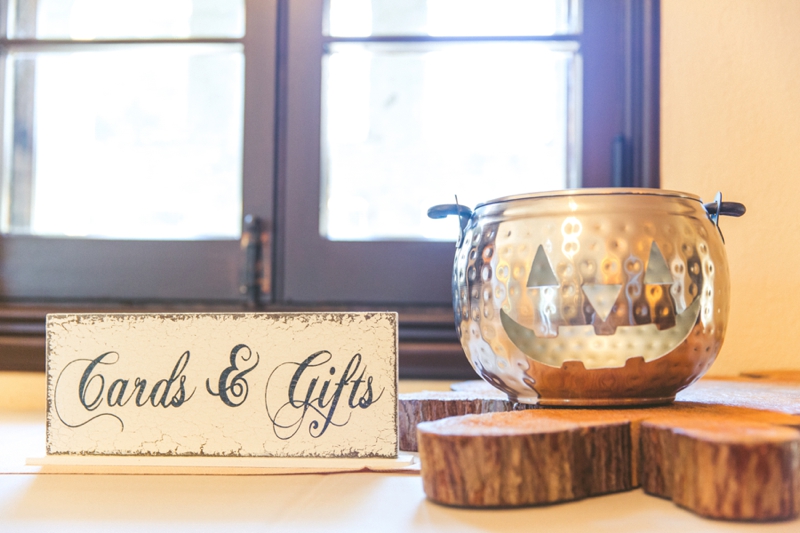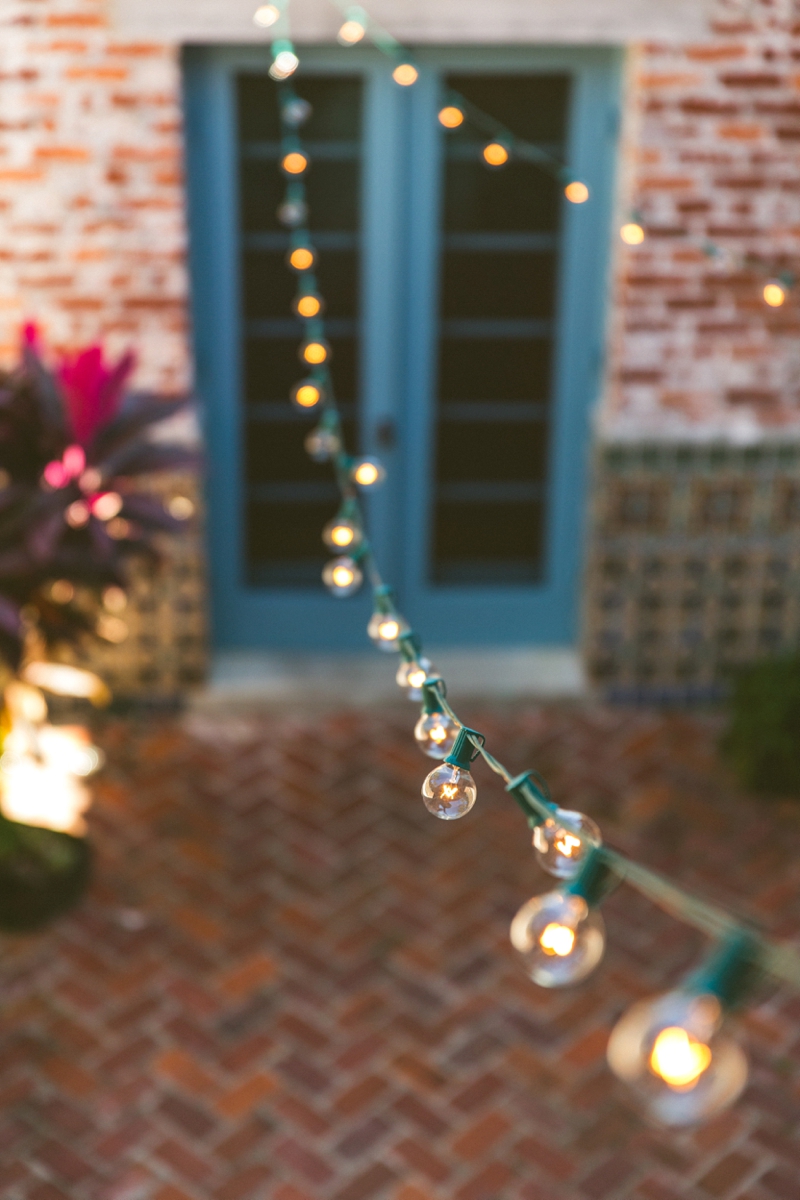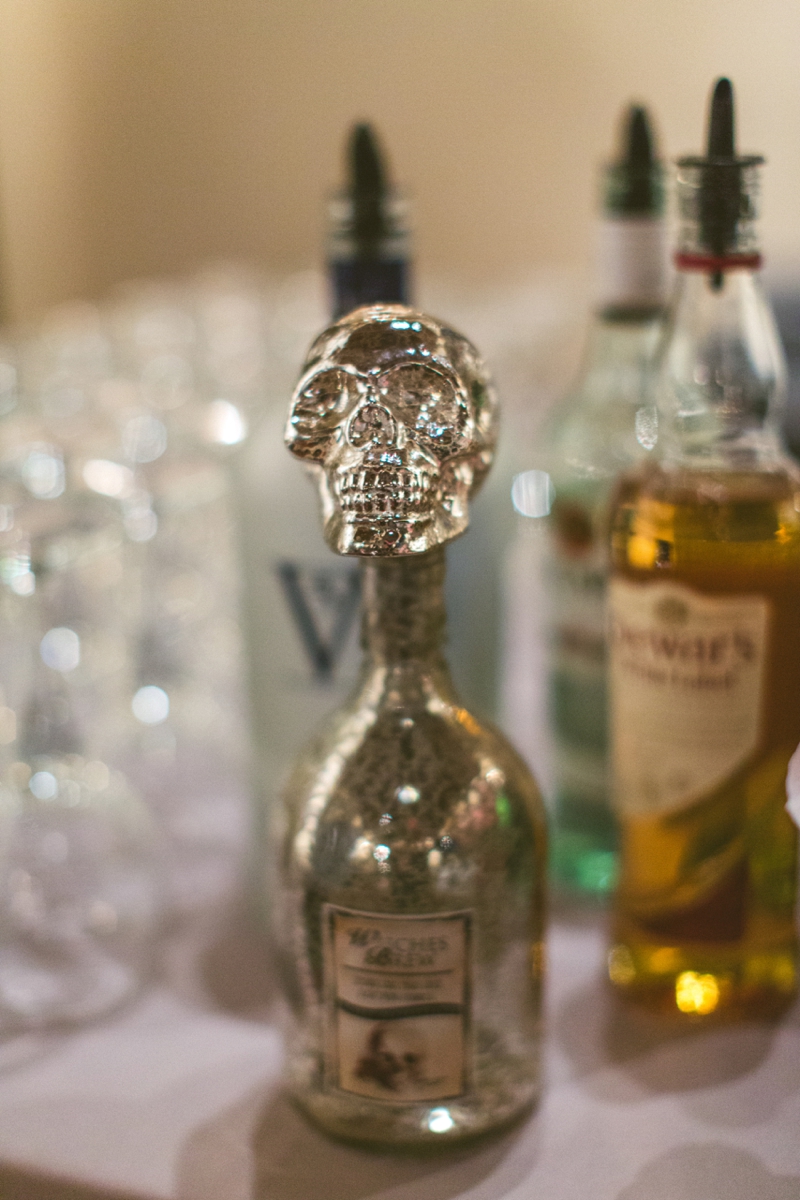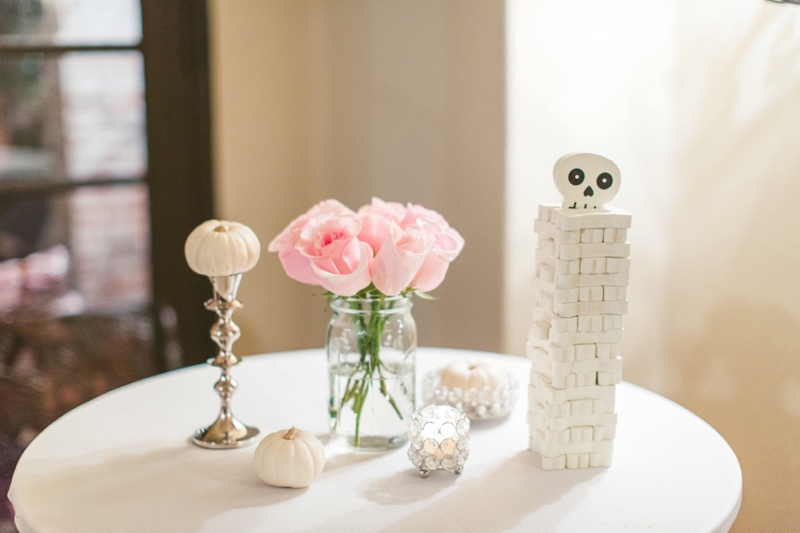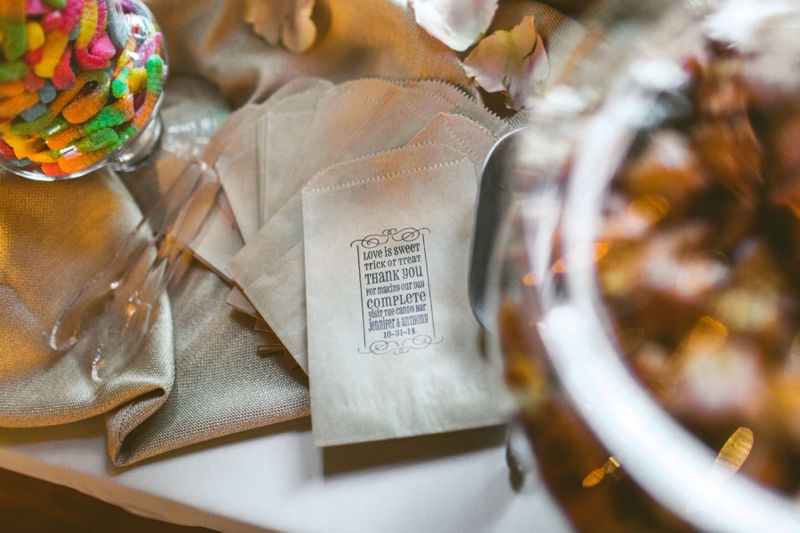 What was your favorite thing about your wedding?
Moment wise: After our the ceremony, receiving line and pictures were done, our planner set up a little alone time moment for us before our grand entrance. She brought over two of each of the cocktail hour hors d'ouvres and 2 glasses of wine over to a cocktail table at the ceremony site all for us. I had been dying to try our Halloween-inspired pumpkin soup and bite-sized fontina grilled cheese appetizer and it gave us a moment to be together just the two of us and reflect on the ceremony and the day before heading into the reception. I'm so grateful for that moment to breathe, chat, eat and enjoy the sunset before the rest of our evening. 

Detail wise: All our DIY and theming! 

For the ceremony, my family & friends helped me make over 100 wedding wands for guests to wave during the recessional. I found really cute pumpkin-shaped bells to tied on at the ends of wooden dowels with ivory and blush ribbons, which were super fun to walk through after being pronounced husband and wife. We re-used them at the end of the night for our exit as well. 
For the seating chart, I affixed hand-written name cards onto 10 white pumpkins with pearl push-pins so guests could find out what table they were sitting at by visiting a little pumpkin patch on a table. 
For a fun nod to Halloween and a play on taking a bite into dinner, I spray-painted white plastic vampire fangs to a silver chrome color to hold guests' dinner placecards. 
My mom helped me hand-stamp kraft bags with a custom designed stamp, inviting guests to visit the candy bar inside as a trick or treating-centric favor.  
Anthony even helped by designing a custom seal for all of our invitations and stationary with an "H" in a pumpkin. We were able to save money and add a lot of personalization to our save the dates and invitation suite by adding onto a pre-existing design and printing via VistaPrint. 
In lieu of a Photo Booth, we put together a Fuji Instastax guest book station with plenty of film and props so we could have snapshots of our guests along with their well wishes. They got more and more interesting as the night went on. ;) 
I also choreographed a surprise Daddy/Daughter dance together – it was the best kept secret busting out into Thriller mid-way through Michael Buble's Daddy's Little Girl!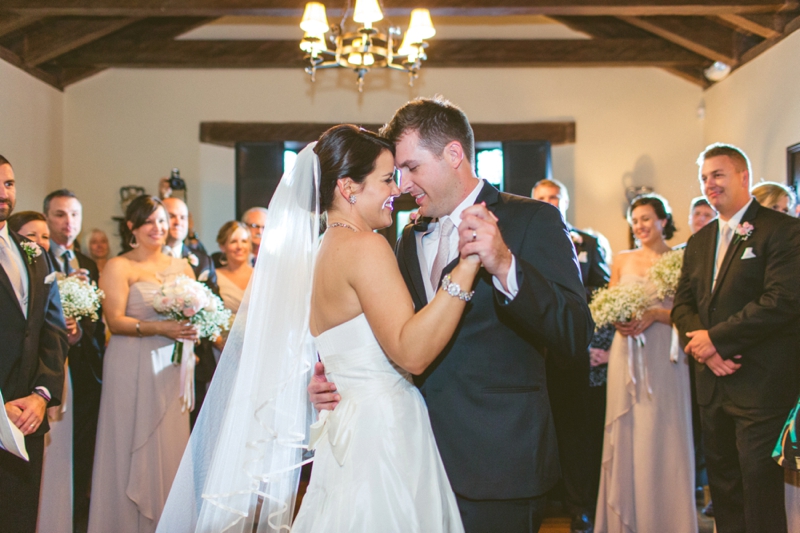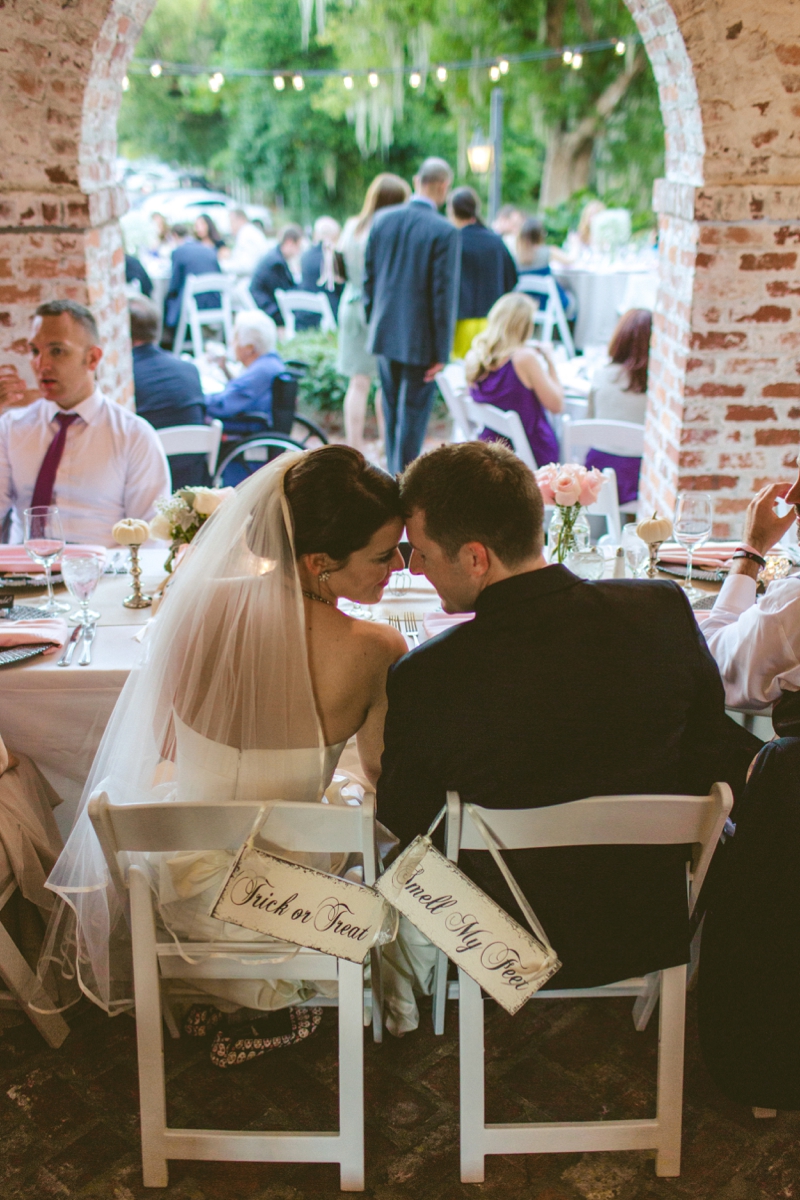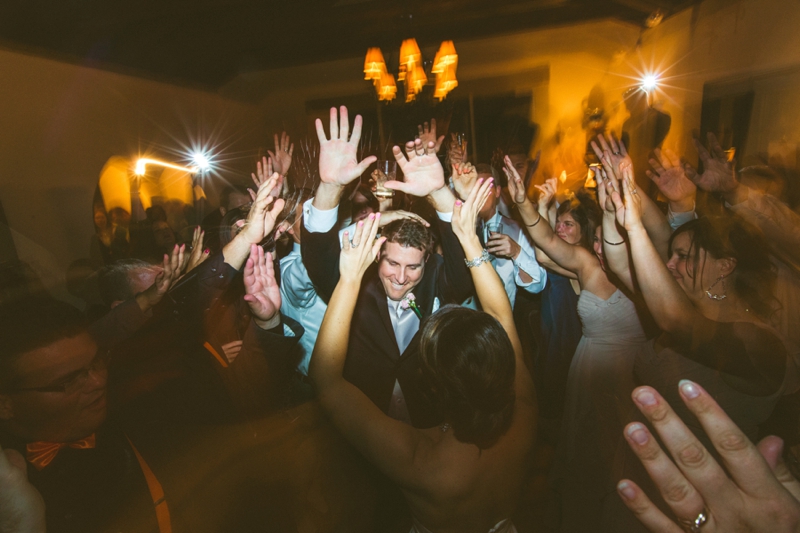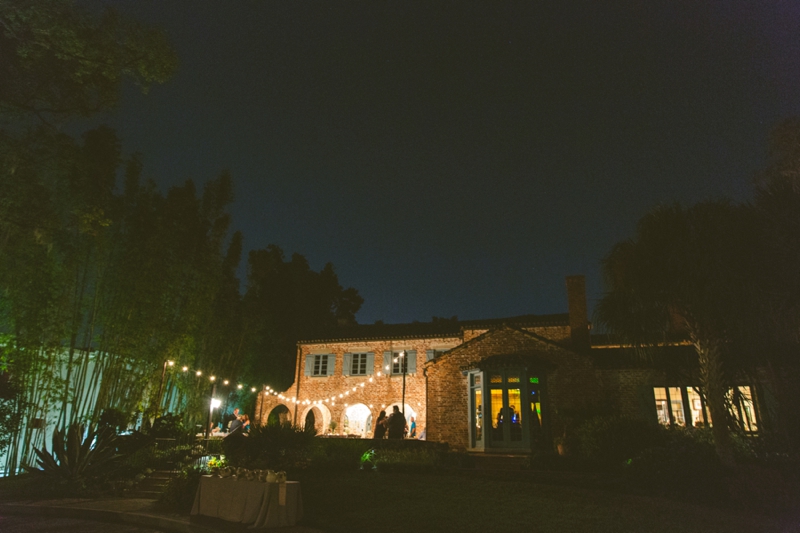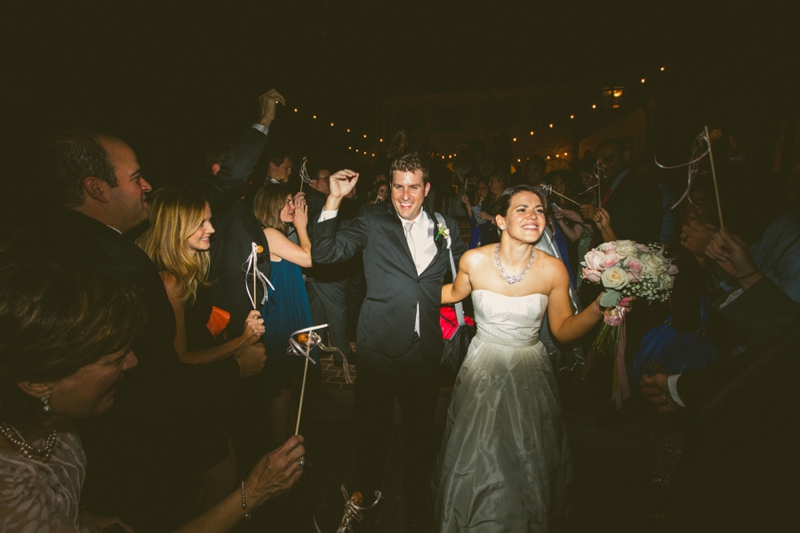 What is your best piece of advice for other brides?
Try to relax, enjoy the process and not worry about the small stuff. It sounds SO cliche but it all works out. Even though everyone told me this too, it's hard to not get stressed by the details and multitude of decisions if you're also working a stressful, full time job and DIY'ing a lot. Don't get sidetracked or overwhelmed by the sheer amount of options, styles and colors out there. Just chill out, stick to what YOU love, and have fun! You're only a bride once. And delegate if people offer their help. :) 

Trying to make everyone happy is impossible. Make sure YOU love your decisions and be courteous and polite to others' opinions. 

If your fiancé truly doesn't enjoy wedding planning, don't nag and pester him to be involved. This took me awhile to be at peace with the fact that he really didn't care about the day. He just cared about being married. (Which is really what matters!) Anthony did the big white wedding for me to make me happy and I slowly but surely realized two things: 1) not caring about the wedding doesn't mean not caring about your future. 2) It means you get to pick out everything just the way you want it!!! :) 

Don't discount previously owned wedding dresses! Think about it – they were worn once, for a few hours and kept in mint condition before/after. It's a great way to save money towards other splurges as long as you confirm the measurements, get it in writing that you can return it if it's not in good condition or not possible to alter, and if you know a fabulous seamstress. I got the $4,000 dress of my dreams for $900 + alternations on Tradesy and liked to think that it had "prior party experience." 
I love all of Jenn's advice and insight! She most certainly pulled off a stunning Halloween wedding if I do say so myself!
So how about you- would ever consider a wedding on the day of something like Halloween?
Vendors who made it all happen…
The following two tabs change content below.
Lauren Grove is the editor and owner of Every Last Detail. A clueless bride-turned-wedding planner, Lauren uses her experiences and knowledge to educate and inspire brides all over the world.