This fun, sophisticated DC wedding is most certainly one for the books! Taking place on New Year's Eve as a nod to the story of their relationship, Rachel and Matt's wedding was filled with bright, bold shades of pink, purple, and orange, gold glitter accents, and of course impeccable details thanks to the help of wedding planner Bright Occasions. Wanting to focus on family, friends, and celebration, this couple  started their marriage by ringing in the new year in the most chic, meaningful way, and Kristen Gardner Photography captured it all! Rachel is here with us today sharing more insight into her planning process, so read on for more!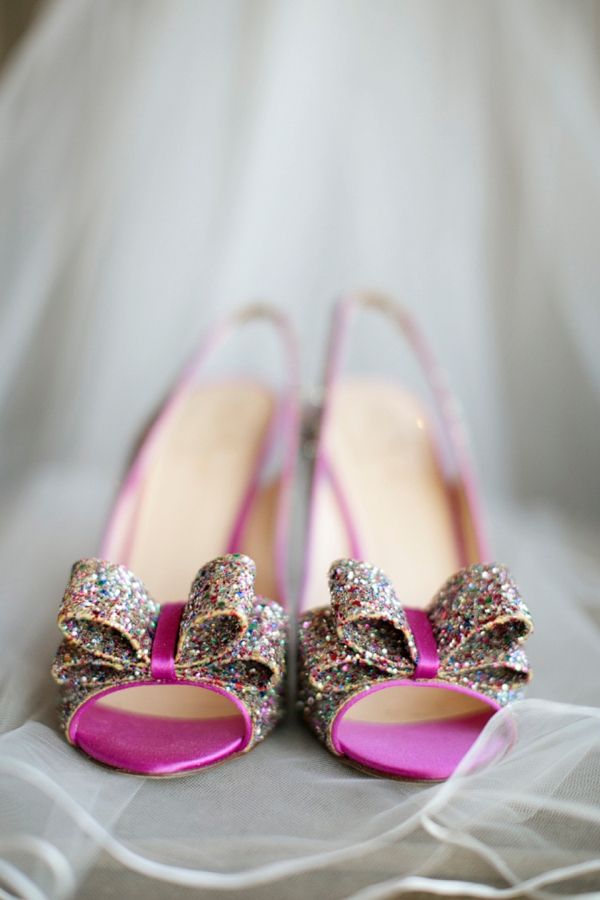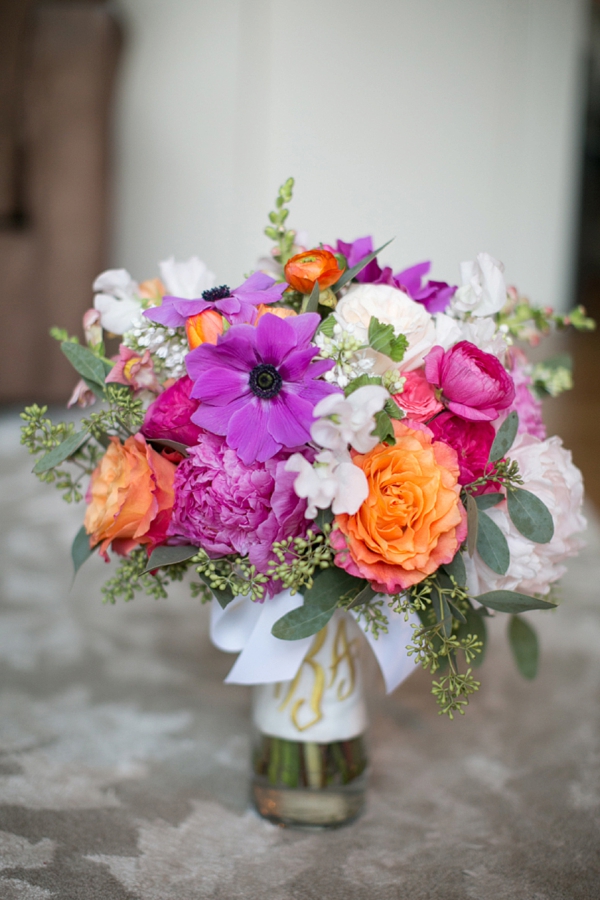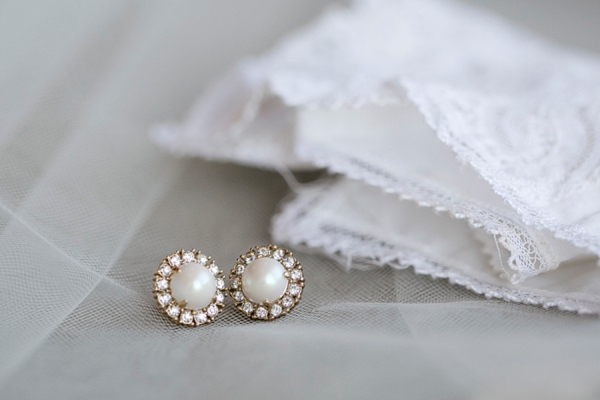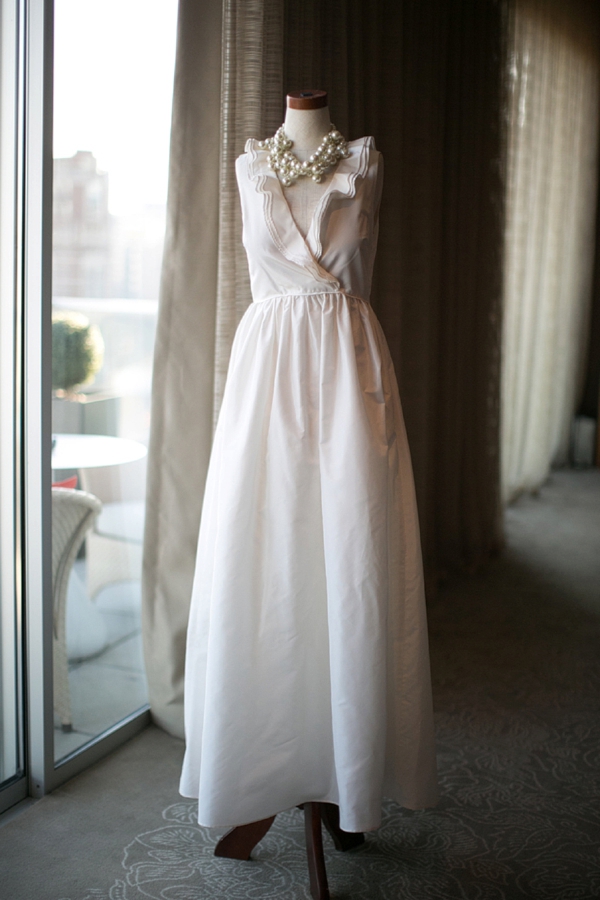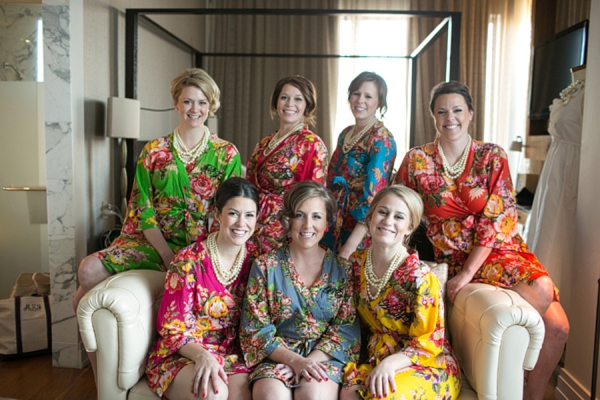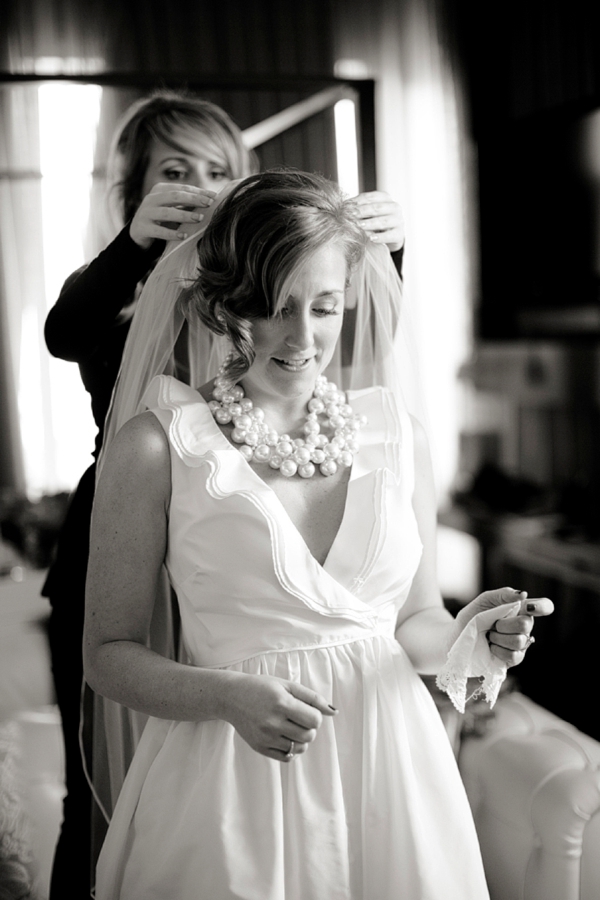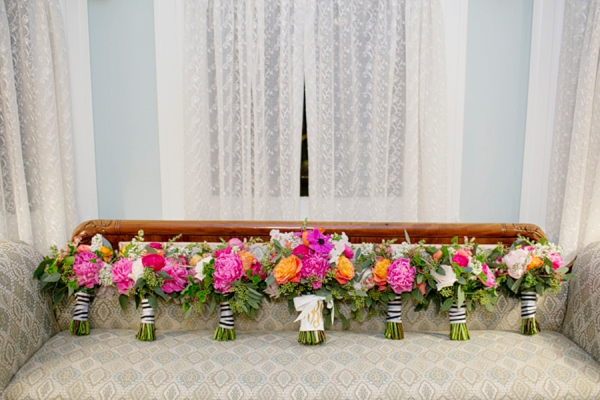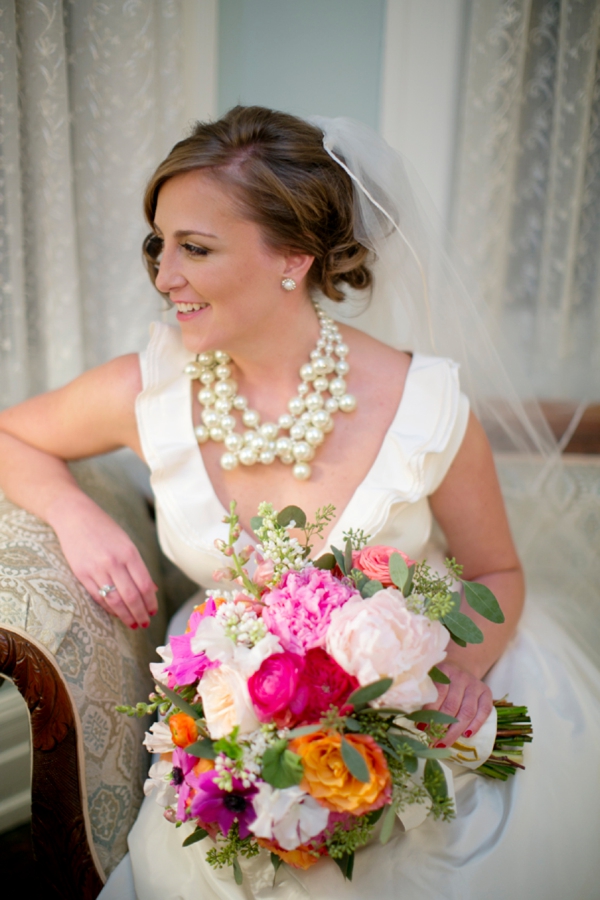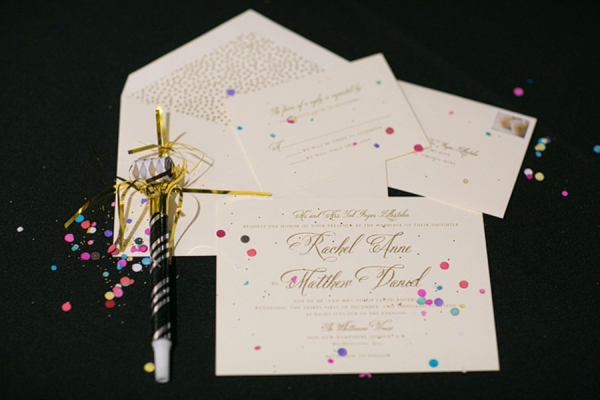 What (or who) helped you most in your planning process and/or on your wedding day?
For the wedding planning, it was absolutely my mom who helped me the most.  Her calmness, practicality, and creativity not only helped me survive planning a wedding on the East Coast from the West Coast, but also helped to make all aspects of the event memorable.

The wedding day savior was our day-of-coordinator, Margo Fischer of Bright Occasions. Months leading up to our big day, Margo was available to answer questions and bounce ideas off of.  And as the wedding day quickly approached, the hours and days we spent with her completing the event flow put us at ease that all the details were in order and allowed Matt and I to "let go" and enjoy the day.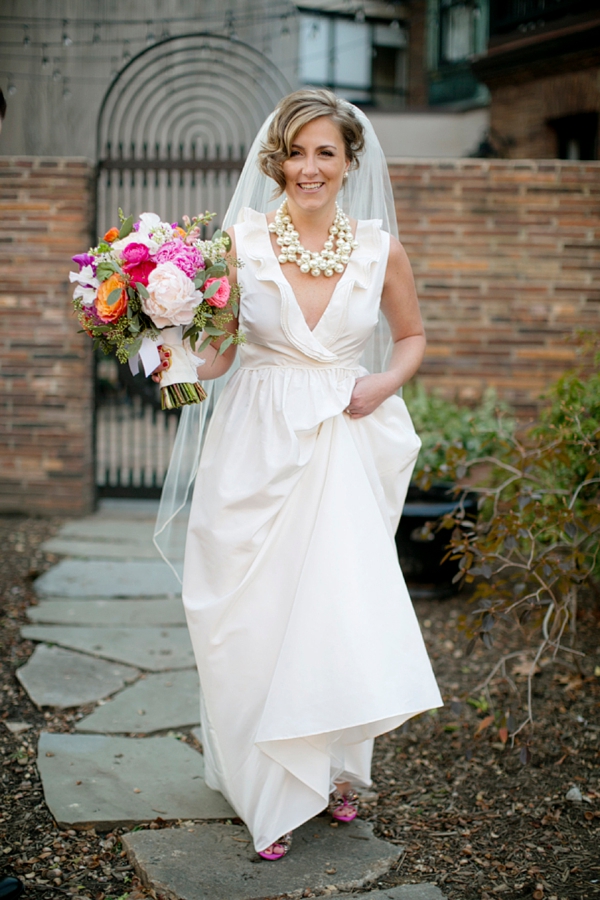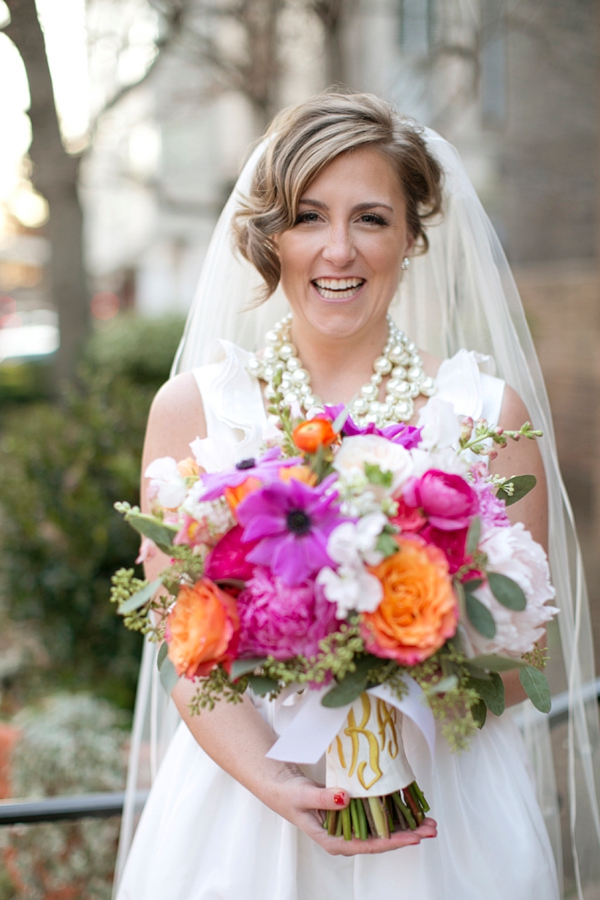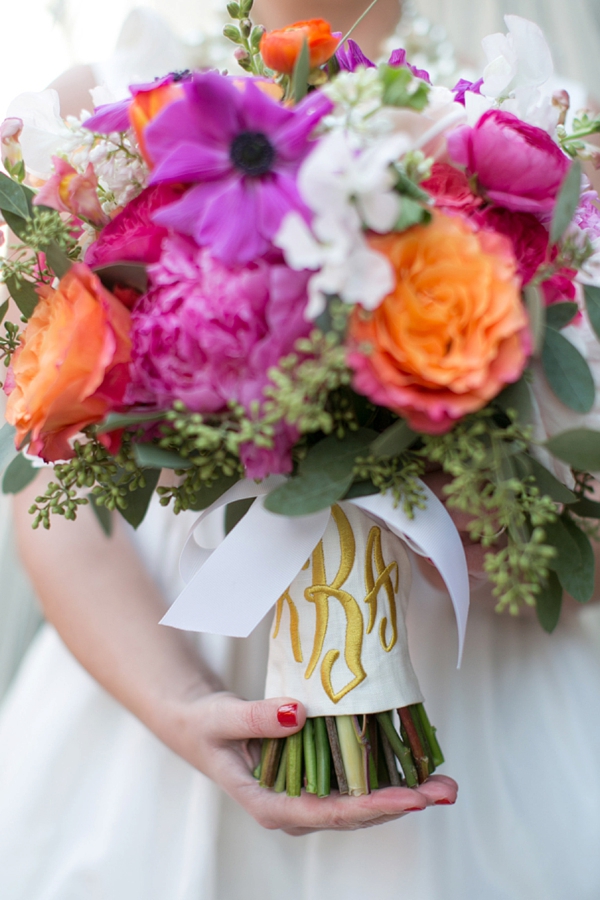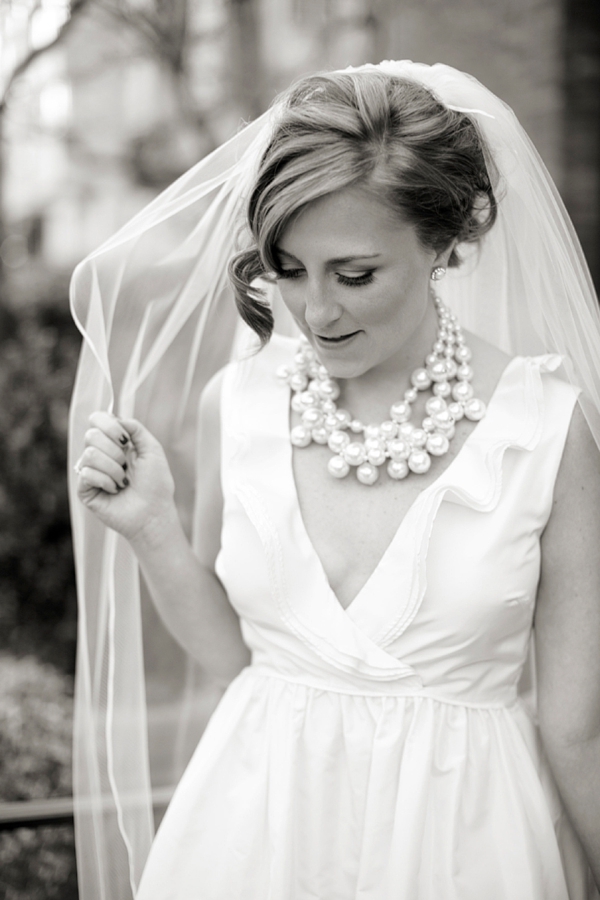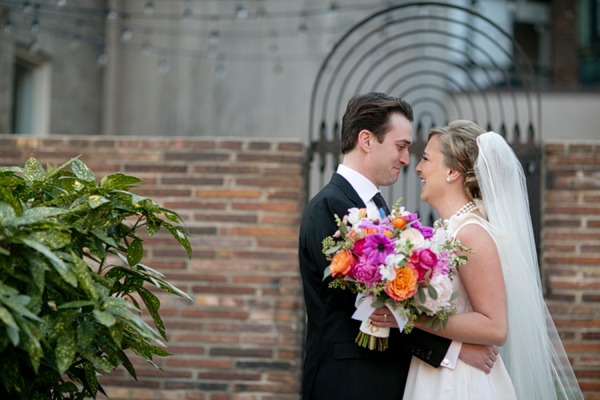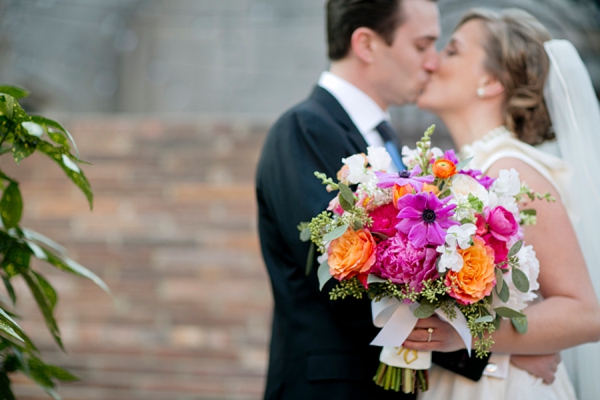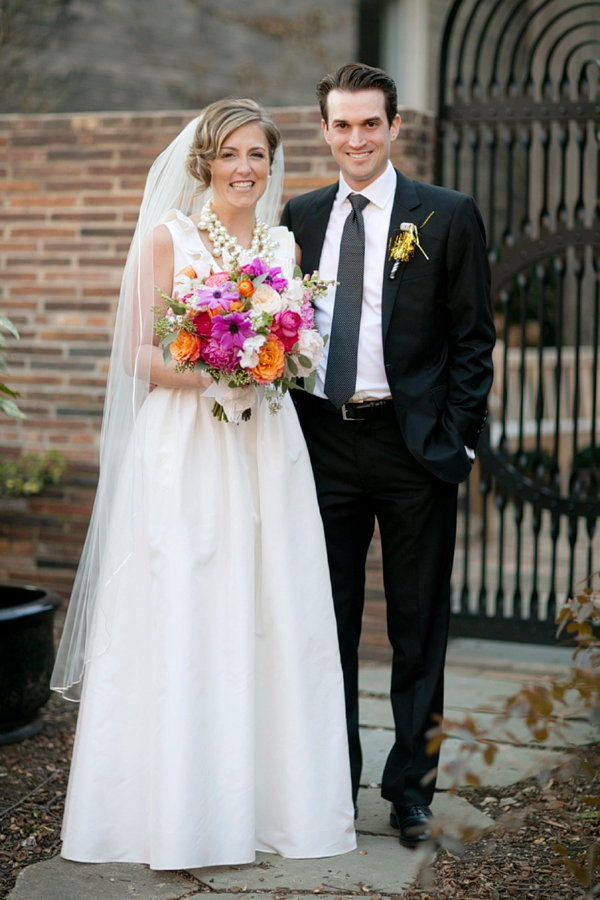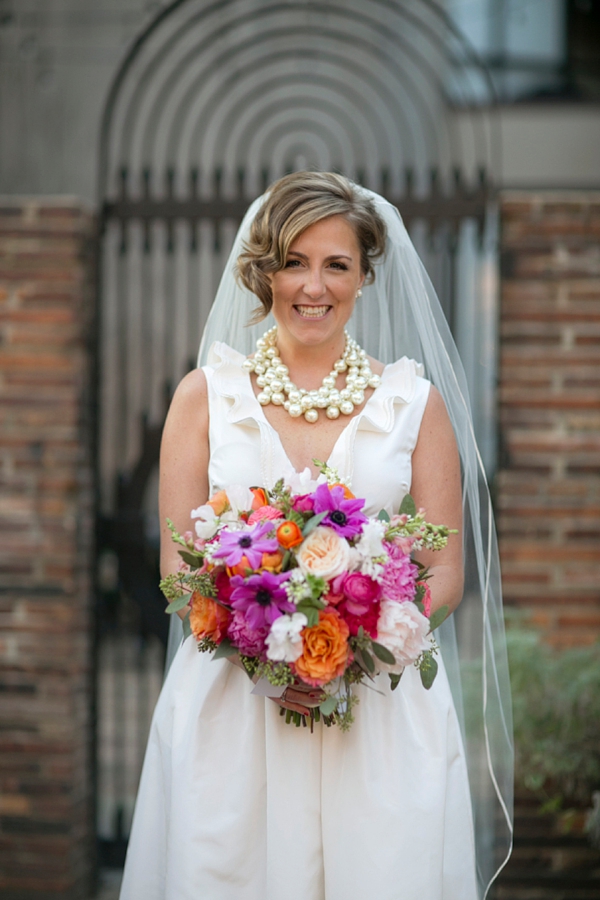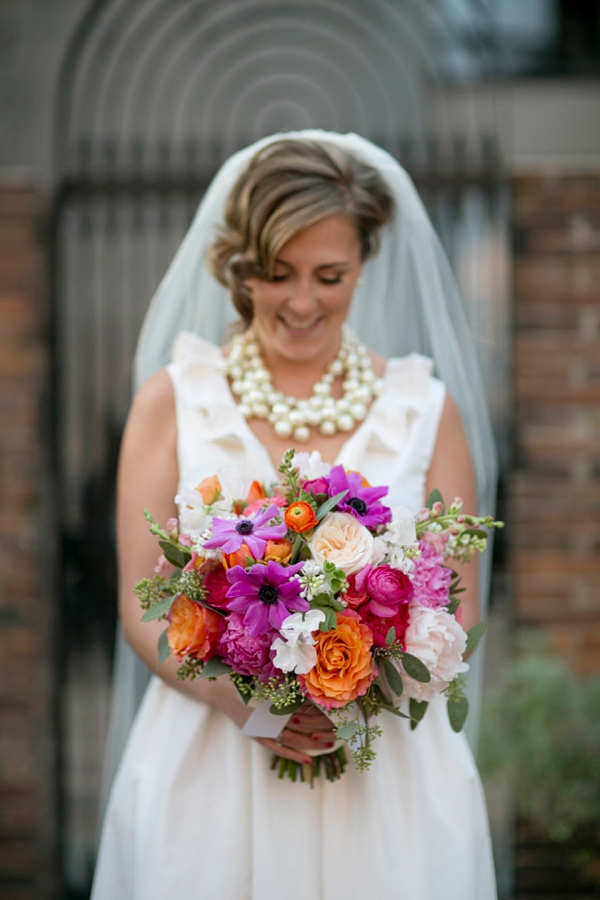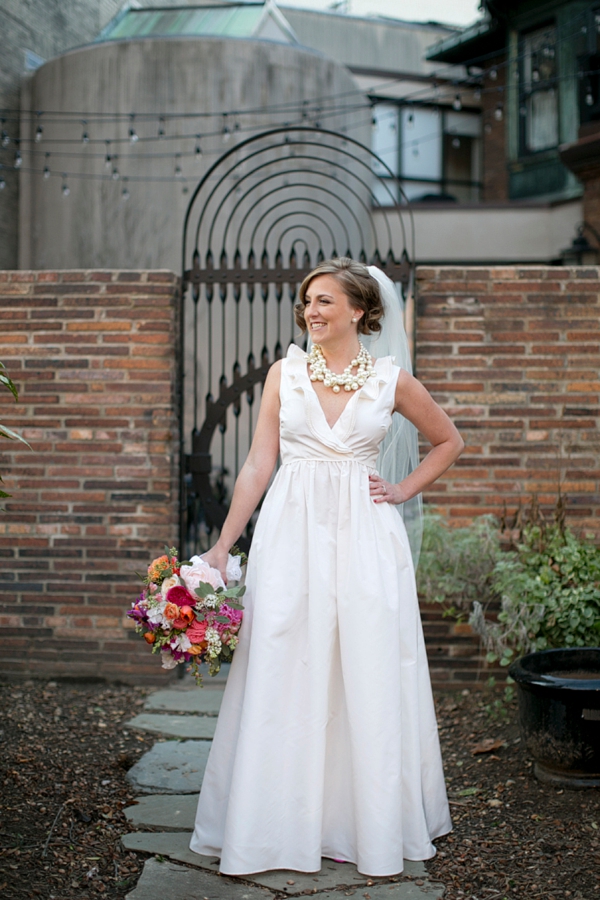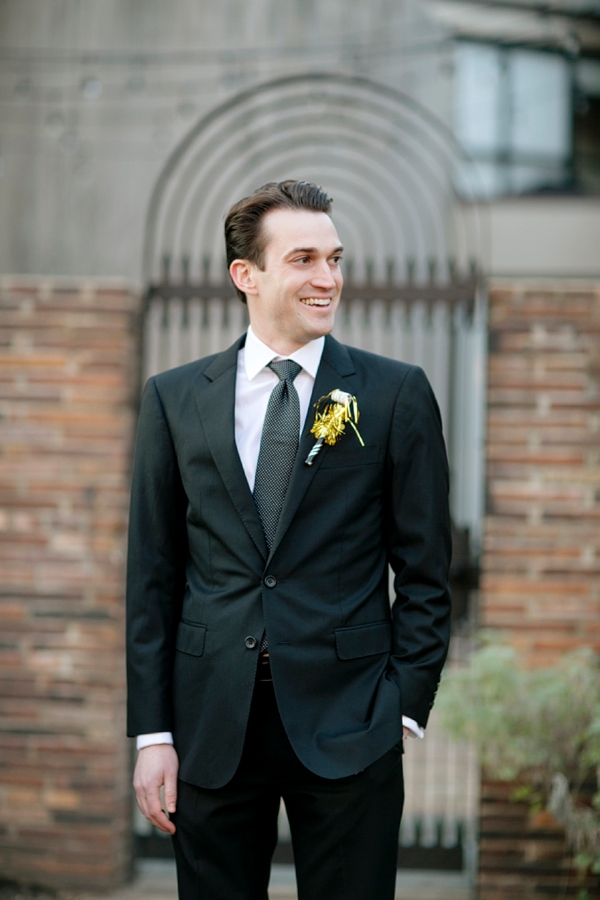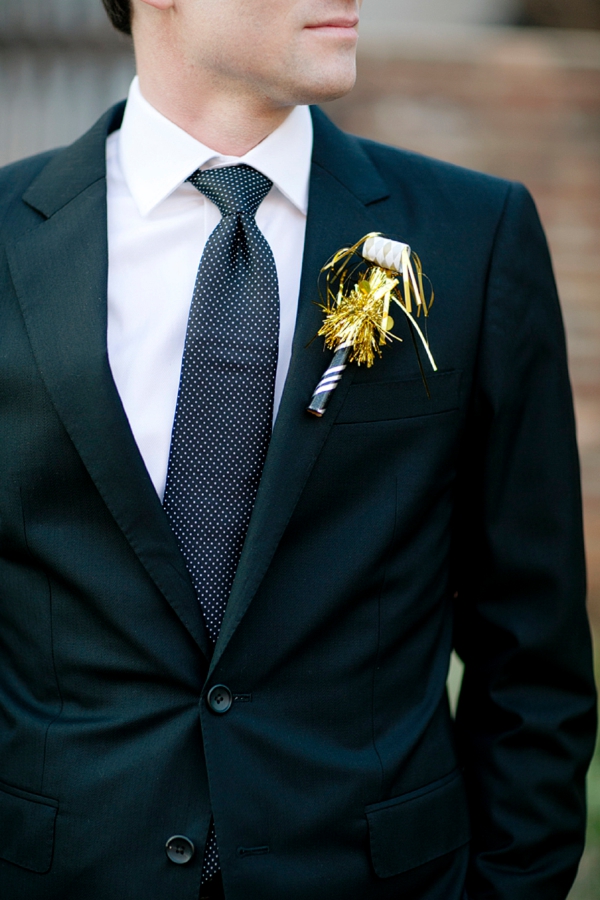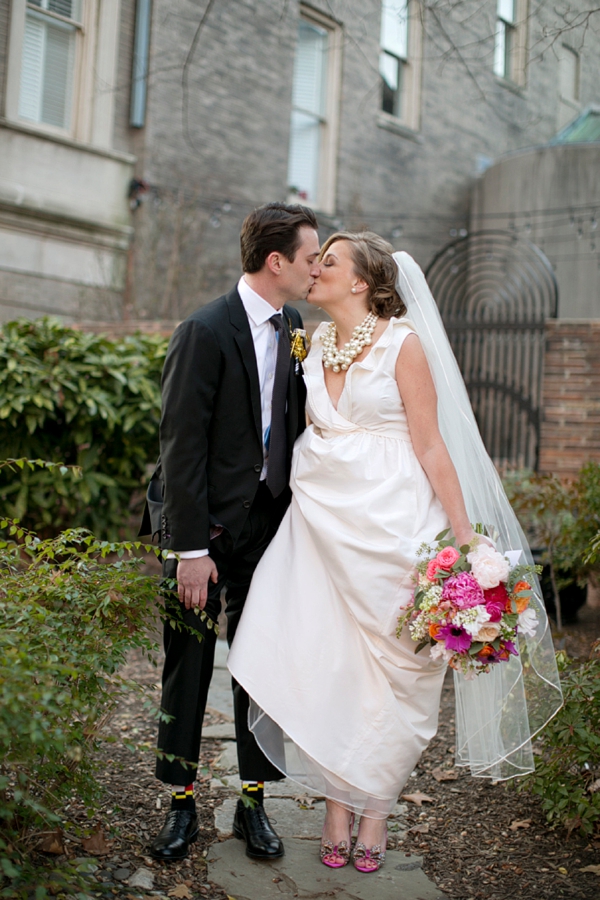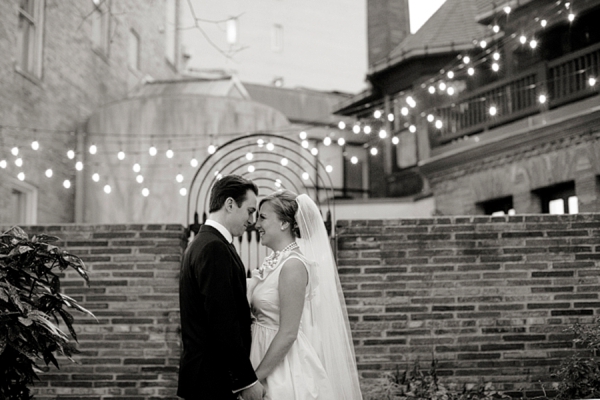 What was the most important thing to you when deciding who to work with for your wedding?
Weddings are such a personal event that feeling a personal connection with all the vendors was critical for us.  When we met with each of our vendors, it was less about their resume and more about the dialog and connection we had with them.  And it's true what they say …"good people, know good people".  Our caterer, Spilled Milk, introduced us to our day of coordinator, Bright Occasions, who introduced us to our DJ Dan Goldman from Bialek's and florist, Petals by the Shore.  We were beyond thrilled with everyone who was a part of helping to make our wedding so wonderful and memorable …and fun!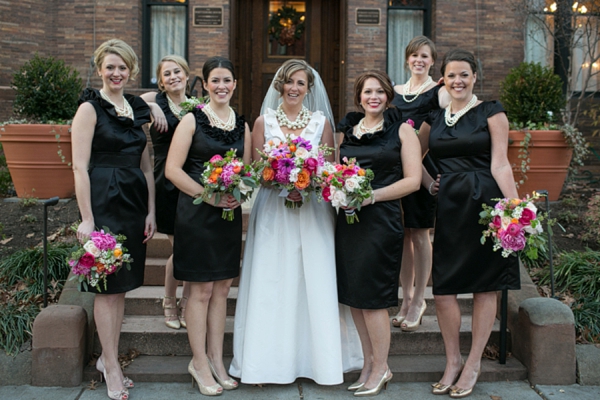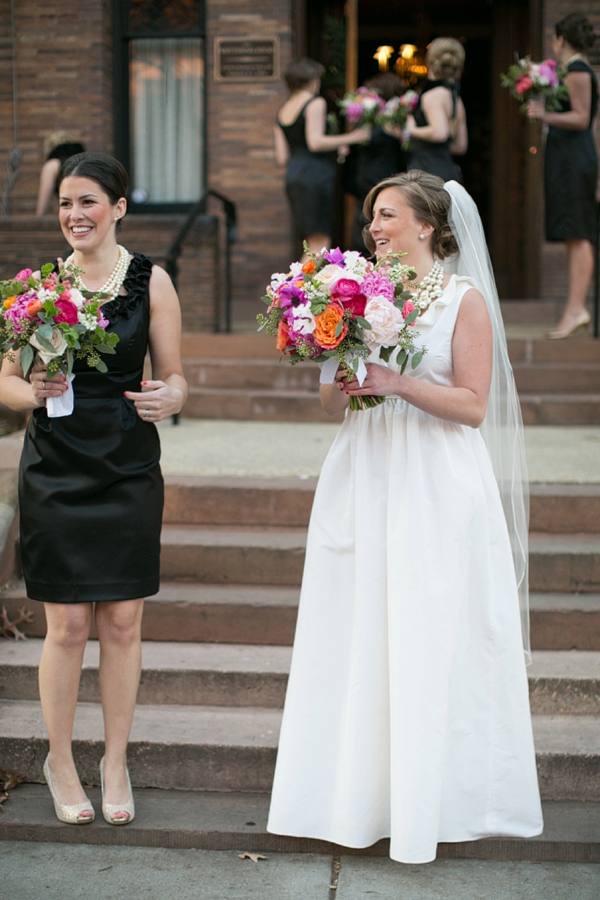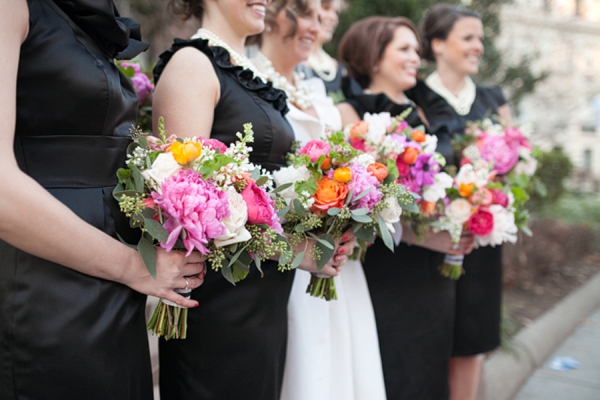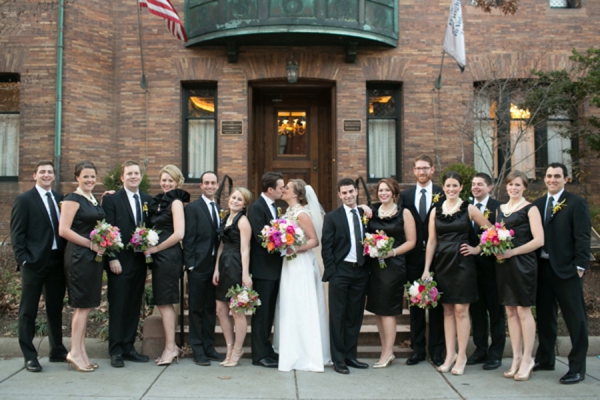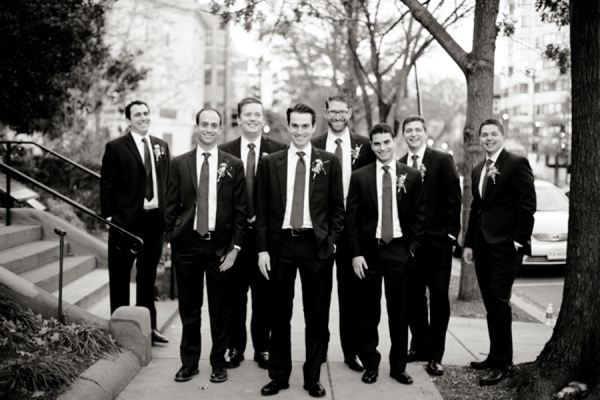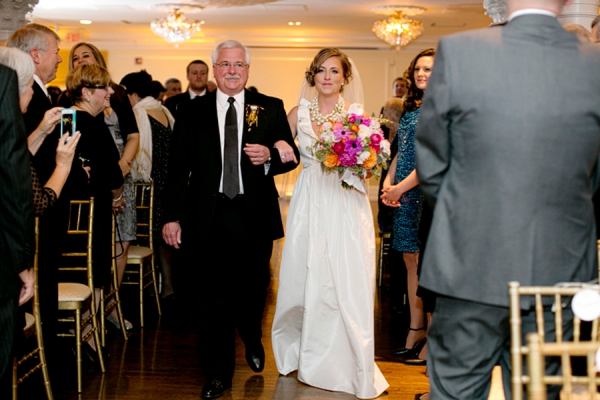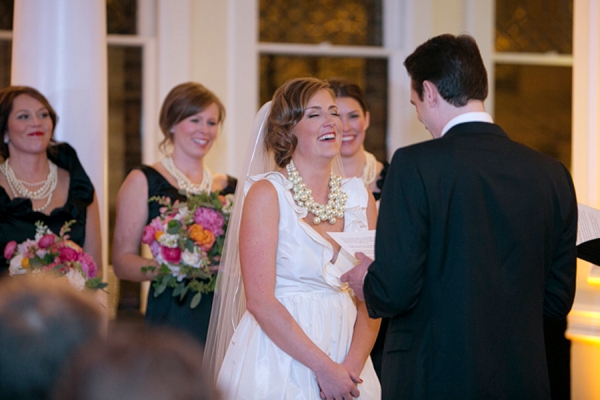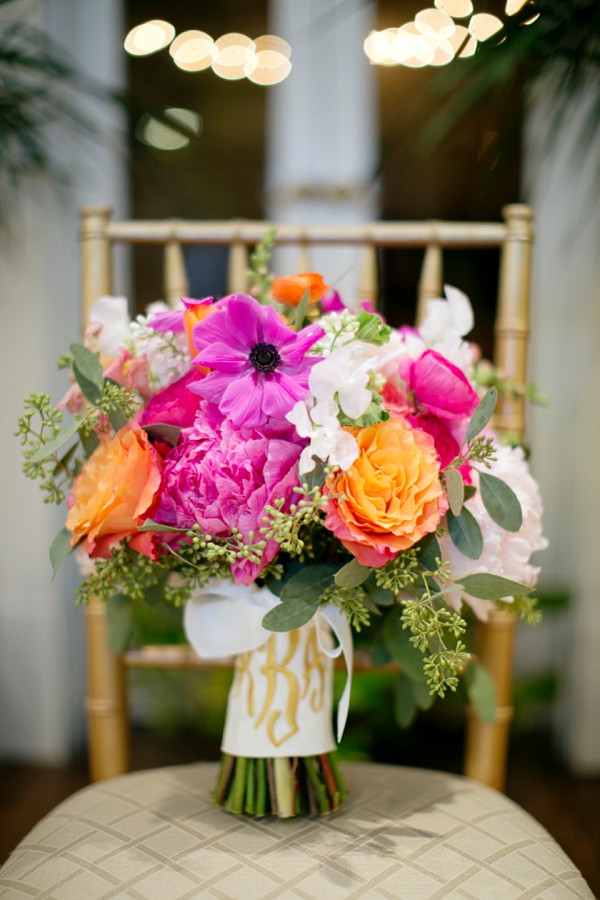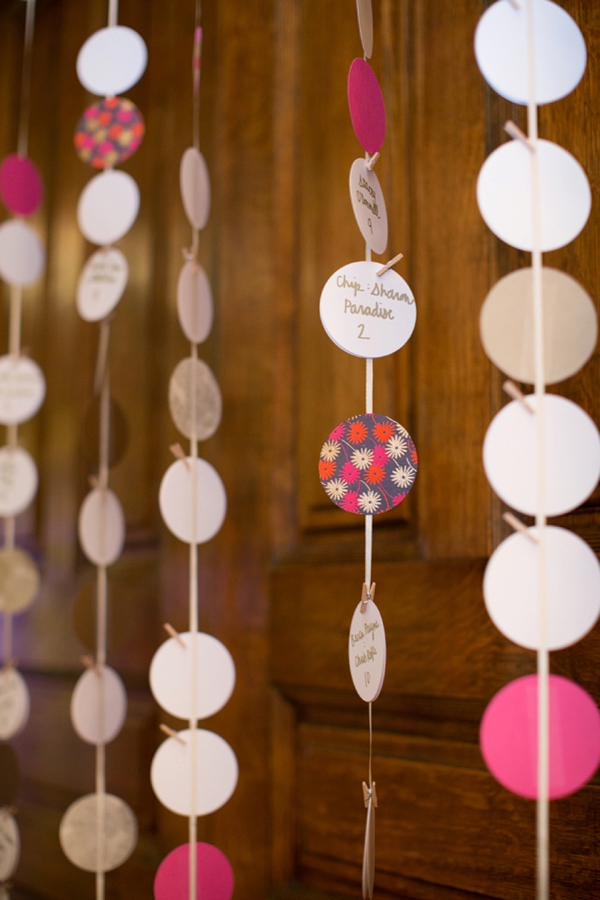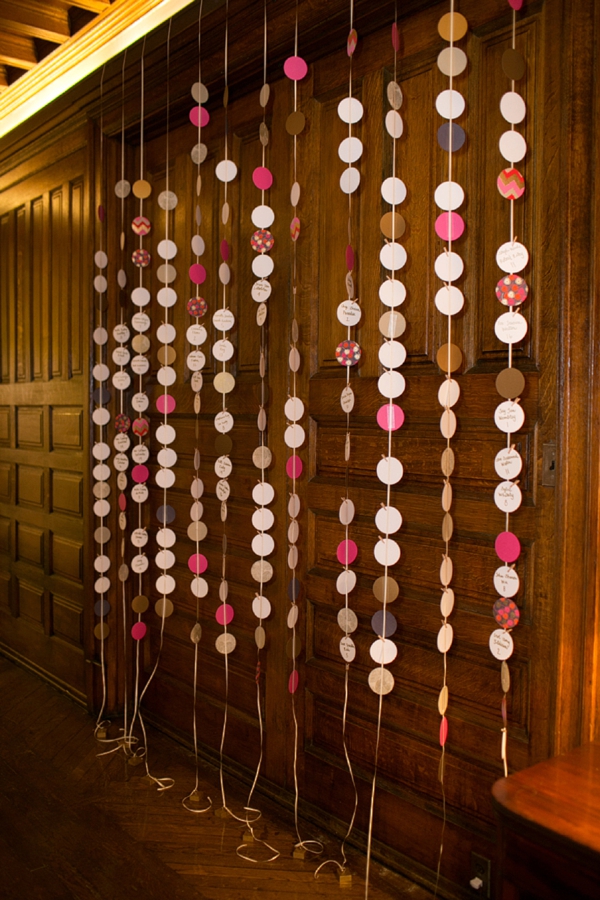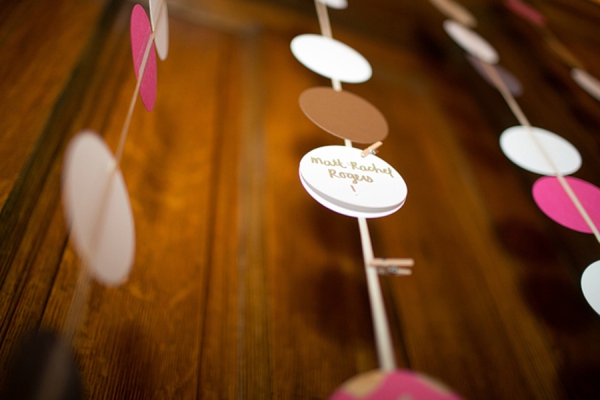 What was your inspiration for your wedding details and/or design?
At its traditional core, weddings are a celebration of family.  The bride's family, the groom's family coming together to celebrate the creation of a new family.  So 'family' and 'celebration' were the major themes of our day.  With The Whittemore House as the venue it was easy to create a "family" feel as we adorned all the fireplace mantels with pictures from our childhood, families and pictures from our parents, grandparents, and great-grandparents weddings.  We wrote the ceremony ourselves and were able to incorporate family into every aspect of the ceremony – my Uncle officiated the wedding, our parents participated in a blessing, we wrote our own vows, and we were able to acknowledge all our family and friends who came to support us.  There was tears, there was laughter – it was perfect.

And with December 31 as our date …how could it not be a celebration?!  Guests were greeted with a glass of champagne when they arrived, and the groomsmen's festive boutonnieres out of black and gold noisemakers made by the Mother of the Bride hinted again to, "celebration".  And because New Year's Eve isn't New Year's Eve without a ball drop, we made sure to lead our own countdown at midnight, complete with balloons, masks, and noisemakers.  To top it off, post-midnight breakfast bites were set out for all to enjoy.   The wedding went late into the night.

Our florist described it best as, "New Year's Eve sophisticated fun flair."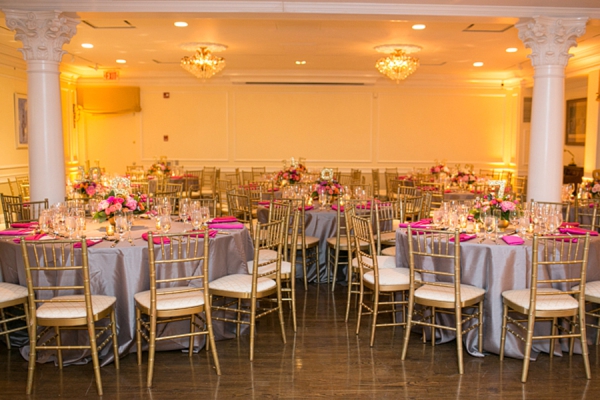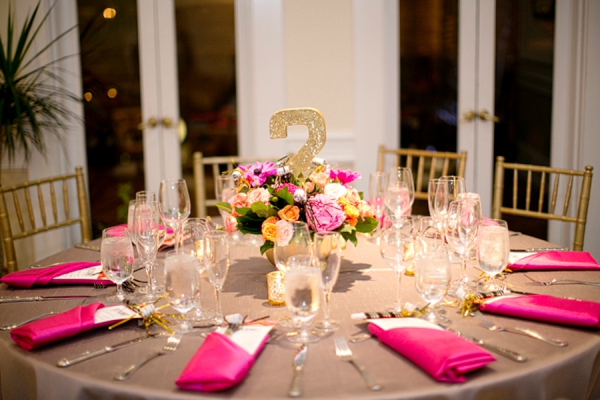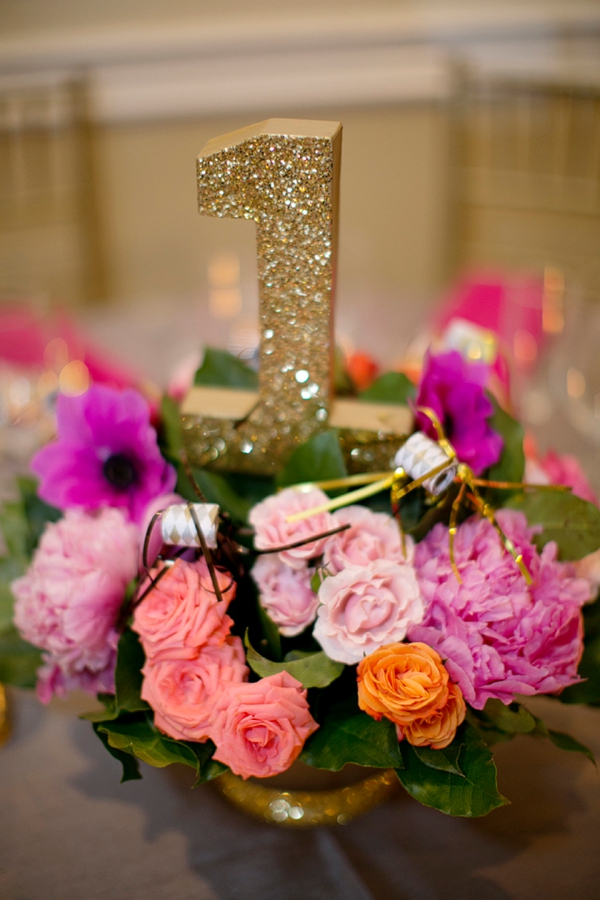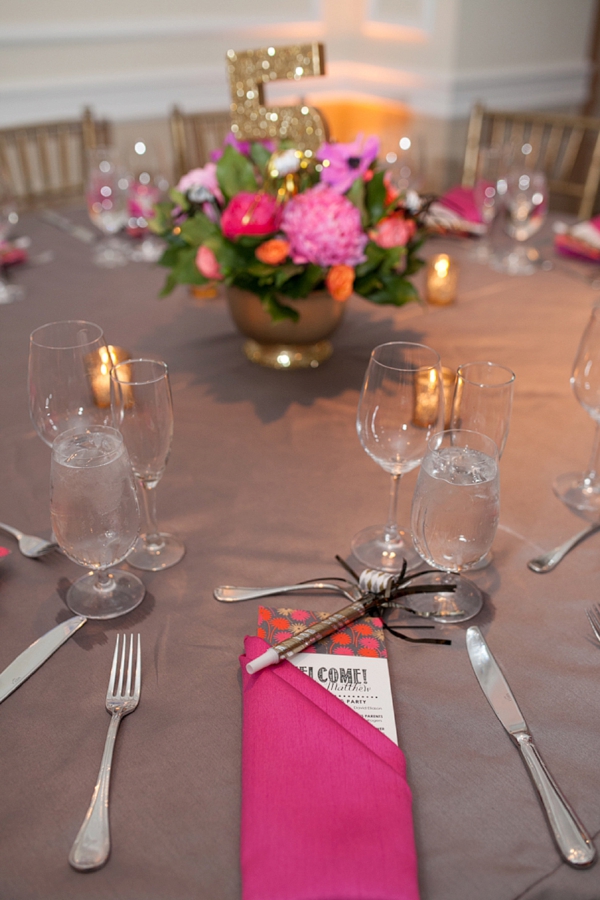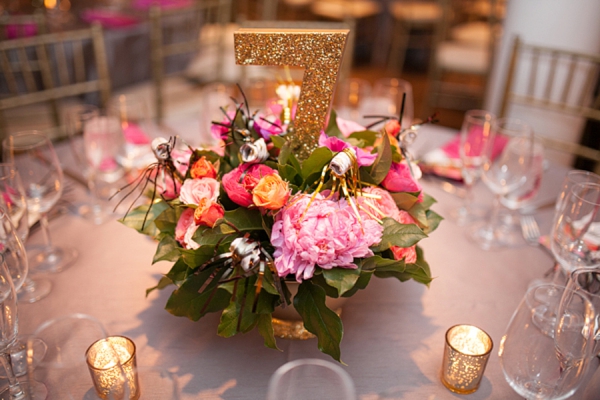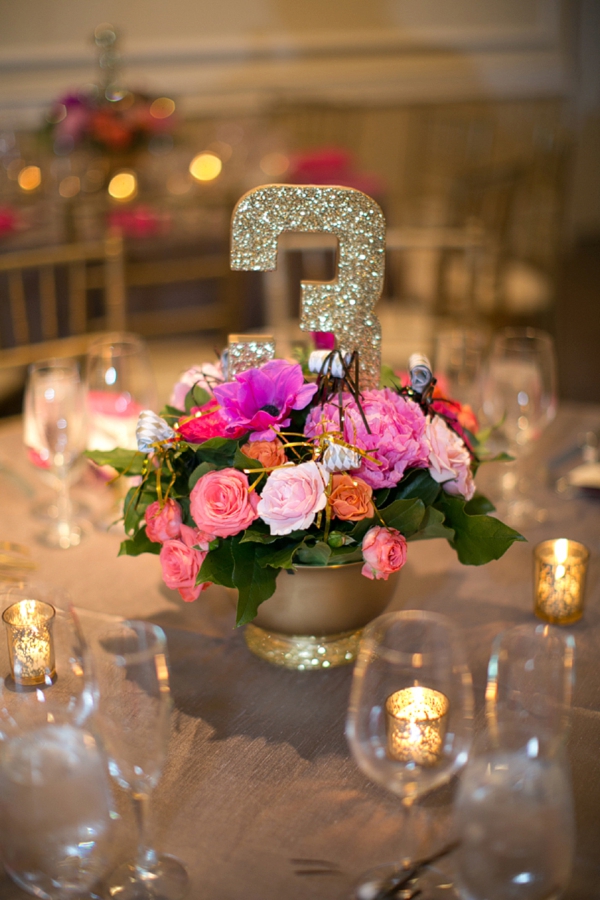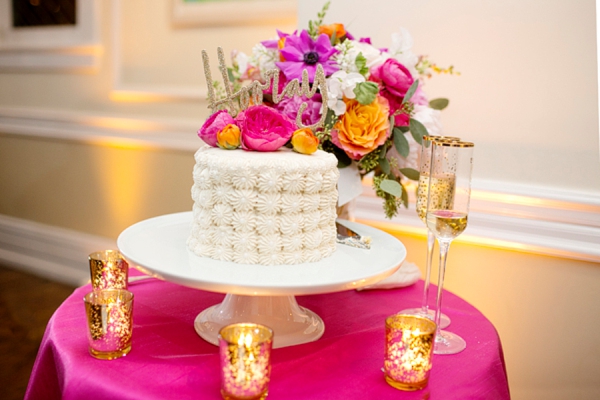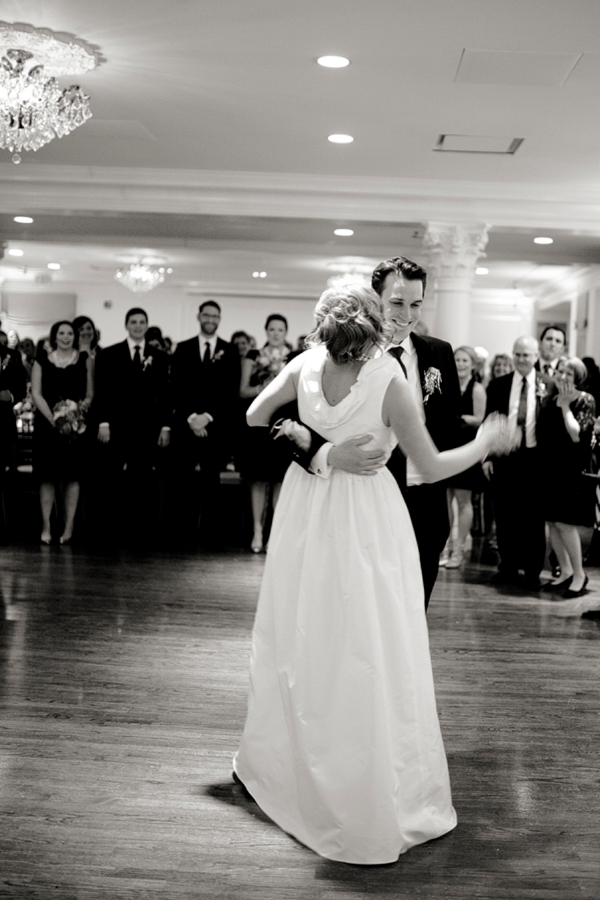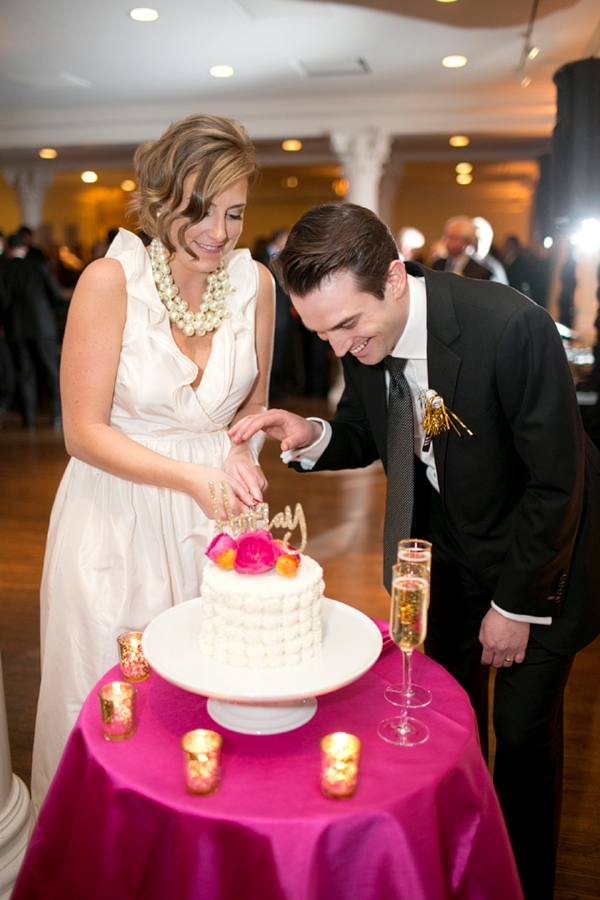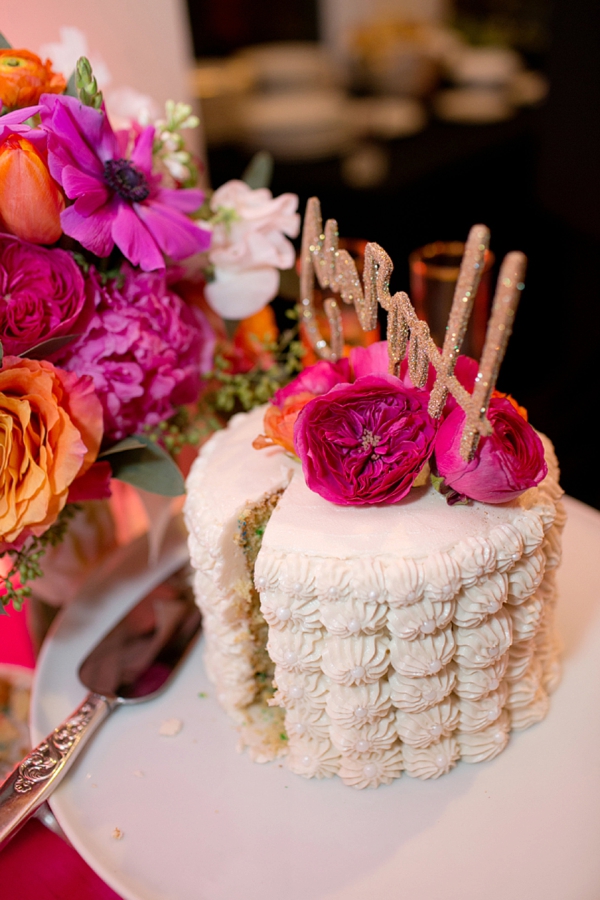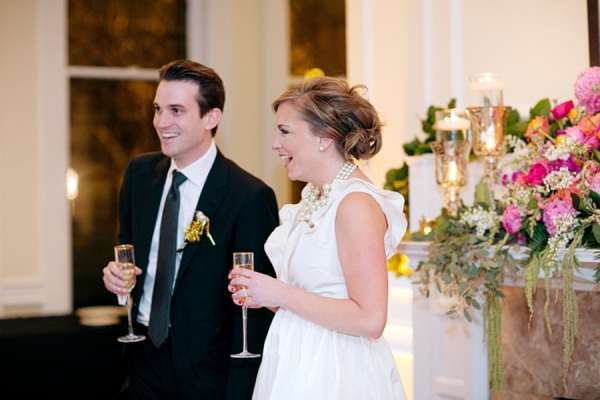 What was your favorite thing about your wedding?
Oh my goodness …how do you choose?  I would have to say being surrounded by all our dear family and friends and celebrating the start of both the new year and our new lives with all of them was so special. …I'm not sure how we top it come NYE 2016 and beyond!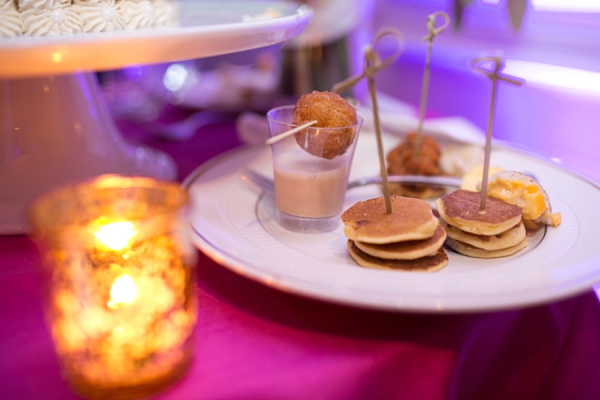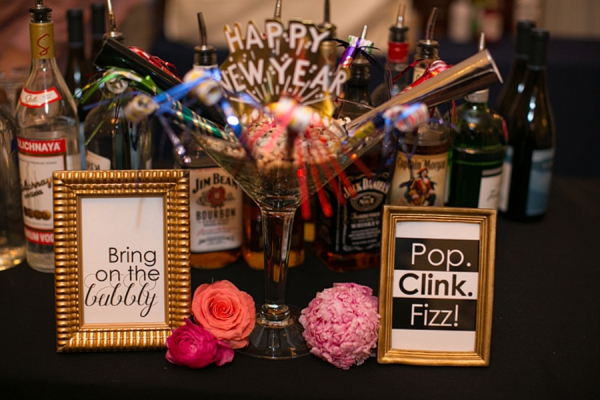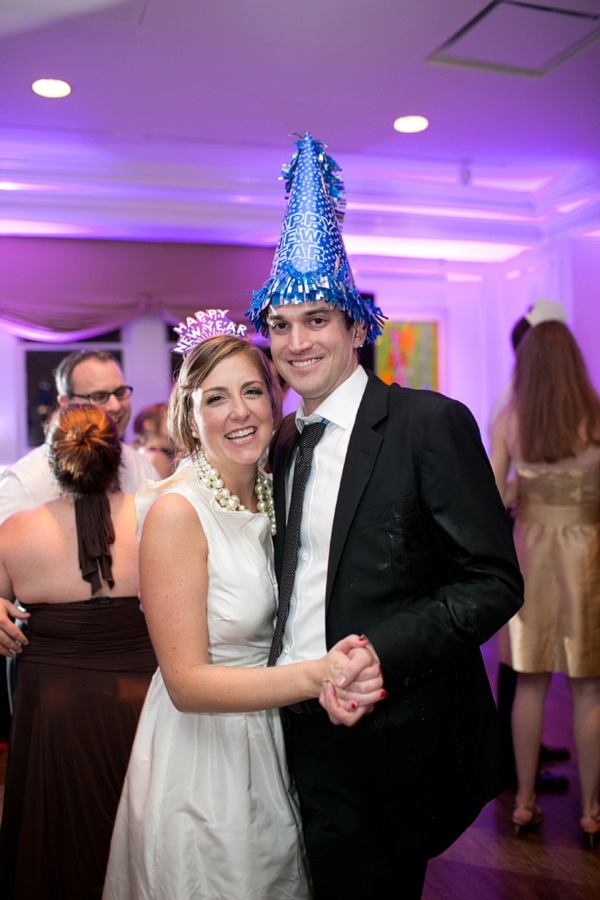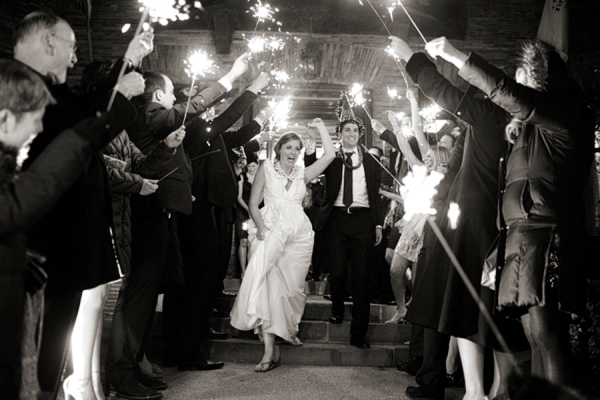 What is your best piece of advice for other brides?
Don't plan a wedding from 2500 miles away!  My husband joked that he was "Director of East Coast Operations" for the wedding, taking direction from West Coast Headquarters.  No, but honestly, however frustrating it was to be so far away from the action, it forced me to be efficient in making decisions, rely on others for help, and remember that in the end, it's just one day that is the start of a crazy, amazing lifelong adventure. So my advice is …enjoy every minute of it – the engagement, the planning, the wedding day!  It goes by so fast …and is such a blur!  I'm forever grateful to Kristen Gardner for capturing all the special moments of our day.  And remember to let things go …no one will know what was or wasn't supposed to happen.
Y'all know that I LOVE color, so the fun, bold colors of this DC wedding have me head over heels! And I of course love that Rachel and Matt's main goal to make sure all their friends and family had fun.
How about you? Do you have a particular goal in the "feel" of your wedding that you're going for?
Vendors who made it all happen…
The following two tabs change content below.
Lauren Grove is the editor and owner of Every Last Detail. A clueless bride-turned-wedding planner, Lauren uses her experiences and knowledge to educate and inspire brides all over the world.