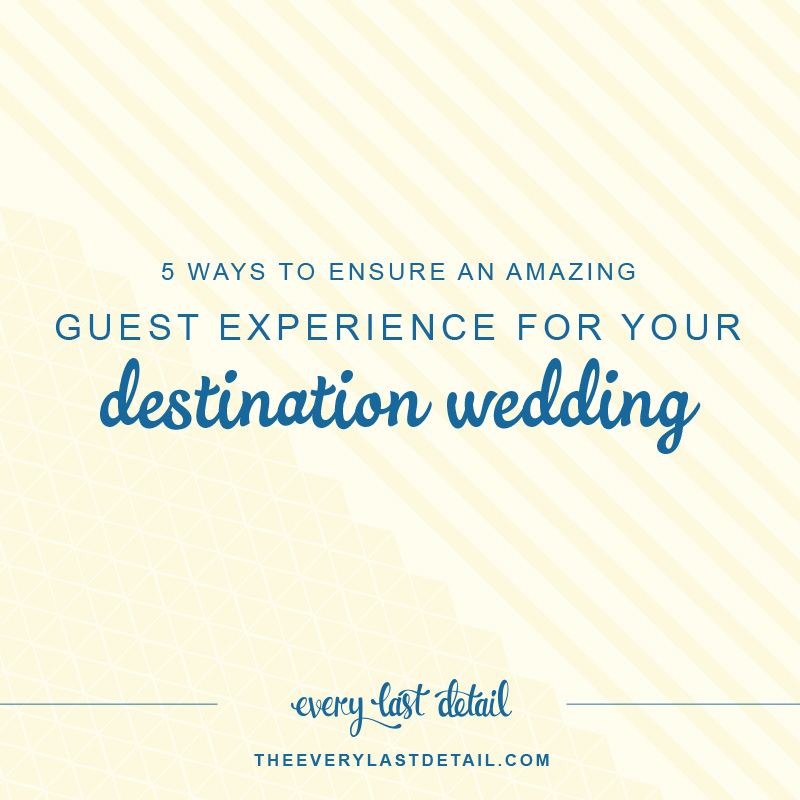 5 Ways To Ensure An Amazing Guest Experience At Your Destination Wedding
---
Destination weddings provide a one-of-a-kind experience not just for the couple of honor, but for their guests as well. From the moment guests arrive, they are immersed in the excitement of the wedding, as well as the novelty of traveling somewhere new. Let's look at some surefire ways to create a custom destination wedding experience that is uniquely yours.
Start the experience early
The buildup to a destination wedding is a chance to get people excited for your special celebration. Keep guests in tune with "a great website with all the details of the destination and an activities list," encourages Amy Abbott of Amy Abbott Events. "If it's a country where a different language is spoken, it's a fun idea to make a small language guide to outline the basics needed to find your way around, order a meal and, of course, a cocktail." Think of how you can build the anticipation for your wedding getaway!
Kick it off in style
By the time guests arrive, they'll be ready to indulge in their vacation. Greet them with a little something to let them know they're in for a spectacular experience. "We love welcome bags," enthuses Sammi Shea of Chalet View Lodge. "Some of the welcome bags we have seen couples make include items like aspirin, Gatorade, water, candy, trail mix, sunscreen, sunglasses, and a little map or itinerary for the wedding weekend." Most venues are happy to accommodate the arrangement of welcome bags for wedding guests—be sure to ask about the policy.

Image via Just Save The Date Events, Photo by Jason Mize Photography
Incorporate local flavors
Sampling the local cuisine is always a popular draw for destination wedding guests, so why not make it easy for them with a regionally-inspired menu? "A menu is an opportunity to share something unique about a region's culture and landscape," says Emily Sullivan of Emily Sullivan Events. "It's one thing to sightsee and a whole other level of experience to savor the traditional recipes and food preparation styles of a region. Sharing a region's ingredients and its local cuisine adds dimension to events that increase guest engagement and overall satisfaction." If you're wary about guests' food preferences, opt for a fusion menu that incorporates local favorites with classic dishes.
Excursions
Longer destination weddings can accommodate more activities in the itinerary, including some offsite adventures. "Whether it's a cruise on a catamaran or an expedition through the mountains, excursions are a great way to get the most out of a wedding getaway for both the couple and their guests alike," shares Megan Velez of Destination Weddings Travel Group. "These days, couples are booking excursions with their destination wedding specialist prior to the Big Day, saving the group both time and money while ensuring guests can come well equipped for their adventures." Consider your group's interests and needs (i.e. kid friendly, handicap accessible, etc.) as you plan an excursion.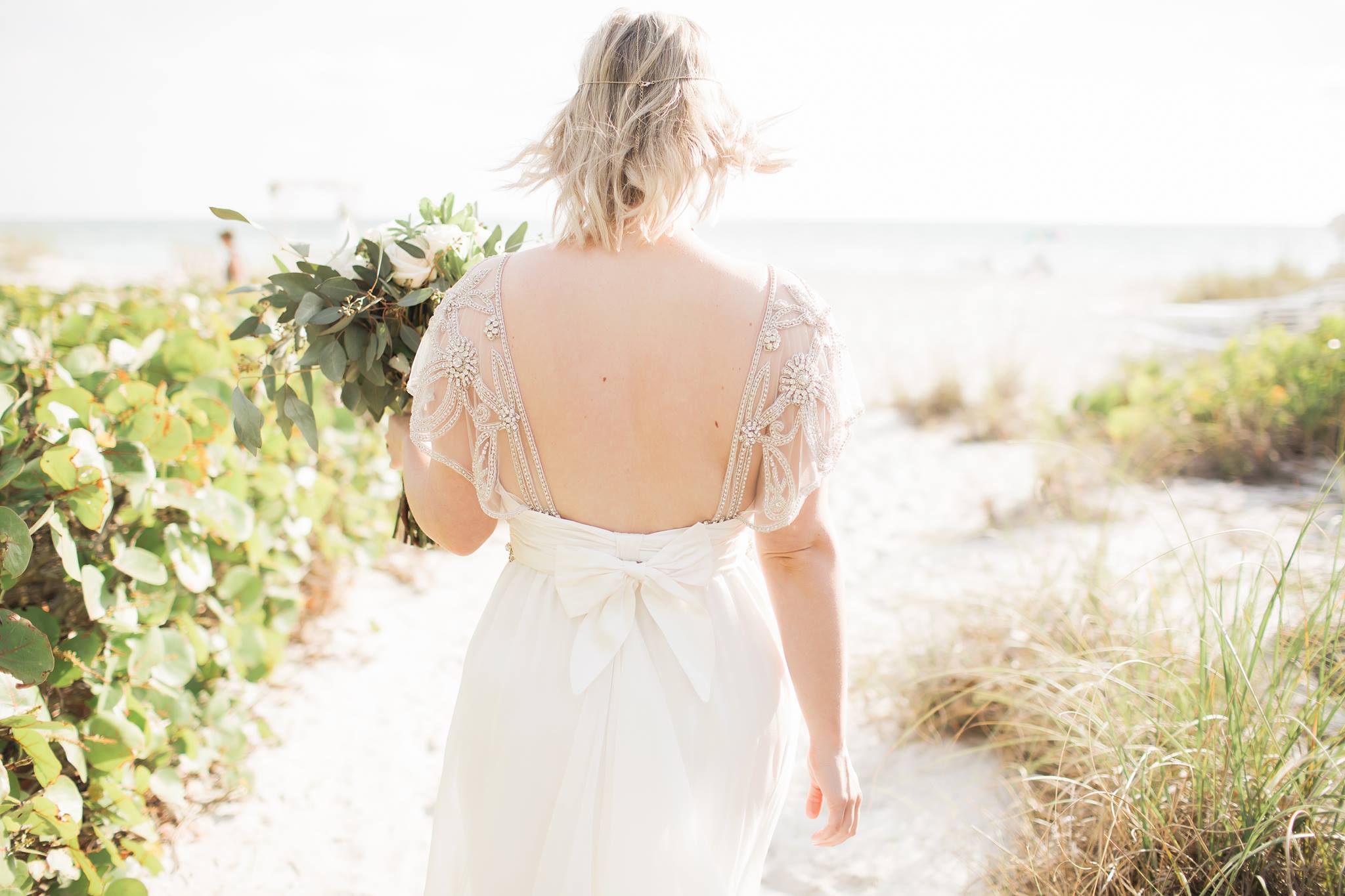 Image by Brooke Images
A sweet send-off
After a long and fun stay, there's nothing better than a special something to cherish on the way back to the real world. "Sending attendees on their way with local snacks has risen in popularity," explains Velez. "Whether they eat them on the flight home or save them to share with friends at home, it's a nice way to give them a little piece of paradise as the wedding experience wraps up." Ask your planner or venue coordinator for ideas for a memorable thank you gift.
At the end of the day, remember that your beautiful destination will lead the charge in creating a wedding celebration that speaks to you and your partner's relationship. Every couple is different, so enjoy the process and have fun discovering your perfect wedding experience.

The following two tabs change content below.
This post was written by an ELD Team Member... and there's a good chance she likely loves weddings, Kate Spade, and wedding details, as all of #TeamELD does!