If you're a wine lover like me, you may be wondering about a few ways to incorporate wine into your wedding beyond just serving it. Lucky for us, Francis Ford Coppola sent me a few of their Votre Santé wines, and it turns out that they're the perfect wines for a celebration! So I got with my friend Leslie Jean Photo and decided to use the Votre Sante wines as "models" to demonstrate a few examples of how you can incorporate wine into your wedding!
Votre Santé wines pay tribute to Francis's grandmother who began a family tradition of toasting "a votre santé," meaning "to your health," each time she raised a glass. Created in her honor, this wine is the perfect accompaniment to toast any family tradition, whether preserving old traditions, or creating new and lasting memories- including the joining of two families in marriage!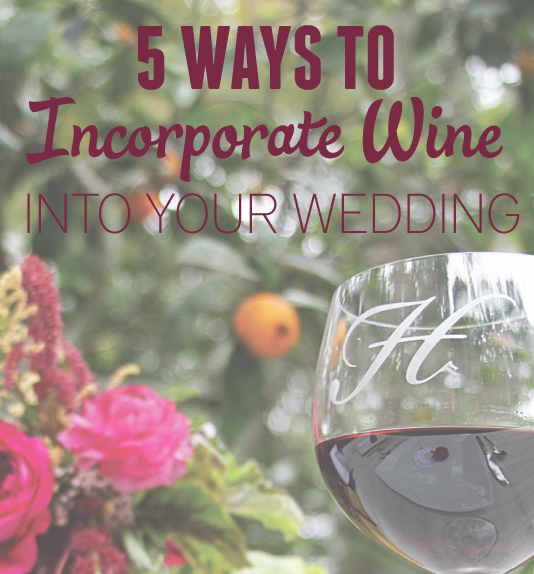 1) Give wine as a gift to ask your bridesmaids
There are lots of cute wine gift boxes and carrying cases out there, and gifting your favorite wine would be great way to ask your best gals to be your bridesmaid! Add a gift tag or card with your message of choice, and if you want to go a step further, you could even include a custom wine glass!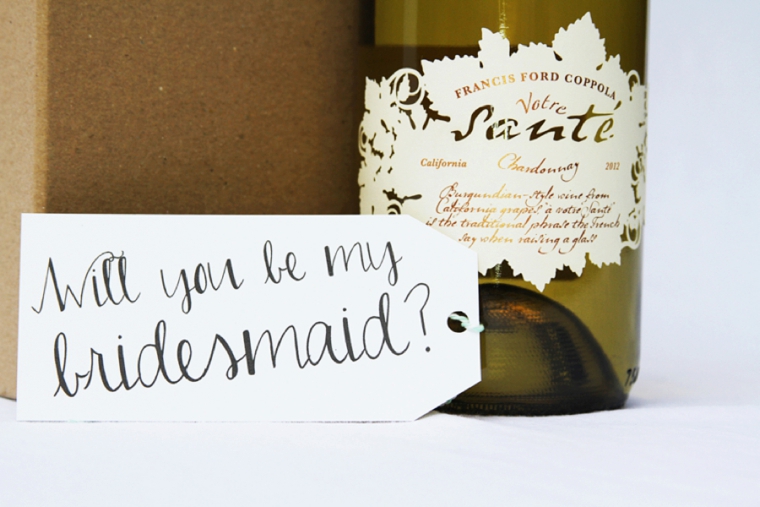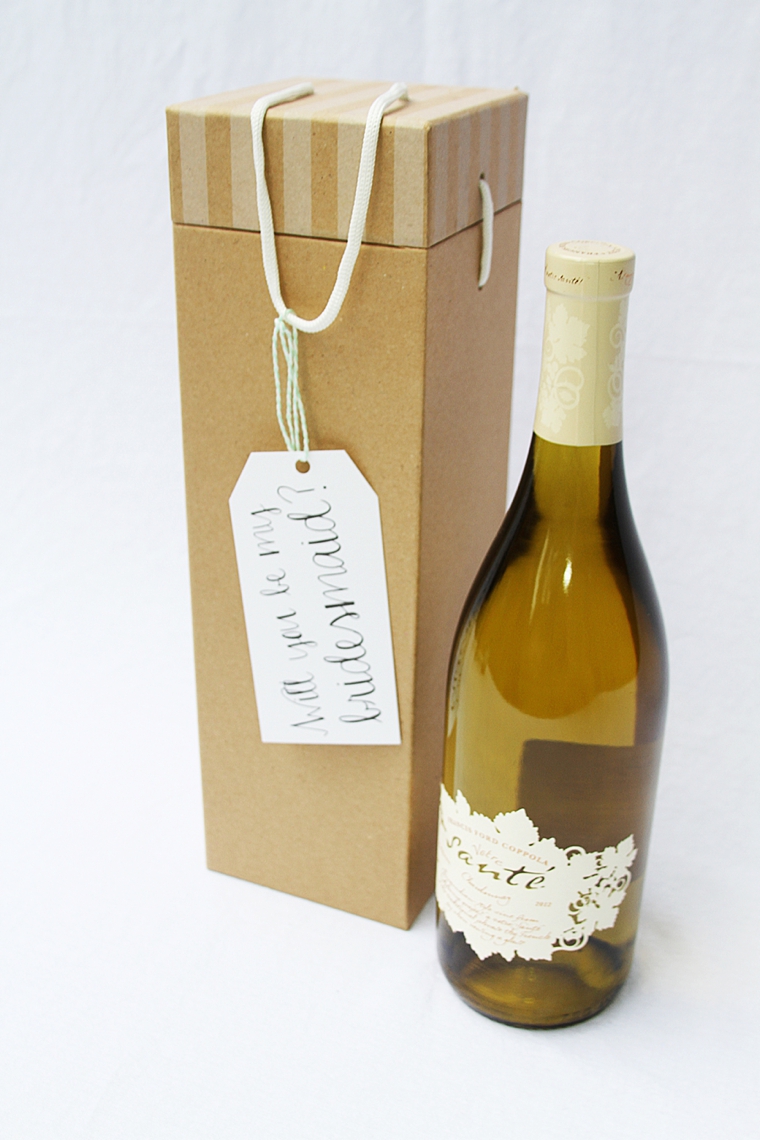 2) Use wine in a signature drink
If you're already serving wine at your wedding, why not add a bit of a twist to the options and offer a signature drink that uses wine? There are several options and recipes out there, including white wine with lemon-lime soda, red wine and cola, and of course one of my favorites, sangria.
3) Table numbers
Sometimes I'm convinced that wine bottles were MADE to be table numbers! I love it when things can serve a dual purpose, so I would recommend putting a bottle of wine on tables and letting it serve as a table number as well as allowing guests to drink it too. You can do lots of things when using wine as a table number- here I did a chalkboard sign that just simply goes around the neck of the bottle. (I like this so guests can see what kind of wine they're drinking.)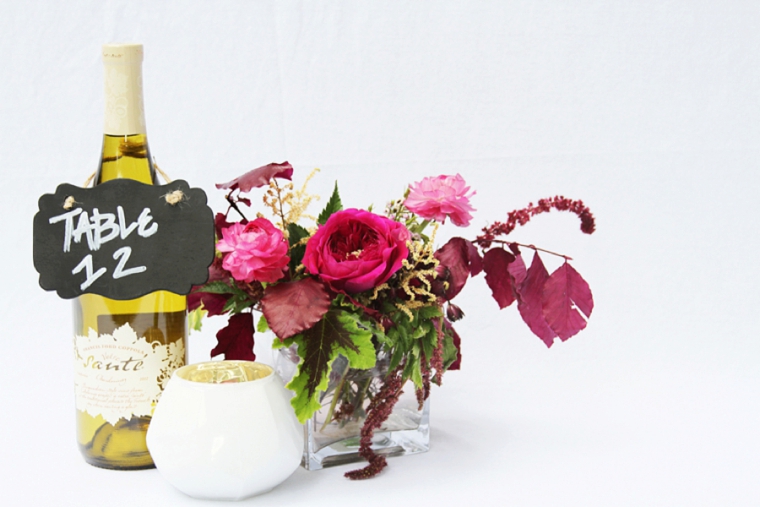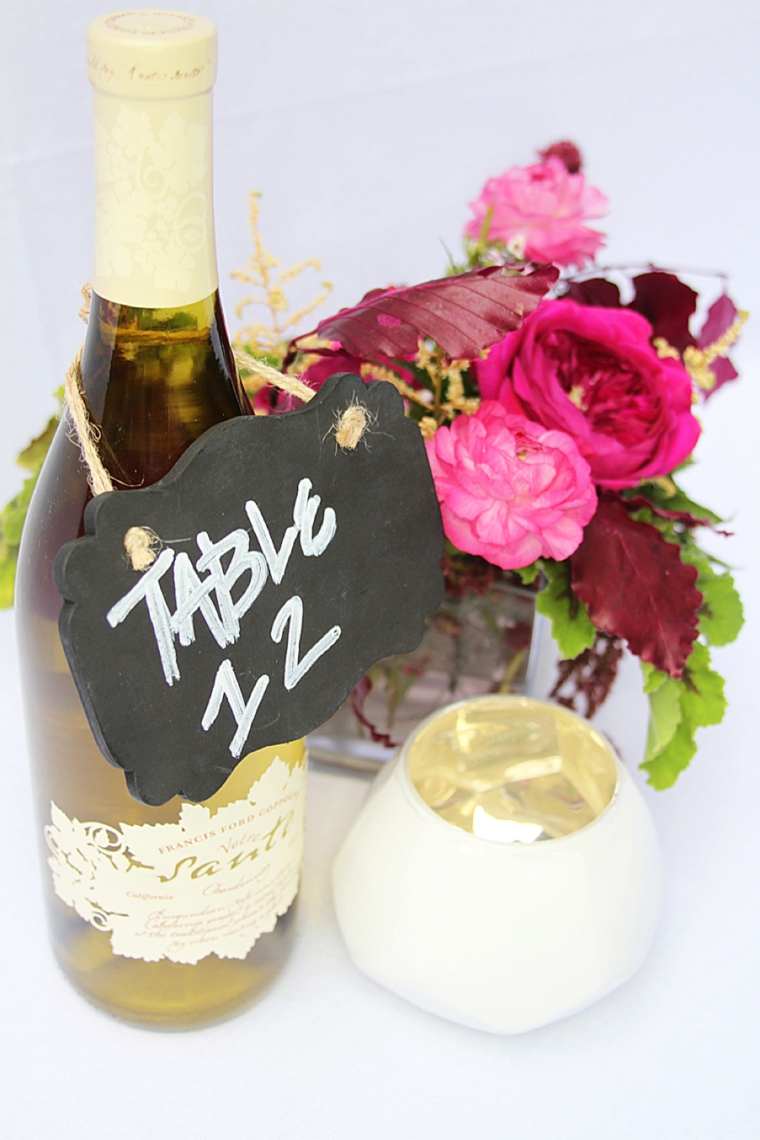 And another option would be to create custom labels and place them over the existing label. If you go this route, I recommend including information about the wine on the custom label.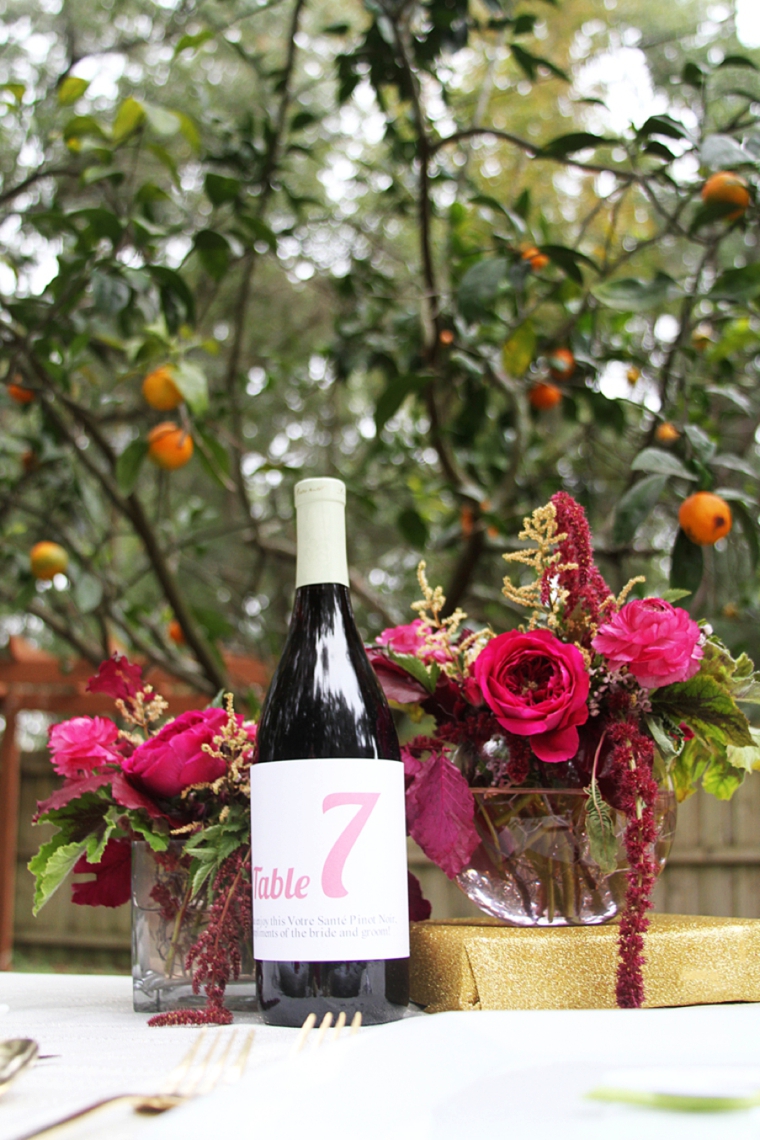 4) Wine bottles as a guest book alternative
Using wine bottles as a guest book alternative is something that is commonly seen now- especially if couples are wine lovers! You can place a bottle (or bottles) of your favorite wine out with paint pens for your guests to sign. Some people choose to do special bottles for each "anniversary", and then drink them on that anniversary- which I think is a great idea! Once you drink the wine, you can just save the bottle and use it to remember your wedding day.
5) Wine tasting wedding reception
I'm particularly fond of the idea to have a wine tasting wedding reception- mostly because I haven't really seen it done! This would of course be more of a cocktail-style reception, and you could have various food stations that are paired with a particular wine. My favorite part of this is the details that you could have! You could have custom wine glass markers for each guest with their names on them (so they don't lose their glass), and then have custom wine glasses as your favors!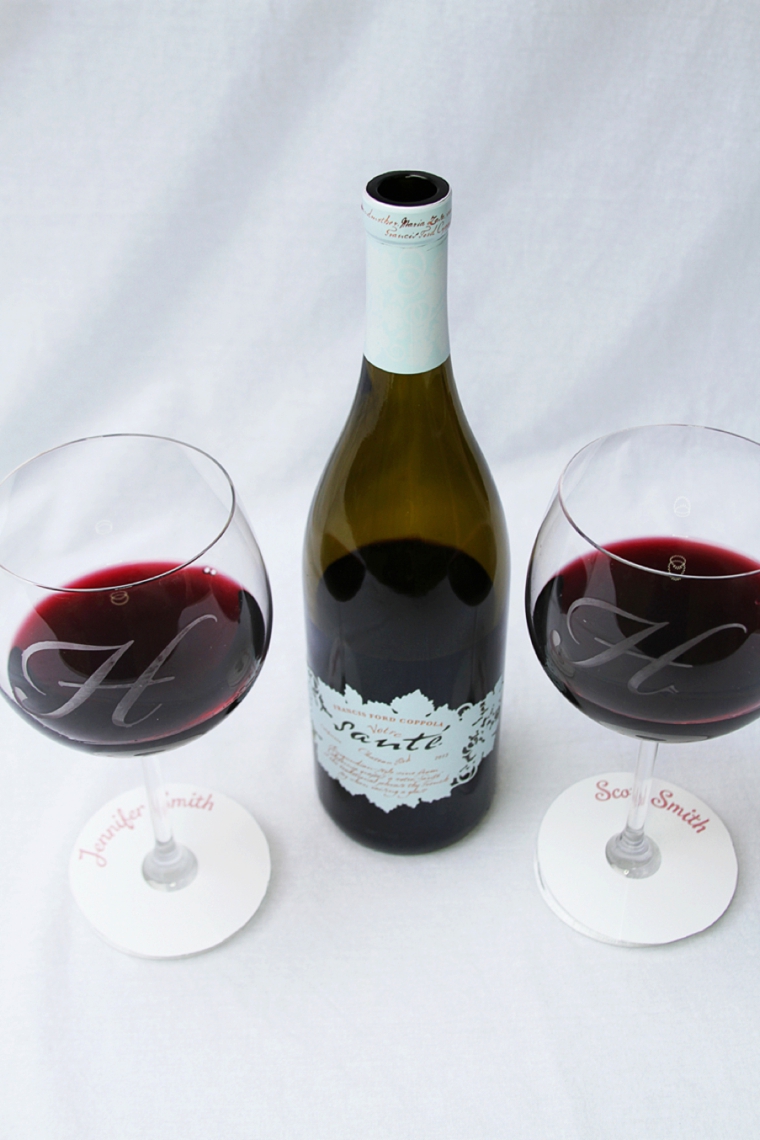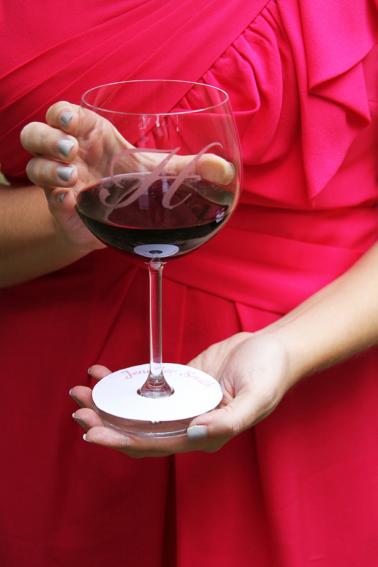 As I mentioned before, Francis Ford Coppola's Votre Sante is an awesome wine to use for celebrations- including weddings of course!
And great news! As an ELD reader, you can get 15% off your first order of Francis Ford Coppola wine and $5 shipping! Just click here and use the promo code "COPPOLA15"!
So tell me- will you be incorporating wine into your wedding at all? What will you be doing?

The following two tabs change content below.
Lauren Grove is the editor and owner of Every Last Detail. A clueless bride-turned-wedding planner, Lauren uses her experiences and knowledge to educate and inspire brides all over the world.