4 Steps To A Successful Wedding Budget
---
Nothing can ruin the celebratory feeling of your engagement like the daunting thought of discussing a wedding budget with your family. The truth is, weddings are an investment for couples and their families, and money can be an awkward and uncomfortable subject to discuss. These four steps can facilitate a thoughtful discussion with your loved ones and lead to a clear understanding of your wedding budget from the very beginning.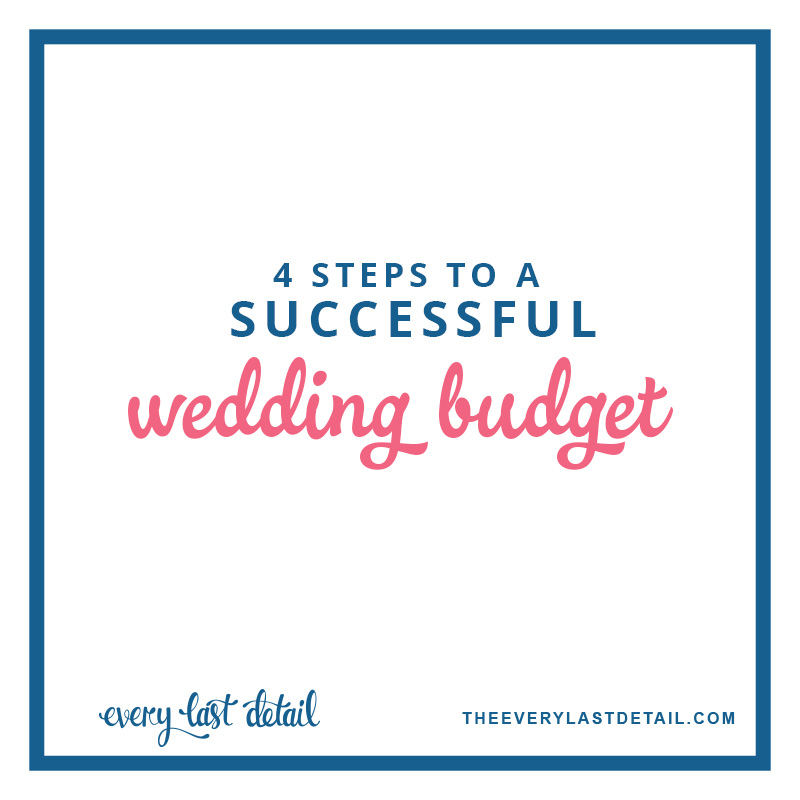 Step One: Get Clear on What is Most Important to You and Why.
The single most important thing you can do, to ease anxiety at the beginning of your planning process, is to have a discussion with your spouse-to-be about what elements of the wedding are most important to you and why. Talk about how you want to feel during your wedding day and what details and memories you want to look back on throughout your lives together. Choose a short list that includes the most important elements for both of you. Keep this list between 1-3 items and be able to articulate why each element is important to you. For example: "It is important to both of us that our wedding be held in the city we call home, because this is where we are putting down roots for our own family." This is also the ideal time to talk about how much the two of you can financially contribute to your wedding.

The reality of life, family and budgets is that you have to compromise on some things during the planning process. When you are very clear on the items that are most important to you, it is easier to compromise on those items that don?t hold as much meaning.
Step Two: Identify and Talk with your "Stakeholders"
Once you have a better understanding of what is important to the two of you, it's time to find out who else is contributing to your budget and at what level. Draft a short list of the most important financial and emotional stakeholders for your wedding. A stakeholder is someone whose opinion, feelings, and financial contribution are important to the wedding day. Most often this is both sets of your parents, but every family is different, so identify who the stakeholders are in your life. Anyone who is contributing a large sum of money to the wedding budget should be on this list, as well as those closest members of your life whose emotional tie to the wedding day is the highest. Keep this list as short as possible.

Don't make the mistake of skipping conversations with those who have high emotional expectations from your wedding, but are not contributing financially. Take the time to listen to them and understand their expectations at the beginning and you will save yourself time, stress, and worry throughout your planning. You are not obligated to include any of their expectations in your planning, but if there are elements important to them that fit within your plans and budget, it's a lovely gesture of kindness to include what you can. If their expectations do not match with your own, share the items that are most important to you and why they hold so much meaning. This helps them understand why you are making certain choices.

Schedule a time to talk with all the people on your Stakeholders list. In person or on the phone is the best way to have these discussions. Avoid having discussions by email until after concrete numbers have been discussed and agreed upon.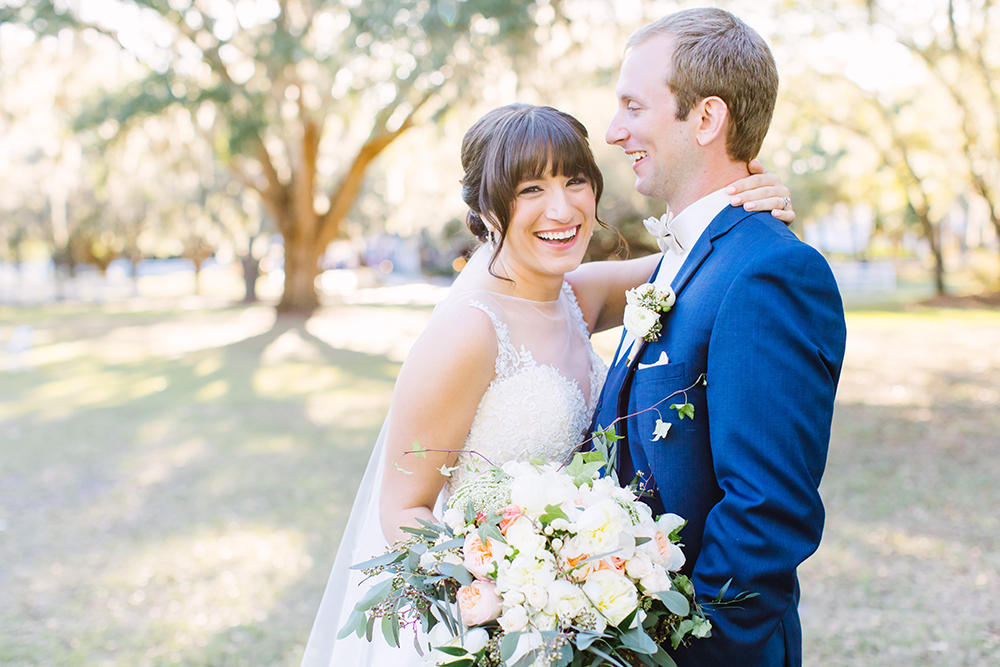 Image by KMD Creations Photography & Film
Step Three: Start the Discussion with a Positive and Grateful Mindset
Weddings carry a unique set of emotions, values and expectations. When attached to large sums of money, the whole subject can be one of the most difficult aspects of planning. Keep your focus positive and your mindset grateful and you will come out of the budget discussions with a much healthier outlook. The multitude of choices available today can lead to a distinct feeling of "lack" when we compare ourselves to what we see online. Nowhere is this more likely to come up than when discussing budgets. Focus on the elements most important to you and share them often with your family. At the end of this engagement journey, your marriage will be stronger and happier if you make the choice to focus on the positive aspects of your celebration and the wonderful things you do have.
Step Four: End the Discussion with a Clear Understandings of Contributions and Expectations
It's important to leave your discussion with a clear understanding of what each person or family is willing to contribute financially and any expectations they have in return. Concrete numbers need to be discussed so you can begin to select vendors that fit within your budget needs. It?s also helpful to discuss whether the contribution will be a lump sum given directly to you, or if that family member or loved one will pay vendors and bills directly.

If tensions rise, or you cannot come to an understanding about certain elements of the wedding, don?t make any final decisions during the initial discussion. Use this time to listen to their wishes, talk about why your values are important to you and schedule a time to regroup. Forcing decisions and giving ultimatums, will only increase the stress.
Talking about your budget will not be as much fun as other tasks in your planning process, but skipping this step will cause more stress down the road when you are making decisions without a clear understanding of how much money you have to spend. Following these steps from the beginning will bring you clarity, a solid budget to start your planning, and less tears during your engagement!

The following two tabs change content below.
This post was written by an ELD Team Member... and there's a good chance she likely loves weddings, Kate Spade, and wedding details, as all of #TeamELD does!