Happy Thursday everyone! Today we're going to have a little chat about choosing the date and time of your wedding. It's something that you all have to do very early on in your planning process. You can't really do anything without choosing your wedding date, and then shortly thereafter you have to choose the exact time that you want everything to occur. I received this cute little infographic by TurboTax all about dates, times, and how the cost of your wedding can be impacted by both of the factors, and so I thought I would start off with that…

Free Tax Filing, Efile Taxes, Income Tax Returns – TurboTax.com
And now for some of my thoughts and insight into all of this…
Locations: It's true that the cost of weddings are dependent on the specific location of where you have your wedding. If you're on a tight budget and you live in a city where the cost of weddings are higher, you may want to perhaps get married in your smaller hometown or find a venue outside of the city. Example: My friend lived in DC, but chose to get married in our small Florida hometown. It was either spend $30,000 on an wedding for 50 people in DC, or spend the same amount and have 150 people in our small hometown. :) 
Time of Year: Ah yes, the time of year can play a HUGE factor in what your wedding ends up costing, but also in the availability of vendors and venues! The most popular/least popular wedding months are going to vary by your location though. I know here in Florida, the most popular months are March, April, October, and November- because the weather is the nicest in those months. So for your location, if you want to know what the most popular months are, think of when the weather is the best. :)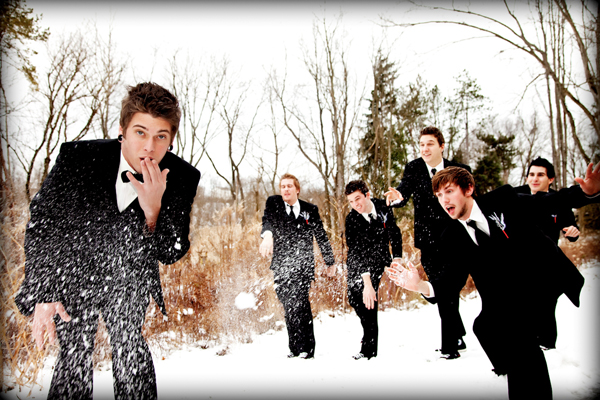 Photo by VUE Photography
Time of Week: Weddings that occur on days other than Saturday are becoming a lot more common. It makes sense- who ever said that you absolutely had to get married on a Saturday anyways?! Of course you'll want to think of your guests when choosing the day of the week to get married, but if you want your wedding to be on a Wednesday, I say why not?! Besides, you could possibly get a lesser rate for your venue rental! But I'm not going to promise that you can get any "discounts" from other vendors, because service is service and product is product no matter what the day of the week is. :)
Time of Day: It's true- the time of day can have a huge impact on what you end up spending. Mostly because all of the other times of day that are available- morning, afternoon, later evening- result in less food and alcohol. Well, except for later at night- that would most likely result in more alcohol, if you have a partying crowd. :)
Brides, what are your plans? Have you chosen your wedding date and time yet? How did you come to your decision?
The following two tabs change content below.
Lauren Grove is the editor and owner of Every Last Detail. A clueless bride-turned-wedding planner, Lauren uses her experiences and knowledge to educate and inspire brides all over the world.