Hi everyone! Wow, I seriously cannot believe that it's August already! This year is flying by so ridiculously fast!
So for Thursday Tips today, I thought I would talk about having a wedding coordinator. Yes, I know that wedding planners and coordinators are a common topic here at ELD, but after all, I did get into this whole blogging thing because I was a wedding planner! :)
In the past I've discussed things like SIGNS you might need a wedding planner, WHY you need a wedding planner, and that you DESERVE a wedding planner… but I haven't talked about what to do if you just can't AFFORD a wedding planner. Yes, I said it. It's not that wedding planners are incredibly expensive, it's just that sometimes the truth of the matter is that you might not be able to afford a wedding planner. But STOP don't freak out, and don't give up! The good news is that you can still enjoy your wedding day! The answer? A WEDDING COORDINATOR!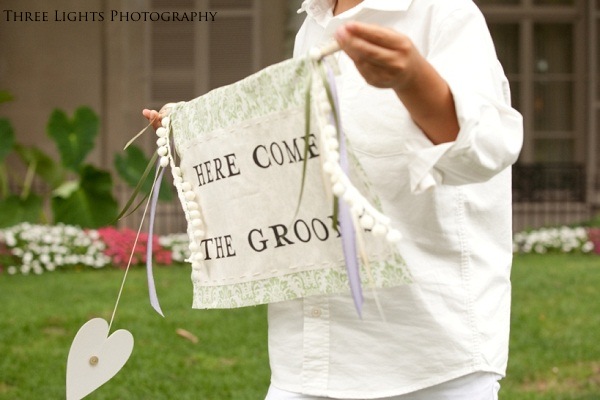 Via ELV DC Wedding Planner, Bellwether Events
So sure, you may not be able to afford a FULL SERVICE wedding planner, but you can still get the next best thing! First things first, you'll want to know about the difference between Full Planning & Coordination. Got it? Okay, great… let's move on. If you decide that you want to just go with coordination instead of full planning, you may have a few questions…
What's the difference between a "coordinator" and a "planner"?
When we're talking about a "coordinator" and a "planner", it's all about the titles. Usually a coordinator will also have the title of "wedding planner". Often times it's the same person, just the difference between the two "terms" is the service that you receive. Wedding coordinators are still "wedding planners" to other brides who have hired them for full service planning. But lucky for you, they also offer coordination services! When you hire a coordinator, they will do just that- coordinate your wedding day. And most of the time they also coordinate the weeks and days leading up to your wedding day. Speaking of which…
Is there a difference between "Day-Of" or "Month-Of" services?
"Day-of" coordination is slowing being eliminated from coordinators' services, and "month-of" is taking the place of it. Not because they're charging more, but because it's the truth of what the service is and should be. Everyone handles their coordination differently though, so it really just depends on who you end up with.
But my venue has a coordinator- can't they take care of everything?
In a nutshell, yes, your venue may have a "coordinator", but they're going to be busy coordinating the things going on with the venue. This is why their title is usually "venue coordinator"… not "wedding coordinator". Also, when you hire a coordinator for your wedding, he or she is working for YOU- not the venue. I highly recommend you read this post in regards to this "debate". :) [Note: the same facts pertain to a catering company's "coordinator" or "planner". They are working for that company, not you!]
Can I afford a coordinator?
Ah, the big question. My answer for you is simple: YES you can. All you have to do is plan for it. (Budget before you book!) If you want to enjoy your wedding day, don't let there be a question of whether or not you'll be getting a coordinator. Just include it your budget early on in your planning process, and about 6 months before your wedding, book someone!
When should I hire a coordinator?
You can start your search for a coordinator about 8 months before your wedding. You could even inquire with them early in your planning to ask about their coordination packages so you can plan ahead for what you need to set aside in your budget. I recommend that you hire your coordinator 6-7 months before your wedding date. Planners & coordinators tend to book up fairly quickly, especially during the more popular months. Also know that you won't begin working extensively with your coordinator right away when you book them at this point in your planning. A few emails may be exchanged here and there, but usually the most time spent will be a month before your wedding.  
Via ELV Florida Panhandle Wedding Planner, Savoir Faire Weddings
 Friends, when it comes down to it, you deserve to not have to worry about anything on your wedding day- as does your mom, your aunt, your cousin, and your friend from college. I can't tell you how many horror stories I've heard- from both brides AND vendors- about how they wish they had at least hired a coordinator. So remember- if you can't afford a wedding planner, just PLAN on having a wedding coordinator.  All in all, it's about having someone there for you on your wedding day- someone who can make sure everything goes according to plan. Someone who wants you to have the best wedding day you can have and who knows how to make sure you have it!
Any other questions about wedding coordinators? Feel free to ask here in the comments or in the ELD Q&A! And just a reminder- I want you all to have the BEST weddings possible… that's why I do what I do! :)

The following two tabs change content below.
Lauren Grove is the editor and owner of Every Last Detail. A clueless bride-turned-wedding planner, Lauren uses her experiences and knowledge to educate and inspire brides all over the world.