This coral and pink wedding from Aislinn Kate Photography is gorgeously Southern, elegant, and filled with personality. Kelly and Michael both have a love for football, but also both went to different schools- so they incorporated this into their wedding by creating a fun "rivalry" theme! This wedding is a perfect example of infusing your personalities and a unique theme into your wedding- and Kelly is here to tell us all about it!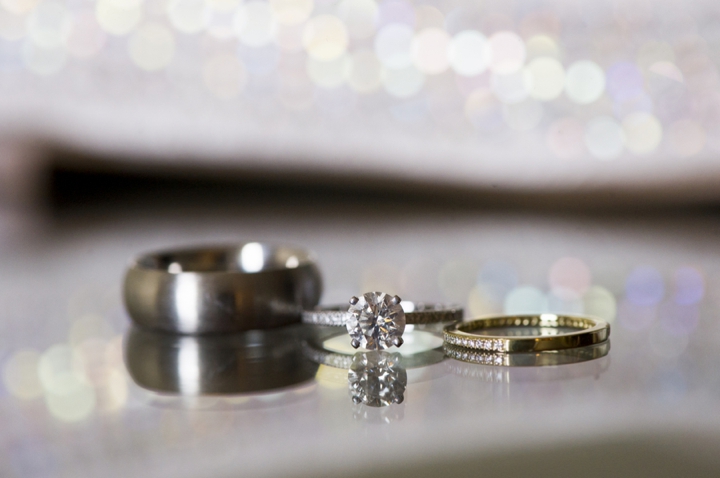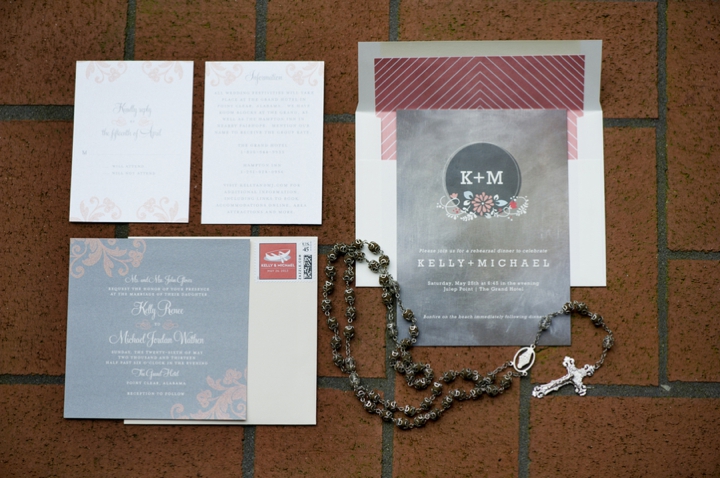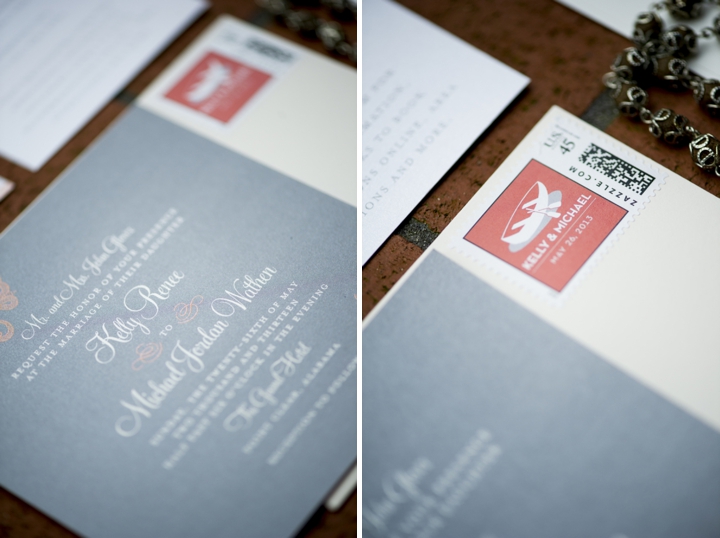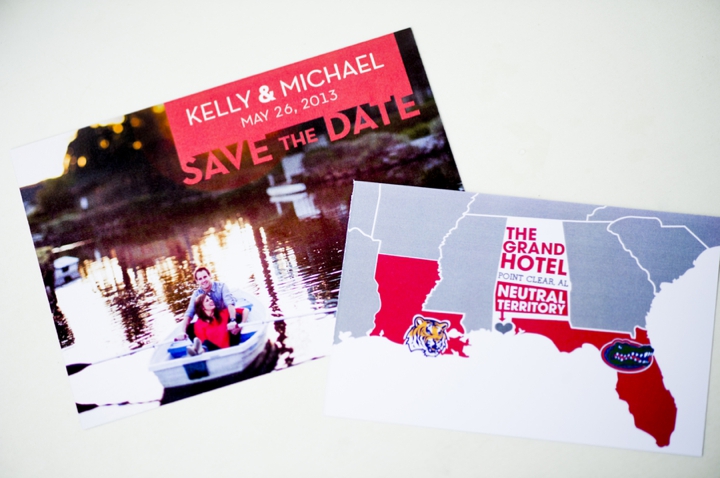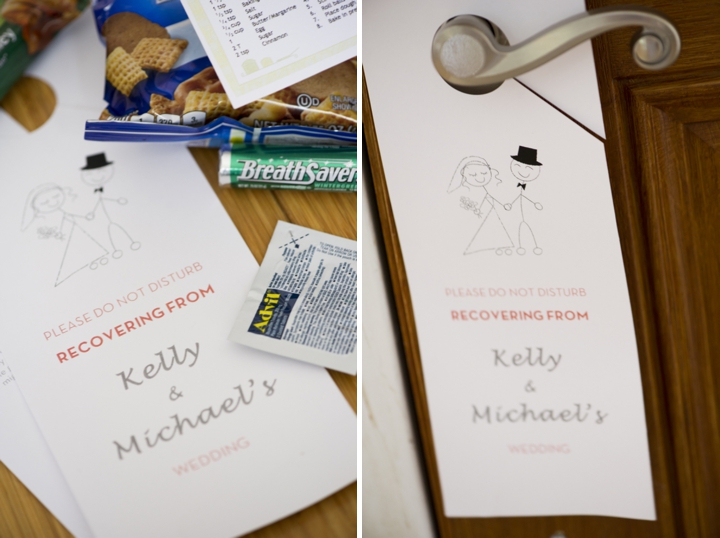 What (or who) helped you most in your planning process and/or on your wedding day?
The big decisions for the wedding were myself, my parents and my husband.  We all met with the different vendors and looked at portfolios to make those decisions.  It was really important that we not only liked their work, but also liked the people we would be working with.  Once those decisions were made, my mom and I worked on all the details that were going to make the wedding special. My cousin was our officiant so he was key in the ceremony planning and he was fantastic.  He hadn't done a ceremony before, but he went above and beyond for us to make it special.  The weekend of the wedding, our wedding coordinator, Mellisa Wilt, was a lifesaver.  She put all of our details into place and made sure that Michael and I's vision was carried out.  She paid the vendors and took care of all the details so the rest of us could just soak in the wedding weekend.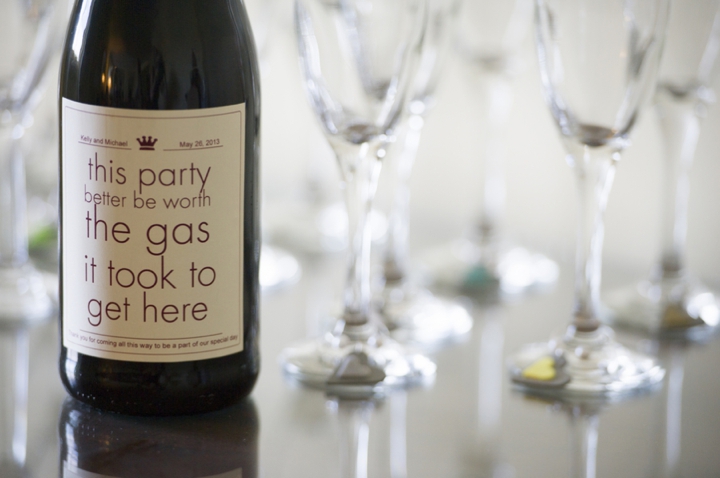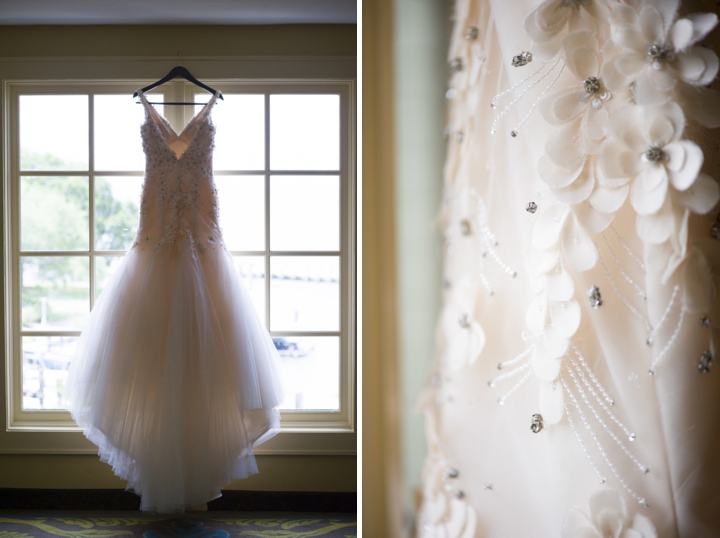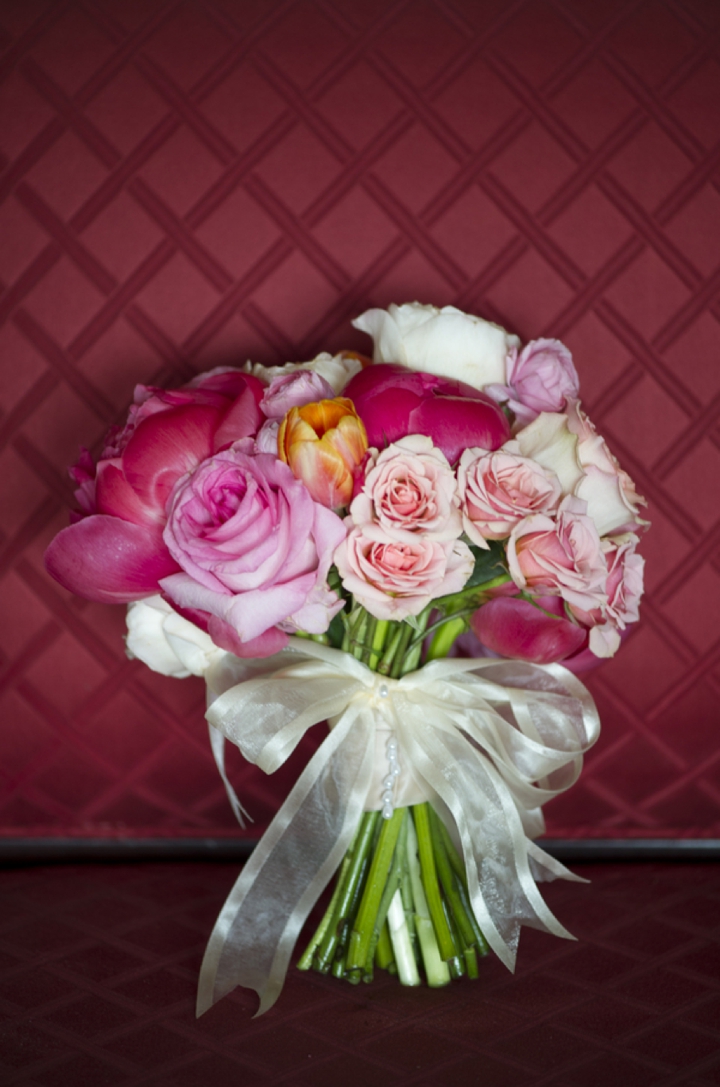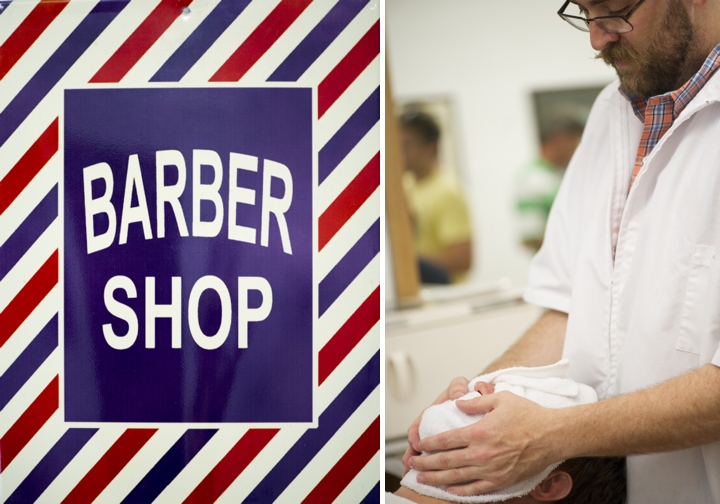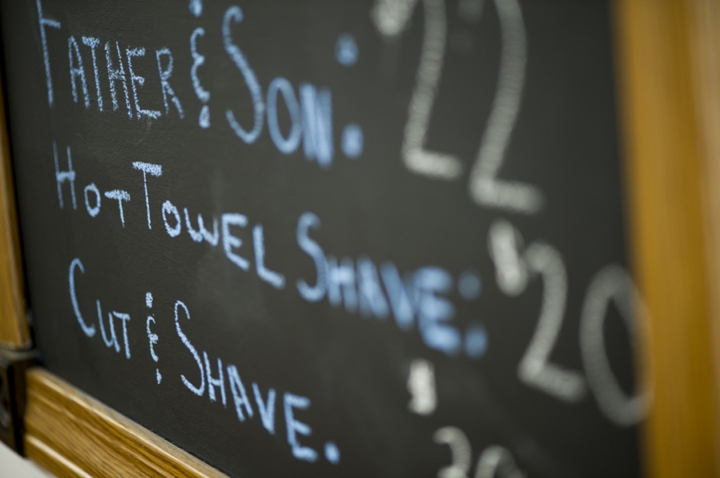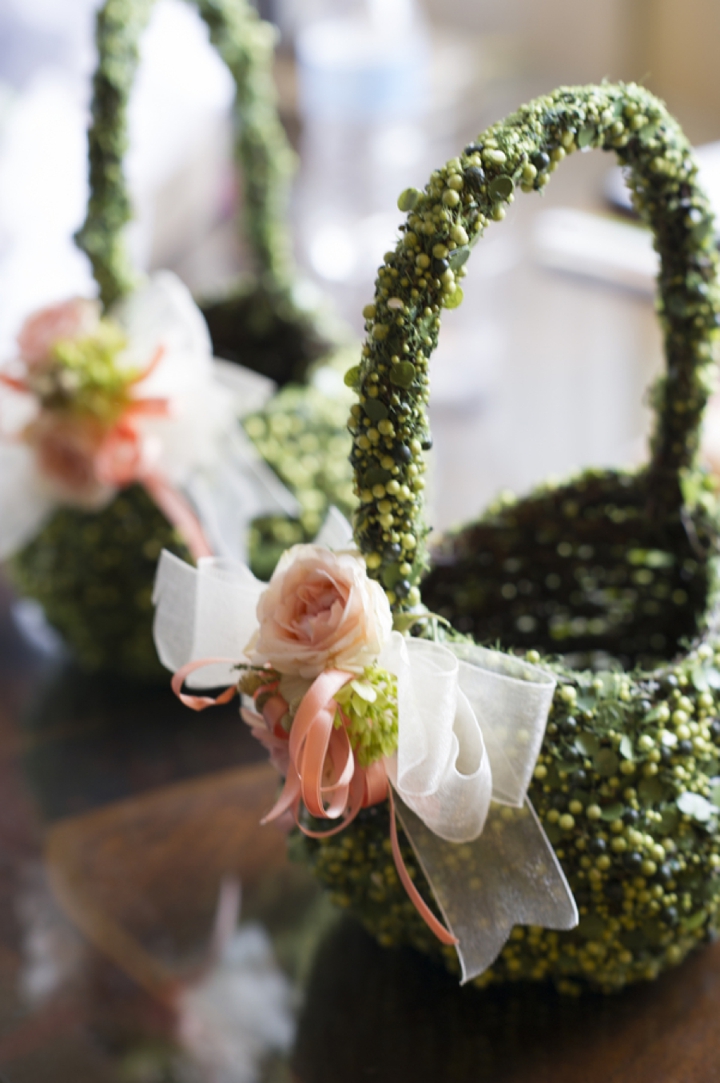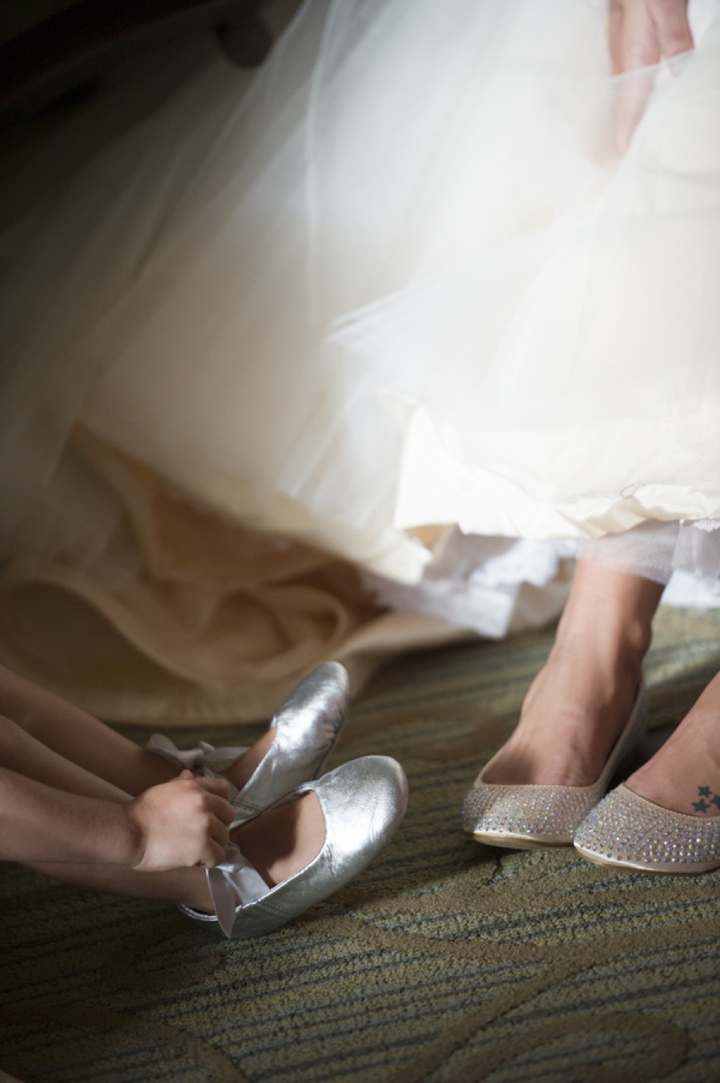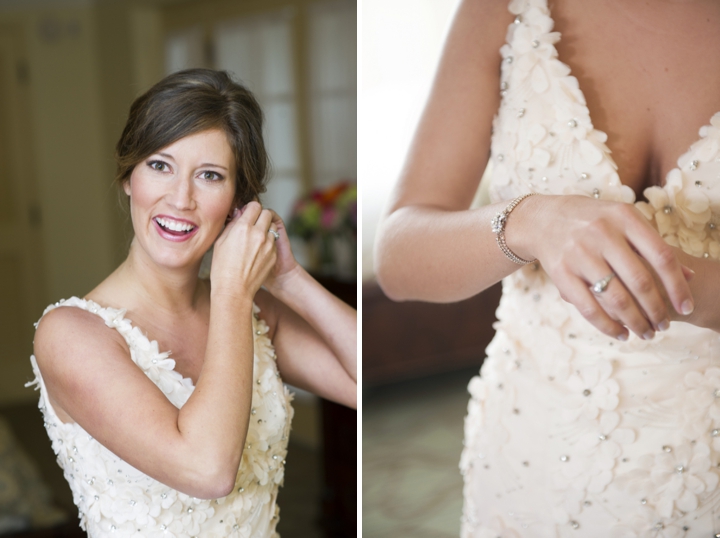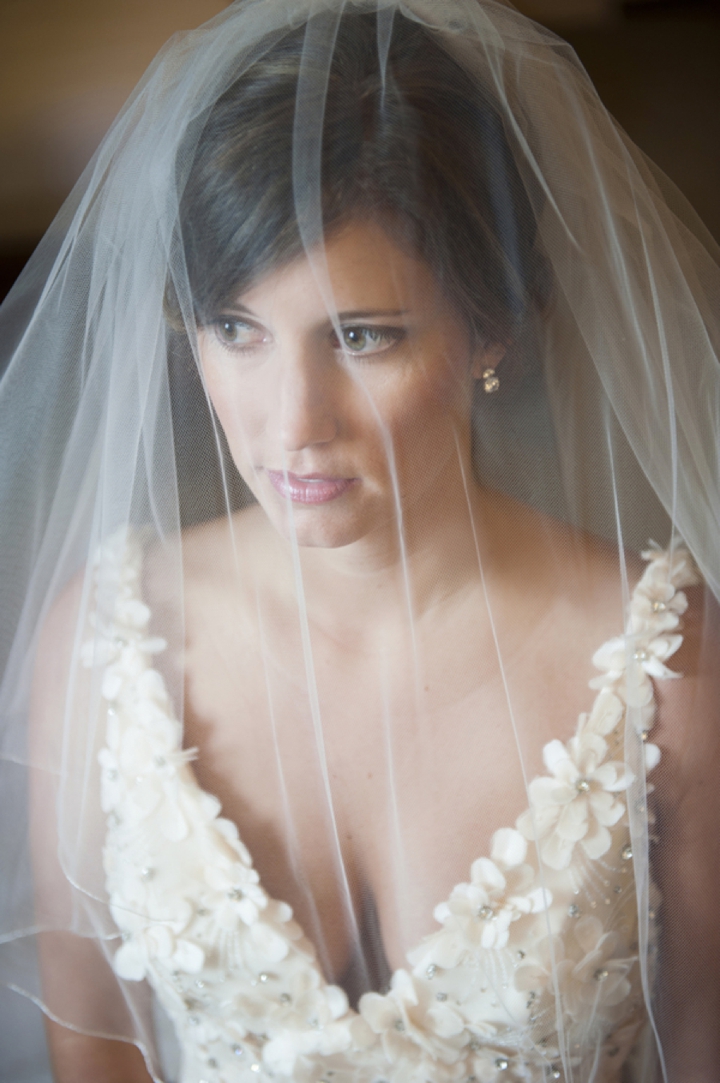 What was the most important thing to you when deciding who to work with for your wedding?
The most important thing was probably the connection Michael and I felt to the person or the person's work.  We had in our minds what we were wanting and wanted to make sure that the vendors we were going with could understand what we were wanting and could help to carry that out.  We hit off with our photographer, Aislinn Kate, right away and we were already in love with her work so that decision was easy.  We searched for a band for a long time.  We knew we wanted a band that was fun and played good music and was classy at the same time.  We listened to dozens of bands online and finally found Nationwide Coverage and they were fantastic! For the florist, wedding coordinator and the lighting technician, we wanted people who knew our venue really well so we got some recommendations from The Grand and went from there.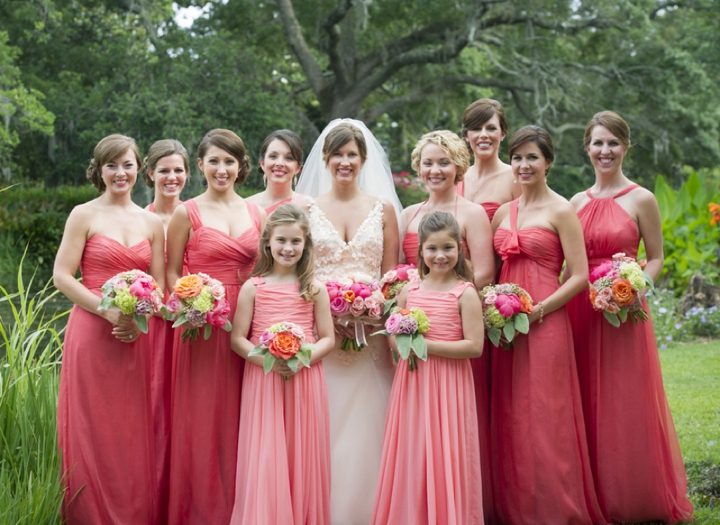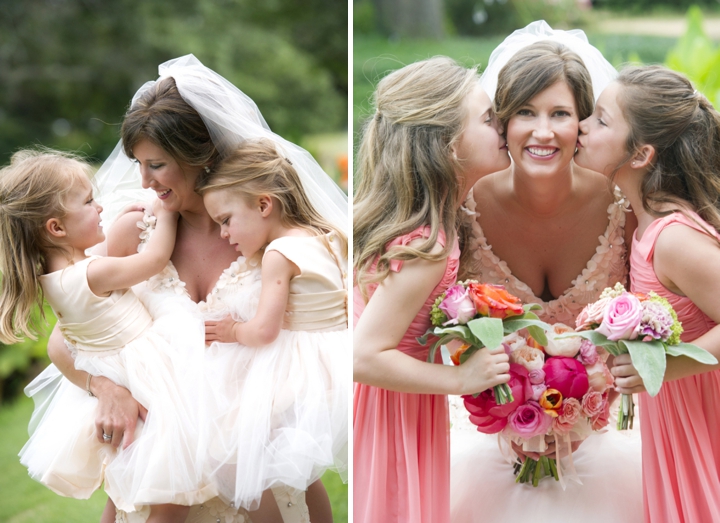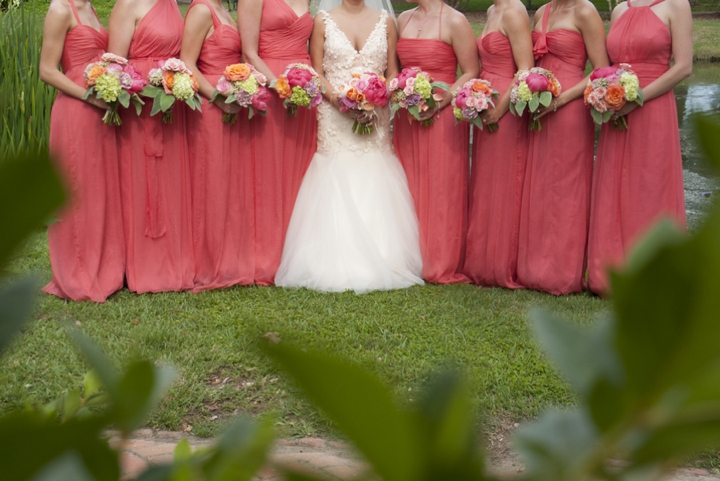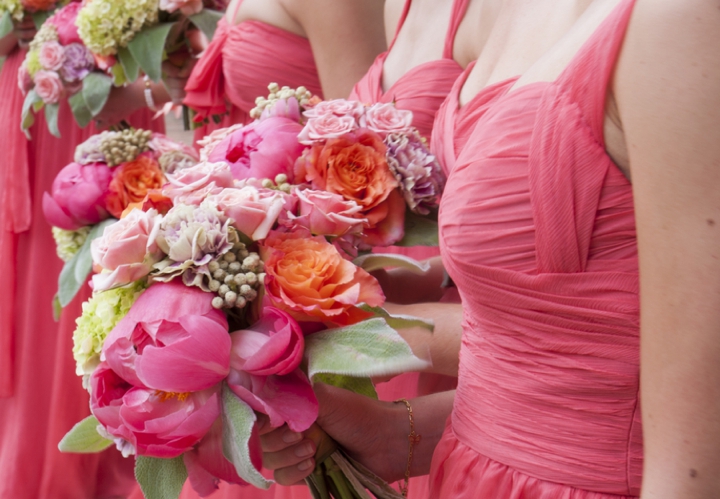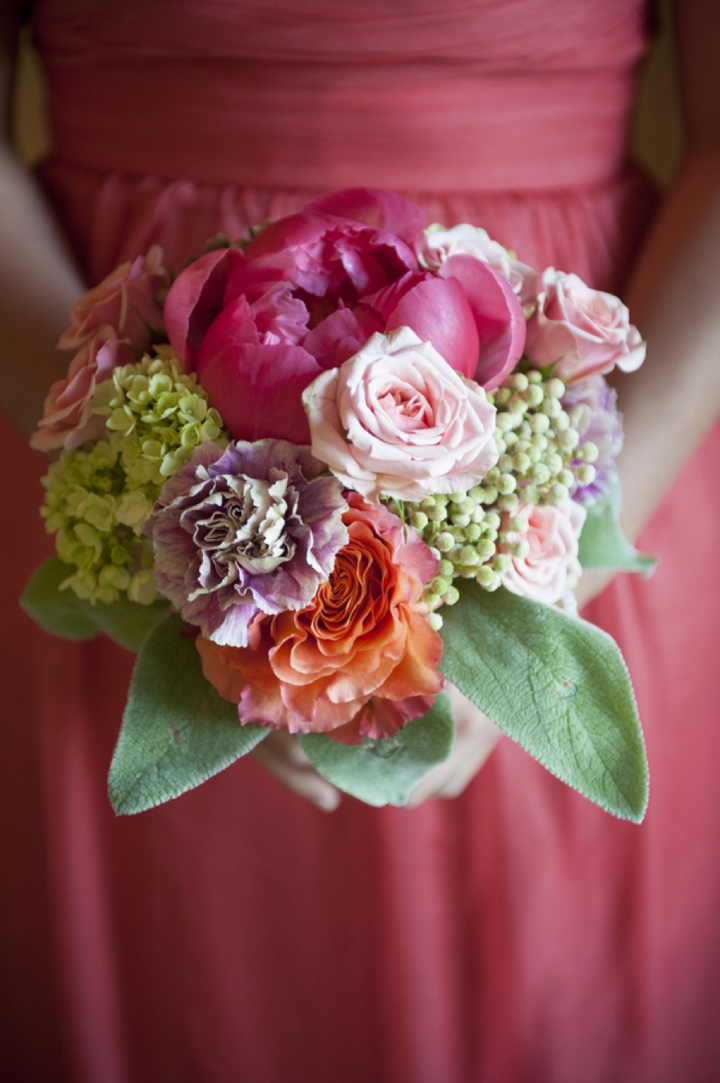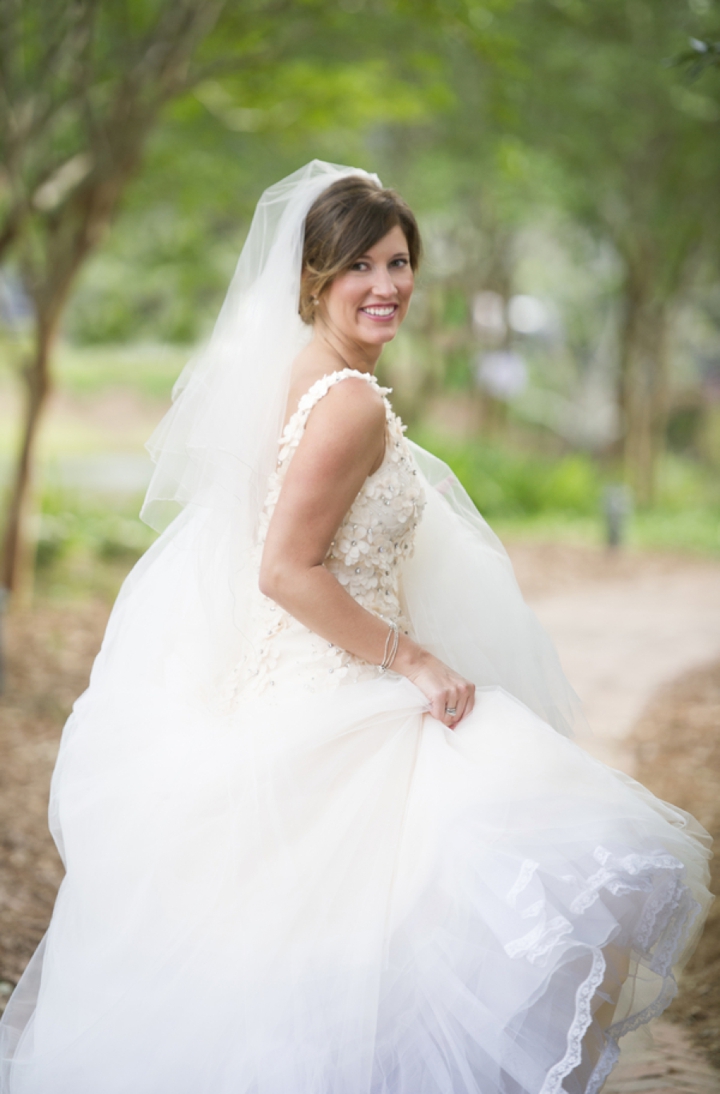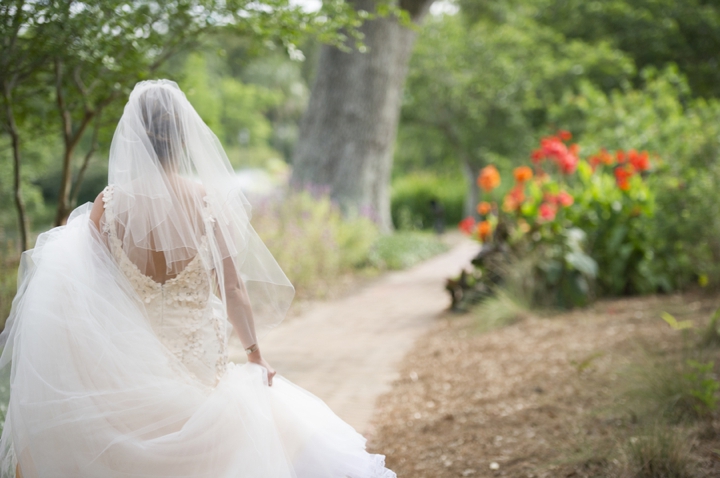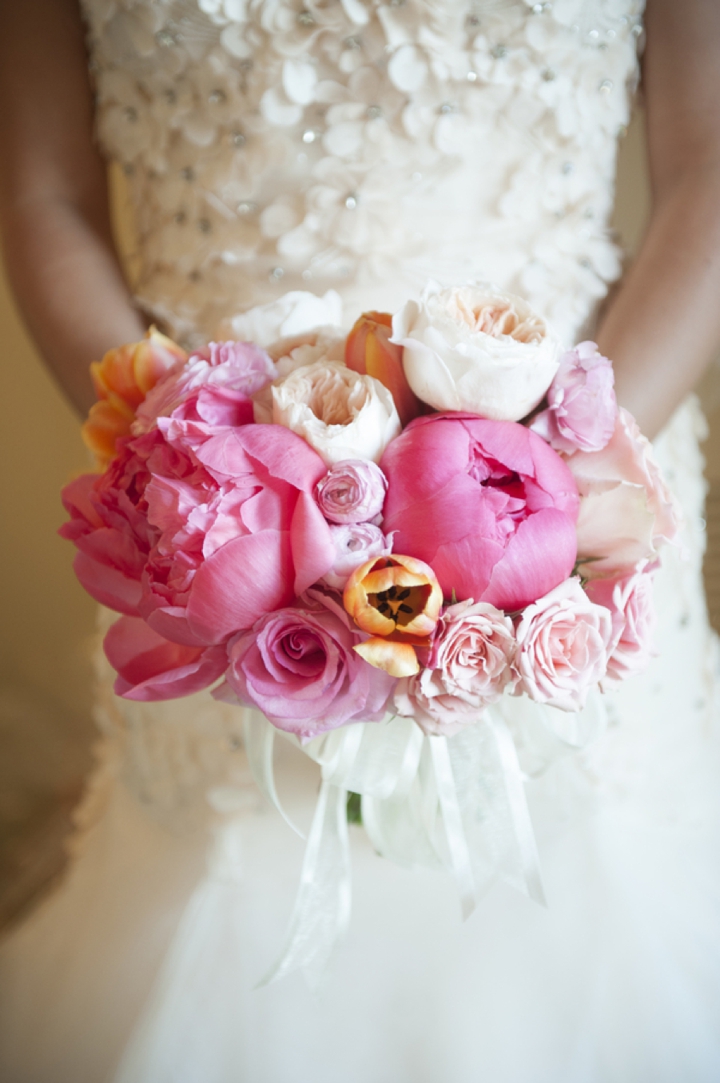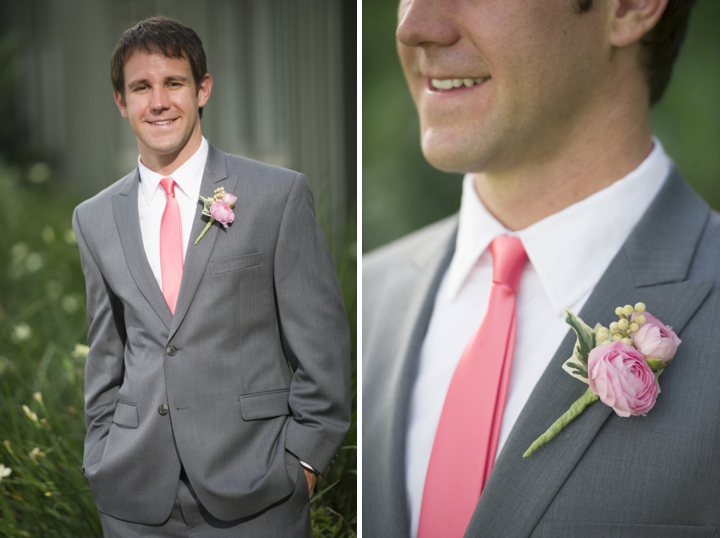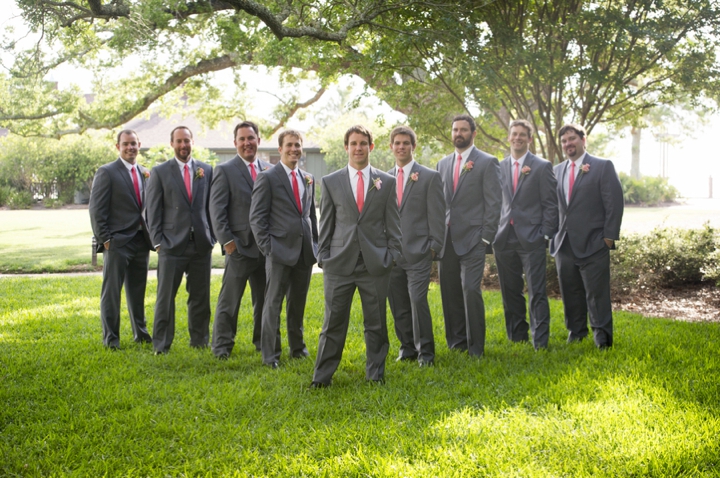 What was your inspiration for your wedding details and/or design?
We had two inspirations. One was the venue.  The green grass and the beautiful trees on the water.  We wanted soft pinks, corals and light greens that would compliment the ceremony setting.  We also really wanted to bring our personalities into it which is where the SEC part came into play.  Michael went to Florida and I went to LSU and that is what initially brought us together, watching the LSU vs. Florida game when we were living in Austin, Texas.  From then, we've always had a friendly rivalry when our schools play.  The majority of our friends and family are SEC fans so we wanted to bring that in to the theme.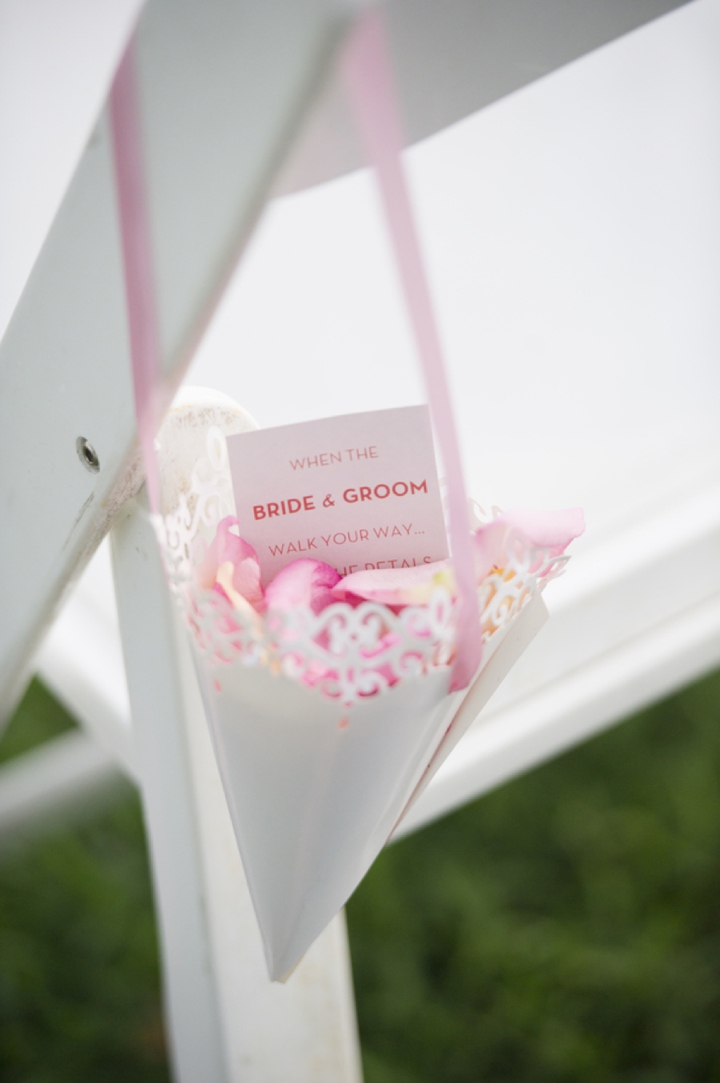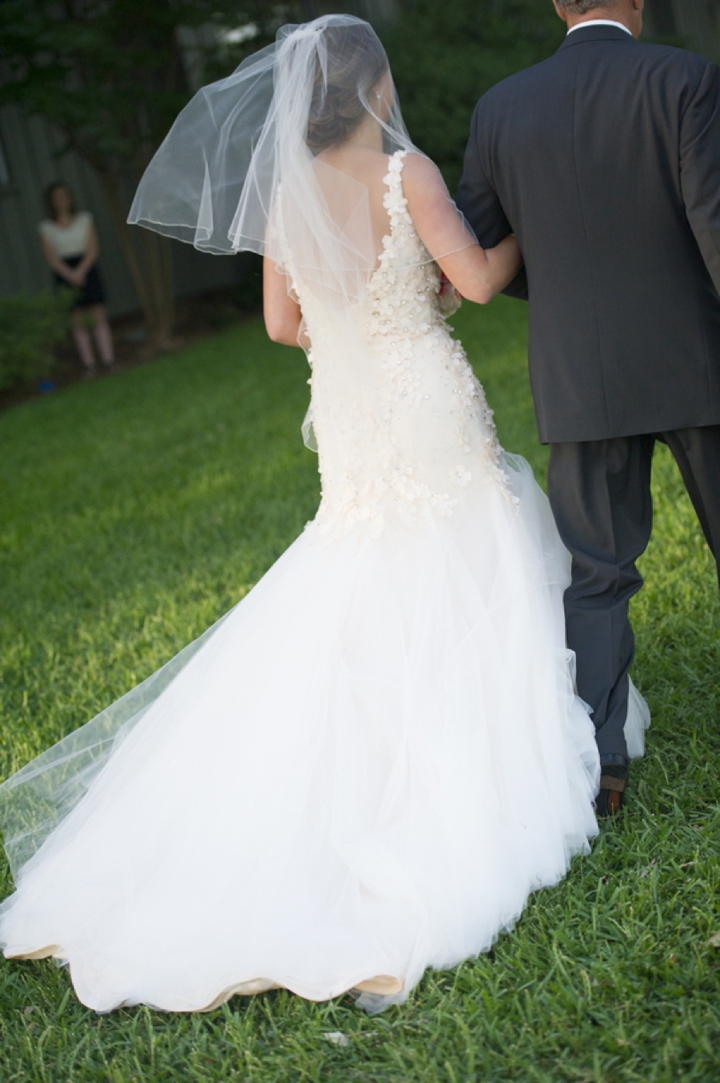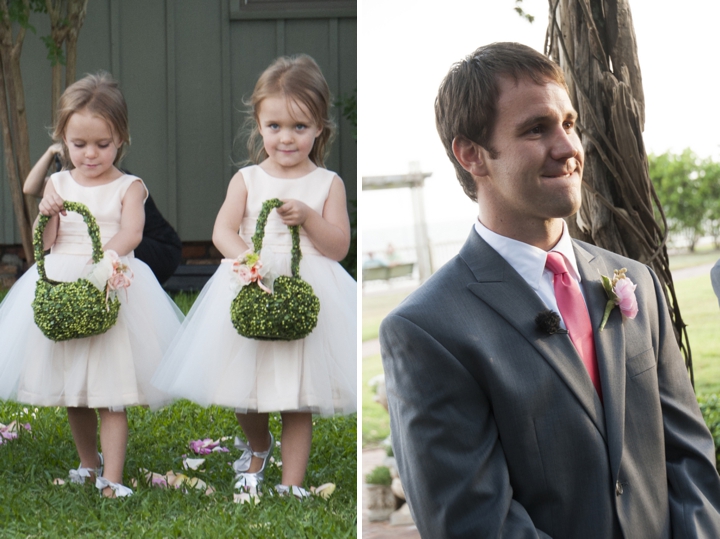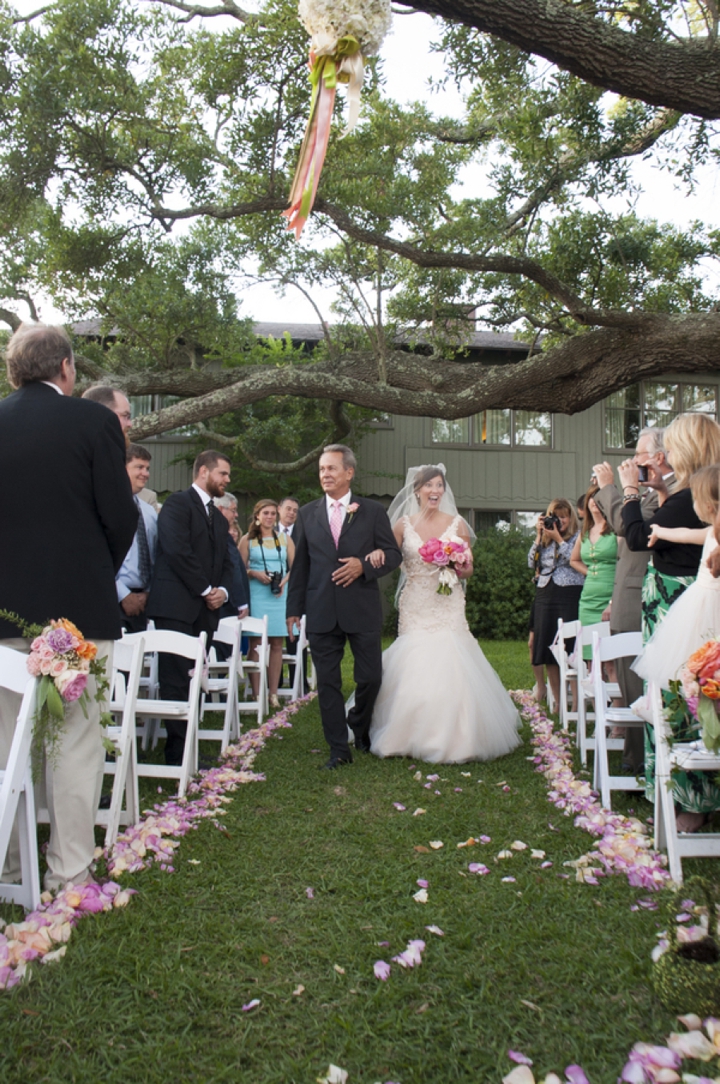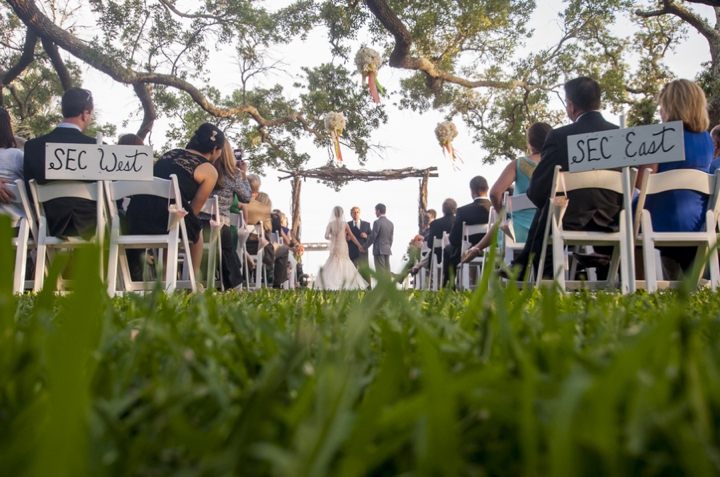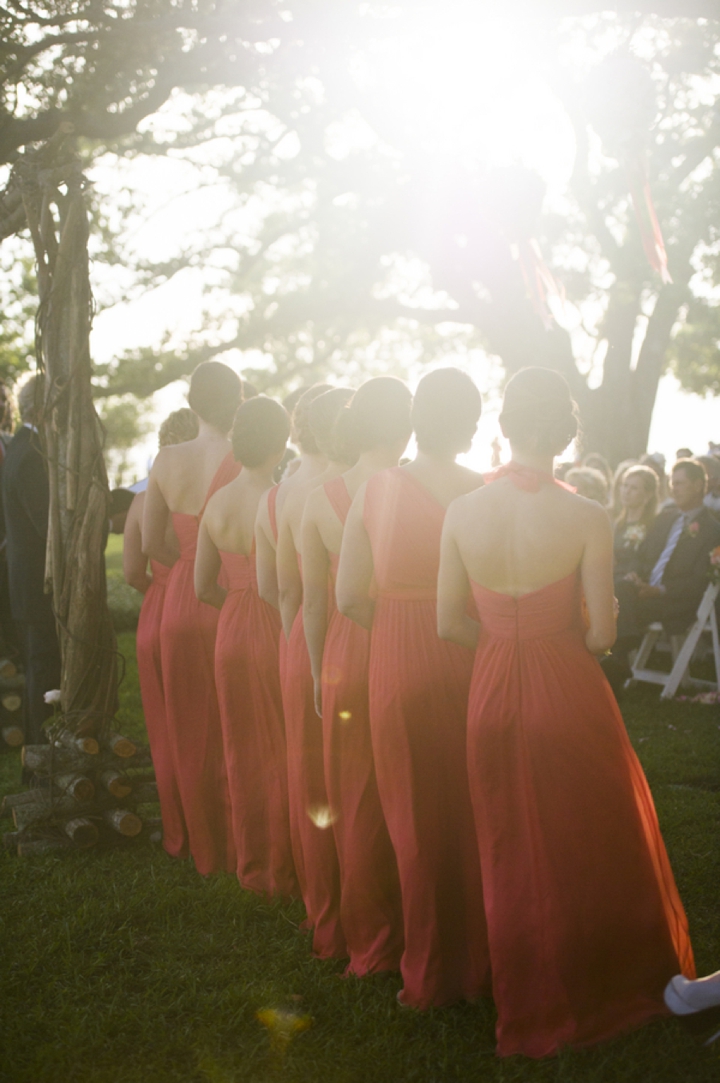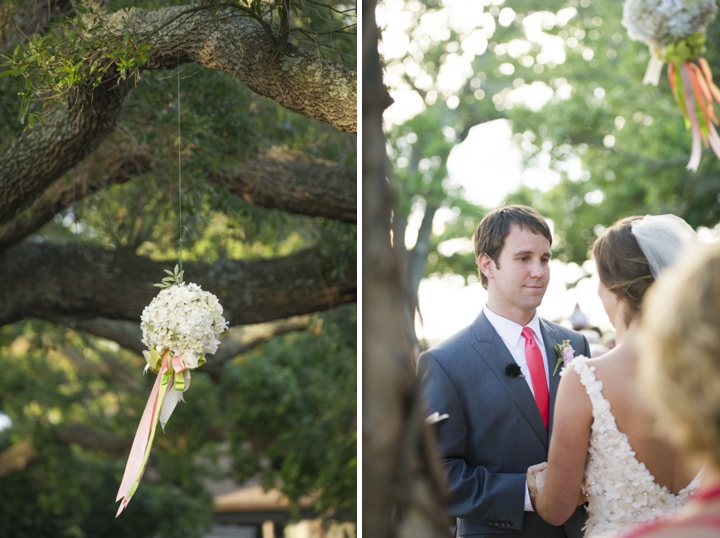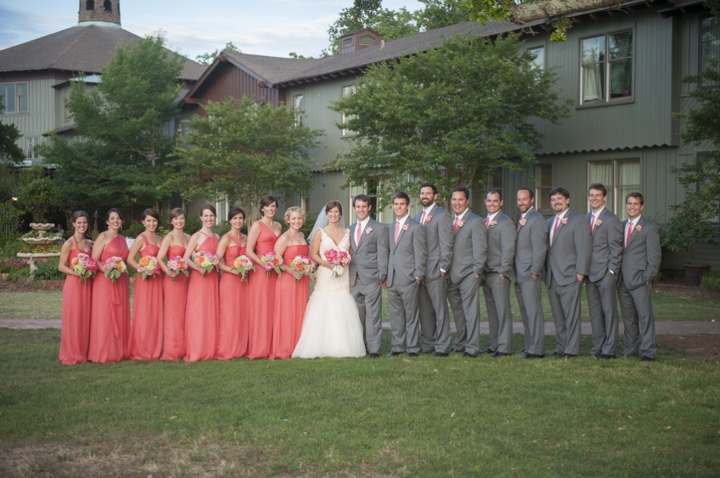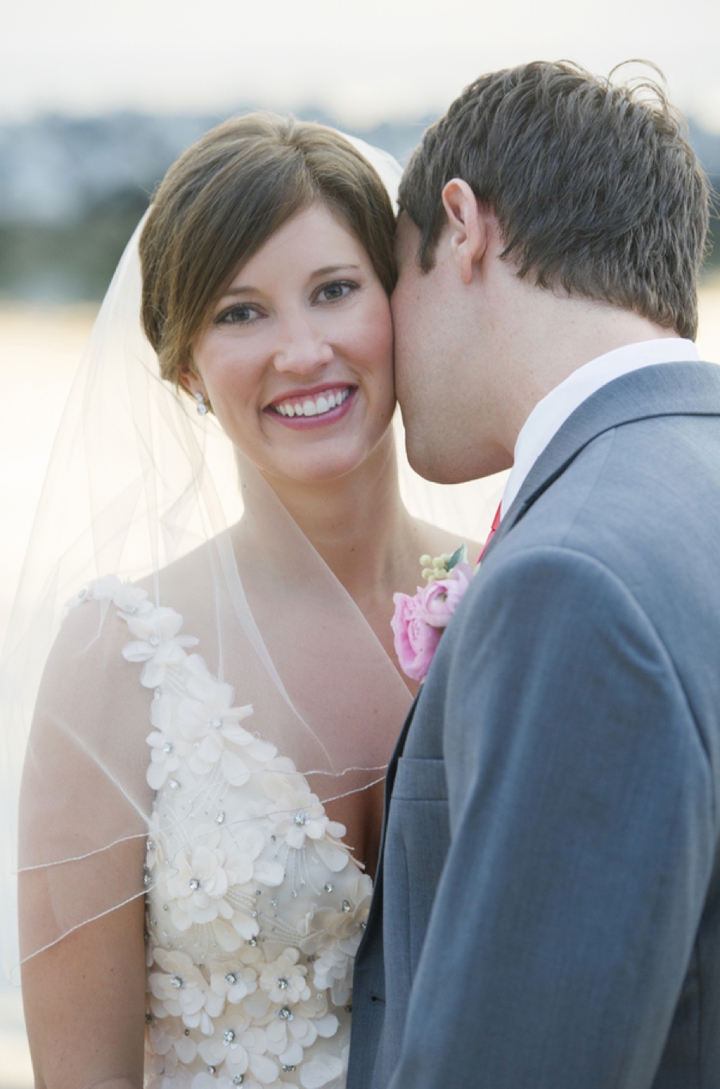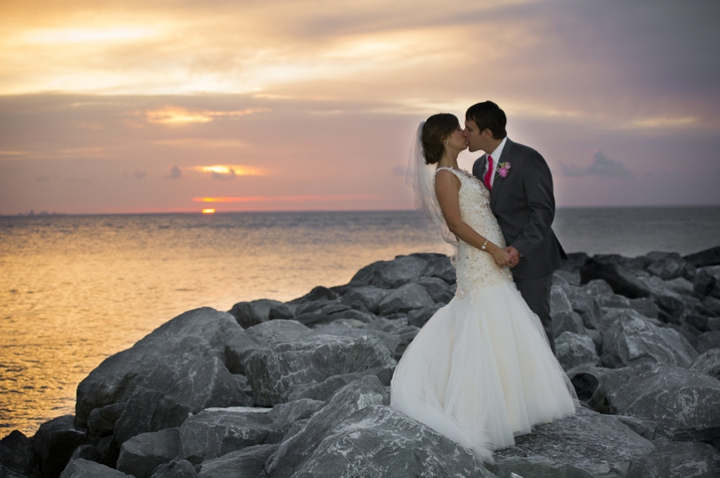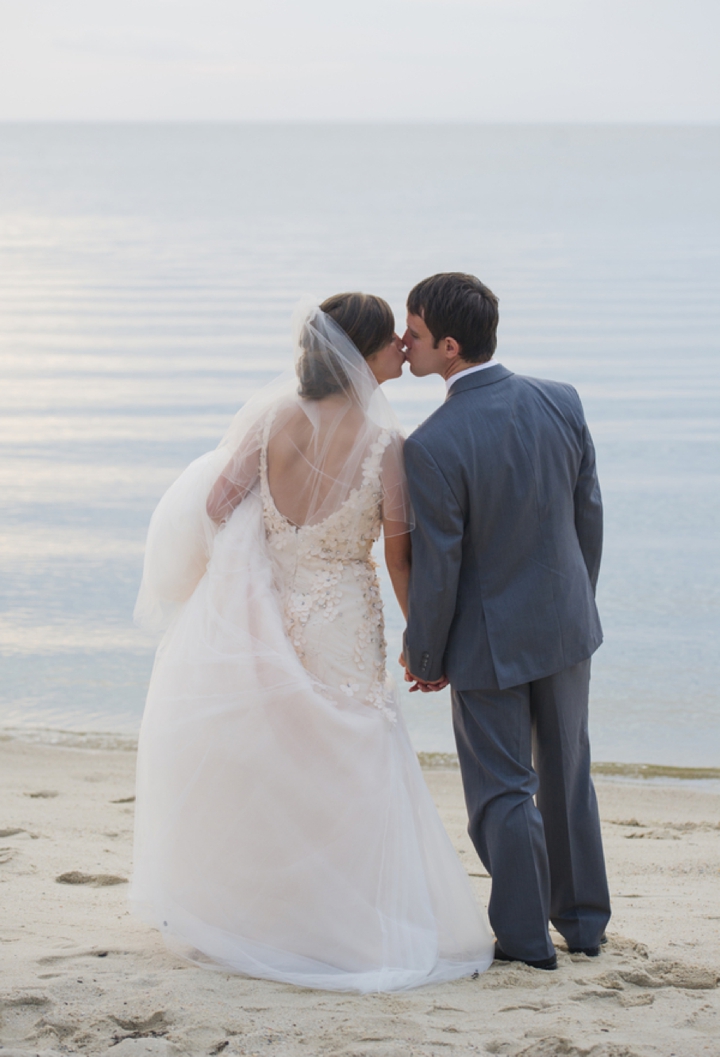 What was your favorite thing about your wedding?
I think I speak for both of us when I say our favorite thing was having all of our loved ones in one place for an entire weekend.  Most of our guests stayed on property at The Grand so we saw them at breakfast, walking around on property, at the pool, etc.. We had a bonfire the night before that everyone was invited to so we got see most of our guests then as well. So it wasn't just for a couple hours at the wedding, which for most couples can be overwhelming to feel like you have to try to see everyone at the reception and before you know it, it's over and you haven't eaten or danced.  We didn't really have that problem.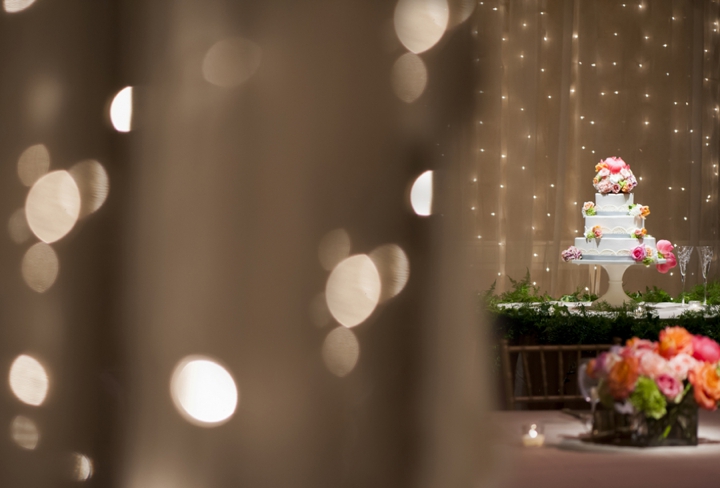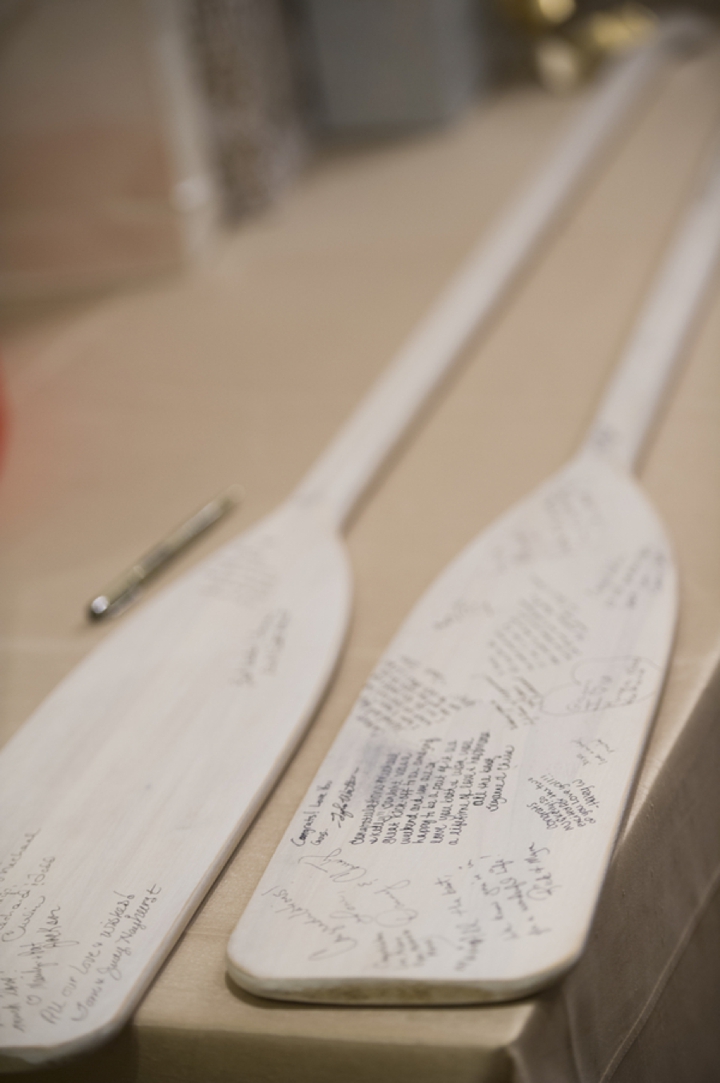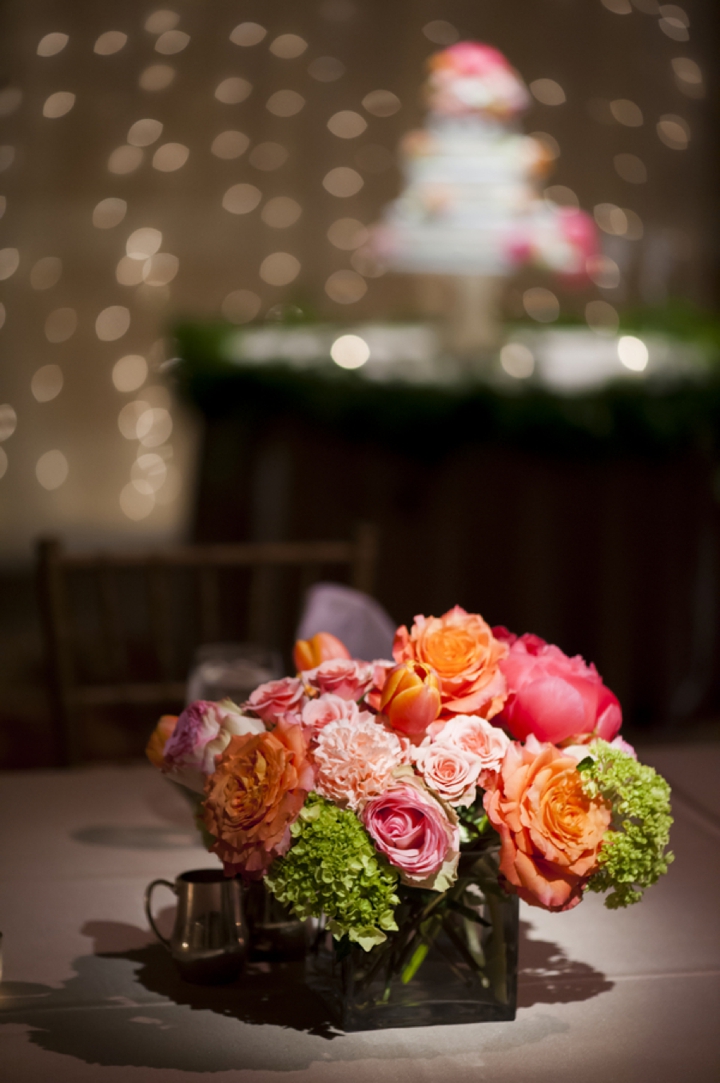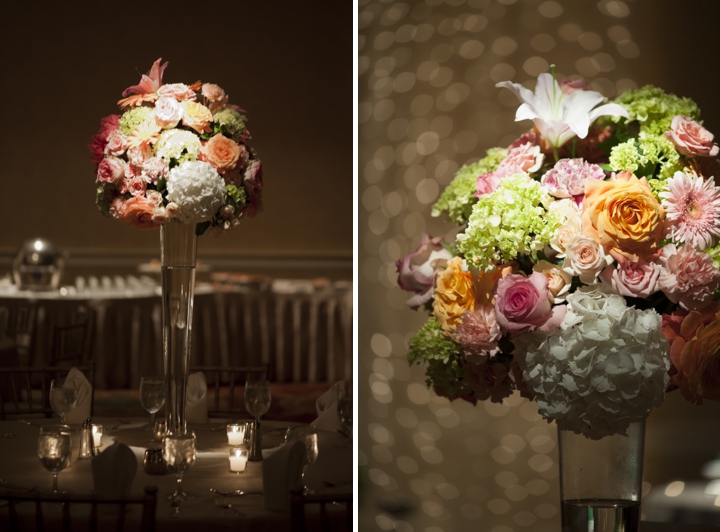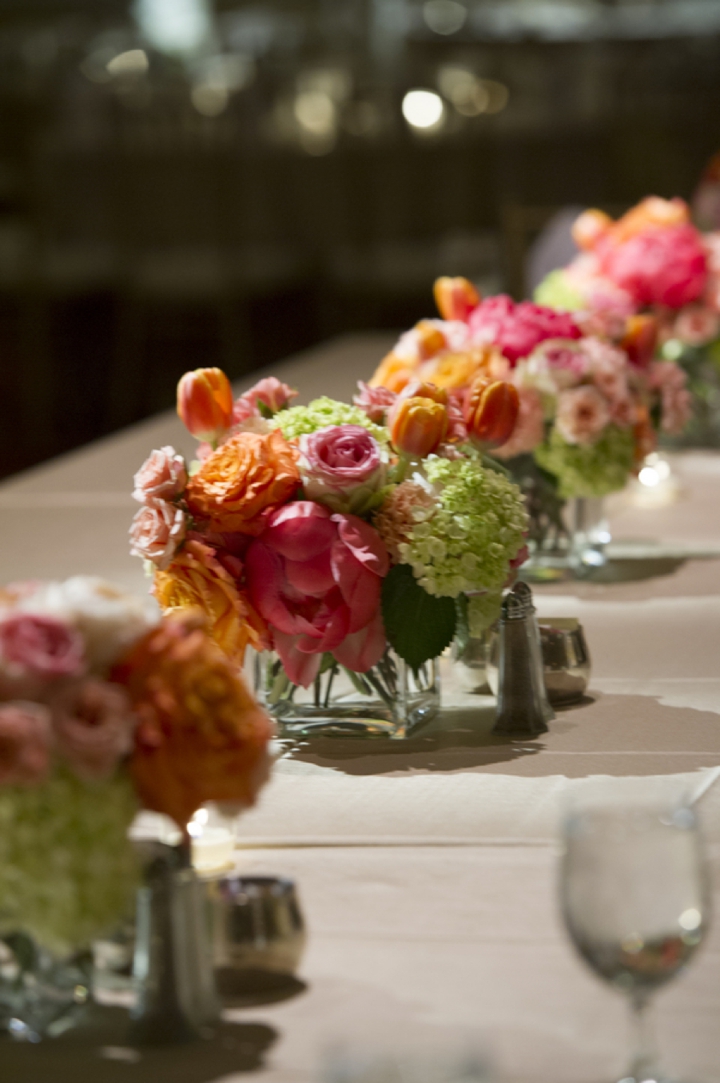 What is your best piece of advice for other brides?
I know every bride is told this, but I think the best piece of advice is to not rush anything.  Enjoy planning the wedding.  Enjoy putting together all the details.  Enjoy all the time you will get with friends and family at showers and events. Be appreciative.  And don't rush the actual wedding.  Try to move as slowly through everything as possible.  Because before you know it, it will be over and you want to have lived and breathed every moment as fully as you can.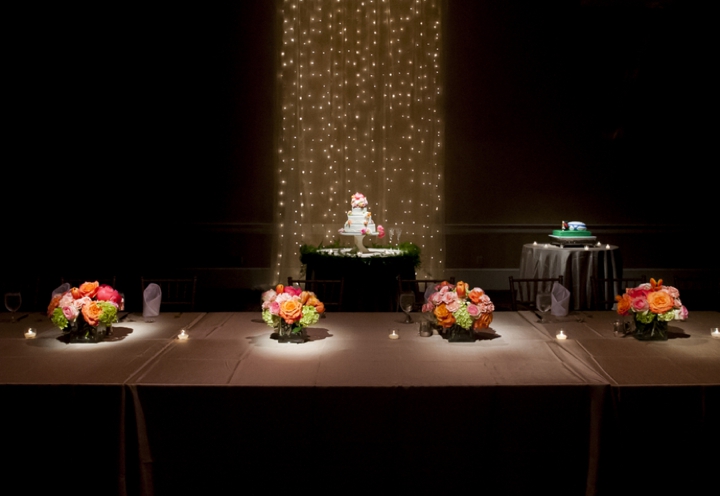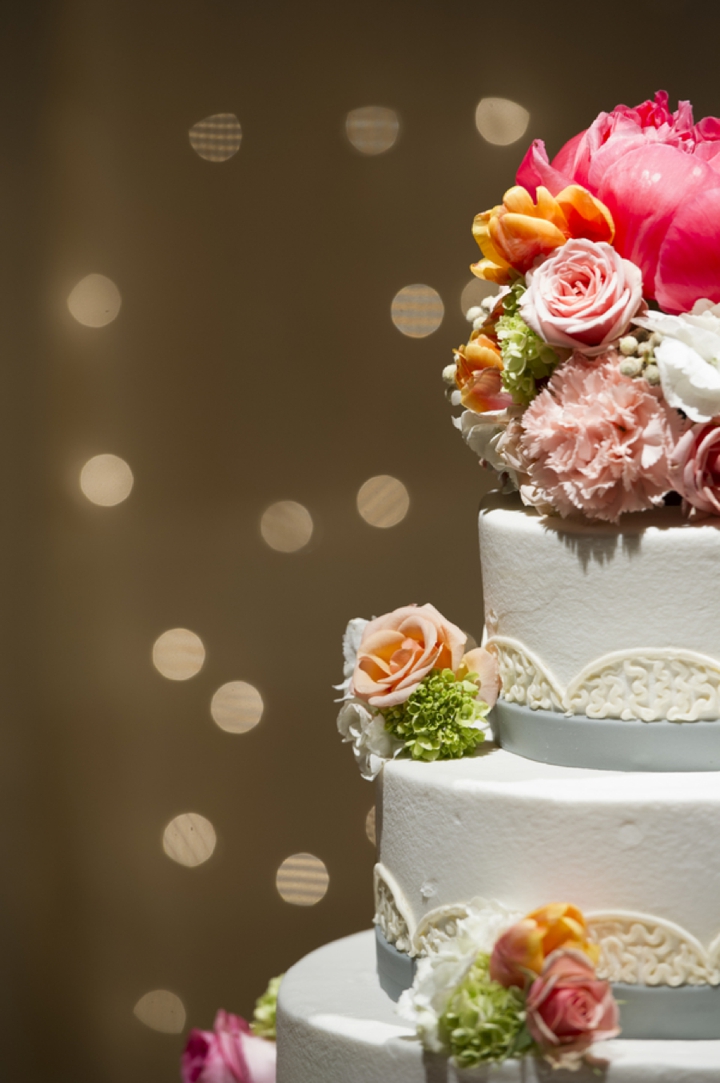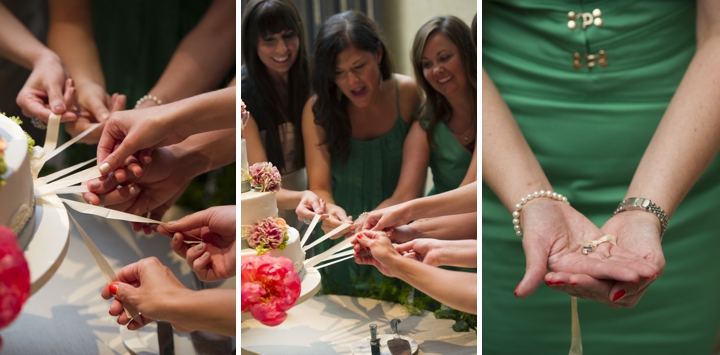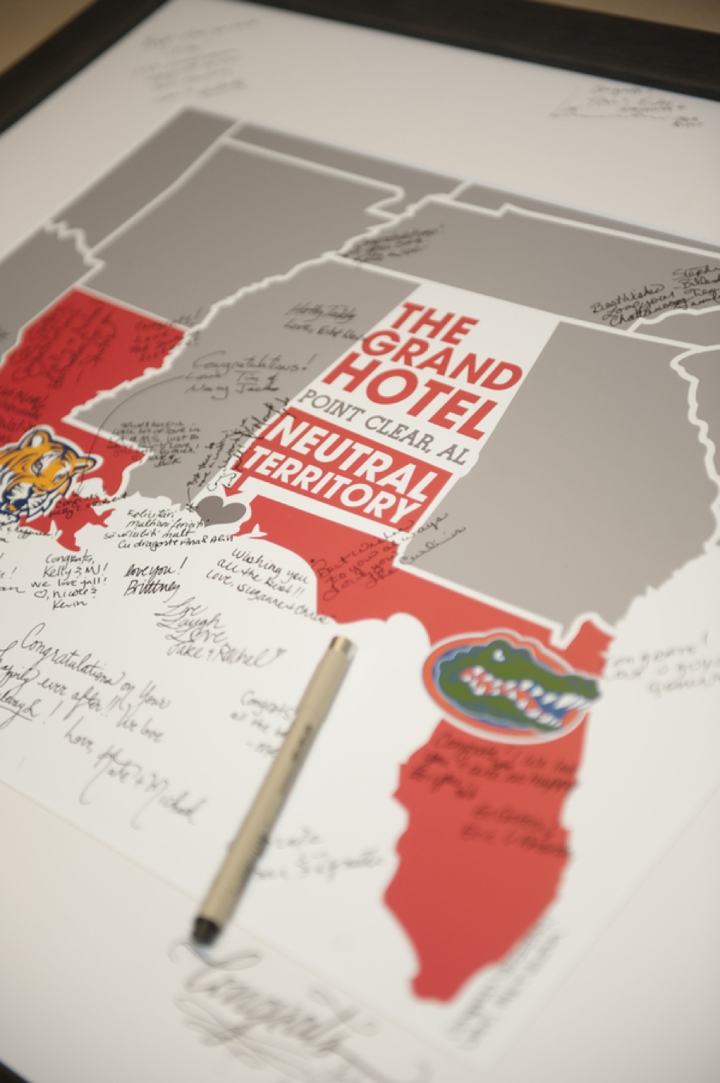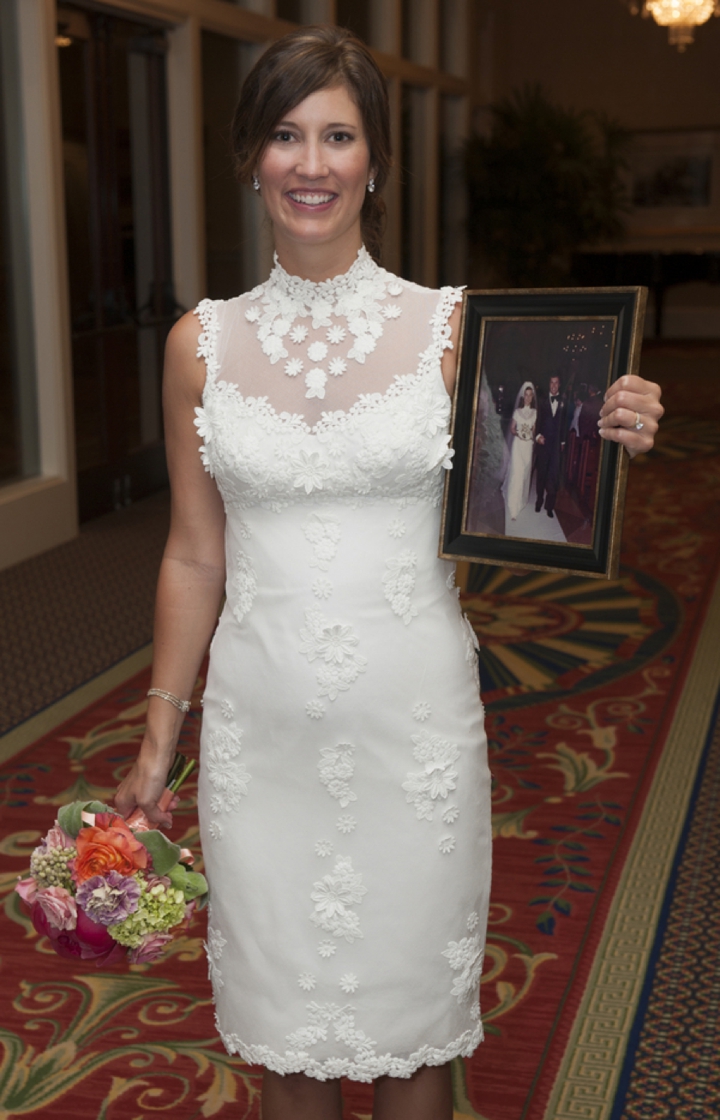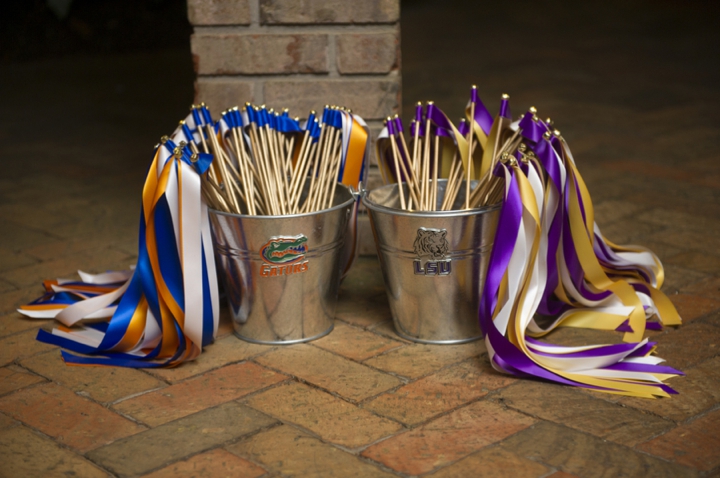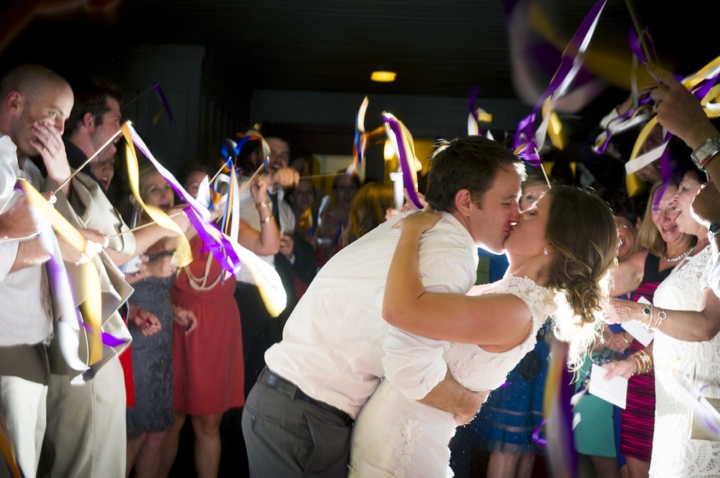 How fun is the rivalry theme they have going on? I love how the wedding is still elegant and beautiful, and the theme used in a few different places makes everything have a bit of fun quirkiness. Seriously the perfect way to incorporate a theme into a wedding!
So what do you think? Would you incorporate a theme like favorite teams? Or perhaps something else? I'd love to hear what you would do!
Vendors who made it all happen…
The following two tabs change content below.
Lauren Grove is the editor and owner of Every Last Detail. A clueless bride-turned-wedding planner, Lauren uses her experiences and knowledge to educate and inspire brides all over the world.