We are so very honored to be sharing this red, white, and blue wedding with you all today! Jose and Kim met while both were serving their country in the US Army, and their wedding was made possible almost entirely thanks to the selfless donation of time, product, and services by wedding pros in the Tampa Bay area. Taking place at the beautiful Rialto Theatre, Jennifer of Bourbon & Blush Events planned and designed the most gorgeous of days for the couple, complete with beautiful florals by Inna Olimpiyuk Events, gorgeous linens by Kate Ryan Linens, and the best surprise of all- their two pups joining them at their ceremony thanks to Fairytail Planning! Jose and Kim's story warmed the heart of one of our favorite photographers, Brandi of Alexis June Weddings. A veteran herself, Brandi flew down to Florida from New York to capture their day, and we are so thankful for her and each and every vendor who made this beautiful, heartfelt day happen! Read on for more from Jennifer of Bourbon & Blush, as well as for Kim's interview answers!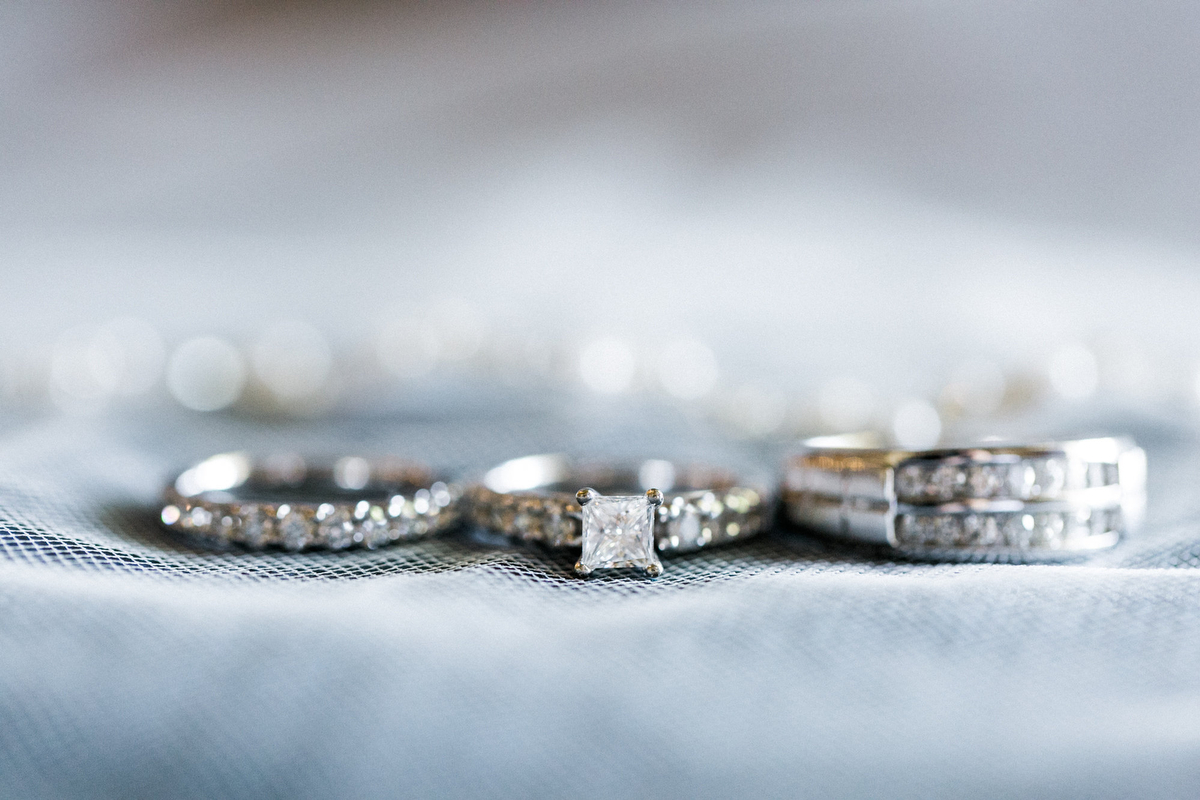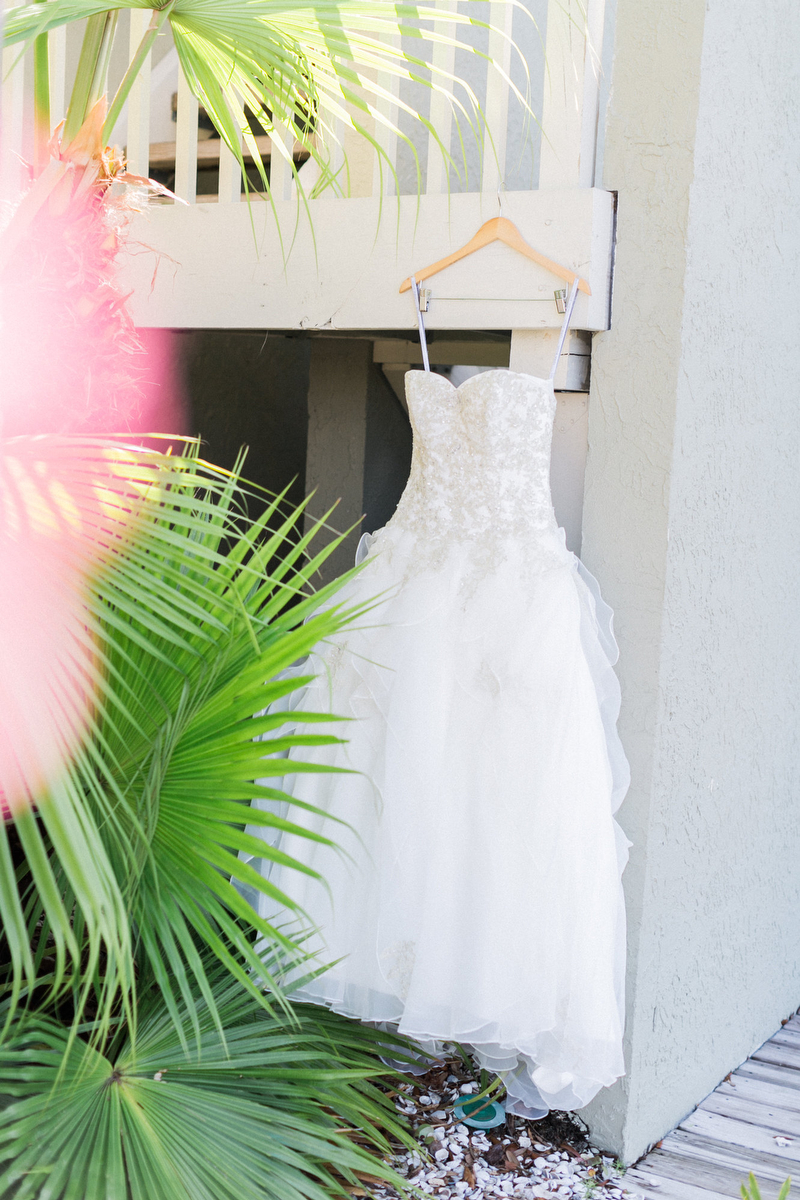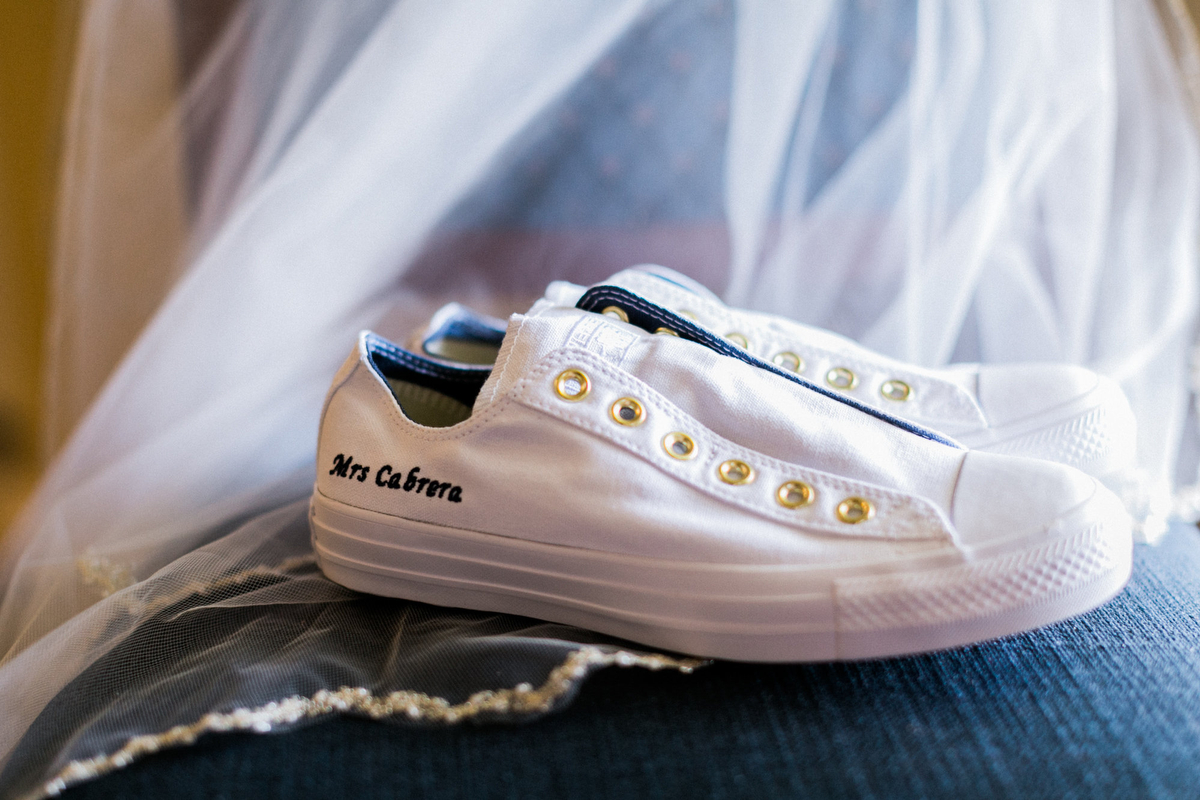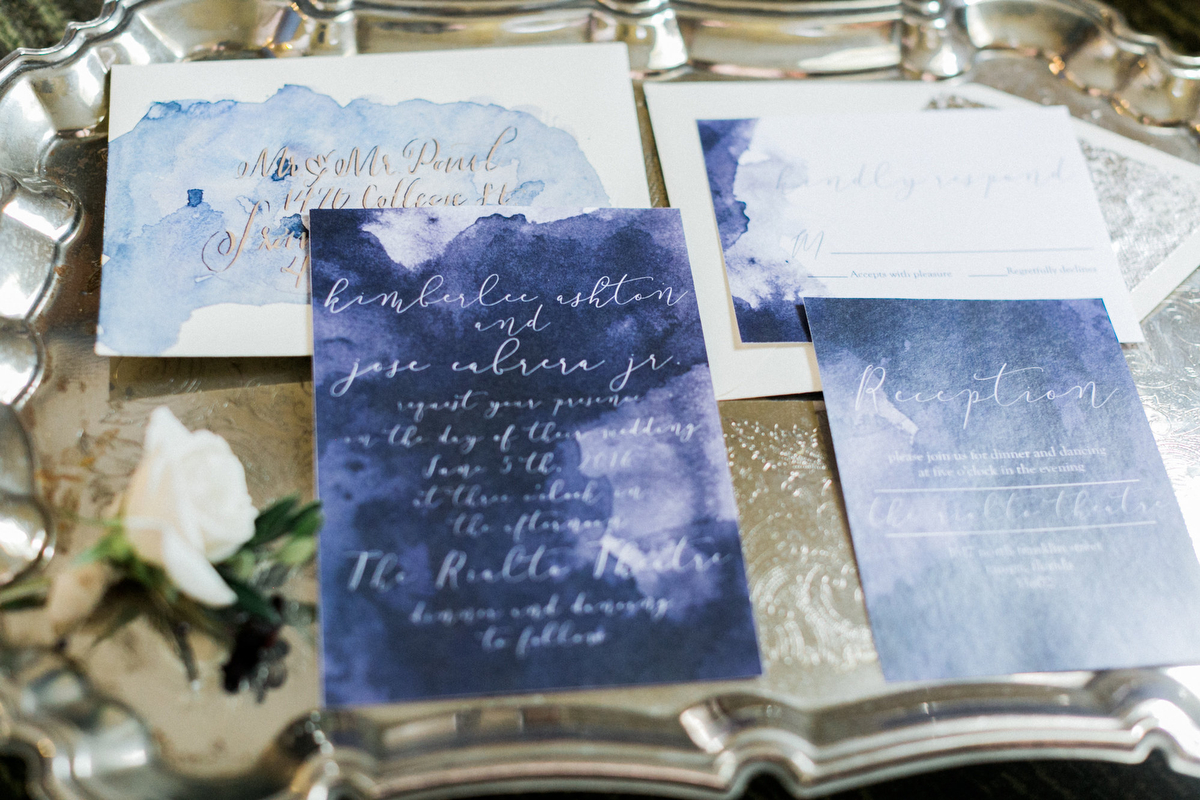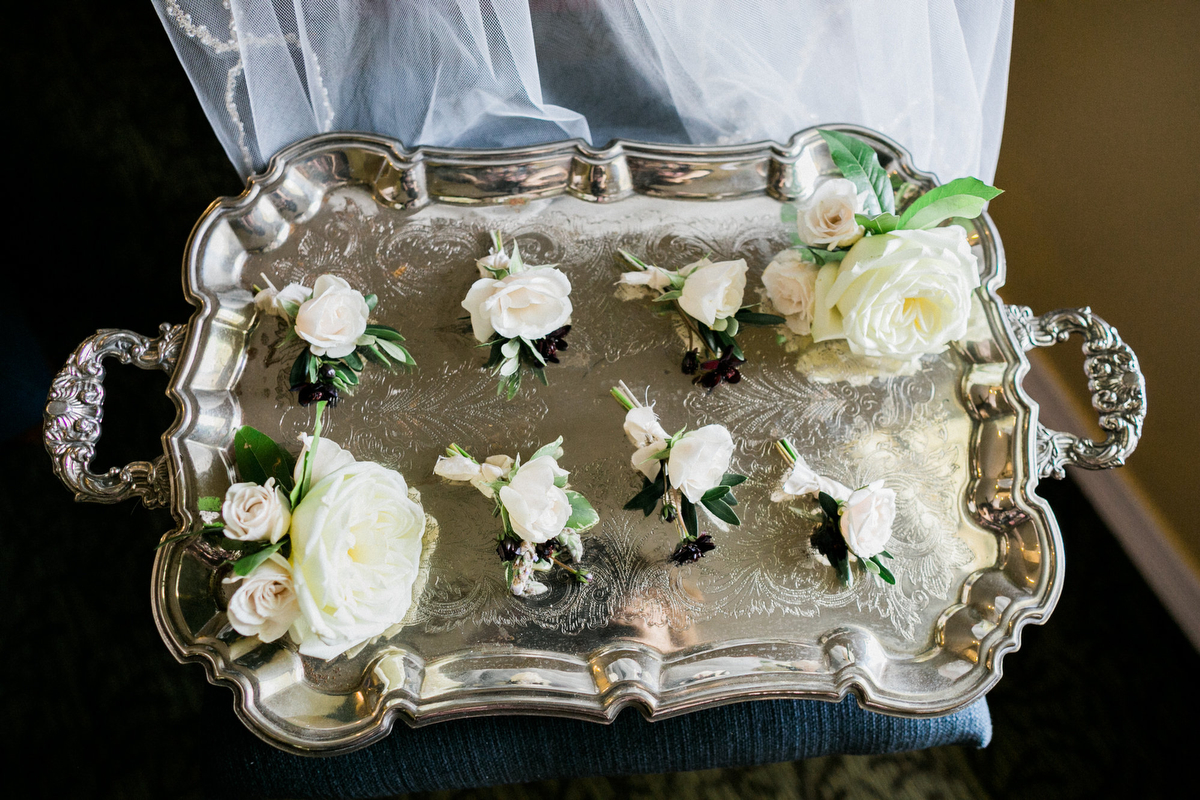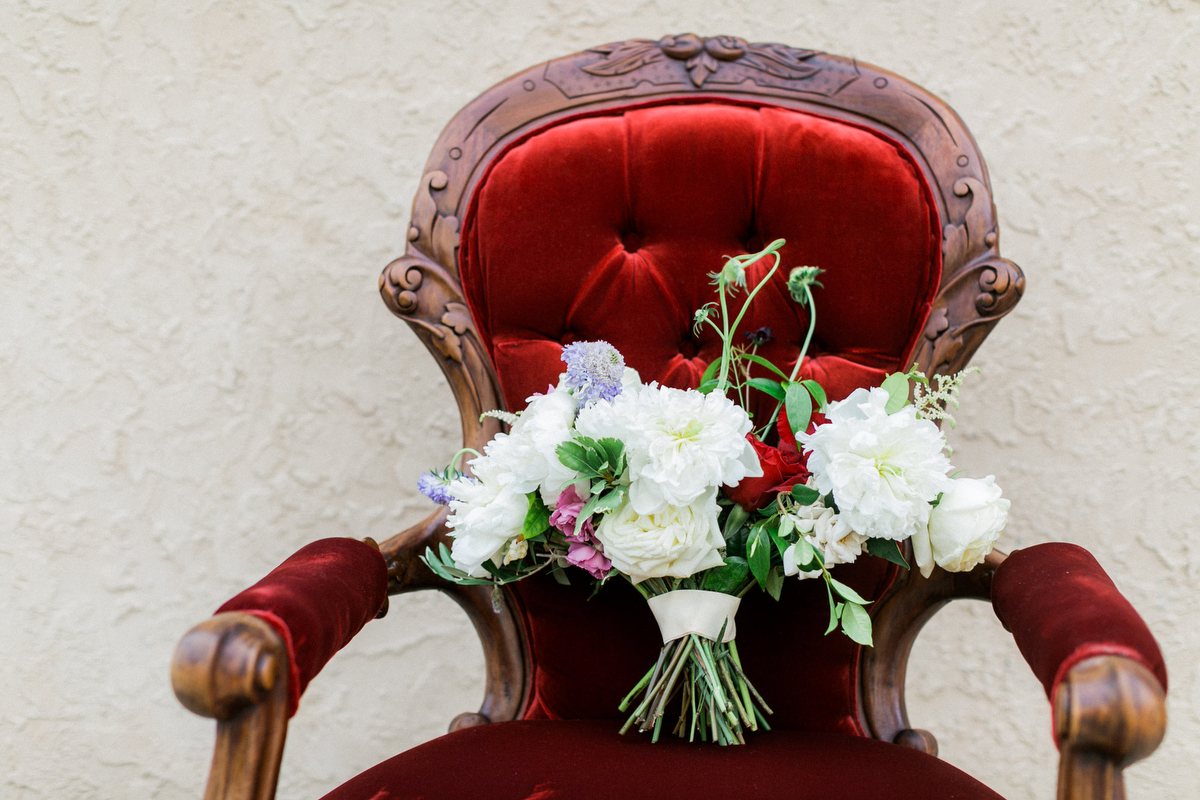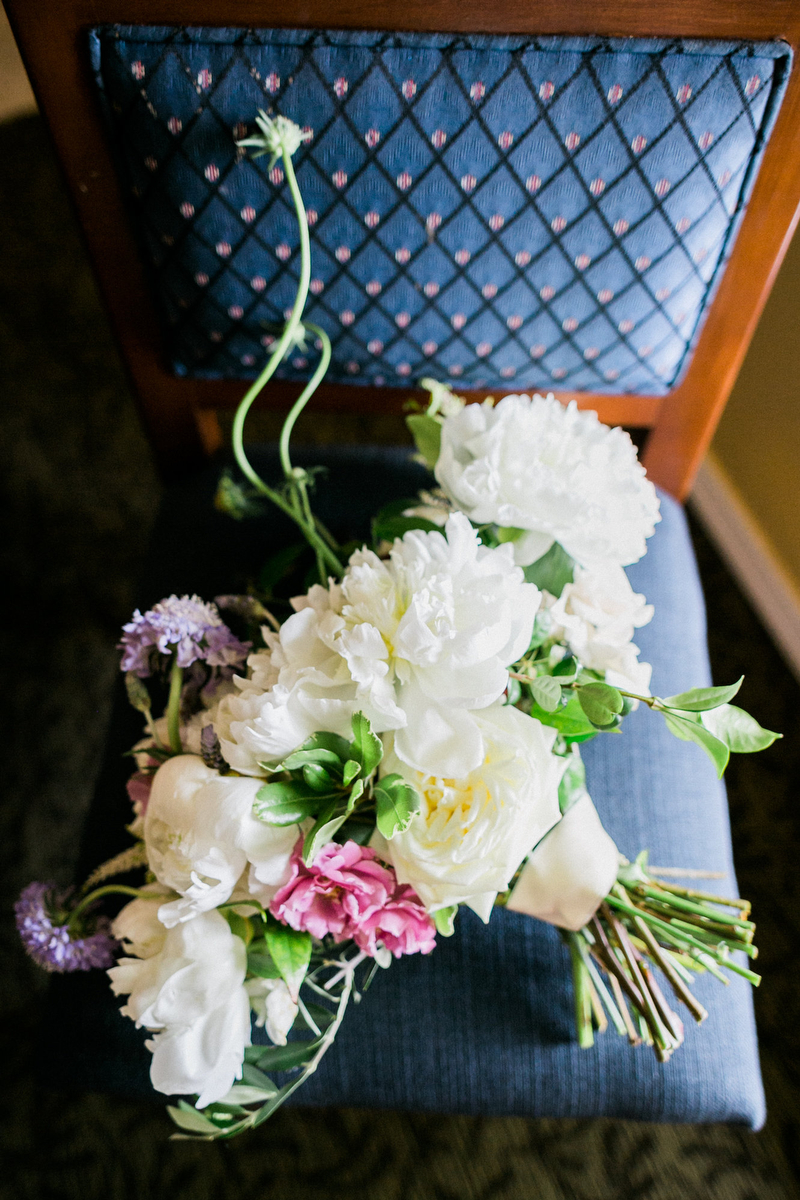 What (or who) helped you most in your planning process and/or on your wedding day?
Jennifer Buono with Bourbon & Blush Events hands down made everything happen from the time I met her a couple months before the wedding all the way up to and including the day of. I was never one that had a plan on what I wanted. After she got to know Jose and I, she started throwing out suggestions to us that neither of us had ever considered. Jennifer made sure she had constant contact with us through the entire process and was there for every question, big and small. If she didn't have an answer right that second, she made sure to get answers. She made absolute miracles happen!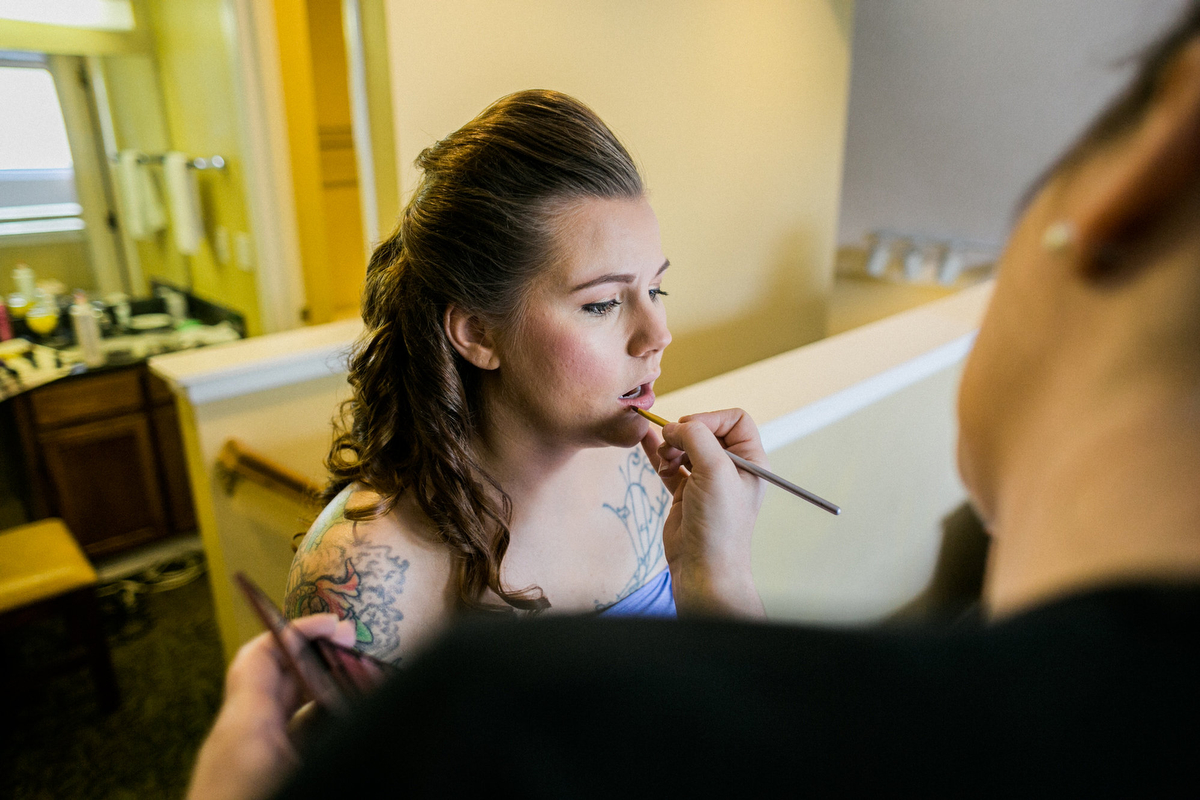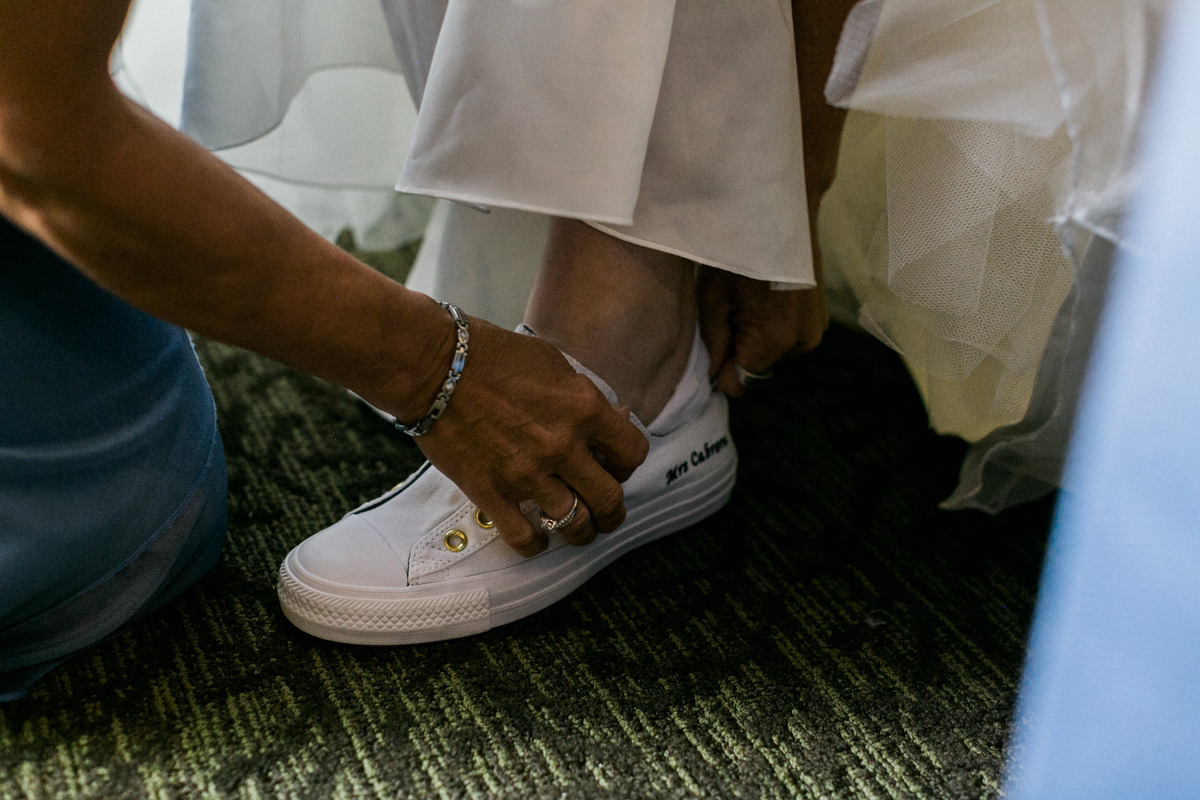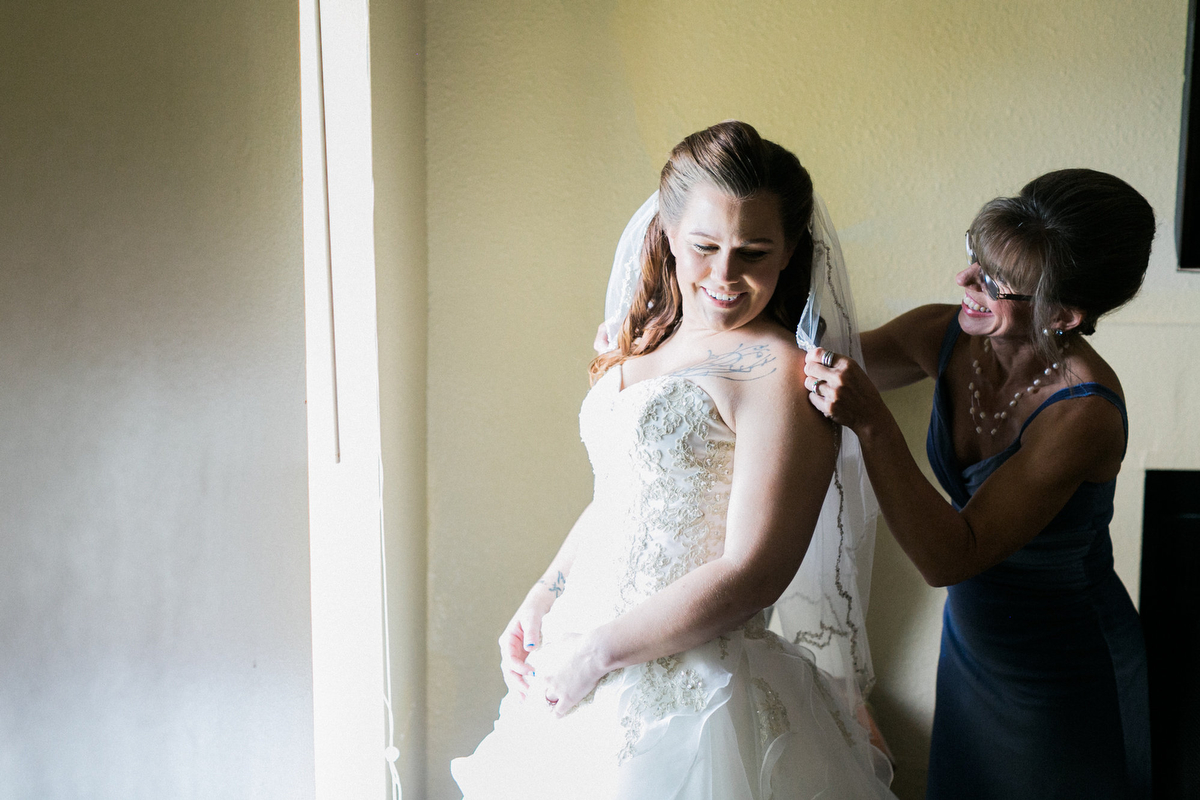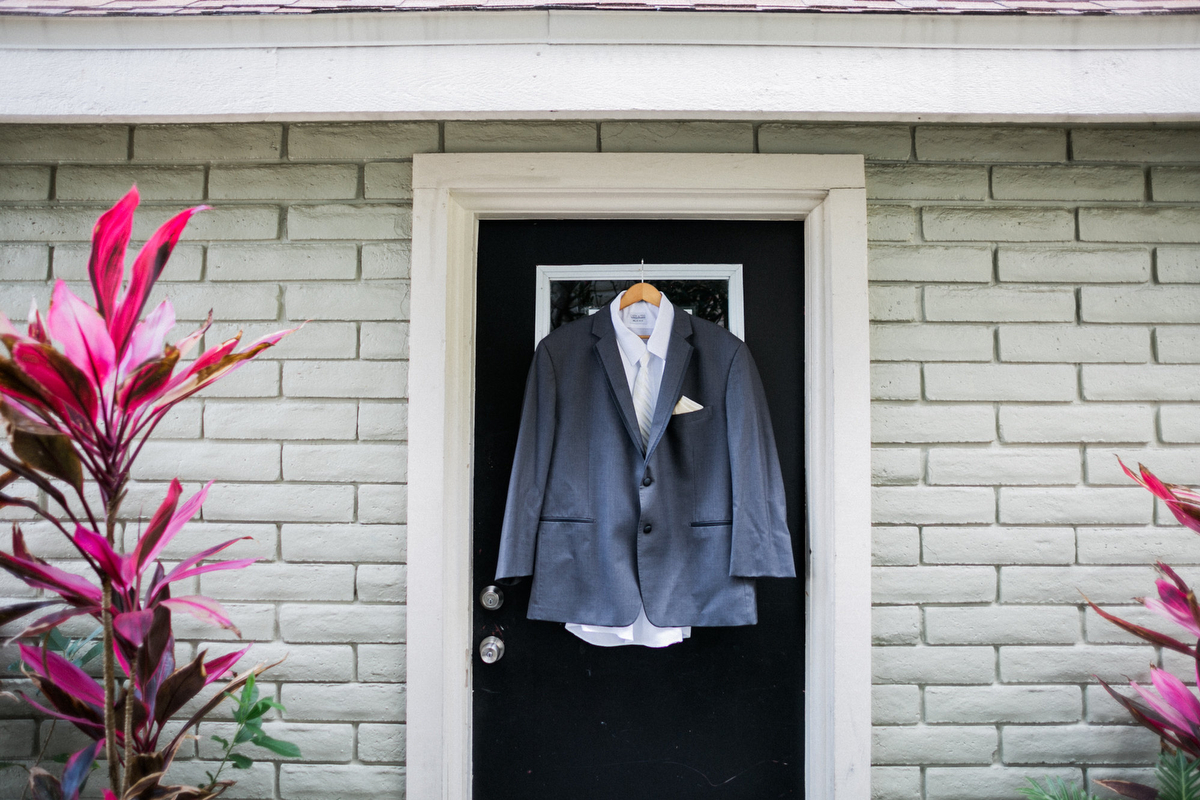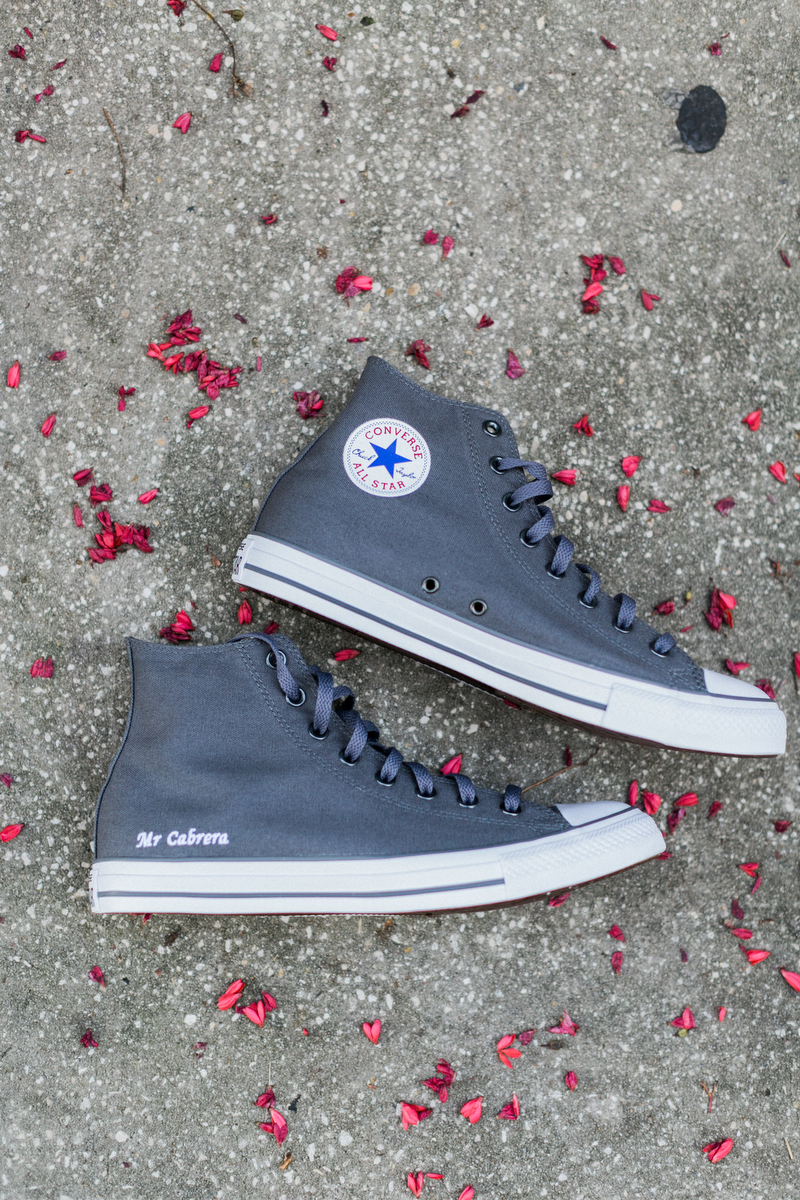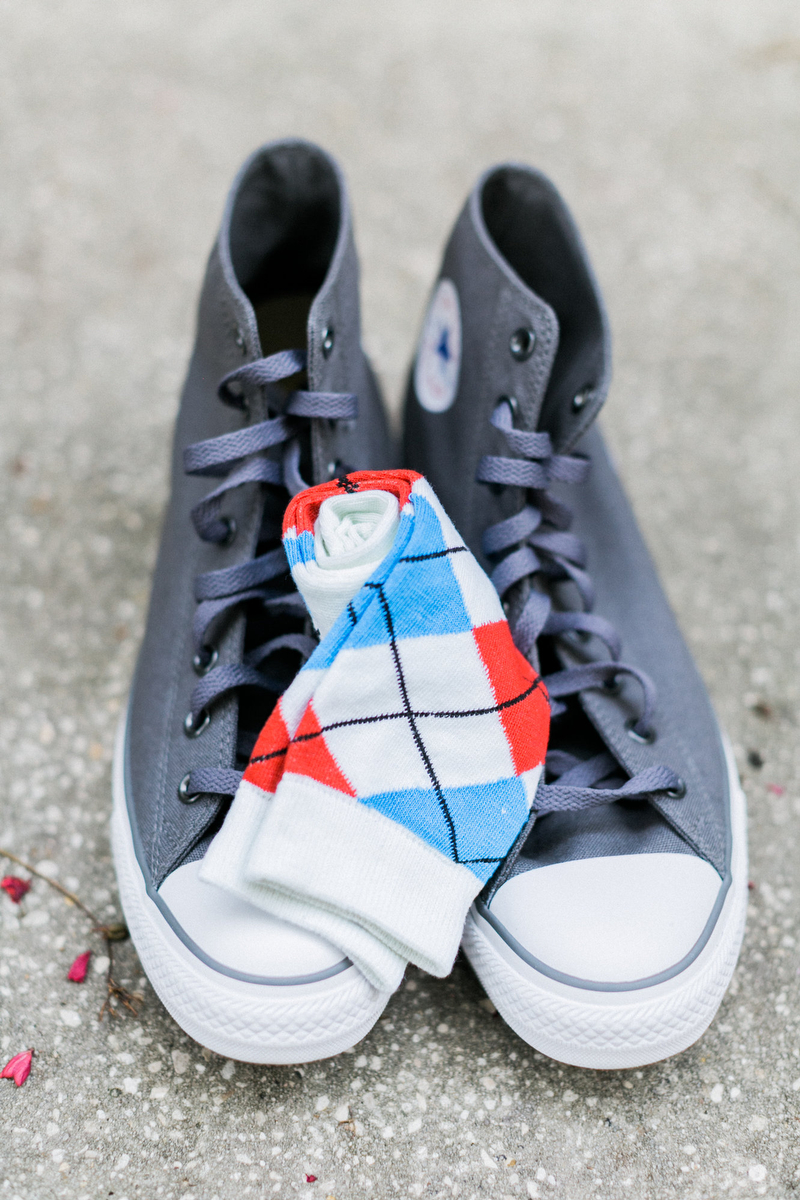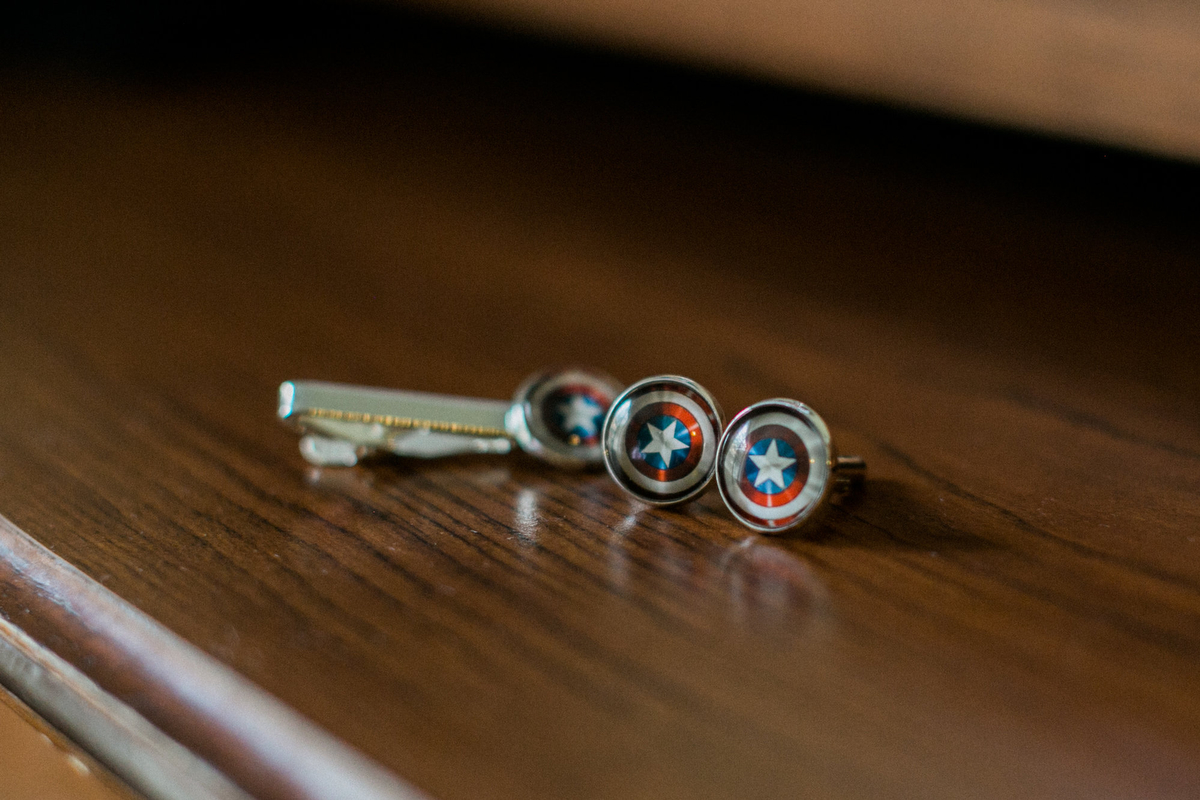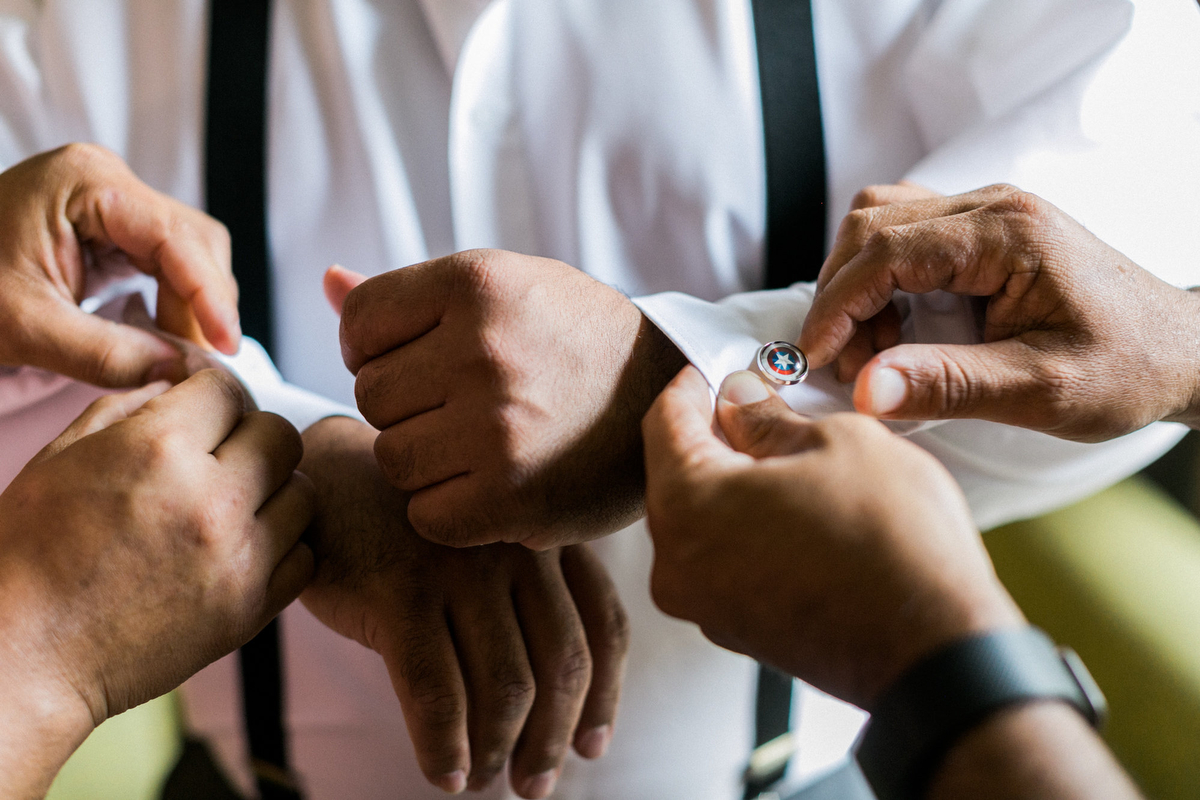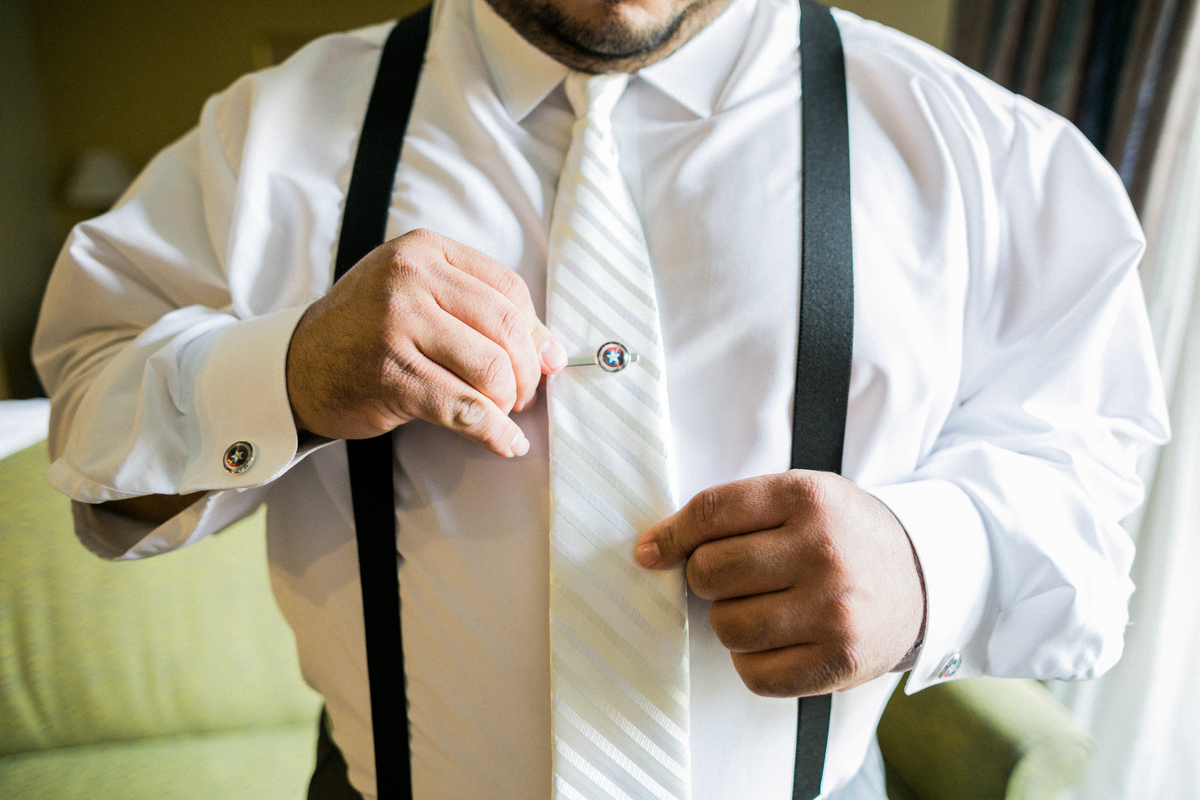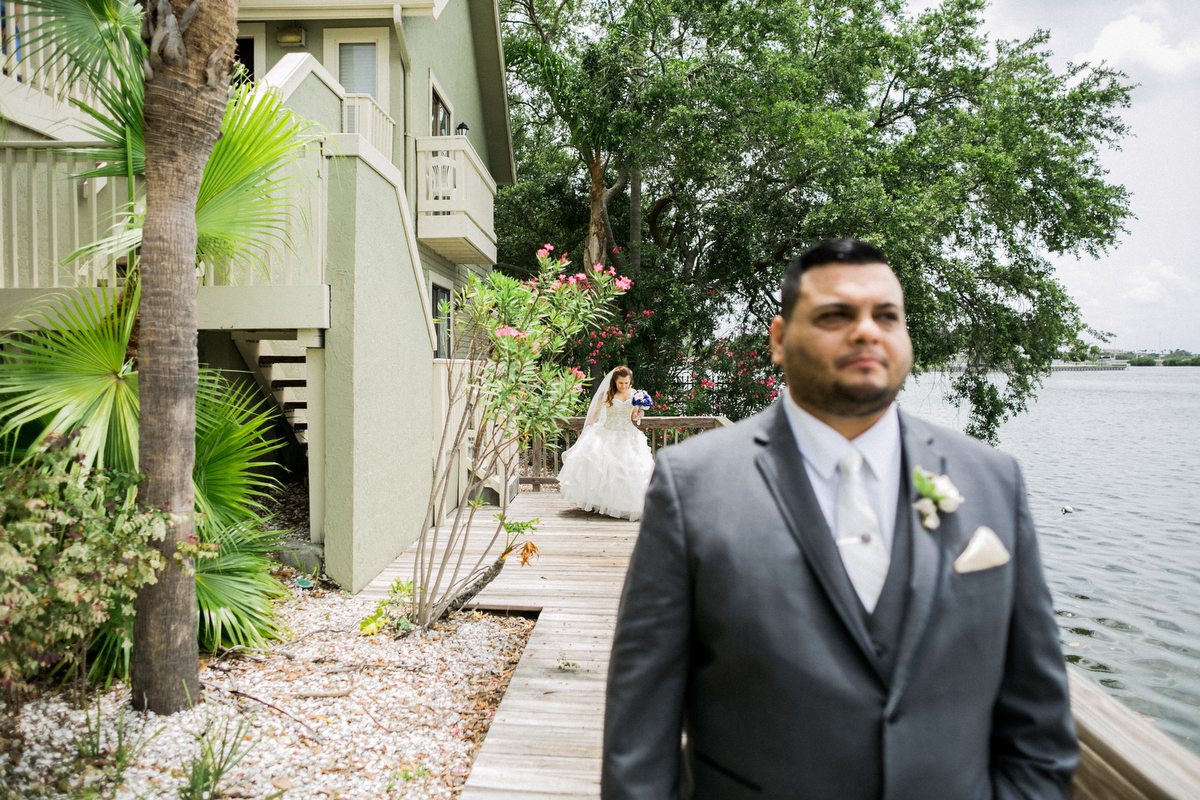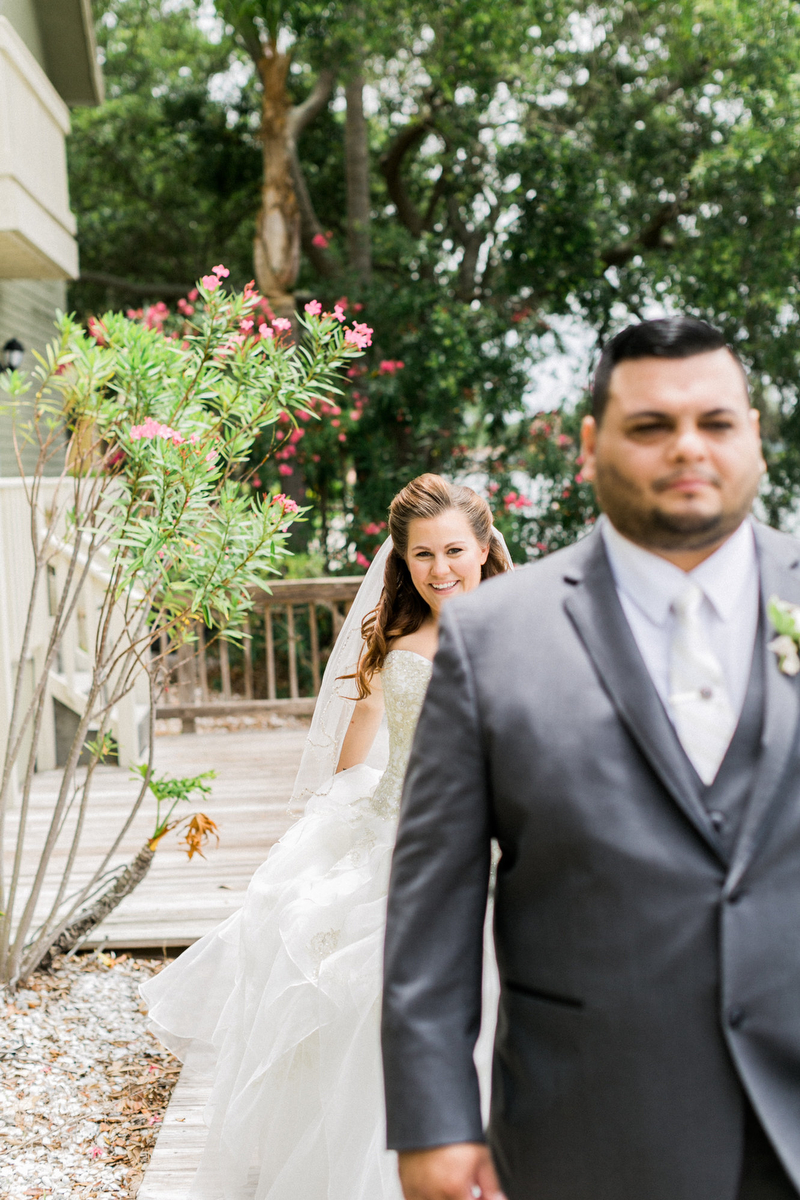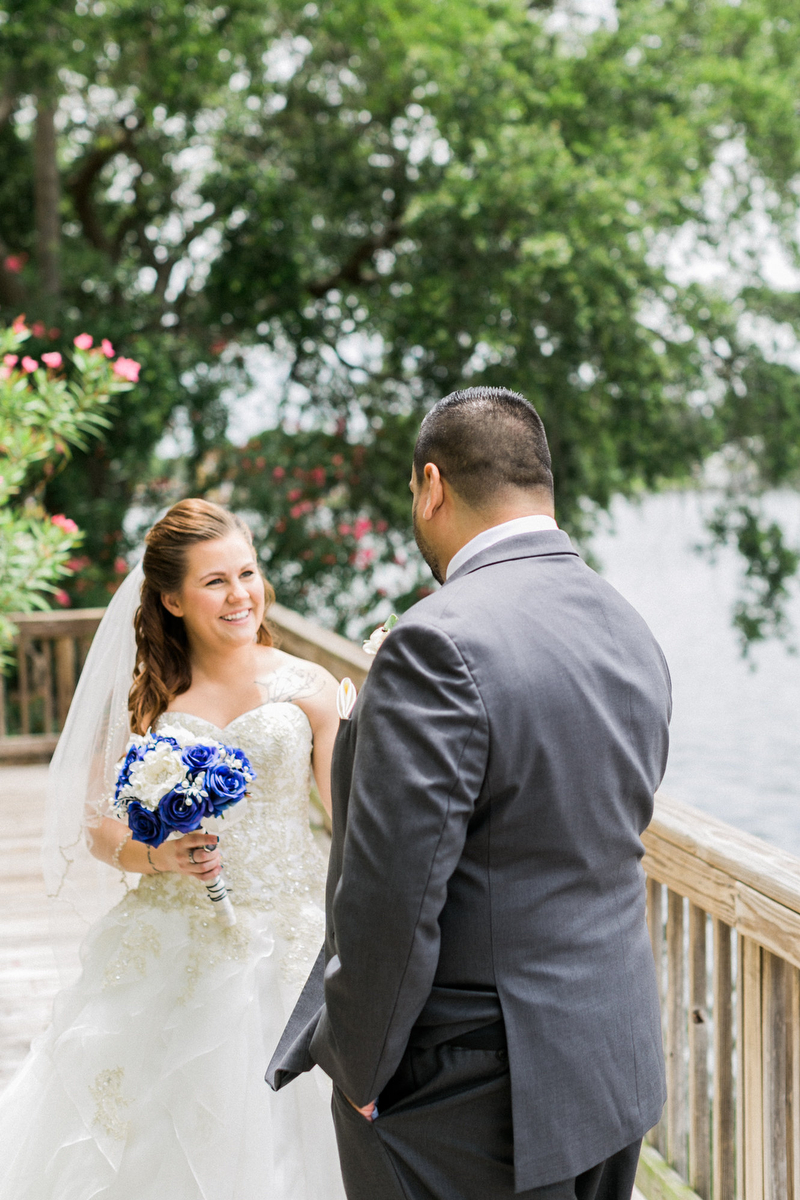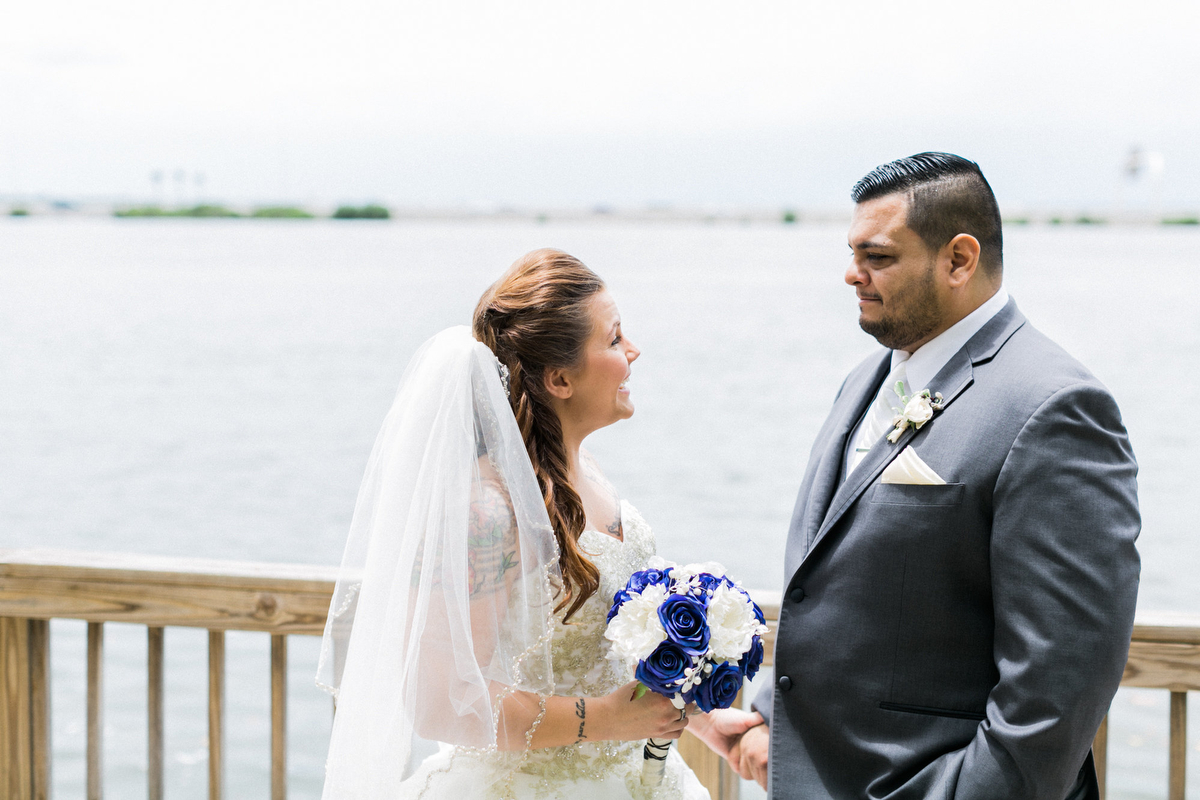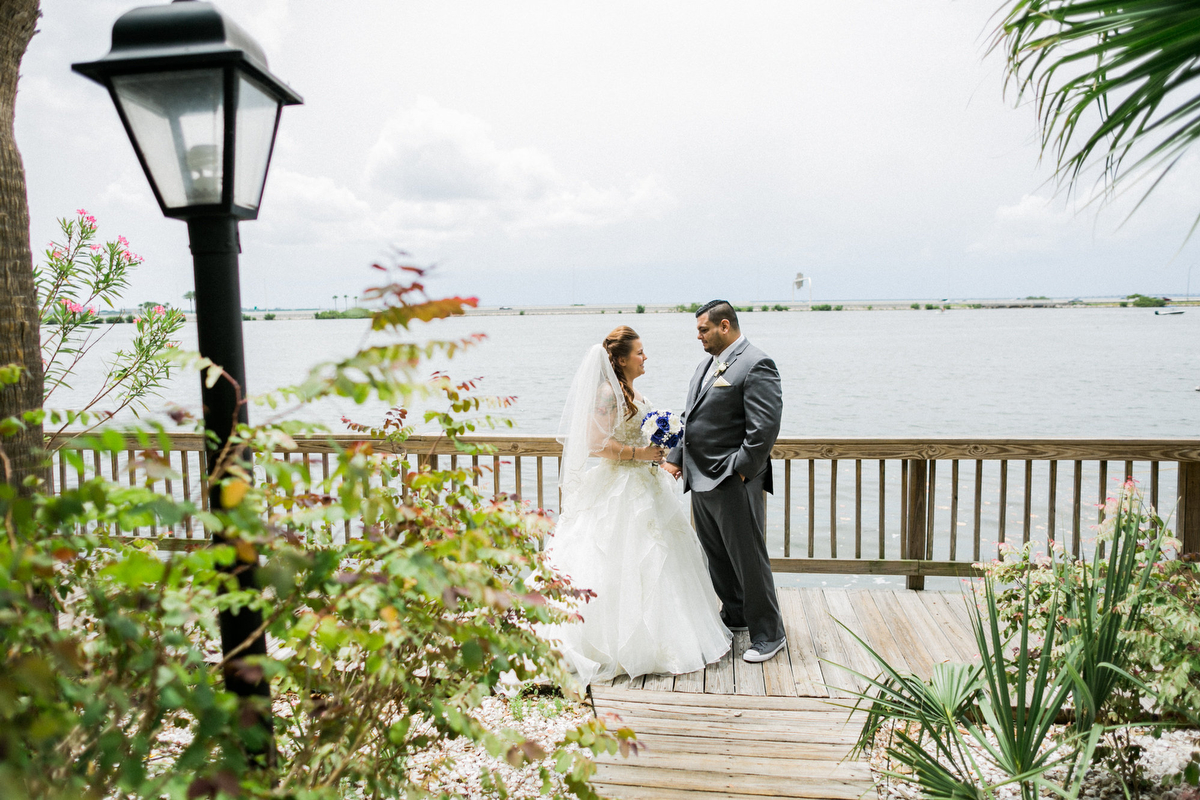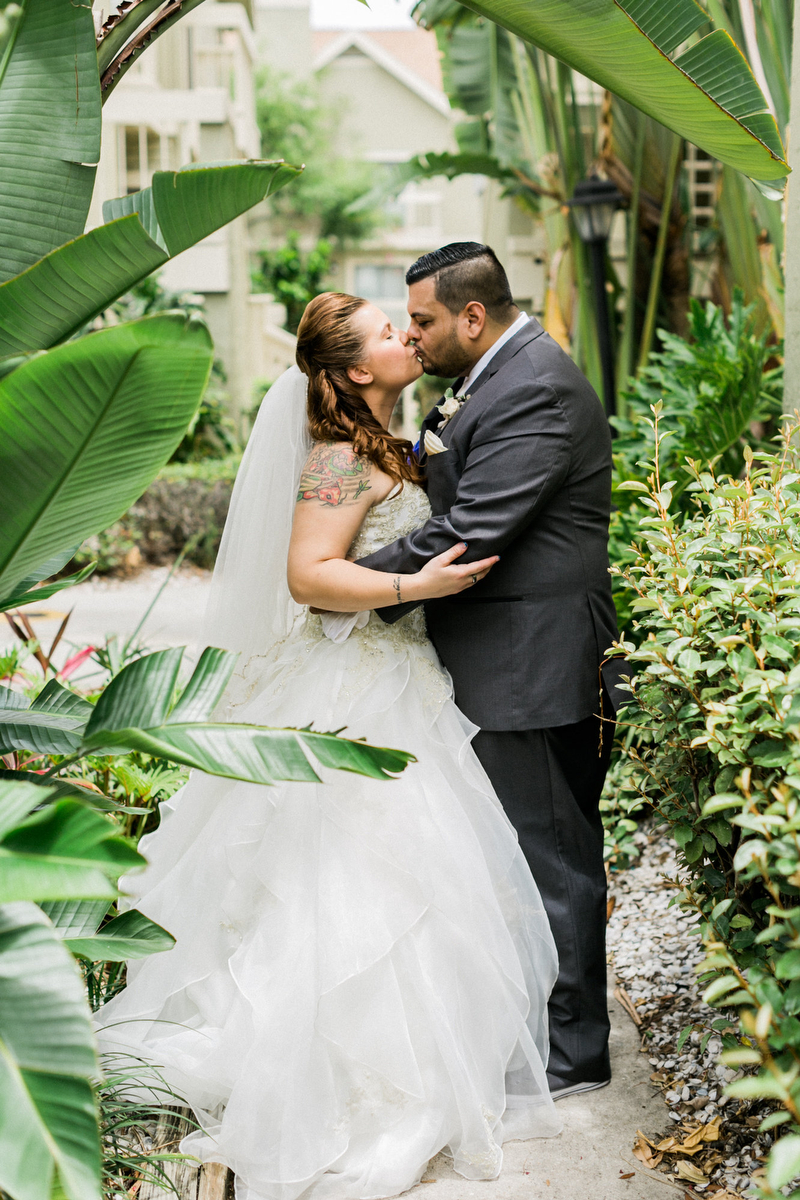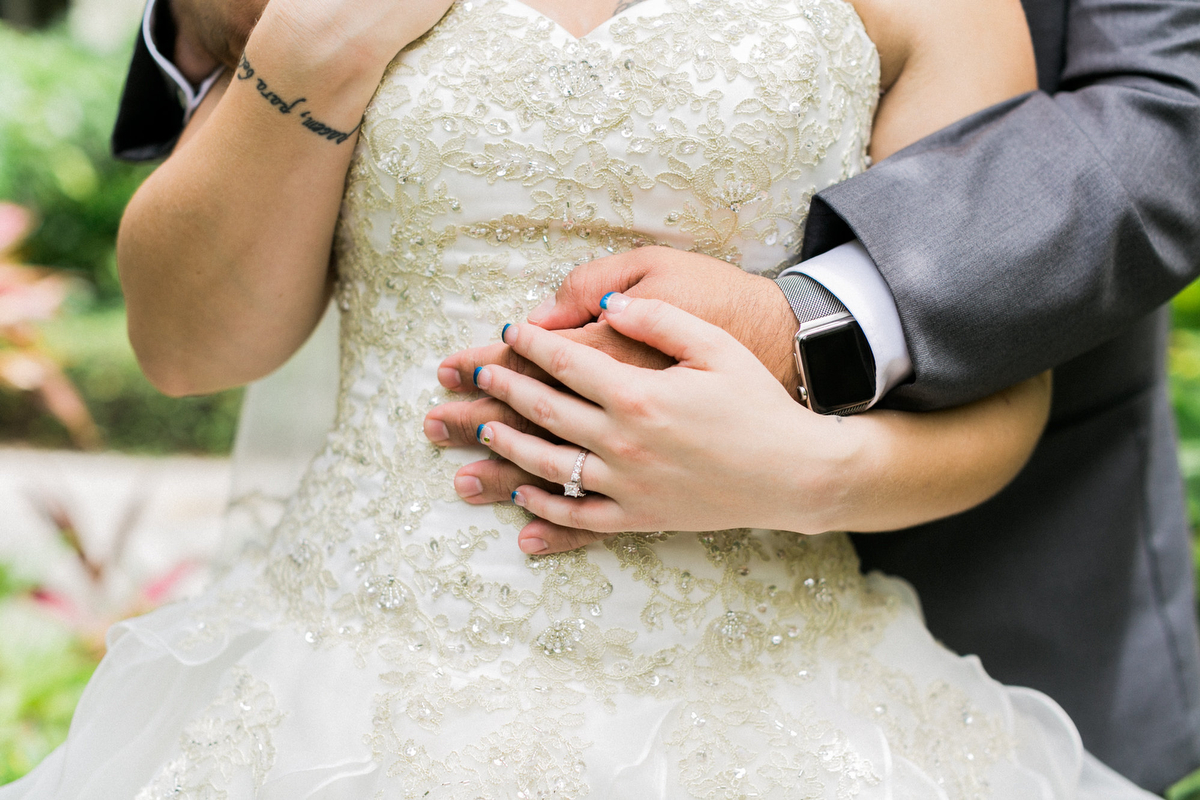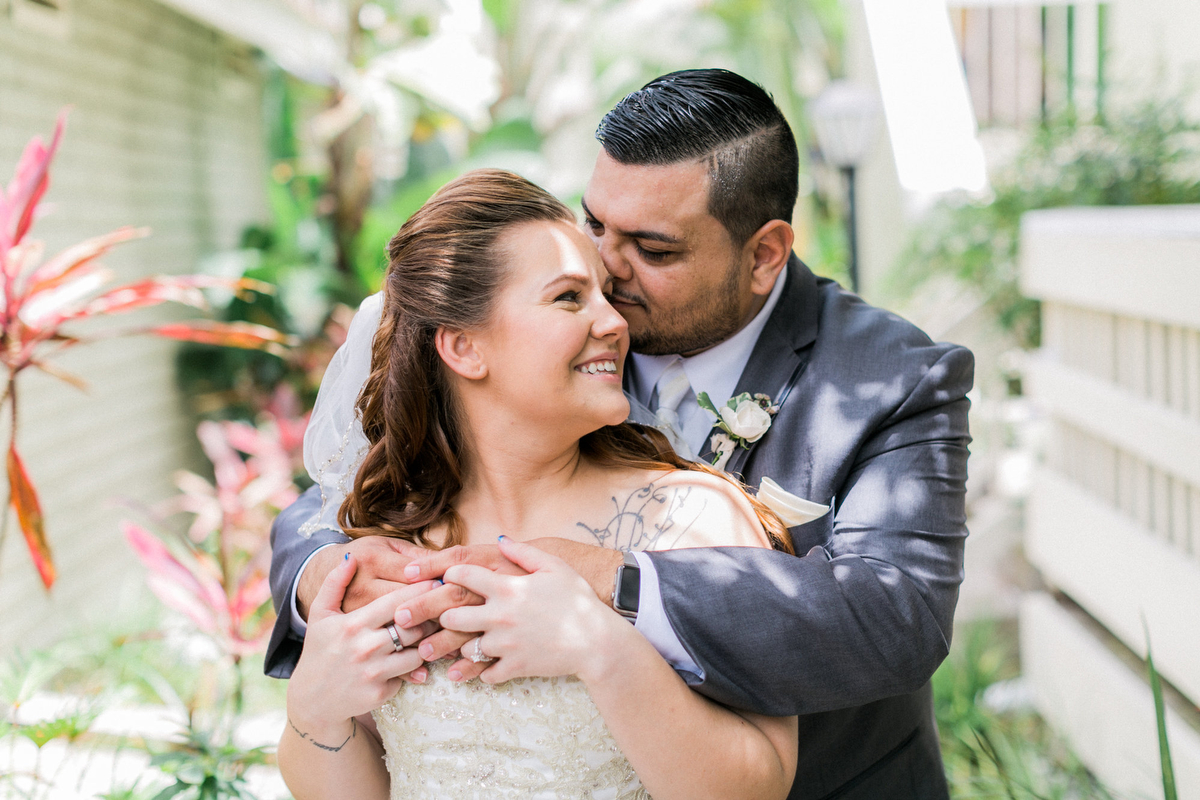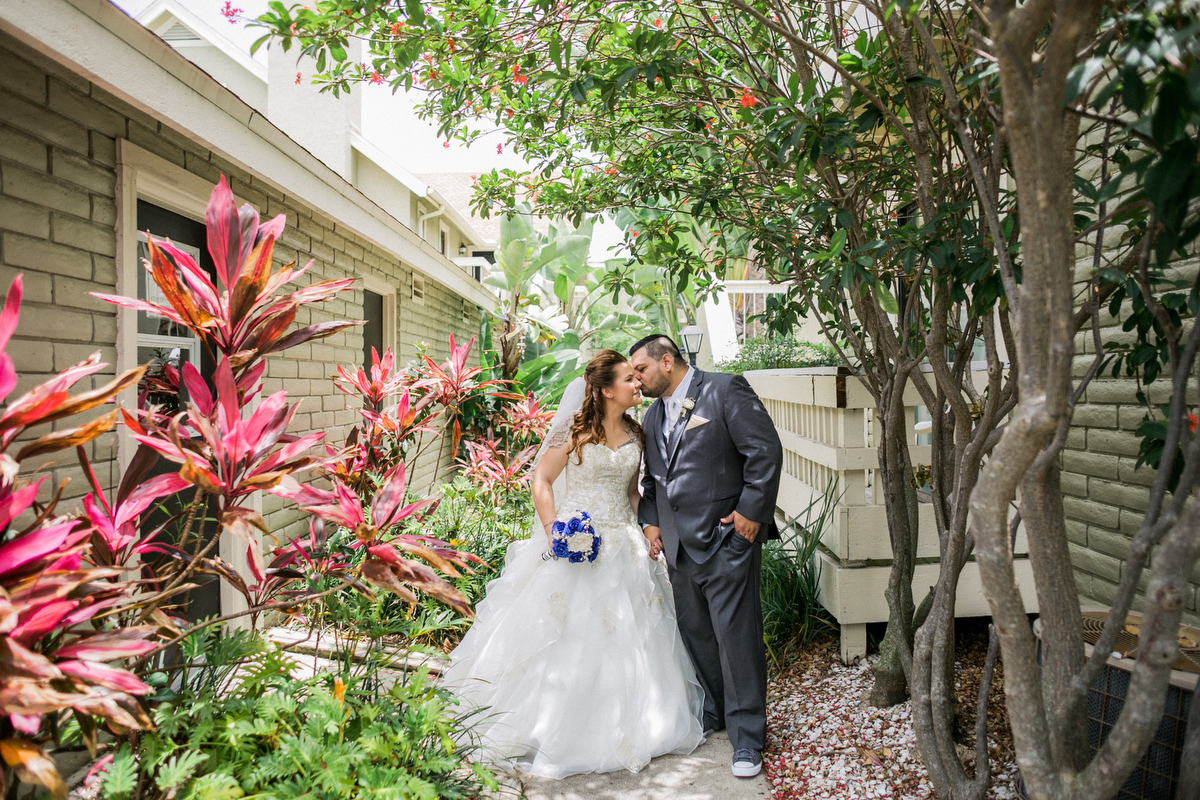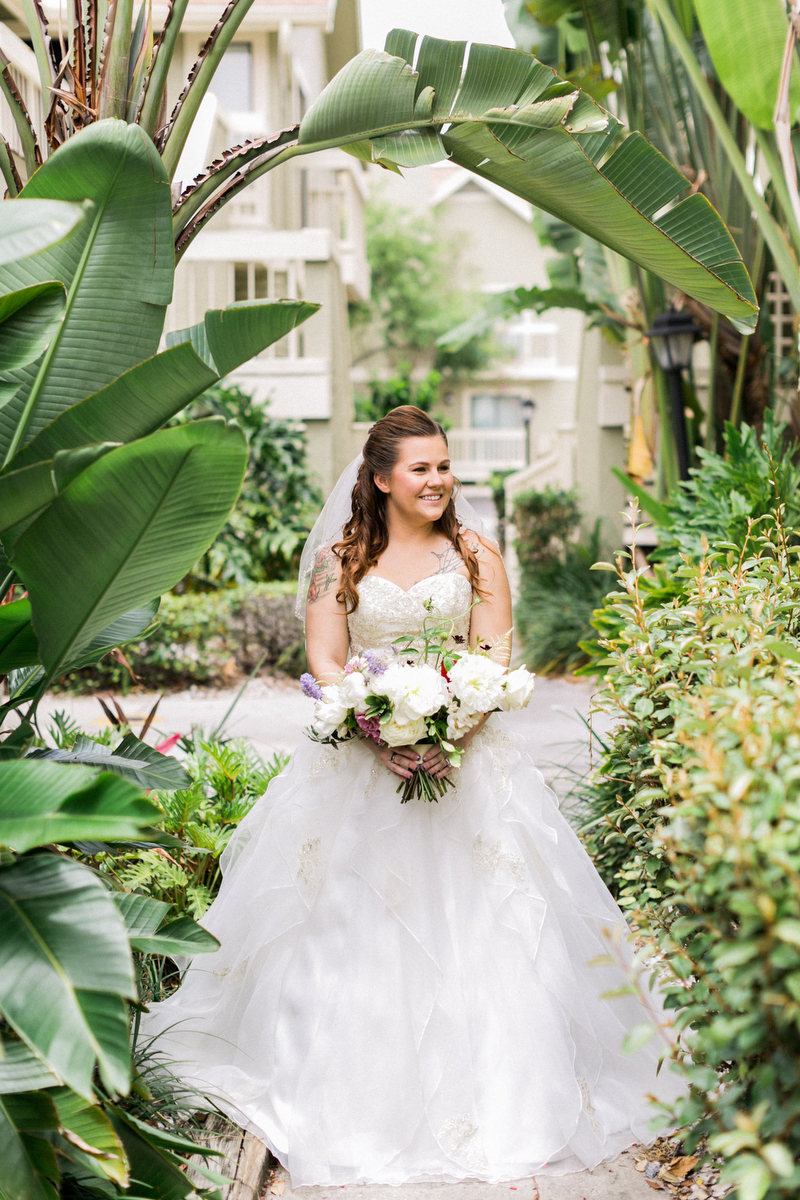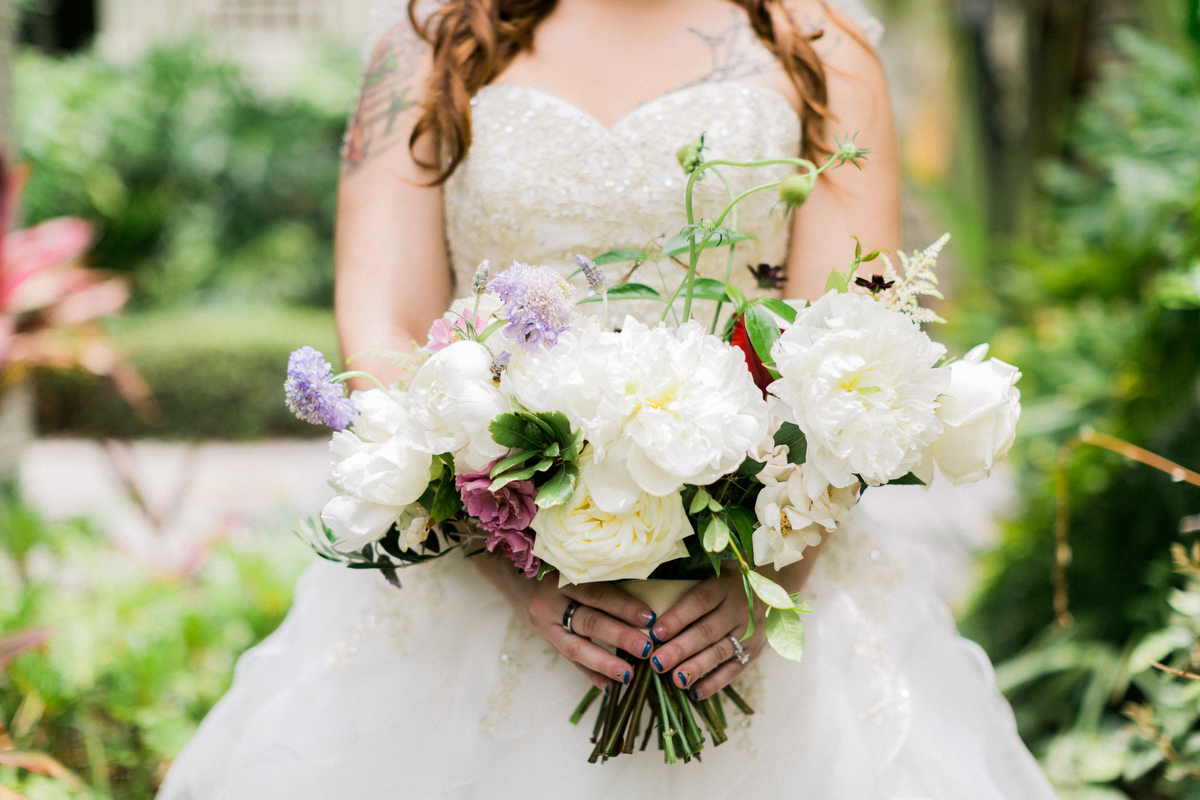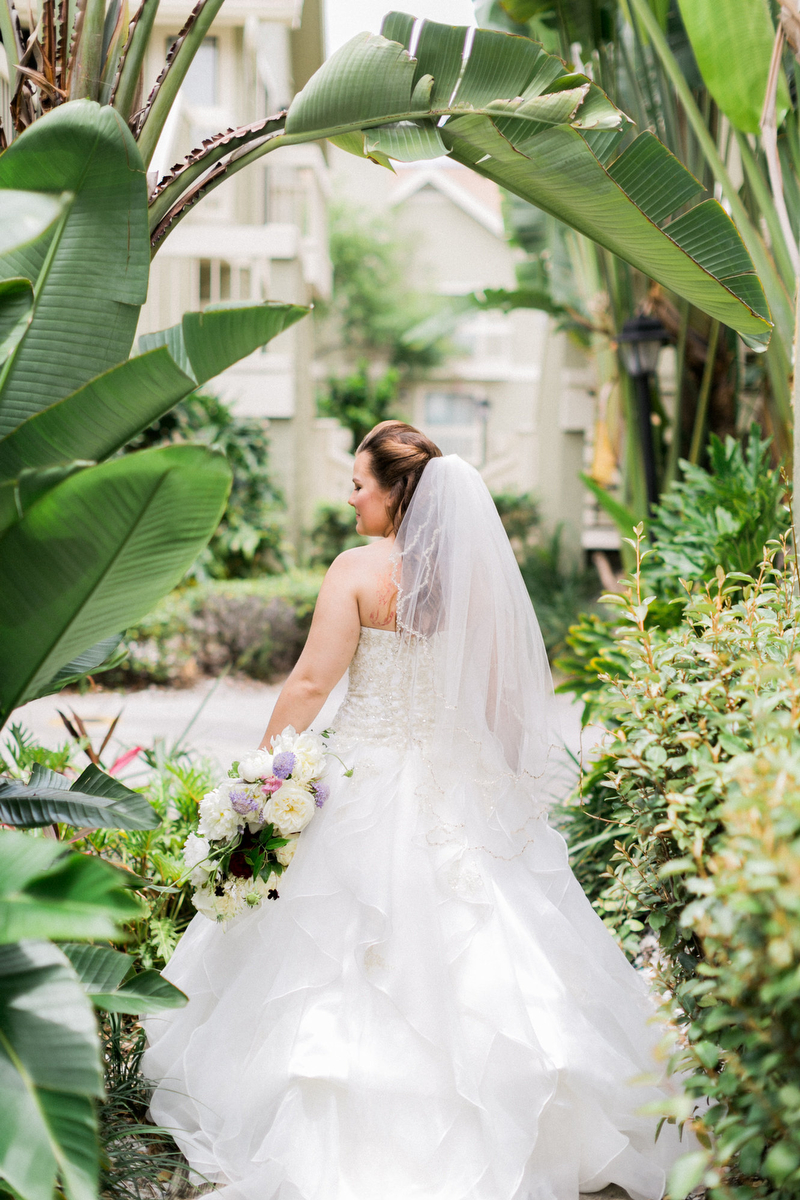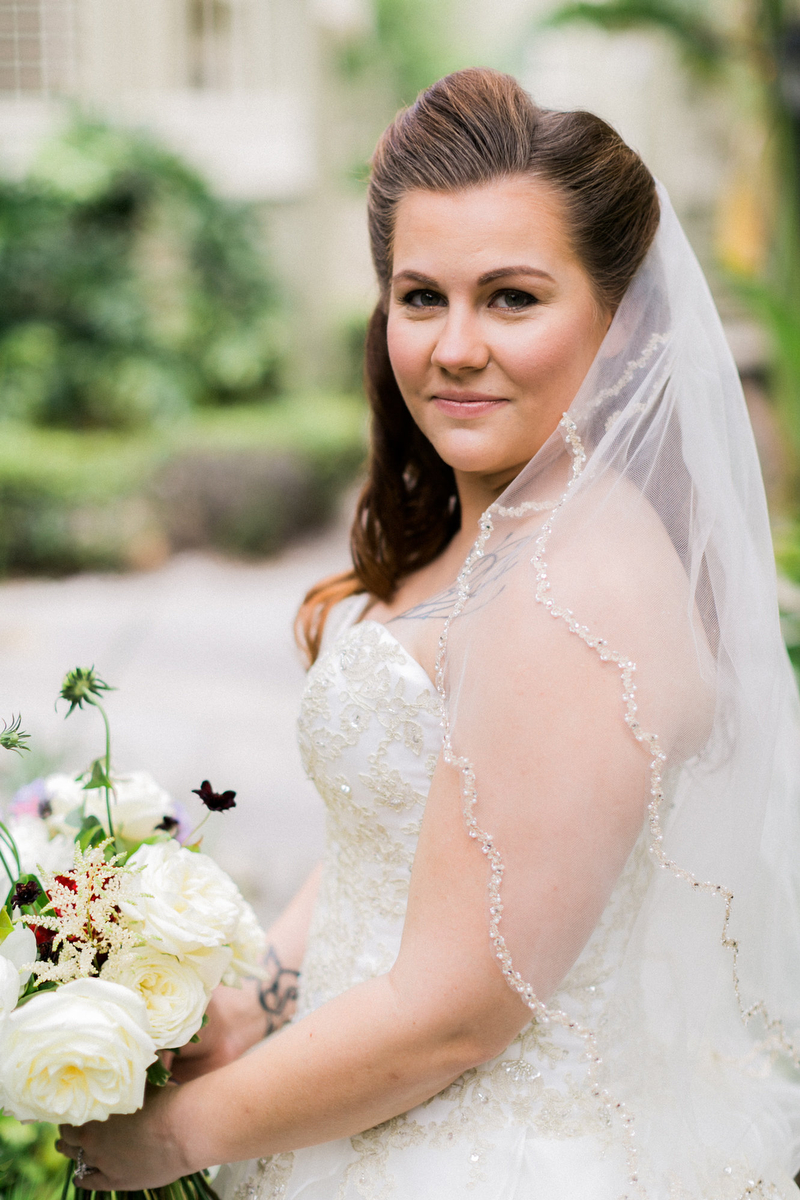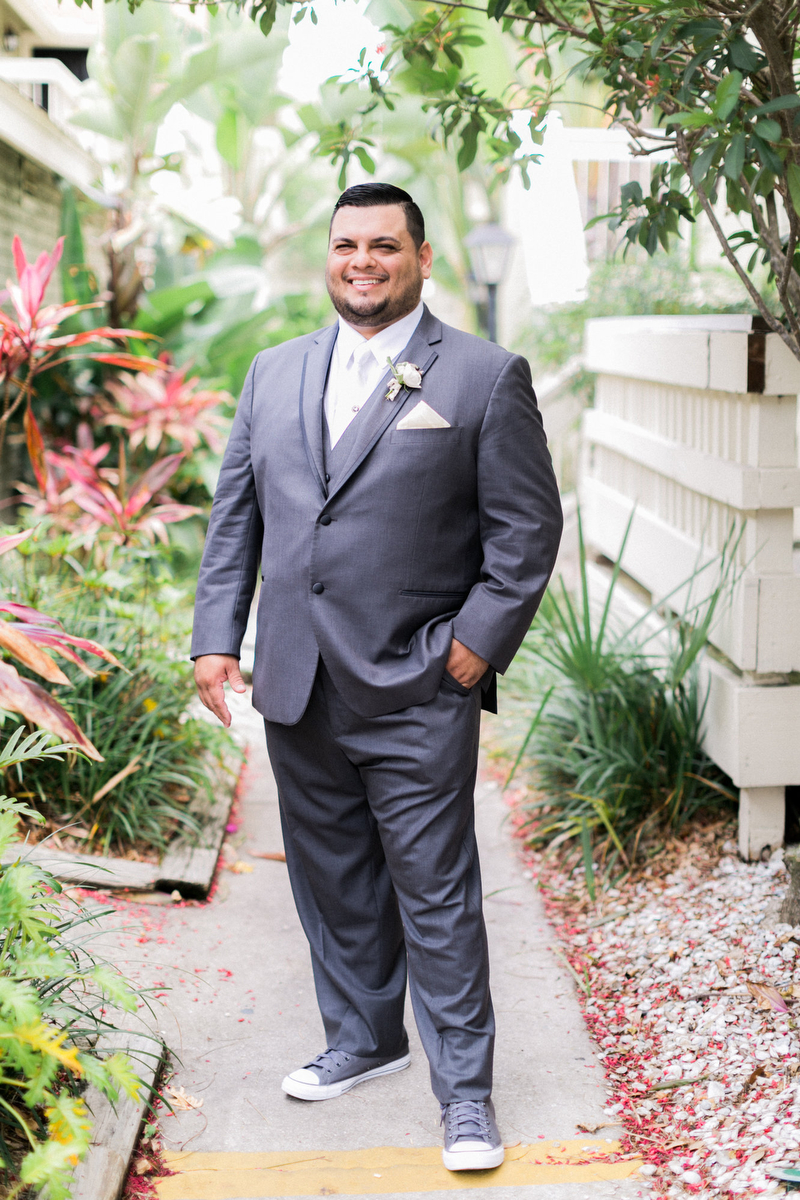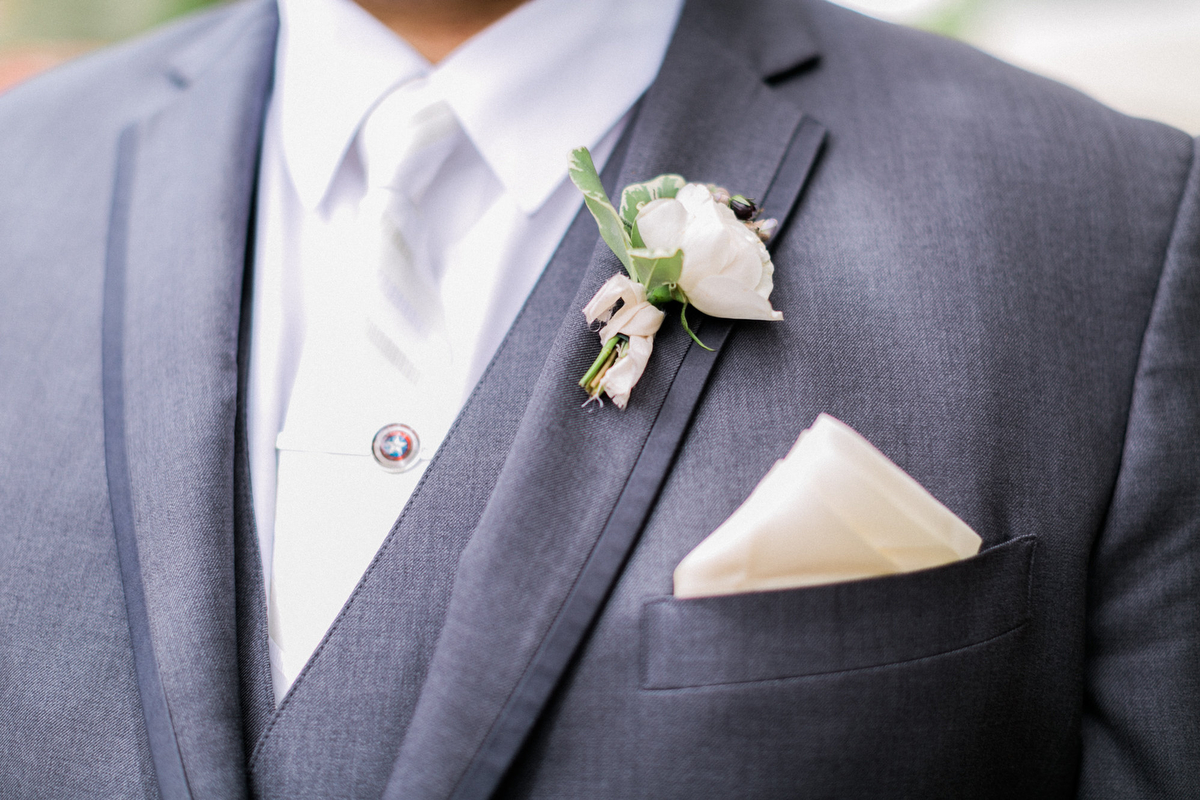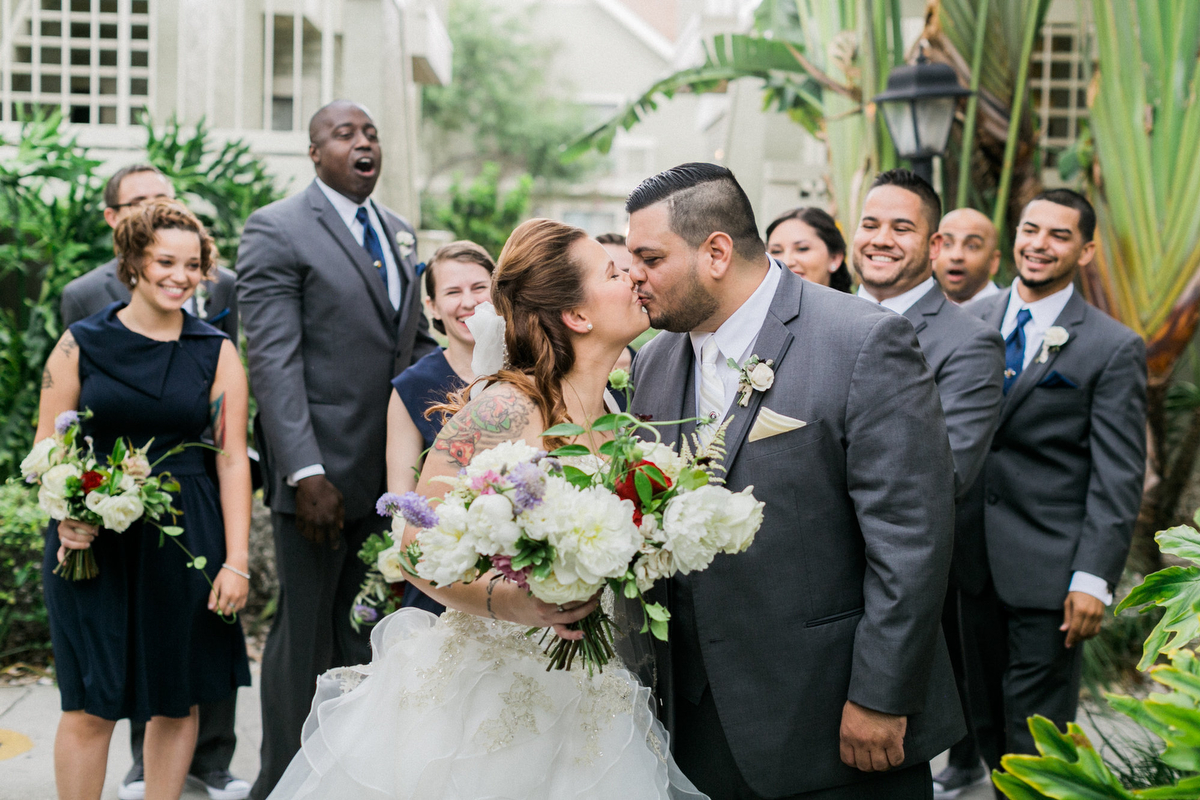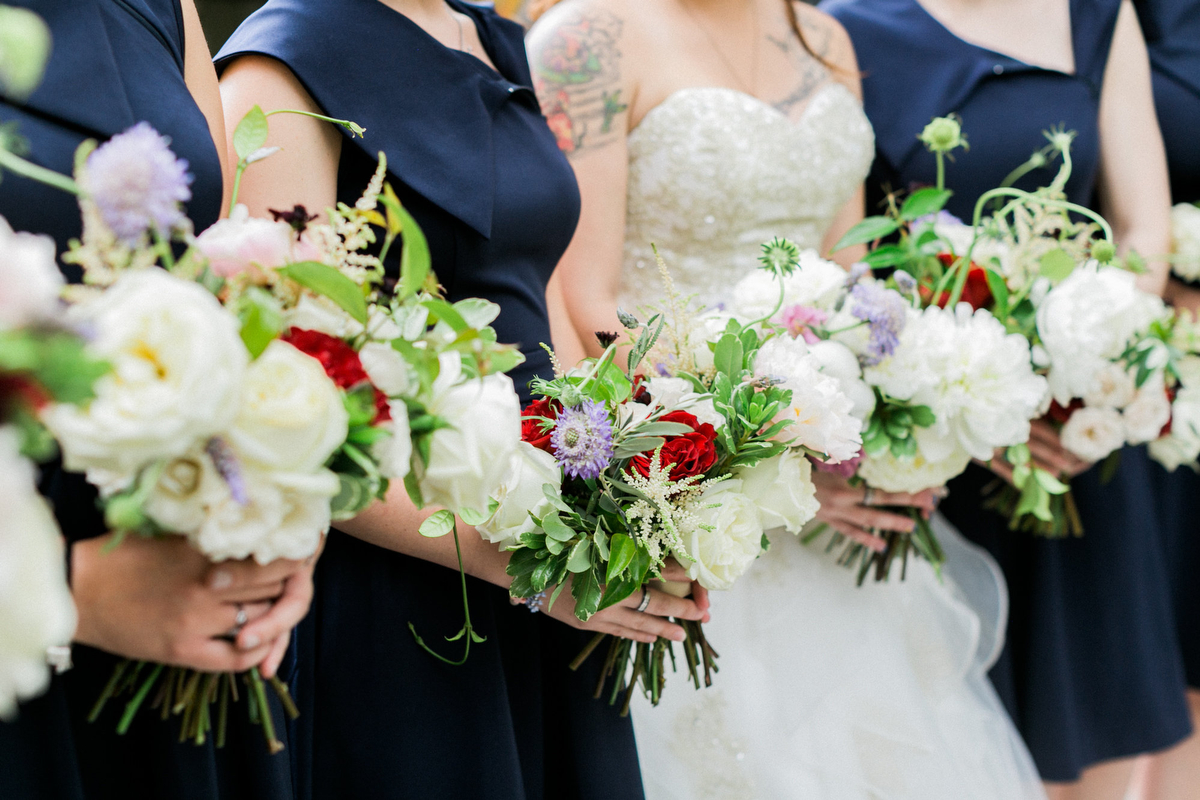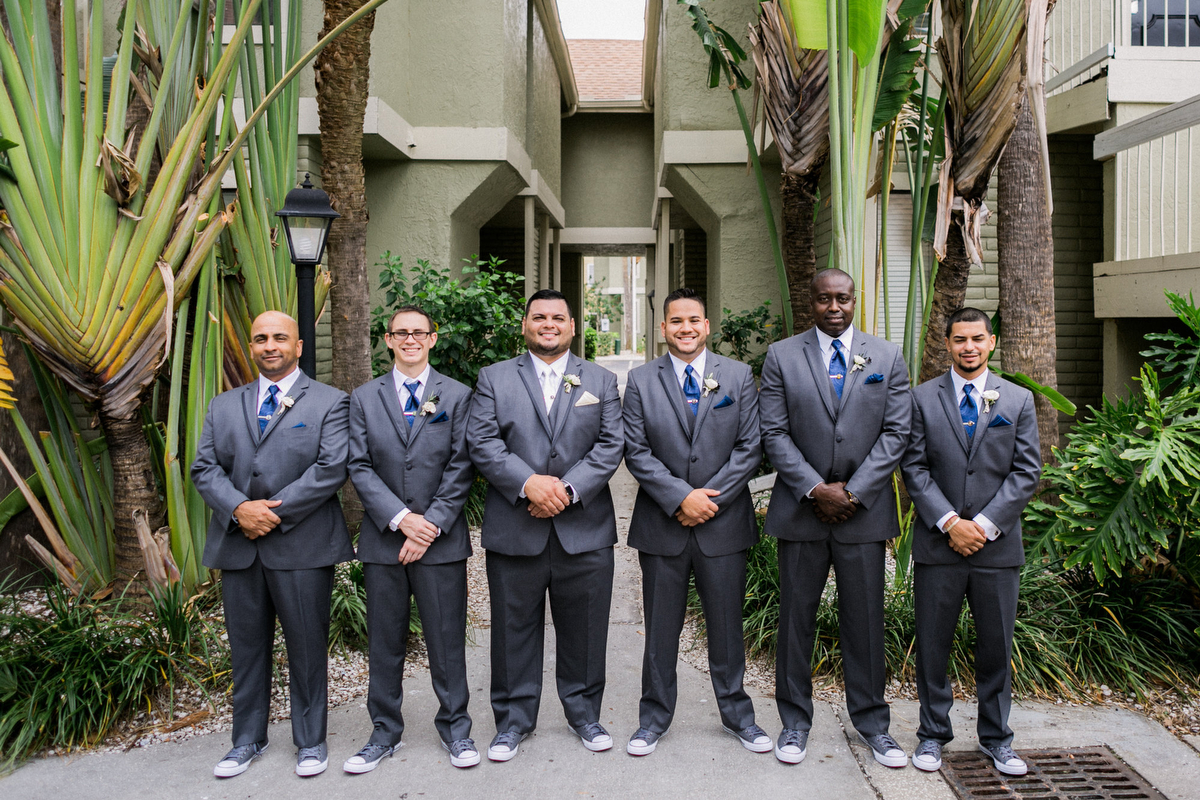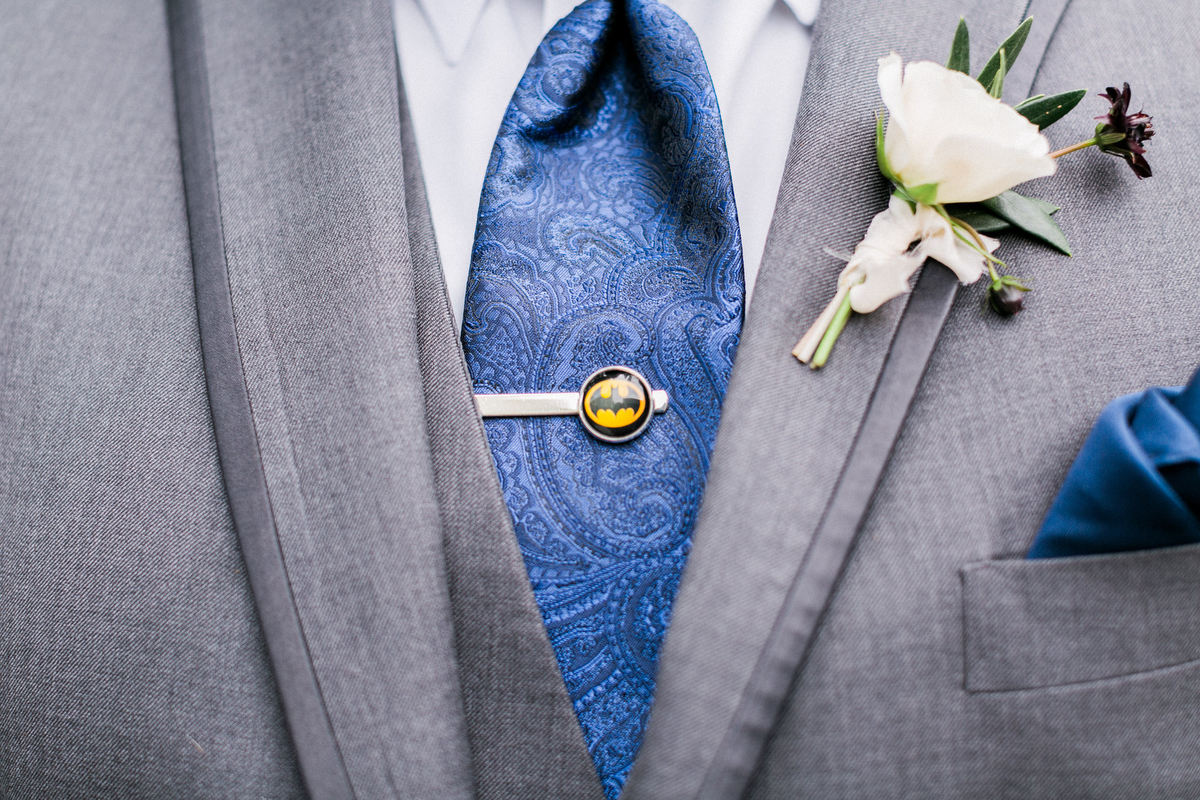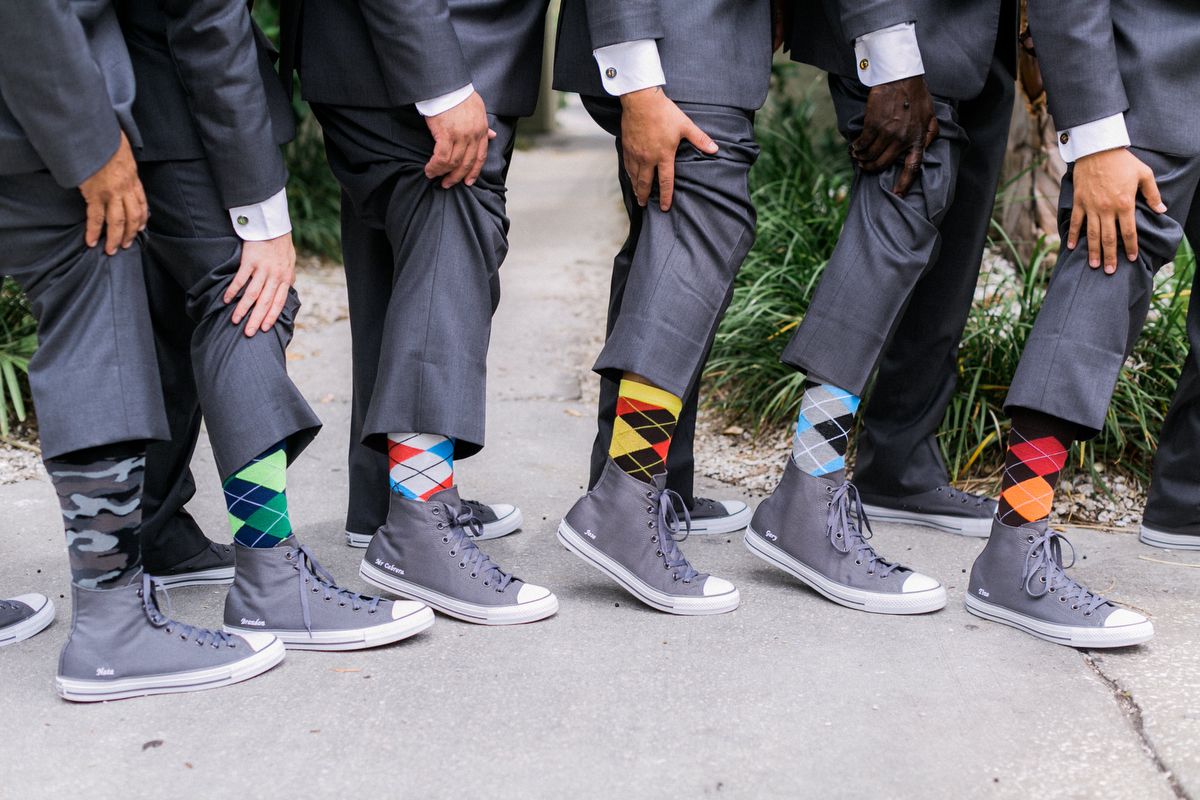 What was the most important thing to you when deciding who to work with for your wedding?
I have never been picky or had a plan laid out for when I actually got to plan my wedding and Jose sure never put any thought into it either, but what is important to me is that I am genuinely heard and understood. All of the vendors donating their services did just that. There was never any doubt in any of them and they all gave us more than we could have ever dreamed of.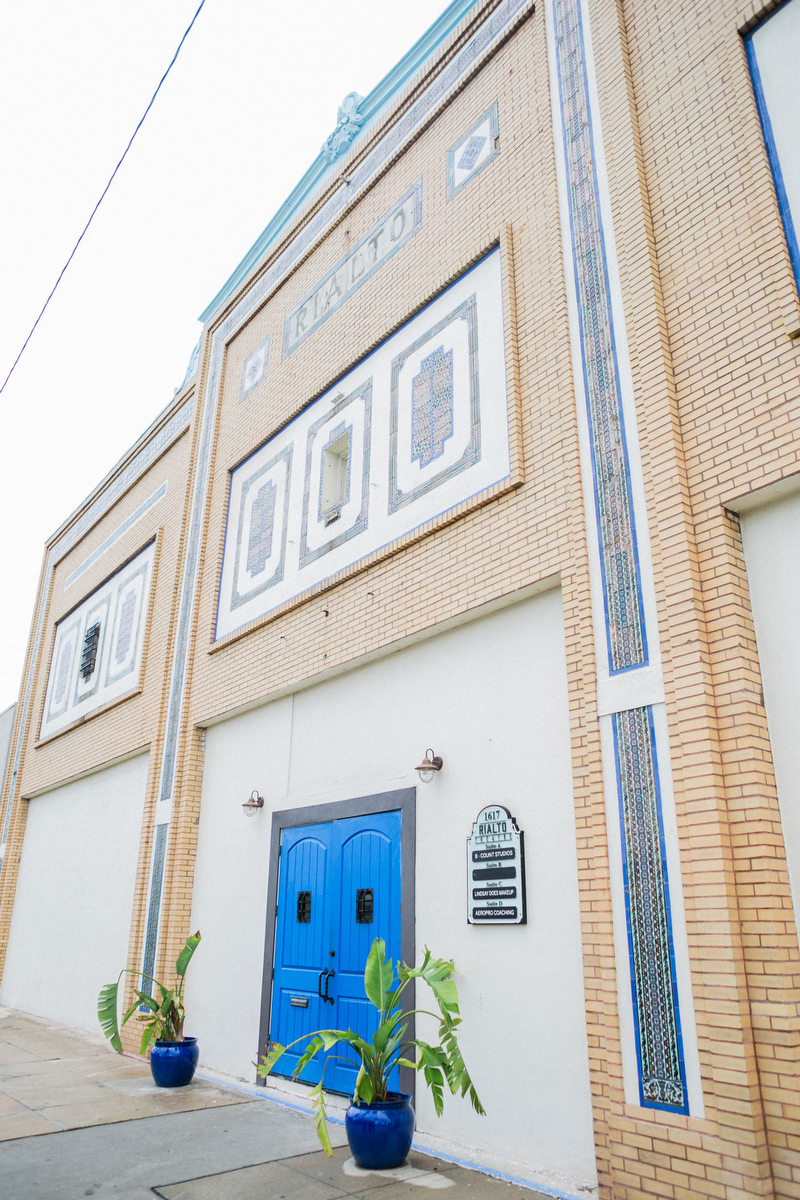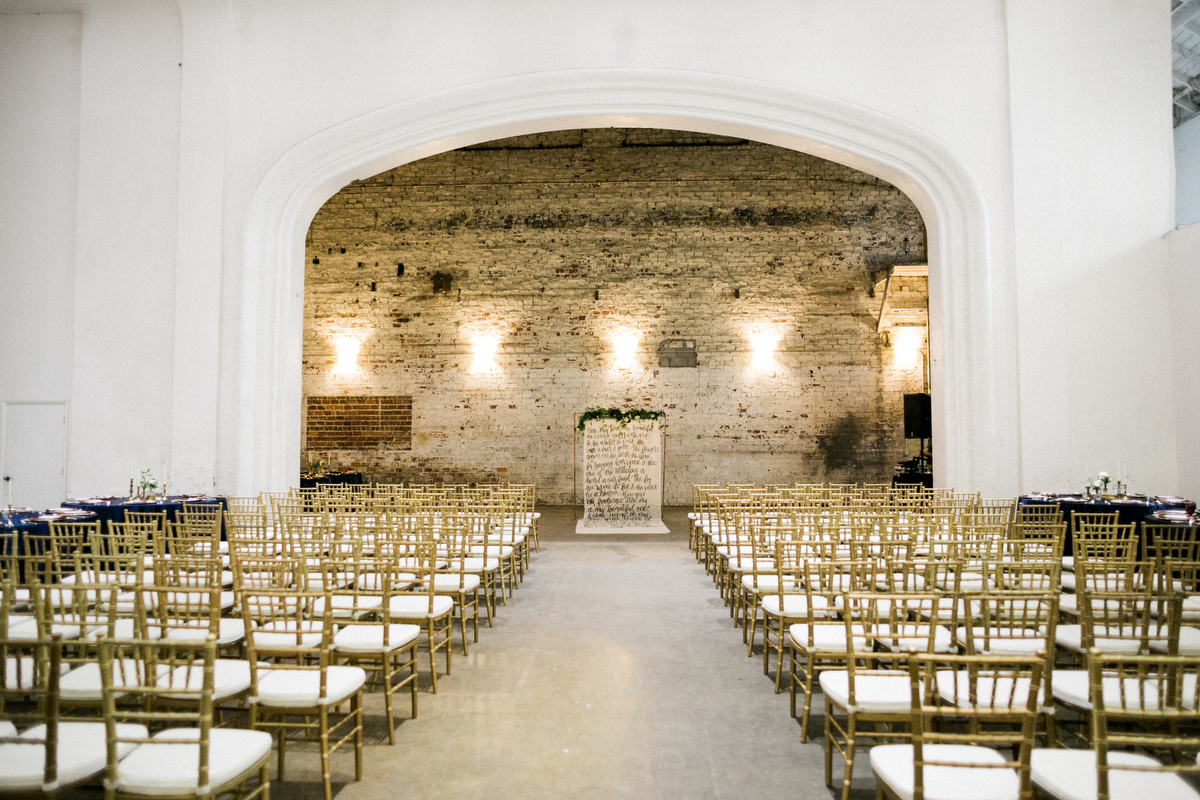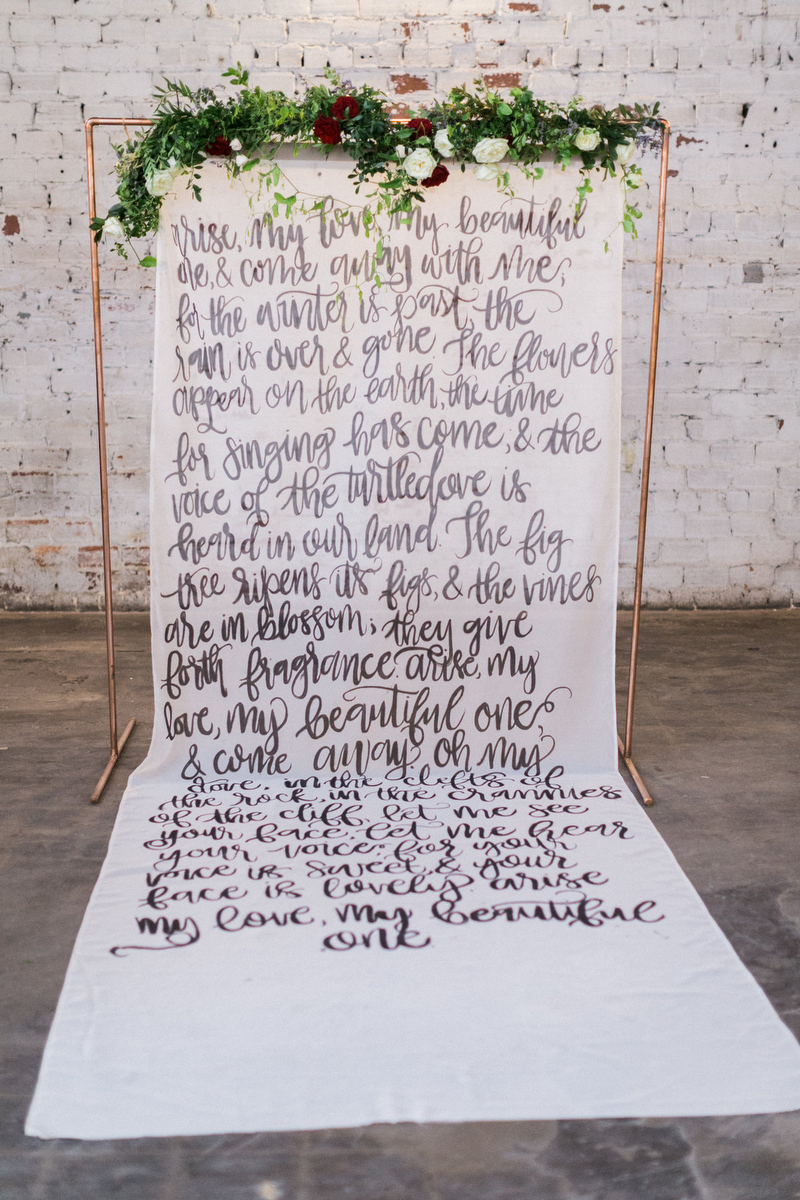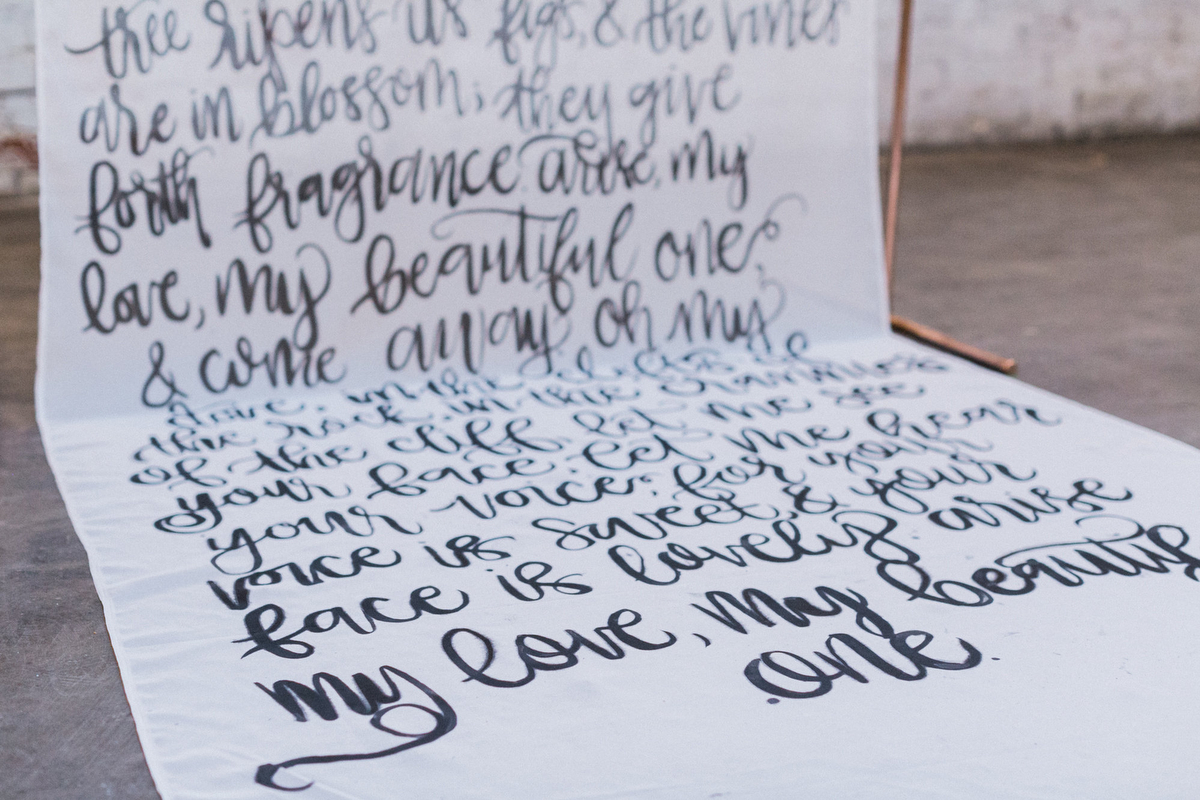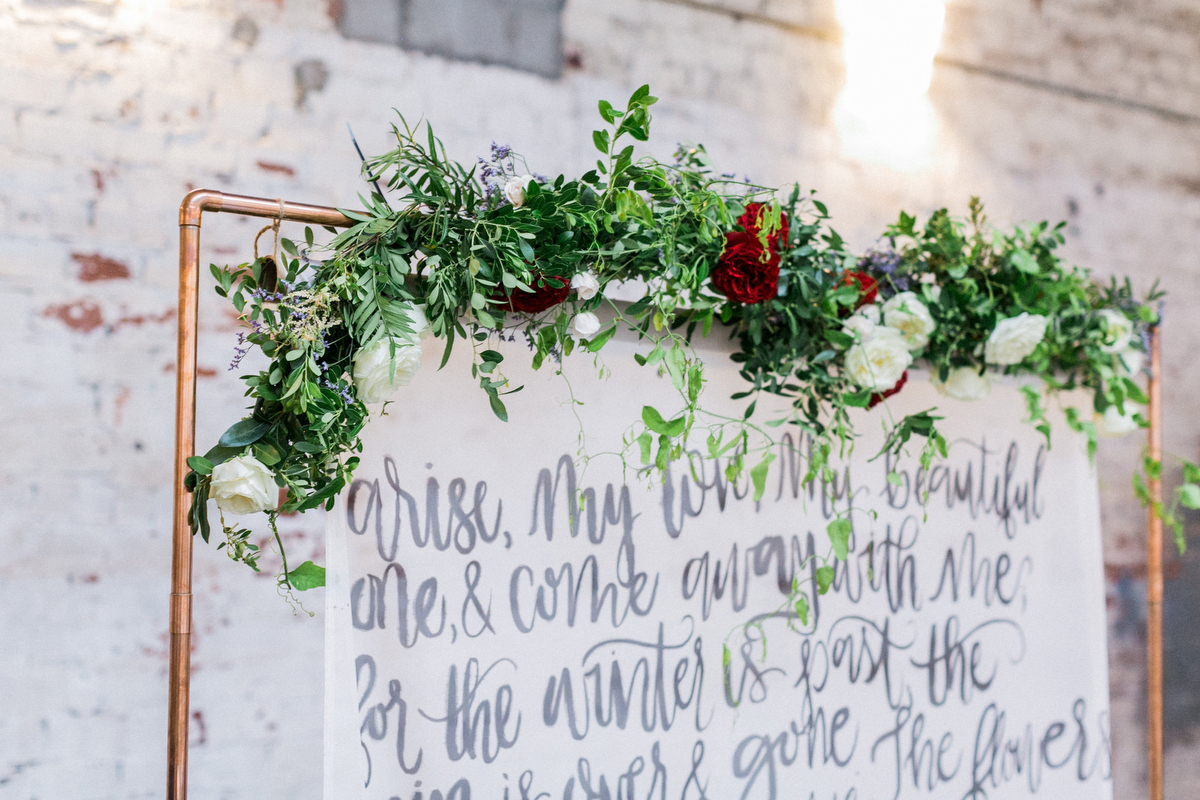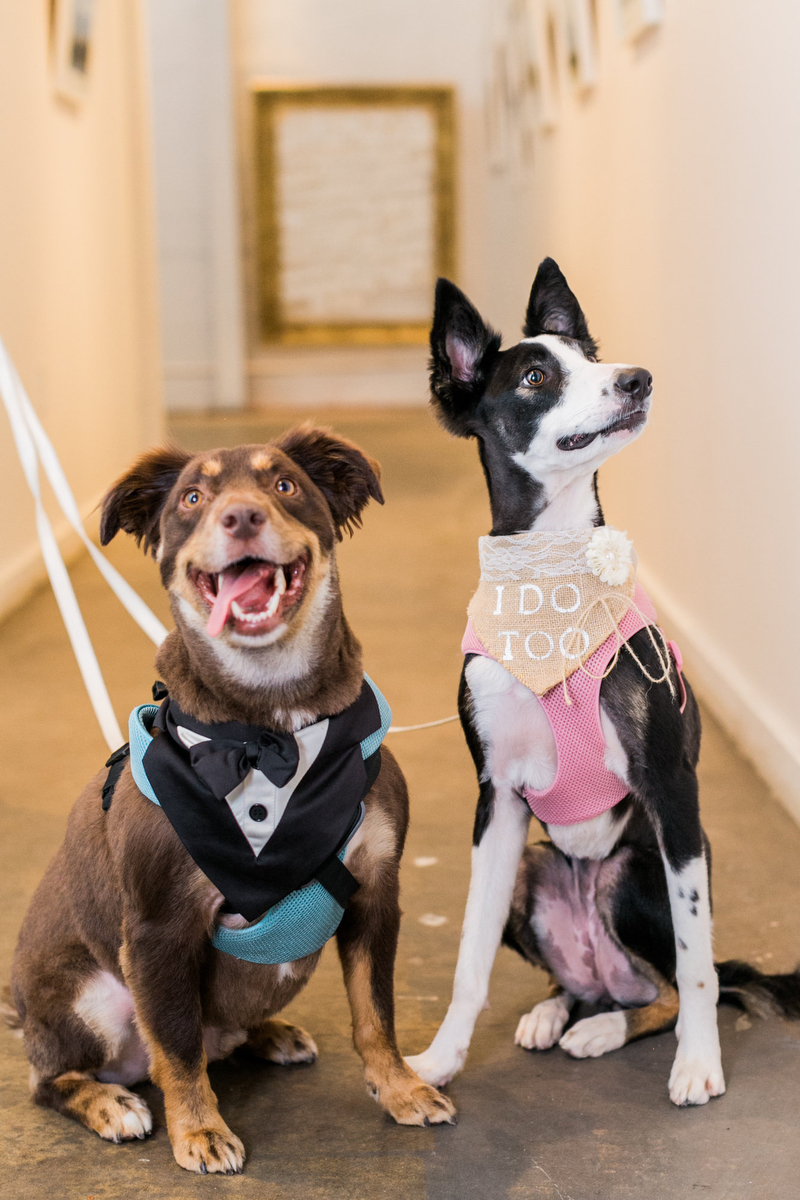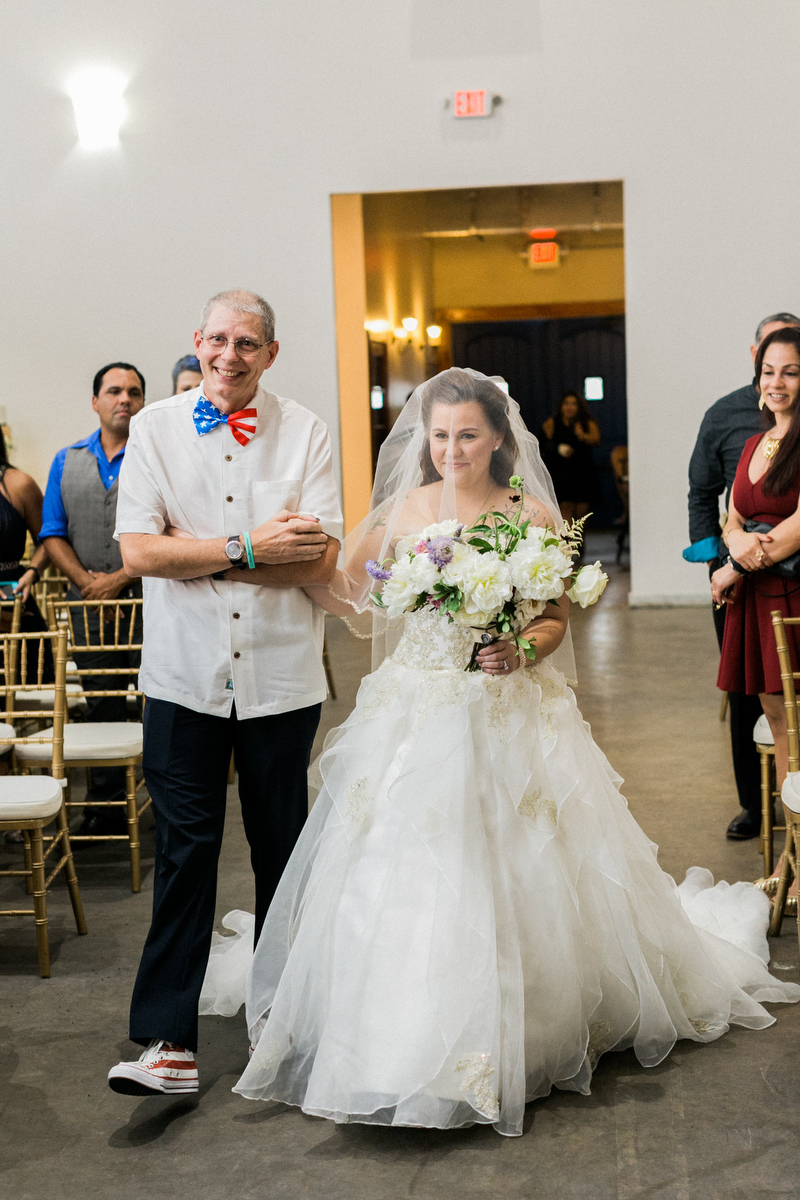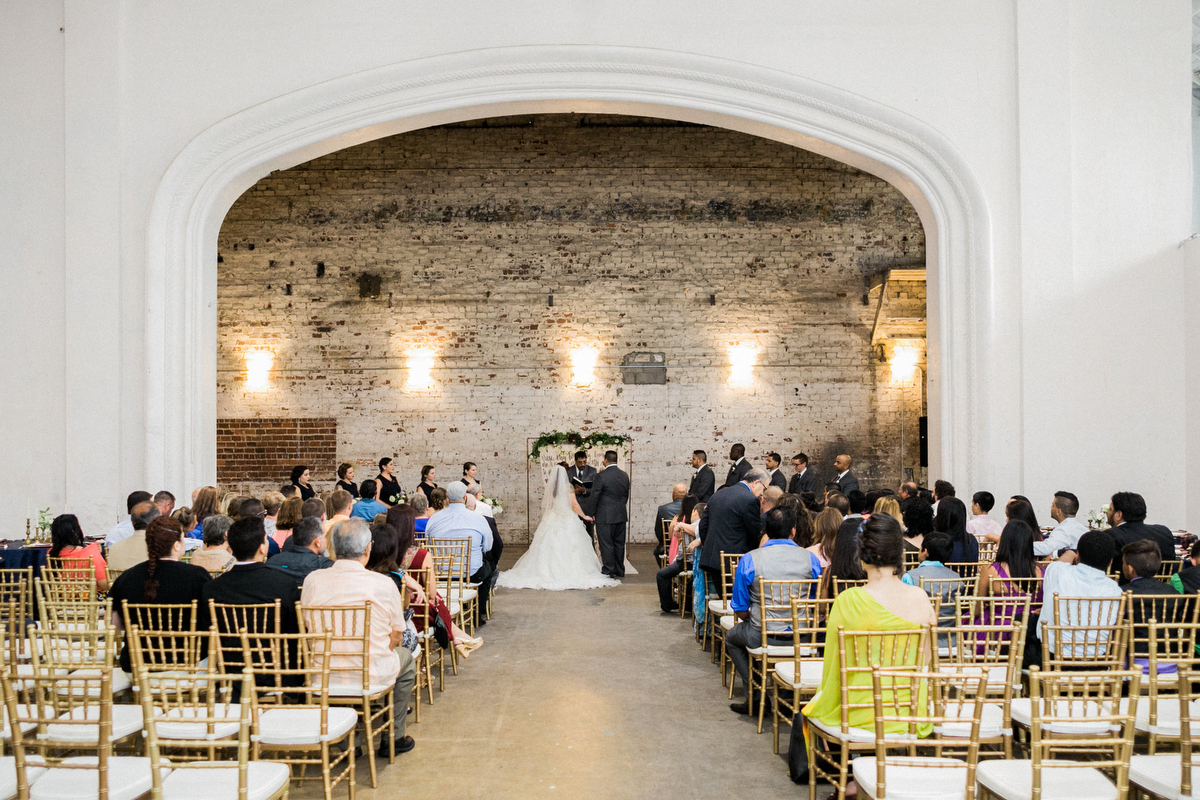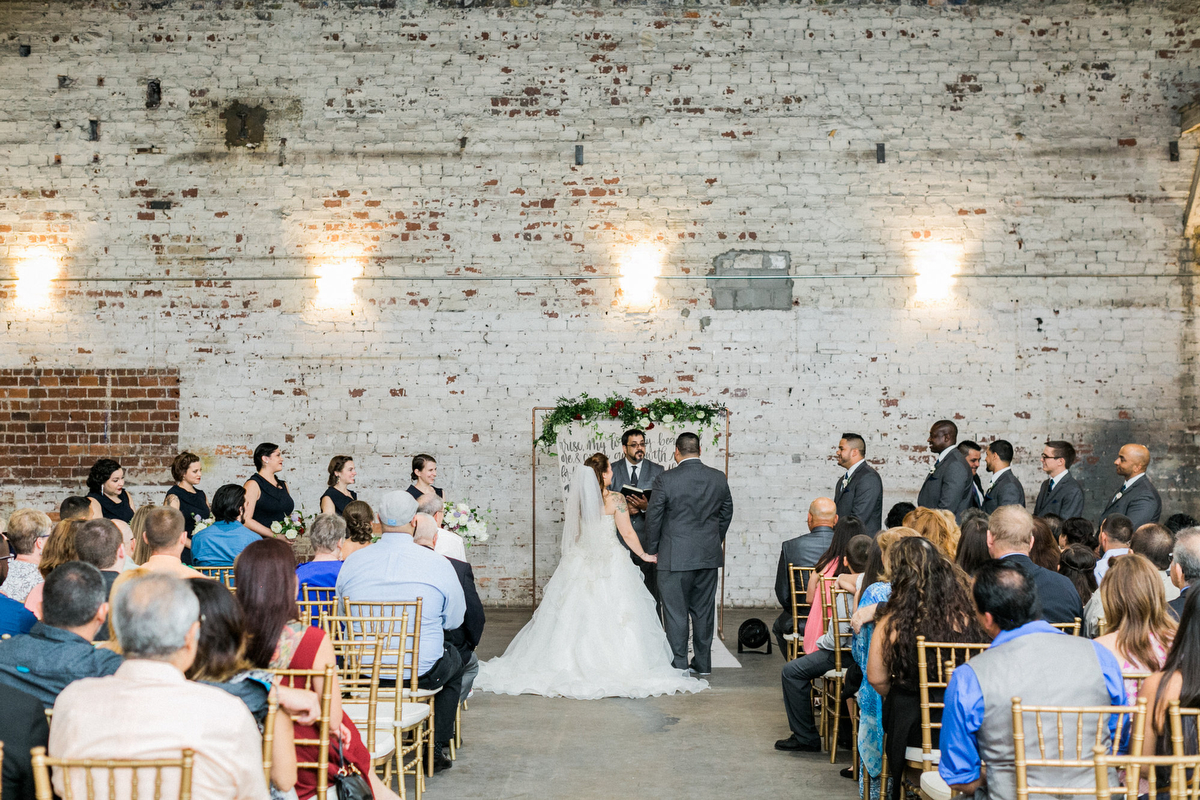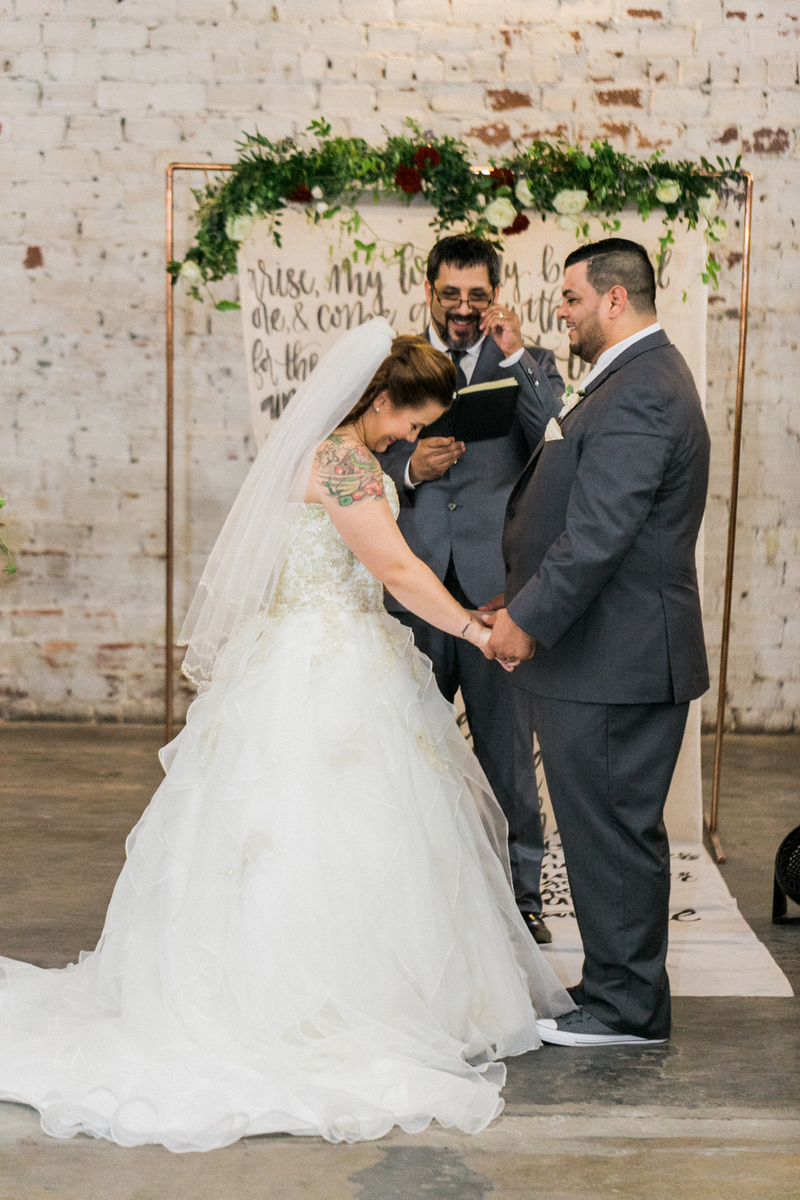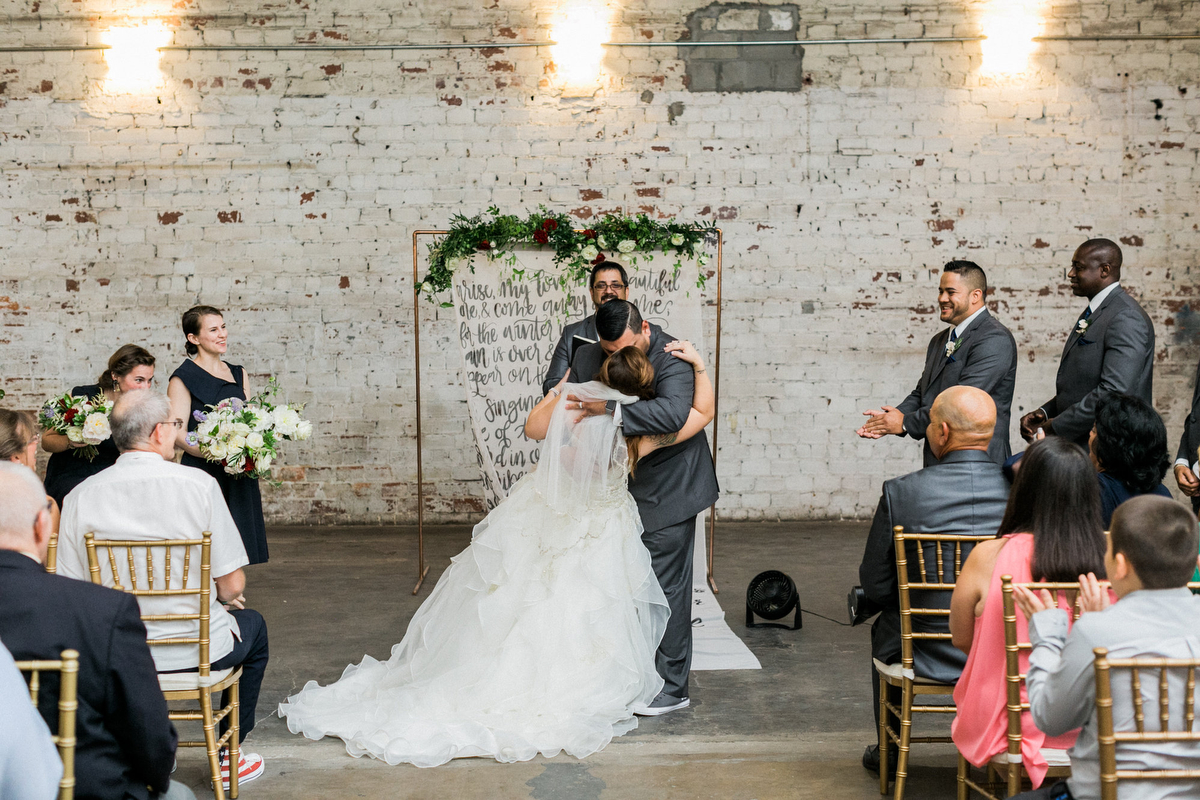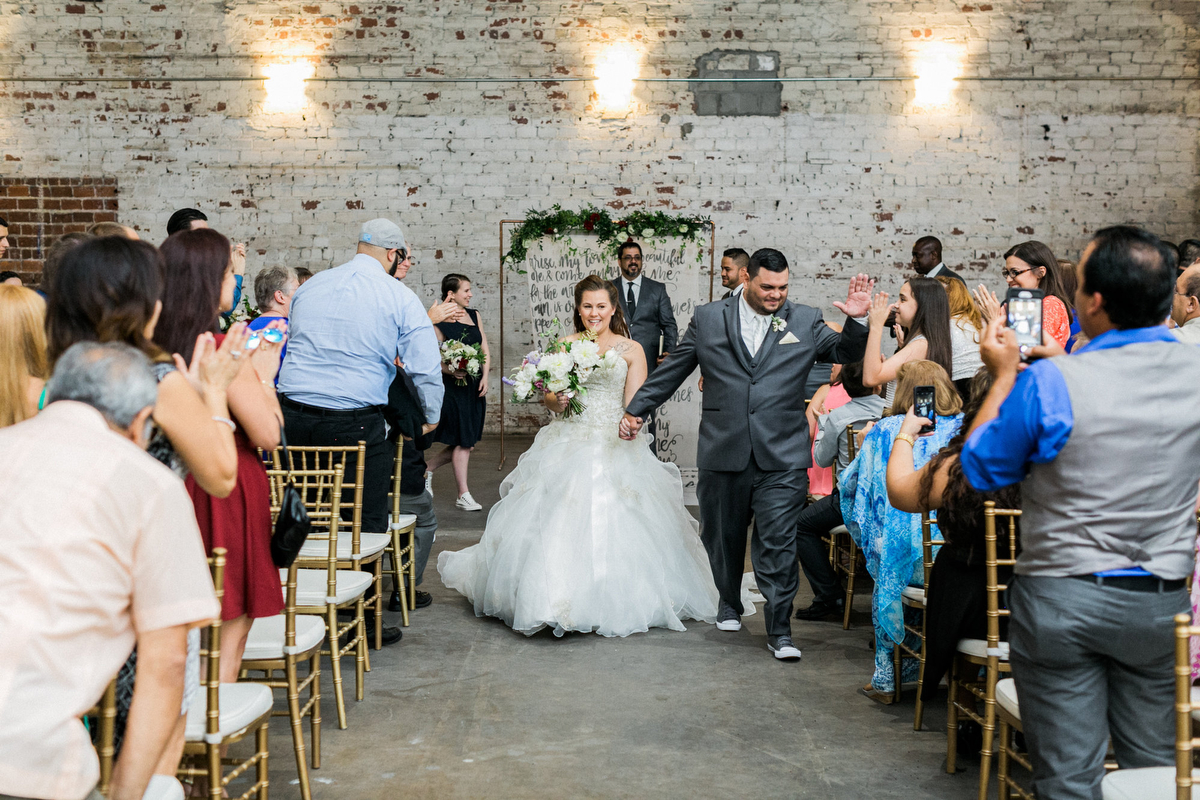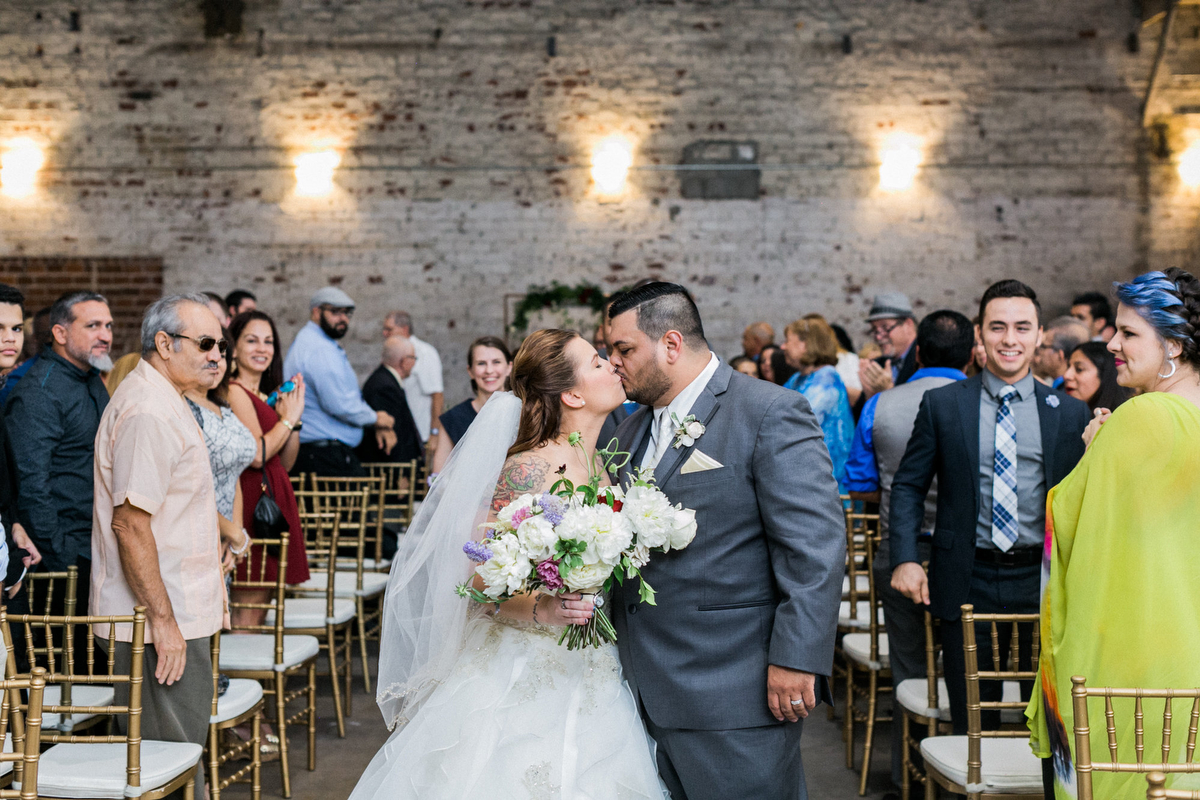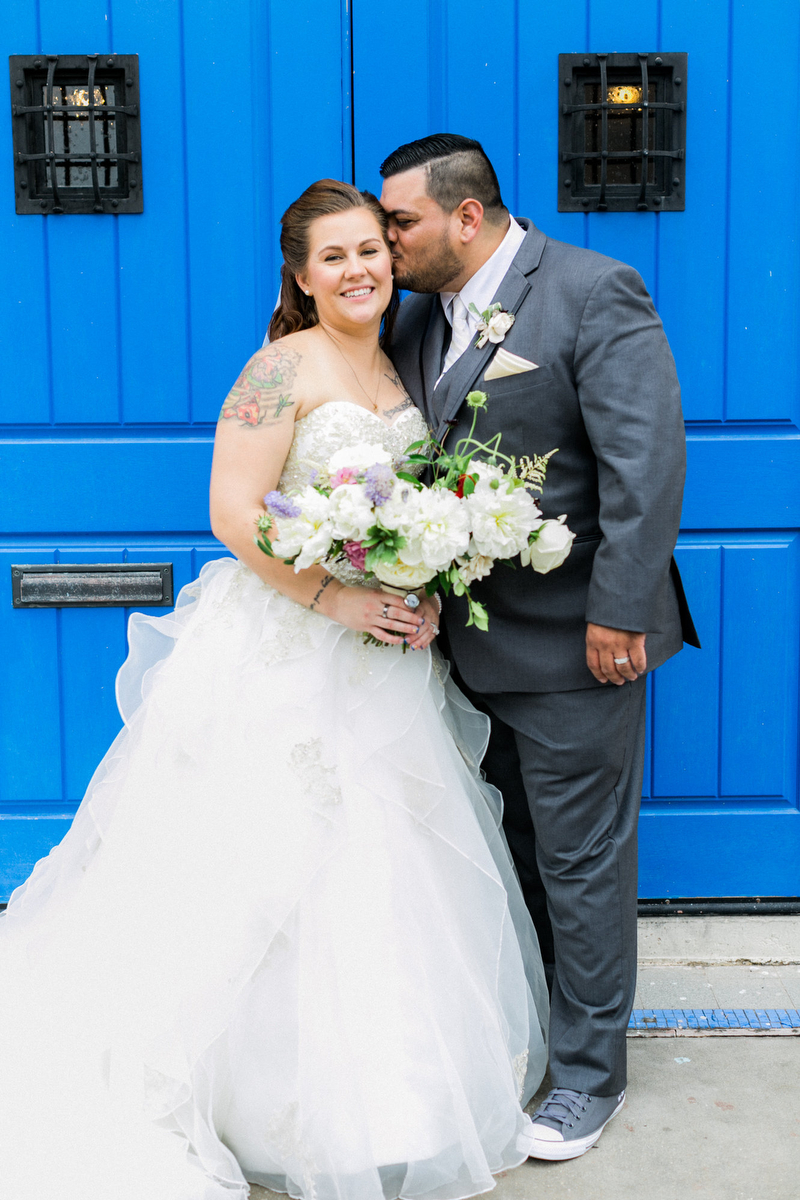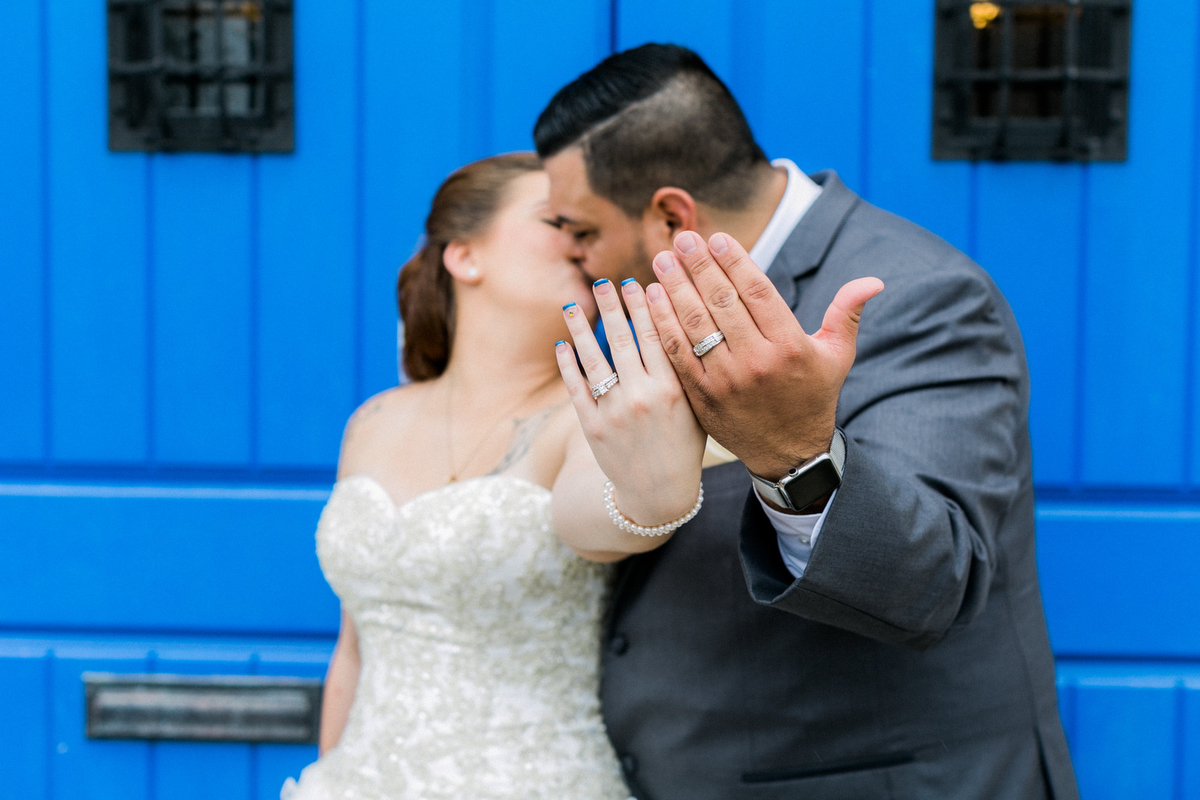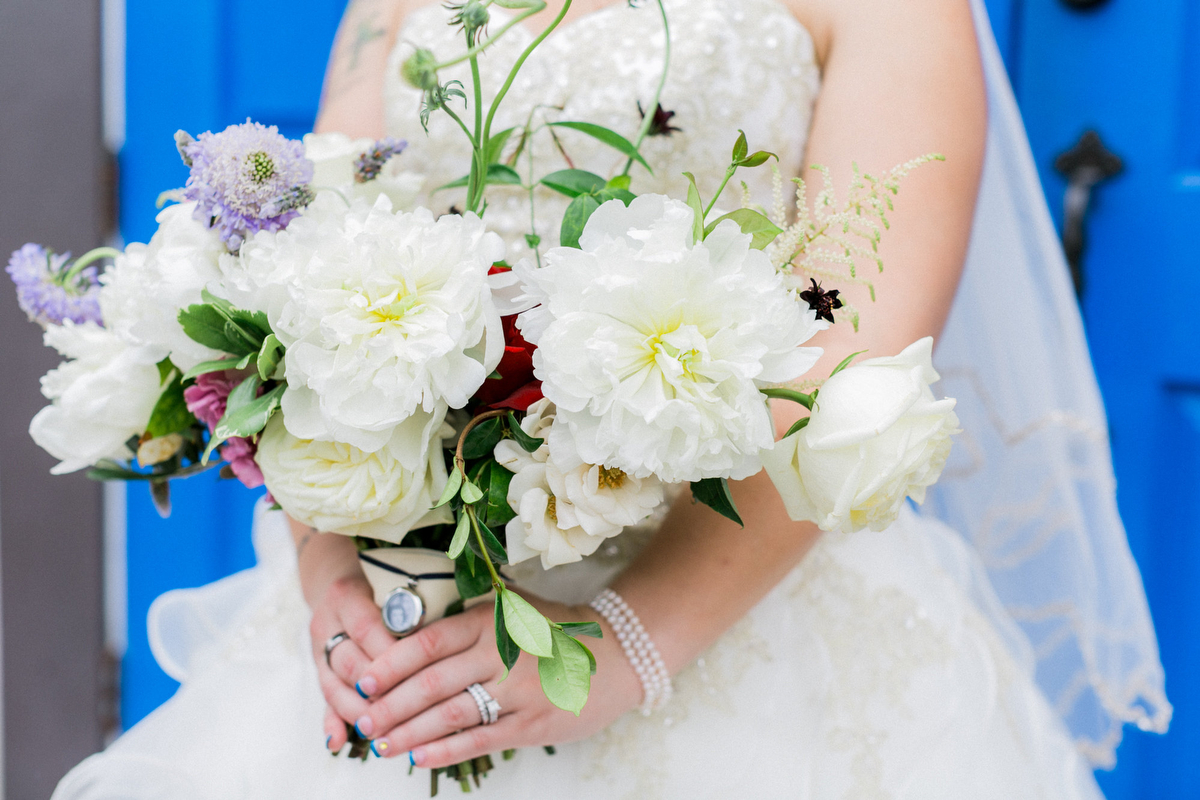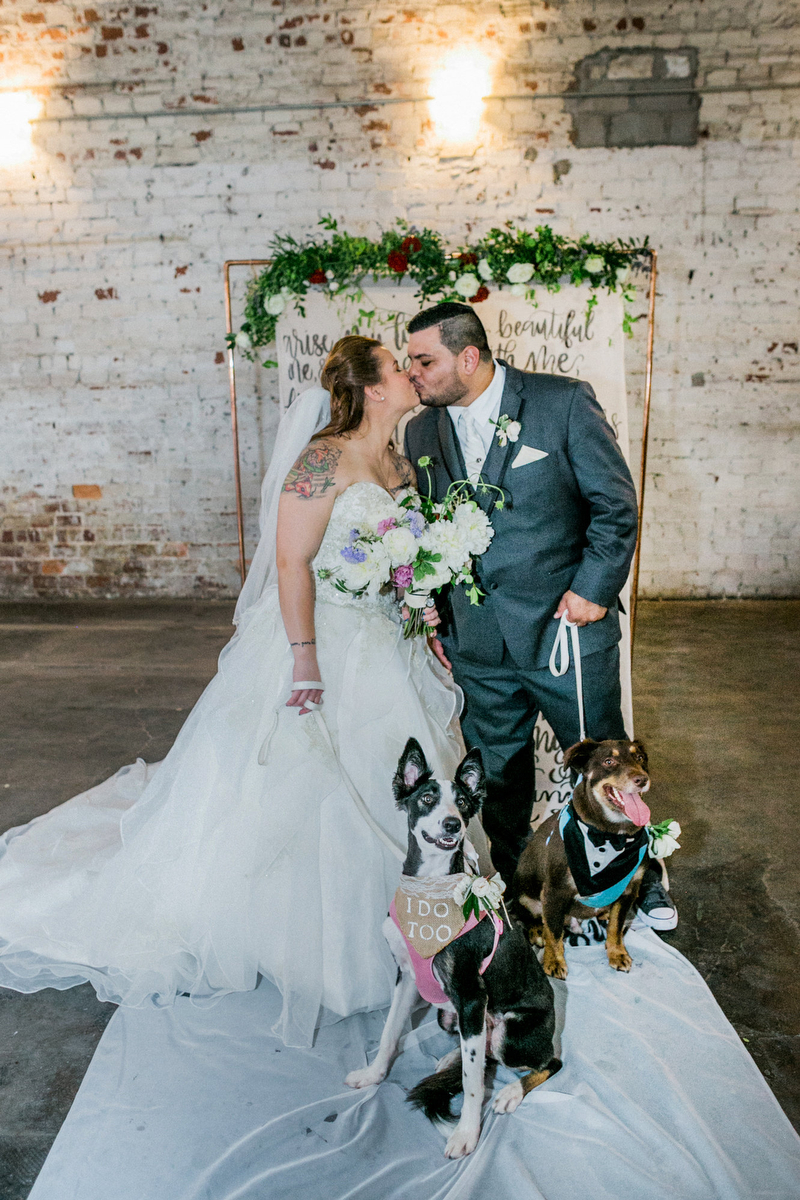 What was your inspiration for your wedding details and/or design?
I have always loved anything with a vintage look and feel. Nothing too glitzy or glamorous. The more simple and delicate looking, the better.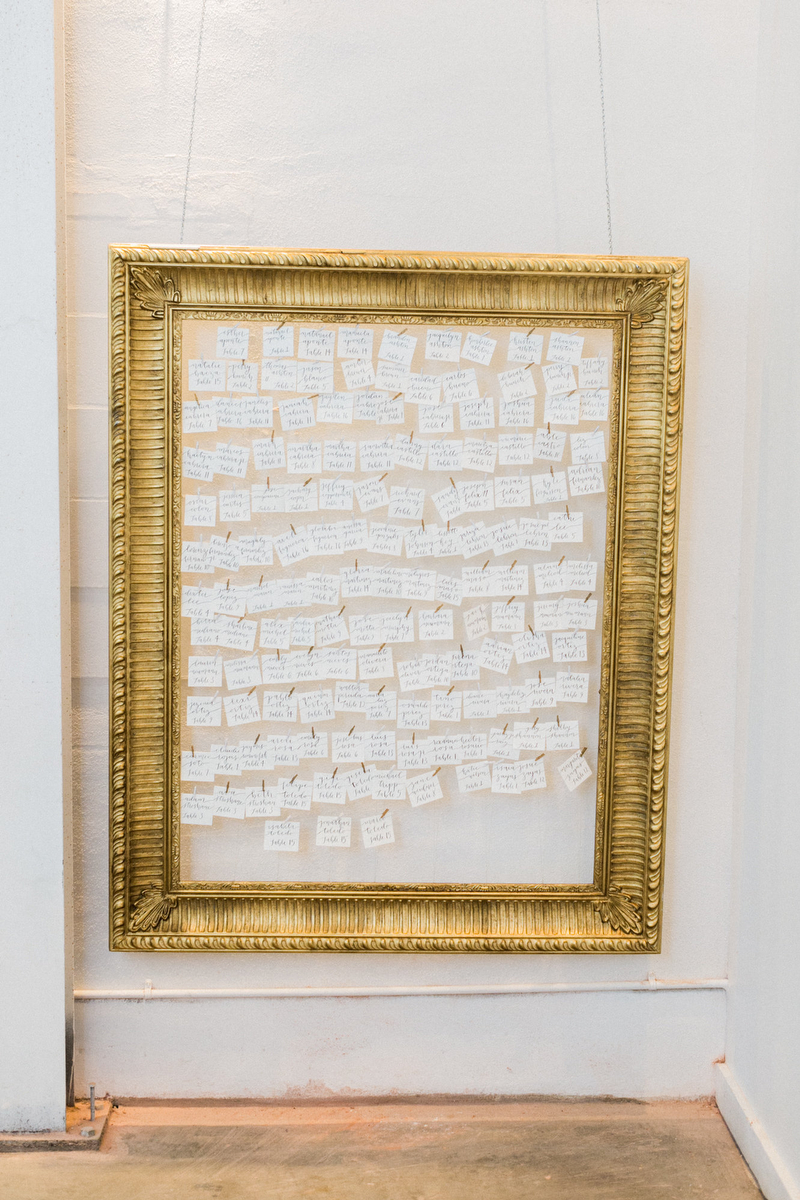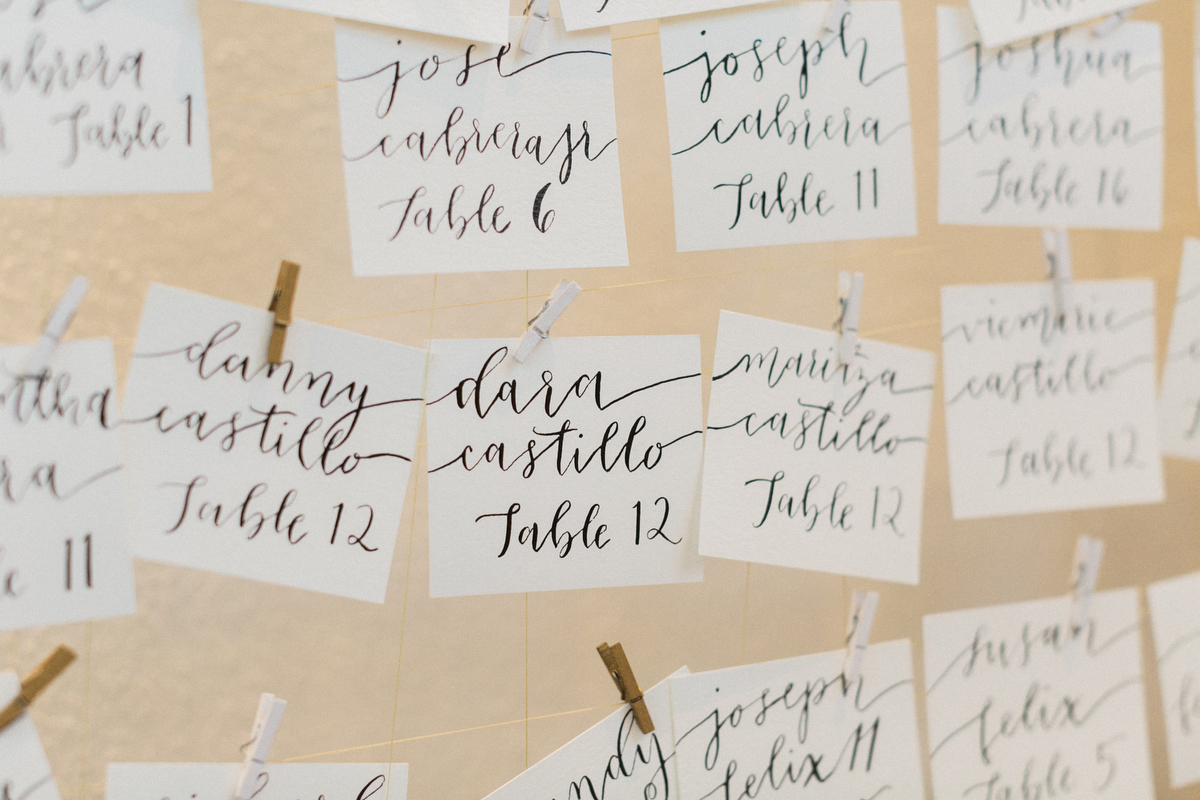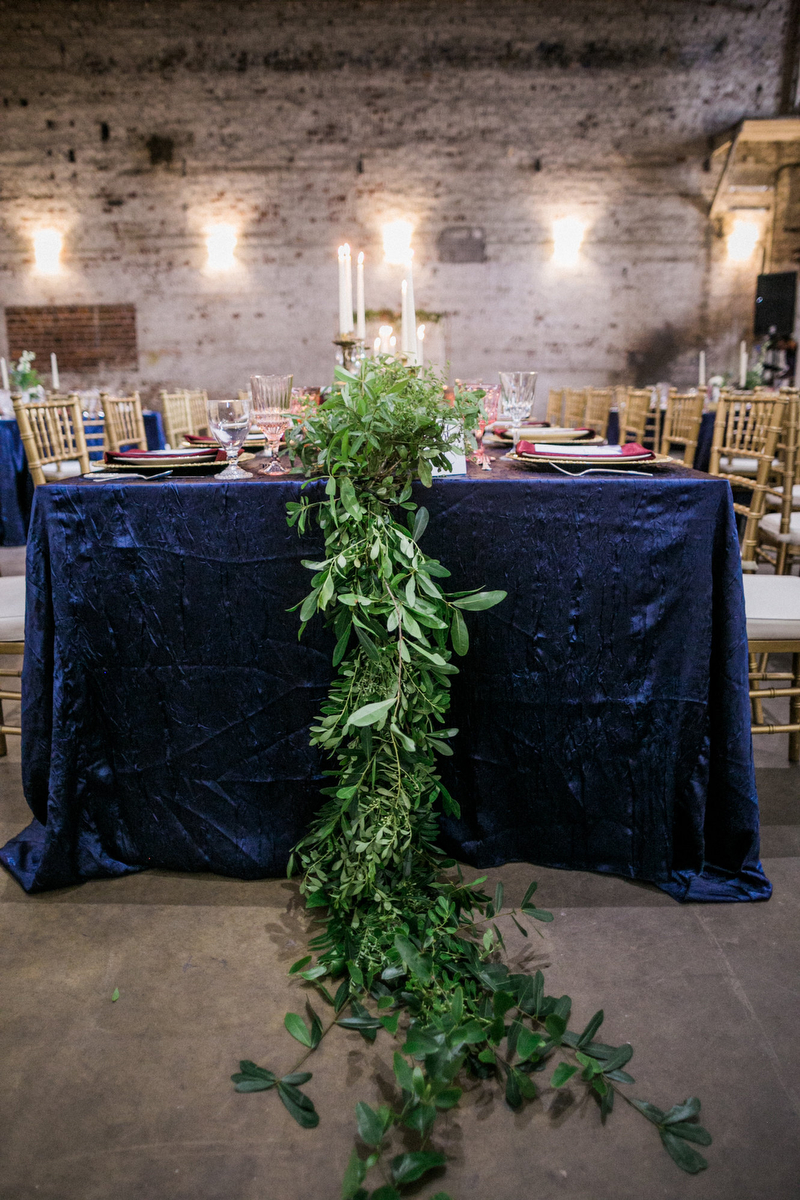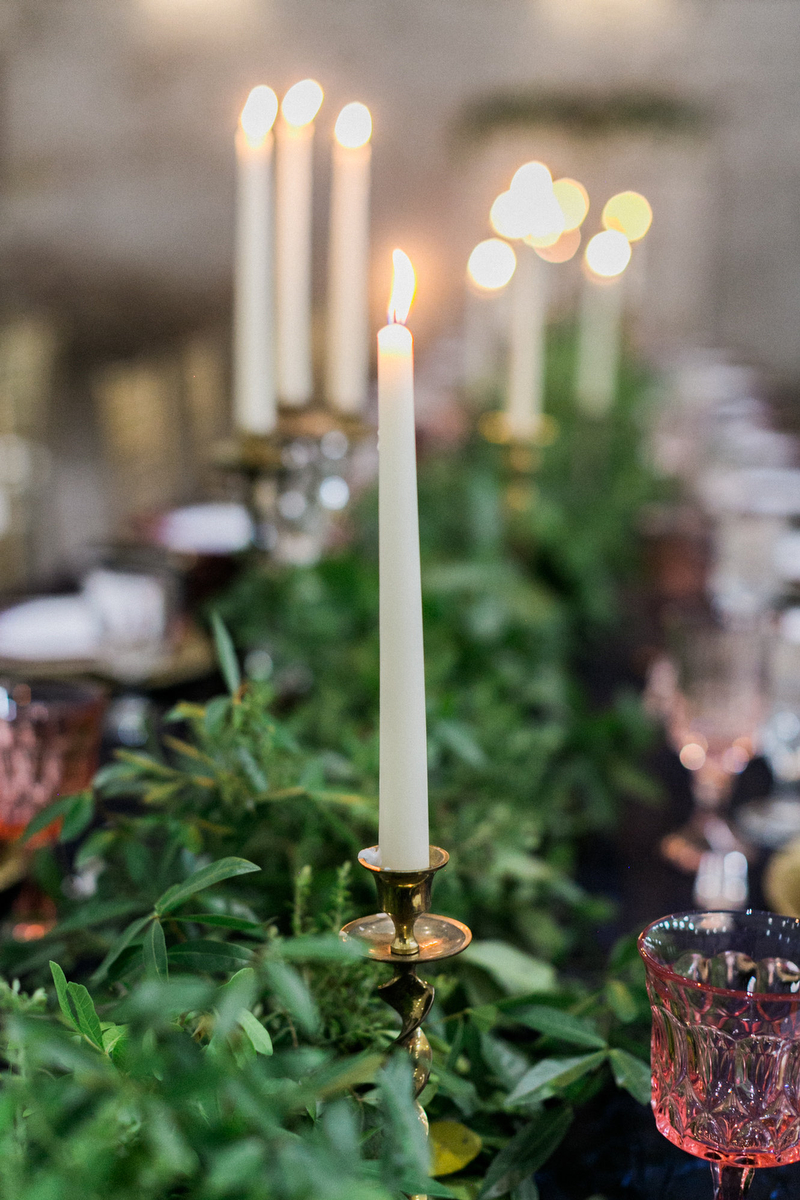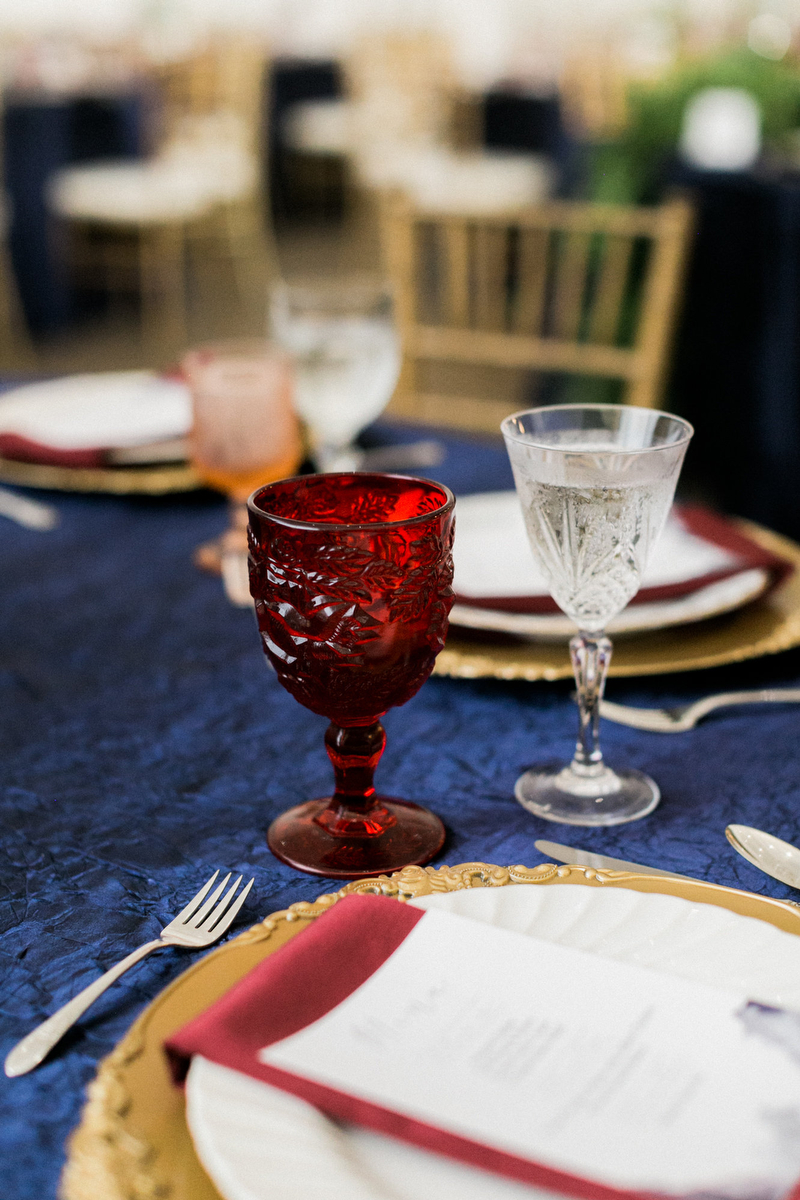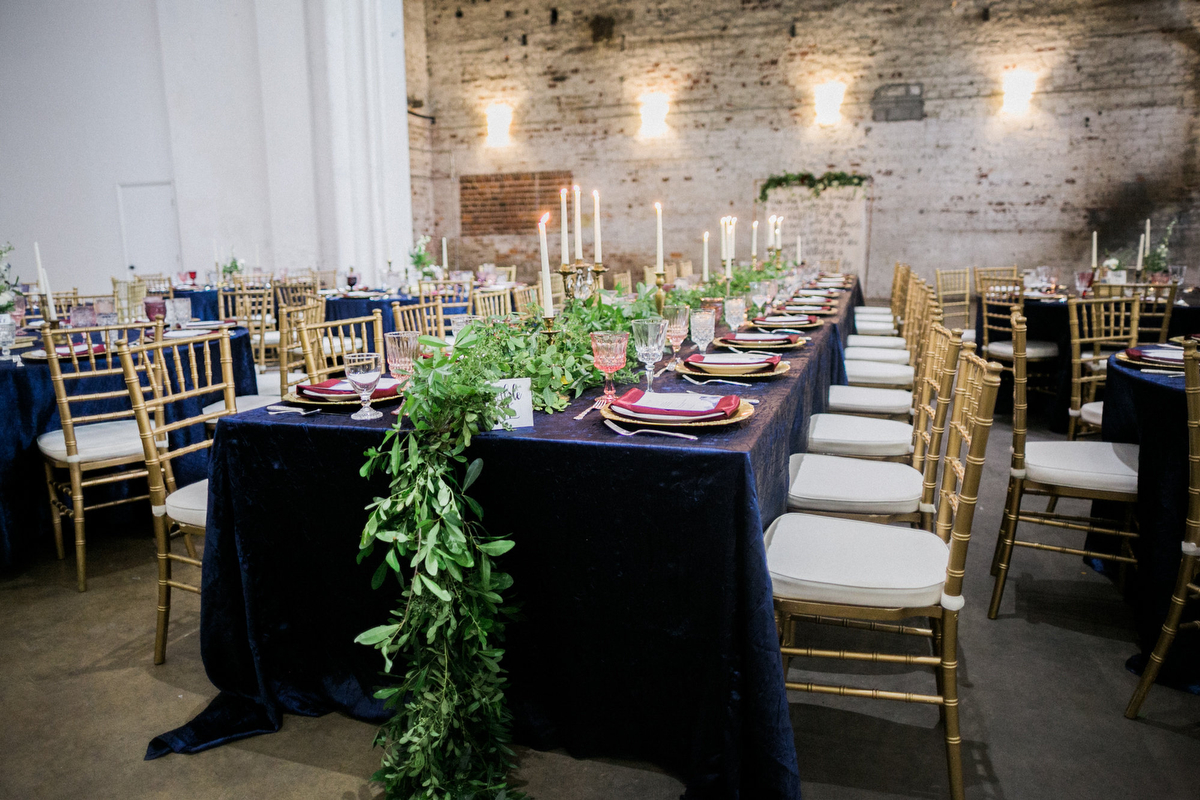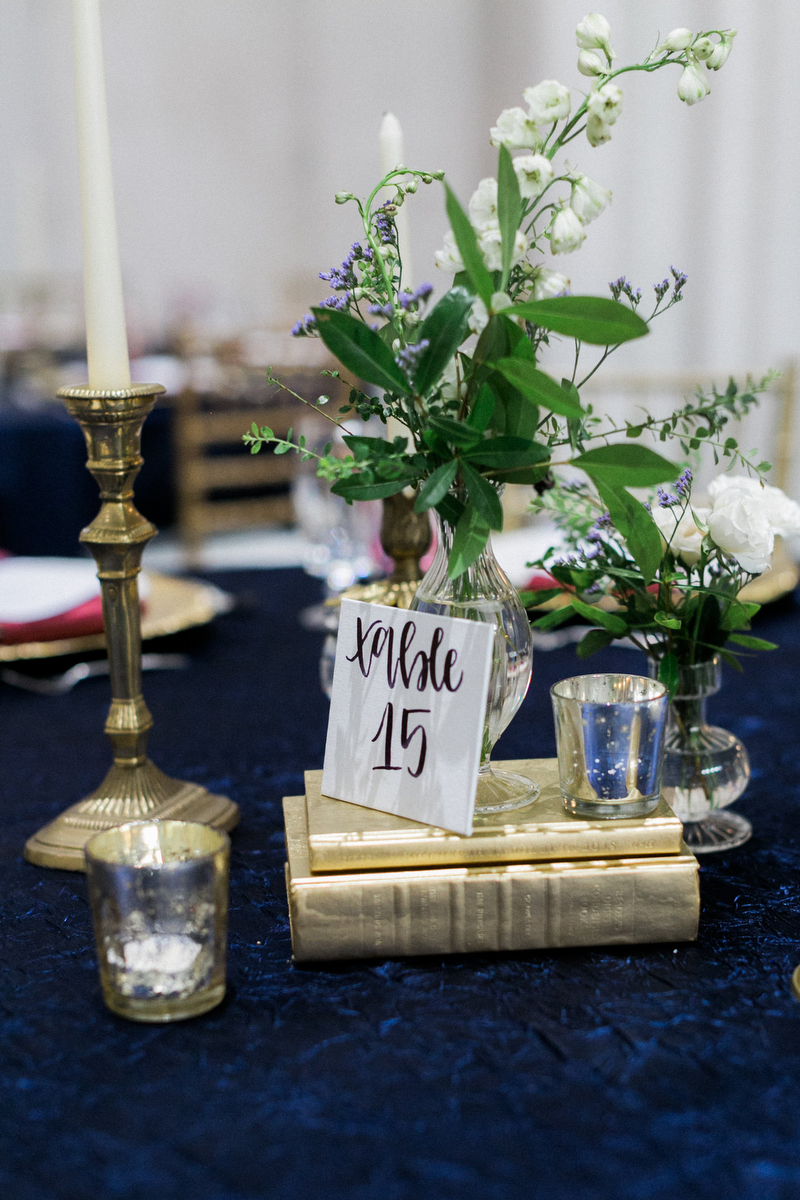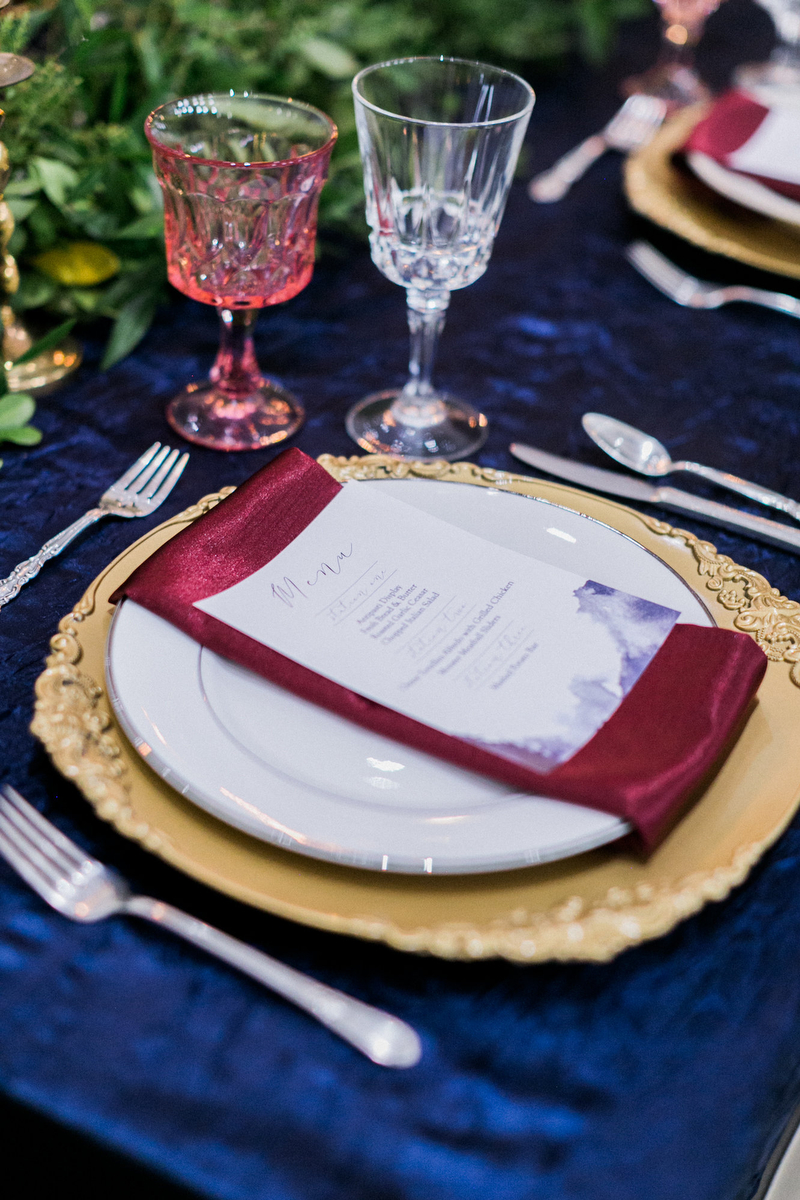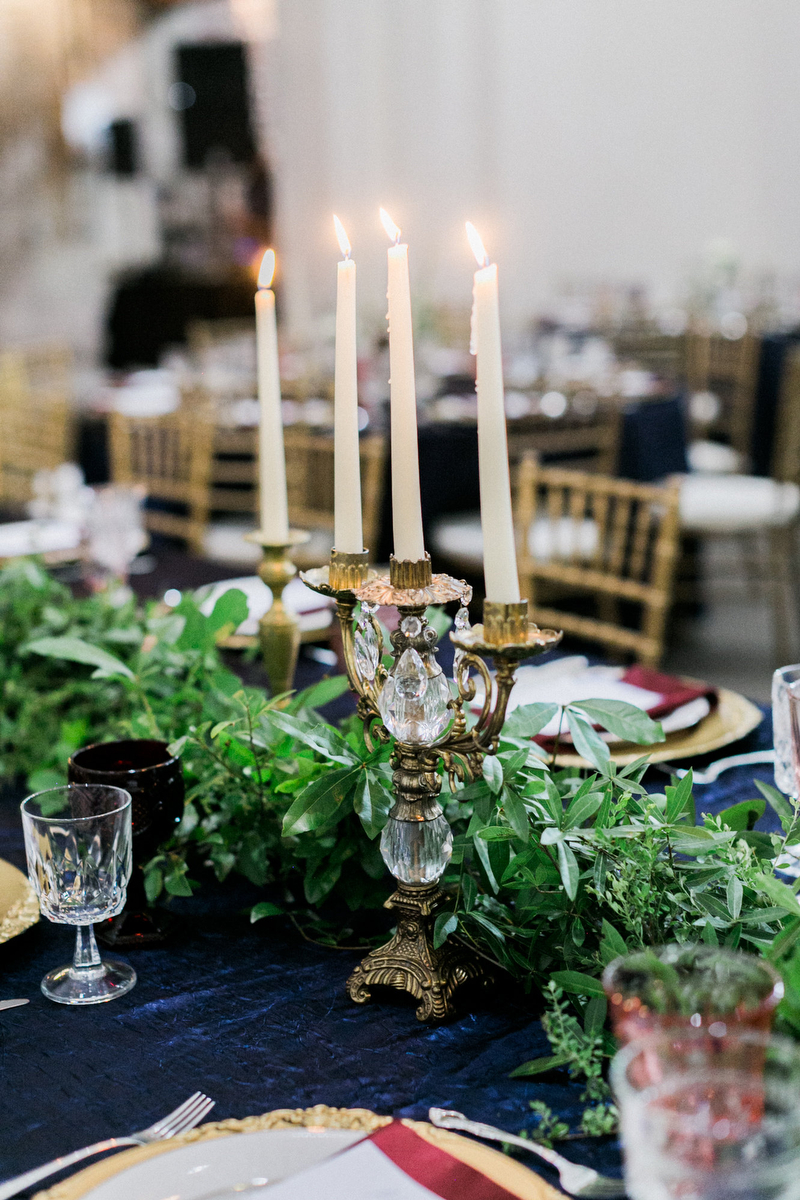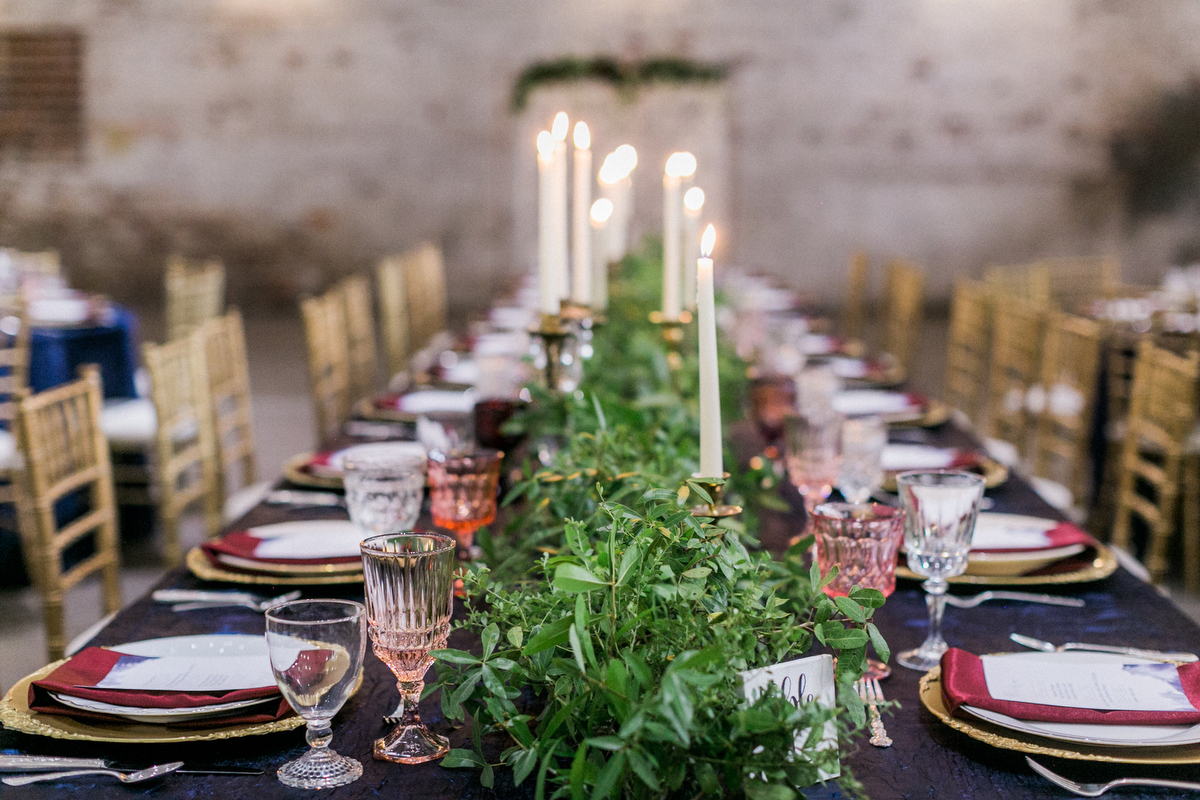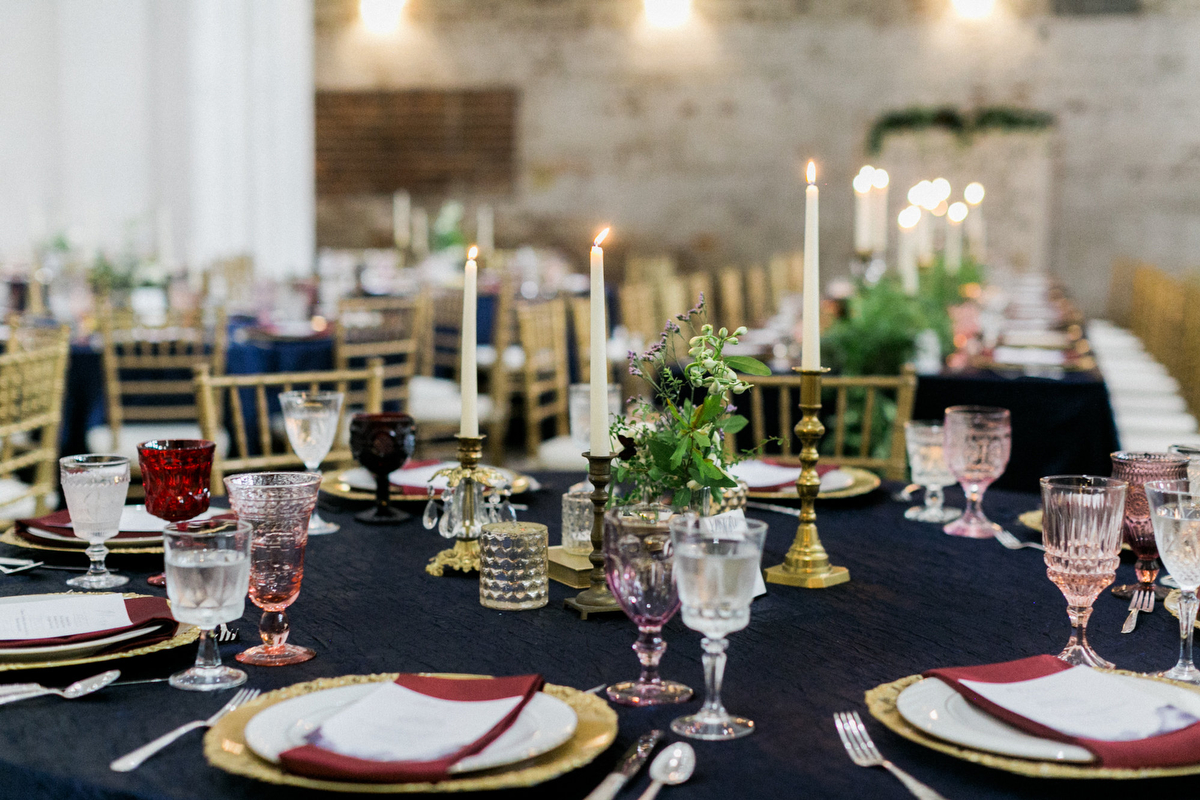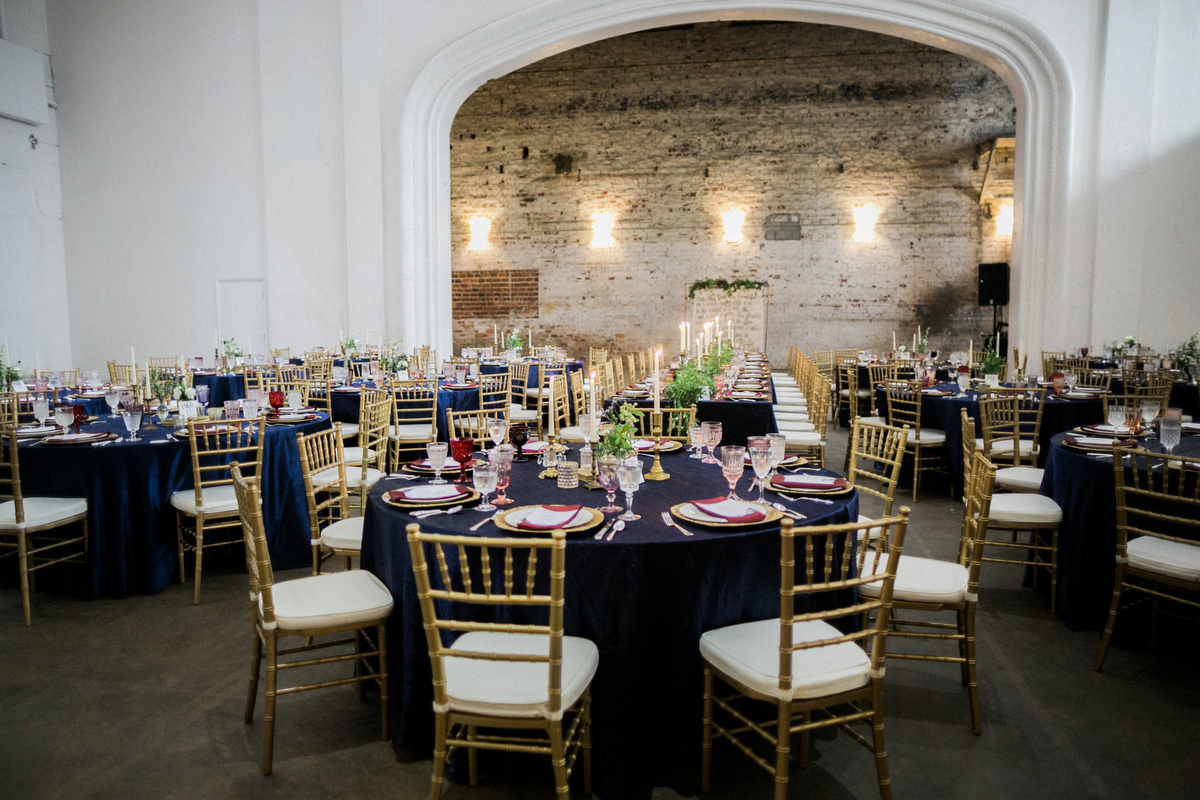 What was your favorite thing about your wedding?
All the vendors pulled together beautifully and the wedding flow was very smooth, but out of all things at my wedding, my all-time favorite thing was being able to have my dogs take part in my wedding thanks to FairyTail Planning. They made sure that my dogs were taken care of before and after so that we wouldn't have to worry about anything and we even got the most amazing video due to one of my dogs wearing a GoPro to record the wedding from their point of view.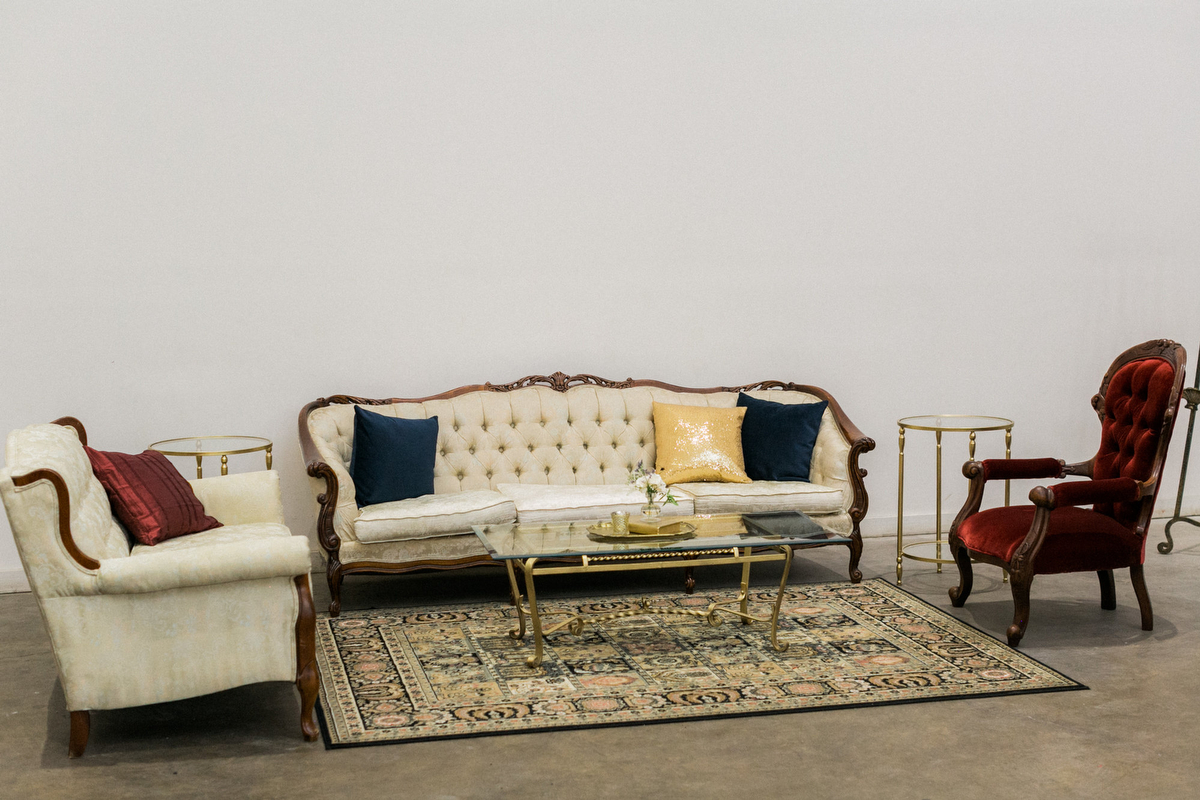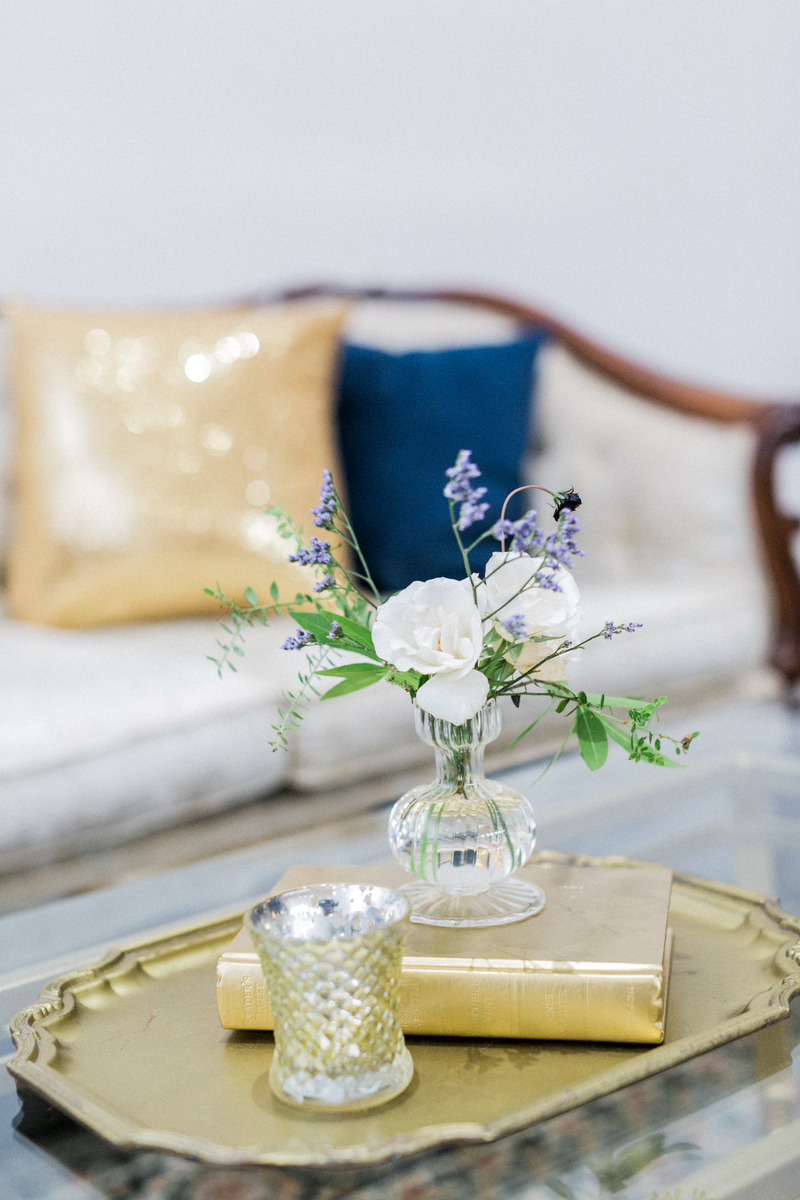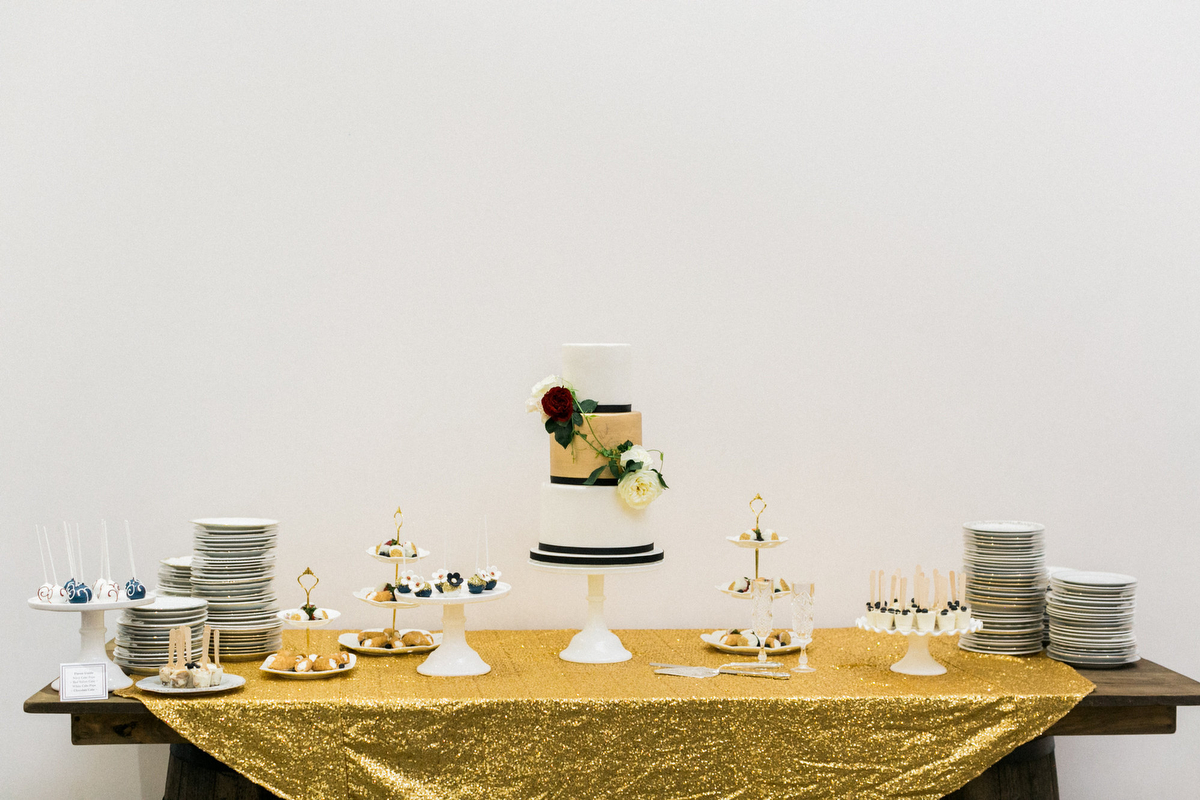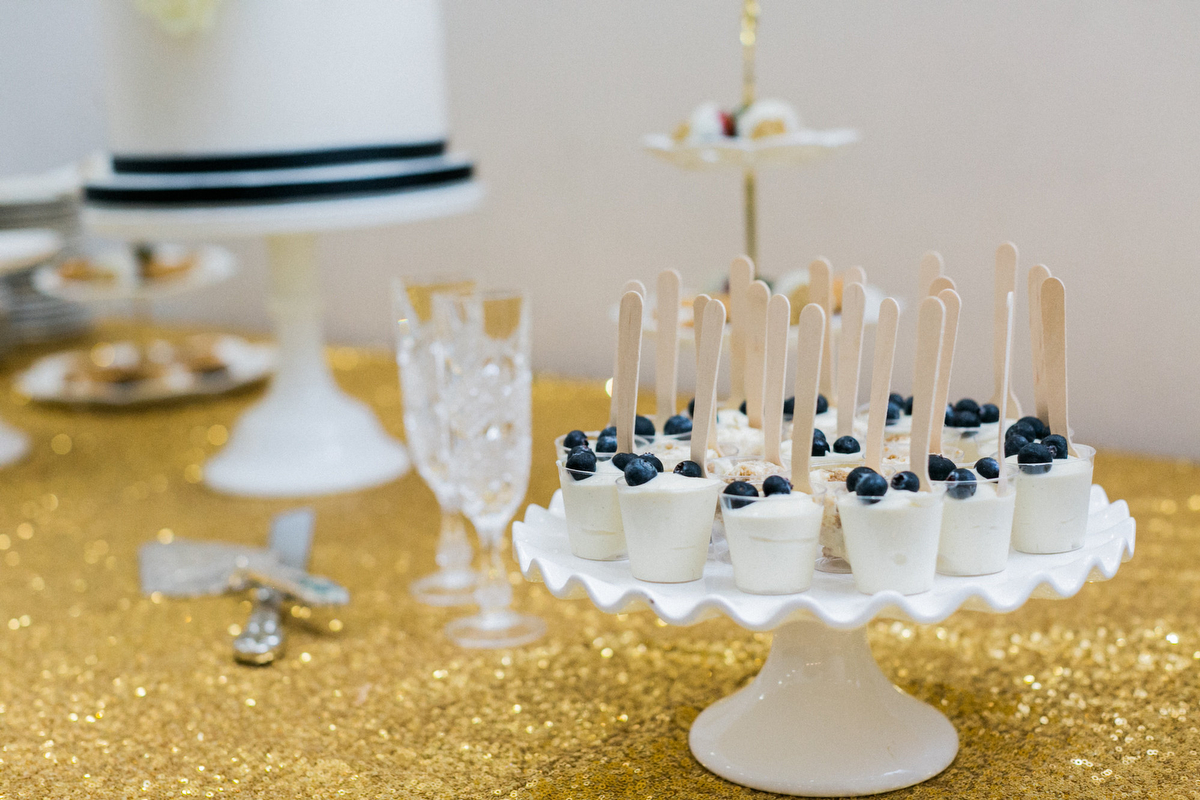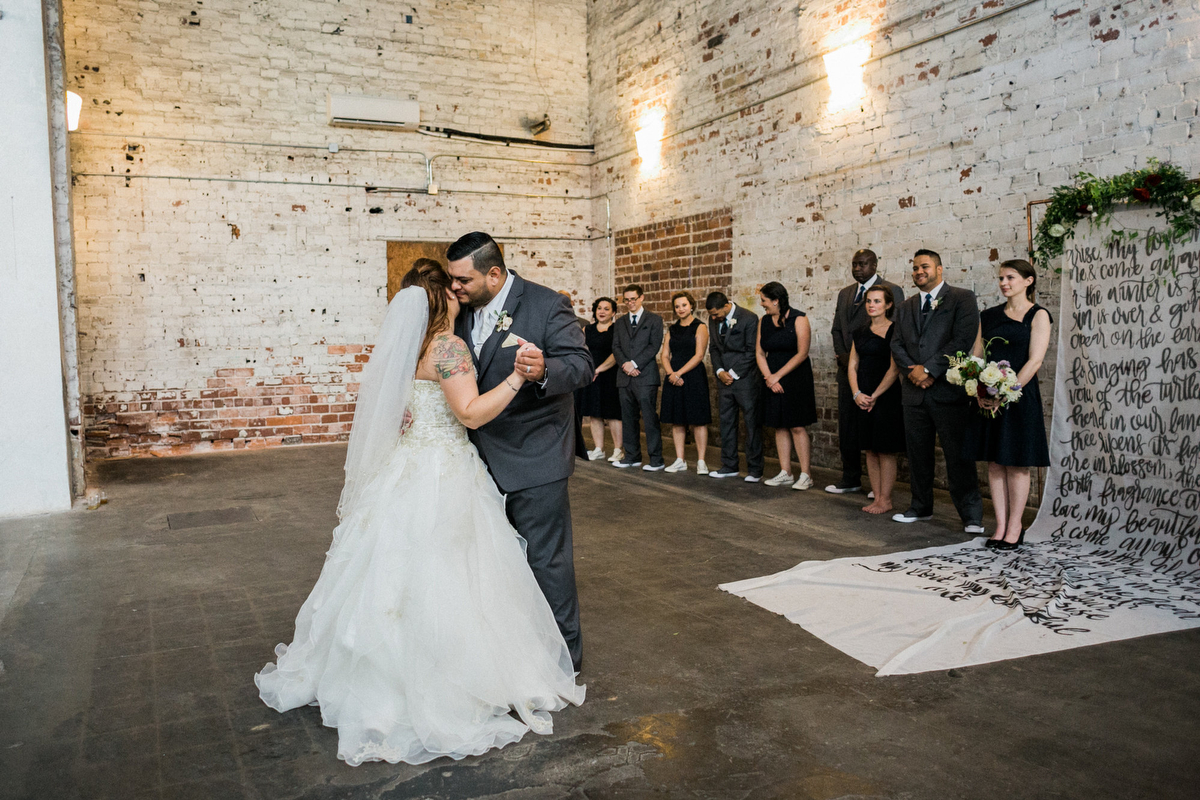 What is your best piece of advice for other brides?
I would say not to let worry take over your special day. I was fortunate enough to have the wedding planner that I did along with the other vendors making everything an absolute dream for Jose and I. I didn't have any wedding day jitters. But even if anything had gone wrong from a bride's perspective, the stress wouldn't have been worth the utter happiness you feel from marrying the love of your life. Your wedding day is just that… a day. To celebrate, surrounded by friends and family, so just enjoy your day and be happy no matter the circumstances. It goes by too fast to spend it stressed out or unhappy.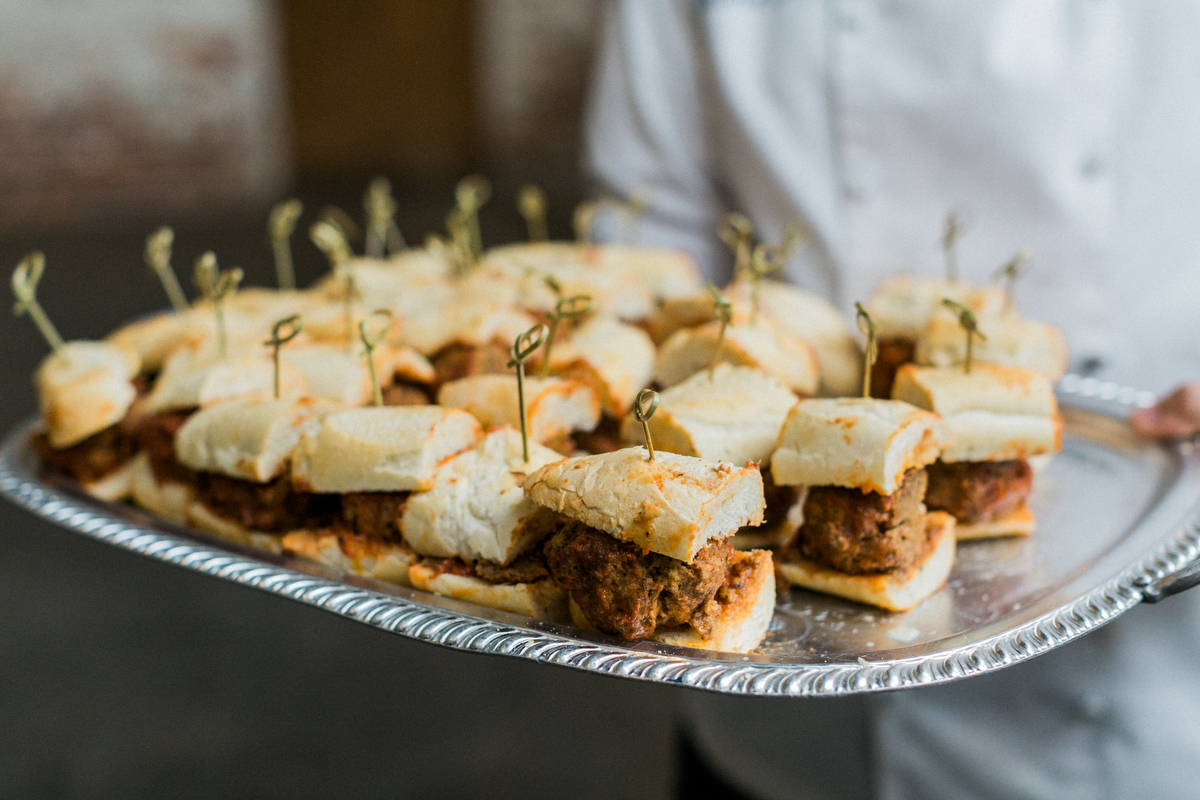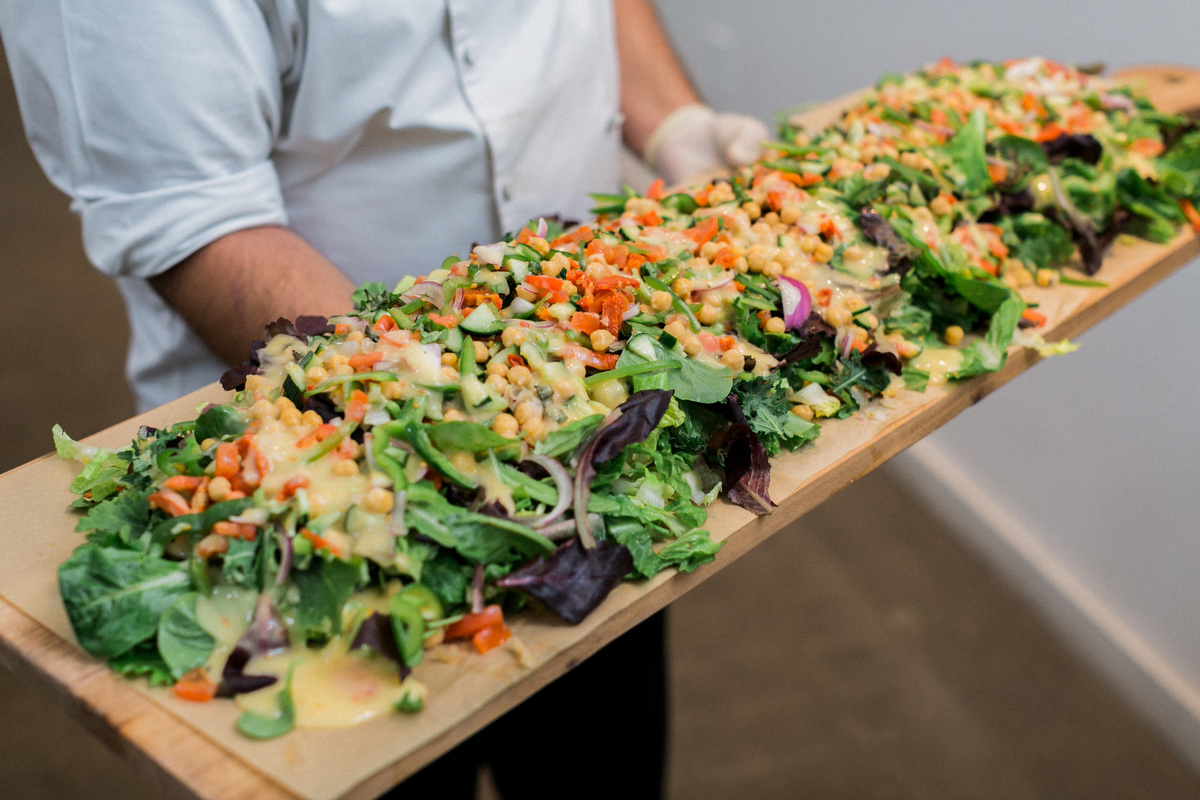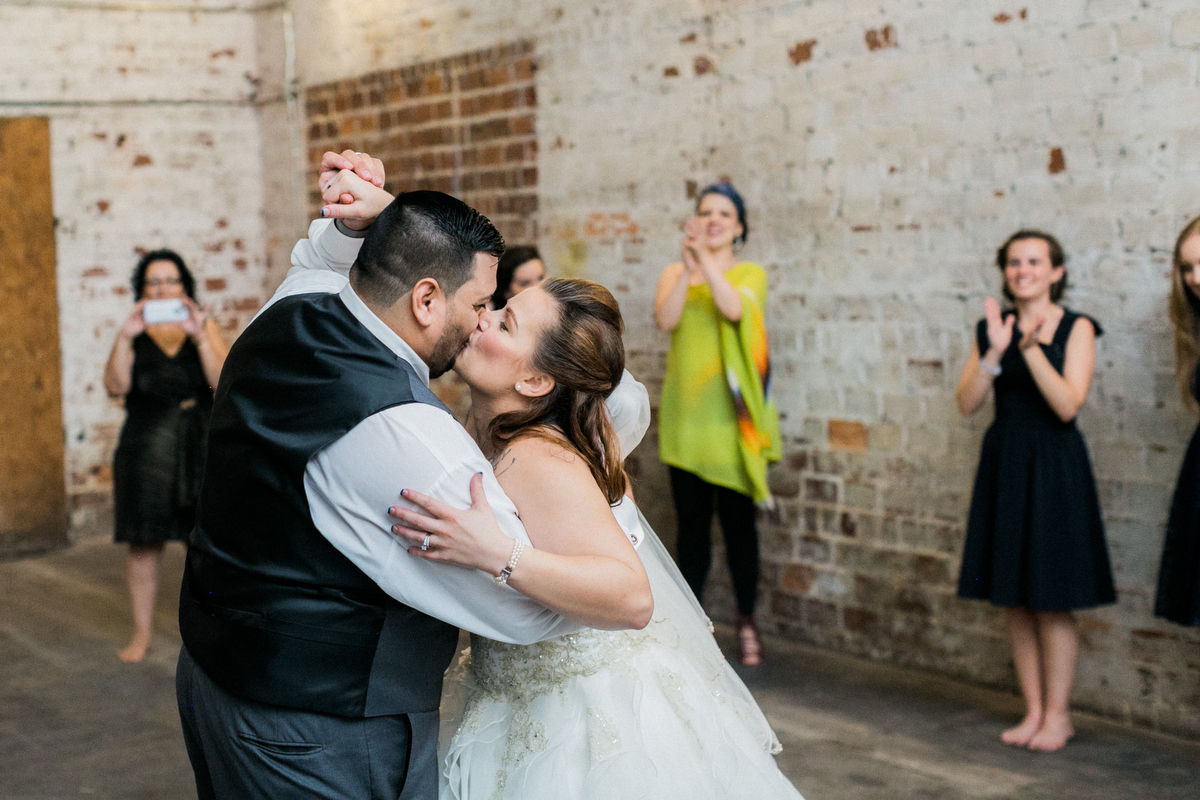 From Jennifer of Bourbon & Blush Events…
When I think about the country we live in and the people who selflessly give their lives for the service of our country it moves me in a way that is so hard to put down in words. Their dedication and commitment to the protection of our people, their fight for our independence, their families fight; none of it goes unappreciated in my eyes. And I wanted to give back in a way that would be meaningful to them, so I donated my time, services and expertise to help plan one of the most special days of their lives. I was honored to be able to serve this couple and to create an entire day for them that they would remember forever.

Every detail had it's place and a special meaning to them. Jose and Kim met in the Army and have since spent the last five years together in service to this country. The Retired Jose Cabrera and active duty Kimberlee Ashton joined together and were married by Jose's Uncle on the day of their fifth anniversary, June 5th 2016. It was so important to them that their family was a part of their union and celebration. Kim and Jose chose to have their wedding at the historic Rialto Theatre in downtown Tampa. The old brick walls, blue tile and painted details create the perfect combination of old and new. This venue is a gem for our city providing a grand space with 27 foot ceilings and a beautifully remodeled, historic backdrop.

One of our favorite planning moments was being able to tell Kim + Jose that their border collies, Thor and Loki would be able to attend their wedding as the flower girl and ring bearer, thanks to Fairytail Planning. Kim was so happy she began to tear up and at that moment we were so humbled to have been able to make such a special detail come to life for them.

Inna of Inna Olimpiyuk Events did such a beautiful job on bringing in a romantic and lush feel to the room. The soft ivories in Kim's bouquet really stood out against the vibrant pops of burgundy red garden roses and navy in the bridesmaids dresses. These details were carried out throughout the reception, where vibrant navy crushed satin linens provided by Kate Ryan Linens adorned the tables, complete with burgundy red dupioni napkins and the most elegant ivory china place settings from Ever After Vintage Weddings. Kim's stationery was all handmade and designed around the navy details infused into her wedding. Blush Design Studio did a beautiful job of incorporating a calligraphy escort card display, menu cards and stationery suite.

Kim and Jose had never before had professional portraits of themselves. So they were deeply moved when Brandi, Alexis June Weddings, an Air Force Veteran and incredibly talented New York based photographer agreed to fly down to capture their special day. In fact, one of Brandi's favorite moments was the first look. "They were so nervous. It was such a magical moment as the two of them took that time to be with only each other."

Kim and Jose and their family and friends danced the night away, enjoying every moment as the celebrated their long union. Kim and Jose married on their 5 year anniversary and the entire day was full of magical moments. We thoroughly enjoyed planning each and every detail! Congratulations Mr and Mrs Cabrera!
It has been such an incredible honor to share Kim and Jose's beautiful wedding day with you all today! A huge thank you to all of the amazing vendors who truly did make this wedding happen- you are amazing!
Vendors who made it all happen…
Planning + Design: Bourbon and Blush Events // Photography: Alexis June Weddings // Linens: Kate Ryan Linens // Catering: Tastes of Tampa Bay // Venue: Rialto Theatre // Floral: Inna Olimpiyuk Events // Table and Chair Rentals: A Chair Affair // Lounge Furniture: Danilyn Vintage Rentals // Dishes and Decor: Ever After Vintage Weddings // Stationery & Ceremony Backdrop: Blush Design Studio // Pet Sitting: FairyTail Planning // Wedding Cake: Trudy Melissa Cakes // Transportation: His and Hers Limousines // Entertainment: DJ Jenks // Mini Desserts: Sweetly Dipped Confections
The following two tabs change content below.
Lauren Grove is the editor and owner of Every Last Detail. A clueless bride-turned-wedding planner, Lauren uses her experiences and knowledge to educate and inspire brides all over the world.