Romantic, glamorous, and with a touch of whimsy, this navy, pink and gold wedding from Sarah Kathleen is absolutely stunning! Lucky for us, the bride and groom, Matt and Danae, are both designers in the wedding industry, so they planned and designed their wedding impeccably. Taking place at one of Santa Barbara's most beautiful venues, The Canary Hotel, Matt and Danae's beautiful wedding complemented them perfectly and was everything they dreamed of- and they're here to tell us all about it! Oh, and also… get ready to smile, because the joy of these two is quite contagious!!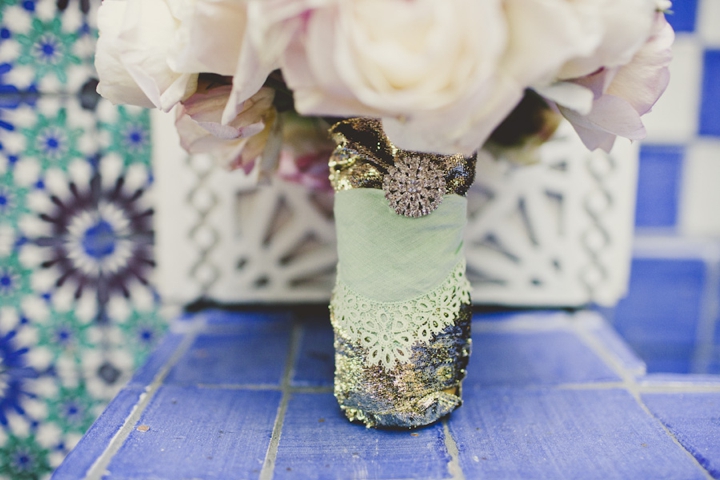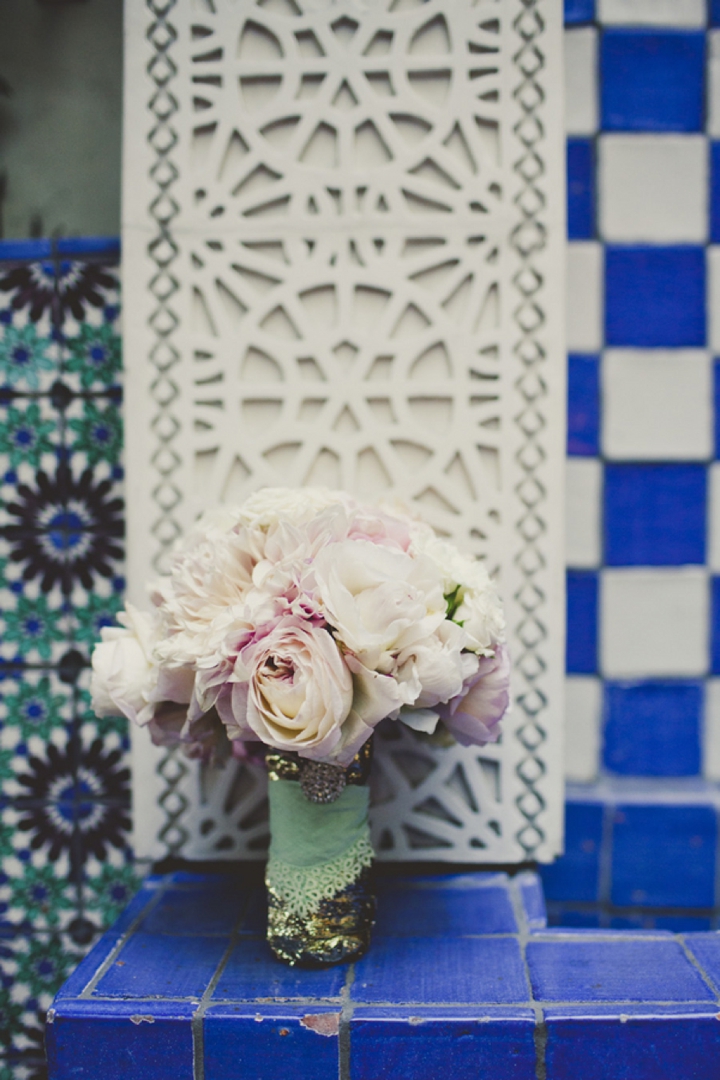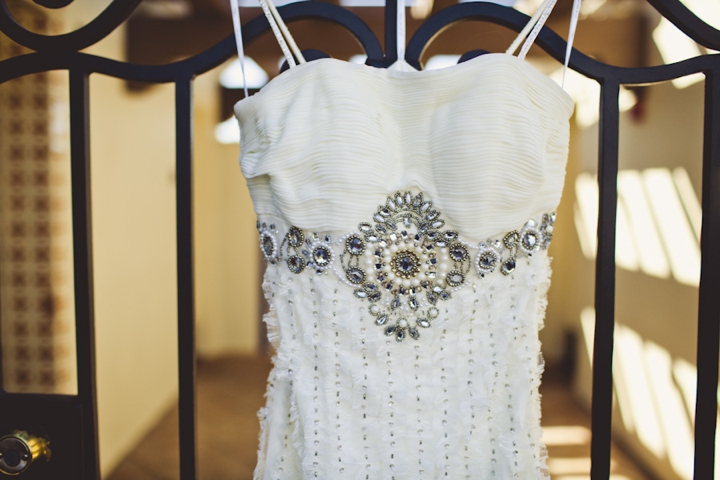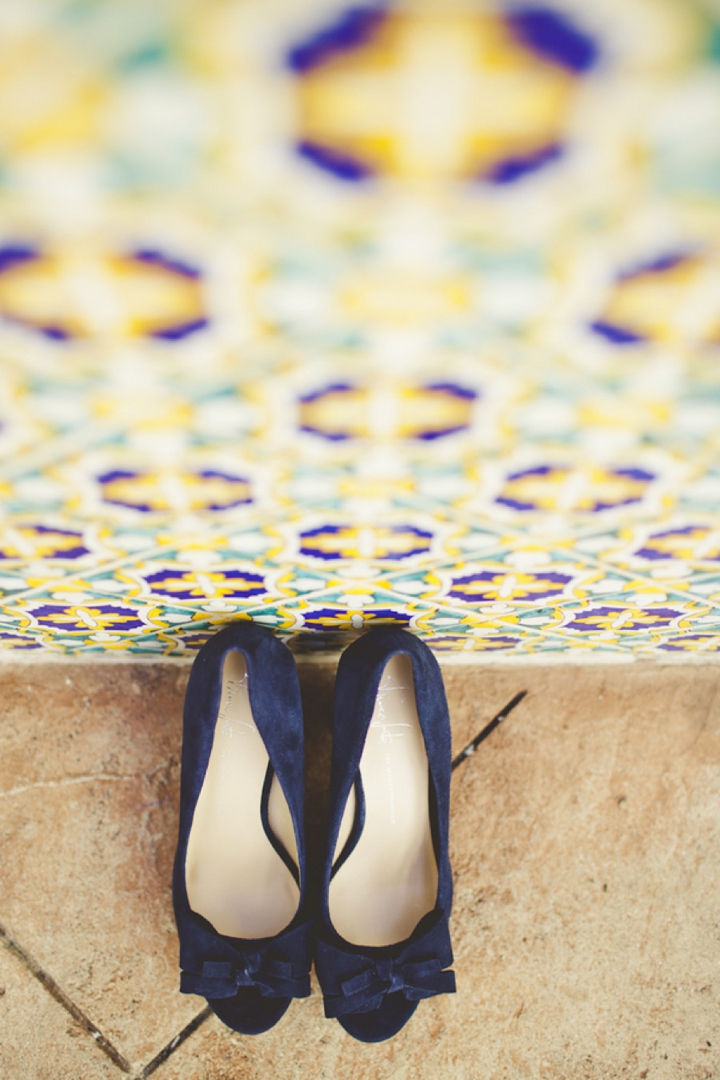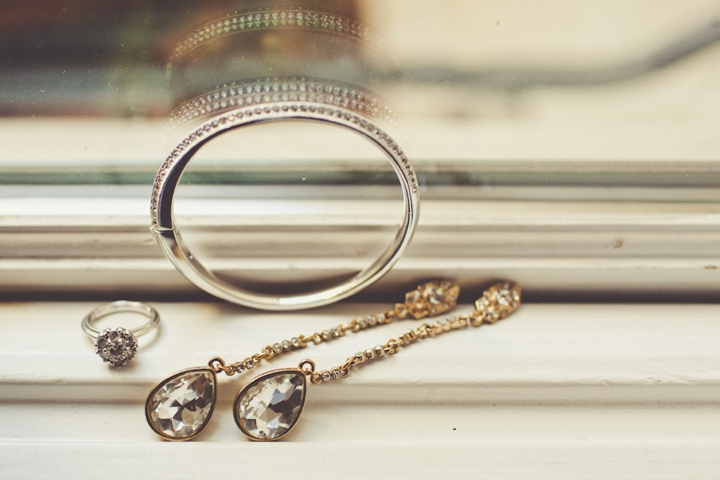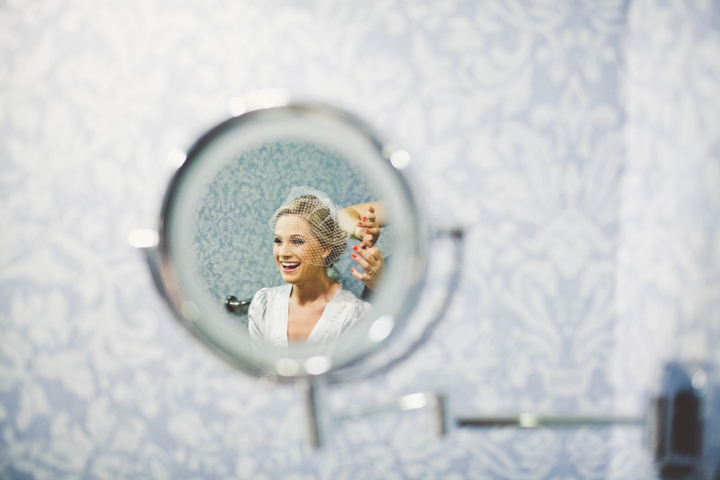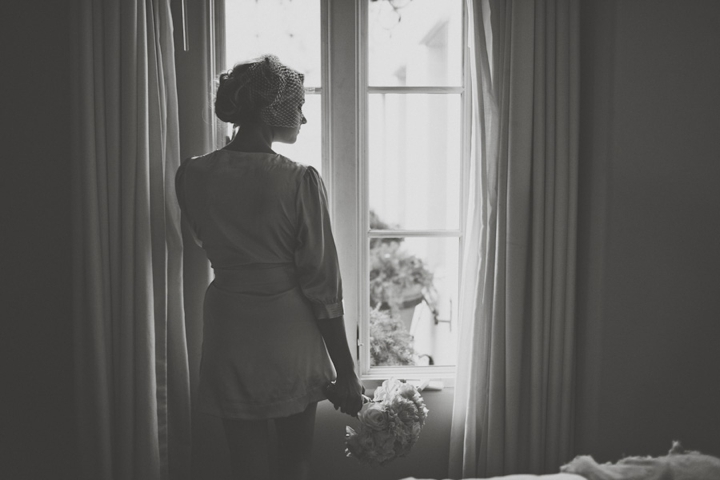 What (or who) helped you most in your planning process and/or on your wedding day?
Being a wedding planner, I've planned/attended over a hundred weddings. You would have thought I would have had my wedding planned since I was a little girl, but it wasn't until closer to the time my husband proposed that I started to think of what I wanted. The only thing I did know, was that I wanted to get married in Santa Barbara and preferably at The Canary Hotel.
Right after my husband proposed, he said he had one more surprise, and that his parents had placed the deposit on my dream venue, The Canary Hotel. I was introduced to this hotel while working in the boutique resort industry, it's so darling and captures Santa Barbara in a venue. My husband and I are both designers and in the wedding industry, so we tag teamed the planning process. I planned, designed and coordinated everything and handed it off to a day-of planner and some of my staff.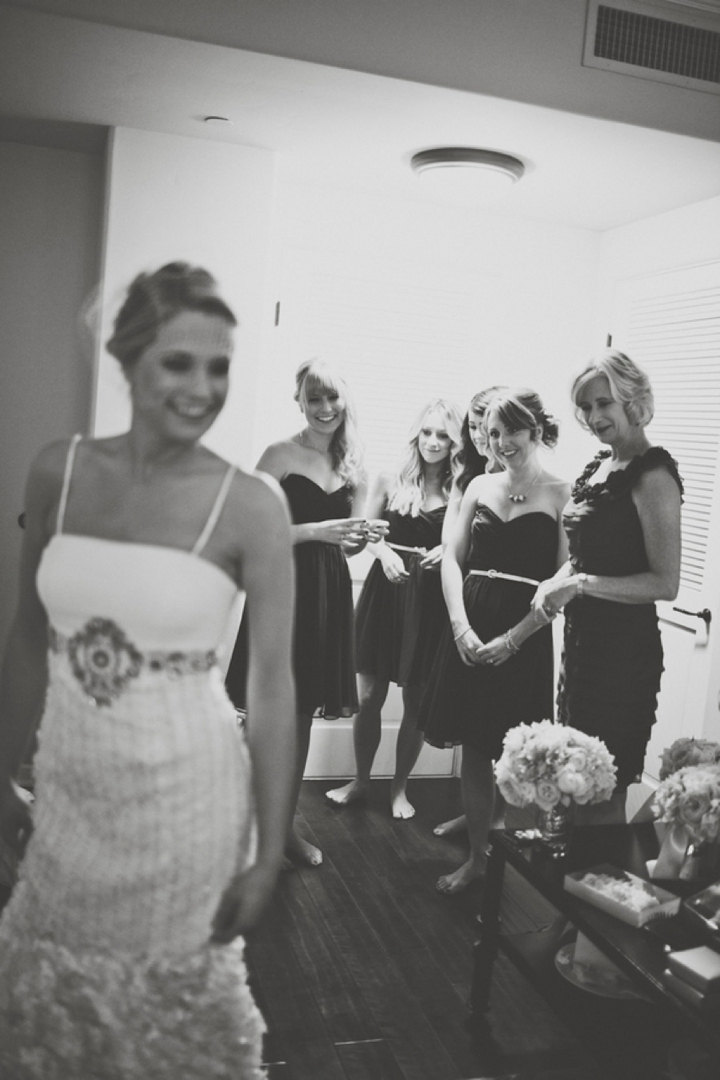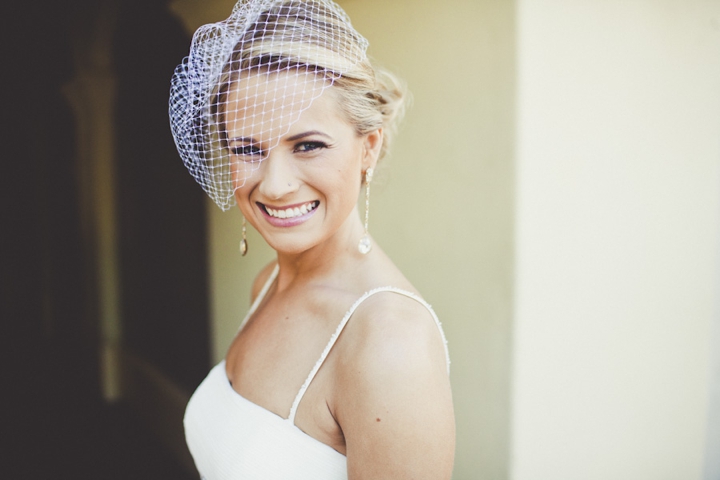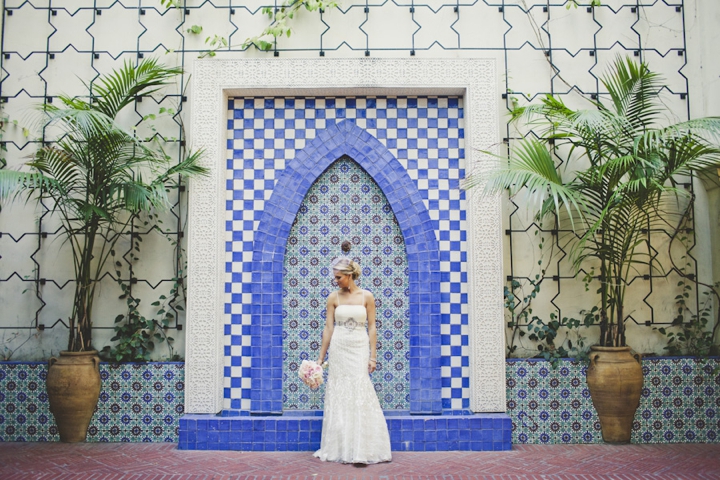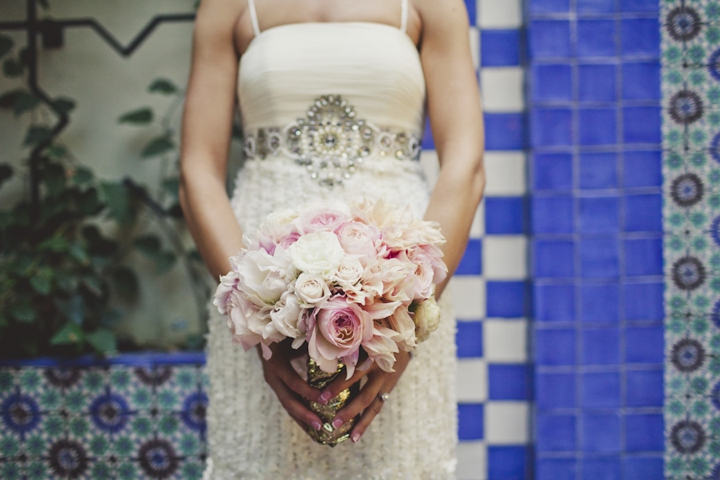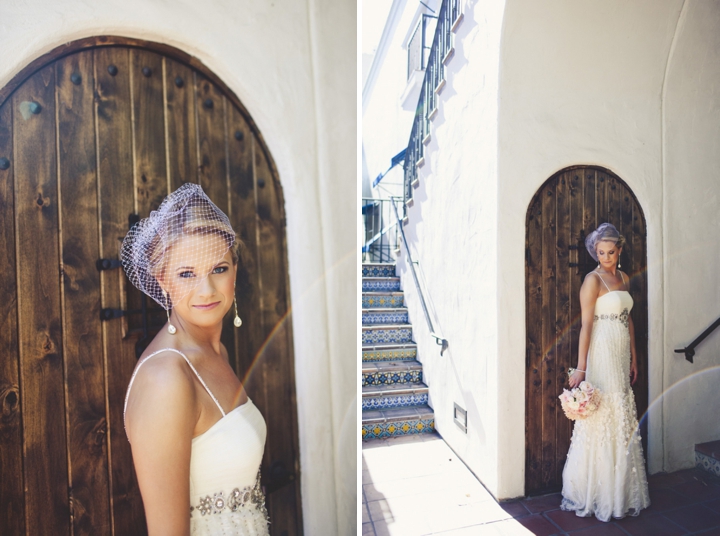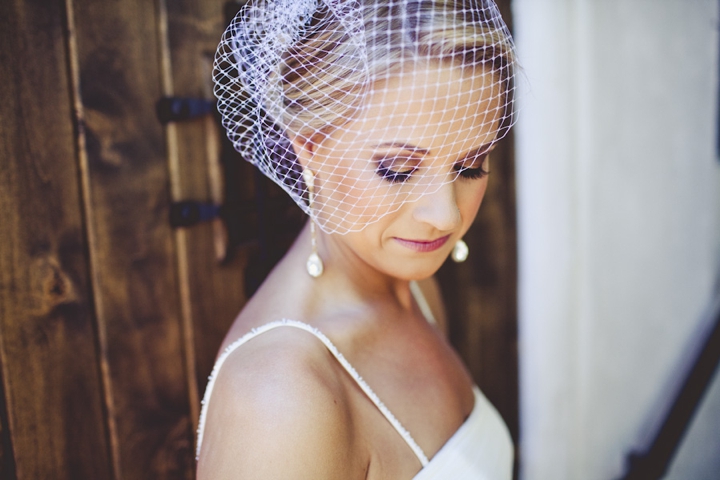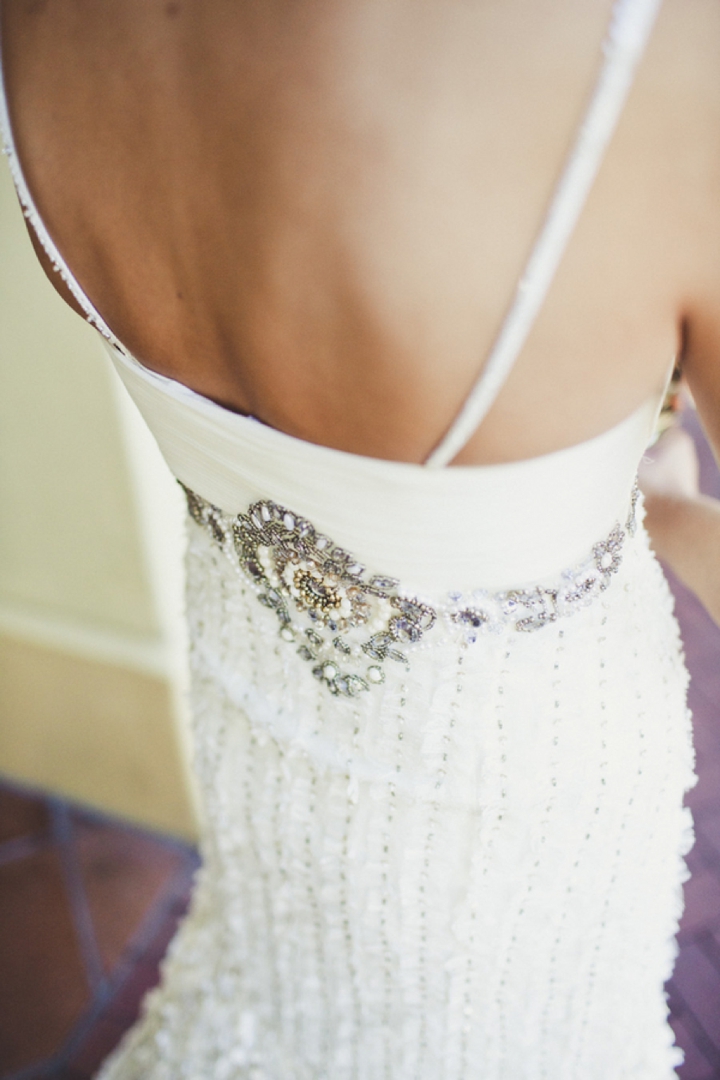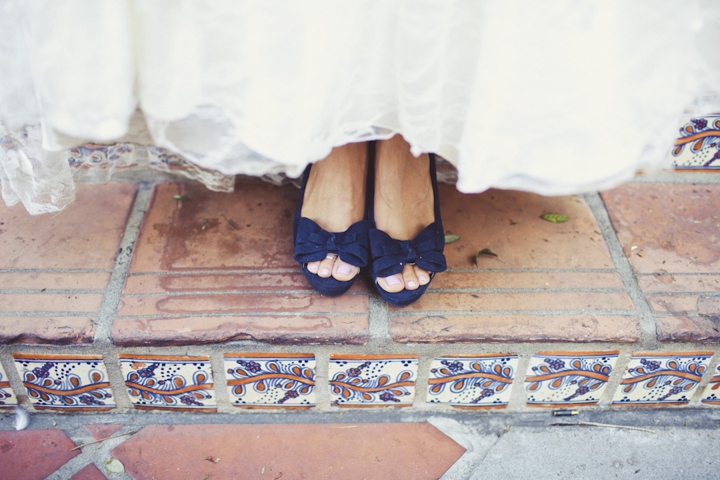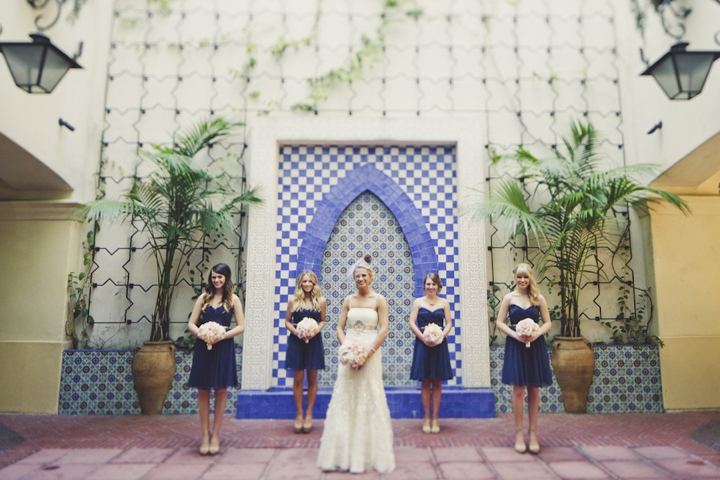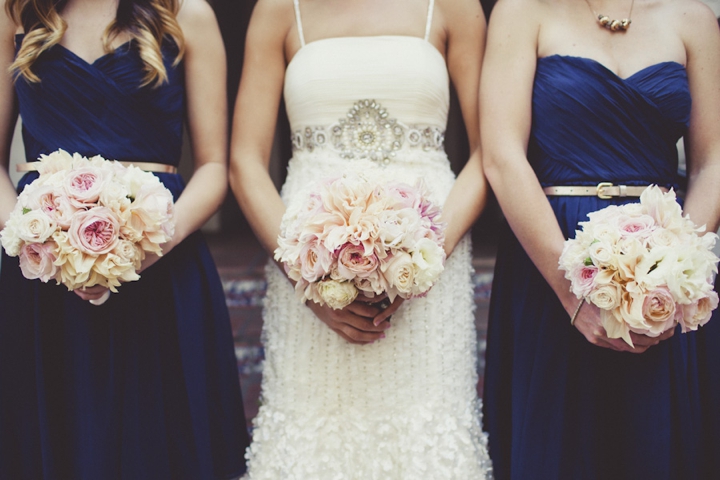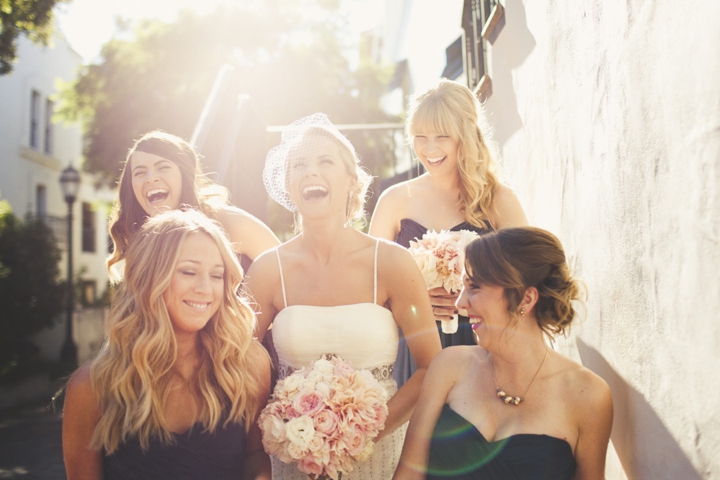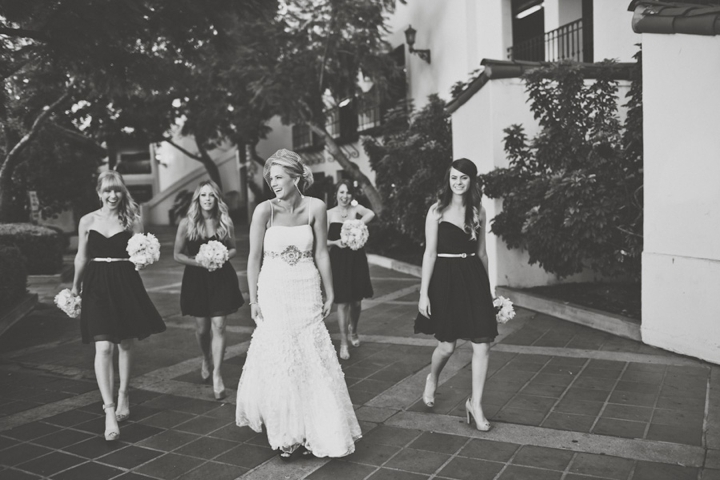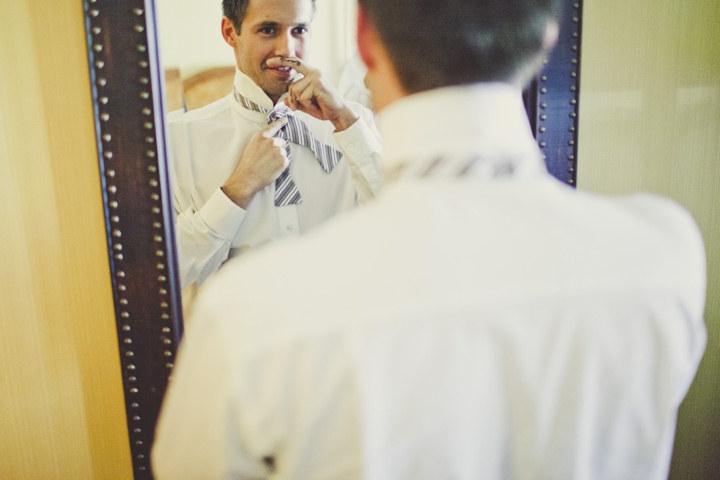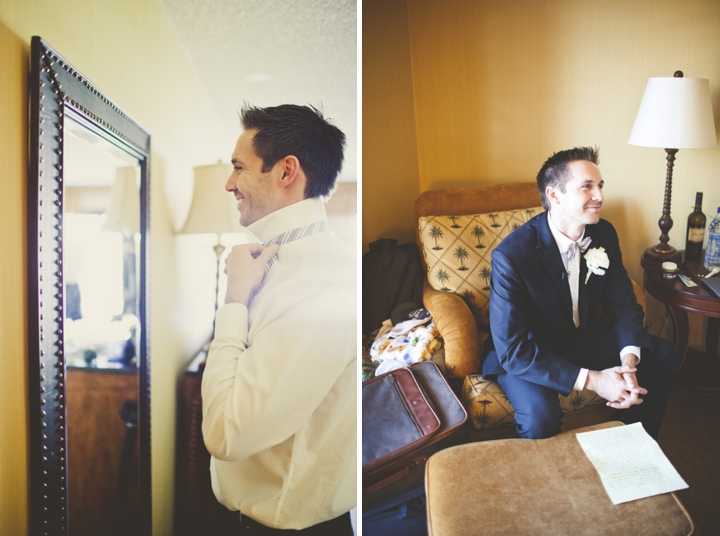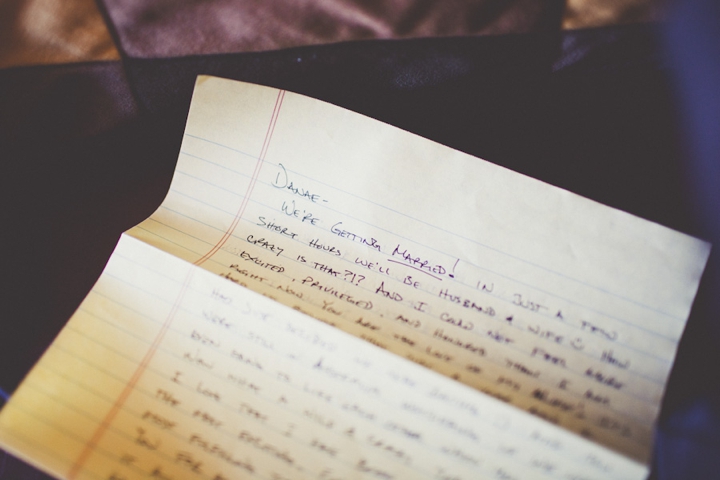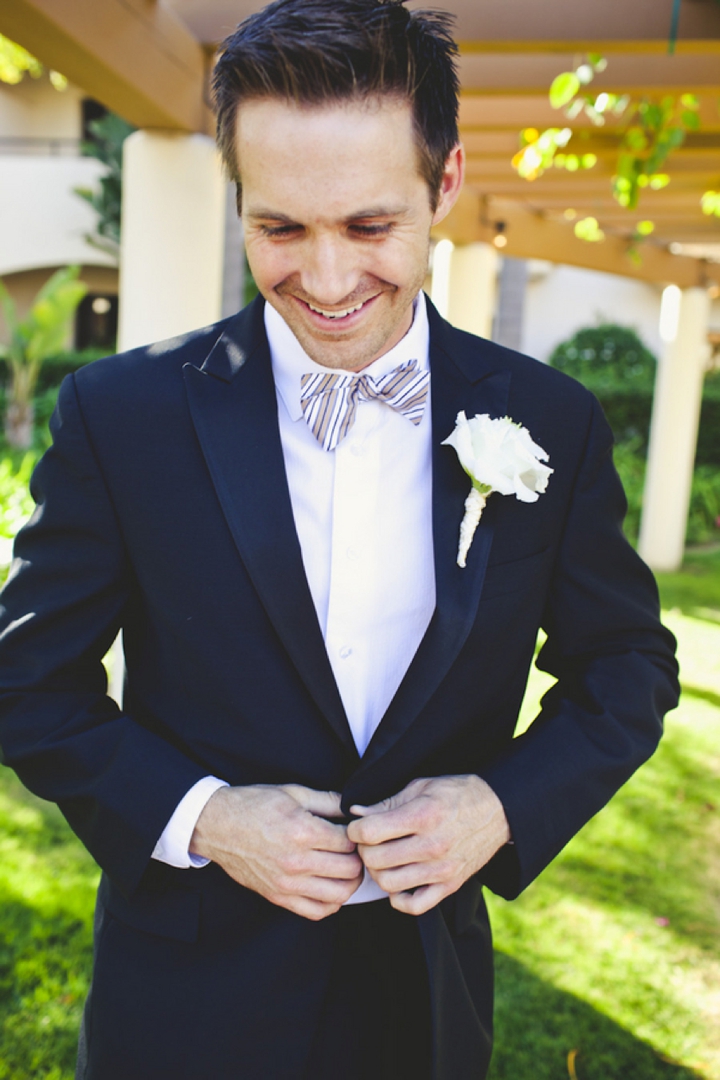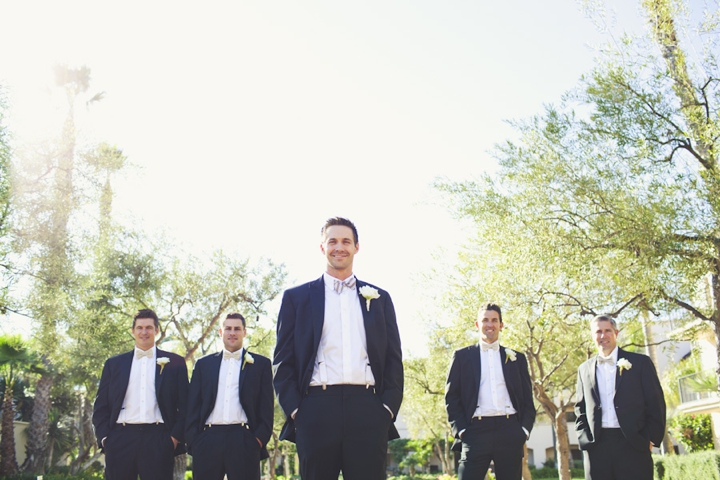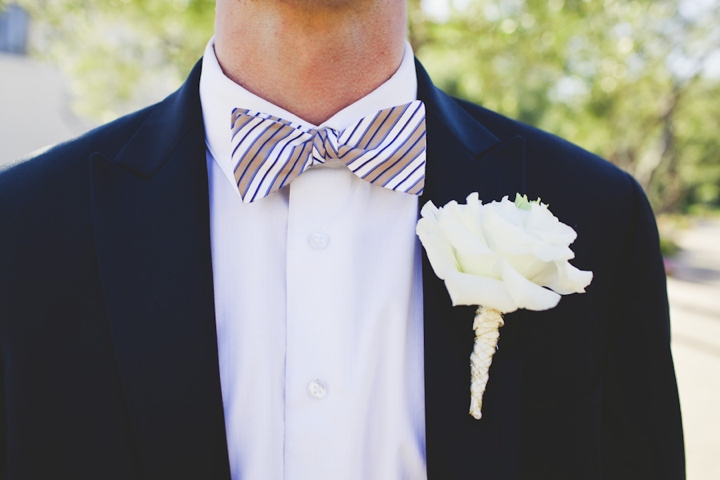 What was your favorite thing about your wedding?
The wedding day goes by fast but I wanted to make sure I created some time throughout the day to really relax and enjoy the people around us. I invited about 30 of my best friends to join me at the hotel's shabby chic bar for a champagne toast about an hour before the ceremony. This was one of the highlights of the day as we all got to spend time and get on the Trolly together embracing the final moments before I married my best friend. We loved our ceremony, and the simplicity and the rooftop reception was absolutely incredible as we danced the night away.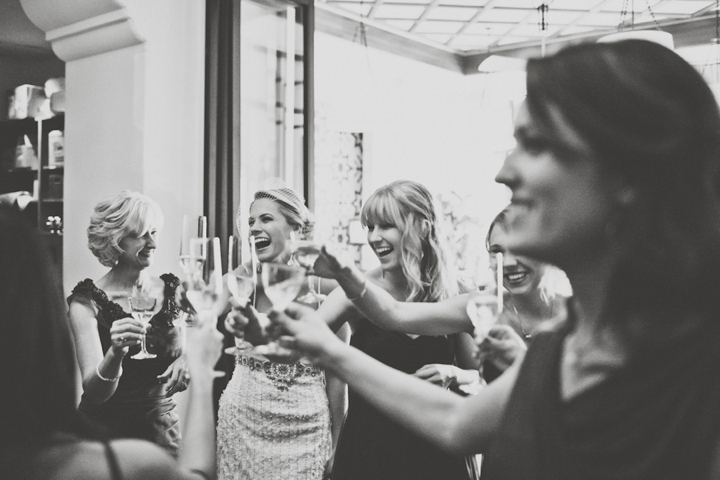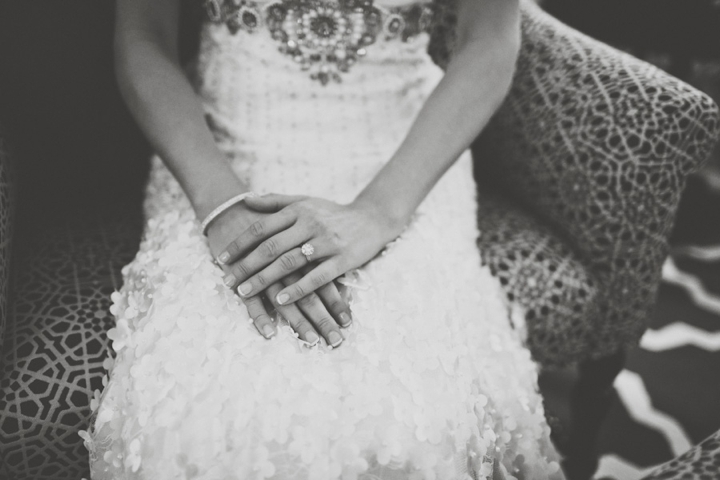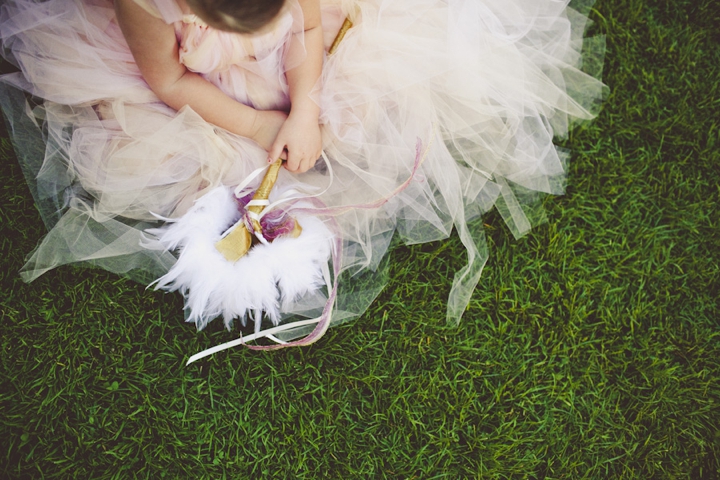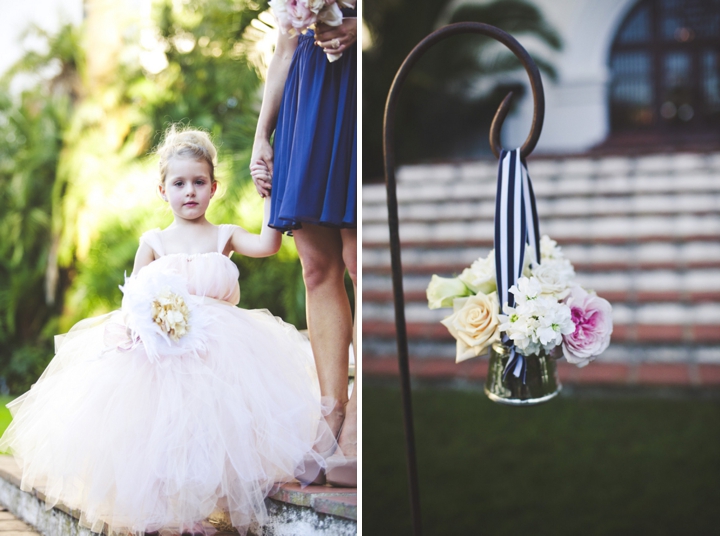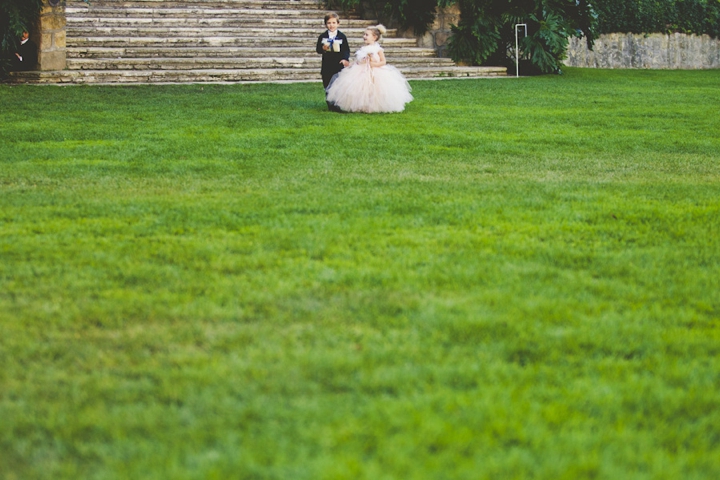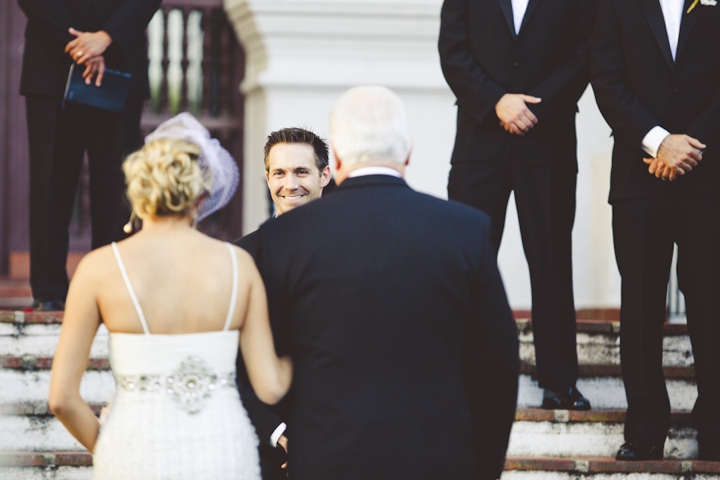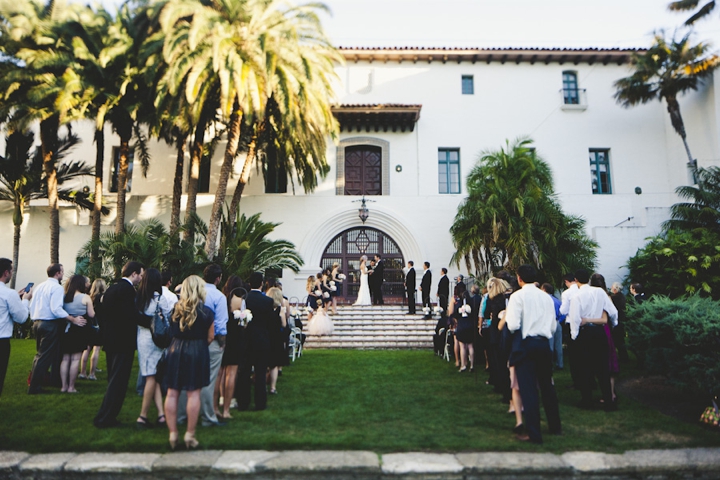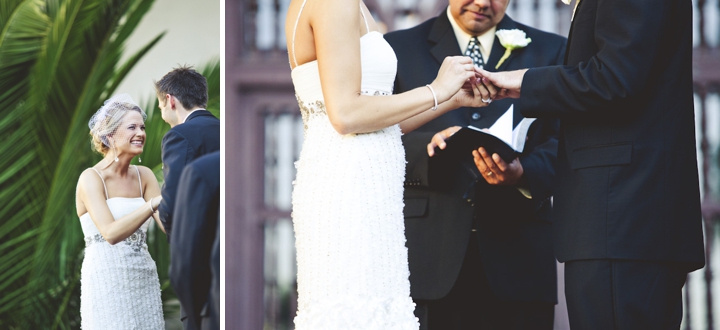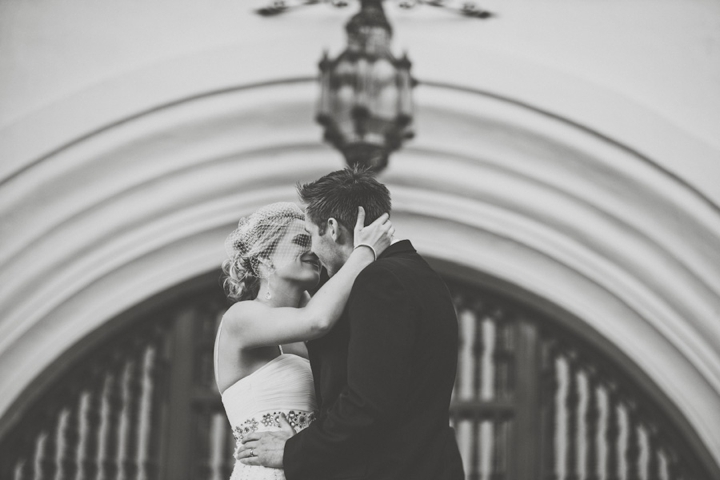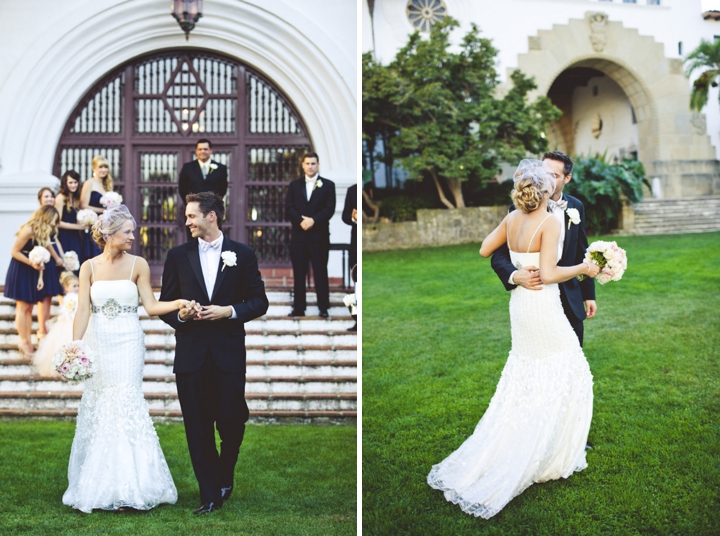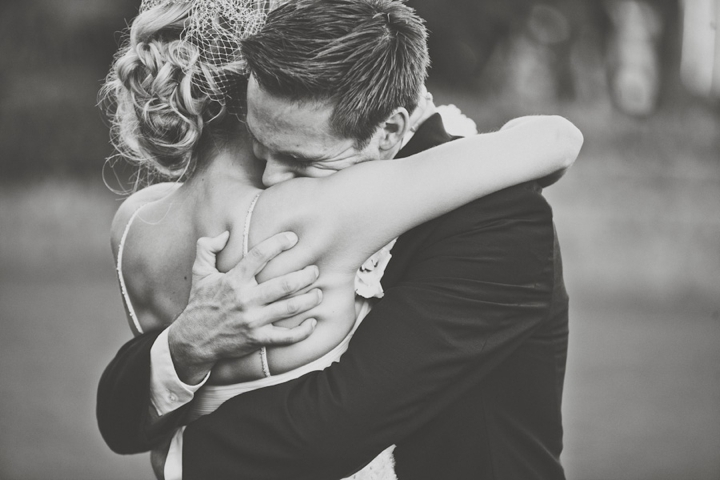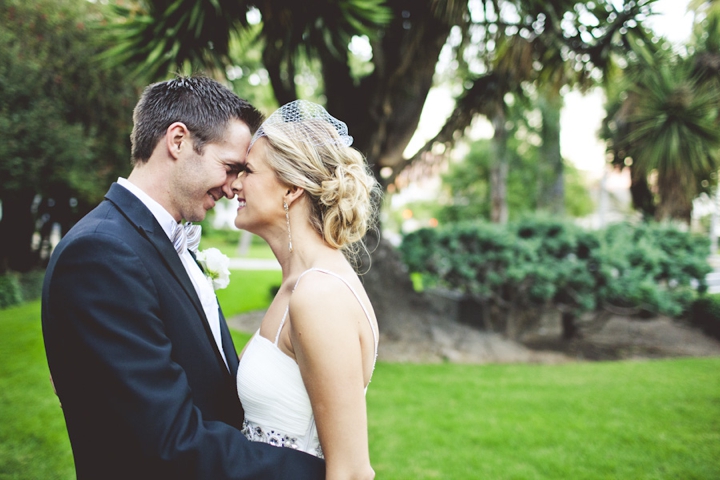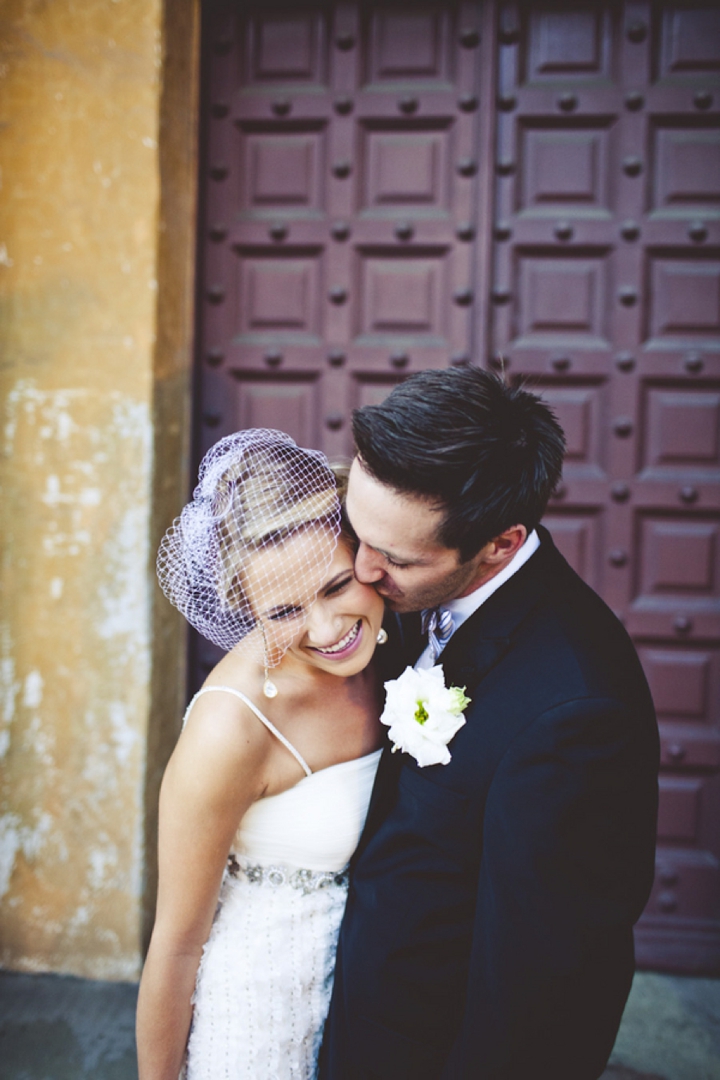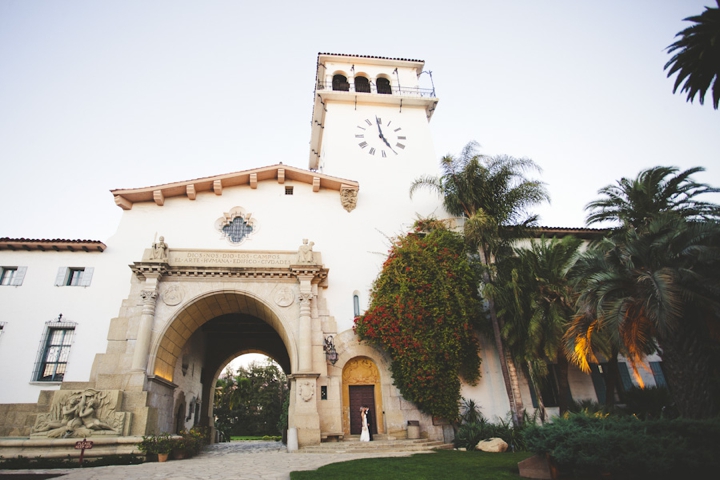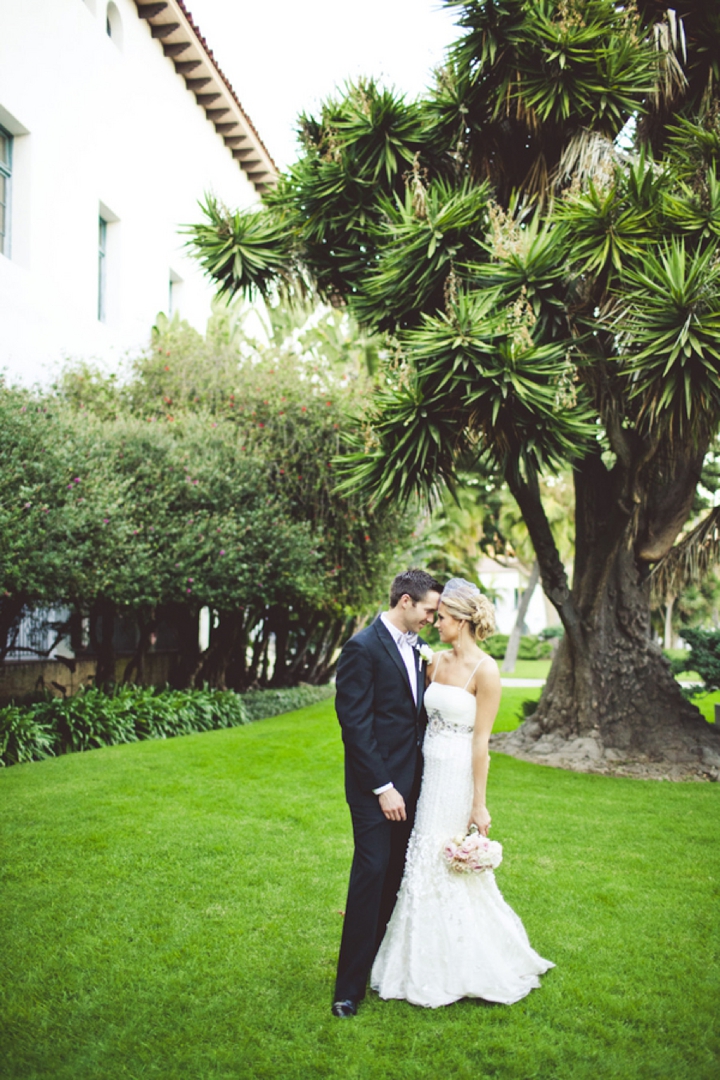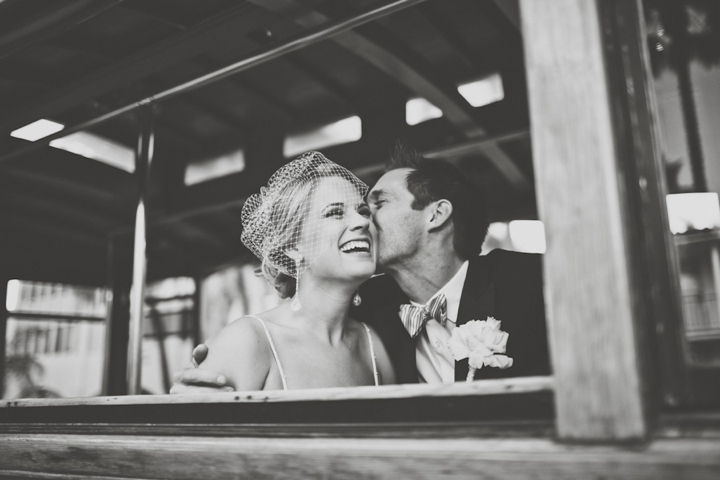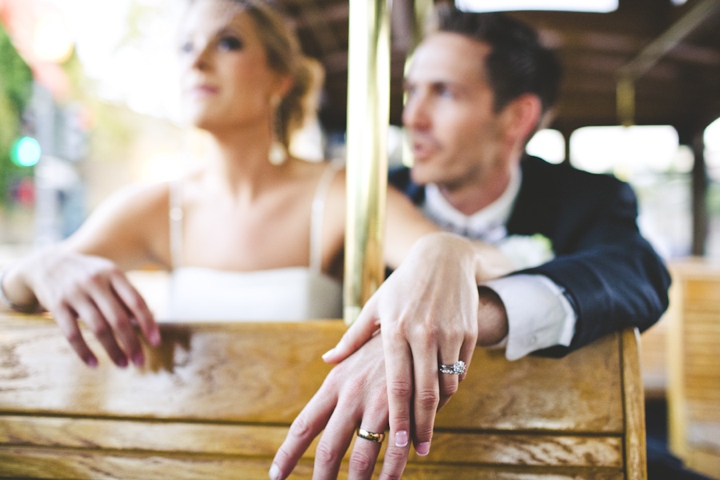 What was your inspiration for your wedding details and/or design?
Having a mini-destination wedding, we wanted to really cultivate the aesthetics of Santa Barbara. Planning weddings in Santa Barbara, I came across the Courthouse and when we first visited it, we knew this was the perfect place for a ceremony. The venues are so magical and we based our design and vision around them, creating a Vogue-Styled, Santa Barbara, glam wedding. Keeping things simple but using the gorgeous natural backdrops of our venues as the main focal points. We used the Santa Barbara trolly to escort guests from each location and allowed each guest to fully have the Santa Barbara experience. We kept an intimate setting inviting our closest friends and family.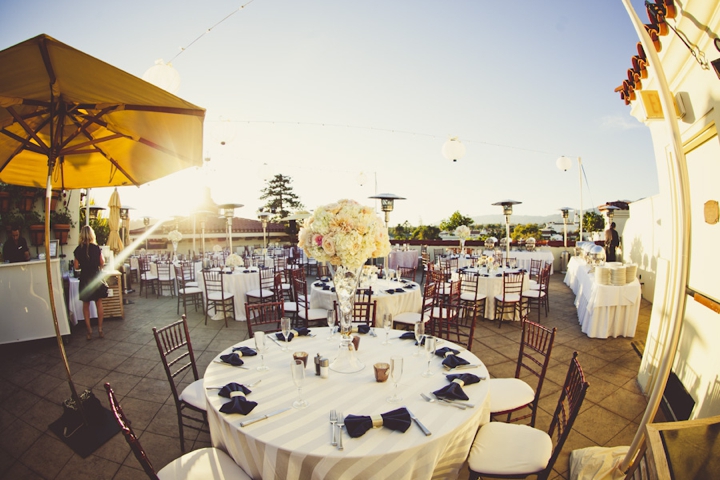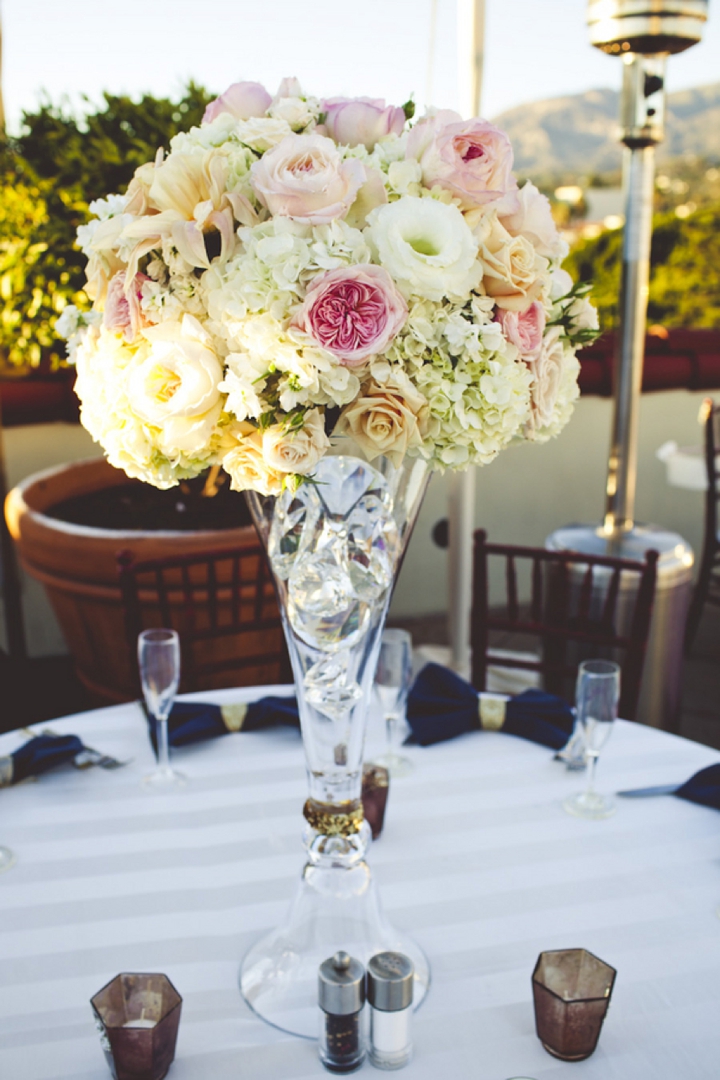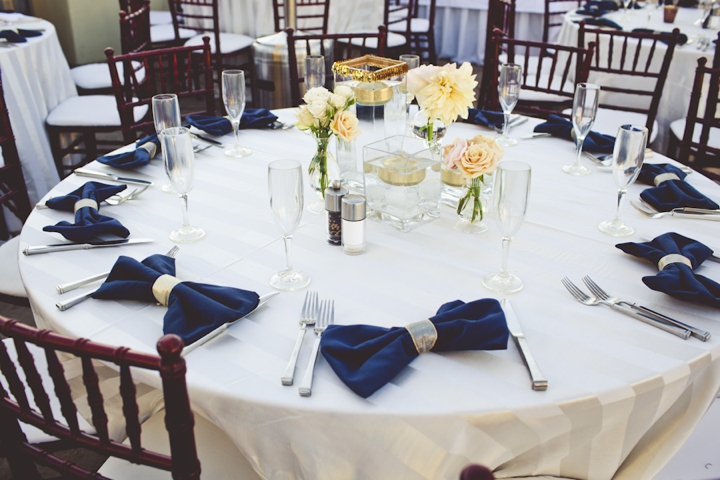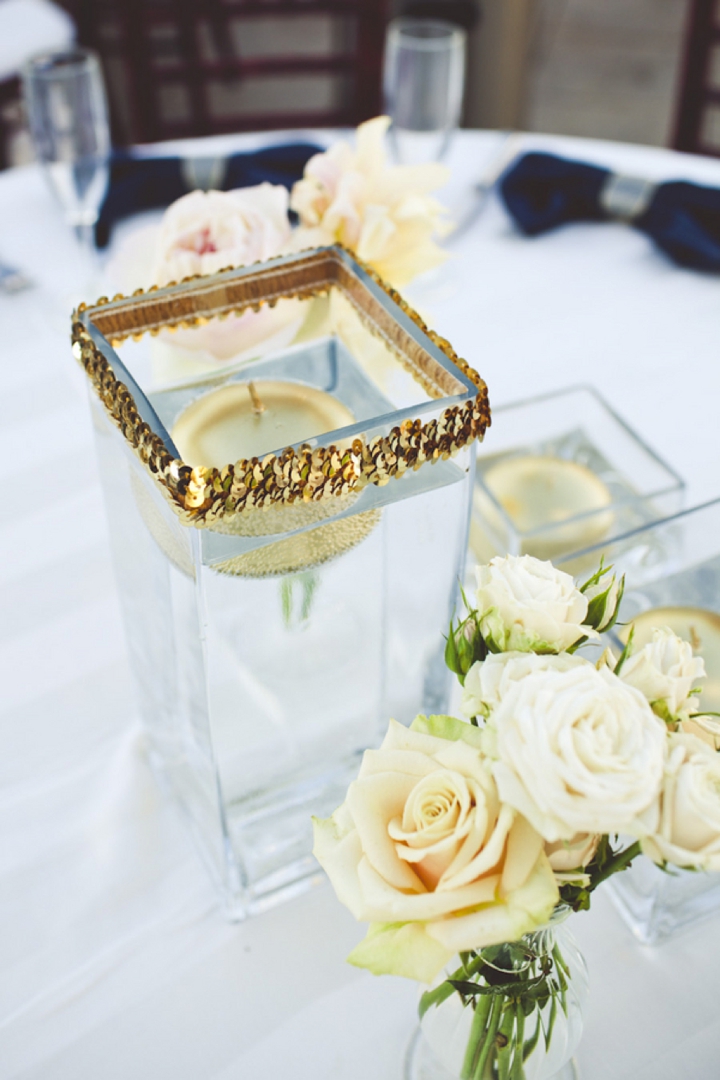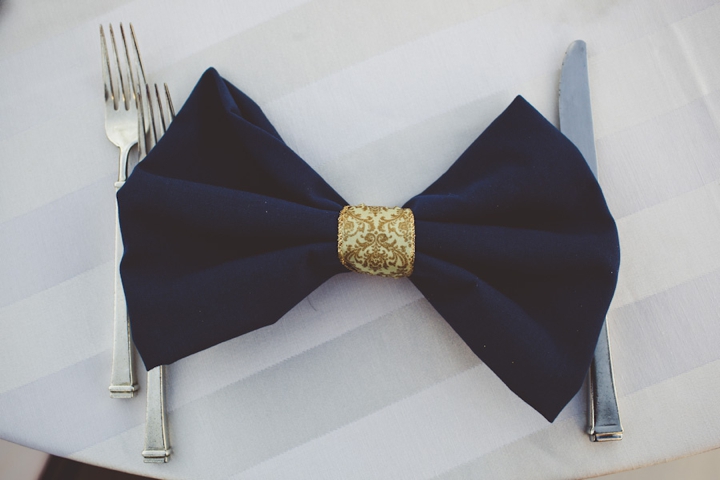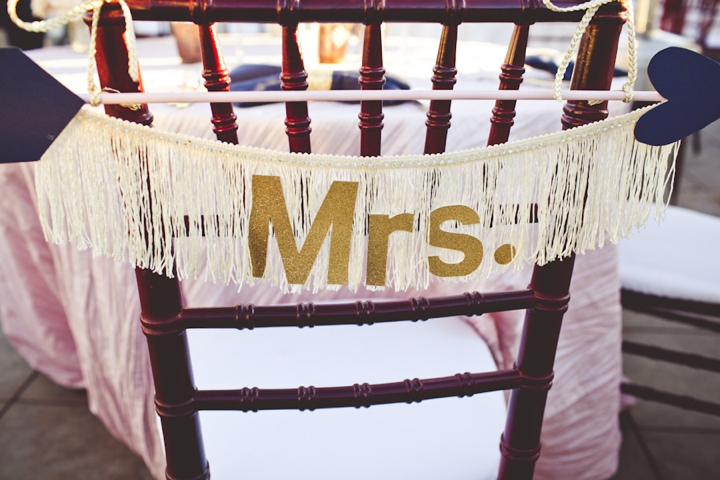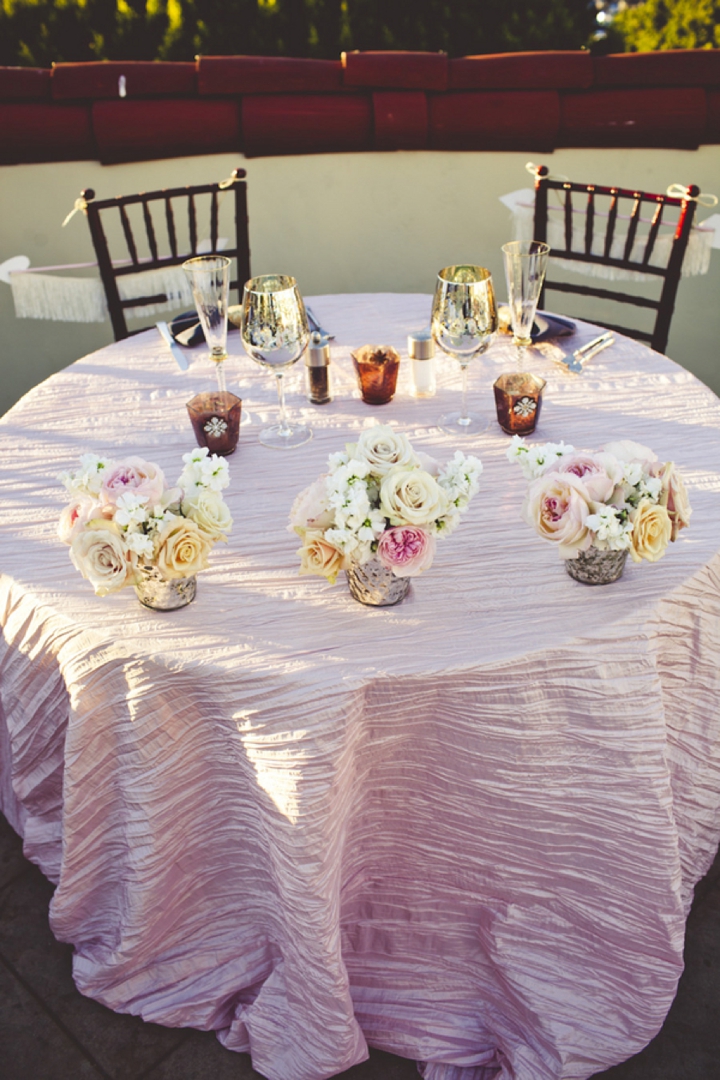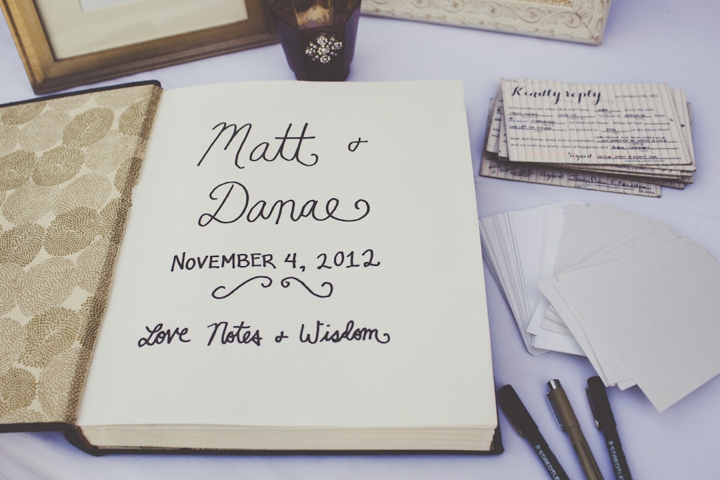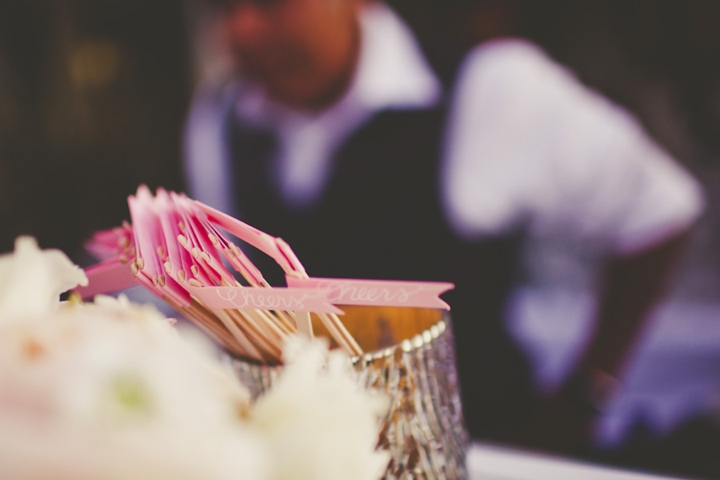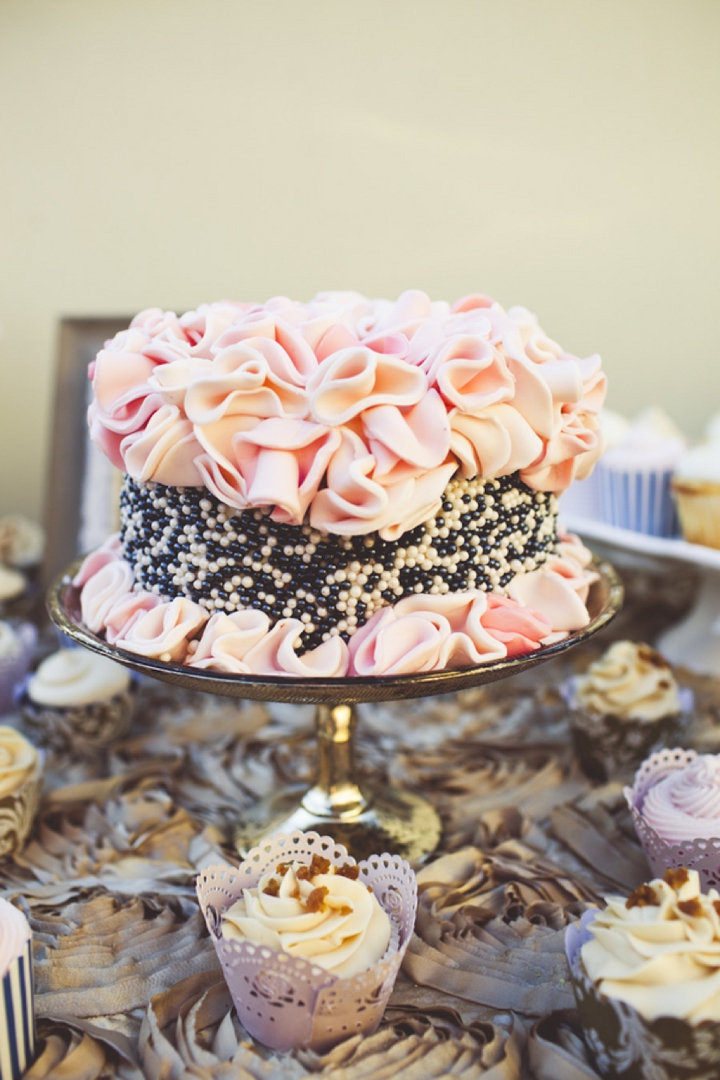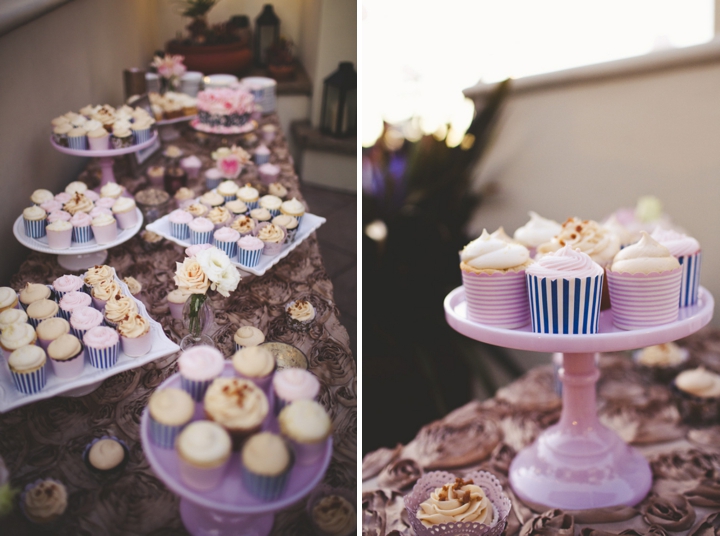 What was the most important thing to you when deciding who to work with for your wedding?
Matt and I know how important it is to hire and work with professionals and individuals who understand your vision and can go above and beyond in the execution. Most of the vendors we hired where professionals who we have worked weddings with before. That was one of the best parts planning our wedding (in the middle of my wedding season and with only 11 weeks to do so) was that we had so many incredible vendors offer their services and help pull things together.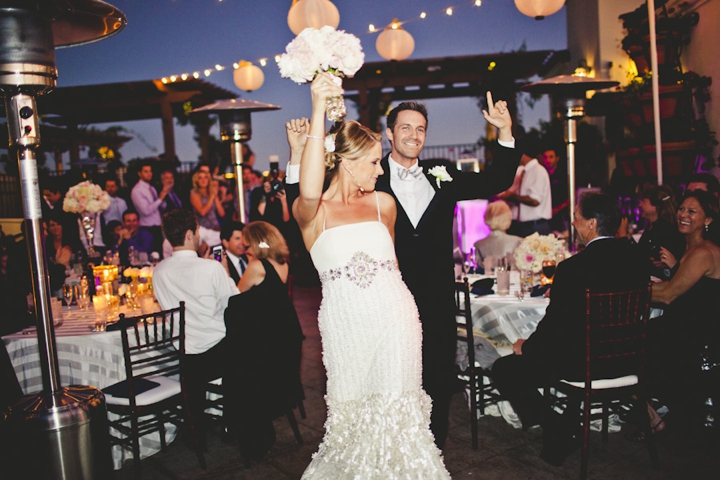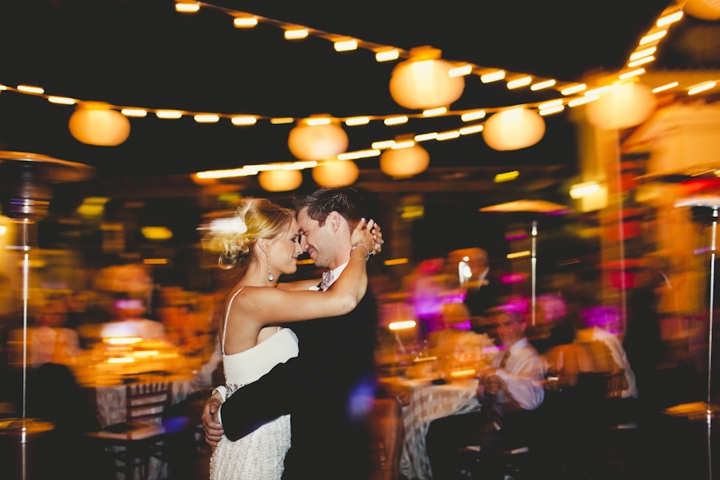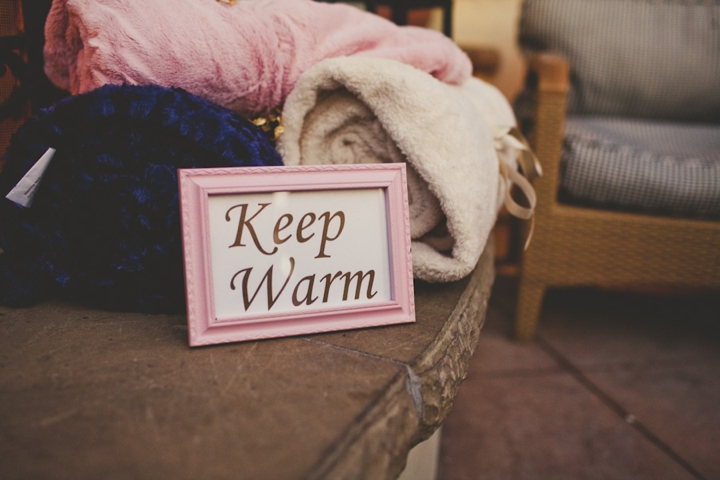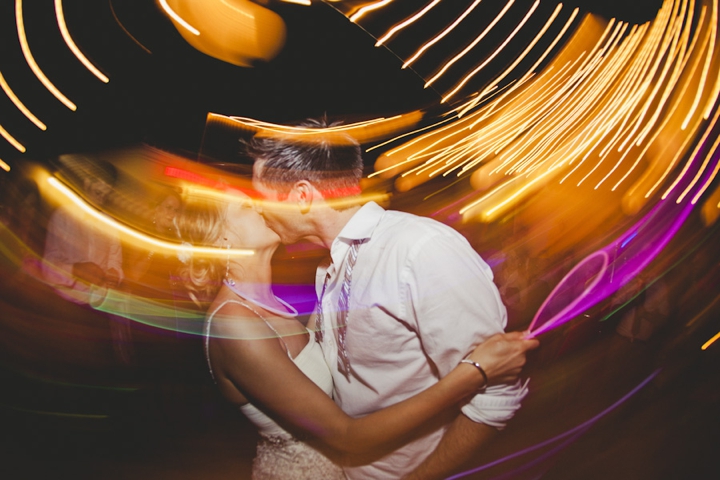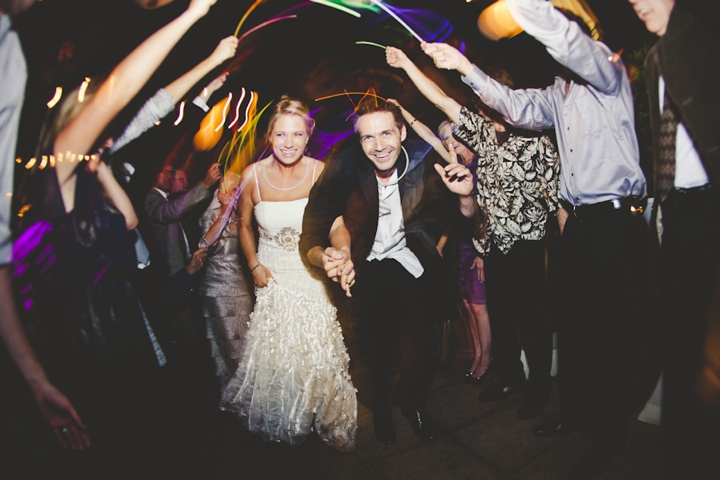 What is your best piece of advice for other brides?
Even though I've been in the wedding industry planning and designing for 8 years, having my own wedding taught me things that now I get to pass down to my brides. The day goes by really fast, and my advice is to create a timeline where you don't jam pack it with photos and traditions. Savor each moment, relax, and don't stress out about the small stuff. Hire professional vendors! They truly can make or break a wedding. Create and design a wedding that encompasses you and your fiancé. This is a day of celebrating you! And hire a videographer, it is worth the investment as I get to re-live my wedding whenever we want. Have fun, this is the only time you get to call the love of your life your fiancé and get to be showered with gifts, love and amazing moments you will cherish the rest of your life.
Since Danae mentioned her wedding video (Filmed by A Celluloid Dream), see it for yourself…
Matt + Danae from Dustin Ensign Videography on Vimeo.
I just love these two! Their happiness is absolutely contagious, and their wedding perfectly gorgeous! Of course it certainly helps that they had the amazing Sarah Kathleen there to capture everything.
Tell me- what's your favorite part of Danae and Matt's wedding? I'm loving the Mr and Mrs chair signs…
Vendors who made it all happen…
The following two tabs change content below.
Lauren Grove is the editor and owner of Every Last Detail. A clueless bride-turned-wedding planner, Lauren uses her experiences and knowledge to educate and inspire brides all over the world.