"Glitter meets farm tables" and "rustic pieces mixed in with glitter, gold, and color" is how today's bride described her colorful wedding, and if that doesn't scream amazing to you, then I don't know what will! Initially inspired by a colorful jeweled Anthropologie belt, Jessica planned her fun, glitter-filled wedding with the help of Leigh Pearce Weddings and the result was absolutely amazing! Perry Vaile Photography was there to capture everything beautifully, and Jessica is joining us today sharing insight into her wedding planning process, so sit back and enjoy this stunning wedding!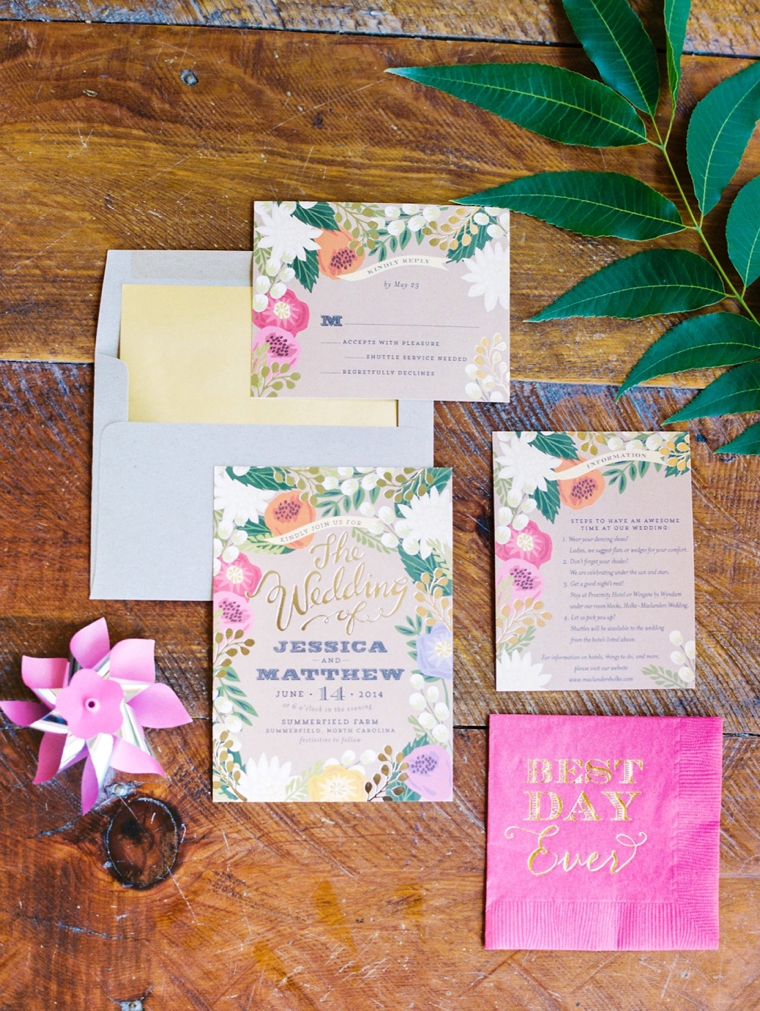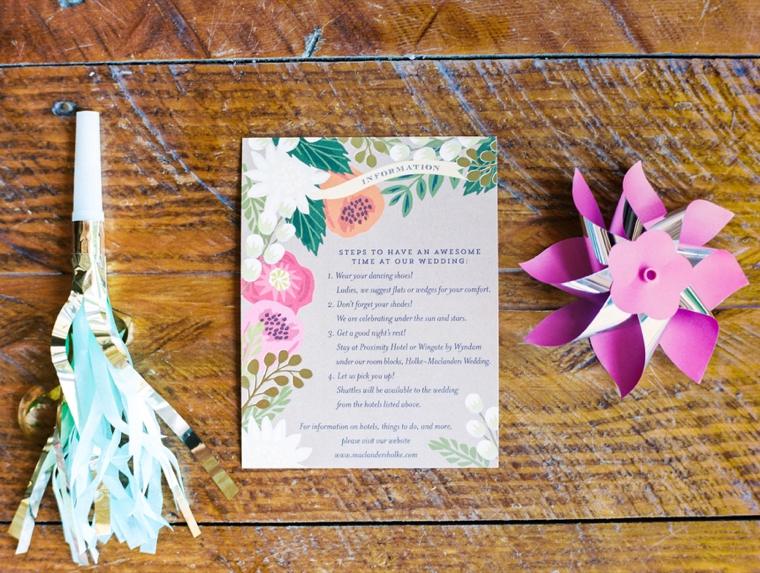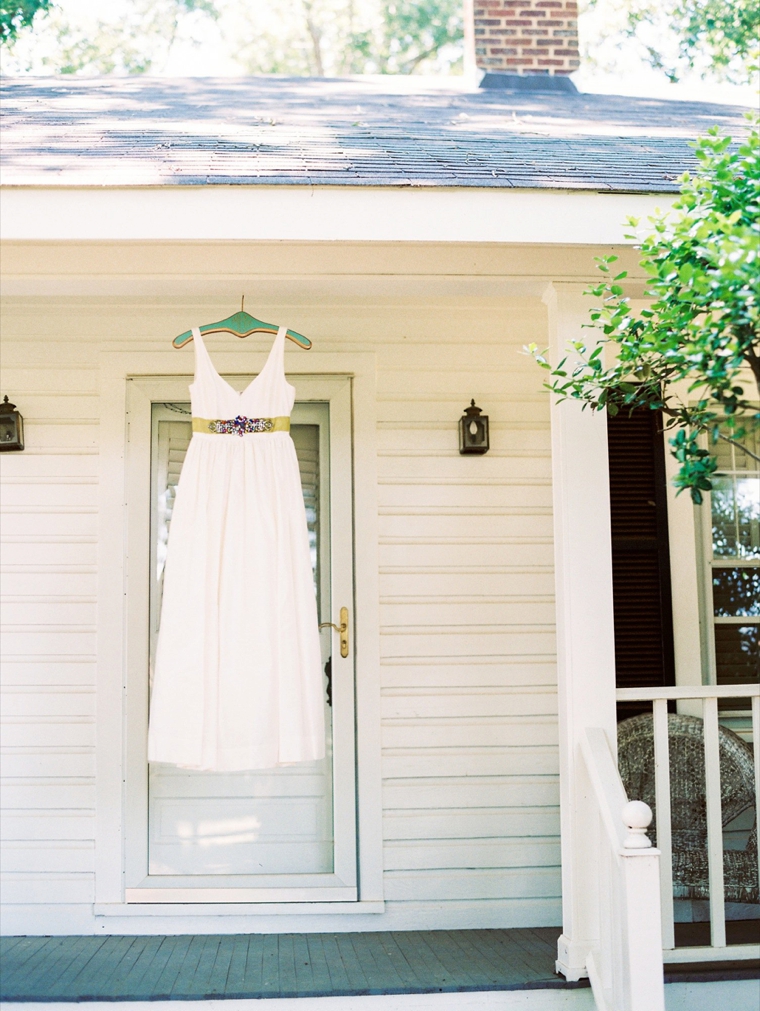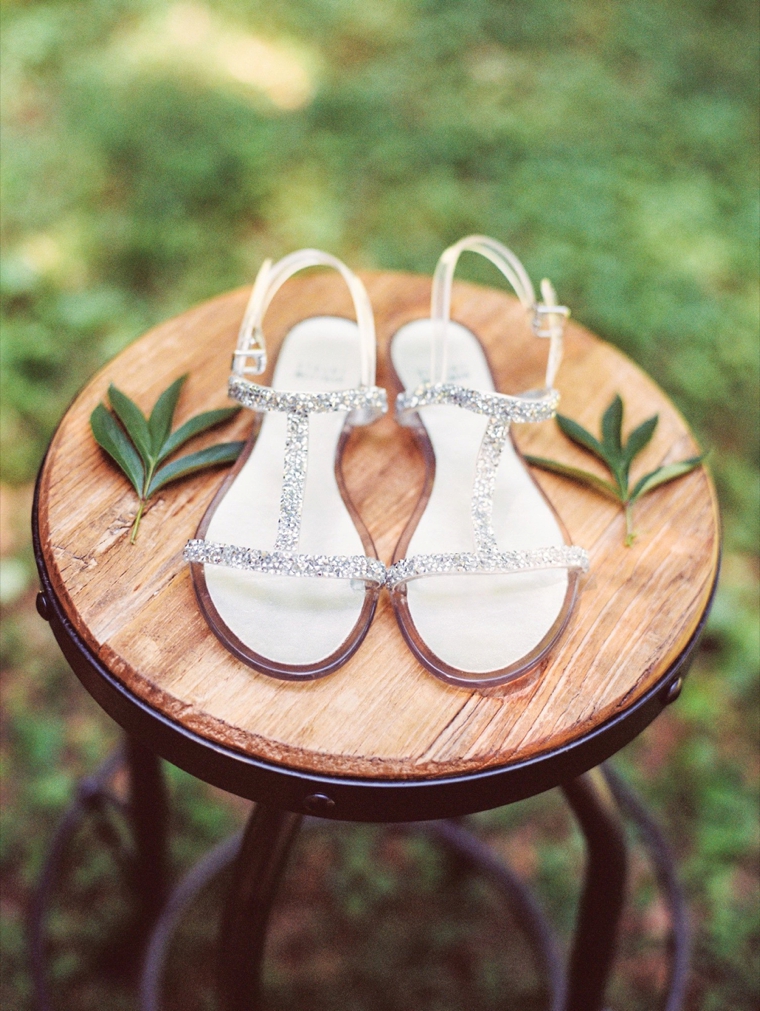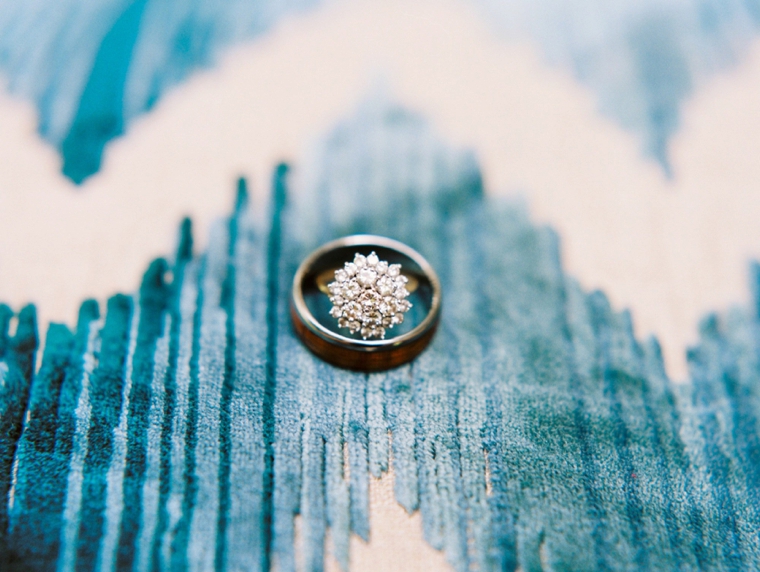 What (or who) helped you most in your planning process and/or on your wedding day?
So heres the thing I am from New York and my husband is from Canada we met in college at the University of South Carolina and now live in North Carolina. When I began to plan my wedding I was so overwhelmed because both my sisters and my mother where hours away as well as both my best friends. The only weddings I had been to in NC were either that of not so close friends or my cousins which were over 10 years ago. So I really didn't know where to start. Who do I book for photography? Where can I get married? And DJ or band. Needless to say I was lost. After talking it over with my mother I decided I needed a planner in a big way. Once that was figured out I went online and googled away. Thats how I found Leigh Pearce and she was a life savor. After going through her site and meeting in person I knew she would be able to help me with my vision. I didn't want your typical wedding I wanted it to have personality and color and I wanted it to be a party everyone remembered. So with Leigh to help me find everything and keep organized and the support of my family we were able to pull off The Best Day Ever!!

On my Wedding day while Leigh was in the background getting everything finalized which was perfect because it left me all day to get ready with my mother, sisters and two best friends I couldn't have asked for anything else. We had a blast drinking mimosas and snacking while we listed to a specially made playlist and got our hair and makeup done. It was stress free and the perfect way to spend the day before everything really got started. Having that time with them really relaxed me and they truly are my favorite ladies so it was perfect.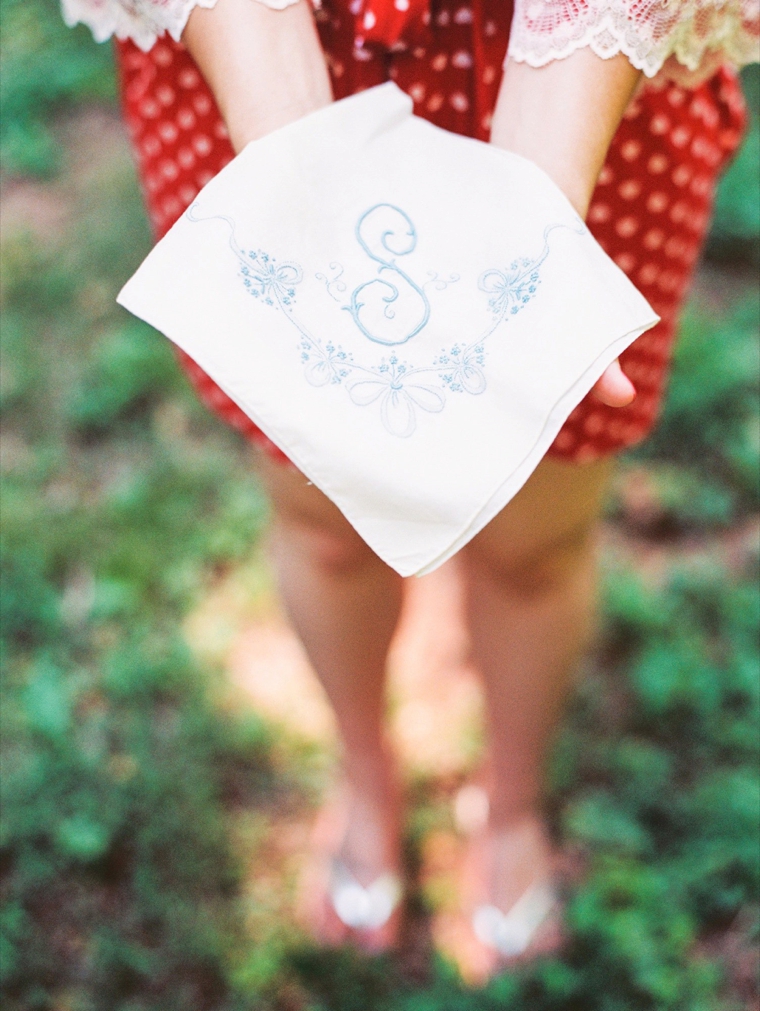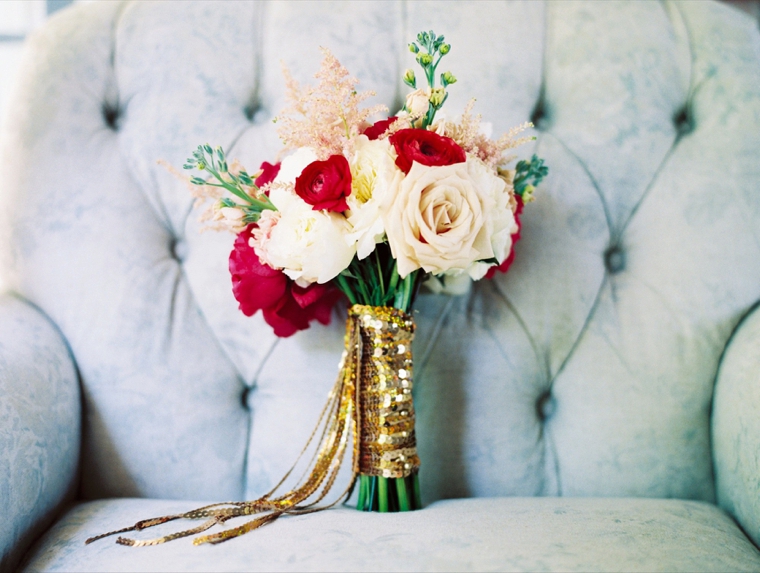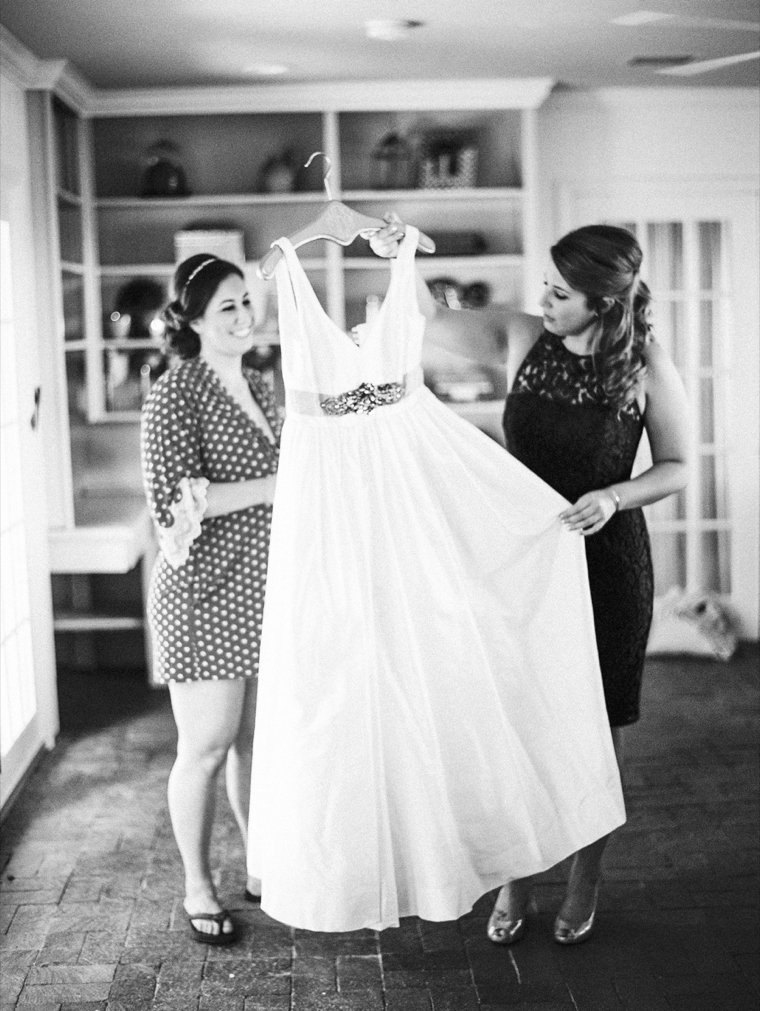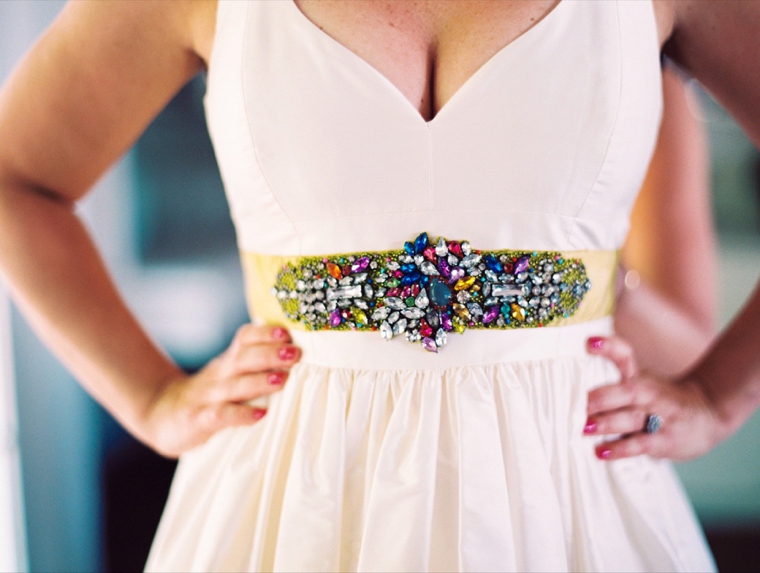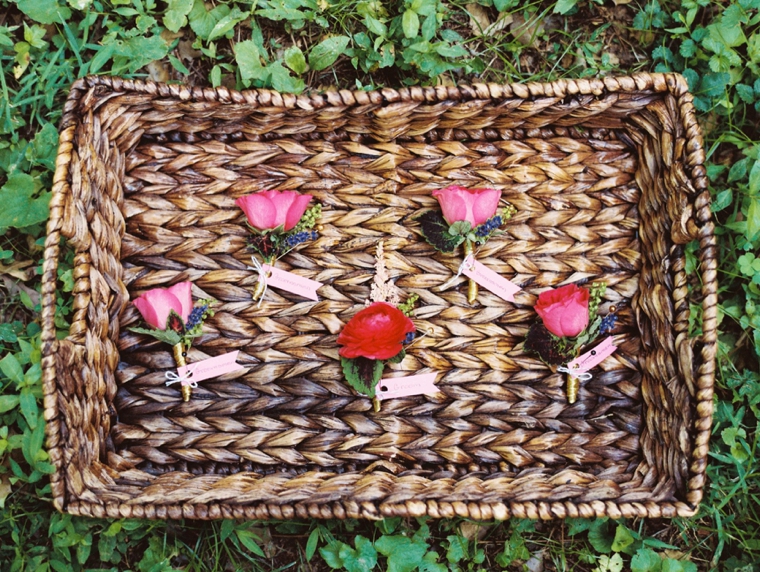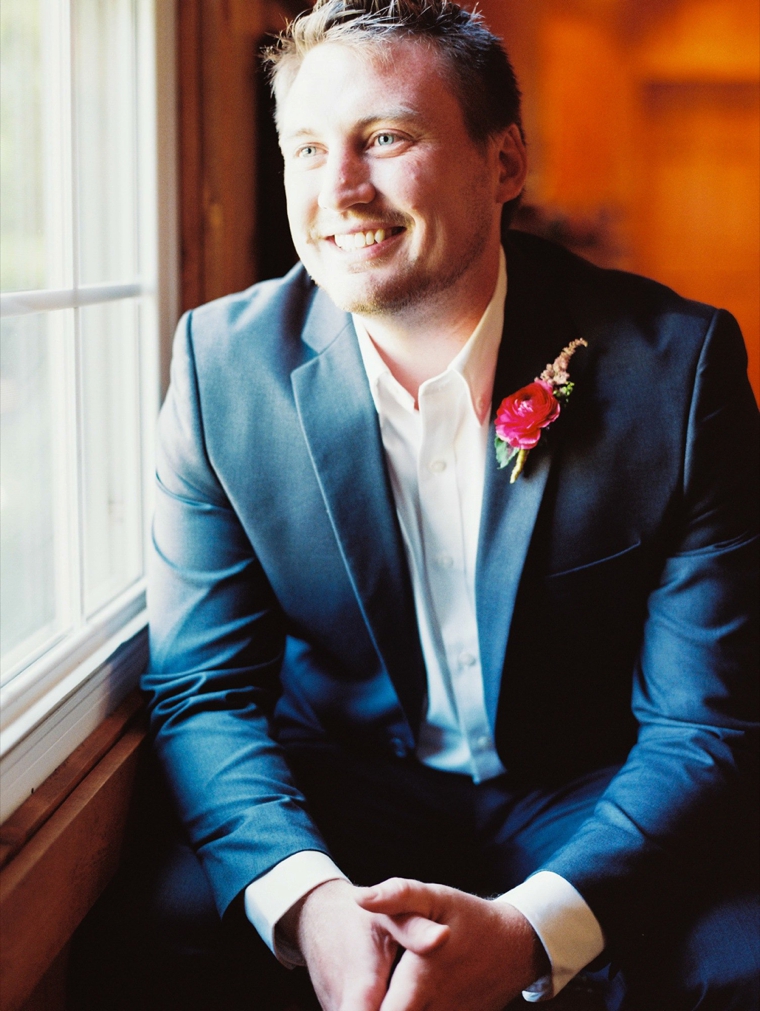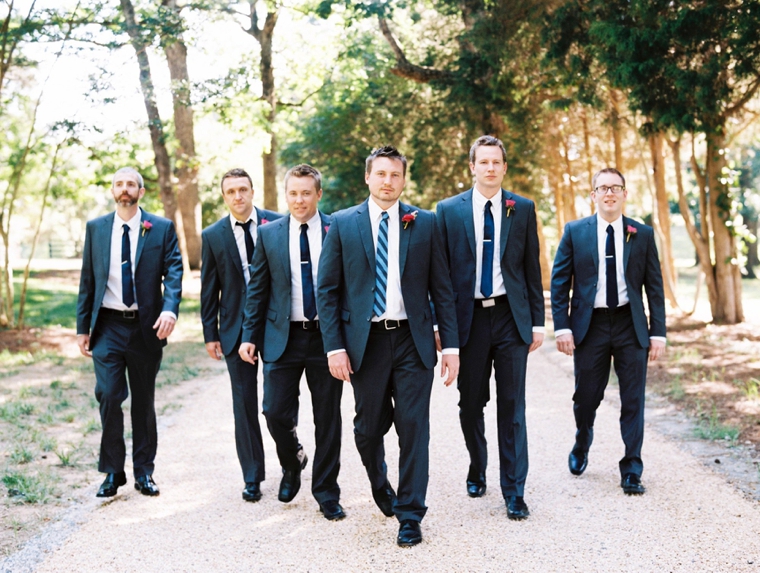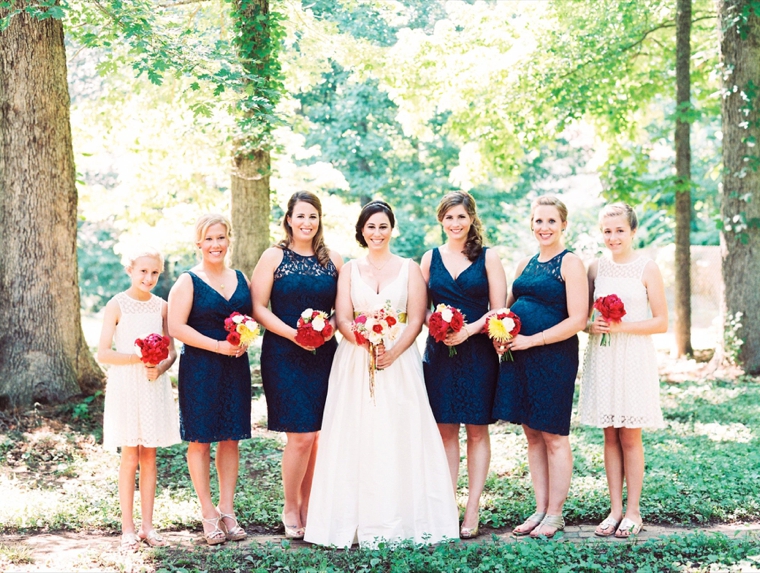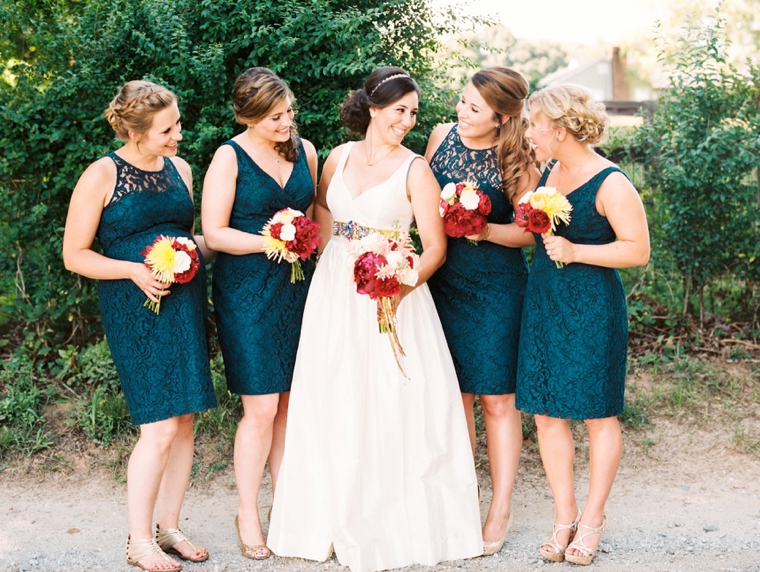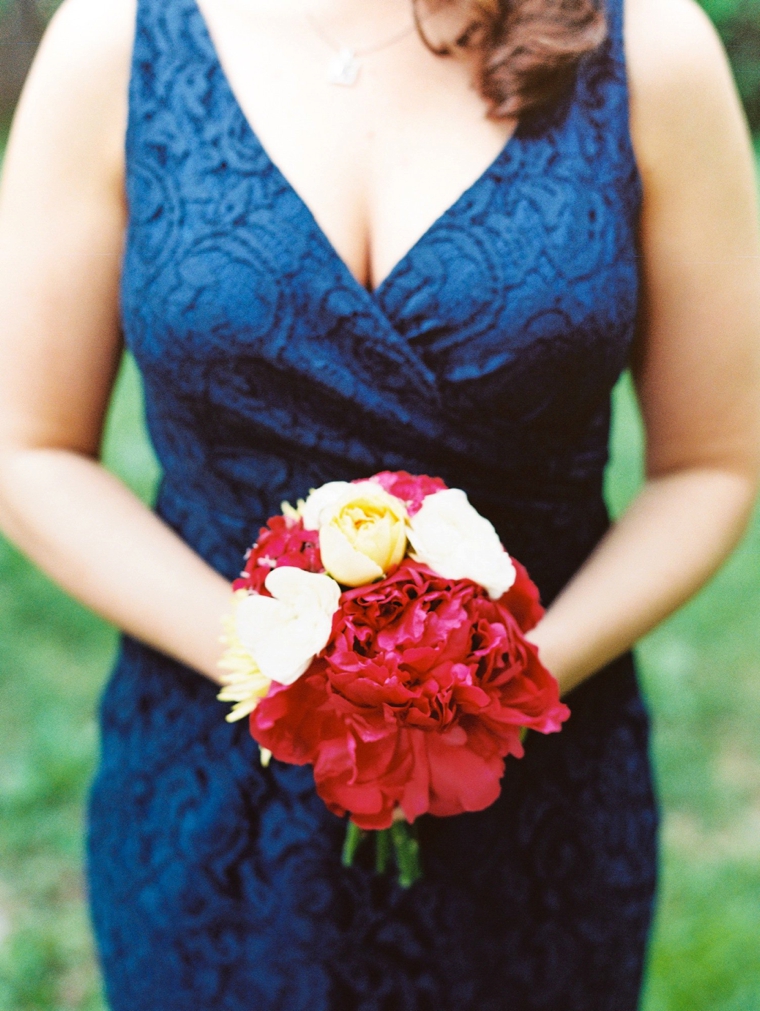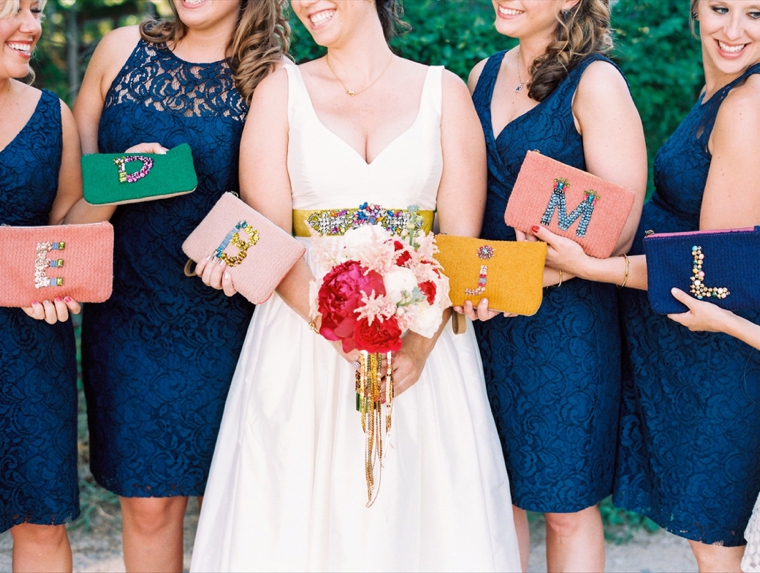 What was the most important thing to you when deciding who to work with for your wedding?
It was just a feeling I got when I meet Leigh. At first I admit I was worried she would be a little to southern for me but she instantly lit up when I showed her my ideas and was able to go out and truly find the things I wanted to make the day perfect. Really I just wanted to work with someone who understood what we wanted that day. I also wanted to feel like I was not just a bride on a long list of weddings.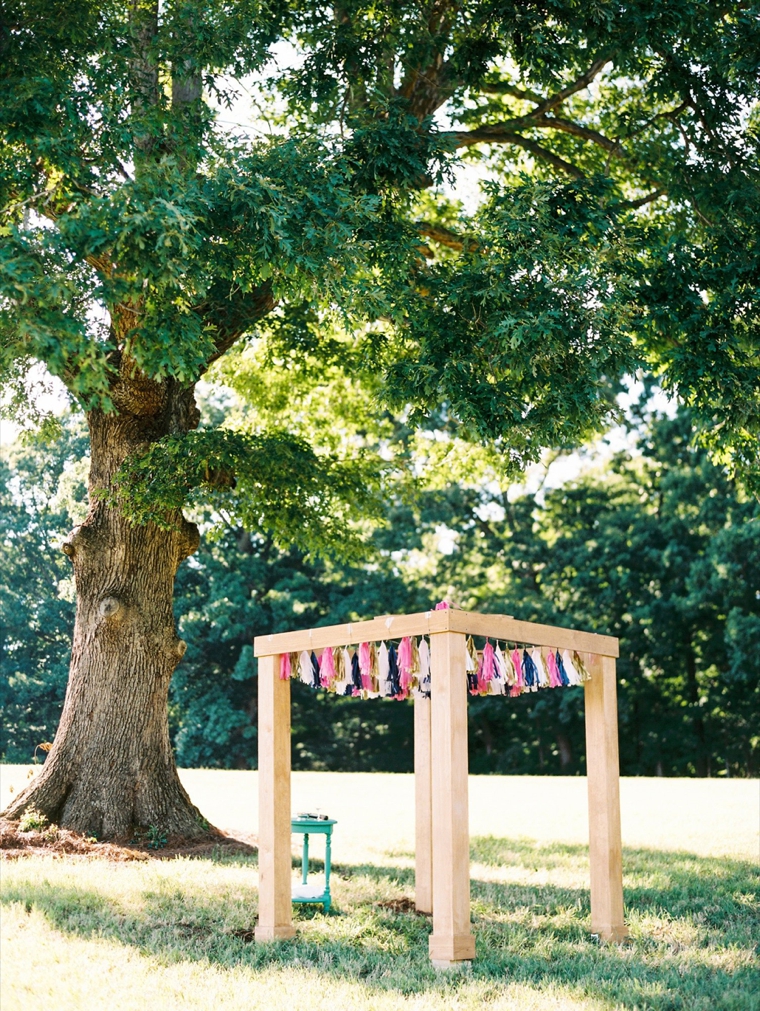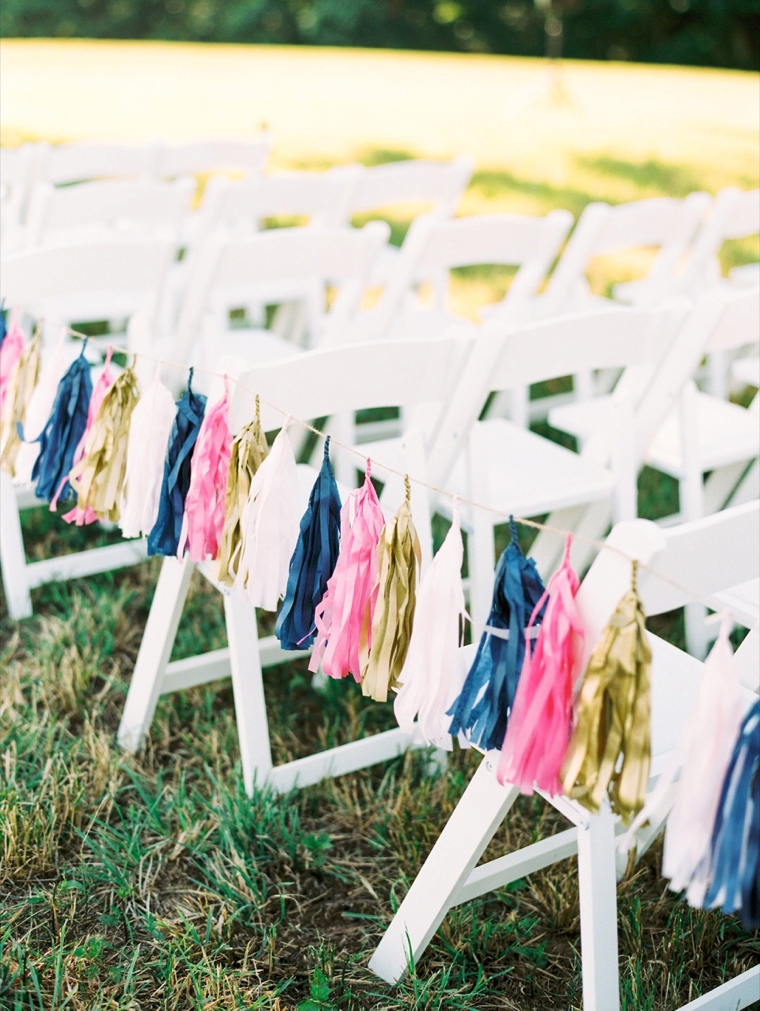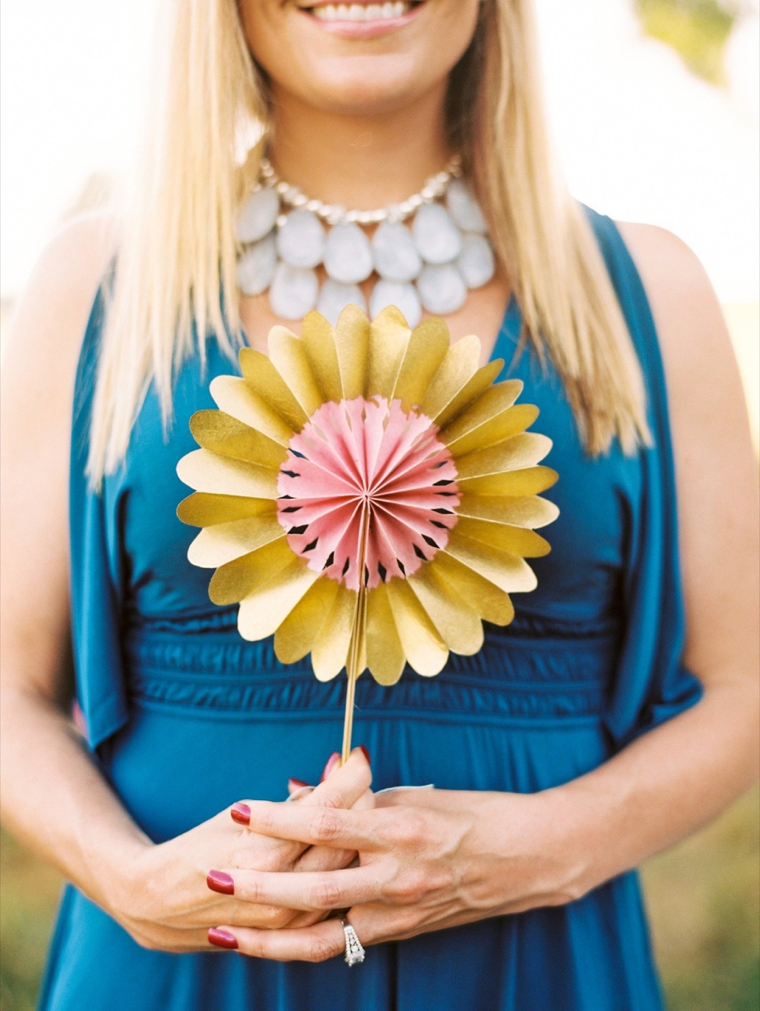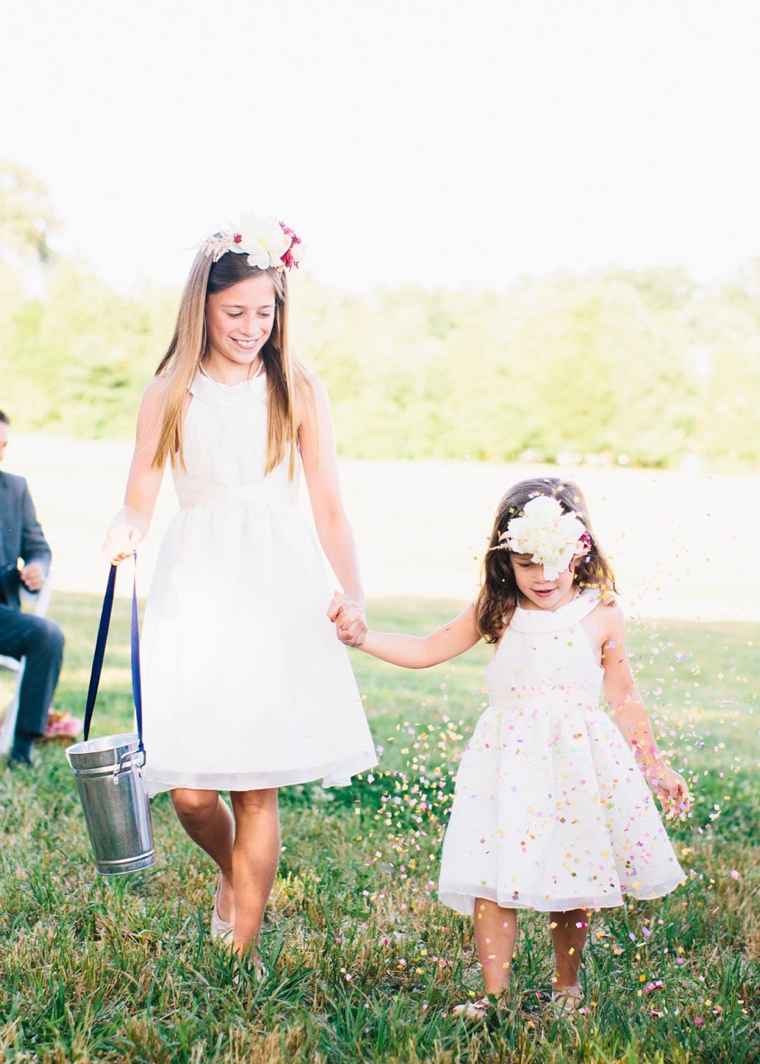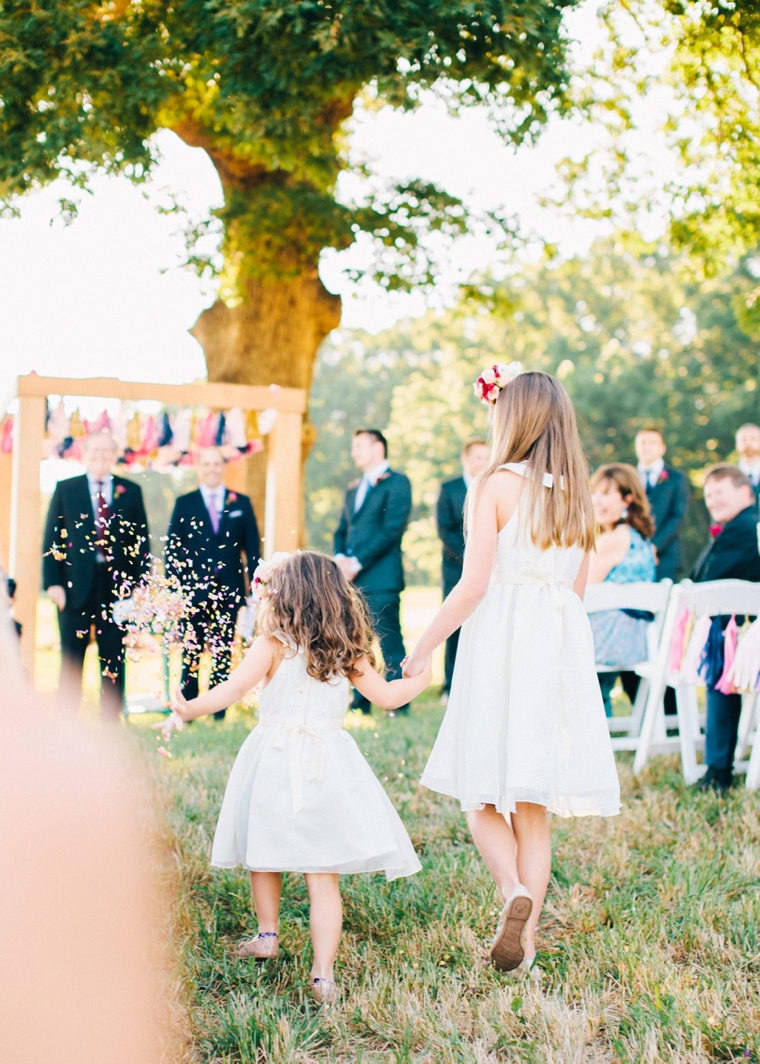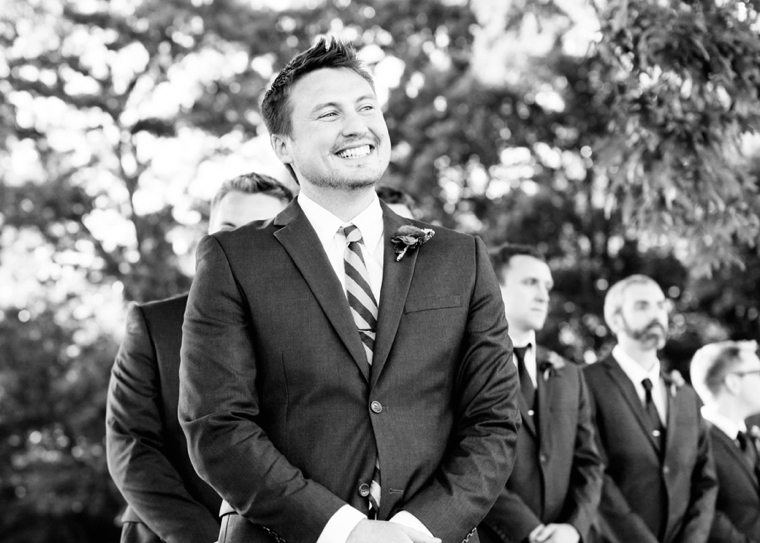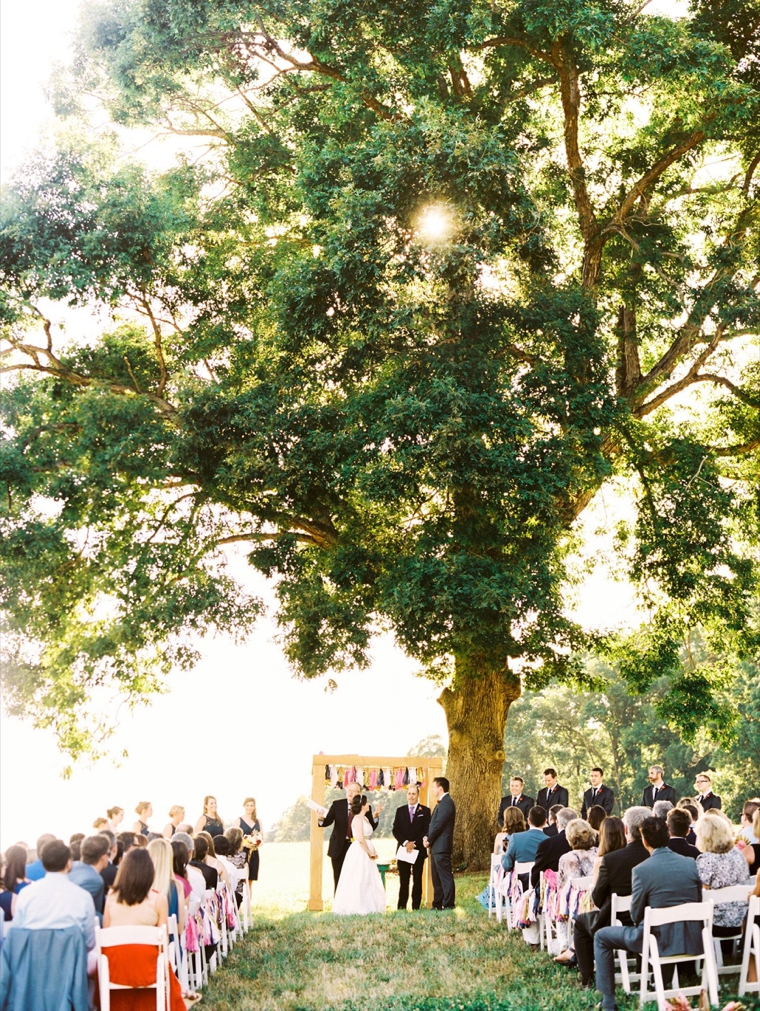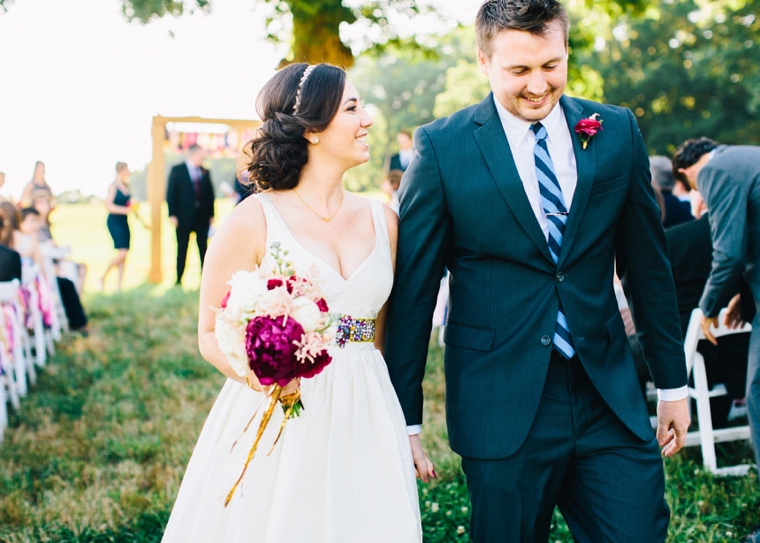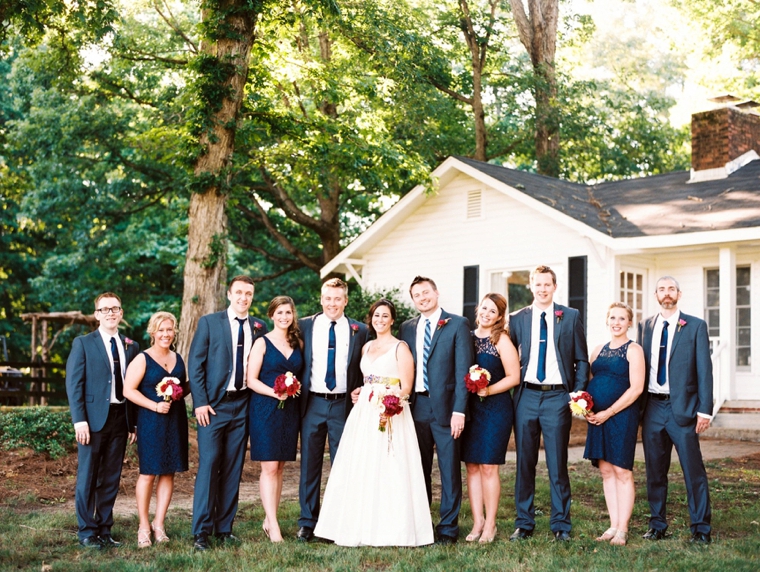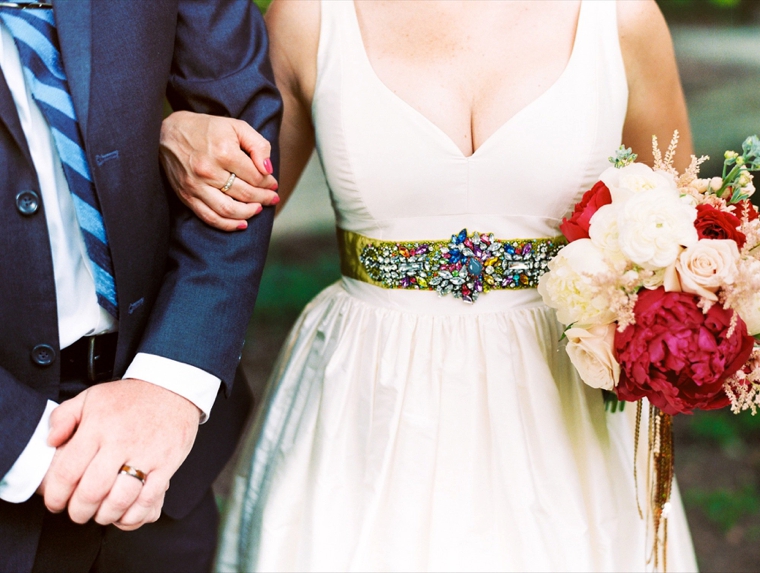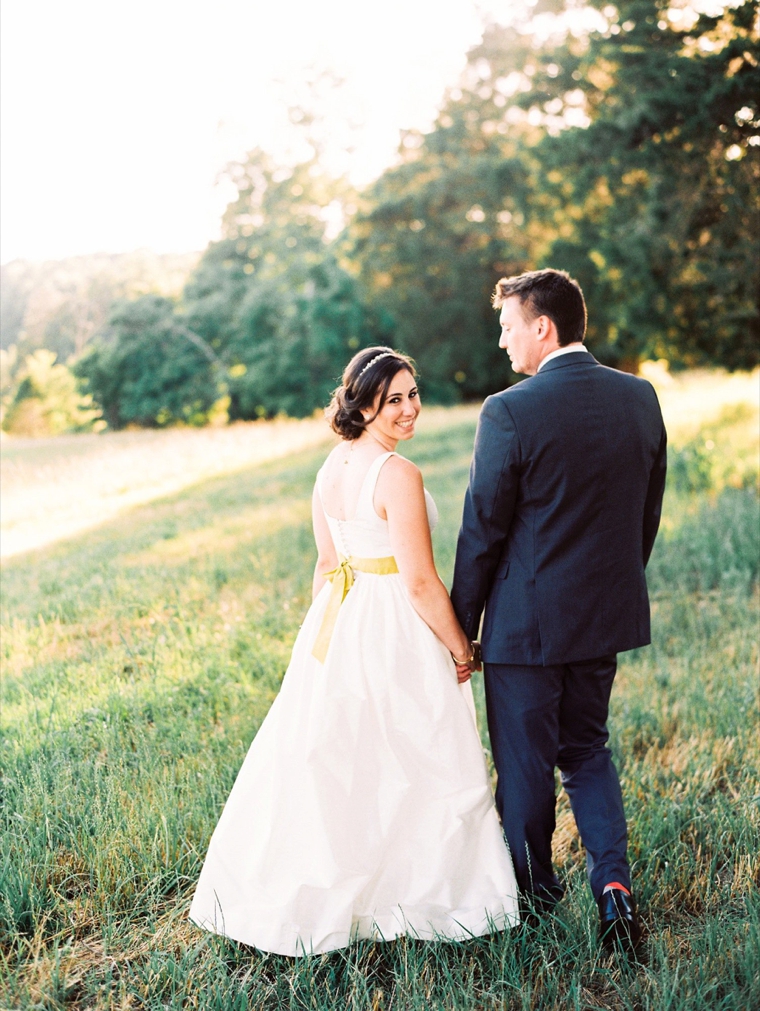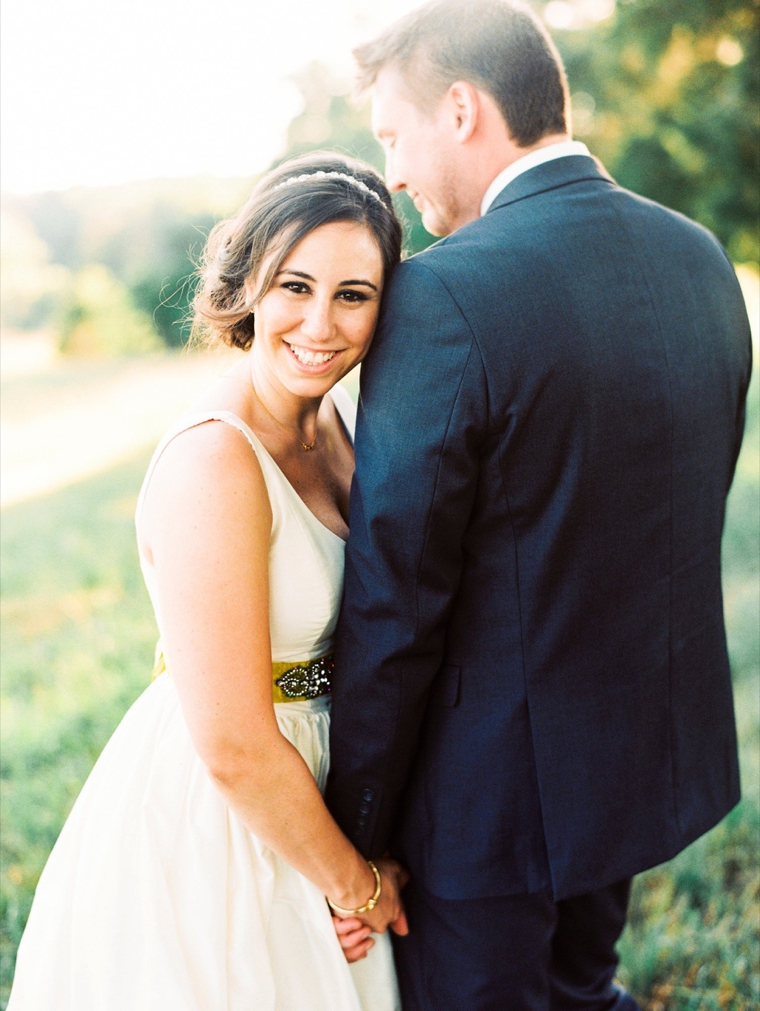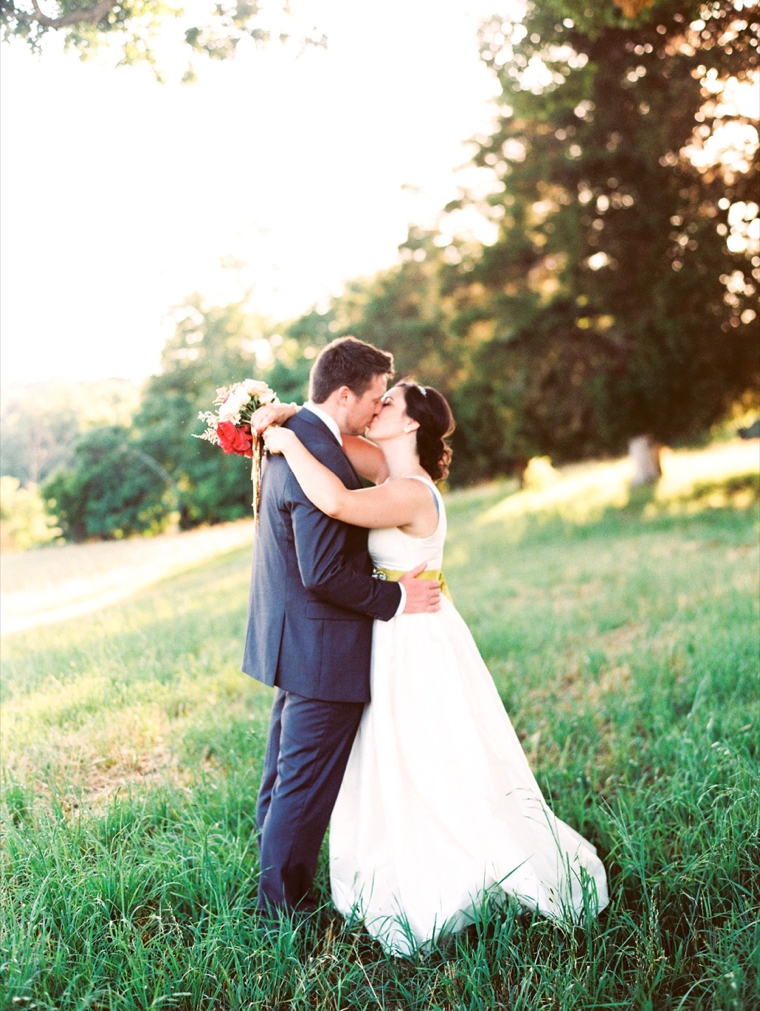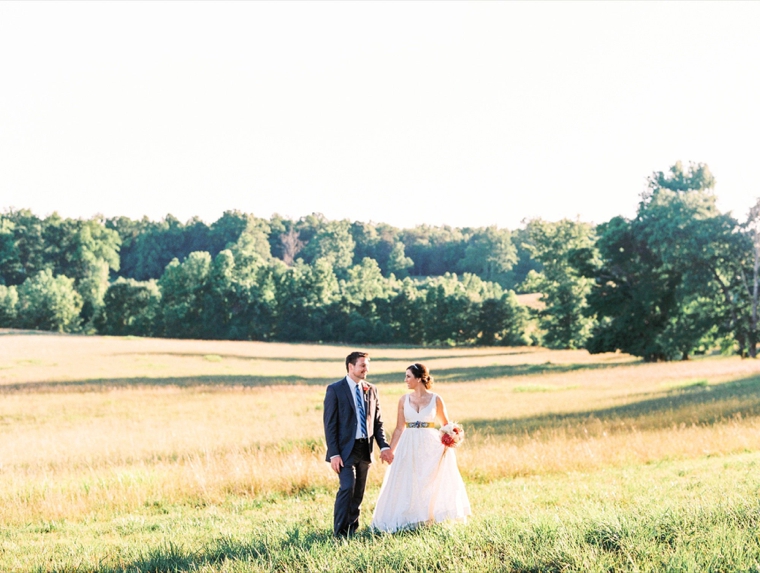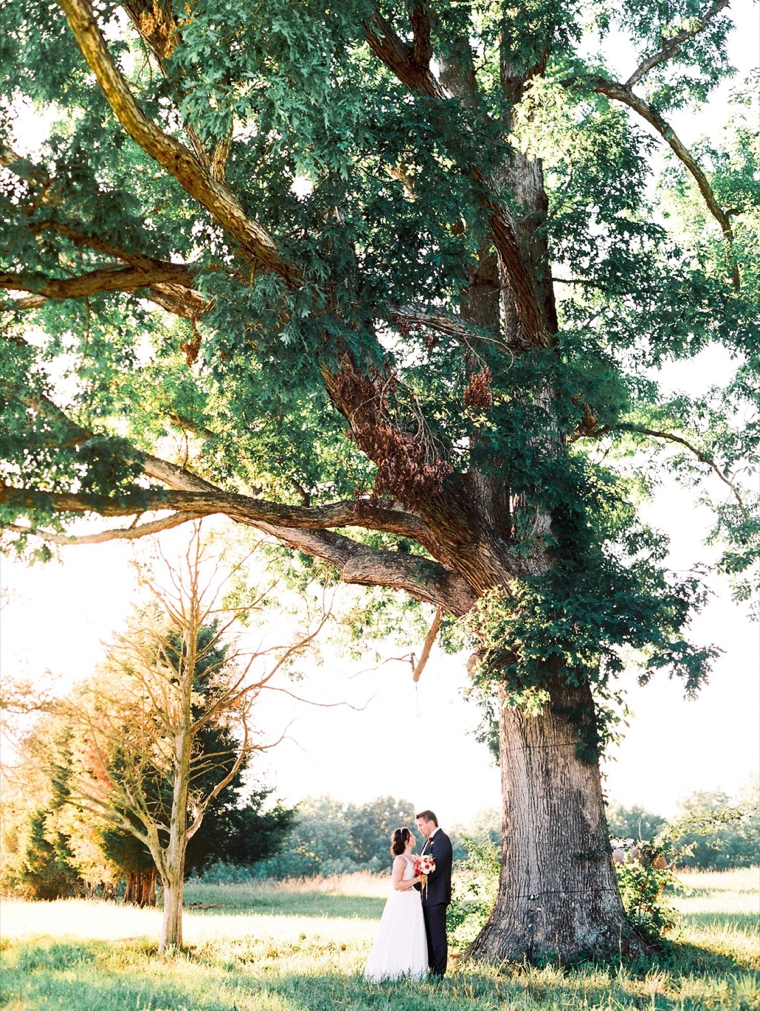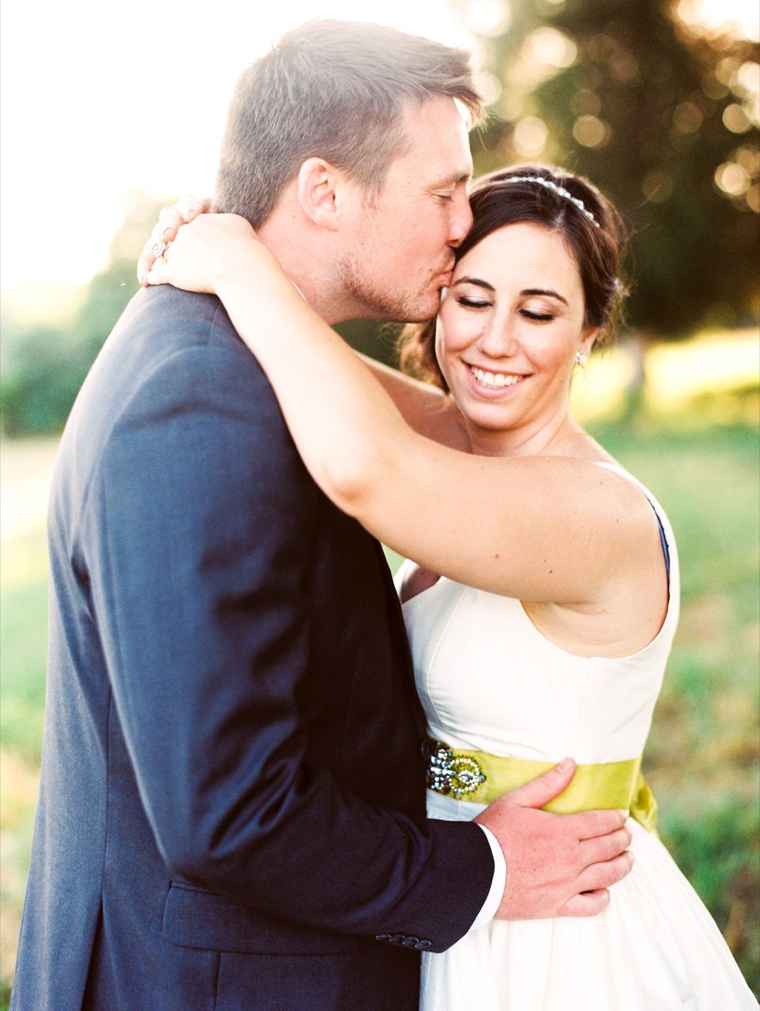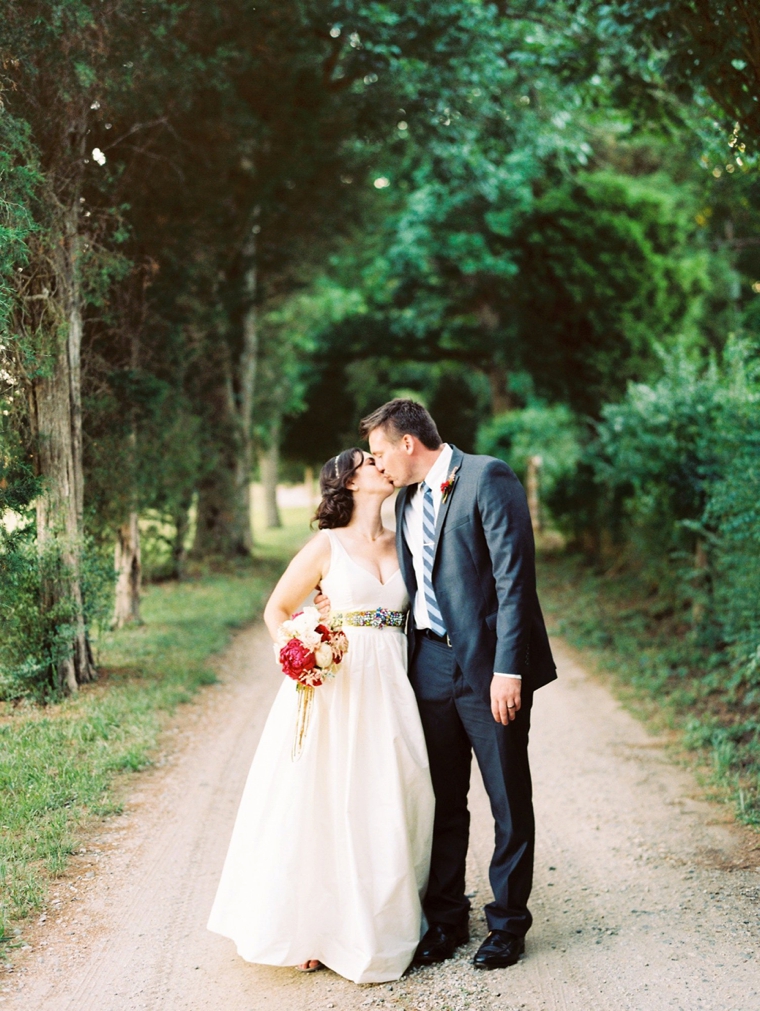 What was your inspiration for your wedding details and/or design?
About 2 years before I got married I asked my mother to buy me a belt from Anthropologie- I told her I wanted to wear it when I got married. It was a thick ribbon with colored jewels all over it. So for 2 years it sat in my closet unworn and waiting. (Now just so you know I have been with my now husband for 12 years so I wasn't just hopping that I would meet the right guy and he would pop the question. I had found him already!) I guess that belt is what really set off my idea of having a bright and sparkly wedding. Normally I am a jeans and t-shirt kinda girl but I love sparkles- just not on me. So I knew I wanted the details to be gold and glitter. When I found my location it gave my ideas a small spin, and I knew I wanted to incorporate it as well. That is where the glitter meet the farm tables and the champagne met the hayrides. I loved having the more rustic pieces mix in with the glitter, gold and color. I wanted a party that was a magical day with unexpected twists and turns for my guests, and I wanted it to be like no wedding they had ever experienced.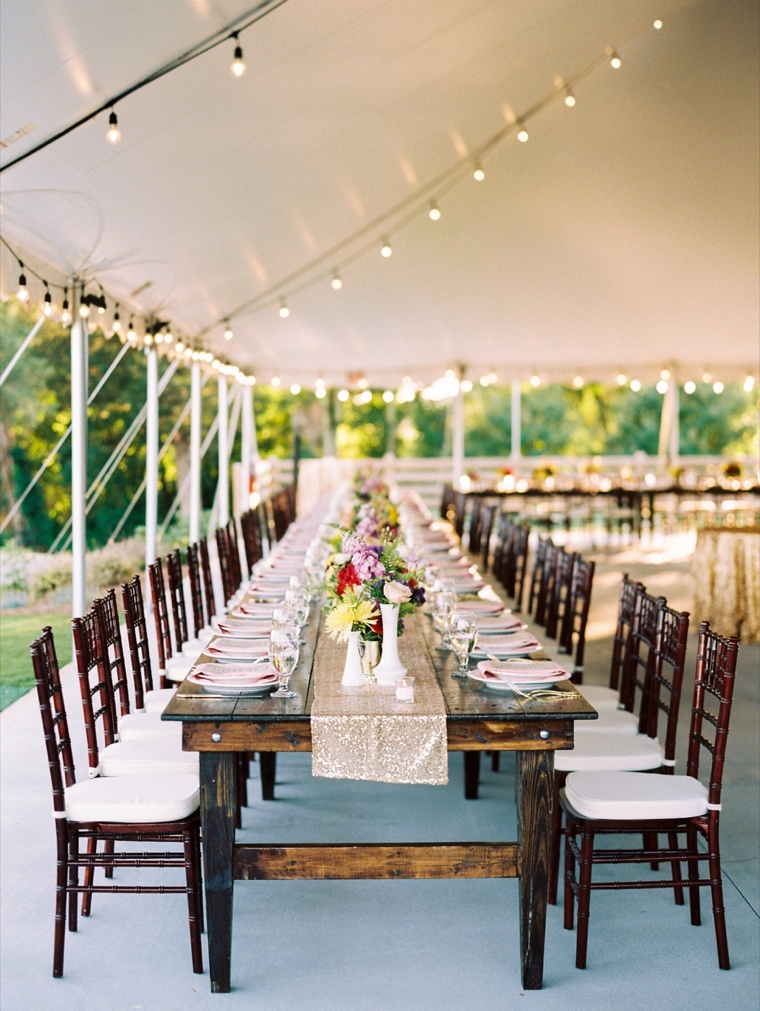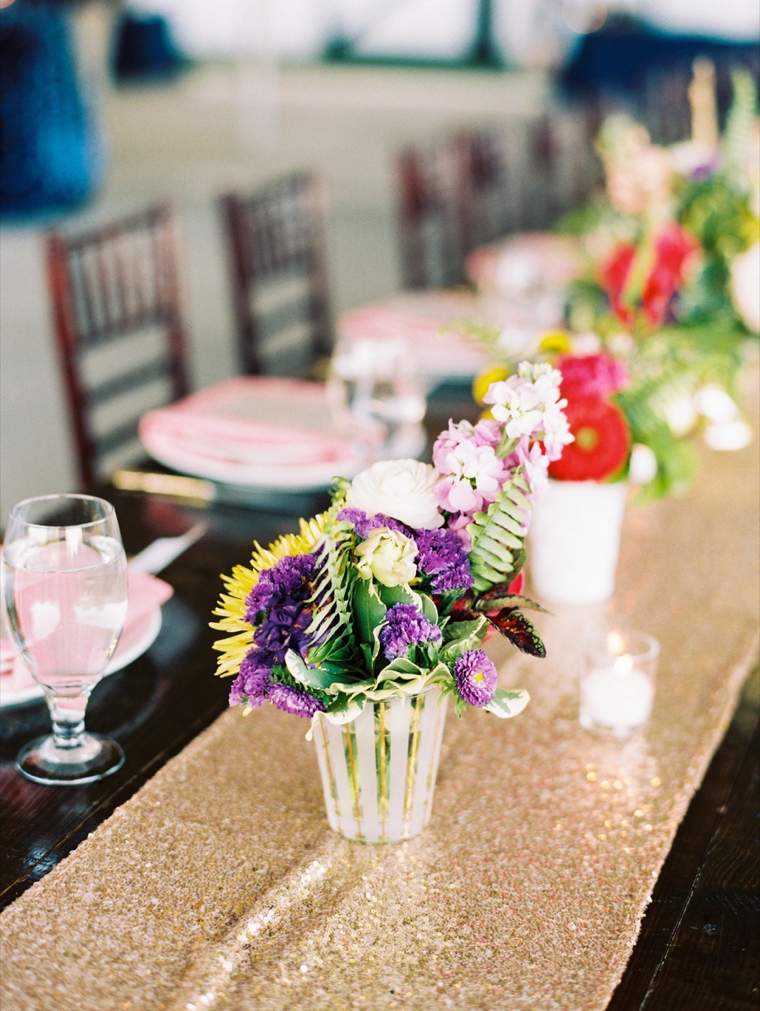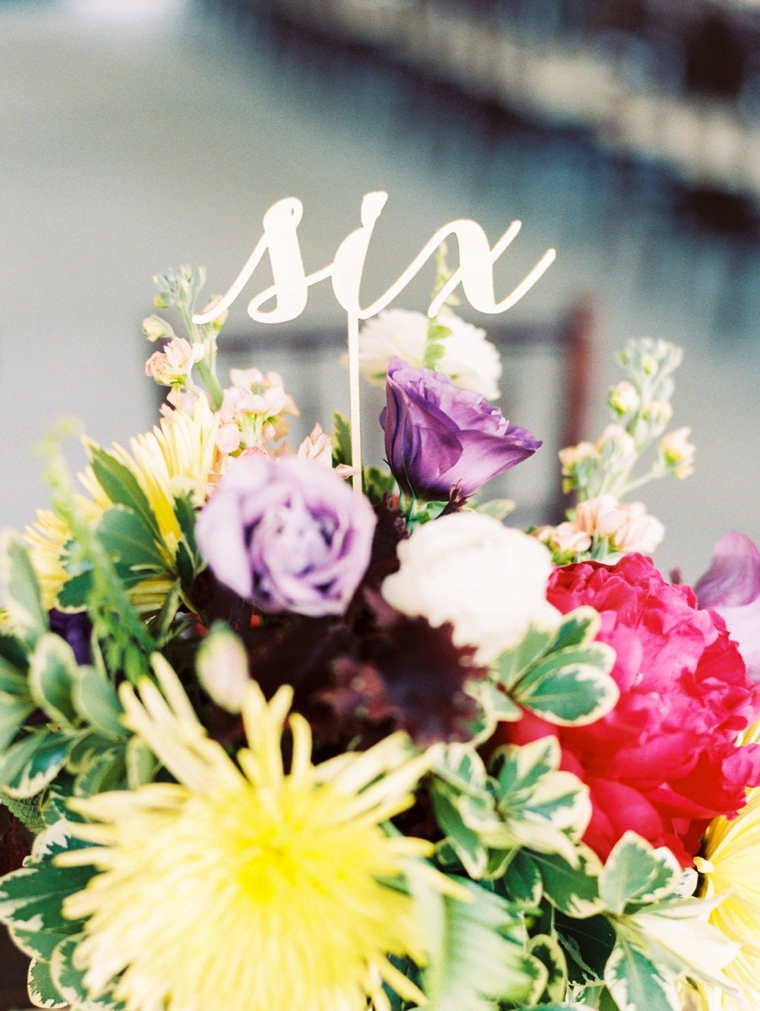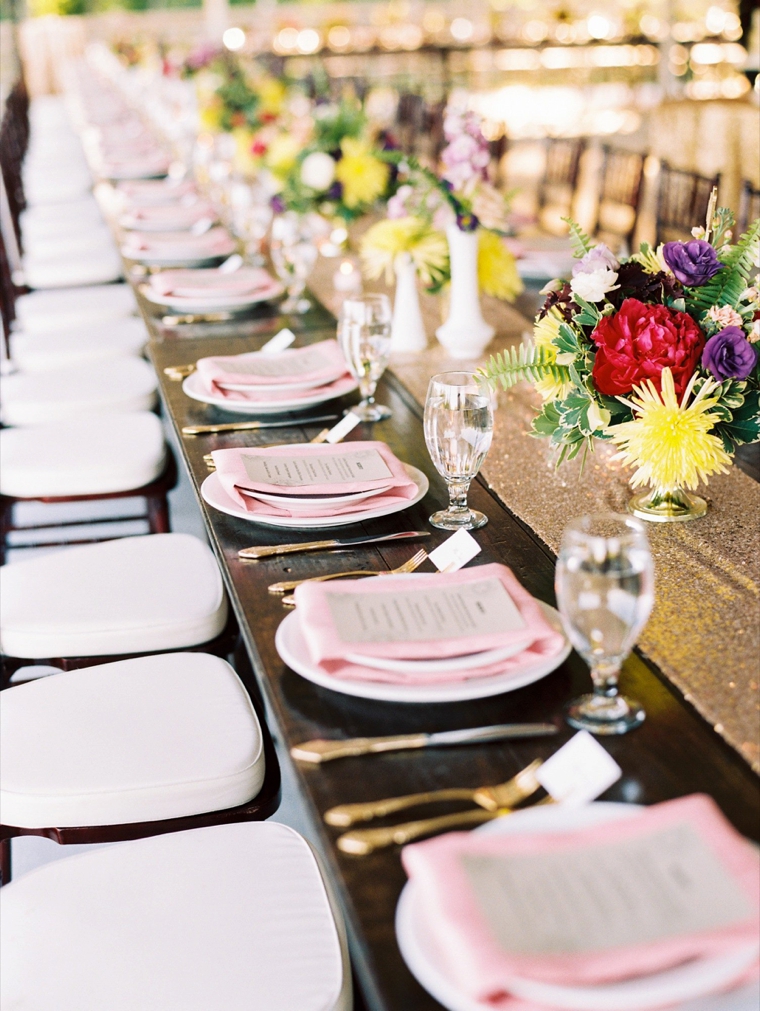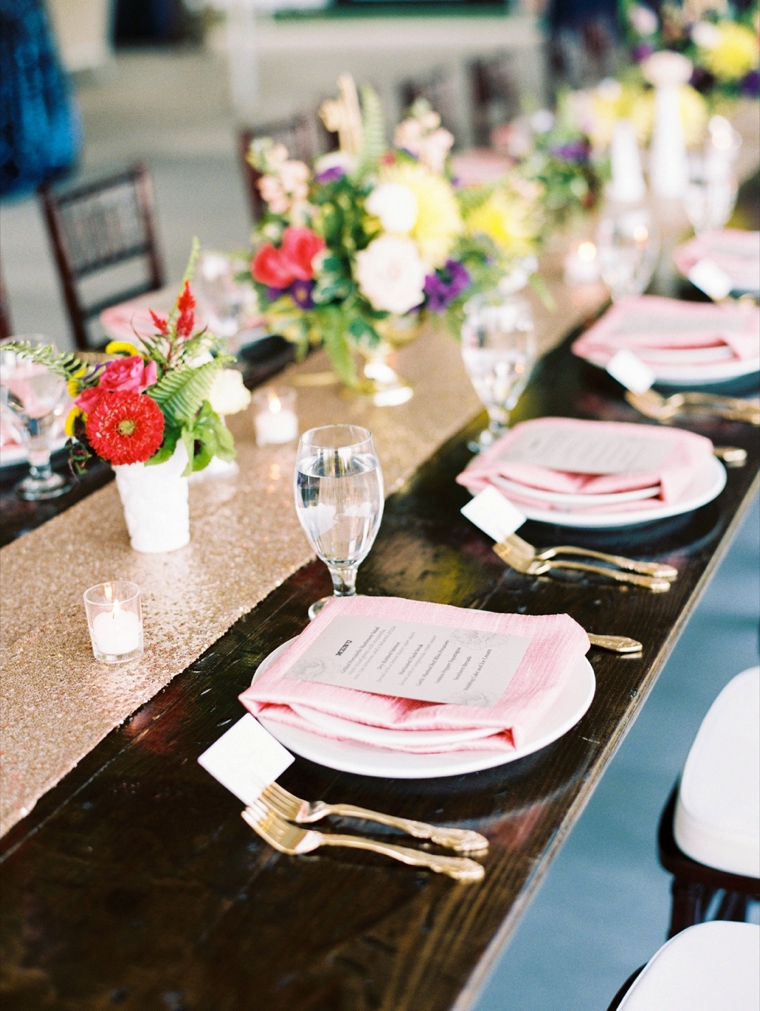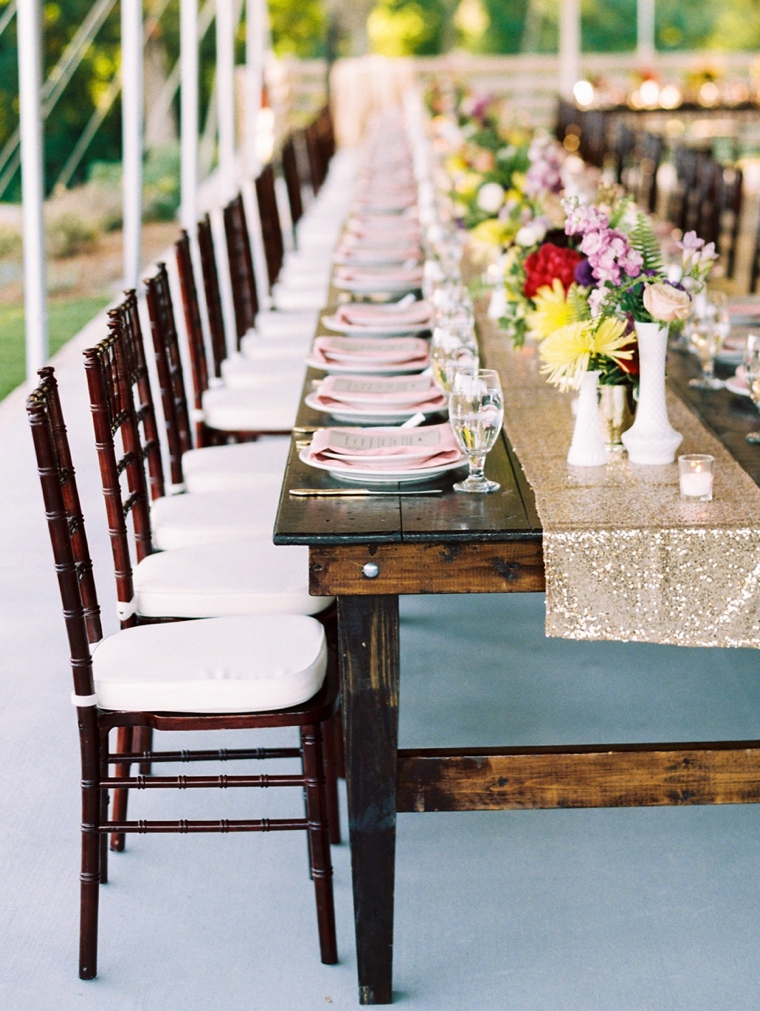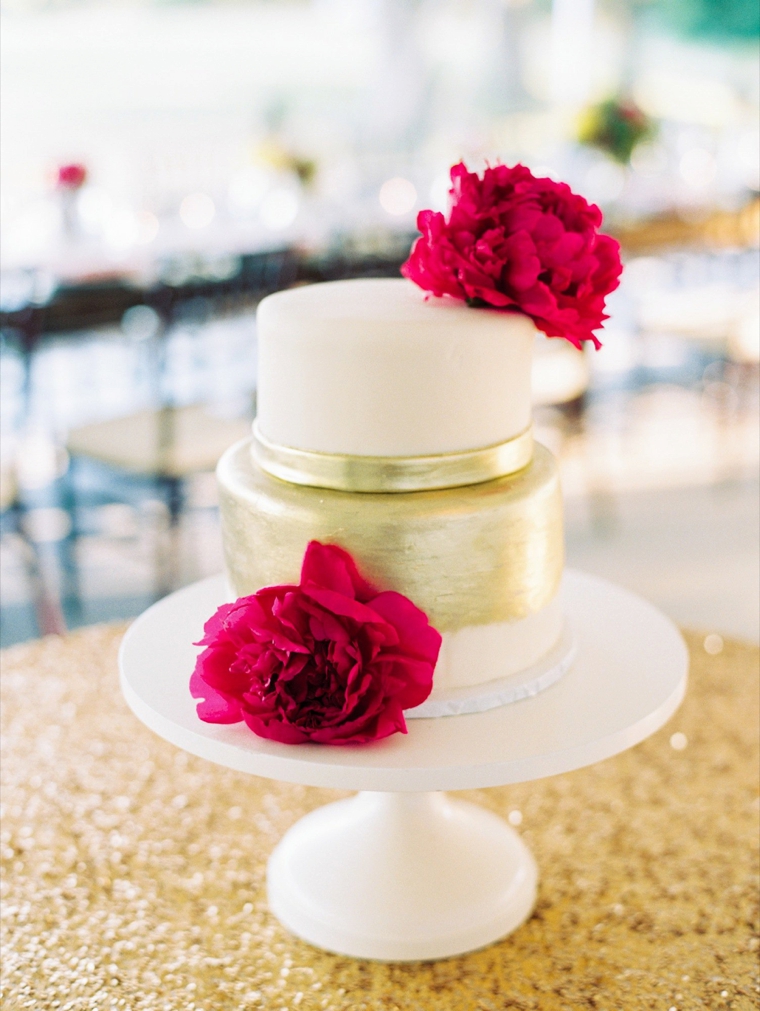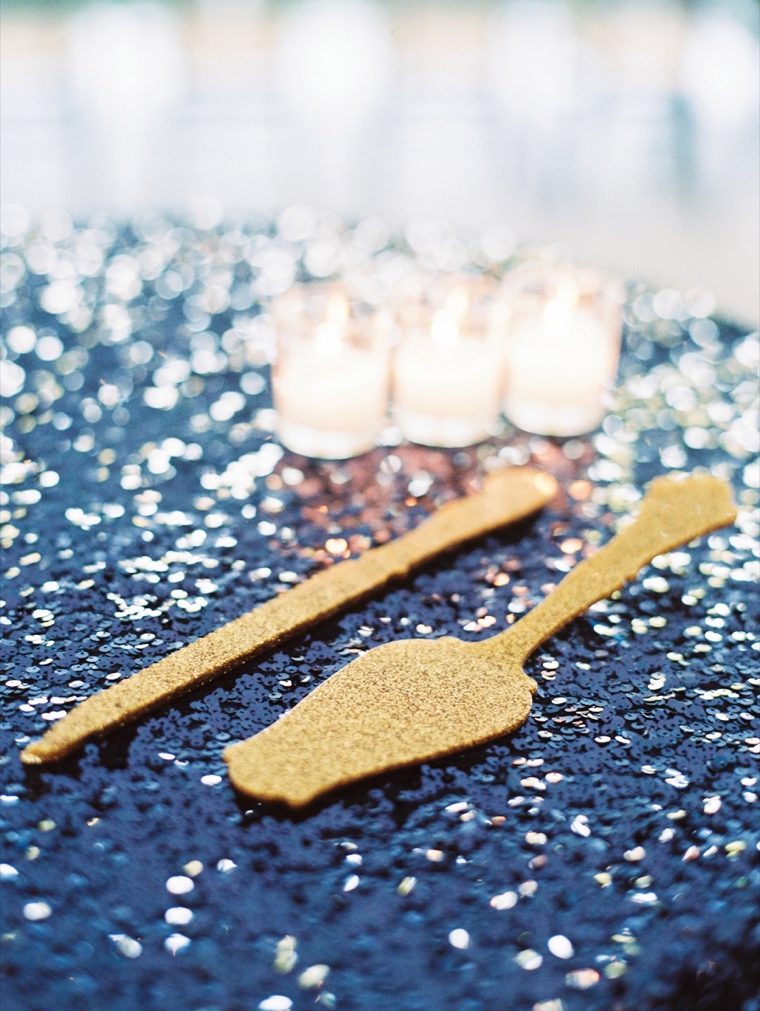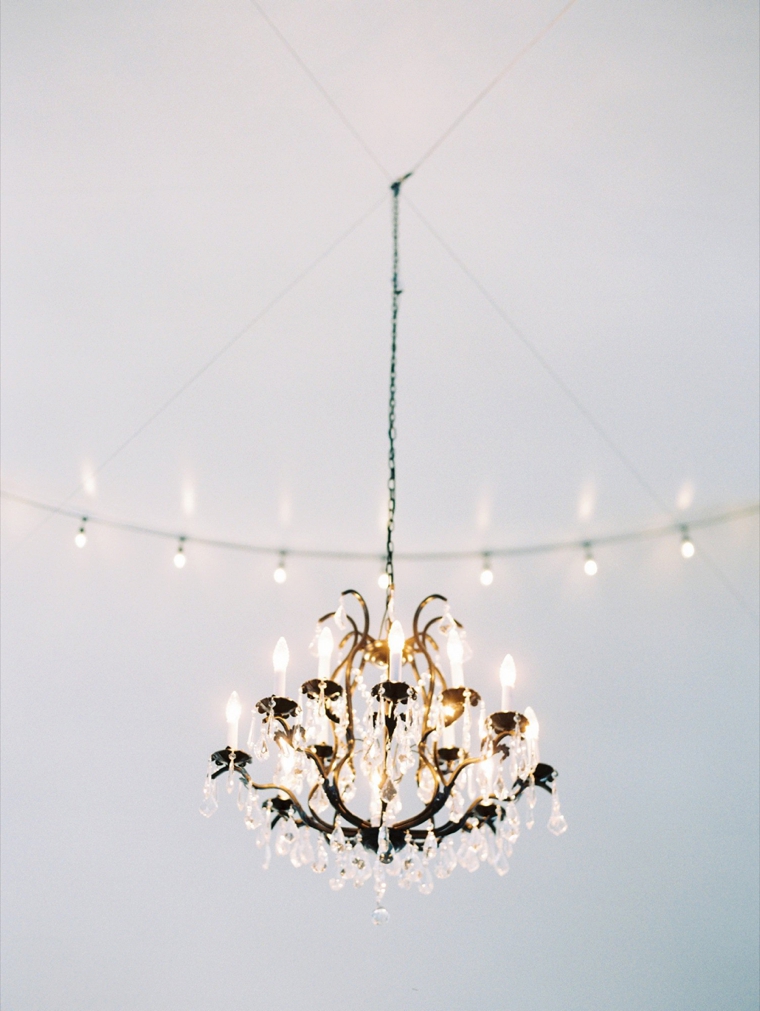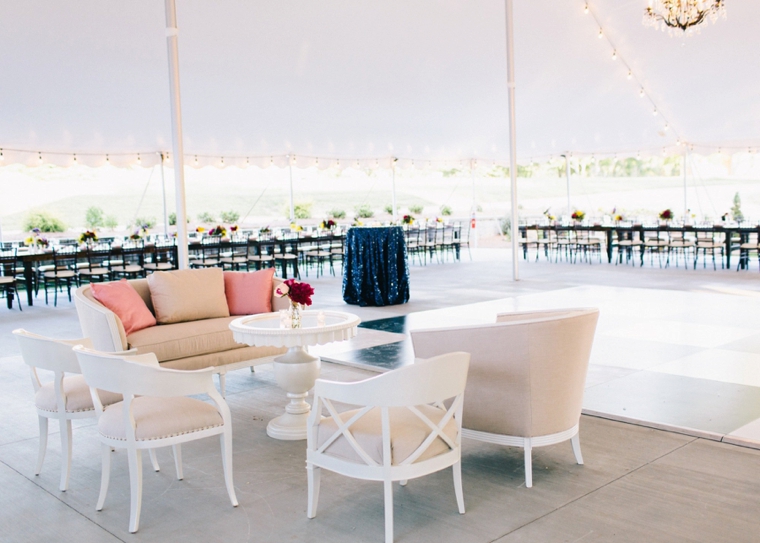 What was your favorite thing about your wedding?
Honestly it wasn't just one thing It was the entire day. We were married by my two cousins and it was a mix of nonsense, Jewish traditions and some Scottish ones as well. There was laughter, drinking, friends and family. Then getting to see inside the tent while everyone was in the barn for cocktail hour was amazing! I finally saw all my pinterest ideas and website searches come together, and so did my husband who said "it finally make sense". Matthew and I just took the moment to take it all in. Then we danced- shhh don't tell anyone that was our first official dance as a married couple. From there the night just got better- a friend sang our first dance song, and we drank, ate, danced and partied with the most important people in our lives.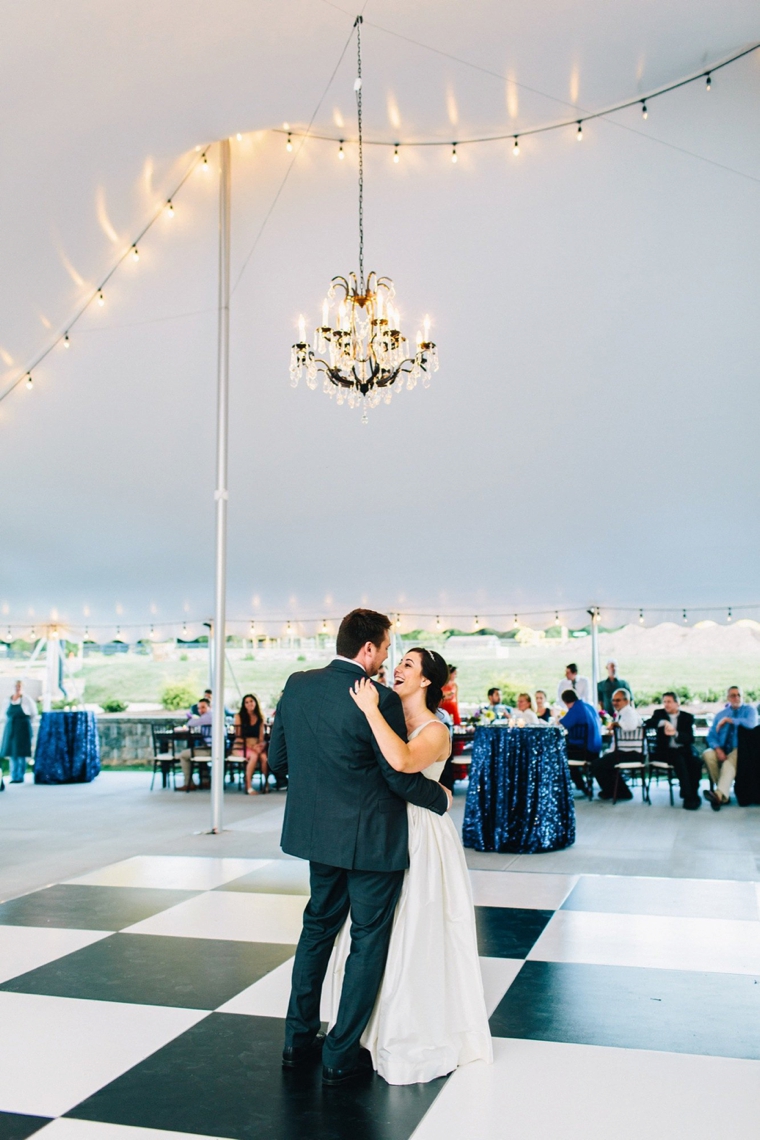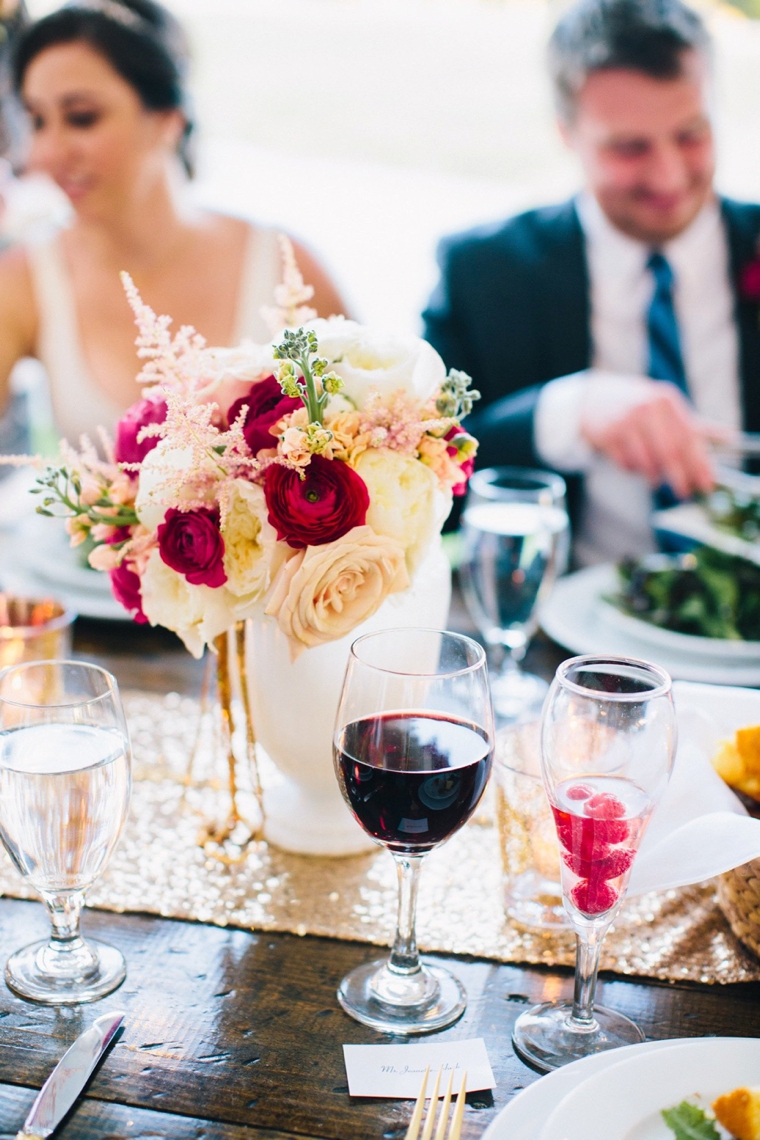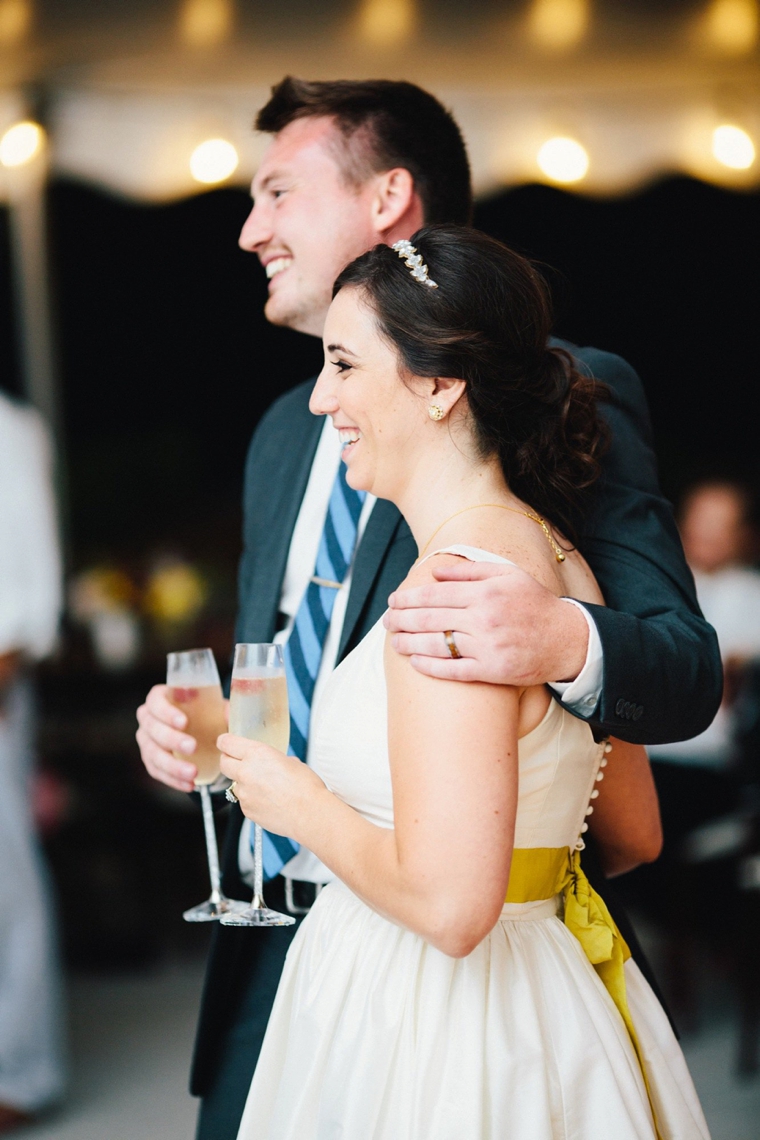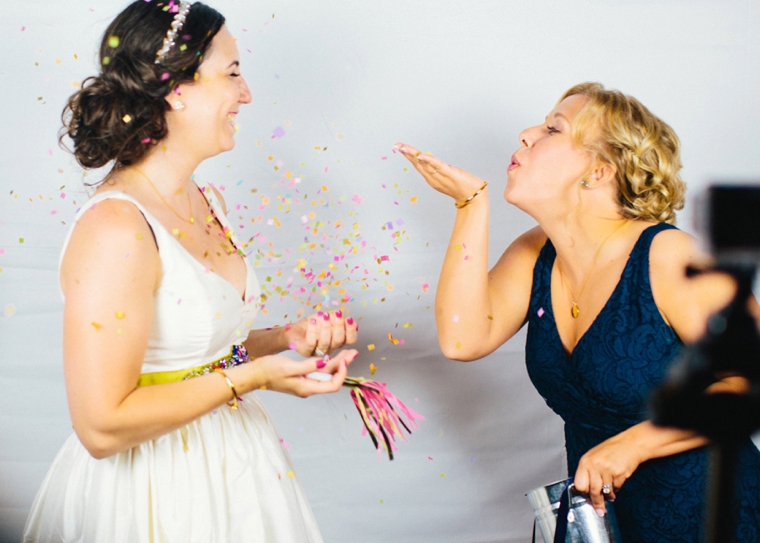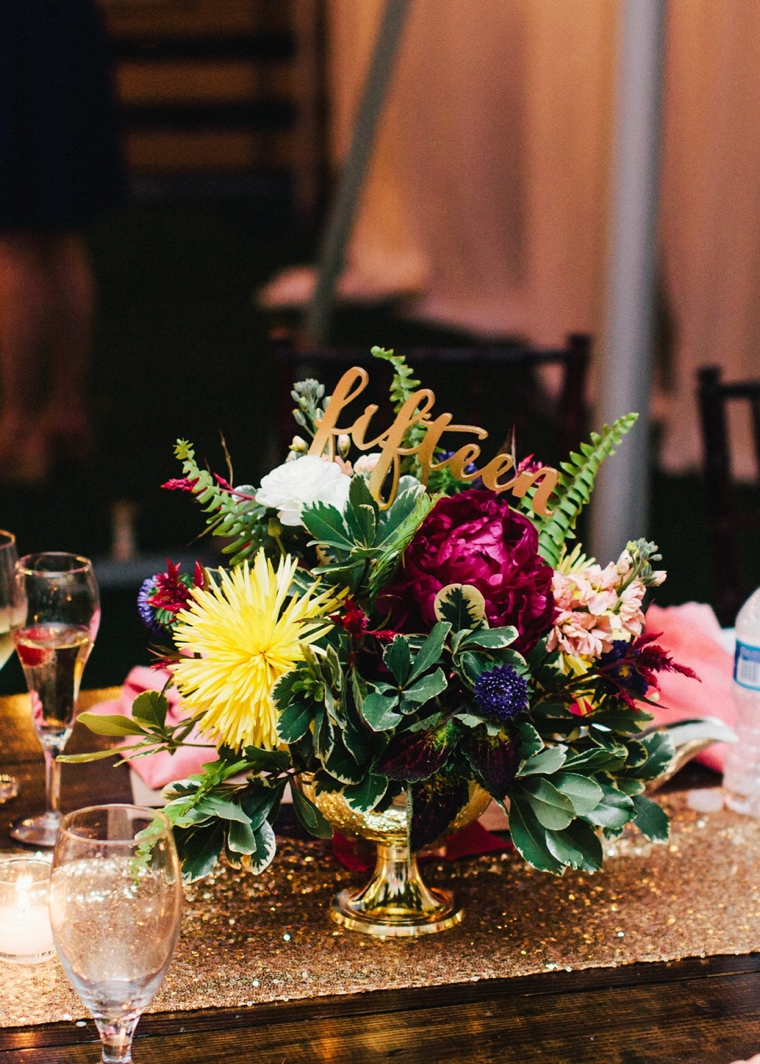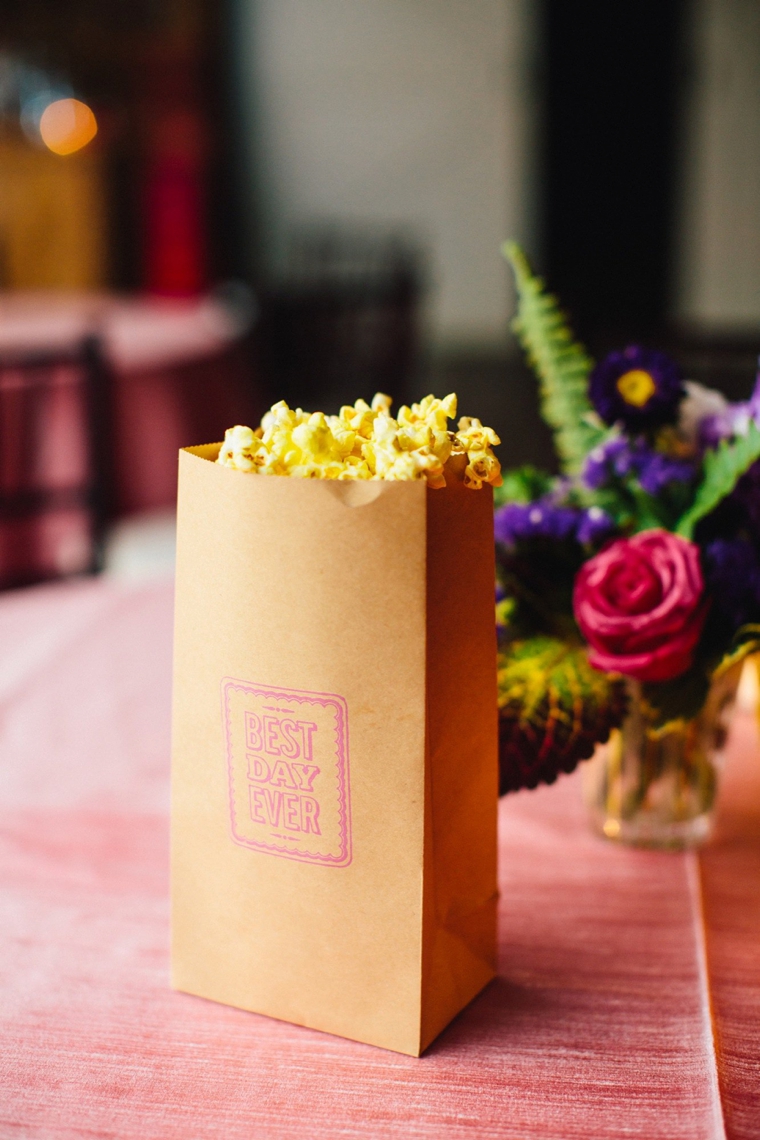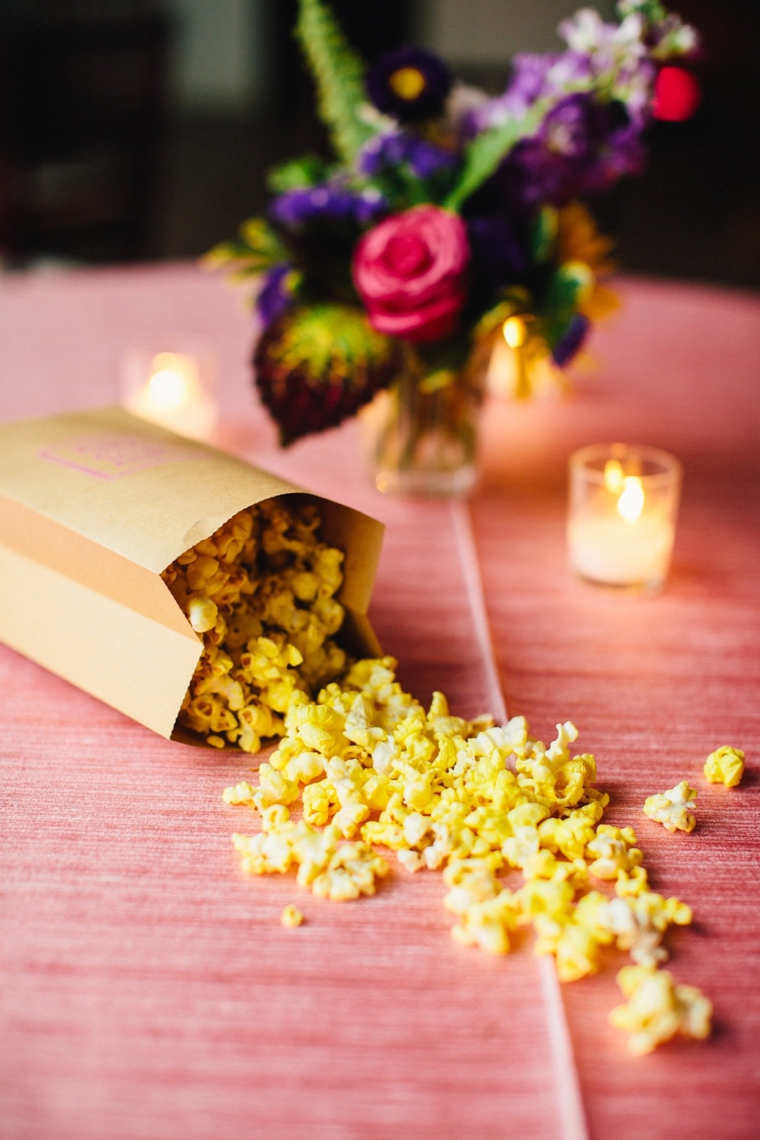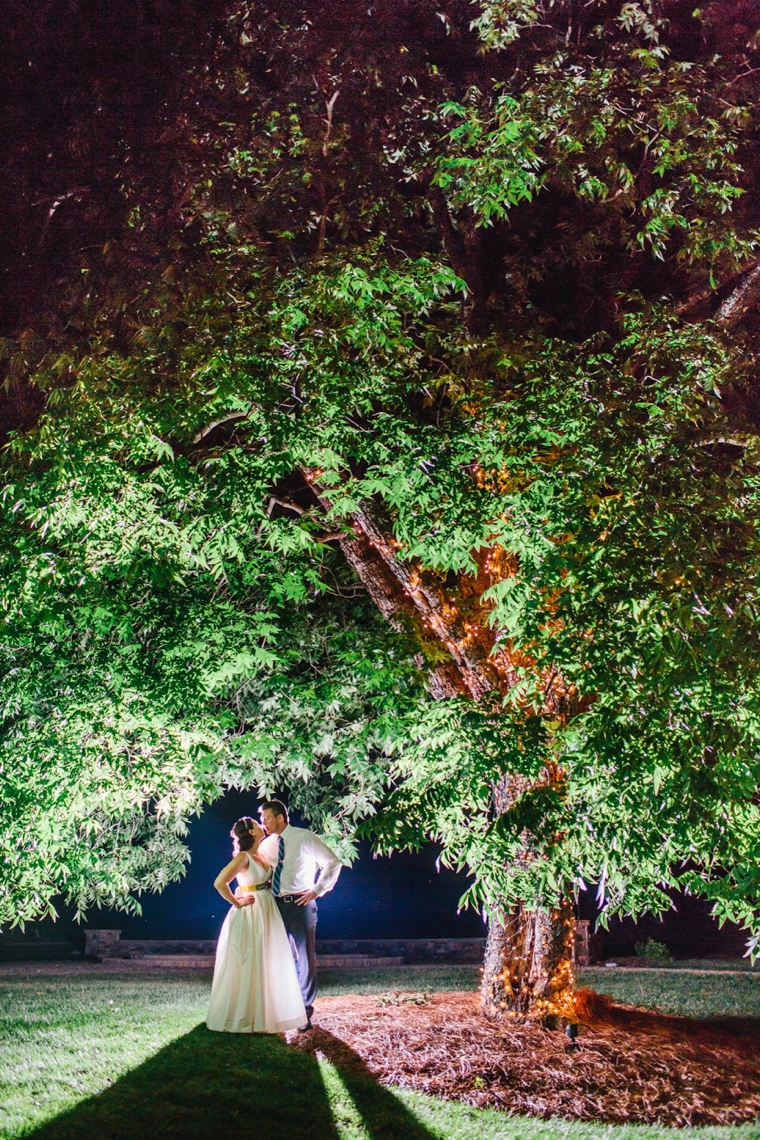 And as if all this wasn't already fun enough, check out Jessica and Matt's Slo-Mo booth from Iron Kite Films (these are SO fun y'all!):
Slo-Mo Video Booth – Jessica and Matt from Iron Kite Films on Vimeo.
What is your best piece of advice for other brides?
Don't be afraid to ask for help. There is nothing worse then feeling lost or overwhelmed. Even if your help is not from a planner- you never know who can help you and how they can help. From budget questions to how many tinsel covered mixing straws do you think I will need (serious question!). Having help only makes the planning run smoother.

Also, stay true to what you want and who you are! Don't let others' ideas influence you because they did it or it is what was expected. This should be your Best Day Ever and if that means you have a bar at the reception, hayrides to cocktail hour, and an ice cream truck show up for dessert then so be it!!
Oh my goodness, Jessica's advice (and all of her planning insight) makes my heart skip a beat because it's so true. I hope some of you will take her word for it and listen to her advice! :)
I just LOVE how Jessica was inspired by a belt for her whole wedding design! That is totally something that I would do too- I've been known to design a photo shoot or two based on a single element, and I think it's a GREAT way to design an event!
I'd love to know if you have something in particular that is inspiring your own wedding design! Share in the comments- I want to hear from you! :) 
Vendors who made it all happen…
The following two tabs change content below.
Lauren Grove is the editor and owner of Every Last Detail. A clueless bride-turned-wedding planner, Lauren uses her experiences and knowledge to educate and inspire brides all over the world.