Inspired by a couple that loves food, drinks, and everything else in between, these foodie wedding ideas are filled with fun, inspiration, and you guessed it- great food! The inspiration for this shoot came from my husband and I (self-professed foodies); we always say that if we were to get married (to each other) again, we would want to have our wedding be focused around the food and drinks in pairings, presentation, and of course taste. I mentioned this inspiration to V List members Dairing Events, Brooke Images, and Shea Hopely Flowers, and before I knew it we were teaming up with Chef's Garden to create a wedding look showcasing food and beer pairings that would make any and every foodie's mouth water.
Taking place at the private warehouse of a Jacksonville, Florida brewery, Engine 15, this inspiration includes just about everything you could possibly think of- from a welcome box filled with snacks and beer, all the way to individual cakes for each guest. Fellow foodies, I hope you enjoy… I have a feeling after you see this, we'll all be enjoying a beer (or cheese, or both) tonight!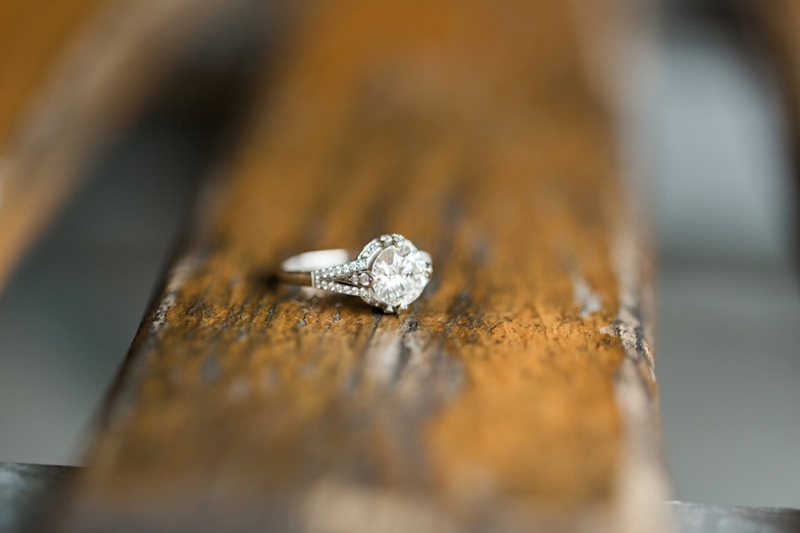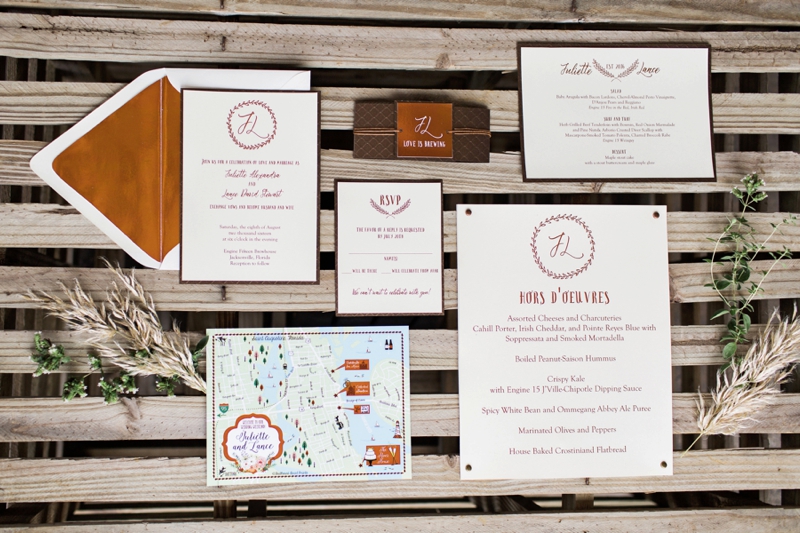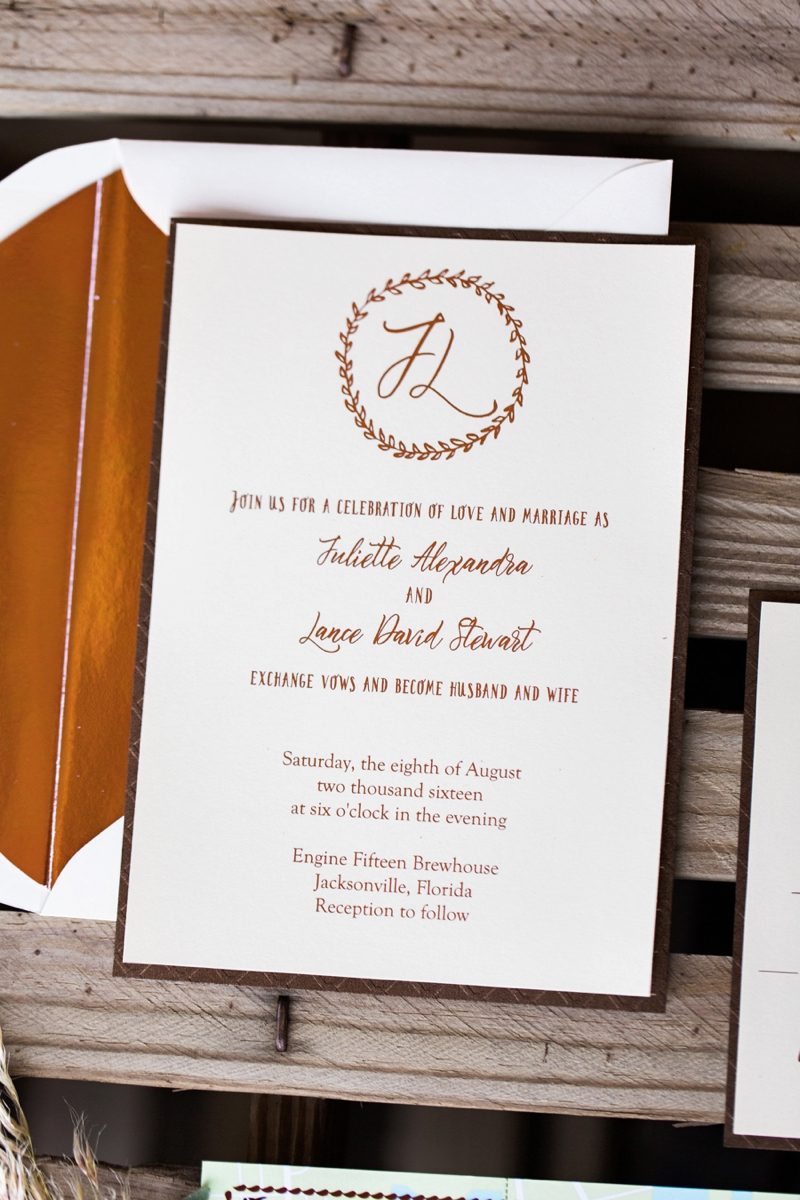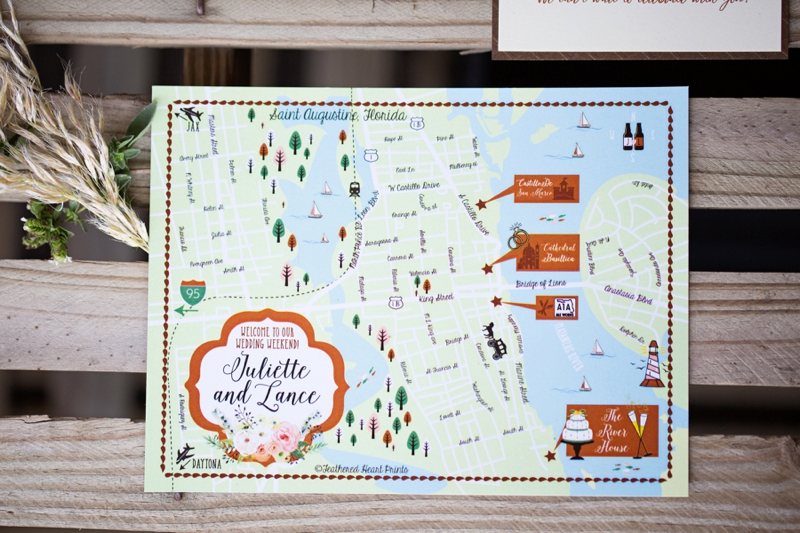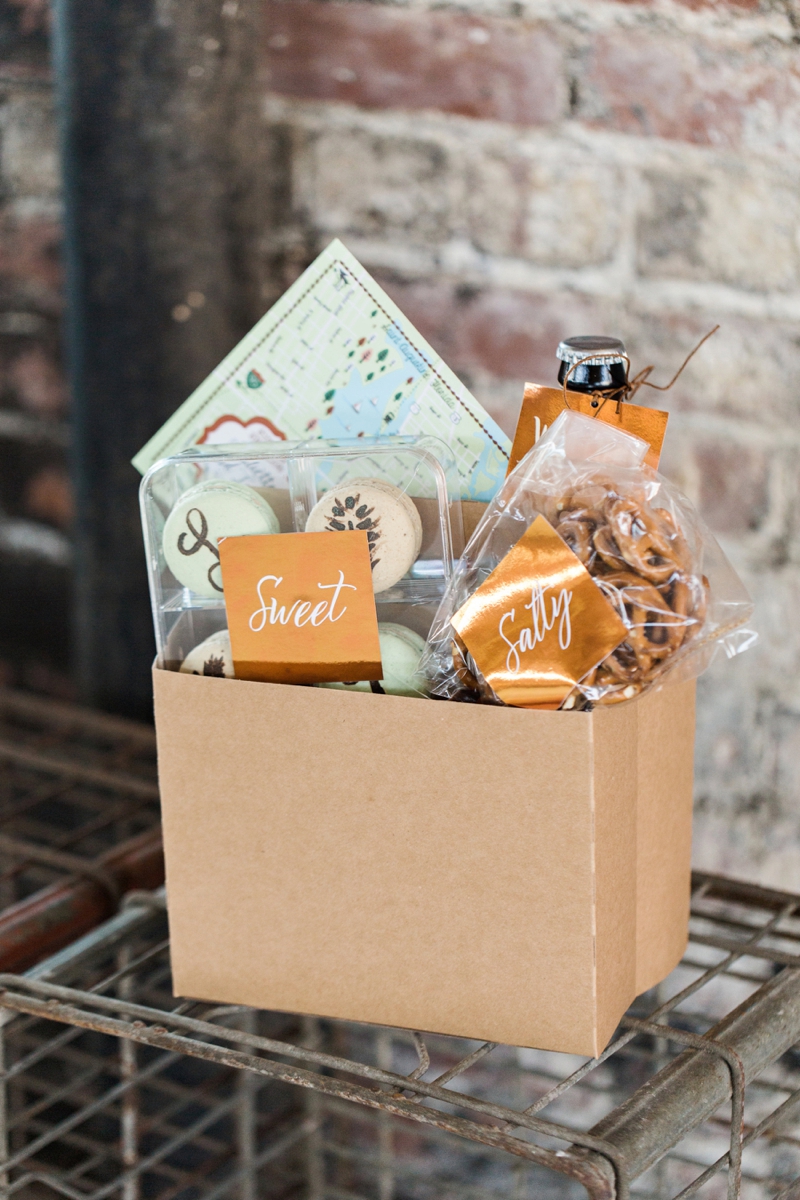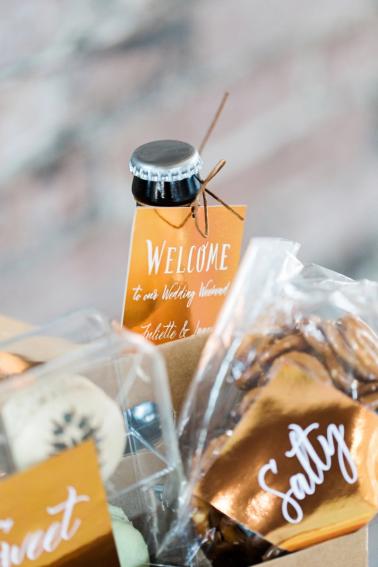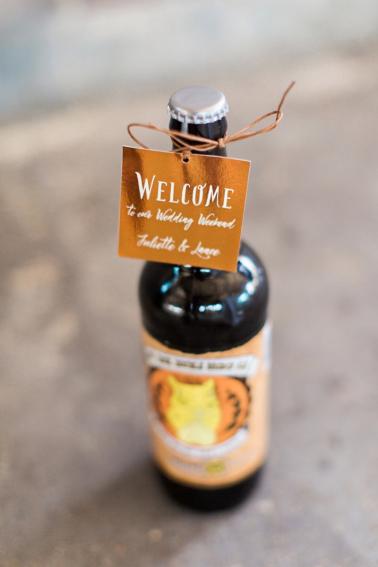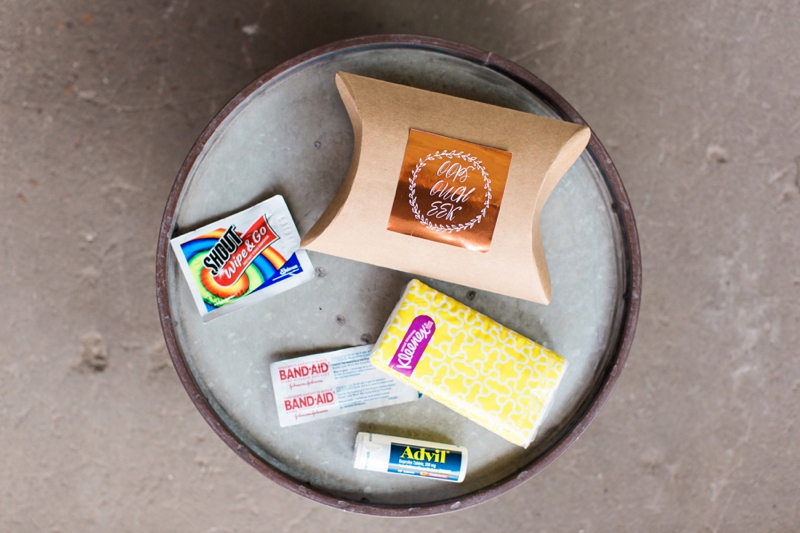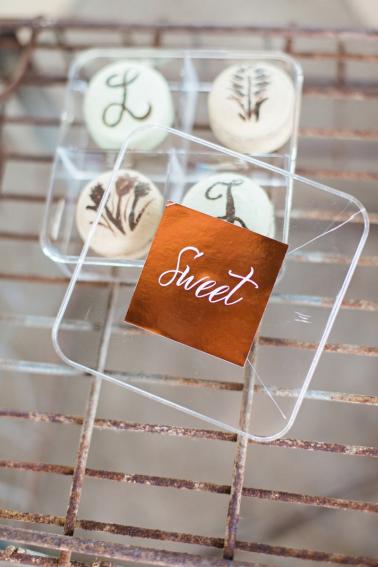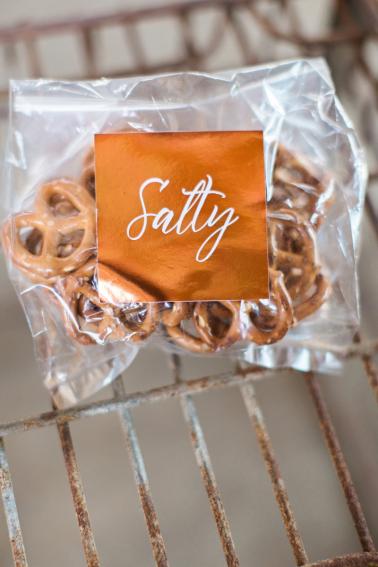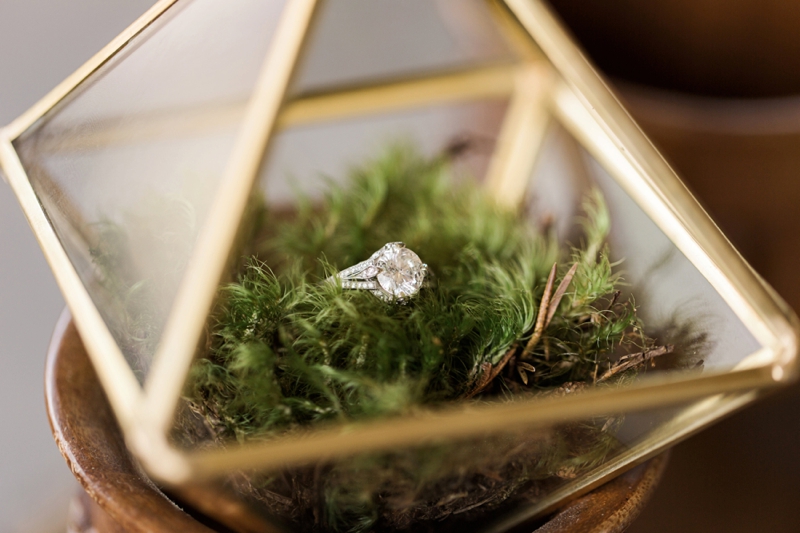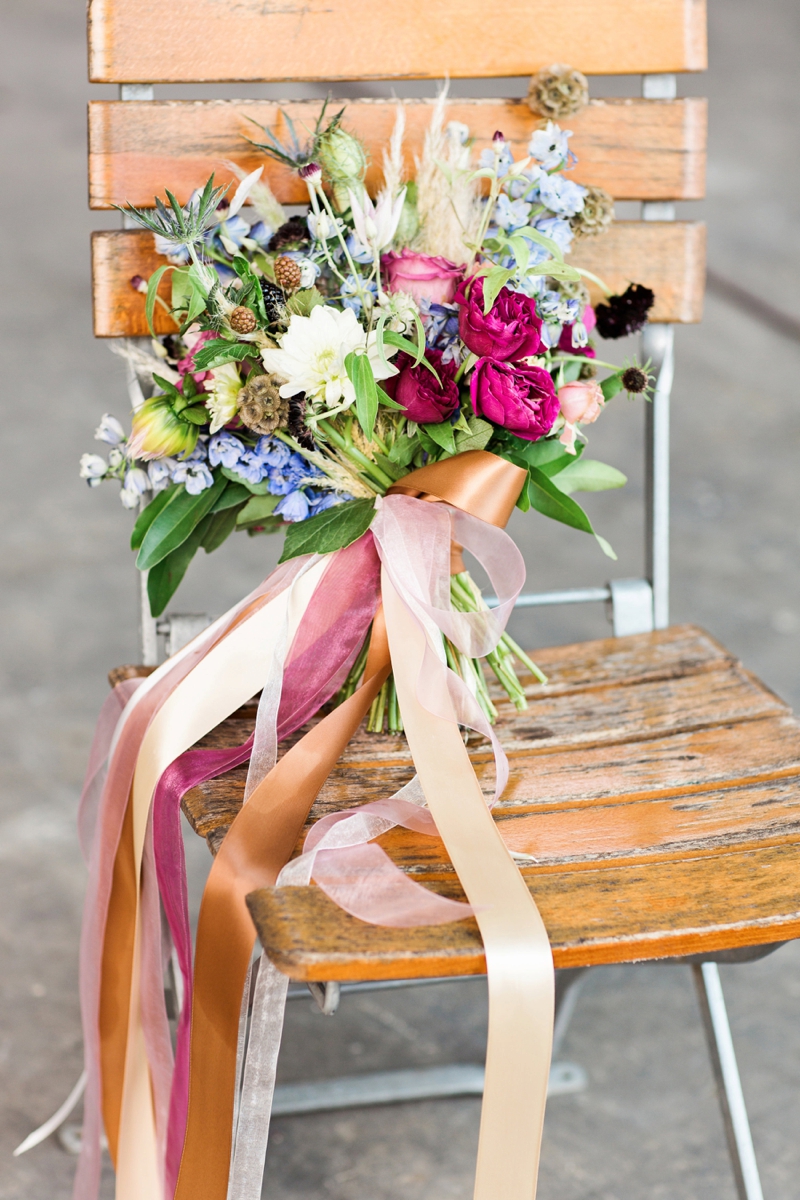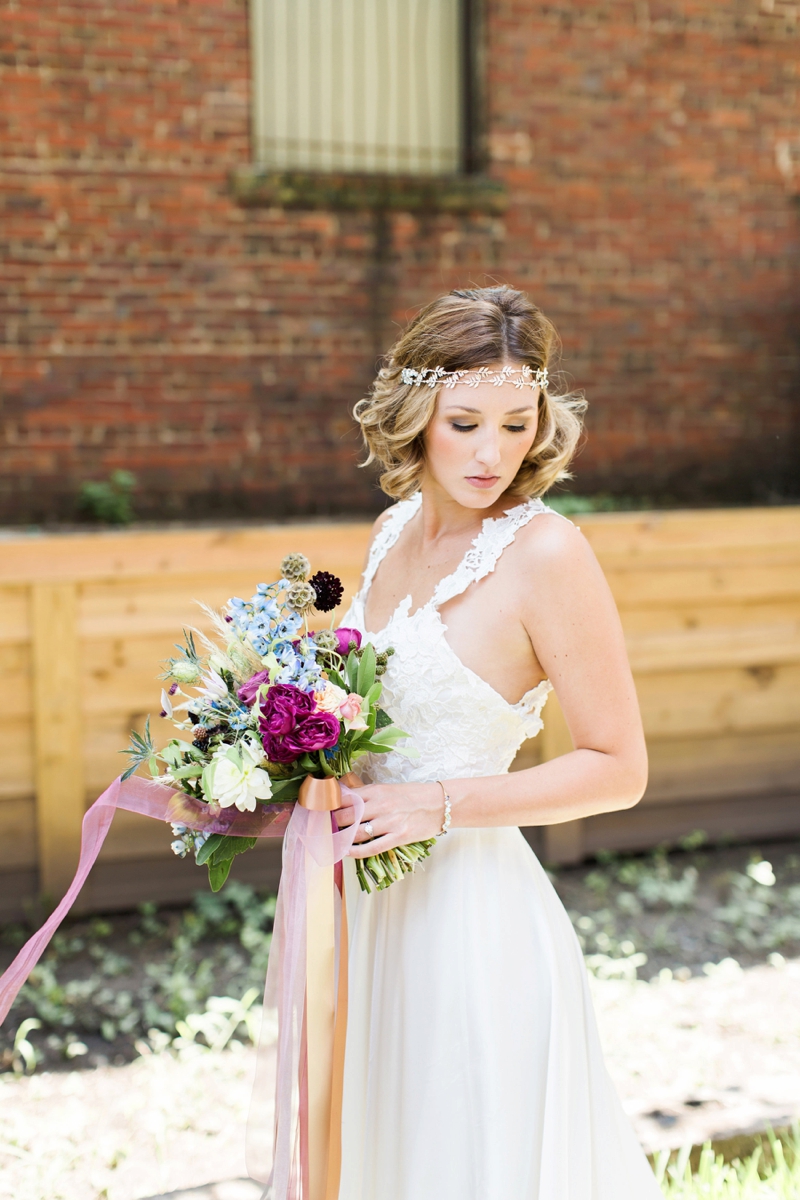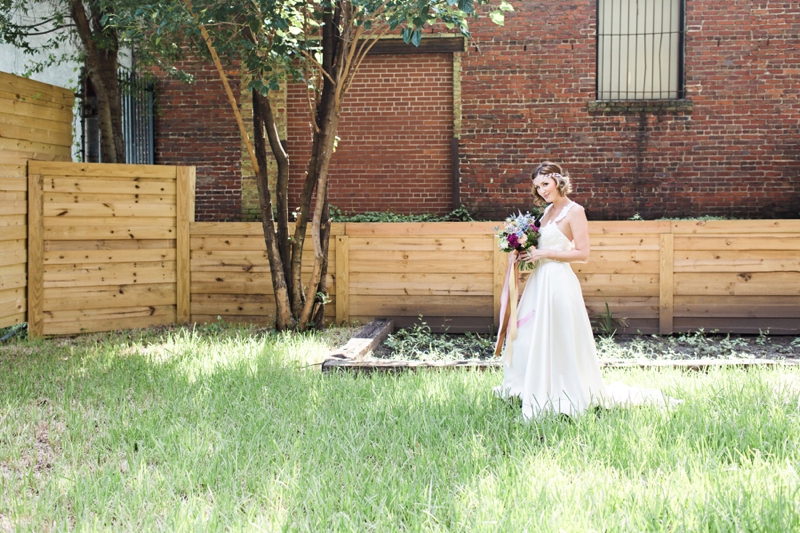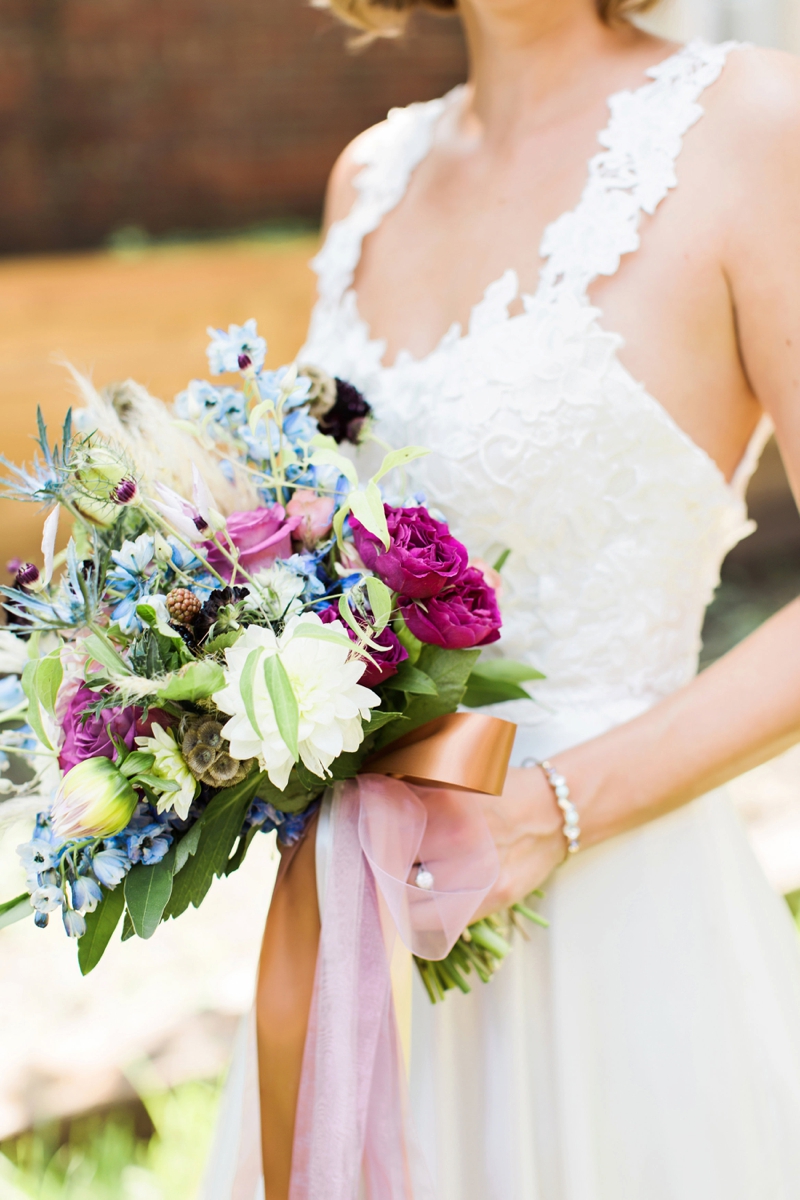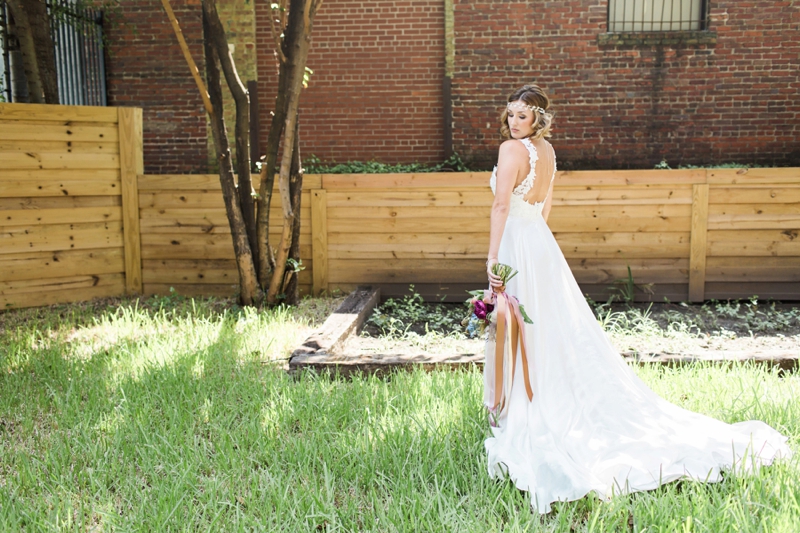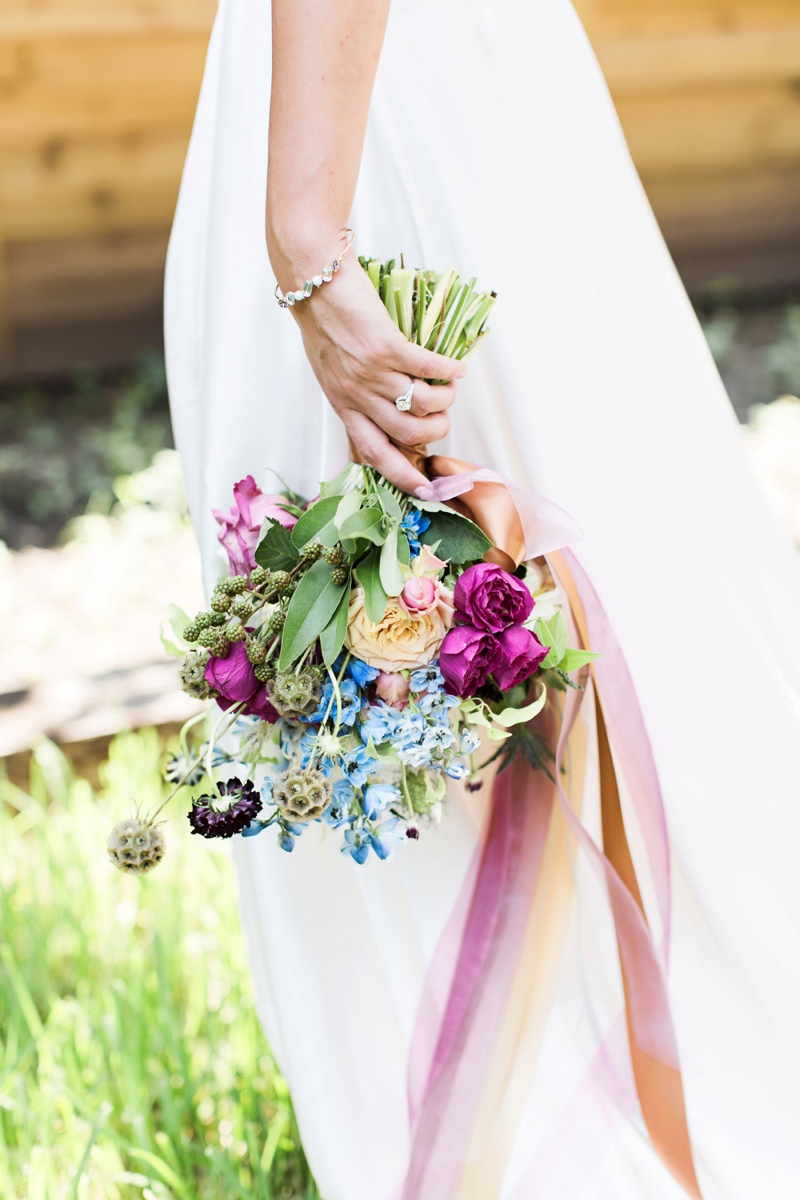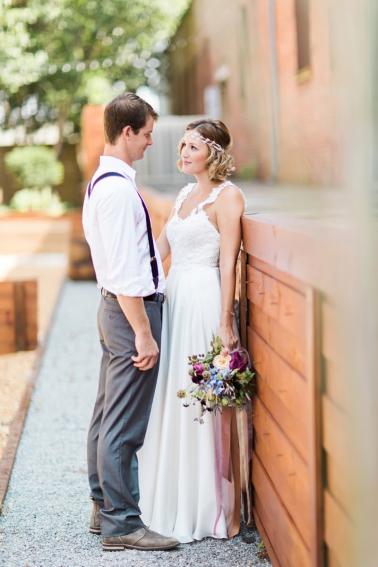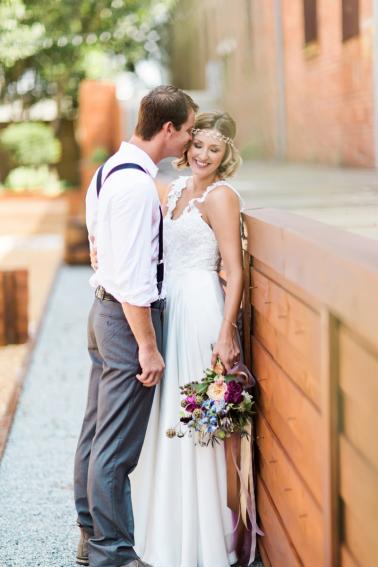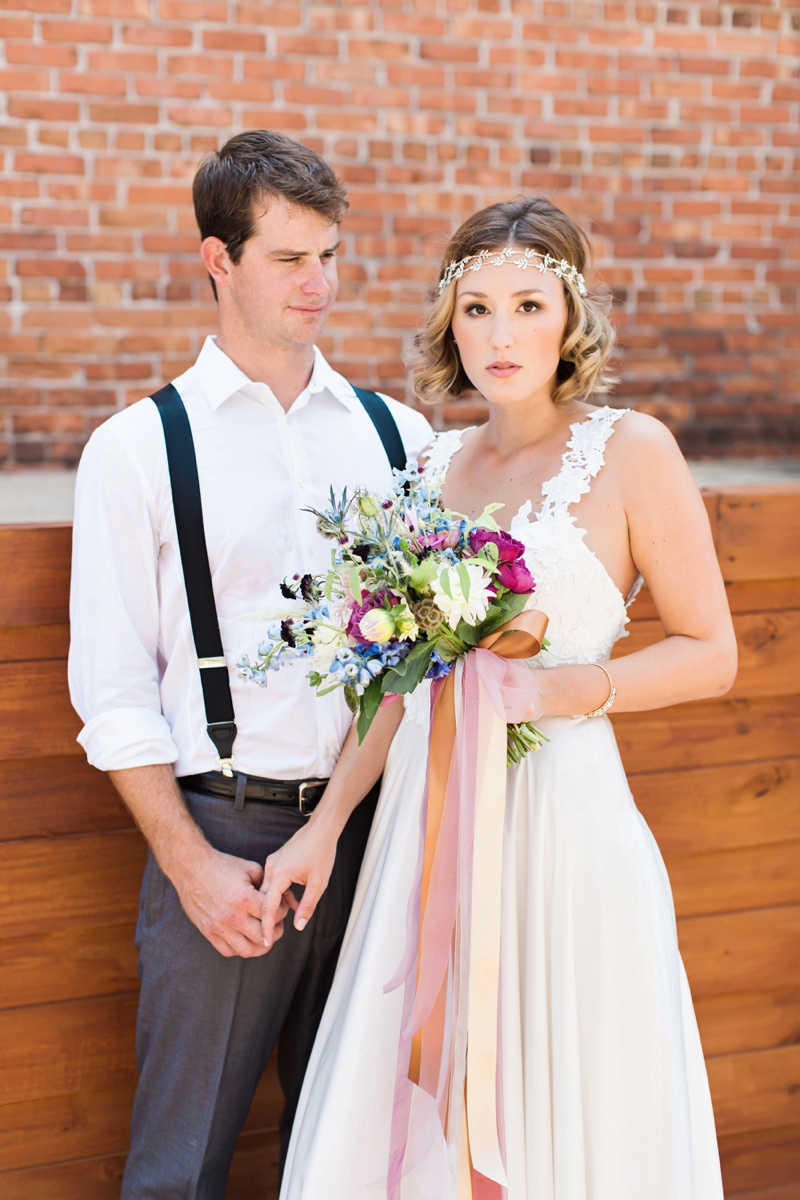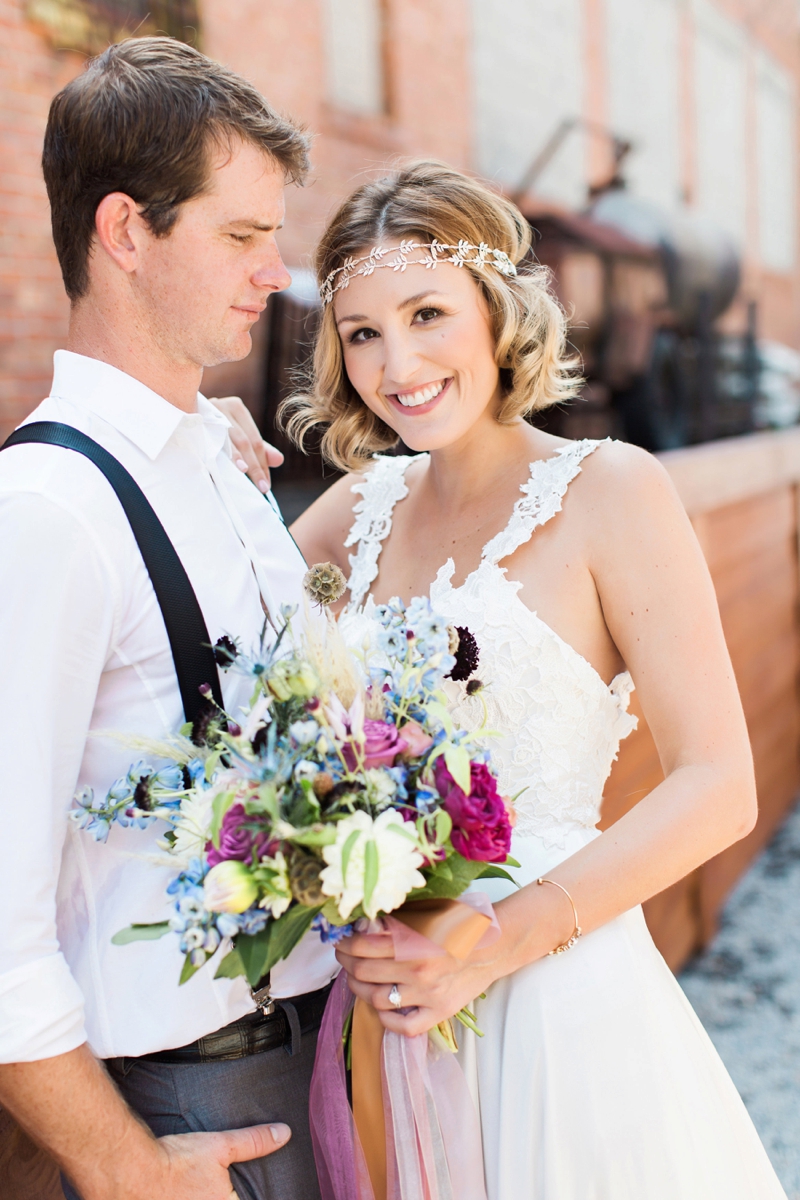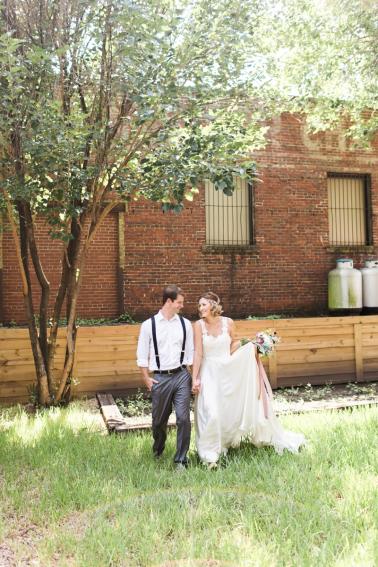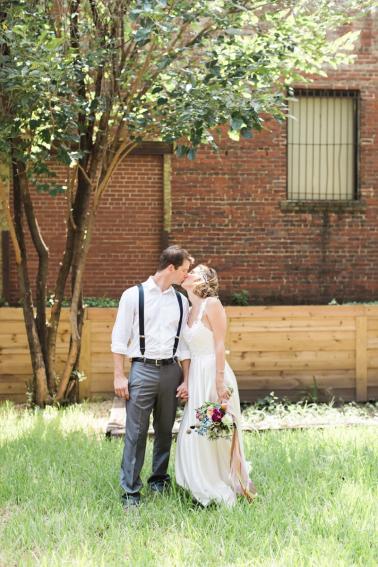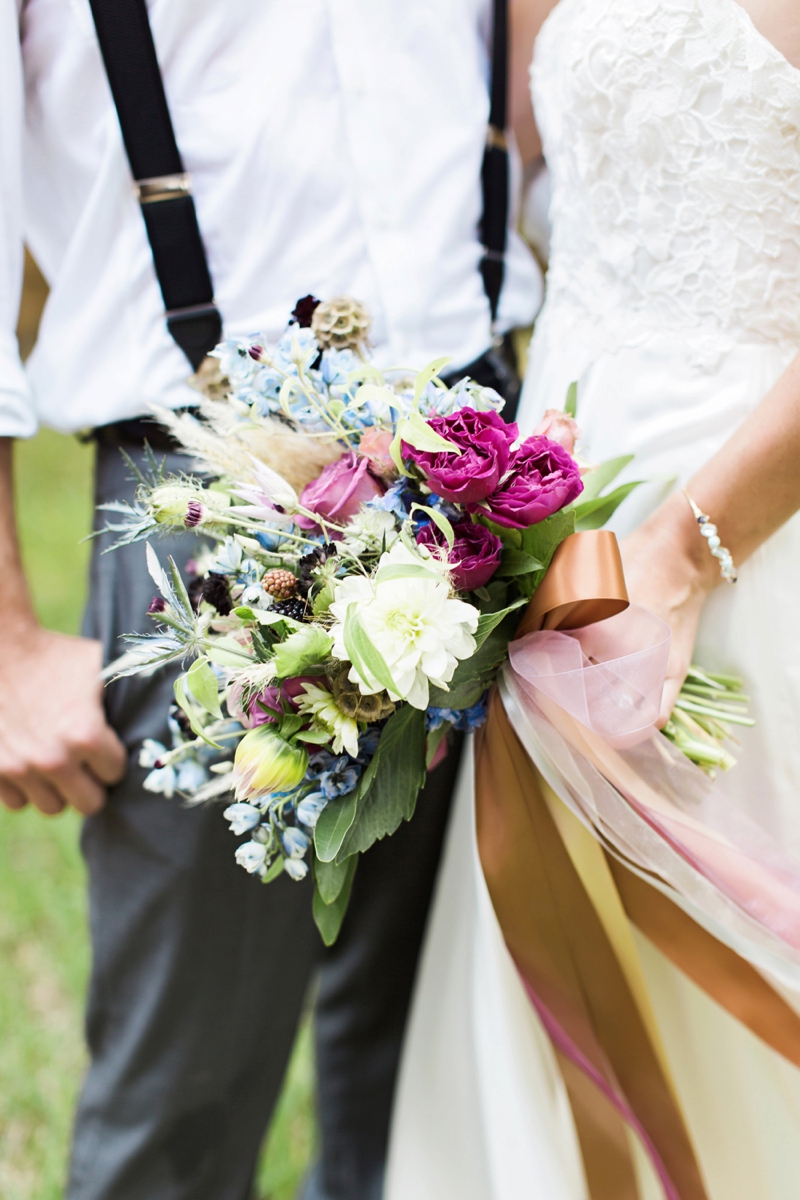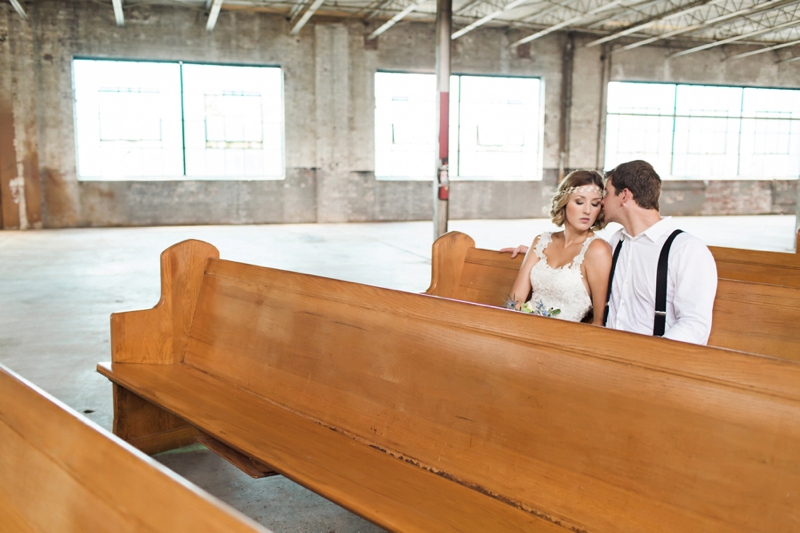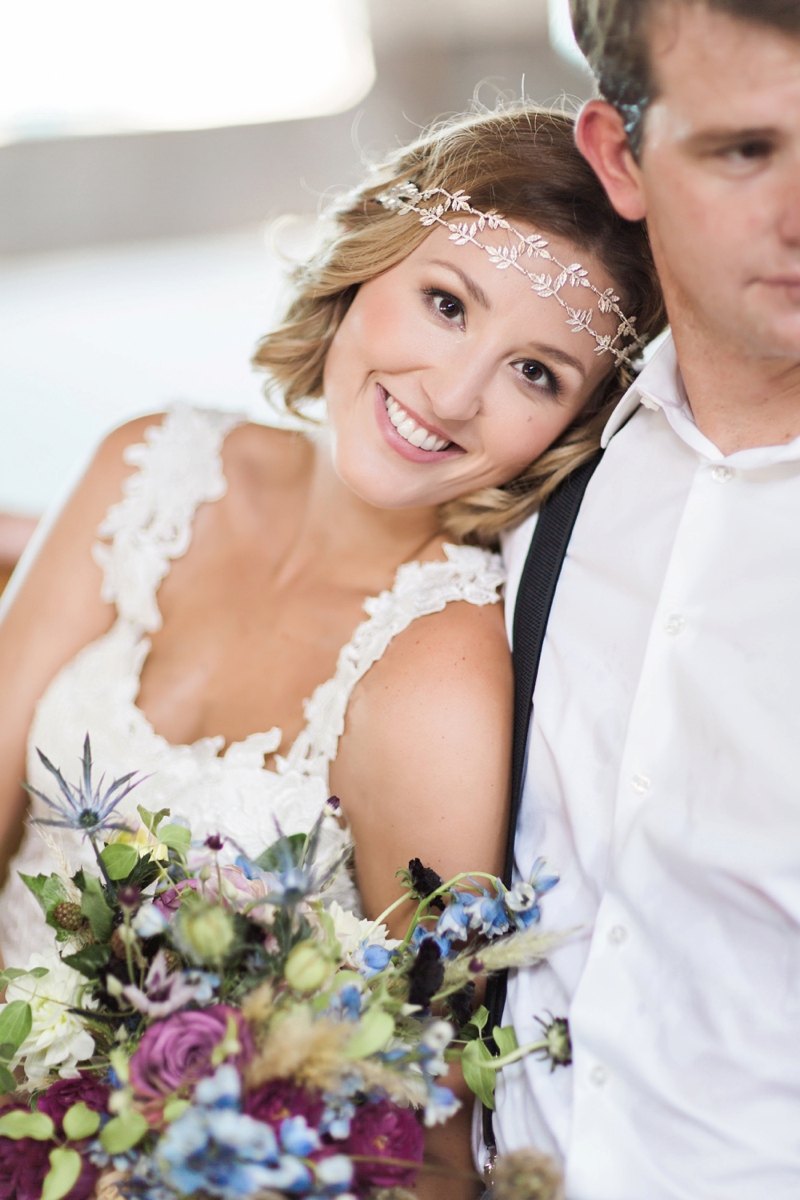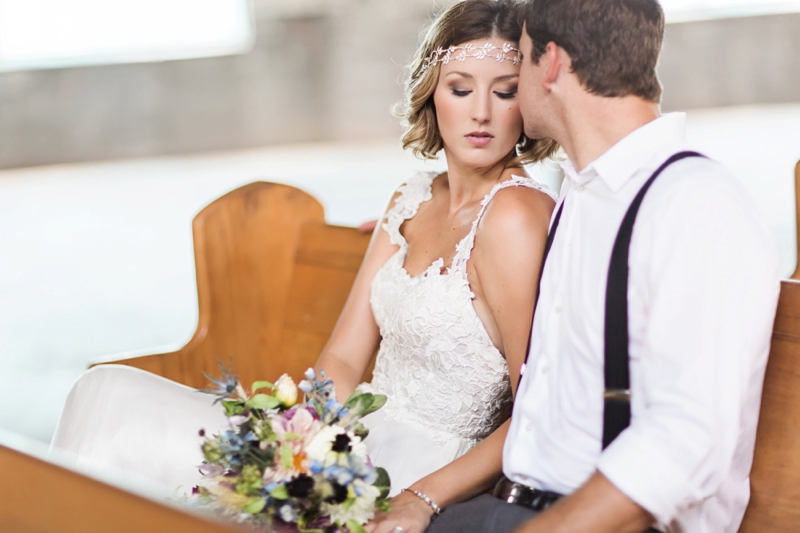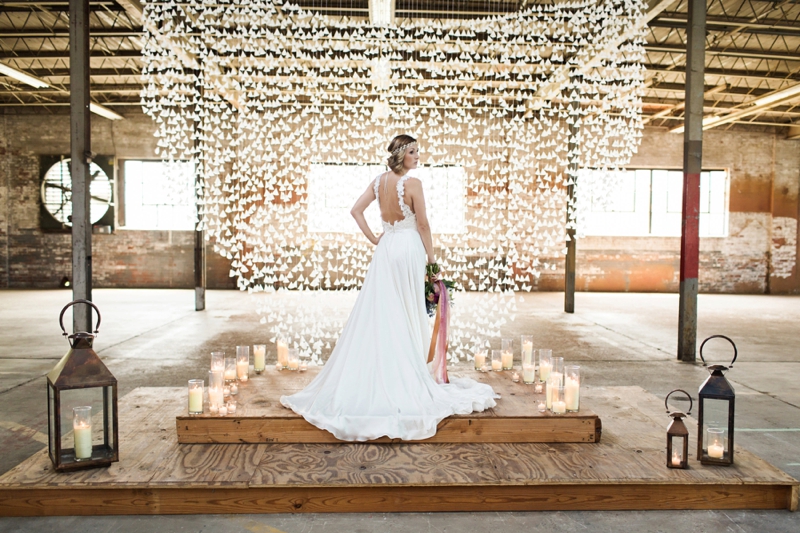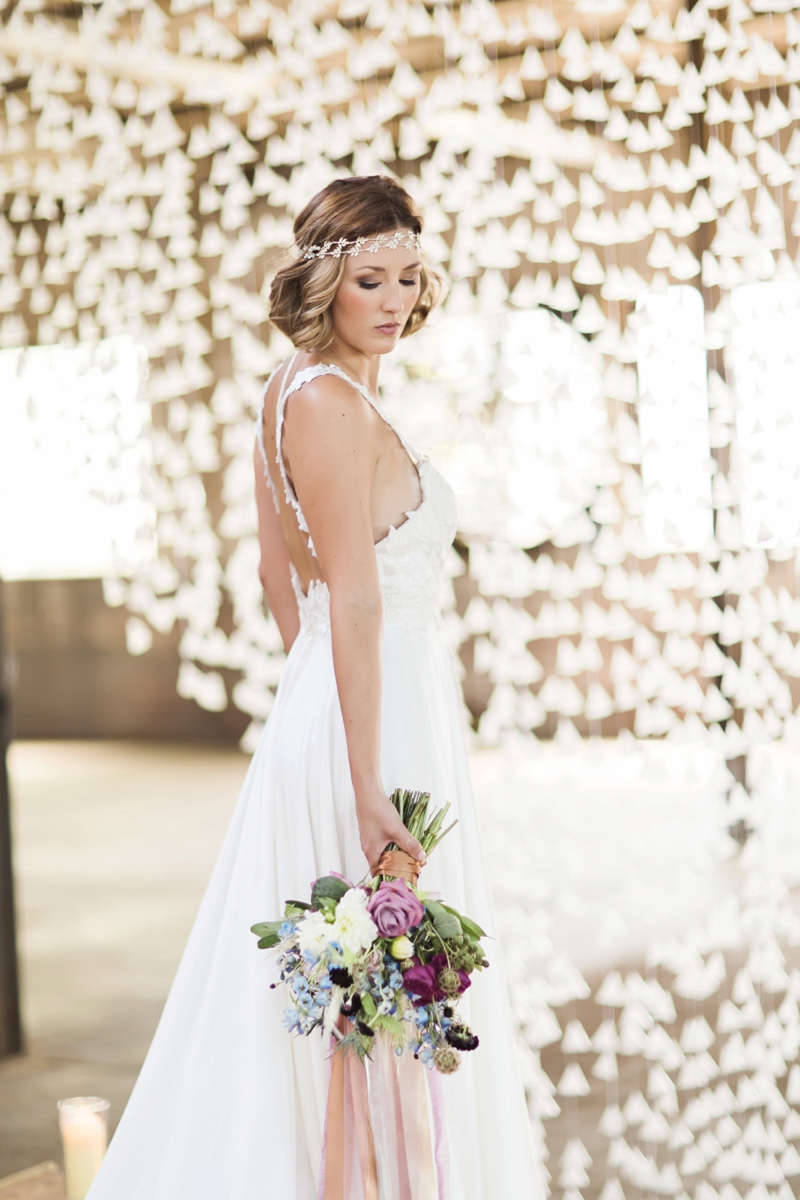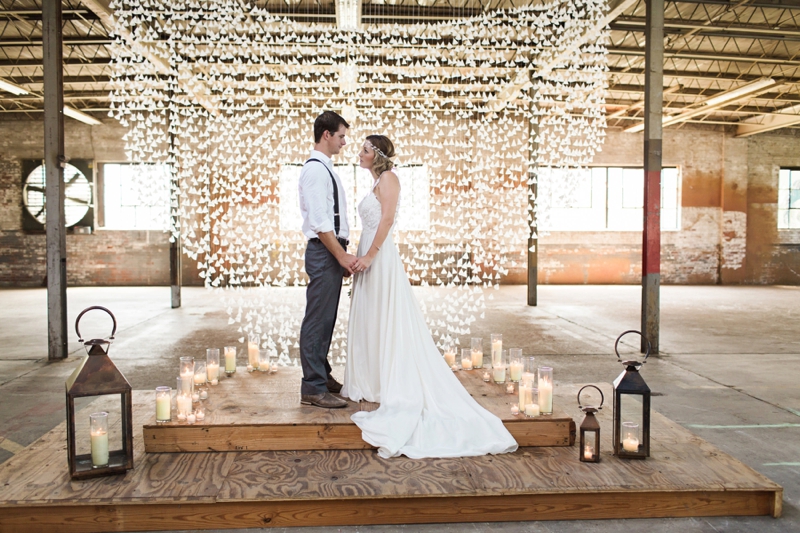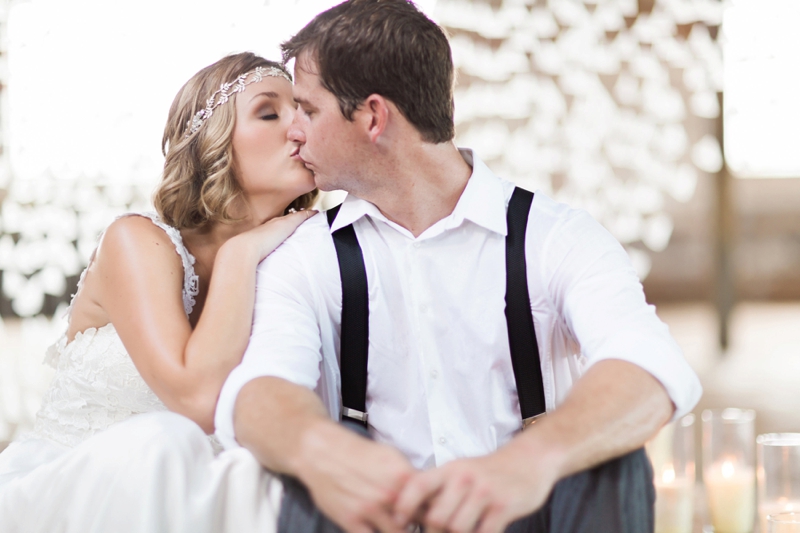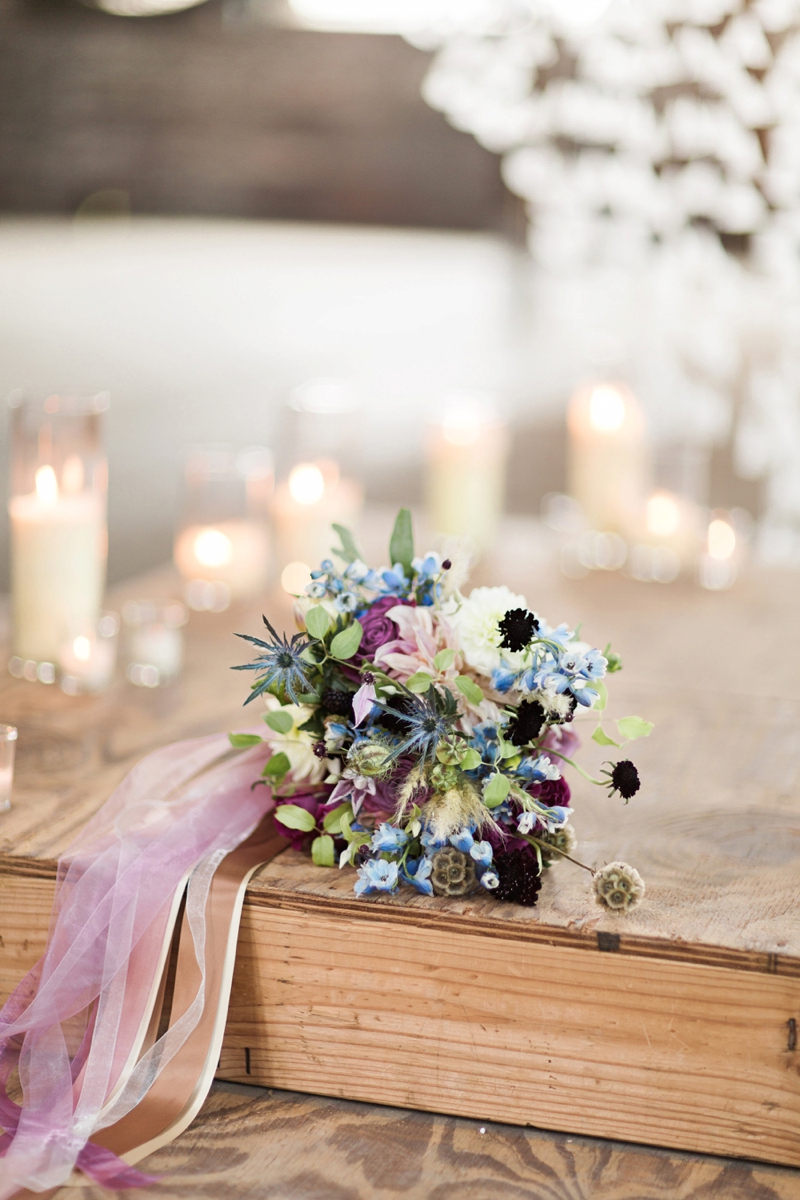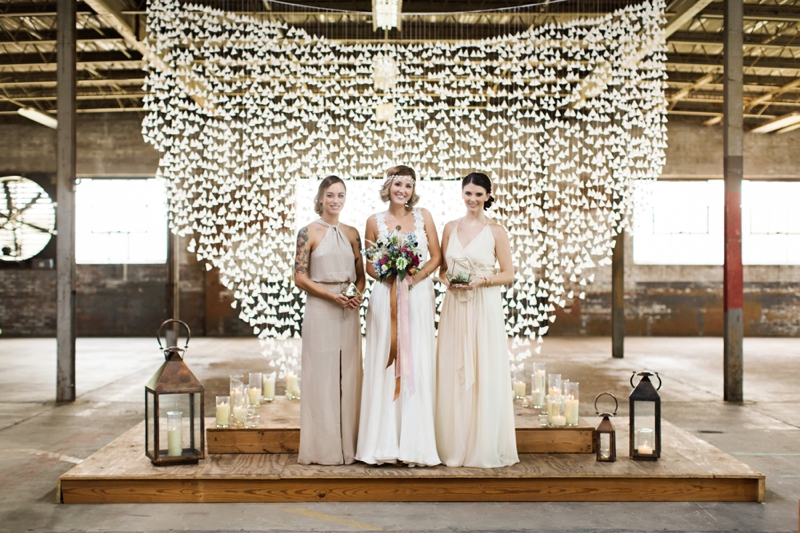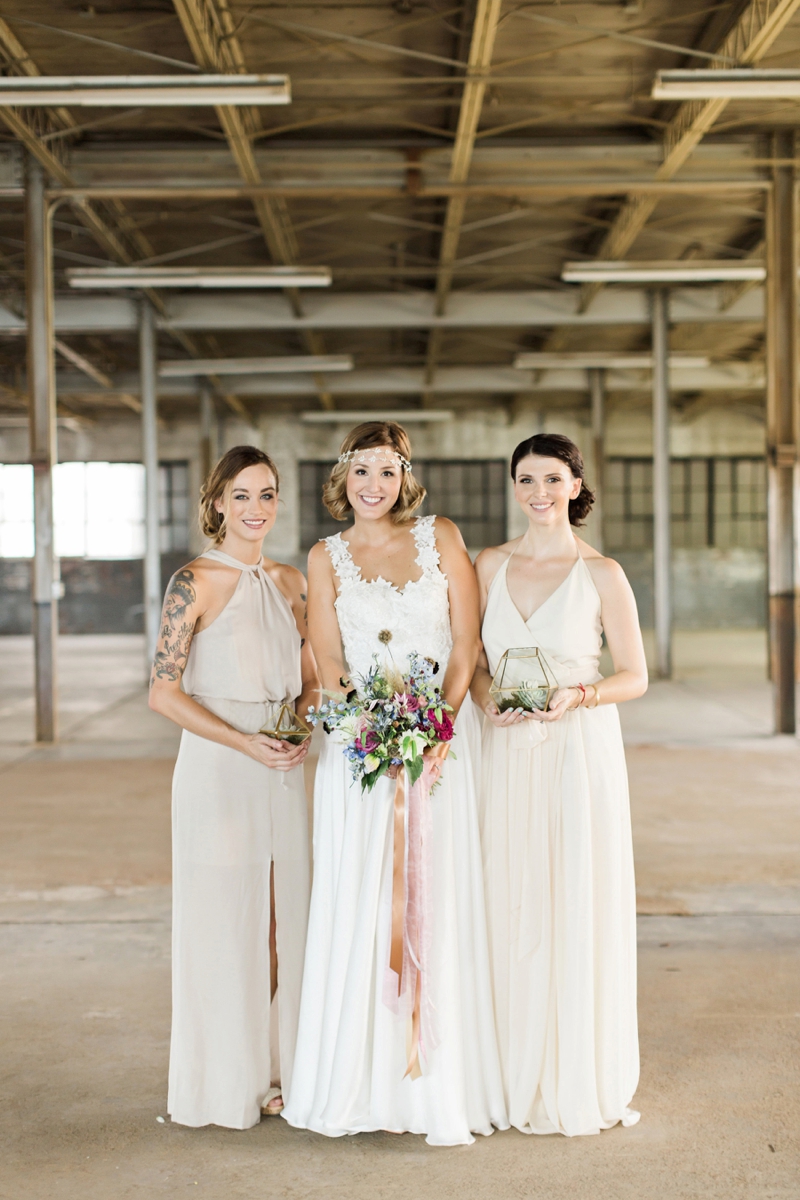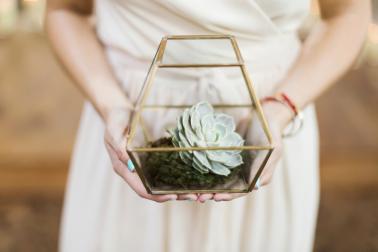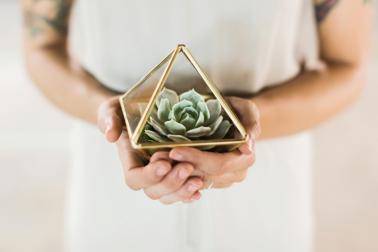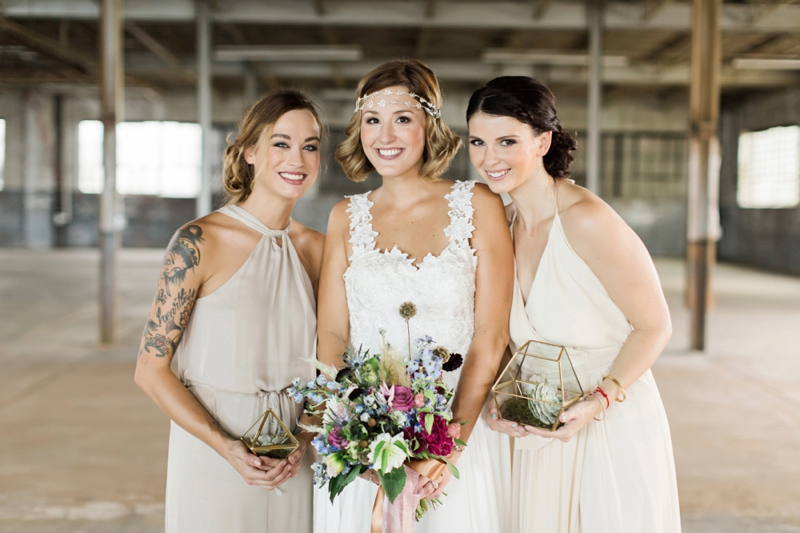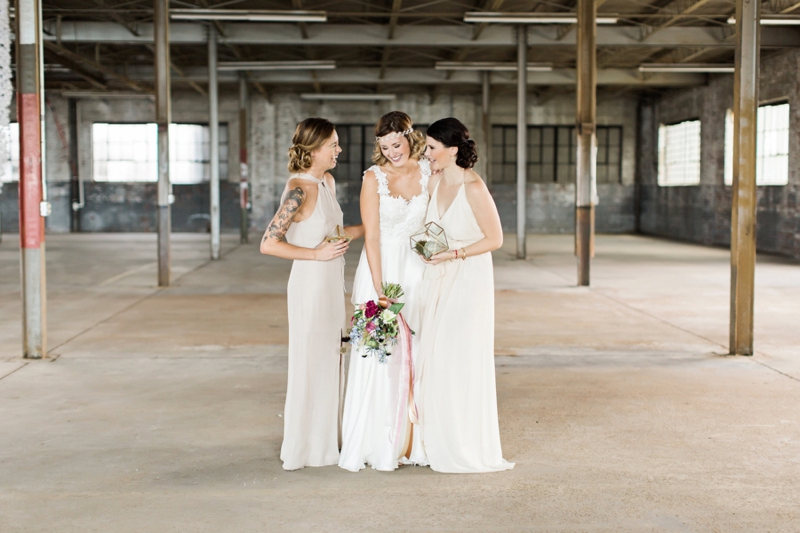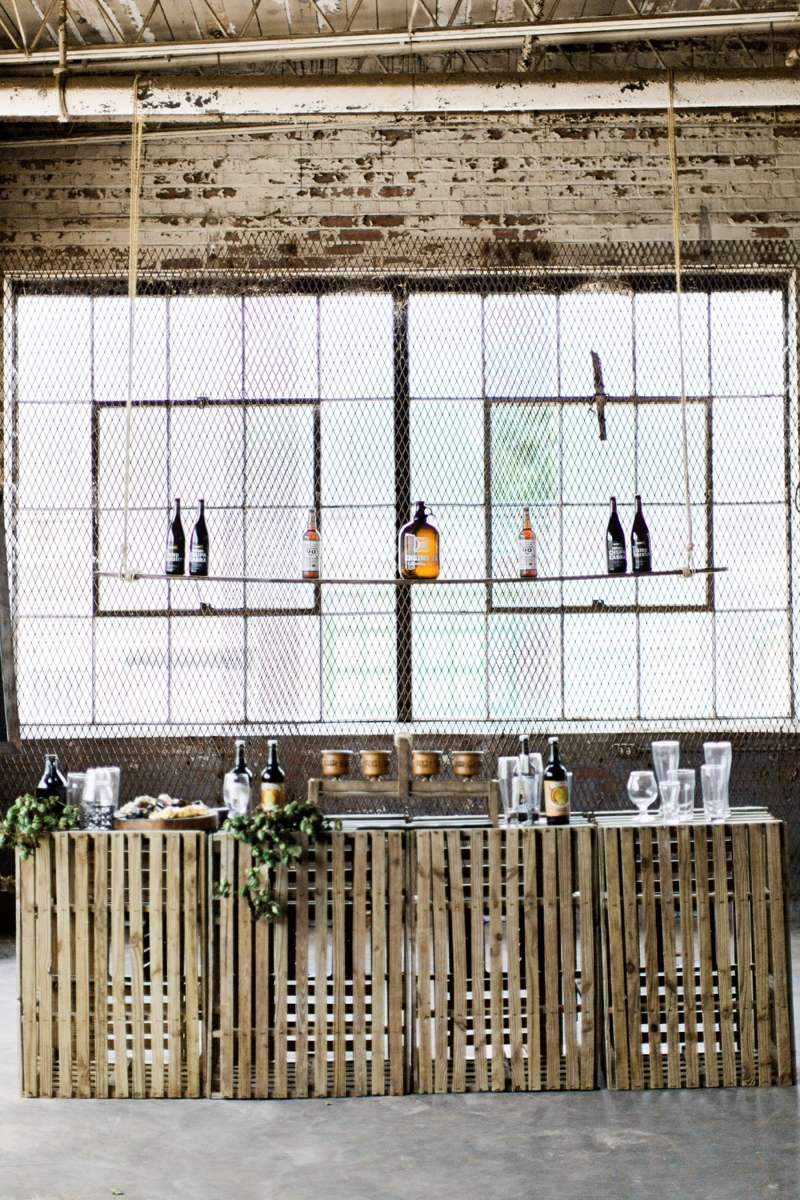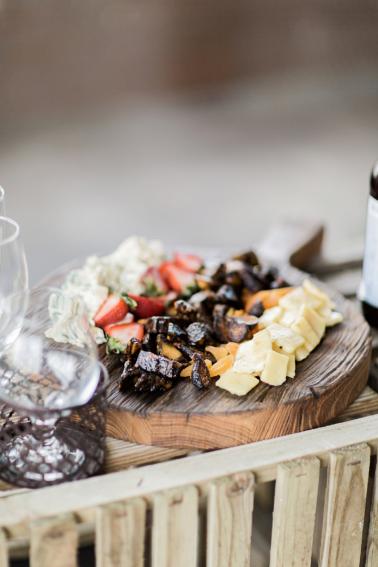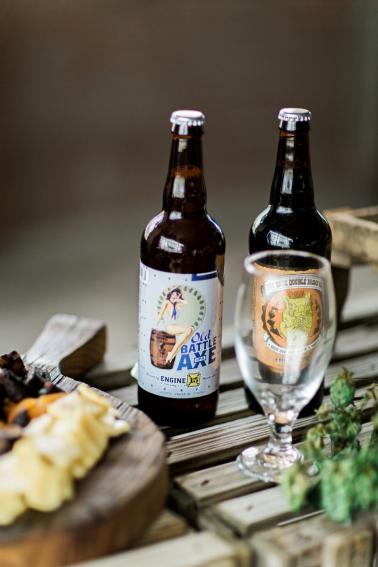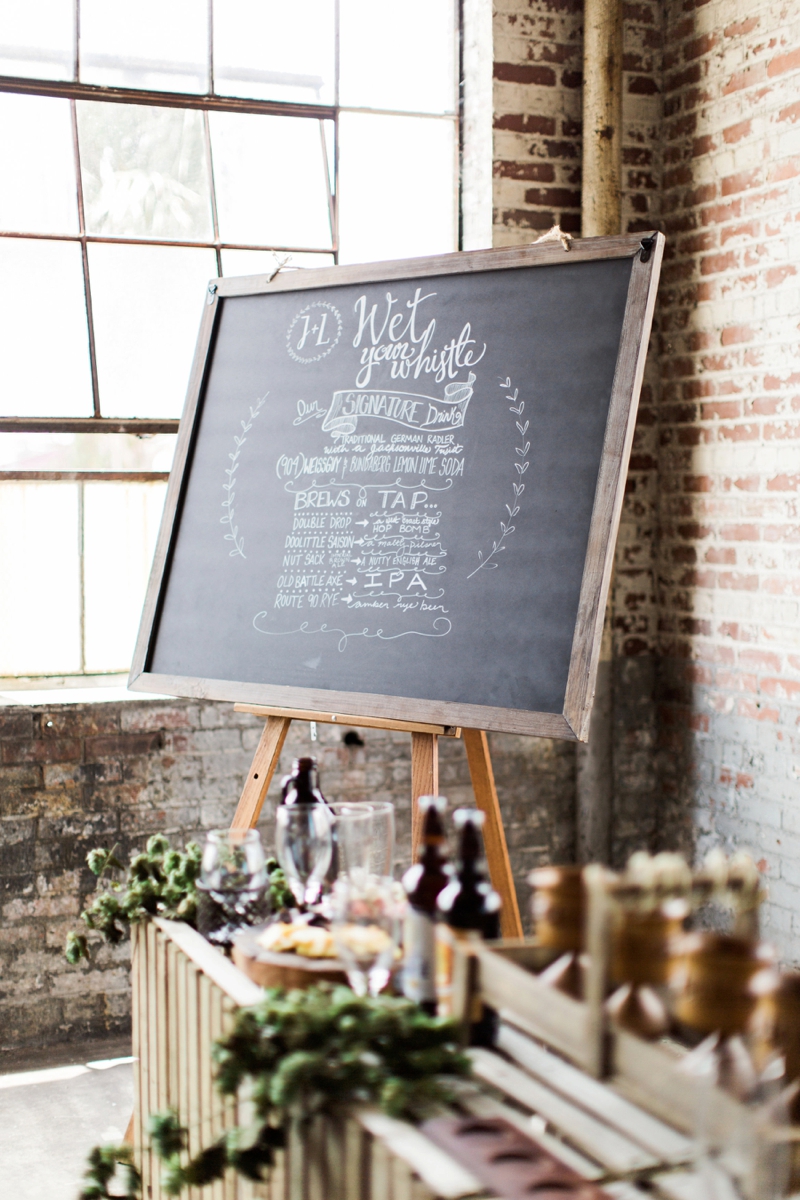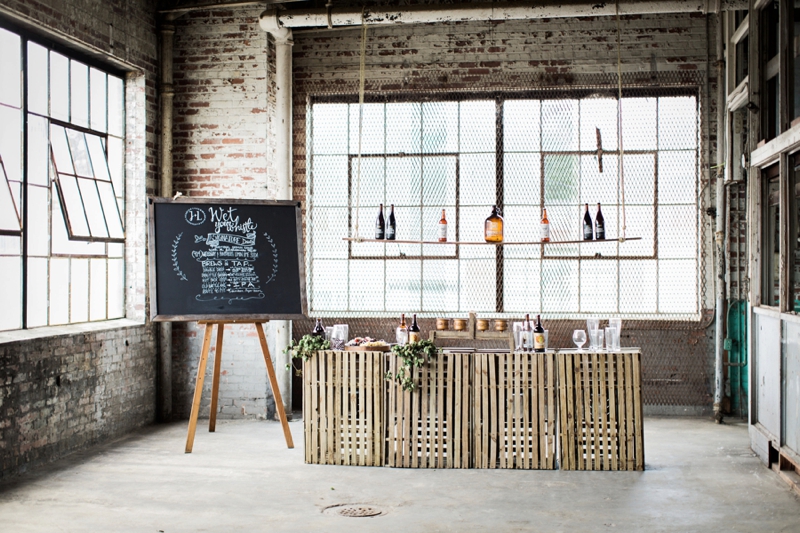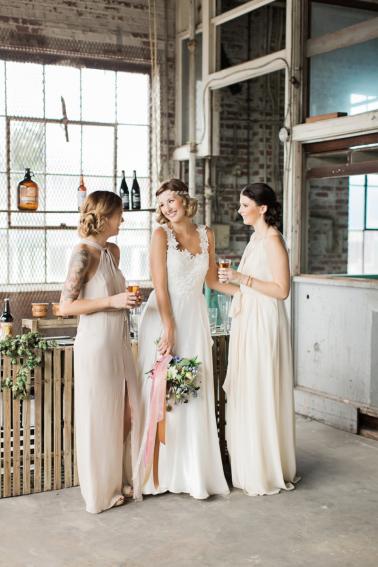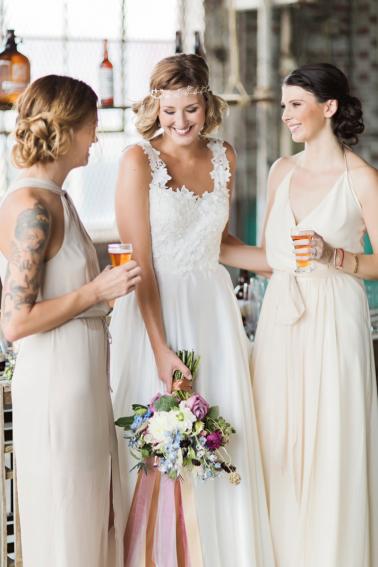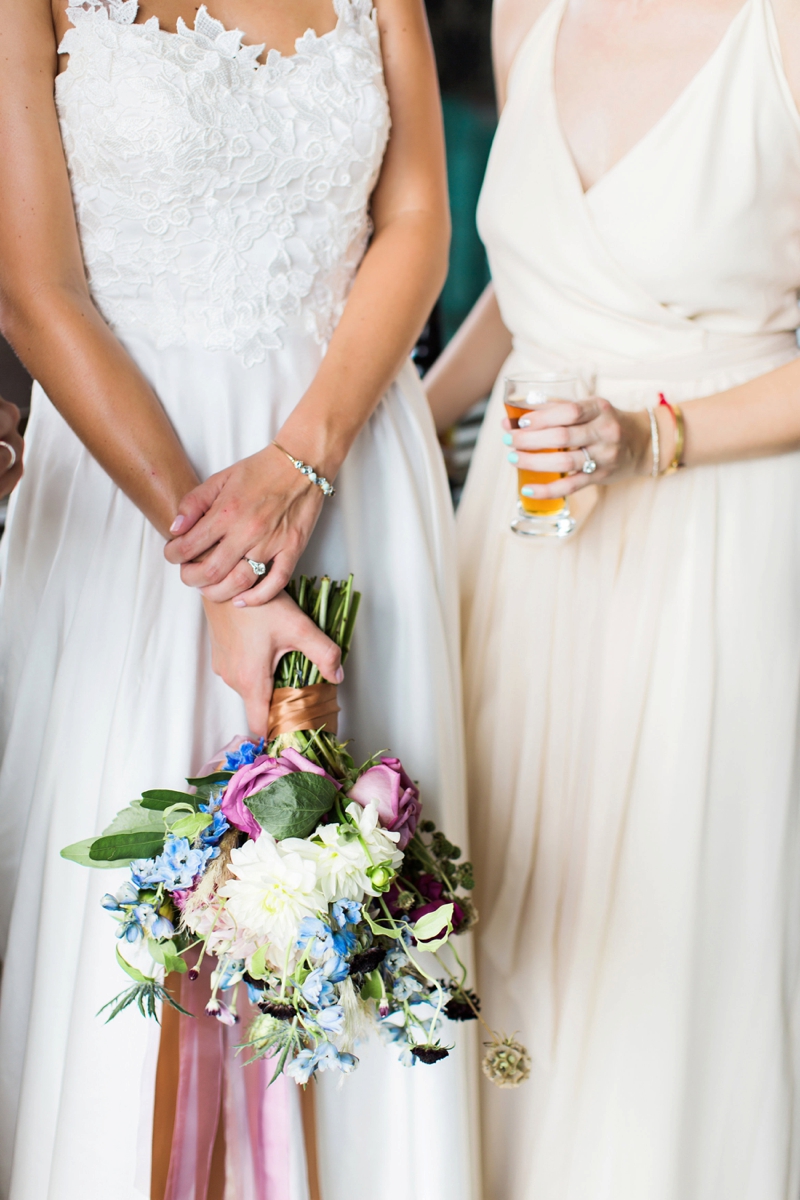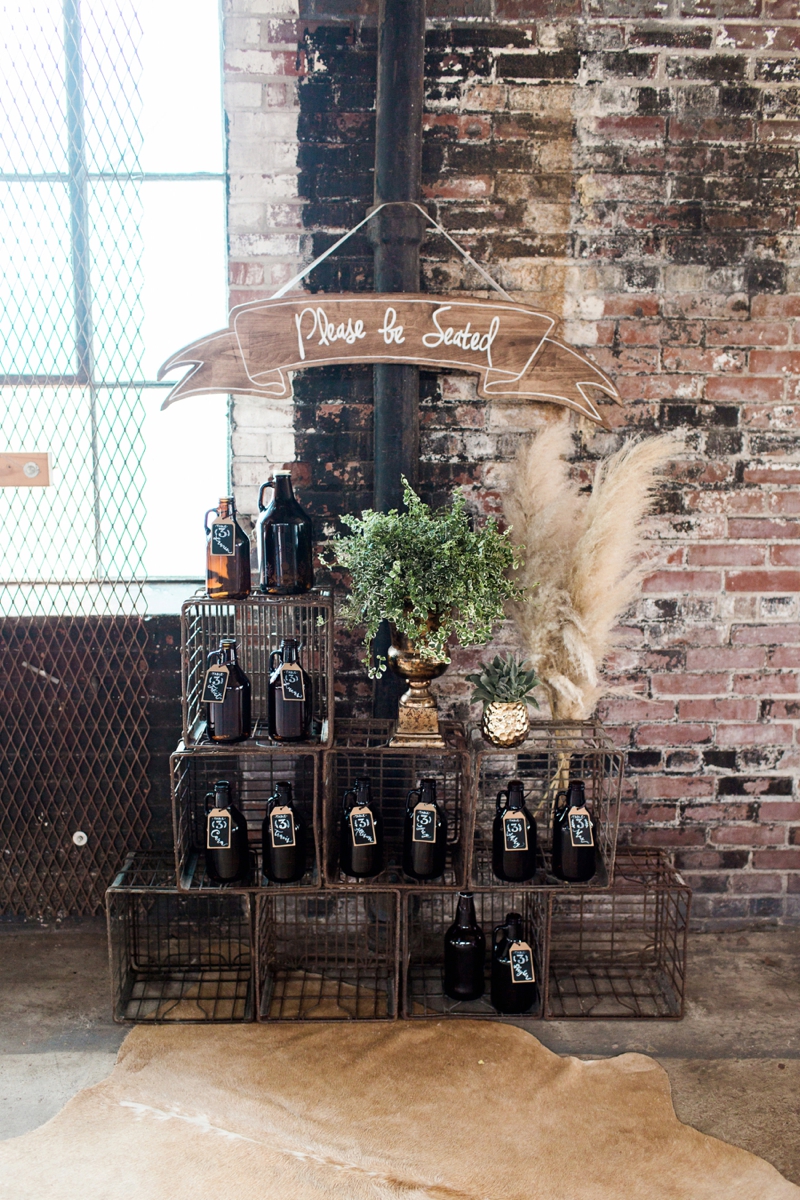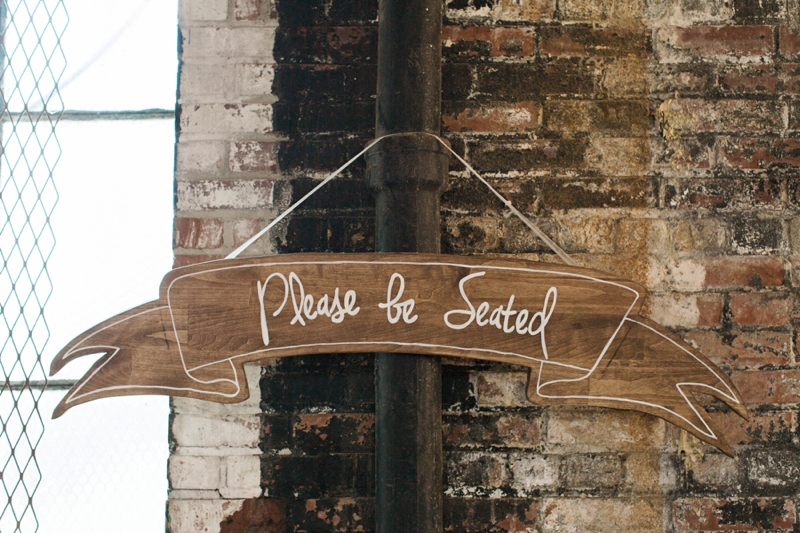 These "escort growlers" double as guests' take-home favors- selecting their choice of beer to fill up the growler and take home with them at the end of the night!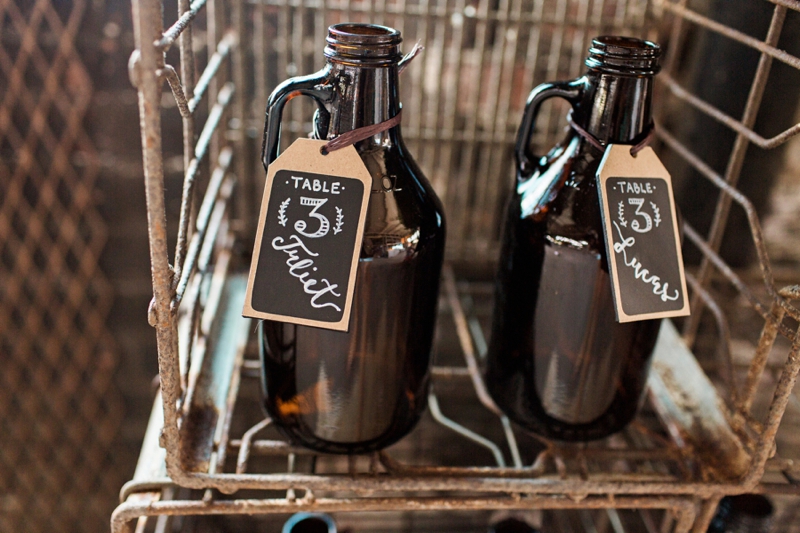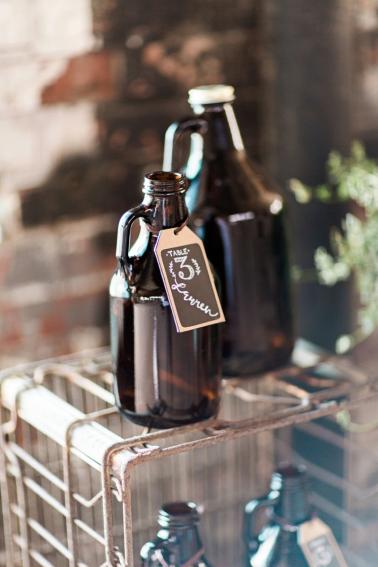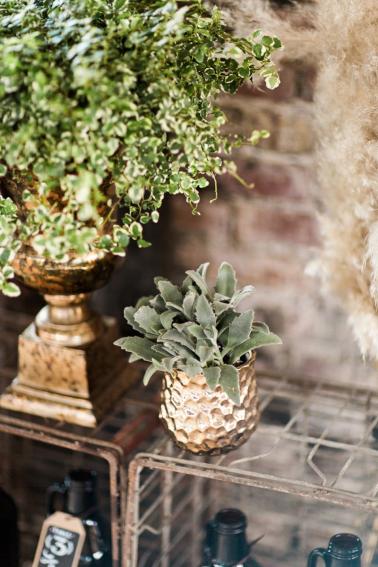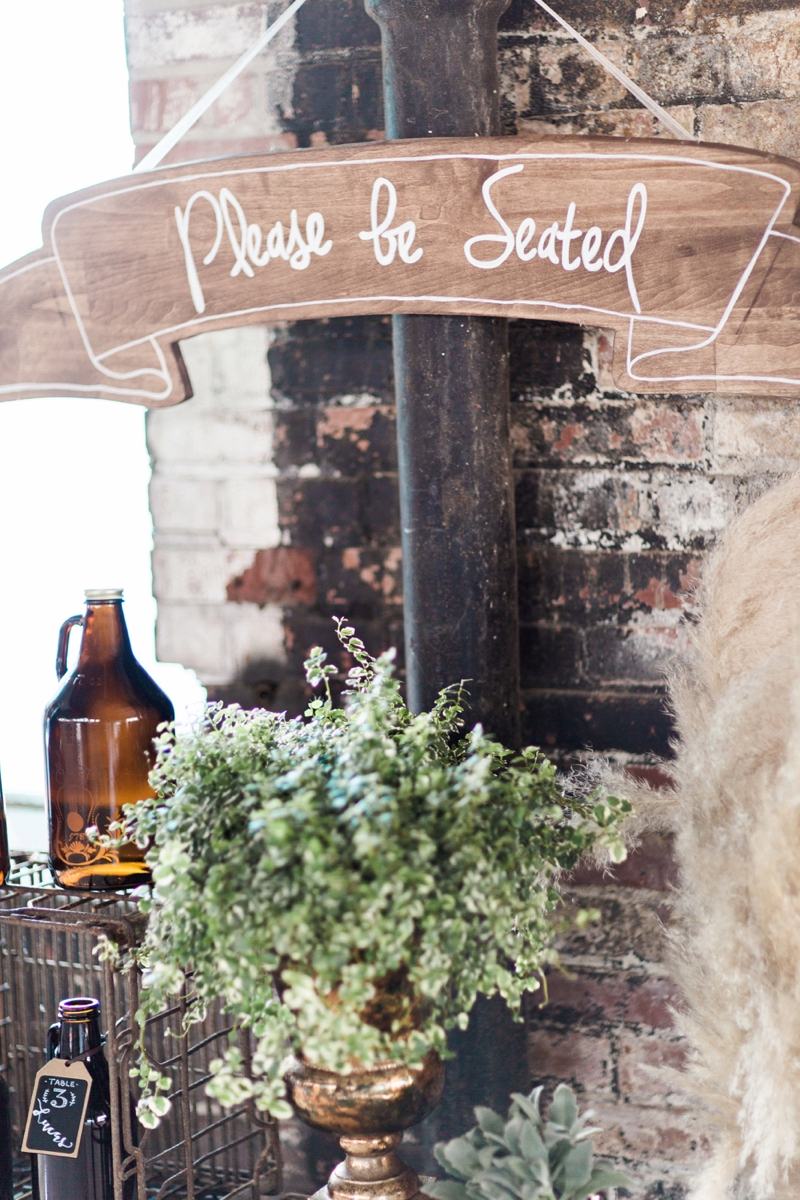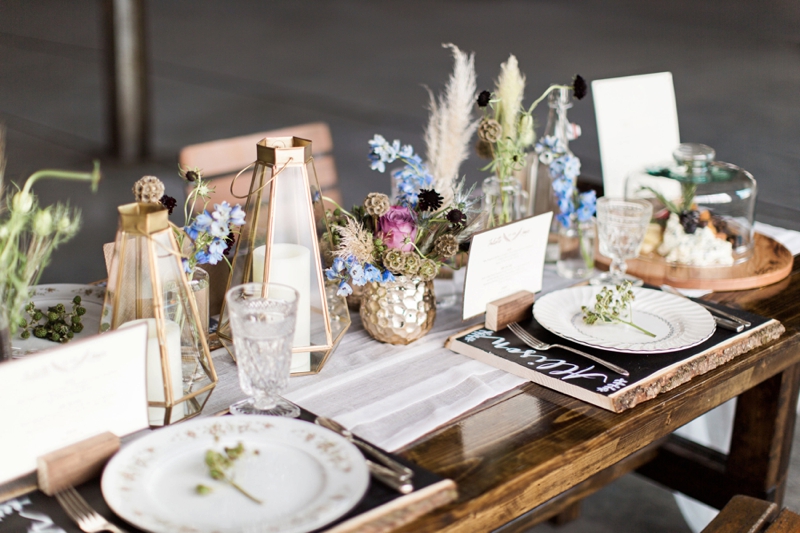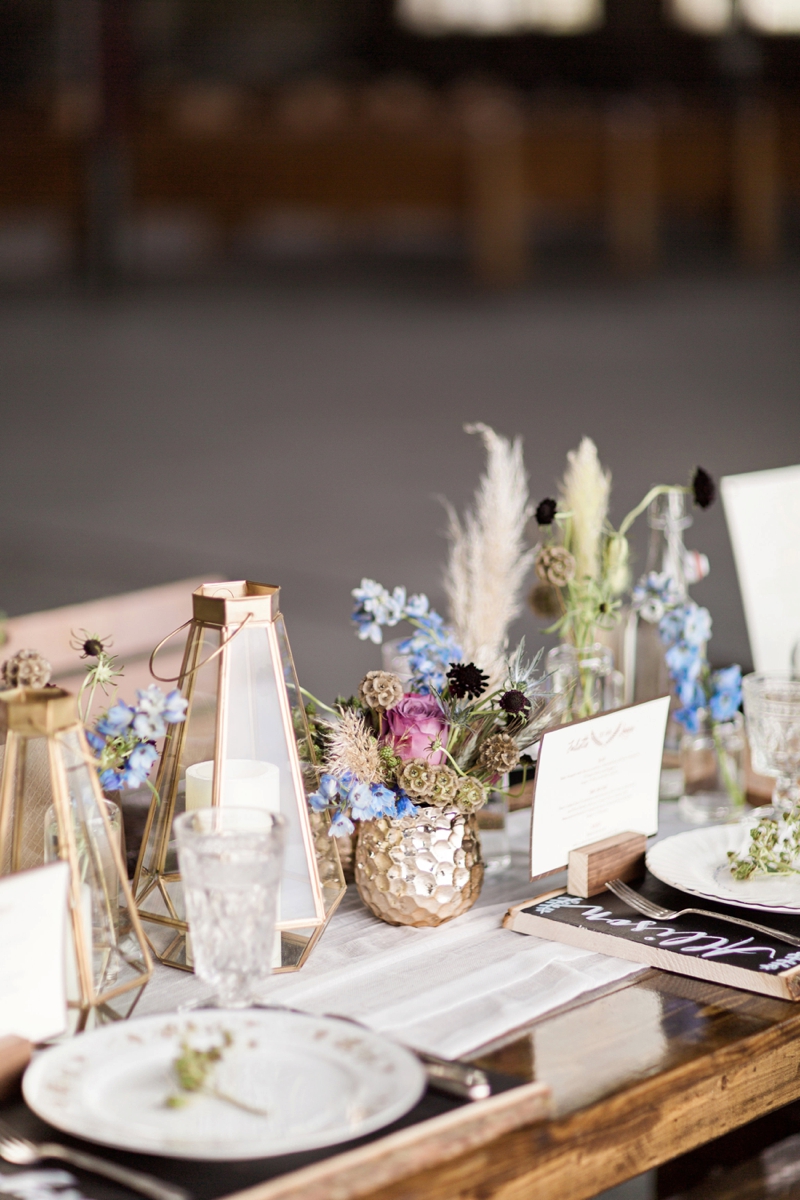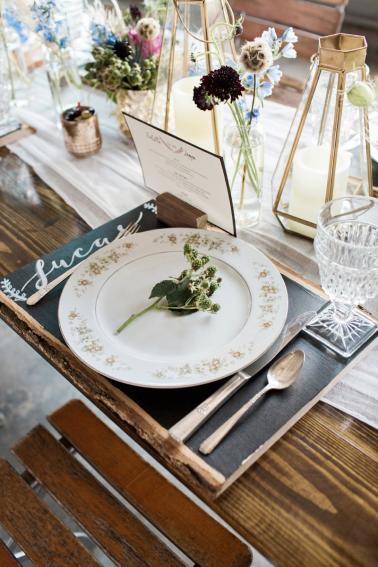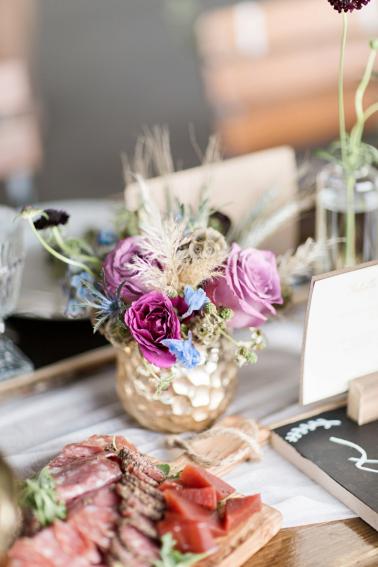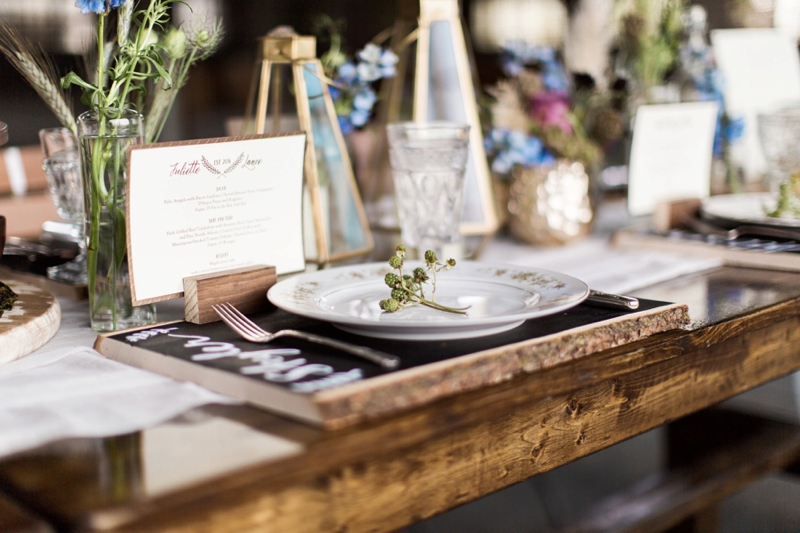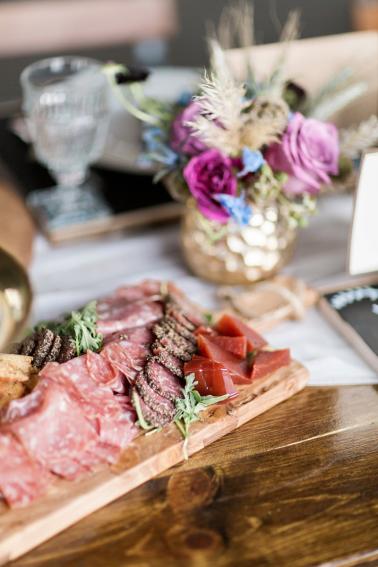 We chose to do a twist on family-style dining, placing platters of meats, cheeses, and hummus on the table as a first course, leaving placed throughout the meal for intermittent enjoyment by guests.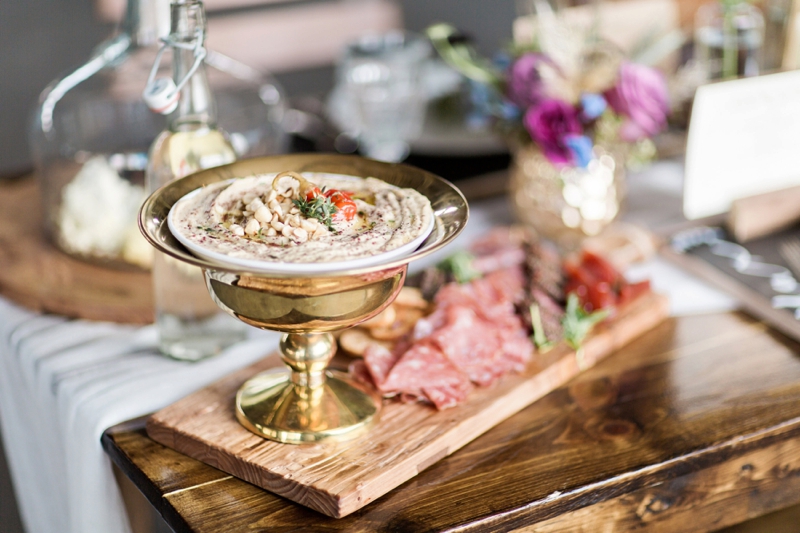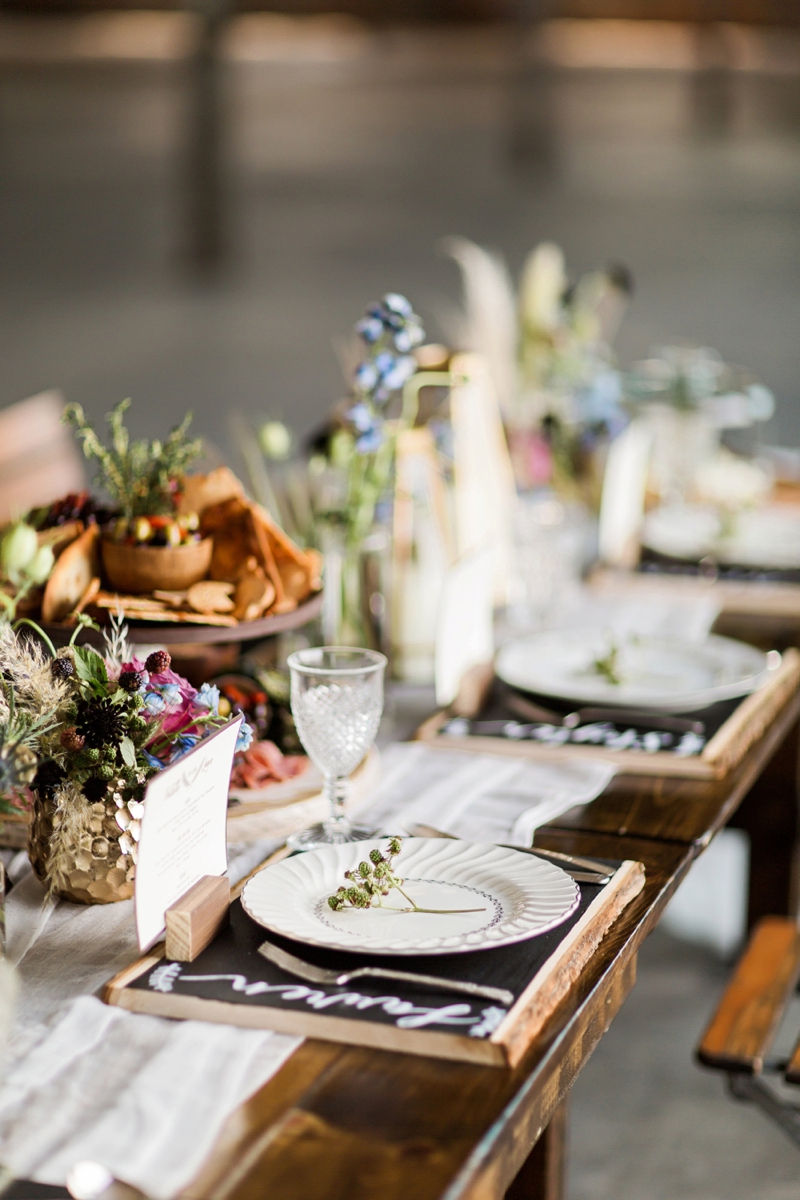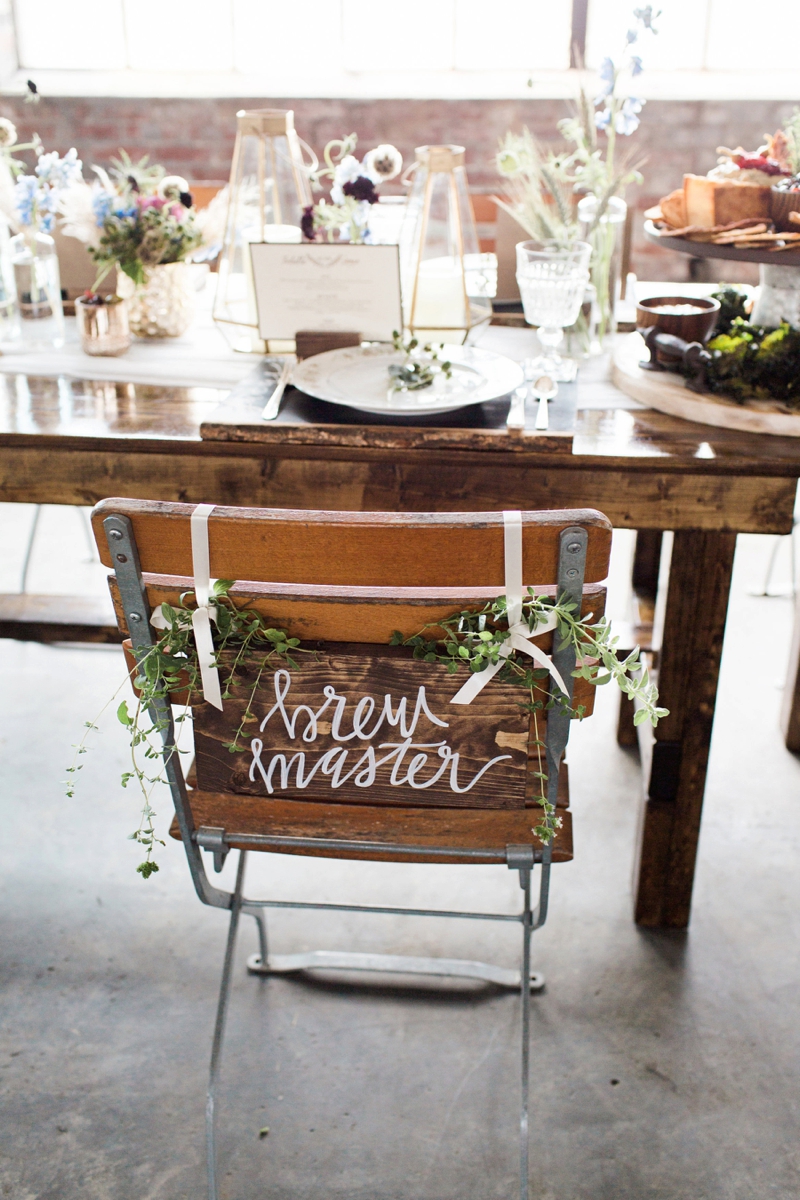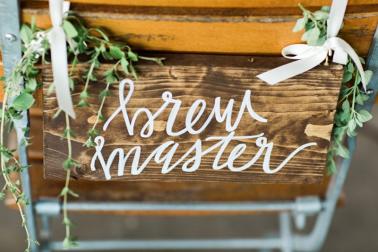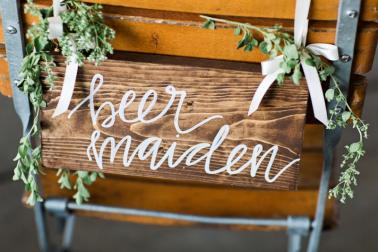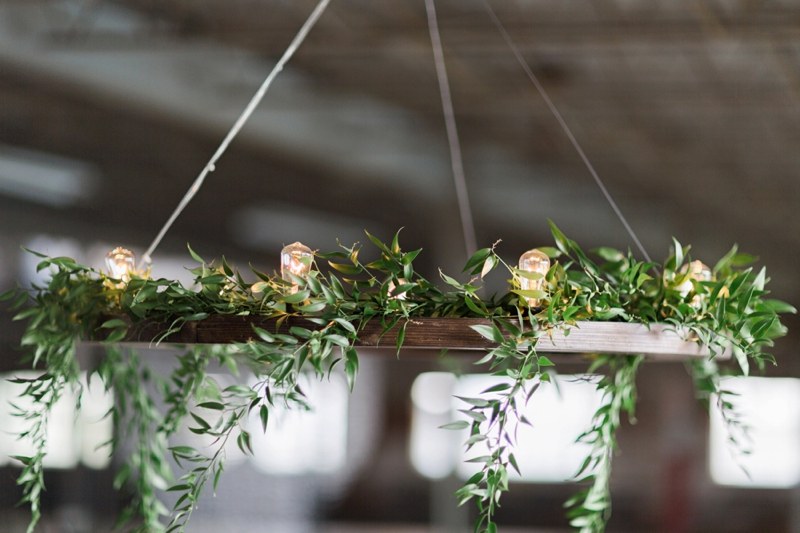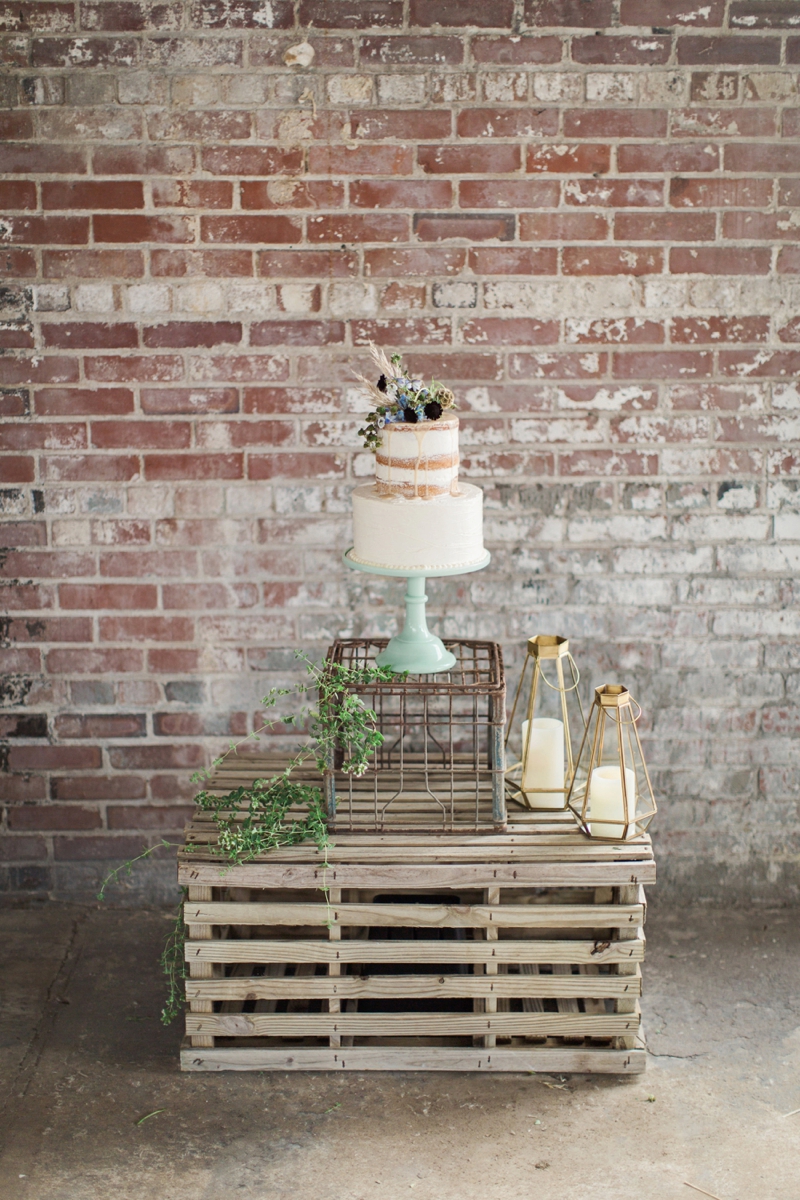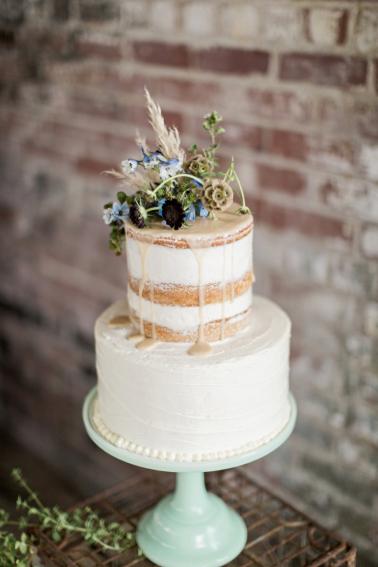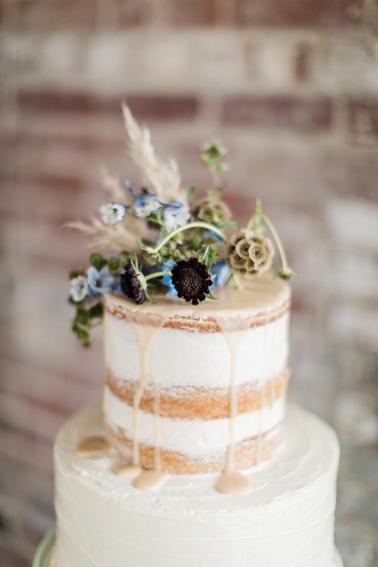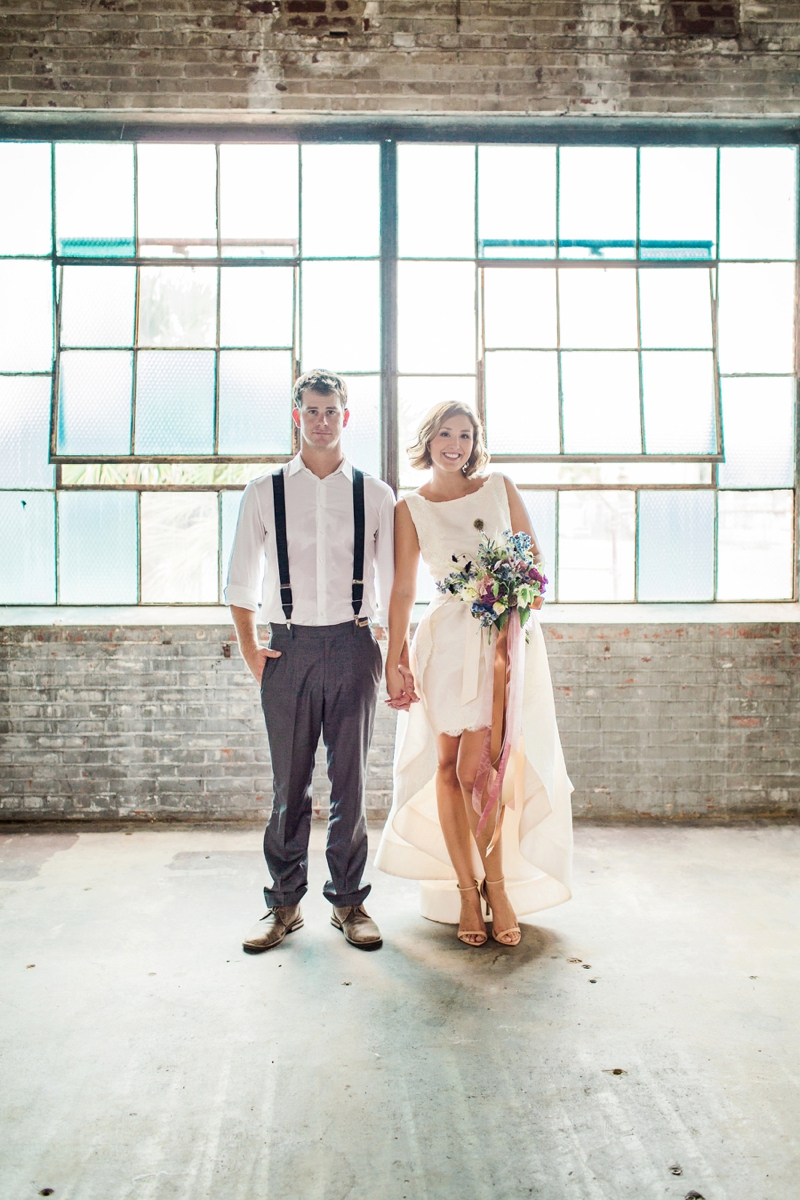 Every foodie couple is going to want to have unlimited amounts of fun at their wedding! This definitely involves the ability to be comfortable, so we chose a reception dress from One Fine Day Bridal that converts into a short cocktail-length dress!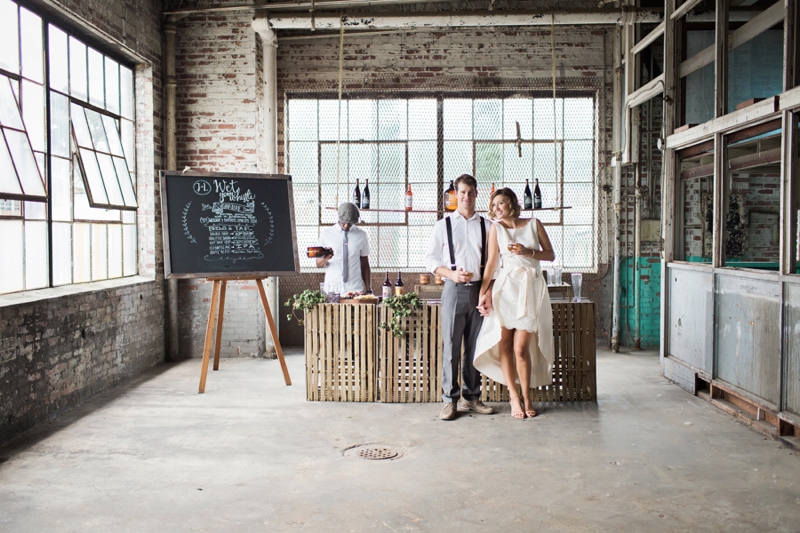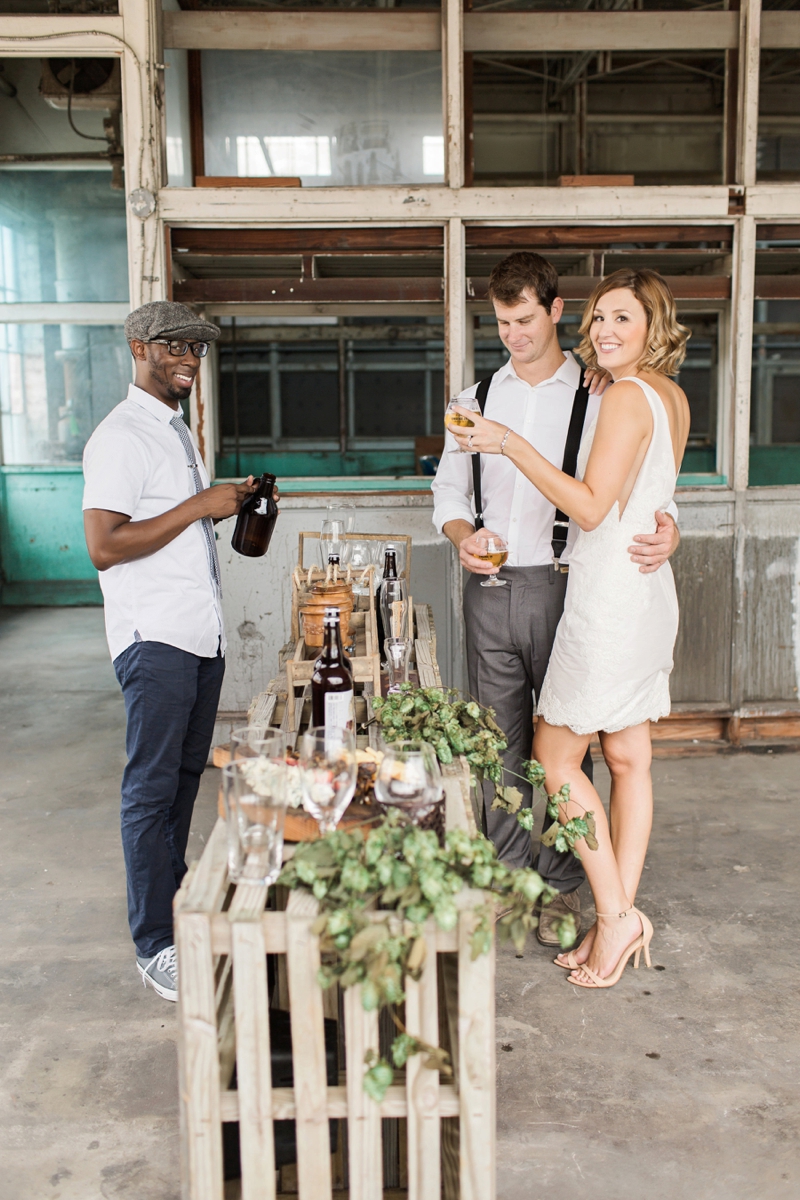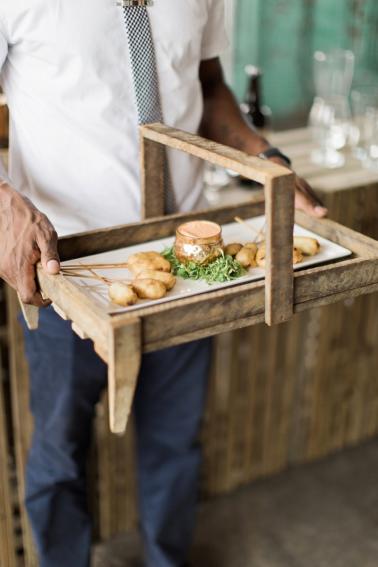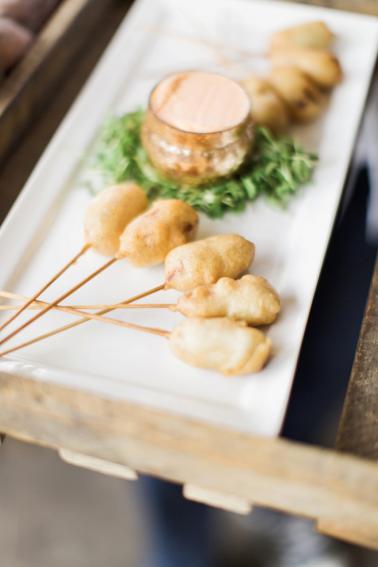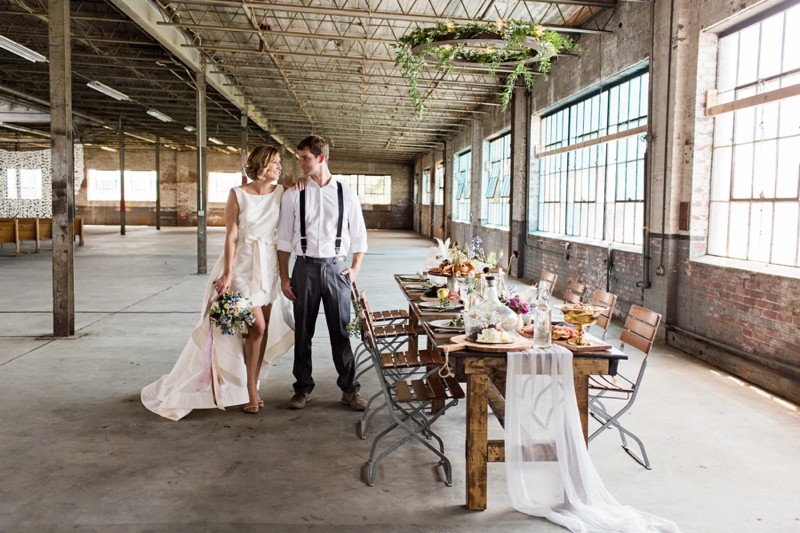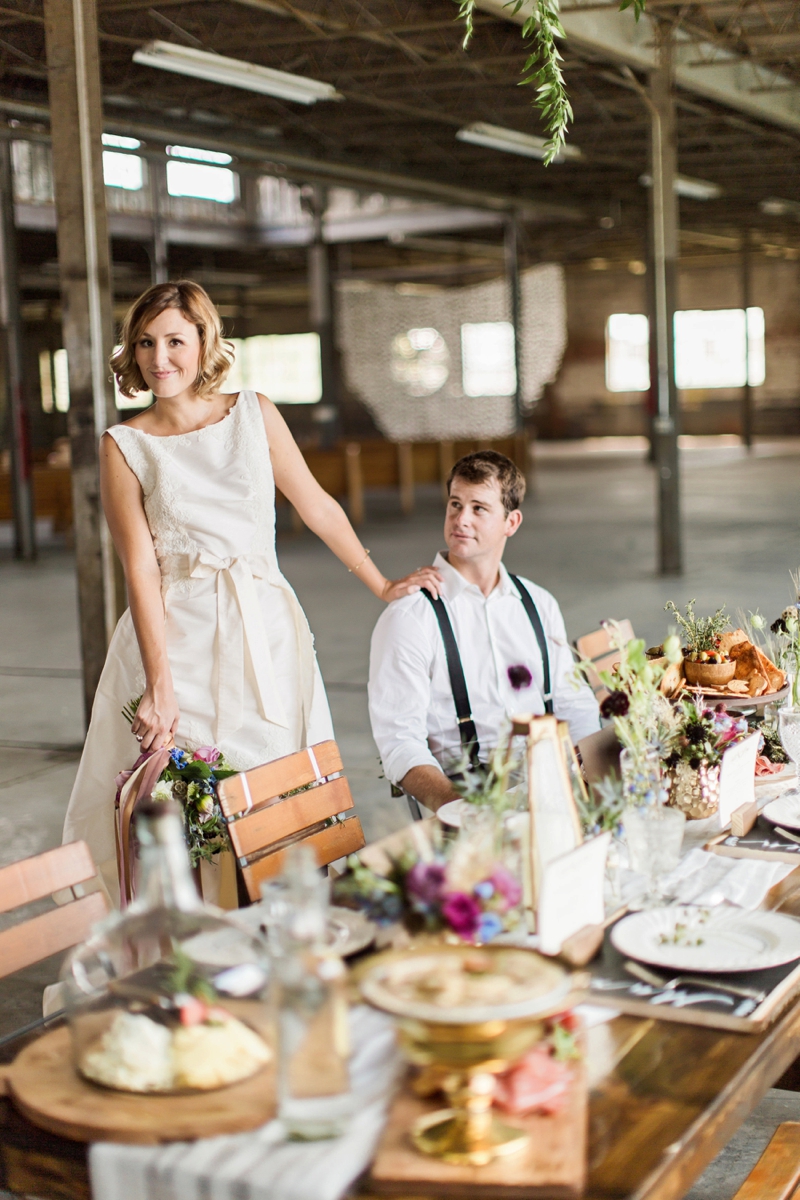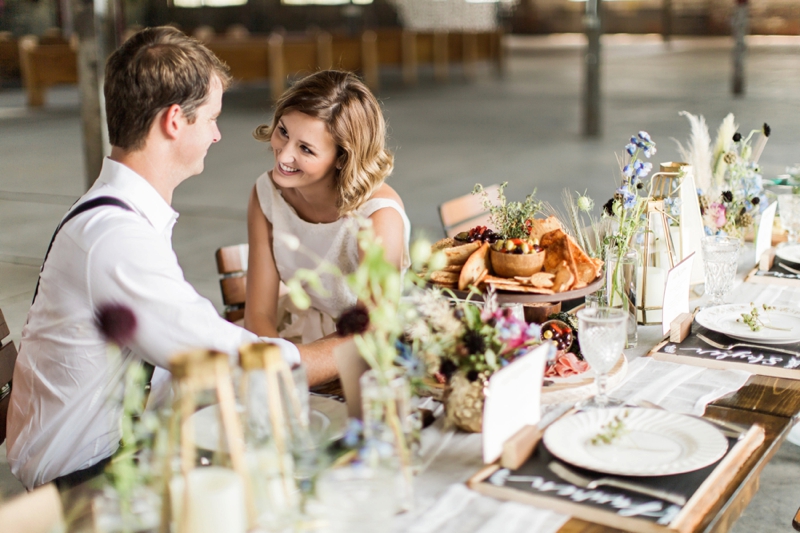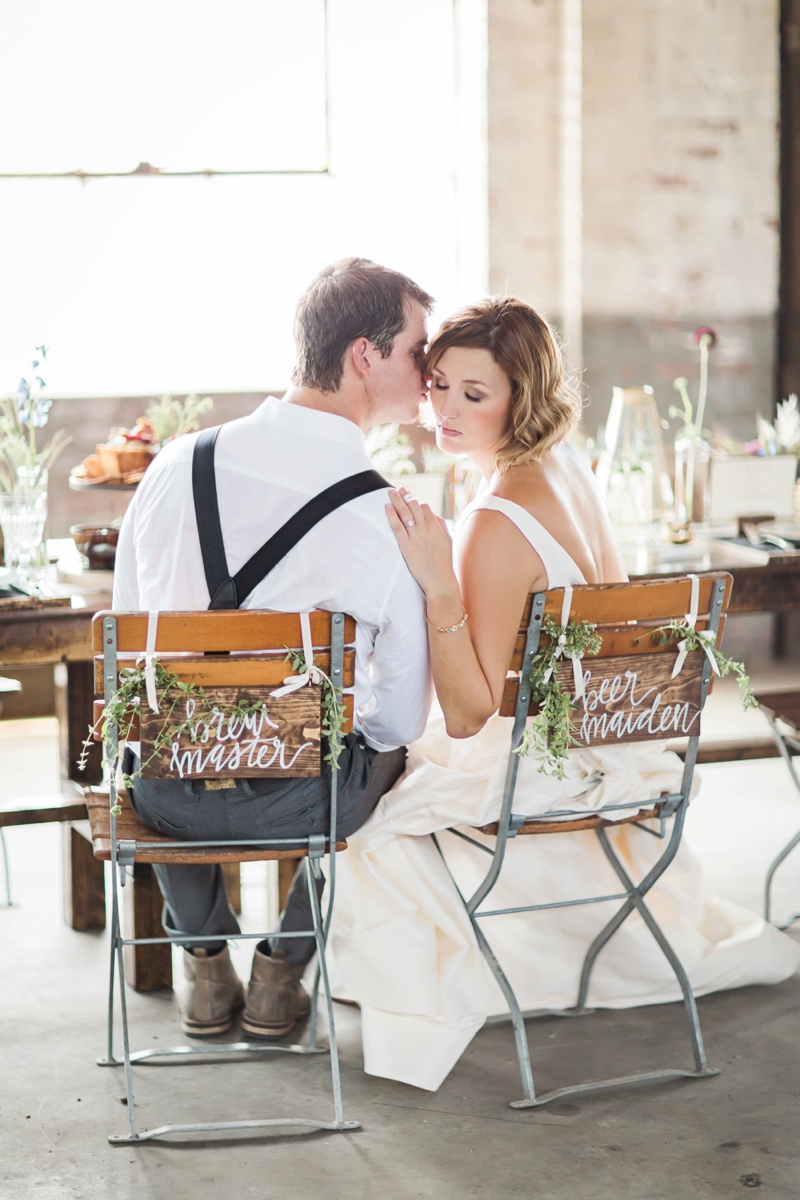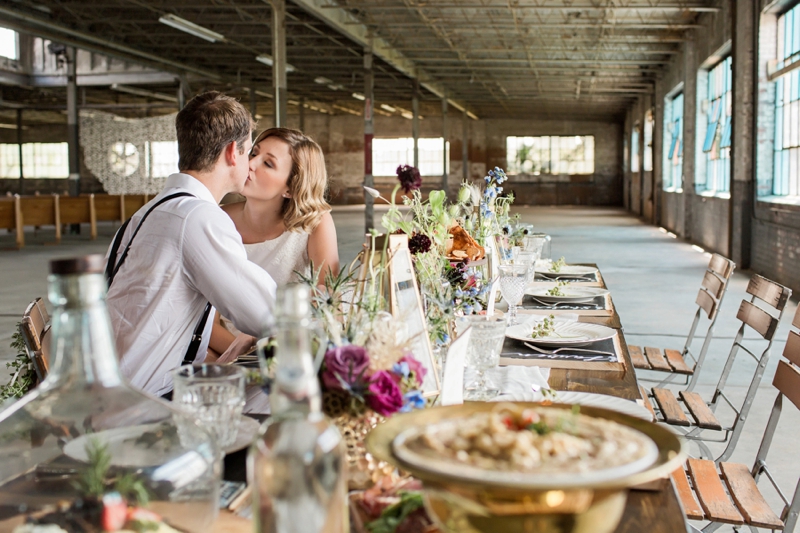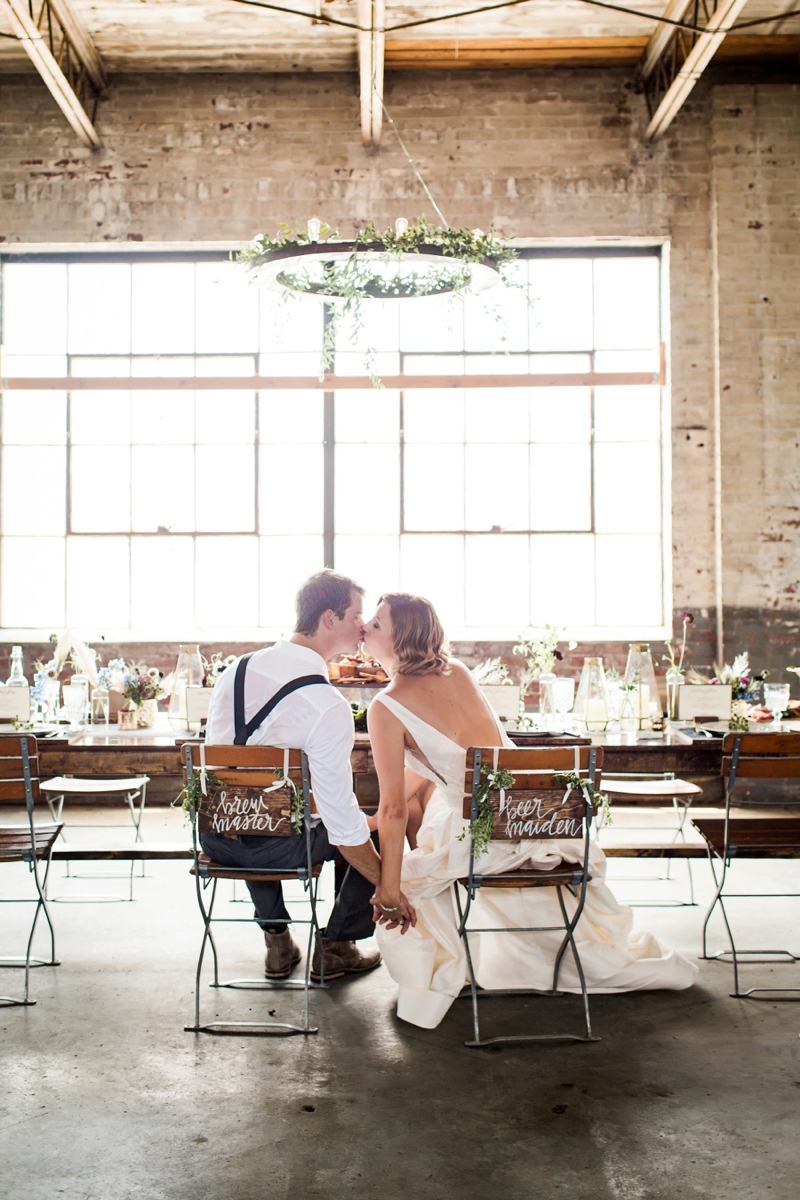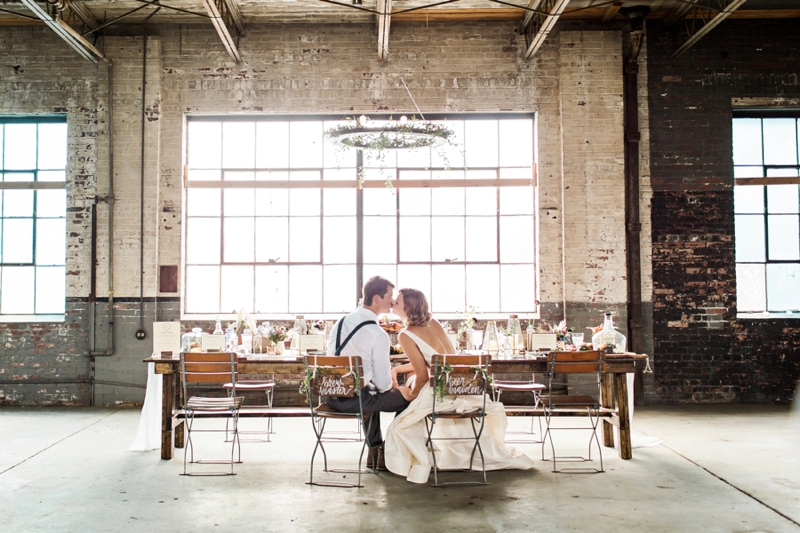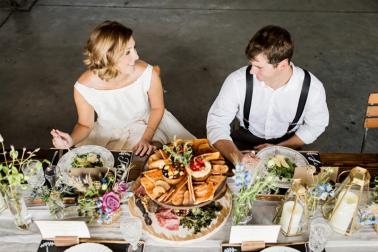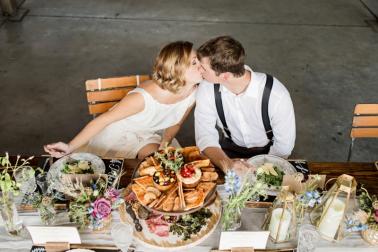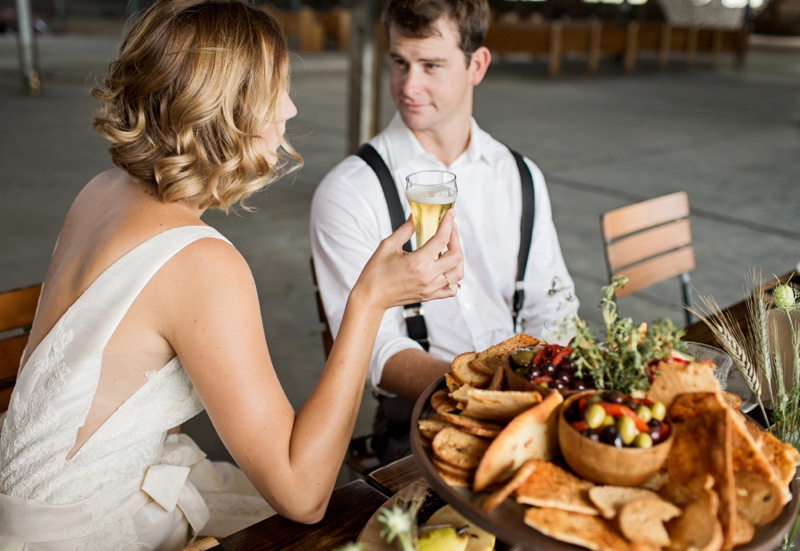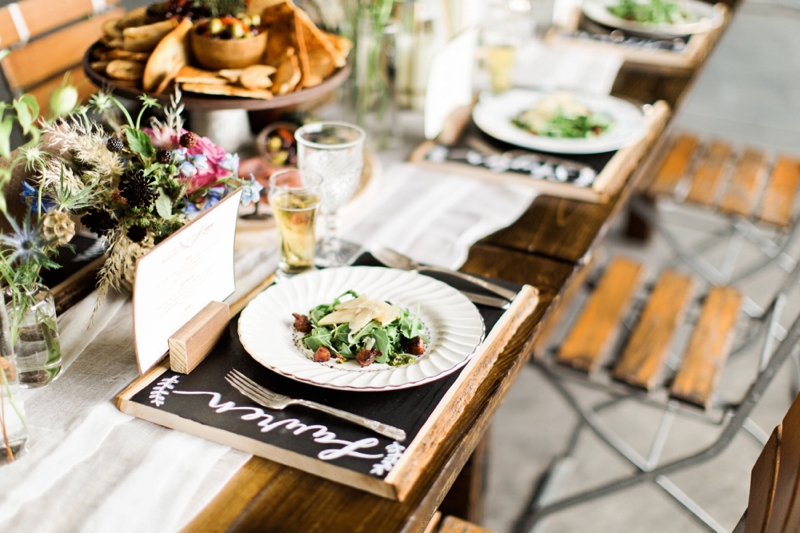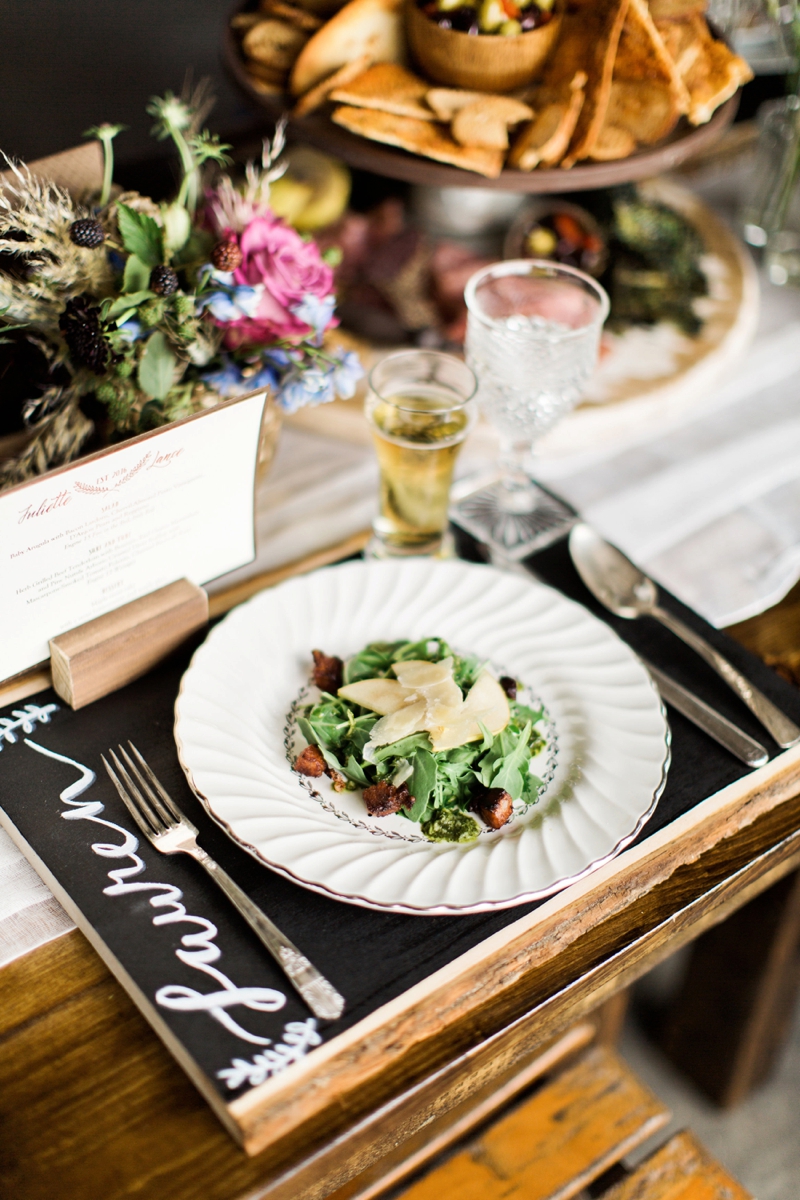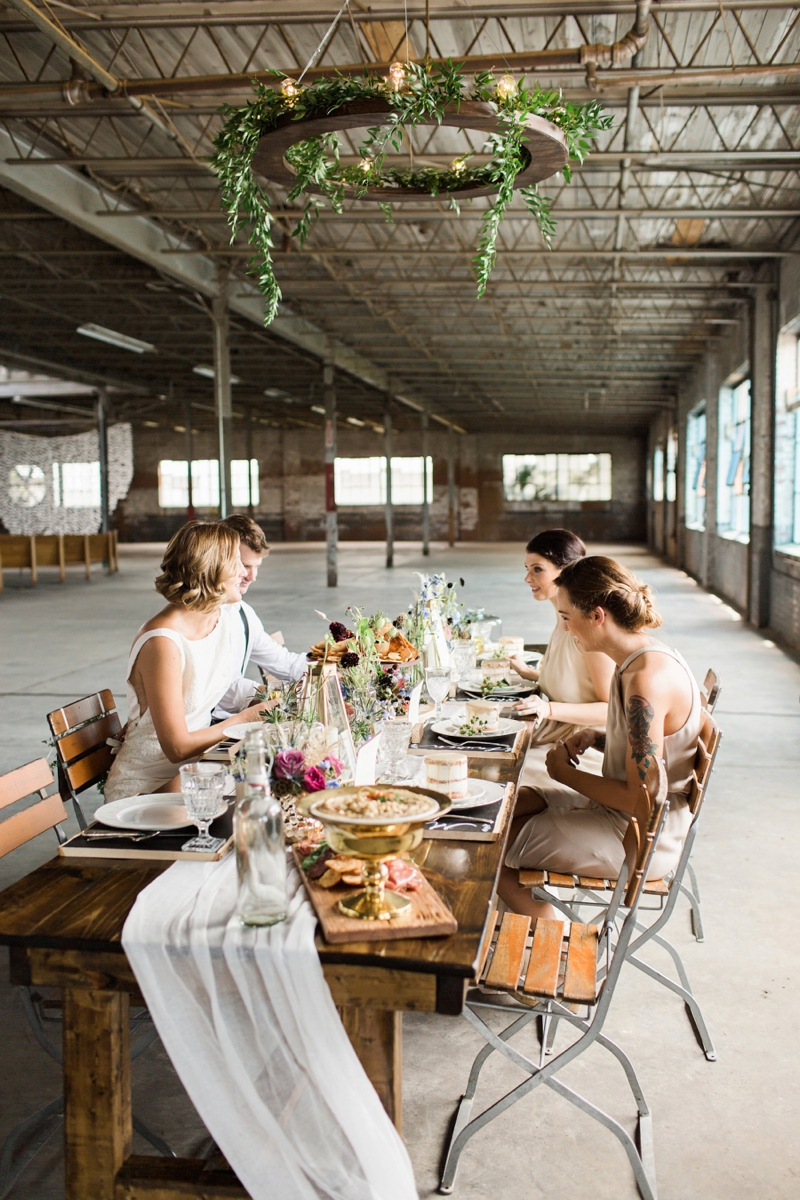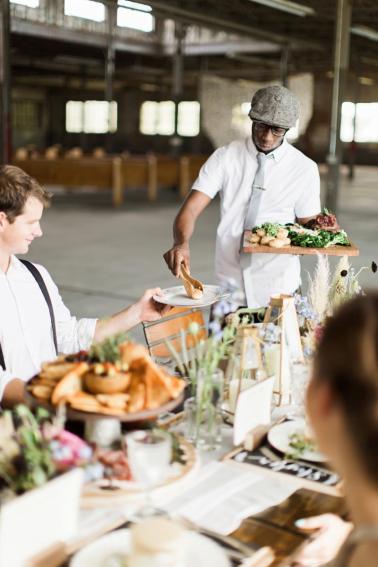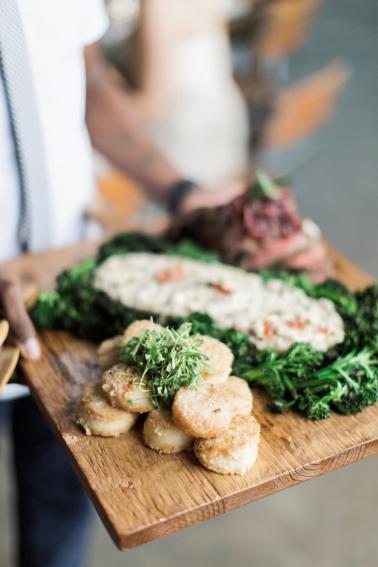 Table side service is a great option to the typical plated meal. It's a different take on family style dining, but still gives your guests the decision in exactly what they want to eat (and how much of it too). Not to mention that it saves space on your table for decor too!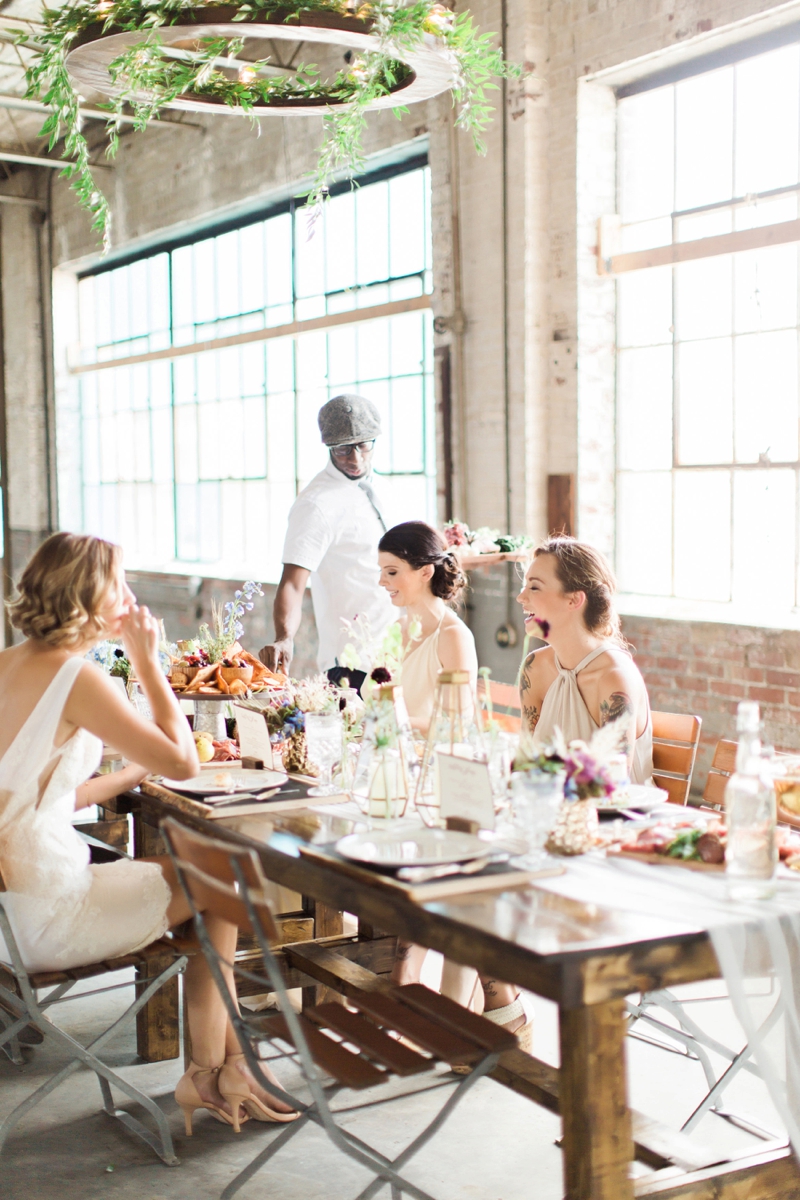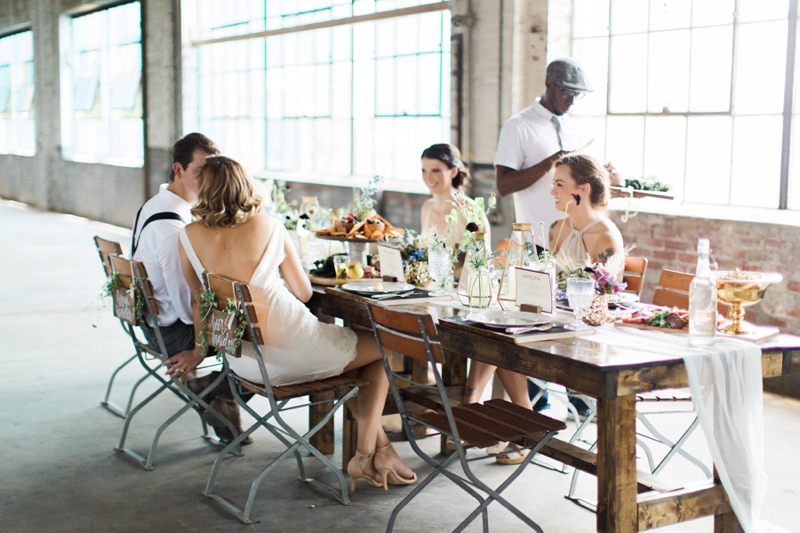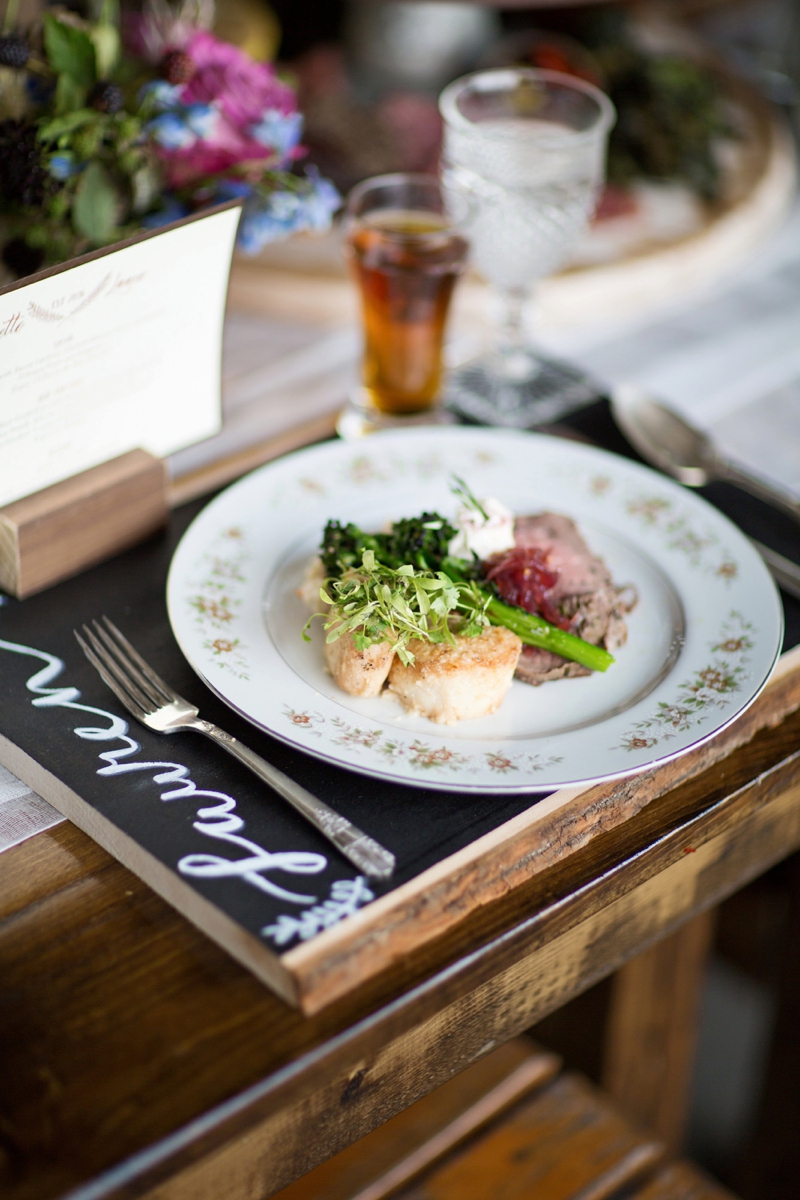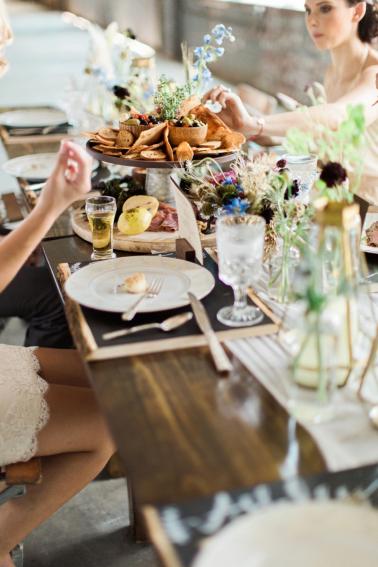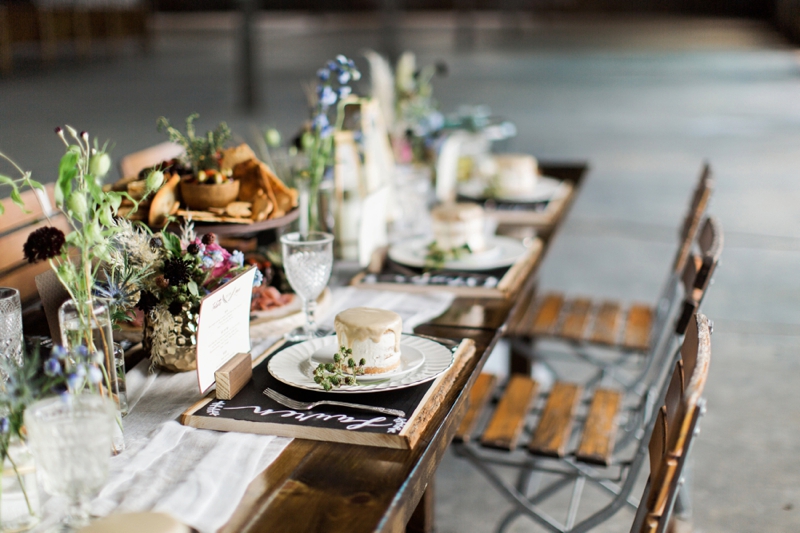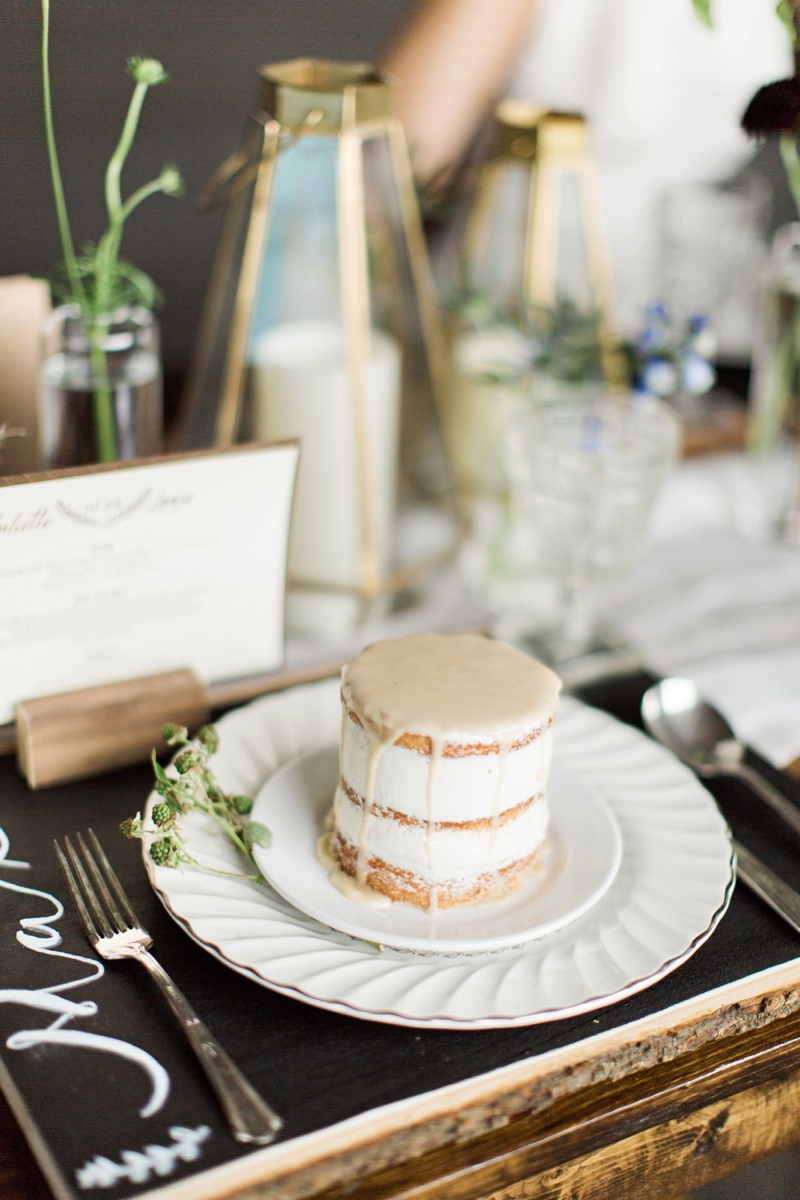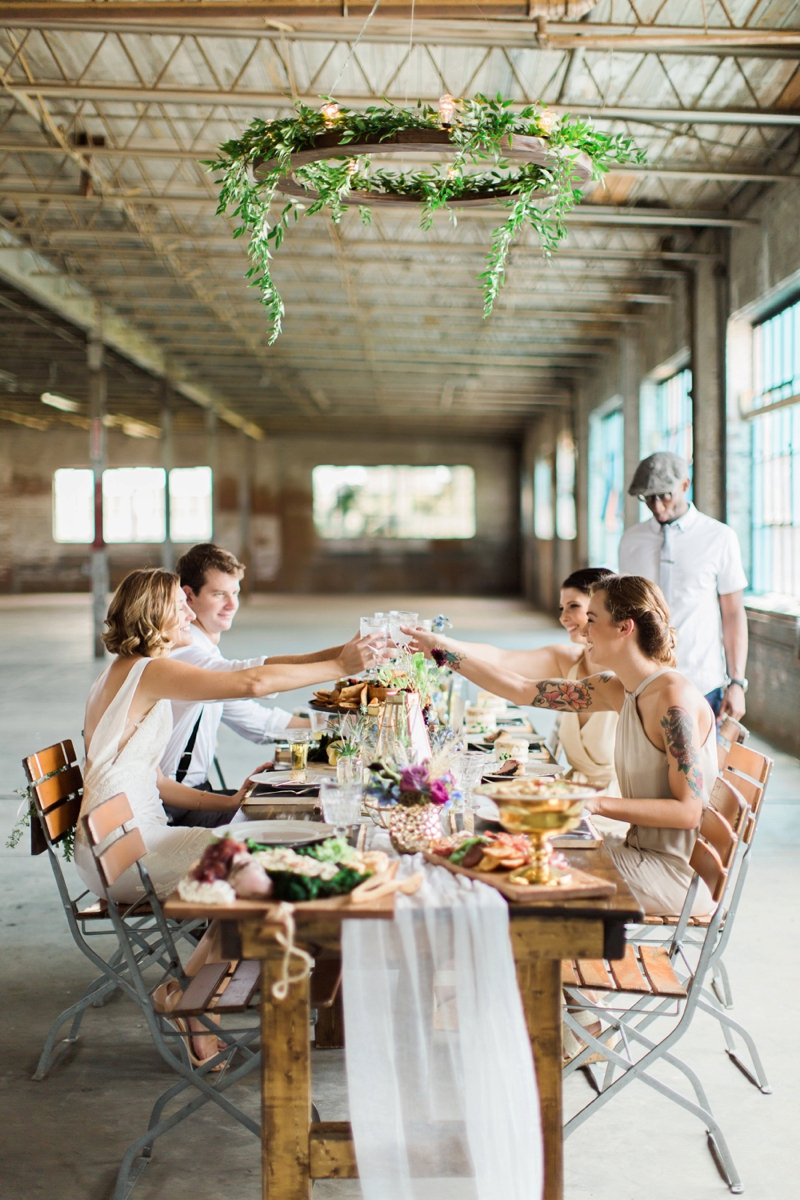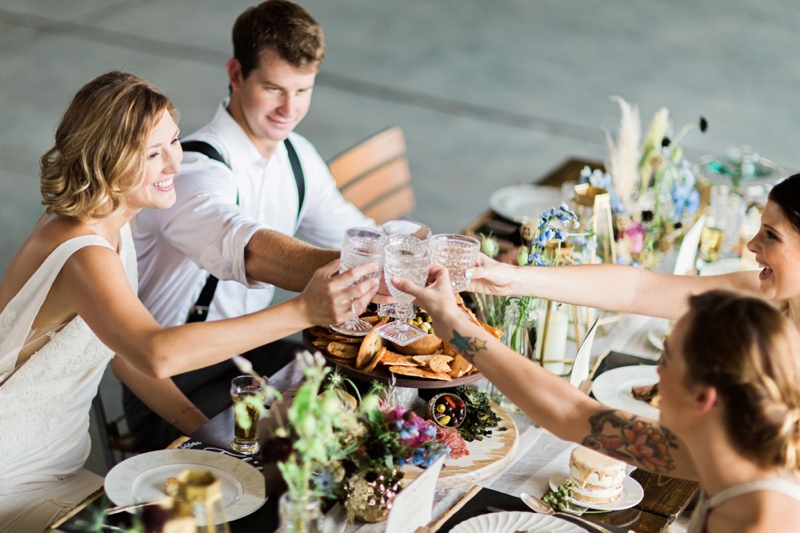 So tell me- do you want beer, cheese, and cake now?! I know I certainly do!
A big huge thank you to all the vendors who made this foodie wedding inspiration happen! The thing I love about this inspiration is that it's something that is so reflective of a "foodie" couple, and if that's you, it can absolutely be done for your own wedding. Oh, and definitely keep an eye out for another post in the near future with tips for having a "foodie wedding"!
Where are my foodie couples at? Would you consider doing something like this, or incorporating any of these foodie elements into your wedding?
Vendors who made it all happen…
The following two tabs change content below.
Lauren Grove is the editor and owner of Every Last Detail. A clueless bride-turned-wedding planner, Lauren uses her experiences and knowledge to educate and inspire brides all over the world.