Hi friends! We're on to step 4 of the "First Things First" wedding planning series: deciding on your wedding style! [If you need to catch up, just go here to see all the other posts!]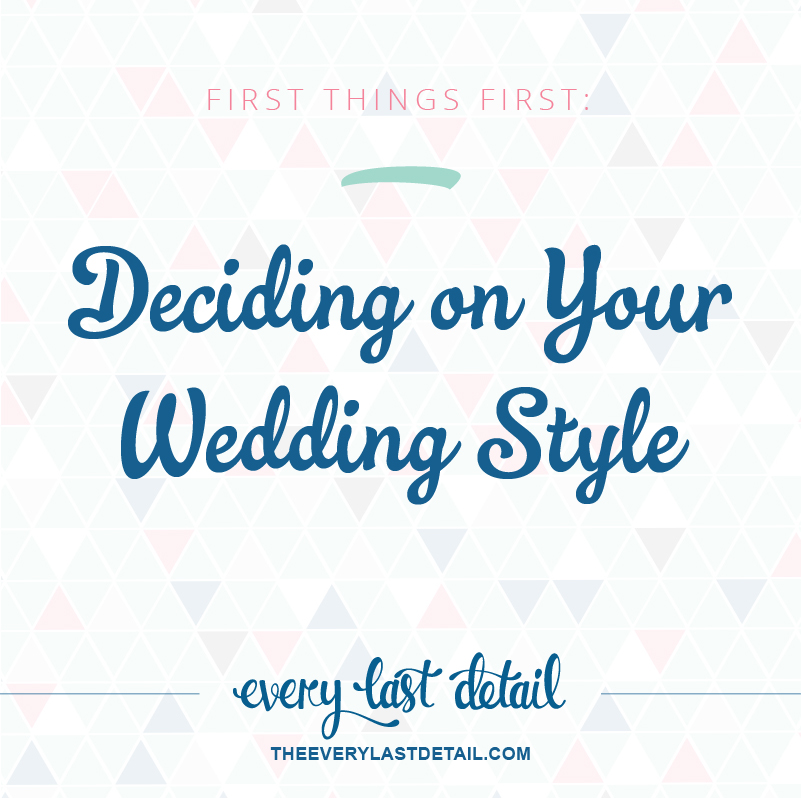 A wedding style is something that every wedding has. No, it's not "stylish"- it is a style. I like to define a wedding style as something that describes a wedding's look and feel. Often times a wedding style is an adjective- modern, elegant, vintage, rustic, etc. (You see many other styles here in the Wedding Style Dictionary!) When you hear those words, you think of a certain aesthetic, right? If you've noticed the Real Weddings here on ELD, many of them are categorized by wedding style. It's because a wedding's style is what defines it- plain and simple. A wedding style is a necessary part of wedding planning because it helps you to define all other elements of your wedding- venue, decor, type of reception, and on and on. Your wedding style will also help you when trying to convey to other vendors what your wedding vision is. Trust me on this- you absolutely WANT to define your wedding style!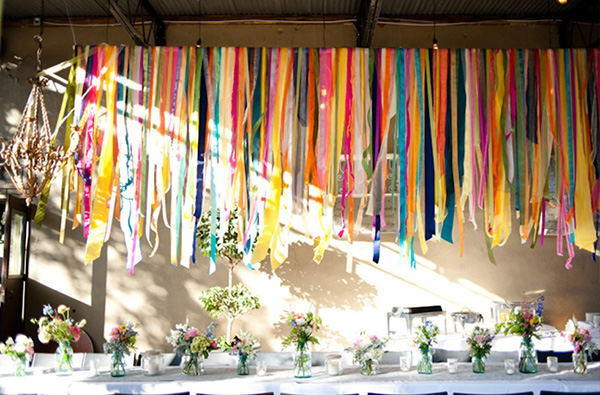 Image via Morgan Gallo Events
Now how should you go about deciding on your wedding style? First, here are a few questions to ask yourself that will help you decide your wedding style:
1. Do you envision your wedding being outdoors or indoors? Along those same lines, what kind of venue do you envision your wedding taking place at?
2. What kind of "vibe" do you want your wedding to have? A casual barbecue, chic cocktail style, or formal sit-down dinner? 
3. What kind of things are you drawn to? What is your own style like (clothing, accessories, home decor)? And your future spouse?
4. Is there anything in particular that you *have* to have at your wedding? Milk glass, mason jars, bunting, etc? (You'll know if there's something that you've always envisioned having at your wedding.) 
5. Is there anything in particular that defines your relationship? Perhaps a favorite hobby, a shared career, or a love for travel? 
Once you've answered all of these questions, you should be able to start defining what your wedding's style is going to be. It can be one style, or it can be a combination of styles. I actually prefer a combination of styles, because it creates more specific vision for you and your designers- plus, I think that's the most interesting way to design a wedding. :) Also, keep in mind that a "theme" can suffice as your wedding style- like having a wedding with a chemistry theme because you met in chemistry lab and are now both scientists. Weddings with a theme are always the best kinds of weddings if you ask me!
Design by FH Weddings
I actually didn't have a wedding style (mind you, I was also a totally clueless bride). But I think that's why I wasn't happy with how my wedding turned out. I didn't have the right words to describe what I wanted- I just had colors, and a vague idea in my head that I didn't know how to convey to my planner and designer. If I had been able to put definitive words to my wedding style and use that to describe my vision, I believe that things would have turned out much better. It was while working with brides that I first "discovered" how beneficial defining a wedding style is. A bride would tell me she wanted something "unique". Well "unique" doesn't really narrow down the options for me, so after asking a few questions, I'd find out that what she really wanted was something modern and eclectic, with a focus on sailboat elements. Now THAT is a wedding style!
Another tip for deciding on your wedding style- look at your pins on Pinterest. Yes, I know you just started planning, but I also know that chances are pretty good you've been secretly pinning wedding things. ;) (I won't tell.) But take a look at what you've pinned, and see if there is a similarity among the pins- it could be colors, a style, or a theme. Sometimes you can define your wedding style without even having to think about it, and luckily Pinterest is a great visual tool for that! (A note on Pinterest: *Really look* at your pins. Weed out the things that aren't quite as appealing to you once you start putting things more into context for your wedding.)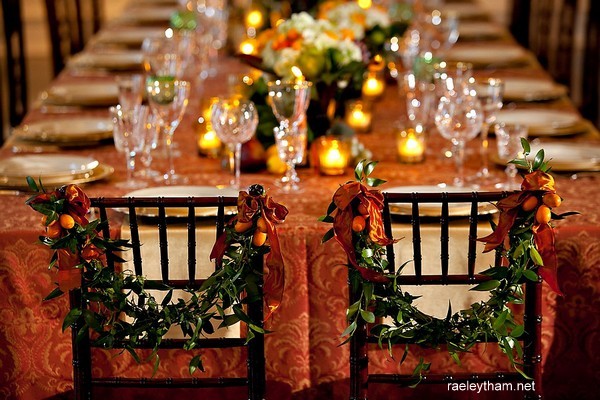 Image via Myrtie Blue
And finally, if you're still totally clueless about your wedding style (which you might possibly be), enlist the help of a professional. Perhaps you've always wondered what exactly a "wedding designer" does- this, my friends, is one of the things that they do! There are so many amazing wedding designers out there. Designers whose JOB is to help brides define their wedding style and design their weddings around it. And those weddings are always AMAZING. (PS- even if you DO know your wedding style, you can definitely still hire a wedding designer!)
I've written a few other posts about wedding styles that might help you out:
Wedding Trends VS Weddings Styles
Why You Need To Know Your Wedding Style
Photo by Rustic White Photography, Full Feature Here
——————————————————————–
And now for some excellent tidbits of advice from The V List professionals…
"When you and your fiancé are deciding your wedding style, be you, not someone else. You're not creating a magazine spread, you're creating a look to a wedding that makes every guest think "that's so them!" What's important to you? What do you love? What are your hobbies? What do the two of you enjoy doing together? Use that as inspiration!" – Emily of Emily Grace Design
"Don't do something just because it is a popular trend! Choose your style because it reflects who you are. You want to look back in twenty years and know your wedding was so very you." – Samm of Imprint Cinema
"You should choose a style that works for you and your fiancé and reflects your personality and personal style. It is important not to copy ideas and wedding trends just because they are popular. When you look back at your wedding photos in 10 or 20 years, you want them to capture your taste and personal style, and not what was popular/trendy now!" – Kelly of Just Save The Date 
"Decide on your general style aesthetic first, prior to choosing a venue or any vendors, as your general style will influence these decisions. Are you modern. classic or rustic, vintage or preppy, etc.? Once you've decided on the "big picture" of your style, then look for venues and vendors that will complement that style and start fleshing out the smaller details such as specific fabrics, flowers, and decor pieces." – Cassie of Flaire Weddings & Events
"Every wedding I plan is completely unique as every bride and groom have their own style. I want to help my clients focus in on what is really important to them and when guests walk into the wedding they see the bride and grooms style in the decor, details and even down to the food!" – Nicole of NK Productions
"What does your favorite restaurant, friend's apartment (that you so envy), or coffee shop look like? Are they unified in decor and "look"? What is important to both of you? Relaxed or formal? Take a look through your closet, what colors are you often drawn towards? Don't compare your wedding to others and make your guests think "that was so them" when they leave. Think of time of year too and embrace leaves for fall or pinecones for winter!" – Kristi of Markit Photography
——————————————————————–
Brides! I want to hear from YOU now- have you defined your wedding style? What is it? I would love to know! :)
The following two tabs change content below.
Lauren Grove is the editor and owner of Every Last Detail. A clueless bride-turned-wedding planner, Lauren uses her experiences and knowledge to educate and inspire brides all over the world.