Hey there everyone! Moving forward with the new First Things First series for all those newly engaged couples, the second step to getting started with your wedding planning is choosing your wedding date! [See all 10 steps here, and Step #1 here!]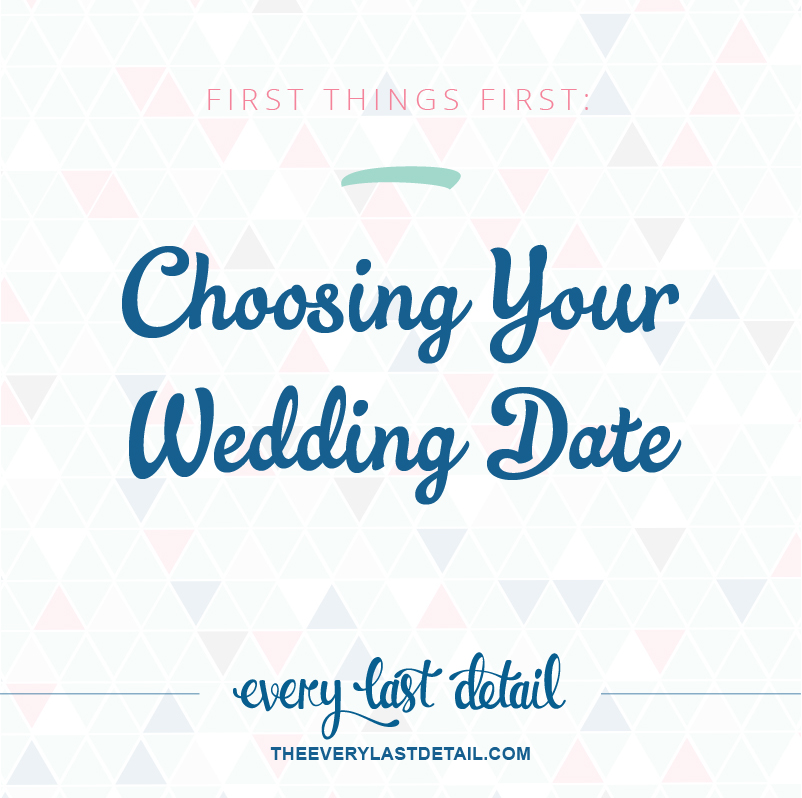 Choosing your wedding date might seem like a no-brainer at first, but there are several different things that you need to consider before setting anything in stone. And even then, your date is contingent on a few other things that have to happen after you have your ballpark date, so I would say that this step is more like choosing your wedding date options. So let's discuss those things that you need to consider…
Time of year
This is probably the very first thing that you'll think of. Many times, you'll already have an idea of the time of year you want to get married, and this can be the first thing that will help you narrow down your options. Some people have always dreamed of a Fall/Winter/Spring/Summer wedding. But if you don't already have a time of year in mind, then definitely think about whether or not you have a time of year that you DON'T want to get married during. (For me it was the summer because it's so hot here in Florida.) Time of year also leads to…
Weather
Weather is a big thing to include in your wedding date considerations. It's true, you definitely CAN'T control the weather- and always remember that! But you can predict weather based on paying attention to the history of your location's season and time of year. (Here in Florida, I always joke that it should be against the law to have weddings from June to September. It's either super hot and humid, or raining every afternoon. Not ideal for weddings!) Sure, if you're wanting an outdoor wedding (which we'll touch on next), weather is HUGE factor. But weather can also affect your photos, guest attendance, bridal party attire, and yes, even your cake (because certain types of cake icing can "melt" if too hot).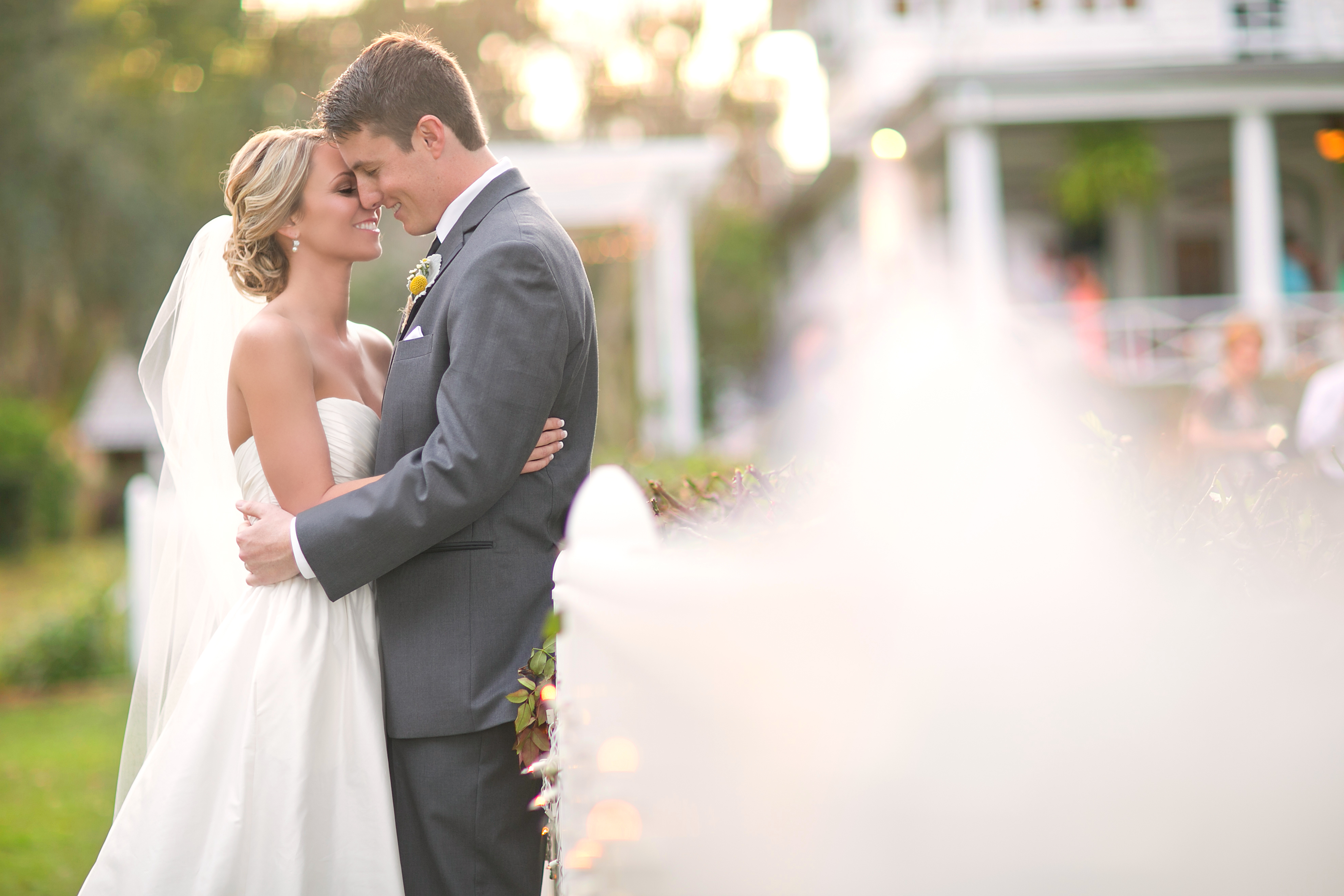 Image by Jenn Hopkins Photography
 Style and Type of Wedding
The style and type of wedding that you want to have definitely needs to be decided before you set your date and book your venue. Now when I say "style", I mean the adjectives that you would use to describe your wedding. Casual, relaxed, and rustic? Or maybe modern, elegant, and formal? The style of wedding that you want will help you to determine the "type" of wedding that you want. Wedding style, in essence, will lead you to your type of wedding. So going off of the styles that I mentioned before, casual, relaxed, and rustic would most likely lead you to a farm or outdoor venue of some kind. Which would mean that some part of your wedding will be outdoors, so you'll want to make sure the weather and time of year is comfortable. Modern, elegant, and formal sounds more like a ballroom or art museum, and chances are good that these would all be indoors. So perhaps weather and time of year doesn't have to have as much weight as an outdoor wedding would have. See where I'm going with all this? :)
Venue AND Vendor Availability
So now is the time that you start really narrowing down your dates. Have a few possible dates… maybe a whole month- or even 2 months- that you're open to. No wedding date is set in stone until you have a venue booked. Use the things that you decided on above (time of year, weather, style and type of wedding) to help you decide on your potential date range, and when you're inquiring with venues, ask them for their availability based on those dates. If you're open to perhaps a Friday or Sunday, tell them that too. Also, if you're already set on a particular vendor that you just HAVE to have, find out their availability too. Photographers and wedding planners book up pretty fast during a busy season, so if you have fallen in love with someone already, it's important to talk to them before setting your date. Plus, it can help you narrow down your dates a little more. It's all about the availability!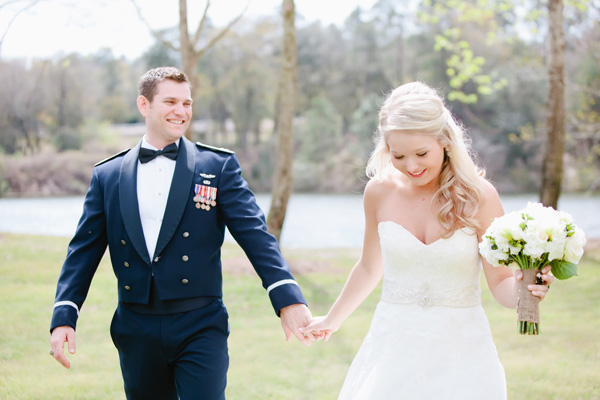 Image by Olimb Photography
 Holidays/Sports Events/Family Events/Work Schedule
A little something extra that you might want to consider… any important events such as holidays, big football games, birthdays, and work schedule. All of this is pretty self-explanatory, and it also depends on your own situation. If your family and friends are big into football, I would recommend NOT getting married during football season. If you do, someone is bound to find a TV, and everyone will congregate around there watching the game all during your wedding. I've even seen someone BRING a handheld TV before. Seriously. And as far your work schedule goes, if you have a set time that you know is going to be busy (retail, accountants, etc), or perhaps a time that you know you absolutely have vacation (teachers), then consider those things. Trust me on this- a busy bride working just days before her wedding is most likely not a happy bride.
Length of engagement
The length of your engagement isn't necessarily something that is imperative to consider, but some people prefer not to have to wait a year and half to have their Spring wedding. I myself had a 16 month engagement, and it flew by. But I've also planned a wedding in 4 months, because the couple didn't want to wait a whole year. So it's really up to you, and something you should consider along with everything else!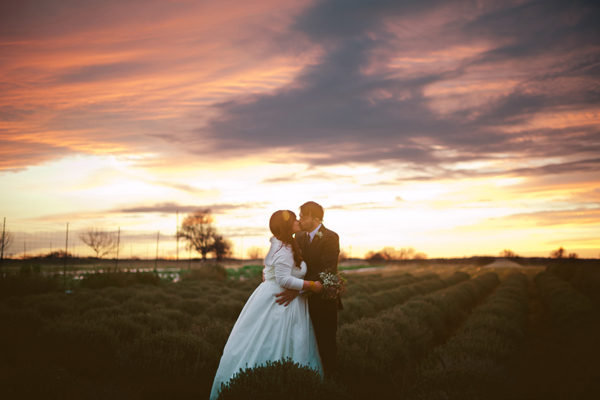 Photo by Shaina Sheaff Photography 
All of the things mentioned above need to be considered all together, at the same time. They're all contingent on each other really. But that's a good thing, because it will help you start setting the "tone" of your wedding!
———————————————————————
And now I have a few extra tips from Every Last Vendor members on the topic of choosing your wedding date…
"Be flexible! Start with three possible dates and be ready to weigh the pros and cons of each. This is the first of many decisions in the planning process, so give yourself room to wiggle!" – Laura Helm of Ashton Events
"Aside from a date with personal meaning, think of a time of year or date (possibly a holiday weekend for destination wedding) that would be beneficial for your guests. If you have vendors or a venue you simply can't live without, you may want to call at that time to find availability. If you want a very popular venue or photographer, you may have to choose a weekday wedding." – Mari Darr~Welch, Modern Photojournalist
"Be open at first! Find out a few open dates at the venues that you like and ask the photographers you like if any of those dates are open for them! Venues and photographers book further in advance than other vendors so it's best to check with those first! Sometimes a photographer will get tons of inquiries for one date they are already booked but will have open dates all around it, so it's worthwhile to look at the dates before and after! And if you are in SEC country, you better check the football schedule before you plan a Fall wedding!" – Kelly of Spindle Photography
"Don't announce your wedding date to anyone before you've booked your wedding date. Nothing is official until you've booked your venue. You may find the perfect venue but they may not be available on the day that you have chosen." – Emmanuela of Precious Occasions 
"Think about the season you want to get married in and the feel you want for your special day. If it's an outdoor wedding, you may want to tie the knot during months when it's less likely to rain or the weather is not extremely hot." – Mariana of Kismis Ink Photography
"Think about daylight savings! If you want a ceremony outside make sure you plan for it at the right time so that it is still light outside during your ceremony." – Samm of Imprint Cinema
"Fall in a football town, try to avoid home games. Most hotels require a minimum stay and it is an inconvenience to your guests as they will have to pay more for their stay. Look at the schedule and either pick an away game or bi-week." – Kay Meyer, Kay Meyer Photography
"If you are getting married outside, make sure to look up the sunset time before setting your timeline so you don't accidentally schedule your portrait time after the sun goes down." – Becka of Studio222 Photography
"When choosing a wedding date, think of what type of wedding you want. If you're a beachy, outdoor kind of couple, you'll want to choose a date that has nice weather (Spring and Fall for Florida). Your guests will thank you!!" – Jennifer of Burkle Events
———————————————————————
Brides, have any of you chosen your wedding date yet? What's your date? Or maybe… what's your date range? :) 
The following two tabs change content below.
Lauren Grove is the editor and owner of Every Last Detail. A clueless bride-turned-wedding planner, Lauren uses her experiences and knowledge to educate and inspire brides all over the world.